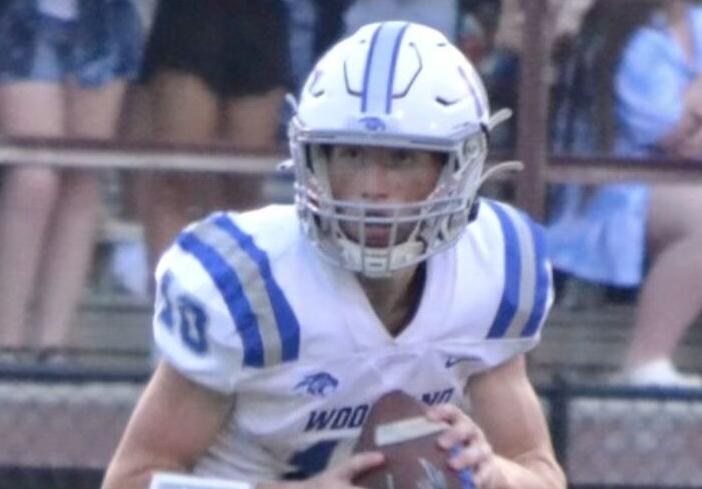 Woodland went out in front early, and found itself in a lot of trouble late. The Cougars jumped ahead on an 8-yard touchdown pass from Aidan Rhodes to Jaime Jordan, but Class A No. 3 Gore scored the game's next 19 points.
Vote for the Bill Knight Automotive high school football player of the week for Week 12
POLL CLOSED To vote for high school football player of the week, see the profiles below of each candidate and then cast your vote below. Voting ends at 10 a.m. Tuesday. Your choice for player of the week, along with the World's choice, will be published Wednesday in the Tulsa World and on OkPrepsExtra.com.
You voted:
The Pirates' Zane Craighead scored on a 33-yard touchdown run with 3:56 left in the fourth quarter, and Woodland was in a deep hole with very little time to climb out.
But the visiting Cougars (10-2) did just that.
"Man, I just told reassured them that we were going to win the game," Woodland coach Casey Goad said. "Sounds cliché, but I told them you're never out of the fight and it's going to come down to how bad we wanted it and come down to us making plays to get the job done. I told them to find a way to get it done and they did."
It started with Jordan scoring on a 56-yard pass from Rhodes with 2:17 left. Then the Cougars went in front on Rhodes' 35-yard scoring pass to Jordan with 37 seconds remaining.
"The sideline was electric," Goad said. "It was unreal. Jamie told us he wanted the ball and we gave it to him and he balled out. I'm so proud of our young men's resiliency and toughness. Overcoming adversity and never quit. That's something we preach in our program consistently. Never-quit attitude."
Rhodes finished with 140 passing yards and 76 yards on the ground. Jordan had five catches for 133 yards.
For Gore (11-1), Craighead had 113 yards rushing, two touchdowns and 86 yards passing.
Up next for Woodland is a quarterfinal game at home against second-ranked Cashion.
— Ben Johnson, For the World