Correction: Dwain Midget, a member of the 1971 Booker T. Washington that won the Class 4A state championship, was incorrectly reported as being deceased. This story has been corrected. 
---
Failure wasn't an option for Booker T. Washington's 1971 football players.
Ronnie Watkins and his teammates were part of a system that had produced three consecutive state titles (1967-69), losing only once in 33 games.
When the 1970 season cratered to 3-5-1, it mattered little to them that losing standout seniors like John Winesberry and Reuben Gant to graduation the previous spring had anything to do with the drop-off.
"We were used to winning, and we hated losing," said Watkins, a senior center in 1971. "We weren't gonna have a season like that again. We knew what the community expected, and we knew what kind of talent we had. Our mantra that season was 'Back to Power', and we were gonna make it happen."
Looking back 50 years, it all seems inevitable now.
Players like quarterback Sylvester Berry, halfback Clifford Crenshaw, linemen Raymond Jefferson and Larry Terry — all deceased now — led the Hornets to a 10-0-1 mark and gave their late, great former head coach Ed Lacy the fourth of his five state titles in a seven-year span.
Later, the Hornets learned they had tied for second place in a national poll with the former T.C. Williams High School of Arlington, Virginia (now Arlington City High). It is the school immortalized by the 2000 football film, "Remember the Titans."
B.T. Washington will recognize members of the 1971 team at halftime Thursday when Class 6AII's No. 3 Hornets (5-1) host Putnam West (0-6) for a 7 p.m. kickoff in S.E. Williams Stadium.
"I think it's important to bring back the teams of the past," said current Hornets coach Jonathan Brown. "It lets the kids know there were great teams before us that we can emulate, teams that won championships and did it the right way."
The 1971 Hornets did it by practicing as hard during the week as they played on Friday nights. And as Rudyard Lewis recalls, they were ferocious hitters.
"They would just run and pile on top of each other," said Lewis, a varsity swimmer who played football as a sophomore and served as manager for the next two years. "If you weren't looking, somebody would come along and give you a surprise. But it was all in fun."
Lewis said he was holding a tackling dummy one day when Aaron Smith drove through him and the dummy so hard that Lewis' helmet flew backwards off his head.
"That's when I decided I didn't need any more of this," he recalled with a chuckle.
Jefferson's nickname was "Heartburn" because, it was said, he had delivered a blow as a seventh-grader that caused his opponent severe digestive discomfort.
At times, the Hornets were so rambunctious in practice that Lacy, who otherwise believed in just that kind of effort, would have to call a moratorium.
"We're getting these little injuries on Monday, Tuesday and Wednesday, so we need to save it for Friday night," he would say.
The coaching staff had already started laying the groundwork for the 1971 season in the late stages of 1970. And what a staff it was. Robert Mayes and Irvin Brown (both now deceased) would follow their former boss as Hornets' head coaches in 1974 and 1975-79, respectively, and were longtime Tulsa Public Schools employees.
Among the others, Lyle Moffitt coached running backs in his second of 41 years as a B.T. Washington educator. Larry Miller coached defensive backs, founded Miller Swim School and has tutored Tulsa-area passers on an individual basis for more than 50 years.
Moffitt, who would later help start B.T. Washington's varsity soccer program in the '80s, remembered eight-hour Sunday coaches' meetings that became quite heated.
"We were putting together a game plan, and Mr. Lacy was a big believer in hearing what everybody had to say. There'd be yelling and cussing, but the kids never saw any of that, and when we came out of those meetings, we were all on the same page," he said.
The coaches tinkered with various position switches during the offseason and visited the University of Houston, OU and Arkansas to study an exciting new scheme called the Triple Option. This would be B.T. Washington's first season to run the three-back wishbone offense.
Watkins, who had played linebacker the year before, was moved to center for the first and only time in his career.
"At first, I hated it. I didn't know anything about (center) and I didn't want to do it," he said. "But I decided to embrace it because I could see that was the way it was going to be."
Watkins helped make himself better by studying game film of 1968 Hornets great Don Senters, and ended the season as an All-City second-team selection.
The wishbone required a quarterback who could think and execute with split-second timing. Berry, who died in March 2020 and was the father of Sand Springs girls basketball coach Josh Berry, was just what Lacy needed.
Crenshaw led the Hornets in rushing that season with more than 1,400 yards and 15 touchdowns and was named All-City back of the year. But Lacy would often say Berry's ball-handling ability was the key to the offense.
In the Class 4A state final, the Hornets met and defeated Midwest City for the third time in five years. Crenshaw rushed for 175 yards and Berry accounted for three touchdowns in a 36-22 destruction in former Skelly Stadium, now the University of Tulsa's H.A. Chapman Stadium.
Along with Crenshaw, the Hornets swept All-City postseason honors. Lacy was named coach of the year for the third time in five seasons, and Jefferson was named lineman of the year.
Terry gave the Hornets a fourth All-City first-team selection, and he and Jefferson could have been named on defense. They headed a unit that allowed only 63 points all season.
Fullback Larry Lyles also received second-team All-City recognition.
Lacy couldn't have been prouder of the 1971 Hornets.
"With the exception of the first (state title) in 1967, I think this was the most satisfying one we've had (after) the losing season last year," he said. "These are the hardest-working kids we've had."
Week 7 high school football staff picks
McAlester at Coweta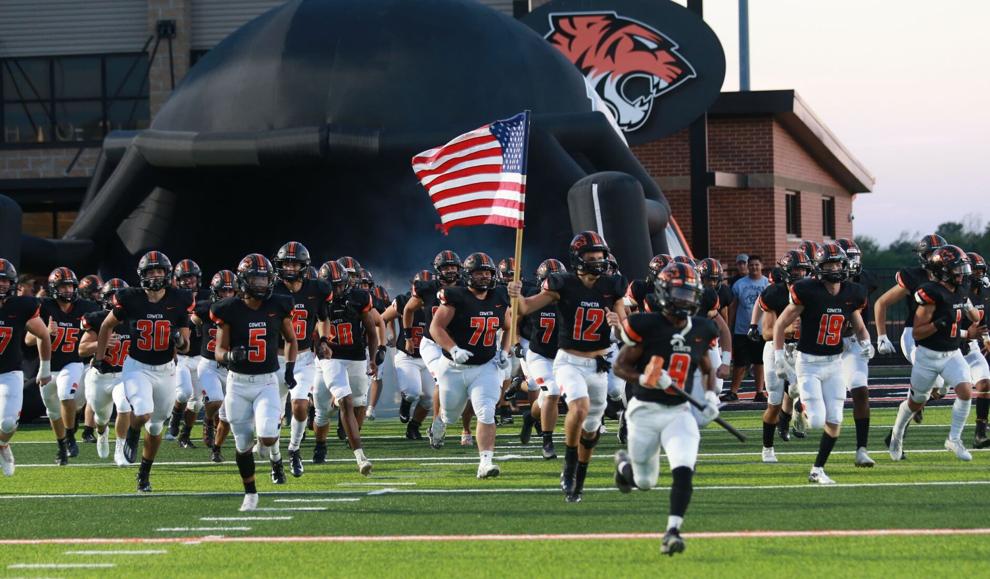 Sand Springs at Bixby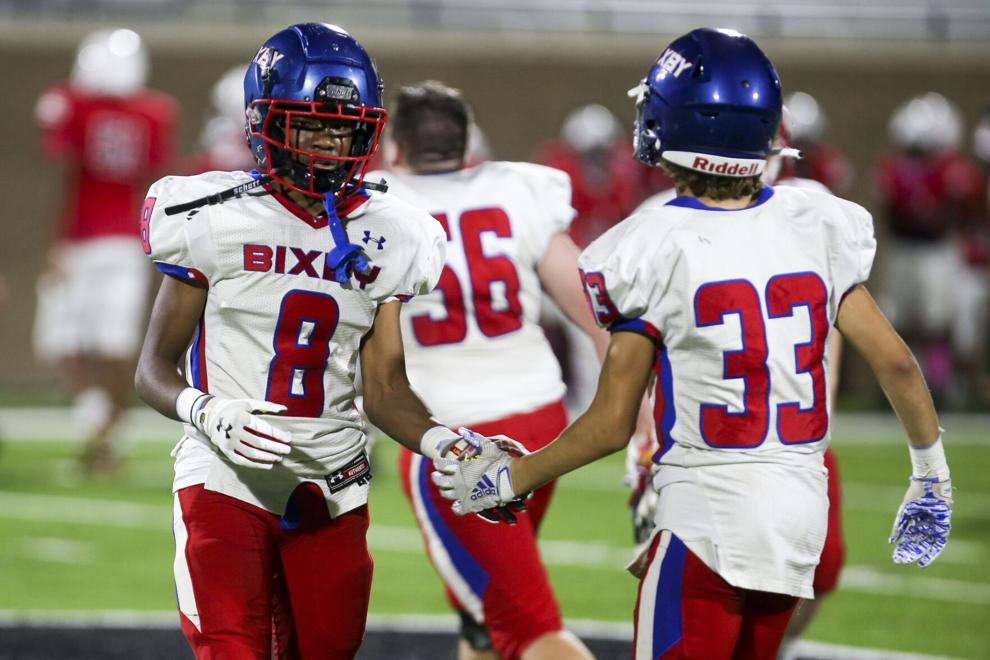 Union at Moore (Friday)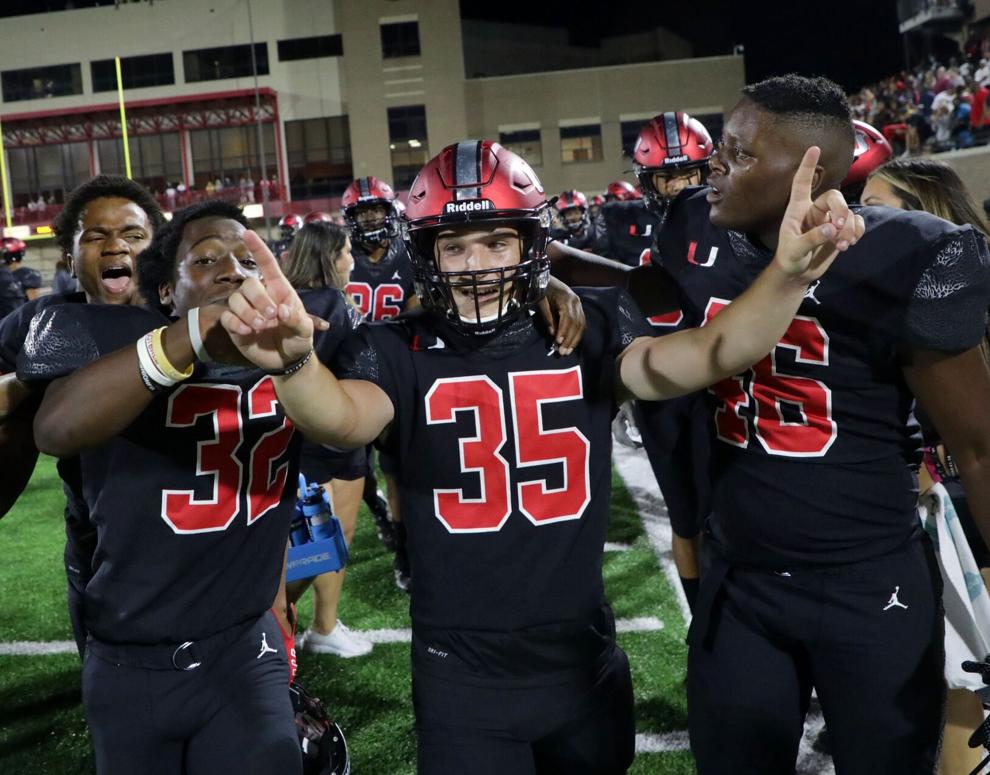 Southmoore at Owasso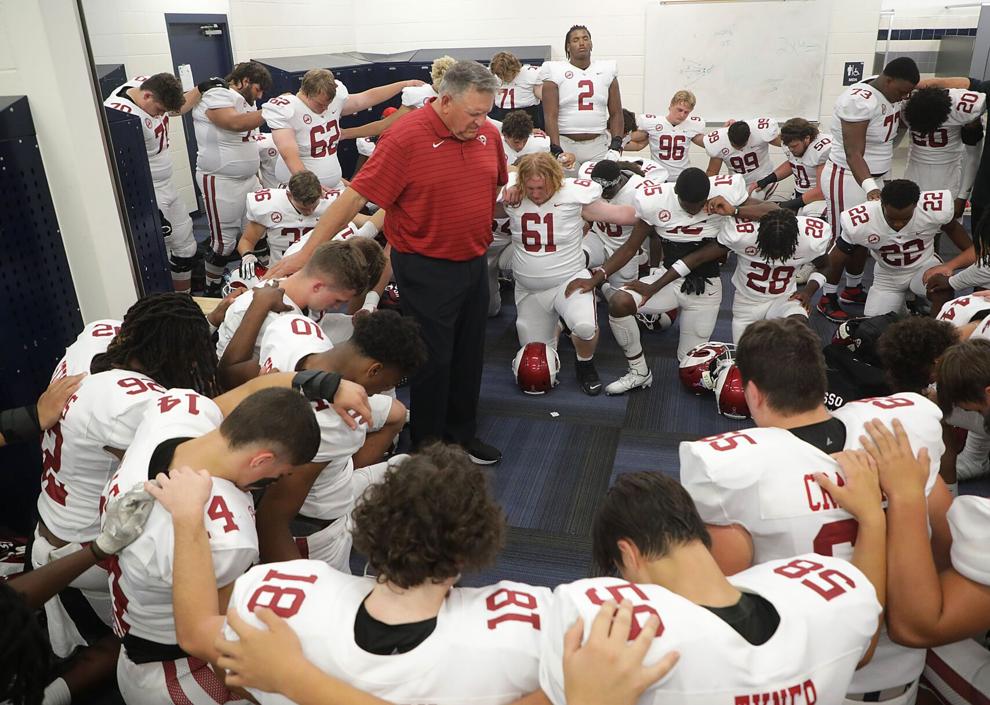 Jenks at Edmond Santa Fe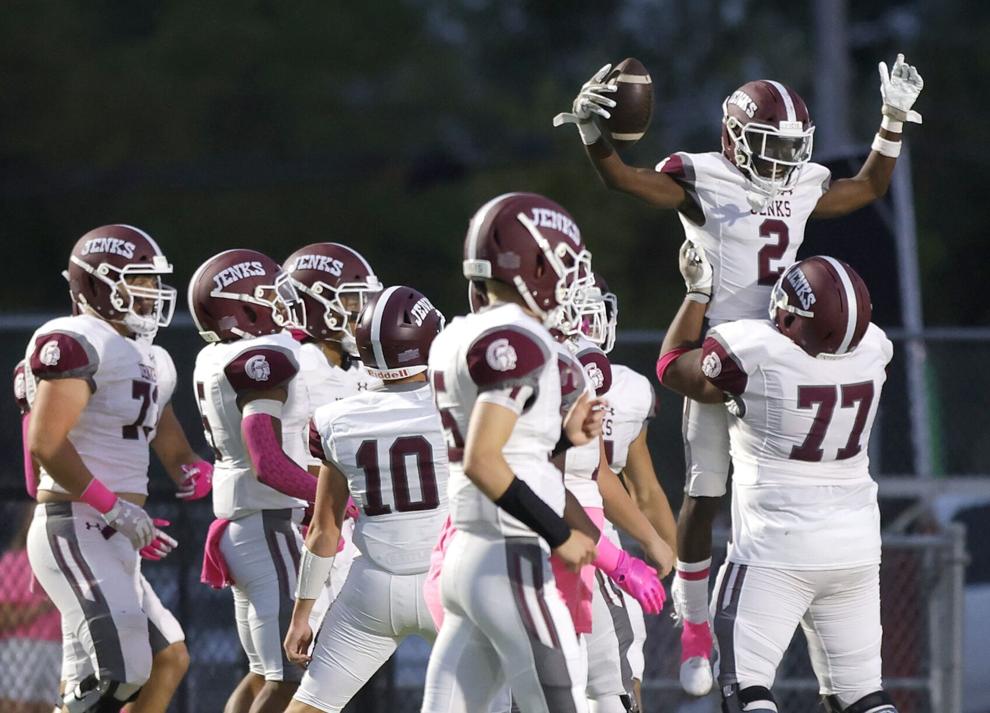 Yukon at Broken Arrow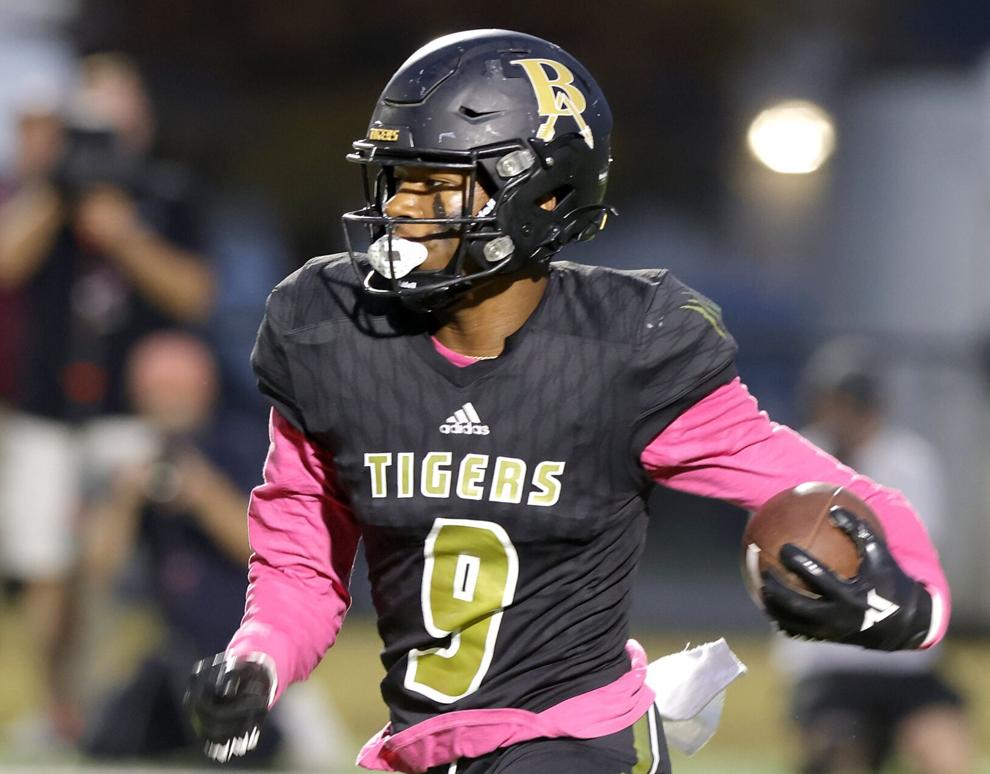 Bishop Kelley at Rogers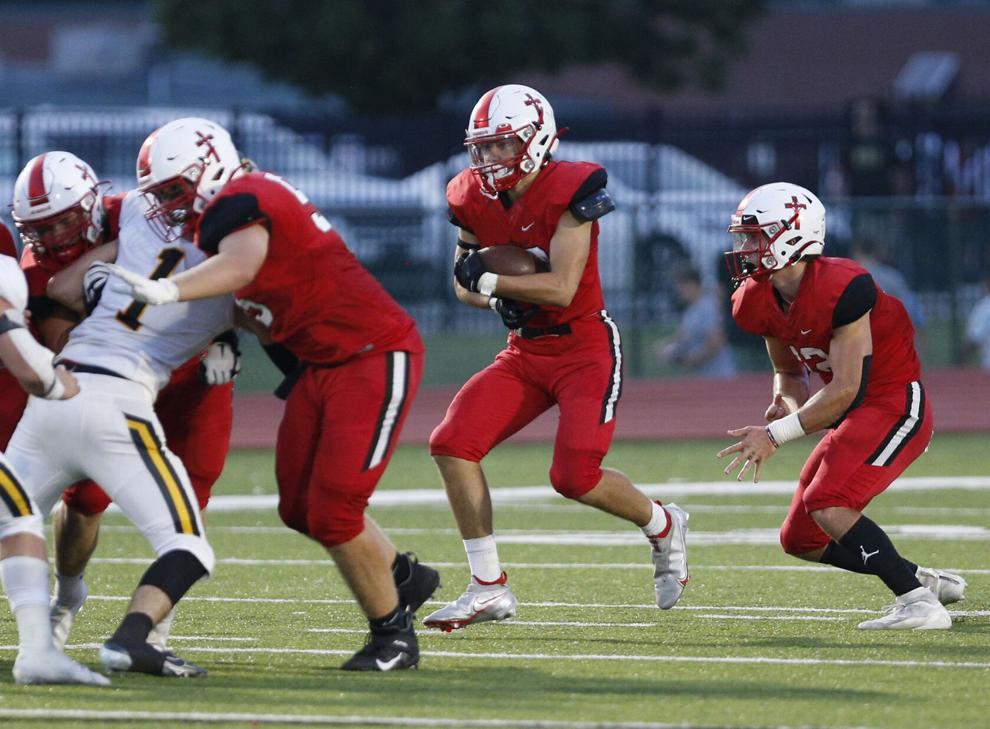 Tahlequah at Claremore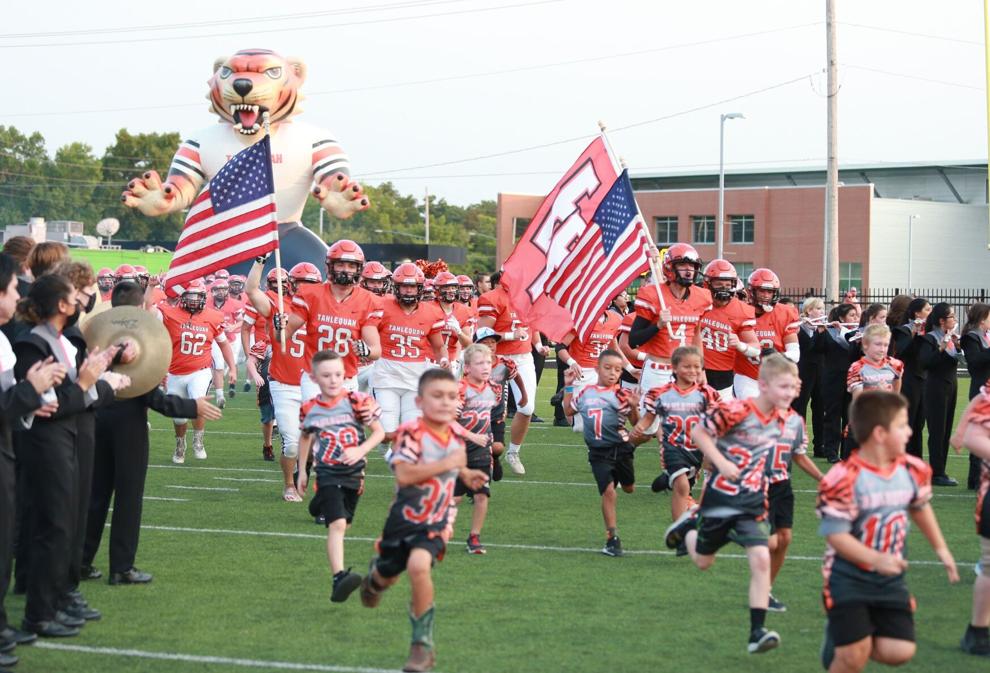 Shawnee at East Central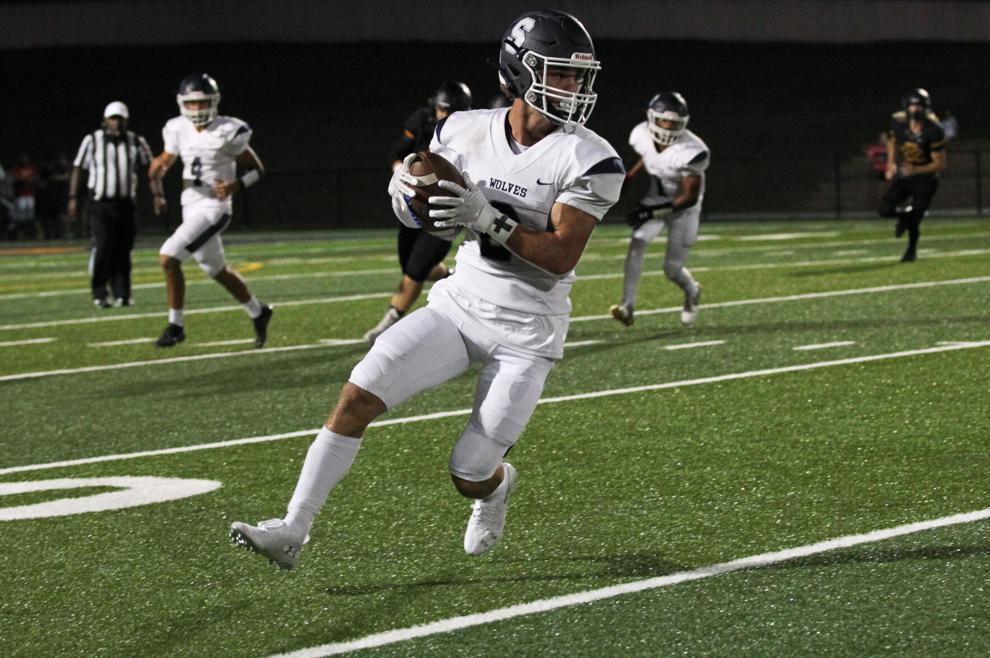 Oologah at Catoosa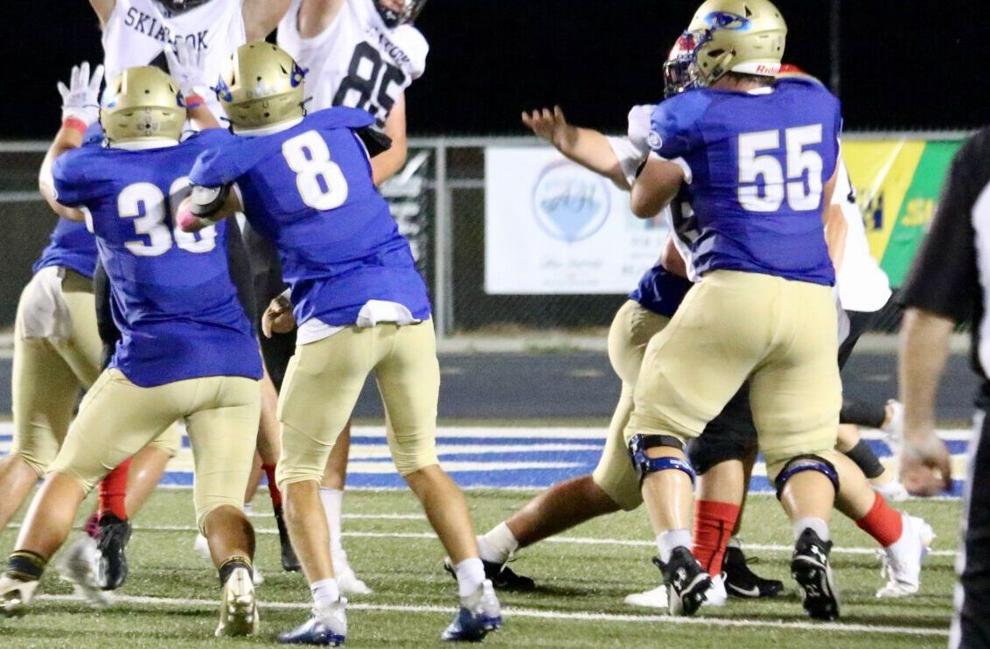 Metro Christian at Victory Christian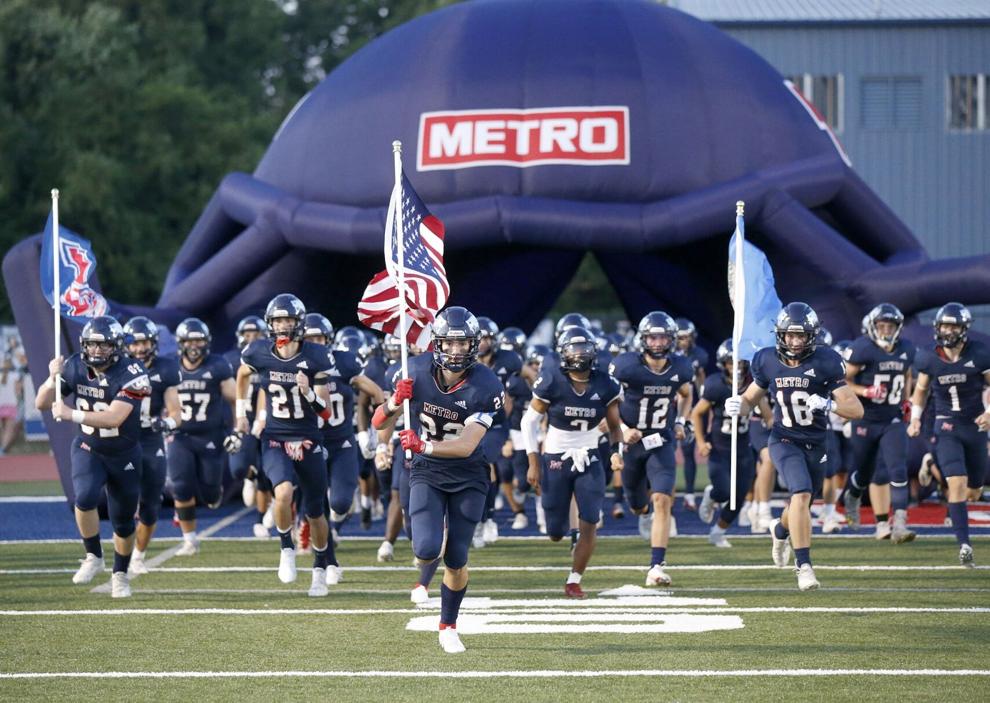 Central at Verdigris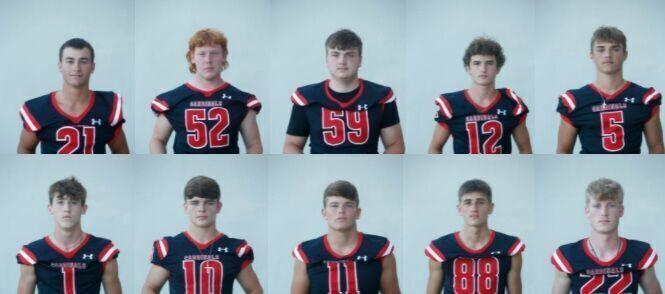 Holland Hall at Berryhill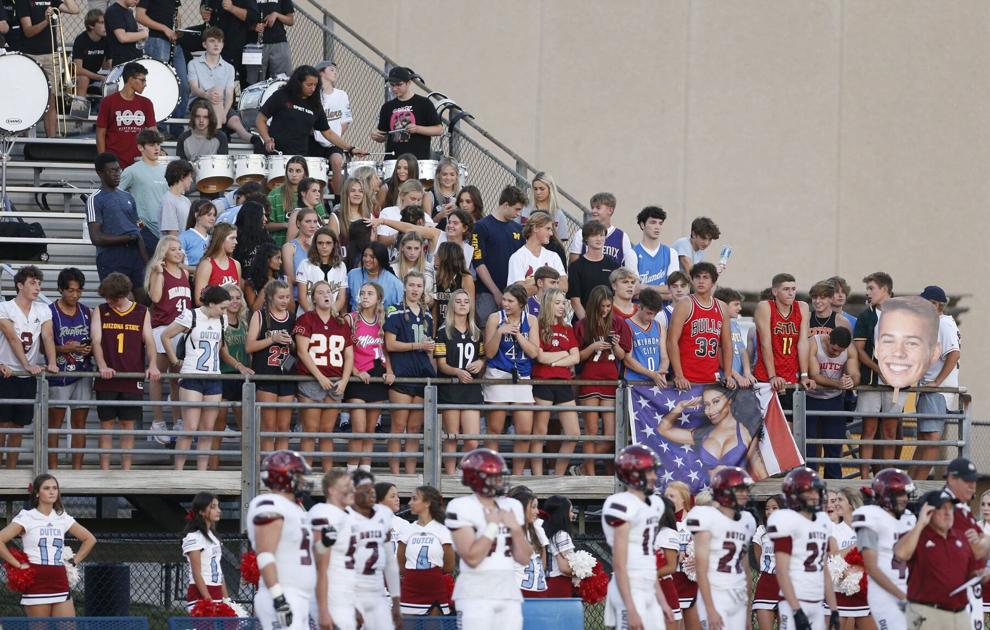 Lincoln Christian at Seminole
Durant at Edison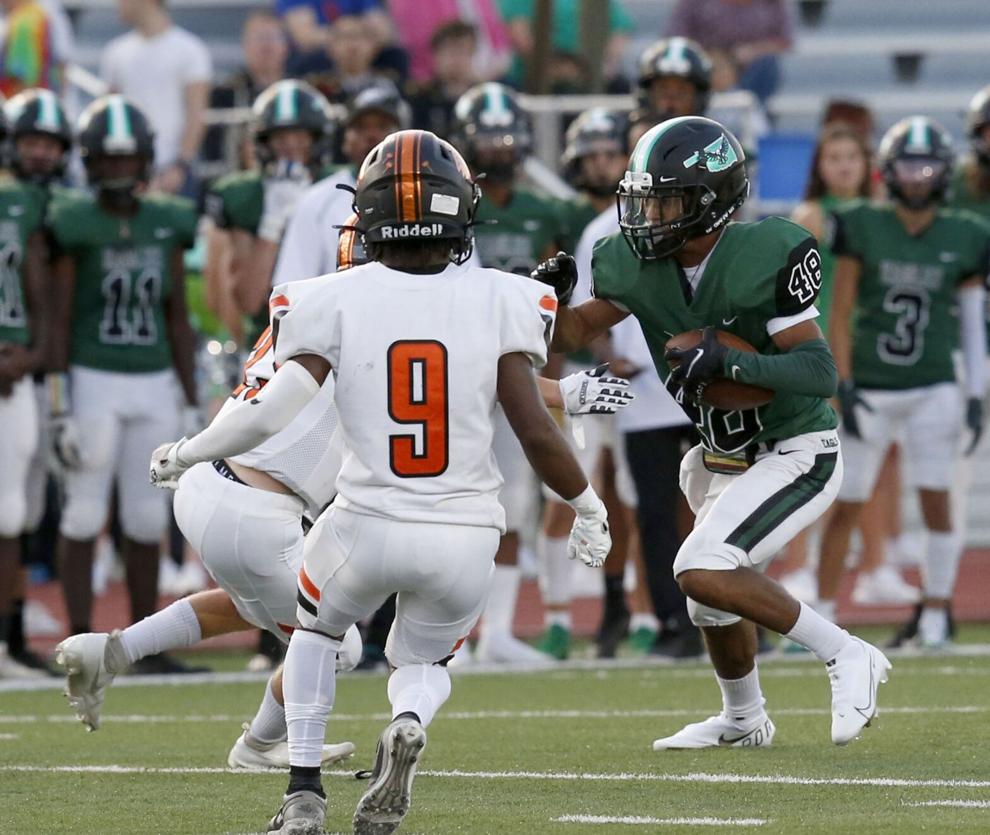 This week's student guest picker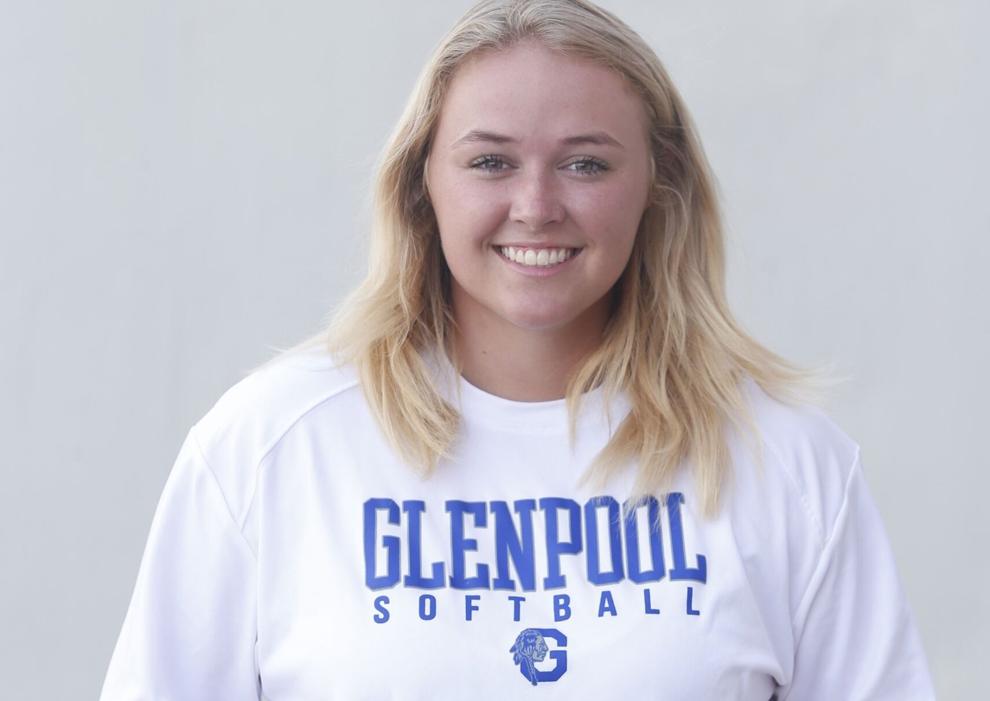 Leaders after Week 6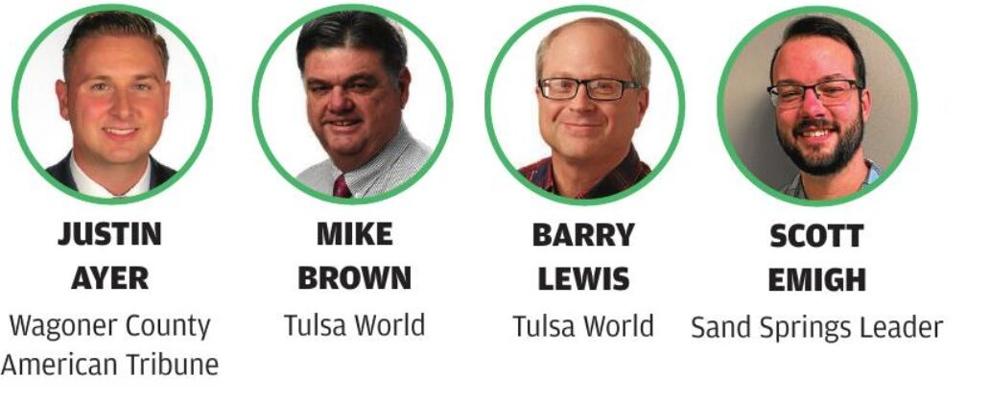 All Week 7 staff picks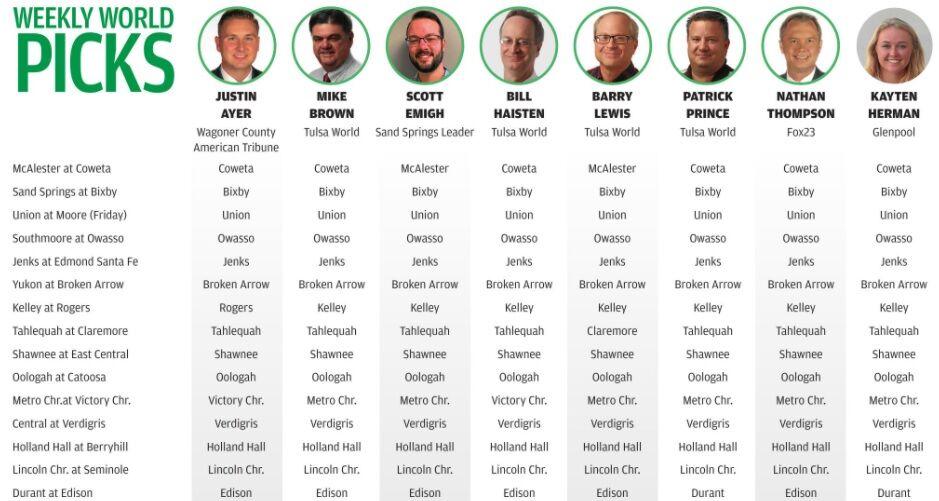 Last chance offer: $1 for six months
Watch Now: Barry Lewis and Nathan Thompson preview Week 7 of high school football