Bixby running back Braylin Presley received another honor Tuesday when he was named District 6AII-2 football Most Valuable Player.
Presley totaled 1,105 rushing yards, 665 receiving yards and scored 27 TDs in 2021, leading the Spartans to a fourth consecutive 6A Division II state championship.
Over four seasons, he accounted for 6,662 all-purpose yards and scored 102 TDs. Also Tuesday, he was named Gatorade football player of the year for Oklahoma.
Bixby coach Loren Montgomery was named all-district coach of the year, and Sand Springs quarterback Ty Pennington was named offensive player of the year.
Pennington, the Sandites' career passing leader with 6,455 yards, passed for 2,831 yards and 29 TDs in 2021, leading the school to its first semifinal appearance in five years.
District 6AII-2 POY awards
MVP: Braylin Presley, Bixby
Offensive: Ty Pennington, Sand Springs
Defensive: DeSean Brown, Choctaw, Jack Puckett, Bixby
Special Teams: Jackson Marsh, B.T. Washington
DL: Landon Hendricks, Sand Springs
OL: Cayson Badley, Ponca City
Ironman: Corey Gordon, Putnam West
Purple Heart: Hunter Hess, Muskogee; Kaden Wright, Bixby
Coach of the Year: Loren Montgomery
All-District by position
Quarterbacks: Christian Burke, Bixby; Ty Pennington, Sand Springs
Running backs: Zach Blankenship, Bixby; Blake Jones, Sand Springs; Braylin Presley, Bixby; Ethan Washington, B.T. Washington
Tight ends: Ryan Anderson, B.T. Washington; Brett Haney, Ponca City; Ryan Showmaker, Sand Springs
Receivers: Jaxson Burchett, Choctaw; Keaton Campbell, Sand Springs; Isaiah Givens, Muskogee; Gage Keaton, Bartlesville; Preston Solomon, Bixby
Offensive lineman: Ramsey Austin, B.T. Washington; Cayson Badley, Ponca City; Ridge Brewington, Bartlesville; Chip Butler, Choctaw; Levi Dunsmore, Bixby; Ian Lonsdale, Bixby; Aaron McAffrey, Choctaw; James Moore, Muskogee; Cody Paschall, Bixby; Alton Robinson, Choctaw; Jaydon Saylor, Putnam West; Matthew Shelton, Sand Springs; Josh Stephens, Bixby
Defensive lineman: Grant Barnes, Putnam West; DeSean Brown, Choctaw; Gabe Brown, Sand Springs; Nate Collins, Ponca City; Brayden Darrell, Bixby; Alex Davidson, Choctaw; Landon Hendricks, Sand Springs; Miles Hill, Bixby; Brady Neasby, Bixby; Ky Roller, Bixby; Matt Smith, Choctaw; Devin Whitfield, Muskogee
Linebackers: Beau Bertelli, Bixby; Brooks Dudley: Sand Springs; Sylis Edwards, Putnam West; Devon Kills Crow, Ponca City; Jack Puckett, Bixby; Ethan Rone, Choctaw; CJ Smith, Choctaw; Connor Stacy, Bixby; Solomon Thompson, Bartlesvllle
Defensive backs: Lamere'on Curry, Choctaw; Tyson Dewberry, Ponca City; Jordan Drew, B.T. Washington; Corey Gordon, Putnam West; Bolton Hawkins, Choctaw; Elijah James, Putnam West; Keondre Johns, Muskogee; Jaden King, B.T. Washington; Brendon Lydon, Bartlesville; Logan Vaclaw, Bartlesville; Gentry Williams, B.T. Washington; Devin Zimmerschied, Putnam City
Special teams: Jackson Marsh, B.T. Washington; Connor Nolan, Bixby; Skyler Onebear, Muskogee; Jake Prox, Bixby
Honorable mention
Quarterback: Camden McCrary, Bixby
Running backs: Rhett Foreman, Bartlesville; Aiden Hill, Bixby
Tight end: Blade Todd, Muskogee
Receivers: Kelvin Davis, Broken Arrow; Vin Dyer, Bixby; Kennedy McGee, Muskogee; Karsten Rice, Bixby
Offensive linemen: Kenan Adams, Muskogee; Cody Conley, Bixby; Cole Conley, Bixby; Morgan Eubanks, Sand Springs; Owen Higgins, Sand Springs; Hunter McClintock, Bartlesville; Cade McConnell, Choctaw
Defensive lineman: Zane Hainzinger, Bartlesville; LeShawn Manns, Muskogee
Linebackers: Spencer Boles, Choctaw; Logan Elmore, Muskogee; Brady Gresham, Bixby; J'Lyon Larkpor, Muskogee; Julius Pruitt, Choctaw; Caleb Rogers, Bixby
Defensive backs: Ryder Barnes, Sand Springs; Braylon Flores, Sand Springs; Gabe Glenn, Sand Springs; Chris Gaines, Muskogee; DeAundrey Green, Choctaw; Xzander Herrera, Bixby; Connor Light, Sand Springs; Jajuan Moore, Putnam West; David Rocha, Bixby; Rodrigo Romero, Bixby; Alex Turner, Sand Springs; Kaden Wright, Bixby
---
Photos: Bixby clinches 6AII state football championship against Edmond Deer Creek
BIXBY FOOTBALL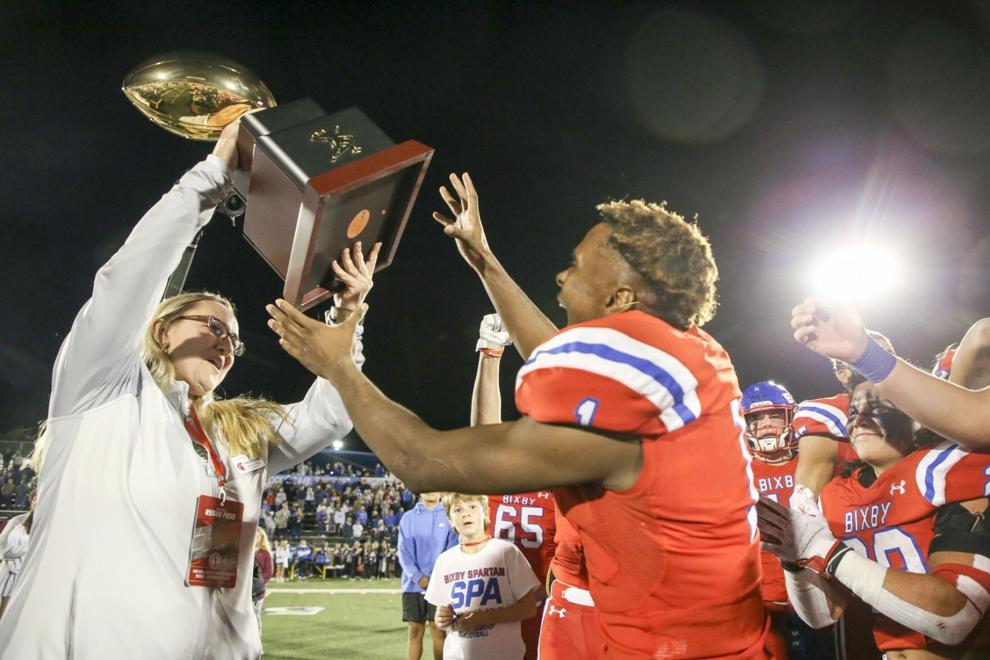 Deer Creek vs Bixby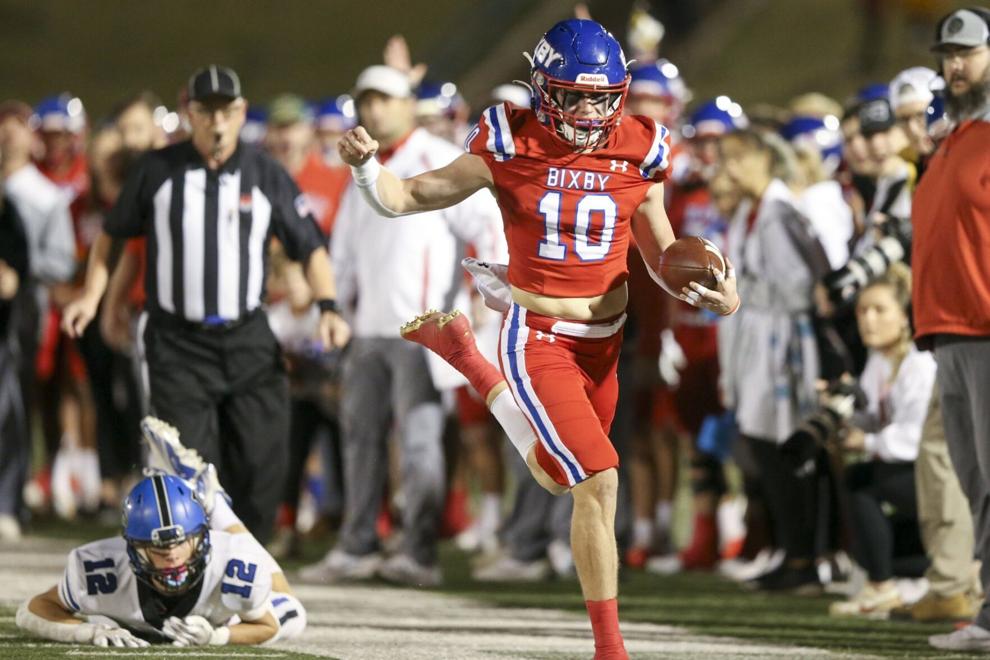 Deer Creek vs Bixby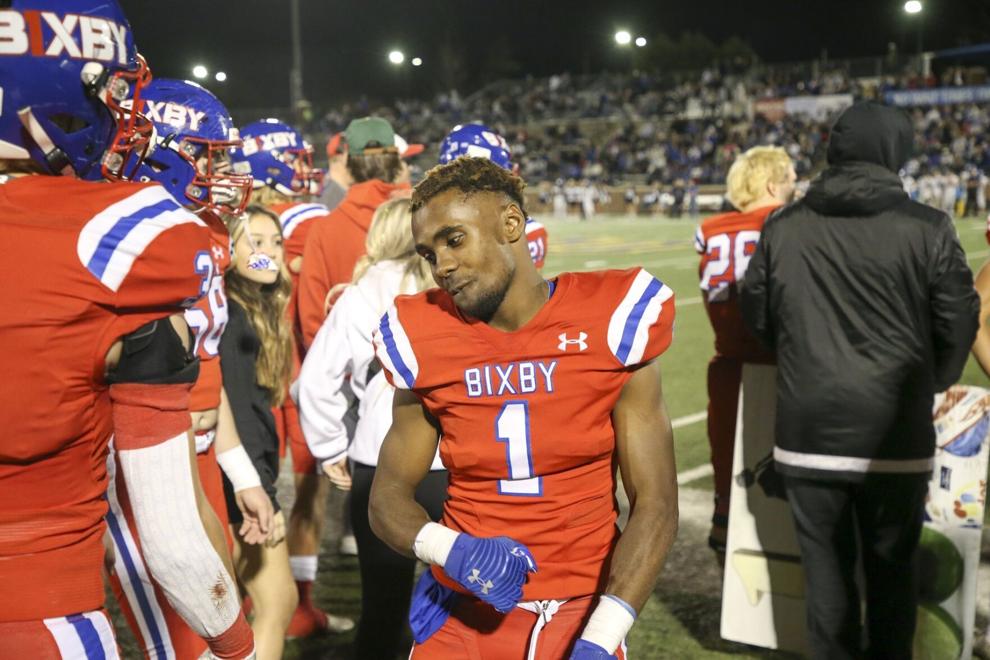 Deer Creek vs Bixby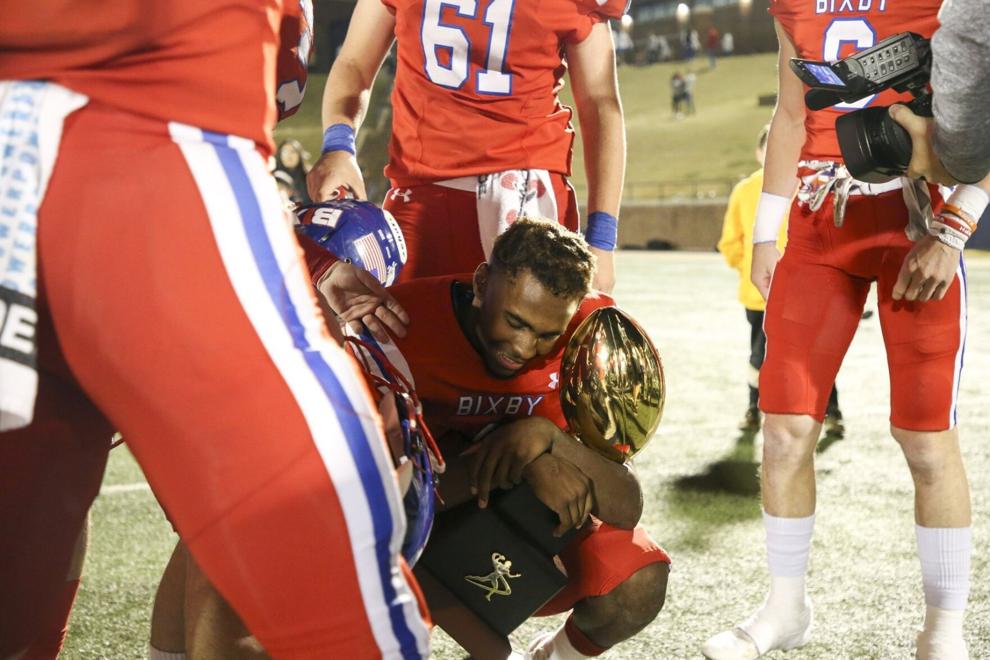 Deer Creek vs Bixby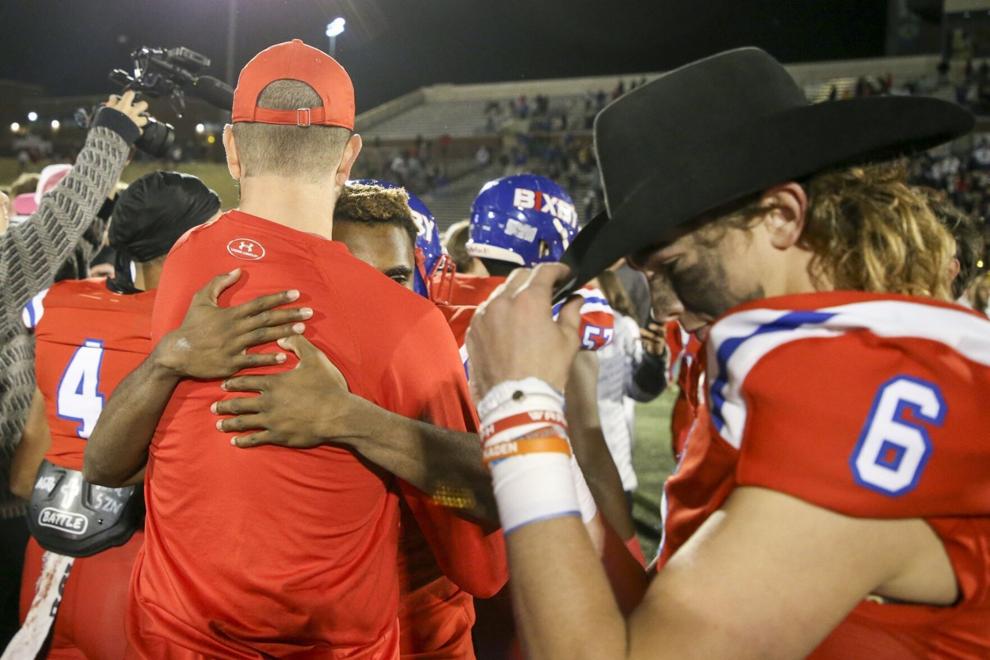 Deer Creek vs Bixby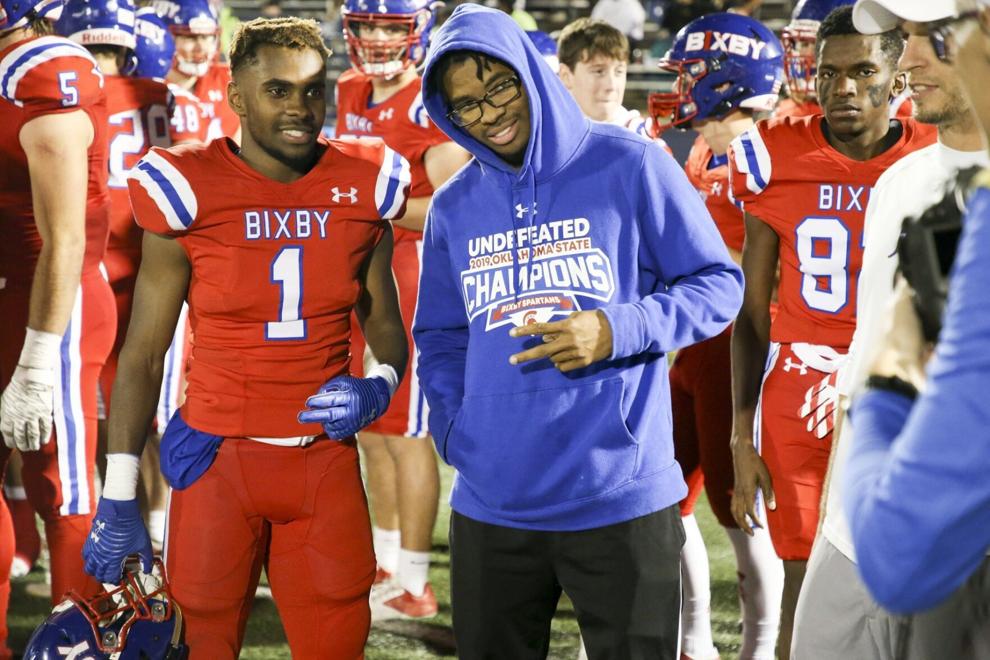 Deer Creek vs Bixby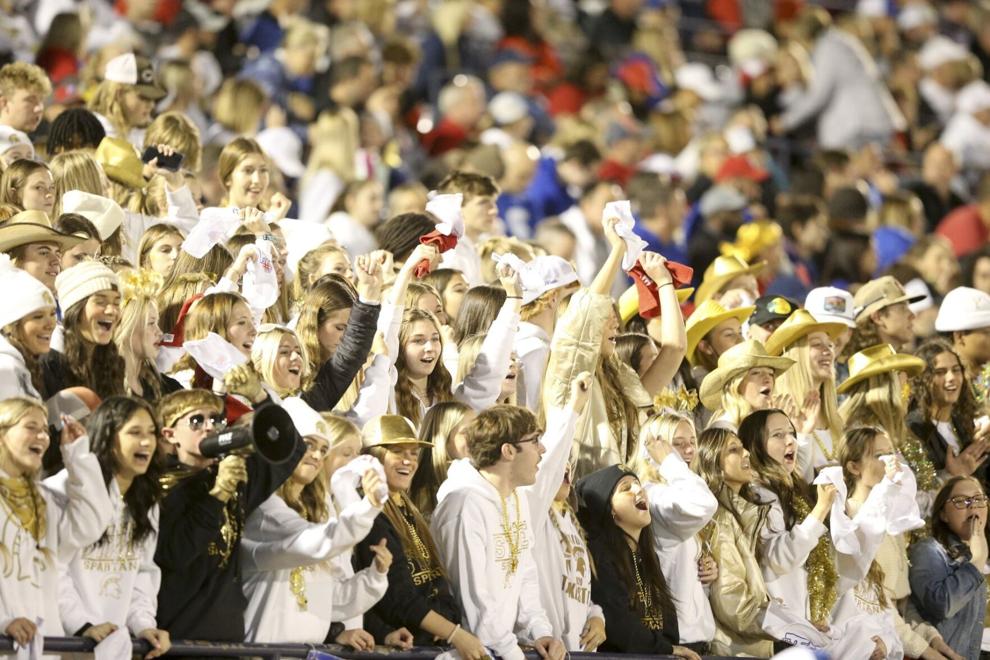 Deer Creek vs Bixby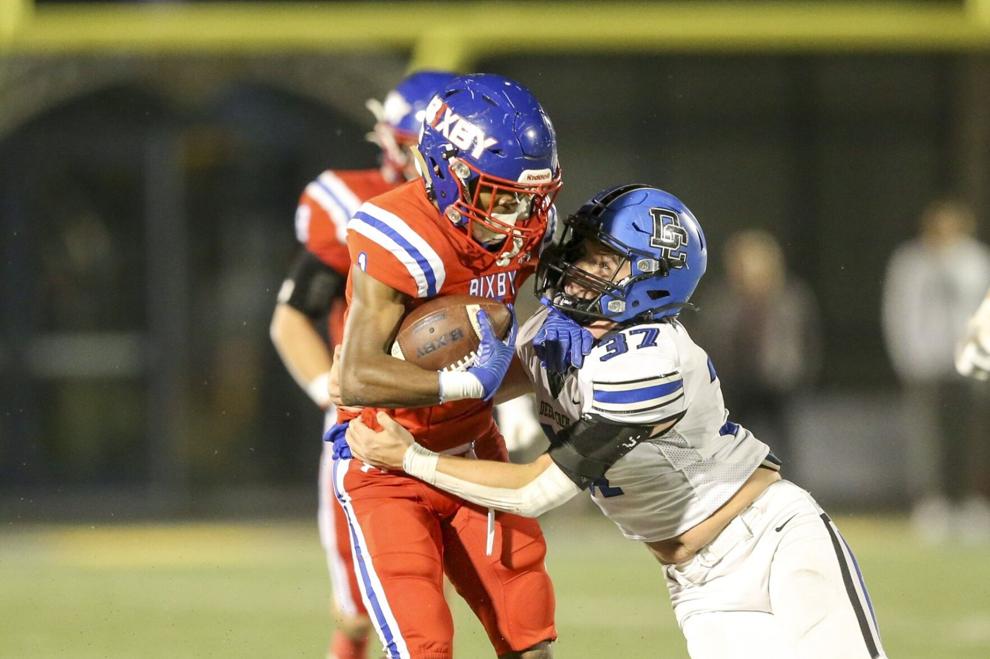 Deer Creek vs Bixby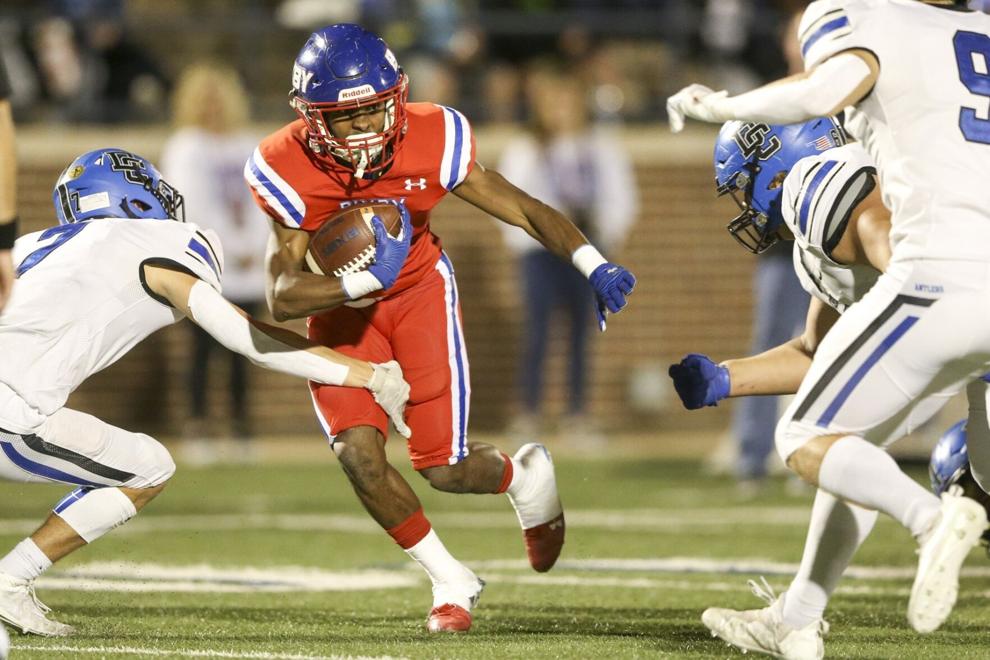 Deer Creek vs Bixby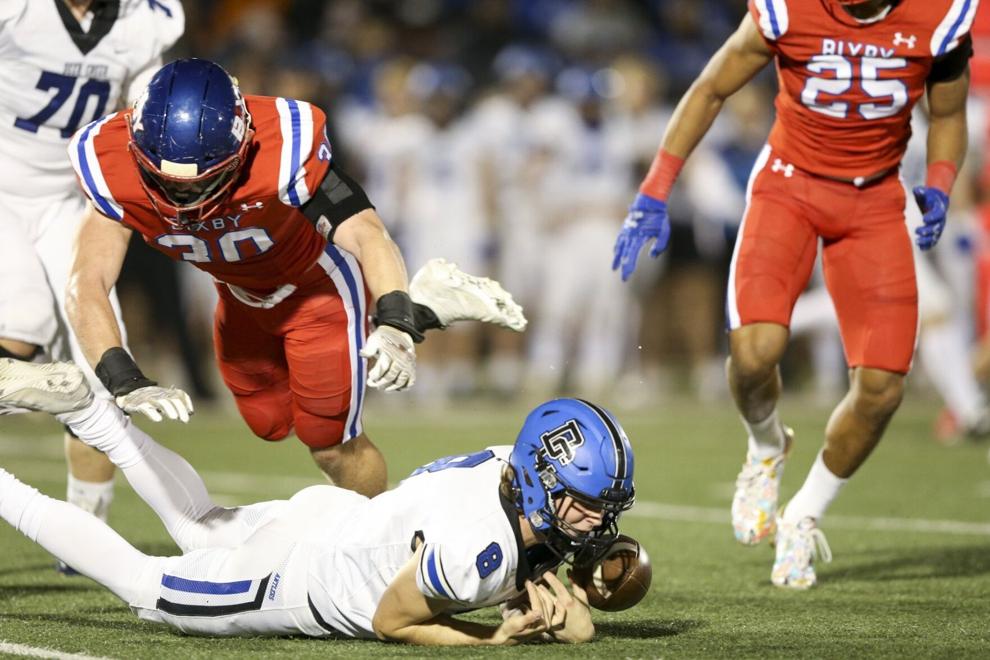 Deer Creek vs Bixby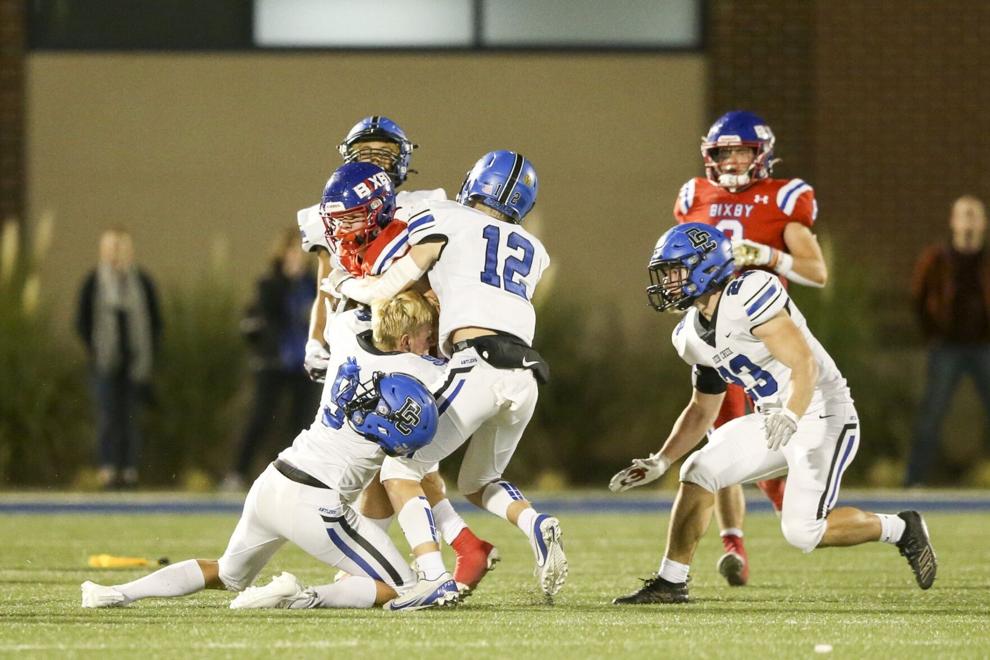 Deer Creek vs Bixby
Deer Creek vs Bixby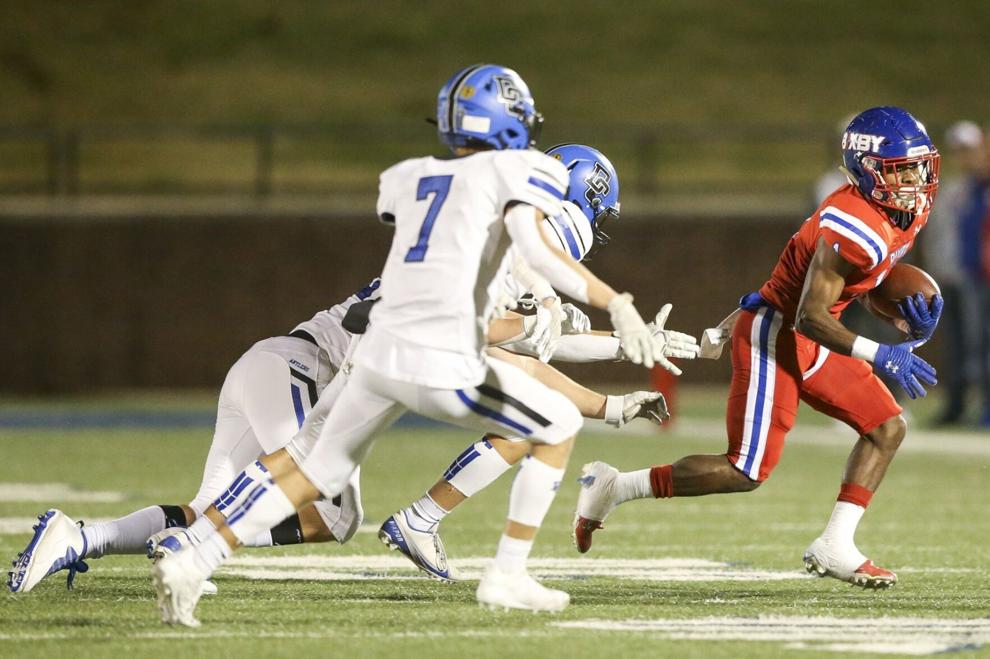 Deer Creek vs Bixby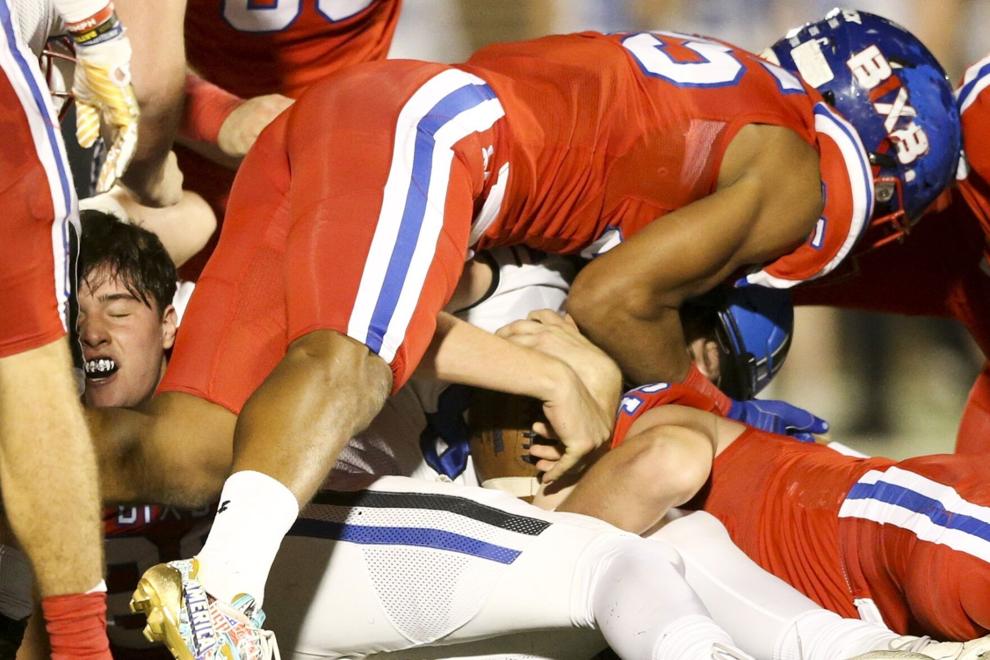 Deer Creek vs Bixby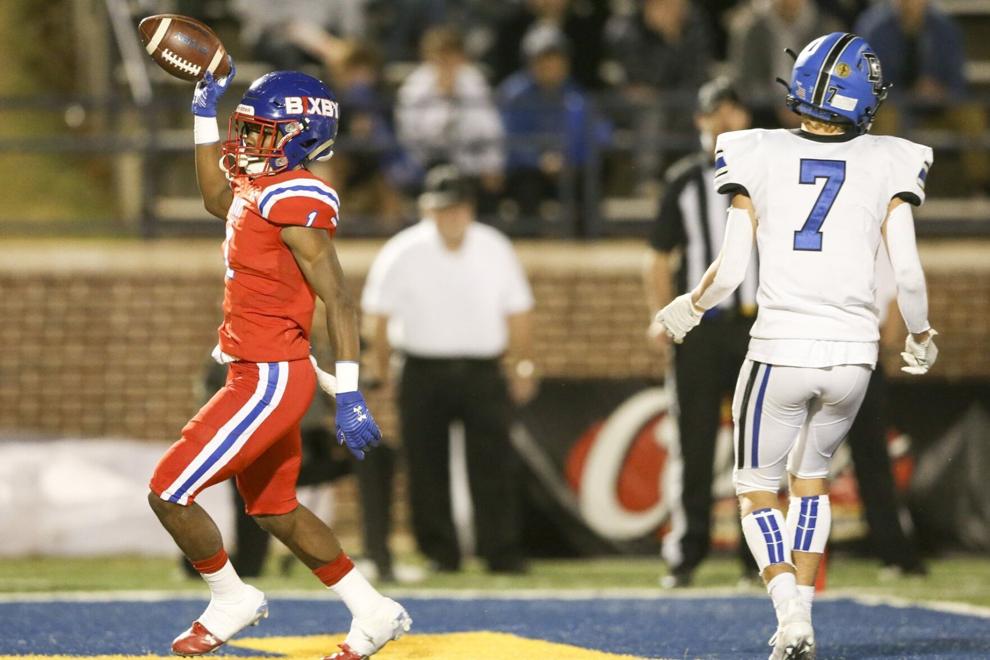 Deer Creek vs Bixby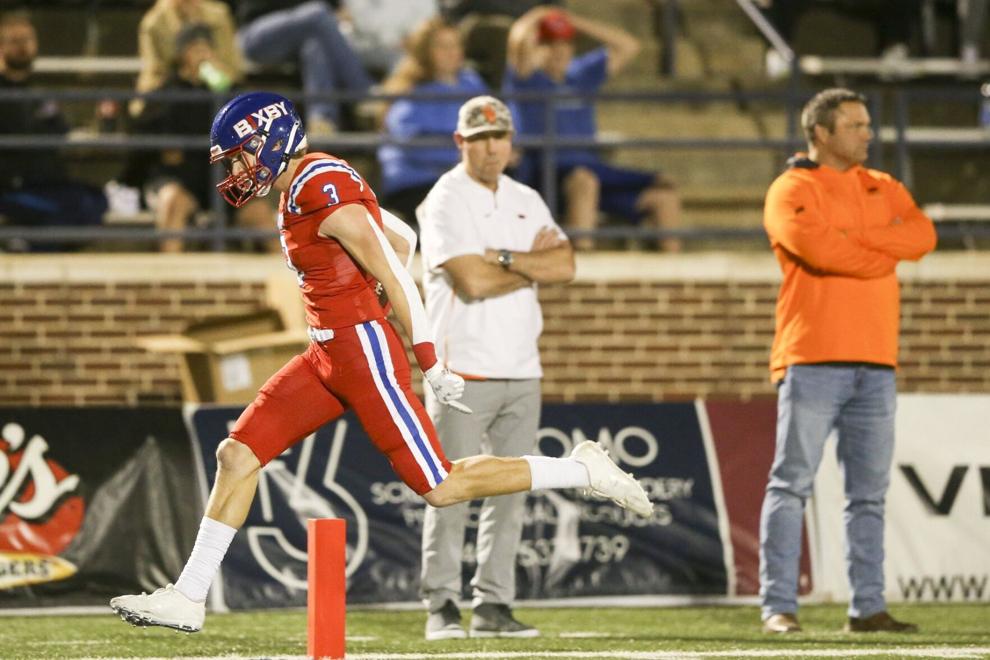 Deer Creek vs Bixby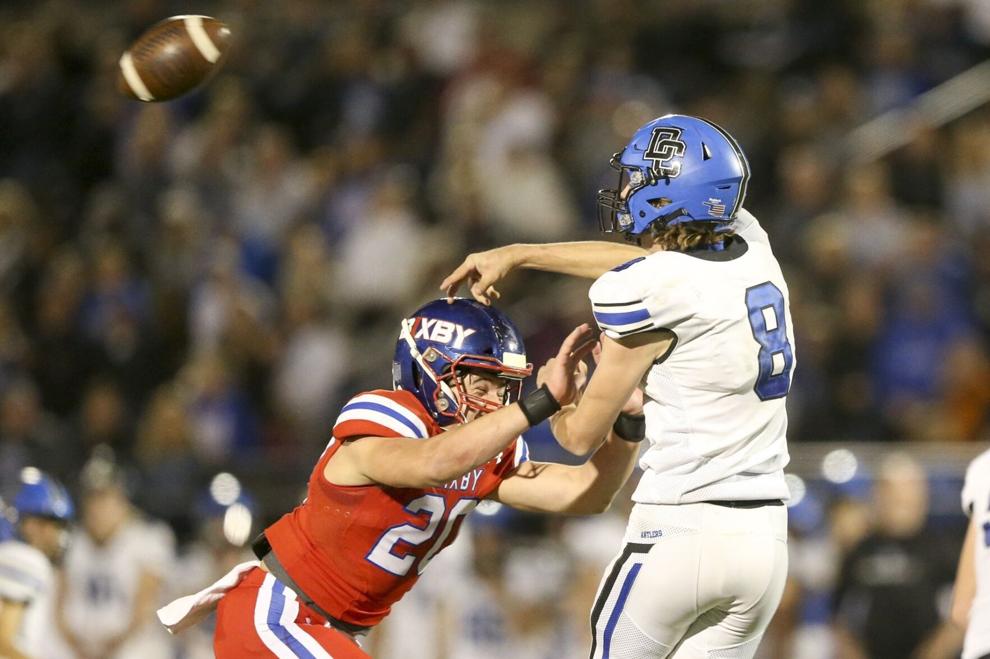 Deer Creek vs Bixby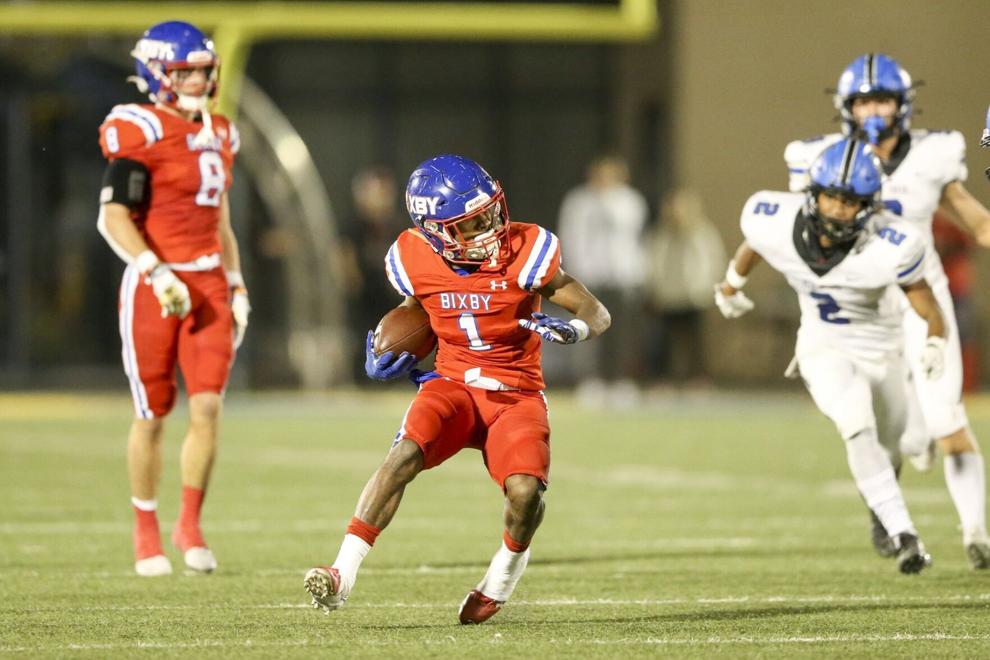 Deer Creek vs Bixby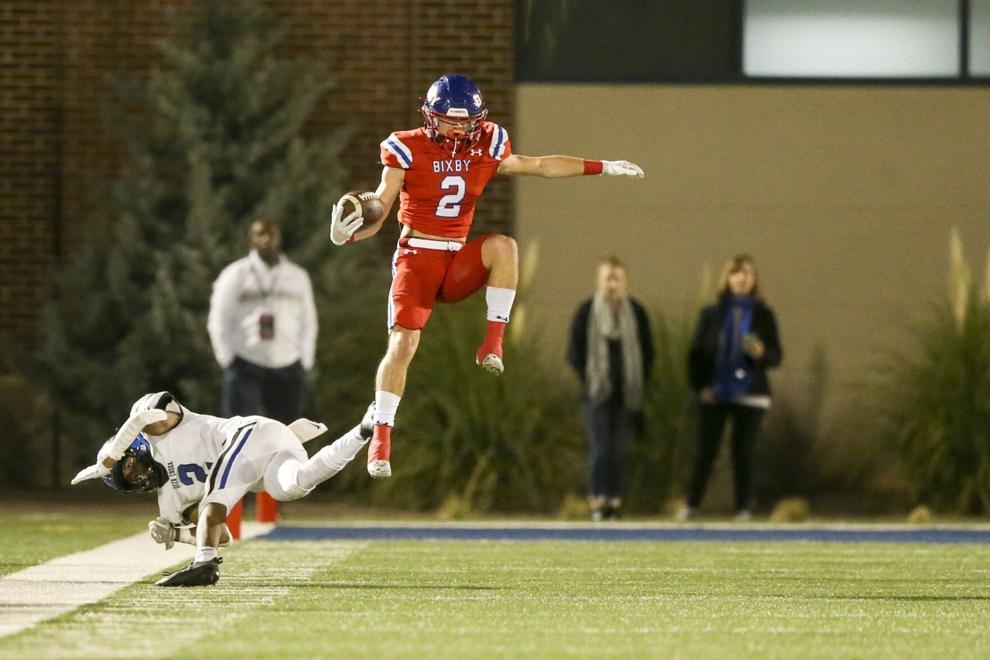 Deer Creek vs Bixby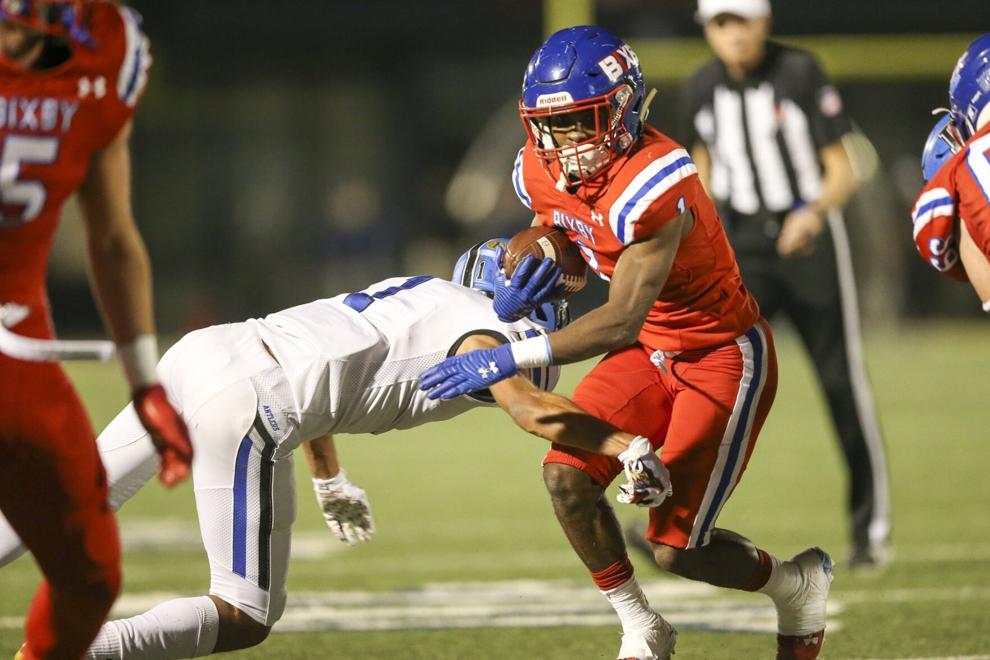 Deer Creek vs Bixby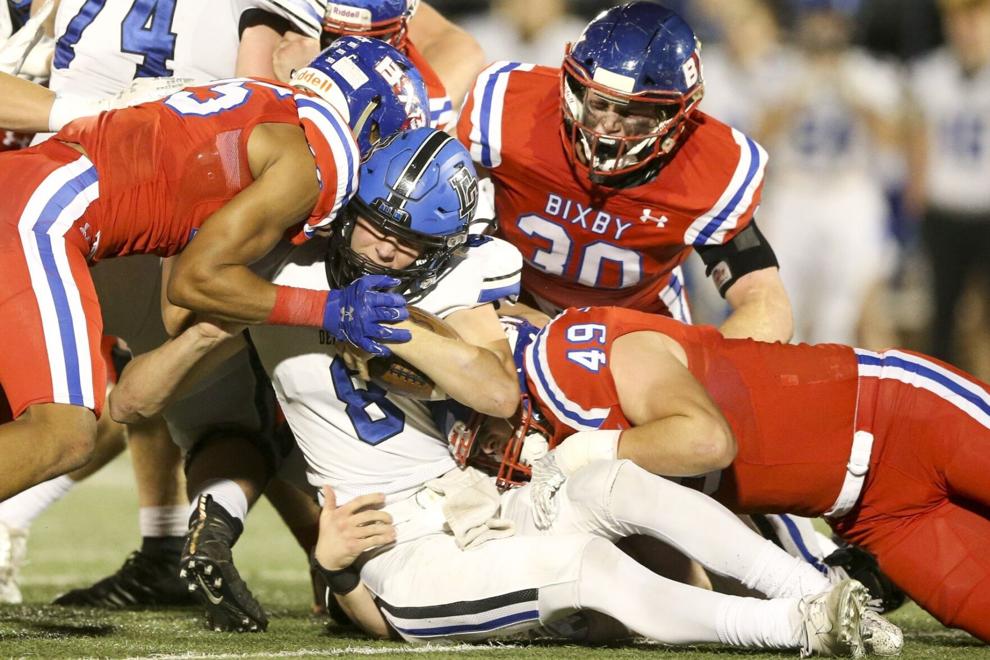 Deer Creek vs Bixby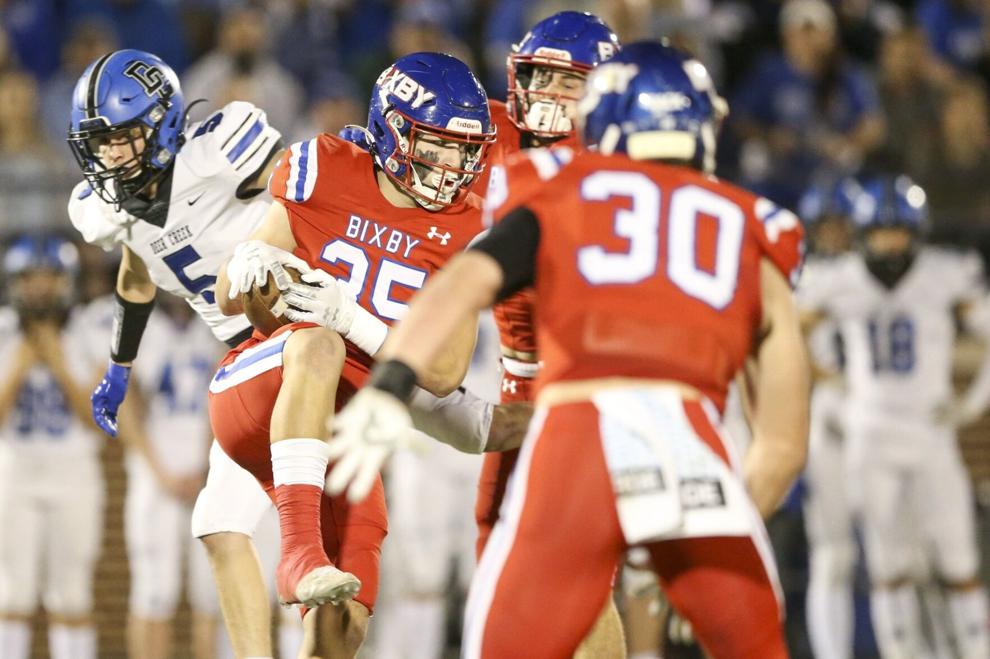 Deer Creek vs Bixby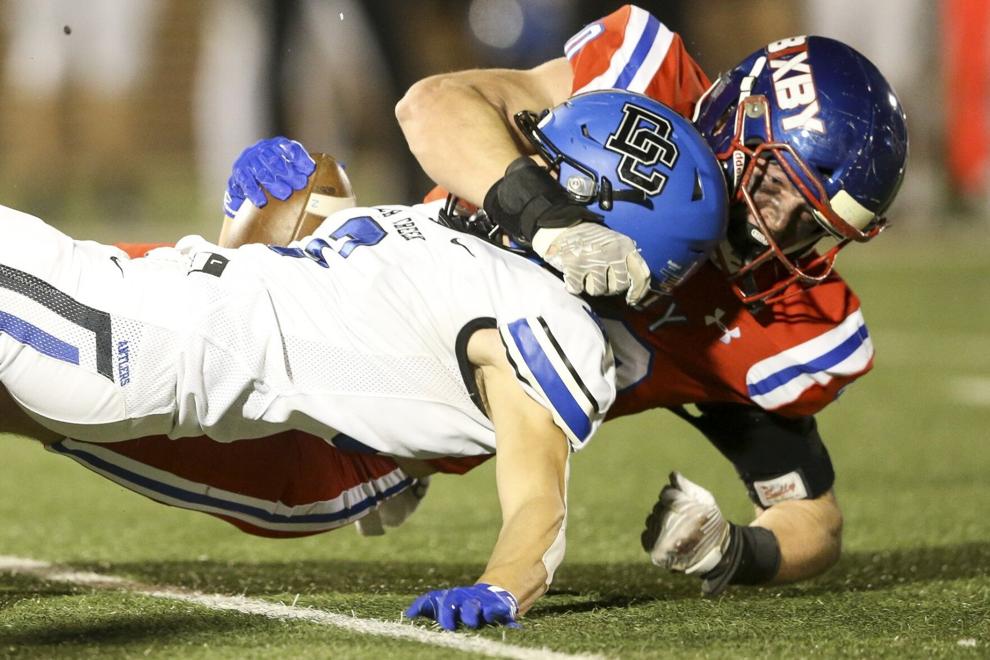 Deer Creek vs Bixby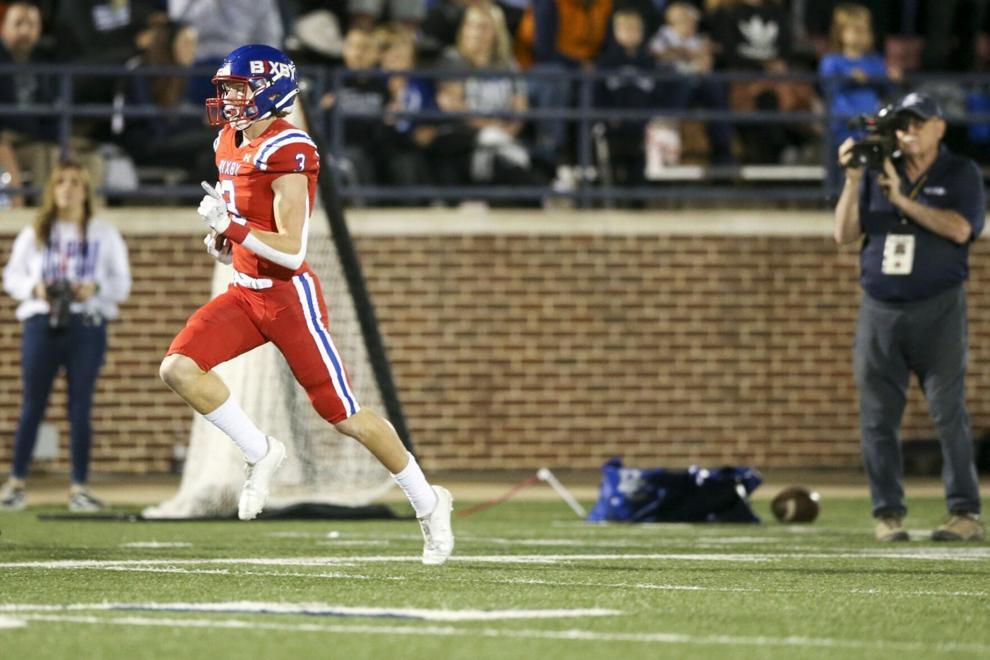 Deer Creek vs Bixby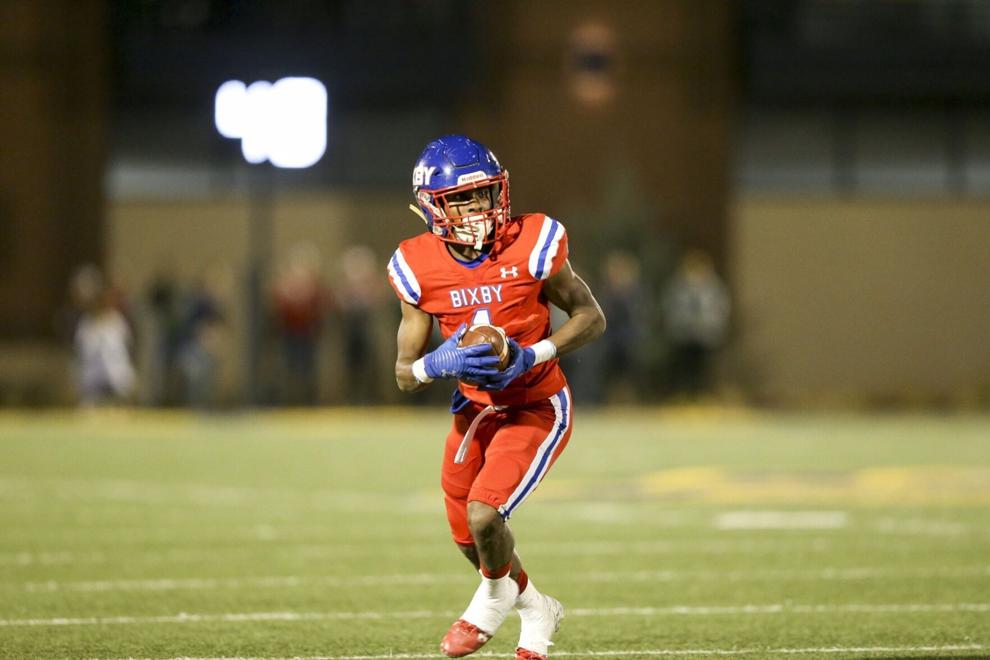 Deer Creek vs Bixby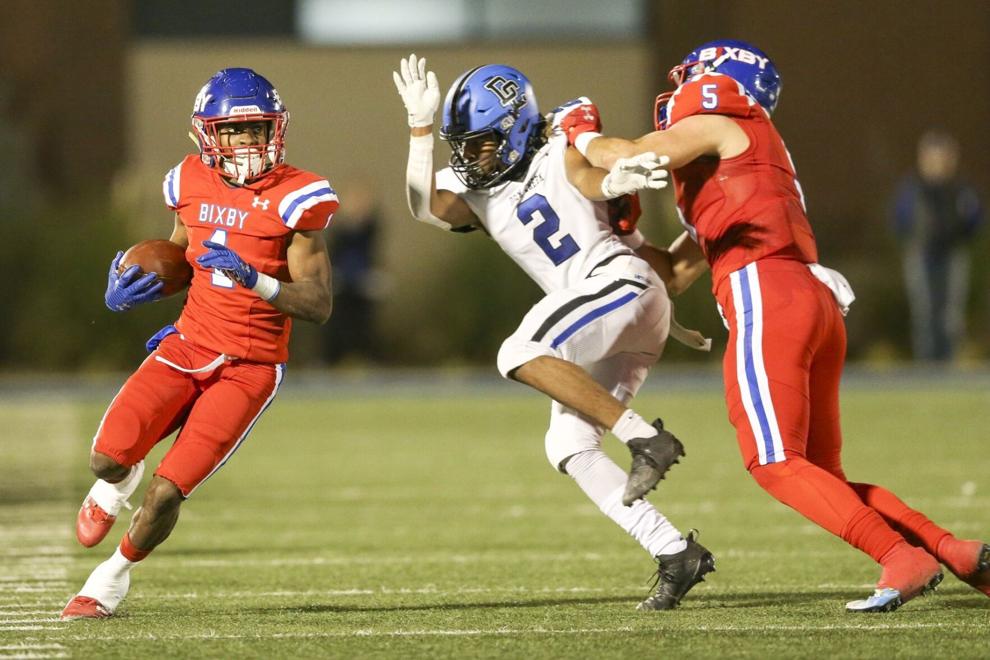 Deer Creek vs Bixby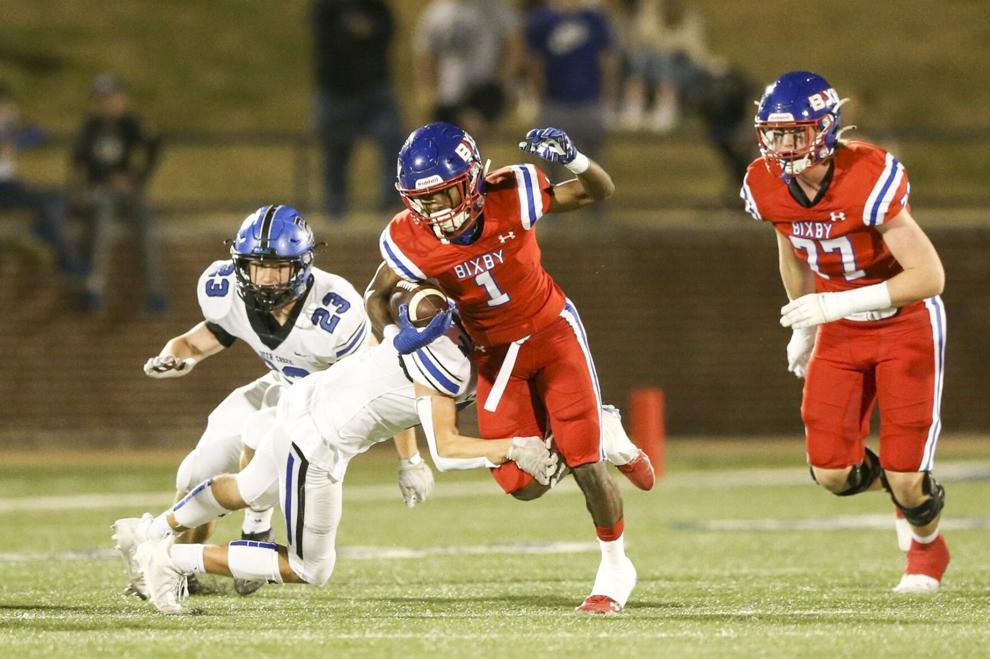 Deer Creek vs Bixby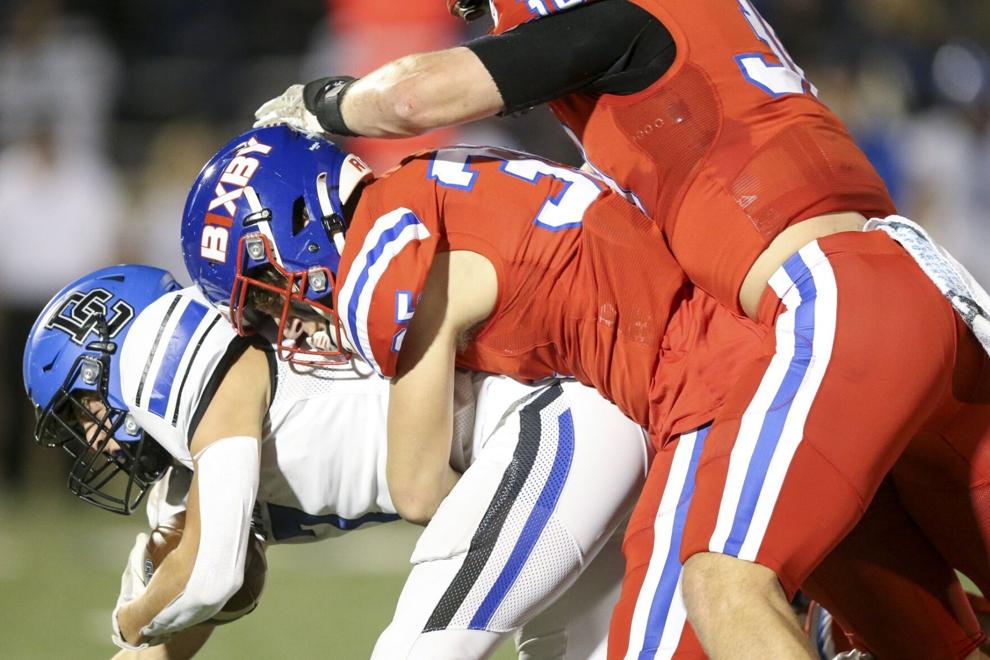 Deer Creek vs Bixby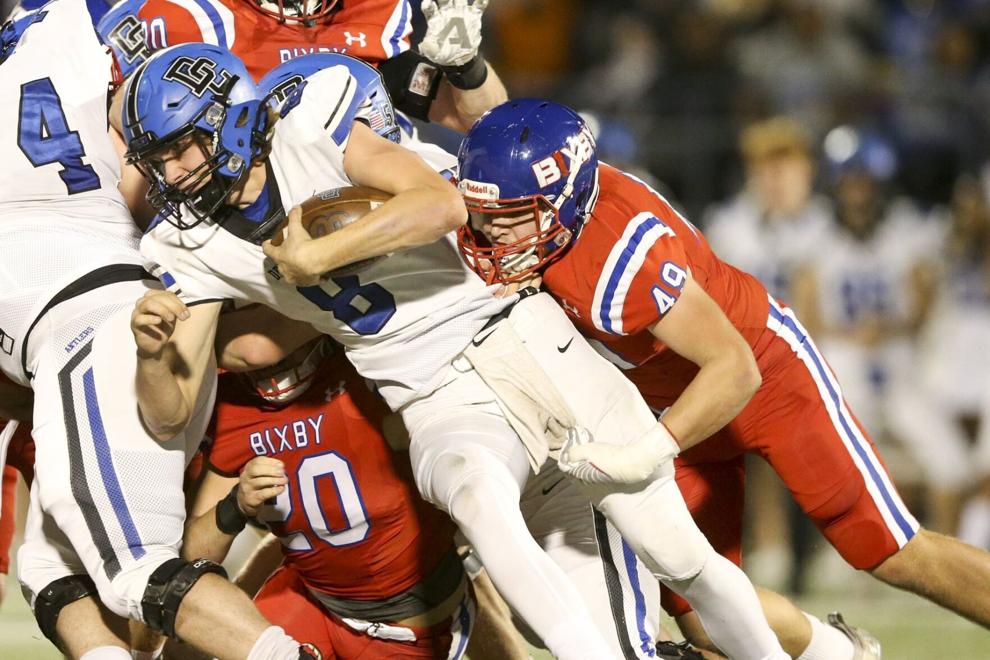 Deer Creek vs Bixby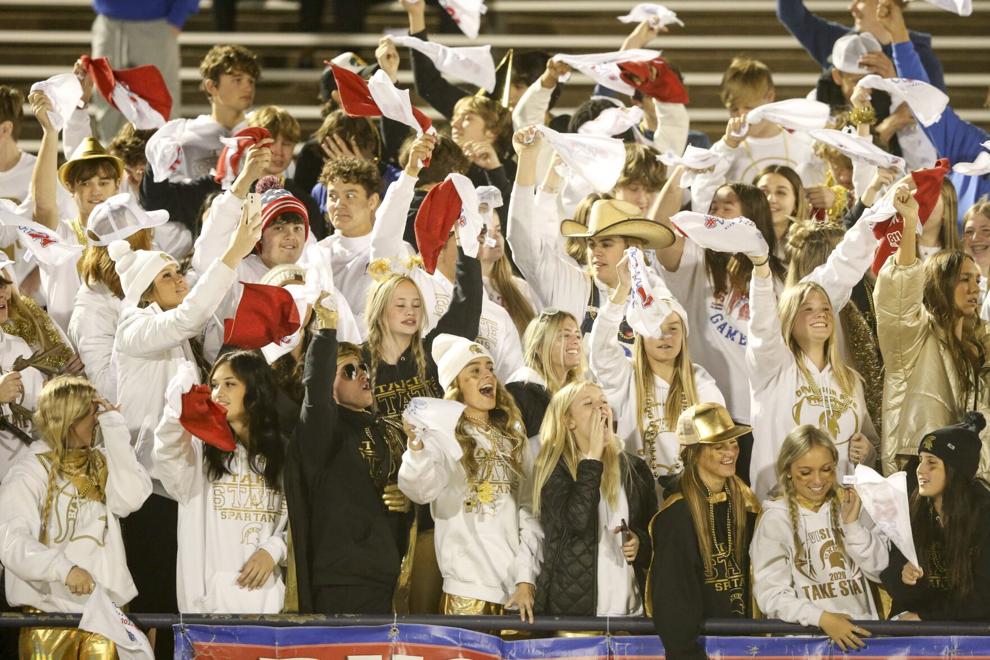 Deer Creek vs Bixby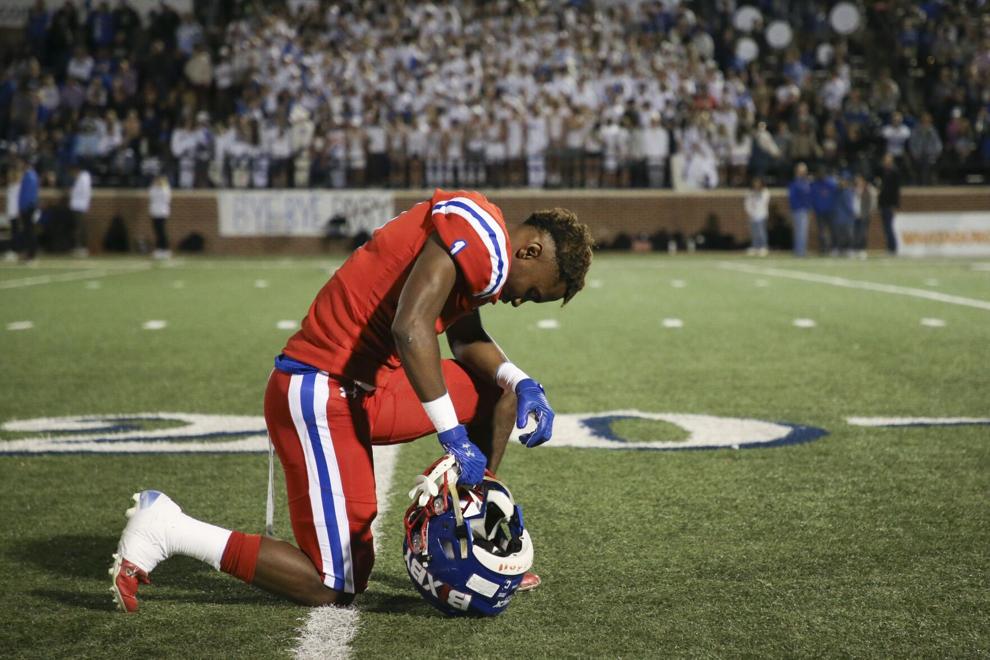 Deer Creek vs Bixby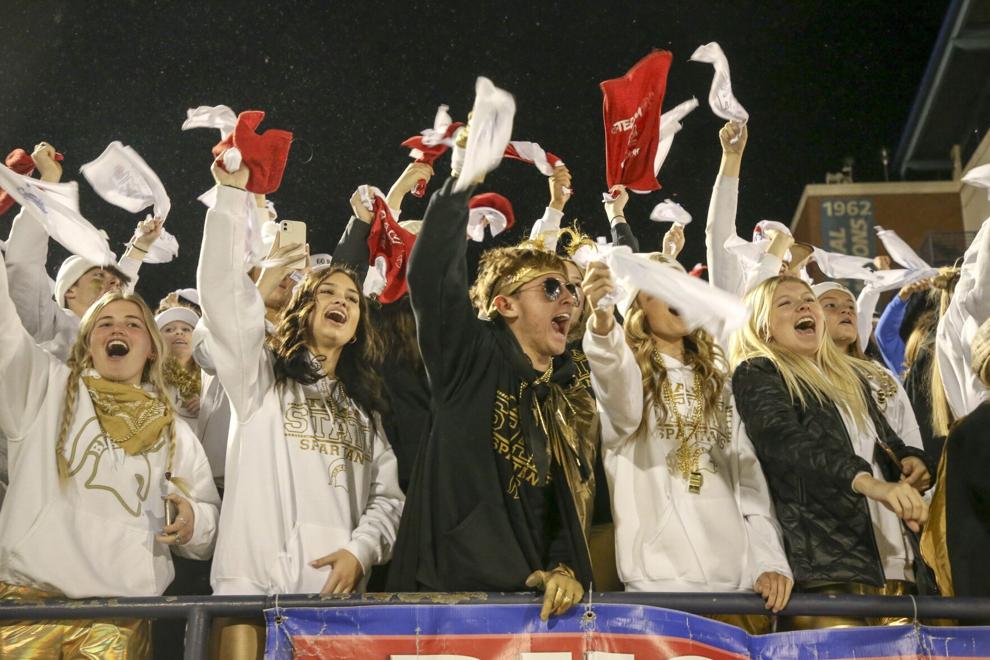 Deer Creek vs Bixby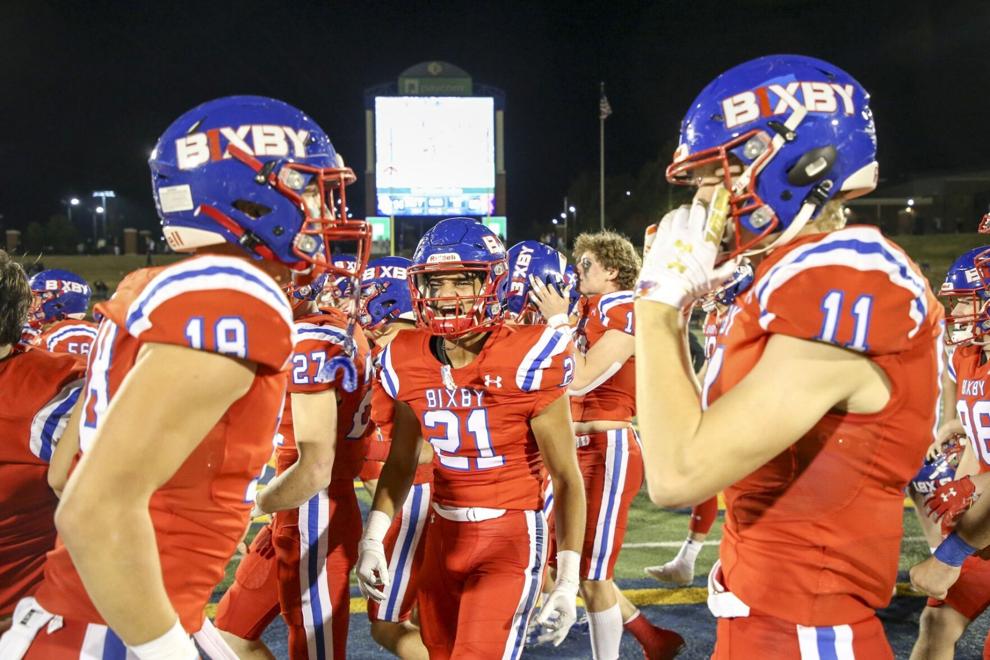 Deer Creek vs Bixby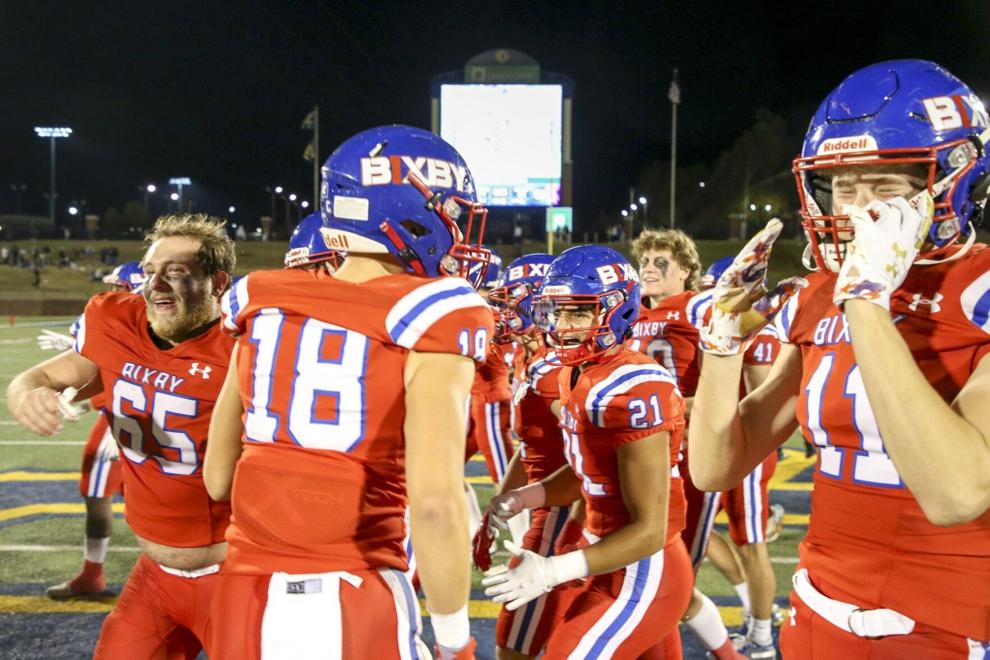 Deer Creek vs Bixby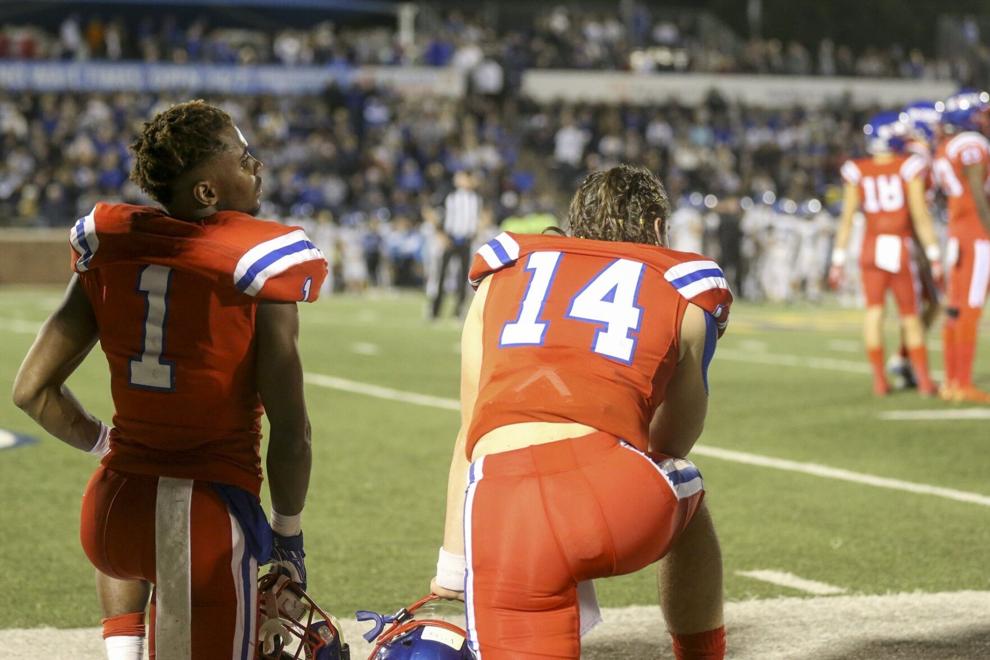 BIXBY FOOTBALL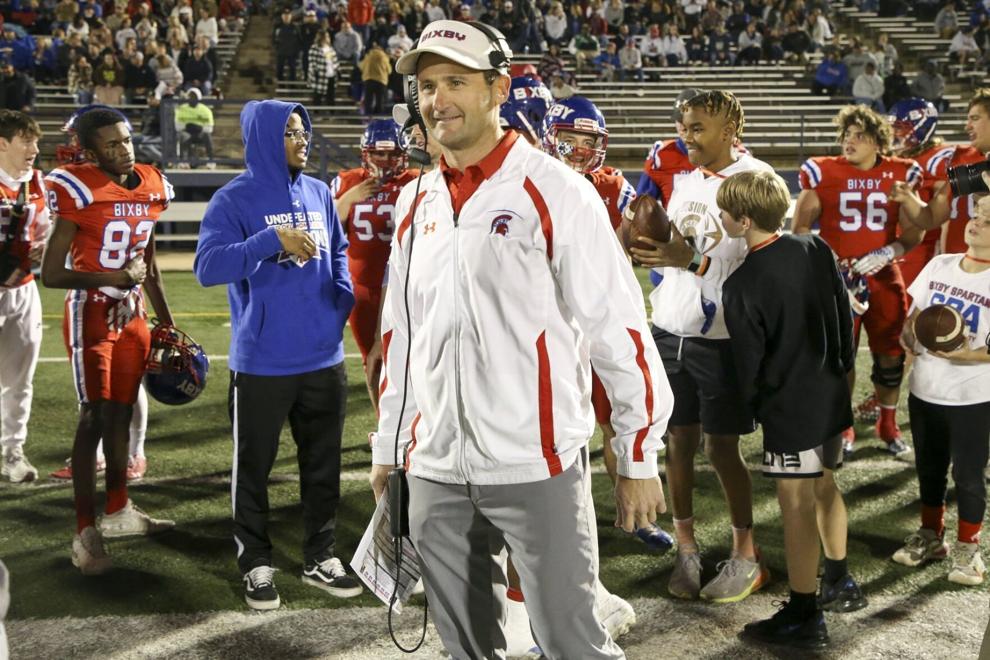 Deer Creek vs Bixby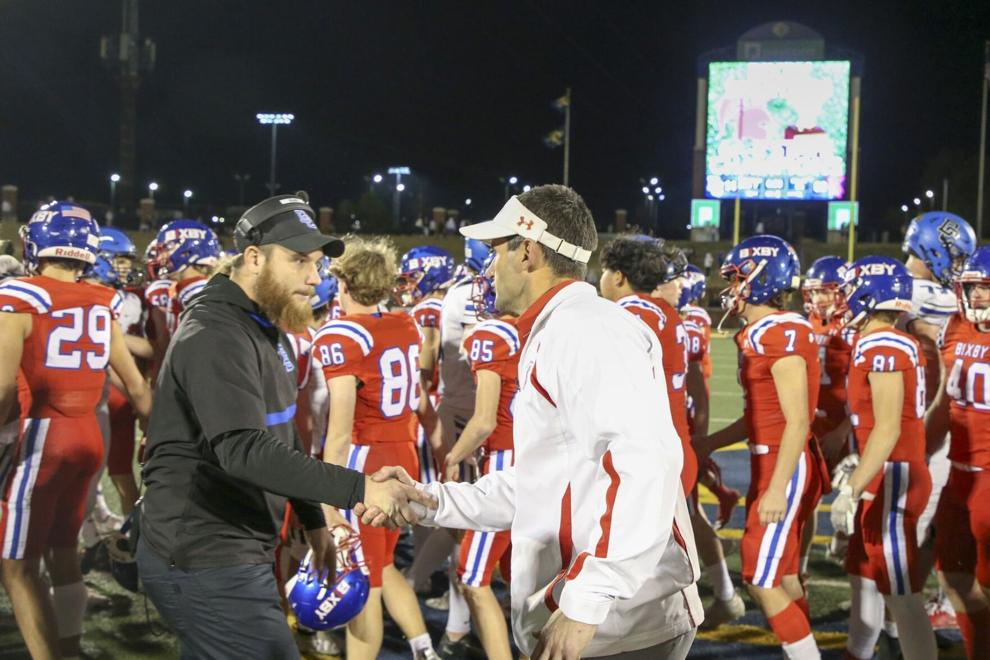 BIXBY FOOTBALL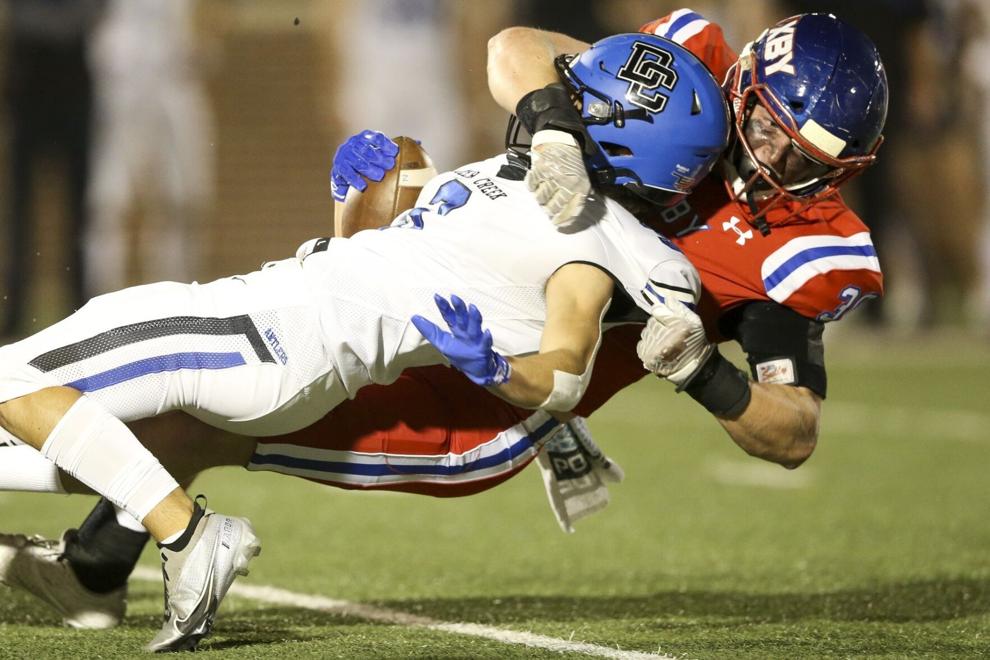 HIDE VERTICAL GALLERY ASSET TITLES
Check out our latest digital-only offer and subscribe now