The Final Jeopardy category is "Bixby Spartans" and the answer is: "He leads Class 6A Division II's No. 1 team in rushing touchdowns."
Logically, your response might be, "Who is Braylin Presley?" Is any running back in the state more explosive than the Spartans' Oklahoma State University commit?
But in this case, Presley is the wrong answer. Connor Kirby, a junior quarterback operating as the Spartans' short-yardage or wildcat running back, has rushed for 19 TDs.
Presley, who touches the ball almost as frequently in the passing game as he does in the running game, has 14 rushing TDs and seven by receiving among his 22 total scores.
Listed as the team's third-string quarterback behind senior starter Christian Burke and senior backup Camden McCrary, Kirby emerged as a running threat during summer drills.
Though his main job is to prolong drives on short-yardage third- and fourth-down plays, Kirby's carries frequently break for long gains. He averages 7.2 yards per carry and scores about every fifth time he touches the ball.
"Sure, it'd been nice to be the starting quarterback, but I love the role I've played this year. It's been exciting," he said.
Kirby's productivity is part of the reason the Spartans have one of the highest-scoring teams in Oklahoma history. They average 60.9 points per game ahead of Thursday's 6A Division II final vs. Edmond Deer Creek at the University of Central Oklahoma in Edmond.
Kickoff is 7 p.m. in UCO's newly refurbished Chad Richison Stadium.
Bixby offensive coordinator Tyler Schneider said one of his favorite things about Kirby is his love of the game.
"He's always fired up and plays with a lot of passion," Schneider said. "He understands his role and embraces it and is doing a great job."
As the wildcat man, Kirby takes direct snaps from center and waits for a powerful offensive line to open creases for him. Usually, three or four yards will do the trick. He's converted on 18 of 22 such plays this season, including 10 of 11 times on fourth down.
But occasionally the field opens up and he sees nothing but running room. One of his first long runs in a big game came in a 70-7 rout at Choctaw. Before it started, the contest shaped up as a down-to-the-wire struggle of title contenders.
"The hole was humongous and I hit it hard and (no defender) was there. It was pretty exciting," he said.
In the 48-6 win over Stillwater in the semifinals two weeks ago, he helped the Spartans score a quick knockout by going 24 yards to cap their second series.
Bixby has had success with wildcat runners before, and not all built like the 6-foot-2, 190-pound Kirby. In 2018, defensive back Cade Cavender emerged in the playoffs and exploded for 222 yards and three TDs on 17 carries in a 34-13 win over Stillwater in the state final at Owasso Stadium.
Last year, powerful sophomore Jersey Robb scored touchdowns on six of his 27 carries. Schneider said Robb and Kirby were set to share the role this season, but Robb twisted his knee in a preseason scrimmage — only to return a few weeks ago — and Kirby took it from there.
In addition to a fourth consecutive state title and seventh in eight years, Bixby could break a record Friday with a 49th consecutive victory over four seasons. That would break the mark set by Wagoner at 48 in 2014-17.
But the Spartans haven't thought that much about it, Kirby said, repeating the company line.
"We don't even worry about it. Honestly, I couldn't tell you at the beginning of the year, or at any point in the season, how many in a row we had won," he said. "We're just focusing on winning every week and winning a state championship."
Photos: Bixby takes out Stillwater to advance to 6AII title game
Bixby vs Stillwater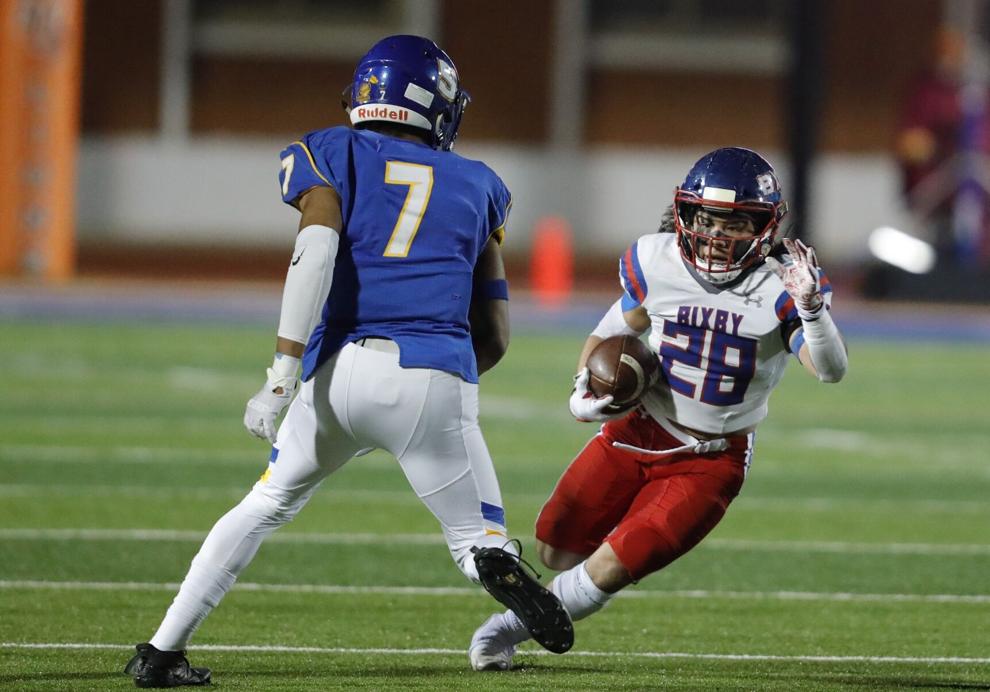 Bixby vs Stillwater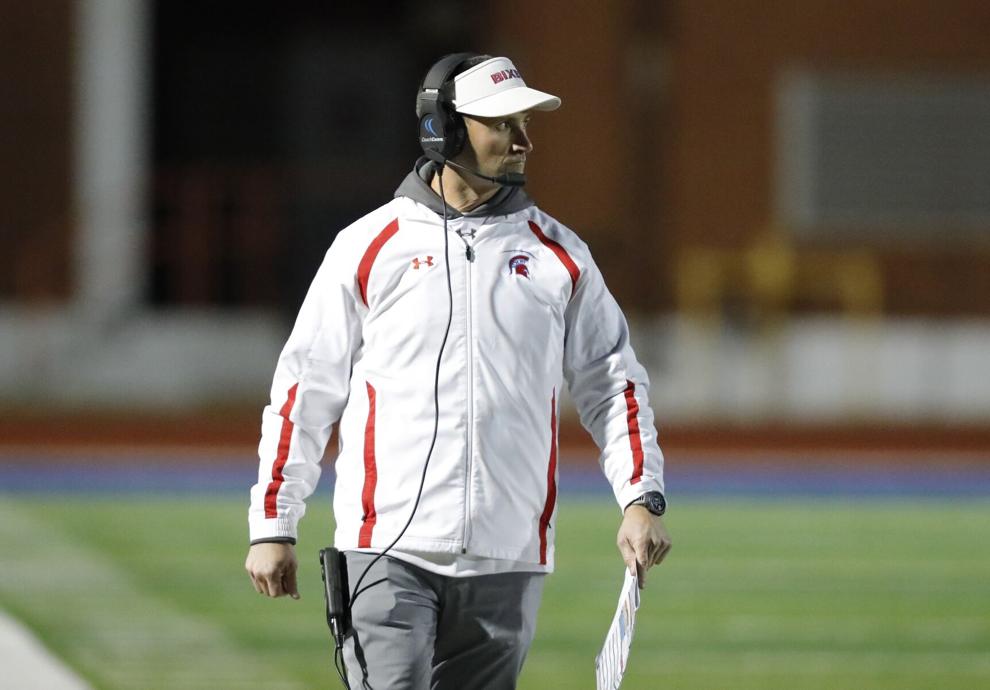 Bixby vs Stillwater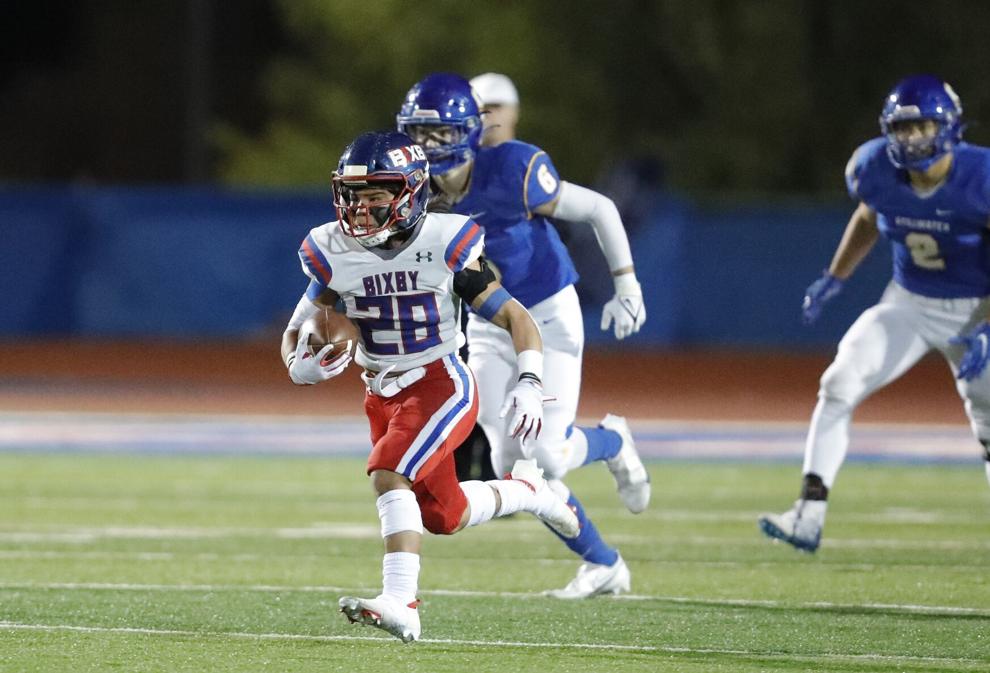 Bixby vs Stillwater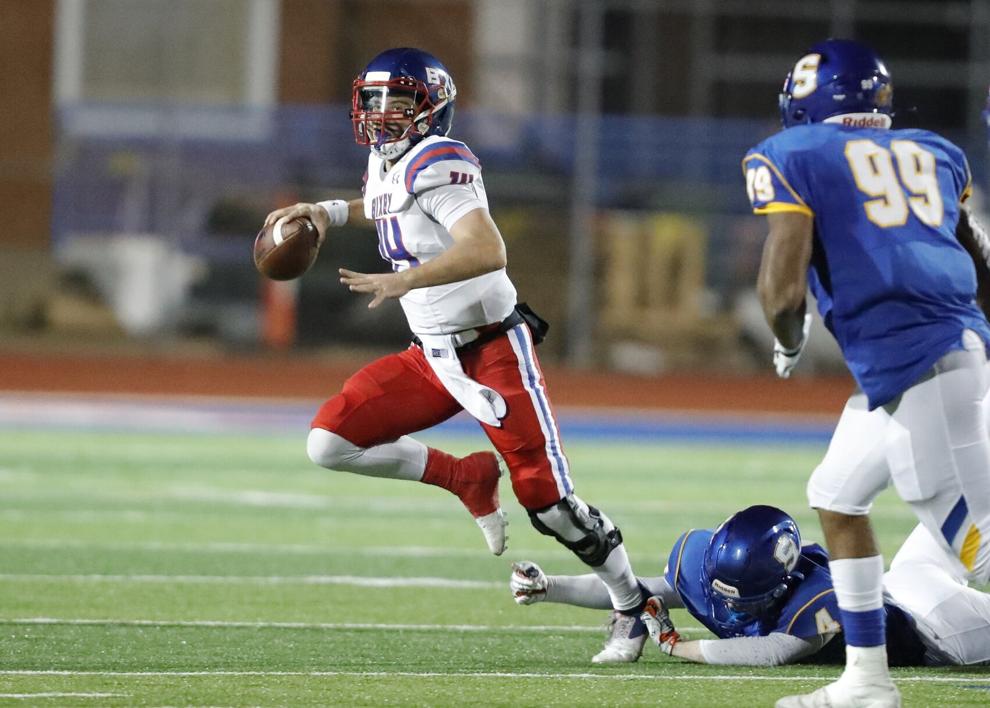 Bixby vs Stillwater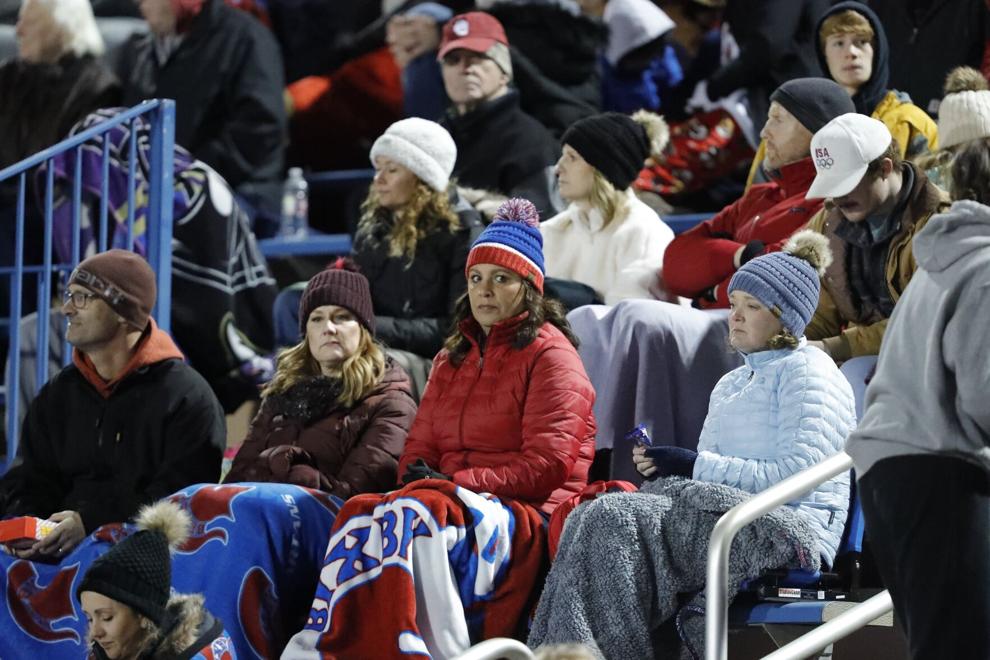 Bixby vs Stillwater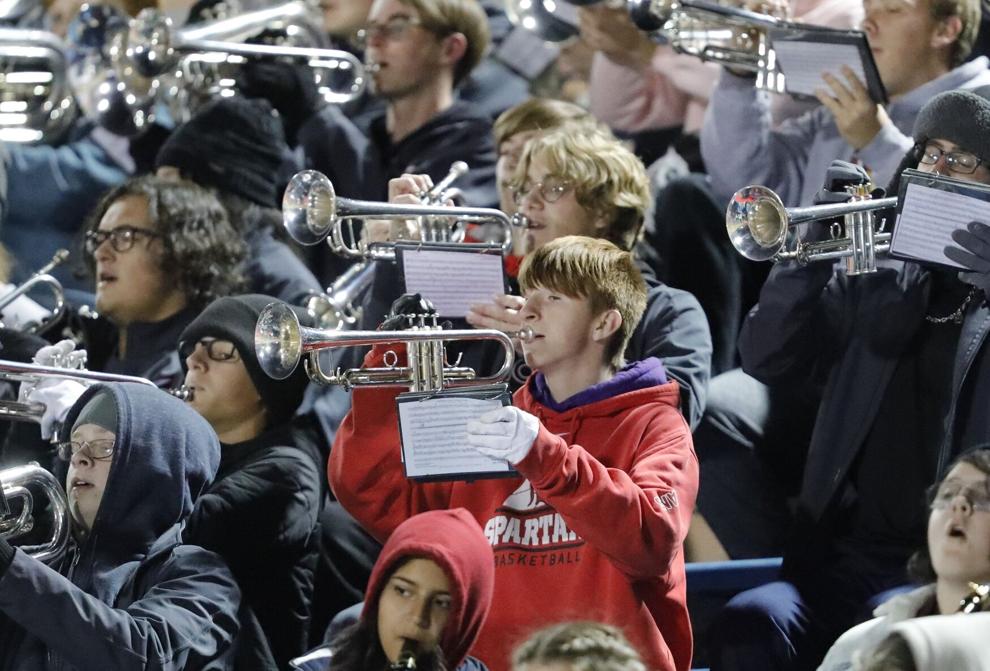 Bixby vs Stillwater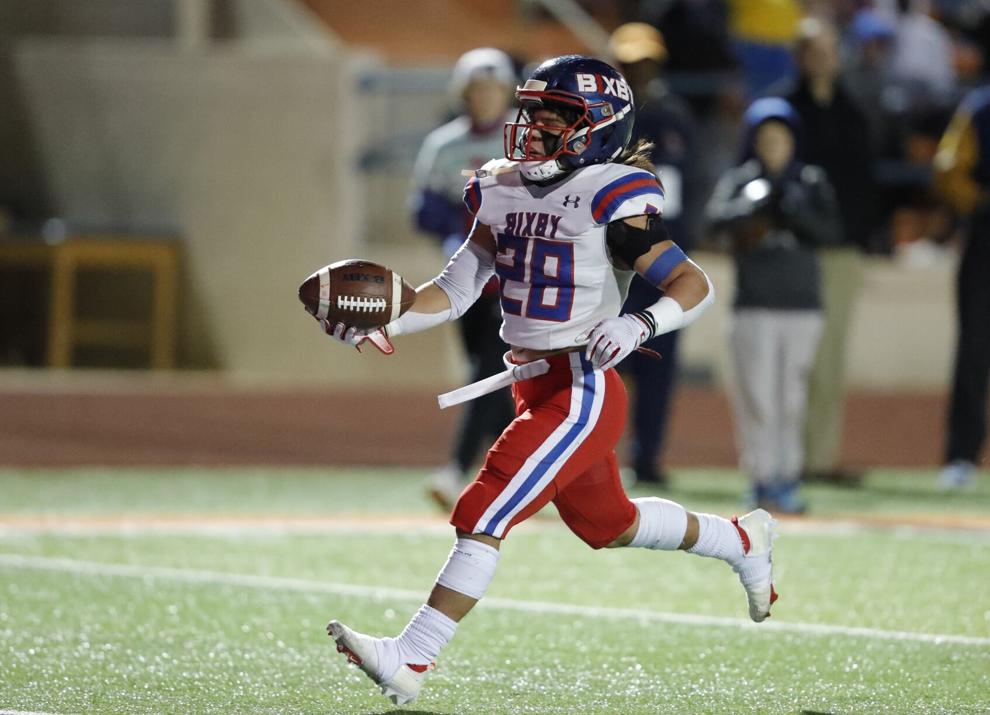 Bixby vs Stillwater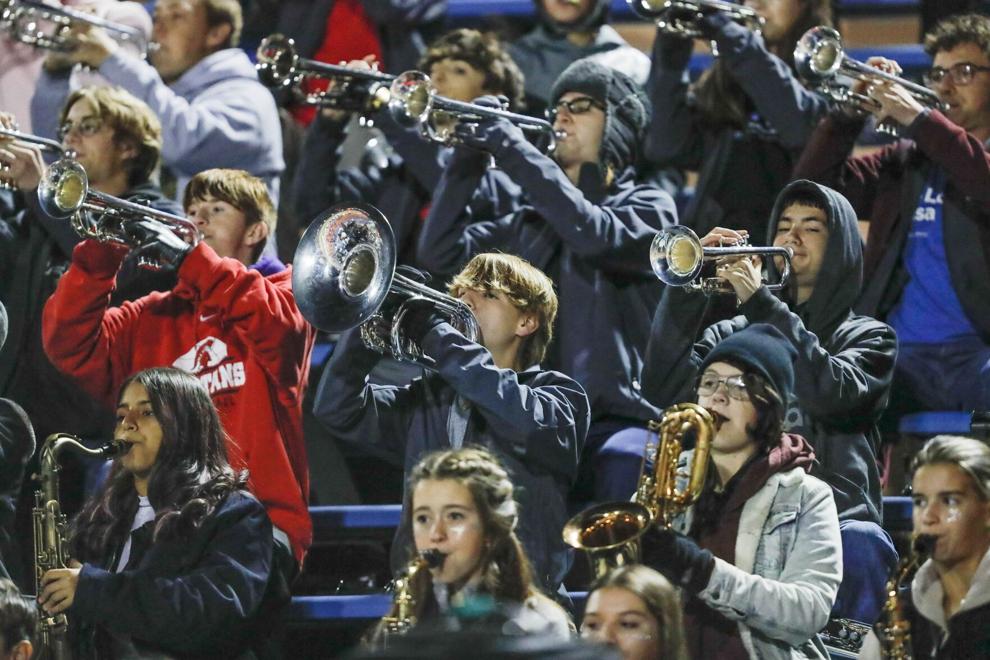 Bixby vs Stillwater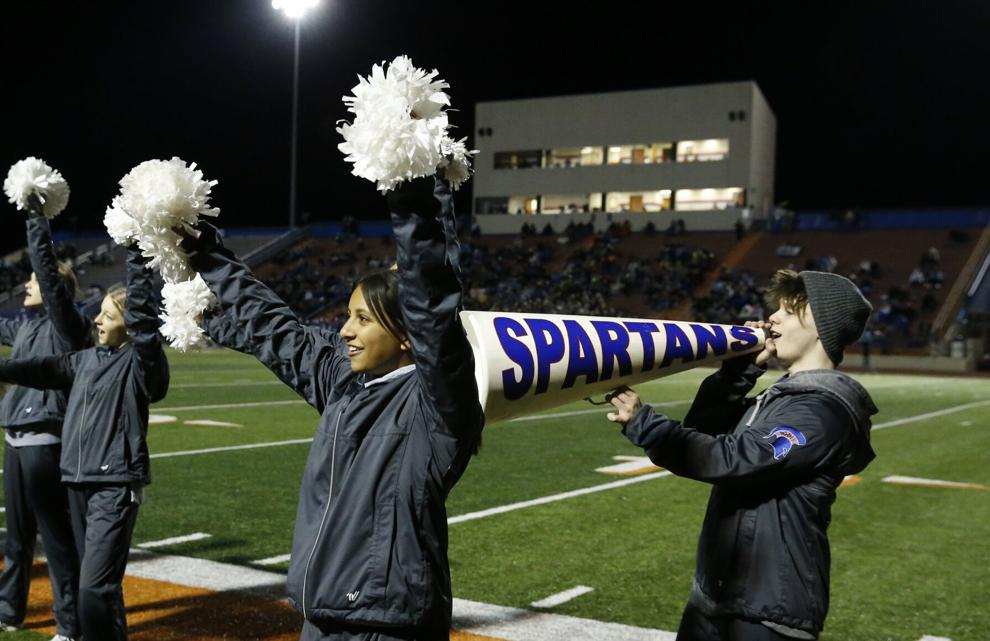 Bixby vs Stillwater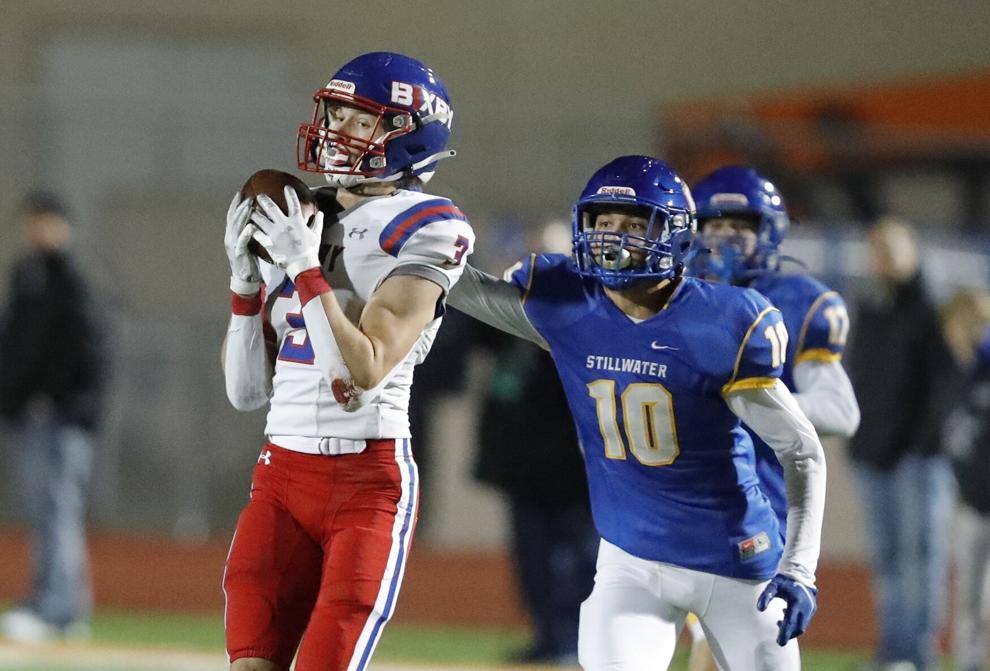 Bixby vs Stillwater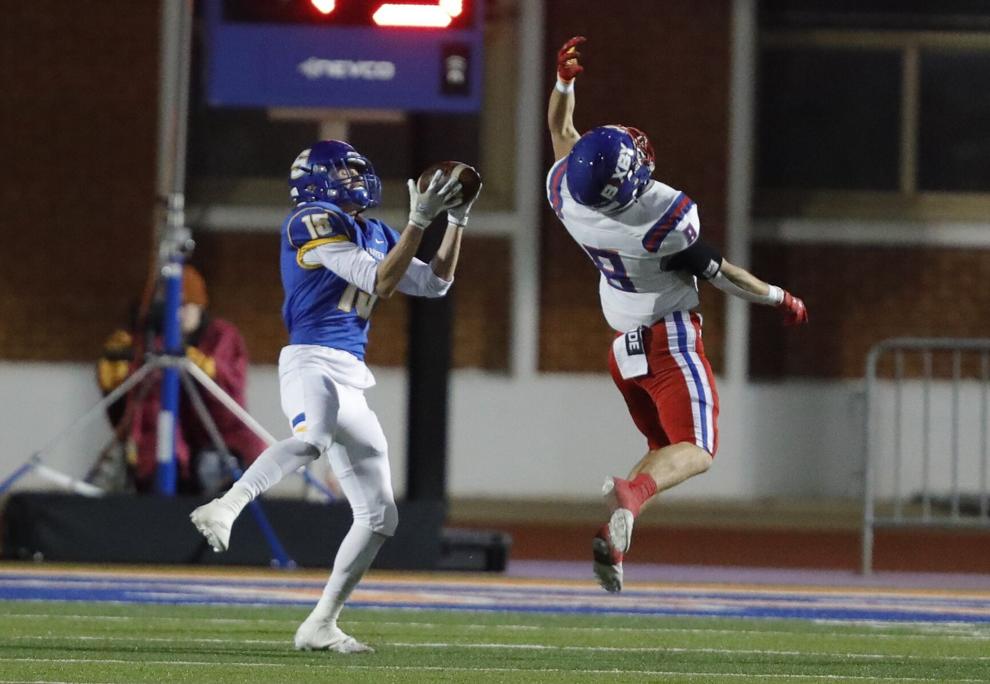 Bixby vs Stillwater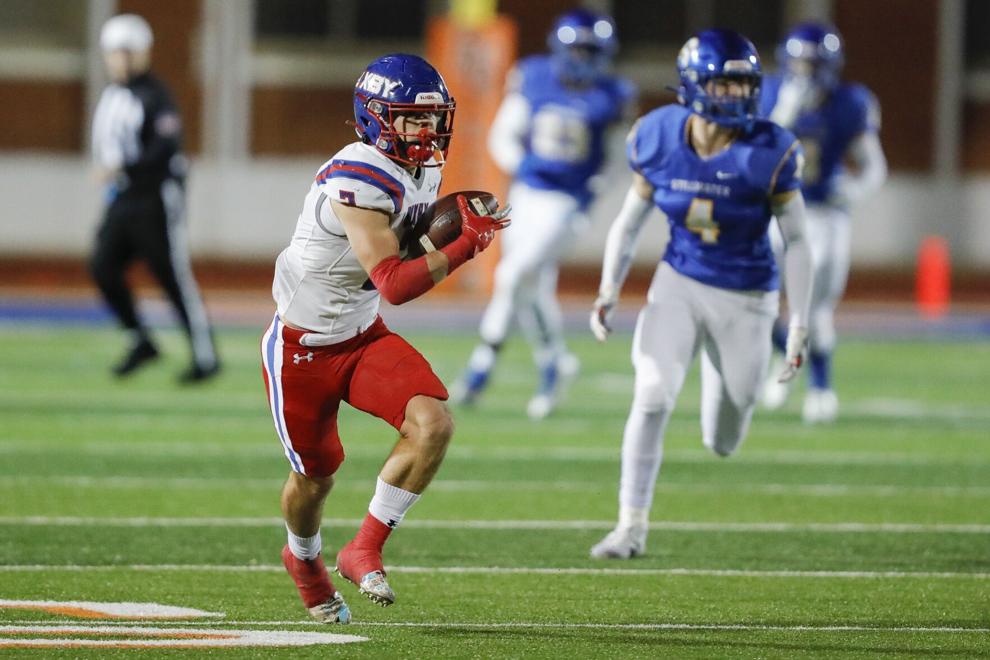 Bixby vs Stillwater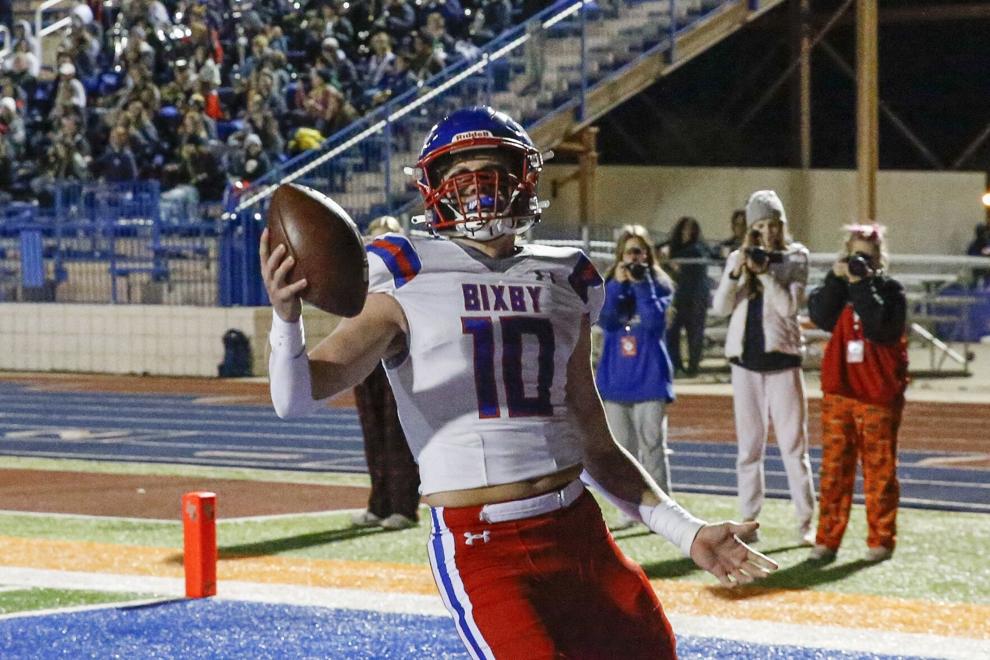 BIXBY FOOTBALL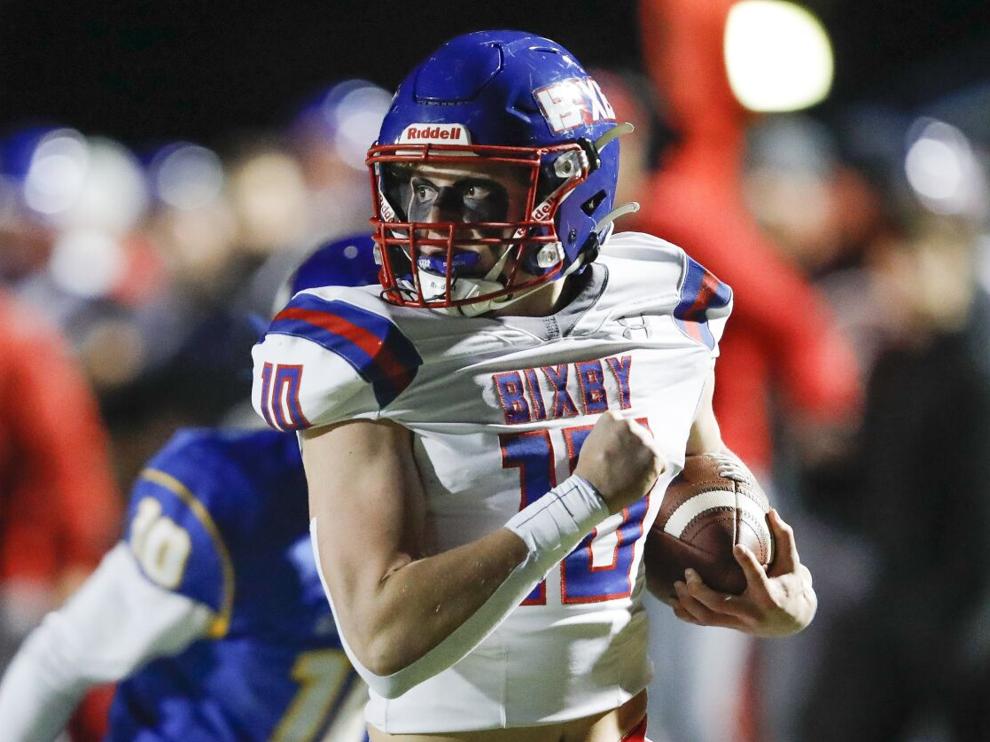 Bixby vs Stillwater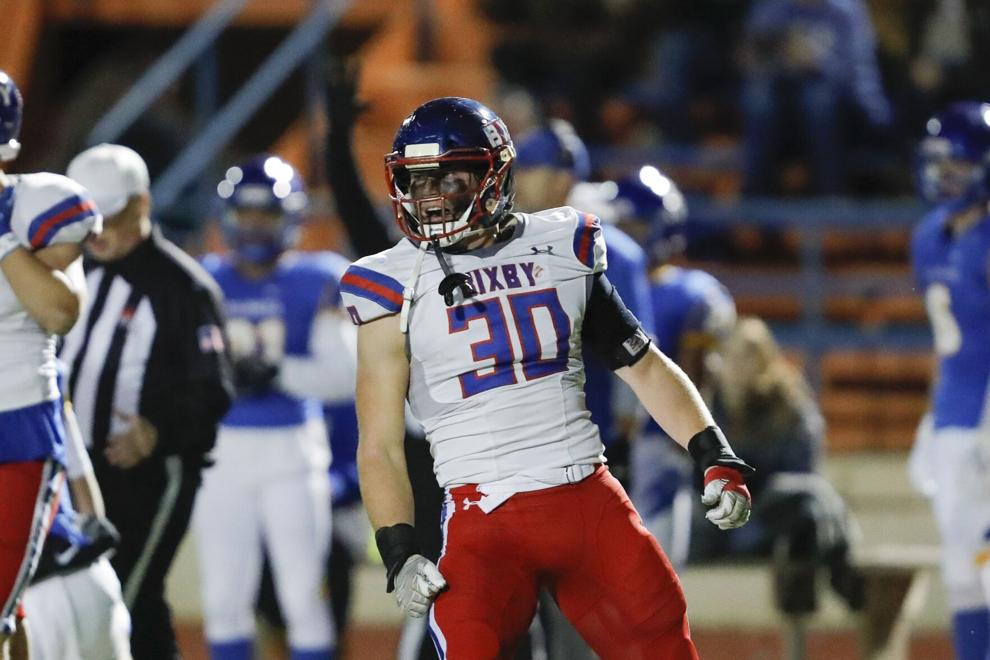 Bixby vs Stillwater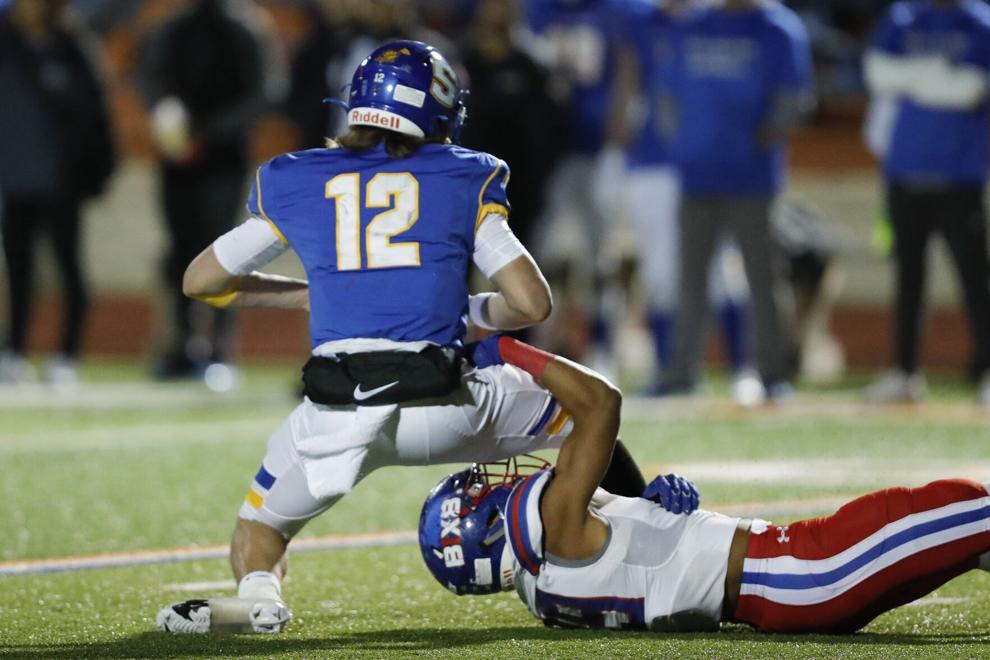 Bixby vs Stillwater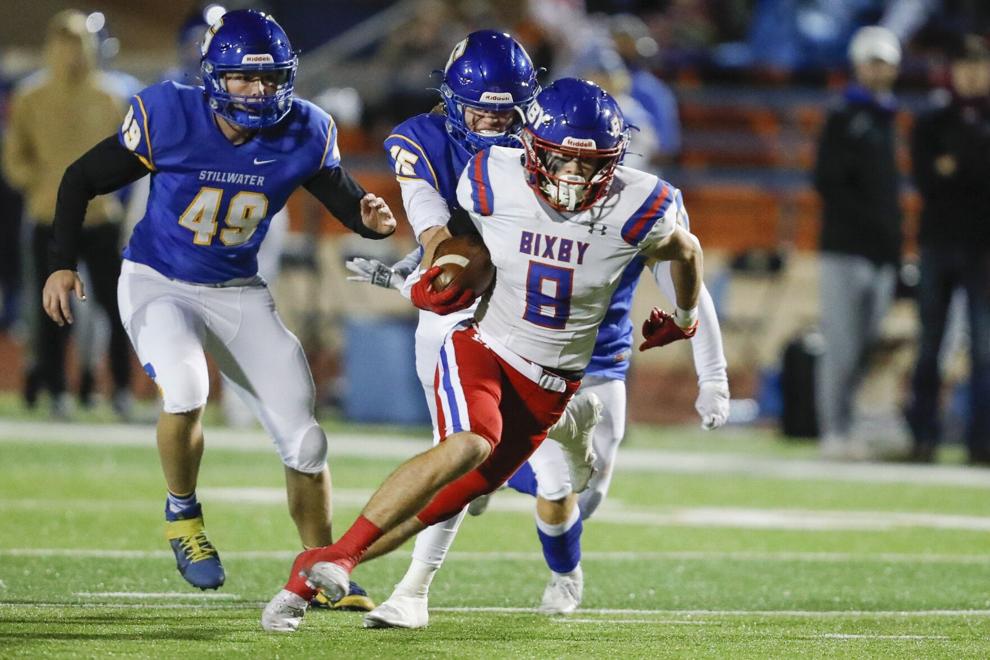 Bixby vs Stillwater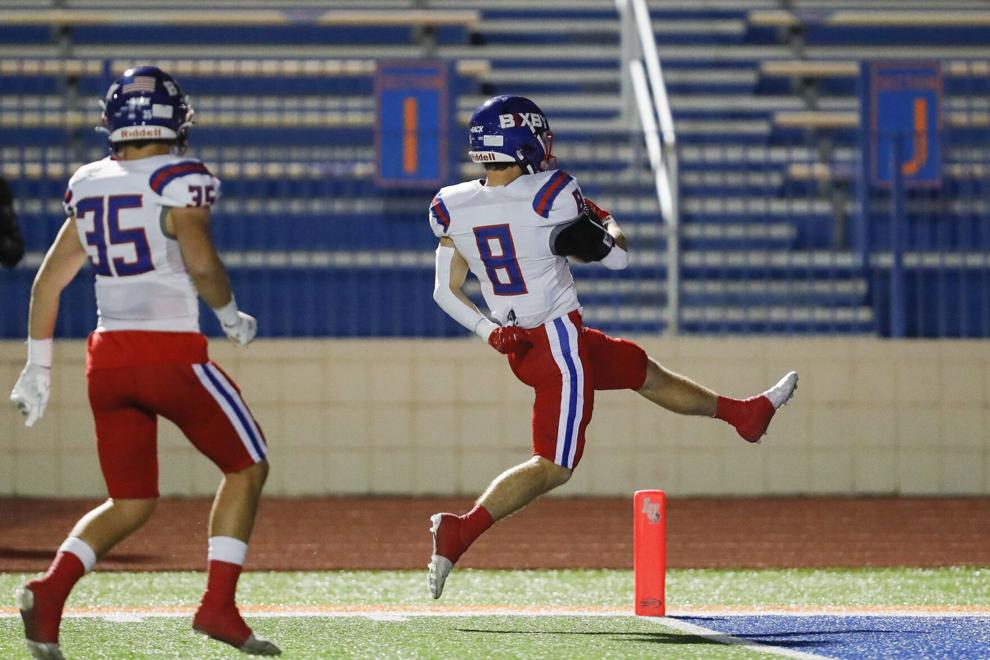 Bixby vs Stillwater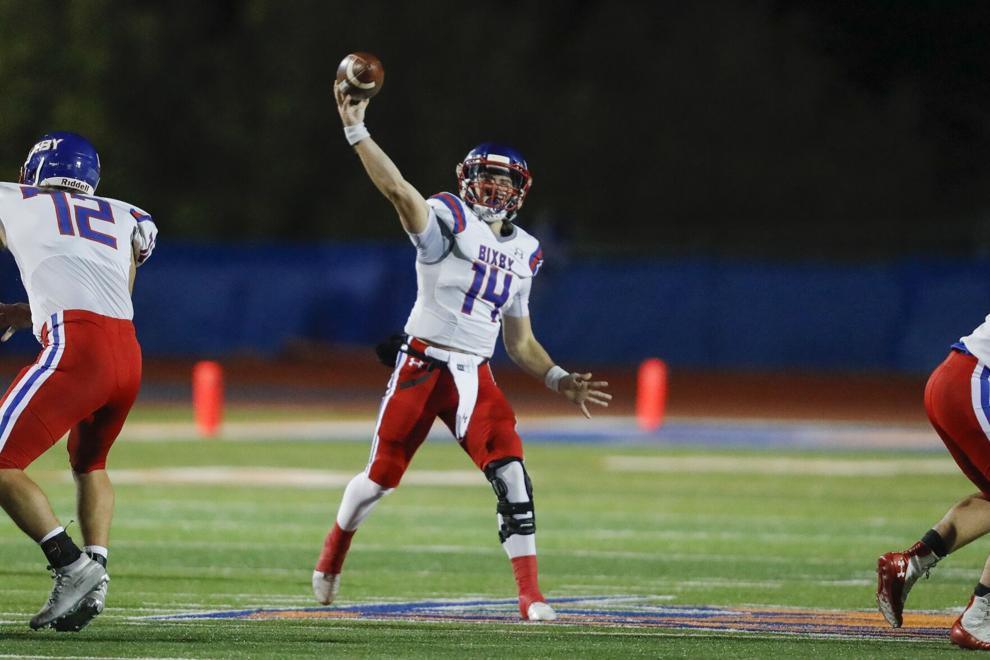 Bixby vs Stillwater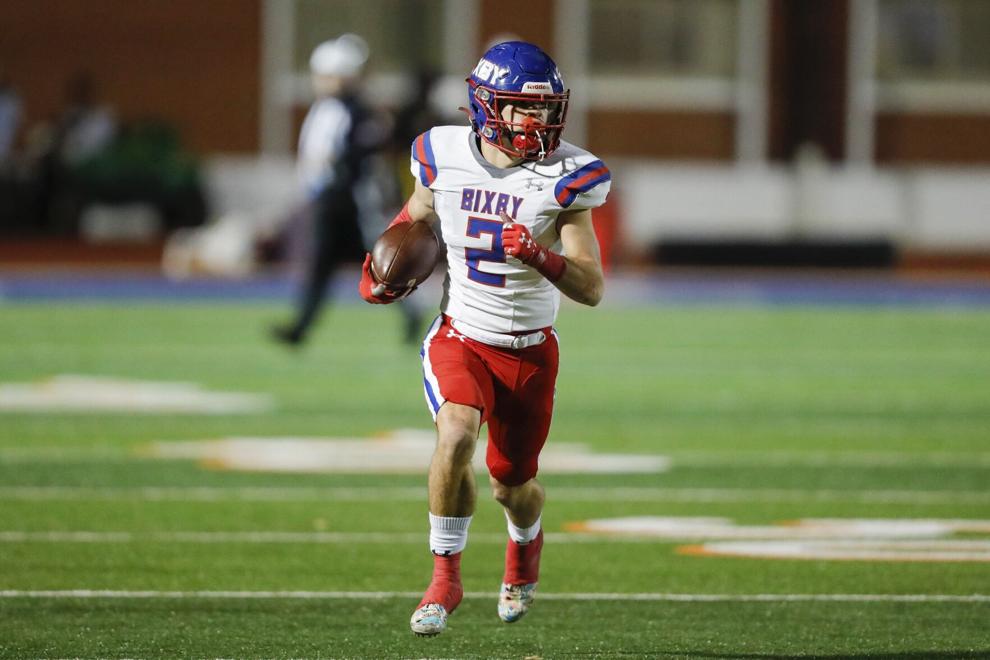 Bixby vs Stillwater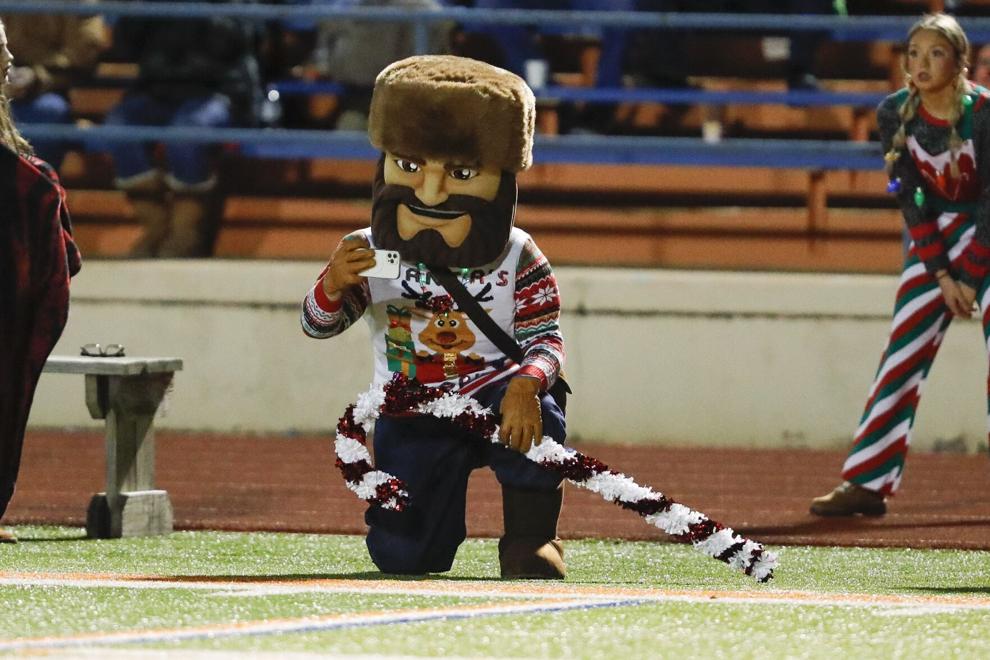 Bixby vs Stillwater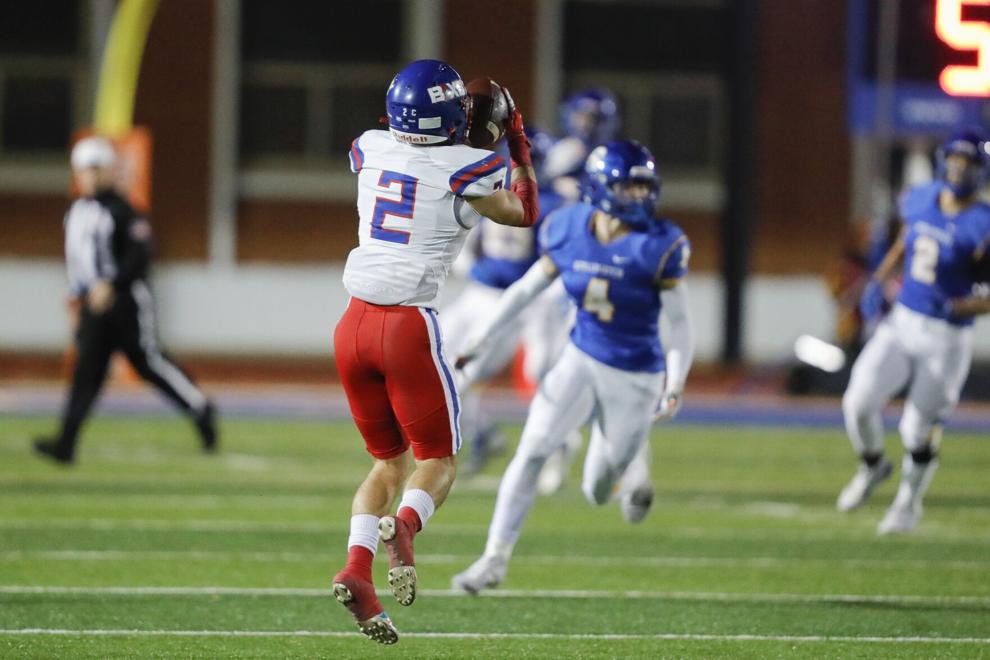 Bixby vs Stillwater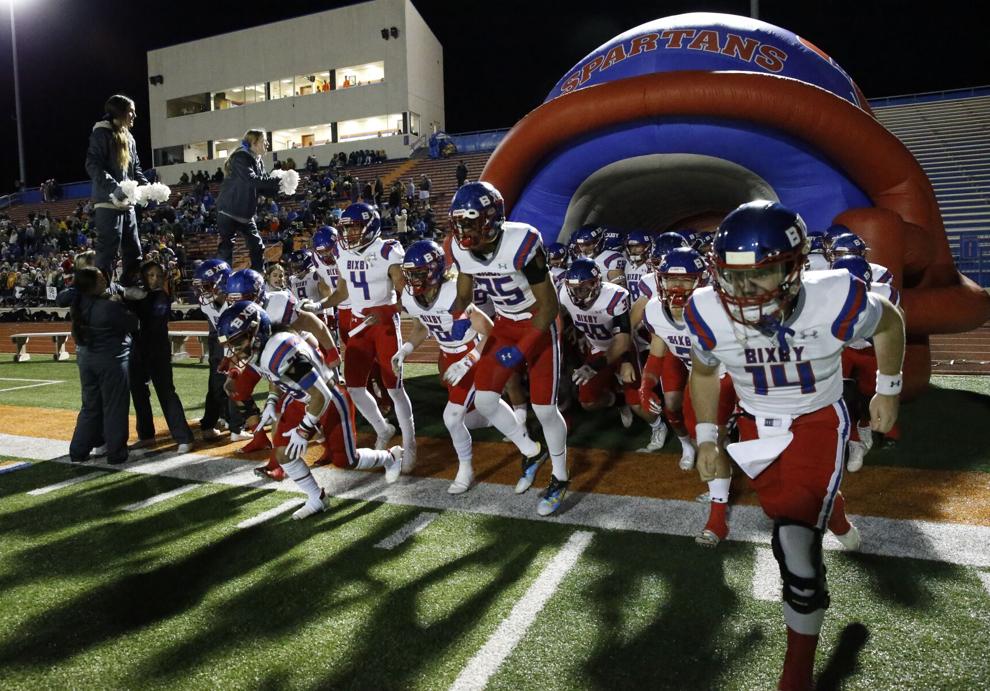 Bixby vs Stillwater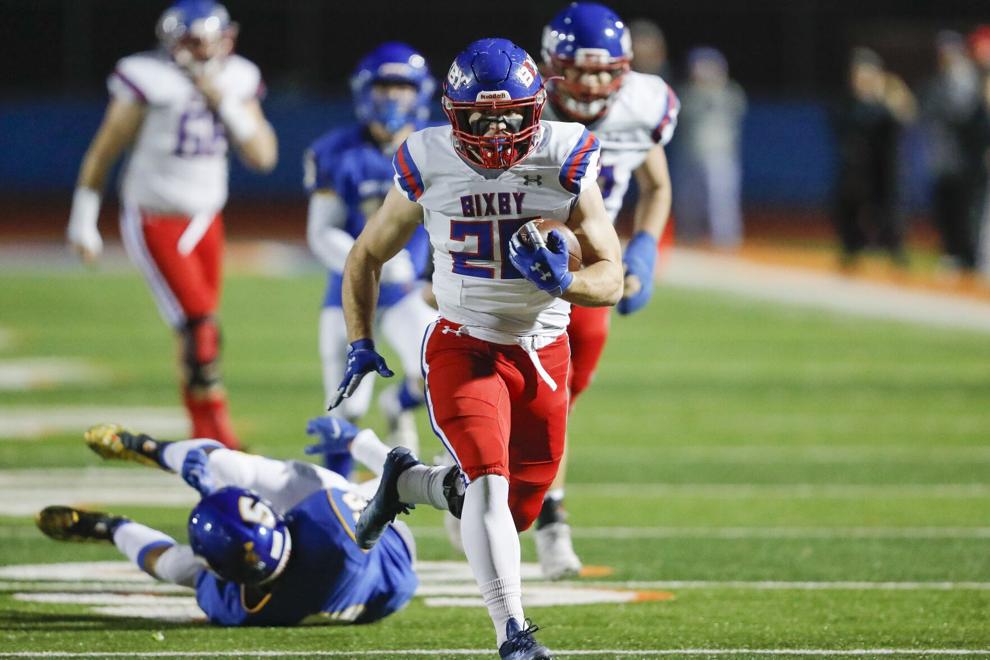 Bixby vs Stillwater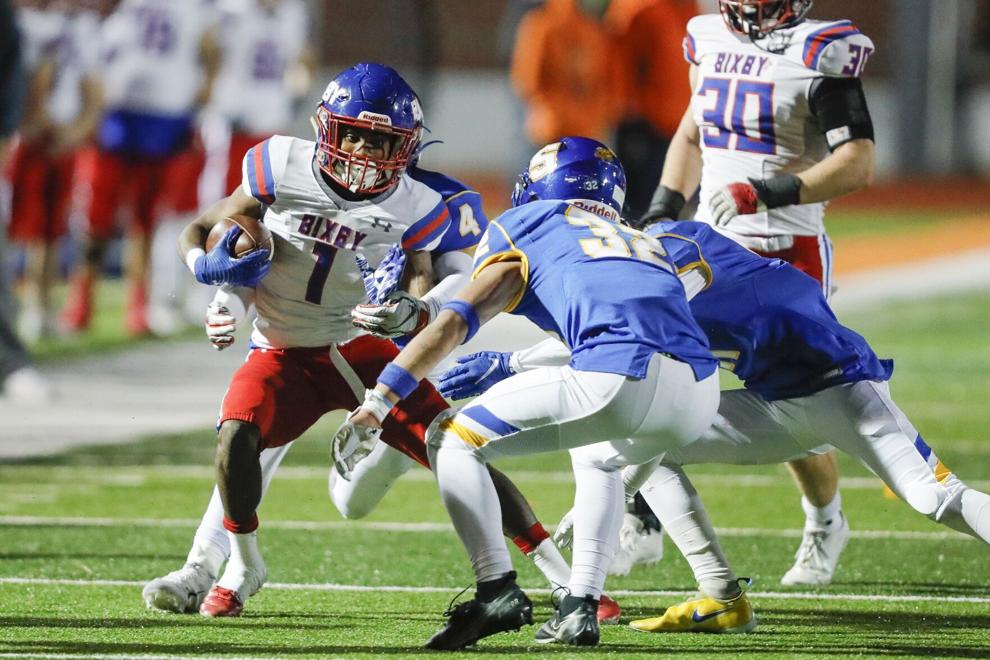 Bixby vs Stillwater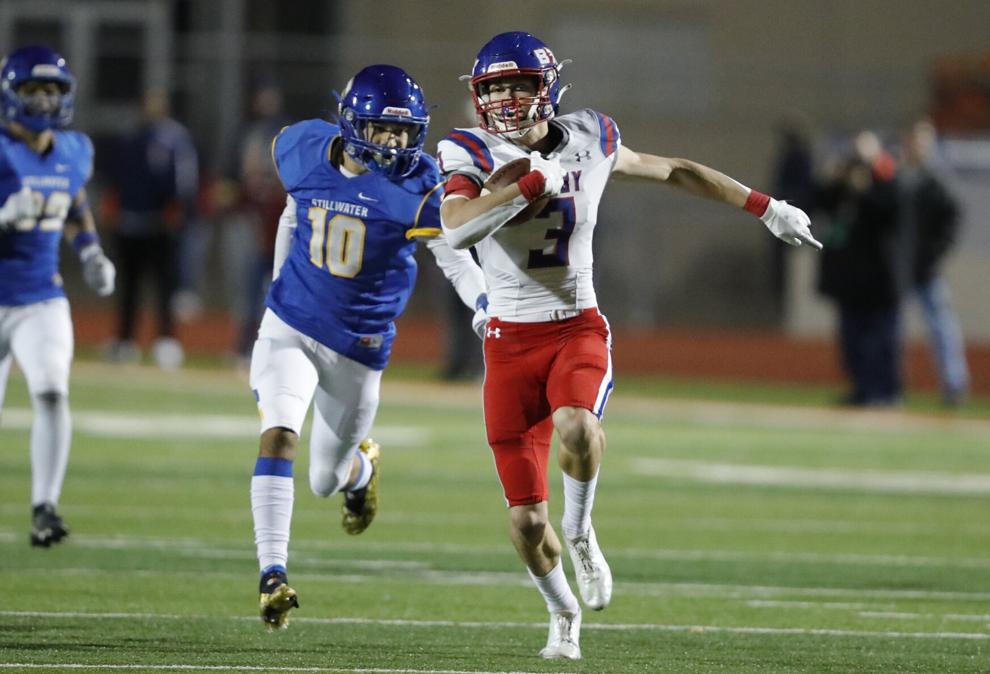 BIXBY FOOTBALL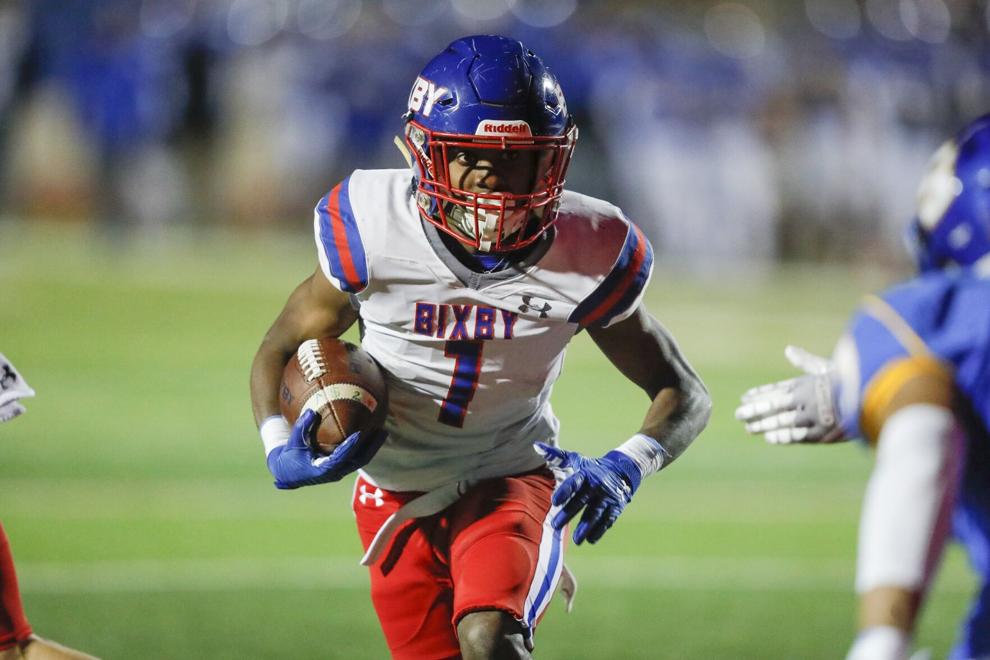 Bixby vs Stillwater