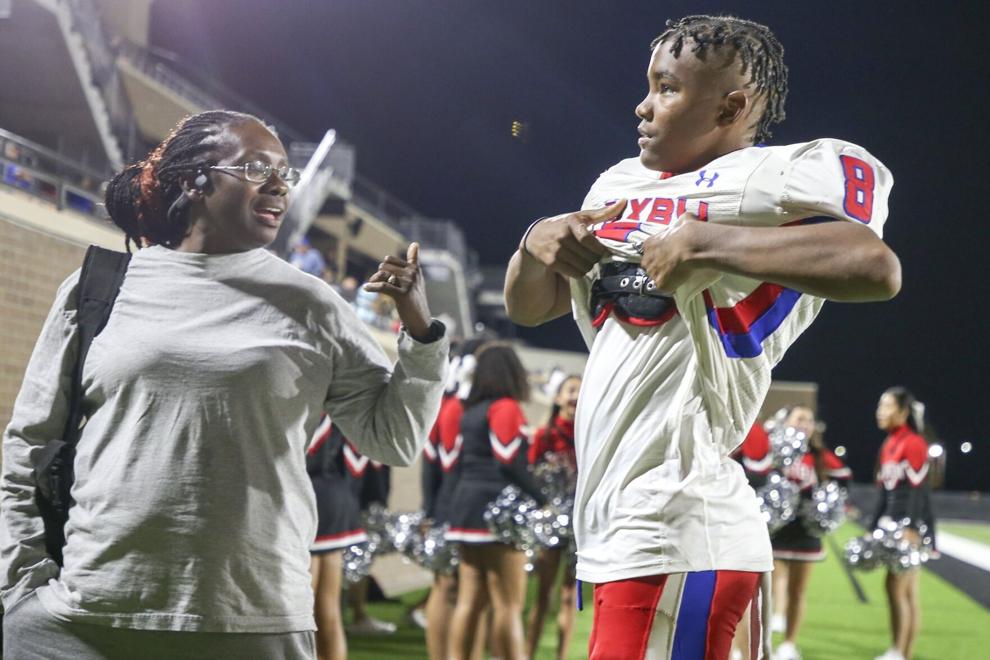 BIXBY — Not everyone who plays football actually loves football. When Braylin Presley gets a break from practicing or playing, he never completely disconnects. If he finds himself with free time, he'll grab the remote and find an NFL or college football telecast.
---
---
"The only time I'm really away from football is when I'm at work or with my girlfriend," Presley says.
When he's not in a classroom or an end zone, Presley has a part-time job at a downtown Bixby ice cream shop.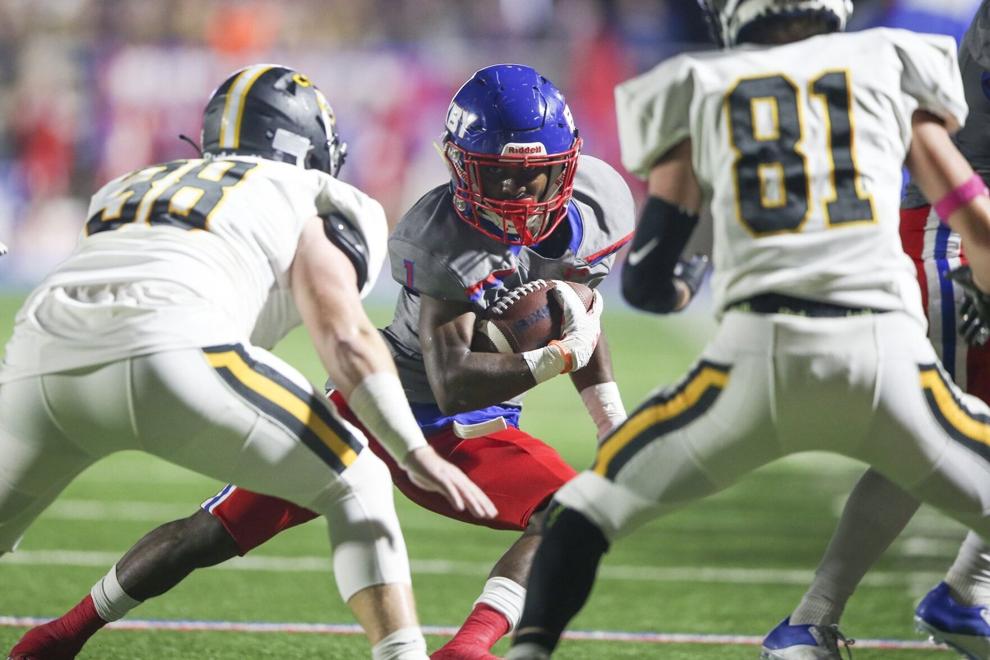 He works full-time at football, and so do his parents and brothers. For several years, football has been the family business.
As Brennan Presley is an Oklahoma State sophomore wide receiver, as Braylin Presley is a Bixby senior running back who next year will have graduated to college competition, and as youngest sibling Braeden Presley is expected to be a ninth-grade presence on the 2022 Bixby varsity roster, football will remain the family business for several years to come.
When unbeaten and Class 6AII top-ranked Bixby hosts Muskogee on Friday, Presley parents Tia and Arthur will occupy their usual place in the home-side bleachers of Spartan Stadium. Positioned at the 45-yard line and four rows below the press box, the Presley group typically includes members of the immediate and extended family. They'll all be clad in Bixby colors and, unless there's a massive upset, they'll watch Braylin and the Spartans record the program's 44th consecutive victory.
When asked for an estimate on the number of football games he and Tia have attended, Arthur laughed and replied, "I have no idea. A lot, for sure. You're talking about years and years and years of football games.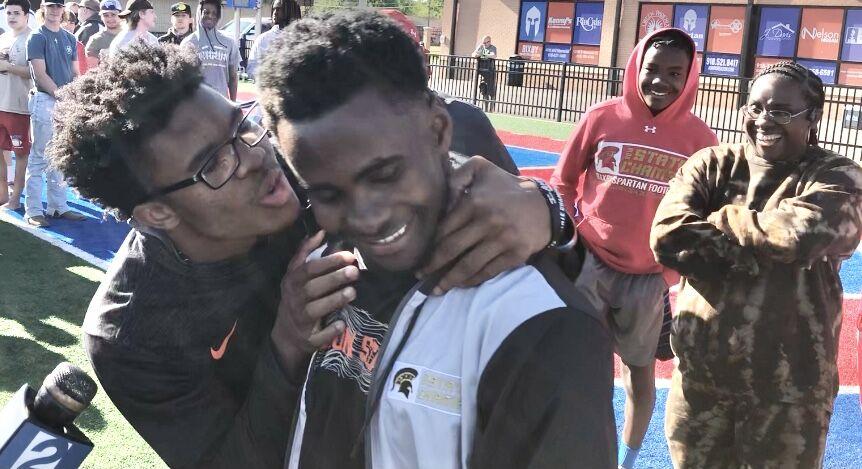 "That doesn't include years and years and years of football practice. We love it, of course, but it's a lot of football."
During a span of three seasons, the three youngest of the Presley children would play youth-league games on the same day but at different times and on different fields. It was a schedule that required an investment from their parents.
Tia and Arthur have been unwavering as investors in their sons' football lives. Their schedules were hectic during the youth-league years, and they remain hectic today.
During a typical 2021 week for the Presleys, there is Braeden's eighth-grade game on Thursday, Braylin's Bixby varsity game on Friday and Brennan's Oklahoma State game on Saturday.
For parents, football is a brilliant experience when their kids are at the highest level of talent. It's a cruel sport, though, and special athletes are just as susceptible to injuries as players with more common abilities.
That's where the Presleys are this week — dealing with the disappointment of a family injury.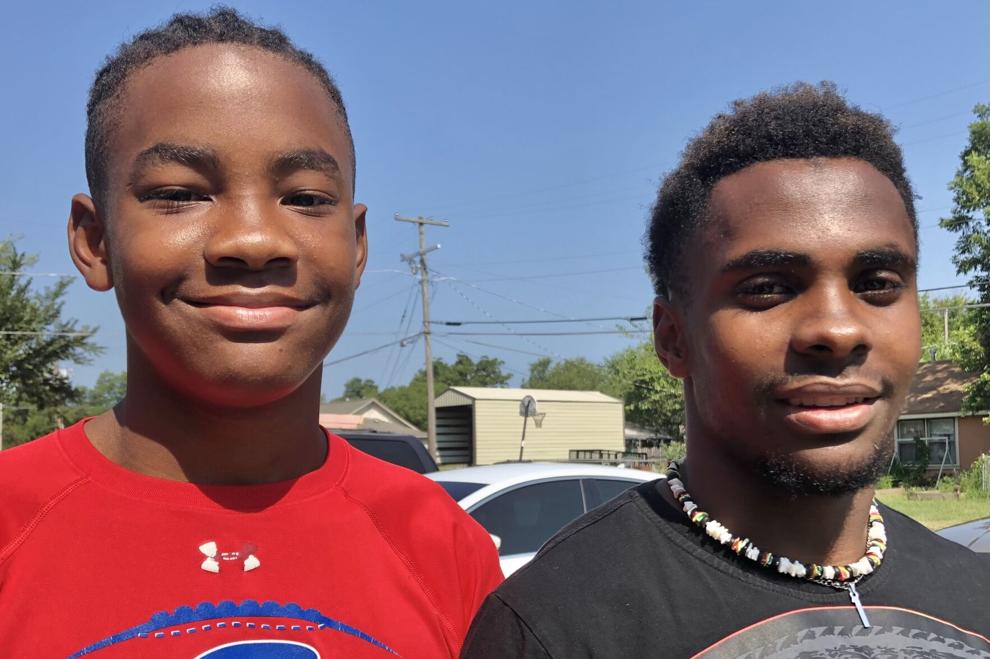 A setback for Braeden
At 5-foot-10 and 145 pounds, Braeden Presley already is taller than Brennan and Braylin. As a youth-league tailback, Braeden had a 40-touchdown season. His brothers also had 40-touchdown seasons as grade-school players.
Now a wide receiver for the Bixby eighth-grade team, Braeden was involved in a game last week at Union. After collecting pass near the Union sideline, Braeden was yanked to the turf in an awkward, violent manner.
"It looked bad," his mother says.
Braeden limped to the Spartan bench, did a stress test on the affected leg and missed a few plays before returning to the game.
"You never want to see your child get hurt. It's always terrible," Tia said after the game, after she had gone to the sideline to check on the baby of the family.
As the Bixby eighth-graders remained unbeaten with a come-from-behind victory, Braeden said he was sore but confident he hadn't sustained an actual injury. This week, knee discomfort persisted and he was examined by a doctor. During an upcoming second appointment, Tia Presley shared, it will be determined whether Braeden sustained a sprain or a torn ligament.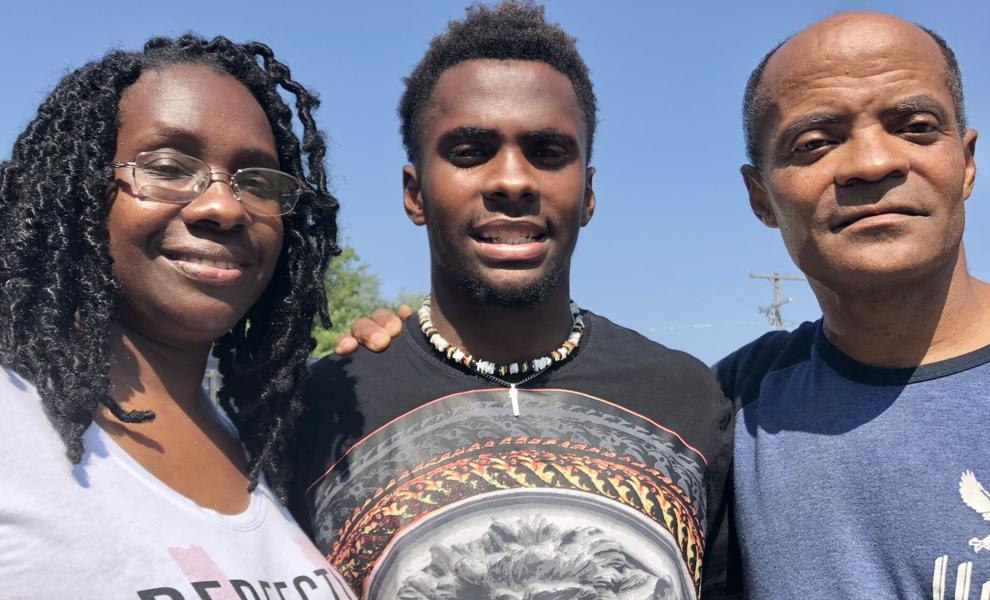 The one certainty is that Braeden won't play again this season.
"He's still able to get around, but on certain movements, it really hurts him," Tia said. "I'm just hoping and praying that it's (not serious)."
Like each of his siblings, Braeden is a track star — a 100-meter sprinter and a member of sprint relay teams. While the Presleys are universally synonymous with football, the brothers and their two sisters are just as renowned within the Oklahoma track community.
In a few months, Braeden will have gone from competing against kids who are his age and his size to competing against 17- and 18-year-olds who have cars and facial hair.
For three years, Braeden has worked as a Bixby ball boy during varsity games. When the Spartans play on the road, Braeden is a passenger on the team bus. He's already on a first-name basis with every player.
Brennan and Braylin were freshman contributors with the Spartan varsity, and Arthur Presley expects Braeden to do the same.
"Braeden really has never lifted weights before," Arthur said. "That's about to start. He'll get bigger and stronger before his ninth-grade season. He'll be ready."
Braylin's assessment of Braeden's varsity viability as a freshman: "Don't get me wrong — he's really good, but he's got a lot to learn and he's still growing. He's still finding his body. After he figures out his body, he'll be great."
While Braeden is the brother of two Bixby athletes who were the Tulsa World state Player of the Year (Brennan in 2019 and Braylin in 2020), he says he feels no pressure to be player-of-the-year great and that he's "super ready" for varsity football.
"I can't wait to get to that level and play with Luke Hasz and Dylan Hasz and those guys," Braeden said.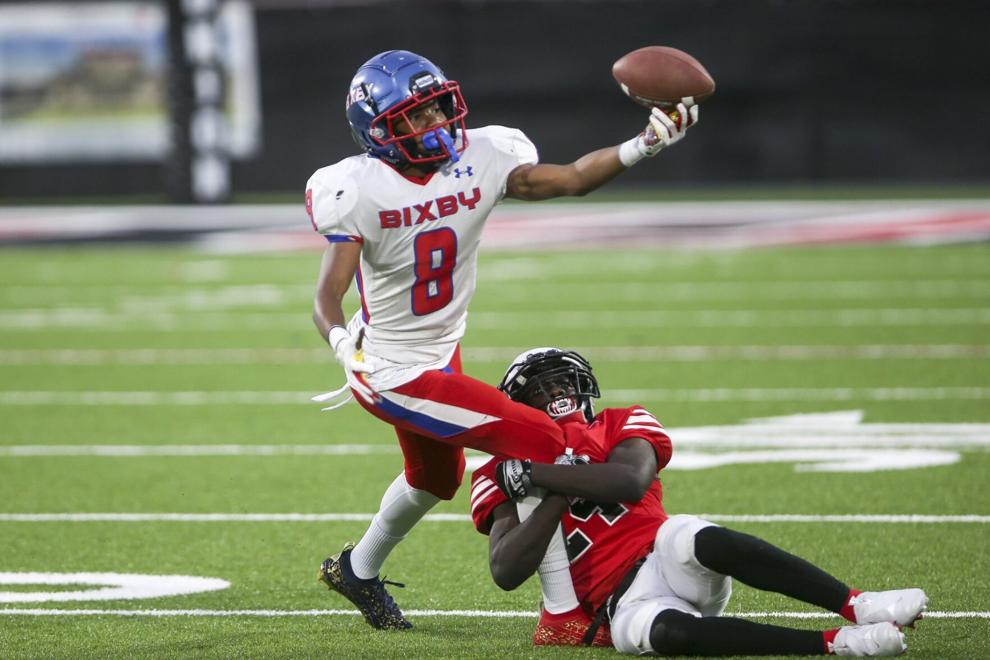 663 touches and no injuries
When Braylin Presley first touches the football on Friday night — be it on a carry or on a catch — it will be the 664th offensive touch of his varsity career. Considering that 511 of those touches were on run plays, and that he is used fairly regularly on physical runs into the middle of the defense, it's amazing that he never has missed a snap because of an injury.
Presley always has bumps and bruises, but there hasn't been an actual injury since 2017. On a kickoff return during an eighth-grade game against Owasso, he sustained a sprained ankle. It was sore for weeks, but Presley fought through it.
In that Owasso game, he was sidelined only long enough to have the ankle taped. He played the rest of that game and that season.
On Oct. 8, a healthy Presley made quite the impression on several Oklahoma City media members who traveled to Choctaw. They wanted to see Presley and Bixby tight end Luke Hasz (an OU commit), and everyone wanted to see a clash of the No. 1-ranked Spartans and No. 2-ranked Choctaw Yellowjackets.
On the first offensive play of the game, Presley ran 77 yards for a touchdown that didn't count; Bixby was penalized for holding. On the next snap, as Presley was targeted on a quick slant route, Christian Burke delivered a perfect strike. Presley made the catch in stride and finished a 70-yard touchdown.
"After the first play that went 77 yards, I thought (coach Loren Montgomery) would put another back in the game," Presley recalls. "I hit the water bottle and went back out there.
"The defense looked unsure about what they wanted to do. When I saw the match-up, I knew what would happen. I knew it would be a touchdown."
As Tia, Arthur and hundreds of Bixby fans watched from the nearly filled visitors' bleachers at Choctaw, there was a rematch of the 2020 6AII title game (a three-point Bixby victory). From the championship rematch, there was a stunning final score: Spartans 70, Choctaw 7.
For the Presley parents, the two-hour drive back to Bixby was easy and fun. So was the Spartans' bus ride back to their campus.
"We were definitely happier than usual," Presley remembers. "We knew Choctaw would be a hostile environment. We did against them what we should have done against them last year.
"We enjoyed the ride home, but as soon as we got home, we were (totally focused) on Sand Springs. Everything was Sand Springs."
A week later, Bixby defeated Sand Springs 58-14.
Because so many of the Bixby scores are in the 58-14 and 70-7 realm, Presley rarely plays after halftime. Through the first seven games of the season, he has only 63 rushing attempts. He averages 10.6 yards per carry while having a team-high 41 receptions.
While Braeden Presley is at the starting line of his healing process, Braylin Presley is strong and ready for the final several chapters of his Bixby story.
"My body is 80% more fresh than I've ever been at this point in a season," Braylin said. "It's almost a little shocking. I feel great."
Photos: Bixby vs. Sand Springs
Bixby vs Sand Springs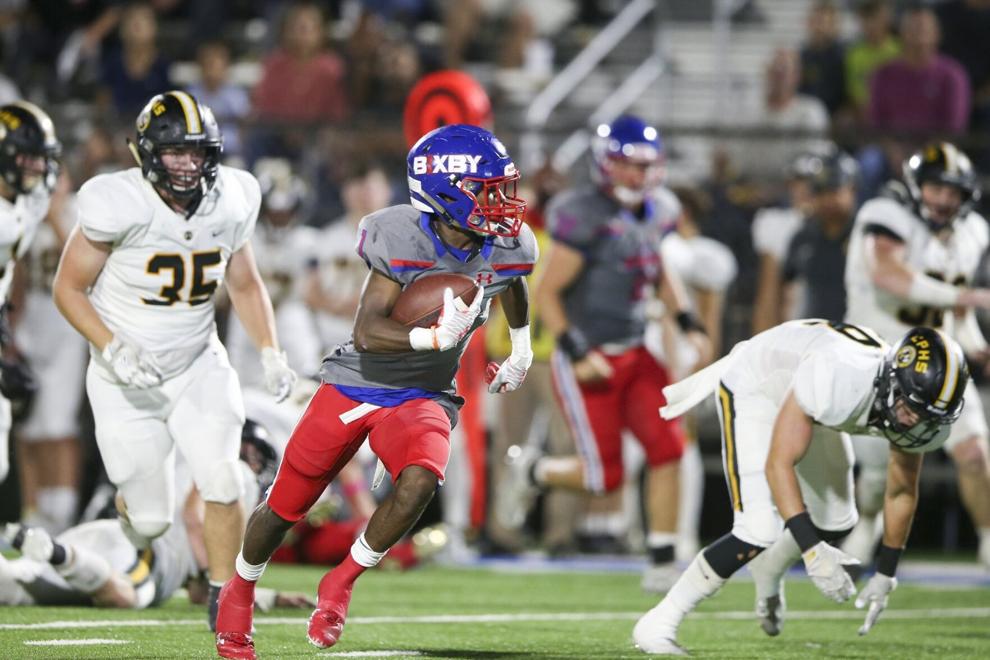 Bixby vs Sand Springs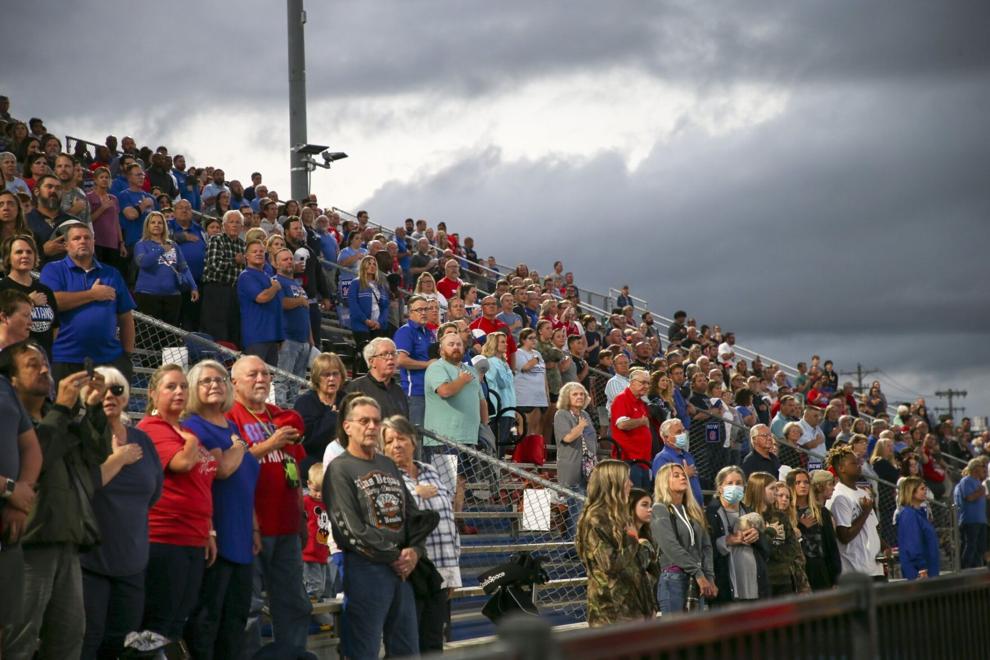 Bixby vs Sand Springs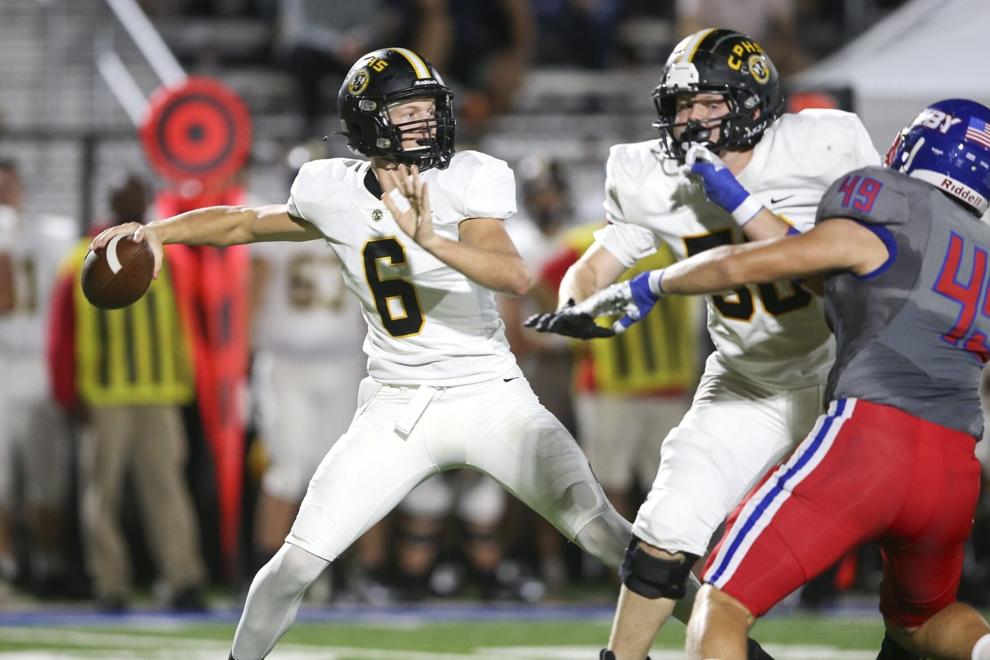 Bixby vs Sand Springs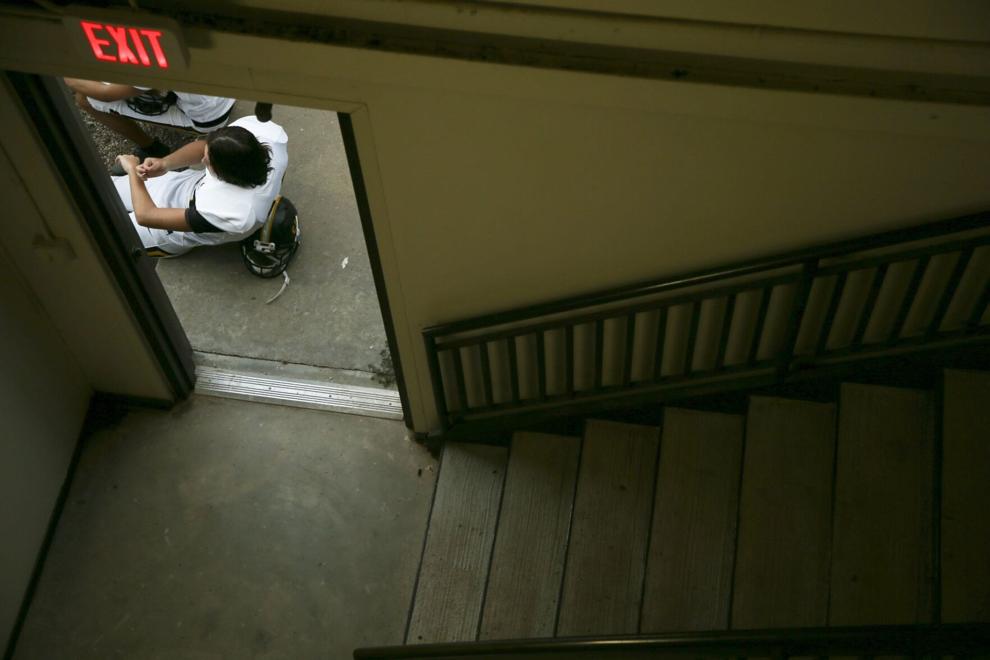 Bixby vs Sand Springs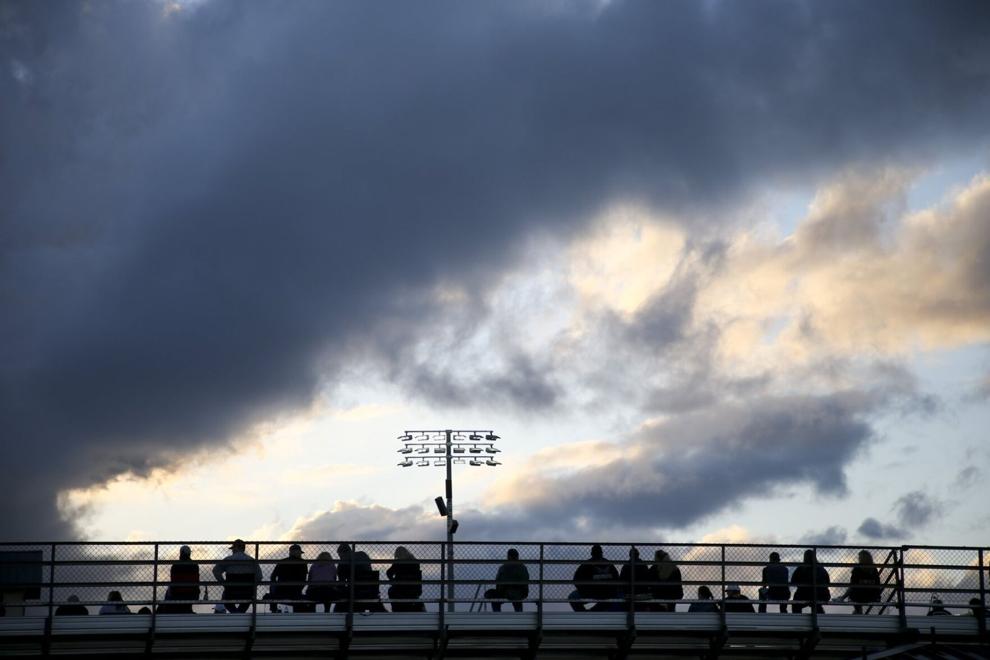 Bixby vs Sand Springs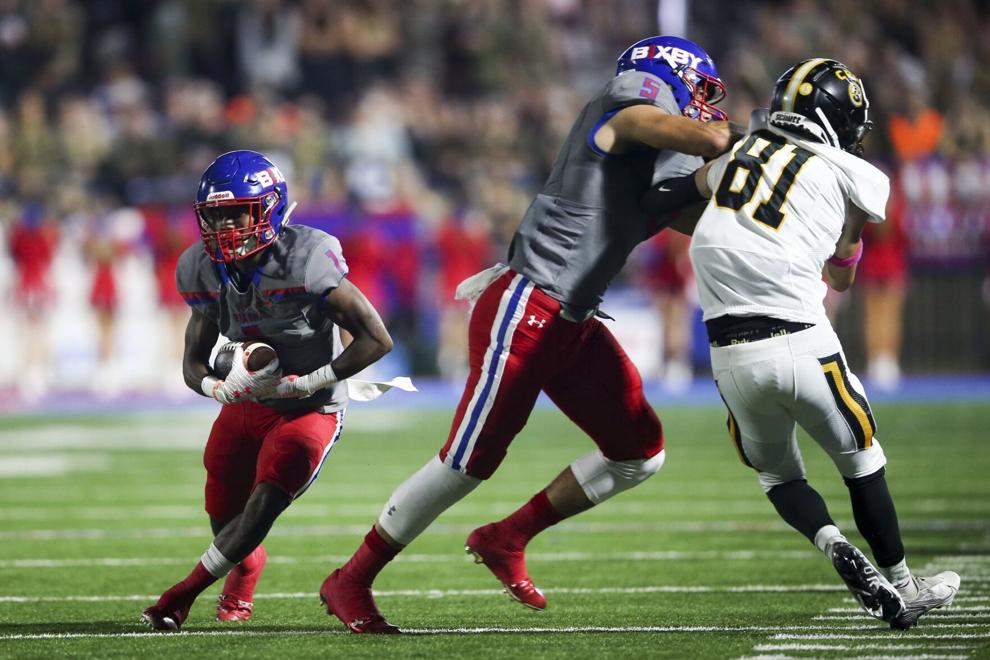 Bixby vs Sand Springs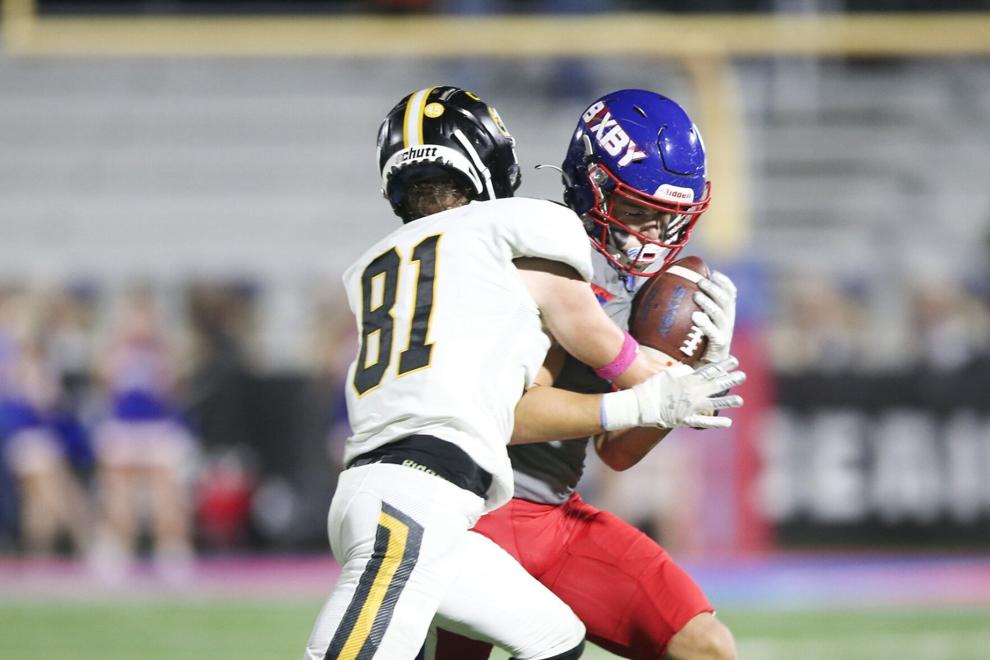 Bixby vs Sand Springs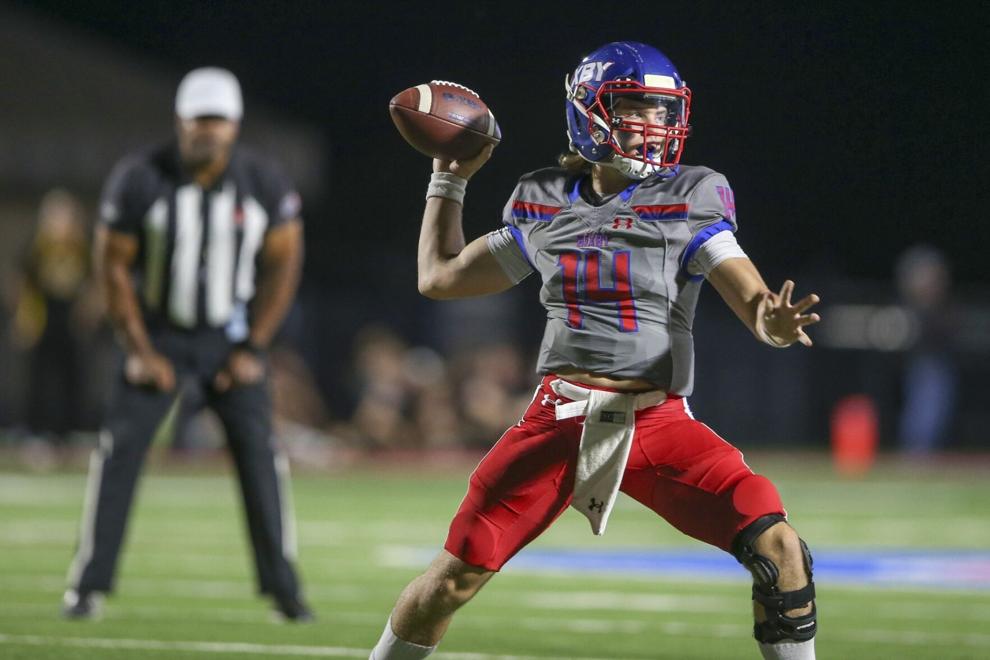 PRESLEY FAMILY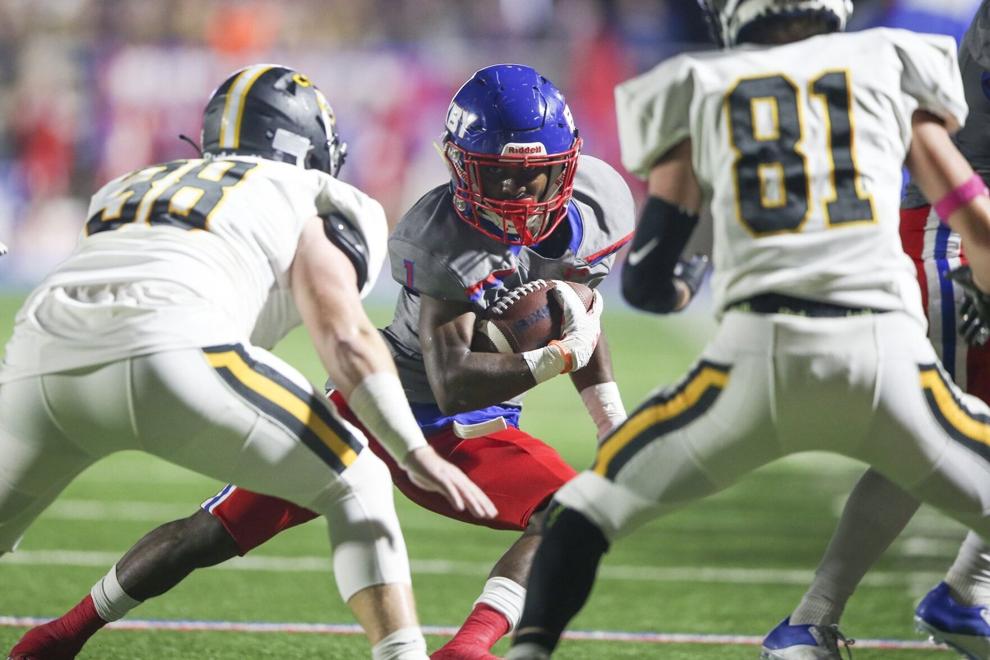 Bixby vs Sand Springs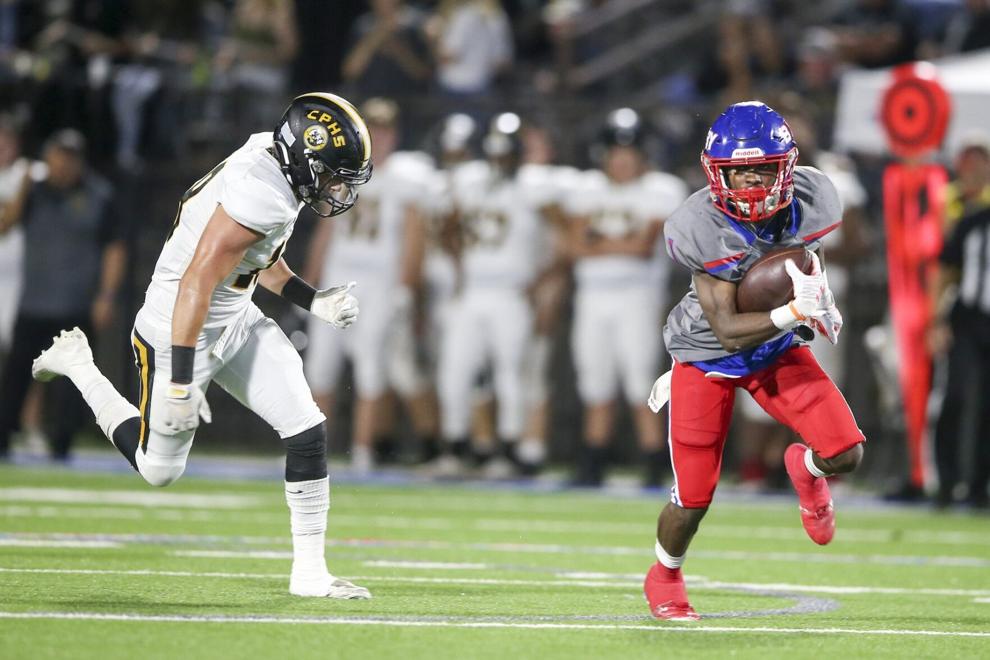 Bixby vs Sand Springs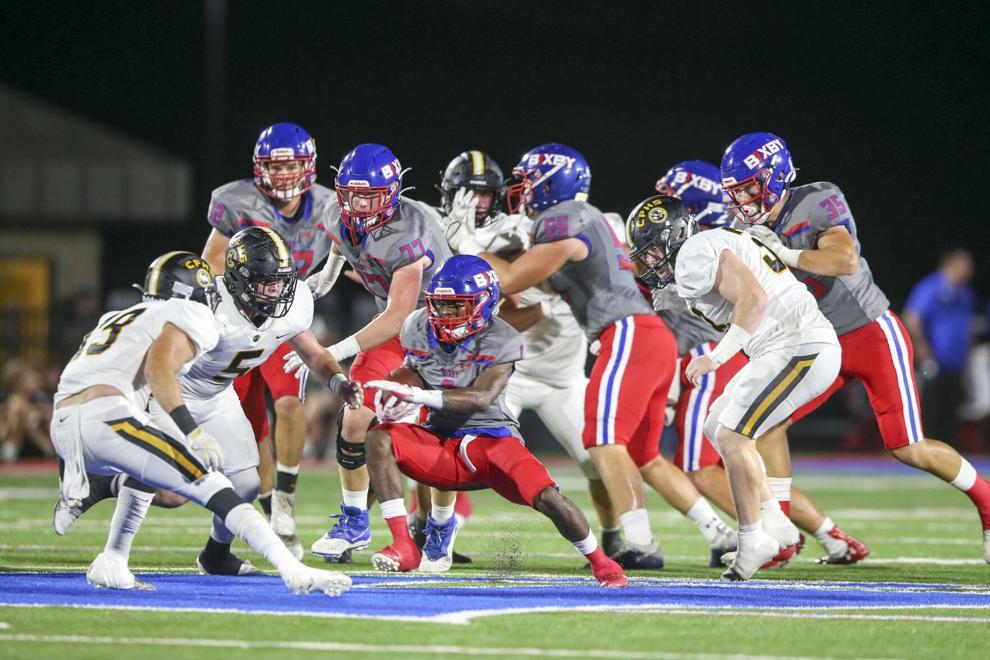 Bixby vs Sand Springs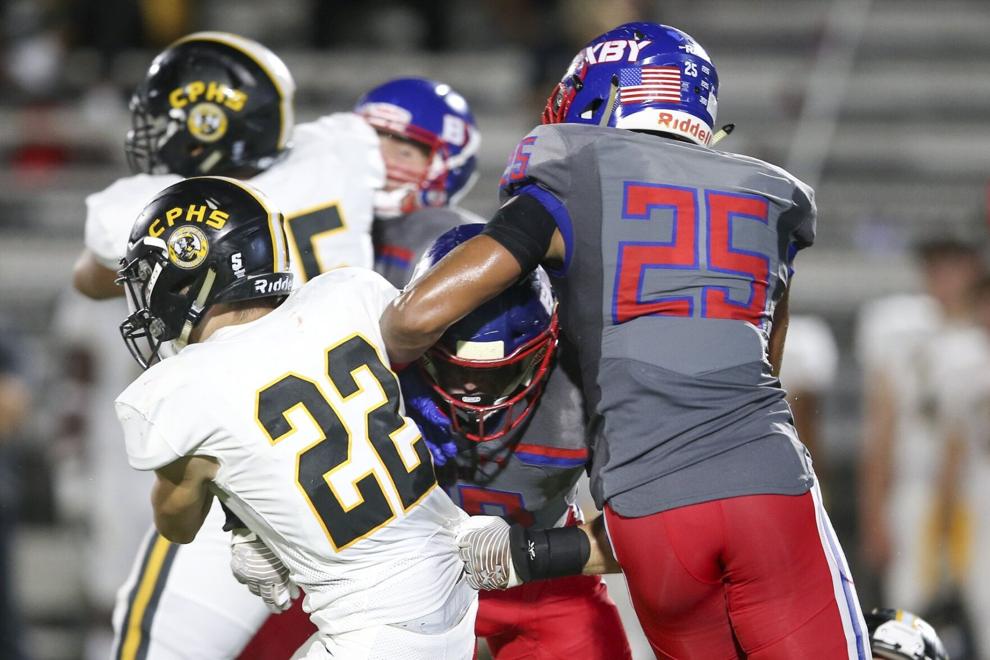 Bixby vs Sand Springs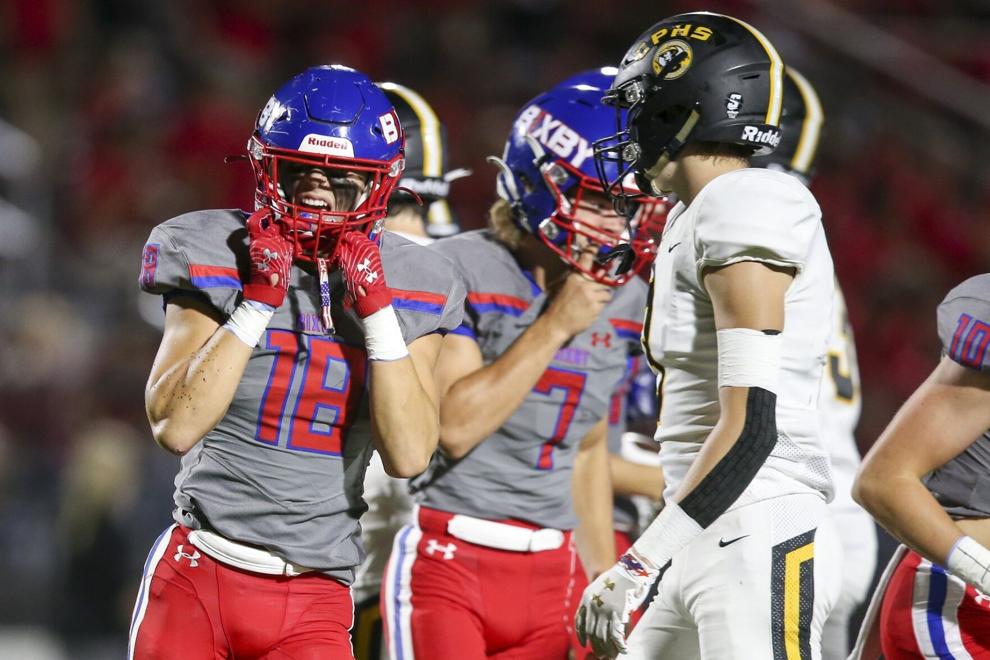 Bixby vs Sand Springs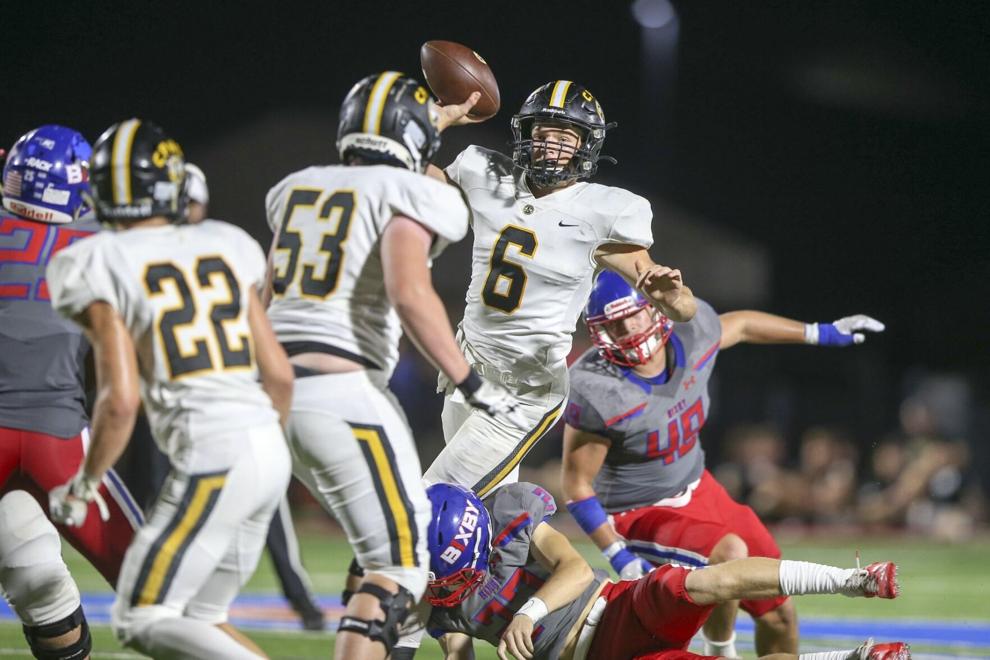 Bixby vs Sand Springs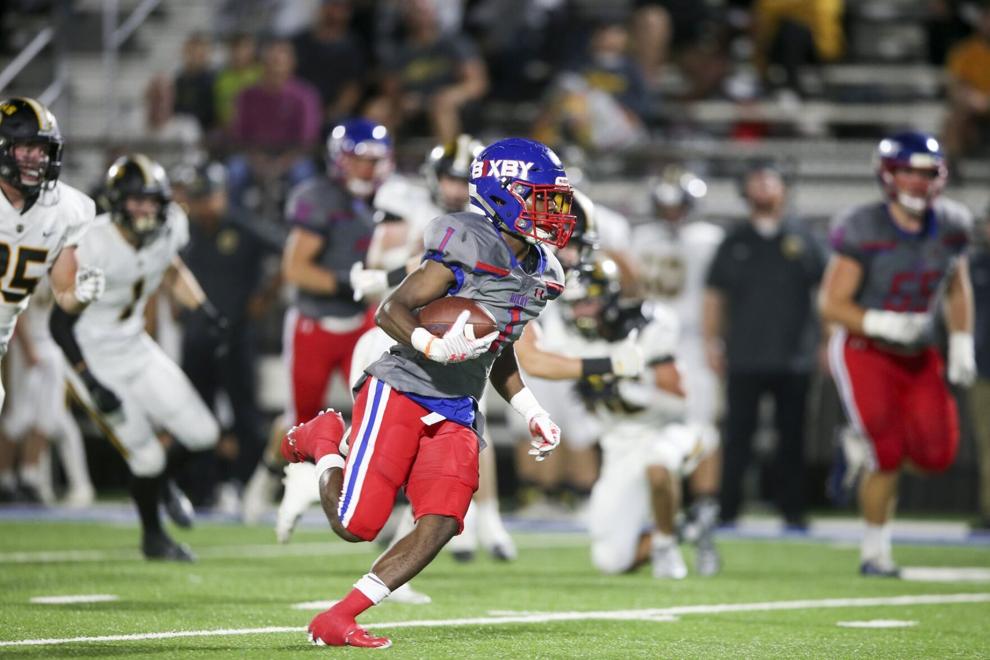 Bixby vs Sand Springs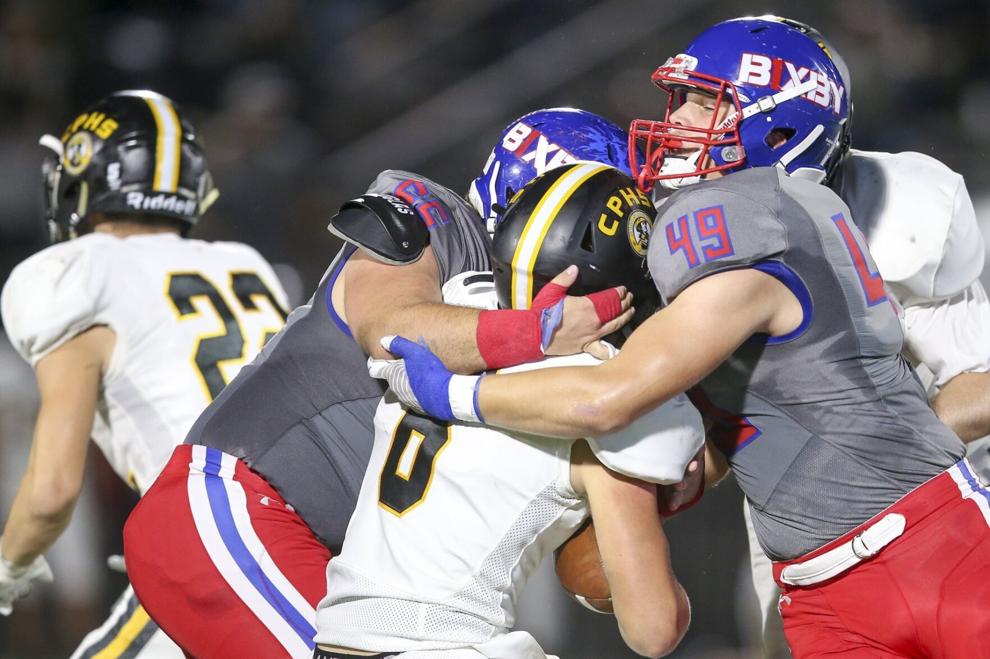 Bixby vs Sand Springs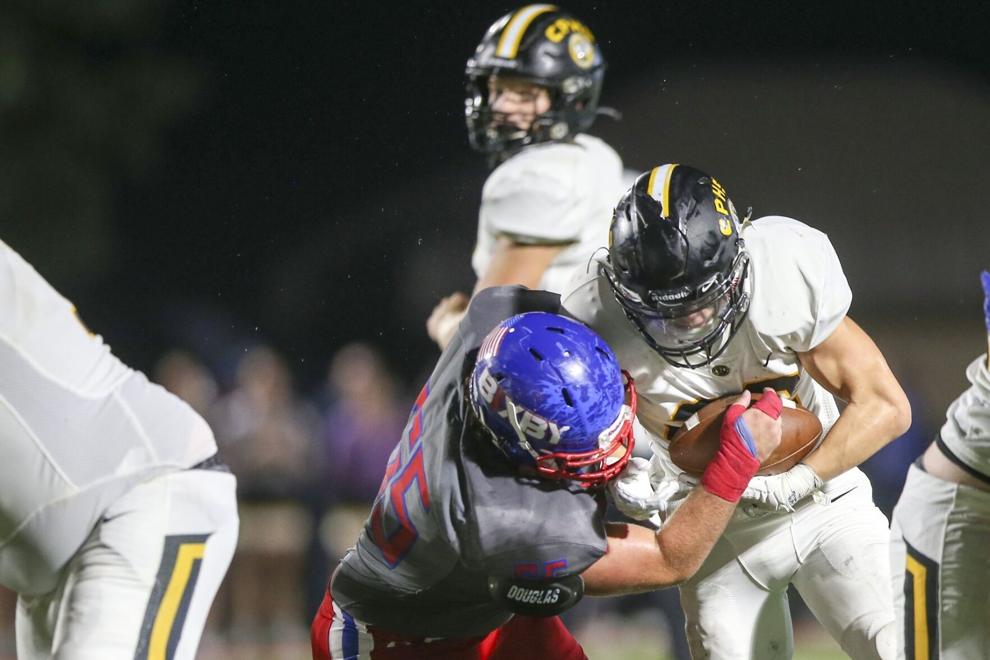 Bixby vs Sand Springs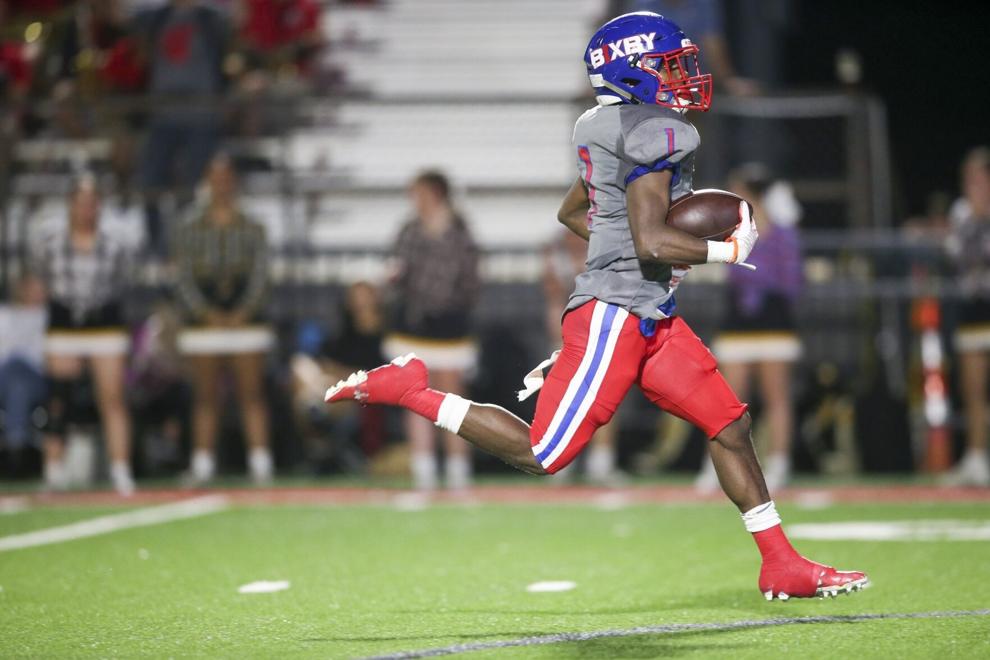 Bixby vs Sand Springs
Bixby vs Sand Springs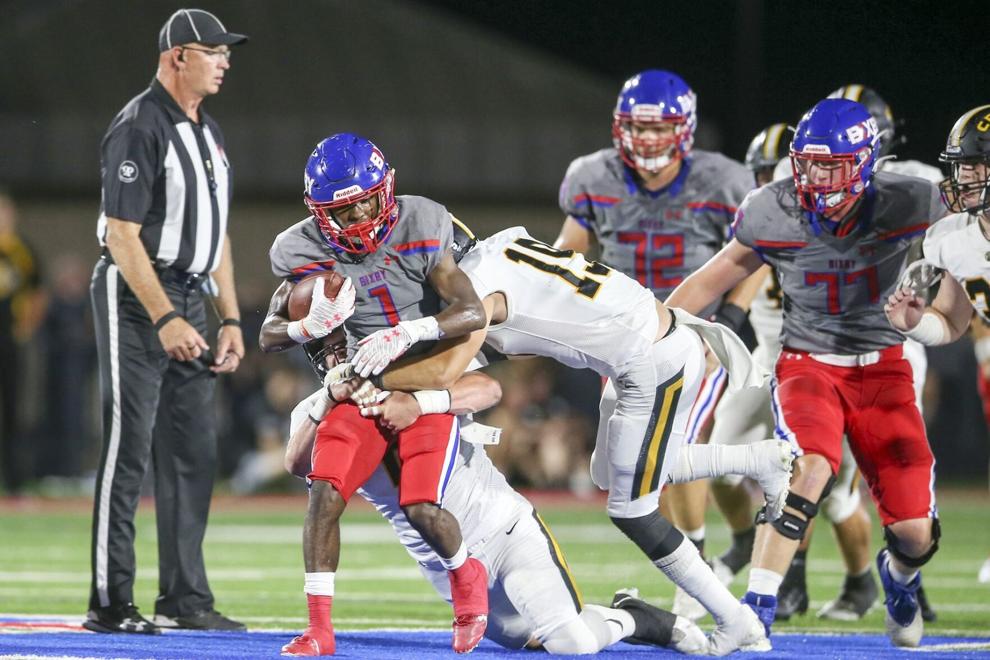 Bixby vs Sand Springs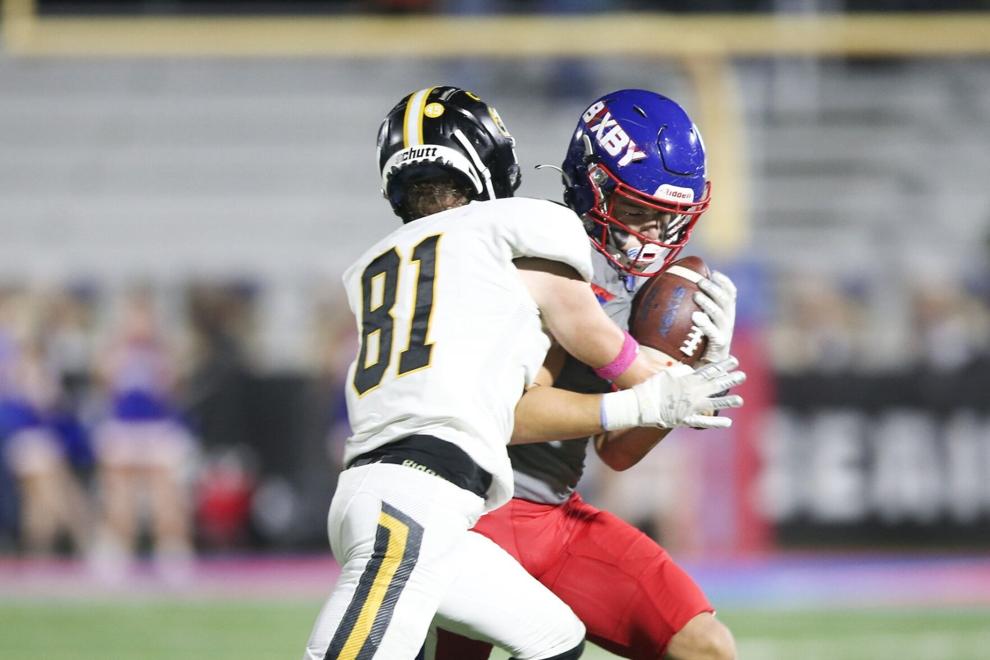 Bixby vs Sand Springs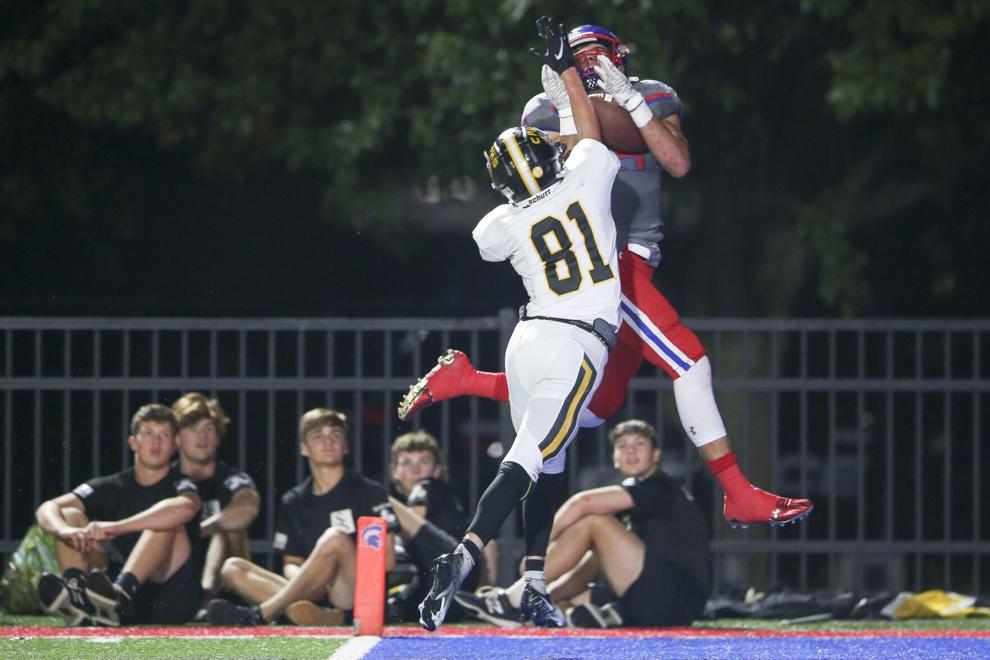 Last chance offer: $1 for six months