---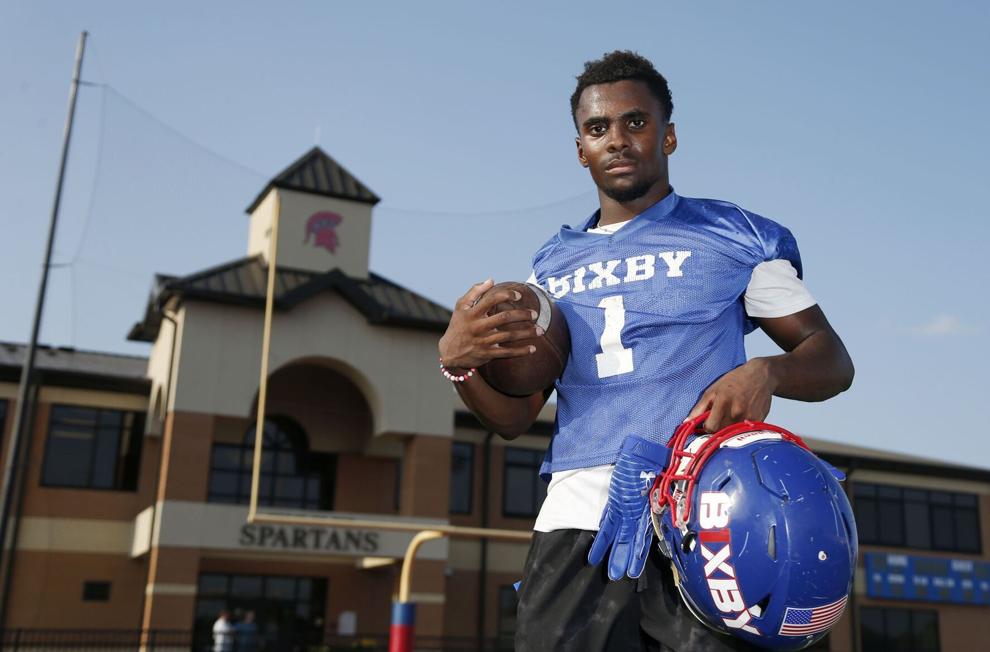 BIXBY — Two days before the start of his final preseason camp as a Bixby Spartan, Braylin Presley sat at the kitchen table with his mom Tia and his dad Arthur.
As they reflected on their family's five remarkable years as Bixby residents, Braylin snacked on the breakfast of a champion — Daylight Donuts and orange juice — and shared in detail his aspirations for the 2021 season.
Now a senior running back and on course to become Bixby's career leader in rushing yards, the state's best player has three Class 6AII title rings. He is determined to get a fourth.
Presley and the Spartans enter the 2021 season with a 36-game win streak. If Bixby gets a full, 13-game season that would include another championship-game appearance — and another championship-game victory — the Spartans would have a 49-game streak and the state record for any 11-man football program. The current record of 48 was set by Wagoner in 2014-17.
---
---
"During a game, you don't really ever think about the streak," Presley said between bites of a glazed donut. "Maybe after a game, you think about it a little. Coach (Loren) Montgomery mentions it. Oh, yeah. Not every day, but there are (occasional) reminders like, 'Don't have a bad day today. Someone will take that win streak away from you.' "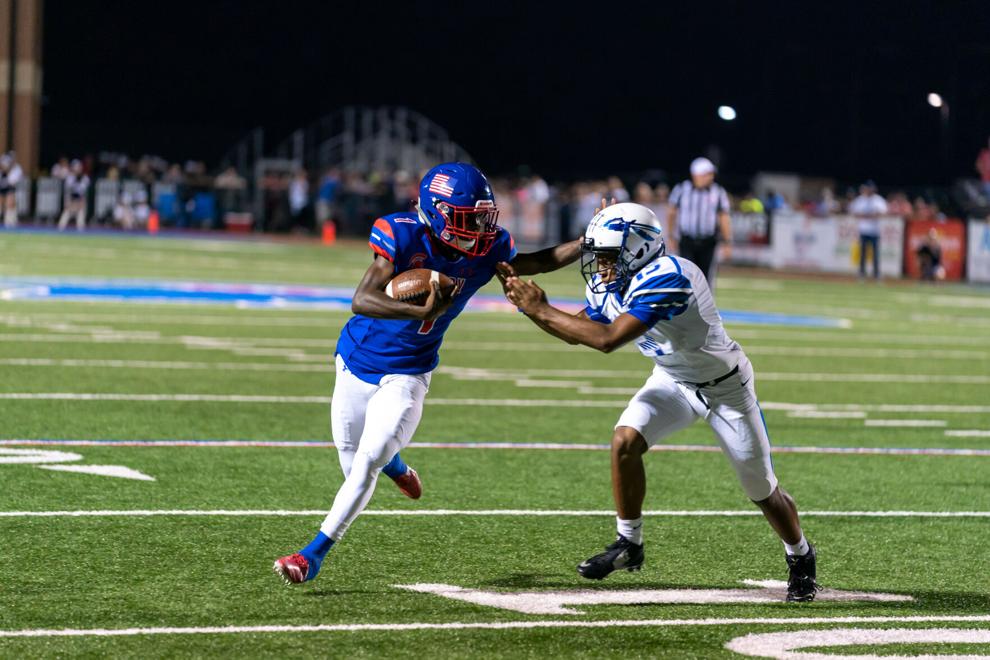 As the Tulsa World's 2020 All-State Player of the Year, Presley's junior-season numbers were off the charts: 37 touchdowns, 1,744 rushing yards and 7.9 per attempt, and 57 receptions for 727 yards.
Braylin's older brother Brennan was the 2019 Tulsa World Player of the Year. The only other brothers to have won the award: Midwest City's Mike Gundy (1985) and Cale Gundy (1989).
The Presley-Gundy link extends beyond Player of the Year trophies. Brennan now is a sophomore wide receiver for the Mike Gundy-coached Oklahoma State program, while Braylin is expected to sign with the Cowboys in December.
Braylin Presley's 2021 statistical goals: "To do at least what I did last year. Hopefully, better. Like 2,000 rushing yards and 1,000 or even 1,500 receiving yards. Maybe even 2,000 rushing and 2,000 receiving.
"I know a lot of people think that's impossible, but you never know until you try. I still feel like there are people who have doubts about me. I have more to prove to myself, too."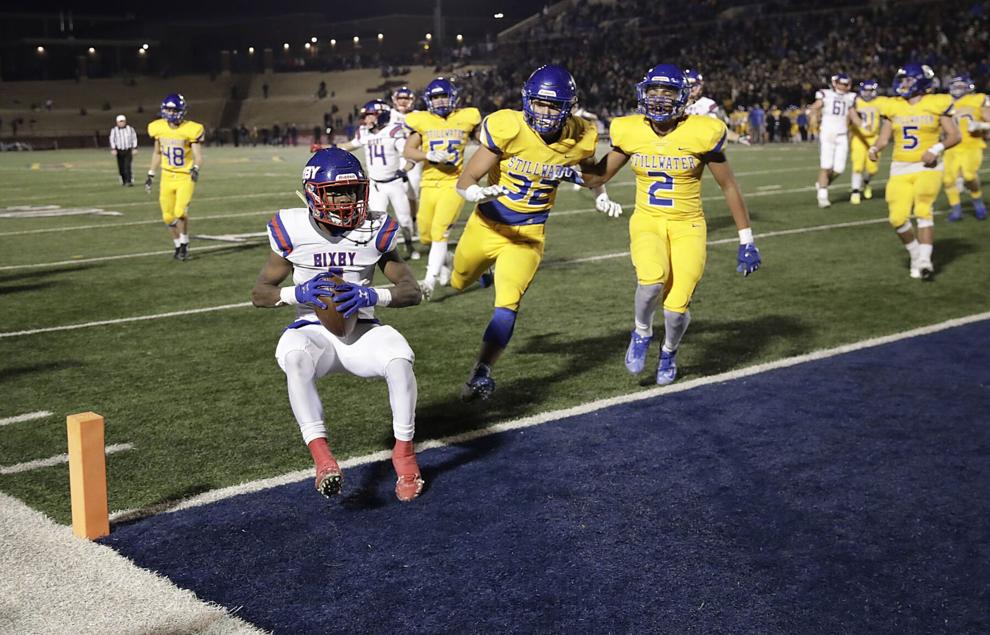 I used to say this about Brennan Presley and now I say it about Braylin: Disregard the height-weight numbers. No one who has actually seen these guys play had or has any doubts about their playmaking ability and their impact on winning.
During the 36-game Bixby streak, the Presleys scored 130 touchdowns (22 points per game).
They stacked TDs not only against 6AII competition, but against the big dogs of 6AI. Last season, Braylin scored four TDs against Union and three against the Jenks Trojans (who went on to capture the 6AI state championship).
When the Spartans recorded a shocking, 57-7 victory at Jenks in 2019, the Presleys combined for six touchdowns and Brennan had three interceptions.
Even as the usually potent Bixby offense struggled to get points and scores against an outstanding Choctaw defense in the most recent 6AII championship game, Braylin rushed for 218 yards.
Because neither brother is taller than 5-foot-9 or heavier than 175 pounds, there were some who questioned whether Brennan and Braylin could flourish in college football. However, if you've been their teammate or an opponent or a witness to their explosive, unbelievable athleticism and speed, then you wonder why Brennan received only six major-college scholarship offers.
Braylin committed to the Cowboys in April – one day, he says, after being contacted for the first time by OU.
There wasn't a call from a Sooner assistant coach, but from the face of the place. From Lincoln Riley.
"There was a call, yes, but not an offer," Braylin recalls. "It shocked me. It felt a little weird – to get the call the day before I committed."
The Presley family resides only two blocks from Bixby's Spartan Stadium. Their previous home was positioned a comparable distance from Booker T. Washington's S.E. Williams Stadium, and for years it was expected that Brennan, Braylin and younger brother Braeden (now an eighth-grader and also a football star) would play for the Booker T. Washington Hornets.
Only a few days before the start of the 2016 season (and before the start of Brennan's freshman year), Arthur and Tia decided to move their kids to the Bixby Public Schools district. At that time, Braylin was a 5-foot-2, 130-pound seventh-grader.
The Presleys elevated an already outstanding Bixby program to superpower status. Before they transferred, the Spartans were 6AII champions in 2014 and 2015. In five seasons since the Presleys arrived, the Spartans are 54-9 with four state titles.
There is a lot of buzz regarding Braeden, also a running back, and the potential that he might be as impactful at the varsity level as Brennan and Braylin have been. When Braeden concludes his Spartan varsity run during the 2025 season, the Bixby roster will have included at least one Presley brother for 10 years.
"Our time in Bixby hasn't been boring, for sure," Arthur Presley said. "I really hope you can put this in the paper: coach Montgomery is the one who makes all of this work. Bixby was really good before we ever got here."
Arthur was a Hale High School running back. Tia was a basketball and track athlete at Booker T. Washington. Older daughters Britney and Brandee specialized in track. Britney was a Booker T. Washington and Oklahoma sprinter, while Brandee recently transferred from Ole Miss to the Georgia track program.
Tia Presley says she watches Bixby games both as a parent and as a former athlete:
"I'll tell my sons, 'OK, you did well, but now it's time to step it up a notch. What else do you have?' "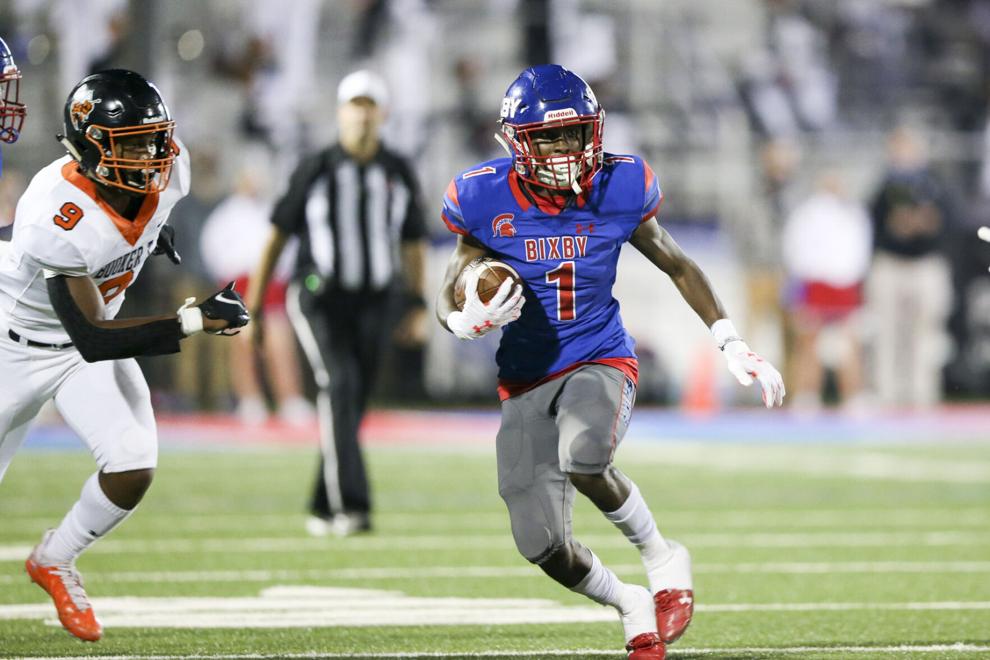 Brennan Presley had an Indian Nations Football Conference youth-league season of more than 40 touchdowns. So did Braylin and so did Braeden. Brennan and Braylin have been prolific touchdown producers for the Bixby varsity.
Among all football parents whose children have scored touchdowns, Arthur and Tia may be the current world leaders.
"We don't take it for granted," Arthur said, "but we've watched our kids get a lot of touchdowns."
However, even the Presley parents were stunned by what they saw on Nov. 5, 2020: as Bixby trucked Booker T. Washington 70-21 in an ESPN-televised district showdown, everyone at Spartan Stadium knew that Braylin would possess the football on most meaningful offensive plays.
Hornet coaches and defenders certainly knew to expect it, and Braylin still wound up with 413 all-purpose yards and five TDs.
"We were all like, 'This was on ESPN!' " Tia remembers. "We did not expect that type of game. We knew that Booker T. (was determined) to stop Braylin. That one was fun."
Bixby hasn't lost since falling to Jenks in the 2018 opener, when Presley was a freshman who primarily played on special teams. When Jenks muffed a punt, Braylin was there for the recovery.
From that modest start of his varsity career, Braylin Presley has become the premier playmaker in Oklahoma high school football and now stands at the brink of his senior season.
He bears a great deal of the responsibility for sustaining Bixby's win streak and closing this chapter of his football life in the best way possible – with a fourth championship in four years.
Photos: Braylin Presley's career so far
Braylin Presley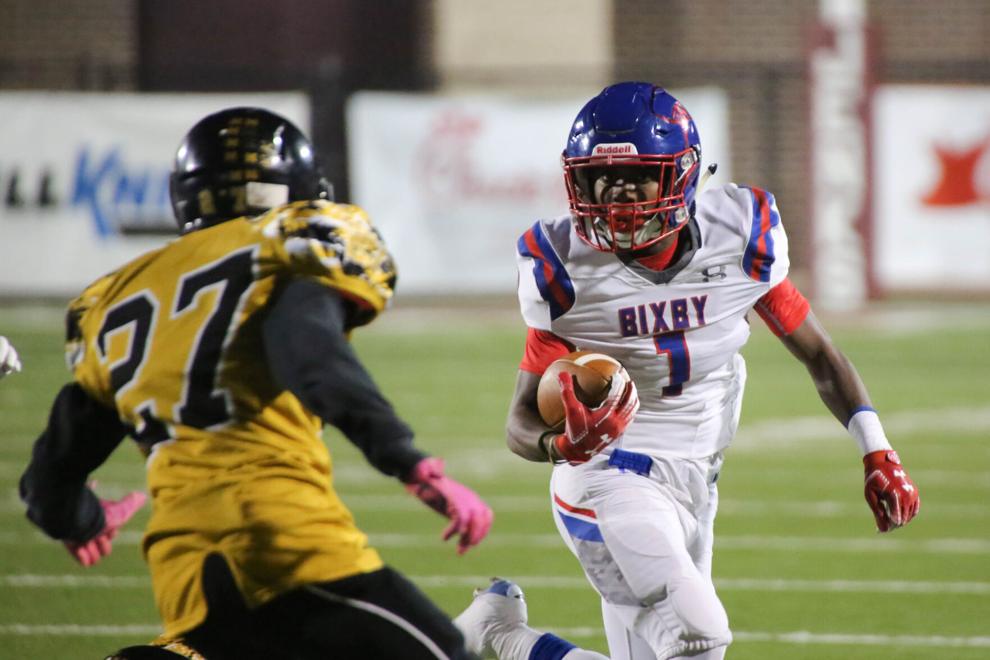 Braylin Presley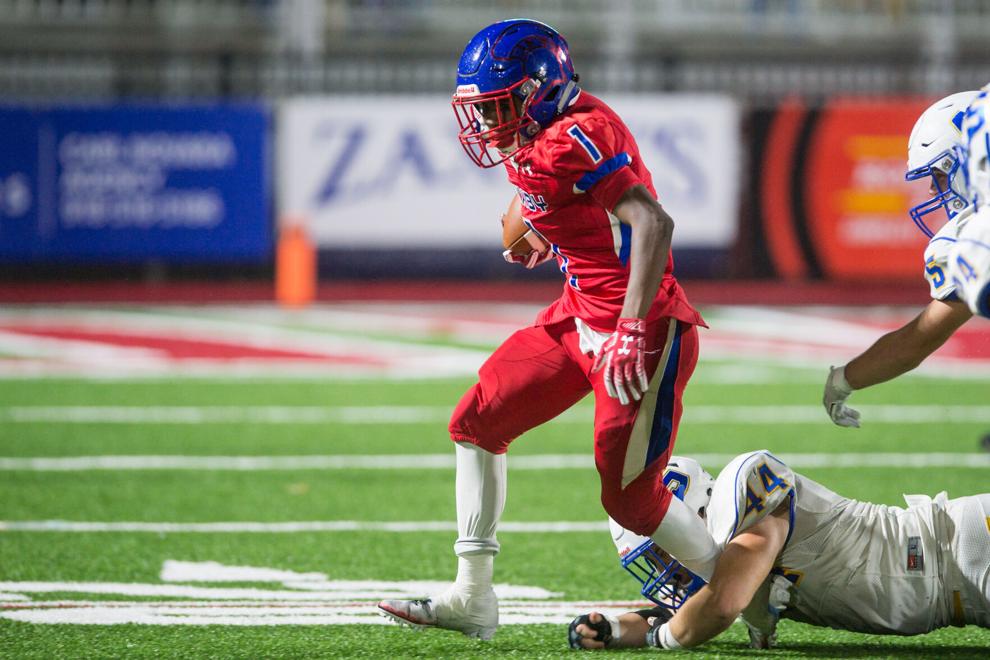 Braylin Presley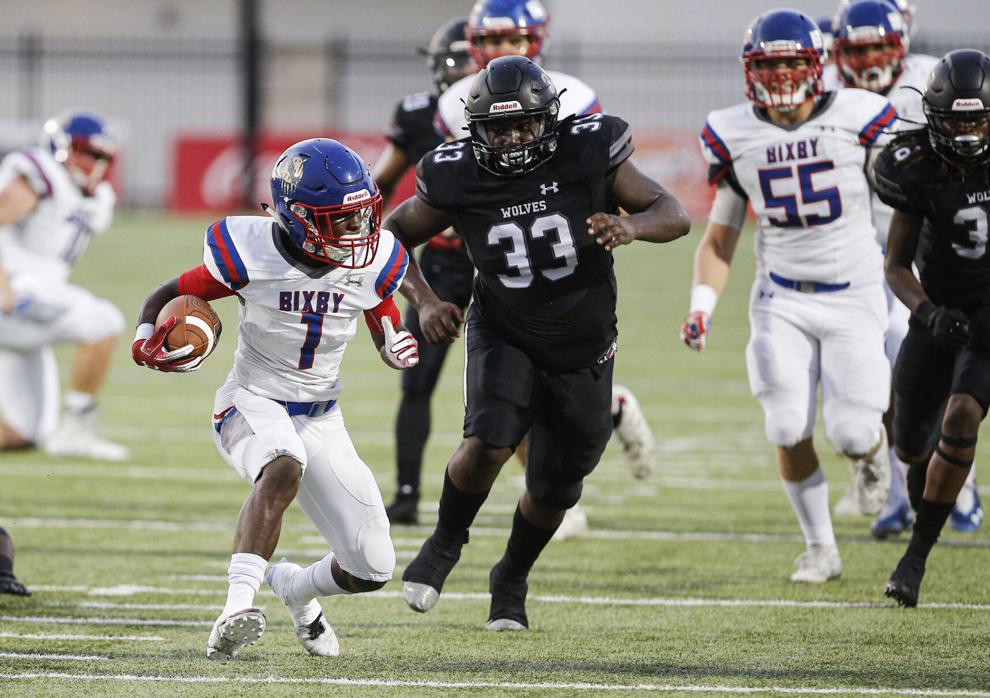 Braylin Presley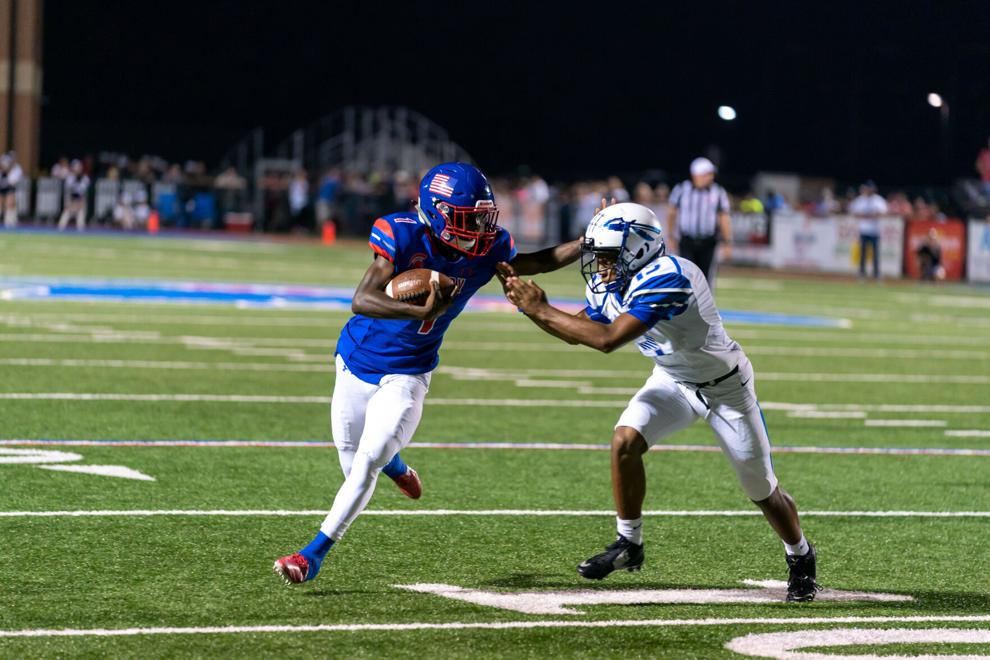 Braylin Presley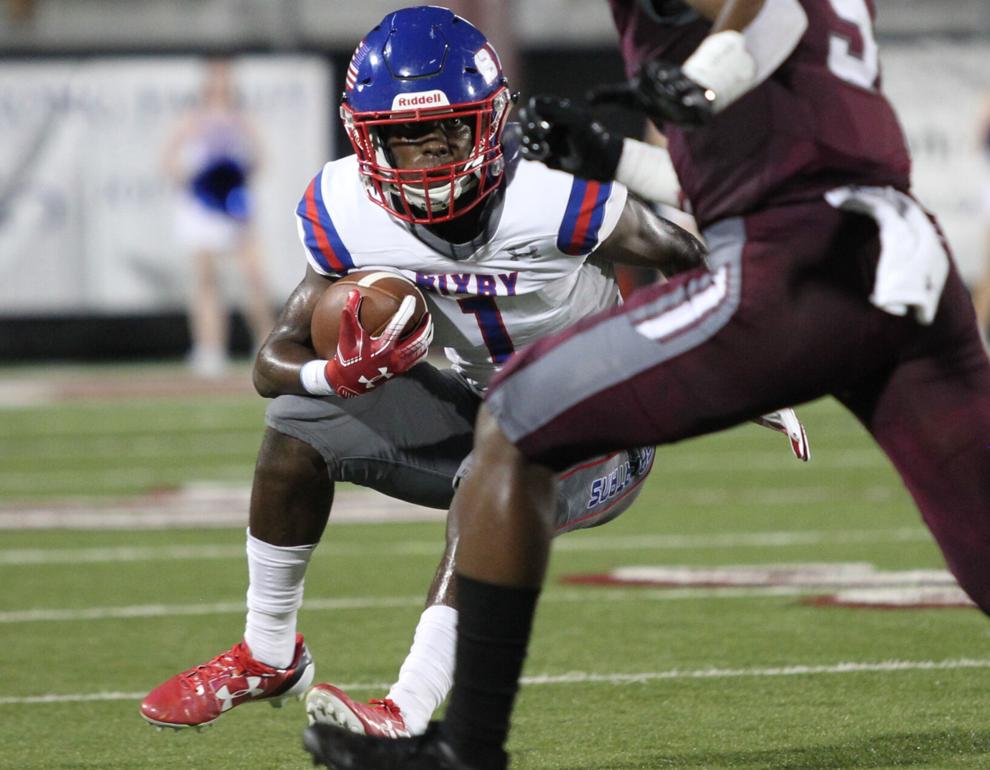 BRAYLIN PRESLEY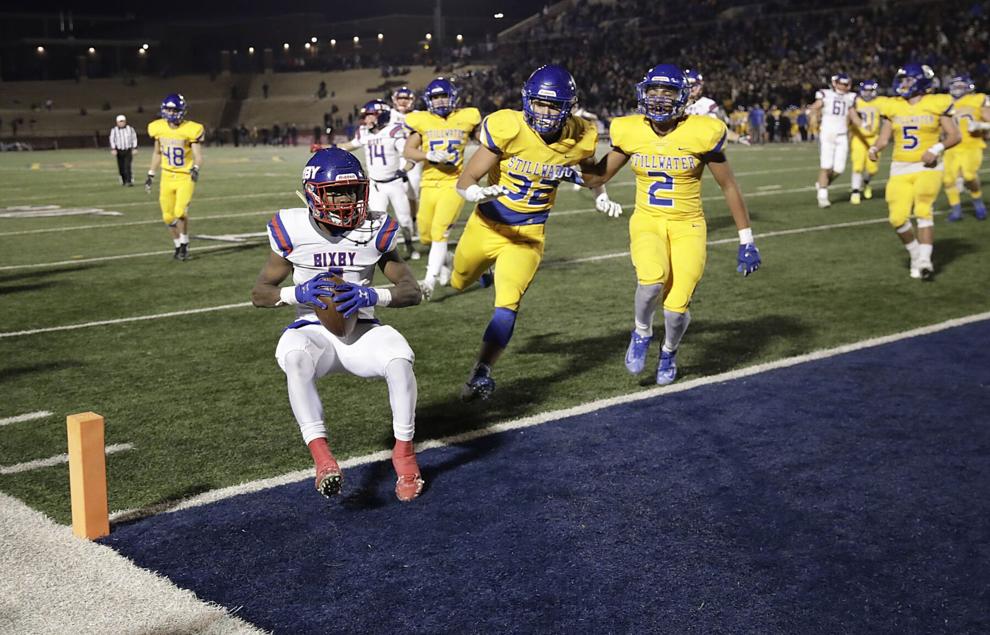 BRAYLIN PRESLEY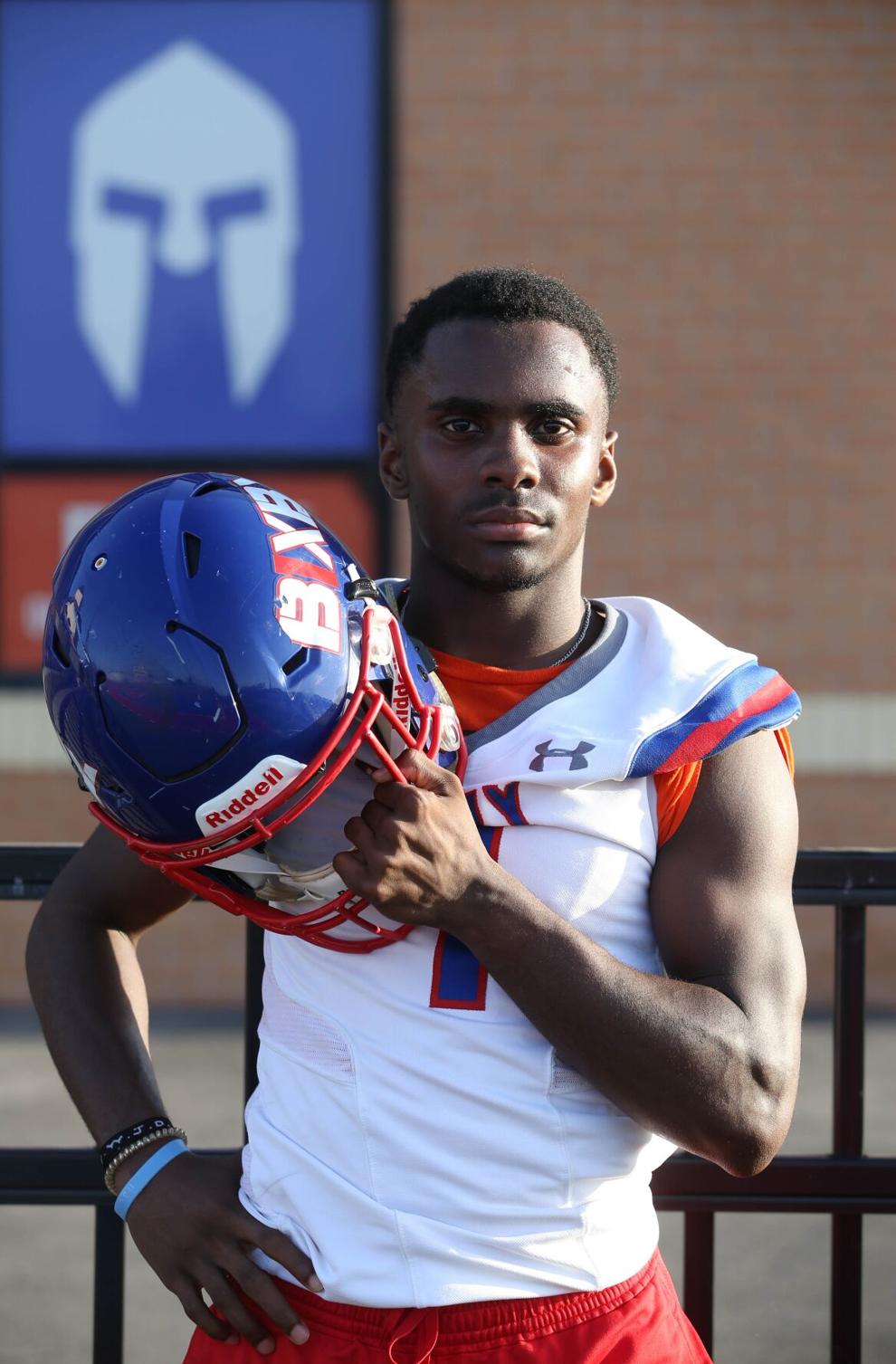 Braylin Presley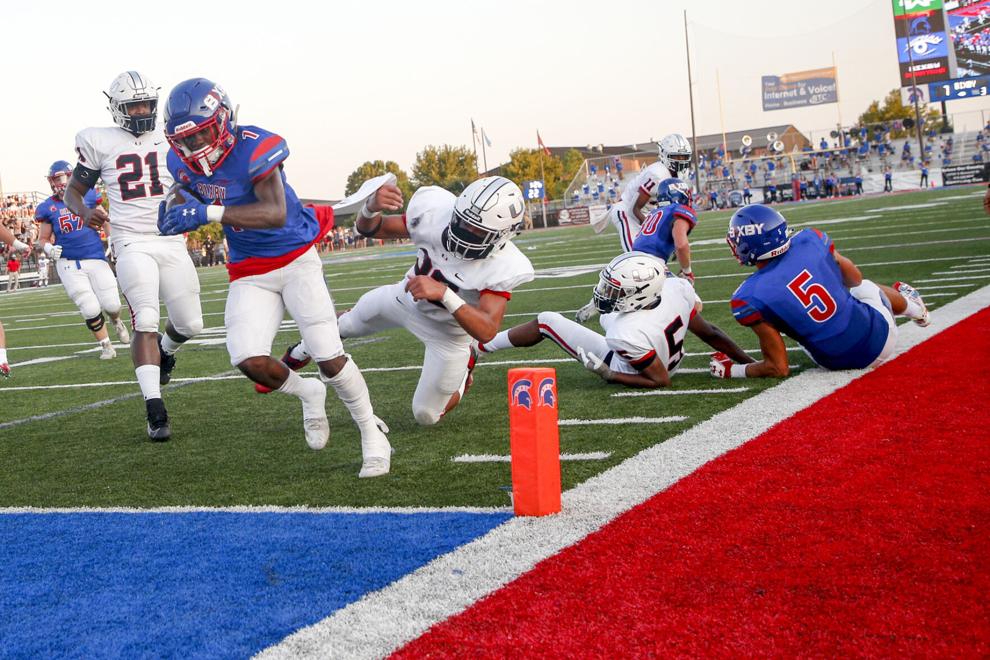 Braylin Presley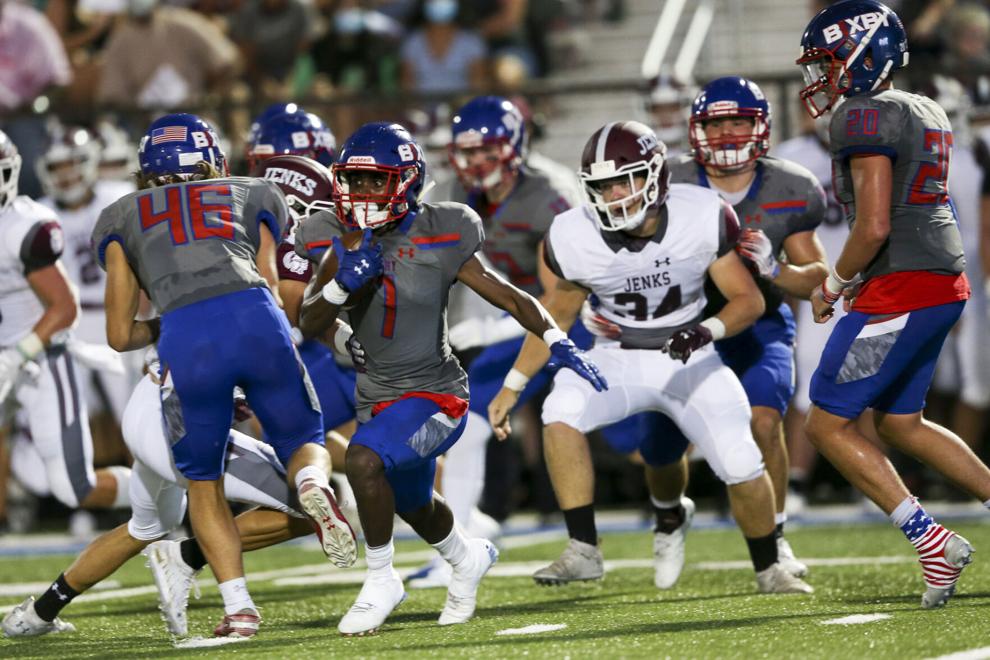 Braylin Presley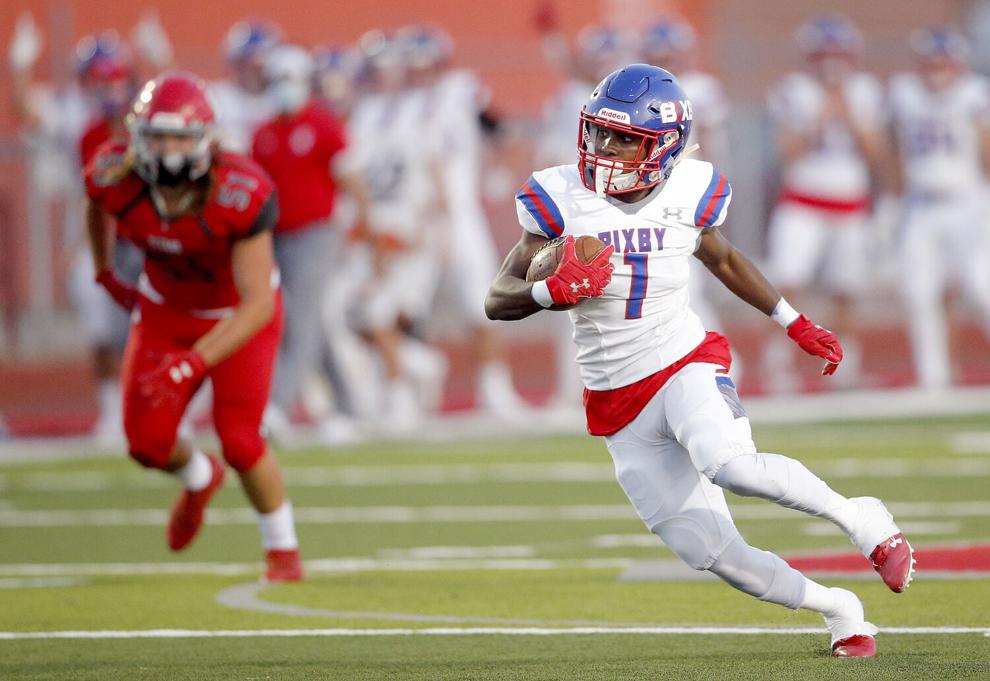 Braylin Presley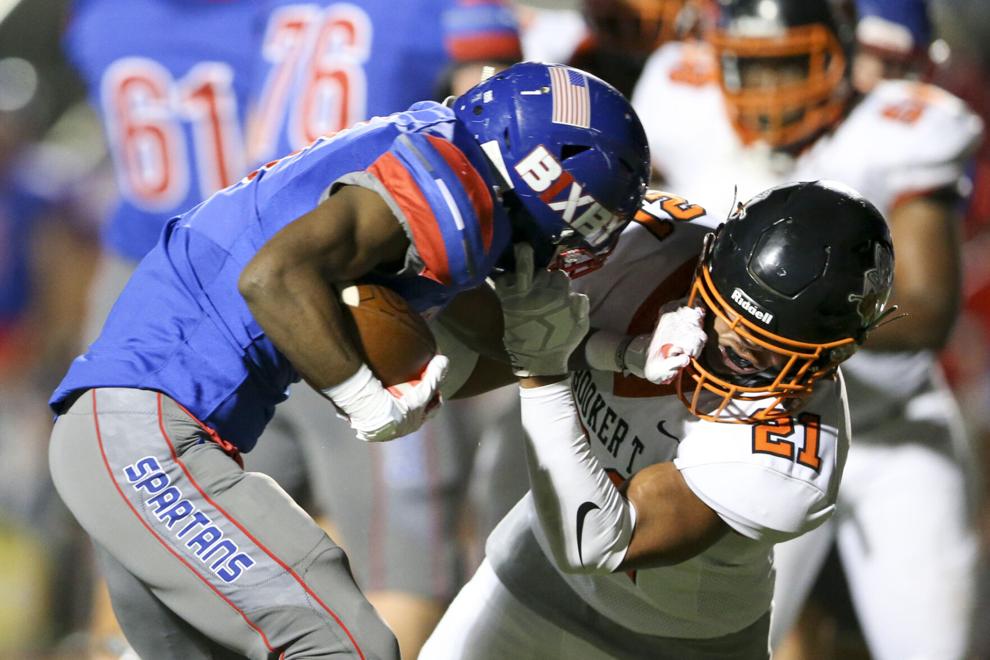 Braylin Presley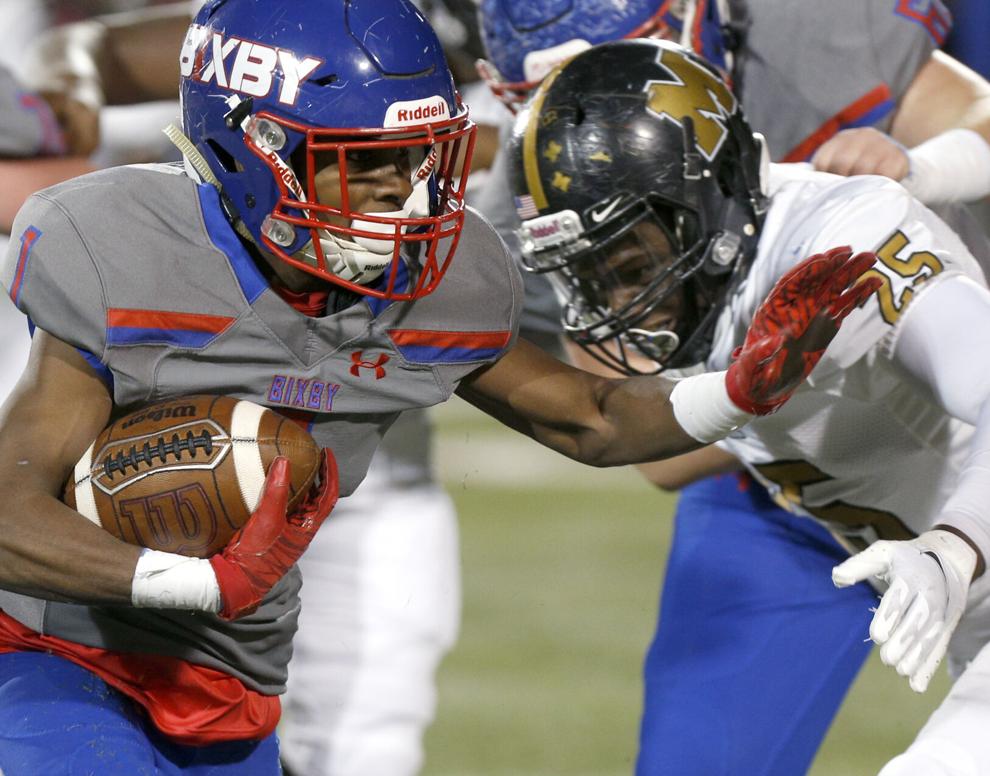 Braylin Presley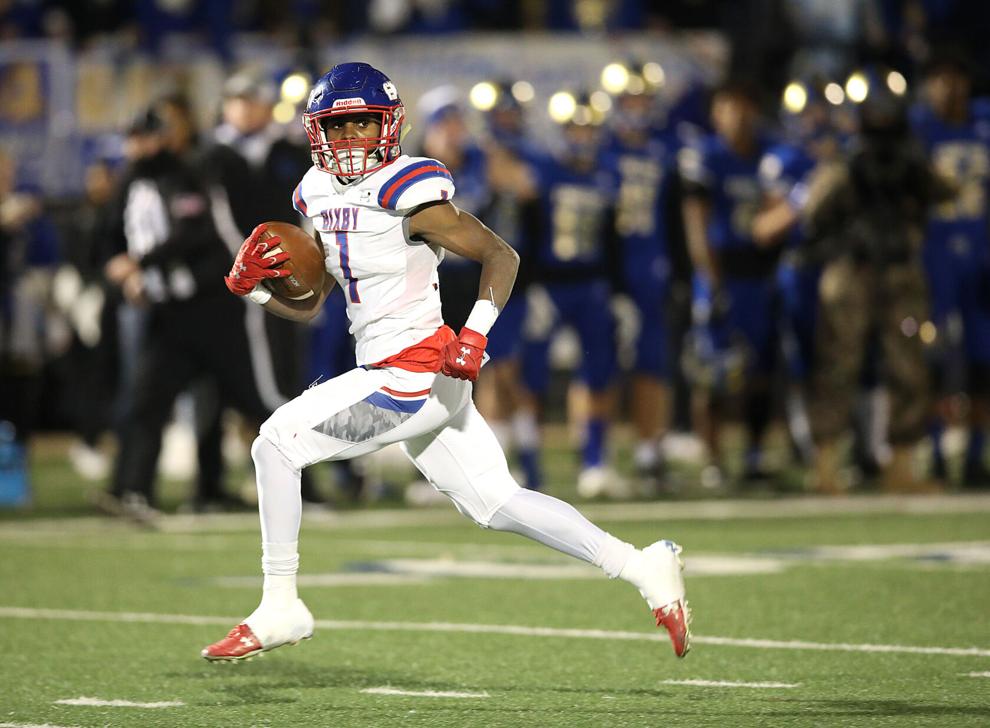 BRAYLIN PRESLEY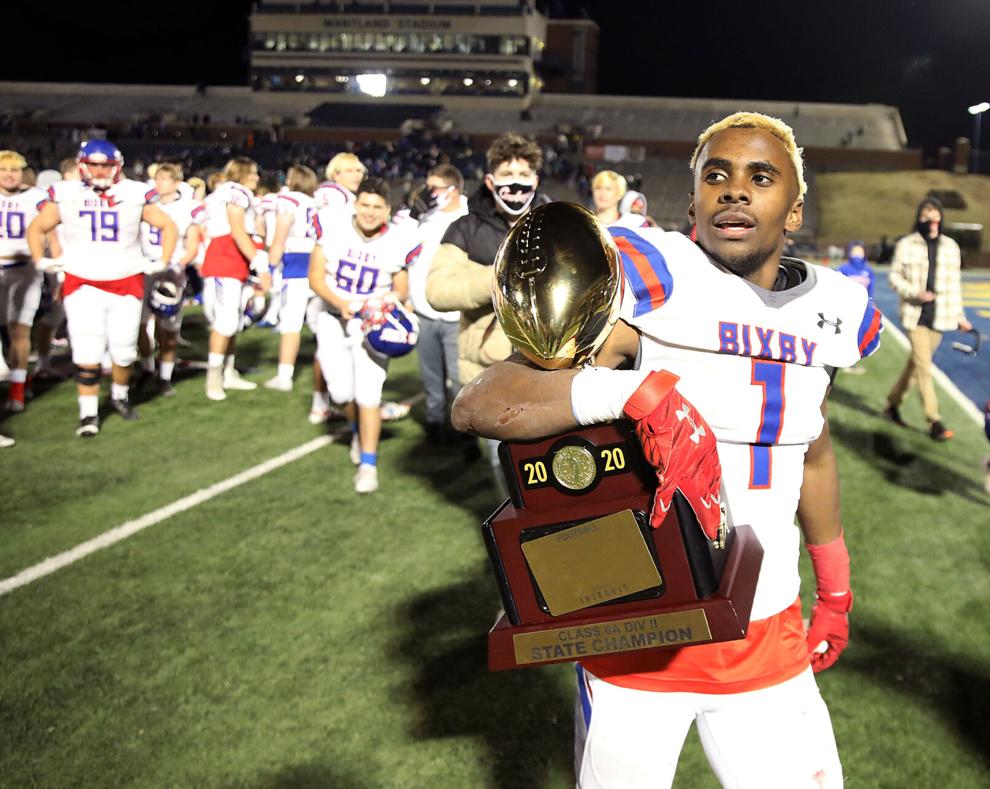 Braylin Presley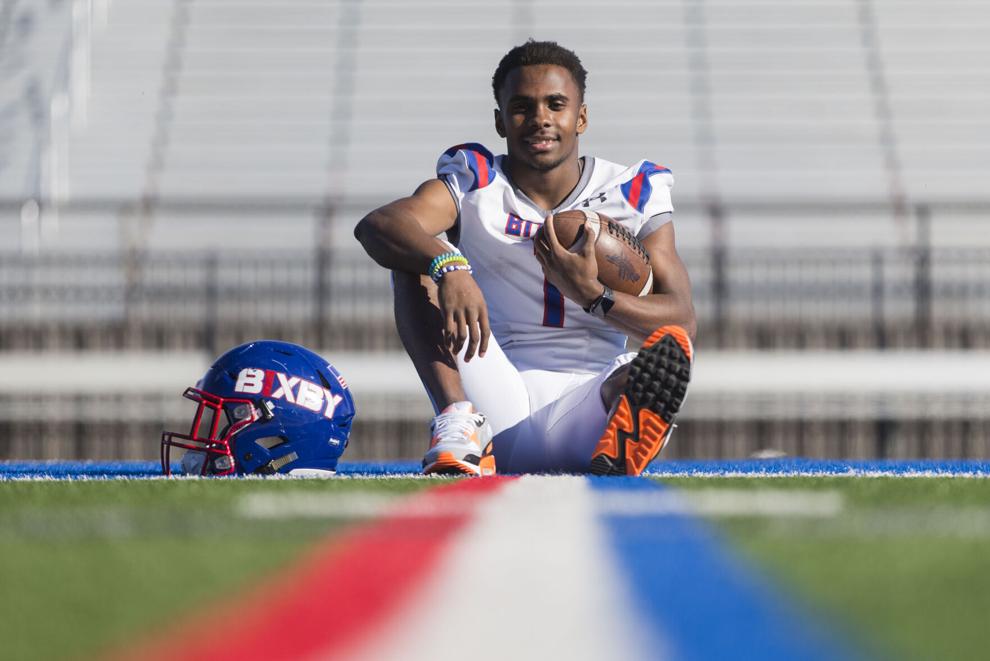 HIDE VERTICAL GALLERY ASSET TITLES
October 2020: Bixby's Braylin Presley rushes for 302 yards, six TDs