Owasso captured two state titles in three years, while the 2018 Broken Arrow Tigers secured the first championship in school history.
Bixby now has a dynasty in Class 6AII and currently may be, pound for pound, the state's most lethal high school program. Midwest City Carl Albert has dominated in Class 5A and Wagoner in 4A.
However, with regard to stacking titles and establishing a rivalry that resonates beyond Oklahoma, Jenks and Union still are the biggest dogs in the yard.
In every year during a period of 21 seasons (1996-2016), Jenks or Union was the champion in the state's largest classification. For the Trojans, there were 13 titles. For Union, there were eight.
During the Allan Trimble-Bill Blankenship years of the rivalry, the University of Tulsa's stadium was handy because the players loved performing on a major-college turf and because of enormous crowds.
For seven Jenks-Union games played at TU in 1999-2004 (regular-season and championship contests), the attendance average was 26,902. For the 1999 championship game, there was an unforgettable sellout of 40,385.
In advance of Friday's MidFirst Bank Backyard Bowl (televised statewide on Cox Communications channel 3), there are two basic storylines.
First, the 2020 6AI champion Trojans clash with No. 1-ranked Union.
Second, the Jenks people get their first look at dazzling Union-Tuttle Stadium, which has a completely different look and feel since it was given a $35 million makeover.
For the 18th year, MidFirst Bank sponsors the Backyard Bowl. Each school district receives $14,000 to be applied to academic needs.
For the second year in a row, the Backyard Bowl doesn't occur at TU's H.A. Chapman Stadium.
The attendance totals of recent seasons haven't been close to what they were 20 years ago. Every Union game is live-streamed and several Jenks or Union games are televised each year, so a football fan can chill at home and watch on a device. Apparently, many fans have chosen to do exactly that.
In 2020, Union played at Jenks for the first time since 1998.
In 2022, Union again is the designated home team for the MidFirst Bank Backyard Bowl. The site has not been determined. During a Tuesday news conference, there was as much discussion about the location of upcoming Backyard Bowls as there was about this week's match-up.
From each side of the rivalry, there were indications that the regular-season Backyard Bowl series may not return to TU for several years — if at all.
Union coach Kirk Fridrich: "I know I'm biased, but I don't think there's a better place for high school football than our stadium.
"The way that sound holds in this stadium, the way that people are sitting right on top of the field, the angles — it's a really cool place for high school football."
Overall, 24 Jenks-Union football games have been played at H.A. Chapman Stadium. Jenks coach Keith Riggs on the home-and-home scheduling model instead of the neutral-site situation at TU: "Without knowing officially, I think we'll probably go home-and-home for a few years and see how it goes."
For Bixby-Jenks last week, there was a crowd of 8,000 at Allan Trimble Stadium and a classic big-game environment. On Friday at Union, there could be a crowd of 10,000.
If there are 10,000 spectators at 30,000-seat Chapman Stadium, there are 20,000 empty seats. If there are 10,000 at Allan Trimble Stadium or Union-Tuttle, it's a hot Friday night.
"Getting to host (the Backyard Bowl) last year was a really good experience," Jenks athletic director Tony Dillingham said. "(Hosting) is advantageous to our school and our community as a whole. It's another game (during which) our band can generate money from concessions sales. When you go to TU, you're not getting those dollars.
"I can sell out our place, and, from an athletic department standpoint, I'll make more money from a home game than if we played it at TU. Right now, I'd probably lean toward (the home-and-home model)."
It seems inevitable that the Backyard Bowl is destined for an extended run in someone's backyard — either at the Union stadium or the Jenks stadium — and not in midtown Tulsa.
---
Featured video: Barry Lewis and Nathan Thompson preview Week 2 of high school football
Throwback Tulsa: Looking back at the Jenks-Union football series from 1949-present
Sept. 11, 2020: Jenks 28, Union 0 (Backyard Bowl)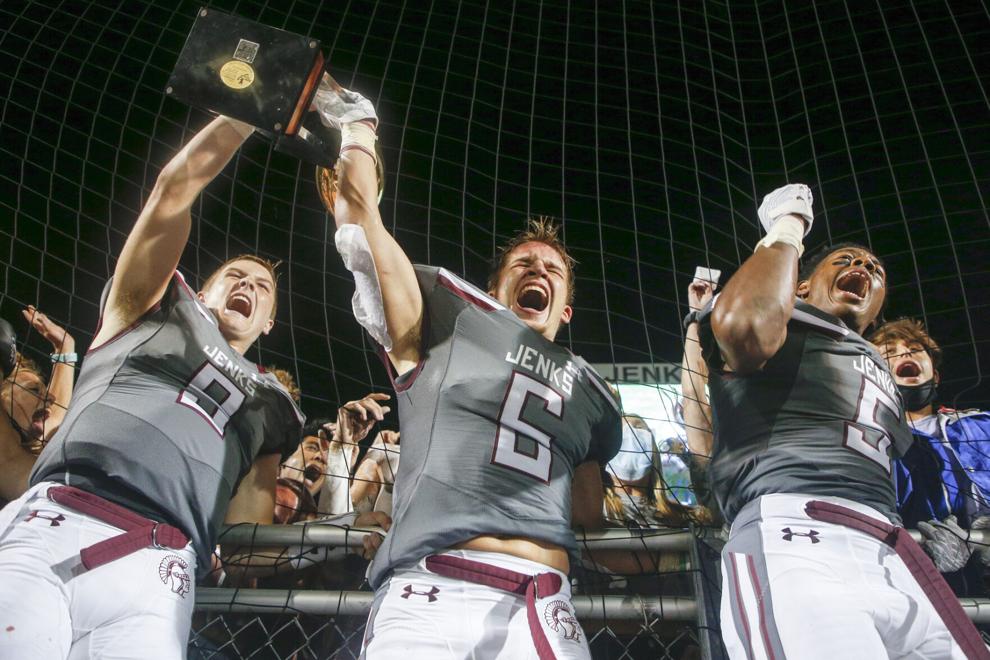 Sept. 13, 2019: Union 35, Jenks 20 (Backyard Bowl)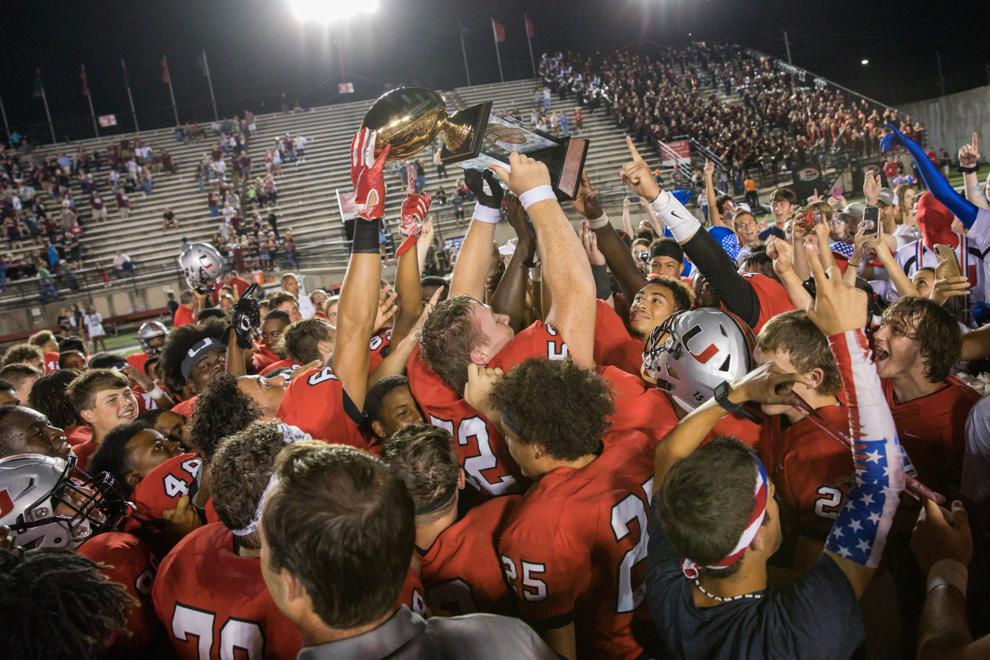 Nov. 17, 2018: Jenks 27, Union 24 (6AI semifinals)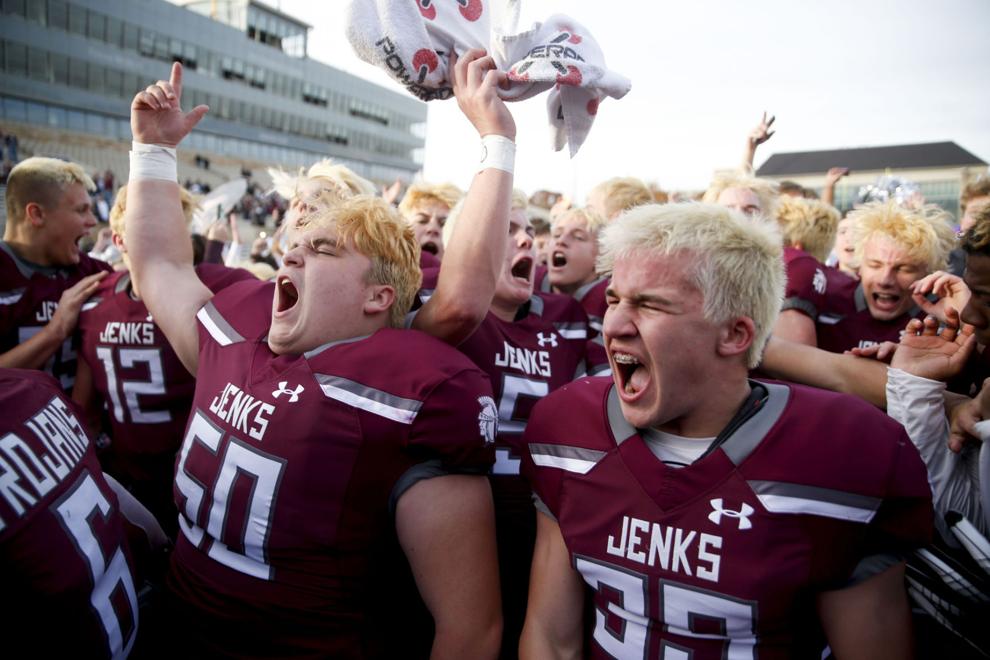 Sept. 7, 2018: Jenks 27, Union 10 (Backyard Bowl)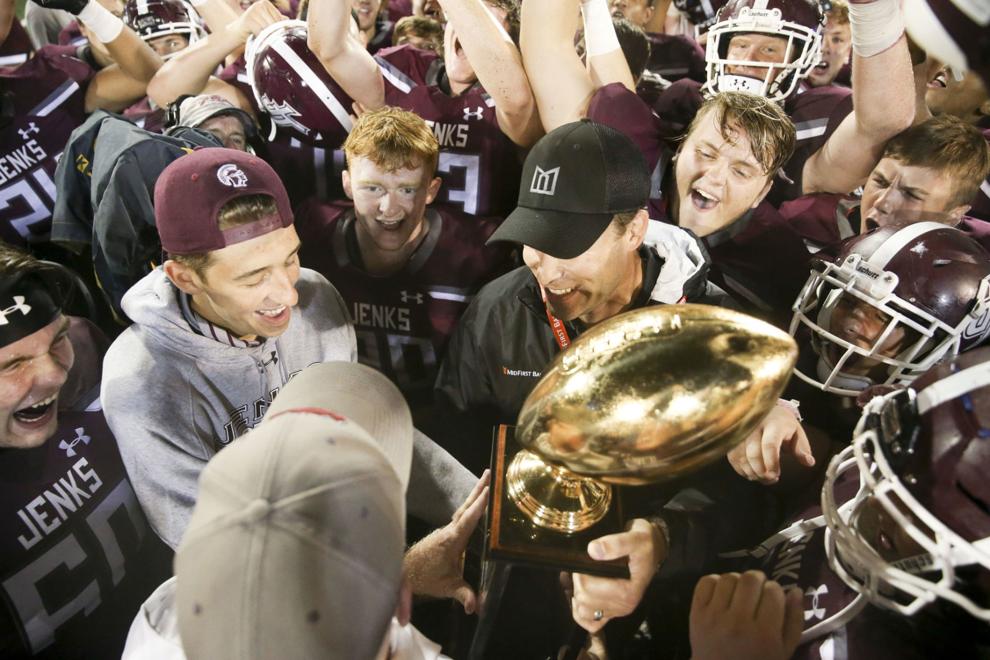 Sept. 7, 2017: Union 59, Jenks 40 (Backyard Bowl)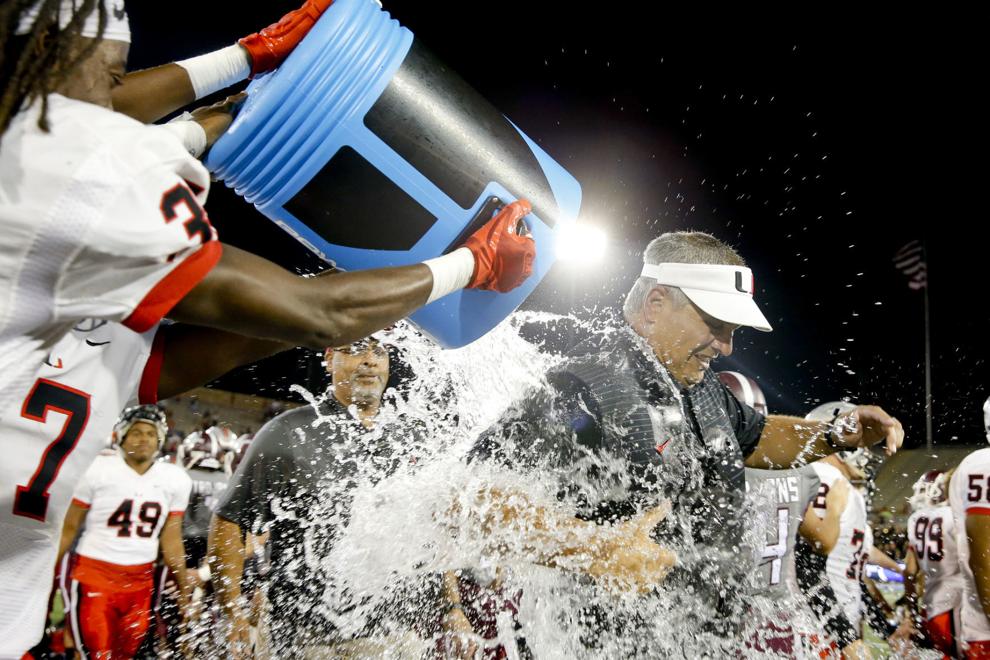 Nov. 18, 2016: Union 45, Jenks 21 (6AI semifinal)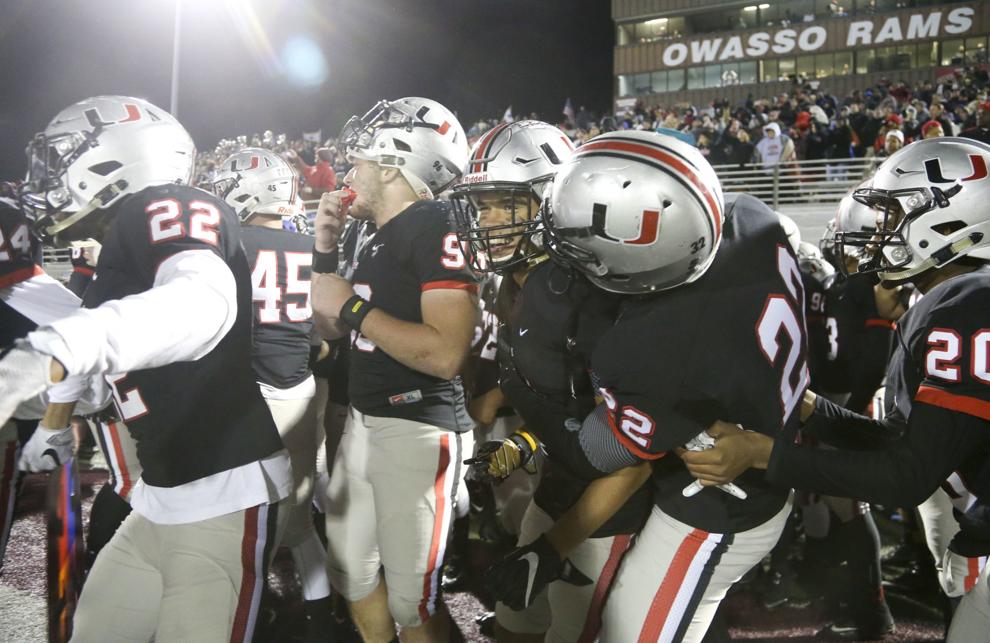 Sept. 9, 2016: Jenks 35, Union 28 (Backyard Bowl)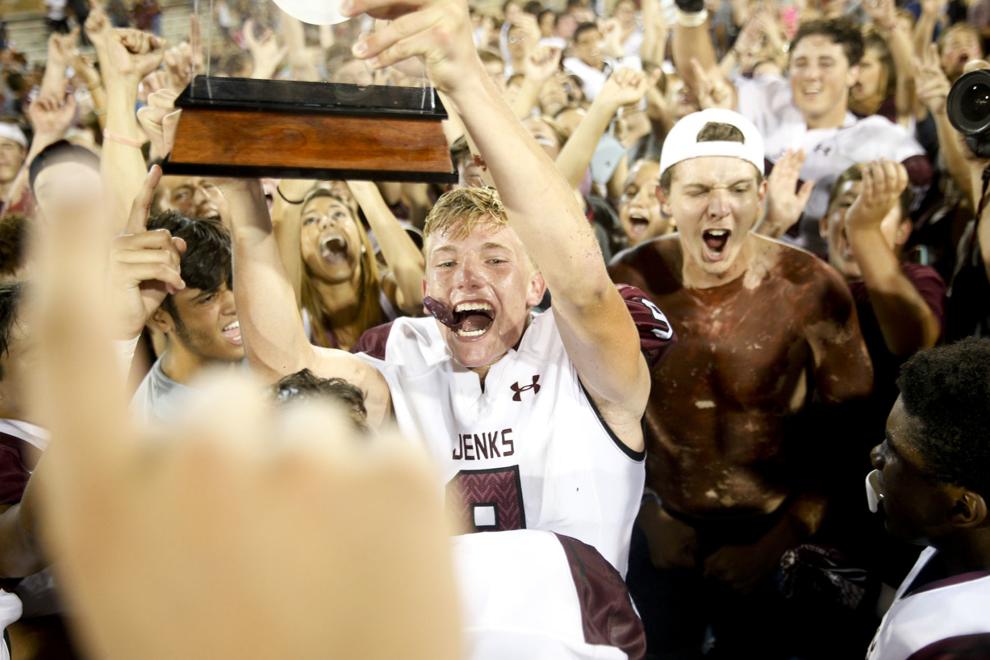 Nov. 20, 2015: Jenks 33, Union 17 (6A semifinals)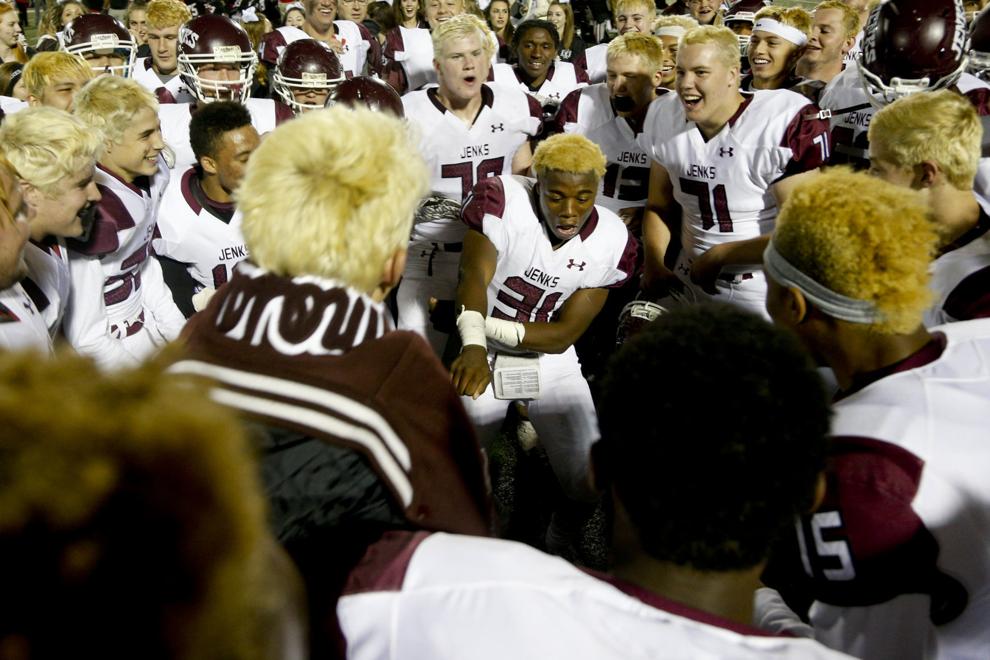 Sept. 11, 2015: Jenks 45, Union 27 (Backyard Bowl)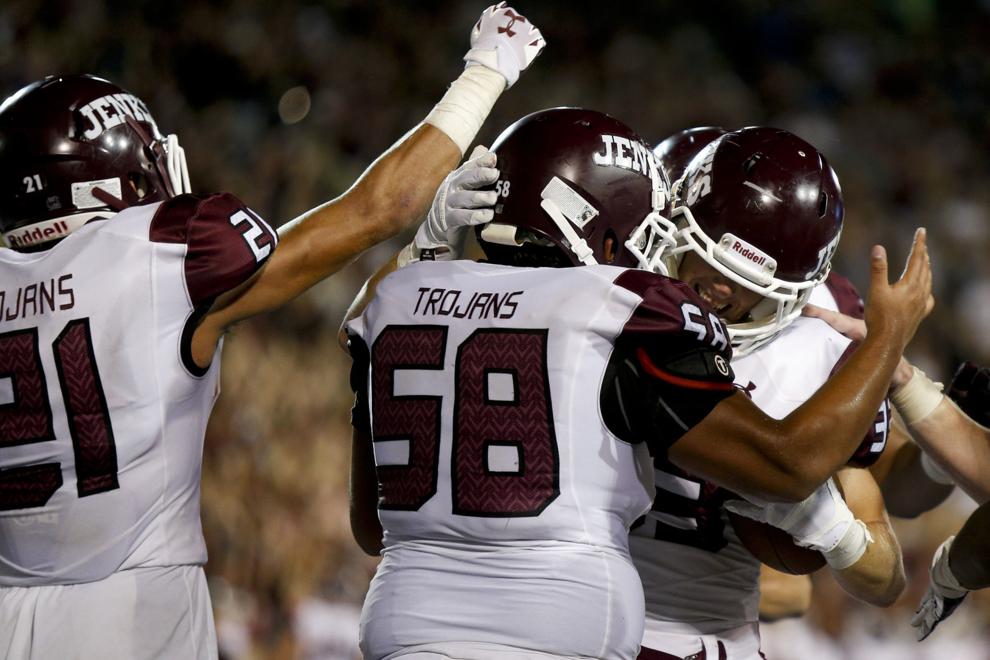 Dec. 5, 2014: Jenks 21, Union 14 (6AI championship)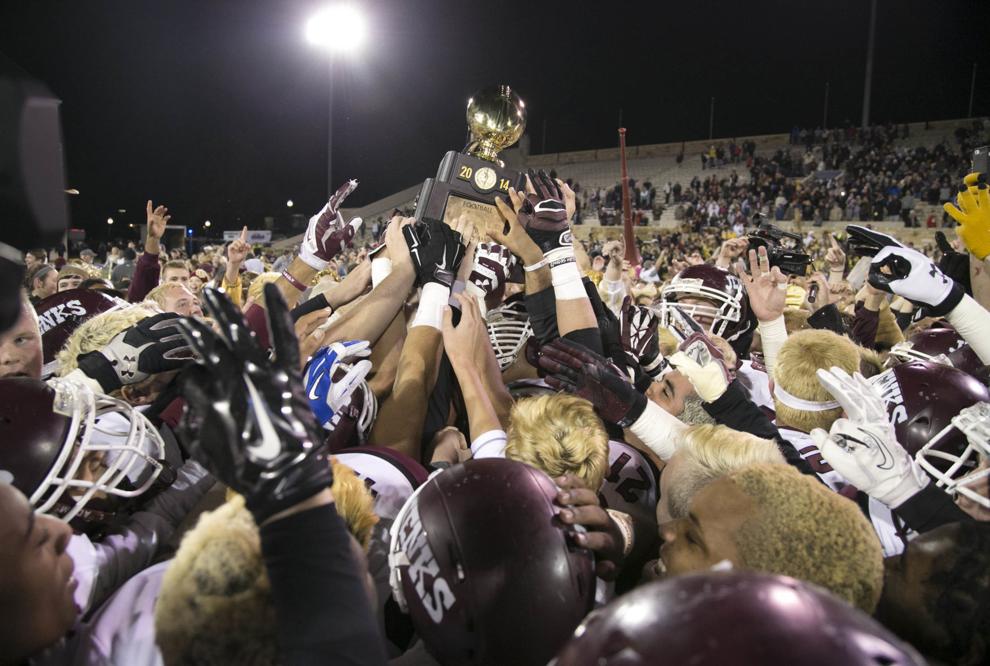 Sept. 12, 2014: Union 24, Jenks 13 (Backyard Bowl)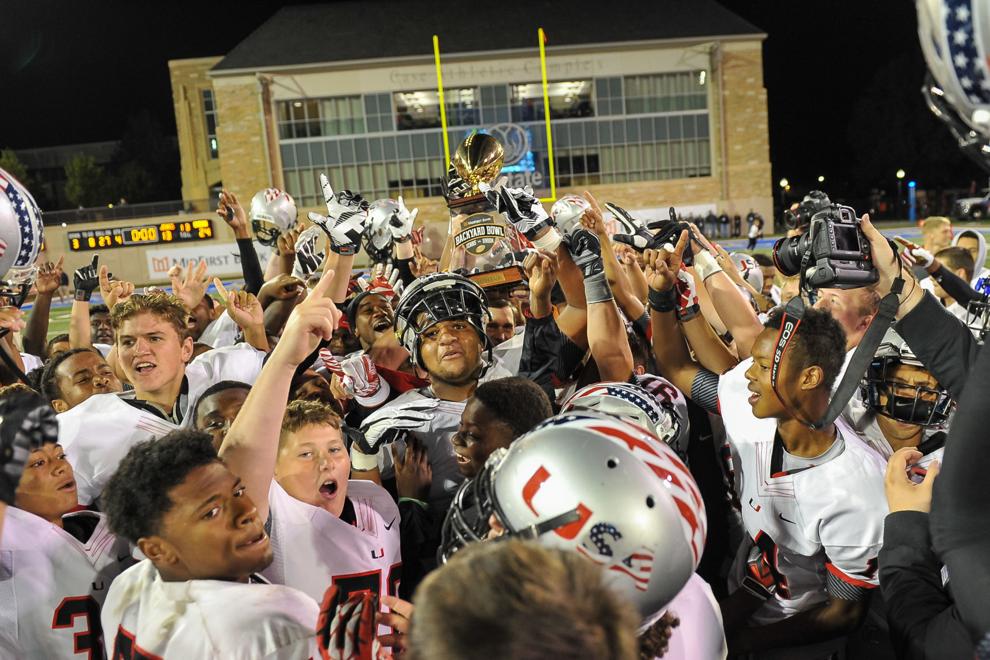 Dec. 12, 2013: Jenks 38, Union 22 (6A championship)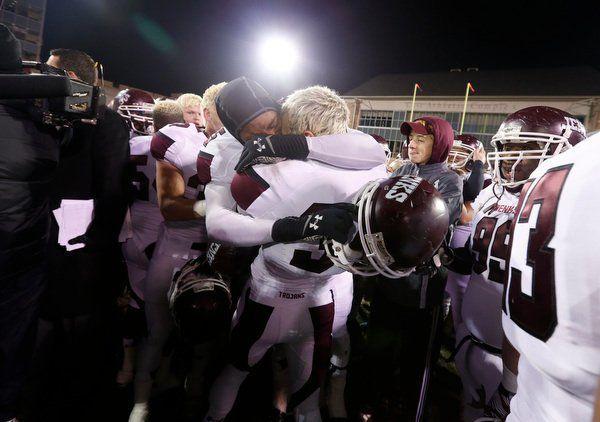 Sept. 13, 2013: Jenks 20, Union 16 (Backyard Bowl)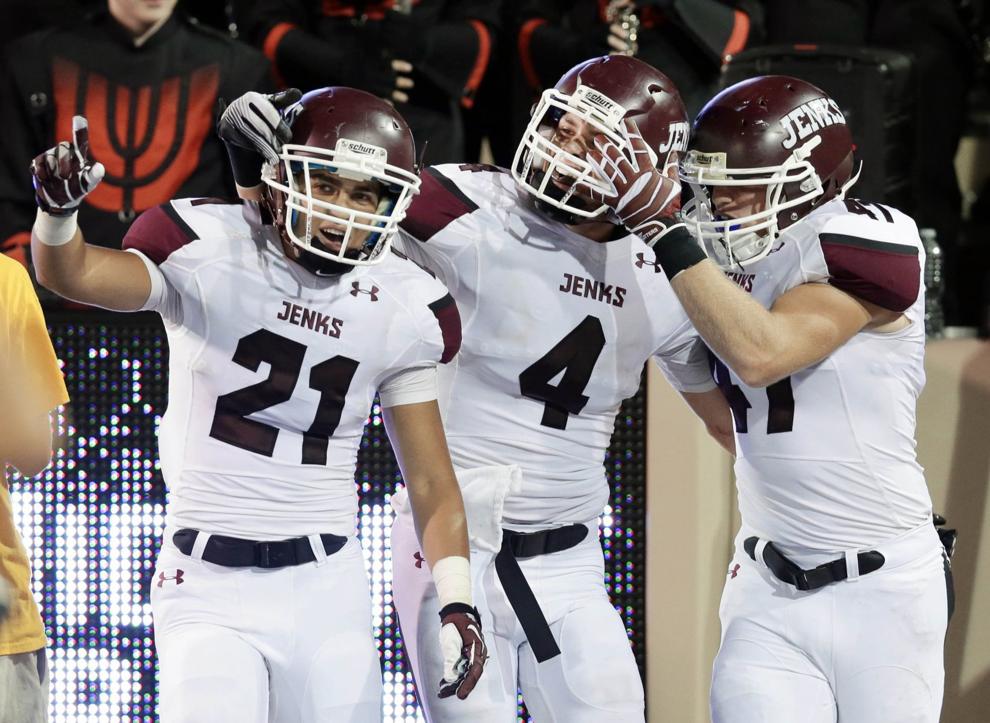 Nov. 23, 2012: Jenks 41, Union 10 (6A semifinal)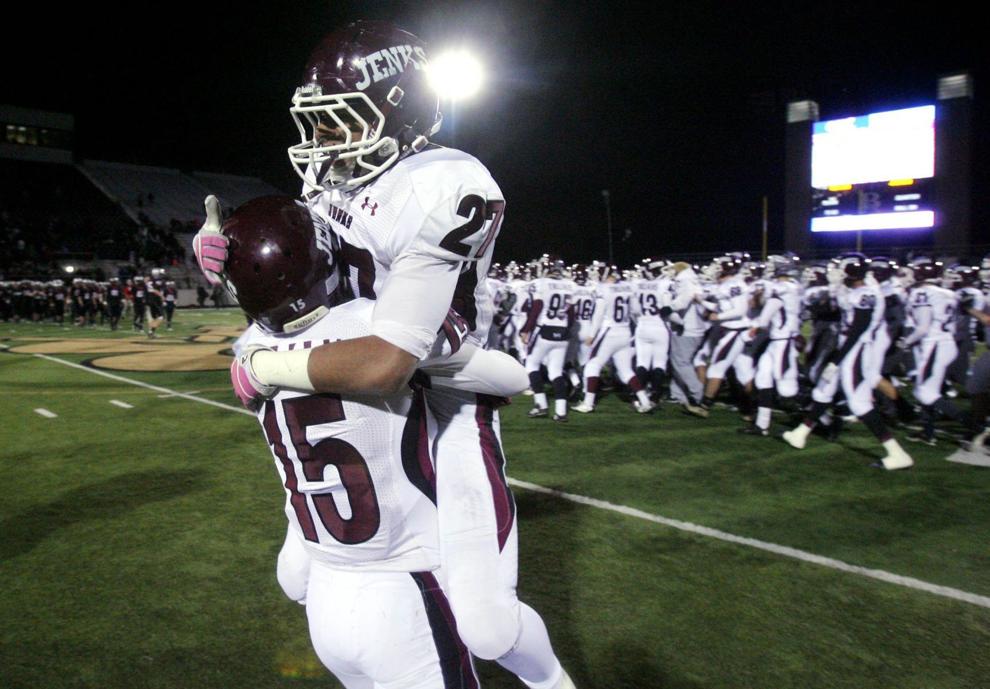 Aug. 31, 2012: Union 14, Jenks 7 (Backyard Bowl)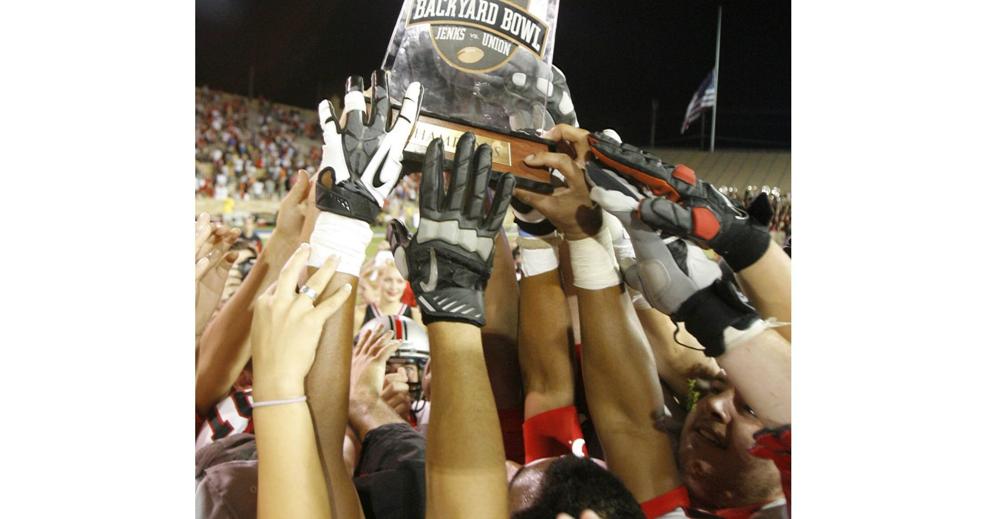 Nov. 25, 2011: Union 30, Jenks 29 (6A semifinal)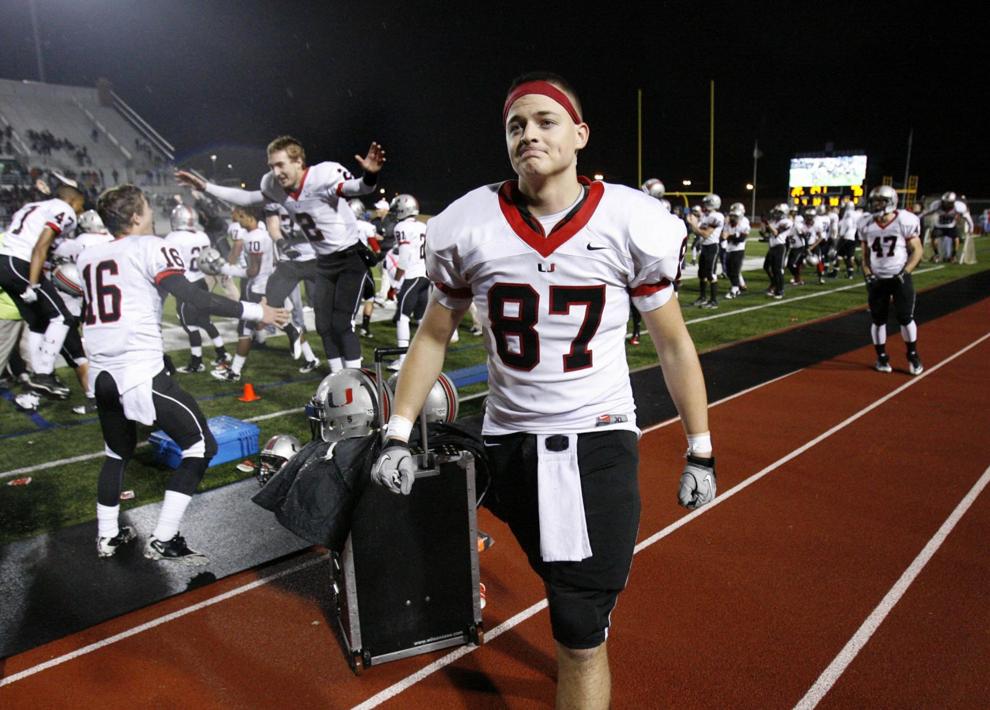 Sept. 9, 2011: Union 41, Jenks 19 (Backyard Bowl)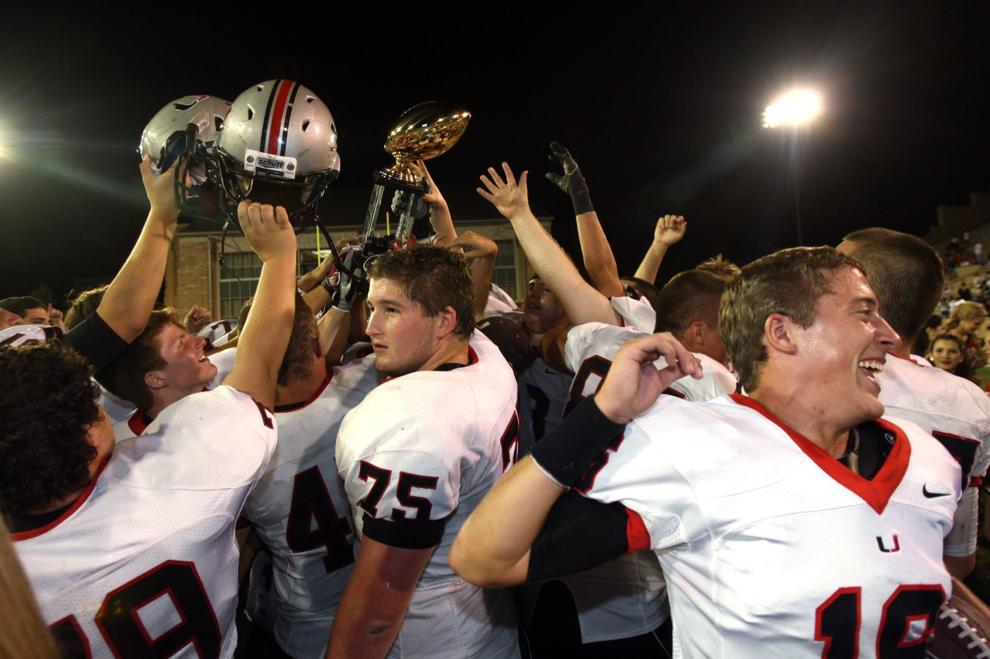 Dec. 3, 2010: Union 50, Jenks 47 (6A championship)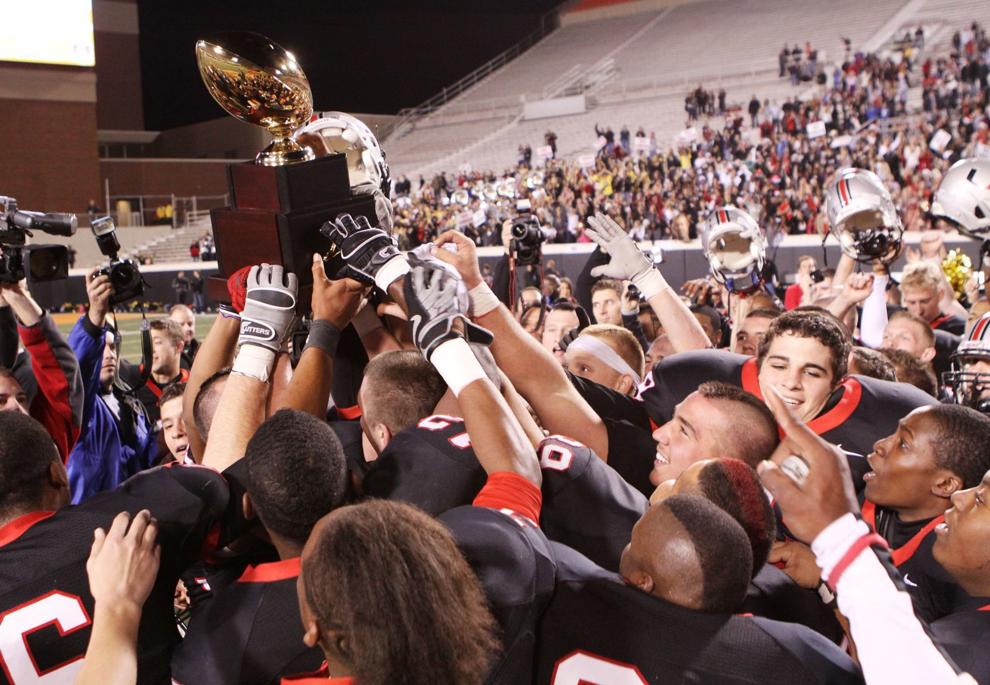 Sept. 10, 2010: Jenks 33, Union 7 (Backyard Bowl)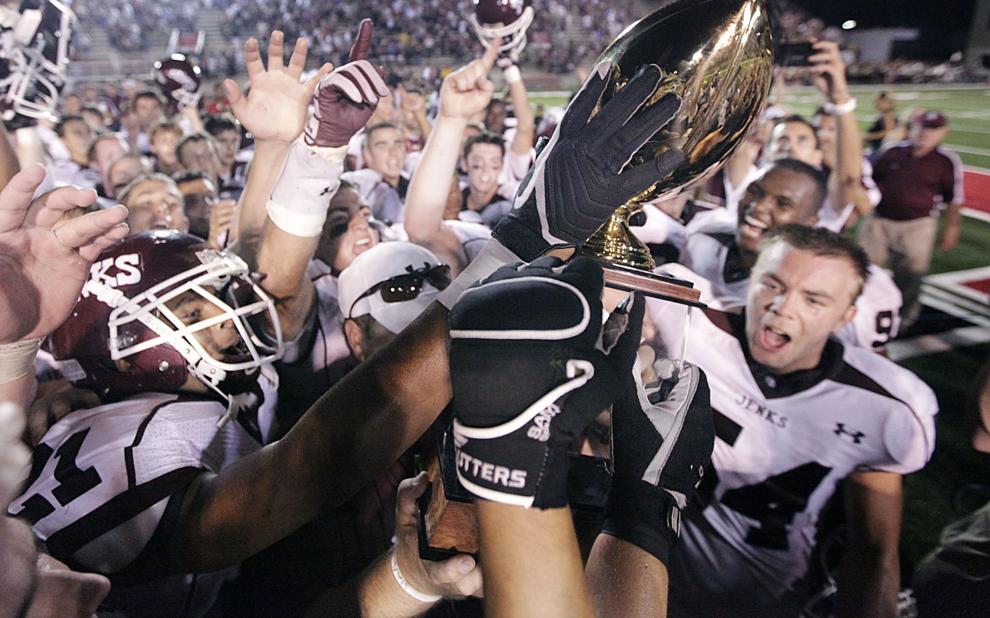 Dec. 4, 2009: Union 52, Jenks 19 (6A championship)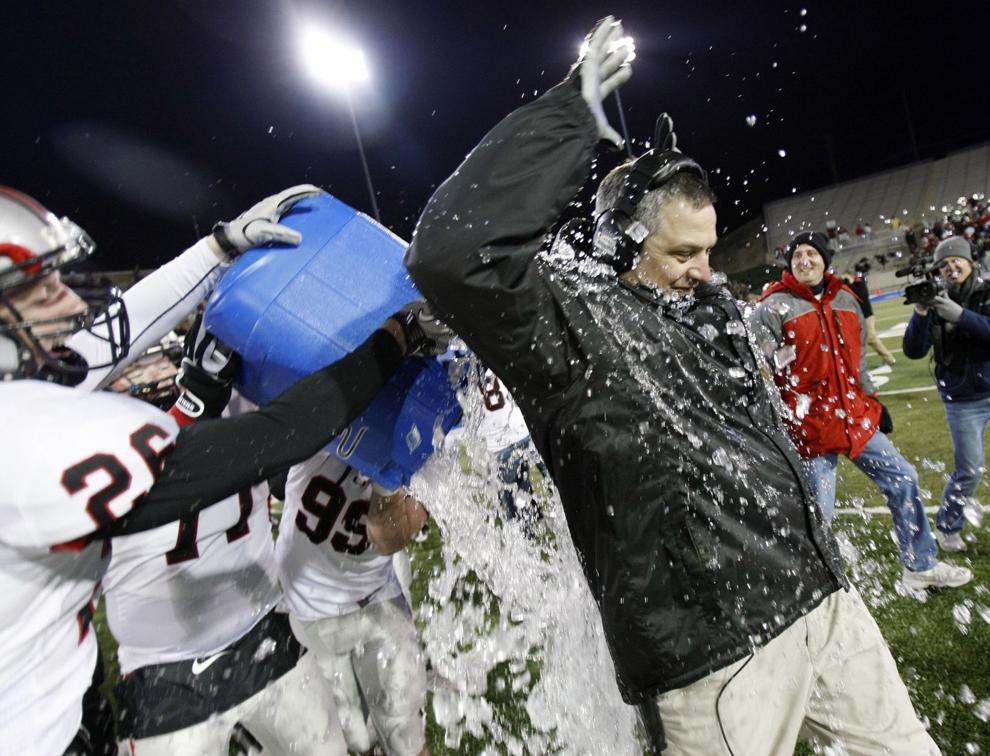 Sept. 11, 2009: Jenks 27, Union 25 (Backyard Bowl)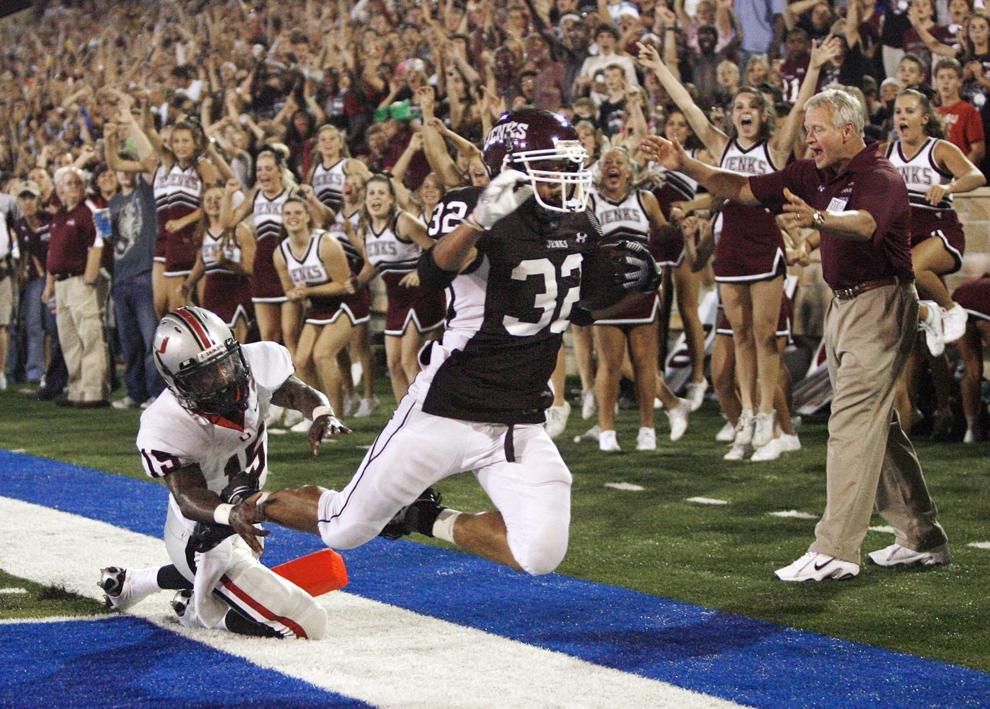 Dec. 5, 2008: Union 34, Jenks 20 (6A championship)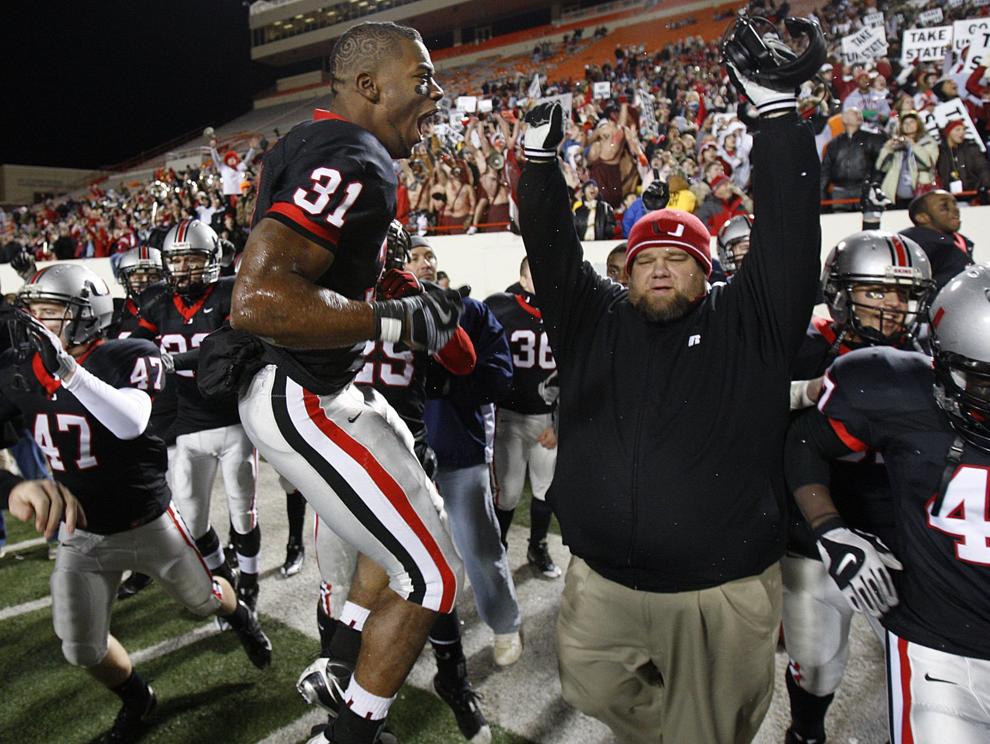 Sept. 12, 2008: Union 24, Jenks 17 OT (Backyard Bowl)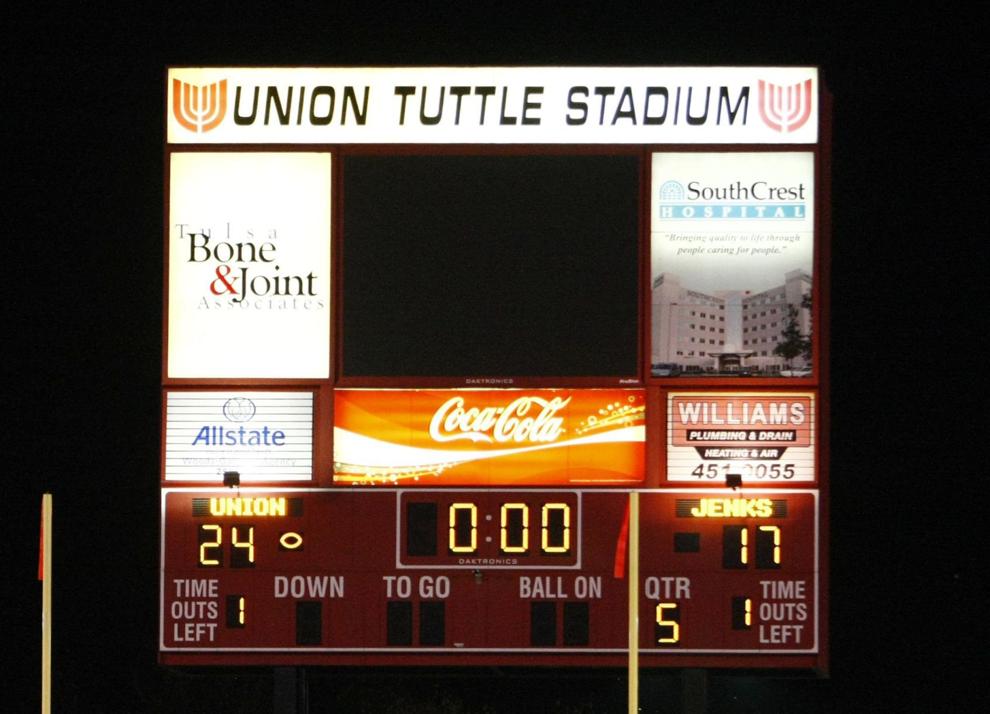 Nov. 30, 2007: Jenks 42, Union 24 (6A championship)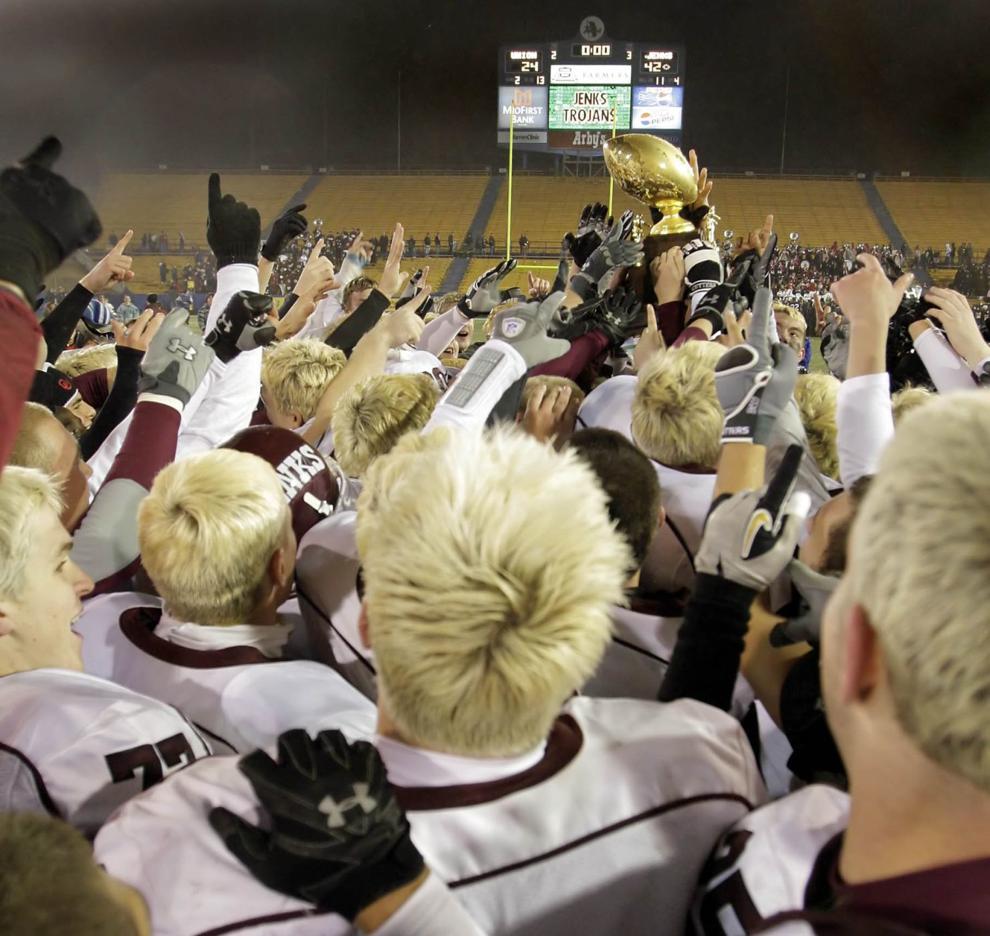 Sept. 7, 2007: Union 43, Jenks 42 OT (Backyard Bowl)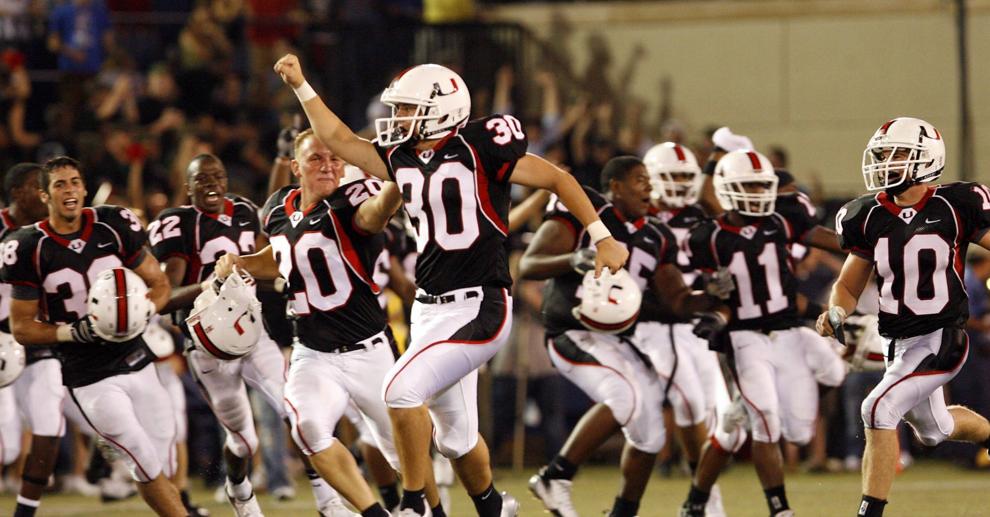 Sept. 8, 2006: Jenks 9, Union 6 (Backyard Bowl)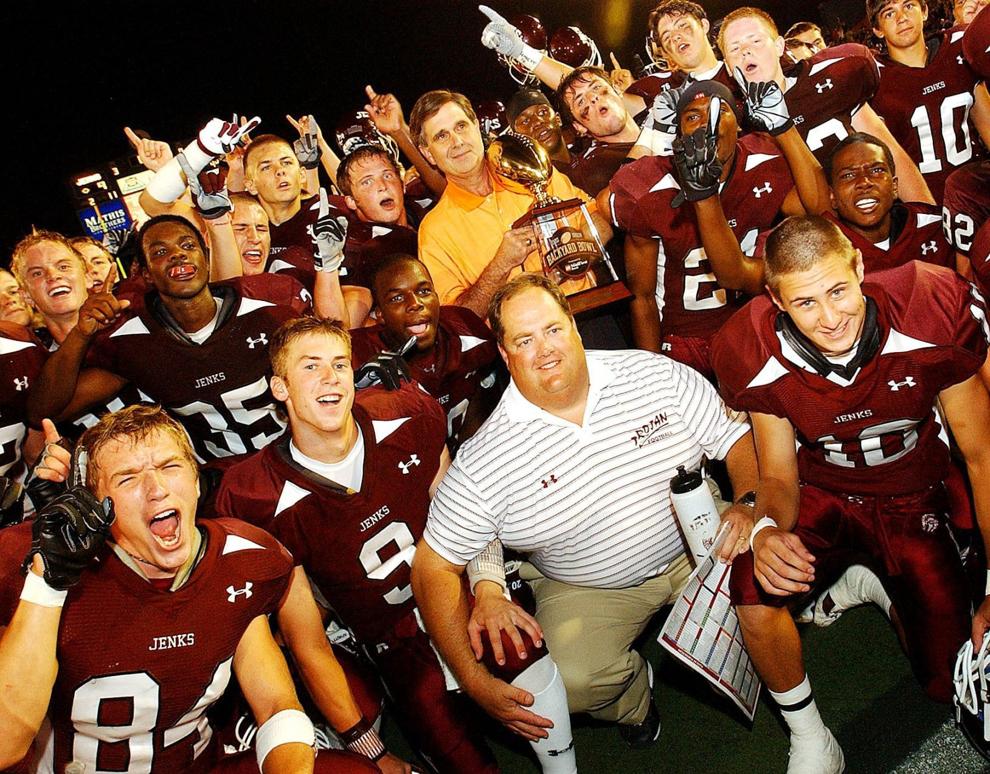 Sept. 8, 2005: Jenks 48, Union 44 (Backyard Bowl)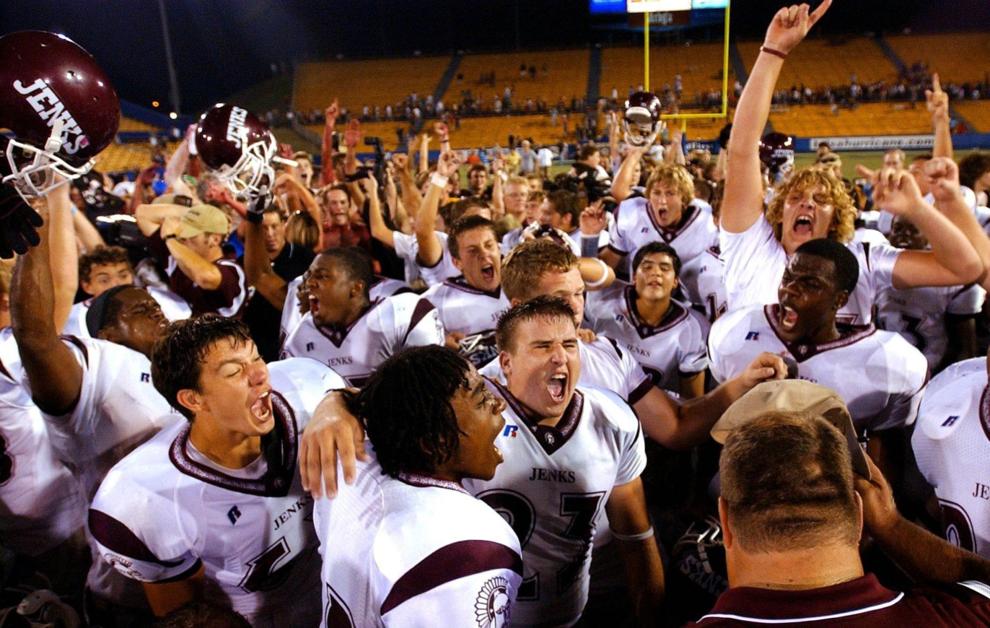 Dec. 3, 2004: Union 27, Jenks 17 (6A championship)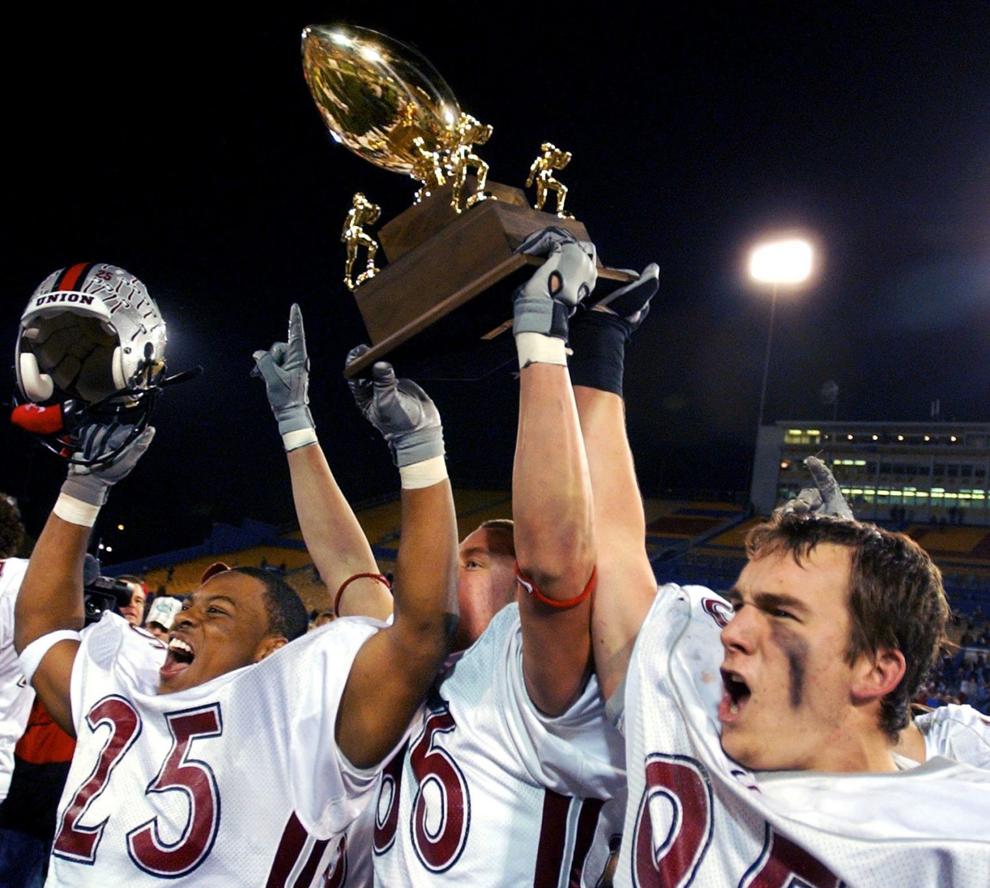 Sept. 9, 2004: Jenks 17, Union 13 (Backyard Bowl)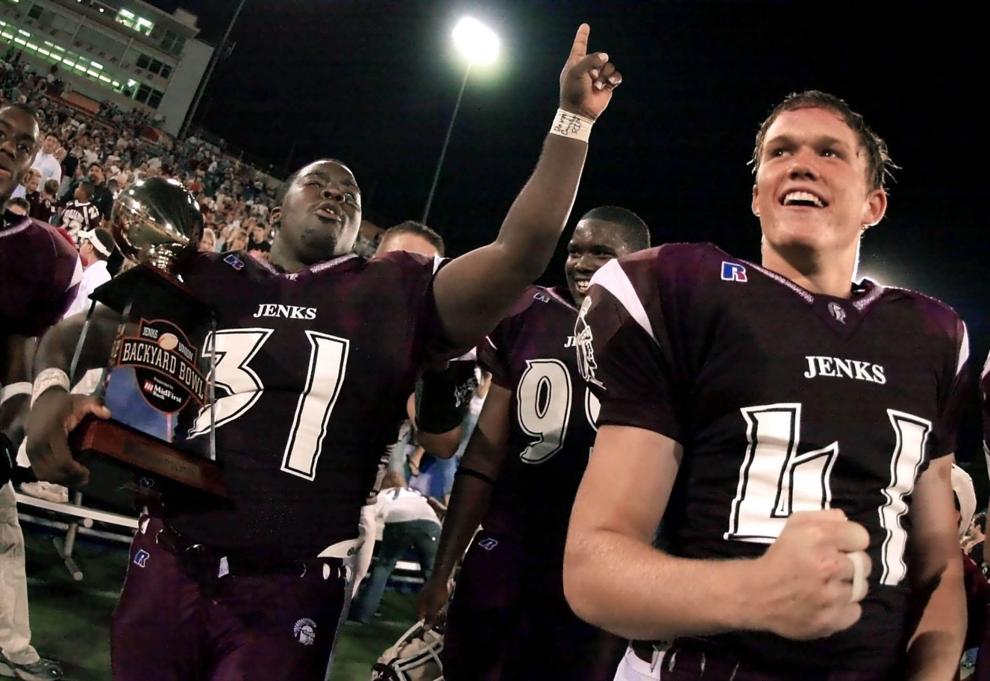 Nov. 29, 2003: Jenks 14, Union 12 (6A semifinal)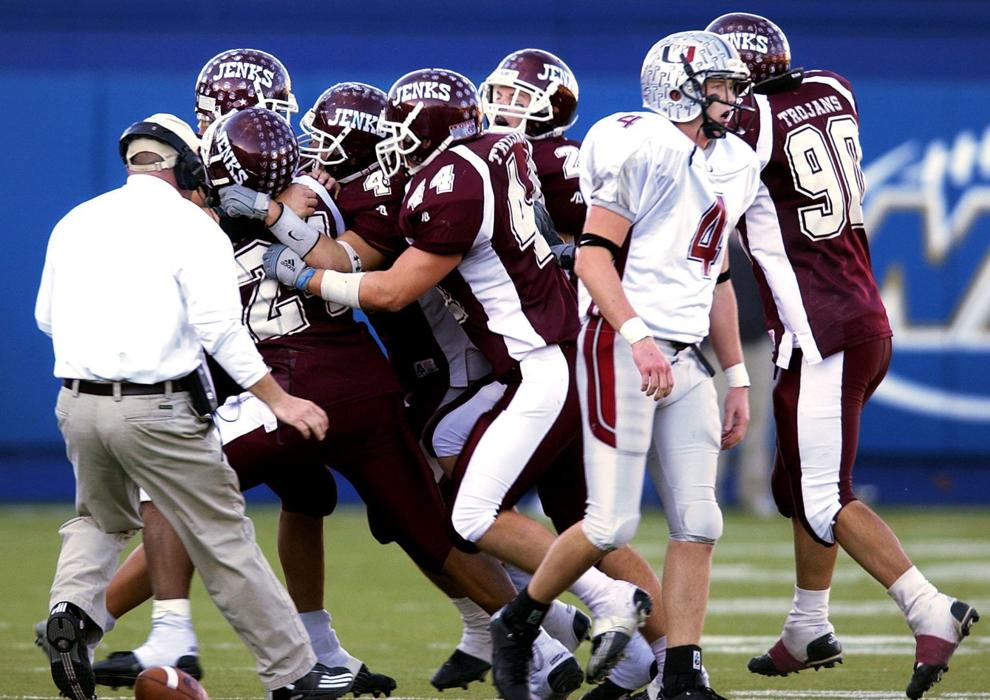 Sept. 12, 2003: Union 37, Jenks 0 (regular season)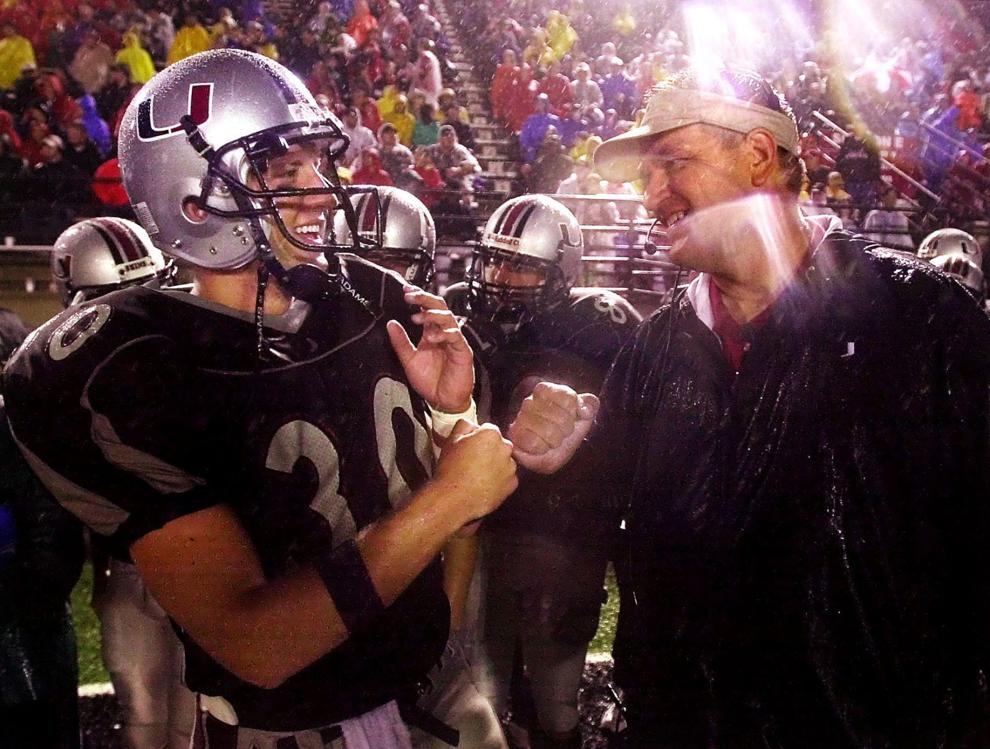 Sept. 13, 2002: Union 33, Jenks 12 (regular season)
Dec. 1, 2000: Jenks 31, Union 12 (6A championship)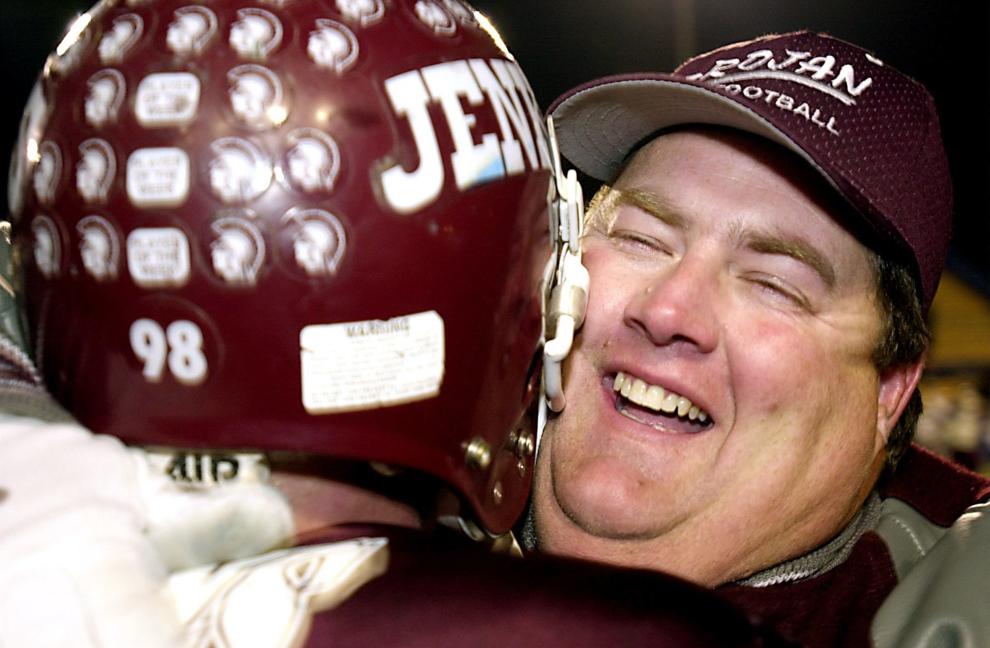 Sept. 14, 2000: Jenks 41, Union 37 (regular season)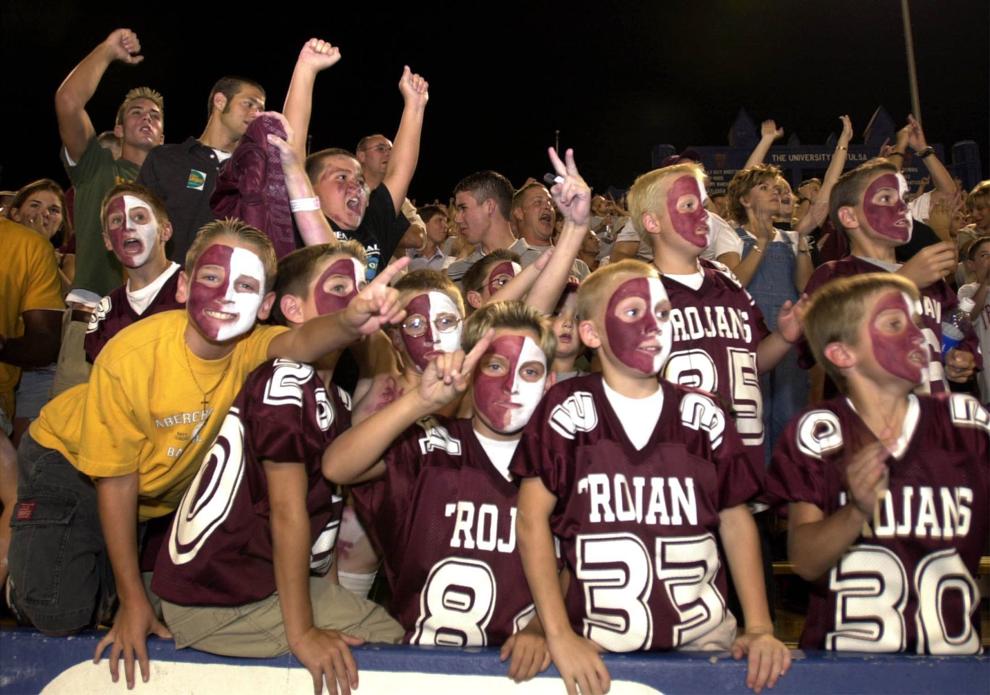 Dec. 3, 1999: Jenks 14, Union 7 (6A championship)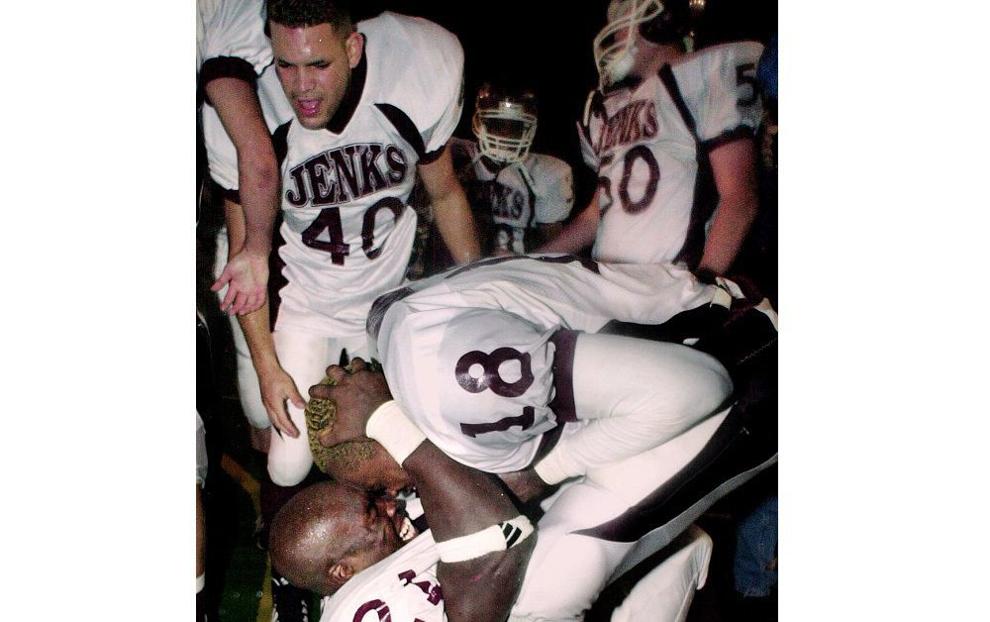 Sept. 17, 1999: Union 27, Jenks 24 OT (regular season)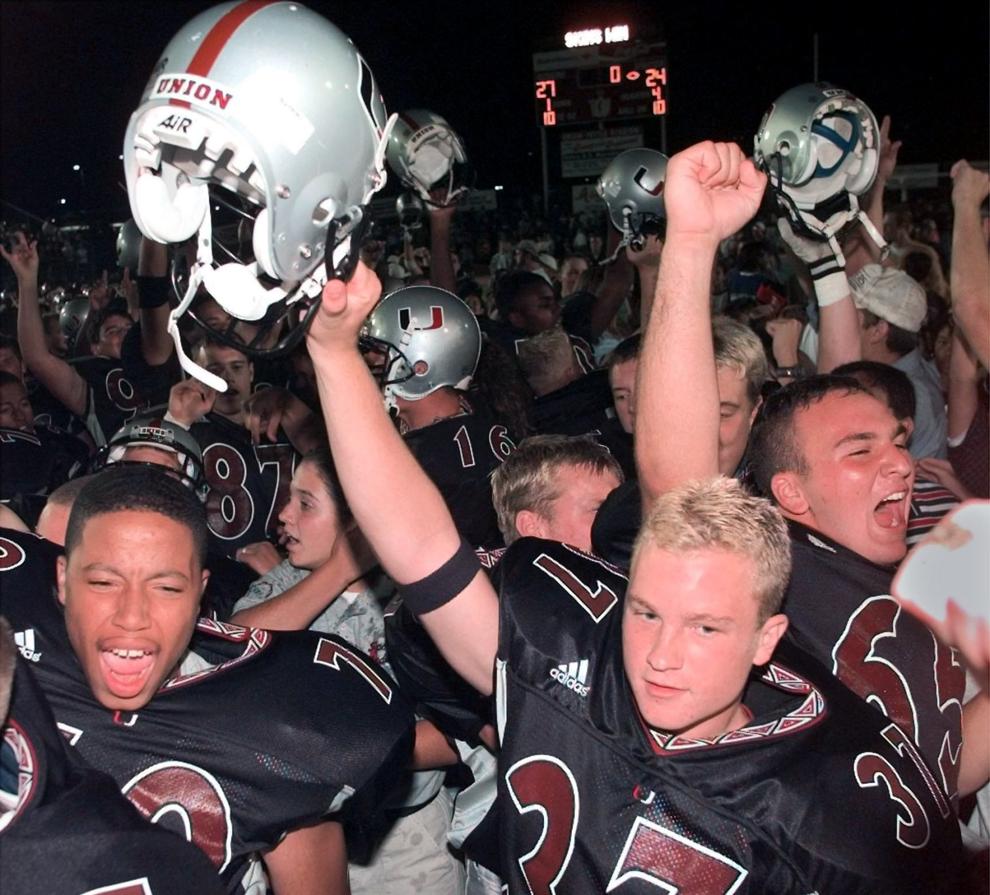 Dec. 4, 1998: Jenks 41, Union 28 (6A championship)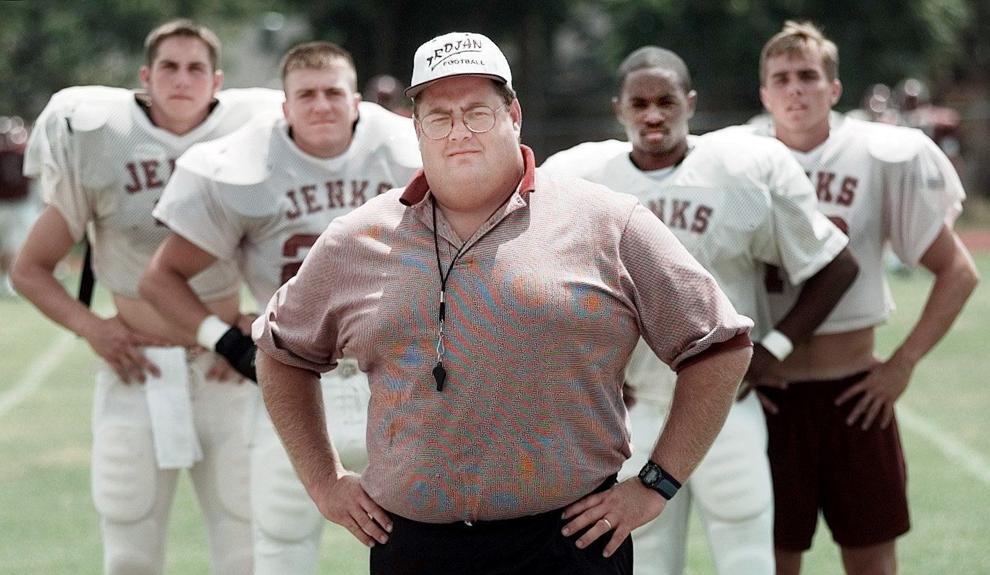 Sept. 18, 1998: Union 55, Jenks 45 (regular season)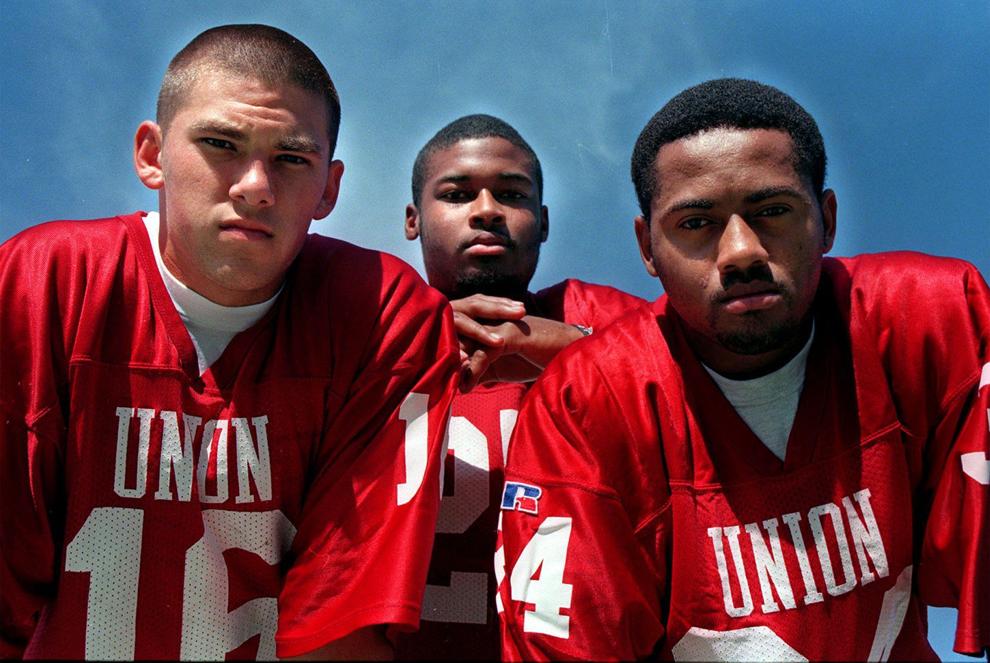 Oct. 16, 1997: Jenks 21, Union 11 (regular season)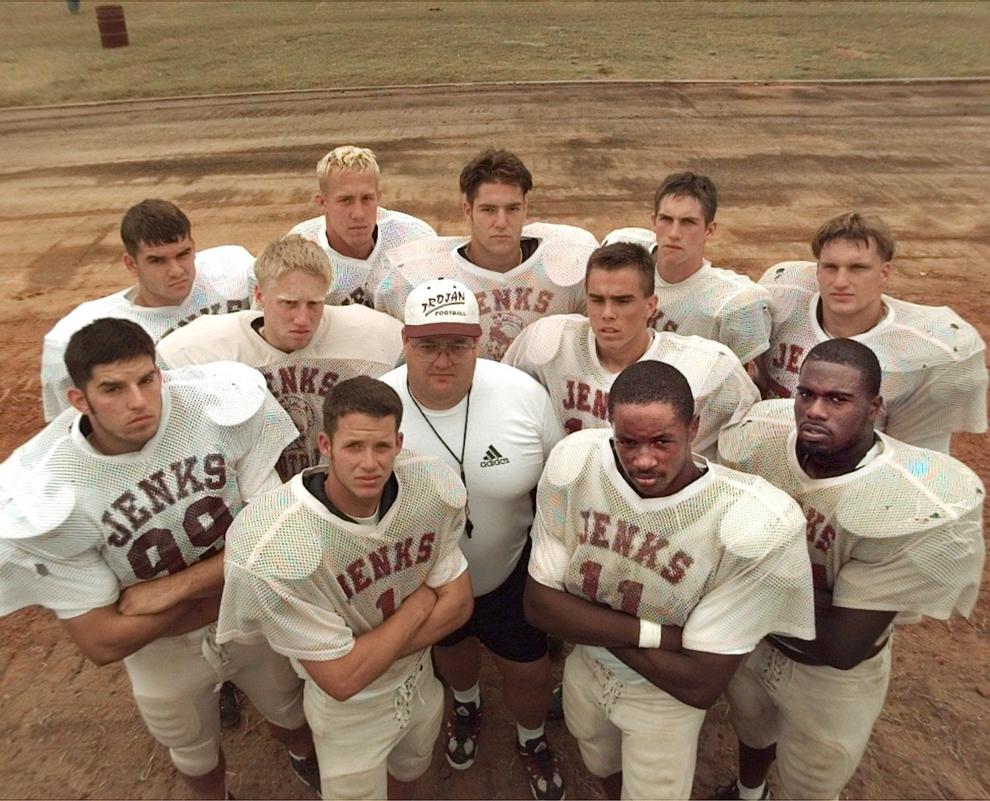 Oct. 17, 1996: Jenks 42, Union 14 (regular season)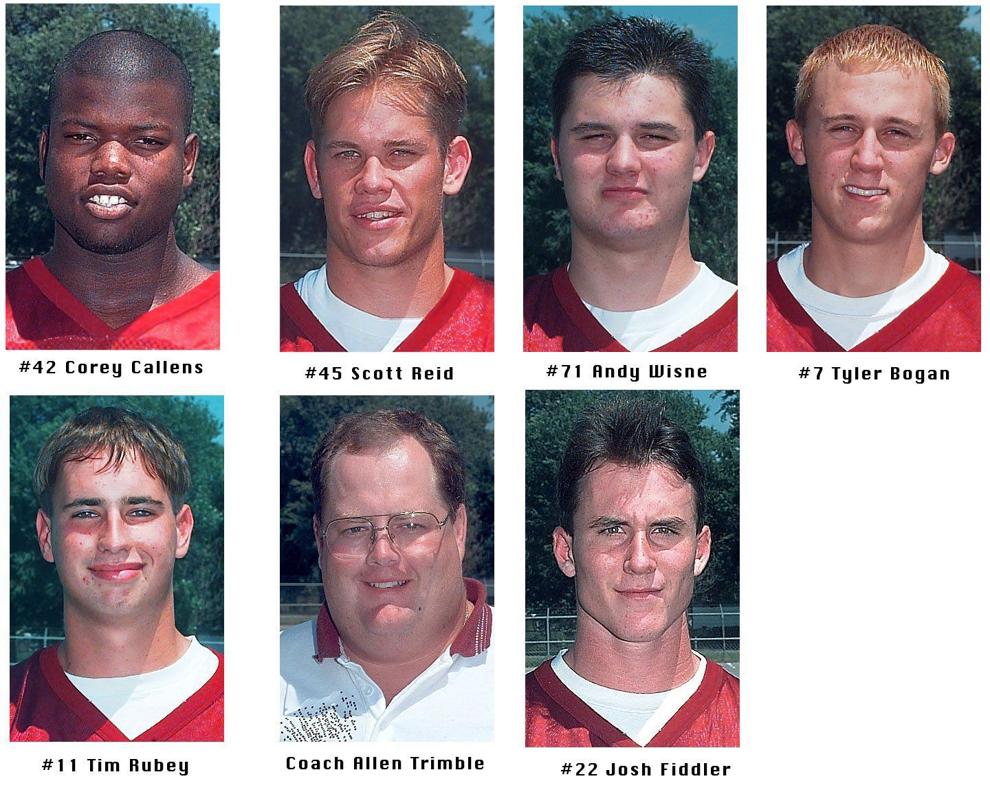 1985-1995 results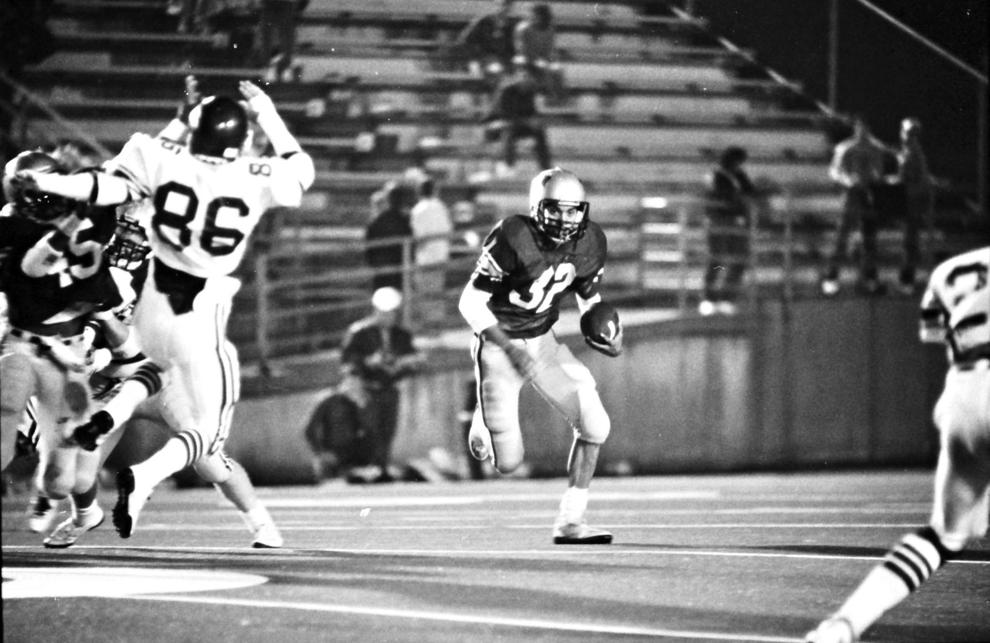 1923-1984 results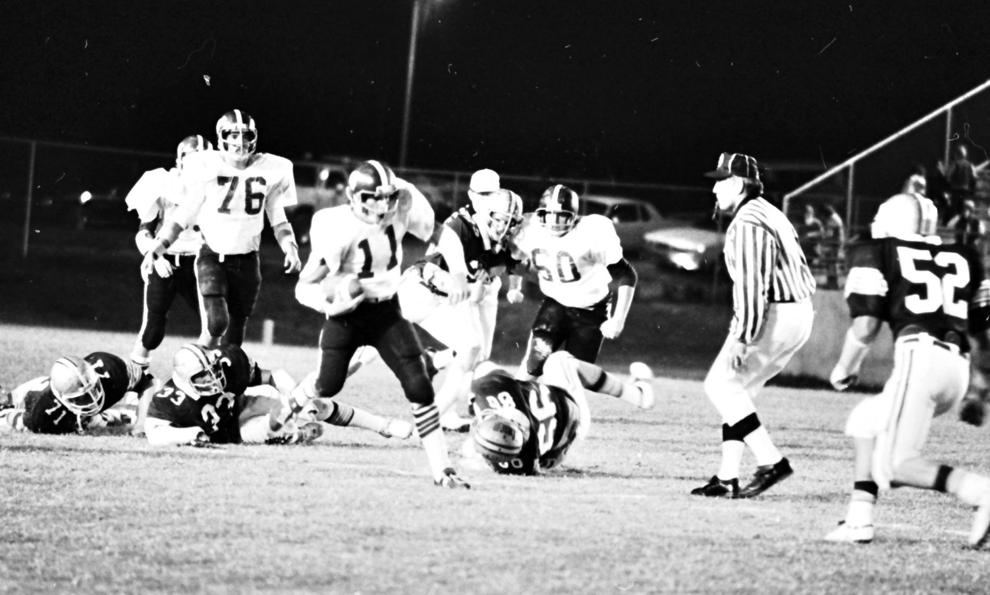 Last chance offer: $1 for six months