YUKON — Sand Springs has taken some tough losses this season, but none will hurt quite like the Sandites' 20-17 Class 6AII semifinal loss to No. 4 Edmond Deer Creek on Friday night.
"It's all right if it hurts," head coach Bobby Klinck told his team after the game. "I'm feeling it too. It's OK to feel upset, it's OK to hurt; that means you gave it all you had. There's a lot of things that'll hurt a lot more than this, and you'll look back and think that this was a hell of a ride.
"You guys gave everything. This team is the foundation of what we're fixing to do around here. You set the standard for what we're doing here."
Just two seasons removed from a 2-8 campaign, the Sandites have advanced in the playoffs each of the past two years, and their 8-4 mark this season is the best for the school since 2014.
But it wasn't enough to advance to the state finals for the first time since 2015.
The Sandites rallied from a 13-3 halftime deficit and led 17-13 late in the third quarter, but key mistakes caught up with them and Deer Creek survived the momentum swing to score on an 11-yard touchdown pass from Brett Pense to Berkley Dalton with 1:54 remaining.
"Our guys, they give relentless effort every play," said Antlers head coach Wade Standley. "Those guys continue to fight, continue to go. We survived the momentum swing and we found a way to win at the end. I'm so proud of these young men."Sandite quarterback Ty Pennington scored on a 1-yard run to open the half, then Gabe Brown had a strip-sack against Pense deep in Sandite territory to set up a nine-play, 85-yard drive where Pennington scored again, this time on a 2-yard run.
The Sandites forced a punt, then Jacob Blevins picked off a deflected Pense pass to set up a short field.
Then the wheels came off the wagon.
At third-and-goal from the Deer Creek 4-yard line, a bad snap pushed the Sandites back to the 17, and Jonathan Daniels' field goal was blocked.
Deer Creek scored the go-ahead touchdown on the ensuing drive, and the Sandites' last-hope possession was derailed by two more bad snaps, and Brittain Brewer sacked Pennington on a fourth down to seal the victory.
"It's disappointing that we couldn't finish," Klinck said. "Hats off to Deer Creek man, that's a heck of a football team. I wish we could have found a way to get it done at the end there."
Penalties against Sand Springs led to much of Deer Creek's first-half success, as the Sandites gave up five first downs on 75 penalty yards. They also struggled to finish offensively, despite outgaining the Antlers in yardage.
Daniels' 20-yard field goal was Sand Springs' only score of the first half. Meanwhile the Antlers scored on a 5-yard run by Pense and field goals of 39 and 35 yards by Grayson Miller.
The storied career of Pennington ended with a 21-of-36 passing performance with 280 yards, as well as 57 yards on the ground. Pennington re-wrote the record books for the Sandites during a three-year career as the starter.
"He's an unbelievable football player and he's going to be sorely missed," Klinck said. "I'm going to miss just seeing him in the facility, more than all the great plays that he made. And that goes for all these seniors. They've done such an unbelievable job. I'm just upset that we couldn't get it done for them.
"There's so many guys that I'm going to remember. The first time I got here, I just asked them to trust me and to buy into what we're selling, and they've done an unbelievable job. They've set a foundation here. People didn't think a lot of this team going into the season, except us. We're just a score away from making the state finals. So, unbelievable job by those seniors and everybody else."
DEER CREEK 20, SAND SPRINGS 17
SS—Jonathan Daniels 20 field goal
DC—Brett Pense 5 run (Grayson Miller kick)
SS—Ty Pennington 1 run (Daniels kick)
SS—Pennington 1 run (Daniels kick)
DC—Berkley Dalton 11 pass from Brett Pense (Miller kick)
First downs — Sand Springs 21, Deer Creek 18. Rushing att.-yds. — Sand Springs 43-77, Deer Creek 27-96. Passing yards — Sand Springs 280, Deer Creek 173. Passing C-A-I — Sand Springs 21-36-0, Deer Creek 12-31-1. Fumbles no.-lost — Sand Springs 0-0, Deer Creek 1-1. Penalty no.-yds. — Sand Springs 12-112, Deer Creek 4-30. Team records — Sand Springs 8-4, Deer Creek 10-2.
Photos: Edmond Deer Creek edges out Sand Springs in 6AII semifinals
Deer Creek vs Sand Springs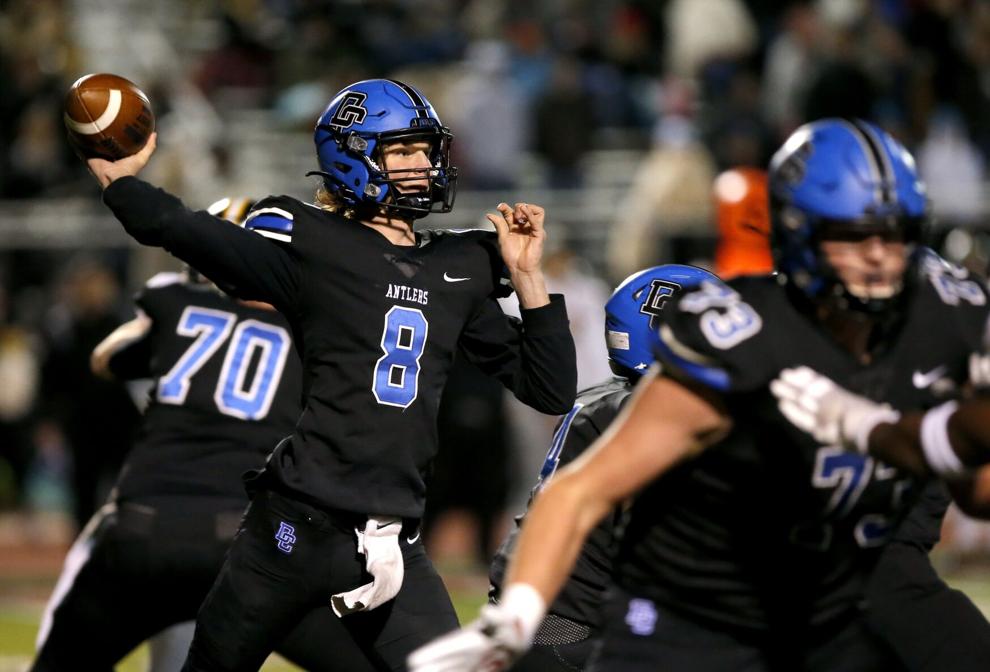 Deer Creek vs Sand Springs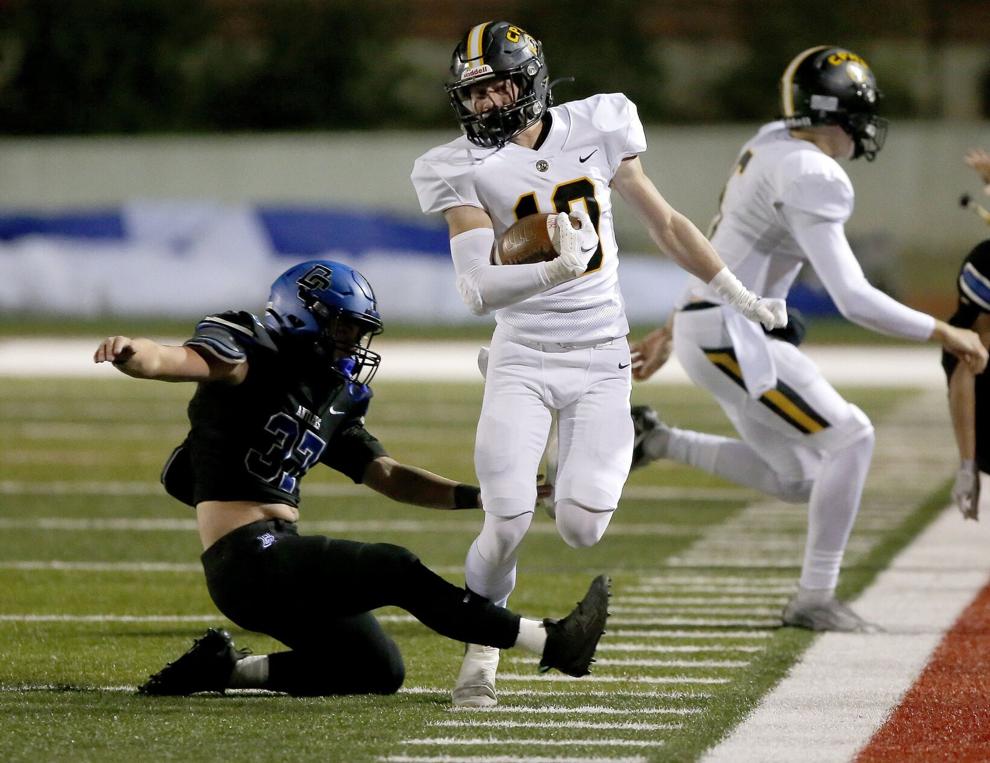 Deer Creek vs Sand Springs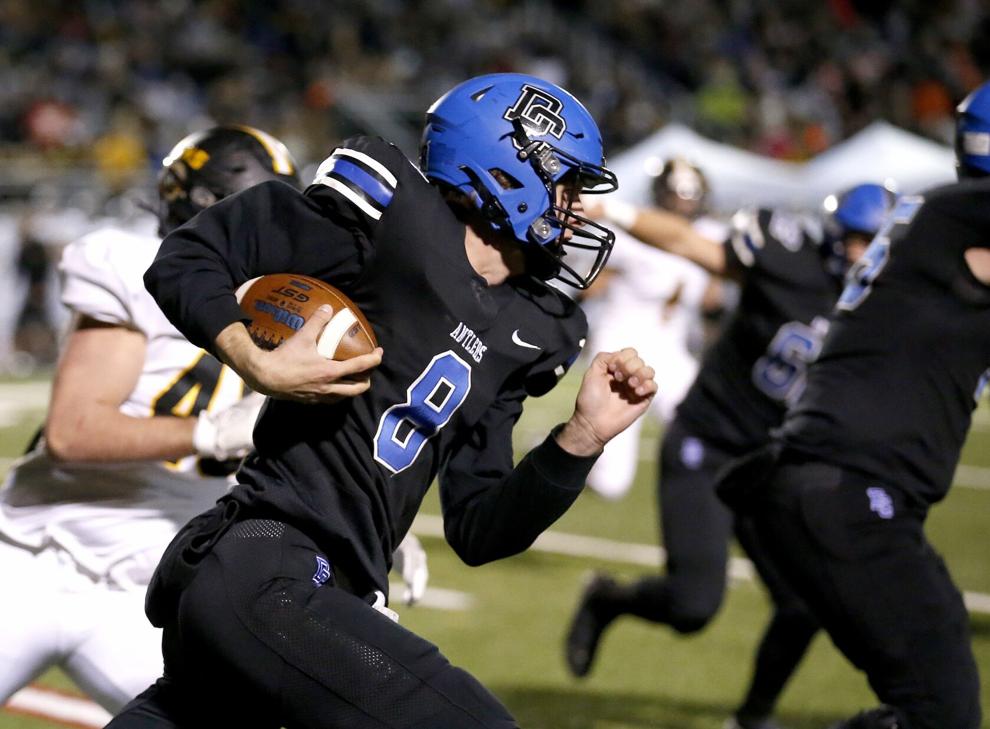 Deer Creek vs Sand Springs
Deer Creek vs Sand Springs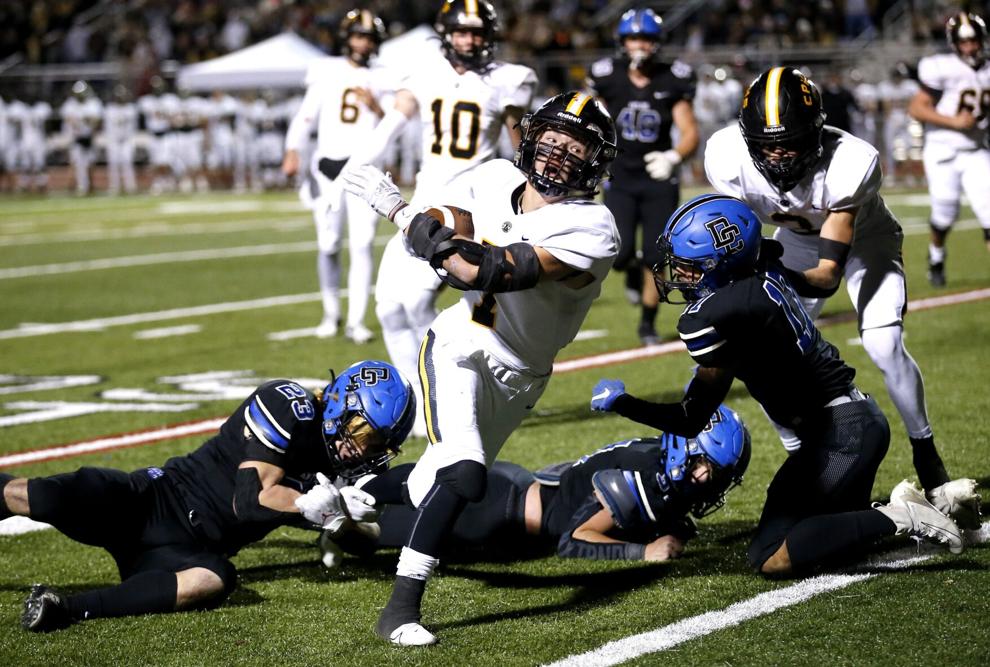 Deer Creek vs Sand Springs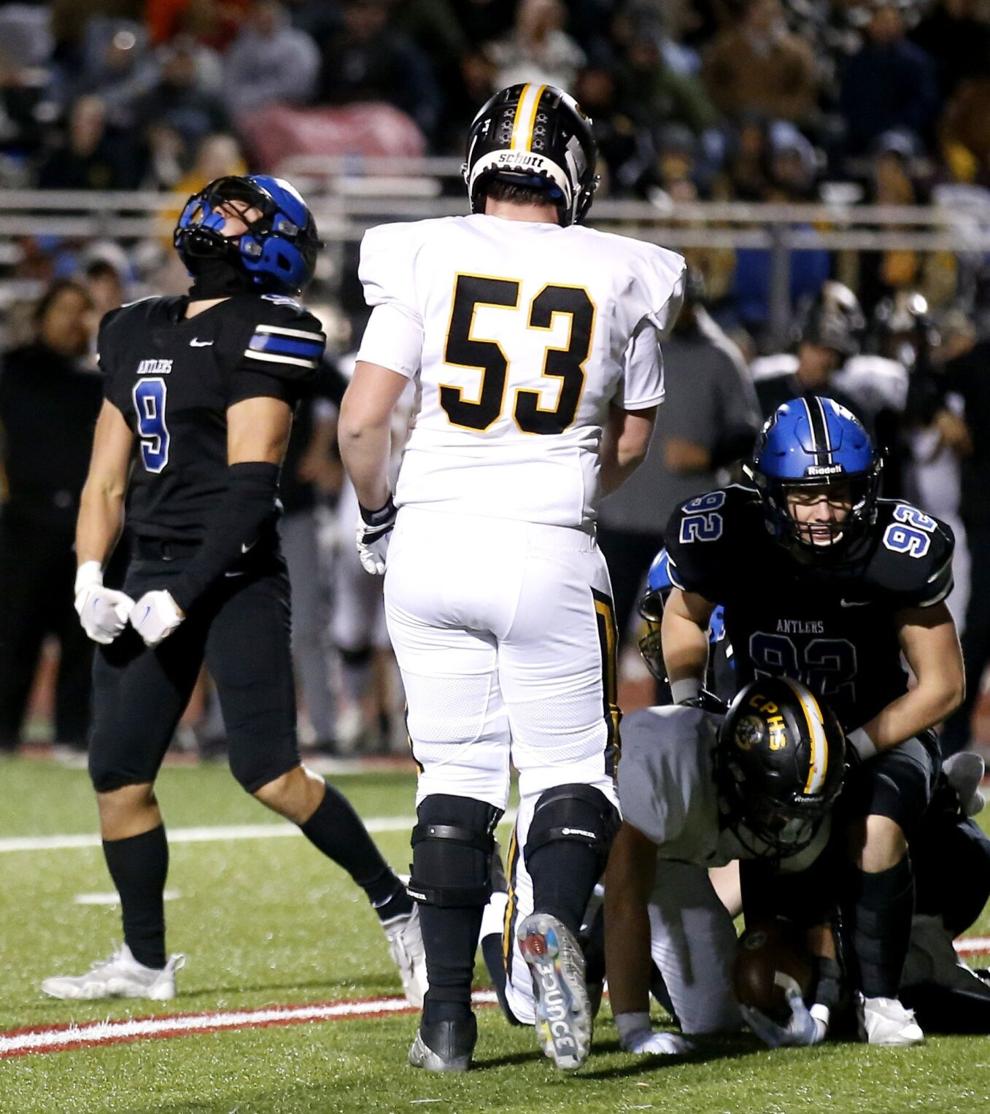 Deer Creek vs Sand Springs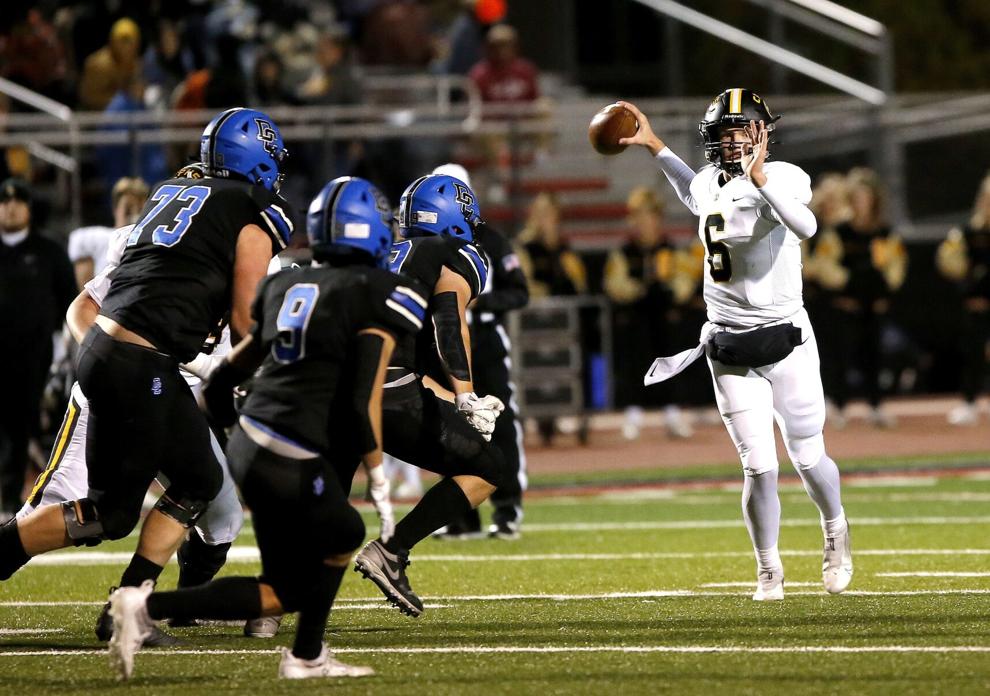 Deer Creek vs Sand Springs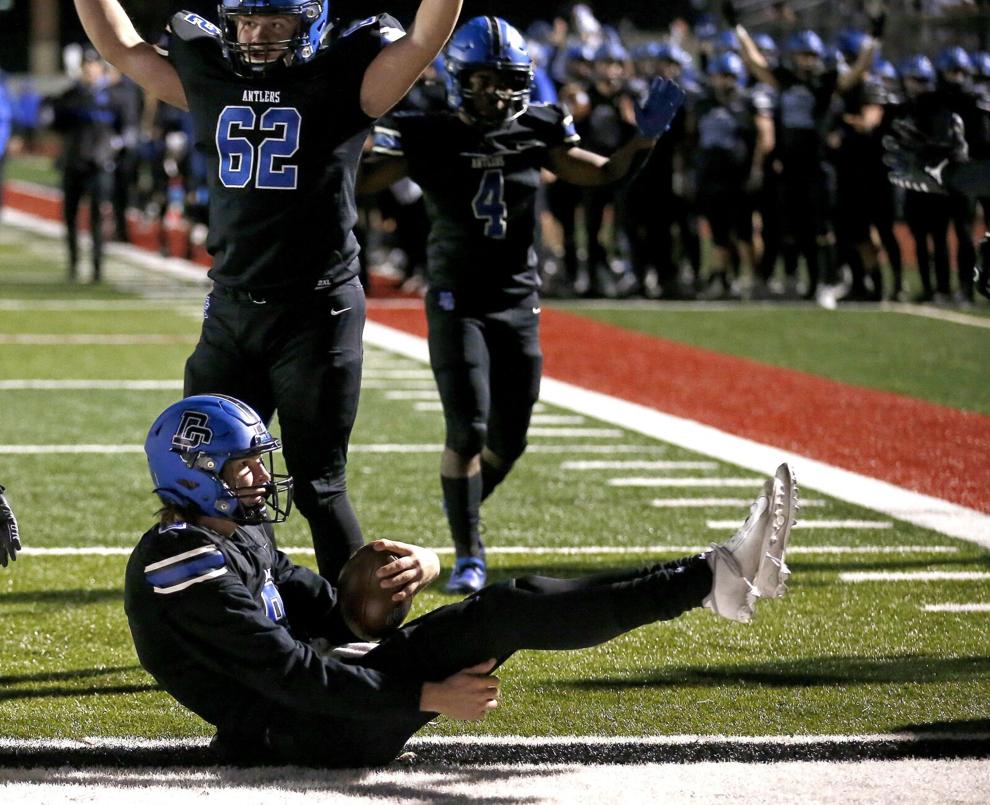 Deer Creek vs Sand Springs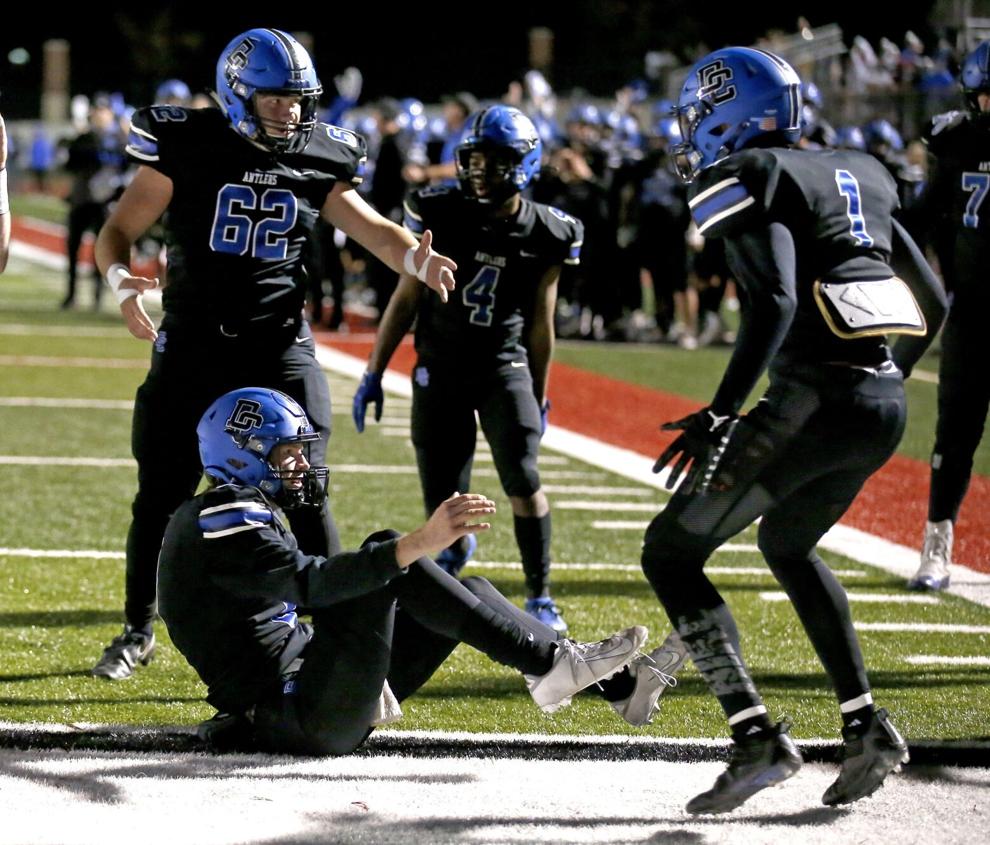 Deer Creek vs Sand Springs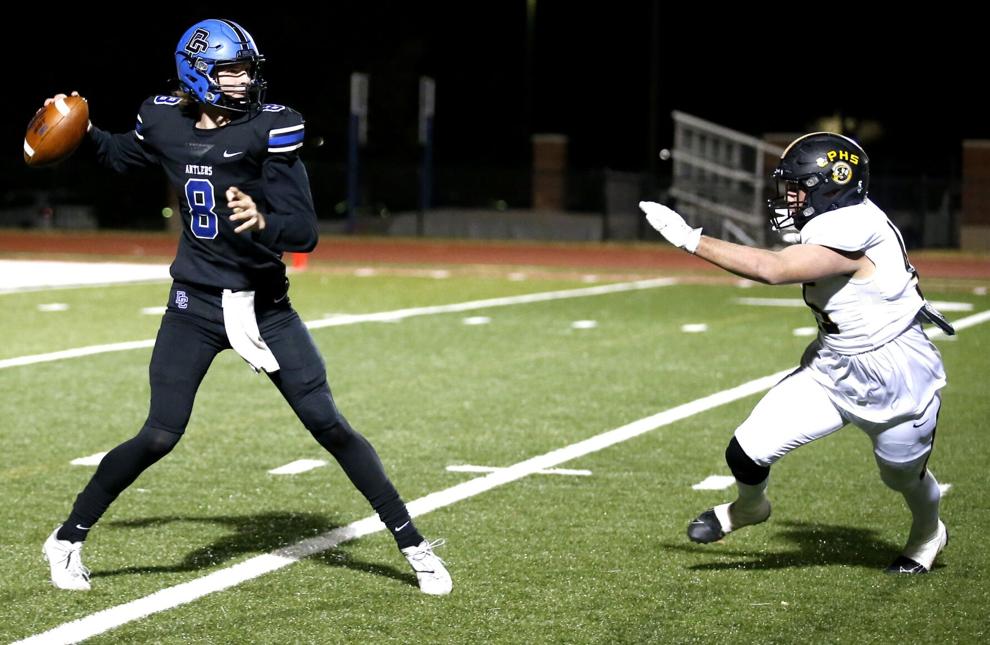 Check out our latest digital-only offer and subscribe now