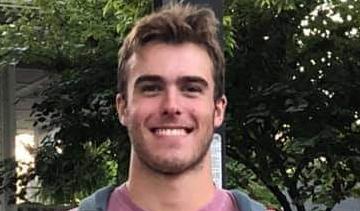 Playing competitive athletics is one way to get a cool nickname. Bristow's Alex "Frosty" Winter has one of the best among area high school football players this season.
A four-year contributor, the 6-foot-4, 225-pound tight end/defensive end is so athletic that he returned a kickoff 80 yards for a touchdown this season. He also starts in basketball.
But Winter wasn't nearly as athletic when he received his nickname in the seventh grade. In those days, he was an out-of-shape offensive lineman who complained one night that it was just too hot to be playing football.
Then-seventh grade coach Shaun Roebuck heard the remark and asked, "Who do you think you are? Frosty the Snowman? Do you think you're gonna melt?"
Not long after that, Winter grew more dedicated in the weight room and his athletic profile started to rise. And the nickname stuck.
"Today, everyone in town calls me (Frosty)," he said. "Even the (PA) announcer. When I make a tackle, he says, `Tackle by Frosty Winter.'"
That's not all. Little kids look up to Winter, and it seems like every girl in school wants to chat. Not bad for a guy who once thought nobody knew his name.
Here are four more area football players with catchy handles:
Martel, RB, BeggsWhen he was born, Martel explains, his grandmother, Bridget Reagan, couldn't find him in the hospital nursery until she remembered he had red hair.
Today, Martel has Mekusapv as part of his Twitter handle, but he's been known to most people as Red since he was an infant.
The sophomore running back is the second-leading rusher for the 2A No. 3 Demons, who visit No. 1 Metro Christian in a key District 2A-7 matchup Friday.
Last spring, he was part of the Demons' championship teams in the 100- and 200-meter relays at the Class 3A state track meet.
Will "Big Chedda" Restine, OT, PoteauRestine, a 6-foot-2, 275-pound junior, has improved greatly since his sophomore season and has a chance to be a dominating blocker, Pirates coach Greg Werner said.
Last spring, he had just lifted an enormous amount of weight and senior linebacker Dean Odom, a team leader assigned by Werner to oversee Restine's progress in the weight room, started whooping it up and cheering for "Big Chedda."
"I think it was kind of random on his part," Restine said, "but I like (the nickname). Now, it seems weird when somebody calls me by my real name."
This isn't the first nickname Odom has hung on a teammate. Others include Jacob "Bueford" Smith, Kord "Cool Ranch" Fenton and Syler "Rooster" Fruen.
WR, CentralAlmost no one knows Shaw's real first name, but that doesn't matter because he's been Bill for as long as he can remember.
"I'm talking about young," he said, "maybe 1 or 2 years old."
His grandfather, Donald Ray Pope, started calling him Bill because Pope grew up in Okmulgee with a friend who was also nicknamed Bill.
Shaw's first name, "Retsel," is actually "Lester" spelled backwards. Shaw's grandfather on his father's side was named Lester, and the spelling was reversed for Shaw's dad. Shaw is named after his dad.
The junior receiver moved from Union in the offseason and helped the Braves win the All-City Preview for the second time in three years.
CB, BartlesvilleJett isn't Scully's nickname. It is actually his middle name, but it works like a nickname.
His father, a former Barnsdall football player named Jimmy Lee Scully, was a fan of former Oakland Raiders receiver James Jett, loved the name, and wanted his son to be really fast.
Scully, a 6-foot-2, 165-pound sophomore, is that and more. He already has an interception this season and has defended against some of the area's best athletes, from Collinsville's Oscar Hammond to Bixby's Braylin Presley and Luke Hasz.
Said Bruins coach Jason Sport: "I guess you have to be fast when your name is Jett."