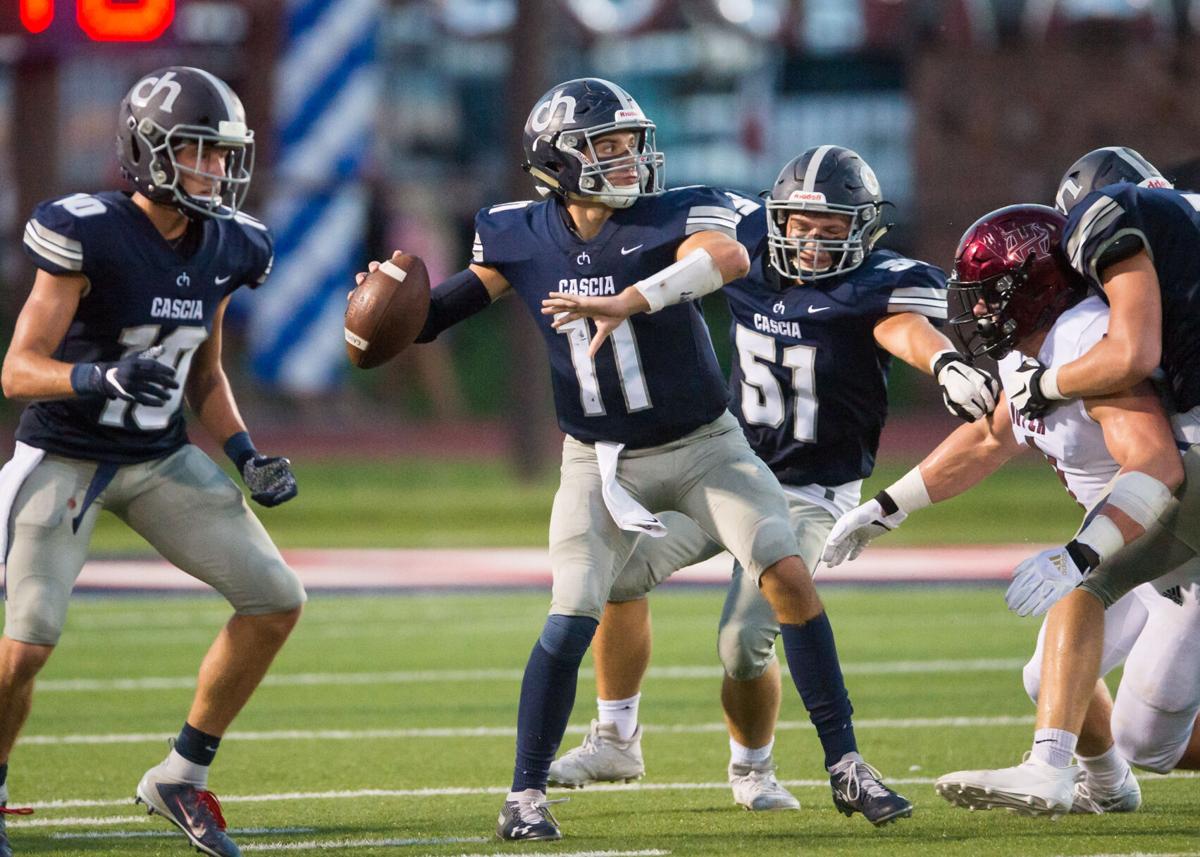 ---
Cascia Hall 28, Rejoice Christian 26
Cascia Hall and Rejoice Christian set the bar high for future meetings after their first matchup Friday night.
Needing a two-point conversion to knot the game at 28 with 45 seconds remaining, Rejoice Christian came up short when Cascia Hall's Griffin Boedecker deflected the pass attempt and Flynn Sage came up with the interception.
The visiting Class 2A No. 9 Commandos (2-1) led by as many as 15 points in the fourth quarter, thanks to Baxter Robertson's 37-yard touchdown run with 10:08 left.
Rejoice Christian (0-2) answered on a 34-yard TD pass from Chance Wilson to Jay Miller midway through the fourth quarter. The Eagles scored their final touchdown on Wilson's 6-yard pass to Bryce Revard.
"It was a good, gritty win against a program I have a lot of respect for," Cascia Hall coach Joe Medina said. "We ran the ball well, made some key stops on defense and two huge plays on special teams. We played good complimentary football."
Quarterback Cooper Mullen finished had a 2-yard TD run and a 45-yard TD pass to Aidan Hicks.
For Rejoice Christian, Wilson had a pair of 1-yard TD runs.
— Ben Johnson, for the Tulsa World
---
Week 2: Owasso dominates Broken Arrow; Jenks shuts out Union; Follow all our coverage here
High school football scoreboard
Owasso 32, Broken Arrow 6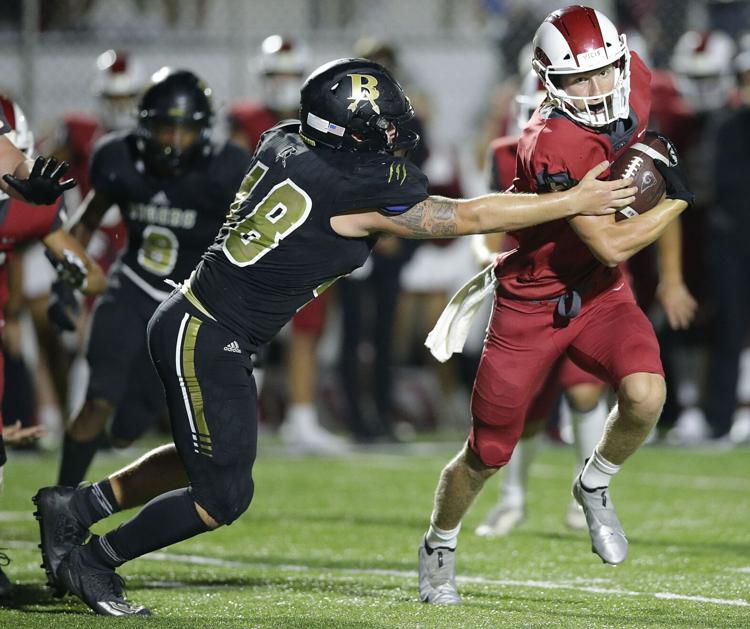 Complete coverage of Week 2
Jenks 28, Union 0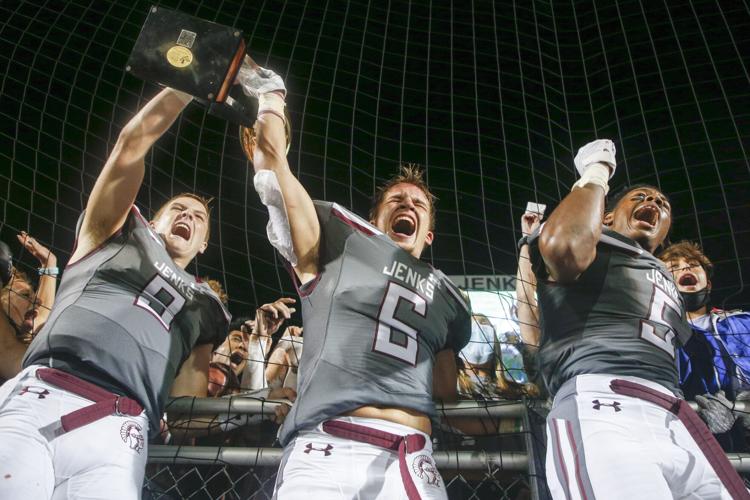 Complete coverage of Week 2
Bishop Kelley 35, OKC McGuinness 21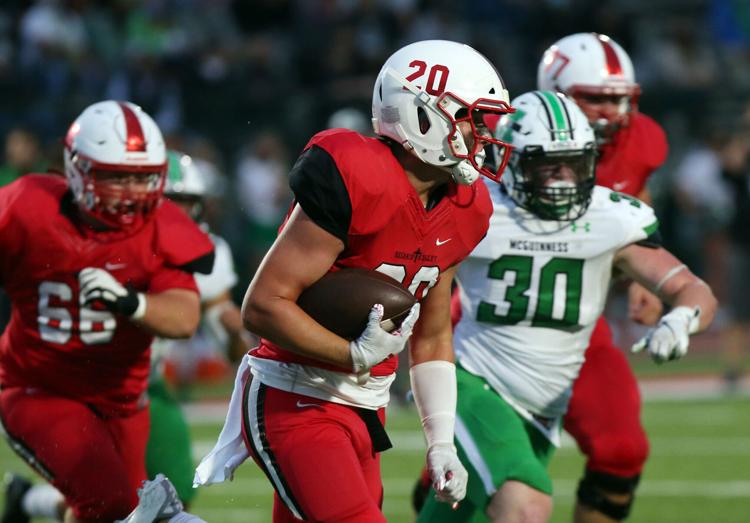 Complete coverage of Week 2
More coverage from Friday night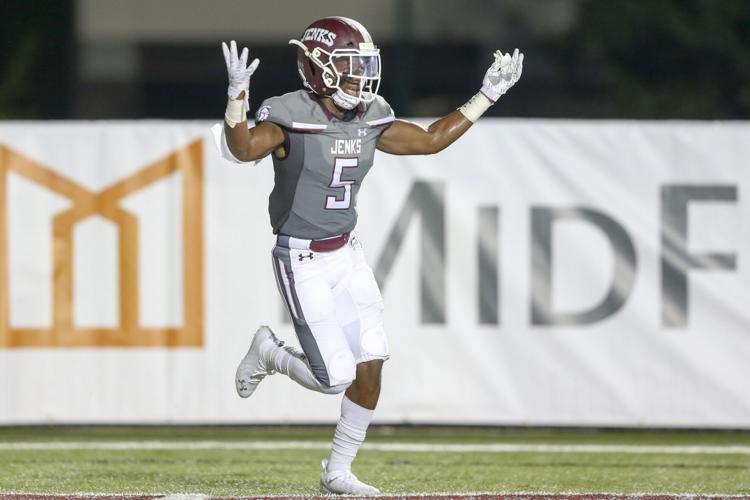 The 2020 NFL season is underway.
Coming off a nationally-televised win over Bentonville West to open the season, Broken Arrow notched another high profile victory Friday, knoc…
A most unusual 2020 high school football season kicked off Friday.
High school football is scheduled to start this week, but who knows if school will even be in session by Friday.
Follow the action on Twitter with the Tulsa World sports department
OKPrepsExtra.com: Home to everything high school sports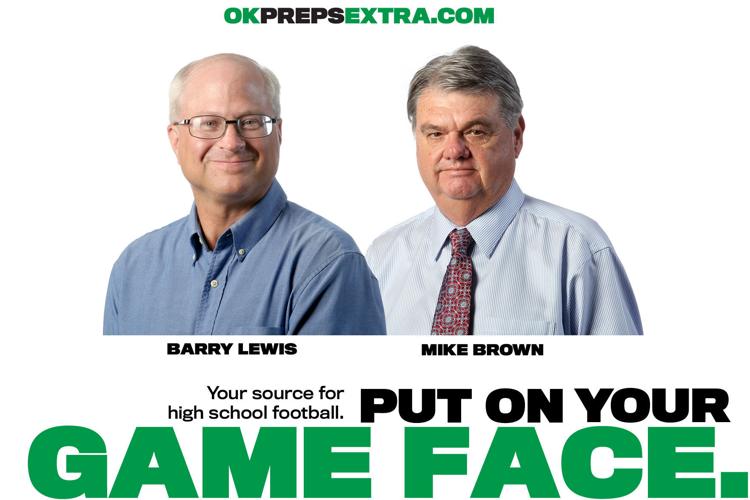 Get in the game with our Prep Sports Newsletter
Sent weekly directly to your inbox!