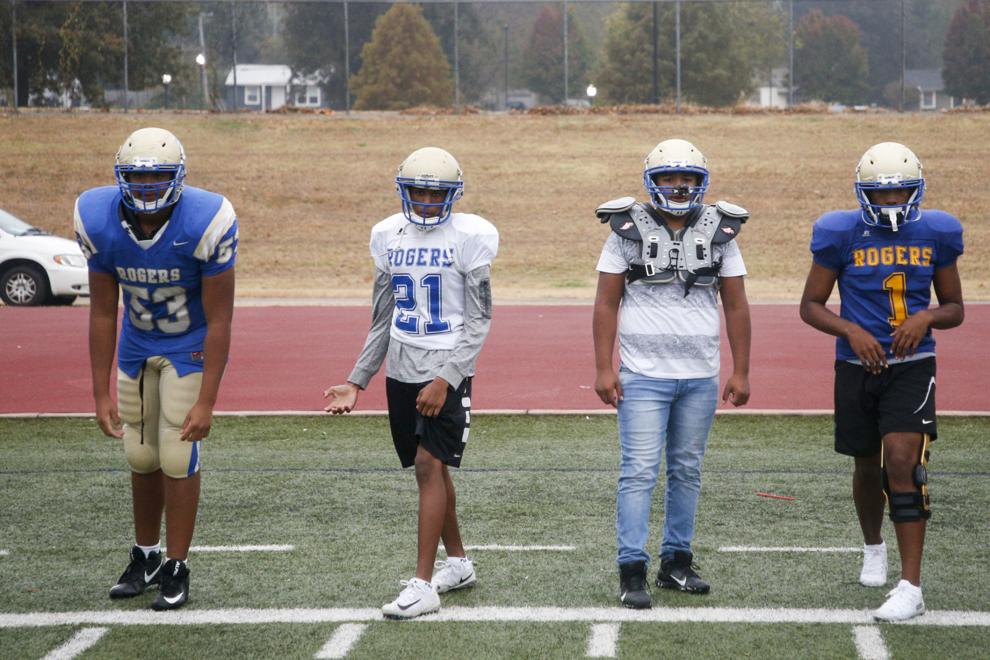 Before Friday's season-ending trip to Collinsville and a clash with the Cardinals, Will Rogers College High football coach Parker Childers will oversee the loading of 40 players and their equipment onto a Tulsa Public Schools bus.
The Ropers also take to Collinsville a 36-game losing streak. The Ropers haven't experienced a victory since September 2016. During a four-game stretch this season, Rogers was outscored 210-12 by Tahlequah, Pryor, Claremore and Skiatook.
In spite of unfortunate circumstances, though, there is optimism and energy within the program.
For 80 years, because Rogers never had an on-campus stadium, Ropers squads have been bused to all games. For games that were classified as "home games," the Ropers played for several decades at the University of Tulsa's Skelly Stadium. More recently, Webster's Marshall Milton Stadium and Booker T. Washington's S.E. Williams Stadium were "home" venues for the Ropers.
During the 81st season of Rogers football, however, home games will actually be played at home.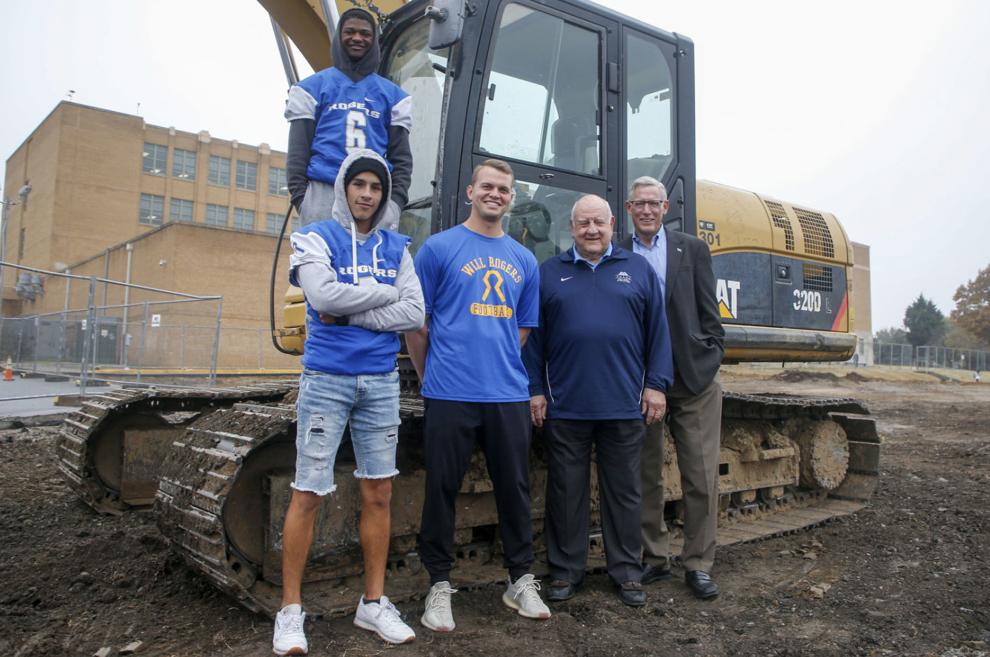 By the start of the 2020 season, yet another big-ticket Tulsa Public Schools facility project will have been completed. Positioned on the west edge of the Rogers campus — which is positioned a few blocks northeast of the University of Tulsa campus — will be a beautiful, $4.5 million stadium that could change the culture of Rogers football and certainly should enhance the neighborhood.
"This goes beyond Rogers football because so many different sports will use it," said state Sen. Dave Rader, who during the '70s was a Rogers quarterback. "Plus, there's a community here, waiting to use it.
"If you see little-league soccer and flag football games here, it becomes a community landmark. Kids aren't any different now than when I was a kid: they like nice, new things, and maybe this will (compel) more kids to stay here and play football for Rogers and graduate from Rogers."
After starring at Rogers, Rader was a TU quarterback and the TU head coach. A decade before Rader attended high school, Gil Cloud was a Rogers student and football player — a two-way lineman and placekicker for really good Ropers teams.
More than 50 years since he graduated from Rogers, Cloud is the overseer of the school's stadium development. As the TPS athletic director, his work on behalf of the district's coaches and athletes has been a godsend.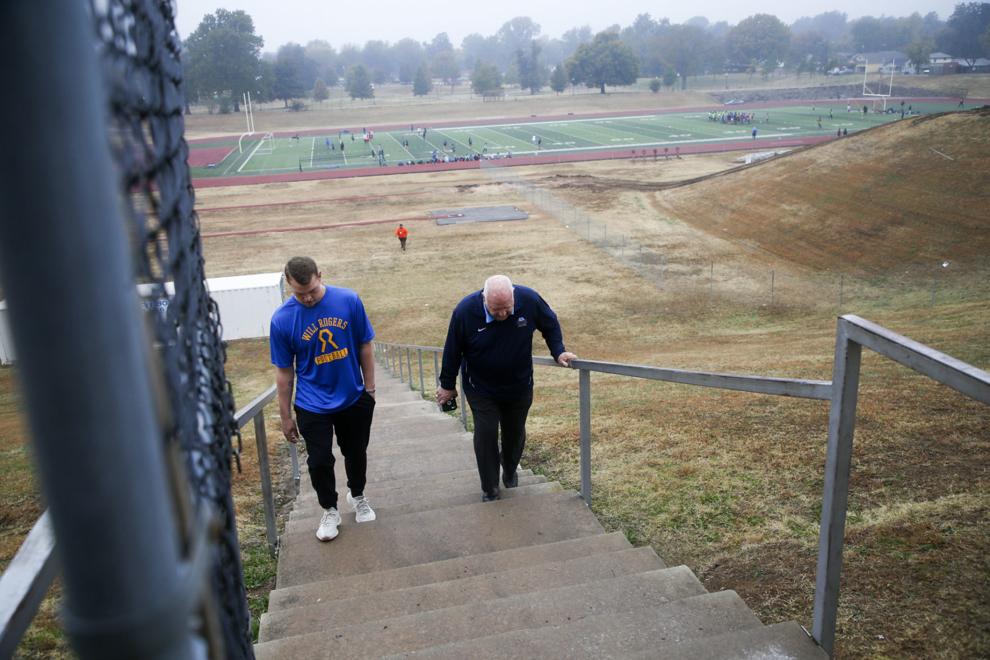 The Rogers stadium will be built on the footprint of Frnka Field, on which soccer is played and football is practiced. Frnka Field is named in memory of Henry Frnka Jr., a Rogers running back who died after sustaining a head injury during a 1946 game against Central. Frnka was the son of Henry Frnka Sr., who had been TU's head football coach from 1941-45.
The new venue still will be known as Frnka Field, but it will be part of a stadium that has not yet been named. It also will be the competition home of the Rogers soccer and track programs. The stadium project is part of a $15 million bond project approved by voters in 2015.
Per Tulsa Public Schools board policy, a committee will preside over a three-month stadium naming process. Suggestions will be accepted from Rogers alumni and other members of the TPS community.
Because Cloud is a distinguished Rogers grad, because he has done a masterful job of sustaining programs on the tightest of budgets, and because he was involved in the development of new field houses at Booker T. Washington, Edison, Memorial and McLain, it seems natural that his name would be considered for the Rogers stadium.
Rogers' first-year head football coach is Parker Childers, an Edison graduate who at 26 is believed to be the youngest of all Oklahoma varsity head coaches. His previous football experience amounted to having coached seventh- and eighth-graders at Thoreau Demonstration Academy.
With the Ropers, Childers' offensive coordinator is his father, Scott Childers.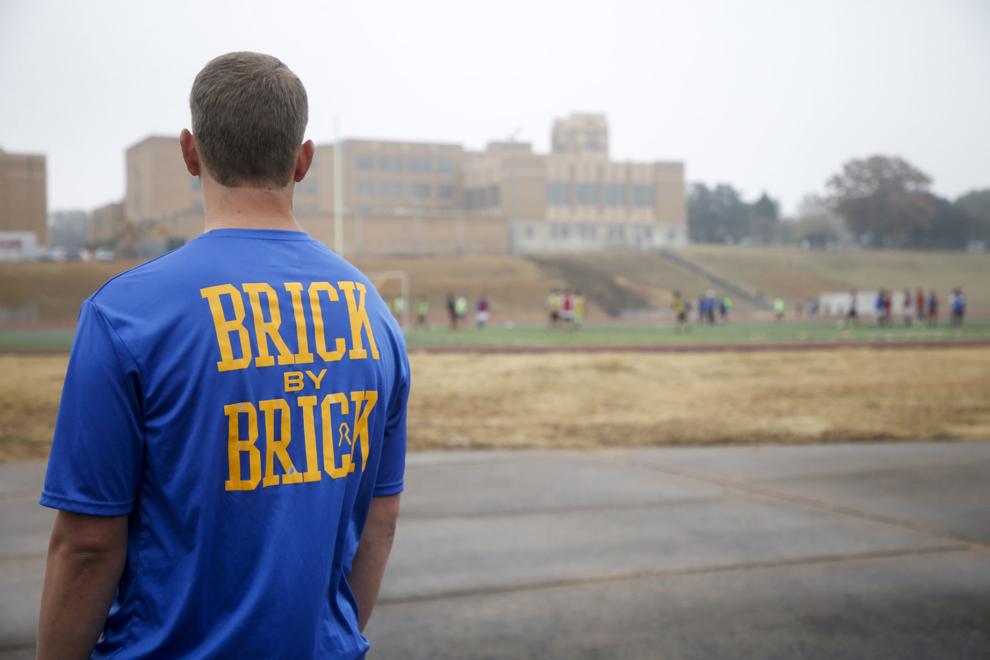 "I inherited a team that hasn't won in three years," said Parker Childers, who was hired only two days before the start of spring practice. "Our guys are playing football because they really want to play football. I'm just trying to be as much a mentor as a coach."
As the Rogers program has lacked a winning identity and an actual home venue, scores of talented athletes chose to attend high school elsewhere.
"In some ways, the new stadium could be a recruiting tool," Childers said. "Kids like to go to the newest, greatest place, so that alone could help us. Some of the guys who've been deciding to play football at other schools — maybe they'll decide to help us at Rogers."
Among Ropers seniors is quarterback Gator Cosar, whose career ends with the Collinsville contest on Friday.
"I'm just happy that our younger guys get to play in (a new stadium)," Cosar said. "I'll be here to watch."
While Rader acknowledges the value of a Rogers stadium, he has fond memories of his football bus trips of 40-something years ago. Only nine-tenths of a mile separates the Rogers campus and the TU campus, but there always was a bus ride to Skelly Stadium for the Ropers' "home" games.
"Our whole team fit on one yellow bus," Rader said. "As we were about to turn right onto Eighth Street, a senior would bark a command, and all the players simultaneously would buckle the chin strap on their helmets.
"When we got to Eighth Street, we knew it was time to get serious."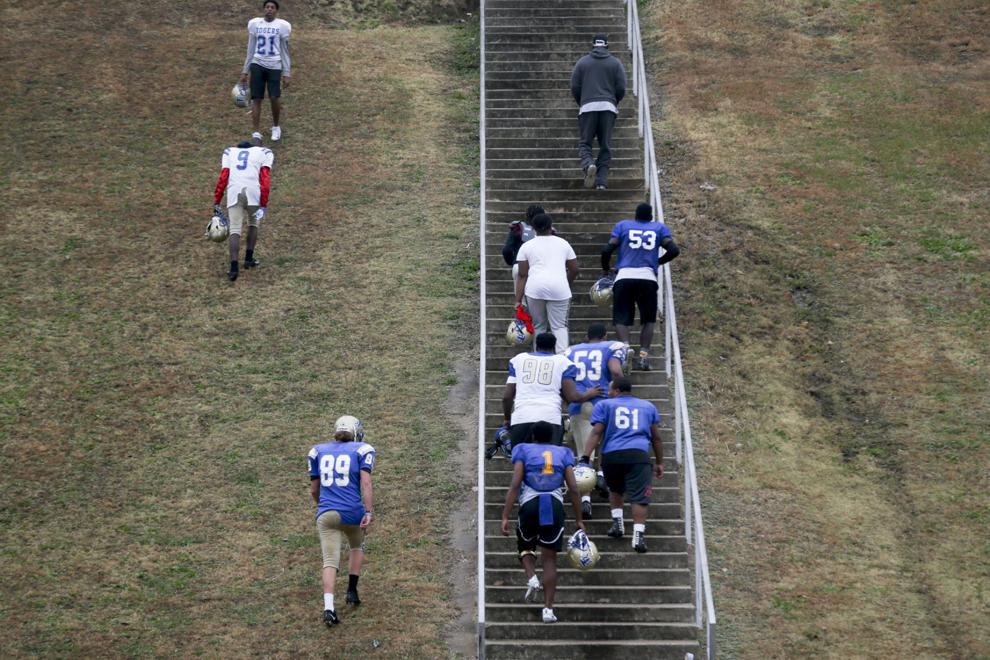 As of next season and beyond, the Ropers' bus mileage will be reduced. They'll get to play at home. And if the new stadium does have a positive impact on the makeup of the Rogers football roster, the Ropers might just win at home.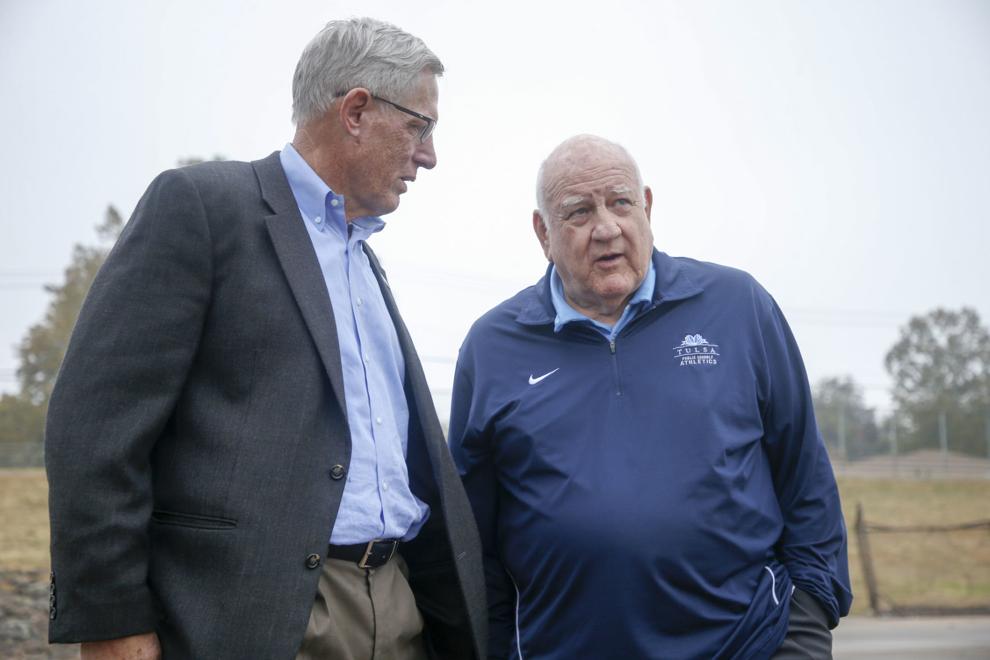 ---
Other "Beyond the Sidelines" features
---
FEATURED VIDEO