OWASSO — Booker T. Washington guard Aaron Potter had a happy homecoming Friday night in Owasso.
Potter scored 24 points and Kam Parker added 19 to help lead the Class 6A No. 8 Hornets past No. 11 Owasso 65-61 in a Frontier Valley Conference matchup.
The last time the Hornets (10-0, 5-0) lost was in last year's regional opener against Owasso. Potter tied for Owasso's scoring honors that night.
"Being here brought back a little bit of memories, but I'm glad I'm playing for Booker T. right now and it was a good win," Potter said. "It was really fun playing back here. I loved the energy."
Potter started slowly, as did the Hornets, who fell behind 7-0. But Potter warmed up in the second quarter with 11 points to help Washington take a 31-23 lead into halftime.
"We knew starting out he was going to be jittery, trying to impress a little bit," BTW coach Eli K. Brown III said. "We just had to get him calmed down a little bit, and he ended up calming down and he was big."
Potter added, "It was hard to start, but we stuck to the game plan, played a little more aggressive and got over the hump. Everyone kept telling me don't get too high, never get too low, stay level-headed."
Potter's dunk midway through the third quarter made it 38-31, but Owasso rallied to tie it at 45 on Caleb Leslie's 3-pointer before Maikhi Chambers sank two free throws to put the Hornets back ahead 47-45 at the end of the period. That started an 8-0 run for the Hornets, but the Rams battled back. Caden Fry scored off an offensive rebound to cut BTW's lead to 63-59 with 2:50 remaining.
With 26 seconds left, play was stopped for a few minutes after a couple of plastic bottles were thrown on the court in protest of a non-call. After play resumed, Owasso's Wendell Mann's basket with 11.8 seconds remaining made it 63-61. Six seconds later, however, BTW's Lathan Boone made two free throws to seal the outcome.
"He's done that time and time again this year," Brown said. "Lathan is cool, calm and collected."
Fry led Owasso (6-5, 3-2) with 23 points and 12 rebounds.
"To beat a team that executes so well and is so well-coached and is senior led, it's a good win for us," Brown said. "My hat's off to them. Owasso has one of the best shooters we'll see all year, Caleb Leslie, and one of the best big men, Caden Fry. And we knew going against them, it was going to be tough. Different kids are stepping up."
B.T. Washington 61, Owasso 48 (girls): Carrigan Hill ignited a decisive quick start for the Hornets as she had 14 of her 18 points in the first half.
"She was on fire," BTW coach Rabu Leyva said. "She did a really good job like a senior should do."
Hill's fourth and final trey gave Washington a 29-13 lead before the Rams rallied to cut their deficit to 31-21 going into intermission.
The Hornets increased their lead to 46-29 late in the third before Owasso responded with an 8-0 run, but Aunisty Smith answered with a trey and the Rams never got any closer.
"It was a good win for us," Leyva said.
Marcayla Johnson added 16 points and Smith scored 12 for Washington (4-6, 2-2), which snapped a four-game losing streak. Ellie Morrill and Laila Hamilton paced Owasso (5-6, 1-3) with 13 points each.
B.T. WASHINGTON 65, OWASSO 61 (boys)
B.T. Washington;11;20;16;18;—;65
B.T. Washington (10-0): Potter 24, Parker 19, Johnson 8, Boone 6, Chambers 6, Oates 2.
Owasso (6-5): Fry 23, B.Mann 14, Lewis 10, Leslie 6, W.Mann 5, Z.Harbaugh 3.
B.T. WASHINGTON 61, OWASSO 48 (girls)
B.T. Washington;17;14;13;15;—;61
B.T. Washington (4-6): Hill 18, Johnson 16, Smith 12, Owens 8, Sweet 3, Braxton 2, DeLousier 2
Owasso (5-6): Hamilton 13, Morrill 13, Stover 8, Zumwalt 6, Stocksen 4, Yokley 4.
Photos: Booker T. Washington takes on Owasso in high school basketball
BTW at Owasso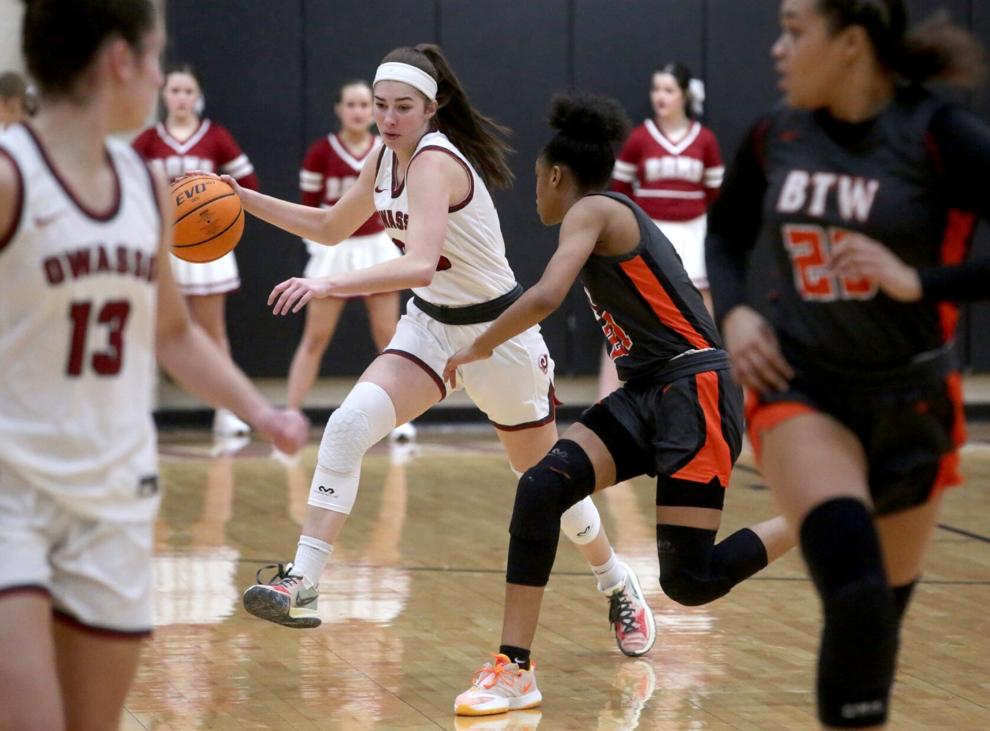 BTW at Owasso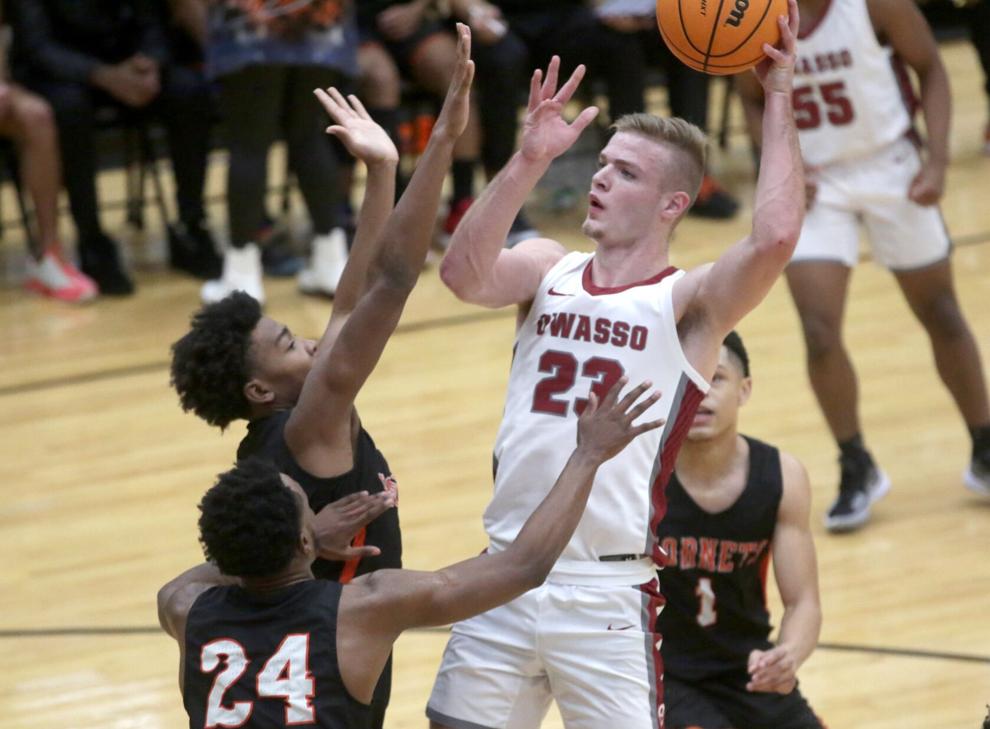 BTW at Owasso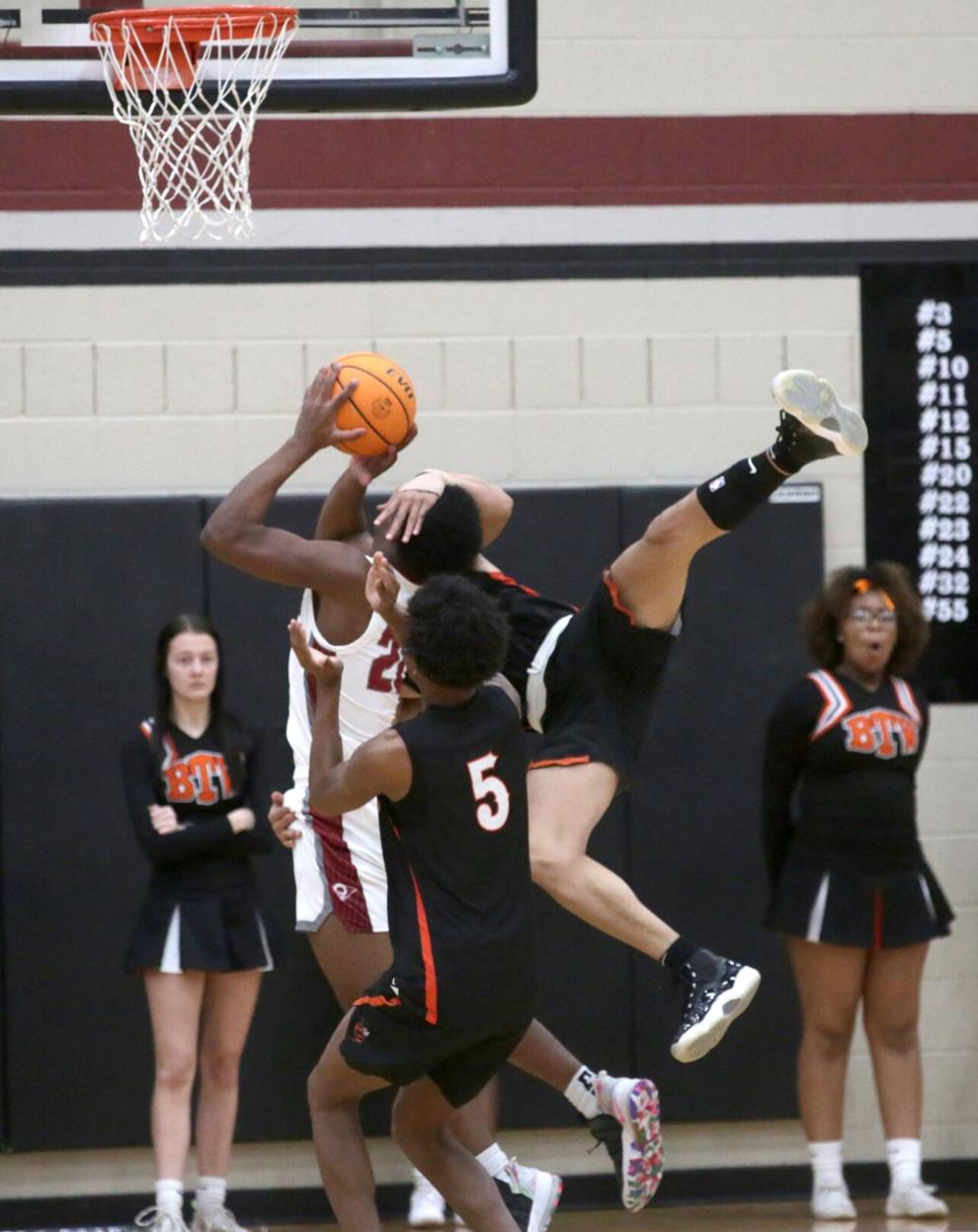 BTW at Owasso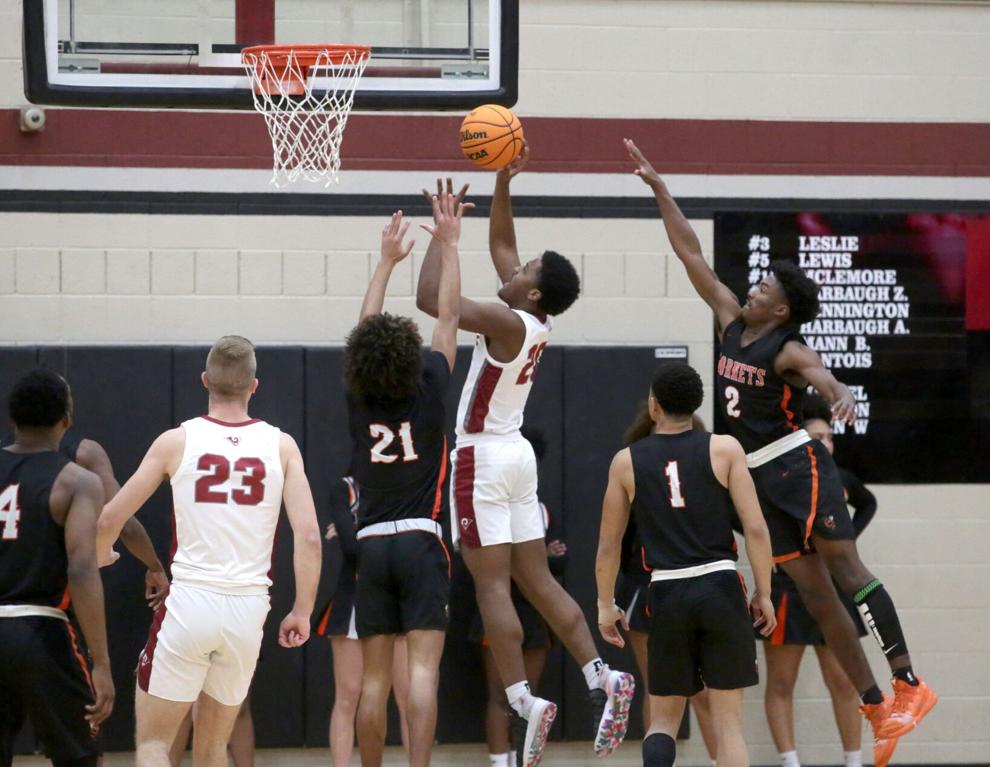 BTW at Owasso
BTW at Owasso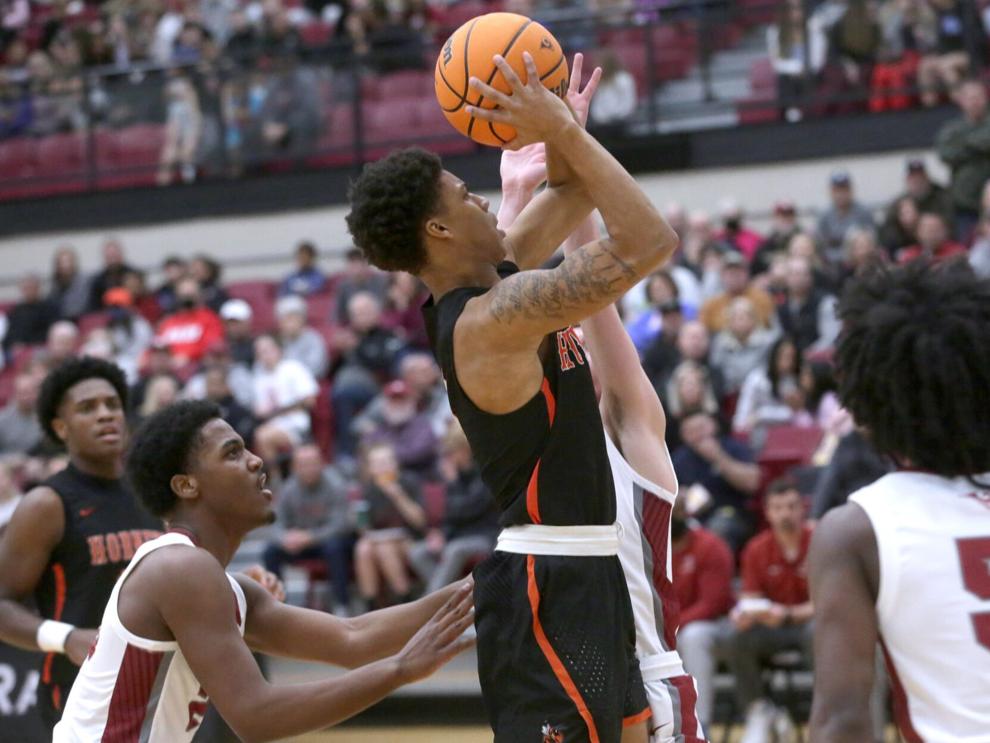 BTW at Owasso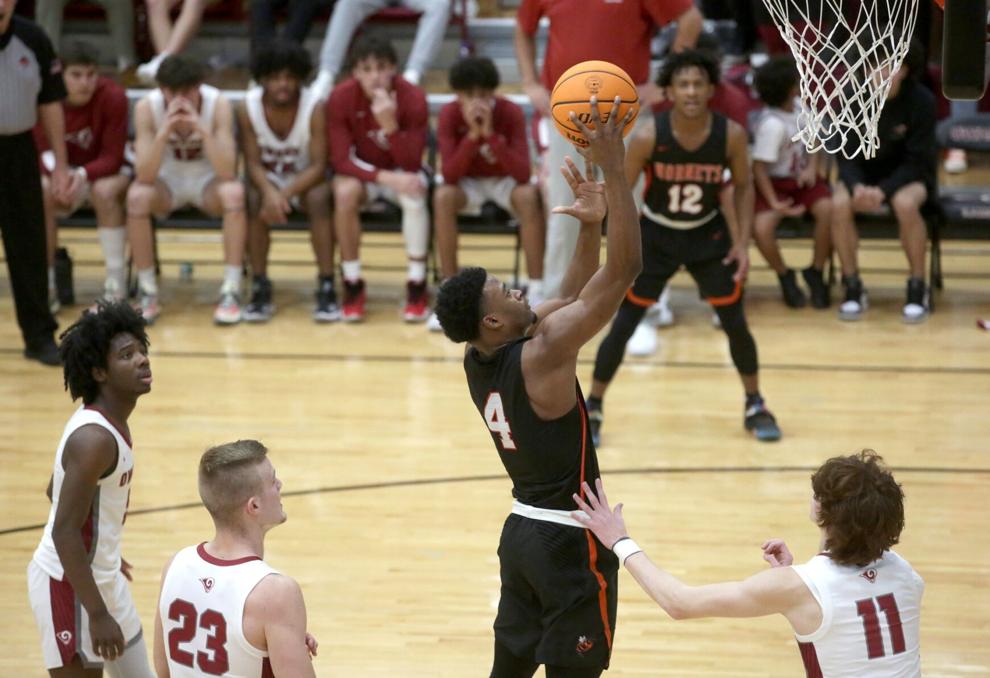 BTW at Owasso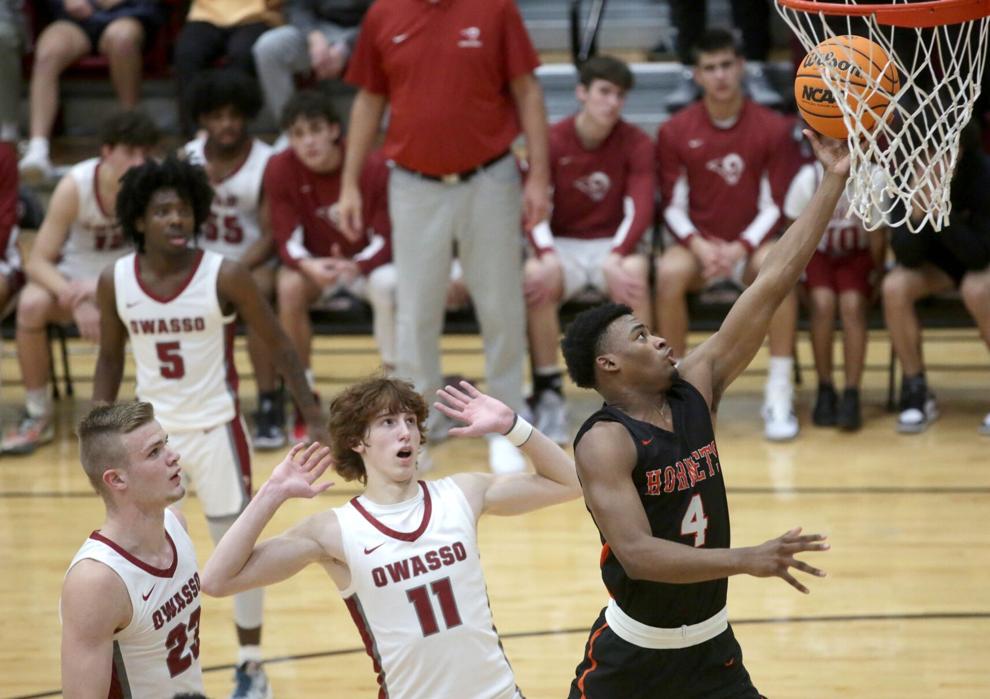 BTW at Owasso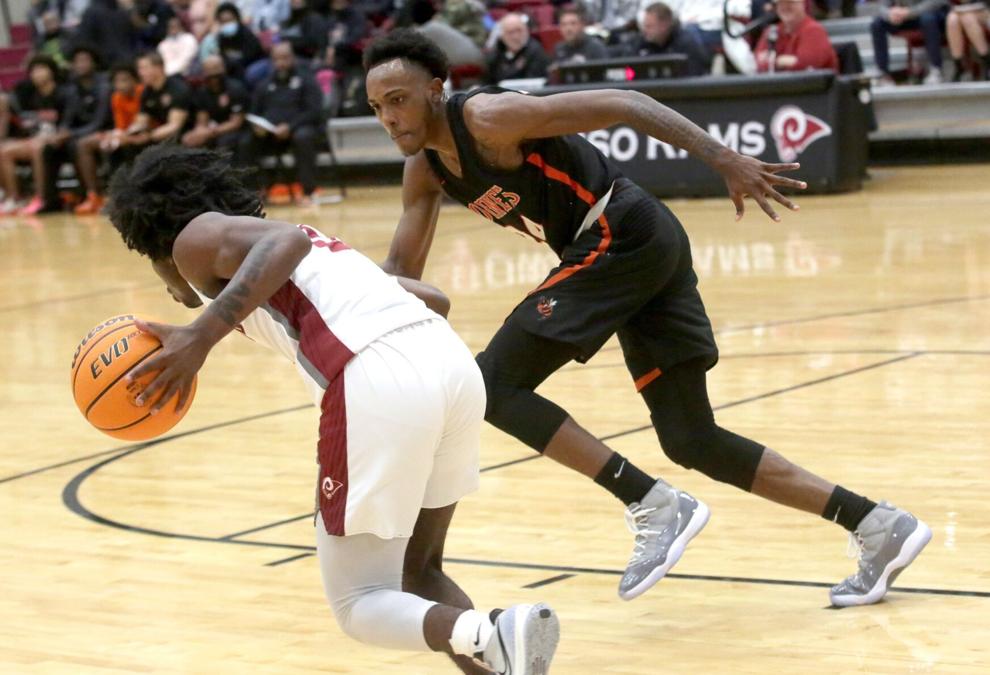 BTW at Owasso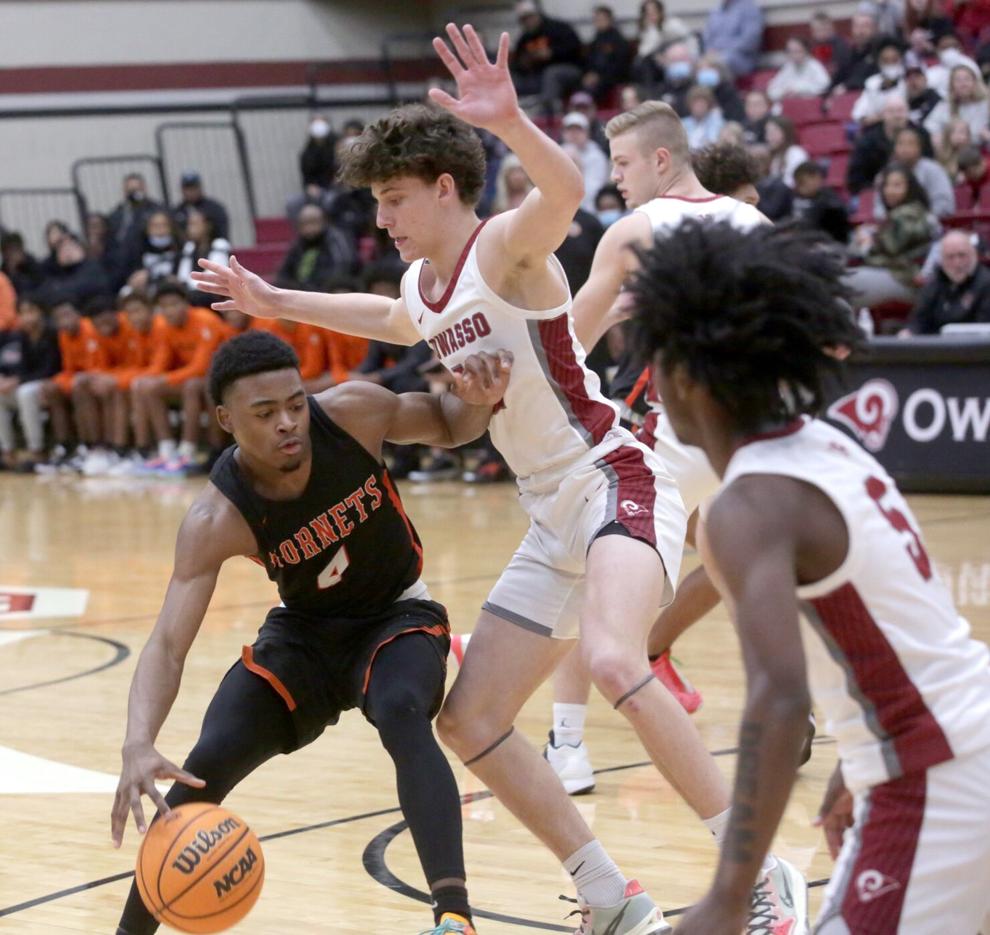 BTW at Owasso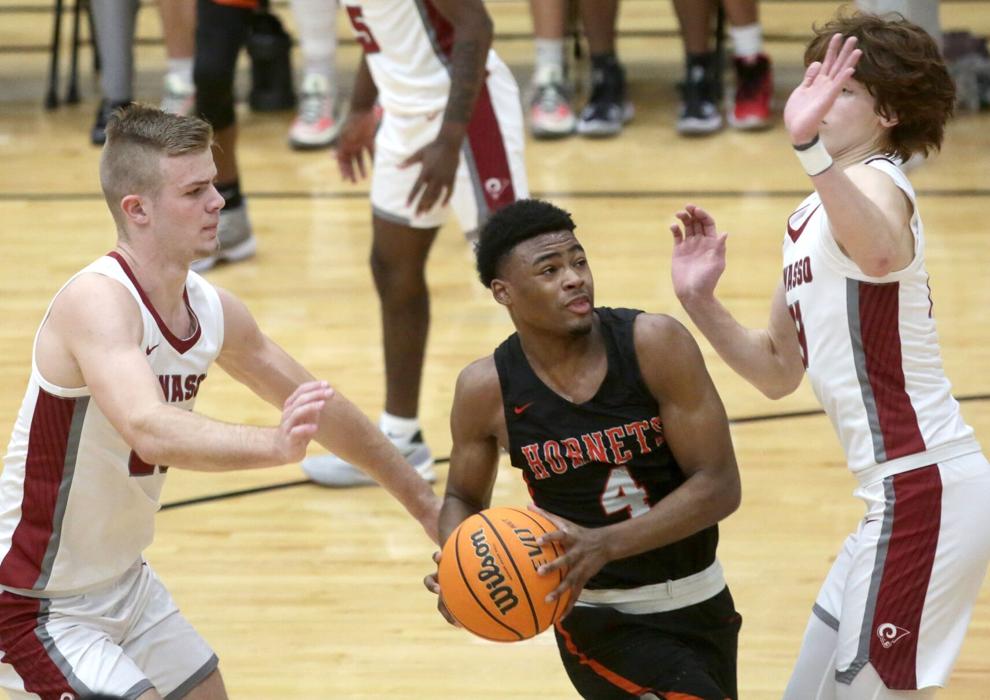 BTW at Owasso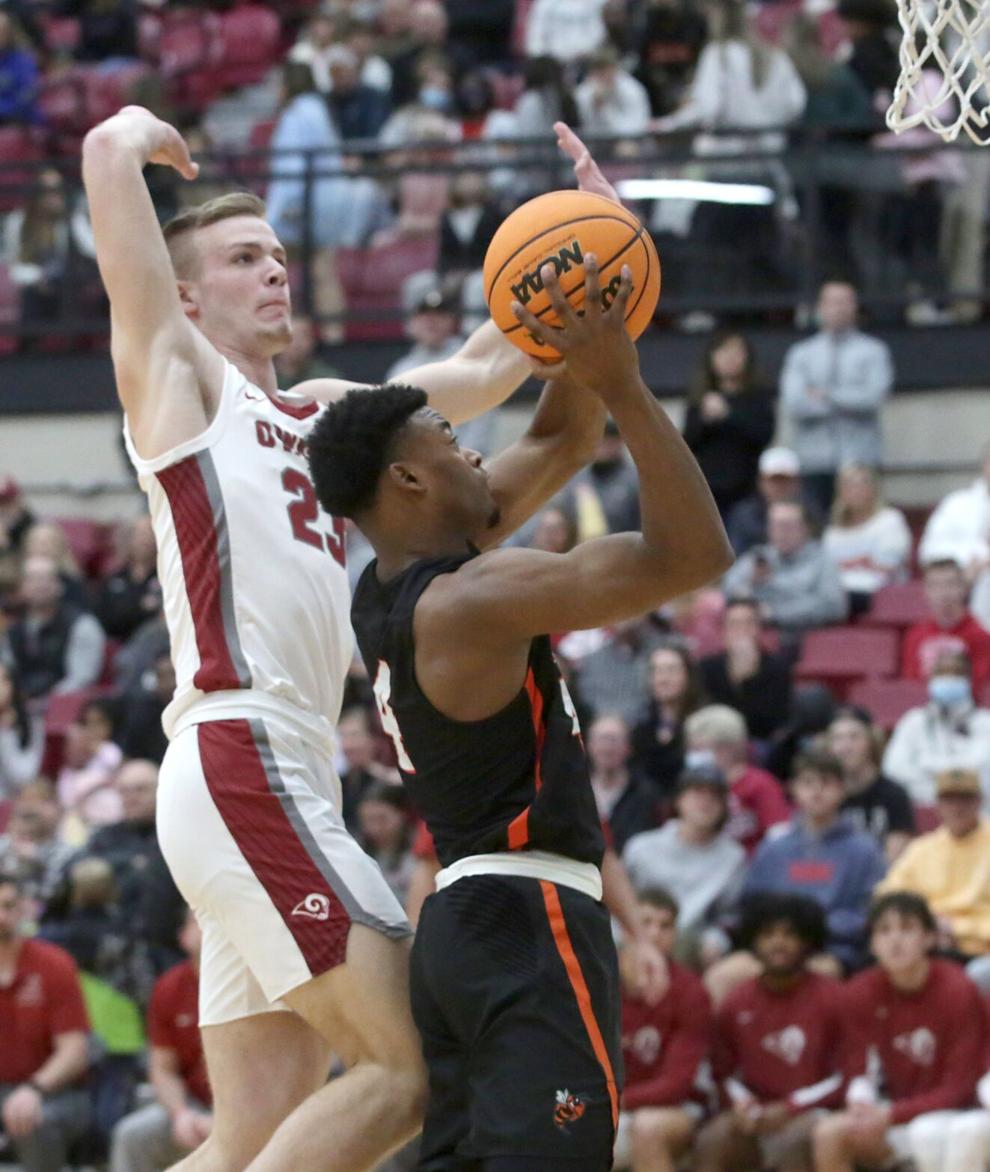 BTW at Owasso
BTW at Owasso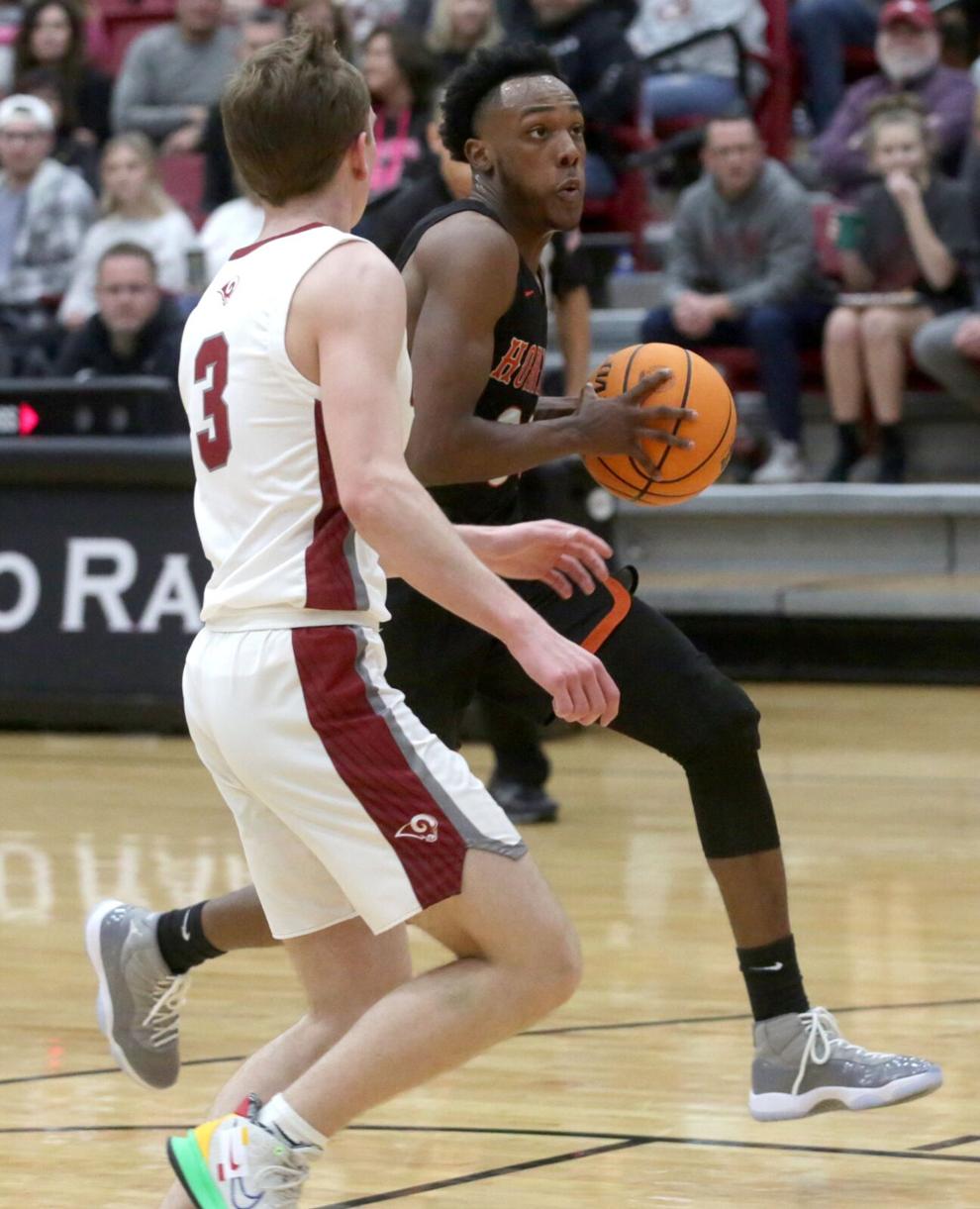 BTW at Owasso
BTW at Owasso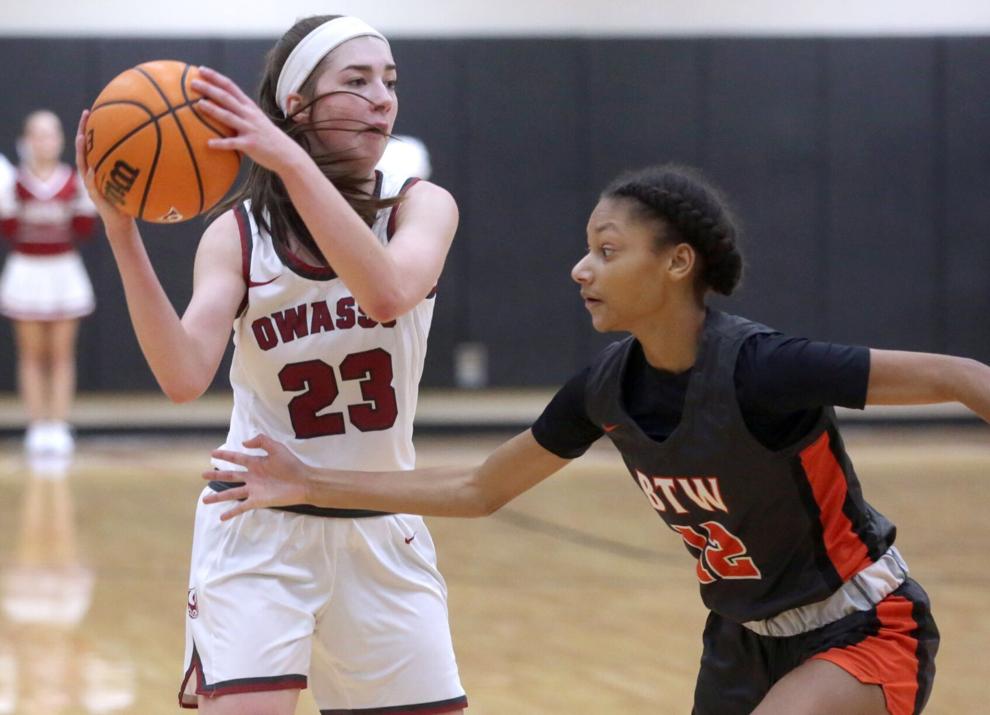 BTW at Owasso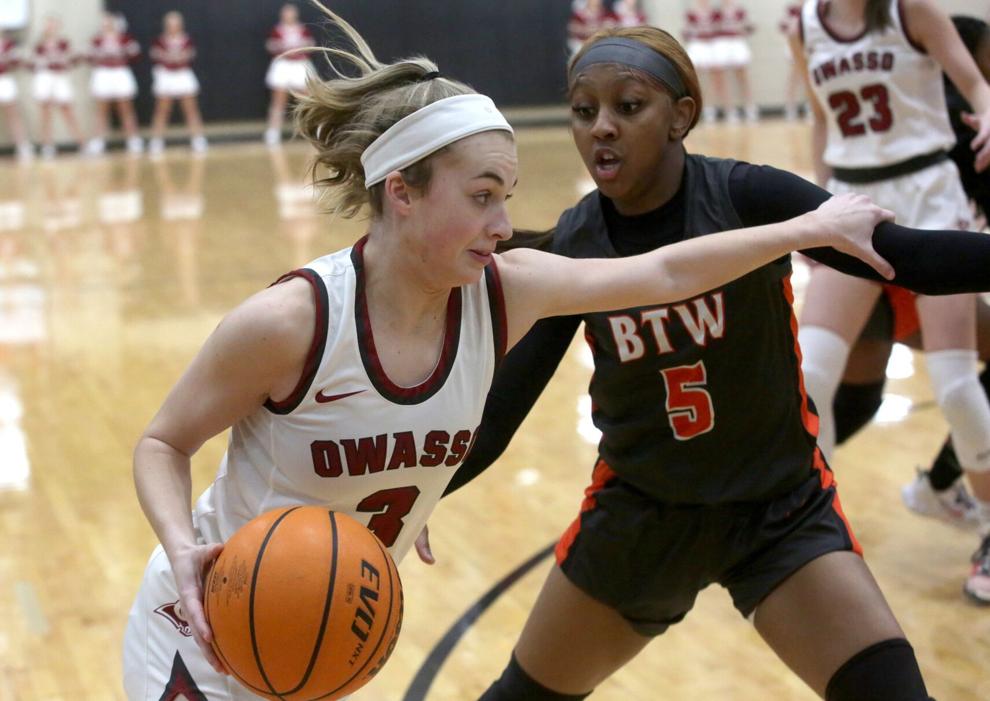 BTW at Owasso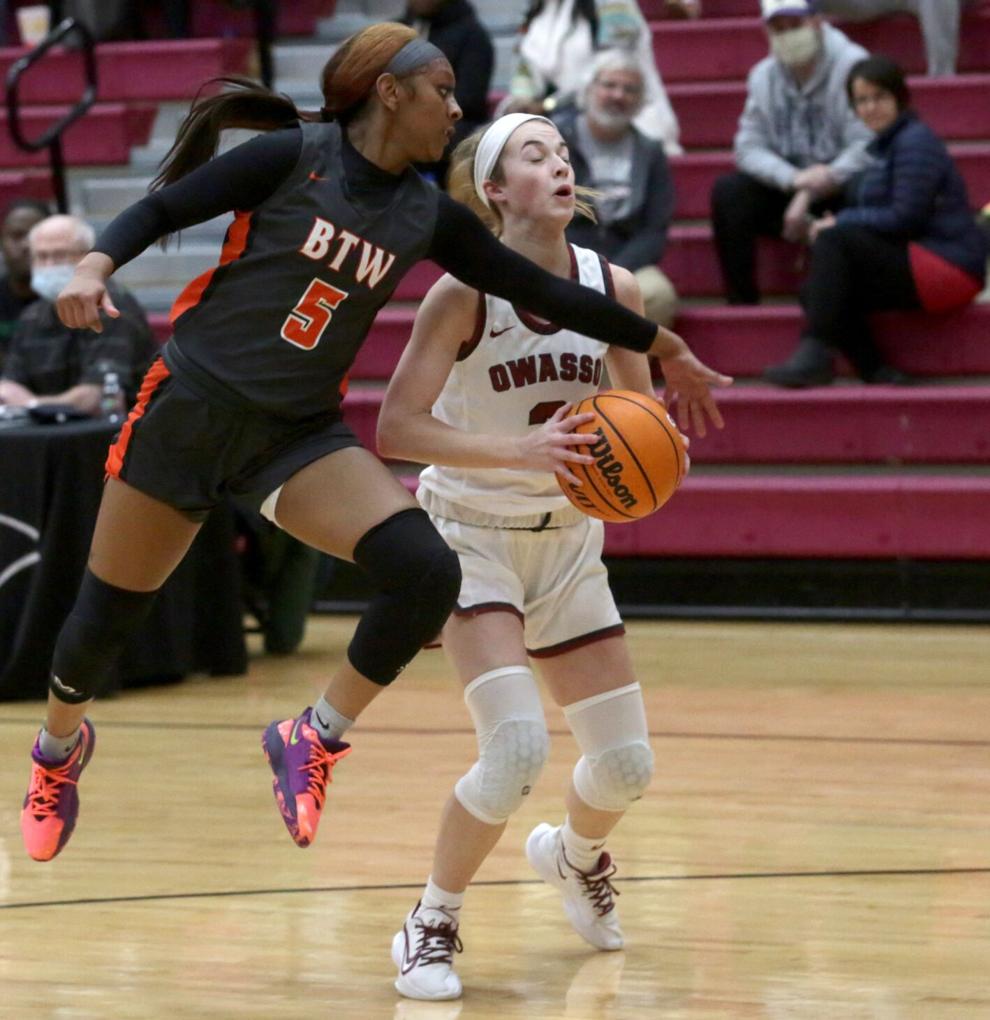 BTW at Owasso