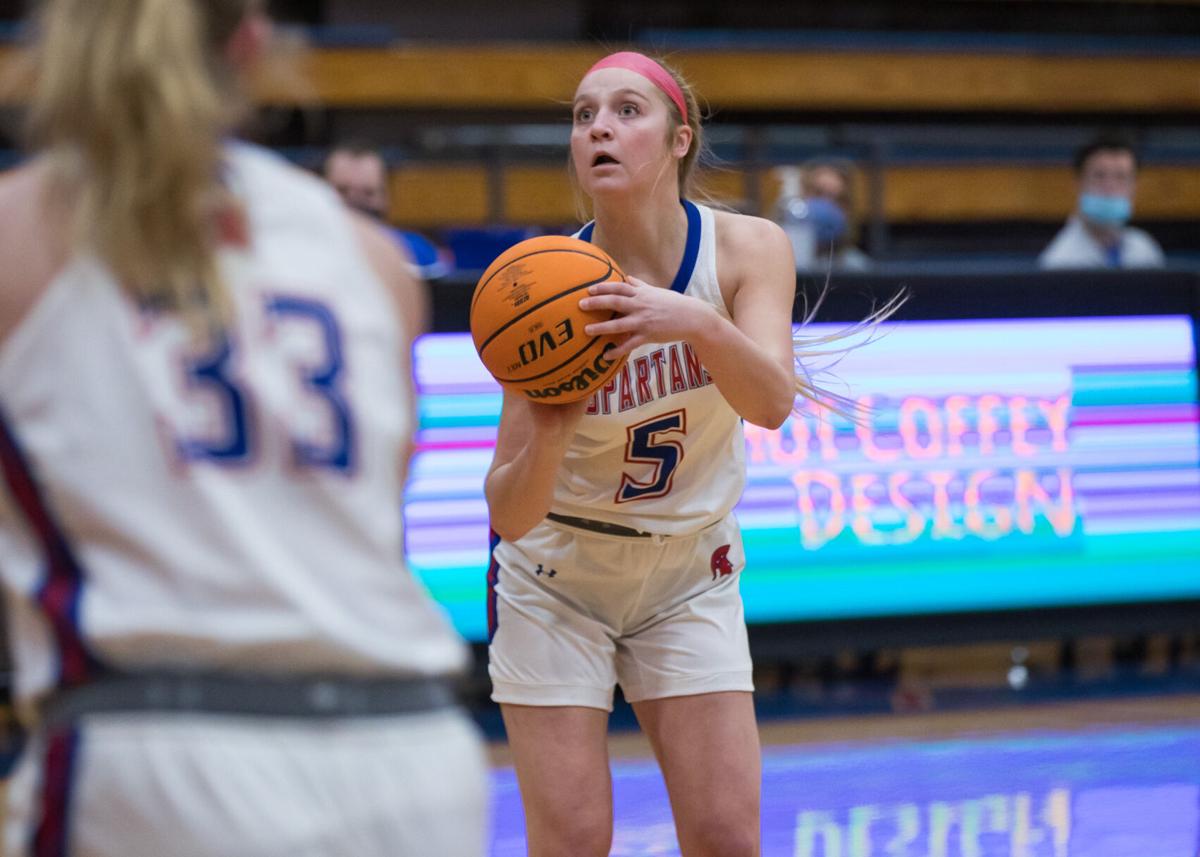 1. Norman (6A, 19-0)
Tigers overcame racial slurs from a streaming broadcast in the first round of the Class 6A state tournament to win their second gold ball in three years. Defeated Bixby 48-37 in the 2021 final at the Mabee Center, their 41st consecutive win. Also captured the 2019 title in Tulsa and held last year's No. 1 ranking before the coronavirus caused the state tournament to be cancelled. Went 66-8 over three seasons and haven't lost since December 2019.
---
---
2. Bixby (6A, 19-6)
Talented, sophomore-laden lineup had tough sledding early, but improved steadily for coach Tina Thomas. Won 14 of their final 17 and upset No. 2-ranked Edmond North in the 6A semifinals.
3. Union (6A , 19-2)
Rugged defensive crew allowed only 35.3 points per game in reaching the state tournament for the third straight year. Won their first 14 games and twice posted narrow wins over Bixby, one in the Putnam City Invitational and another in the area tournament. Took Norman to the wire in the 6A semifinals.
4. Edmond North (6A, 22-3)
Aggressive Huskies gave Union its only regular-season loss in the final of the Jenks/Union Invitational and won 11 straight before falling to Bixby in the 6A semifinals. Led by talented sophomores Laci Steele and Elle Papahronis and junior Toni Papahronis, they're almost certain to get another title shot.
5. Sapulpa (5A, 19-3)
Rolled impressively to the Class 5A state title, losing only to 6A's Bixby, Union and Edmond North, and won its final 10 games. Defeated Tahlequah 58-49 in the 5A final to capture the fifth gold ball in program history and second in coach Darlean Calip's 16 seasons.
6 Tuttle (4A, 25-3)
Rode the shot-blocking prowess of 6-foot-3 Landry Hill to tradition-rich school's first basketball state title. Survived an area tournament loss to Verdigris and avenged one of its two other losses, 40-37 over Anadarko in the state semifinals.
7. Tahlequah (5A, 23-3)
Balanced Tigers won the Metro Lakes Conference title and ran off 16 straight wins to reach a state tournament final for only the third time in school history. All the key contributors return next year except senior guard Kacey Fishinghawk.
8. Fort Gibson (4A, 21-4)
Kynzi London's 22 points vs. Byng in the area final helped extend the state's longest streak of state tournament appearances to 17. Once in Oklahoma City, the Tigers upset No. 1 Classen SAS and No. 4 Weatherford before falling to Tuttle in their seventh finals appearance since 2012.
9. Mustang (6A, 20-6)
Gave Edmond North one of its three losses in winning the Broncos' Cornerstone Bank Invitational and led Union in the fourth quarter before falling in the first round of the state tournament.
10. Jones (3A, 18-1)
Rode the play of Oral Roberts University signees Tirzah and Trinity Moore to the school's first state basketball title. Won their final 17 games.
11. Holland Hall (4A, 21-2)
Led by sophomore standouts Elise Hill and Kalayia Johnson, ran the table to the Pinnacle Conference title. Their only loss was to Sapulpa before falling to Tuttle in a 4A quarterfinal game.
12. Lincoln Christian (3A, 21-5)
Led by Ellie Brueggemann and Micah Clayton, played their best basketball down the stretch in reaching the state tournament for the first time. Did not lose to a 3A school until extending Jones in the state semifinals.