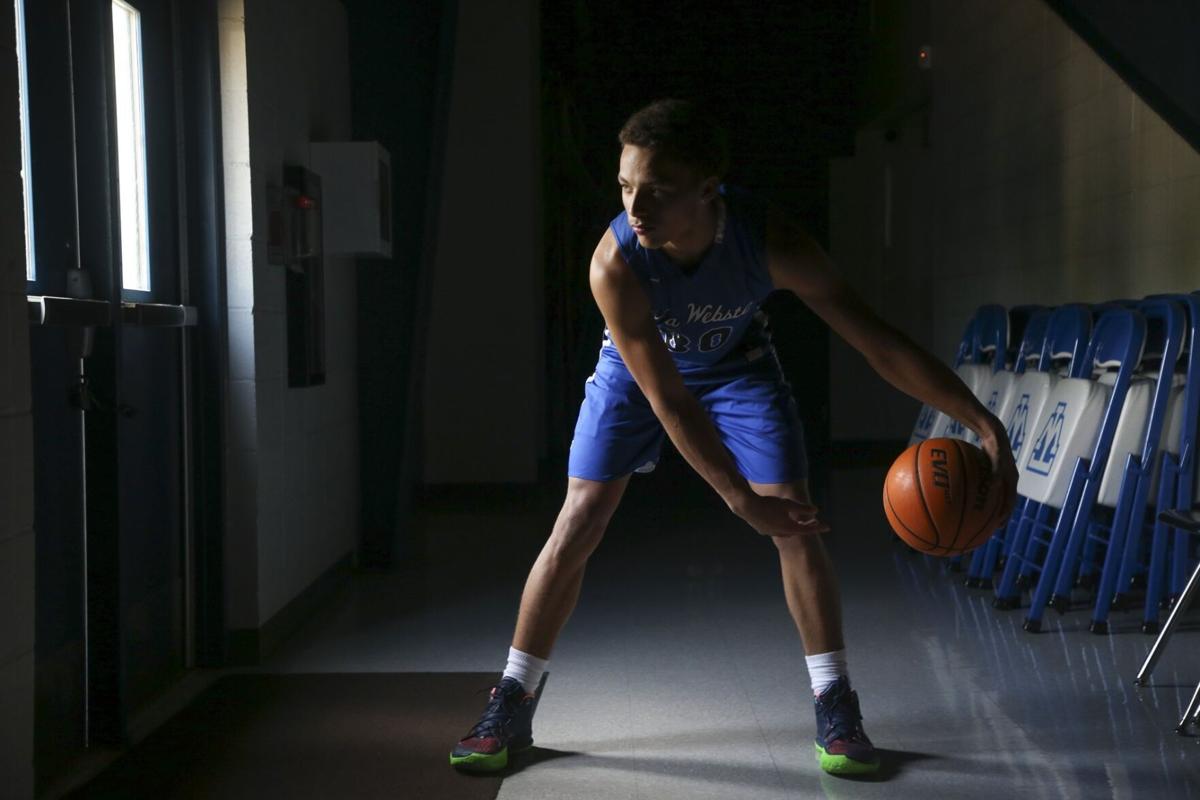 What is an interesting aspect this year about the Tulsa World's All-State basketball team?
There are five returnees from the World's 15 first-team selections in 2020. Heritage Hall's Trey Alexander has the rare distinction of being a three-time selection. The other returnees are Kingfisher's Bijan Cortes and Matthew Stone, Webster's Anthony Pritchard and Lawton MacArthur's Danquez Dawsey.
---
---
How were the teams selected?
All high school coaches were invited to nominate their players. A notable difference between the Tulsa World's selections and those made by the state's coaches is that players from all grade levels are eligible for World honors, while the coaches honor only seniors. The World's All-State boys team includes two juniors — Memorial's Ty Frierson and Crossings Christian's Reid Lovelace.
I chose the boys team and Mike Brown made the girls selections. Besides nominating their own players, coaches also were asked for their choices of the top players from other teams, and that was given significant consideration.
Decisions were based on this season's performances, not on college recruiting rankings. Players did not have to be nominated by their coaches to be recognized. A coach's nomination, however, can make a difference in a player's candidacy. Thanks to all of the coaches who participated in the nomination process.
When will the state players of the year be announced?
They will be revealed and honored in July after the All-World players of the year are announced on June 29.
Why is Oklahoma Union's Lee Ott the state boys coach of the year?
Any of the seven head coaches who won a state title would have been deserving. But Ott gets the edge as Oklahoma Union was the biggest surprise, at least according to the coaches' rankings, to win a state title. All of the other six championships were won by teams that were ranked No. 1 or No. 2 going into the postseason — Oklahoma Union was No. 5 despite only one regular-season loss. The Cougars reached the state tournament for the first time since 2005 and posted their first state wins.
What was a notable difference in this year's selections over 2020?
Postseason performances can be a difference-maker. In 2020, there weren't any state tournaments in 6A through 2A. This year, their state performances that included winning state titles lifted Oklahoma Union's Jace Hollingshed, Midwest City Carl Albert's James Locke and Crossings Christian's Reid Lovelace on to the first team.
What was the toughest first-team decision?
Sand Springs' Marlo Fox, a near-miss last year, got the final slot over Classen SAS' Anthony Turner.
How many players were selected?
There were 100 boys and 100 girls. The honorable mention list is limited to 85 each for the boys and girls in order to elevate the honor's significance.