ENID — Brooks Fowler said he was "terrified" Saturday when Mustang put the winning run at second base with none out in the bottom of the seventh inning.
Why worry. This is where the Jenks Trojans have been living lately. Something good always seems to happen.
This time, it was a baserunning mistake by the Broncos. Braeden Jones had opened the seventh with a double into the right field corner, but he strayed too far off second base on Chance Cox's bunt attempt and Jenks catcher Dylan Hammond gunned a high throw to second.
Fowler, the Trojans' shortstop, elevated to get it, Jones broke for third and Fowler threw to younger brother Chandler Fowler, who applied the tag at third base.
Threat averted. Bring on extra innings.
Fowler and Hammond delivered dramatic home runs in the top of the eighth, and Parker Casselberry completed a clutch pitching performance as the Trojans won 9-6 in the Class 6A baseball final before about 2,500 spectators in David Allen Memorial Ballpark.
Much drama abounded before the eighth as the Trojans rallied from 5-2 and 6-4 deficits, plating two runs in the top of the seventh to force extra innings.
"This is by far the most excited I've ever been in a baseball game," said Brooks Fowler, the ORU signee and pitching star of Thursday's first-round win over Edmond Santa Fe.
"Everyone believed when we were down two in the seventh inning. No one gave up. We scored two runs that inning and had all the momentum, and then in the eighth inning we found a way to win and that's all that matters."
The Trojans (33-10) have been finding ways to win ever since finishing fourth in their district. Now they have the school's first state title in baseball in 19 years and the fourth overall.
"We've been fighting all season and we fought and fought and fought nonstop today and it all worked out and I'm so happy for the guys," Jenks coach Justin Timmerman said. "We didn't know what was gonna happen, but we never stopped believing. We have a saying, `Will over skill,' go make something happen, and they willed it today."
Ty Walls opened the eighth with a single and stole second before Fowler's two-run, opposite-field shot past the right-field foul pole made it 8-6. The left-handed-hitting Hammond followed with a towering shot over the same part of the outfield wall for the first homer of his varsity career.
Then, it was up to Casselberry to finish a job he had started in the third inning when he moved from third base to the mound after two other Trojan pitchers couldn't get the job done.
Jenks led 2-0 in the first inning on Tanner Primeaux's two-run single, but Mustang (25-13) scored five runs in the third, benefiting from four Trojans walks and a hit batter.
Mustang had scored four times when Casselberry inherited a bases-loaded situation with one out. He allowed one additional run and then slammed the door on the Broncos for the next five innings, giving up only a single unearned run while his teammates mounted a comeback.
"I wasn't worried," he said. "We've been coming back since the regionals and I just had to do my job and keep it close. I'm so proud of my team."
Jenks scored twice in the fifth inning when Primeaux singled home his third run of the game and later scored on Casselberry's bases-loaded walk.
That made it 5-4, but Mustang added an insurance run when Garrett Payne and Brody Rexroad singled with two out and Payne raced home when Graham Hylton's sinking liner to left popped out of Wyatt Sharrock's glove.
Hammond led off the seventh with a double and Sharrock atoned for his error with a single up the middle, sending Hammond's courtesy runner, Ike Owens, to third. Owens streaked home on a wild pitch and Sharrock later scored on Cash Adams' single.
After the Trojans averted disaster in the seventh by picking off Jones, Cox drew a walk but Adams ended the inning by diving to catch Payne's liner and then stepping on first to double off Cox.
Jenks;200;020;23;--;9;11;1
Mustang;005;010;00;--;6;7;3
Preston Pattison, Nic Fling (3), Parker Casselberry (3) and Dylan Hammond. Chance Cox, Garrett Payne (5) and Brody Rexroad. W: Casselberry (8-0). L: Payne (2-2). HR: Jenks, Brooks Fowler (2), Hammond (1).
Photos: Jenks rallies to win 6A baseball title
Jenks vs Mustang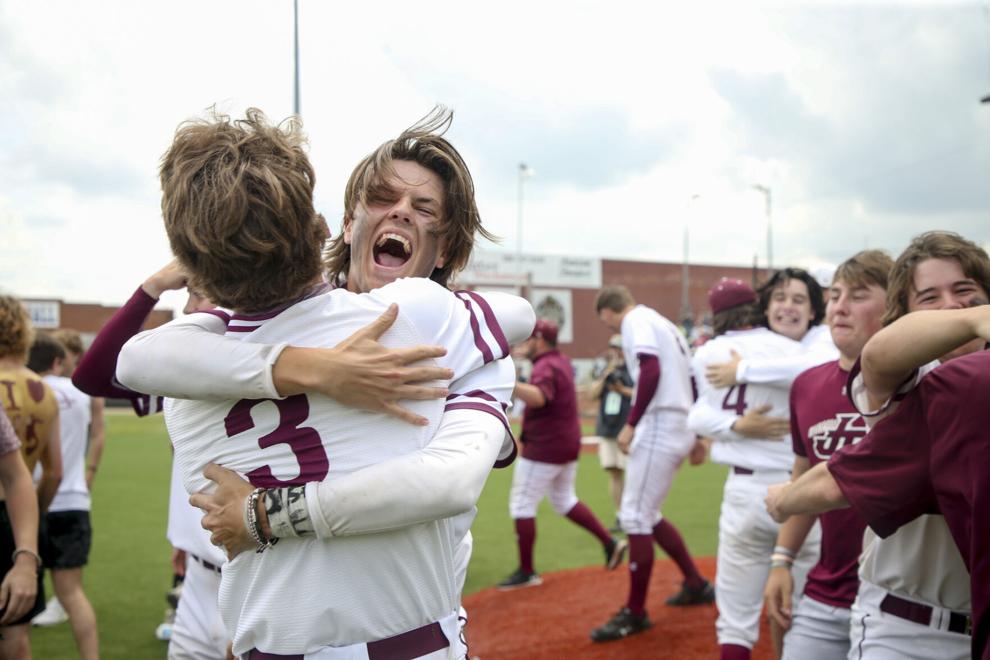 Jenks vs Mustang
Jenks vs Mustang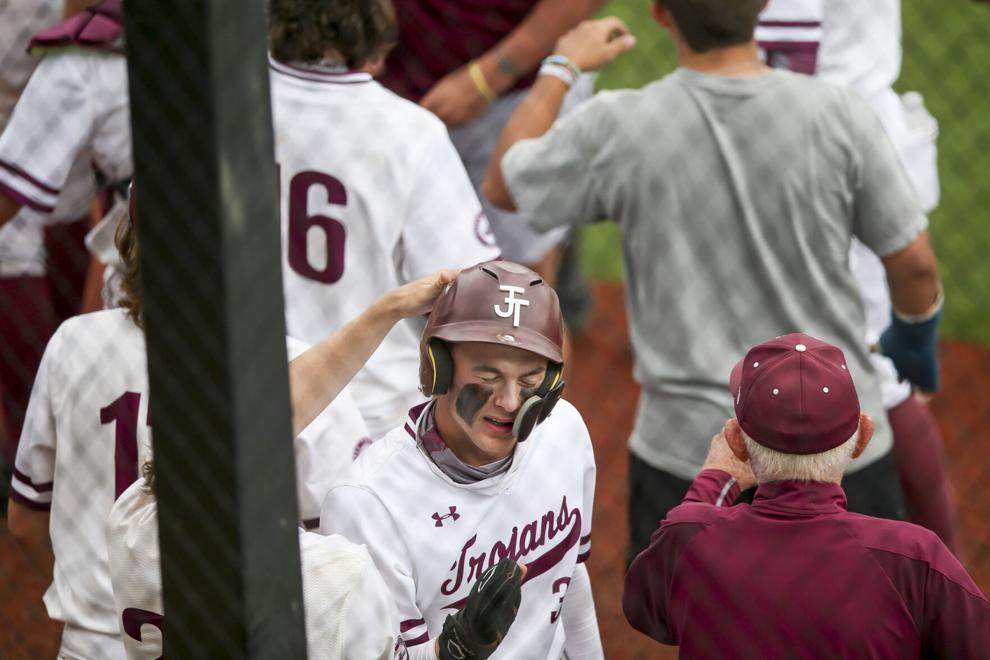 Jenks vs Mustang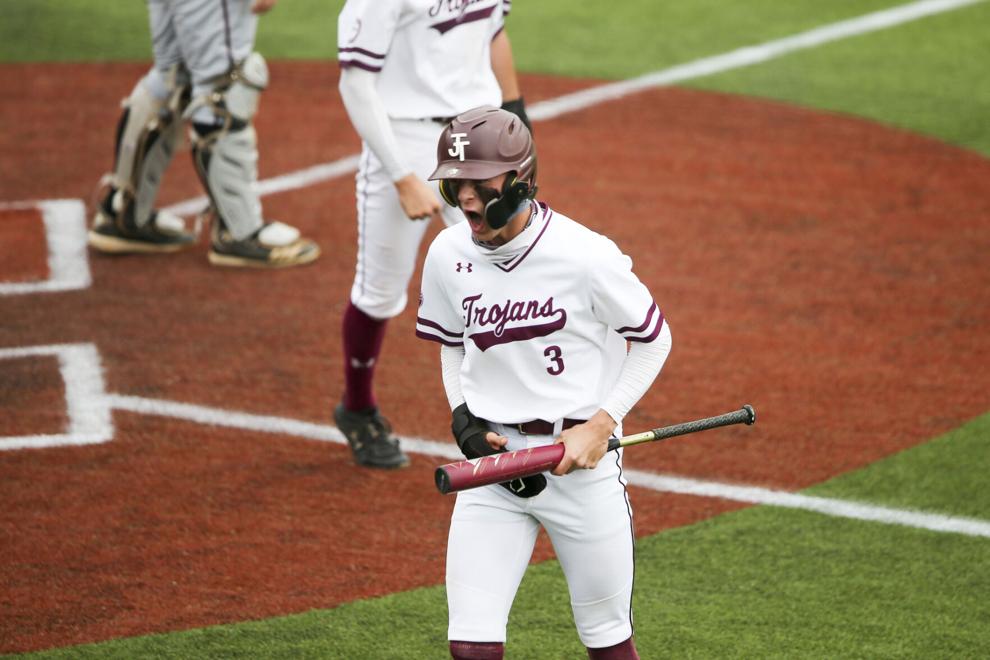 Jenks vs Mustang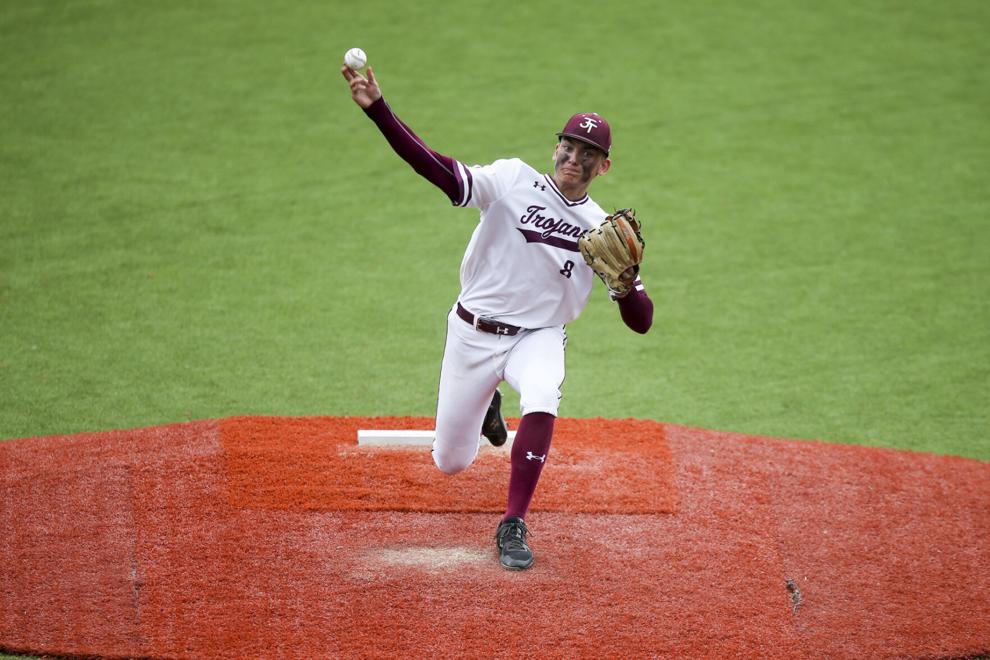 Jenks vs Mustang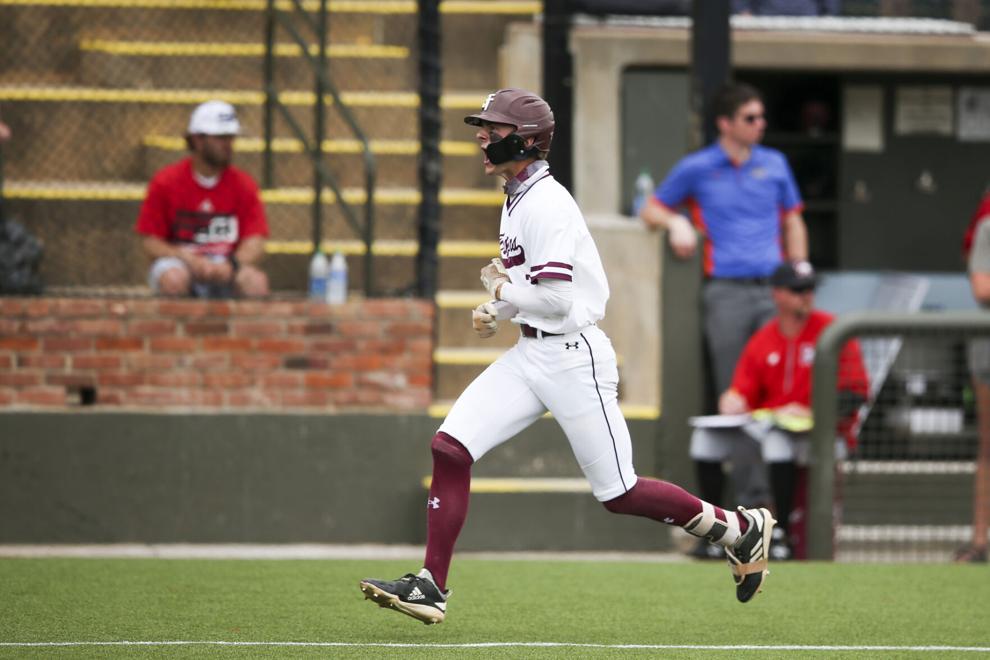 Jenks vs Mustang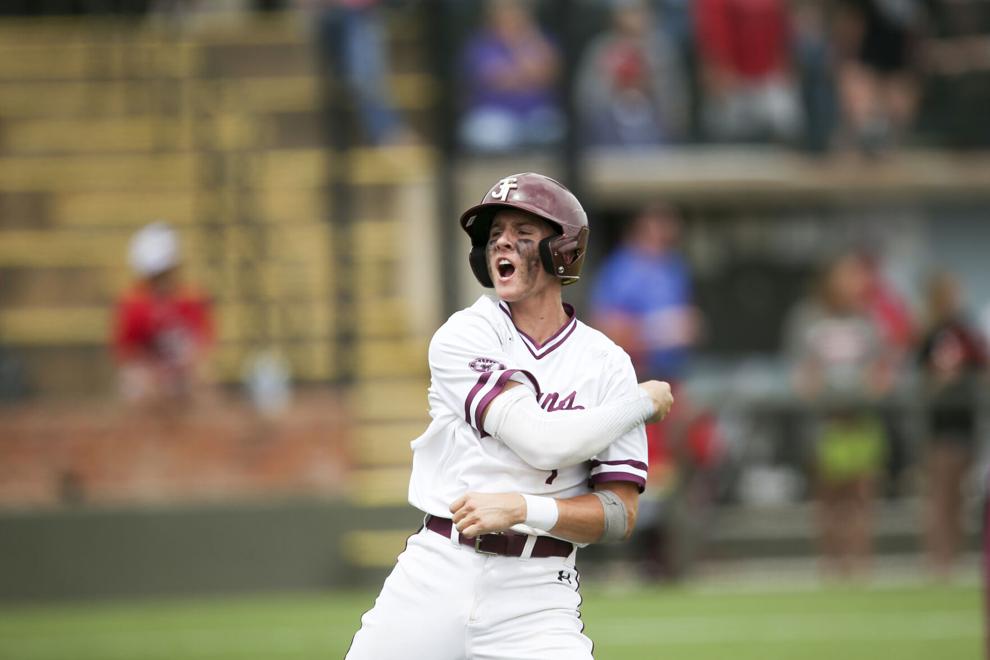 Jenks vs Mustang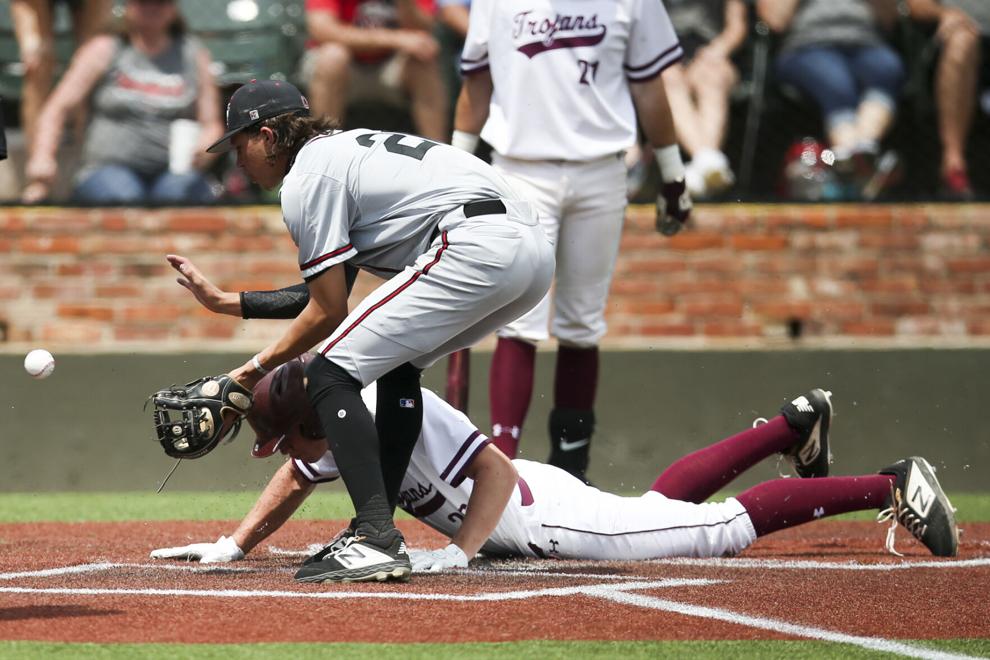 Jenks vs Mustang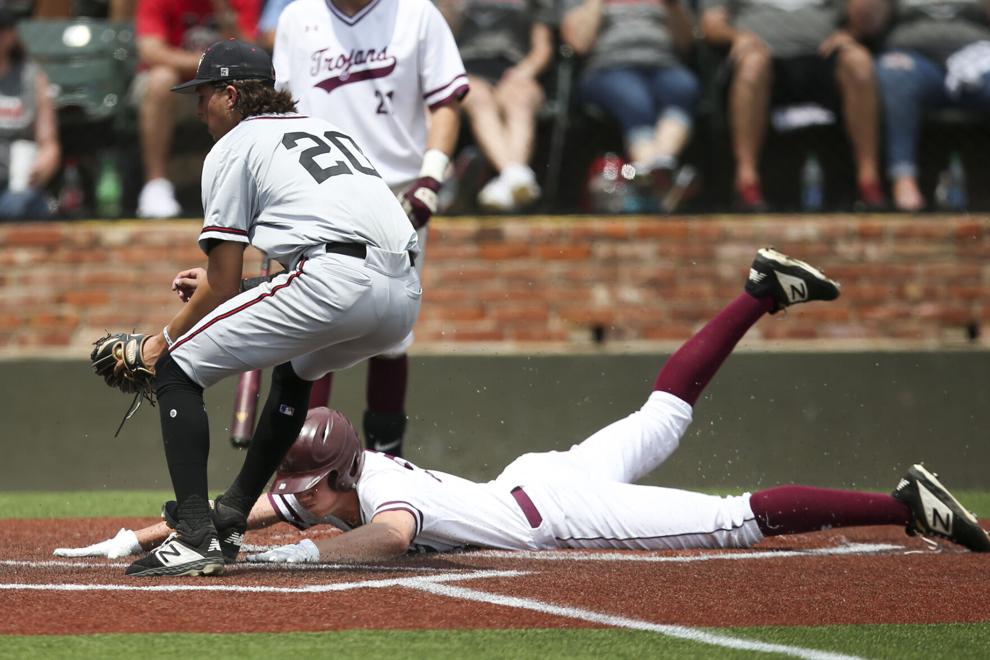 Jenks vs Mustang
Jenks vs Mustang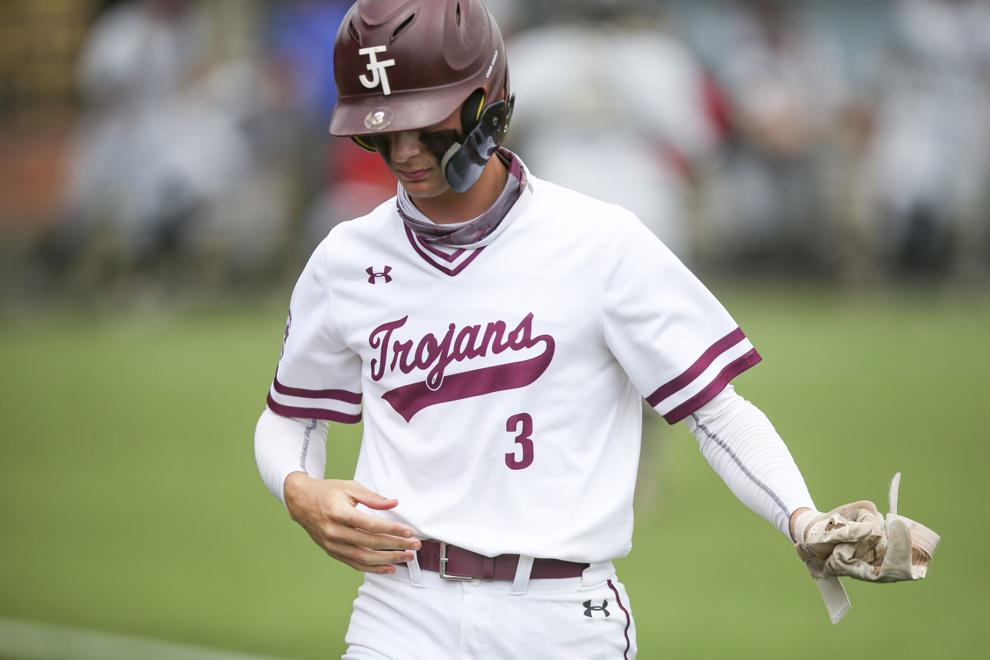 Jenks vs Mustang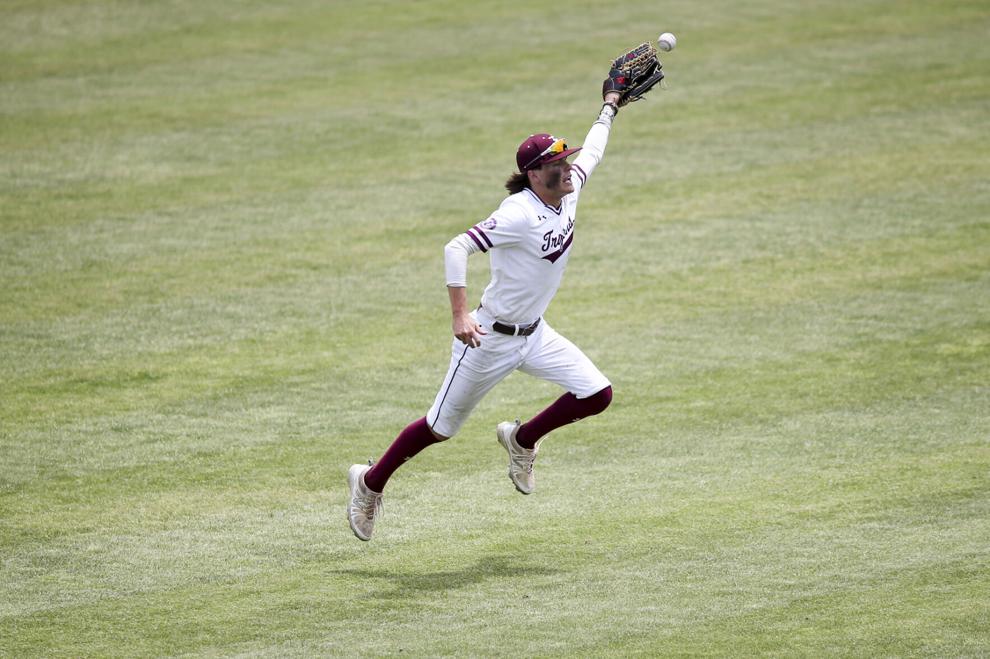 Jenks vs Mustang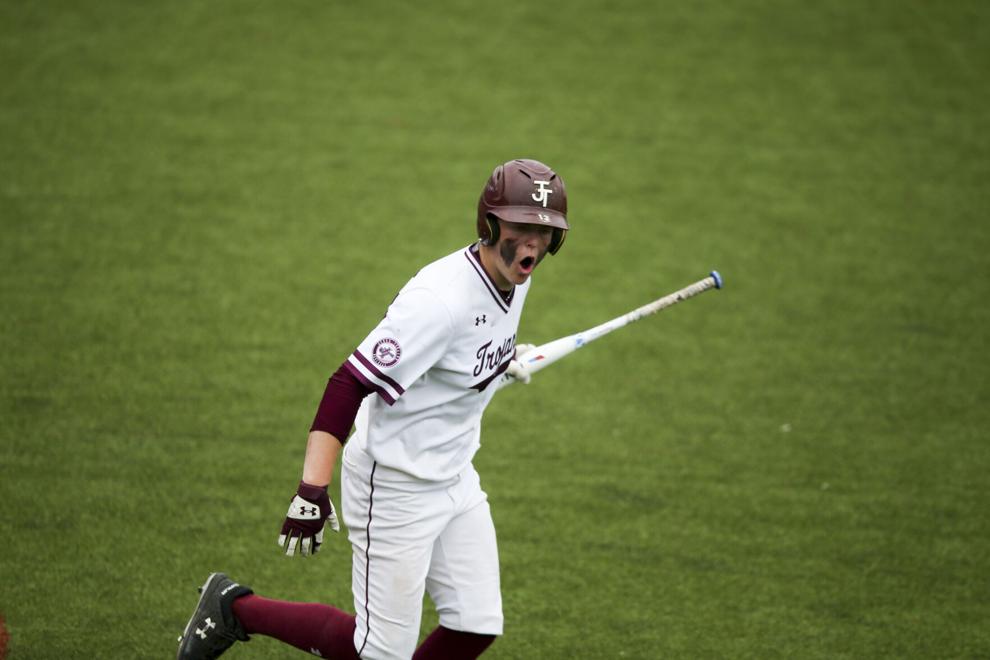 Jenks vs Mustang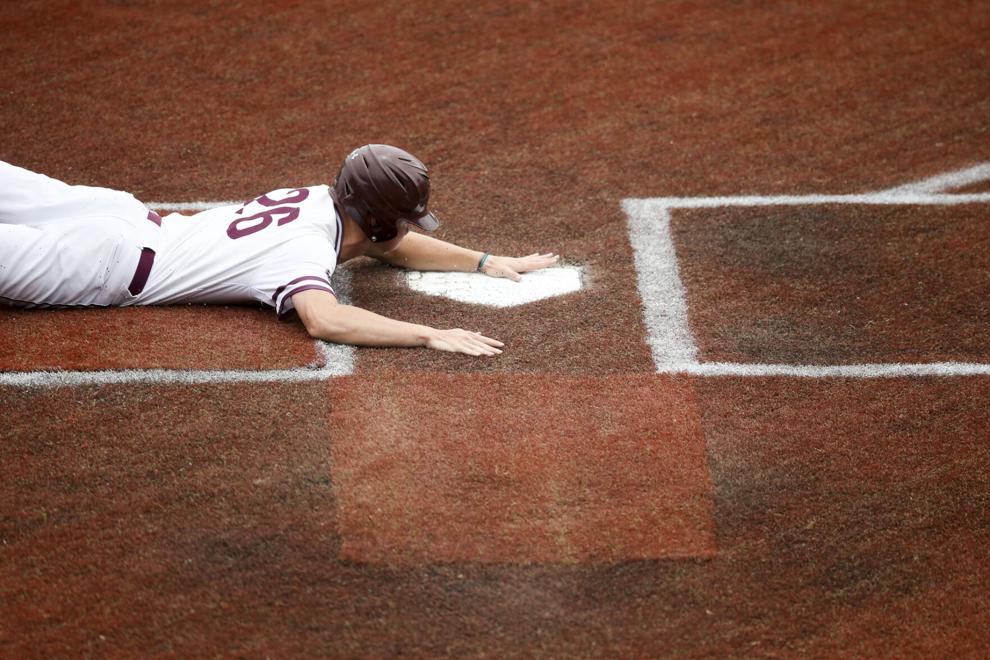 Jenks vs Mustang
Jenks vs Mustang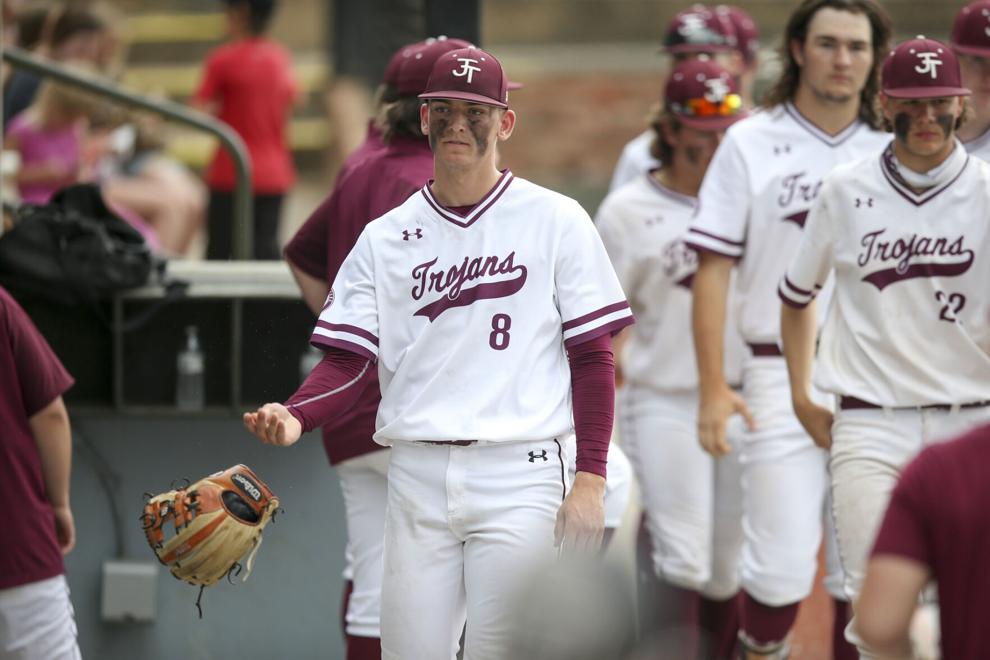 Jenks vs Mustang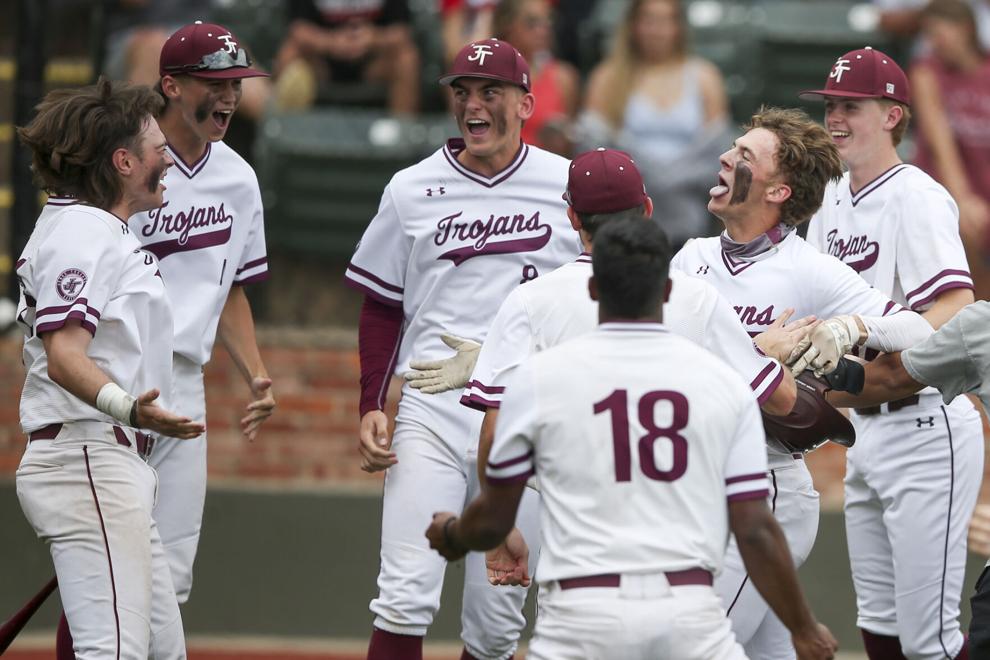 Jenks vs Mustang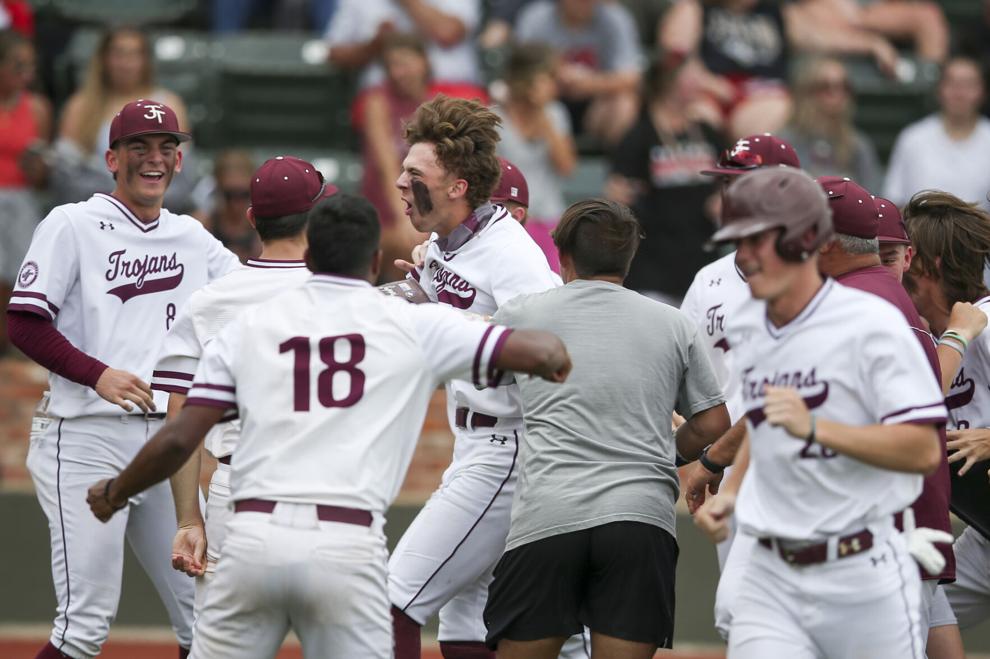 Jenks vs Mustang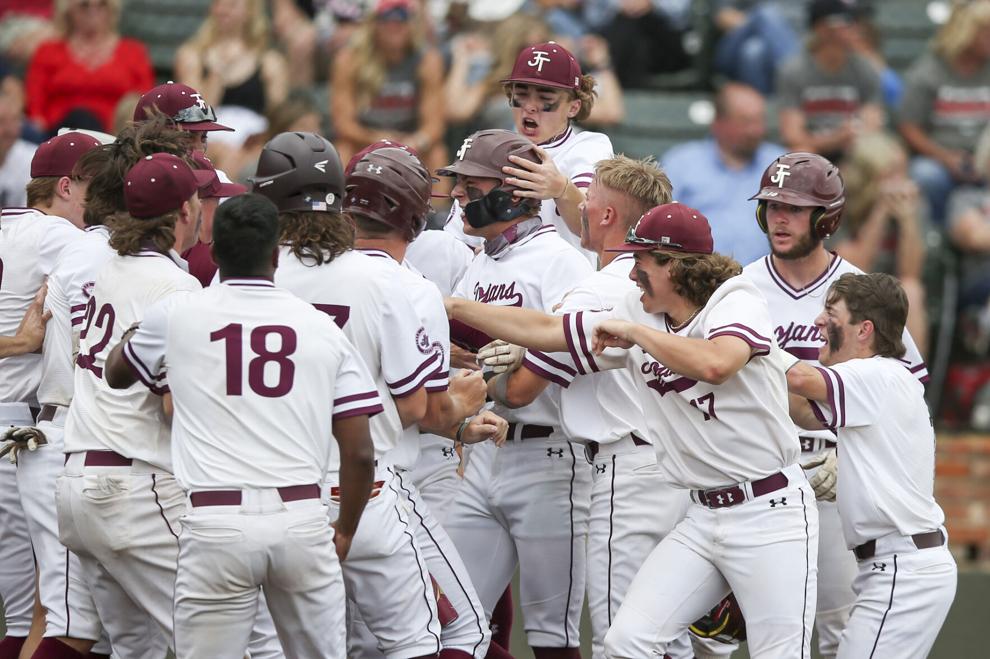 Jenks vs Mustang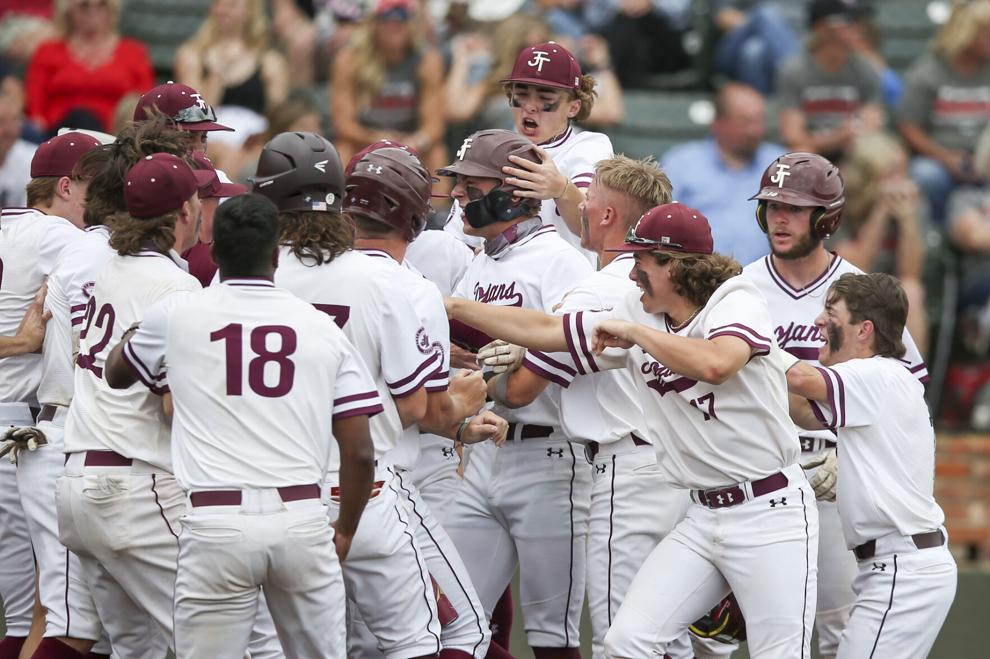 Jenks vs Mustang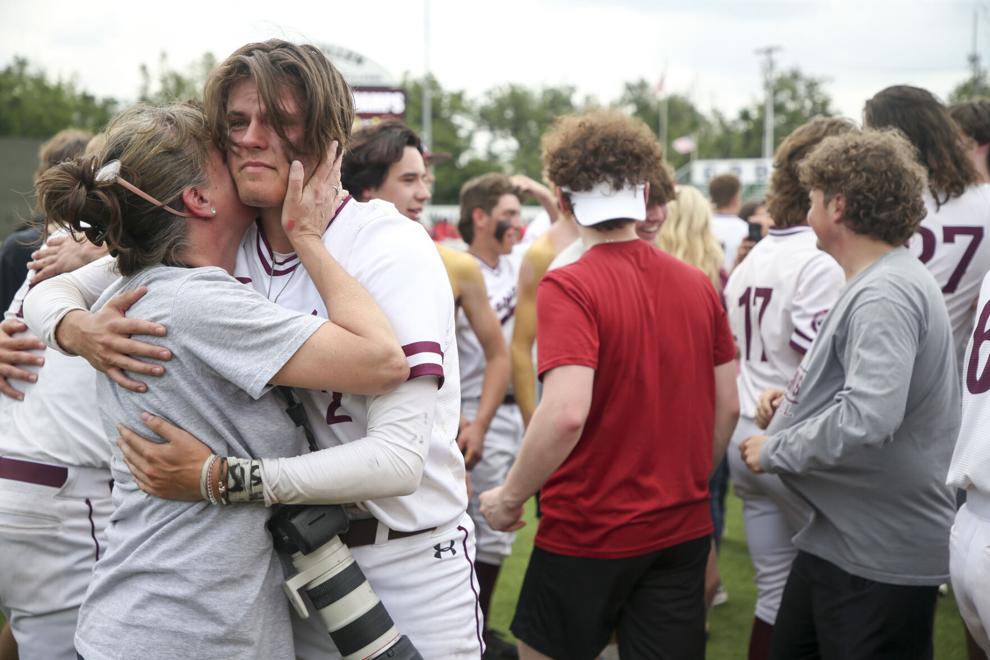 Jenks vs Mustang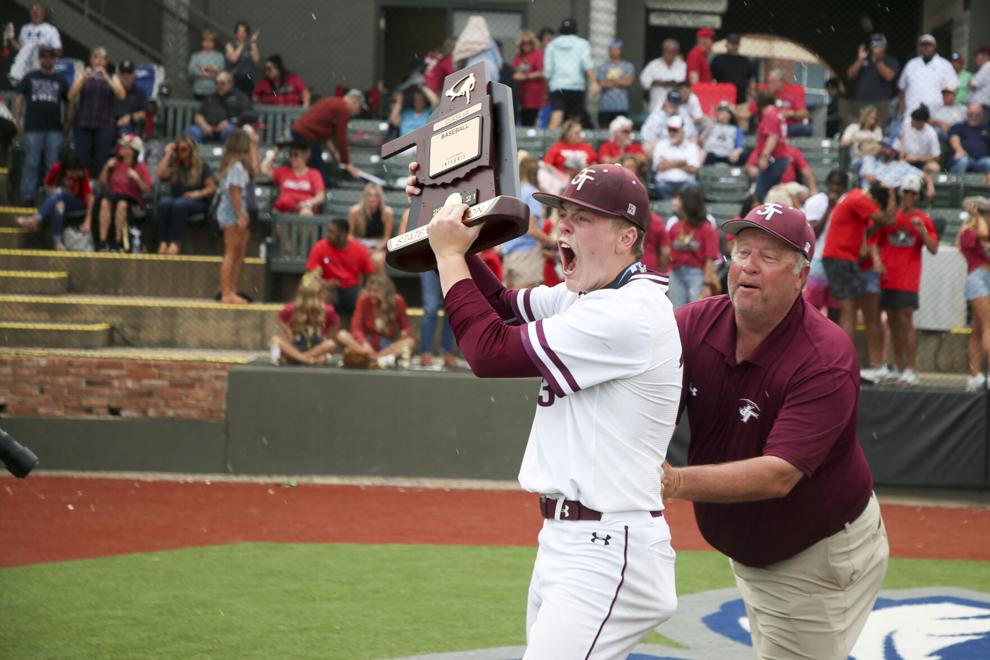 Jenks vs Mustang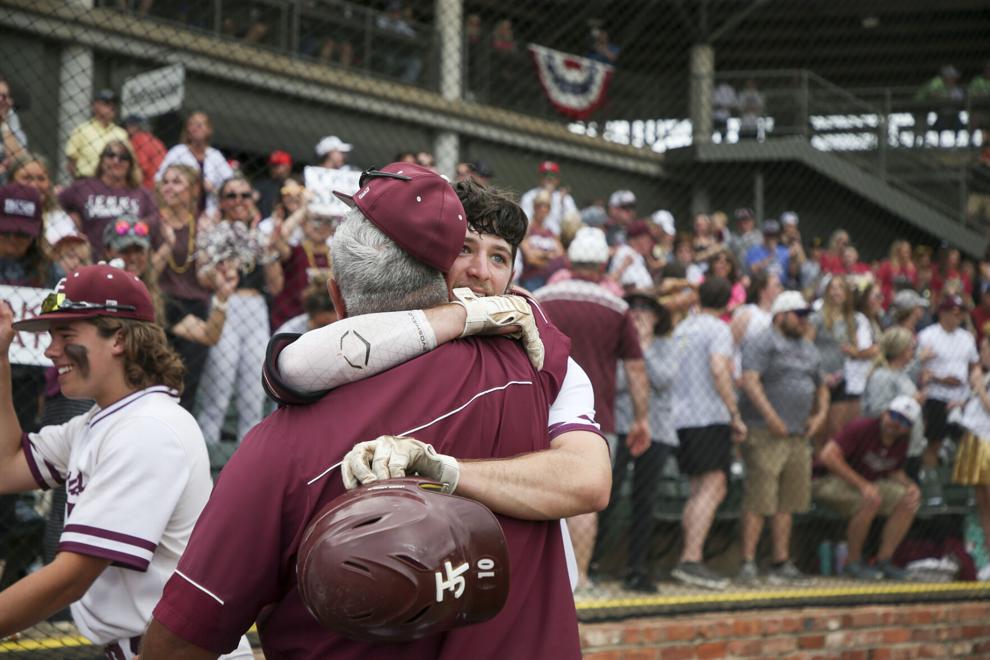 Jenks vs Mustang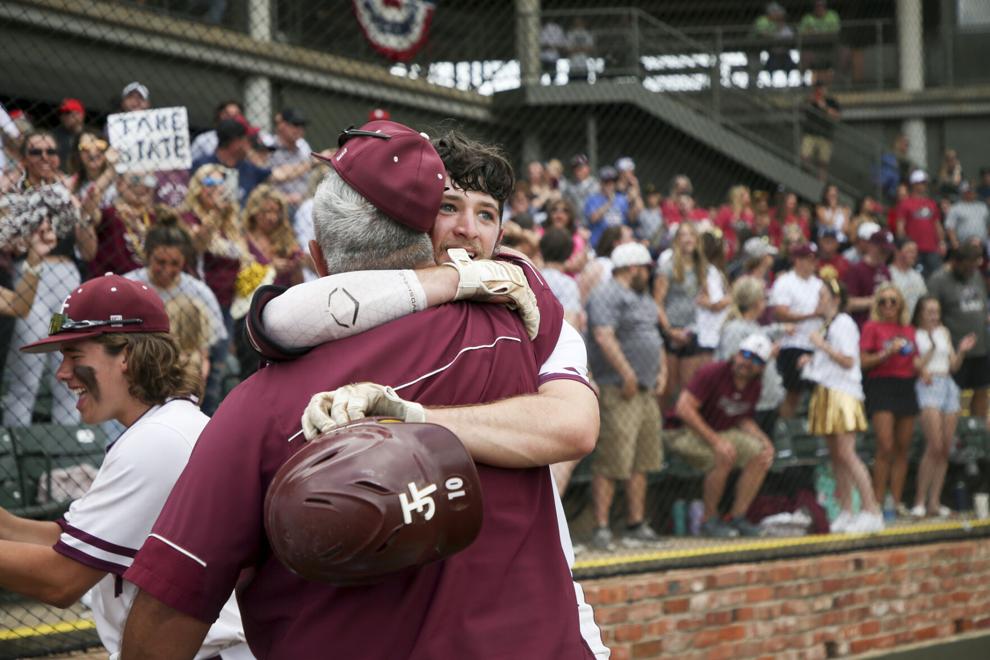 Jenks vs Mustang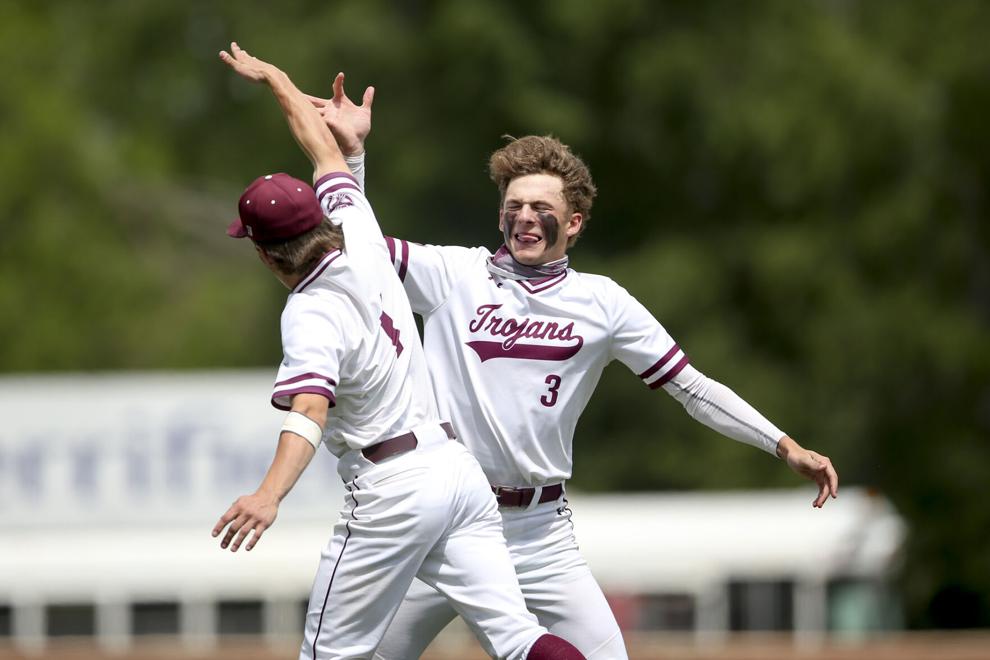 Jenks vs Mustang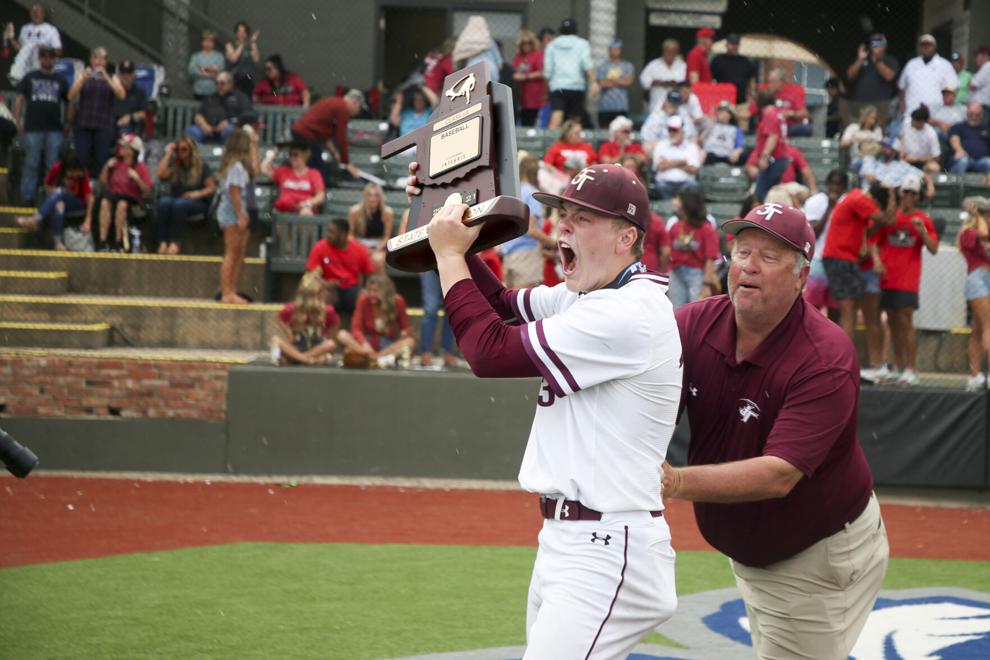 Jenks vs Mustang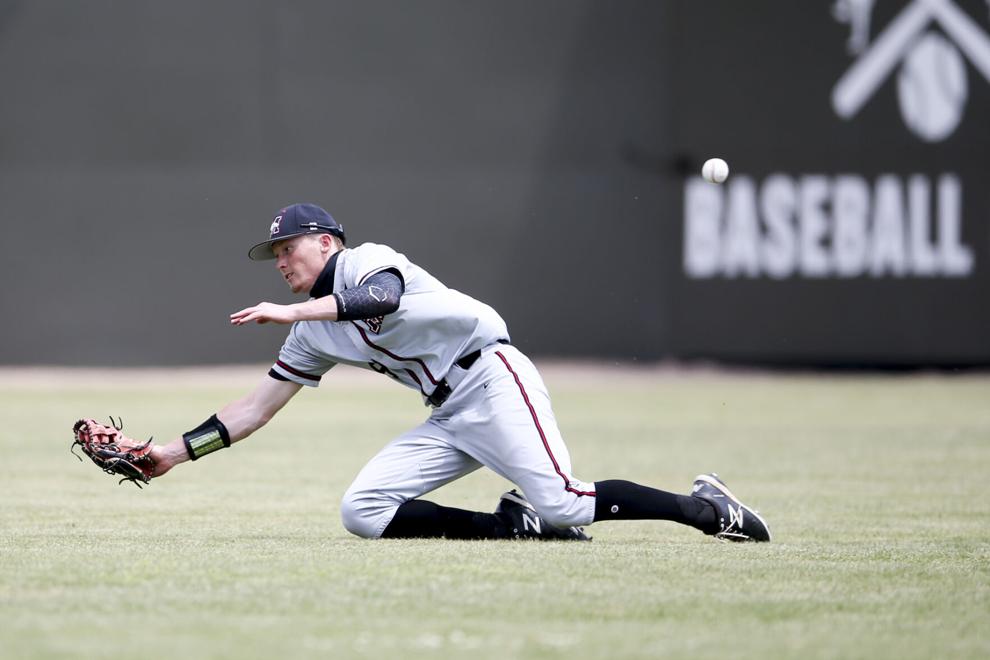 Jenks vs Mustang
Jenks vs Mustang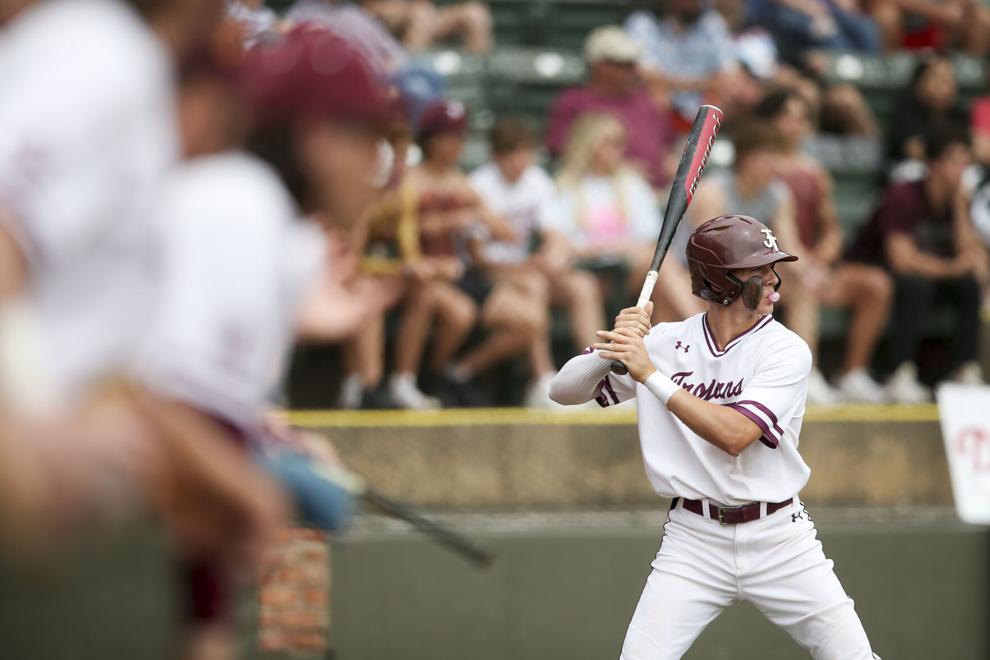 $3 for 3 months