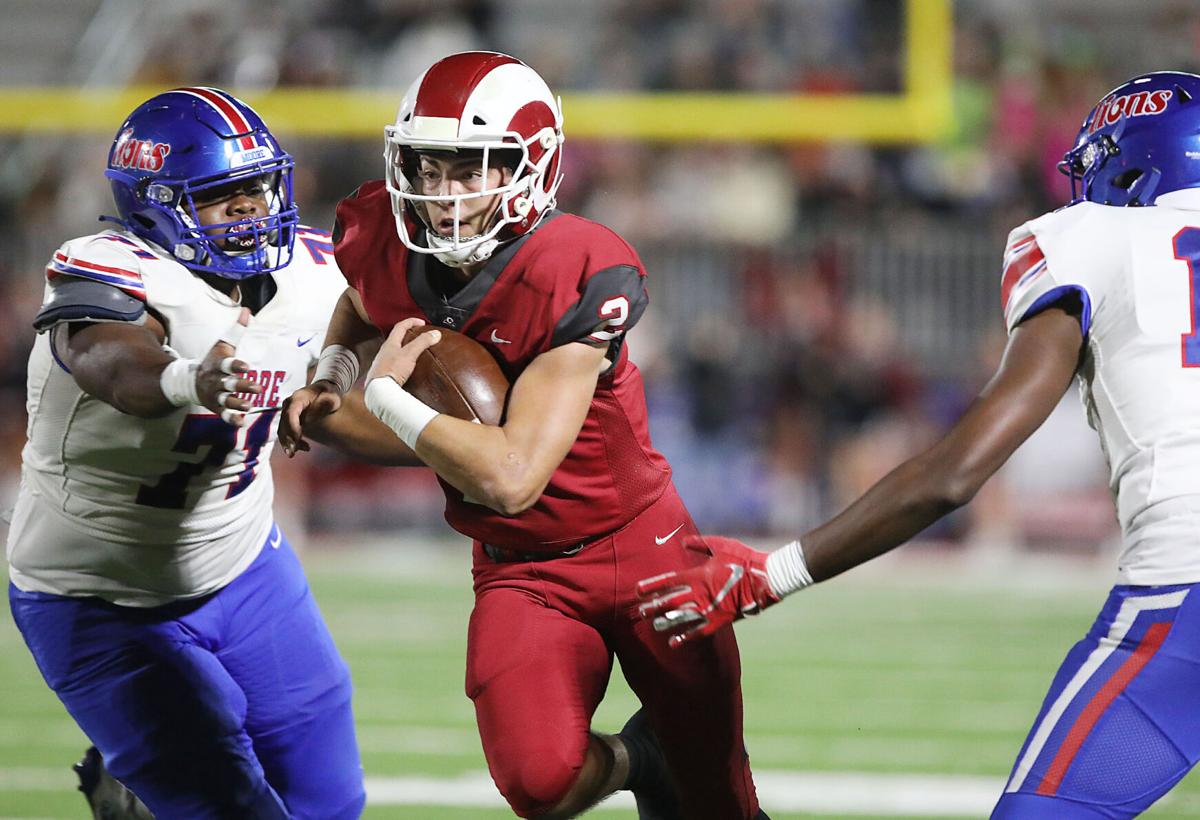 Each week, the World will update its ranking of the top-10 metro high school football players. Rankings are based on performance this season, previous years' accomplishments and potential. Below are the updated rankings with the players' previous week's position in parentheses:
1. Mason Williams Bixby, QB, Sr. (1)
Completed 20-of-28 passes for 332 yards and three touchdowns in a 59-0 victory over Ponca City. Also had a 5-yard TD run. In seven games this season, Williams is 136-of-199 for 1,754 yards and 20 touchdowns. Has led the Spartans to two Class 6AII state titles and a 32-game winning streak. Career passing totals: 582-of-824, 8,470 yards, 103 TDs.
2. Qwontrel Walker Stillwater, RB, Sr. (2)
Carried 43 times for 284 yards and four TDs in a 31-10 win at Midwest City. Stillwater was off last week. In six games this season, has 156 carries for 1,441 yards and 23 TDs. Became the first rusher in 6A history to surpass 7,000 yards. Has 7,162 yards and 100 TDs overall. A 2019 World All-State selection as he rushed for 2,018 yards with 33 TDs.
3. Braylin Presley Bixby, RB, Jr. (3)
Had 189 all-purpose yards and a TD against Ponca City. Rushed 12 times for 76 yards, had six catches for 32 yards and five punt returns for 81 yards. In seven games, has 118 rushes for 928 yards, 40 catches for 429 yards and 21 TDs overall. Last year, had 1,607 total yards and 27 TDs, including the winner in the 6AII state final.
4. Bryce Drummond Pawhuska, QB, Sr. (4)
North Texas commit had a perfect night passing as he completed all 13 attempts for 291 yards and six TDs in the first half of an 86-0 win over Wyandotte. Also had six rushes for 55 yards and a TD. For the season, he is 170-of-232 for 2,936 yards and 44 TDs, has 489 rushing yards and 13 TDs, and accounted for 31 two-point conversions. Career passing totals: 8,396 yards, 101 TDs.
5. Grant Lohr Jenks, RB/S, Sr. (5)
Had 11 rushes for 86 yards and three TDs in a 48-6 win at Edmond Memorial. Also had three tackles with a half-sack. In seven games, has 108 rushes for 756 yards and 11 TDs, nine receptions for 128 yards and two TDs, two interceptions with a pick-6, nine solo tackles and 21 assists with 5 sacks. In 2019, had 63 tackles and two playoff interceptions, including a pick-6.
6. Owen Ostroski Holland Hall, DE, Sr. (6)
Army commit had four solo tackles and five assists in a 52-7 win over Verdigris. For the season, has been in on 51 tackles with 22½ for losses, 10 sacks and 23 QB hurries. Has 314 career tackles with 101½ for losses and 39½ sacks.
7. Gage Laney Owasso, S, Sr. (8)
His school-record 11th interception of the season and five tackles helped the Rams defeat Moore 43-13. Has a school-record 19 career interceptions. For the season, has 27 tackles and nine pass deflections. Has interceptions in seven of nine games. A three-year starter, he was the All World readers selection in the preseason as the metro's top defensive back.
8. Isaac Smith Wagoner, DE, Sr. (7)
Texas Tech commit had seven tackles with three sacks in a 59-14 win over Grove. Season totals of 58 tackles, nine sacks and 23 QB pressures. Also has one reception for 6 yards. Last year, had 122 tackles, including 24 for losses and 13 sacks, and 30 QB pressures to help the Bulldogs reach the 4A semifinals.
9. Emaud Triplett Owasso, LB, Sr. (9)
The Army commit was involved in nine tackles with a sack and fumble recovery against Moore. For the season, has 28 solo tackles and 49 assists. Was an All World defensive player of the year finalist in 2019 as he helped the Rams win the 6AI state title.
10. AJ Green Union, RB, Sr. (10)
Arkansas commit had 14 rushes for 116 yards and two TDs in a 48-7 win at Southmoore. In eight games, has 118 carries for 994 yards and 10 TDs. Last season, had 117 rushes for 939 yards and nine TDs.
High school football: Week 10's top games include BTW-Bixby; Wagoner-Skiatook
Week 10 high school football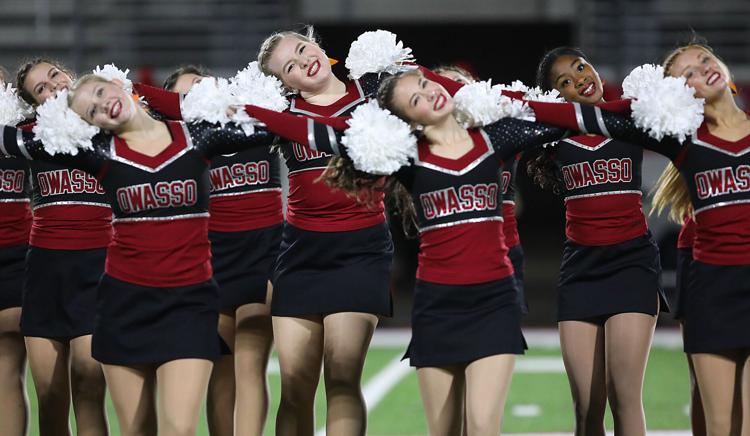 1. District 6AII-2: No. 5 B.T. Washington at No. 1 Bixby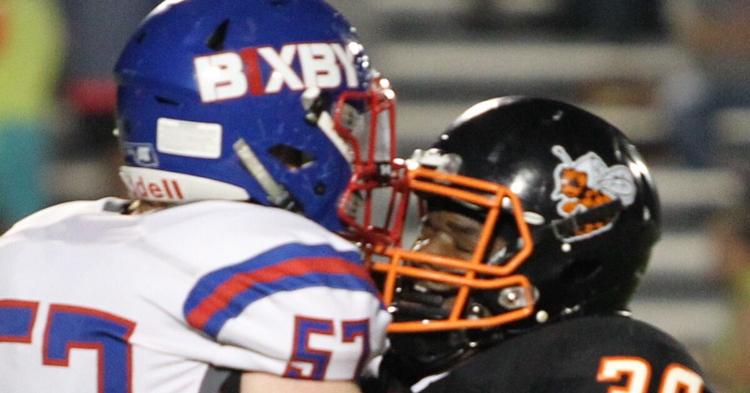 Key players: Booker T. Washington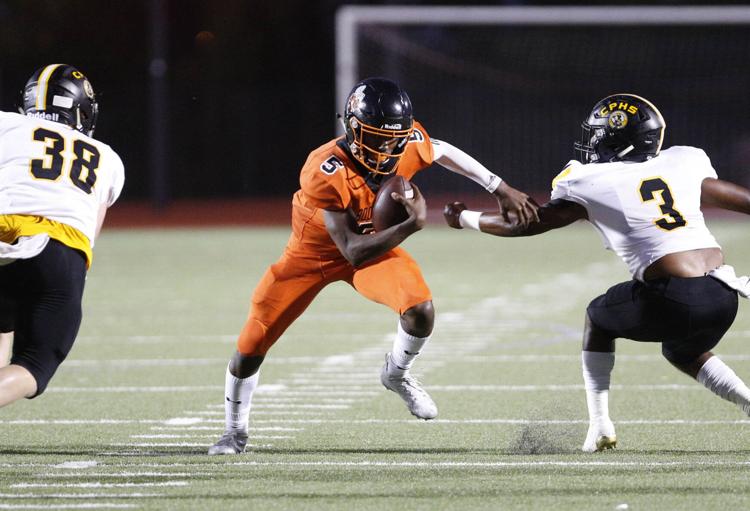 Key players: Bixby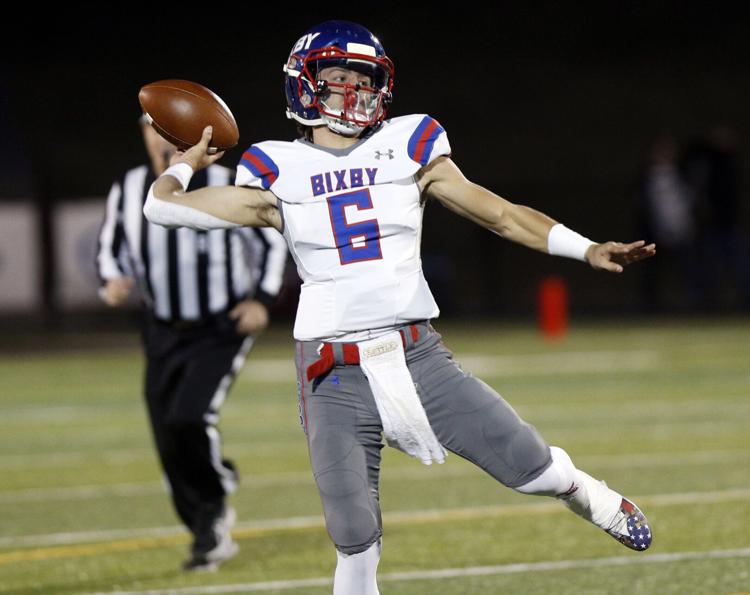 Notable: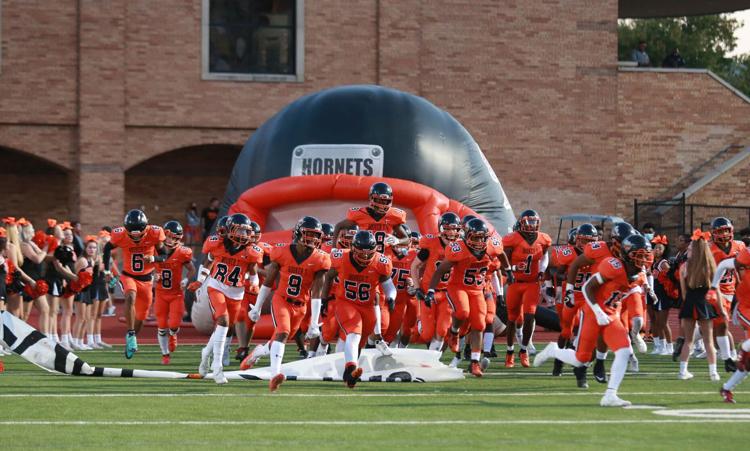 Series history: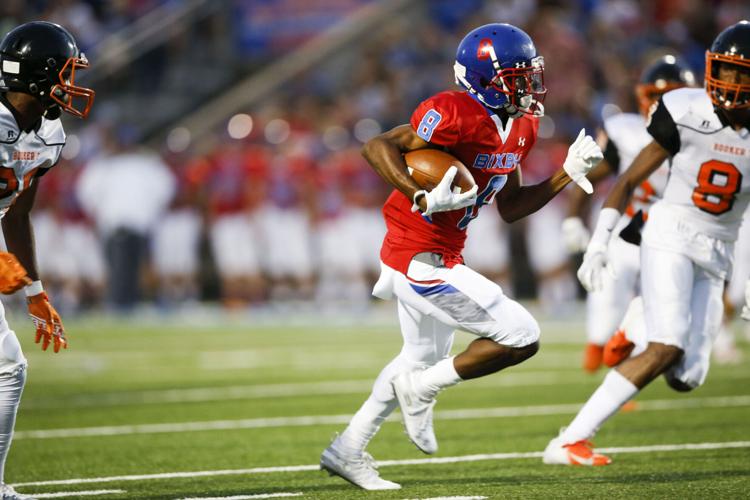 2. 3A-3: No. 1 Lincoln Christian at No. 4 Stigler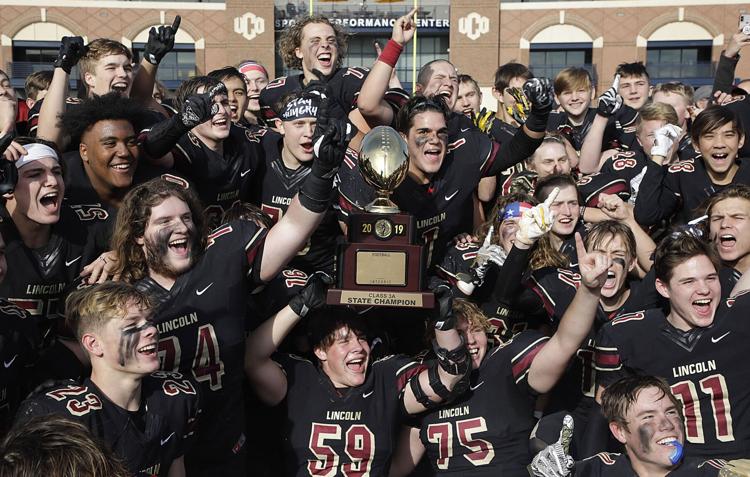 Key players: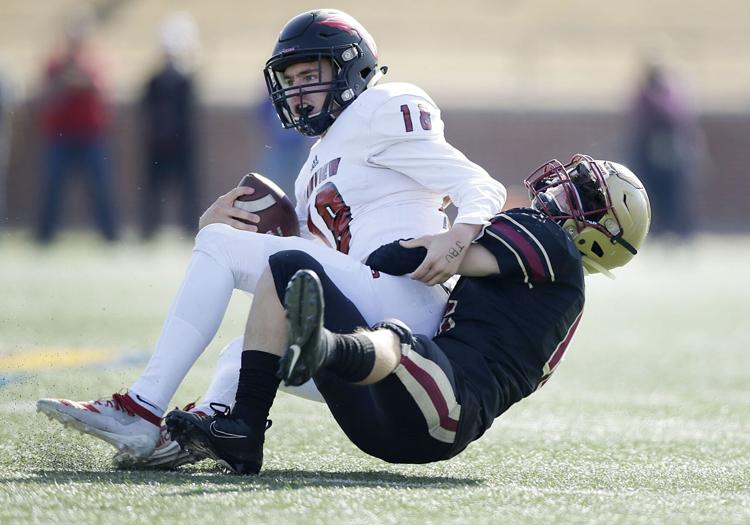 Series history: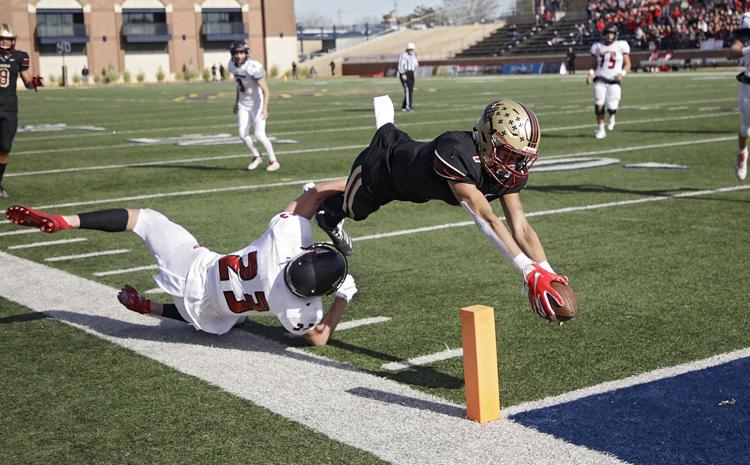 3. 6AI-1: No. 2 Jenks at No. 8 Westmoore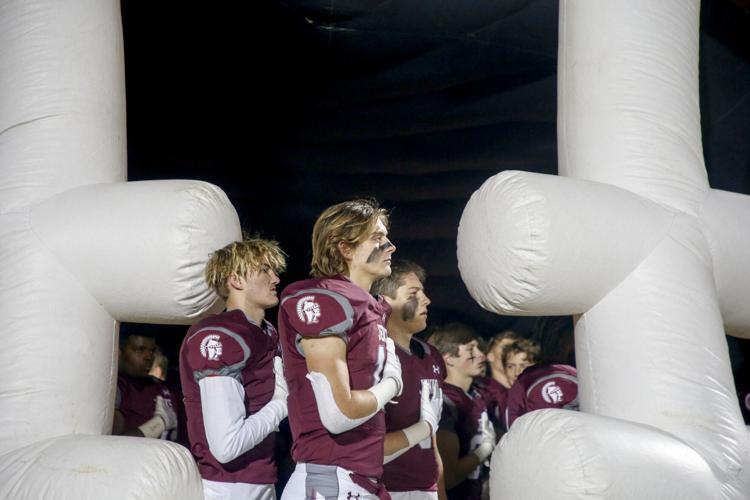 Key players: Jenks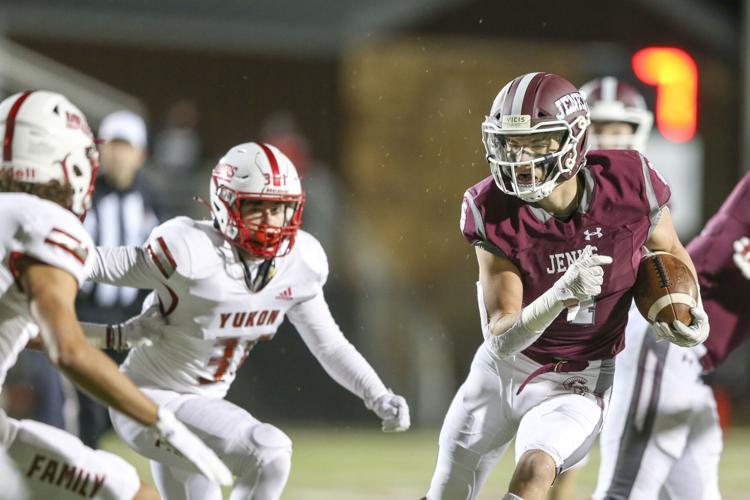 Key players: Westmoore
Series history:
4. 4A-3: No. 1 Wagoner at No. 8 Skiatook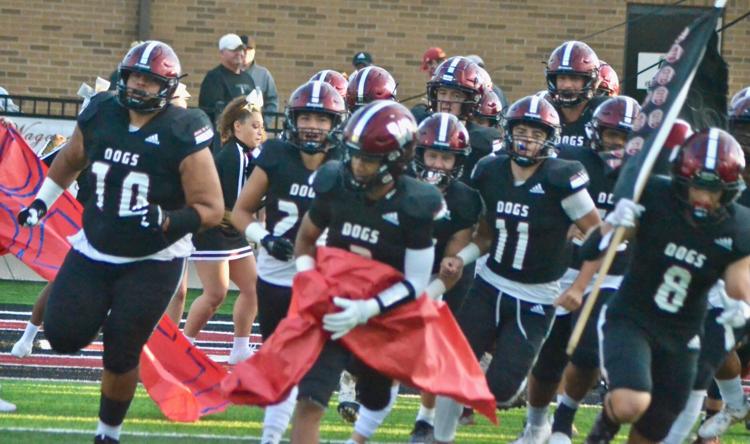 Key player: Wagoner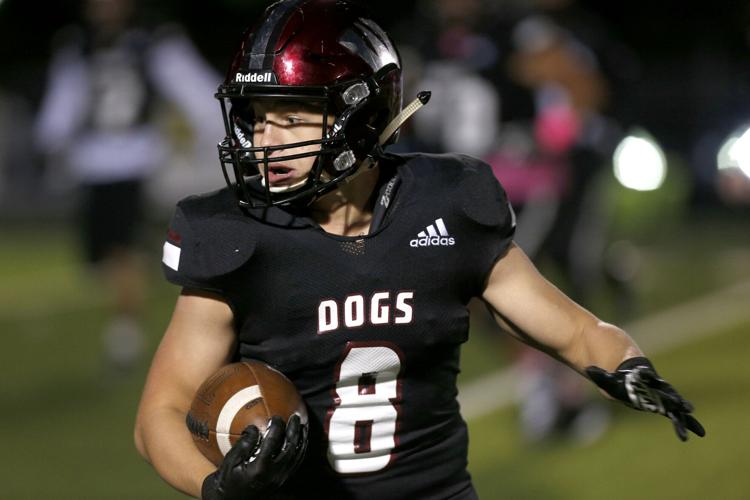 Key player: Skiatook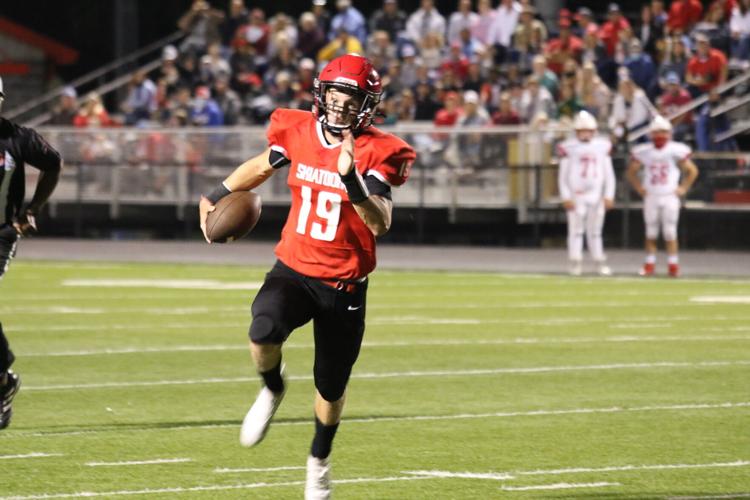 Series history: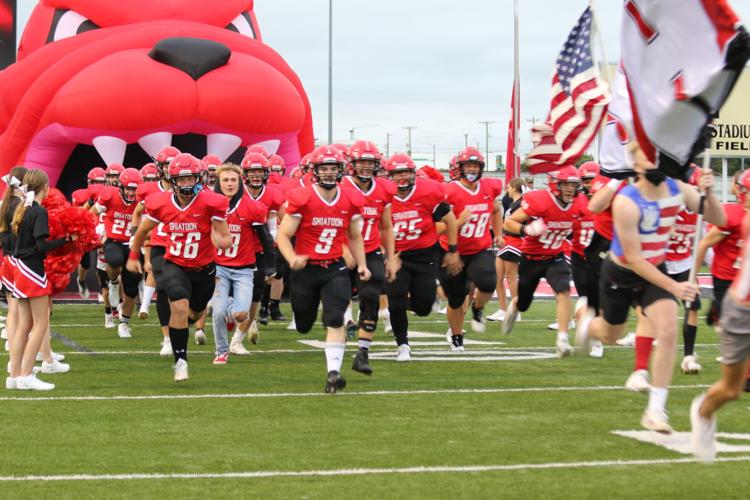 5. 6AII-2: No. 6 Putnam North at No. 2 Stillwater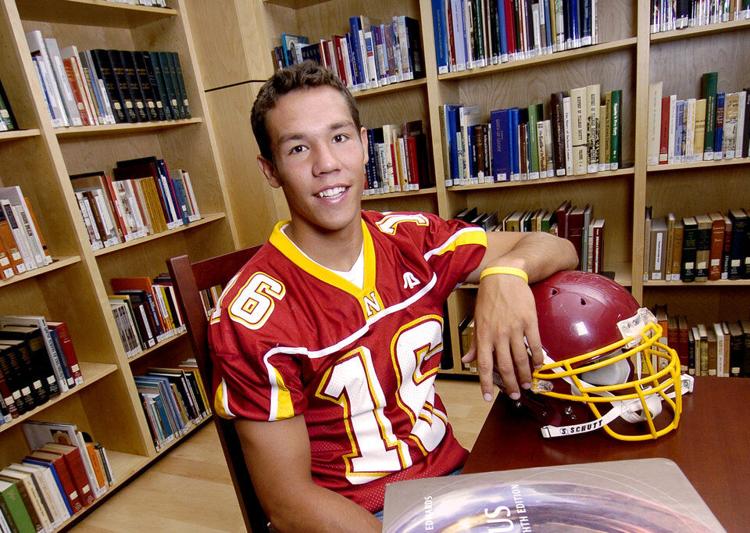 Series history: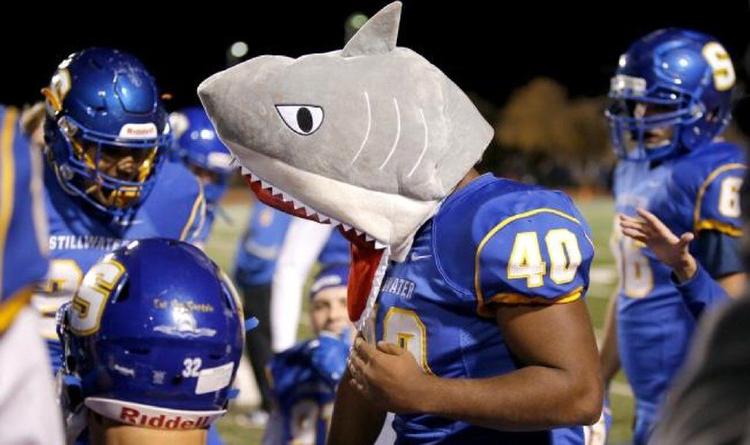 Best of the rest : 2A-8: No. 5 Adair (8-1, 6-0) at Claremore Sequoyah (7-1, 5-0):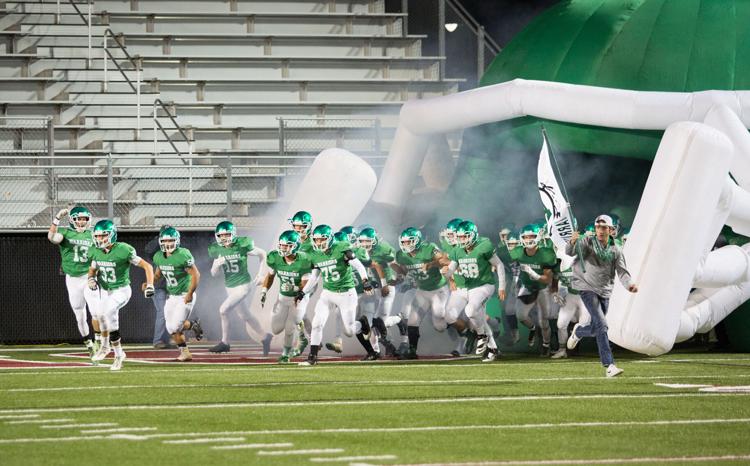 Best of the rest: 6AI-2: No. 9 Putnam City (4-4, 2-3) at No. 1 Owasso (9-0, 6-0), 7:30 p.m. Friday: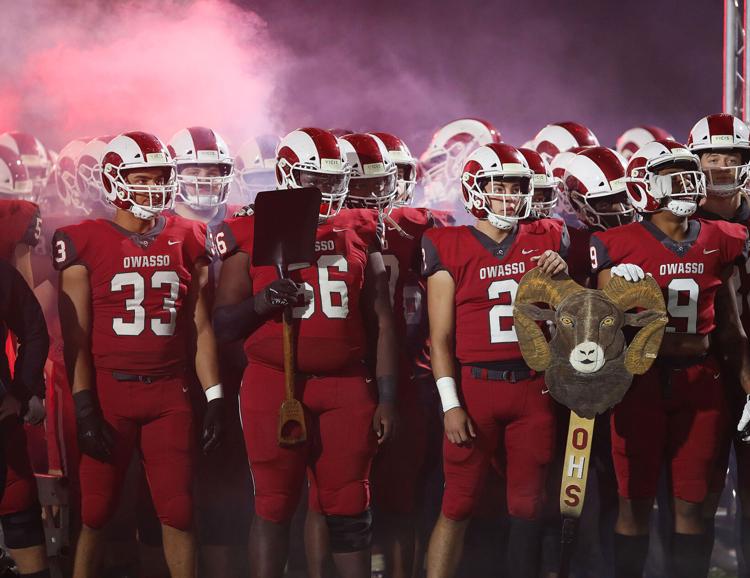 Best of the rest: B-8: No. 6 Regent Prep (7-1, 4-0) at No. 3 Davenport (8-0, 3-0), 7:30 p.m. Friday: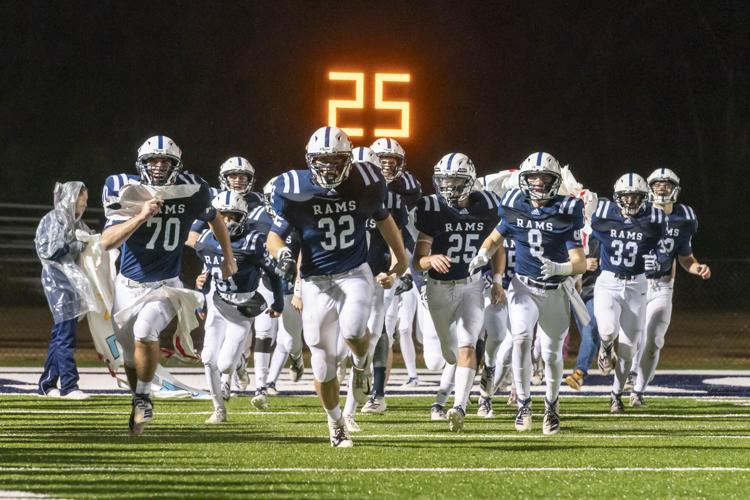 Best of the rest: 5A-4: No. 10 Tahlequah (5-3, 4-1) at No. 2 Collinsville (9-0, 6-0):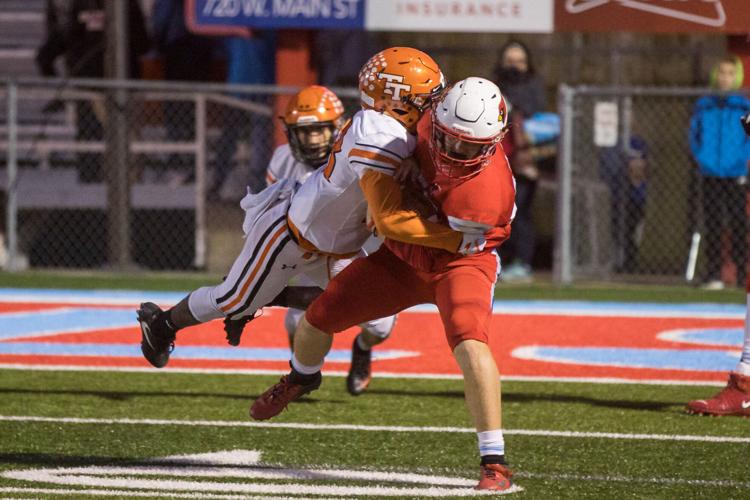 Best of the rest: 3A-4: Vinita (6-1, 4-0) at No. 6 Verdigris (7-1, 4-1):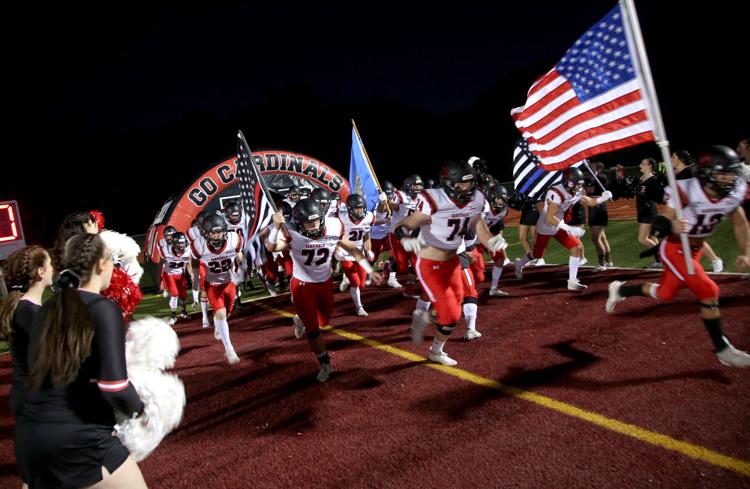 OKPrepsExtra.com: Home to everything high school sports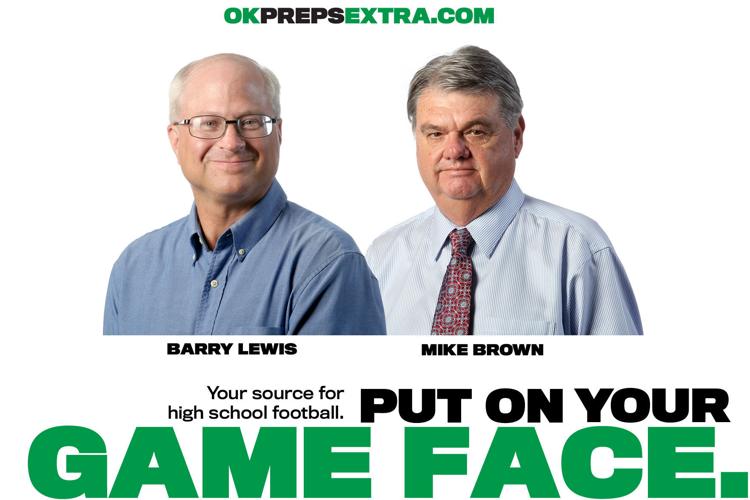 Mike Brown and Luke Slabaugh break down Week 9
Get in the game with our Prep Sports Newsletter
Sent weekly directly to your inbox!