Dawson Adams already has been part of an All-State football game, but this time he won't be wearing a onesie.
Back in 2001, Adams was just 6 months old when he was photographed with his father, Mike, then a coach in the All-State game during his time at Bishop Kelley.
"I was a baby and my dad was in his coach's outfit," Adams said. "My dad still has that picture. It's pretty cool."
The recent Owasso graduate and former safety/outside linebacker will participate as a player this time. Adams will suit up for the East squad in the Oklahoma Football Coaches Association game. Originally scheduled to take place in the Tulsa area prior to the COVID-19 pandemic, the game is set for Saturday in Shawnee at Oklahoma Baptist University. Kickoff is set for 7 p.m. at Crain Family Stadium.
"It's a great honor," Adams said. "(Playing in the All-State game) was a goal of mine from when I was growing up."
Adams finished his Rams career as a three-year starter but is more well-known as a two-time Class 6AI state champion. The 5-foot-11 standout made critical plays down the stretch in both title games.
In 2017, Adams' interception at the goal line in the final minute sealed a 21-14 win over Union that gave the program its first state title in 43 years. In last December's championship game in Edmond, Adams batted down consecutive Hail Mary pass attempts by Jenks in the waning seconds that enabled the Rams to capture a 14-6 victory.
"In the moment, it wasn't a big deal to me," Adams recalled. "But looking back it was, like, 'Dang, that's pretty cool.'"
Saturday will also mark the final football game of his career. Adams, who finished with 134 tackles over his final two seasons, will attend Oklahoma in the fall. He is planning to major in psychology with hopes of becoming an occupational therapist. Adams served as a special needs mentor while in high school.
He said his time at Owasso is something he'll always cherish.
"It's really just the people, the coaching staff, the community, the fans," Adams answered when asked about his best football memories. "They want you to not only be the best player you can be, the best person you can be. Really, all of my qualities have come from the people I've met along the way."
Russell playing in future home
Payton Russell's final game representing Collinsville will take place at his college home. Russell will continue his football career at OBU, the site of Saturday's All-State game.
"With the game being at OBU, it's going to be real fun," Russell said.
Russell earned the honor following a senior season in which he was named District 5A-4 defensive player of the year as he led the Cardinals with 90 tackles.
The linebacker's production was particularly vital to a Collinsville defense that was decimated by injuries.
"It felt like every week we had somebody go down with an injury," Russell said. "As a collective whole, we just had to continue to step up. One person would go down and our mentality was 'next man up.'"
Russell will be joined on the East by Collinsville offensive lineman Isaac House and their head coach, Kevin Jones.
The East, led by Stroud head coach Chris Elerick in his final game, had two days of practice Thursday and Friday at Stroud. Elerick's twin sons, Grant and Drew, also will be playing in the game.
Among the numerous alternates added were Sperry's Walker Niver and Joe Whiteley. Niver was a two-time All World first team defensive line selection and a 2018 player of the year finalist. Other additions included Tahlequah rushing leader Dae Dae Leathers and Claremore receiver Dylan Kedzior, who will also handle the kicking duties.
Barry Lewis, Tulsa World, contributed to this story.
2020 All World Preseason Football Contest presented by Bill Knight Automotive
Vote here: Meet the nominees for the 2020 All World Preseason Football Contest presented by Bill Knight Automotive
Quarterback nominee: Rovaughn Banks, Union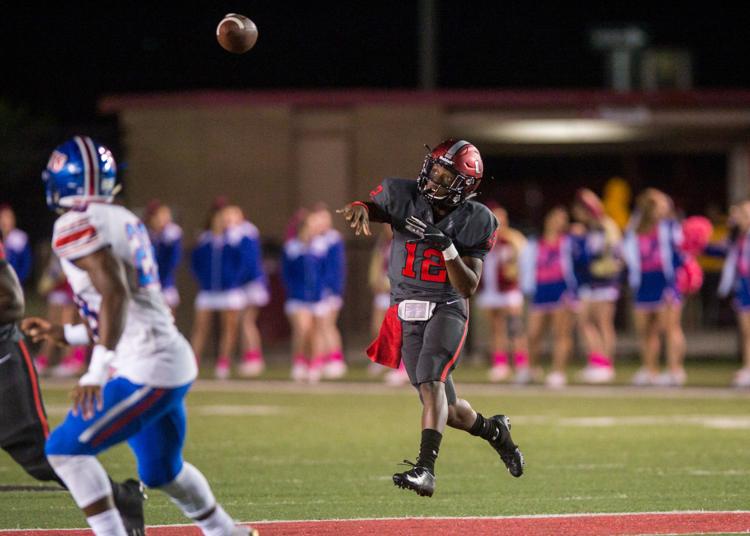 Quarterback nominee: Wallace Clark, Holland Hall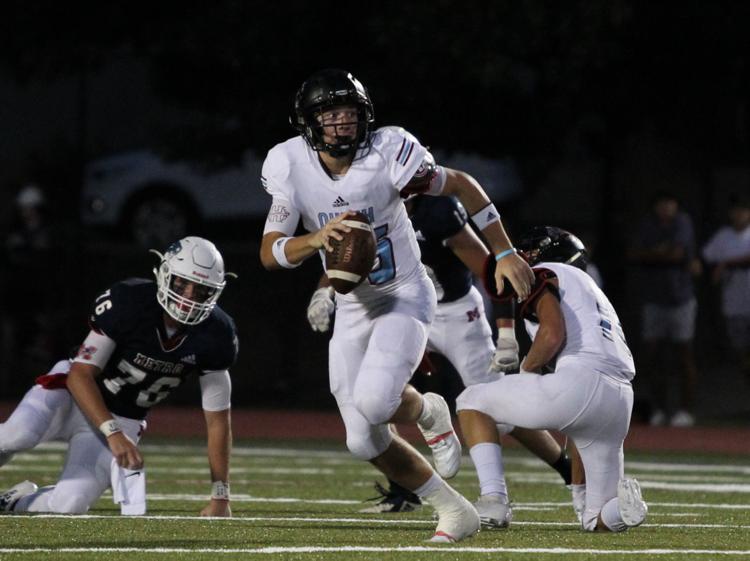 Quarterback nominee: Bryce Drummond, Pawhuska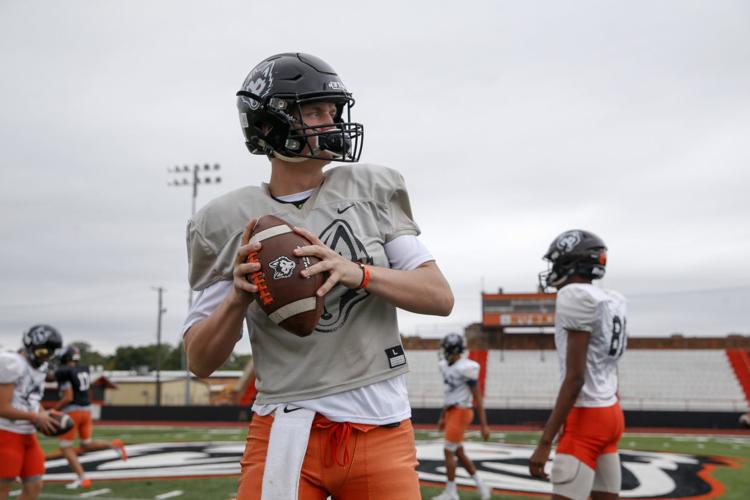 Quarterback nominee: Gage Hamm, Coweta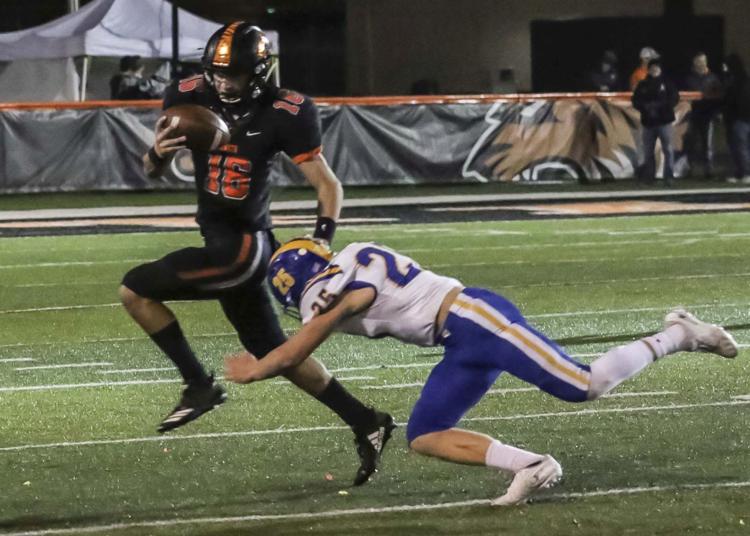 Quarterback nominee: Stephen Kittleman, Jenks
Quarterback nominee: KT Owens, Central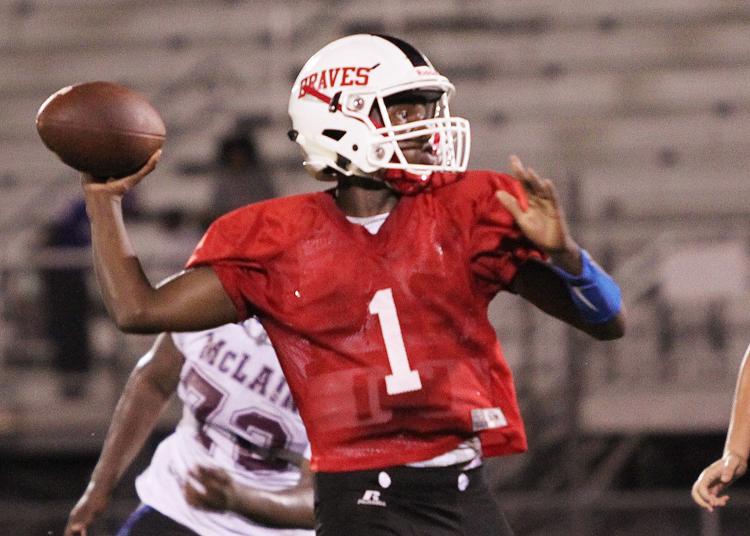 Quarterback nominee: Landen Prows, Inola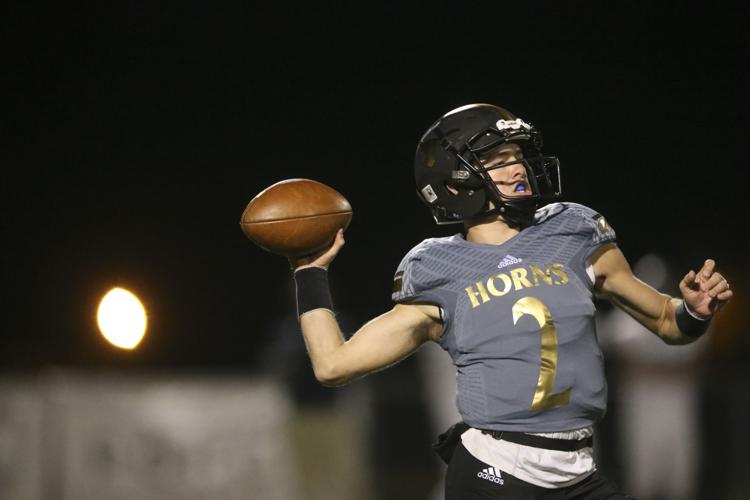 Quarterback nominee: Jake Raines, Broken Arrow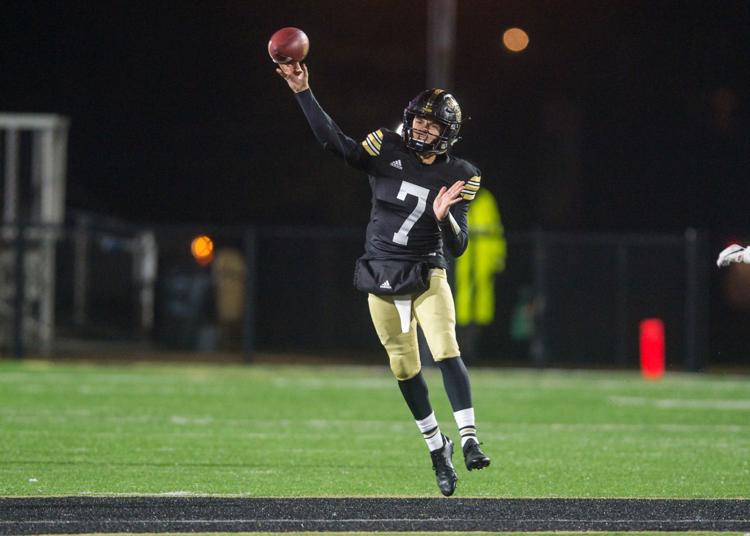 Quarterback nominee: Gentry Williams, Booker T Washington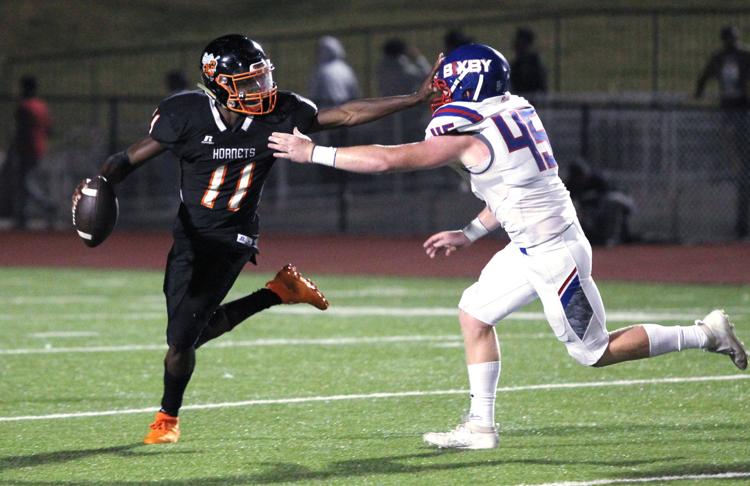 Quarterback nominee: Mason Williams, Bixby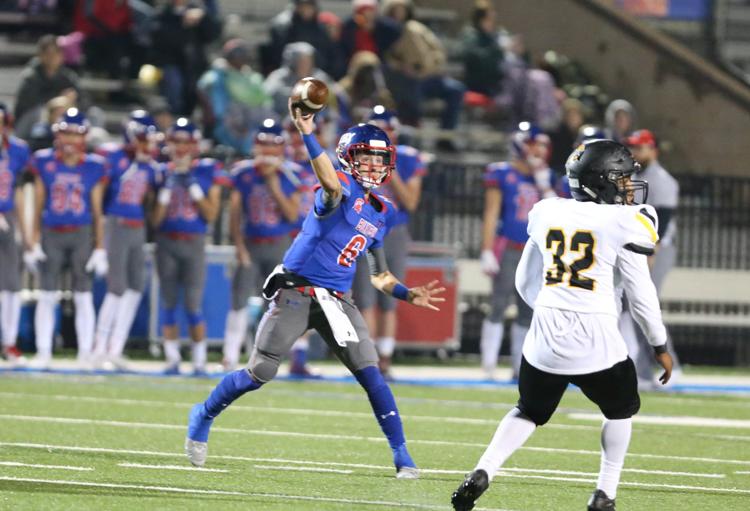 Running back nominee: Sanchez Banks, Broken Arrow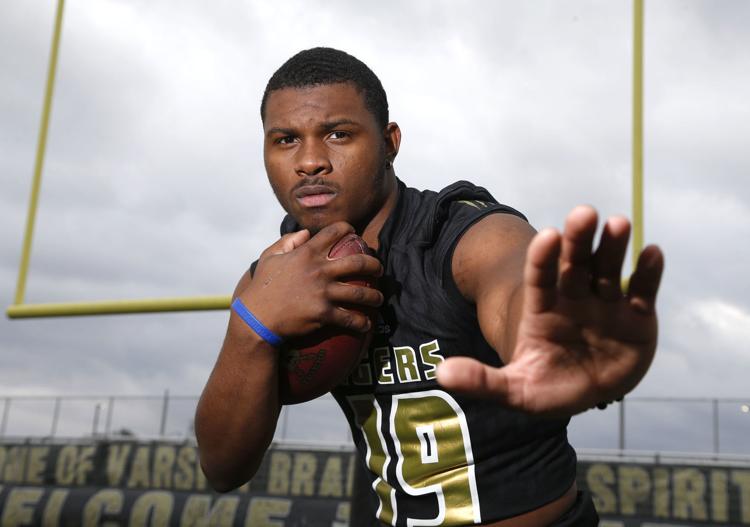 Running back nominee: Asher Brewer, Cleveland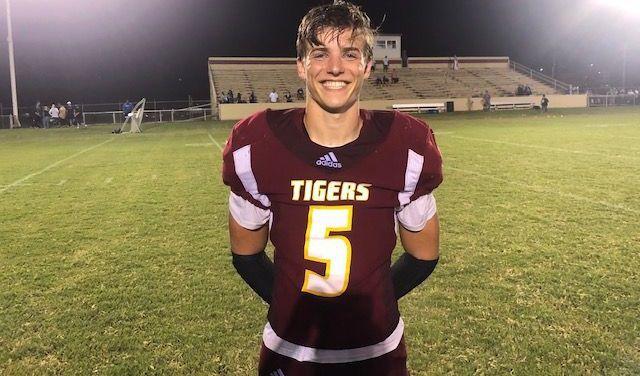 Running back nominee: CJ Brown, Beggs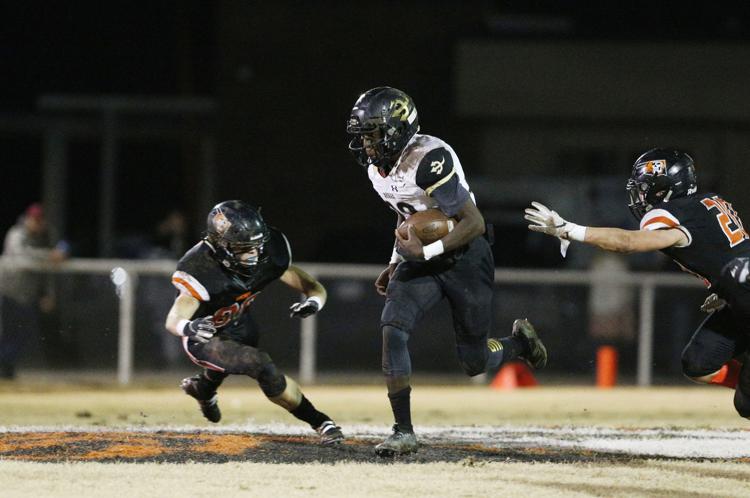 Running back nominee: Chase Burke, Berryhill
Running back nominee: AJ Green, Union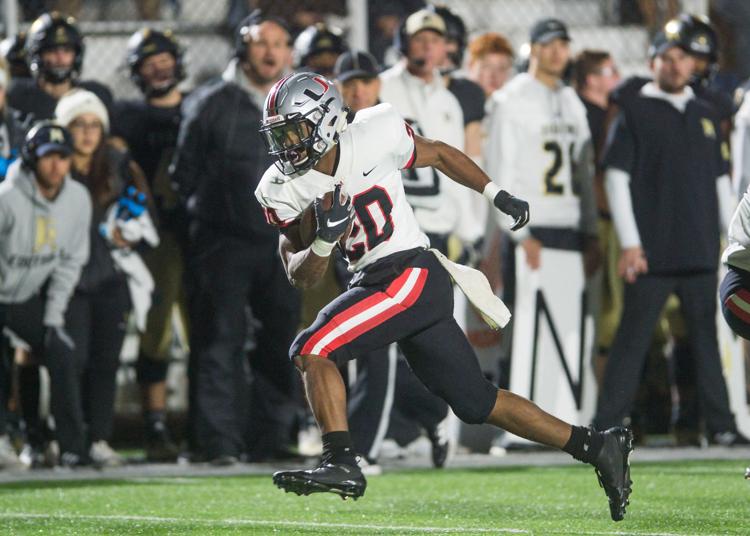 Running back nominee: Owen Heinecke, Bishop Kelley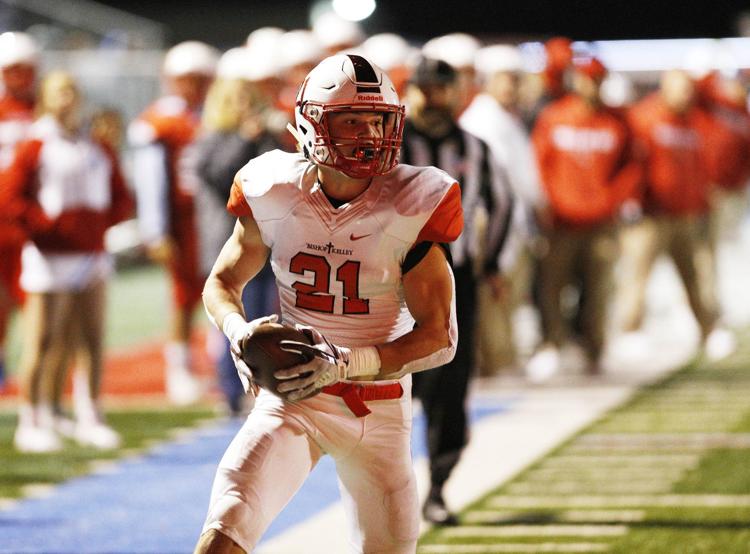 Running back nominee: Deshawn Kinnard, Claremore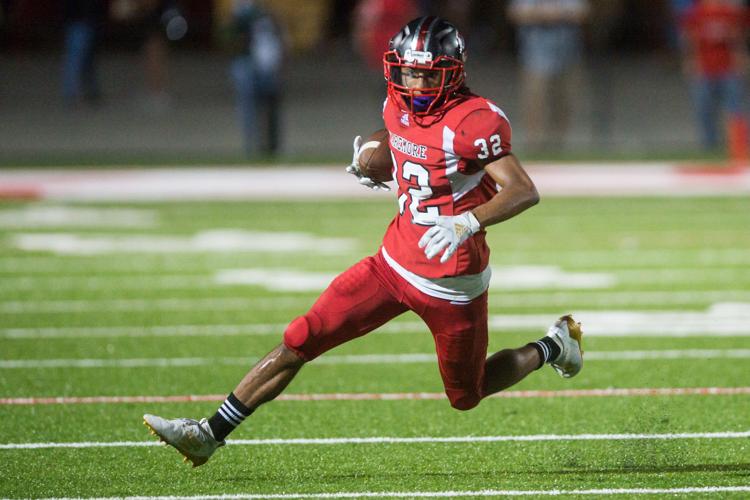 Running back nominee: Braylin Presley, Bixby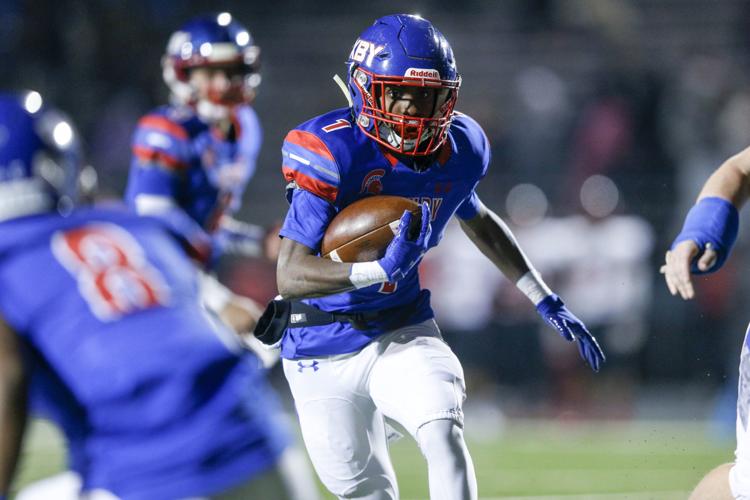 Running back nominee: Te'Zohn Taft, Sapulpa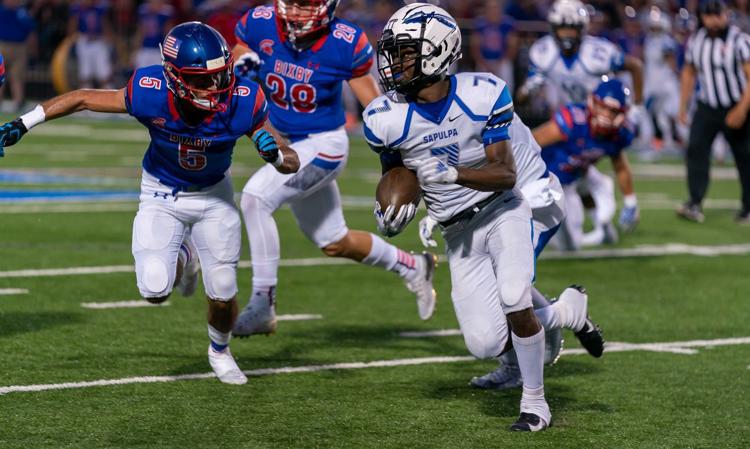 Running back nominee: Qwontrel Walker, Stillwater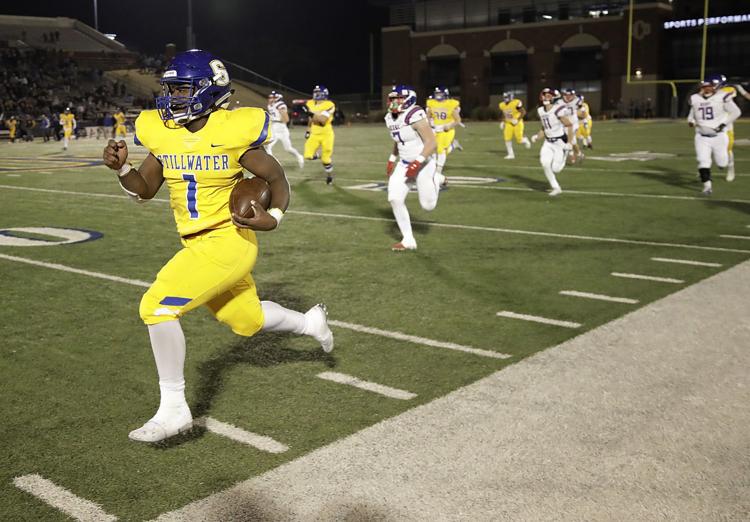 Wide receiver nominee: Cole Adams, Owasso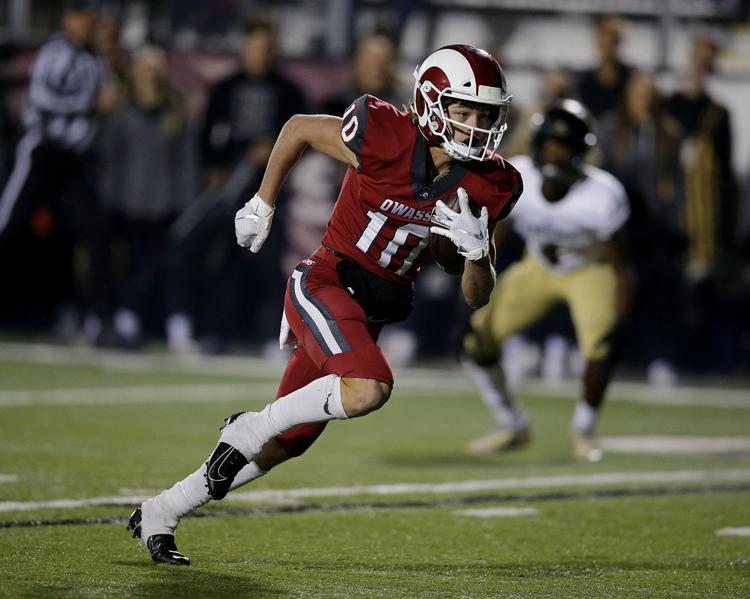 Wide receiver nominee: Steven Brown, Stillwater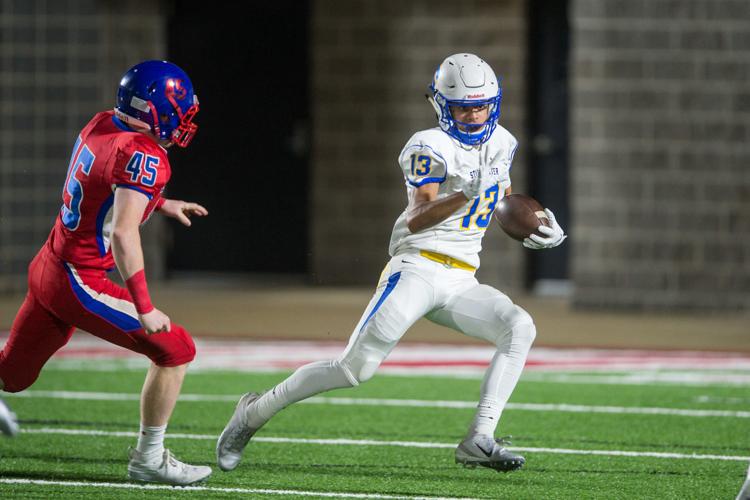 Wide receiver nominee: Bobby Byers, Cascia Hall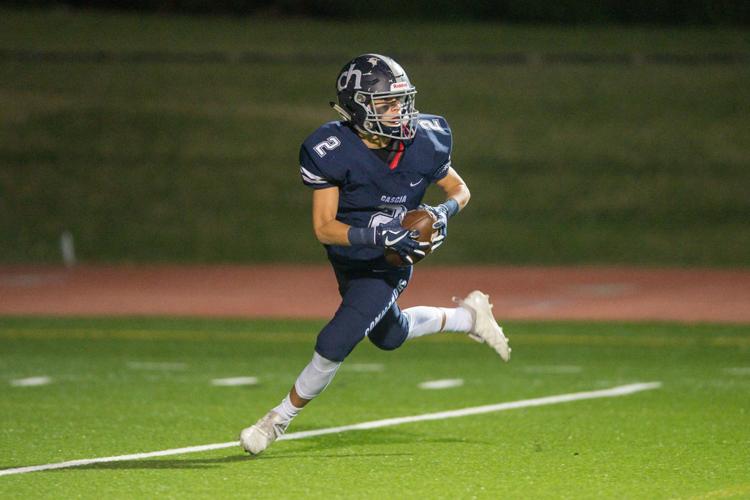 Wide receiver nominee: Kelan Carney, Owasso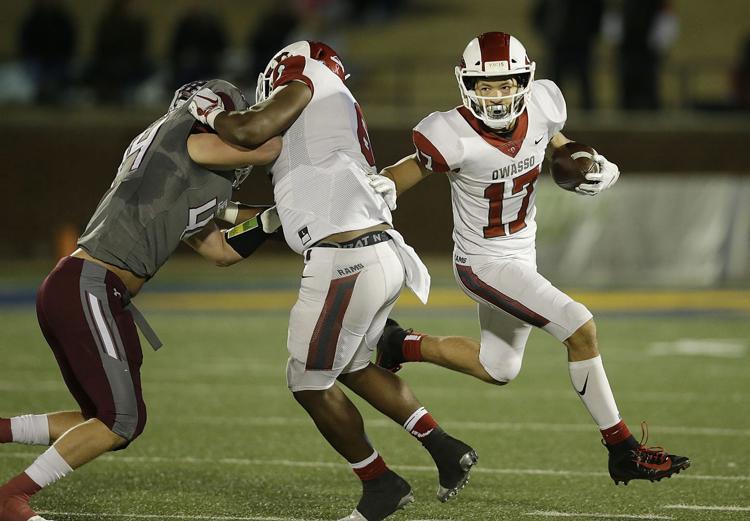 Wide receiver nominee: Dawson James, Berryhill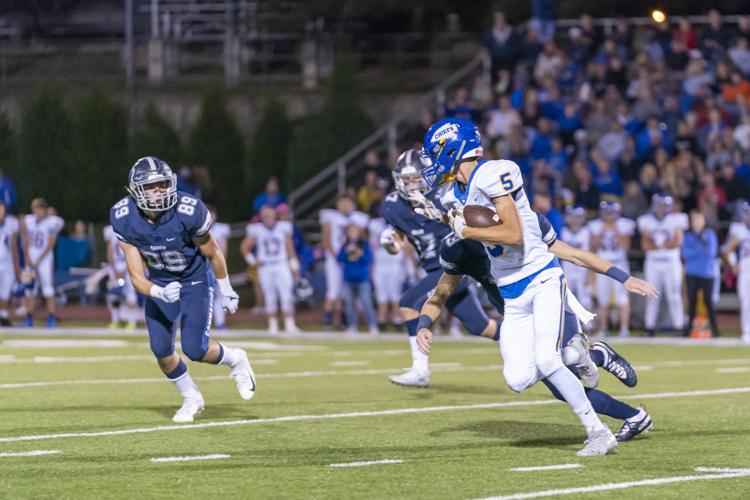 Wide receiver nominee: Kolbe Katsis, Lincoln Christian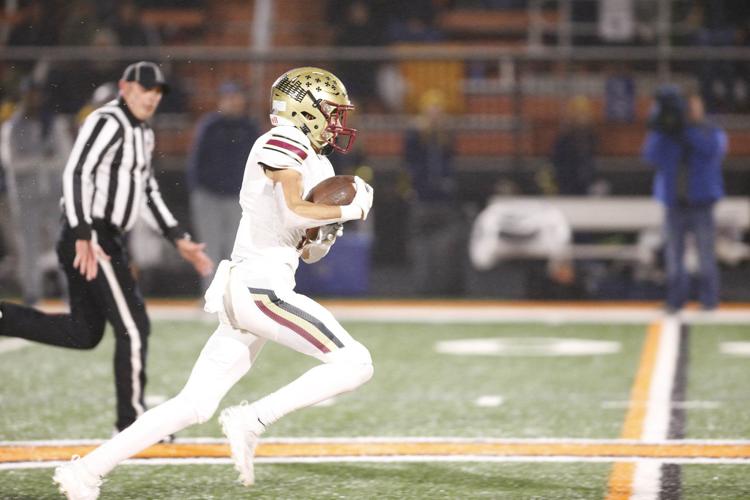 Wide receiver nominee: Gunnar McCollough, Coweta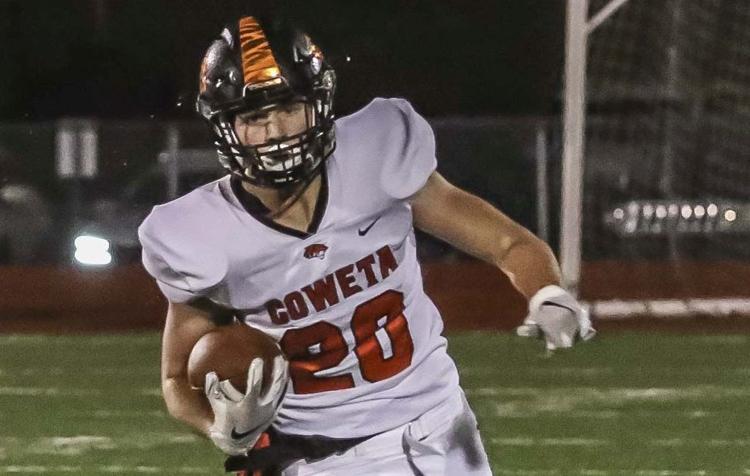 Wide receiver nominee: Chase Nanni, Wagoner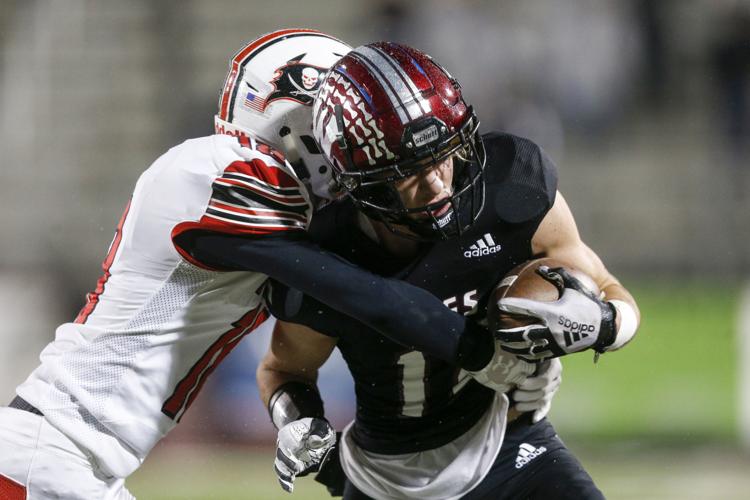 Wide receiver nominee: Dalton Norman, Inola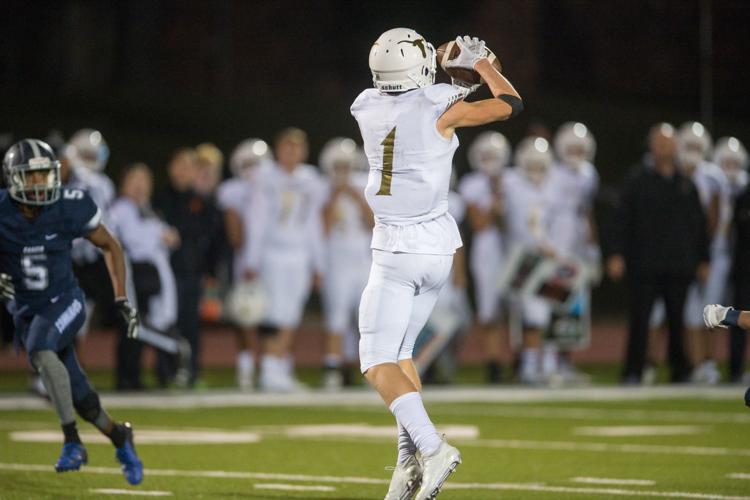 Wide receiver nominee: Derek Sanderson, Metro Christian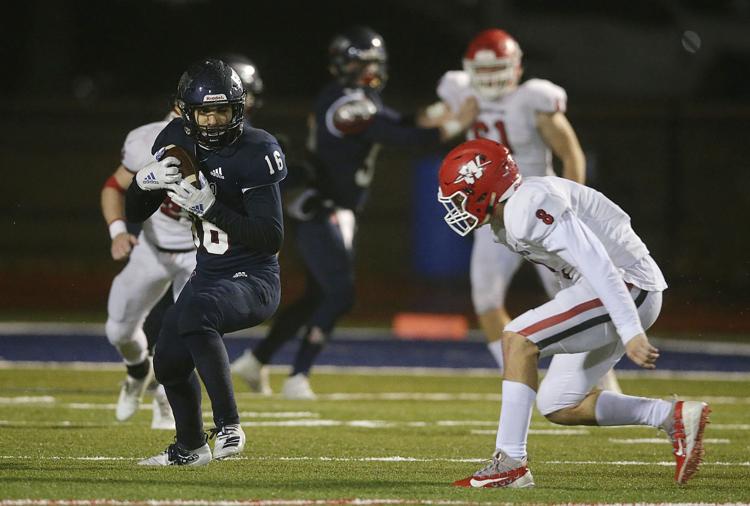 OL nominee: Curtis Fodor, Bartlesville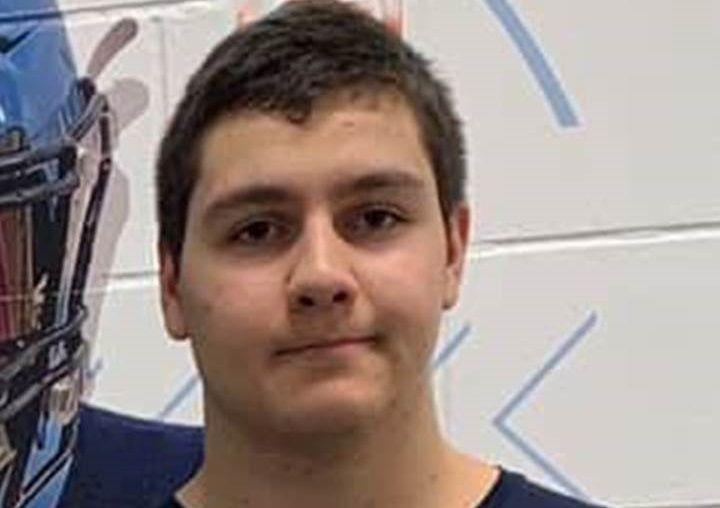 OL nominee: Dillon Gilbert, Owasso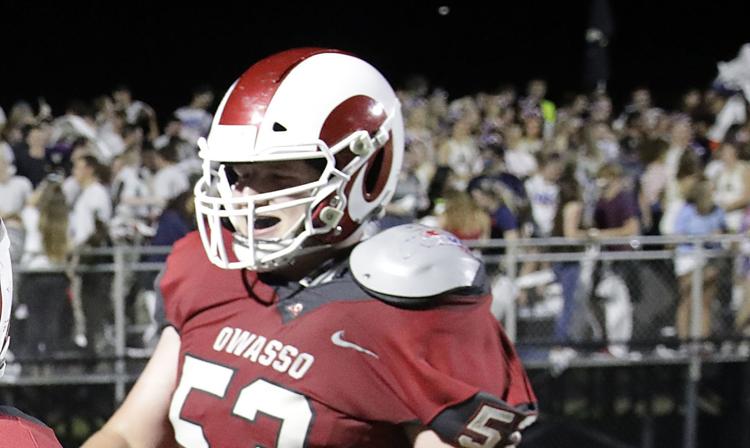 OL nominee: Hudson Moseby, Owasso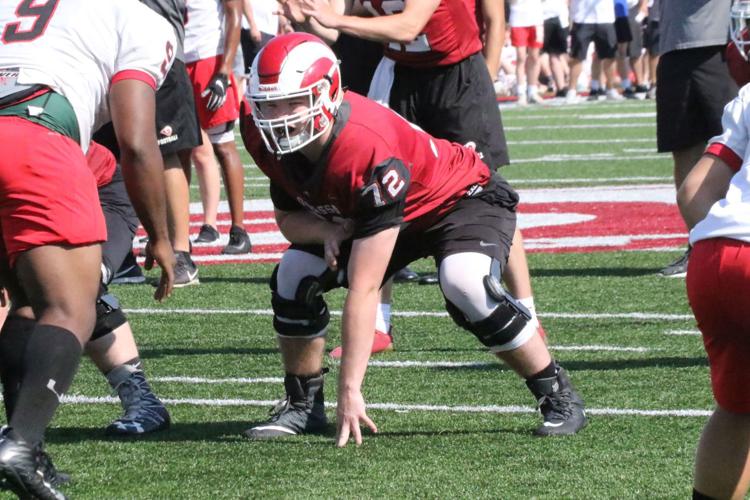 OL nominee: Logan Nobles, Jenks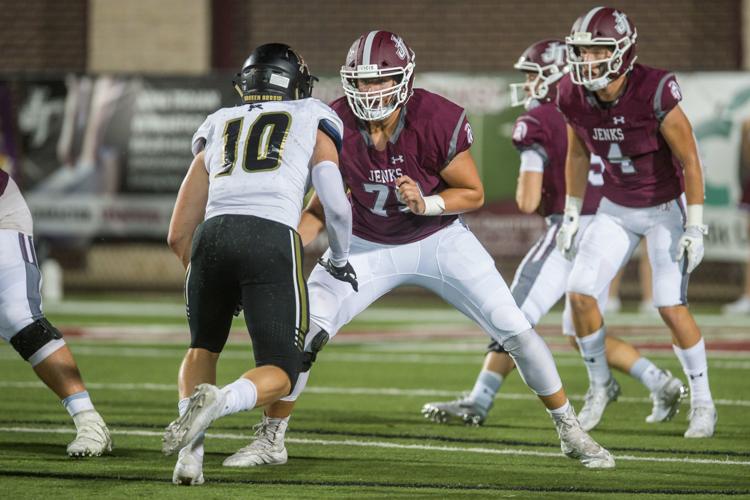 OL nominee: Iman Oates, Edison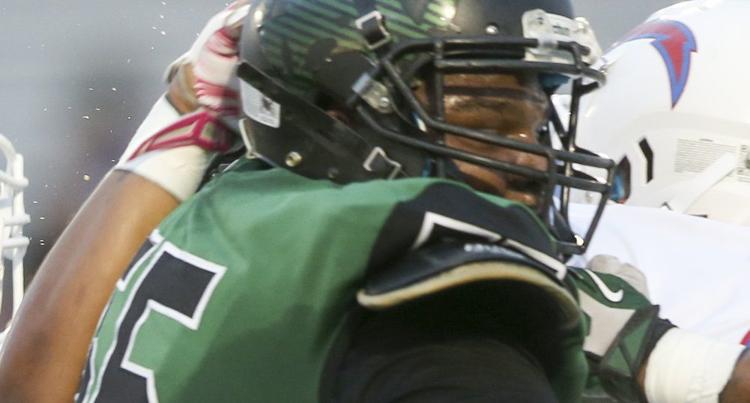 OL nominee: Lance Petermann, Stillwater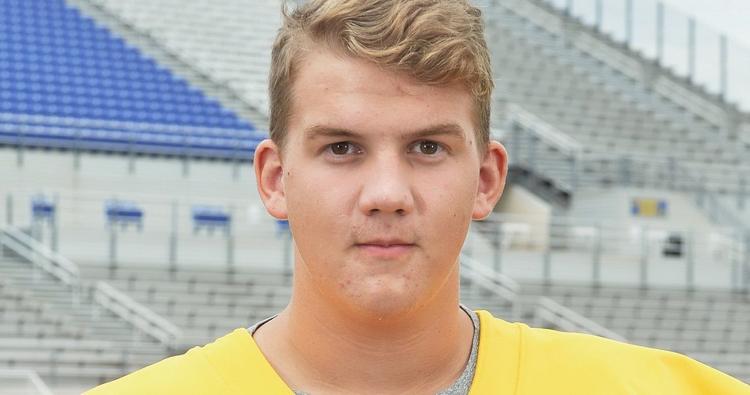 OL nominee: Alex Slaughter, Union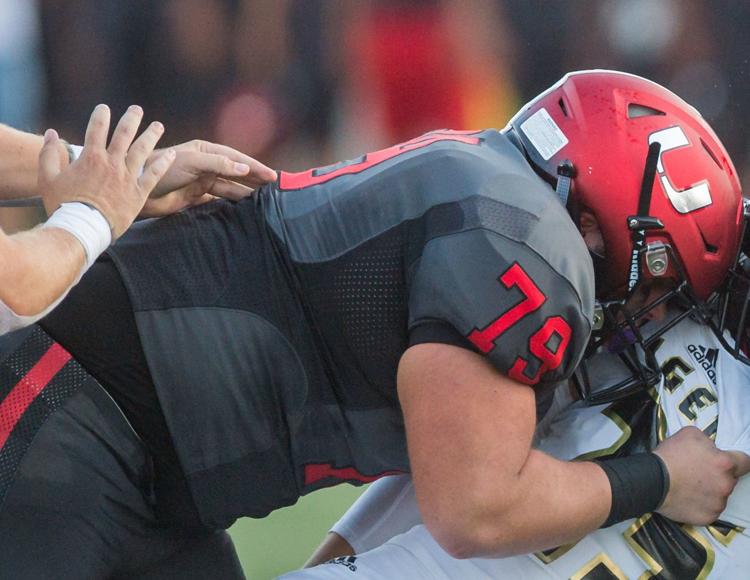 OL nominee: Caleb Townsend, Bixby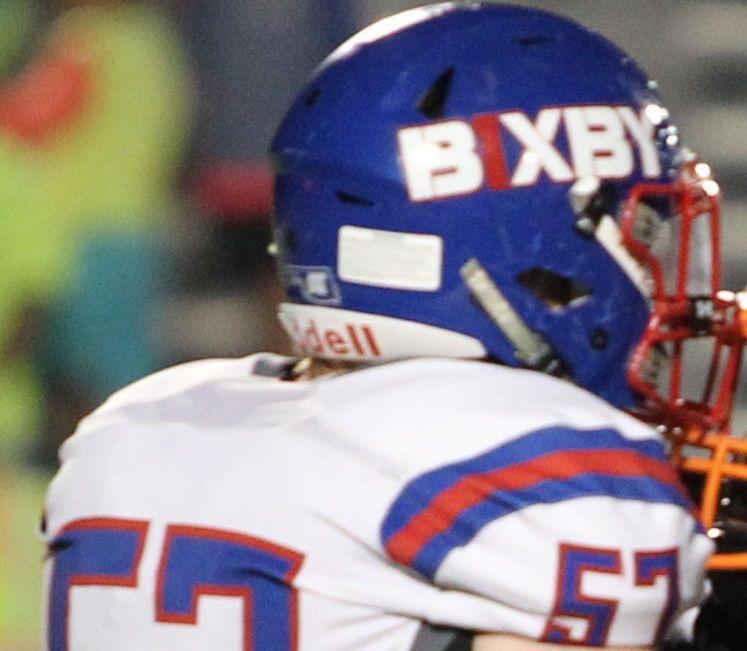 OL nominee: Kainan Wade, Cleveland
OL nominee: Talon Wheeler, Broken Arrow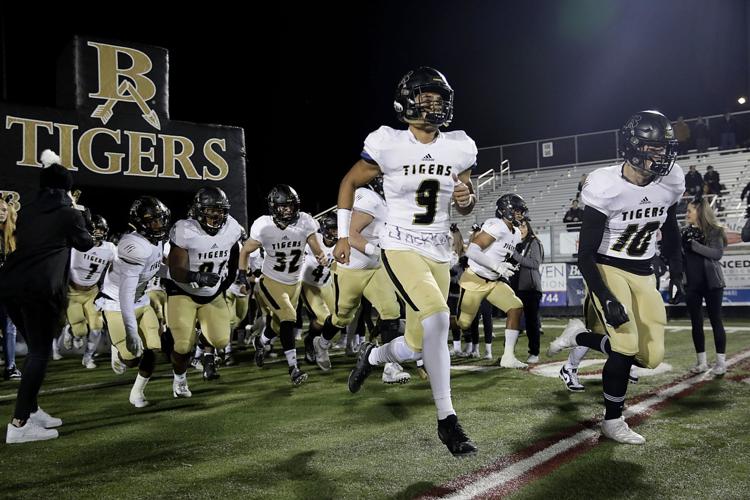 DL nominee: Jaden Brown, Booker T. Washington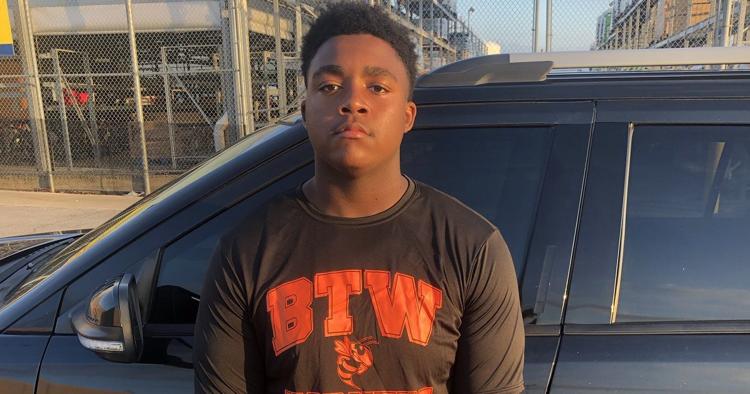 DL nominee: Justin Hines, Coweta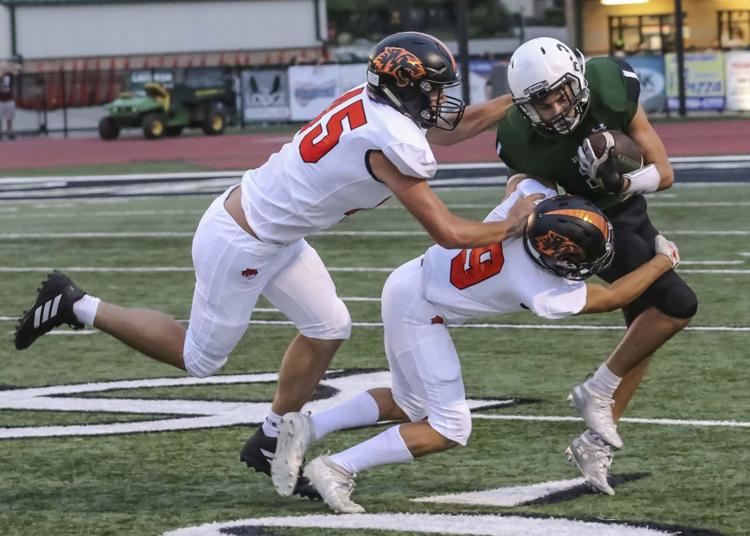 DL nominee: Michael Jamerson, Owasso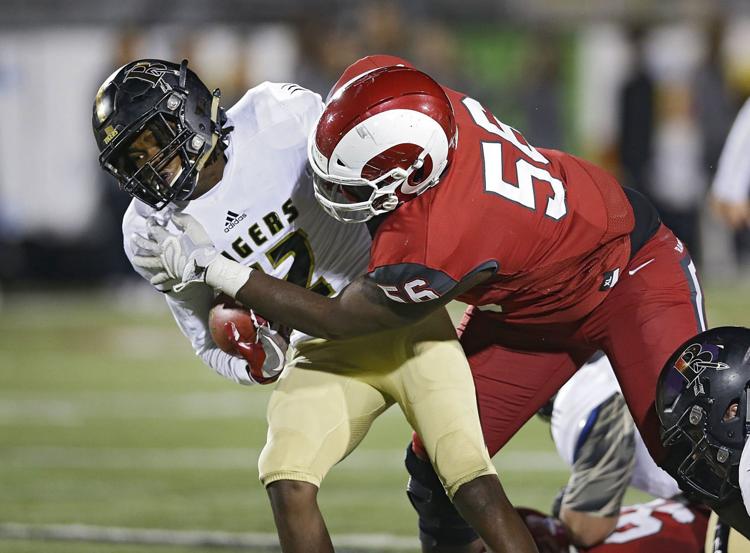 DL nominee: Holden Martinson, Edison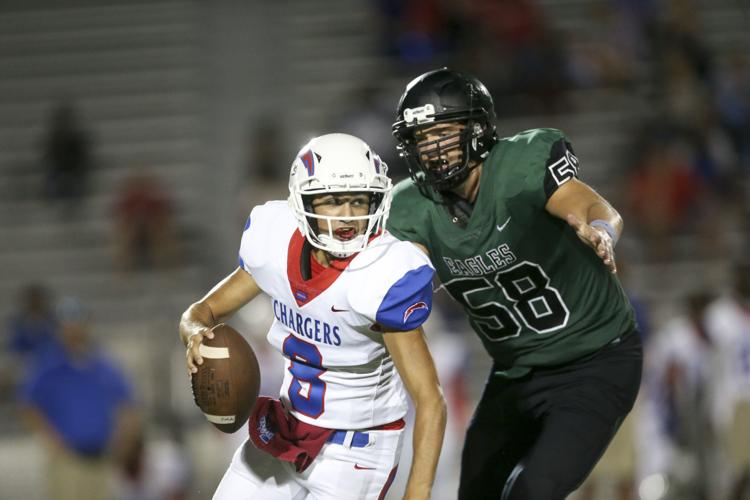 DL nominee: Chris McClellan, Edison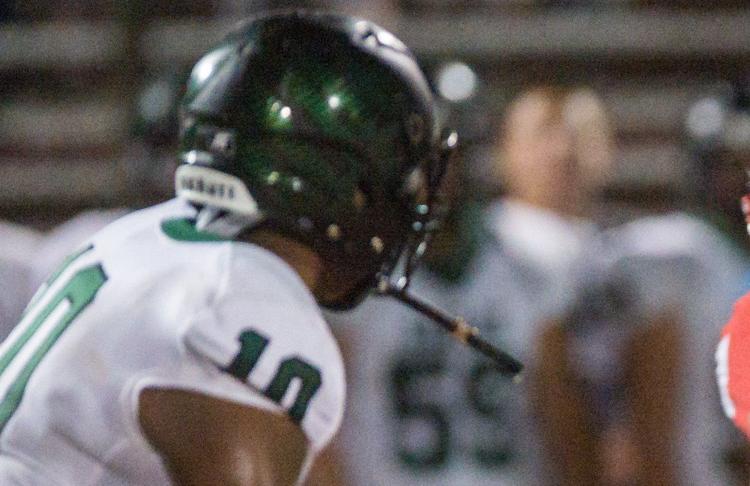 DL nominee: Luke McEndoo, Stillwater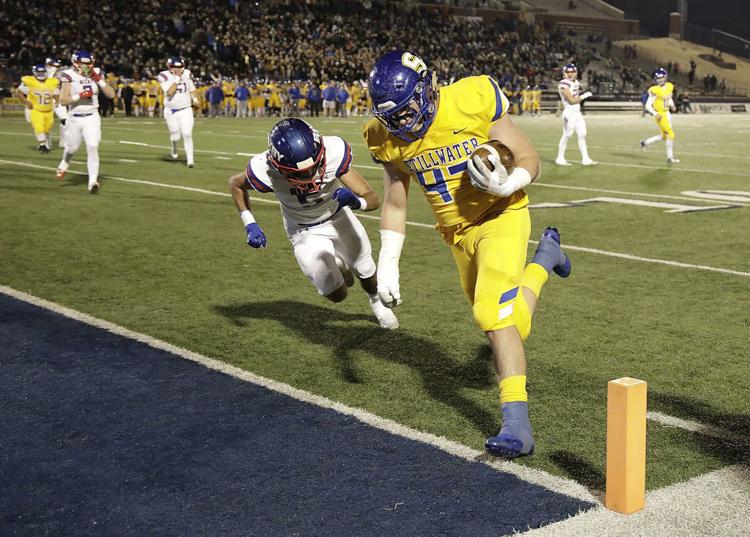 DL nominee: Owen Ostroski, Holland Hall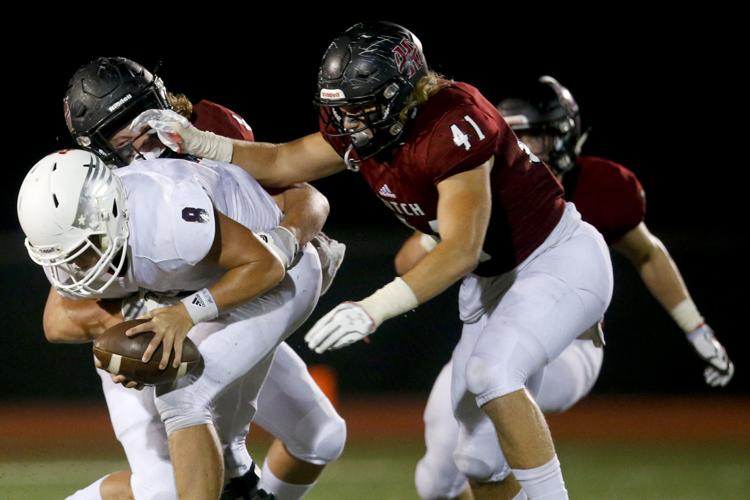 DL nominee: Owen Pazzo, Cascia Hall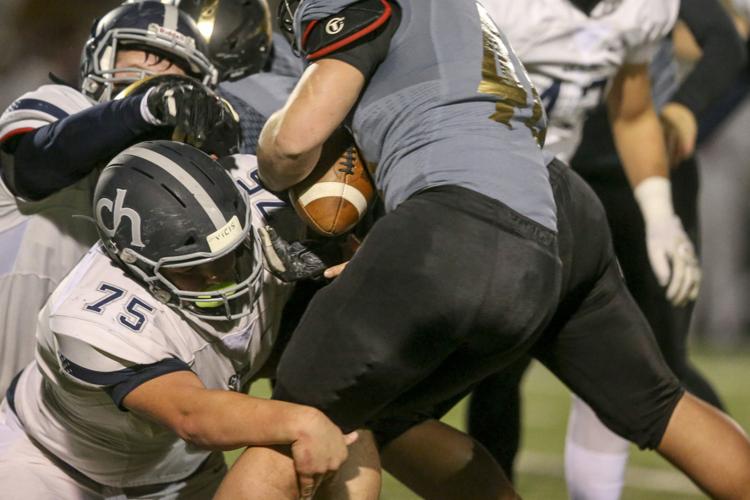 DL nominee: Evan Raines, Verdigris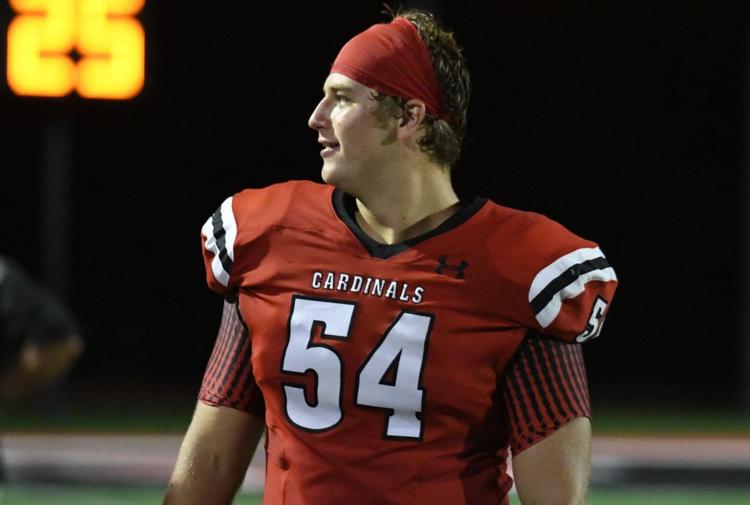 DL nominee: Isaac Smith, Wagoner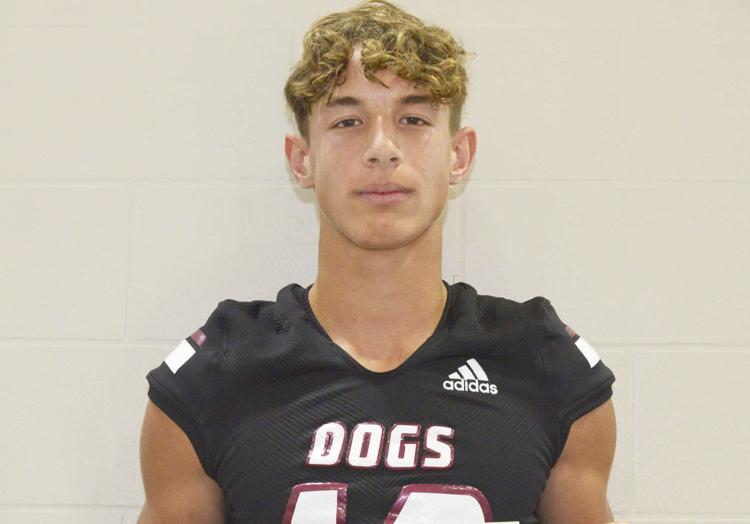 Linebacker nominee: Gabe Brown, Stillwater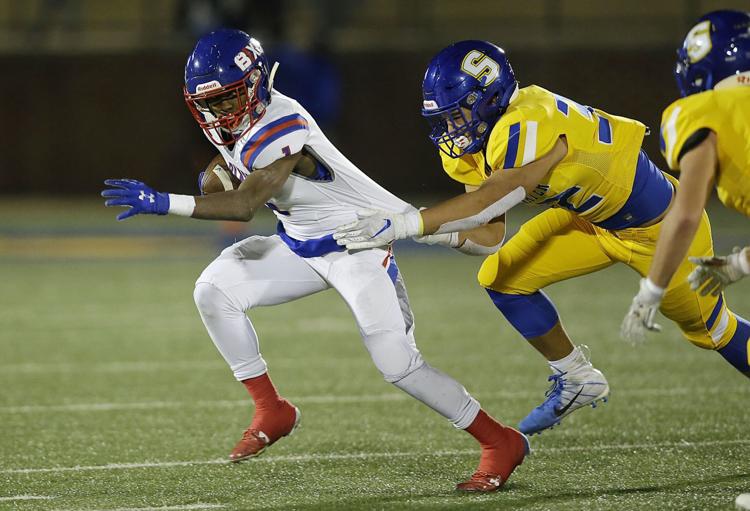 Linebacker nominee: Brenden Dye, Owasso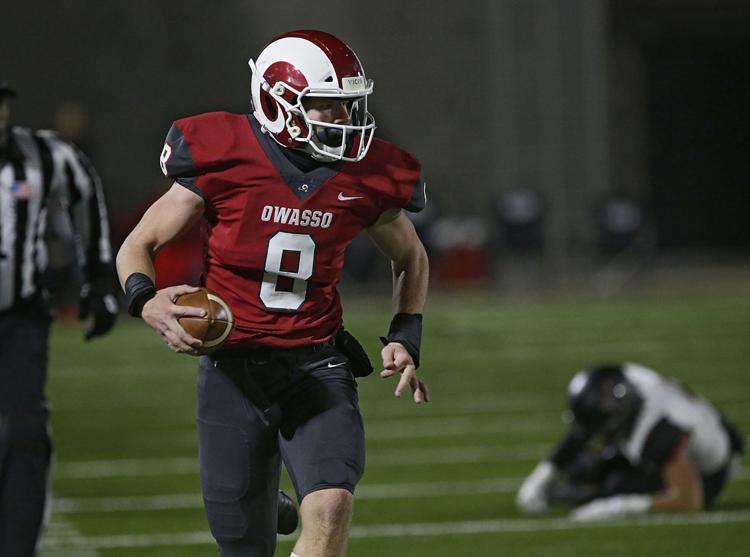 Linebacker nominee: Trey Gause, Wagoner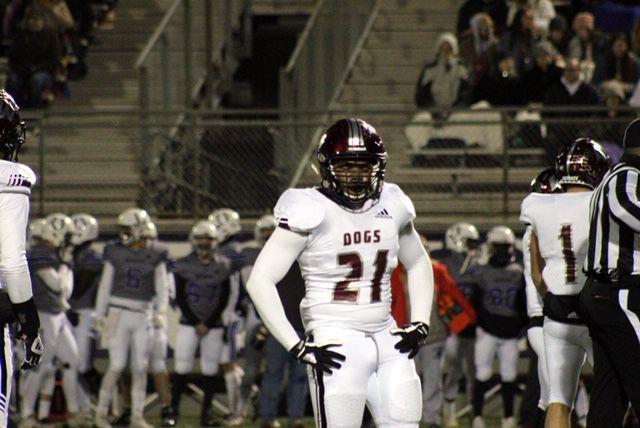 Linebacker nominee: Cade Gibson, Metro Christian
Linebacker nominee: Daymon Levell, Lincoln Christian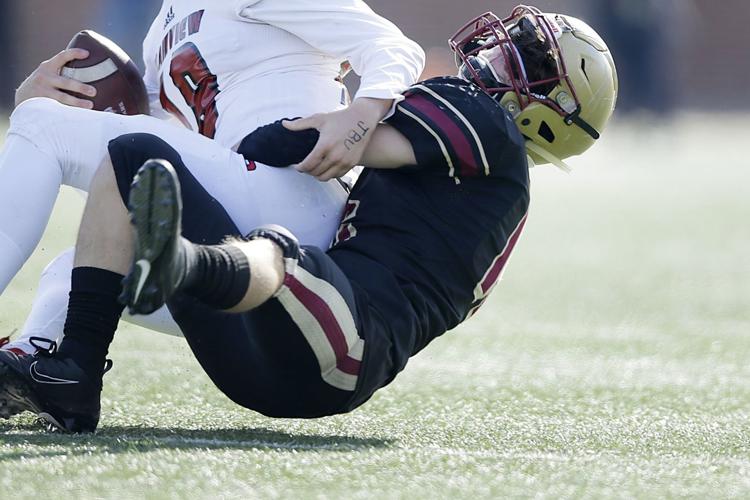 Linebacker nominee: Darryan Moss, Broken Arrow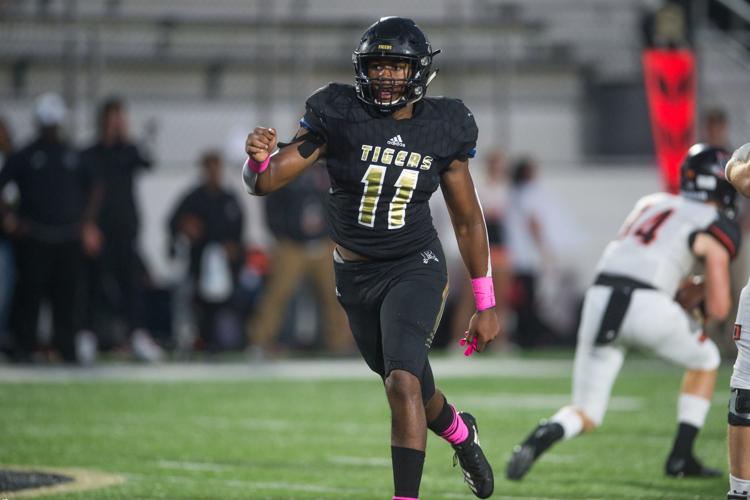 Linebacker nominee: Emaud Triplett, Owasso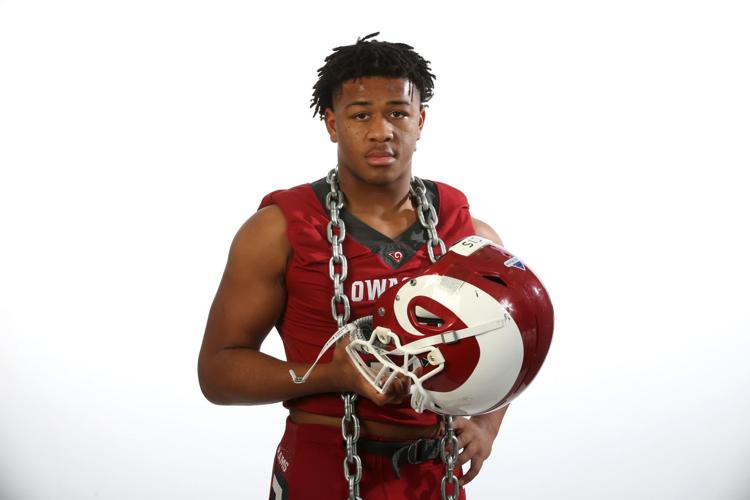 Linebacker nominee: Tyson Ward, Jenks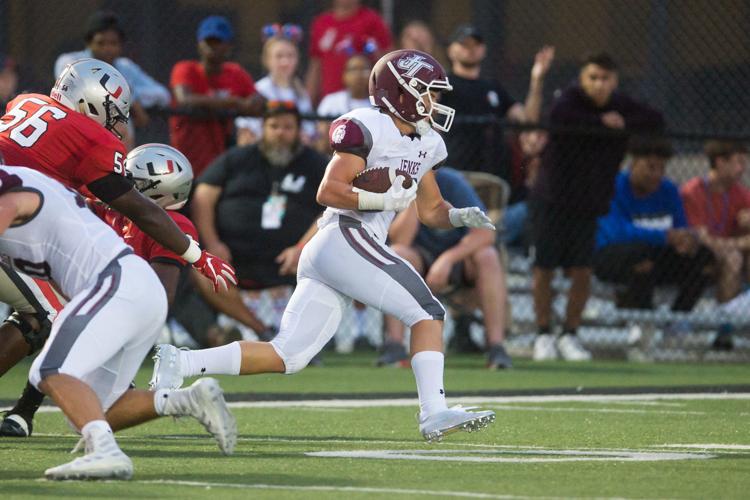 Linebacker nominee: Nick Wedel, Bixby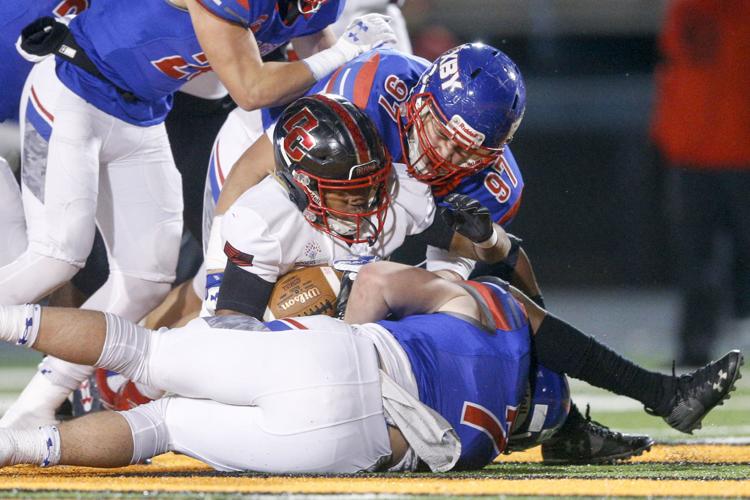 Linebacker nominee: Braeden Winters, Bartlesville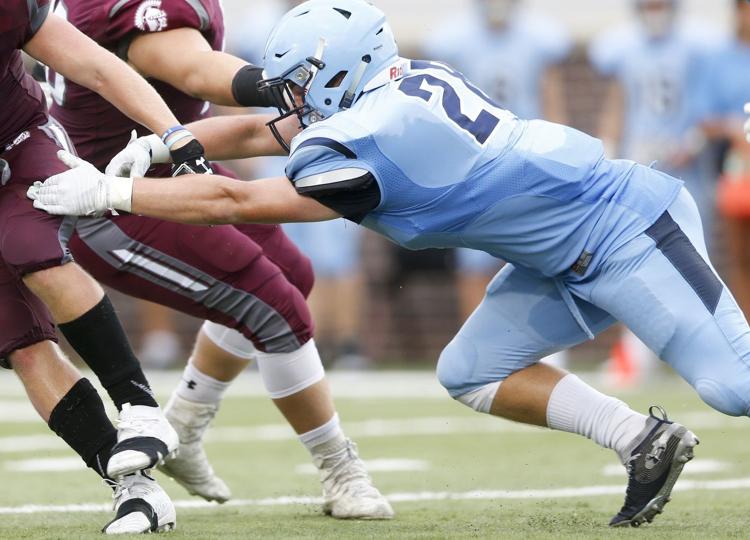 Defensive back nominee: Eli Benham, Sperry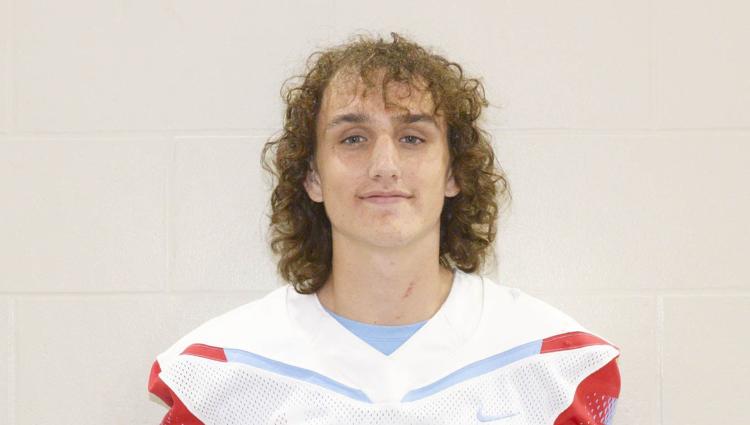 Defensive back nominee: Kendal Daniels, Beggs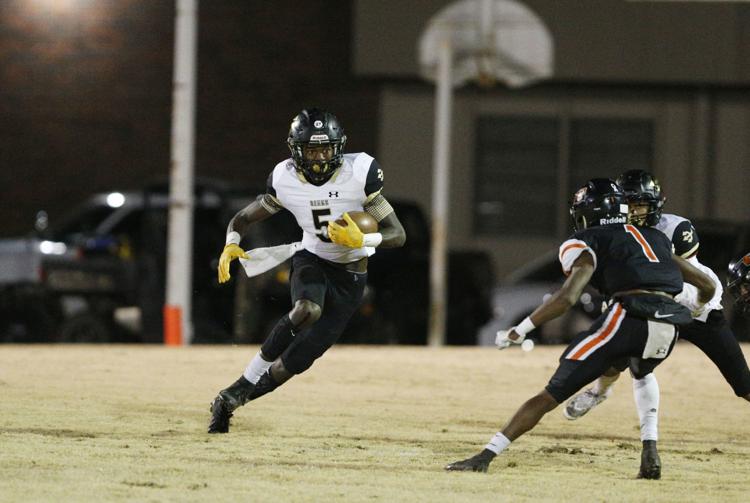 Defensive back nominee: Marc Gouldsby, Holland Hall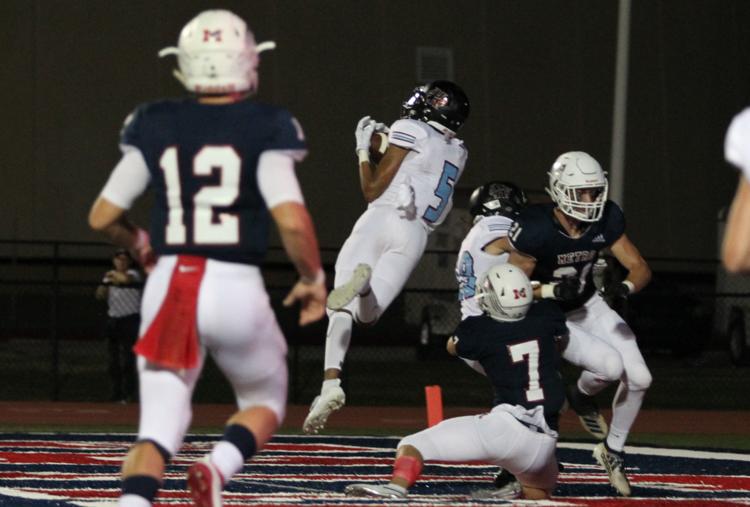 Defensive back nominee: Gage Laney, Owasso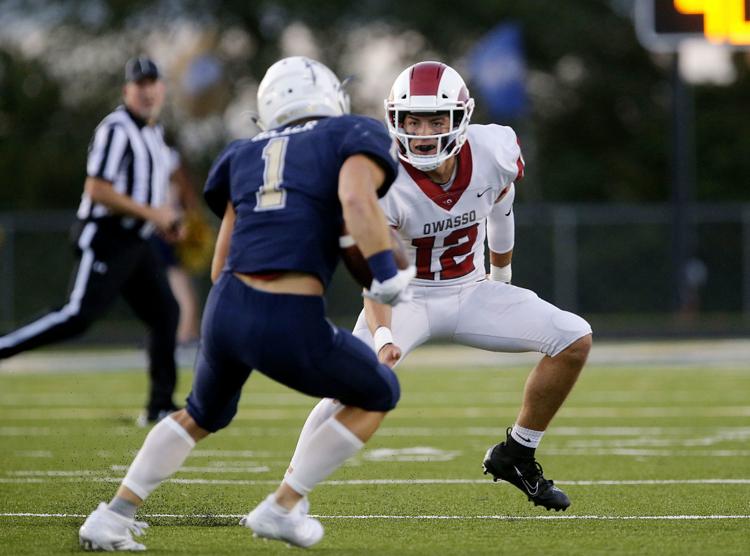 Defensive back nominee: Grant Lohr, Jenks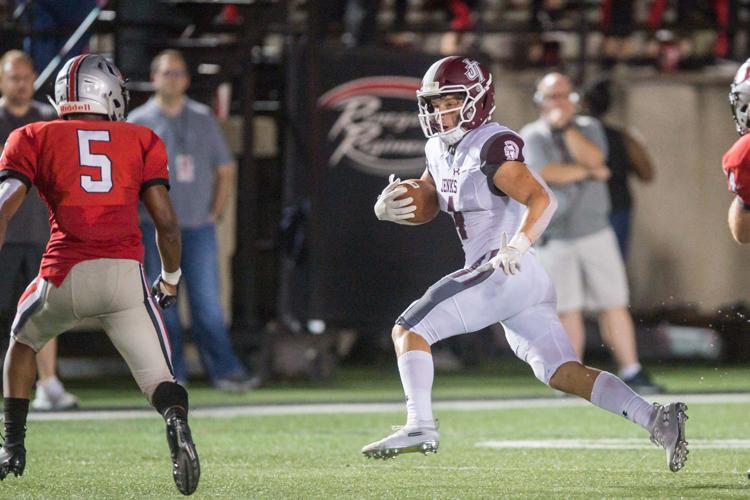 Defensive back nominee: Keuan Parker, Booker T. Washington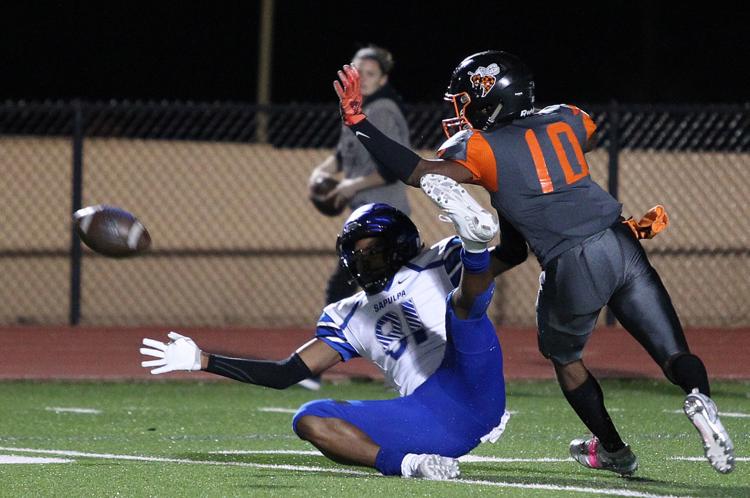 Defensive back nominee: Jayden Patrick, Jenks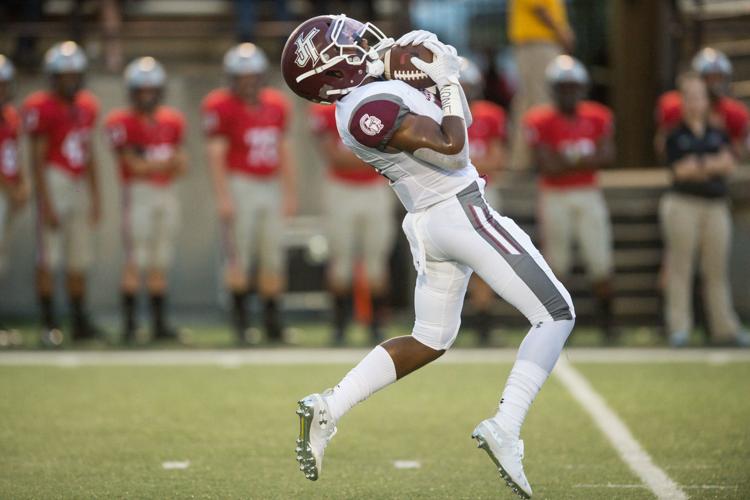 Defensive back nominee: Tevin Williams, Stillwater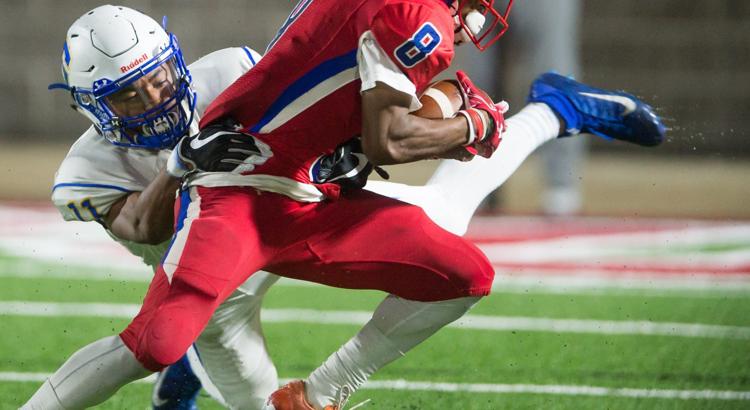 Defensive back nominee: Ty Williams, Muskogee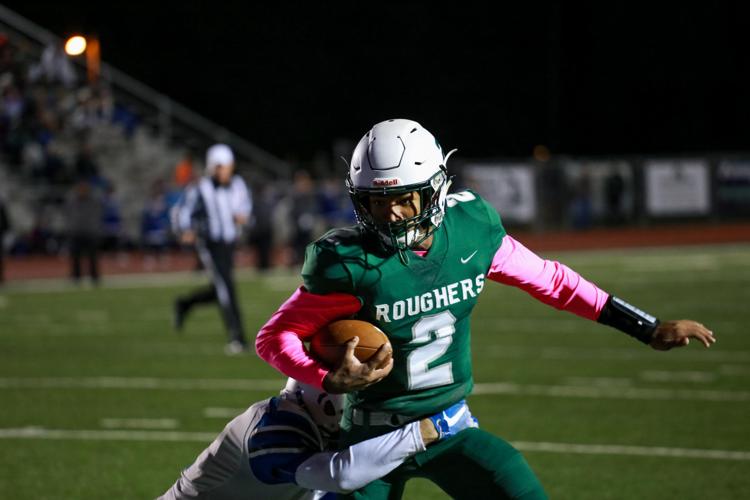 Defensive back nominee: Chance Wilson, Rejoice Christian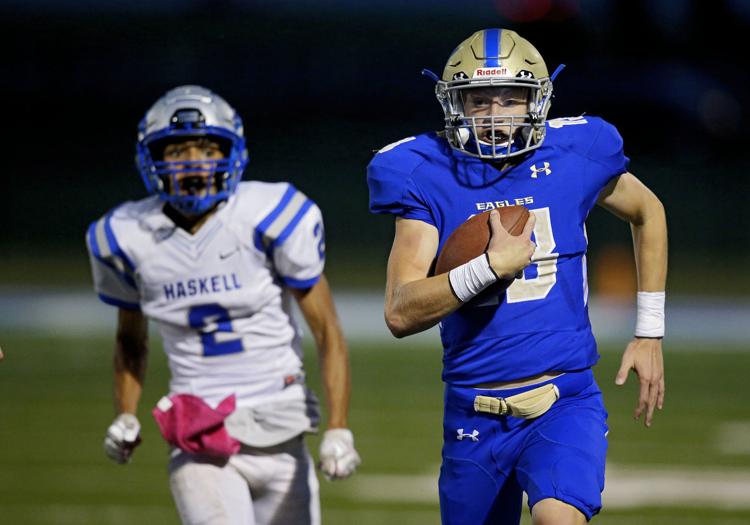 K/ST nominee: Ben Brown, Rejoice Christian
K/ST nominee: Ryan Conner, Claremore
K/ST nominee: Caden Davis, Bartlesville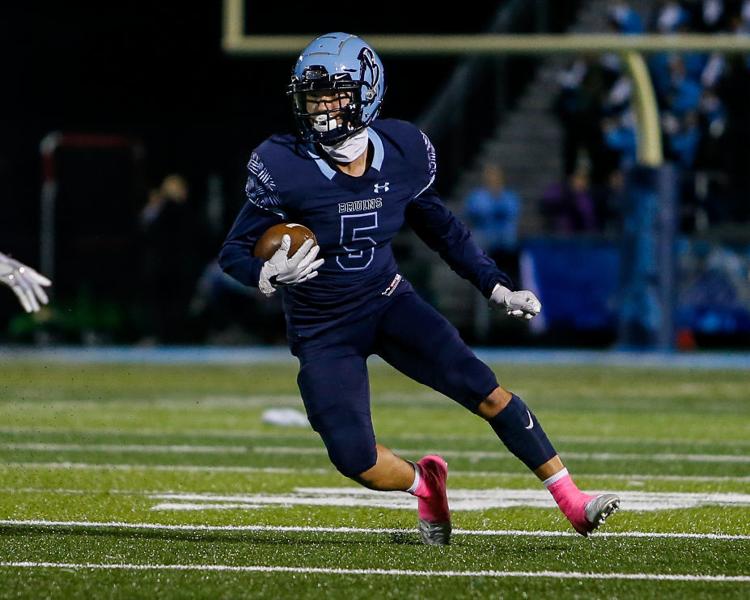 K/ST nominee: Christian Gotcher, Claremore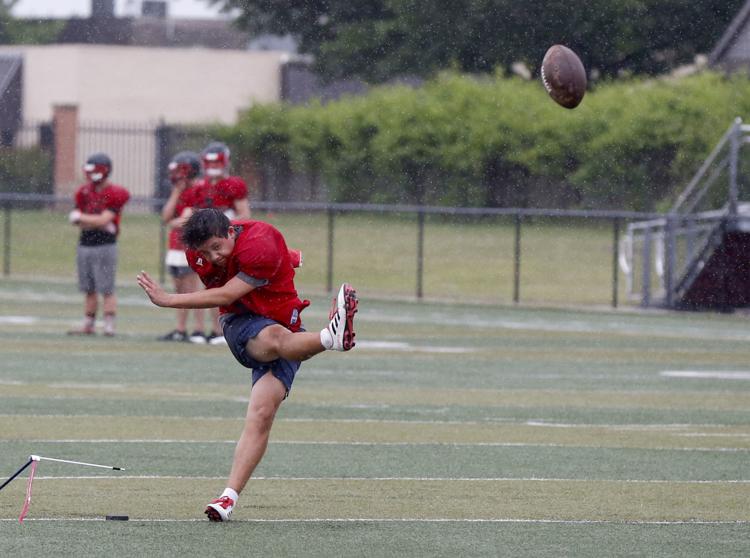 K/ST nominee: Magnus Lepak, Holland Hall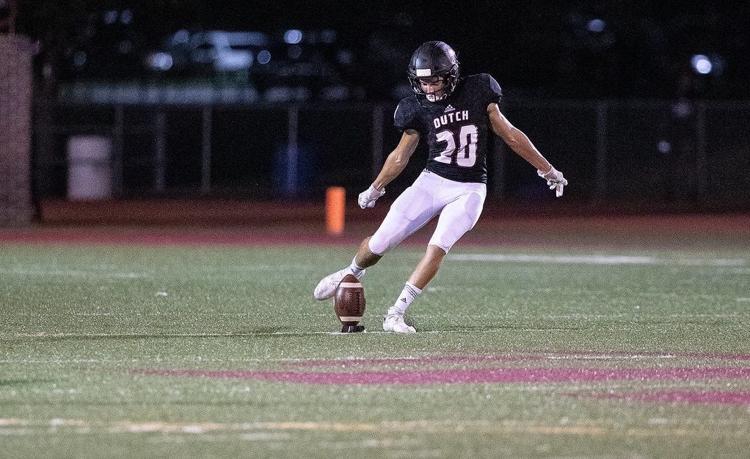 K/ST nominee: Jonah Edwards, Victory Christian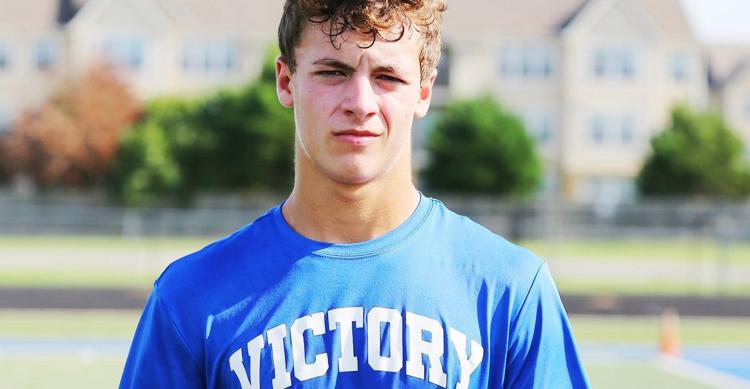 K/ST nominee: Mason Ford, Coweta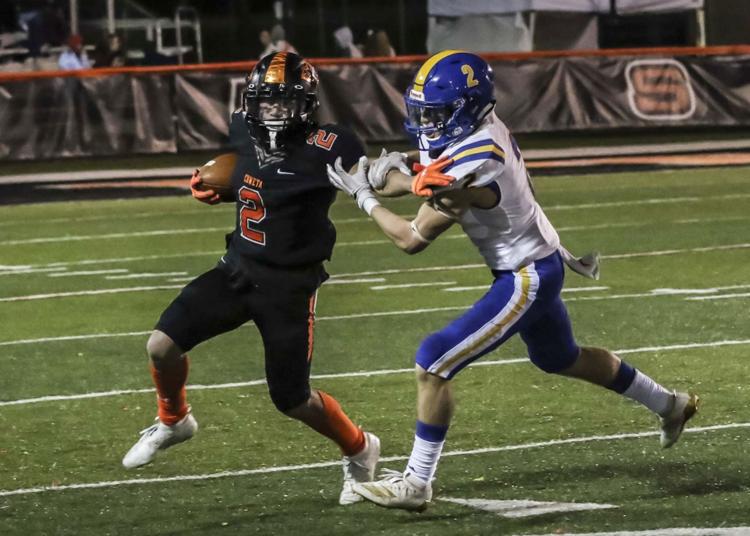 K/ST nominee: Hagen Hood, Owasso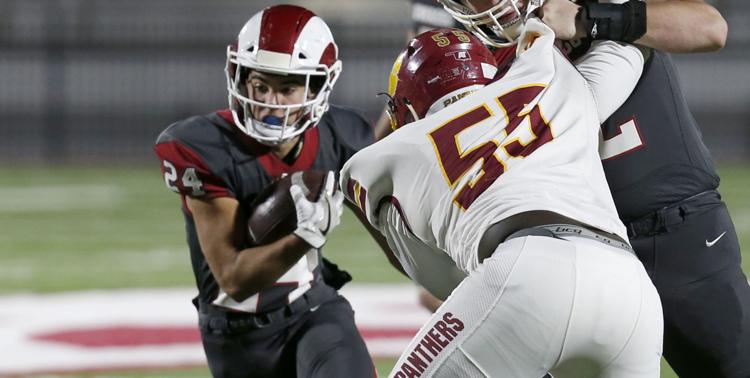 K/ST nominee: Maurion Horn, Broken Arrow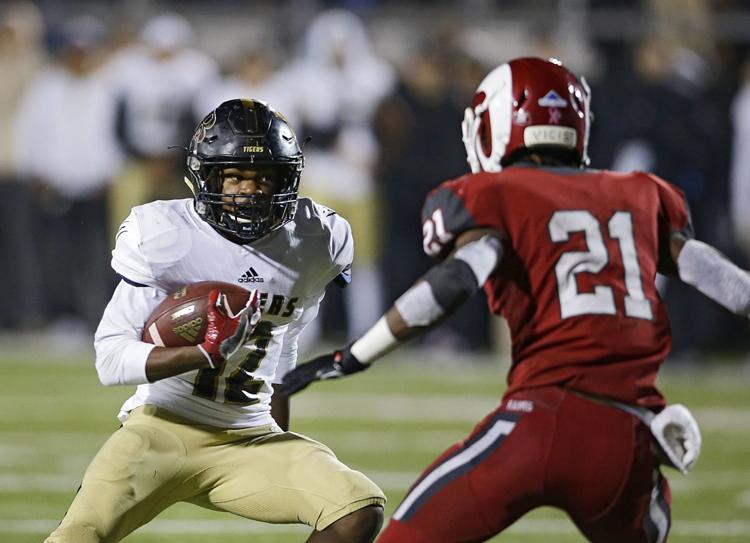 K/ST nominee: Garrett Long, Adair