It wasn't quite the foregone conclusion that it has been in previous seasons, and the final score doesn't necessarily reflect how close it was, but in the end, the result was the same — Broken Arrow won all three of its District 6A-6 dual meets on Thursday night and will once again head to the dual state tournament.
Taking place in Enid on Feb. 11-12, this year's dual state tournament will be the 15th in a row with Broken Arrow in it. They won it all in 2019 and 2020 before falling in the semifinals last season.
As expected, the Tigers, ranked No. 3 in Class 6A, rolled through No. 12 Enid (74-3) and Del City (72-6), but had a tougher time with No. 8 Owasso in the final match of the evening, eventually prevailing 39-18.
"The kids have been wrestling better and better, so this was an example of that," said Broken Arrow assistant coach Biff Jones, acting as head coach with his brother Rodney unavailable. "We really enjoyed how the team was behind each of the kids, and the kids were feeding off of it.
"The idea of winning as a team was present tonight and we've been pushing that quite a bit, trying to take the 'me' out of it and focusing on what we call the 'we.' It was fun, a great wrestling match."
Owasso had already beaten Del City 67-3 and Enid 57-24, so the final match was for the district title and the trip to dual state. Owasso was hoping to keep the match with Broken Arrow a little closer and had several tight battles early on in the competition, but still ended up losing some of those.
A forfeit at 285 pounds when Owasso's Tyler Rich, who placed fourth at last year's Class 6A state tournament, couldn't get a problem with his headgear resolved in time also hurt the Rams' dreams of an upset.
"It was 39-18 and my heavyweight can't find his headgear and is forced to forfeit his match," Owasso coach Mike Ryan said. "And if you take six from them and give six to us, now you're looking at 33-24 — still not a win, but it's something to build on. And that's what we're going to tell our team, 'Hey, we wrestled them to within nine points.' When's the last time Owasso wrestled Broken Arrow to within nine points?"
Zeke Wheeler started off the final dual in Owasso's favor, defeating Kaleb Collins in a 5-1 decision in the first match of the competition, at 120 pounds.
But Broken Arrow won three consecutive decisions, two of them very close toss-ups. First, Parker Witcraft battled through an injured knee to prevail 2-0 over Easton Eicher on a late takedown, then Kadence Roop defeated Owasso's Jaiden Alexander 4-2 in overtime, before Andrew Lollis handled Isaiah Sells, 7-1.
"Kadence is a fitness guy and gets him in overtime; that's just par for the course for him, that showed a lot of heart," Jones said of Roop. "And Parker really pushed through the last three matches with wins with that bum knee, so we're really proud of him. We talked about it, and he knew he had a week off next week, so he just pushed through it."
The Tigers then broken the match open with back-to-back pins, as Garrett Stinchcomb pinned Isaac Bowman in 1:10 and Jordan Cullors ended the 152 bout over Lyric Wheeler in 1:37. Owen Jones followed with another BA victory as he topped Chad Herbert at 160 pounds in a tough 10-6 decision, giving Broken Arrow a commanding 24-3 lead
Owasso then won the next three bouts, as three-time state champion Jordan Williams followed at 170 pounds with a fall, in just 1:23, over BA's Waylen Morrison, then Braxton Bacon defeated Henry Martin at 182 by a 4-2 decision, followed by Jesse Newby taking a 10-4 triumph over Kole Lamont at 195.
That pulled the Rams to within 24-15, but they had no one to wrestle at 220, so they had to forfeit that weight, and then came the fiasco with Rich's headgear, pushing the Tigers' lead back to 36-15.
The match closed with Broken Arrow's Christian Forbes winning a 5-3 decision over Bryson Humphries at 106 and Owasso's Jackson Humphries pulling out a 3-2 decision over Izaiah Furra at 113, in which he battled back from a 2-0 third period deficit to win.
"Jackson Humphries, he's been battling a little bit of adversity," Ryan said. "He had a match that he was winning easily not go his way at Jenks (last weekend) and he got pinned, so he's been struggling a little bit with confidence, so that was a big win for him. And when he gets back on track, he'll be a force."
Broken Arrow 39, Owasso 18
106: Forbes (Broken Arrow) dec. B. Humphries, 5-3. 113: J. Humphries (Owasso) dec. Furra, 3-2. 120: Z. Wheeler (Owasso) dec. Collins, 5-1. 126: Witcraft (Broken Arrow) dec. Eicher, 2-0. 132: Roop (Broken Arrow) dec. Alexander, 4-2. 138: Lollis (Broken Arrow) dec. Sells, 7-1. 145: Stinchcomb (Broken Arrow) p. Bowman, 1:10. 152: Cullors (Broken Arrow) p. L. Wheeler, 1:37. 160: O. Jones (Broken Arrow) dec. Herbert, 10-6. 170: Williams (Owasso) p. Morrison, 1:23. 182: Bacon (Owasso) dec. Martin, 4-2. 195: Newby (Owasso) dec. Lamont, 10-4. 220: Hynes (Broken Arrow) fft. 285: Brammer (Broken Arrow) fft.
Broken Arrow 72, Del City 6
---
Photos: Broken Arrow tops Owasso in 6A Wrestling Duals
6A Wrestling Duals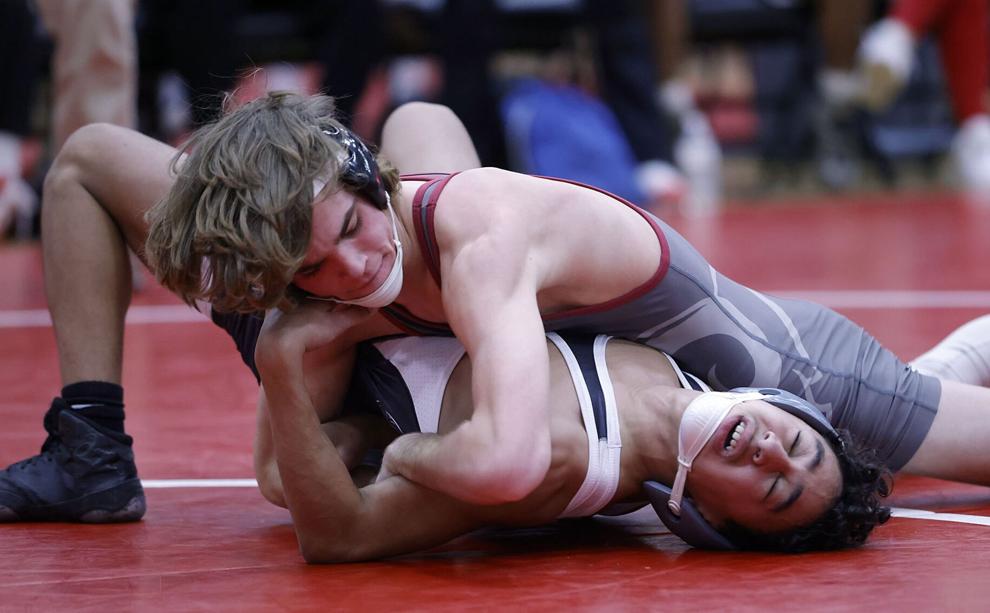 6A Wrestling Duals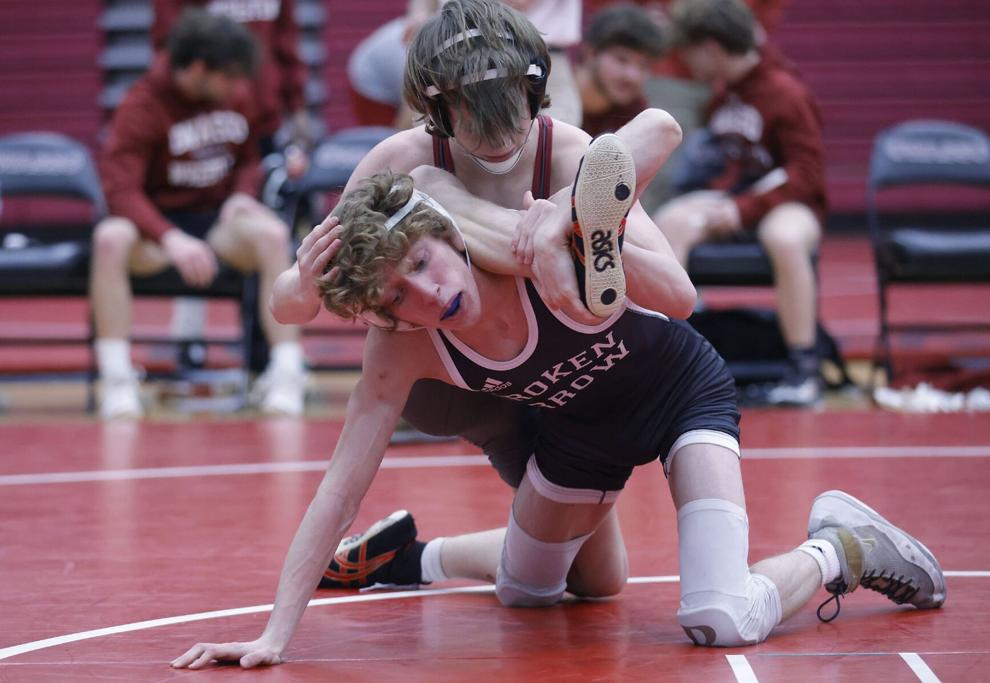 6A Wrestling Duals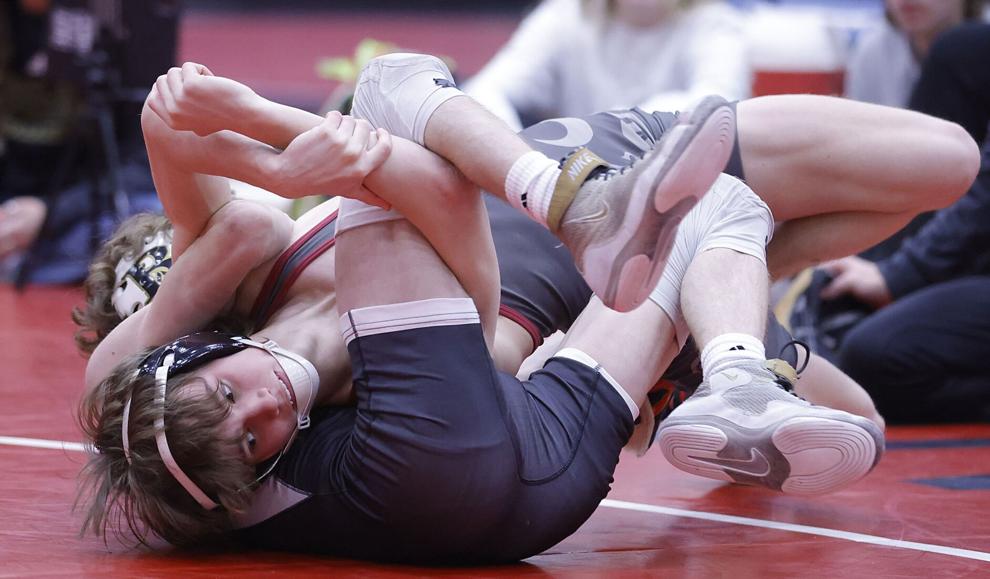 6A Wrestling Duals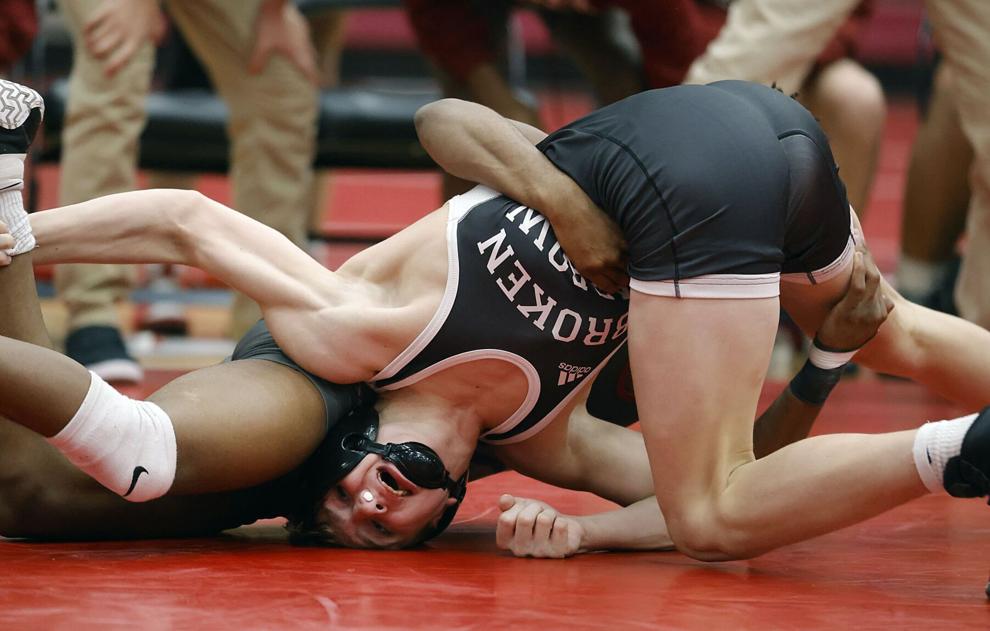 6A Wrestling Duals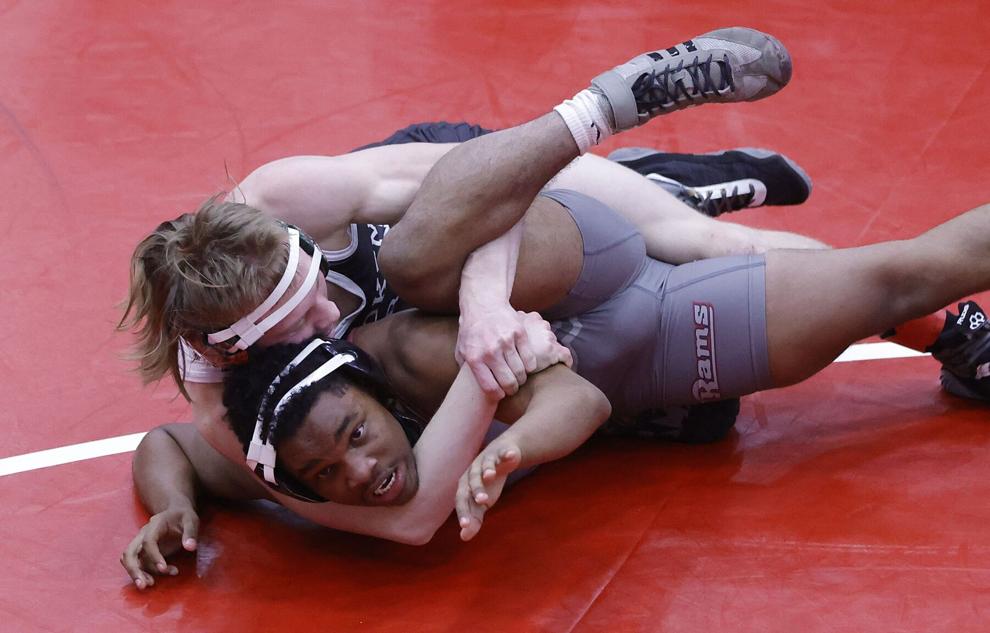 6A Wrestling Duals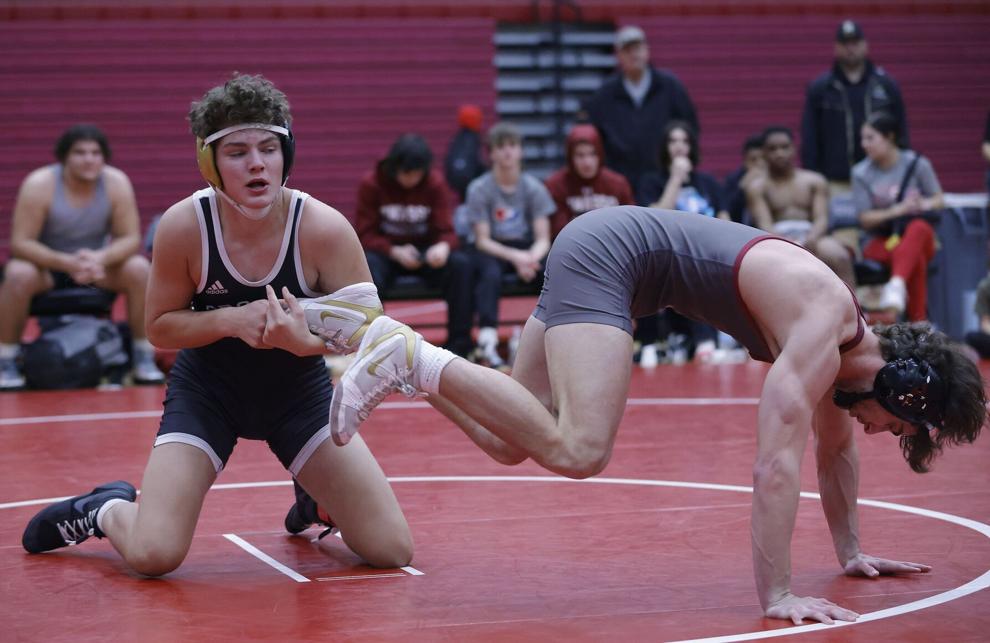 6A Wrestling Duals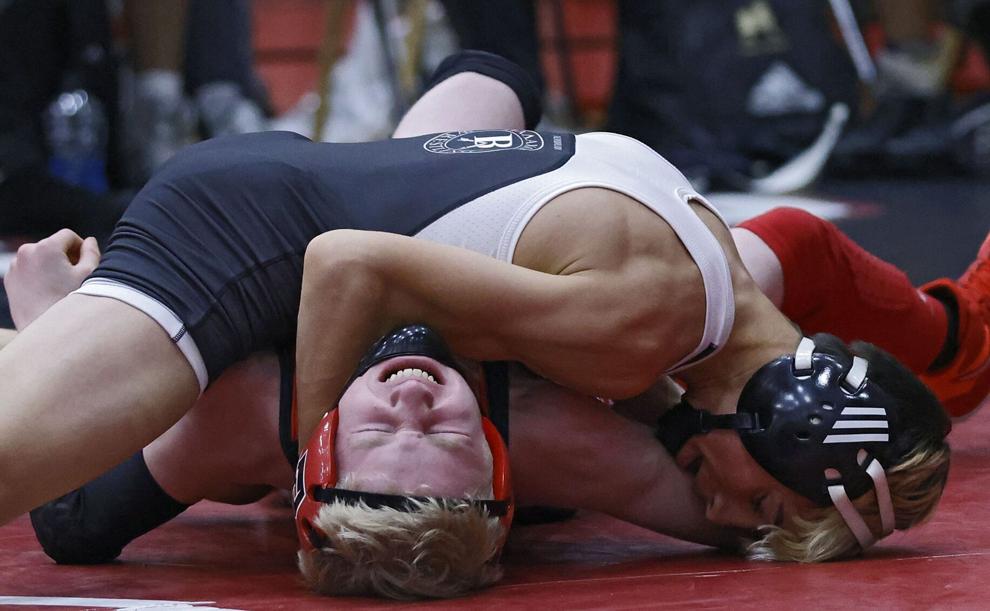 6A Wrestling Duals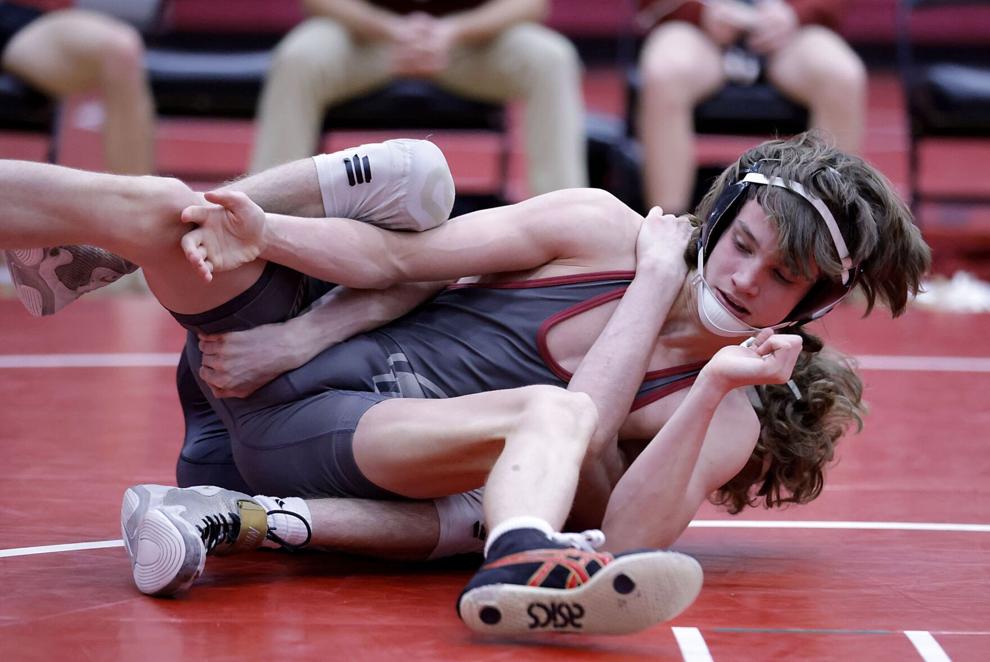 6A Wrestling Duals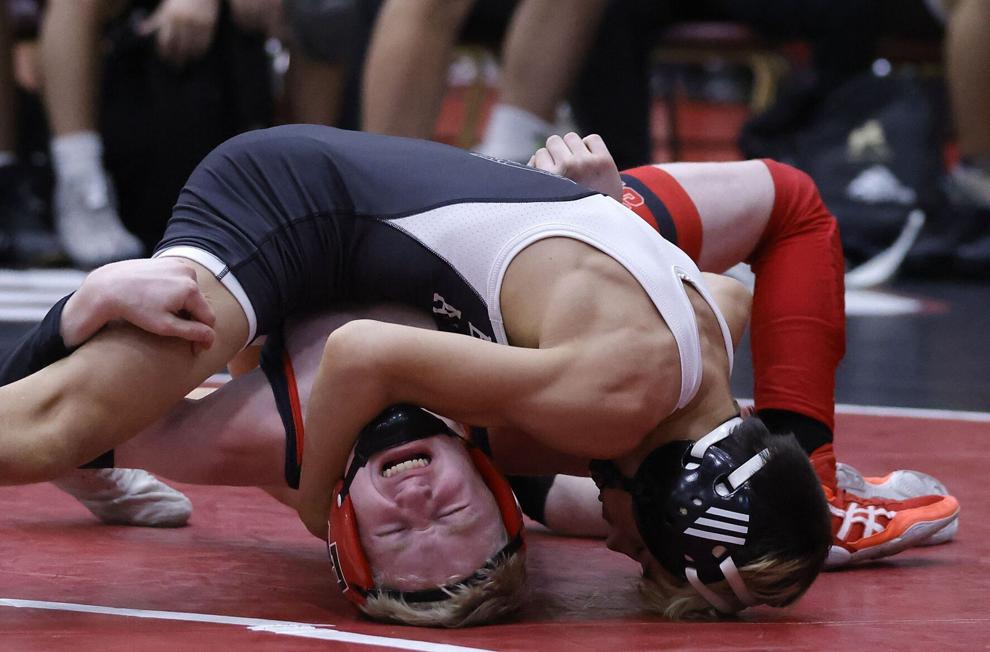 6A Wrestling Duals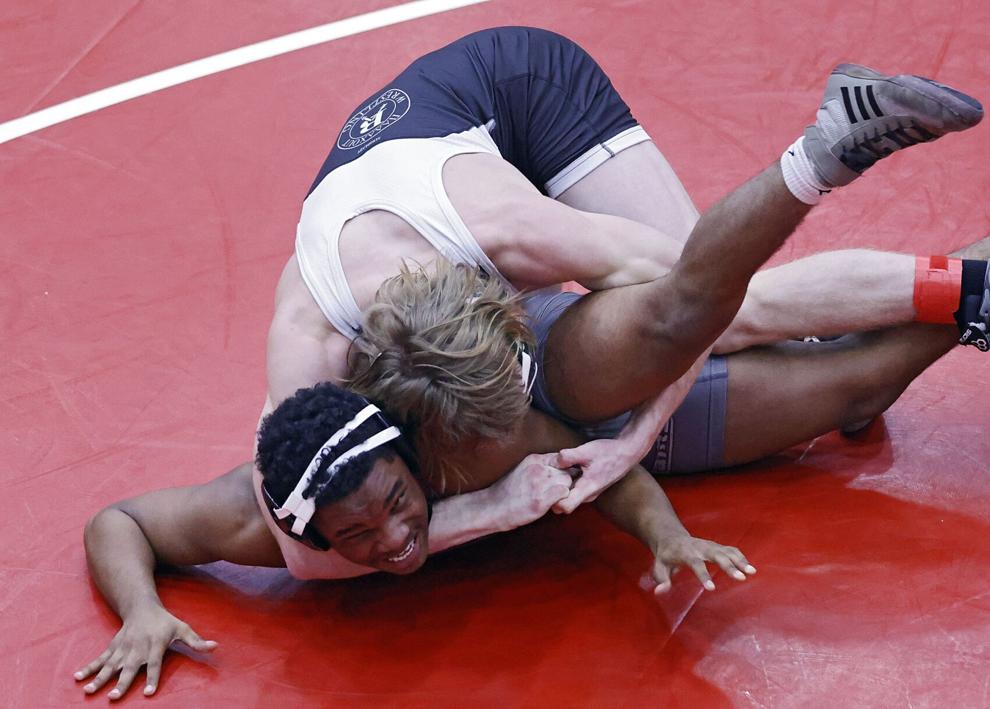 6A Wrestling Duals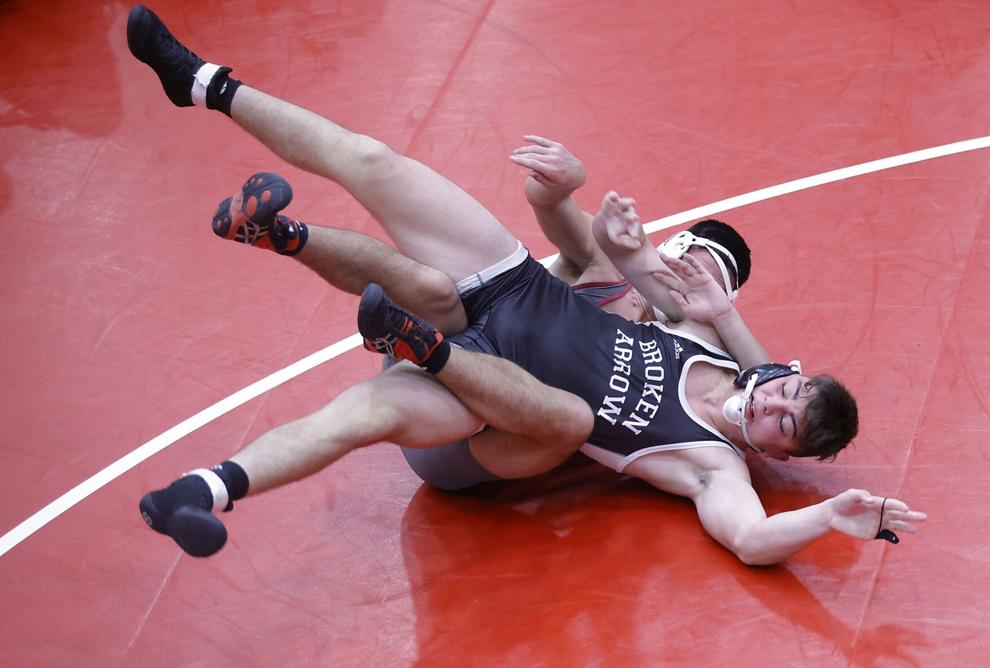 6A Wrestling Duals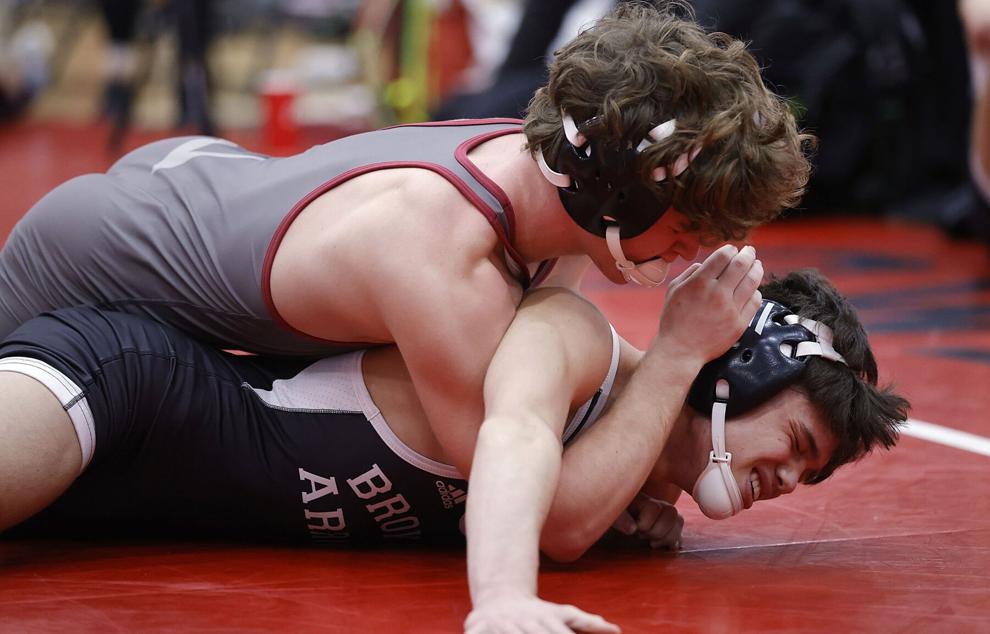 6A Wrestling Duals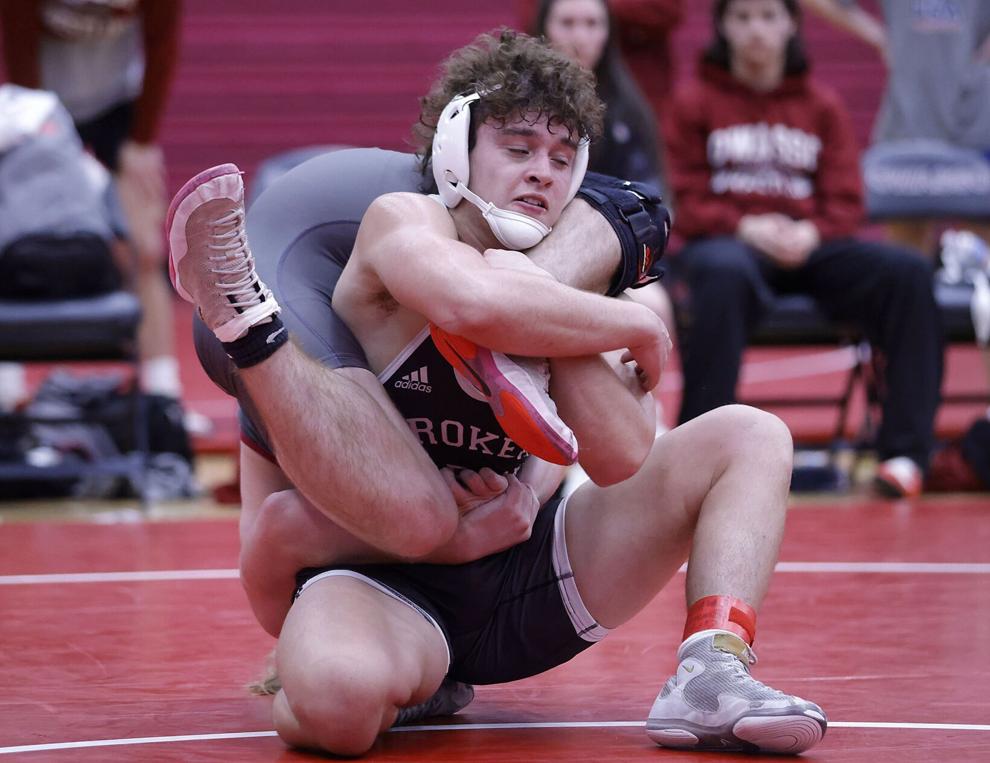 6A Wrestling Duals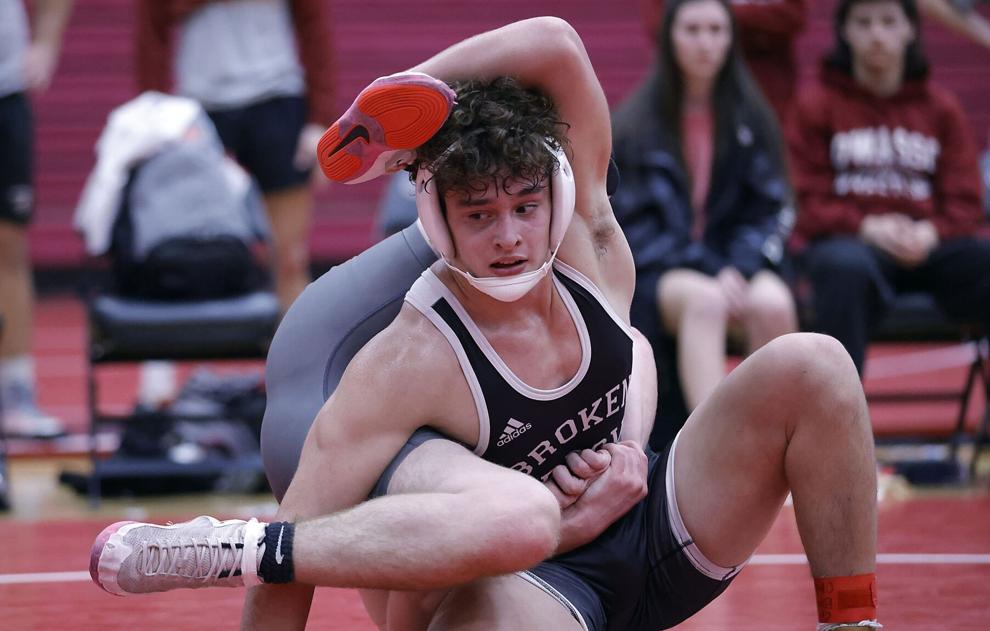 6A Wrestling Duals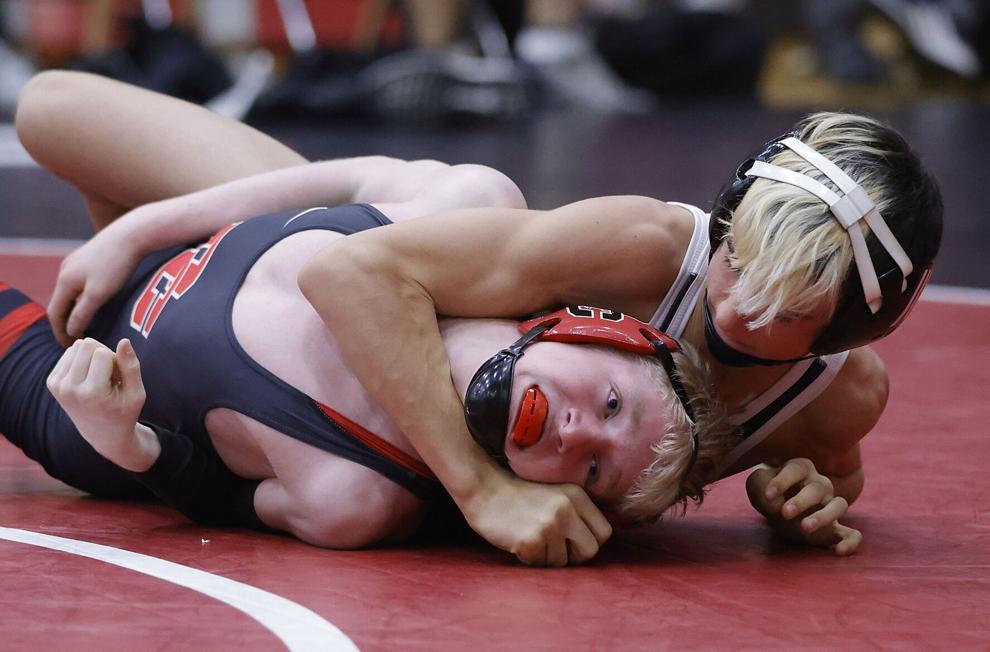 6A Wrestling Duals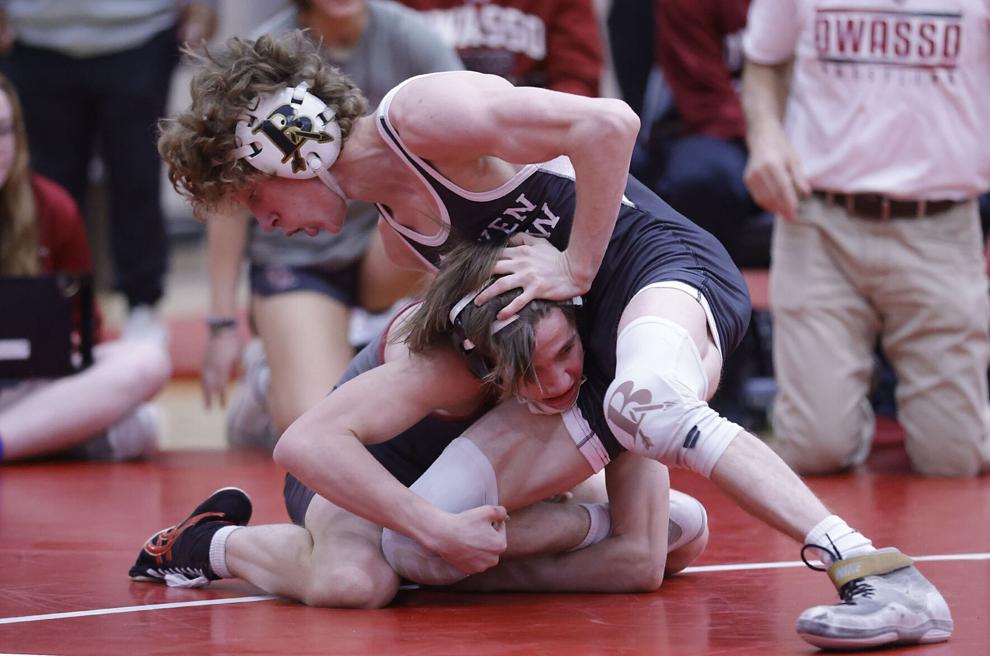 6A Wrestling Duals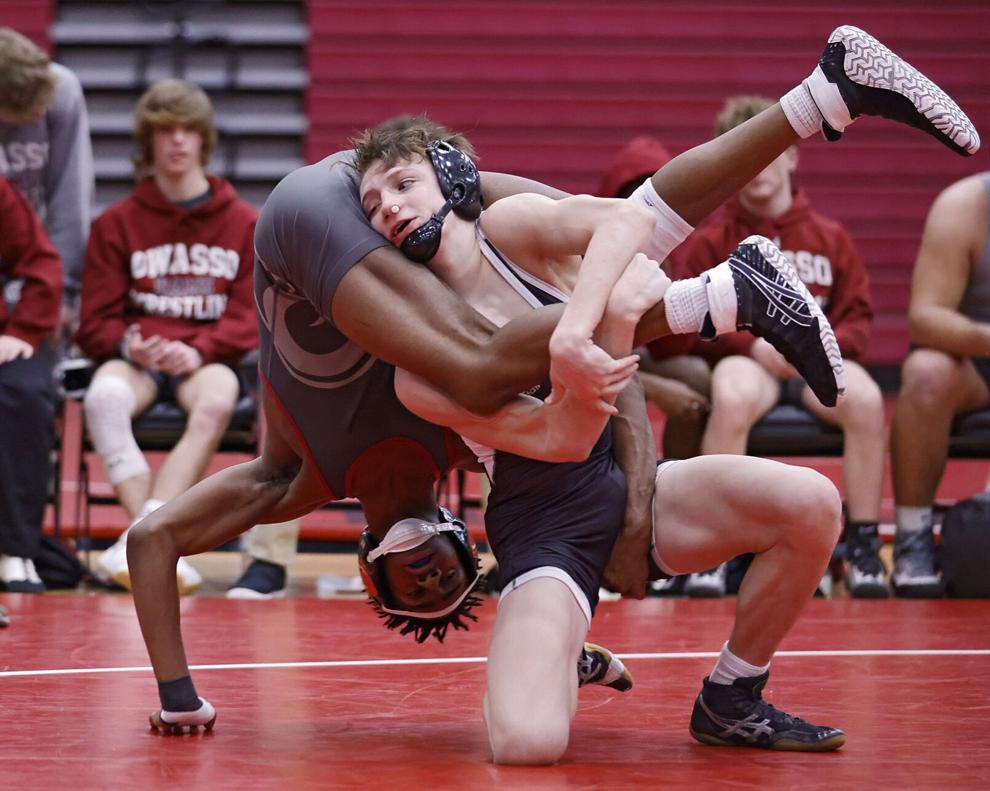 6A Wrestling Duals
6A Wrestling Duals
6A Wrestling Duals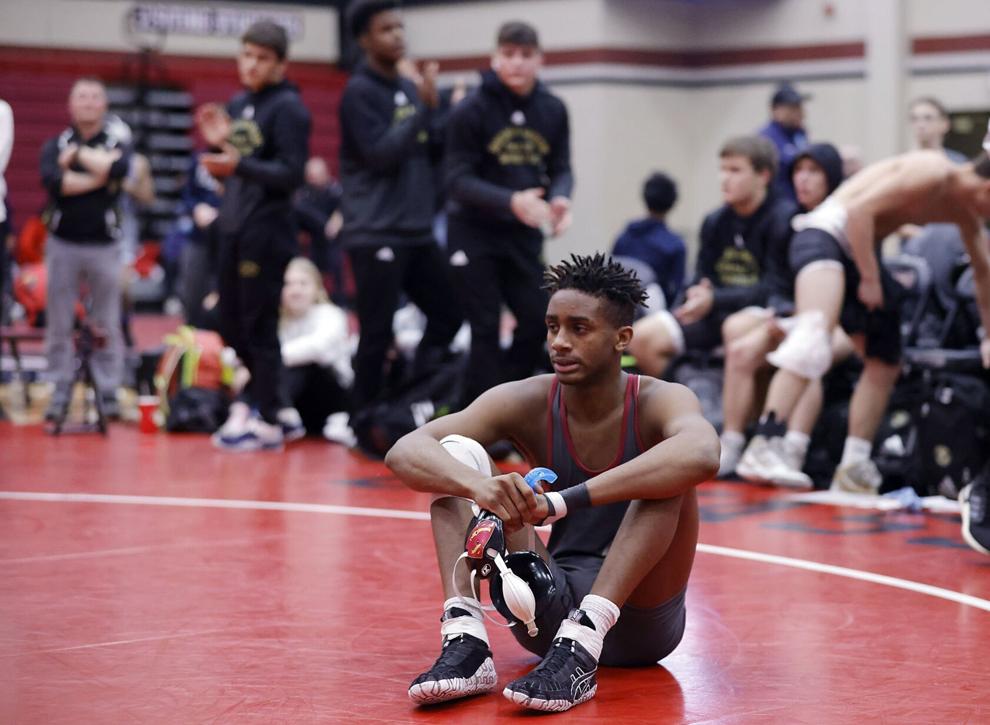 Check out our latest digital-only offer and subscribe now