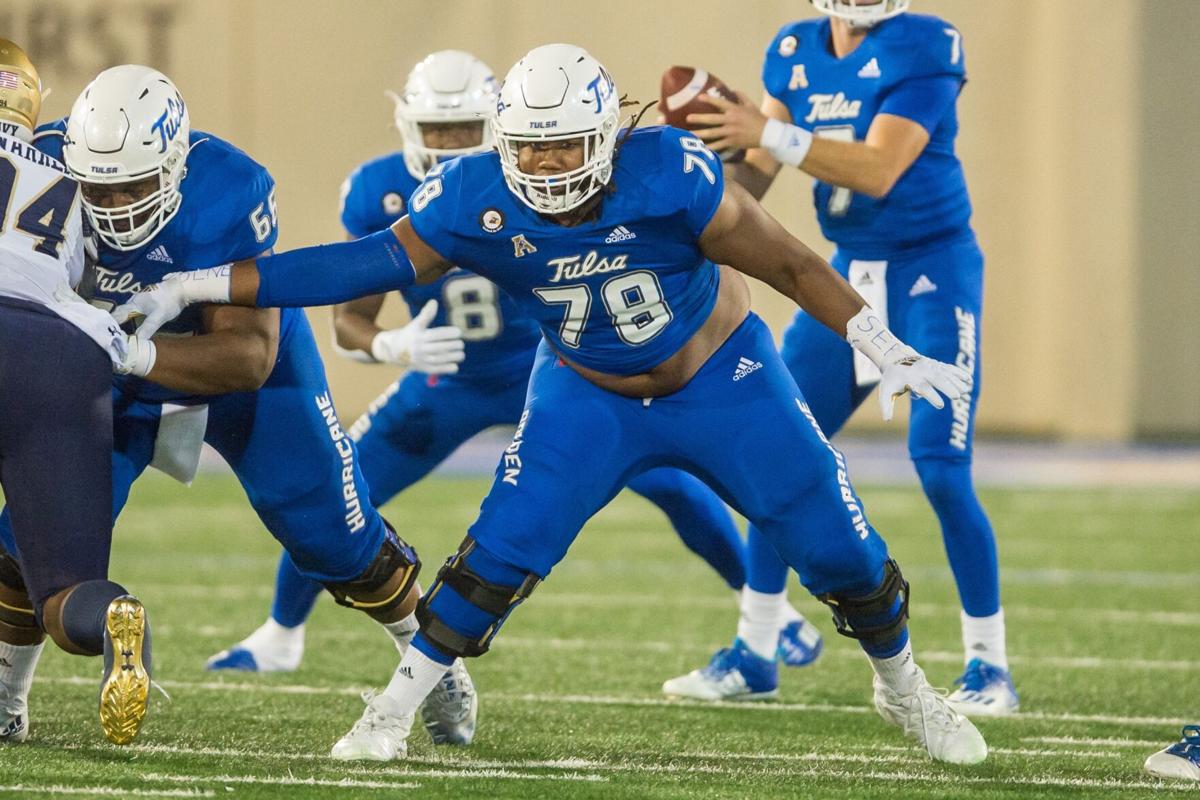 University of Tulsa offensive lineman X'Zauvea Gadlin was announced Tuesday as the American Athletic Conference's recipient of the Go Teach tuition giveaway.
Gadlin, who is pursuing a career in education, will receive a $10,000 scholarship in addition to $2,500 awarded as the university's nominee. The tuition giveaway, sponsored by Dr Pepper, awards a grand prize for an athlete from each FBS conference.
"Great teachers inspire students to become just like them, and they can provide life-changing experience for students," Gadlin said. "Some of the greatest people I've ever known have been my teachers and I just want to be able to give that to students.
"This lets me know that I'm doing what I'm supposed to be doing and I'm where I'm supposed to be. I am honored and excited to be the recipient."
A third-year sophomore, Gadlin has played in 27 career games with 20 starts. This season, he has been used at right guard, left guard and center.