Assisted by Trace Ibrahim, Mitchell Cashion's 39th-minute goal lifted No. 6 seed Tulsa past Creighton 1-0 Sunday night in the second round of the NCAA men's soccer tournament, and putting the Golden Hurricane in the third round for the first time since 2012.
Nearing the end of a first half played mostly on Creighton's side of Hurricane Soccer and Track Stadium, Ibrahim fielded a volley from Cashion inside Creighton's penalty area.
"I got him the ball from outside the box, and I've been practicing with Trace for a long time. I know he's a great player one-on-one. I knew he was going to beat his man," Cashion said. "I just needed to be there when it happened."
Ibrahim, a 6-foot freshman from San Antonio, took a step back toward midfield before cutting sharply to the goal and to the outside shoulders of a pair of Bluejay defenders. He found a clearing and rolled the ball toward Cashion.
Cashion, a righty, struck it with his left foot short inside the near post, just below the reach of Creighton's keeper and into the back net, his first goal of the season and the second of his career.
"Trace did a great job on the end-line, one v. one to beat the guy and square it," Hurricane coach Tom McIntosh said. "And Mitch, it was a great run and he was in a great spot to tuck it away.
"We obviously like when those guys get high into the attack, and we got a great reward tonight with a goal from Mitch," McIntosh said.
Any chance the Bluejays had to get on the board was stiffed by the resilient Golden Hurricane defense, which allowed zero shots on-goal to Creighton's six, as the Hurricane kept the gloves of keeper Alex Lopez clean.
"Defensively, I thought we were rock solid," McIntosh said. "Till (Zinnhardt) and (Marcos) Mareno were tremendous."
McIntosh also complimented the defensive efforts of Cashion, who, on one Creighton possession, knocked away a shot, then another out of the rebound a half-minute later.
"I thought Mitch, we defended the wide areas very well. Creighton is very good wide, and I thought we did a good job of shutting down (Creighton forward Diego Gutierrez)."
McIntosh was pleased by the "electric" local and student crowd, he said, as the Hurricane played before an almost full stadium. Members of the Tulsa cross country teams congregated at their regular spot near midfield in the east bleachers and heckled Creighton dribblers or throw-ins on that side.
"The cross country team, again tonight, was awesome," McIntosh said. "We've had great student turnout, great local community. They give us great energy, you know, we're pleased to represent them, and we have a responsibility to play as hard as we can when these people show up to watch us."
The Tulsa faithful will have another chance to catch the Golden Hurricane's pursuit of a national title Saturday, when Tulsa hosts its third-round opponent, No. 11 West Virginia, at 7 p.m.
"We're just focusing on the next game, and we'll get to work this week on West Virginia," McIntosh said.
Goals: TU Cashion (Ibrahim) '39
Photos: Tulsa men's soccer defeats Creighton to advance in NCAA Tournament
Creighton at Tulsa
Creighton at Tulsa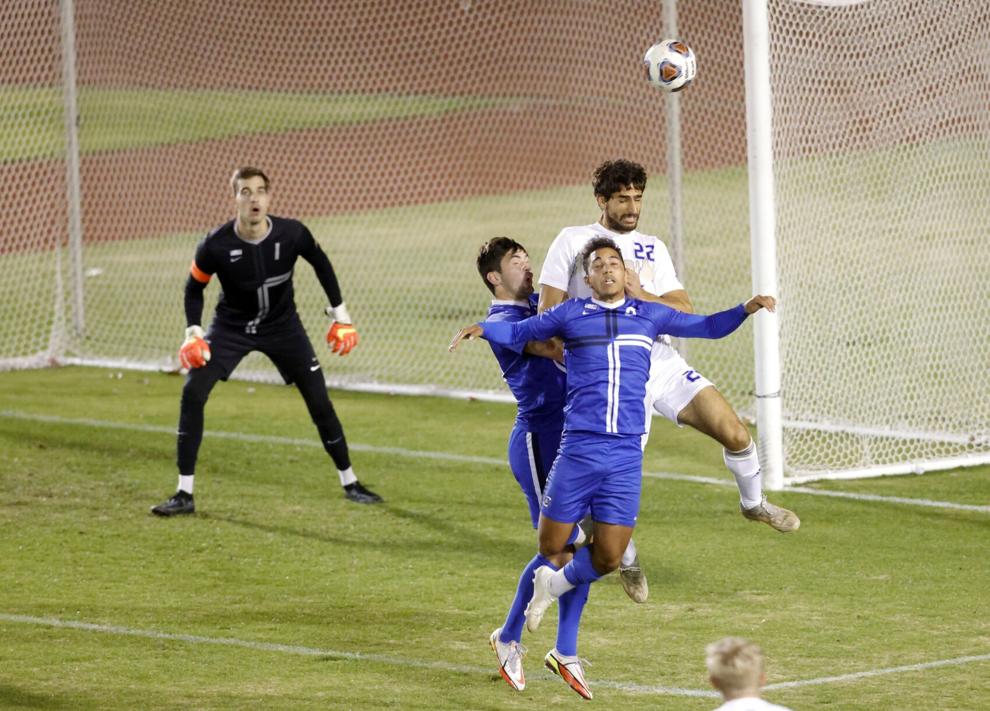 Creighton at Tulsa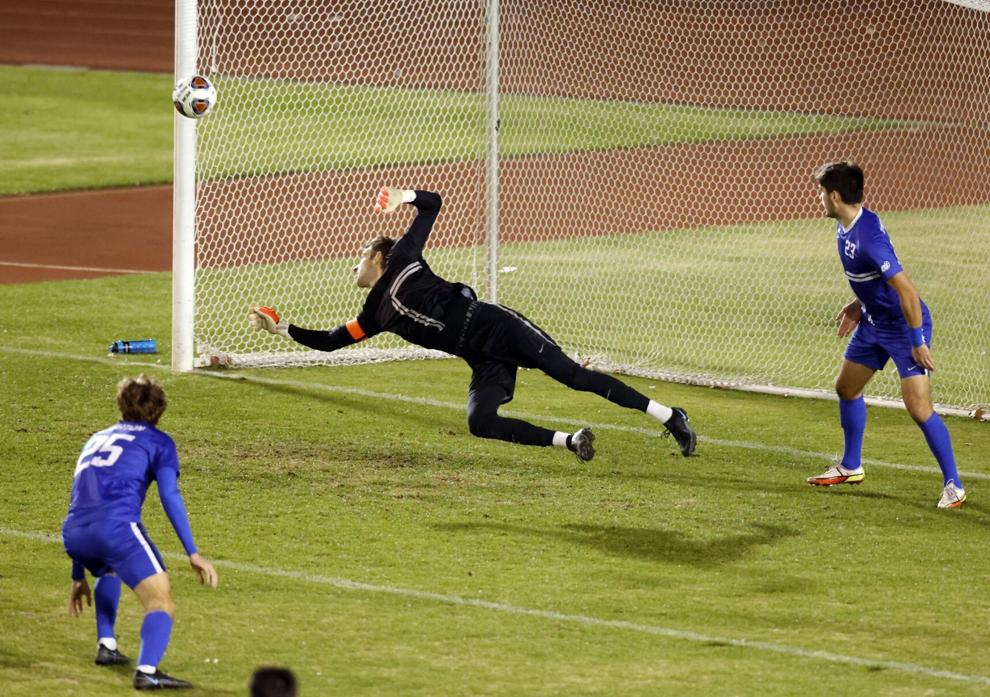 Creighton at Tulsa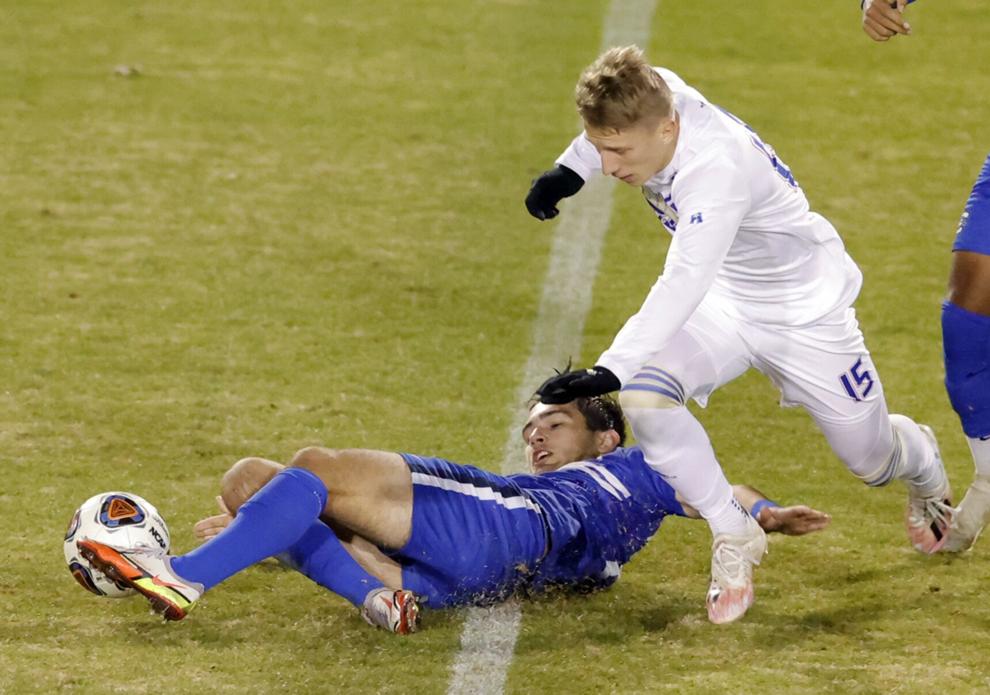 Creighton at Tulsa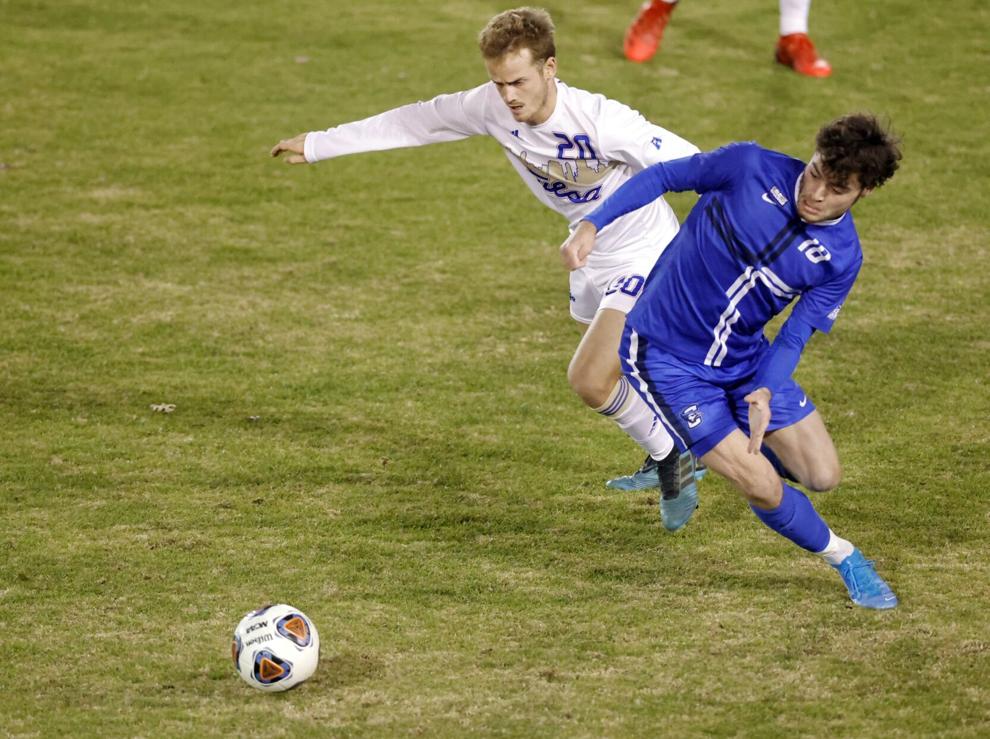 Creighton at Tulsa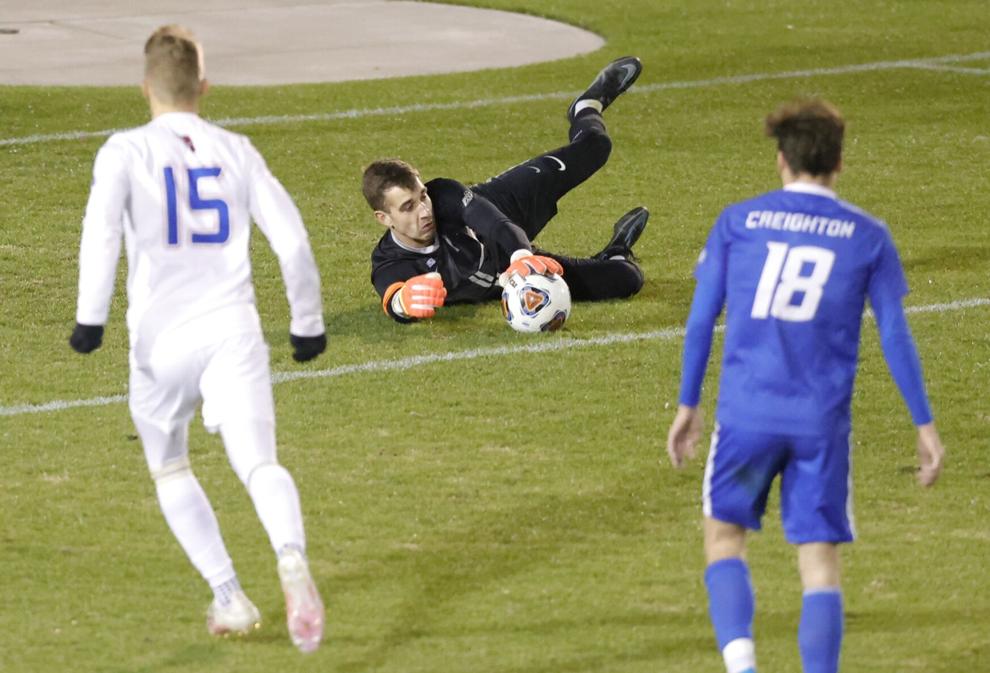 Creighton at Tulsa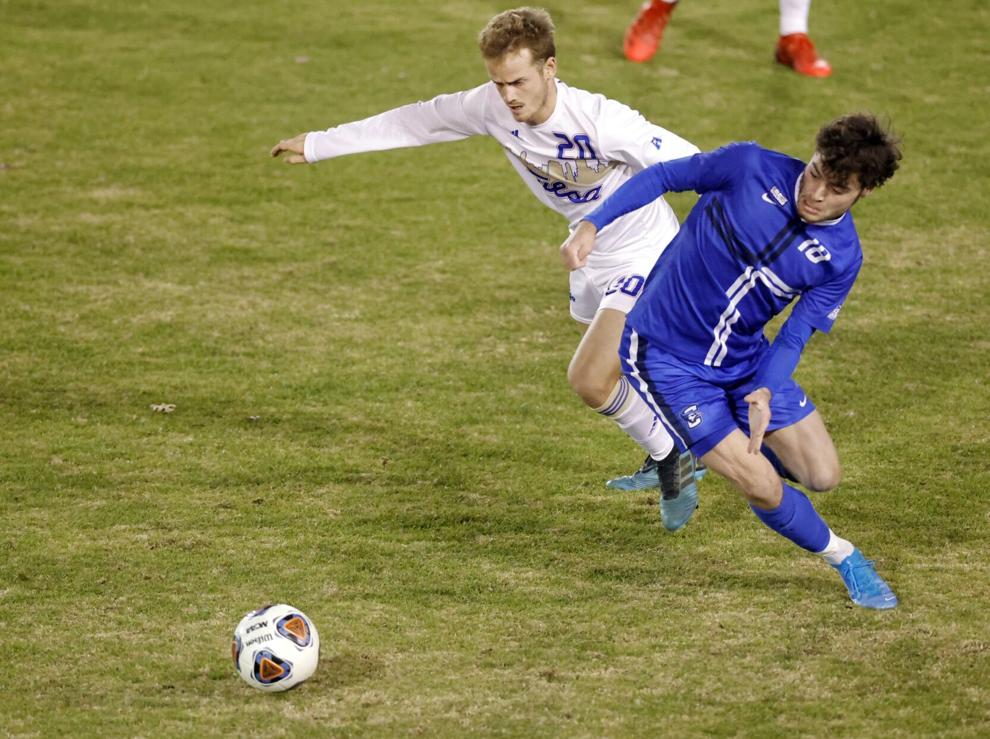 Creighton at Tulsa
Creighton at Tulsa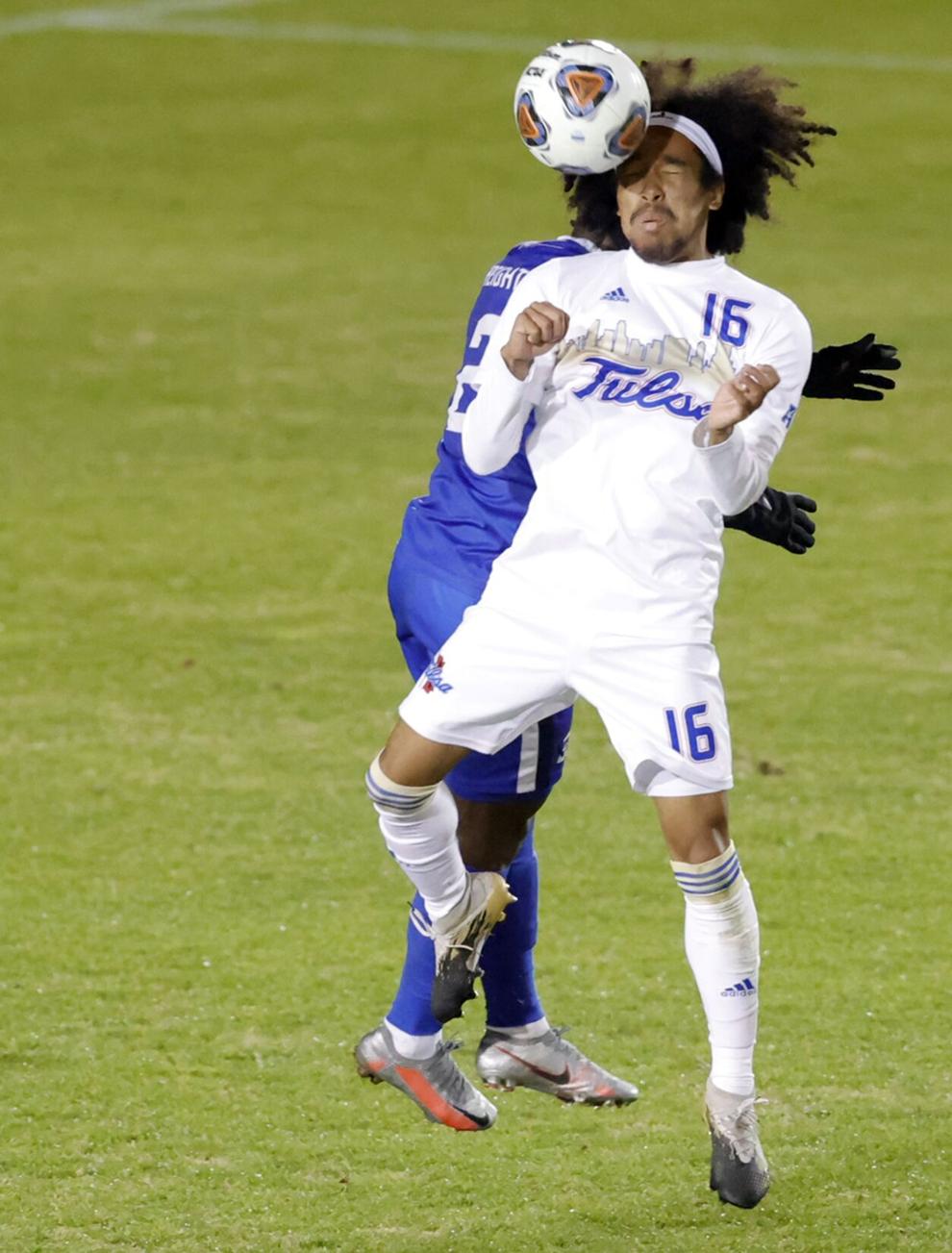 Creighton at Tulsa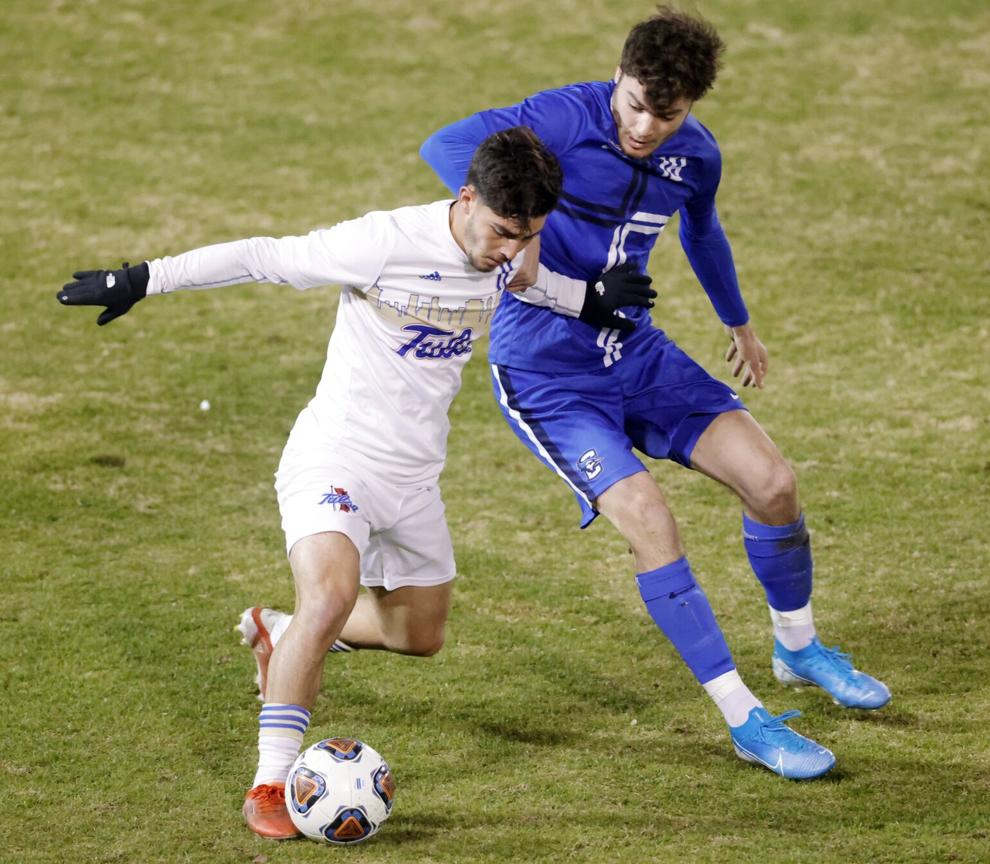 Creighton at Tulsa
Creighton at Tulsa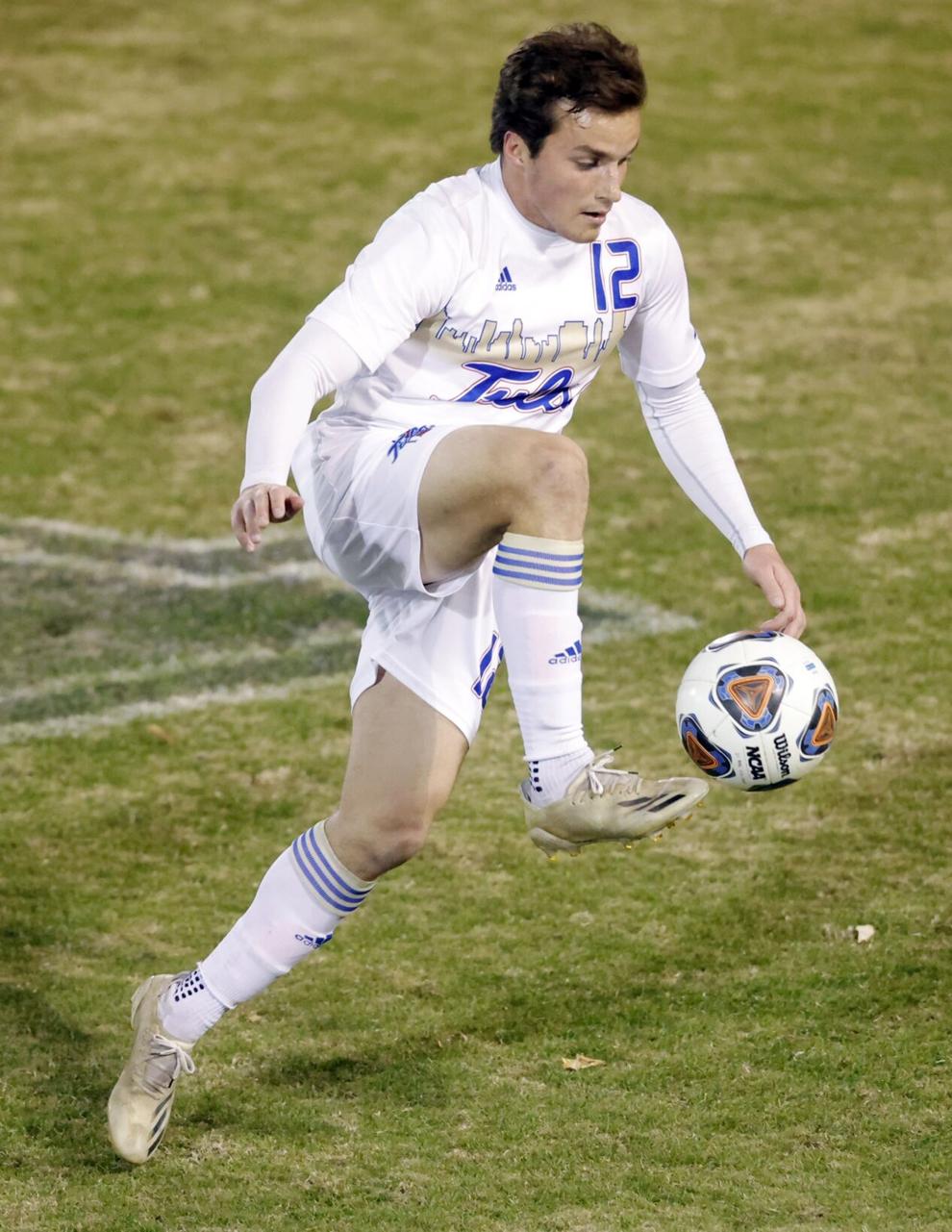 Creighton at Tulsa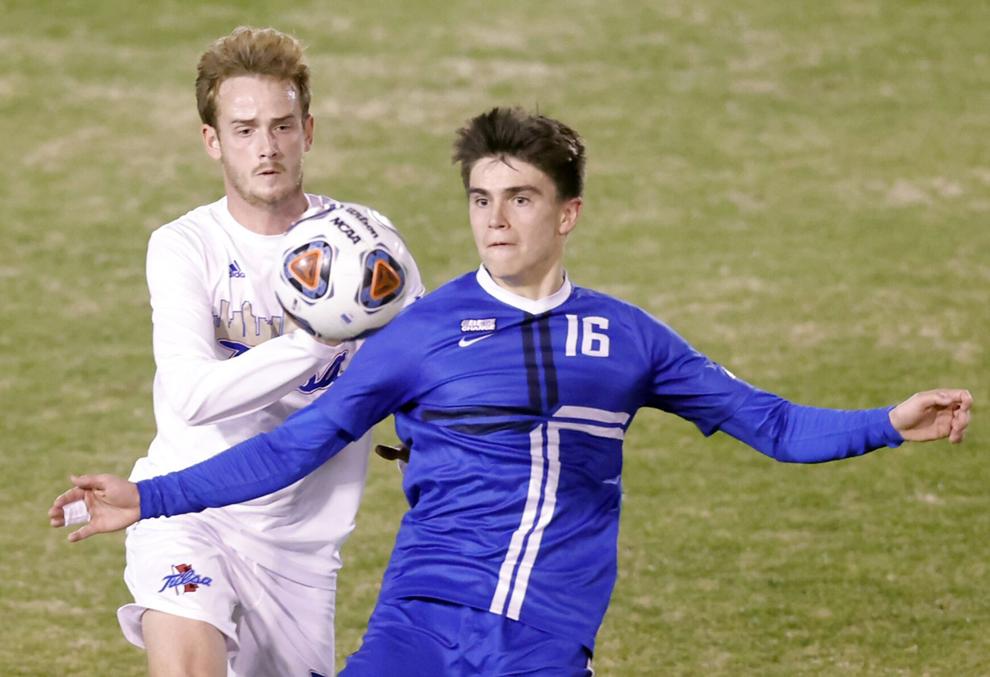 Creighton at Tulsa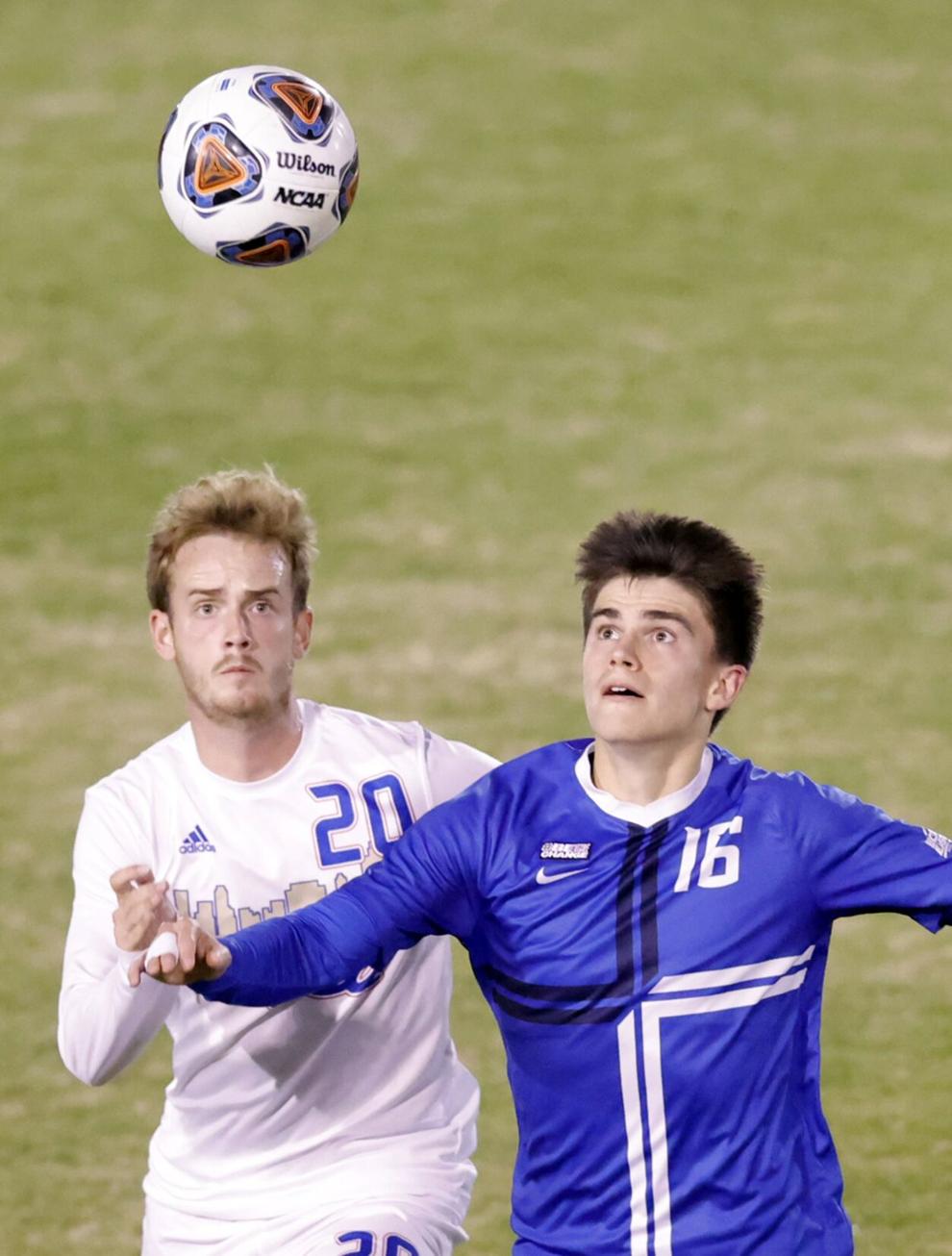 Creighton at Tulsa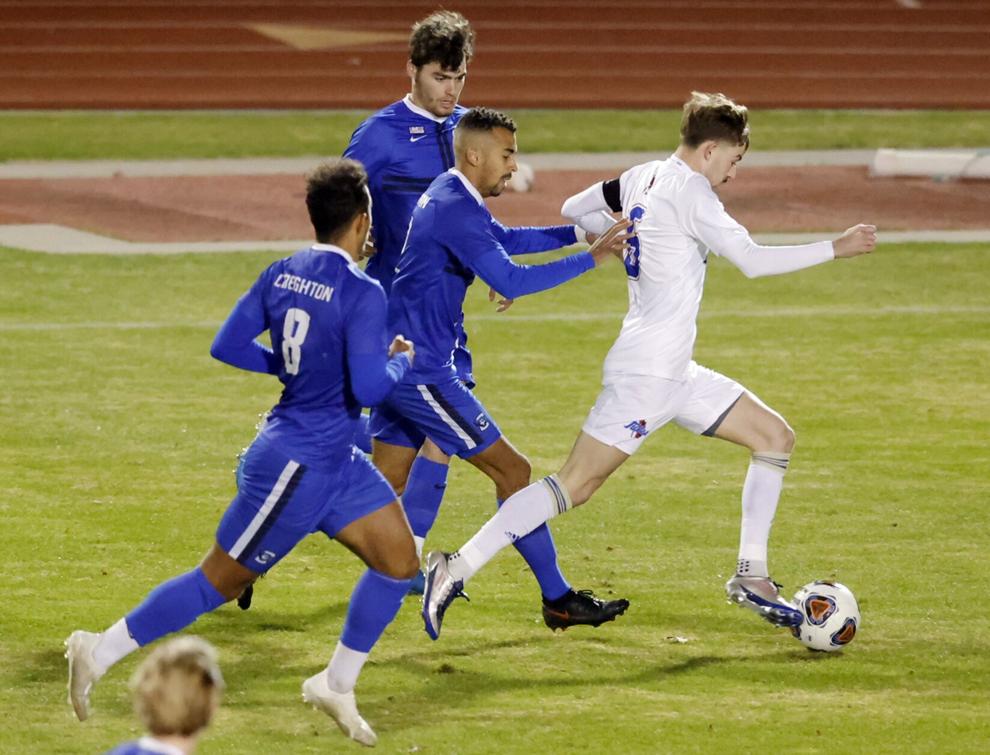 Creighton at Tulsa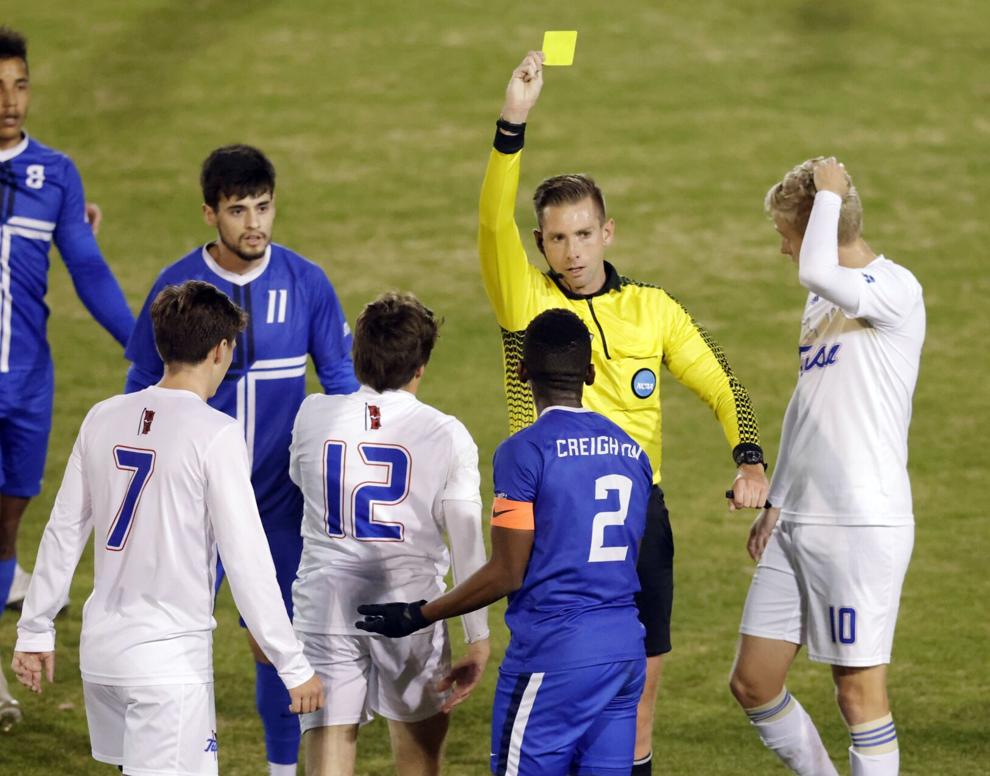 Creighton at Tulsa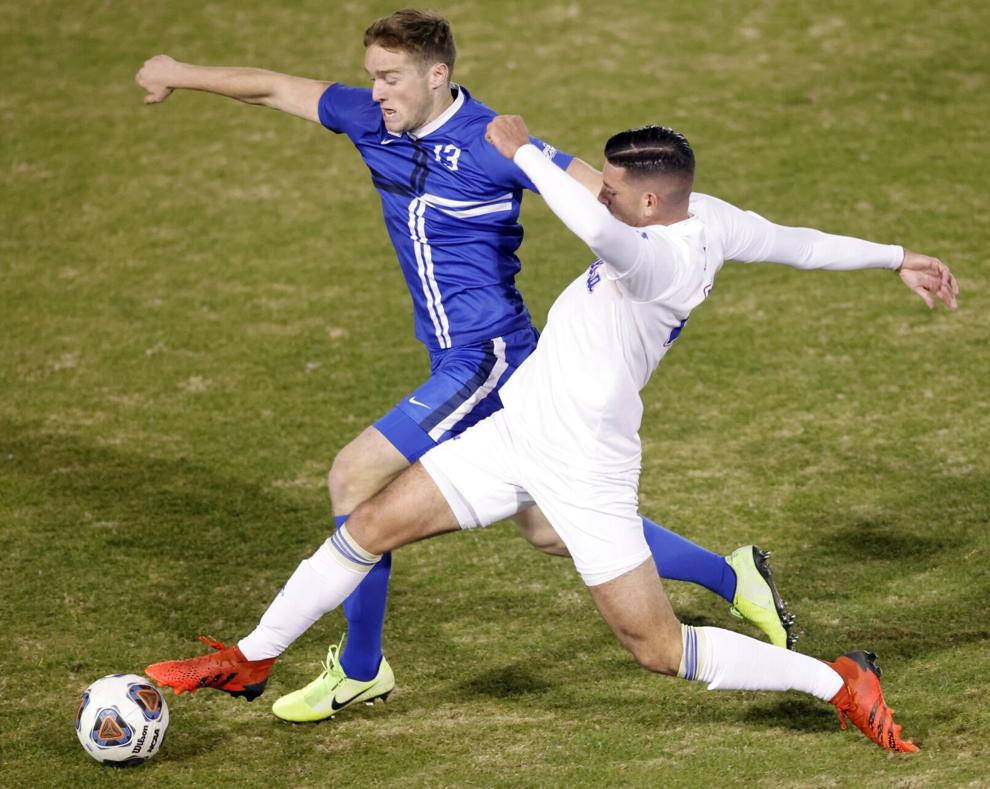 Creighton at Tulsa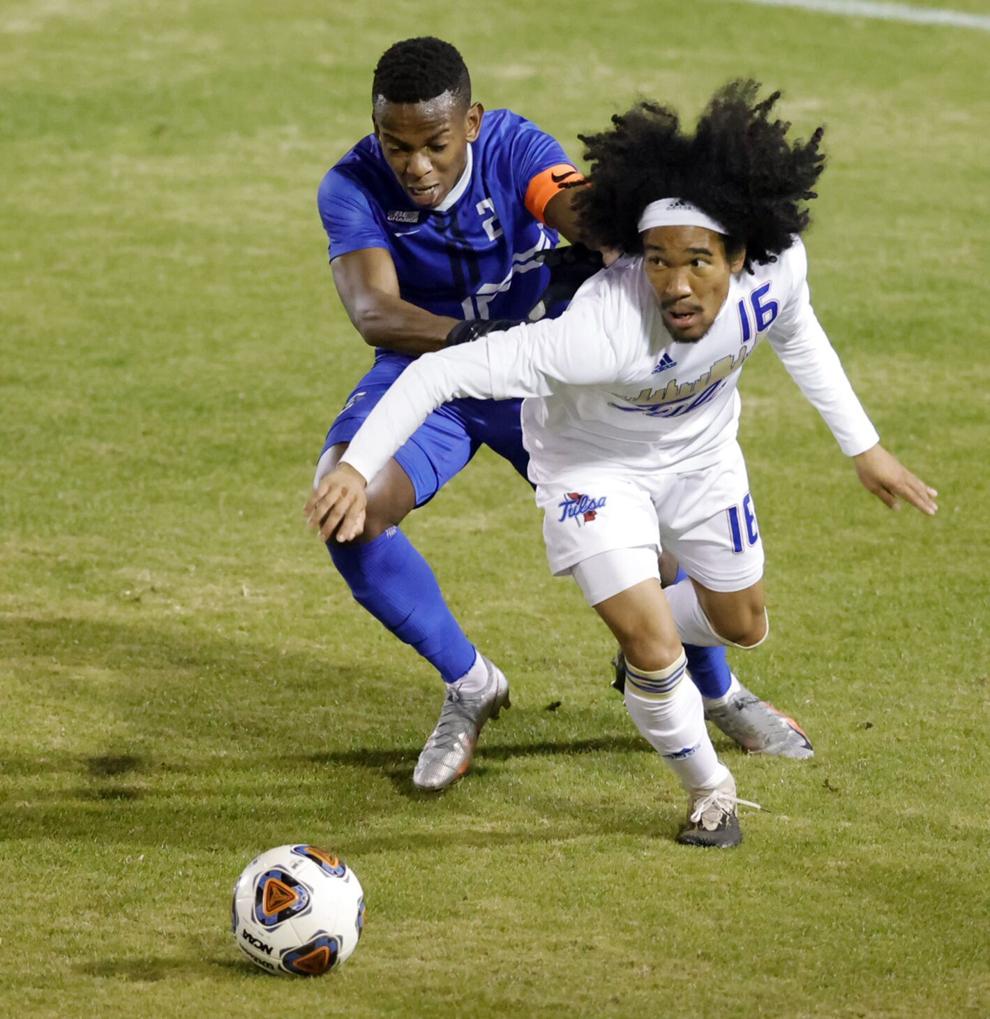 Check out our latest digital-only offer and subscribe now