First-year University of Tulsa coach Angie Nelp was familiar with the Mayor's Cup rivalry with Oral Roberts, having grown up in Oklahoma.
Because some of her players were less aware — the game wasn't played last season — Nelp and her staff educated the team on the history and meaning of the series, which dates to the 1970s. TU was on the losing end of the first 19 meetings, but it's been fairly split since then.
"We talked a lot about the rivalry and what it means to our team and that extra fight that you have to have coming in," Nelp said. "It doesn't matter what your record is. We thought the toughest team would win."
The tougher team Sunday afternoon proved to be the Hurricane, which dominated in the early going and held off a comeback attempt in the second half for a 69-55 win at ORU's Mabee Center to remain undefeated on the season.
Prevailing in the Mayor's Cup for a third consecutive time, TU (5-0) scored the game's first eight points, including five from Jessika Evans, and led 25-6 at the end of the first quarter.
"I think just our motivation, how big of a game it was for us and our energy really showed in the first half as well as our connection," Evans said. "We were just all really locked in and ready to play."
ORU (0-4) couldn't handle the Hurricane's speed in transition and fell behind 32-8 in the second quarter on free throws from Temira Poindexter before scoring seven in a row late in the half.
In the second half, the Golden Eagles regrouped and scored the first eight points. They went on to pull within six twice on back-to-back 3-pointers from Ariel Walker, but TU responded with two three-point plays from Delanie Crawford to put the game back out of reach.
"I was so proud of our team in that second half when they really made their run — and we knew they would," Nelp said. "Going into halftime, we knew that they were going to come back."
Crawford, a freshman, scored a season-high 13 points and also totaled six rebounds, five assists and two steals. Evans delivered a career-high 16 points and was 4-of-7 on 3-pointers.
"That's what we look for in our offense, just to get uncontested shots," Evans said. "My teammates find me and I find them, so it really works out. It's a good flow."
TU's top scorer was Maya Mayberry, whose career started at ORU and whose father is an Eagles assistant. She poured in 17 points and younger sister Wyvette added seven points and eight rebounds.
ORU was led by Walker's 14 points. Keni Jo Lippe scored nine, becoming the ninth player in program history to score at least 1,500 career points.
TULSA 69, ORAL ROBERTS 55
TU: Evans 6-12 0-0 16, M. Mayberry 6-12 2-4 17, Bittle 1-3 0-0 2, W. Mayberry 3-13 1-2 7, Lescay 3-8 0-0 6, Crawford 5-9 2-2 13, Poindexter 2-7 2-2 8, Washington 0-0 0-0 0, Clayton 0-0 0-0 0. Totals 26-64 7-10 69.
ORU: Paramore 1-3 0-0 2, Ti. Moore 4-10 1-2 9, Scott 2-6 3-4 7, Cooper 1-5 1-2 3, Lippe 3-7 3-5 9, Tr. Moore 0-3 1-2 1, Walker 5-10 0-0 14, Nix 4-10 0-0 10, Hill 0-0 0-0 0, Schumacher 0-1 0-0 0. Totals 20-55 9-15 55.
3-point shooting: TU 10-26 (Evans 4-7, M. Mayberry 3-6, Poindexter 2-4, Crawford 1-4, W. Mayberry 0-4, Bittle 0-1), ORU 6-23 (Walker 4-8, Nix 2-7, Lippe 0-4, Scott 0-2, Cooper 0-2). Rebounds: TU 37 (W. Mayberry 8), ORU 37 (Paramore, Tr. Moore 6). Assists: TU 14 (Crawford 5), ORU 10 (Cooper 3). Steals: TU 8 (Bittle, W. Mayberry, Crawford 2), ORU 4 (four with one). Team fouls: TU 18, ORU 10. A: 2,632.
Photos: Tulsa women defeat Oral Roberts in Mayor's Cup game
Tulsa at ORU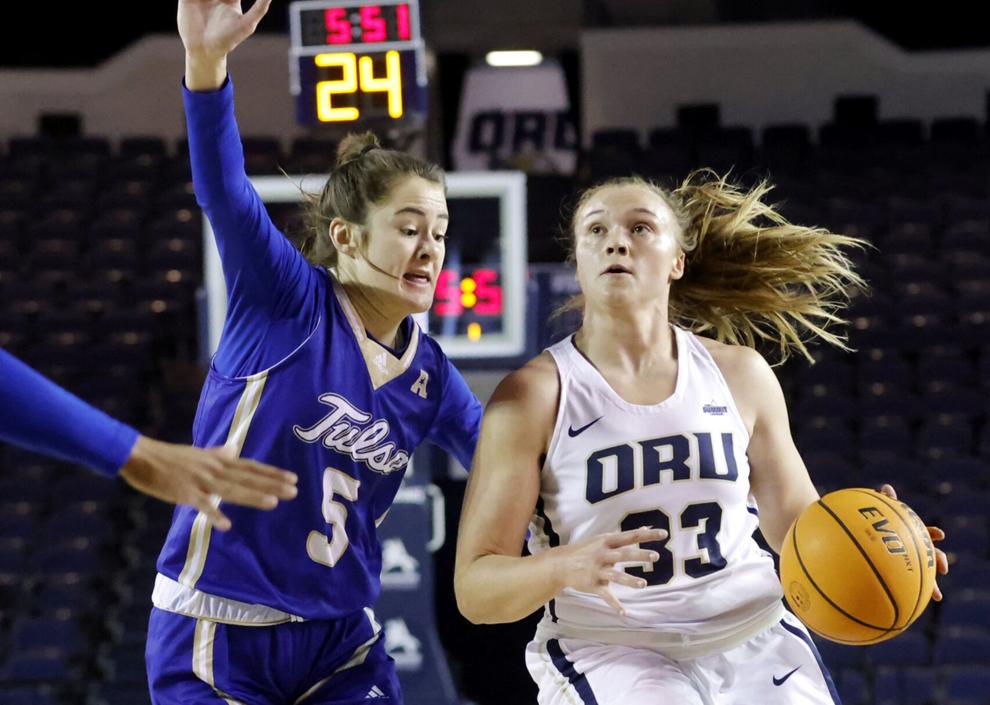 Tulsa at ORU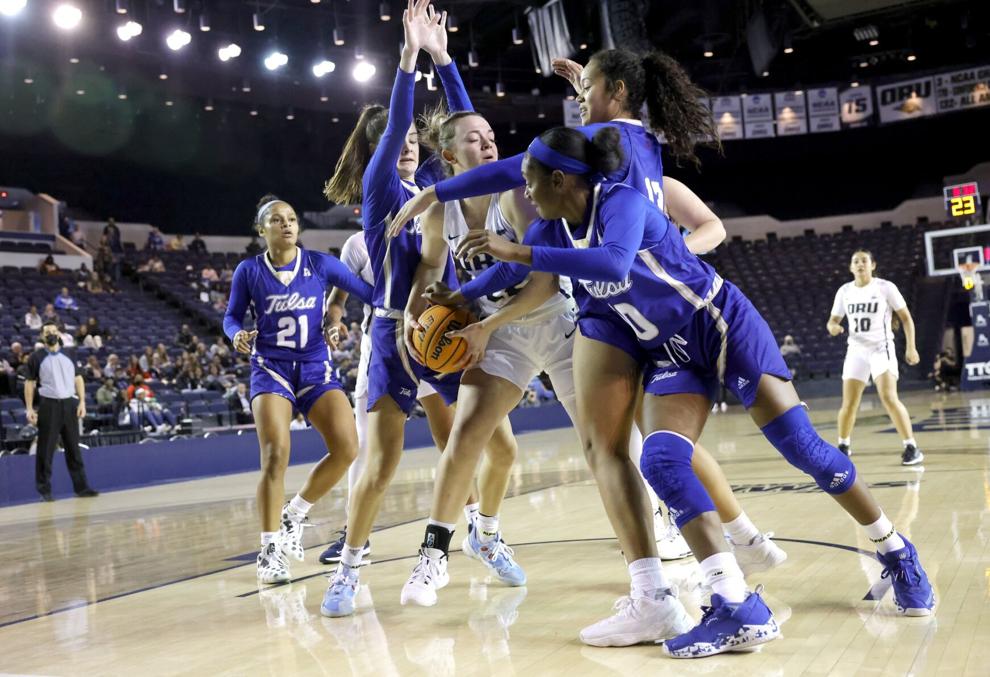 Tulsa at ORU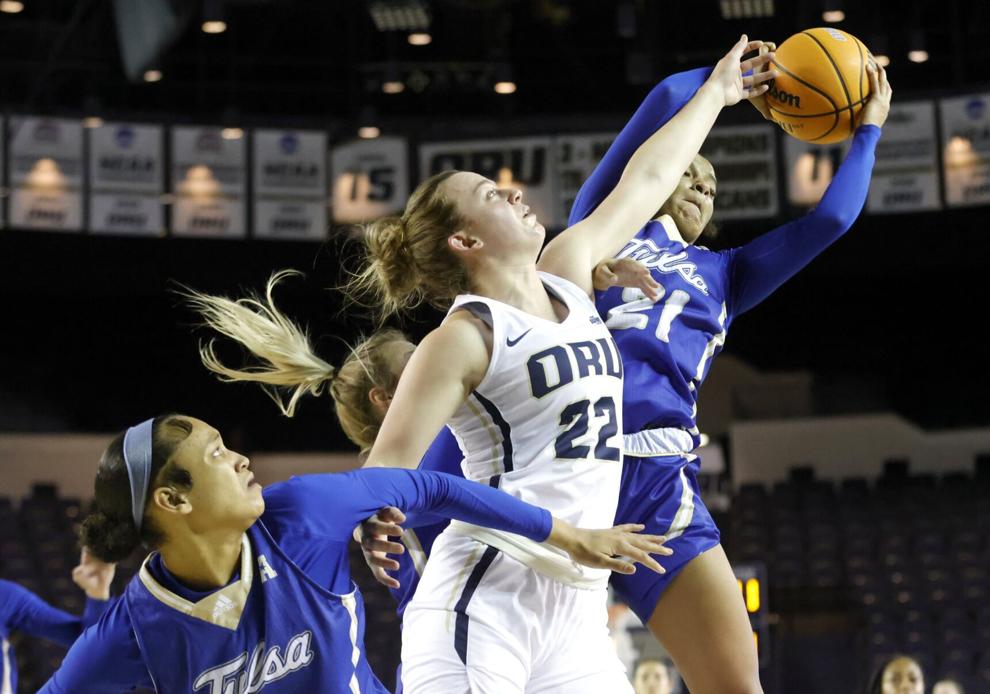 Tulsa at ORU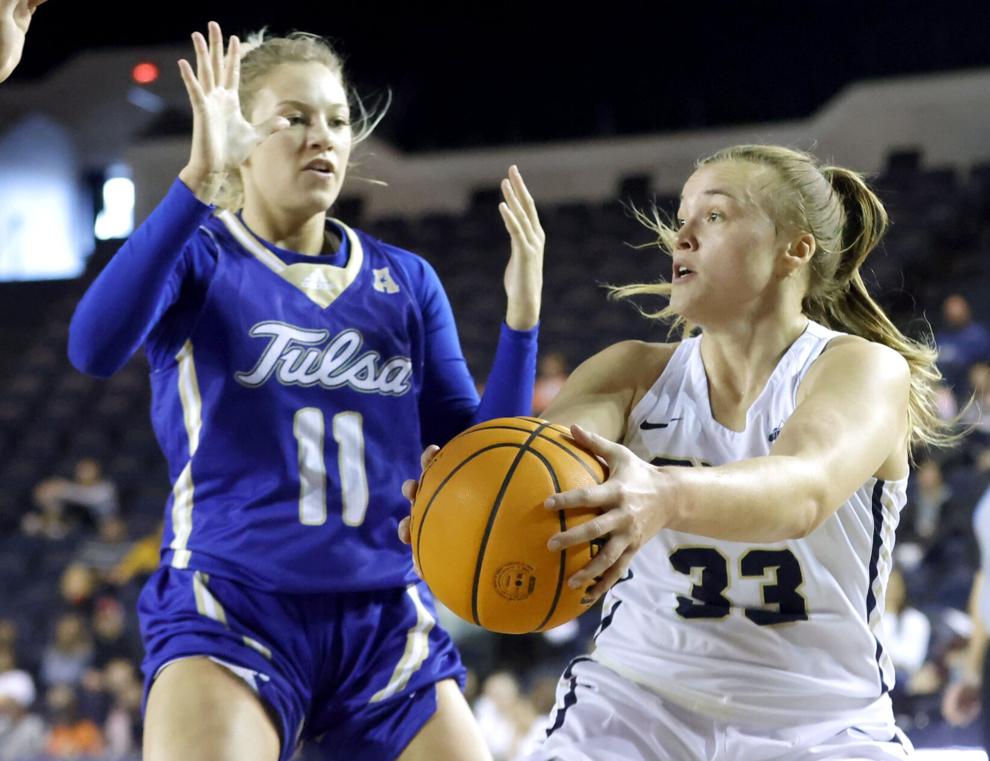 Tulsa at ORU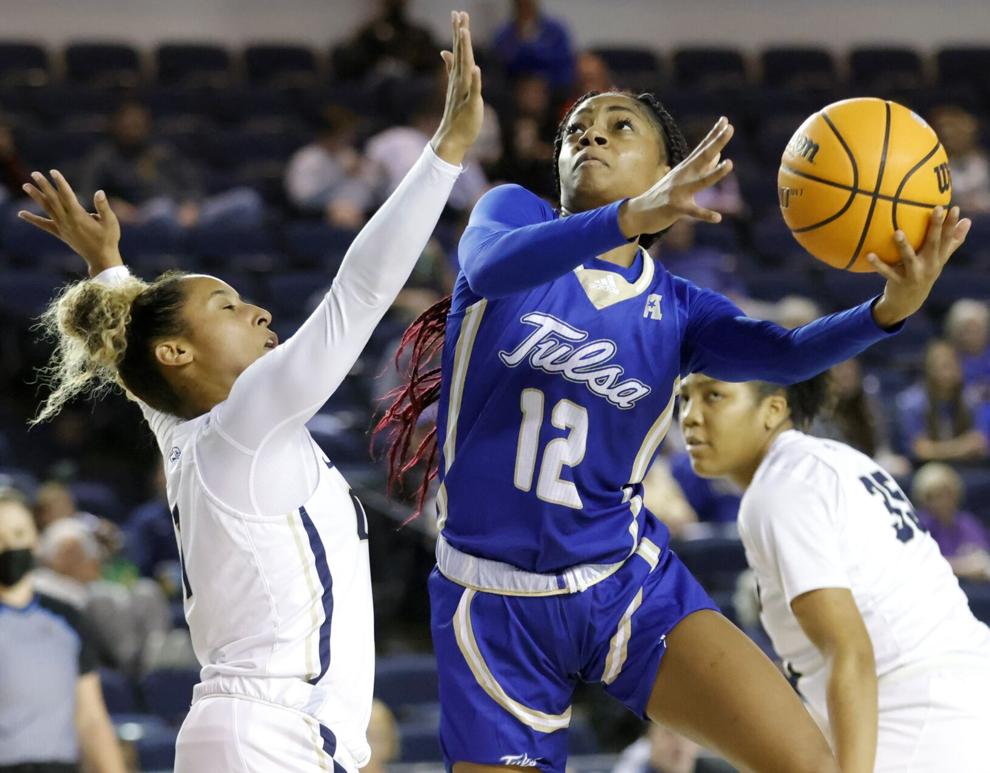 Tulsa at ORU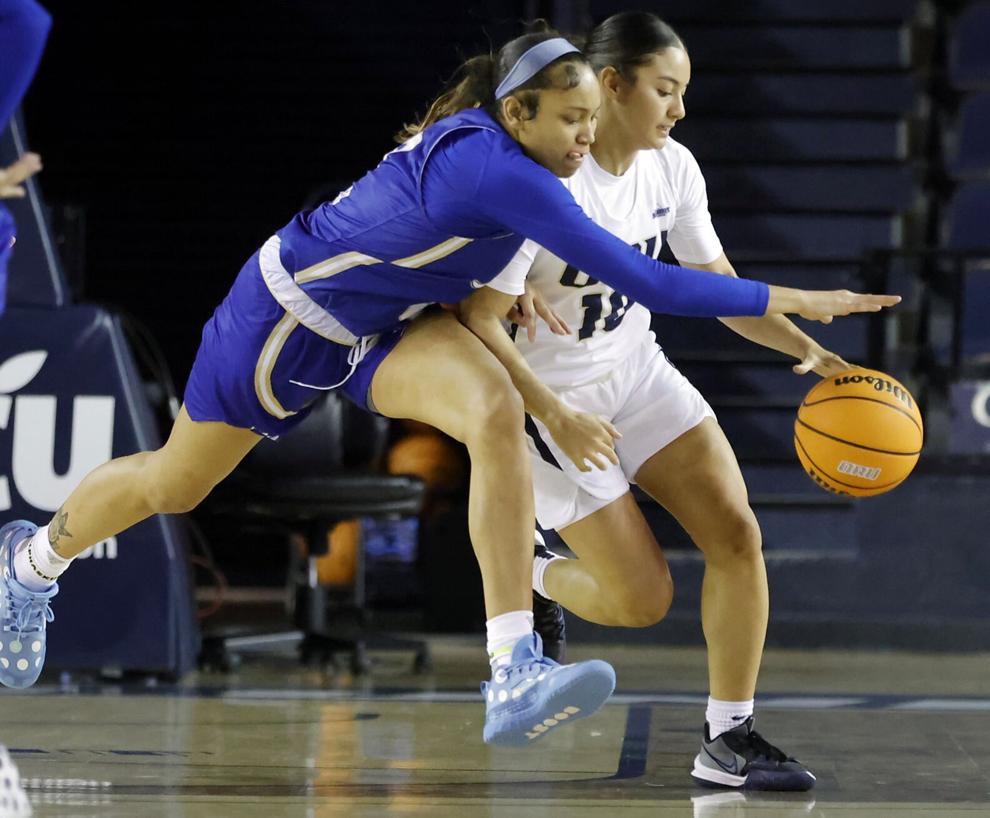 Tulsa at ORU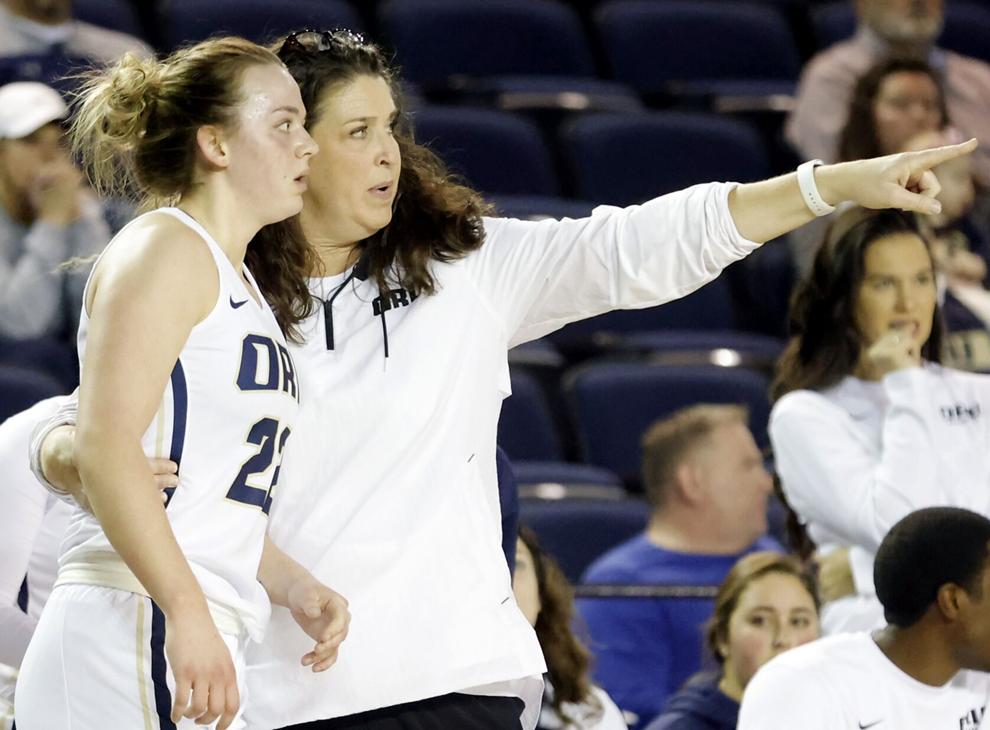 Tulsa at ORU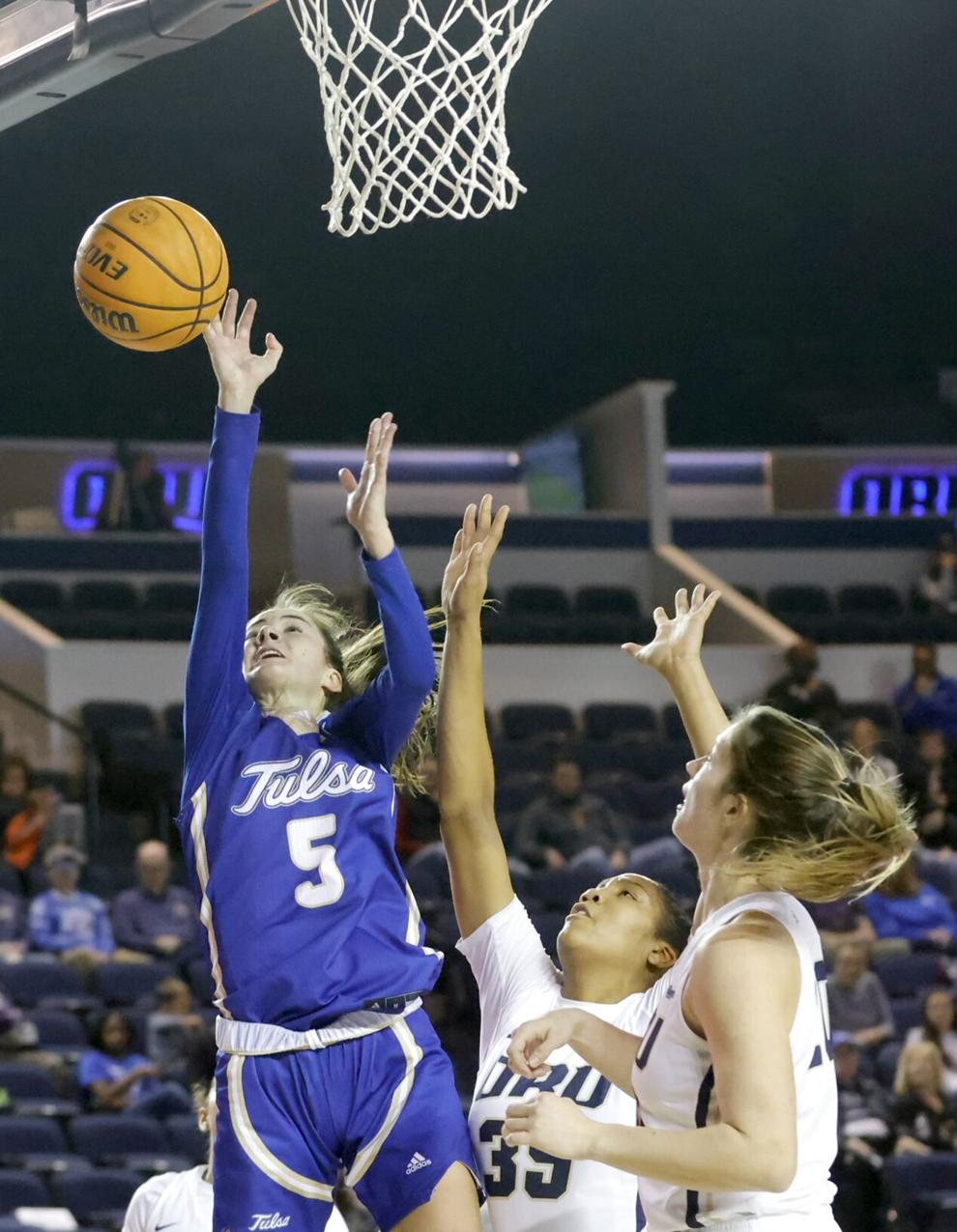 Tulsa at ORU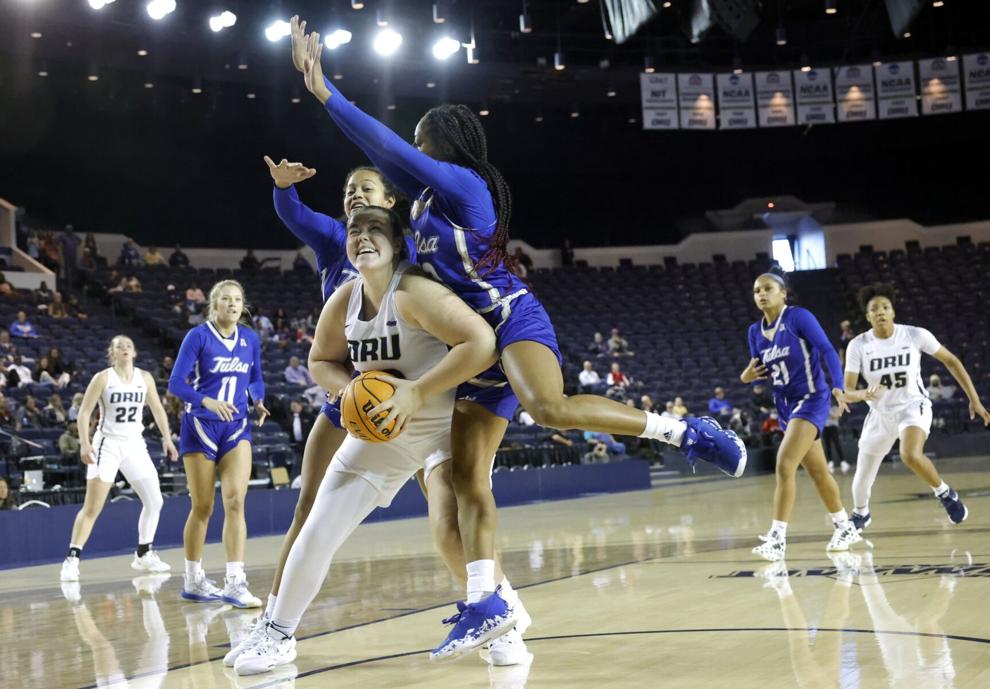 Tulsa at ORU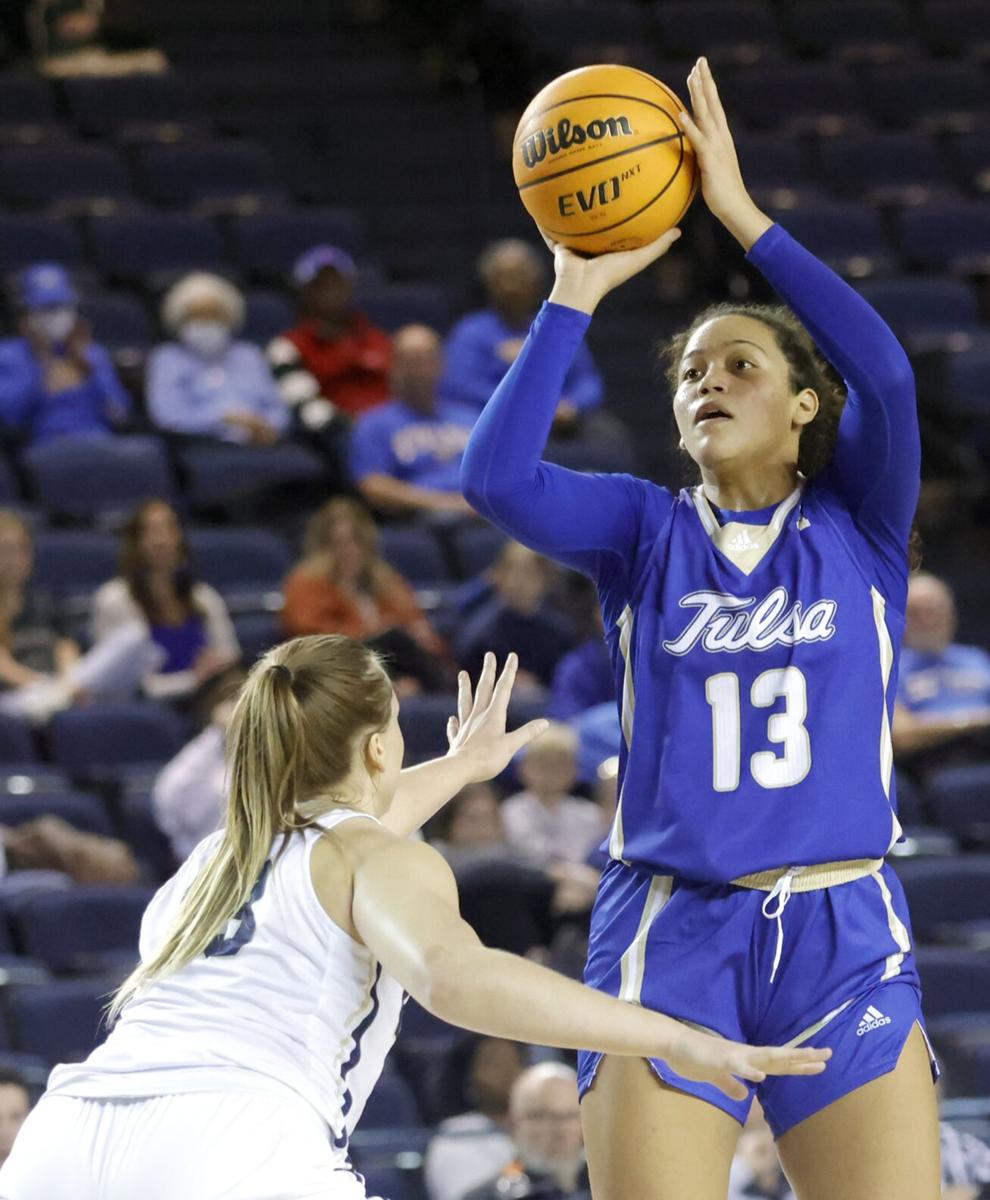 Tulsa at ORU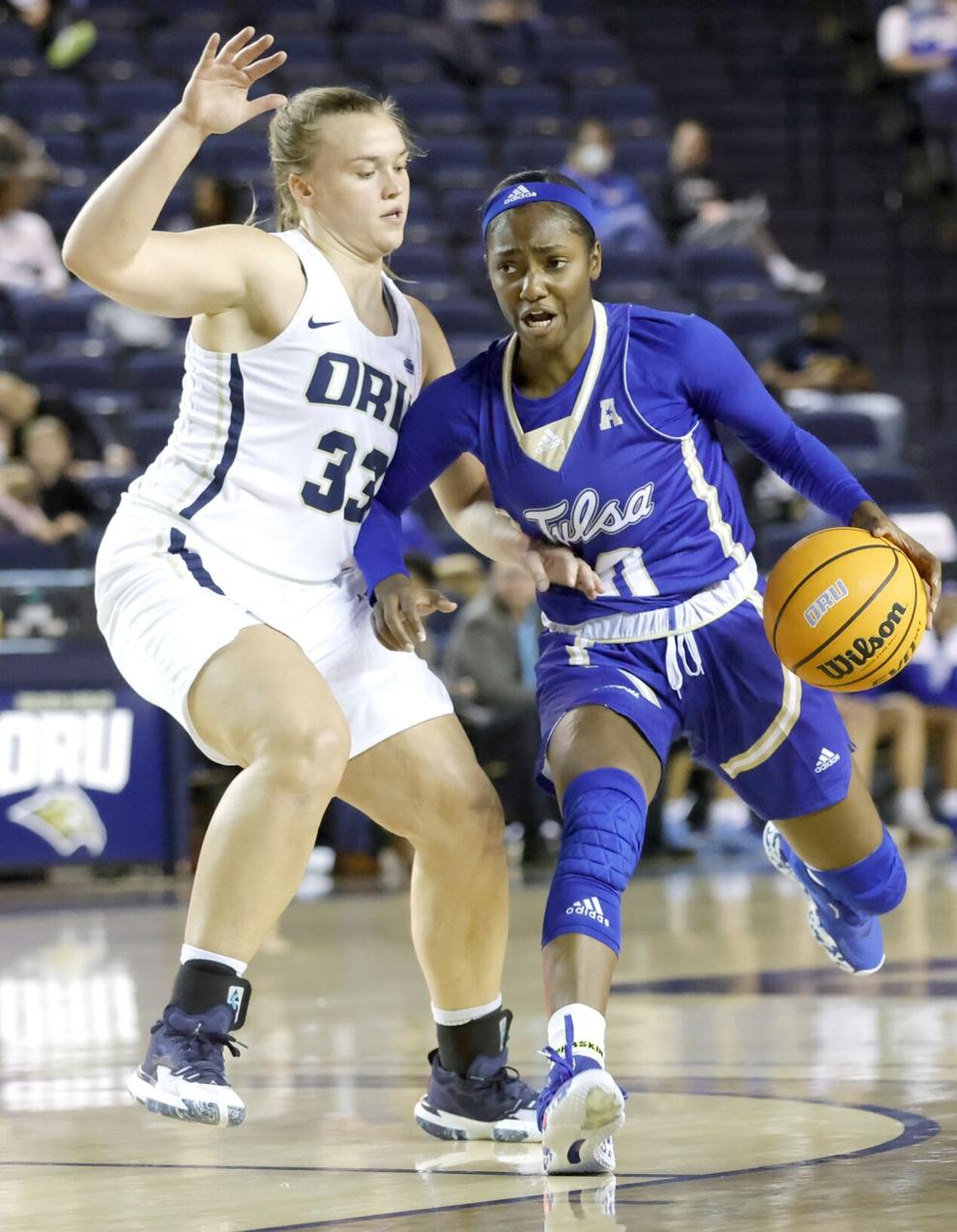 Tulsa at ORU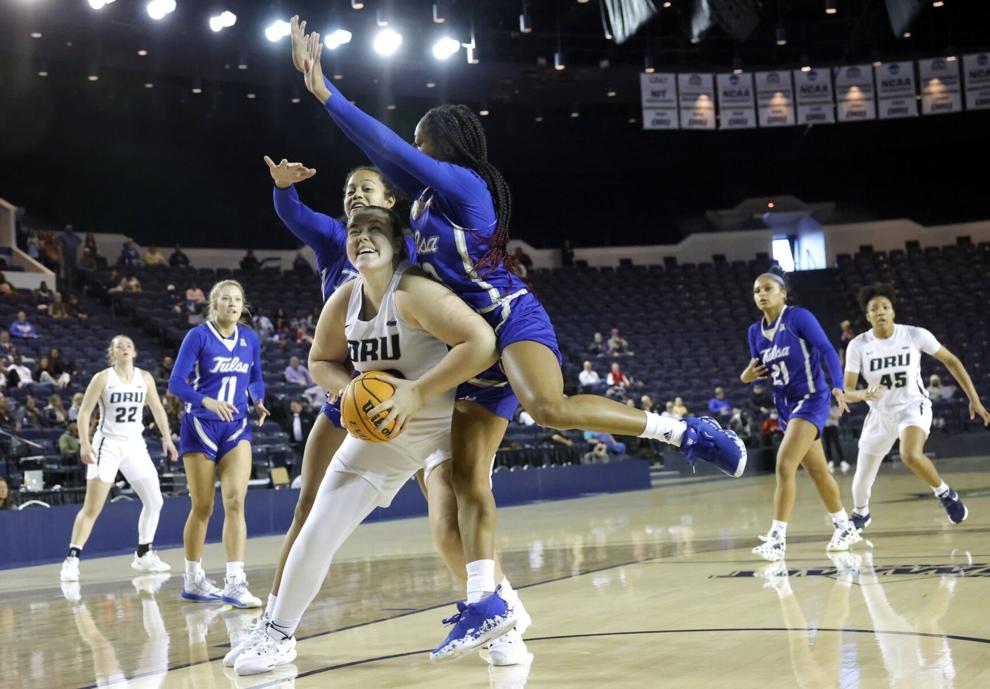 Tulsa at ORU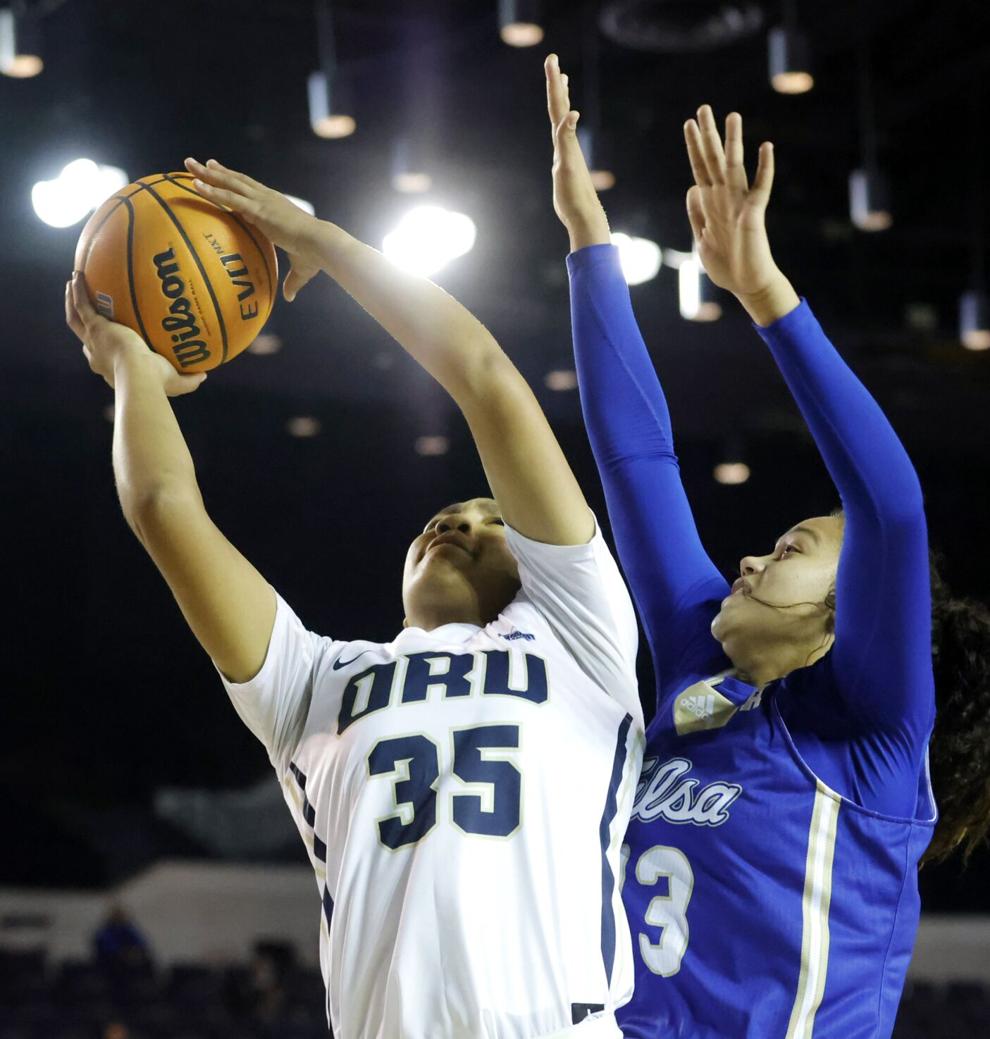 Tulsa at ORU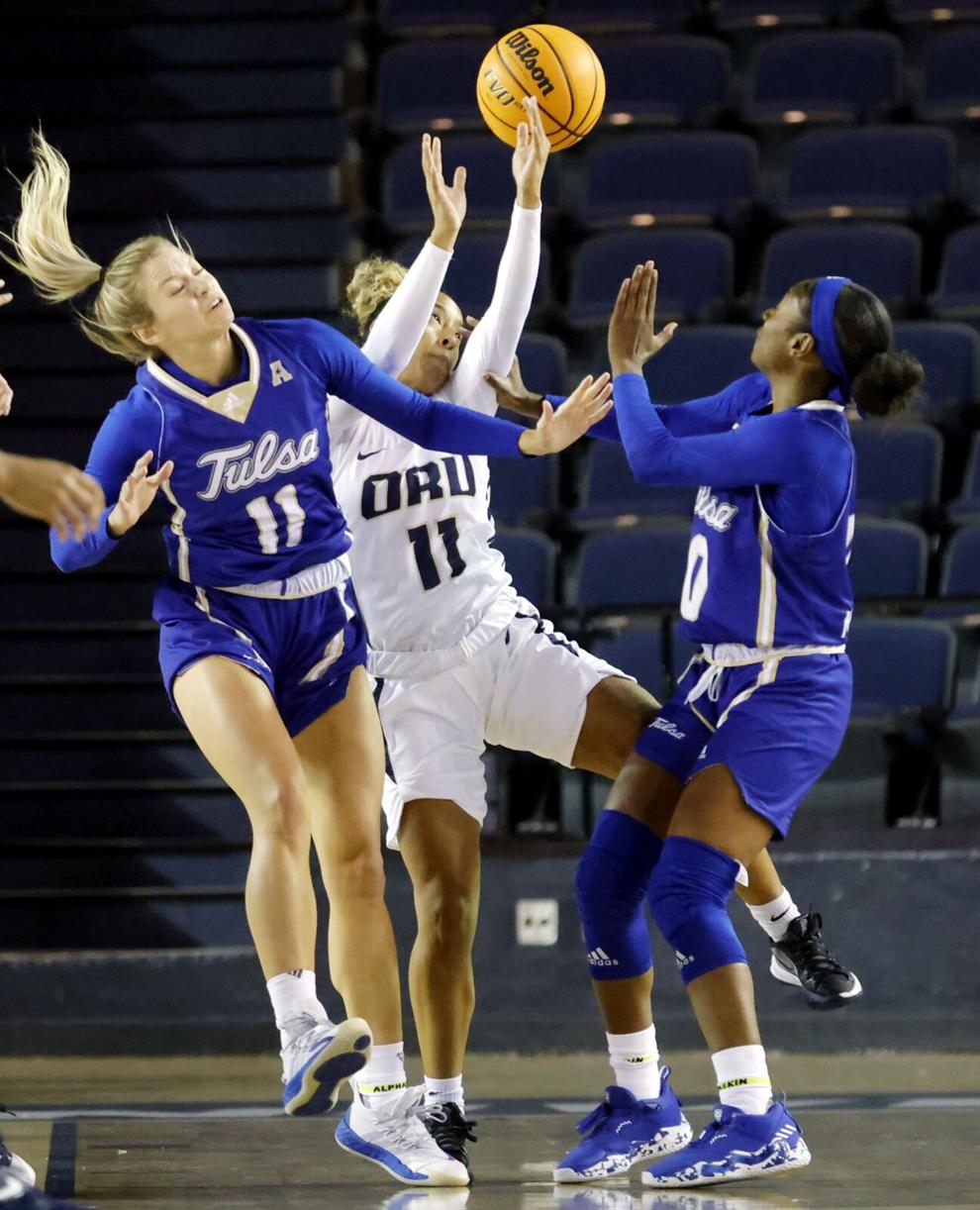 Tulsa at ORU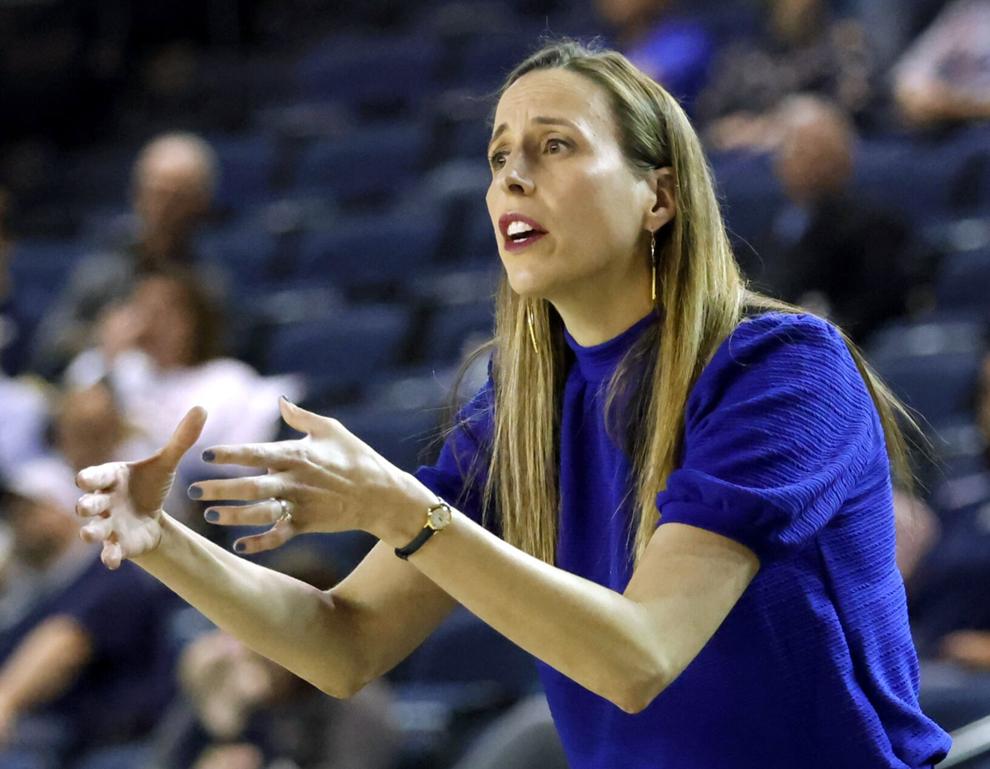 Tulsa at ORU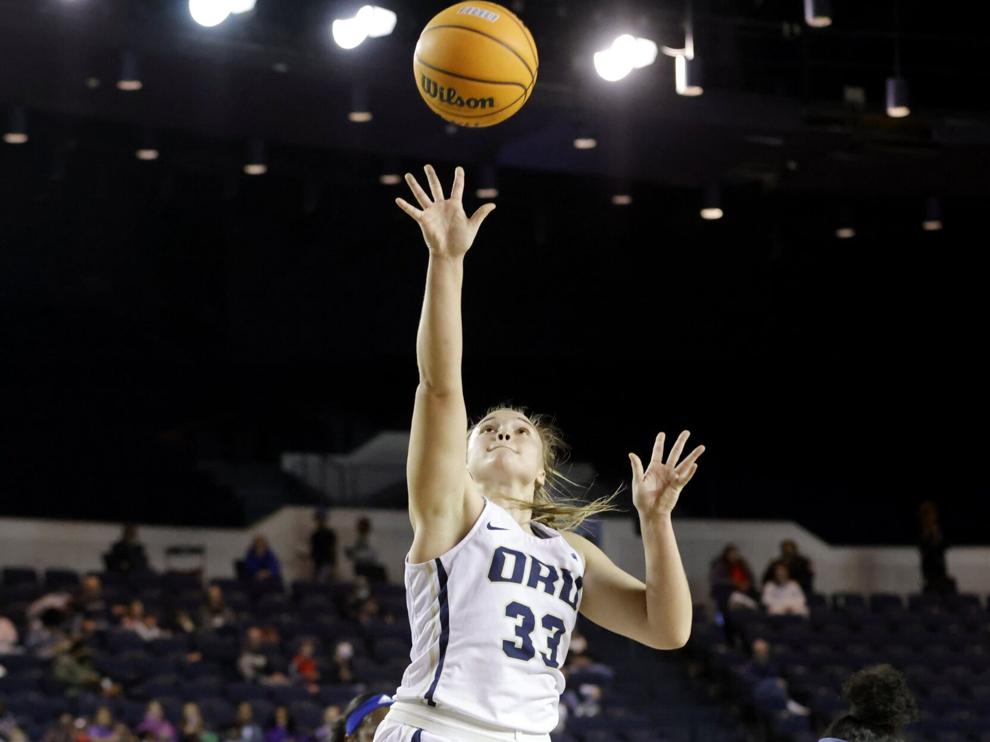 Tulsa at ORU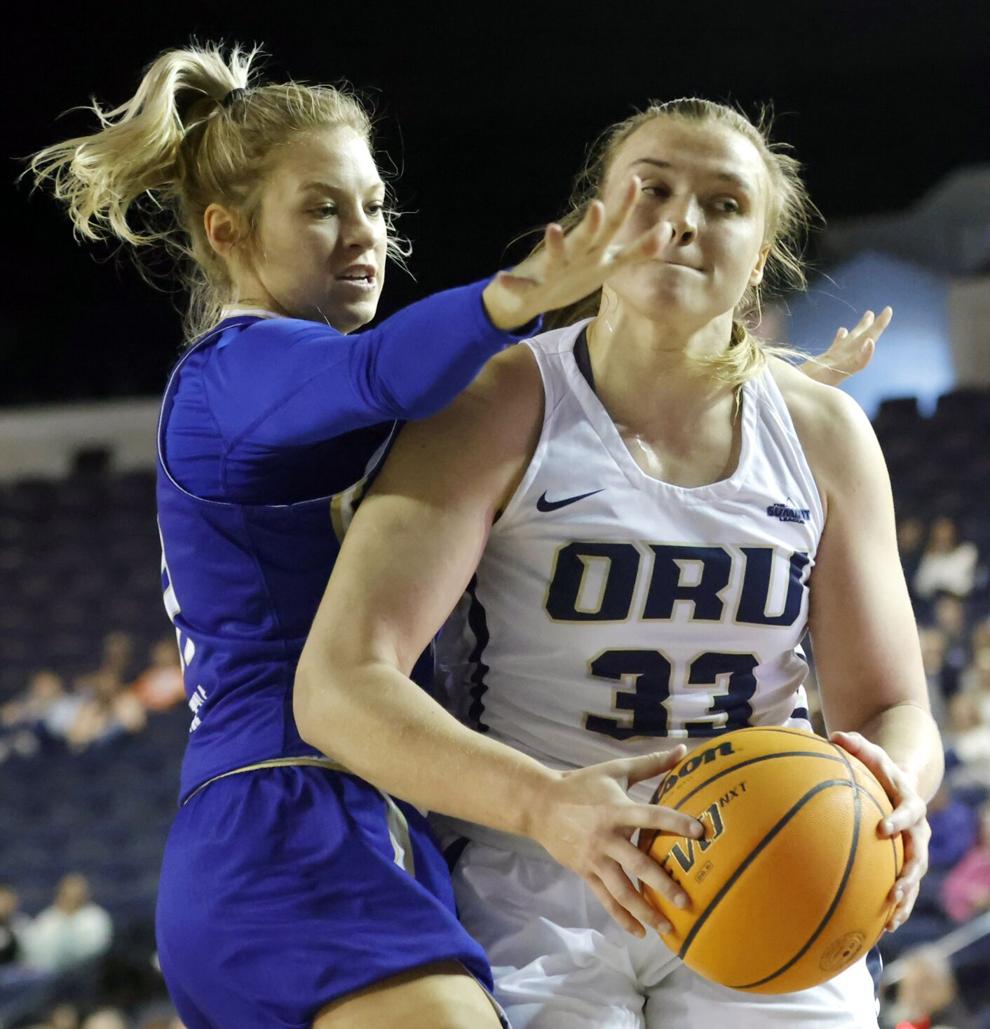 Check out our latest digital-only offer and subscribe now