Although a small sample size, Davis Brin's performance in the University of Tulsa's double-overtime win against Tulane last season showcased his potential.
Rallying the Hurricane in the fourth quarter to force overtime, Brin made a series of incredible throws under pressure, finishing with 266 passing yards and three touchdowns.
"I believe Davis was ready before the Tulane game," receiver JuanCarlos Santana said. "We were practicing with him a lot (while Zach Smith was out for COVID-19 reasons) and he was ready. It was only a matter of time before he proved himself."
With Smith having moved on to pursue his NFL dream and with Seth Boomer recovering from an injury that occurred in the Tulane game, Brin has received the majority of the quarterback reps during spring practice. He picked up where he left off and didn't need any time to generate chemistry with his receivers.
"We walked out Day 1 and those guys were on page, on time," coach Philip Montgomery said. "The ball's coming out of his hands, they're coming out of breaks — some really, really good stuff. We're going to keep building and keep growing."
During a scrimmage Saturday at H.A. Chapman Stadium, Brin appeared at ease in the pocket, connecting with Santana, Keylon Stokes and Josh Johnson on perfectly thrown passes.
"I've got to tell y'all: Davis is something else," Santana said. "He's just it right now. He's (clicking) with everybody."
Everyone else is back on the offense except Smith and running back Corey Taylor II, and Tulsa also will have running back Shamari Brooks after he missed last year with a knee injury. Although Brin has limited on-field experience, he is a fourth-year junior familiar with the playbook.
"He's been consistent," Montgomery said. "He's seeing things really well. He's delivering the ball and being accurate and that's what we need out of him. … For him, there's a lot of experience around him, so let those guys work with him."
Brin's anticipated development also is a boost for the Hurricane receivers, a group loaded with weapons. Four players caught at least 28 passes last season, taking turns having big plays.
"The receiver room, everybody's just really hungry," Santana said. "We're at a small school and we just want to get big."
Season in review: Was the 2020 season a success for Tulsa?
Season in review: Was the 2020 season a success for Tulsa?
Watch Now: Kelly Hines on a wild, but successful 2020 season for TU football
Can the 2020 season be considered a success?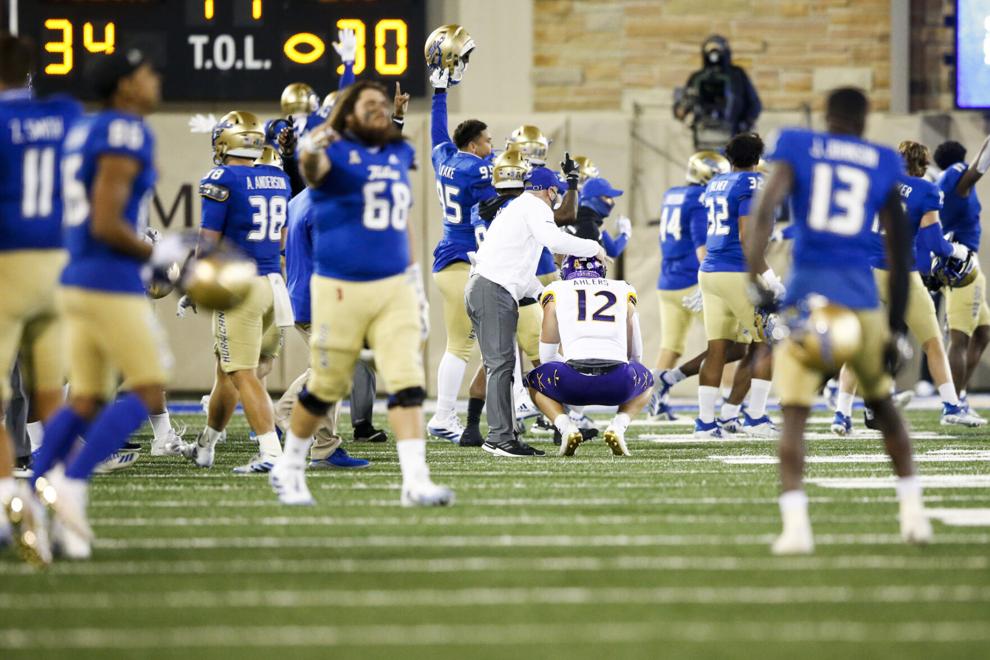 Offensive MVP: Corey Taylor II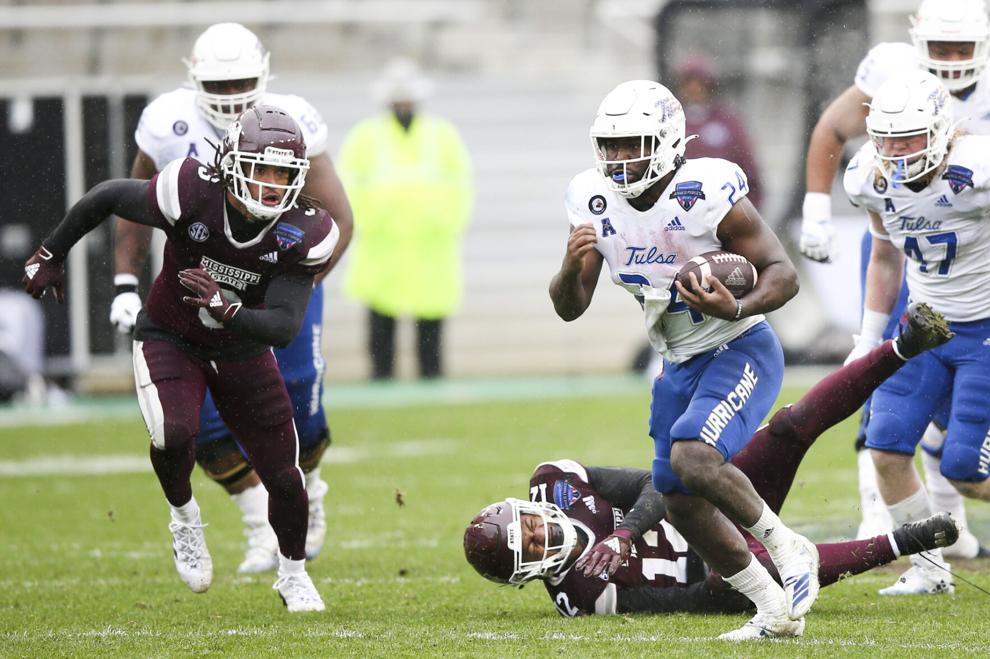 Defensive MVP: Zaven Collins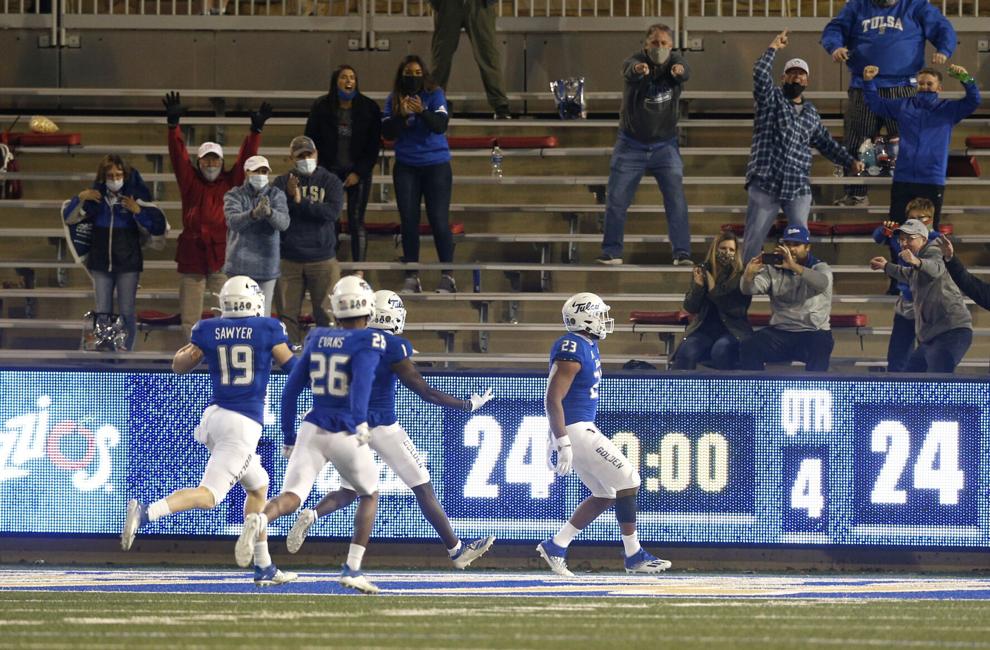 Assistant coach of the year: Joseph Gillespie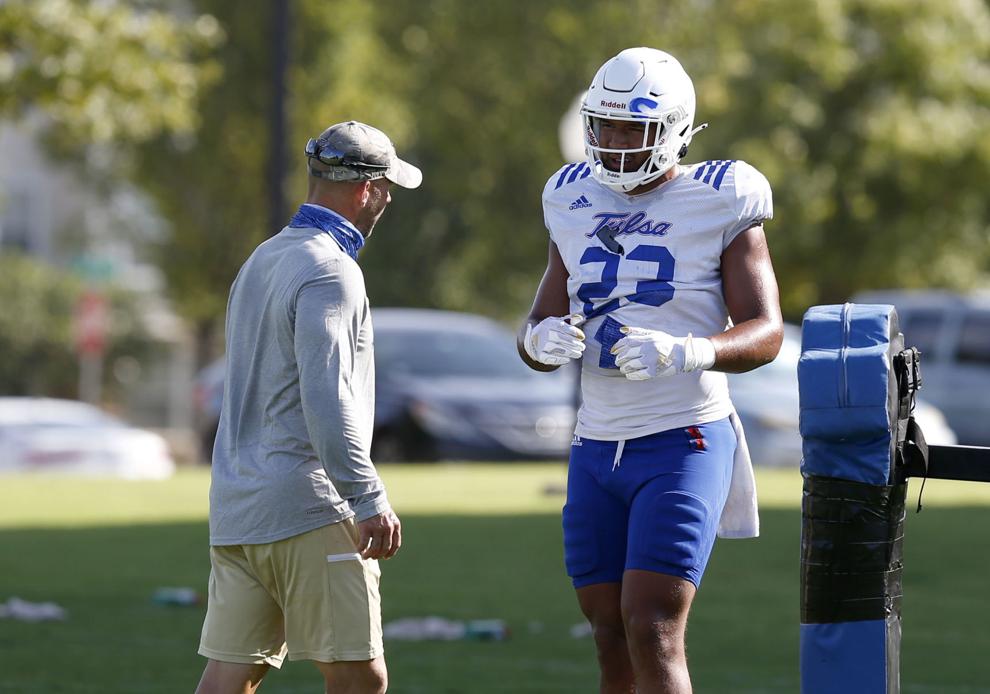 Offense grade: B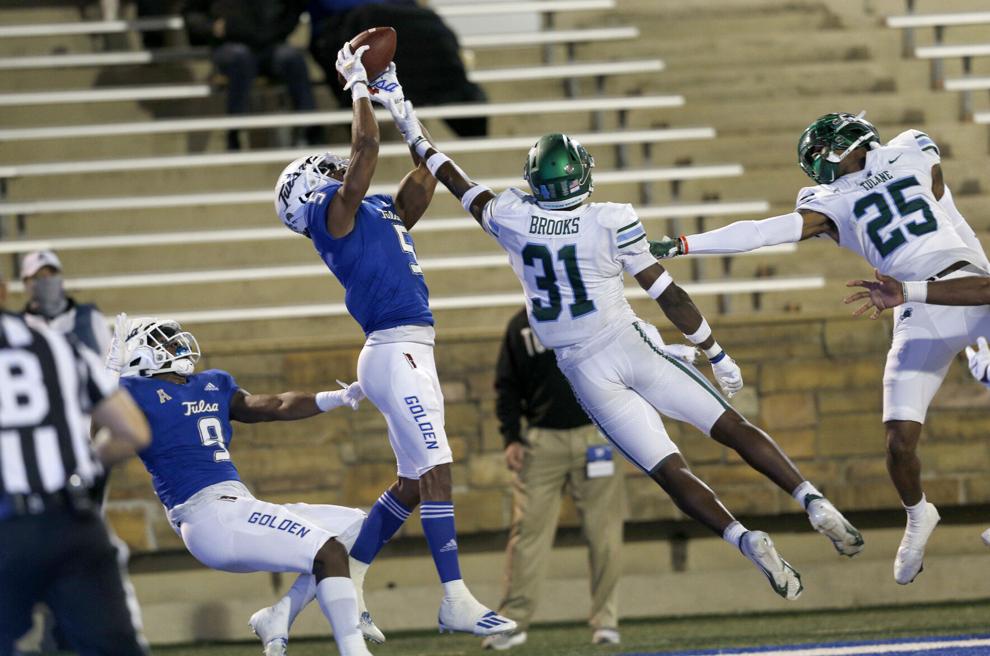 Defense grade: A
Special teams grade: B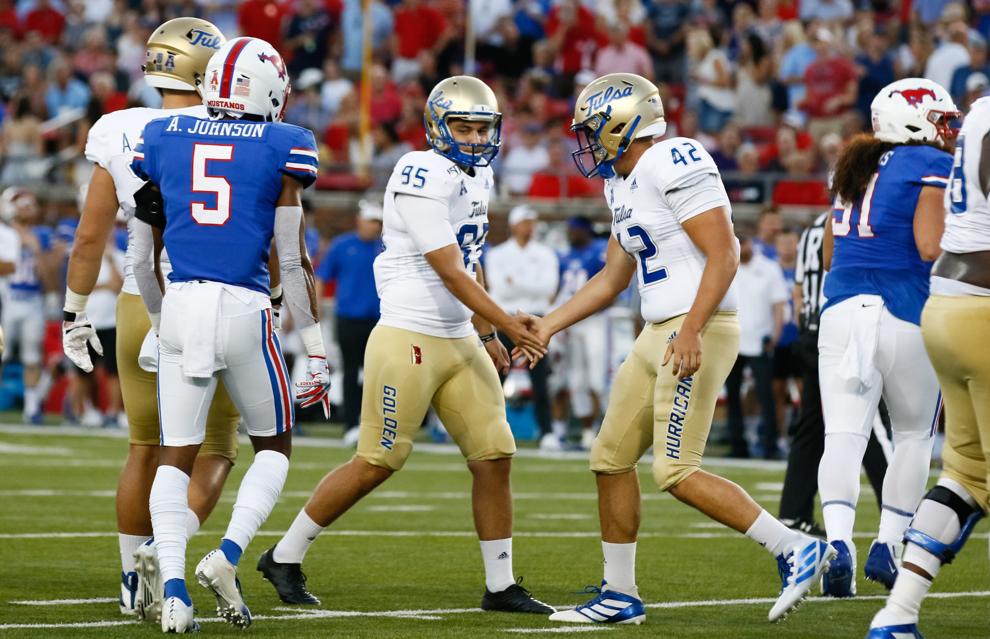 Top three wins of 2020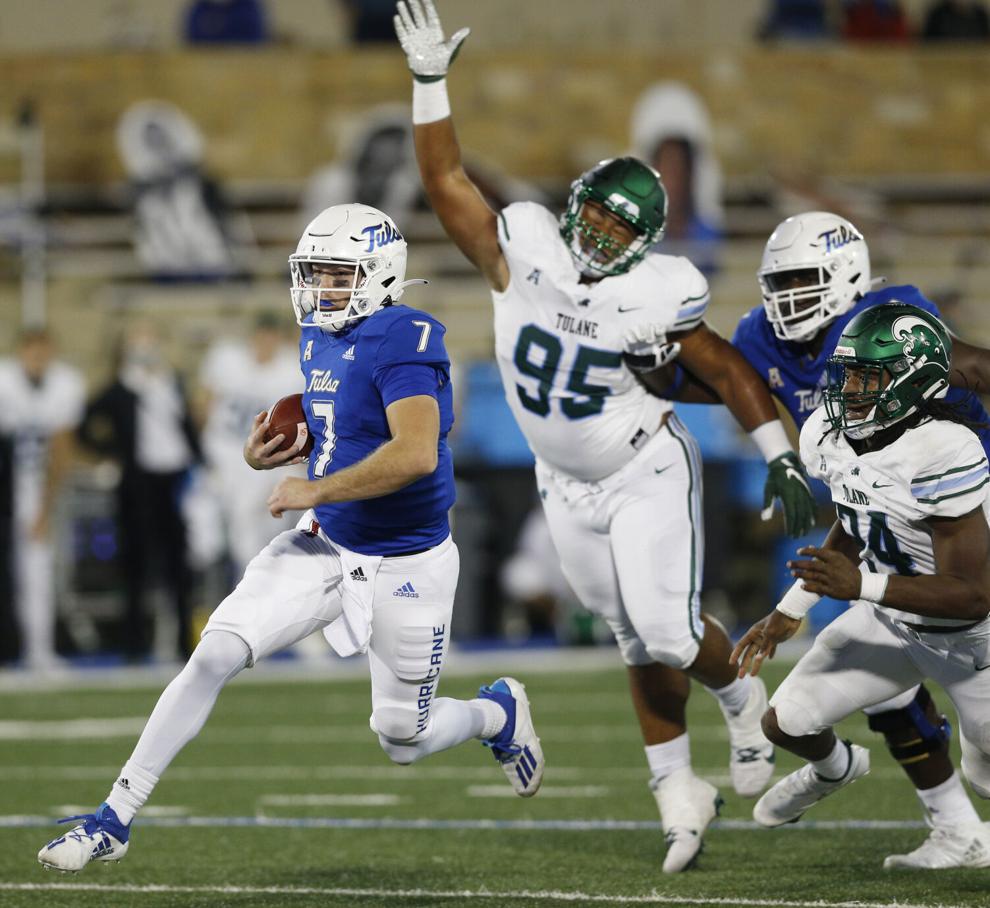 Worst three moments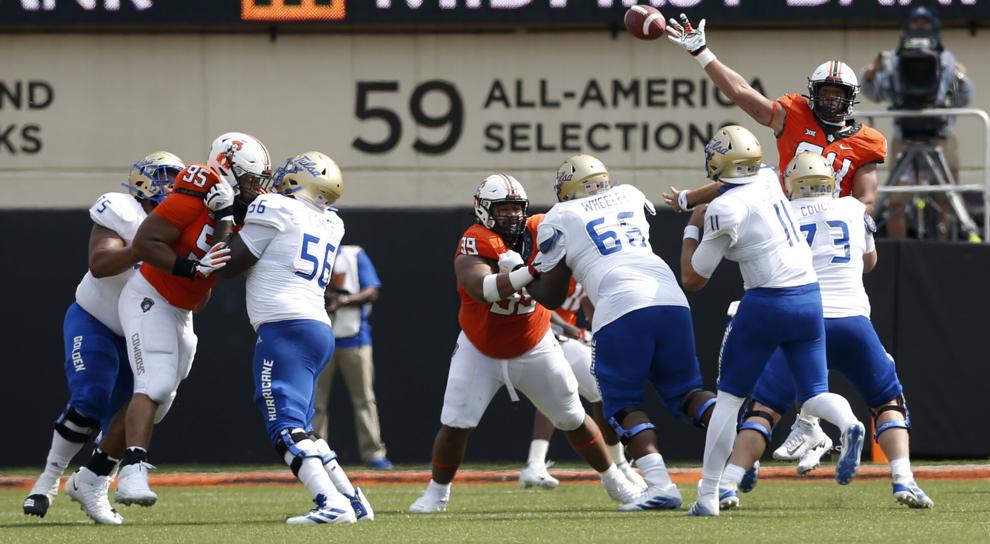 Top question entering 2021: Can TU again contend for a conference title?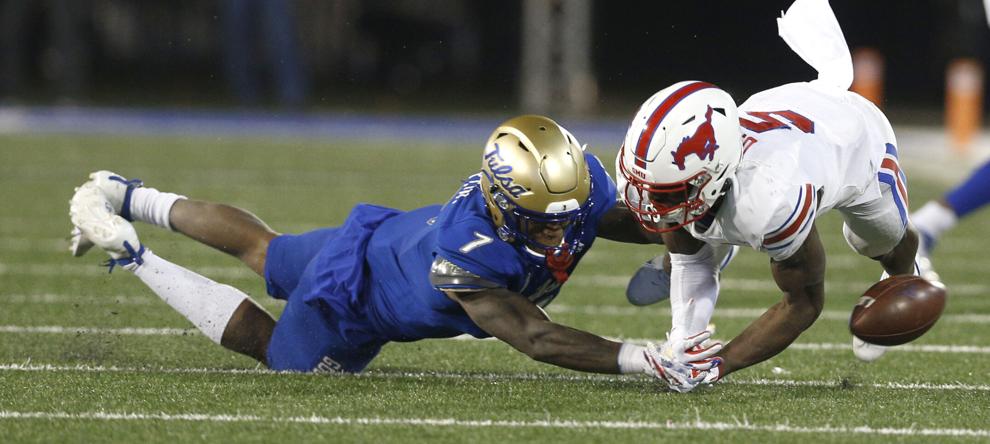 Players from both teams exchanged blows following the game. 
12 months for just $26