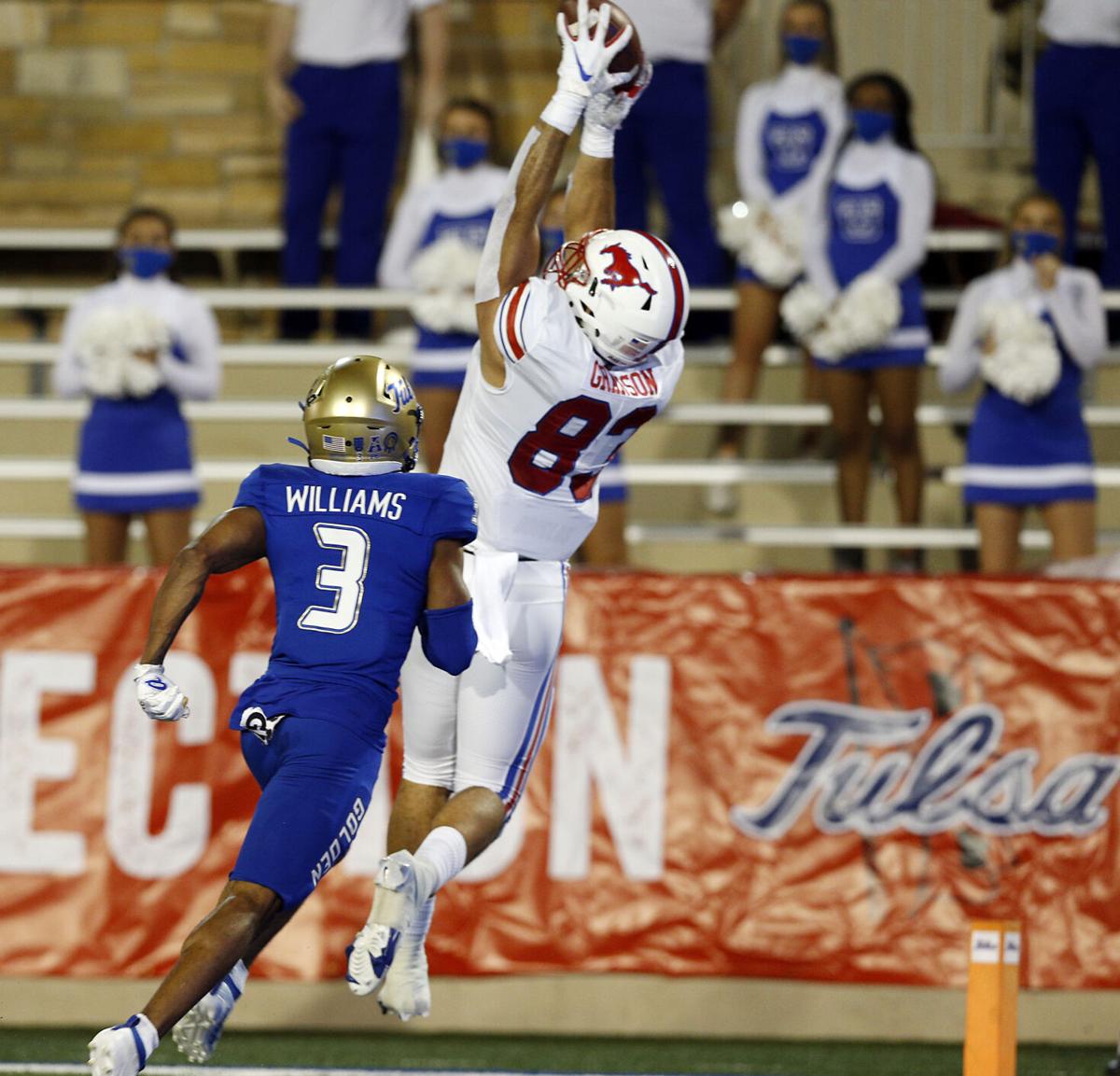 Another bad first quarter
Tulsa had two turnovers on its first five plays Saturday night at Chapman Stadium — both from Zach Smith — that lead to touchdowns for SMU.
Of Smith's six interceptions on the season, four have come in the first quarter.
Struggles in the opening period resulted in TU falling behind 21-0. In two of its three wins this season, the Hurricane rallied from first-half double-digit deficits (18 points against UCF, 14 points against East Carolina).
Field-goal futility continues
Since the start of the 2018 season, five different kickers have attempted field goals for Tulsa.
This season, Zack Long was 4-of-4 before failing to convert on a 34-yard, first-quarter attempt against SMU. The Mustangs responded with an 80-yard touchdown drive and a 21-0 lead.
Tulsa's field-goal game has been a persistent problem. After the Long miss, the Hurricane in 2018-20 is 31-of-51. On field goal tries of at least 40 yards, TU during that span is 3-12.
On the final play of last year's home meeting with Memphis, the Hurricane failed to convert on a 29-yard field goal. Memphis escaped with a 42-41 victory.
Sacks pile up
Adding to Tulsa's problems on offense was Smith getting sacked three times in the first half, including twice on an ill-fated four-play series just before halftime.
The other sack occurred in the red zone in the first quarter and led to TU attempting a field goal that was wide right.
The Hurricane entered ranked 32nd nationally with 1.5 sacks allowed per game.
Hurricane near full strength
After weeks of missing key players on defense, TU had nearly everyone available Saturday night including end Deven Lamp, who made his season debut for Tulsa. Defensive end Cullen Wick also played for the first time since the UCF game on Oct. 3.
Running back Corey Taylor II again was suited up, but did not play for a second game in a row. After the East Carolina game, coach Philip Montgomery said Taylor was "banged up."
Tight end Ethan Hall was injured in the first half and did not return. He came out of the halftime locker room in street clothes.
---
View from the sidelines: No. 19 SMU at Tulsa
View from the sidelines: No. 19 SMU at Tulsa
112520-tul-spt-emigcolumn tufootball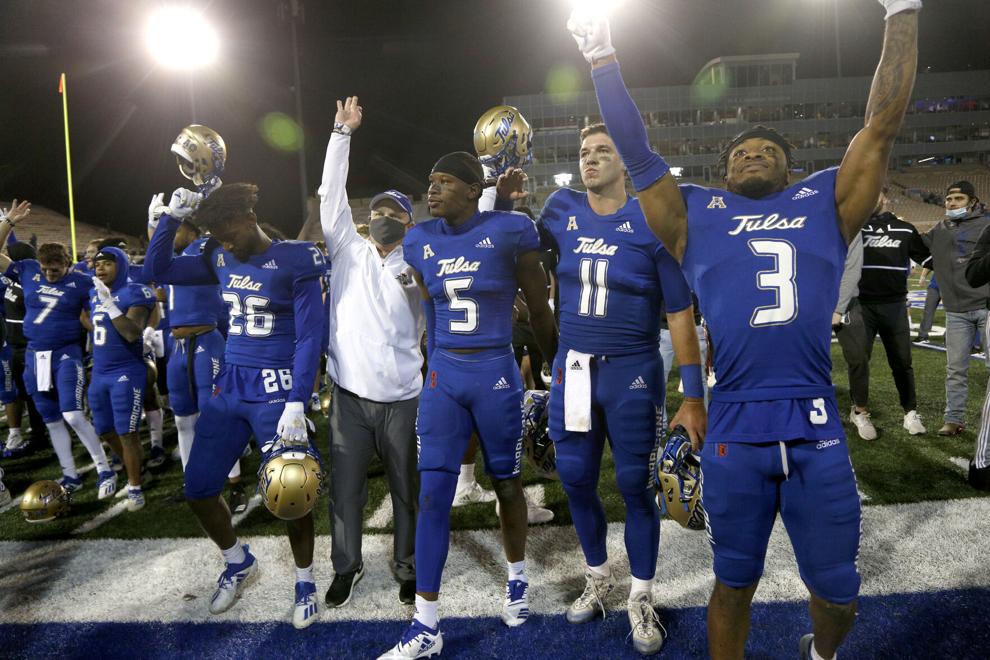 SMU Tulsa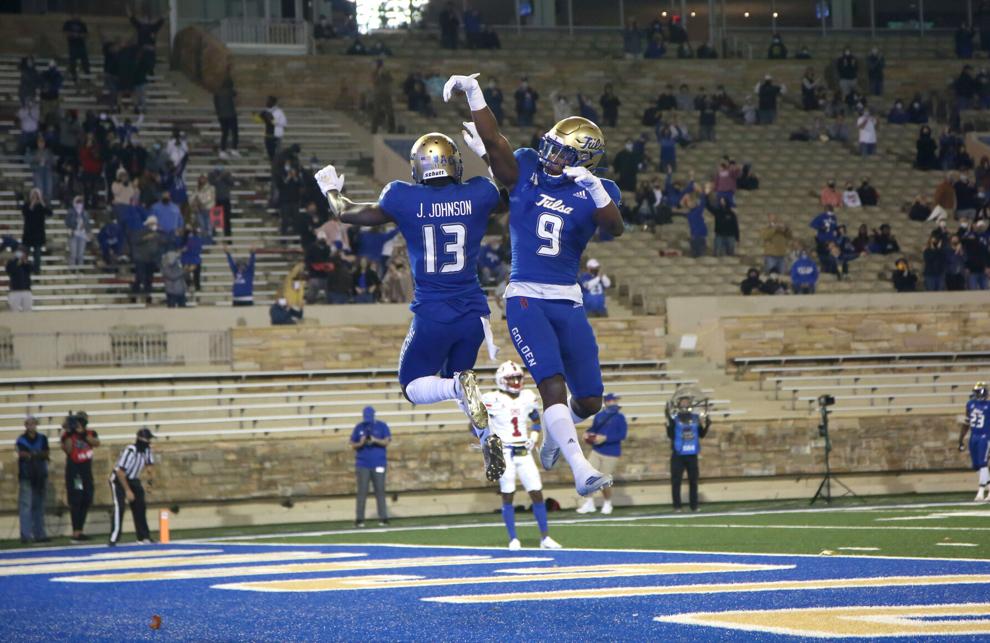 SMU Tulsa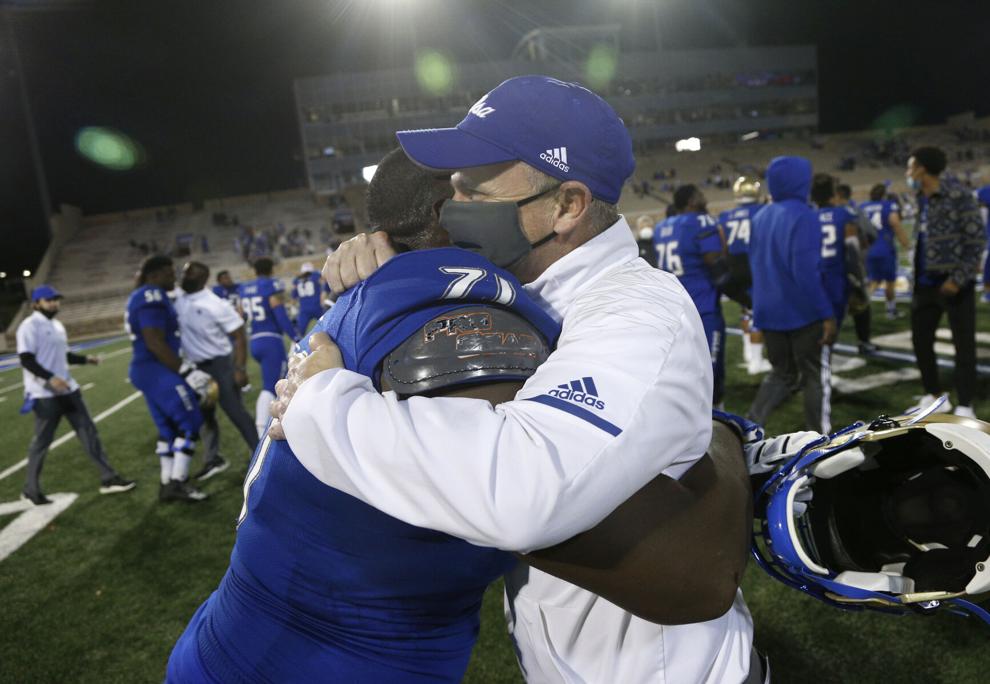 SMU Tulsa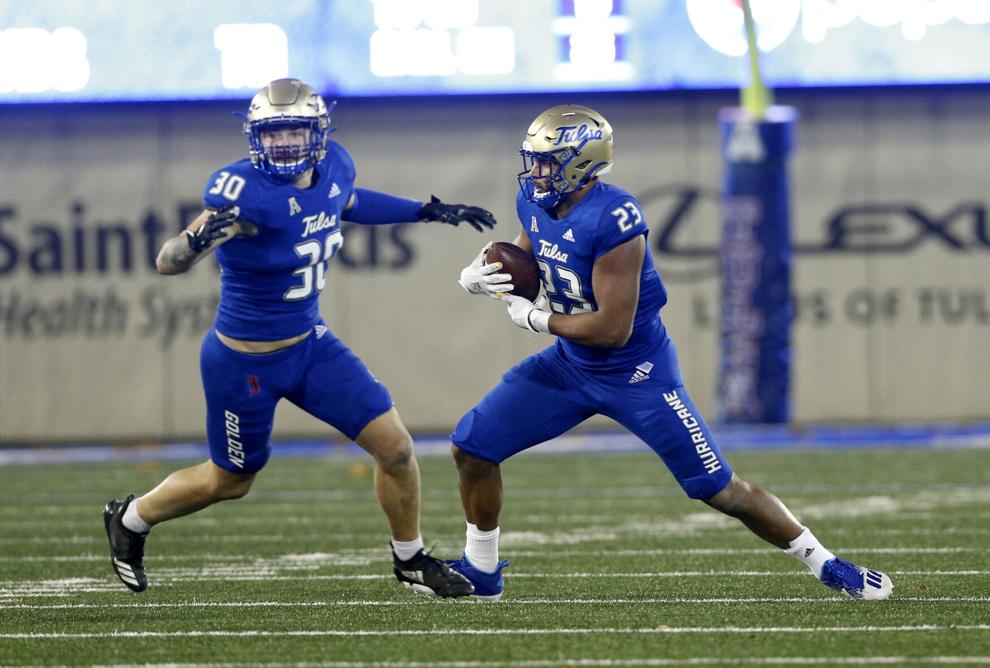 SMU Tulsa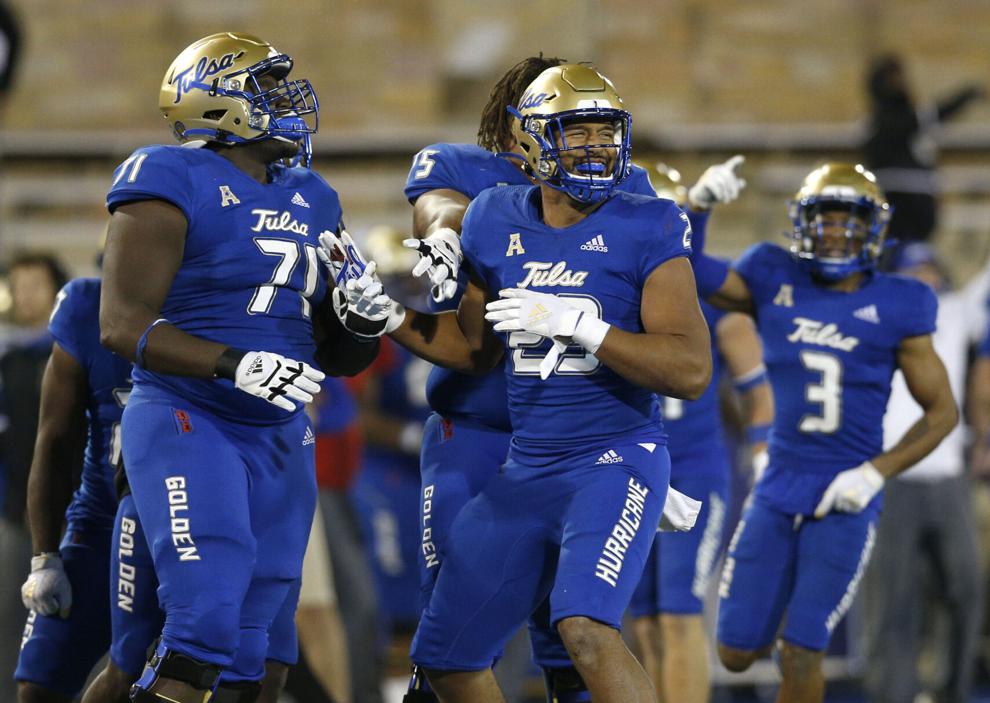 SMU Tulsa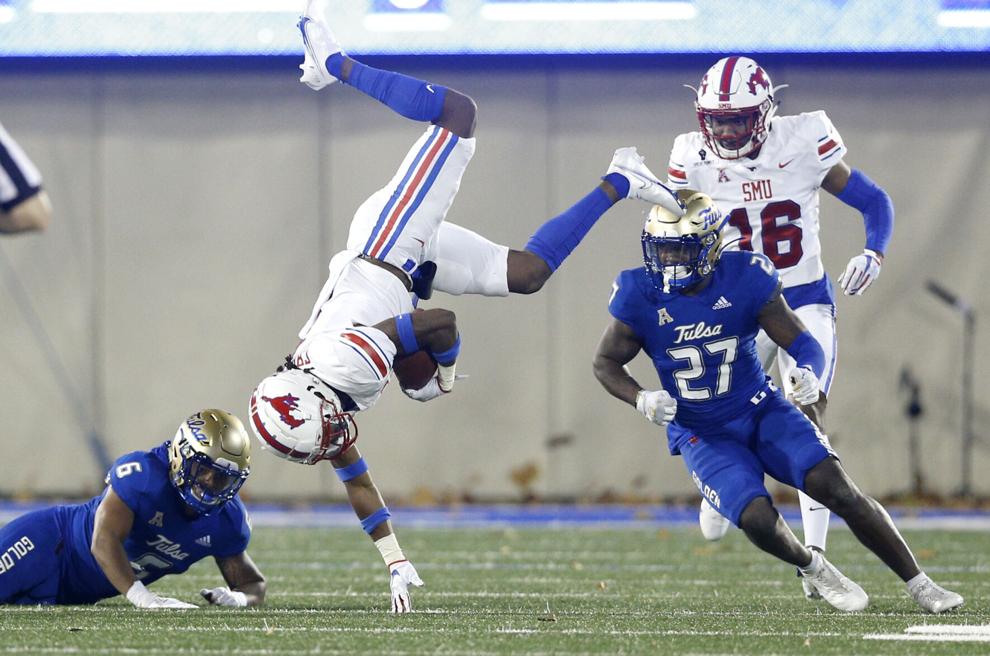 SMU Tulsa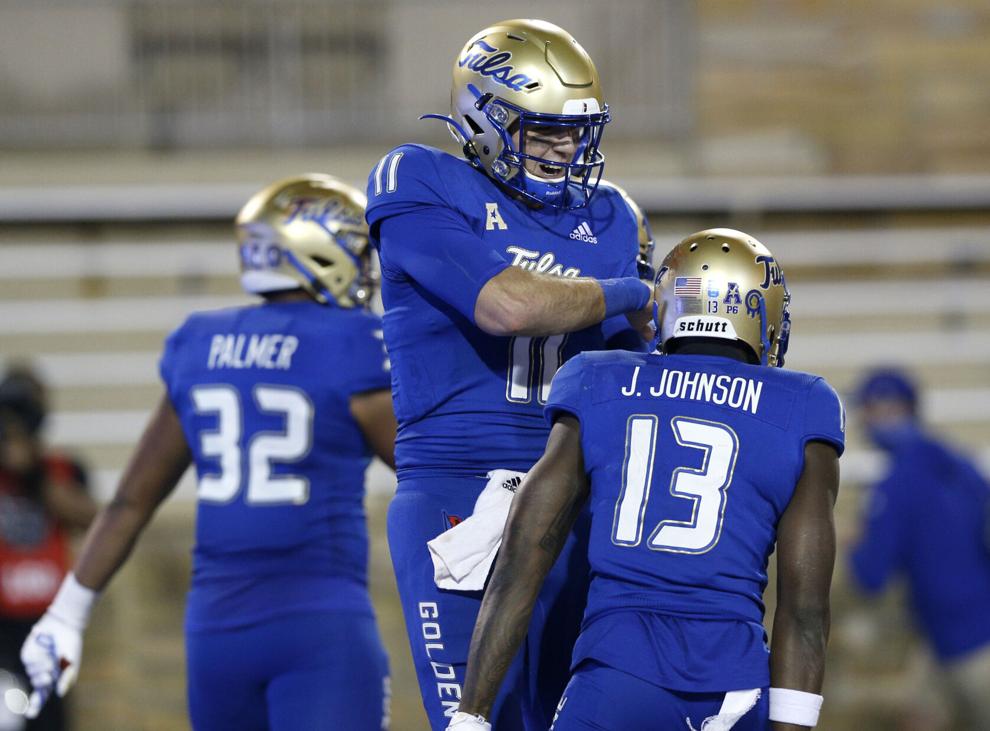 SMU Tulsa
SMU Tulsa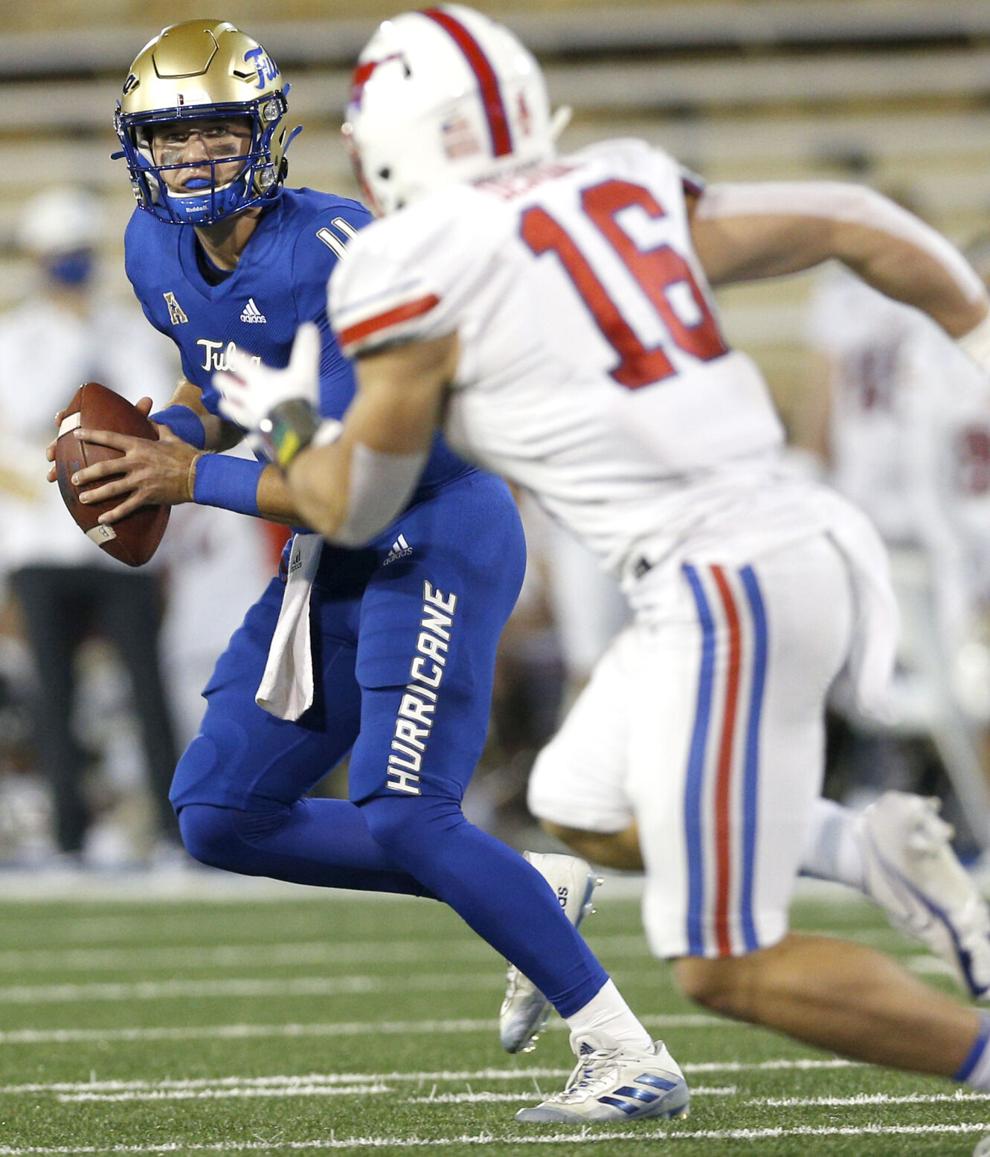 SMU Tulsa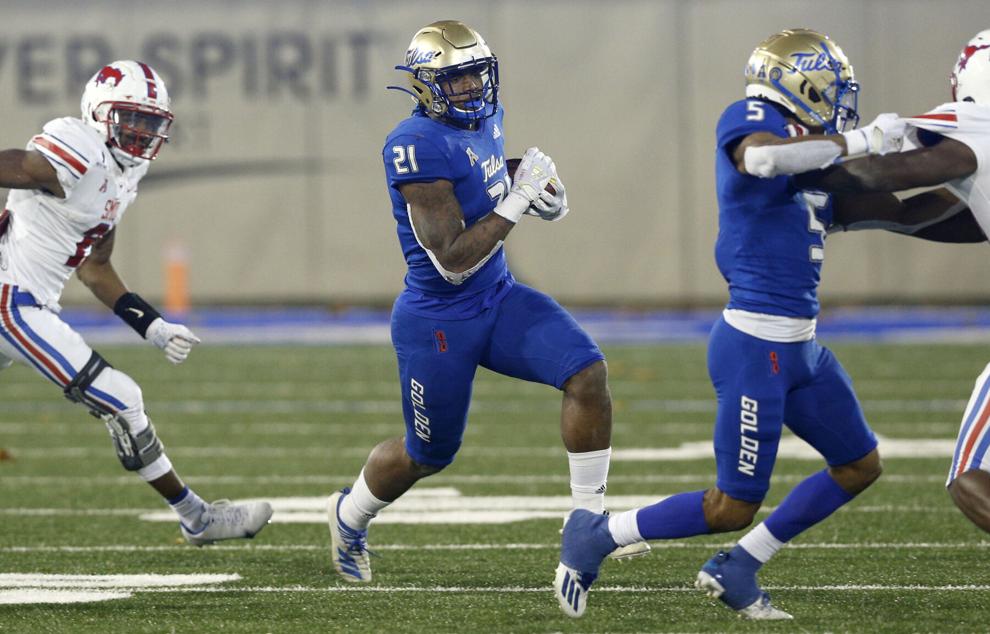 SMU Tulsa
SMU Tulsa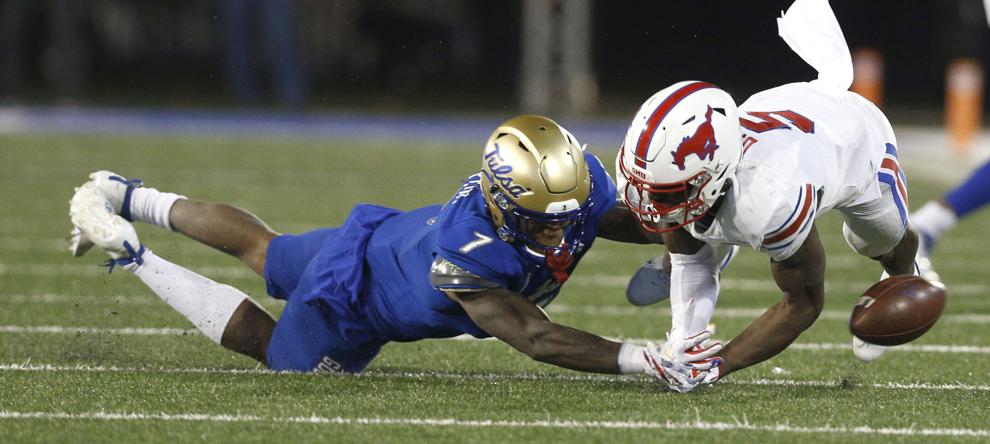 SMU Tulsa
SMU Tulsa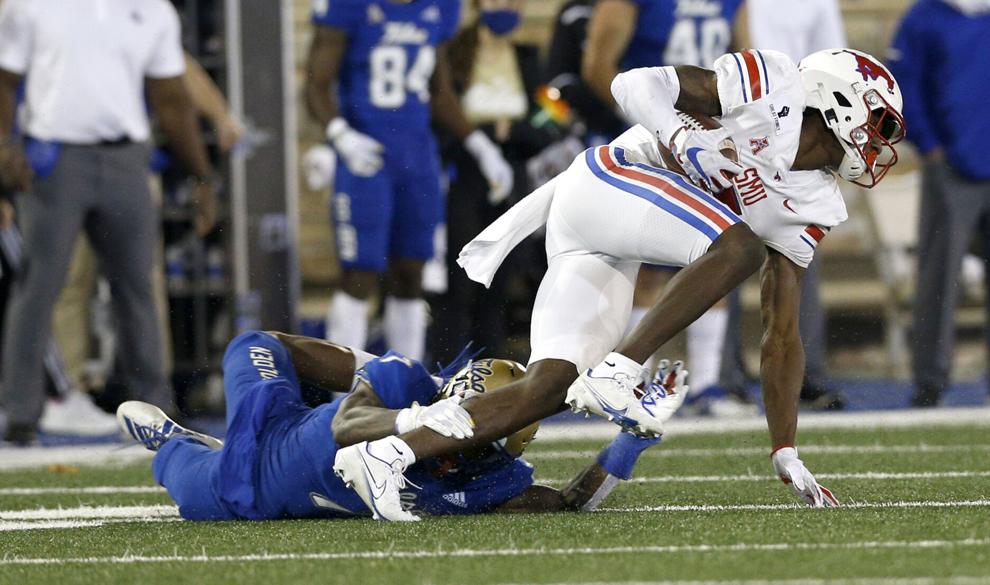 SMU Tulsa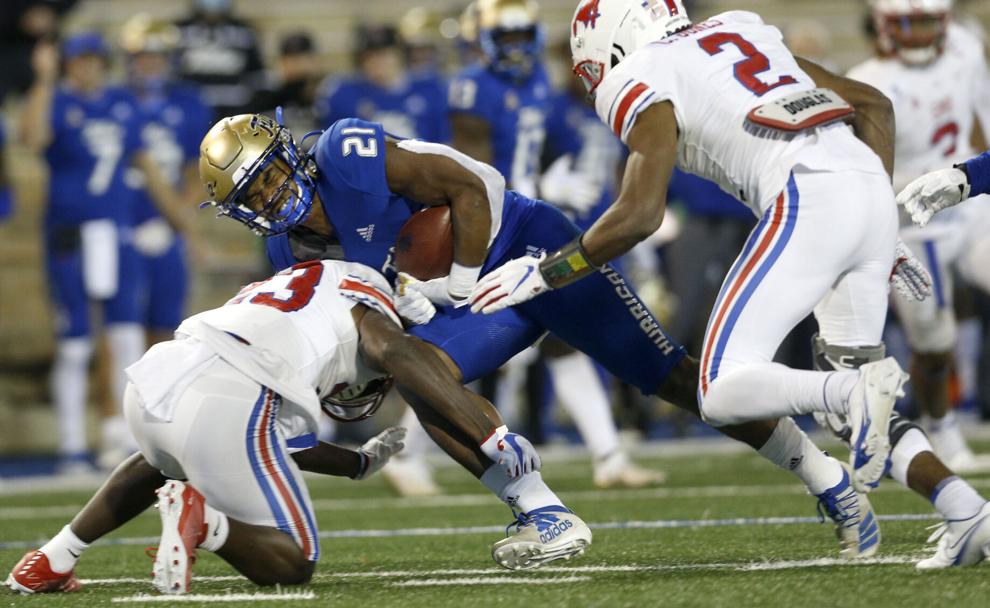 SMU Tulsa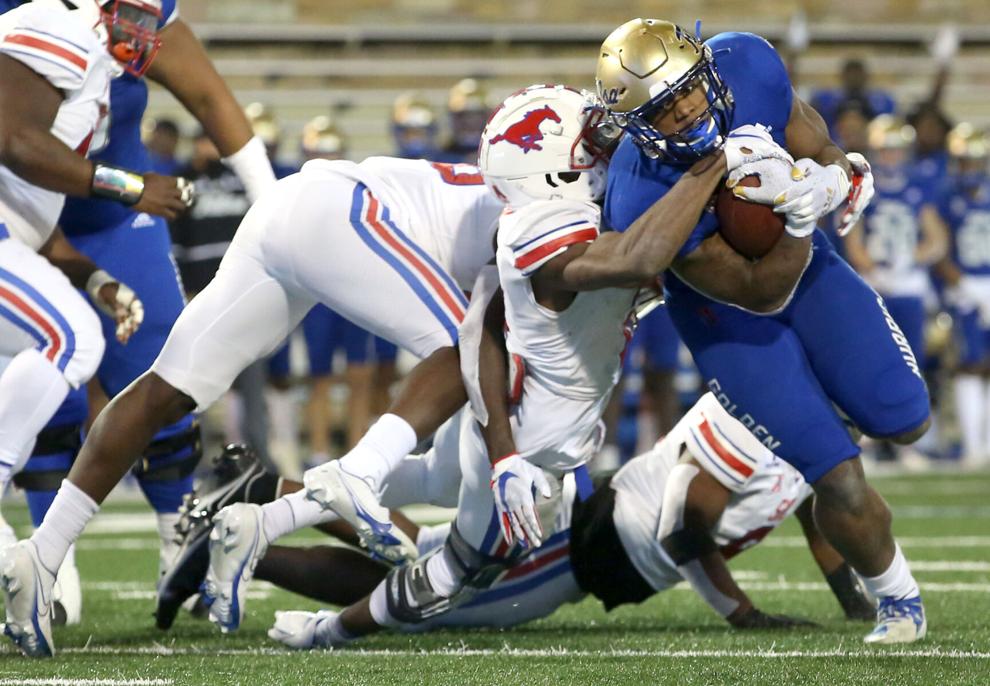 SMU Tulsa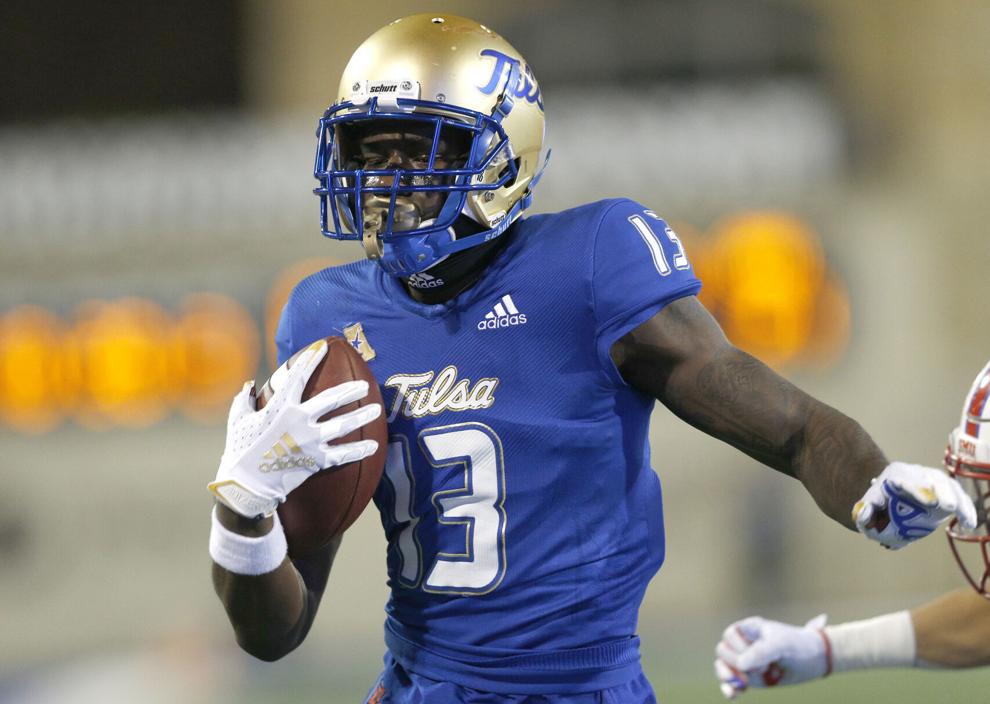 SMU Tulsa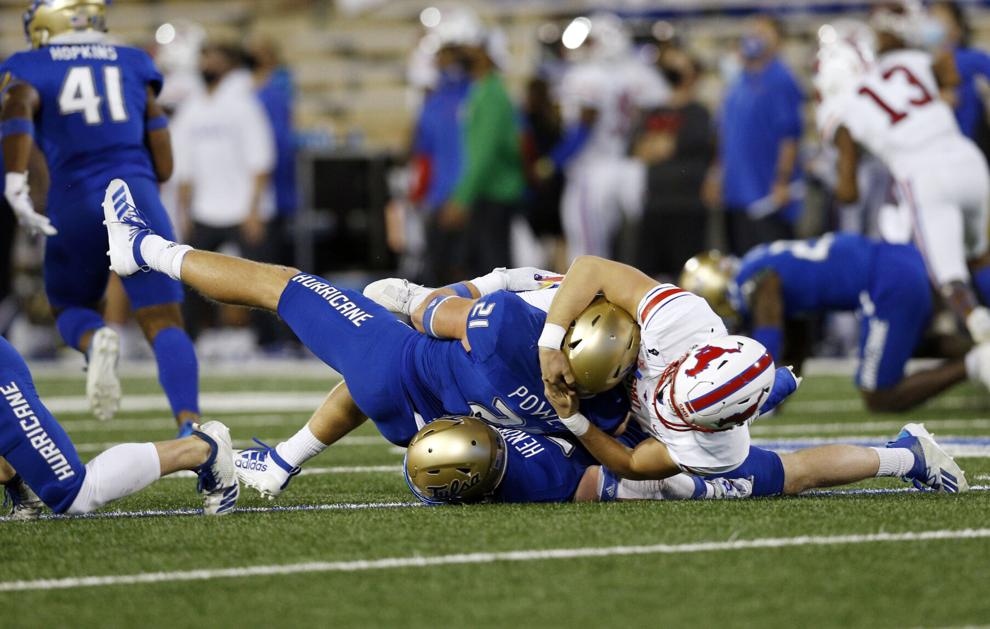 SMU Tulsa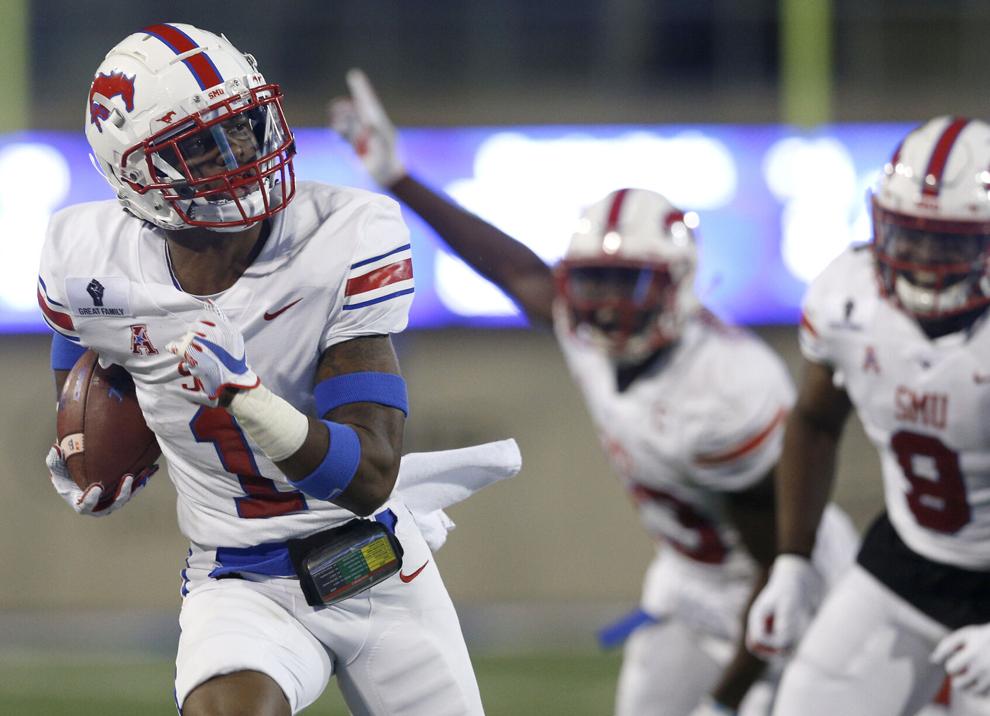 SMU Tulsa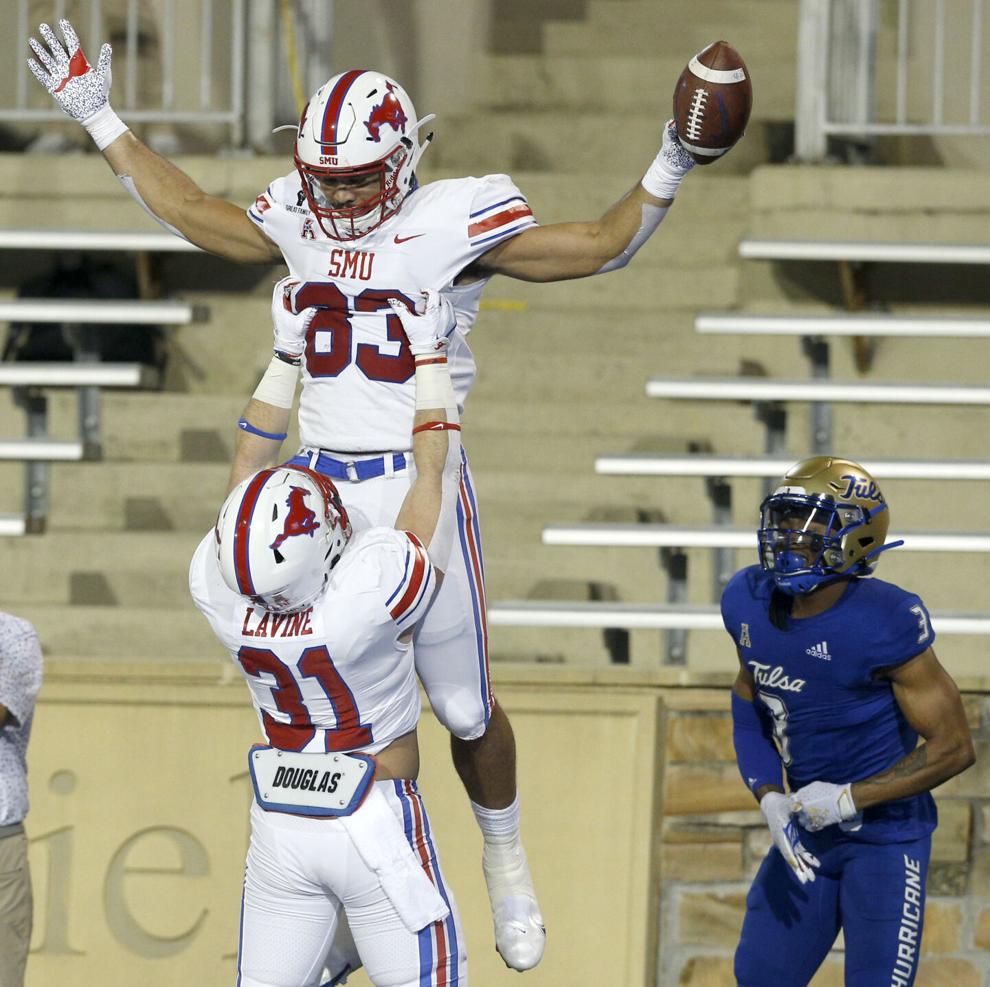 SMU Tulsa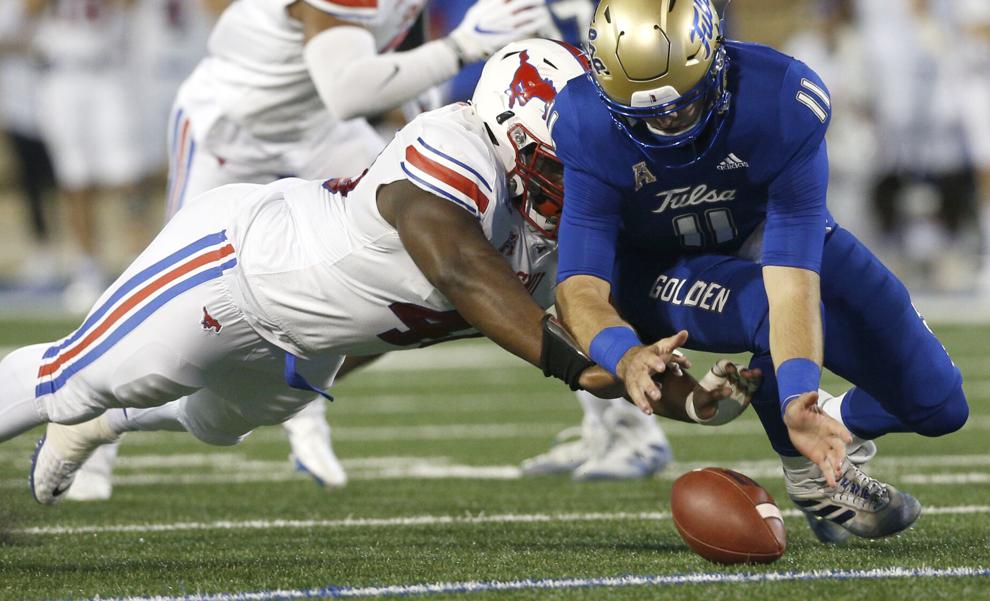 SMU Tulsa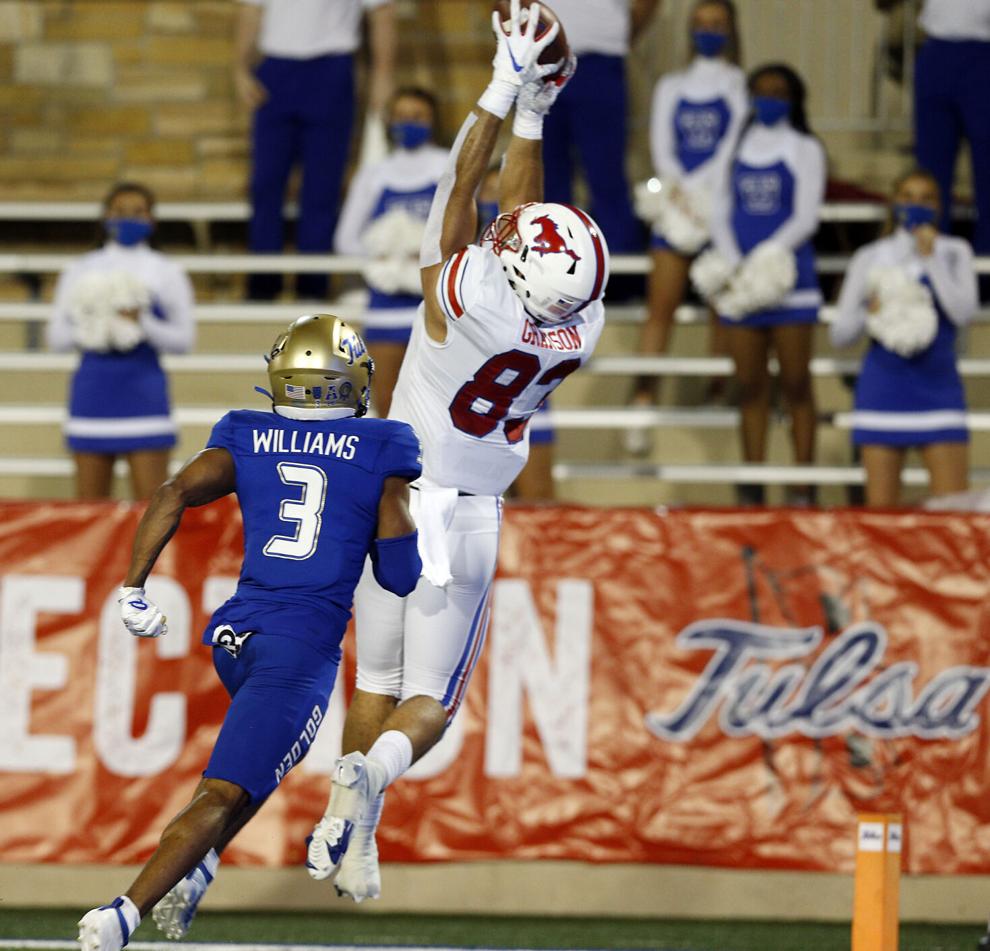 SMU Tulsa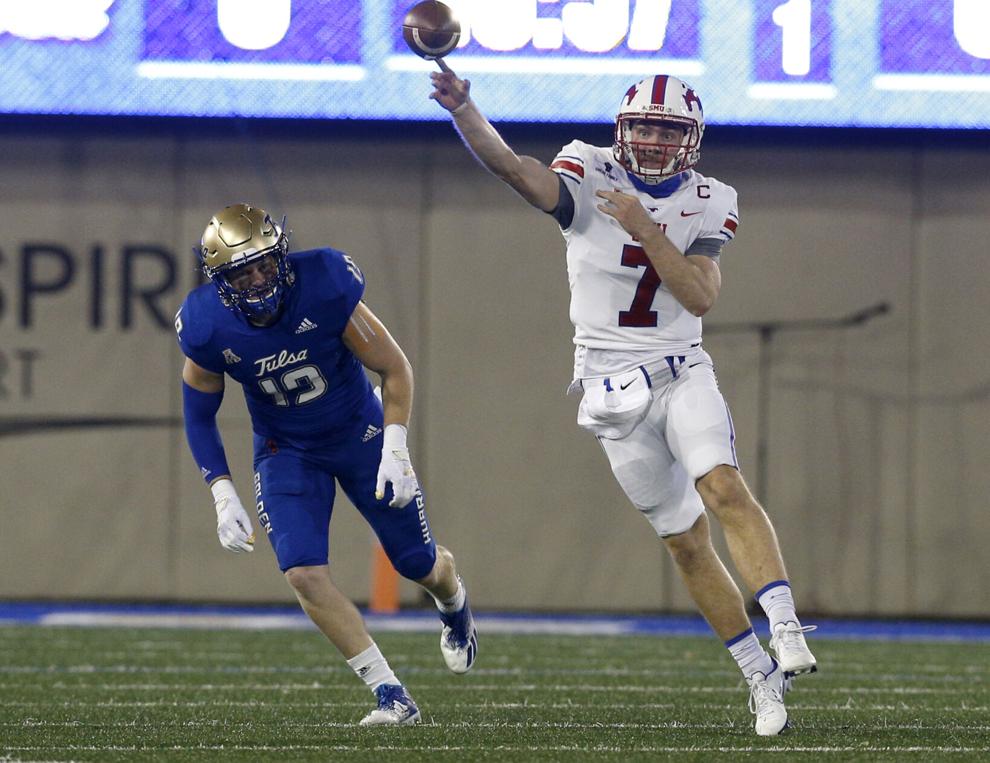 SMU Tulsa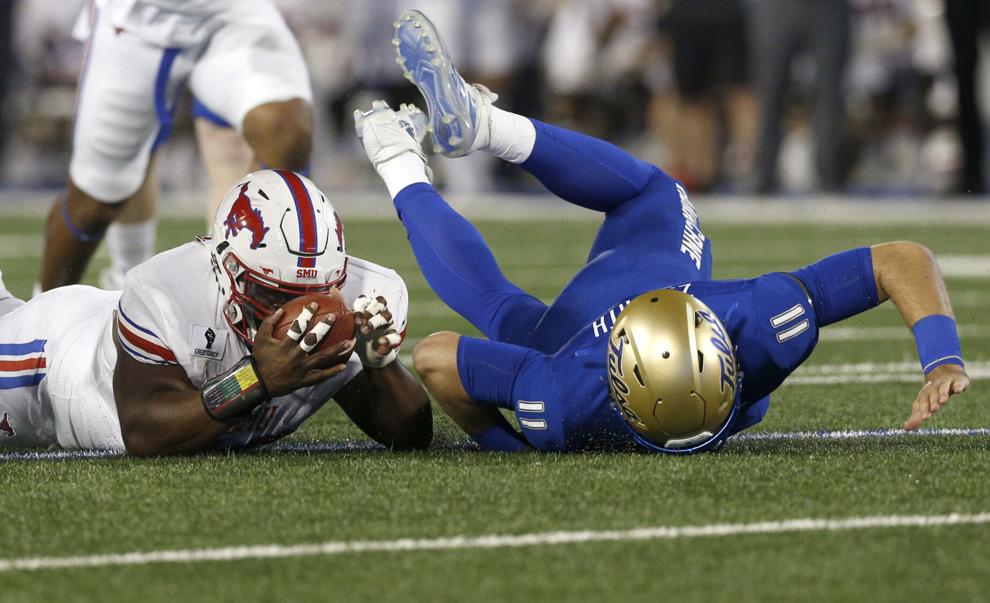 SMU Tulsa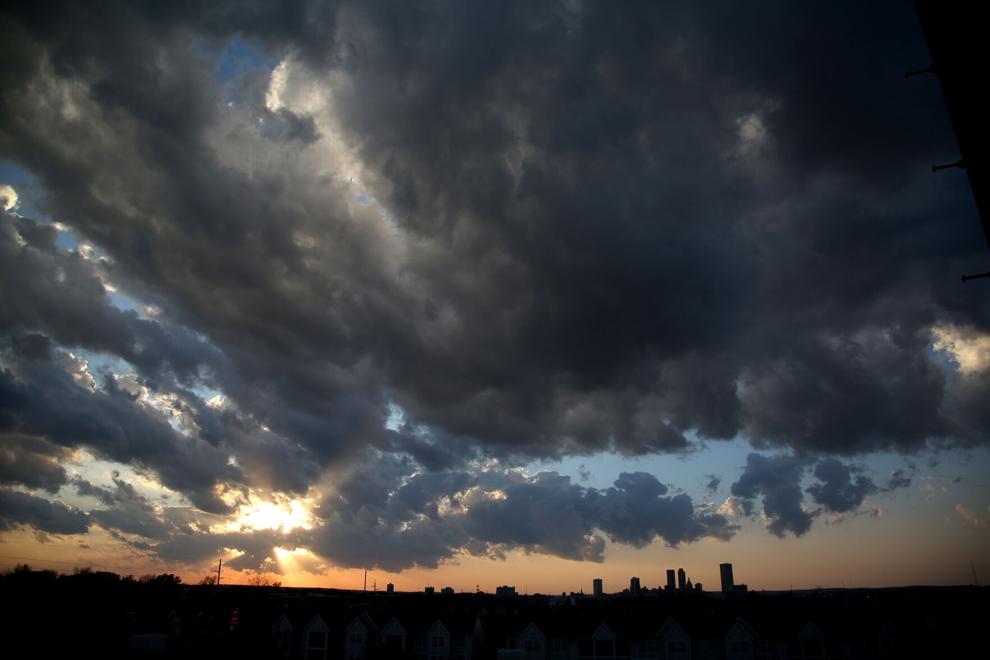 SMU Tulsa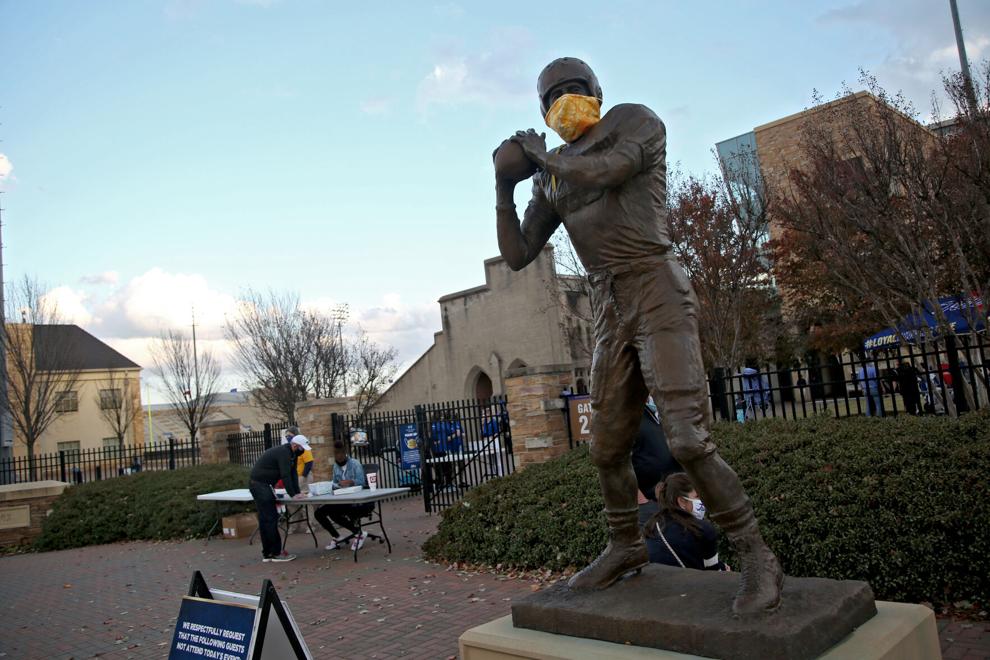 SMU Tulsa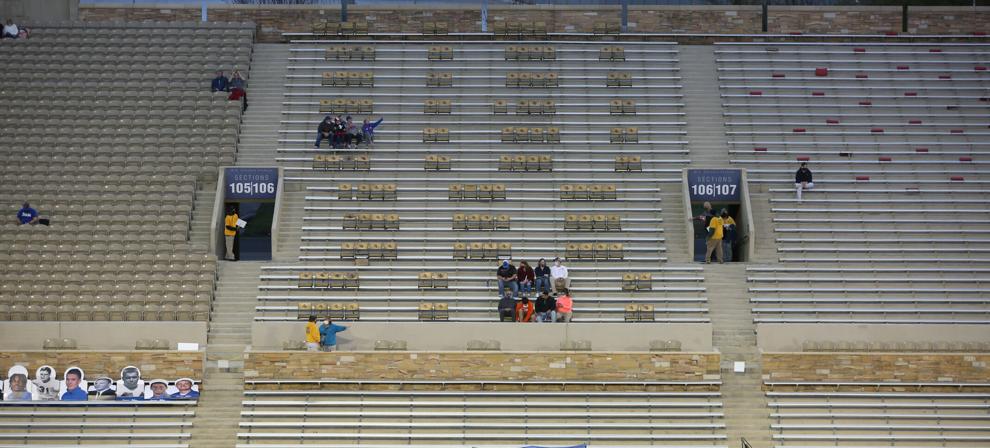 Join a growing group of Oklahomans who believe in supporting local journalism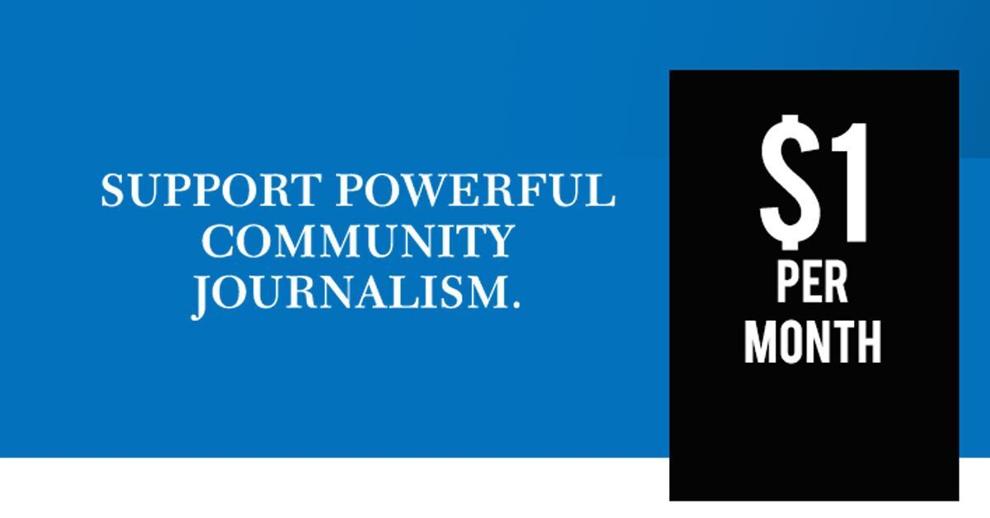 TU coach Philip Montgomery on 'SportsCenter' on Nov. 6