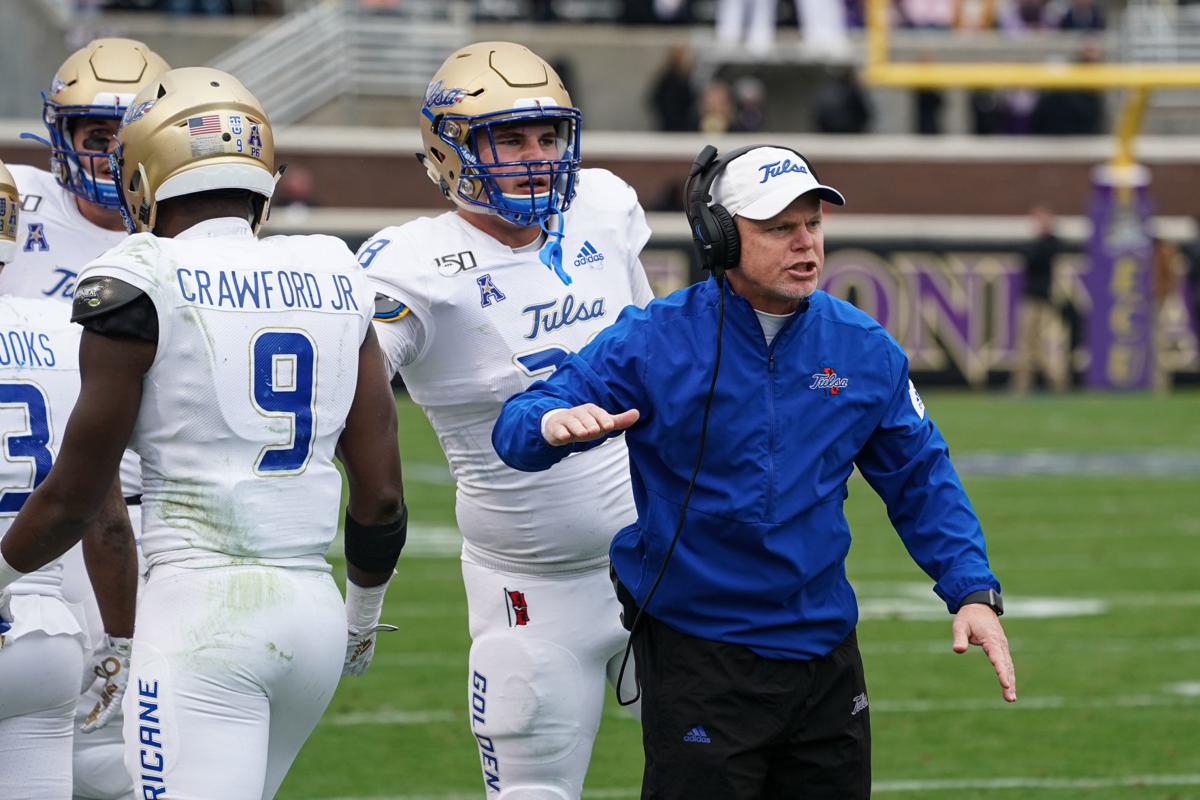 First, it was basketball season cut short because of COVID-19 concerns — from the NBA season to the NCAA Tournament. All college sports and, eventually, the Olympics were canceled or postponed next, and nearly three weeks into this pandemic, the sports world fears college football could be the next to be put on hold in 2020.
University of Tulsa football coach Philip Montgomery met with media via video teleconference Tuesday for the first time since the Golden Hurricane's spring game and the rest of its spring practices were canceled March 23. Despite rising concerns about the possibility of no football this fall, Montgomery is still confident there will be a college season this year, even if it's a later kickoff than TU's scheduled first game against Toledo on Sept. 5.
"I'm not tremendously worried about that," Montgomery said. "I really believe that some point near this thing's gonna start to flatten out, we're gonna get some answers, we're gonna get it under control a little bit more. Now, whether we get to start on time or not, I think that's pretty well up for grabs. But I think the season is gonna happen. It may be a shortened version of it, there may be some different things going into it, but I think by that point in time we're gonna get the season in at some point."
TU Director of Athletics Derrick Gragg also spoke to media via video teleconference last week — two days after spring football was canceled for the Hurricane.
"I think there's a lot of discussion around that," Gragg said then. "Because, again, you want to get back to safety, wellness. Do you play the games? Do you play the games without fans? How are the fans going to respond if this thing does lift? Are they going to be afraid to come out in crowded situations like football games are?
"So all those types of things are being talked about. I think the main thing with the finances is that I think you can fulfill a contract with ESPN, or whoever you're with, depending on what conference you're in, if you play the games and they're televised, even if you don't have the fans, Now, obviously, you want to have the full experience, because, you know, football is made up of that, historically, with the fans and all that, but I think worst-case scenario that people will be looking at — and we're starting with that — is what if we continue to play the games and have no fans, like we were determined to do with basketball?"
The NCAA Tournament and several conference basketball tournaments were originally planned to continue without fans in attendance when the COVID-19 pandemic first emerged in the United States. The American Athletic Conference did not tip off any games before the tournament was ultimately canceled, though. Like college basketball, playing college football games in empty stadiums will most likely be the first step before actually cancelling games if the situation does not improve.
"It would be strange," Montgomery said about playing in an empty stadium. "It probably feels more like a practice or scrimmage. But I think, as you play, your natural competitiveness of the guys that we get to coach and be a part of this with, those guys understand when it's game time, lights are gonna come on whether you're playing in a full stadium, an empty stadium, a stadium full of your fans only, a stadium full of their fans only. When it comes game time, you gotta flip the switch and you gotta go, and the competitive nature, I think of that, would kick in and guys are gonna be flying around just like always."
Fall camp traditionally starts the first week of August for college football teams, with the season kicking off about a month later. However, this year, that timeline may have to change considering players will need more time to get into playing shape and most teams did not get to complete spring practices.
With that in mind, Montgomery does not believe there's a stern target date to decide if the season continues or not based on the situation at that specific time.
"I think it's such a fluid situation," Montgomery said. "I think you just got to keep rolling with it, and then continue to keep having plans, making plans, and then being able to adjust those as things change because they are changing so rapidly."
Tulsa restaurants offering curbside service and other options following closures
918 Coffee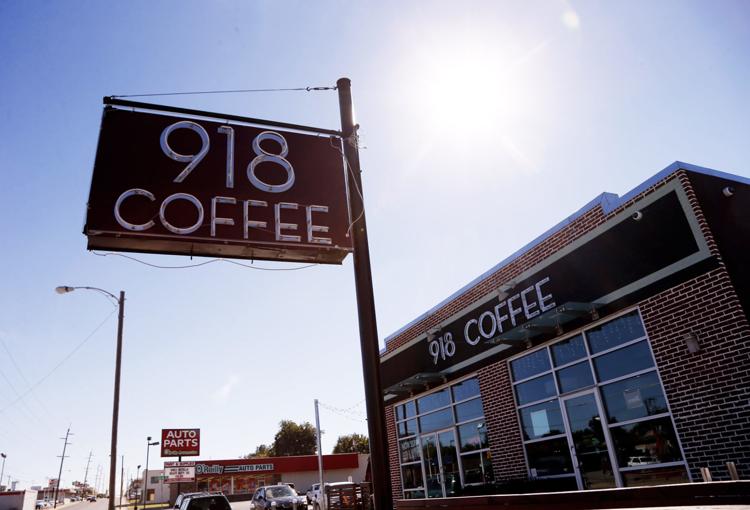 Abuelo's
Albert G's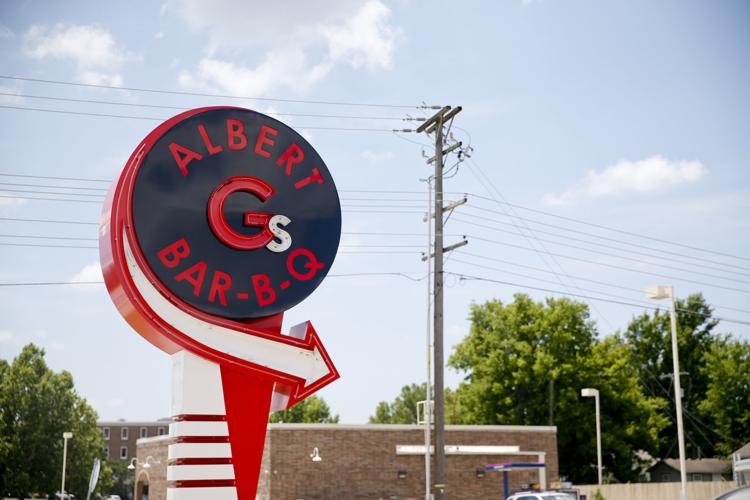 Amelia's Woodfire Cuisine/Amelia's Brasserie and Market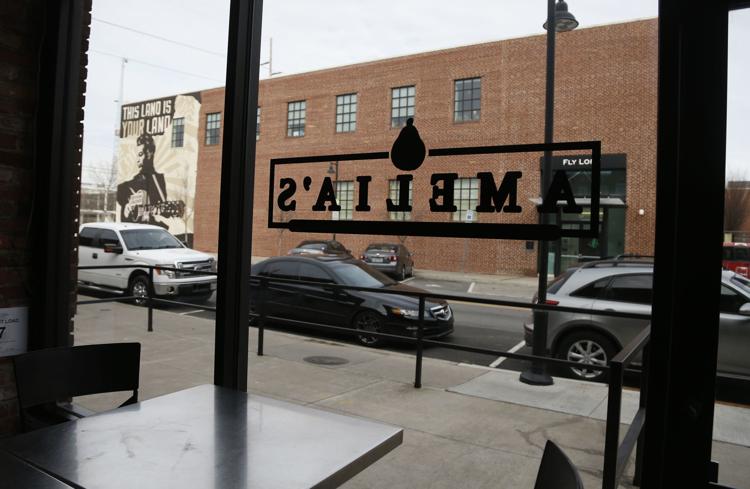 Andolini's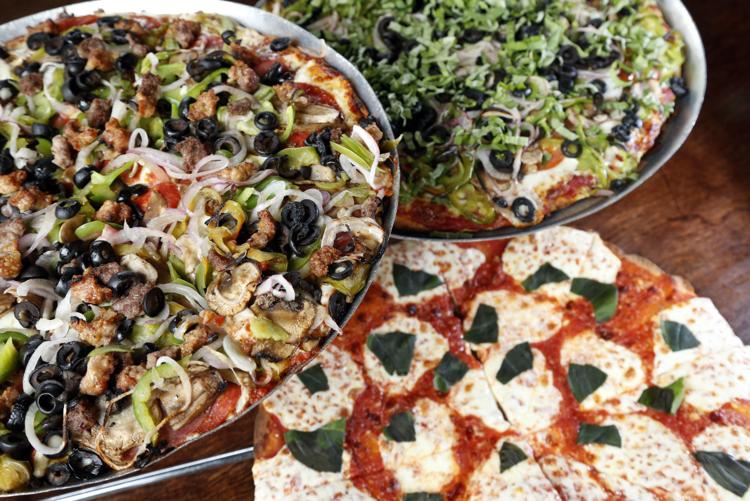 Antoinette Baking Co.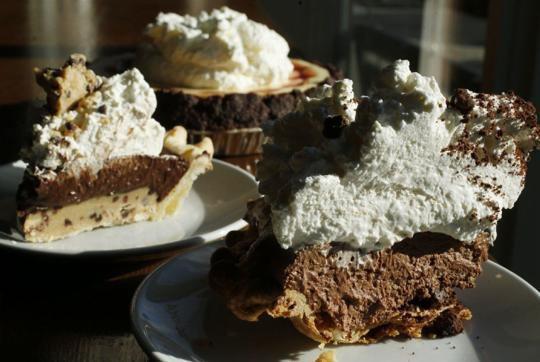 Arby's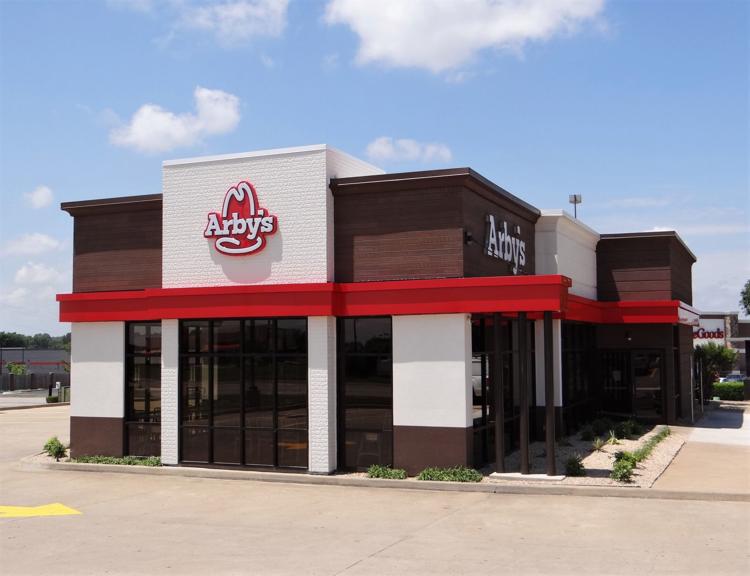 Baskin Robbins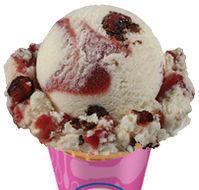 Bill and Ruth's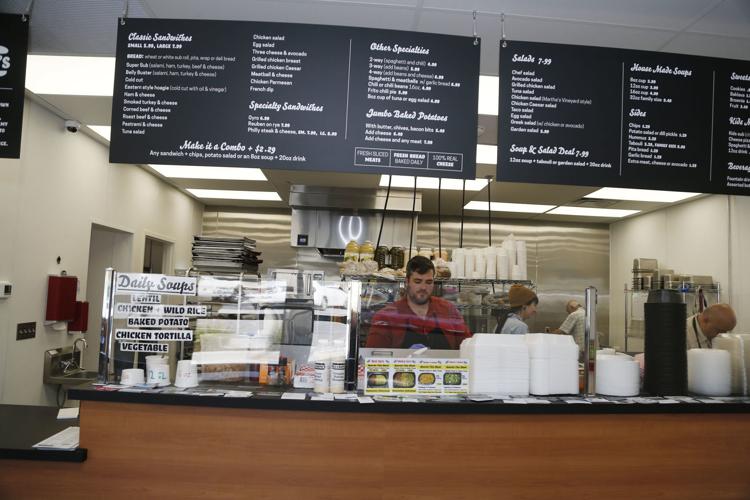 Billy's on the Square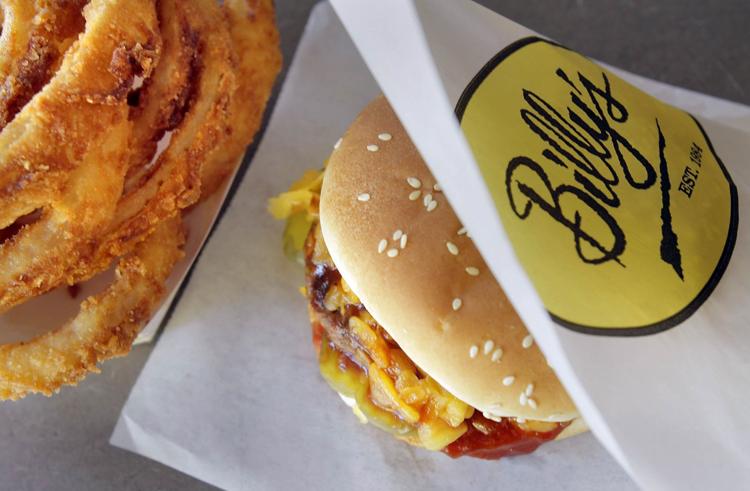 Bird & Bottle
Black Bear Diner
Blue Moon Cafe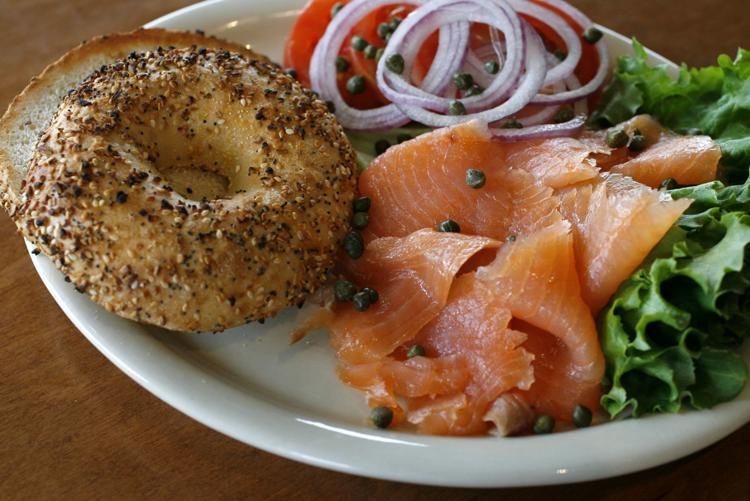 Bluestone Steak House & Seafood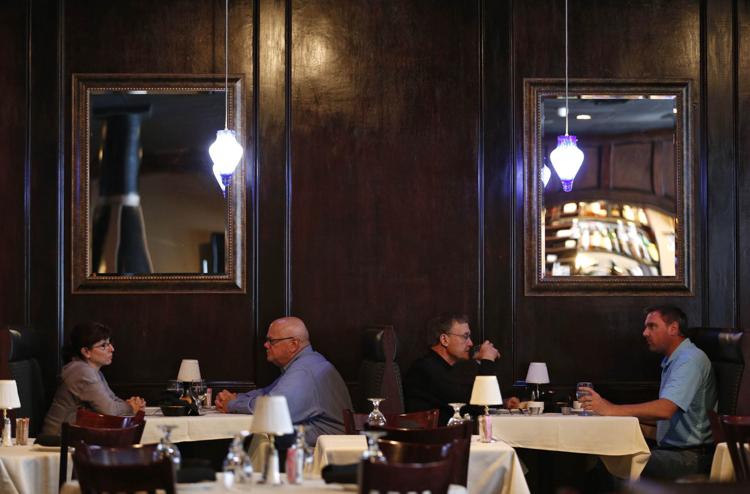 Bodean Restaurant and Seafood Market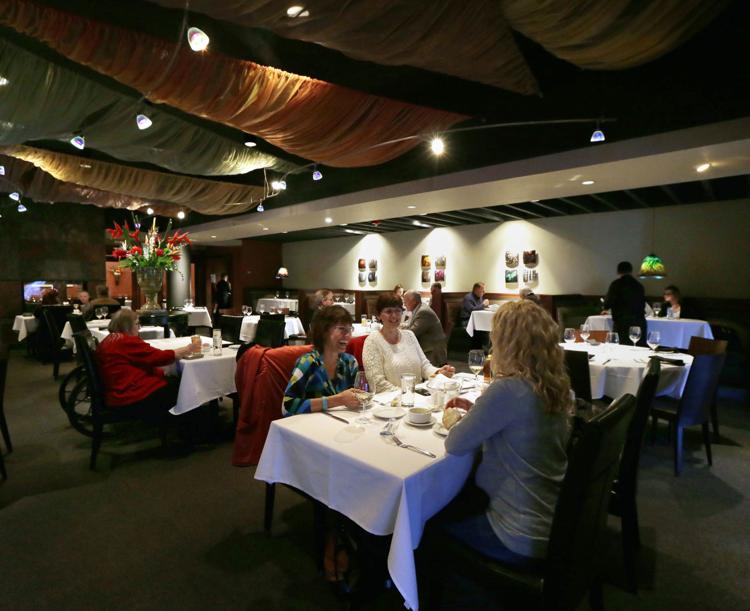 Boston Deli Grill and Market
Bohemian Wood Fire Pizza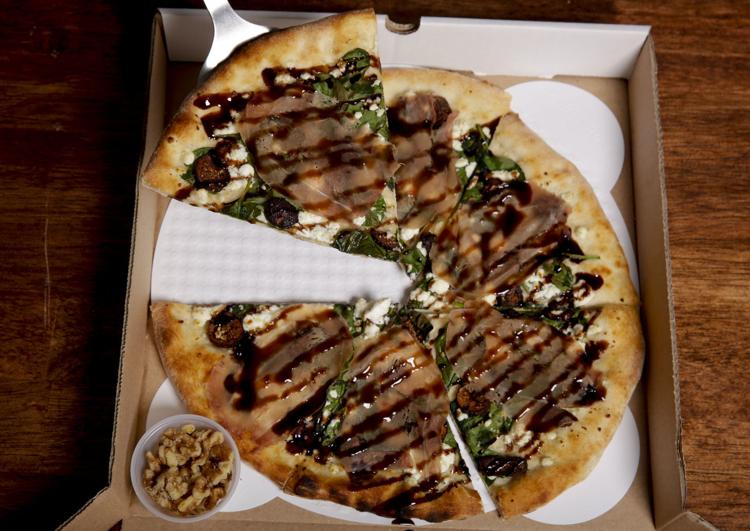 Brookside by Day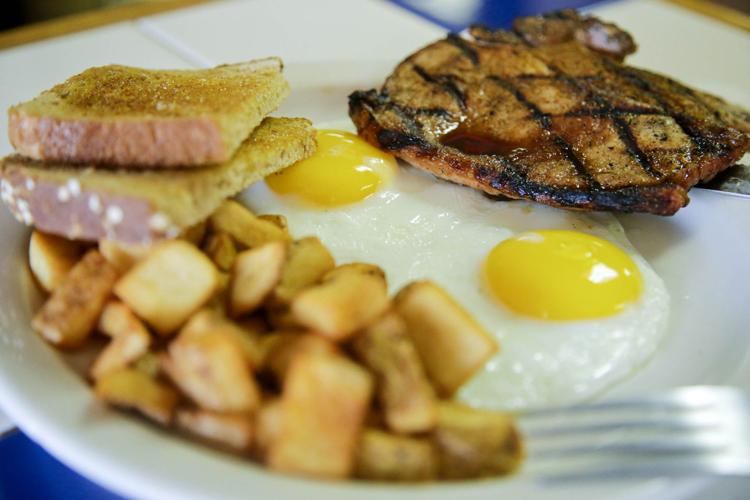 Brookside Diner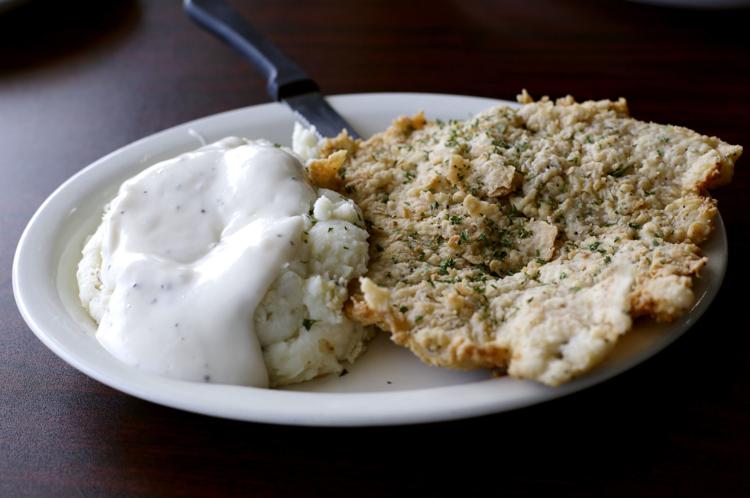 Bros. Houligan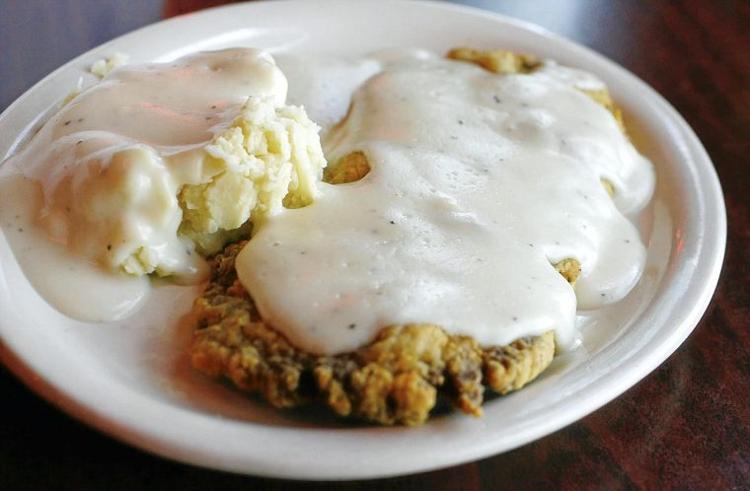 Burn Co Barbecue – Jenks and SoBo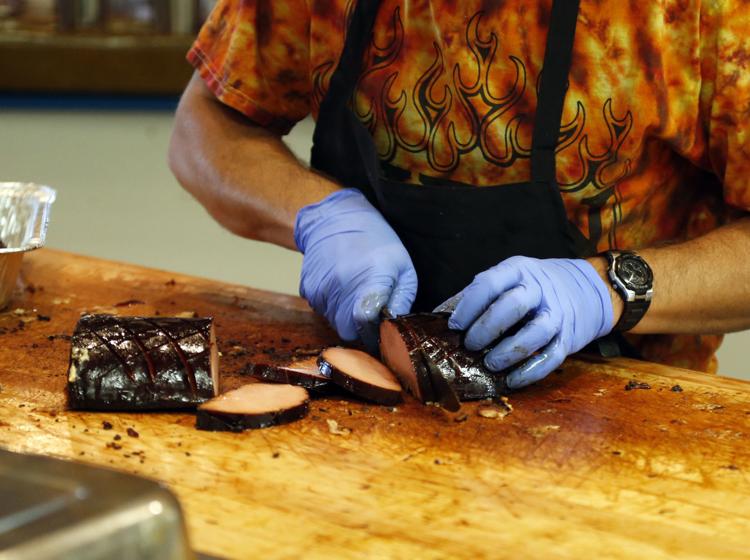 Cafe Ole and Ol Vine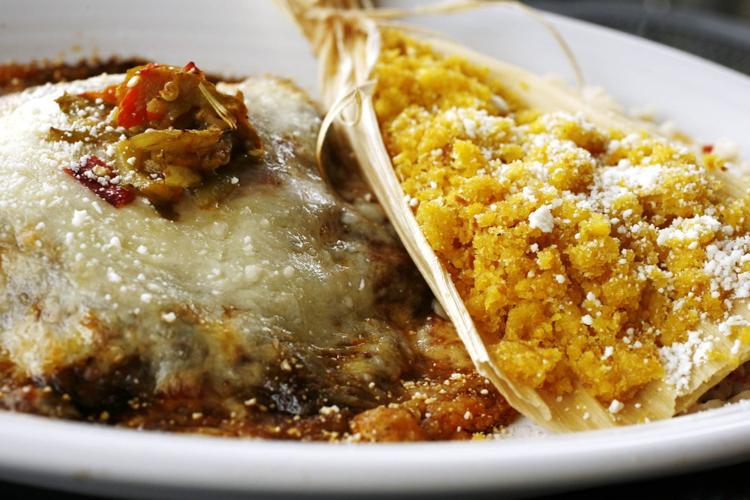 Camille's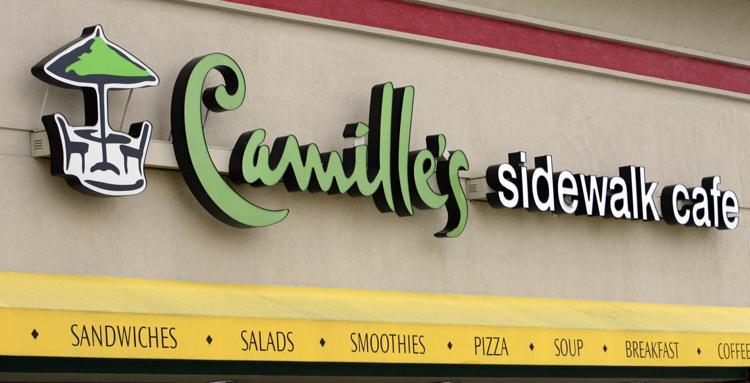 Carrabba's Italian Grill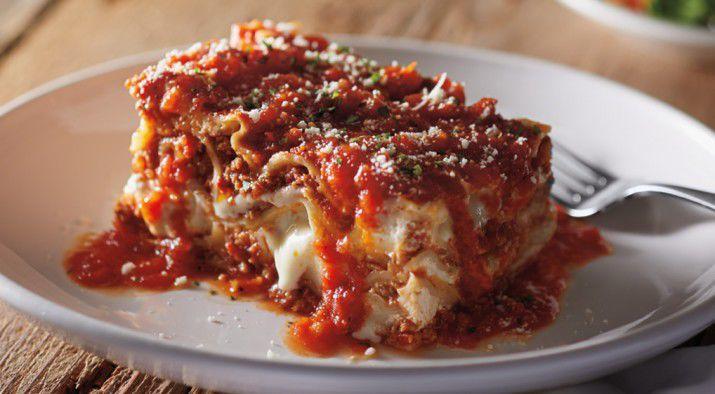 Chalkboard Restaurant
Charlie's Chicken
Chimera Cafe
Celebrity restaurant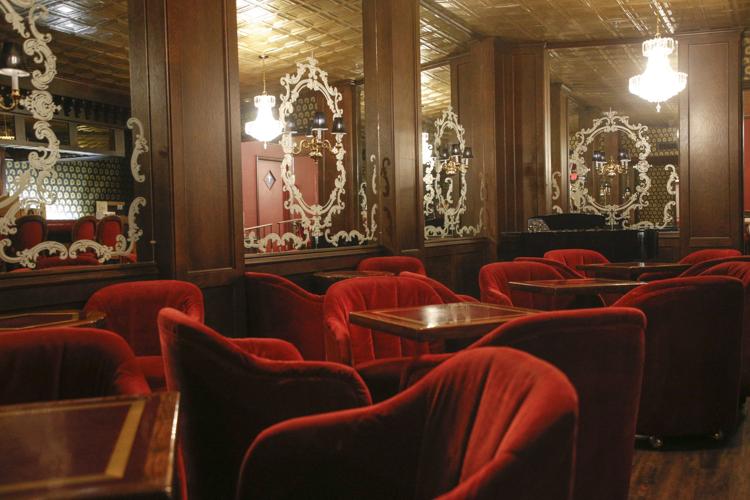 CHERRY STREET KITCHEN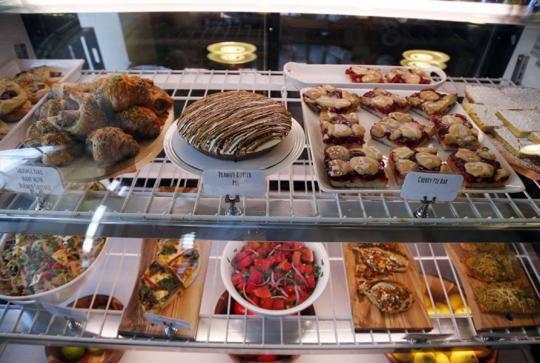 Chuy's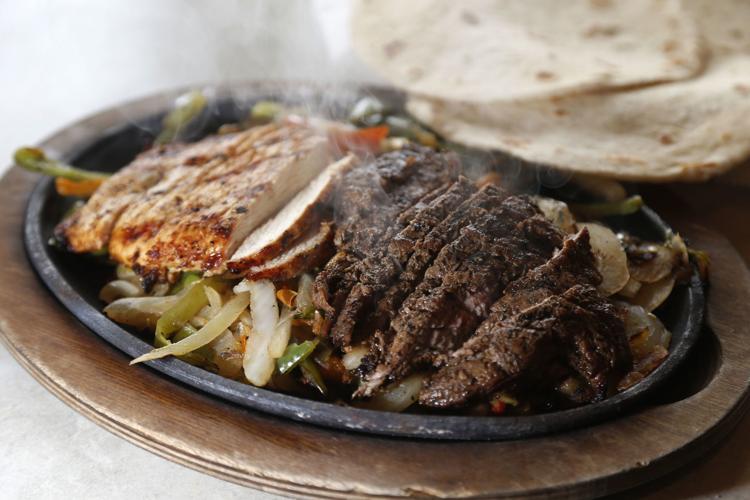 Coney I-Lander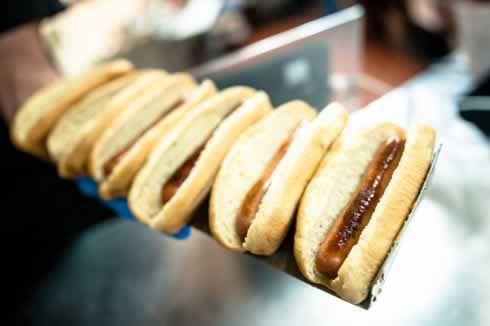 Coney Island Hot Weiners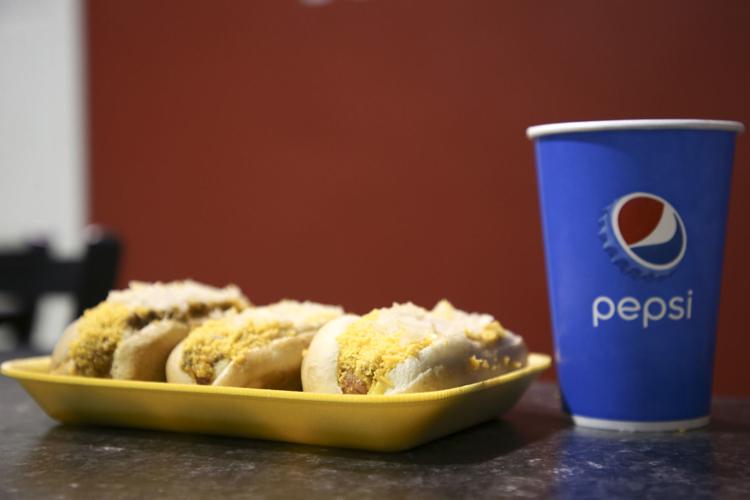 Cotton Patch Cafe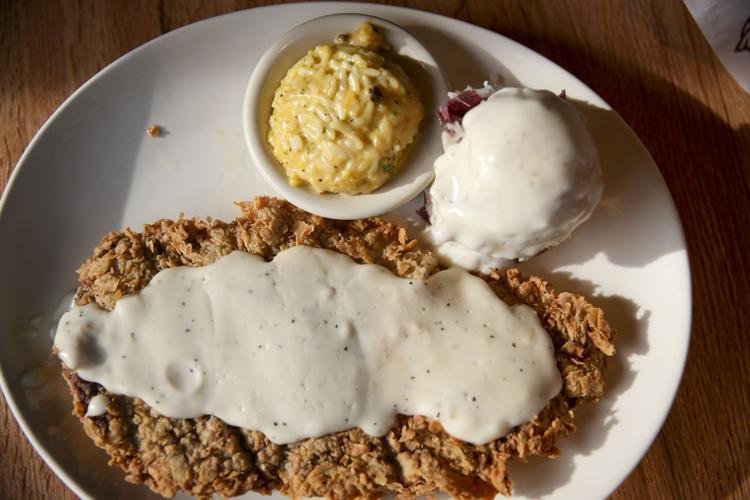 Daily Grill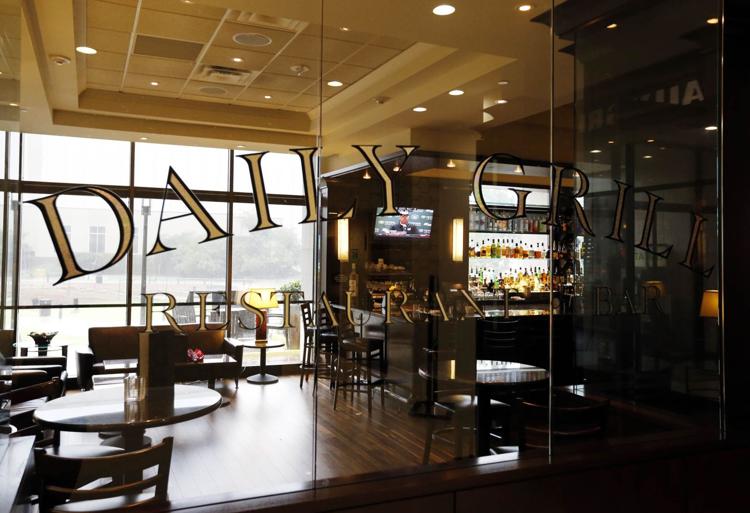 Dalesandro's Italian Cuisine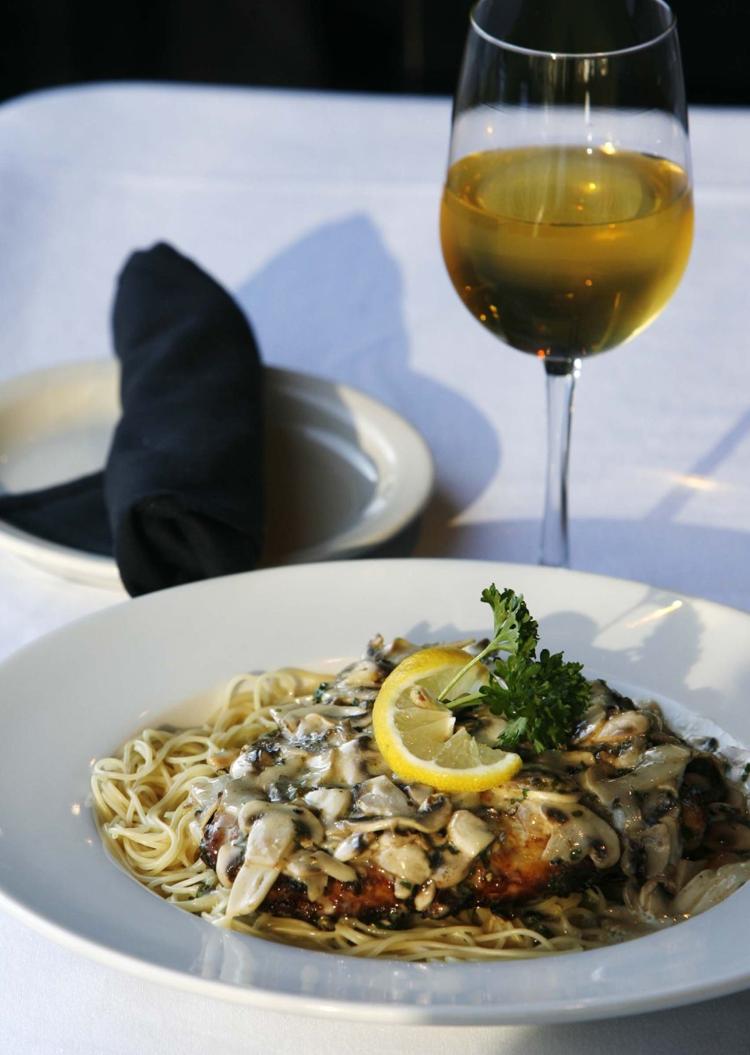 The Deuce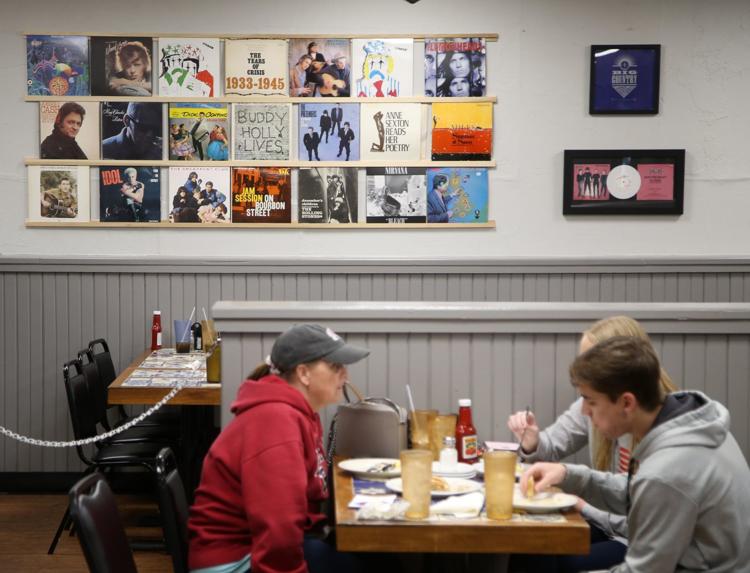 DoubleShot Coffee Co.
Elote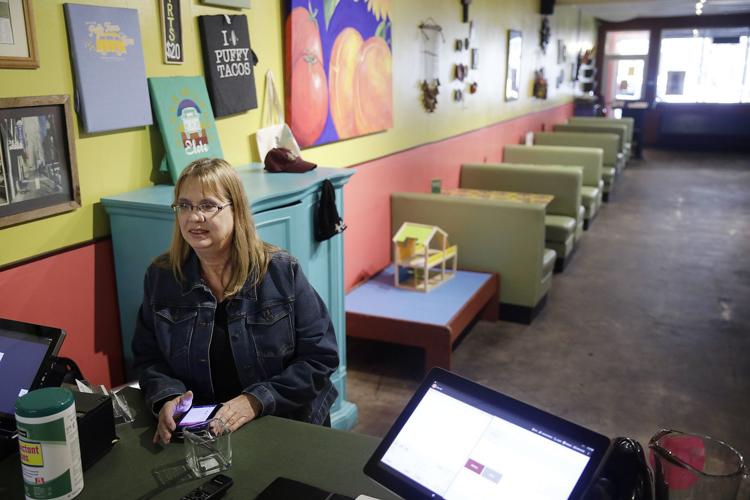 El Viejos Mexican Grill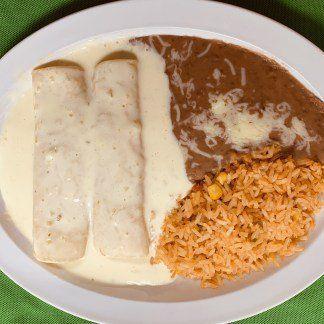 Fat Guys Burger Bar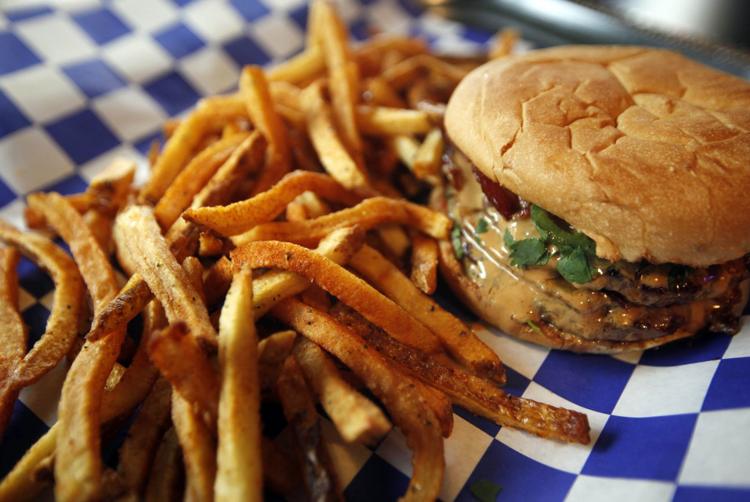 Fleming's Prime Steakhouse & Wine Bar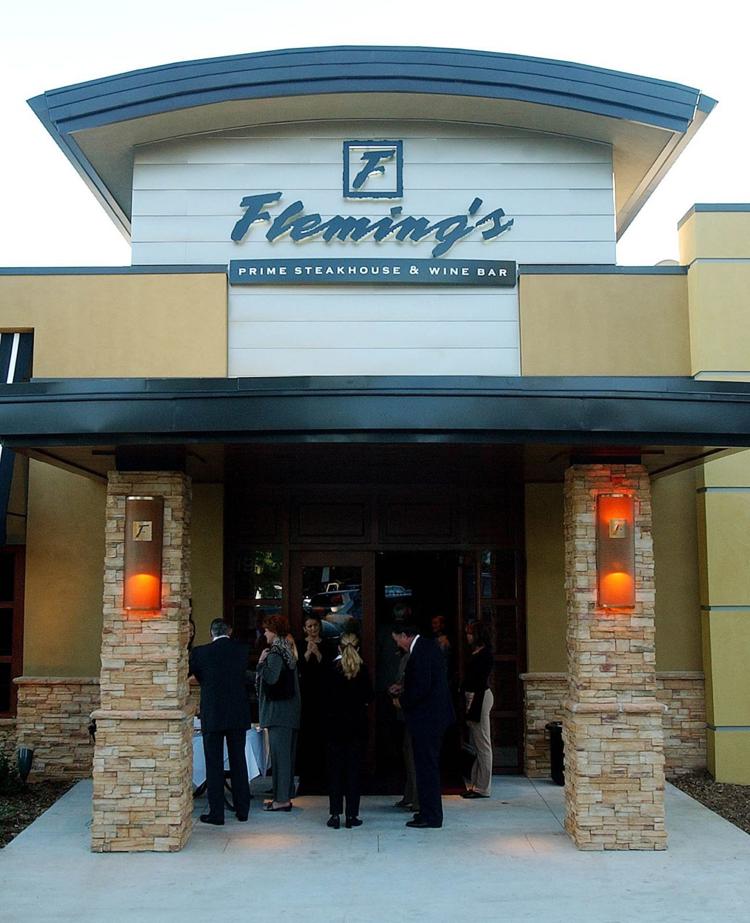 Foolish Things Bar and Biscuit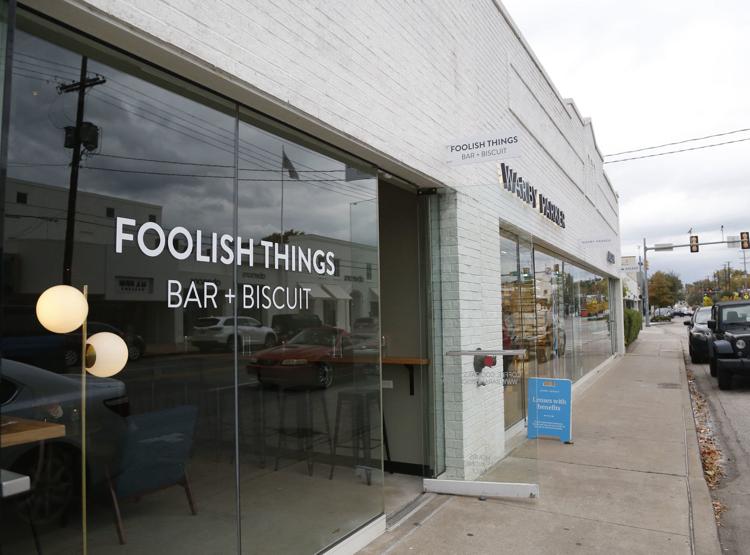 Forest Ridge Golf Course Rockin' R Ranch House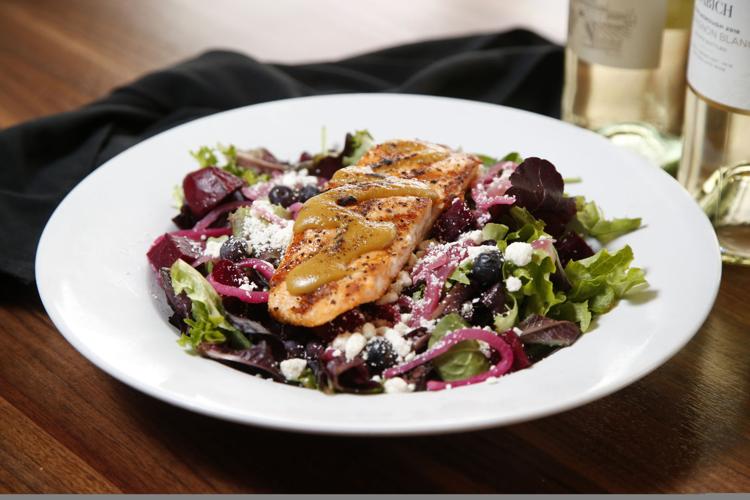 Fox and Hound Pub & Grill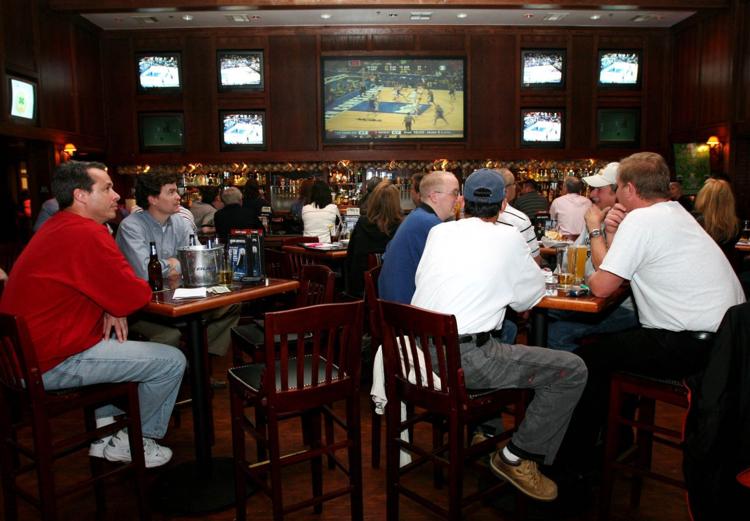 Freddie's BBQ & Steak House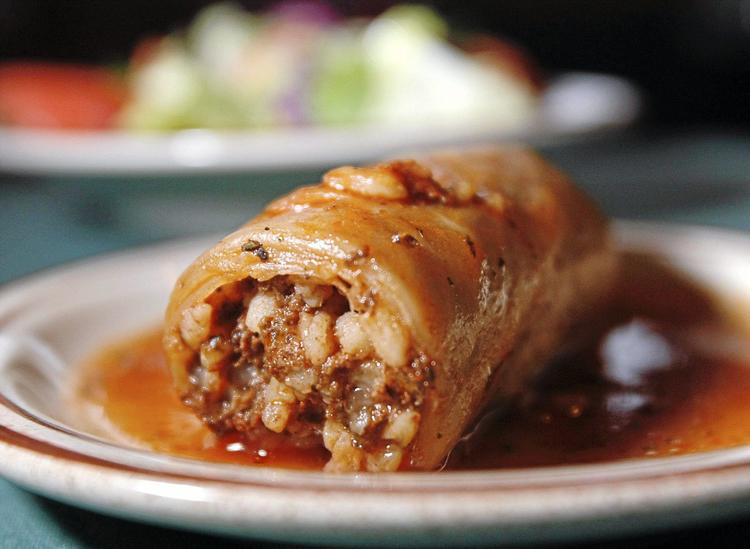 Golden Corral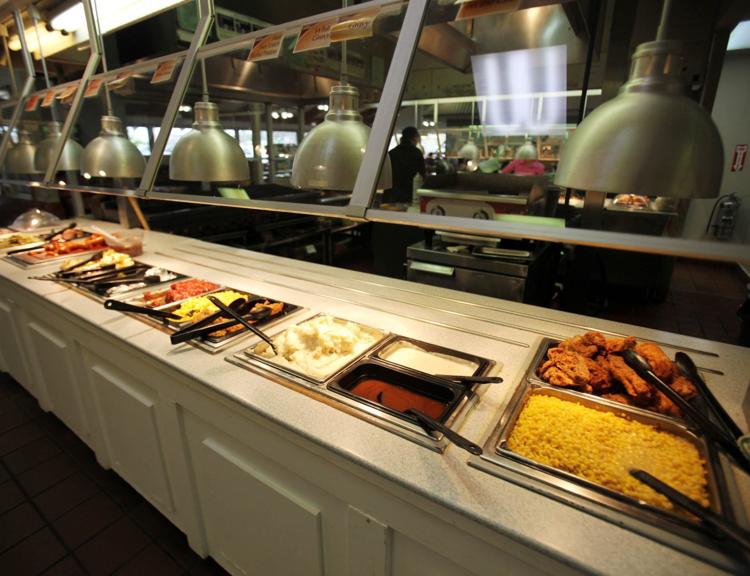 The Hamlet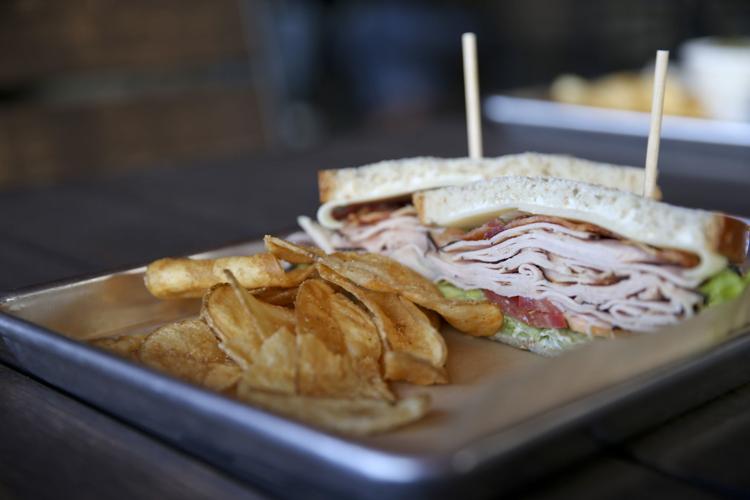 Herbert's Specialty Meats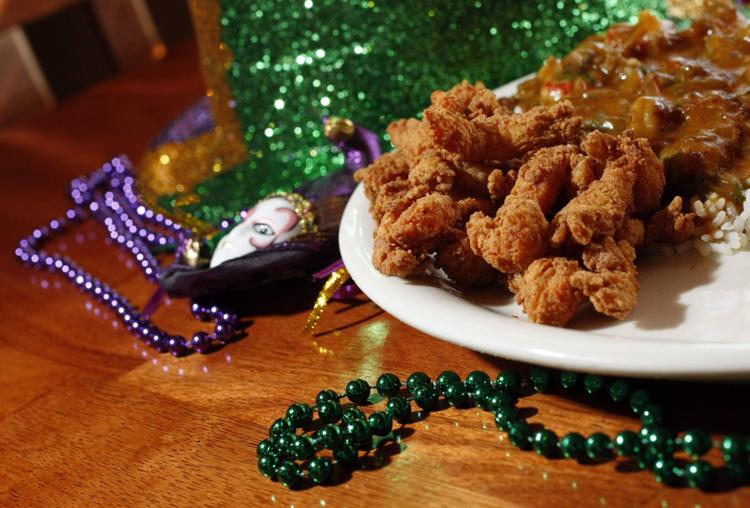 Hideaway Pizza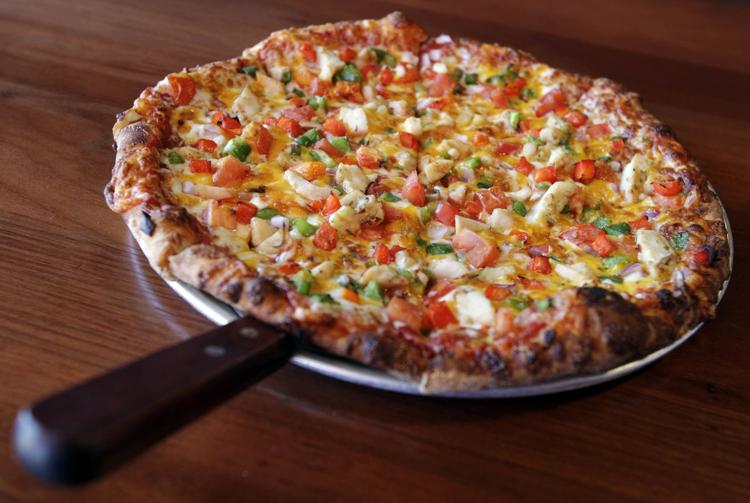 High Dive Tulsa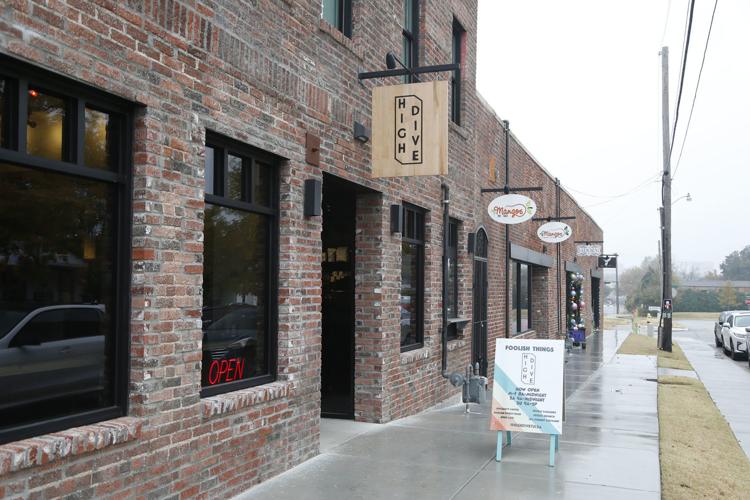 The Hungry Ninja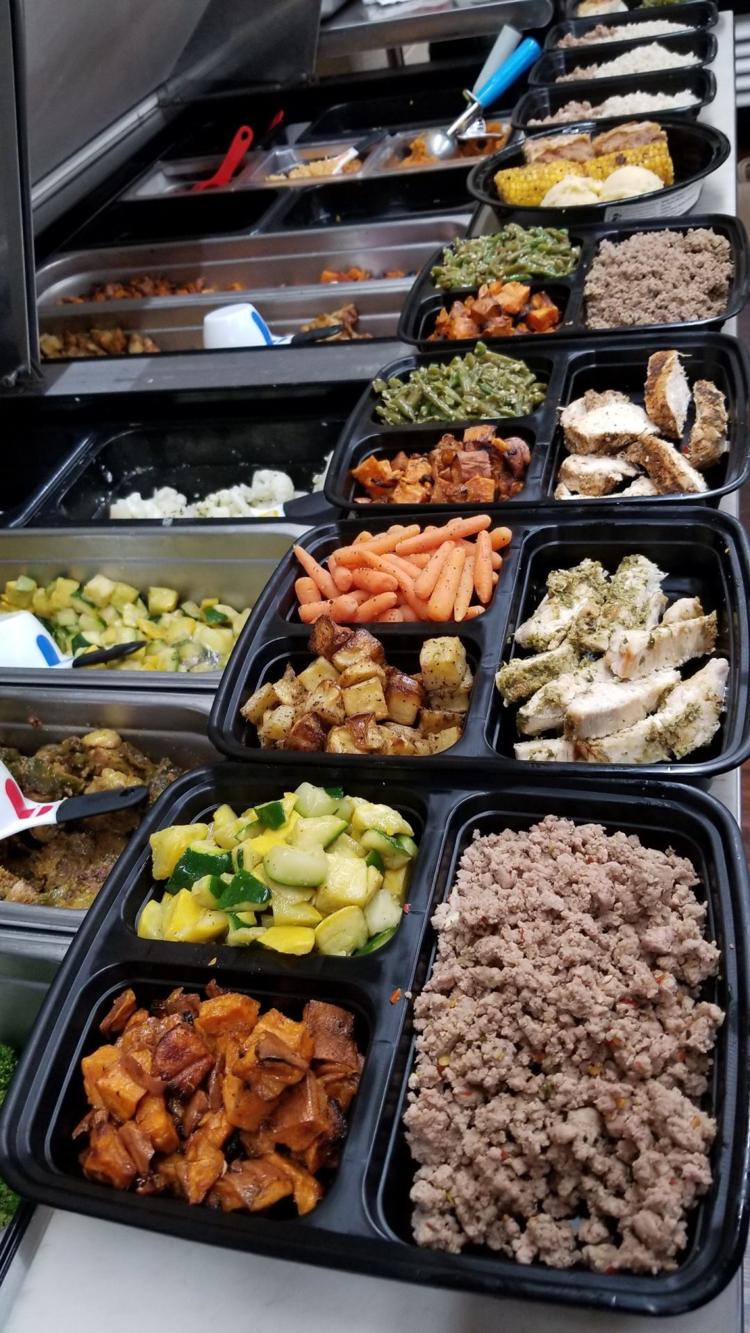 In the Raw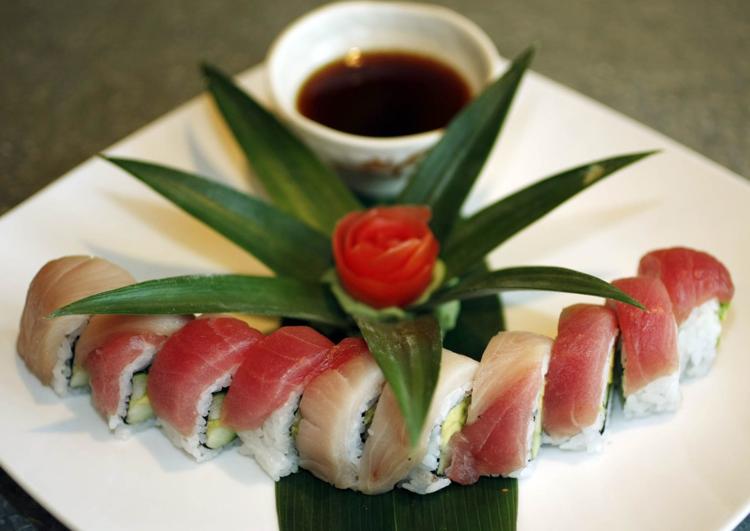 Jamil's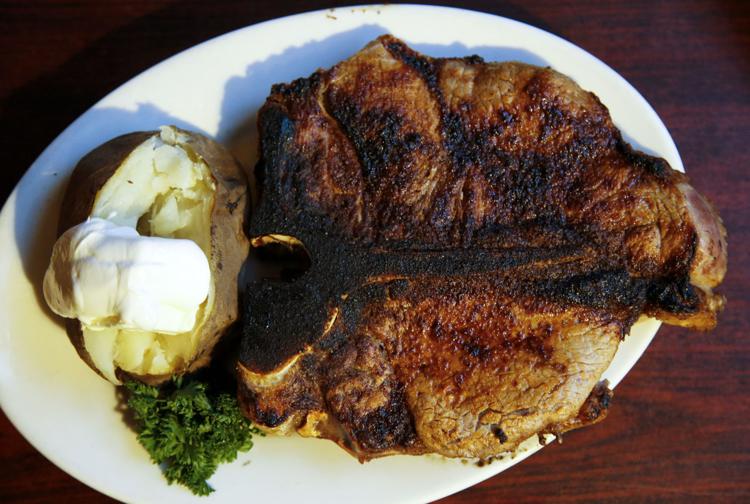 Jane's Delicatessen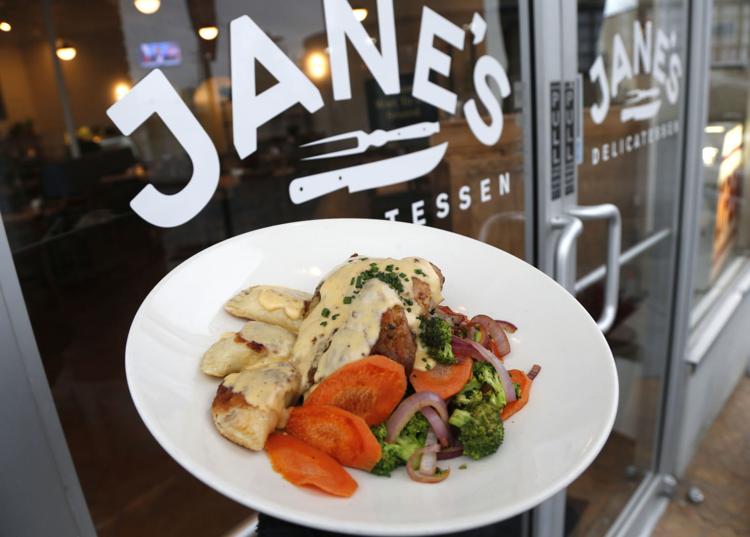 Jimmy's New York Pizzeria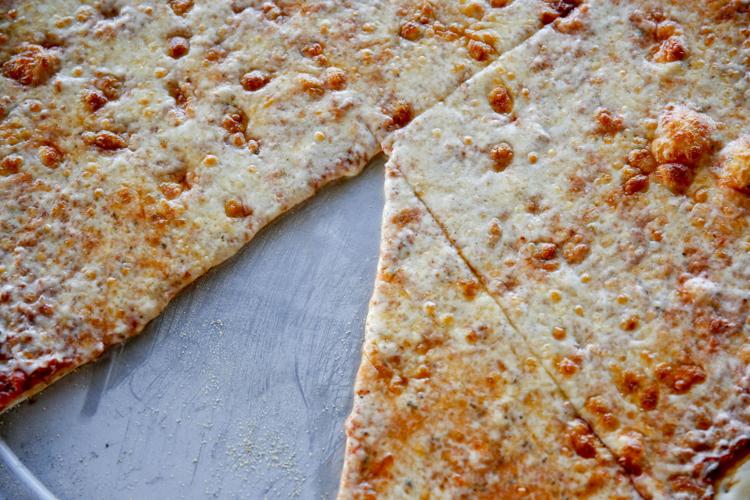 Jinya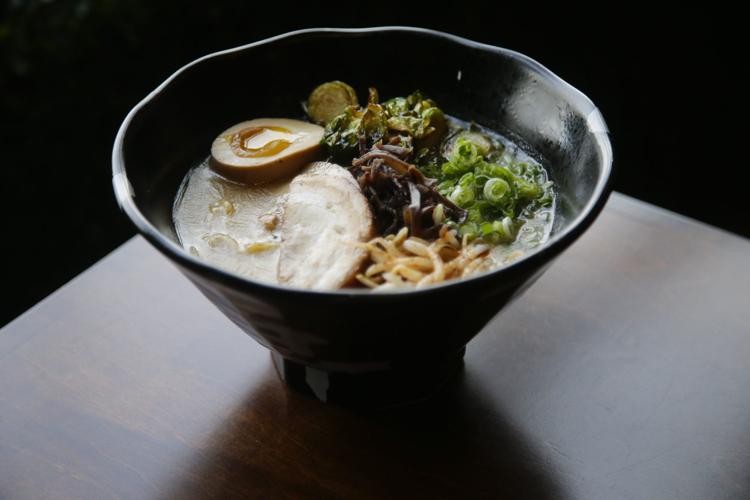 KEO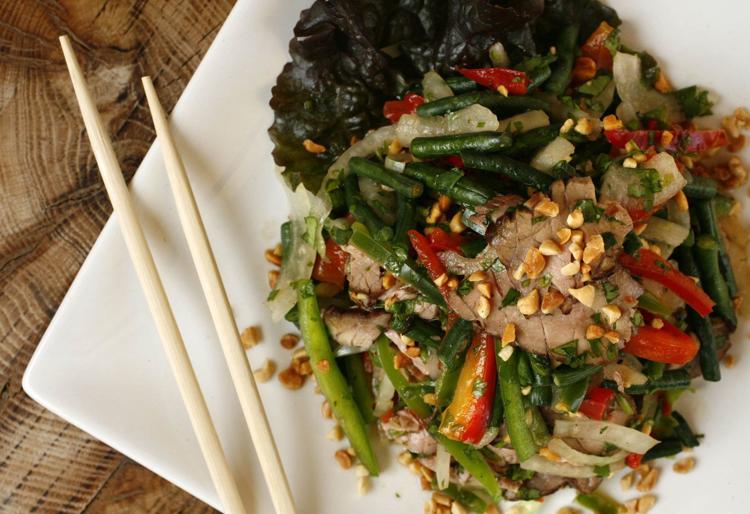 Kilkenny's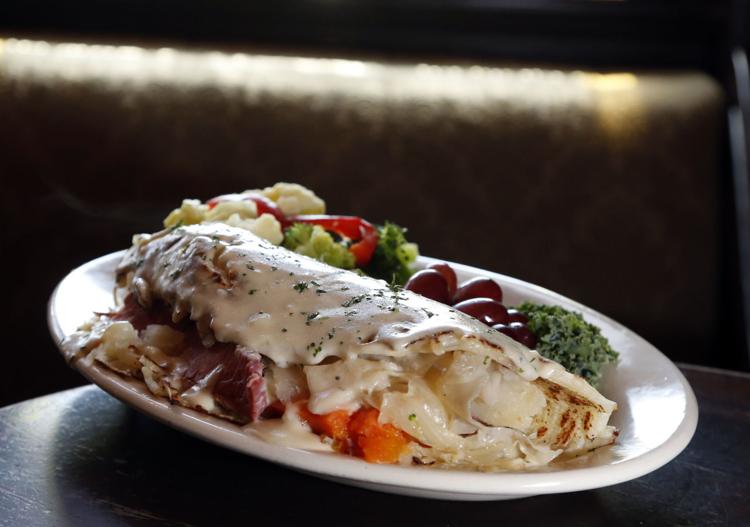 Knotty Pig BBQ, Burger & Chili House
Laffa
Lambrusco'z To-Go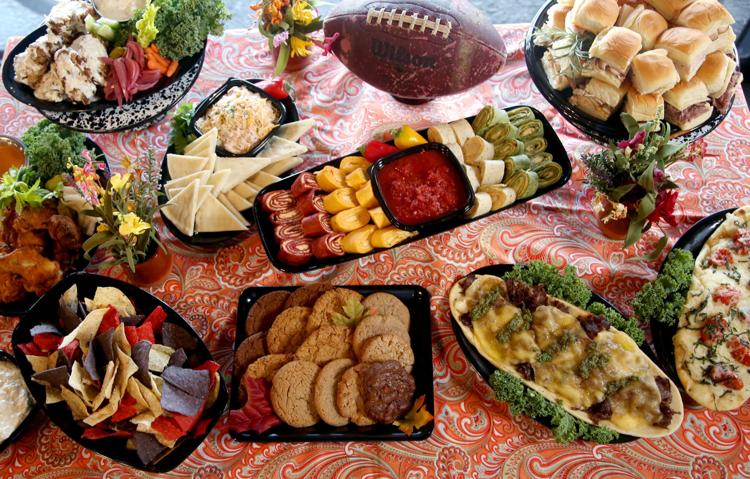 Lanna Thai
Livi Lee's Daylight Donuts
Lone Wolf Banh Mi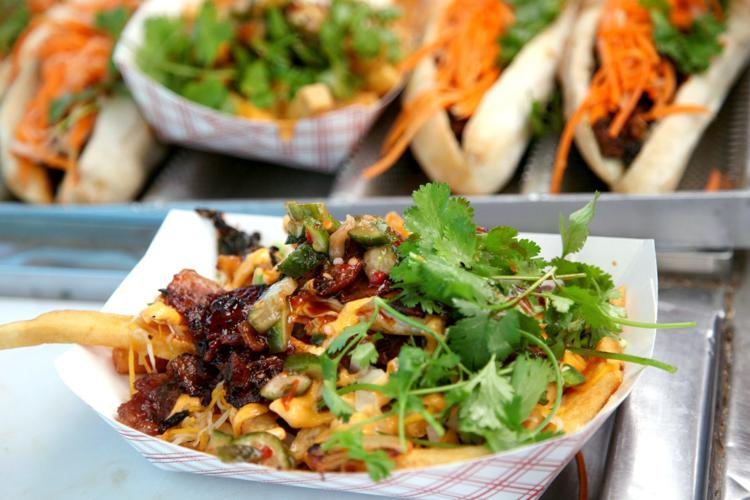 Los Cabos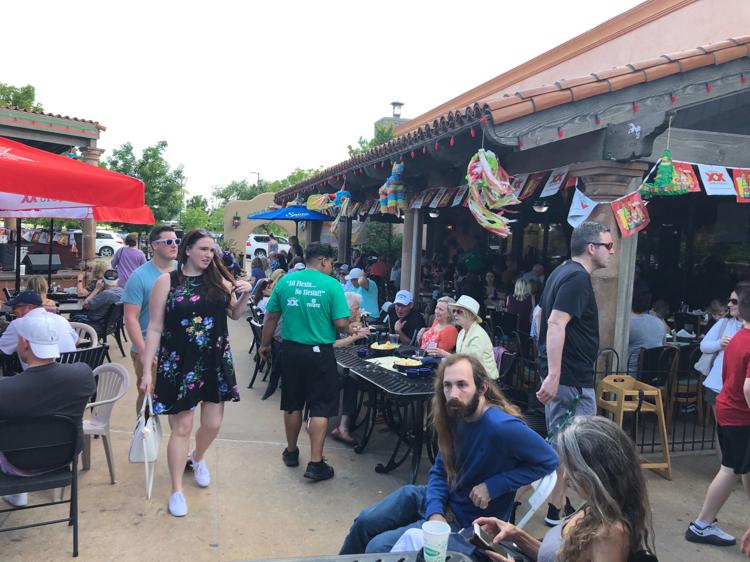 Ludger's Bavarian Cakery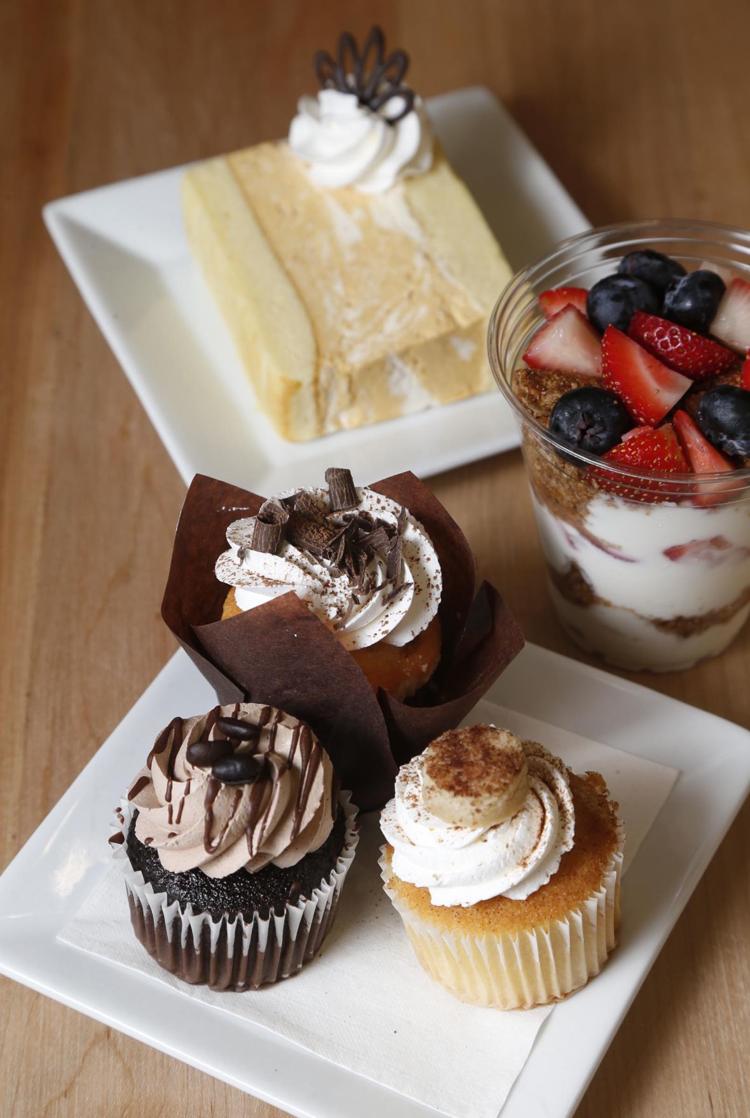 Margaret's German Restaurant
Mazzio's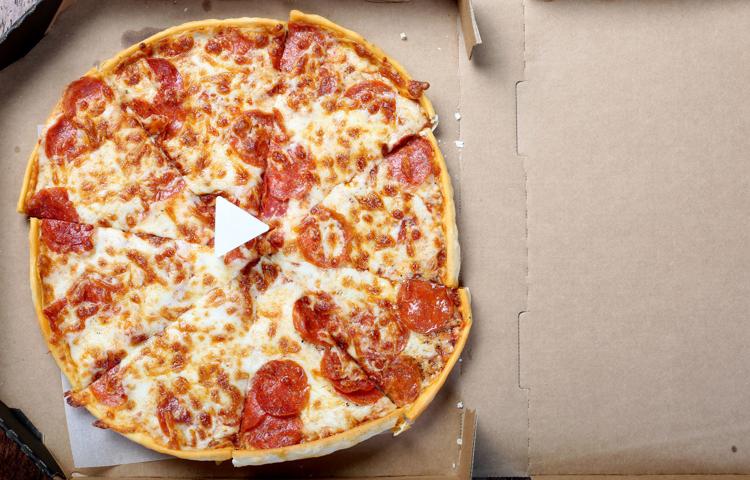 McNellie's Pub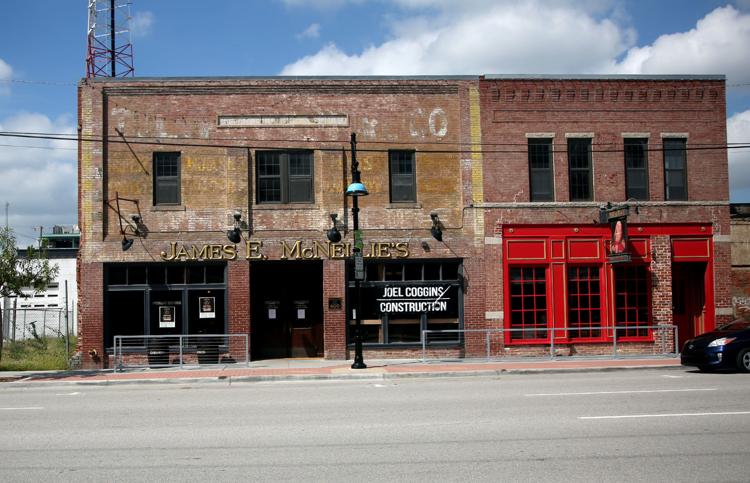 Merritt's Bakery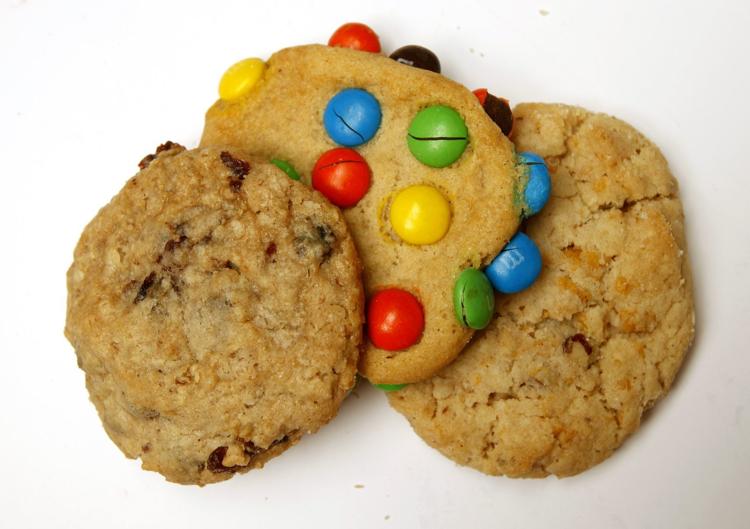 Metro Diner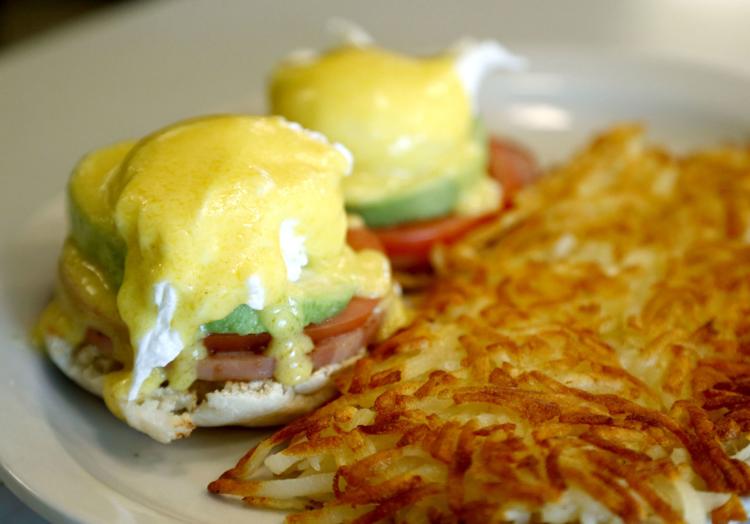 Mikes BBQ & Catering
Mom's Family Diner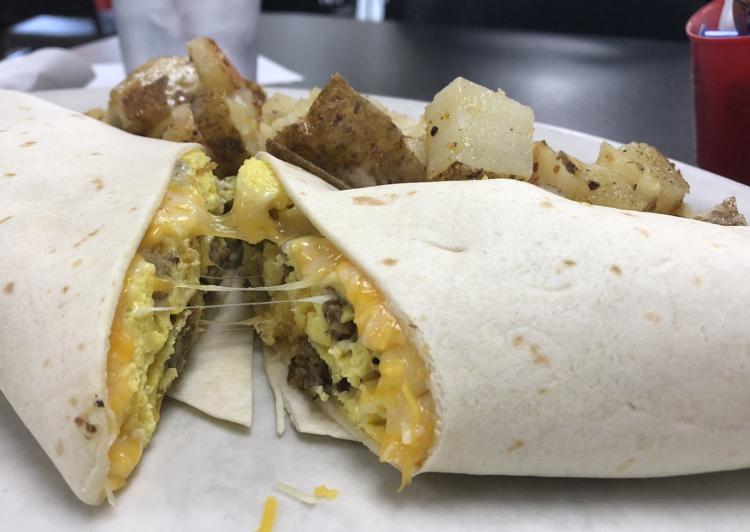 My Thai Kitchen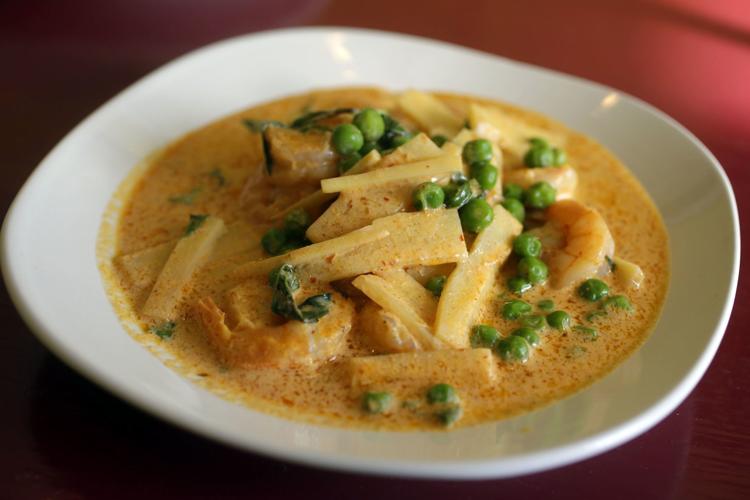 Oklahoma Joe's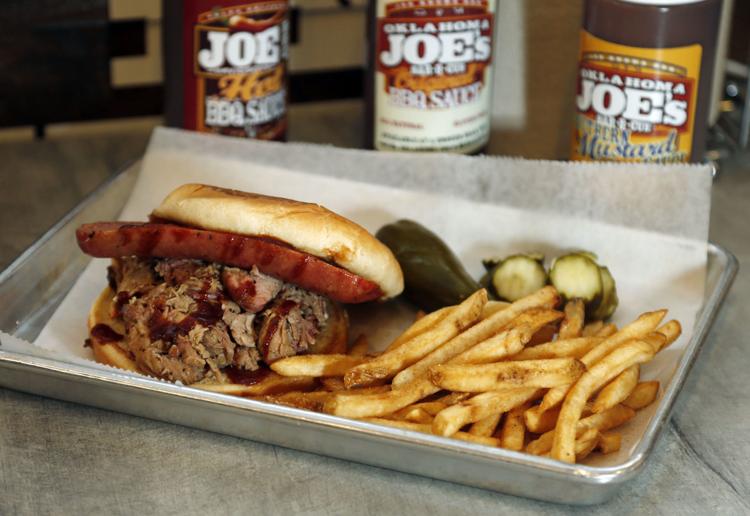 Oren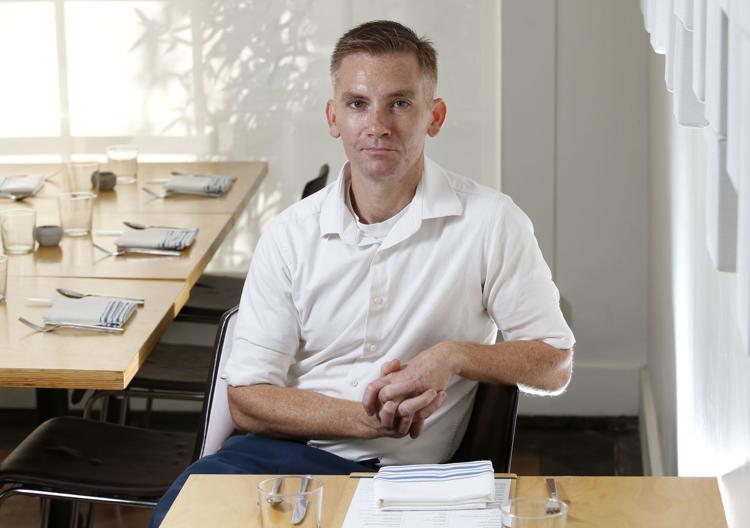 Nola's
Palace Cafe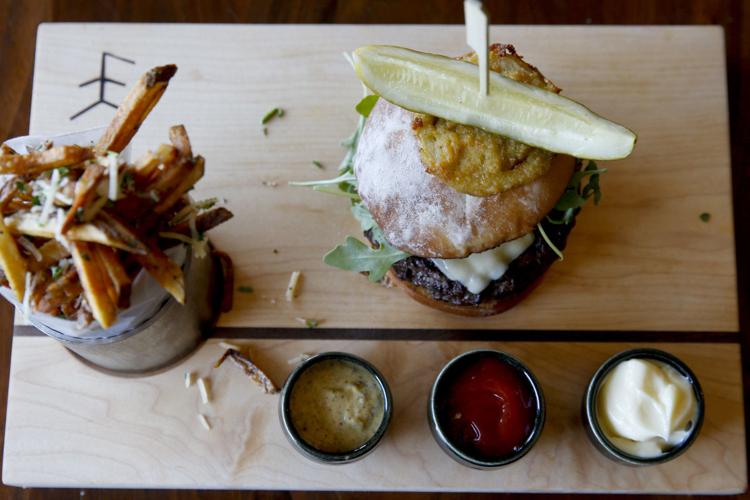 Panera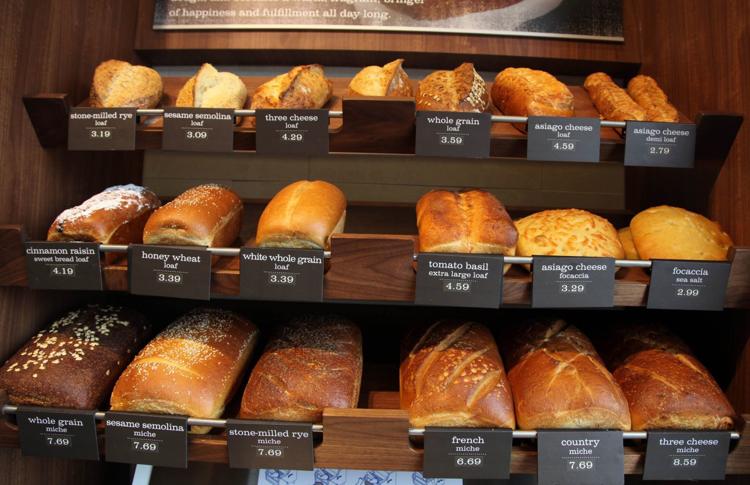 Peacemaker Lobster and Crab
Pita Place Mediterranean Grill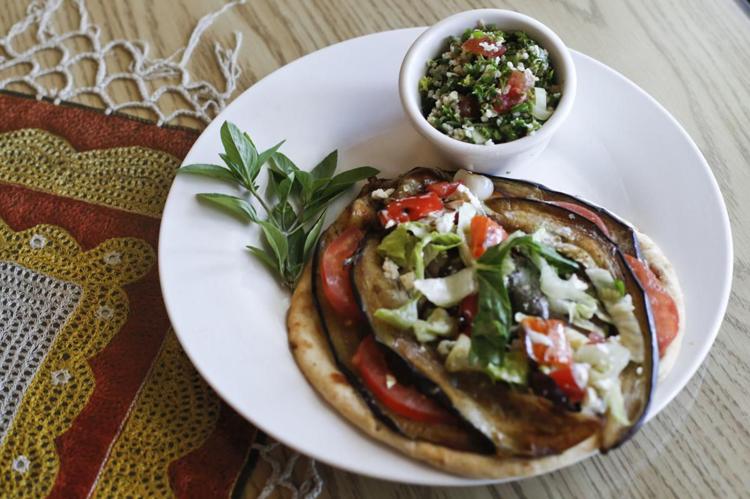 Polo Grill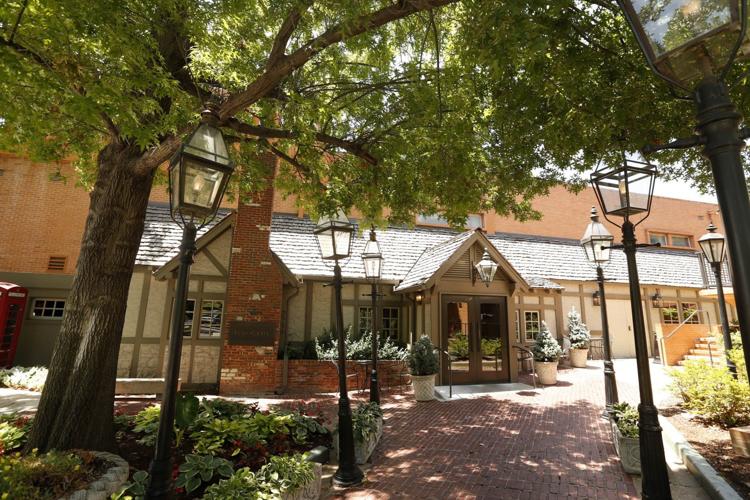 Prairie Fire Pizza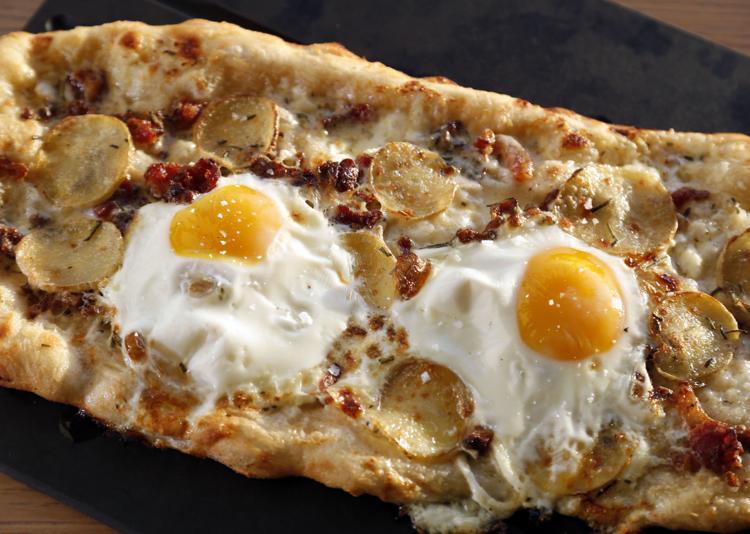 Rib Crib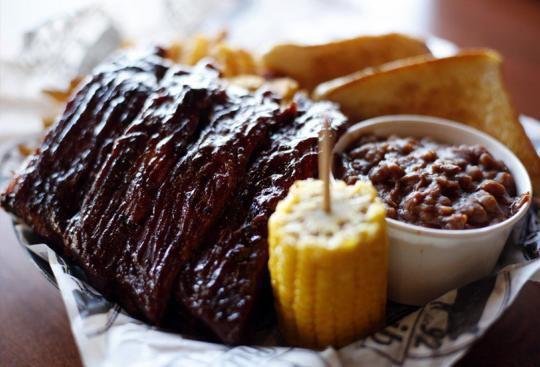 Queenie's
Que Gusto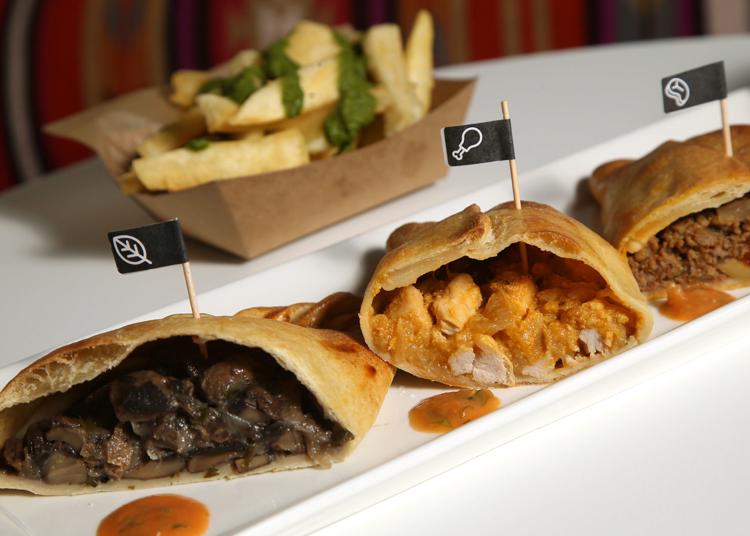 Roosevelt's Gastropub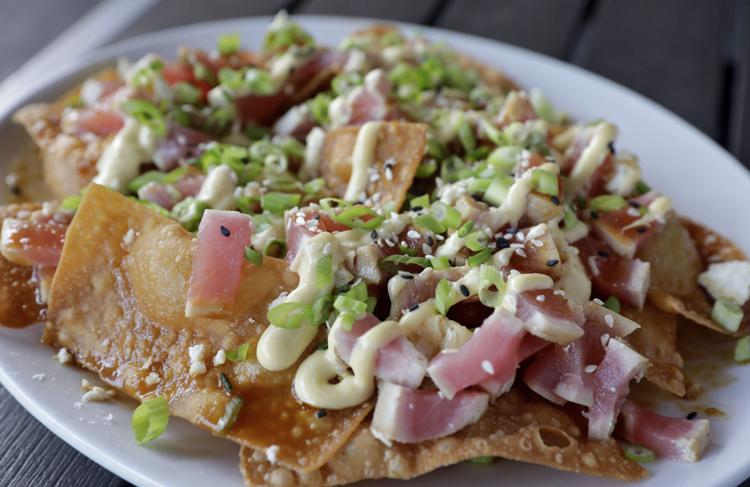 Russo's Coal Fired Italian Kitchen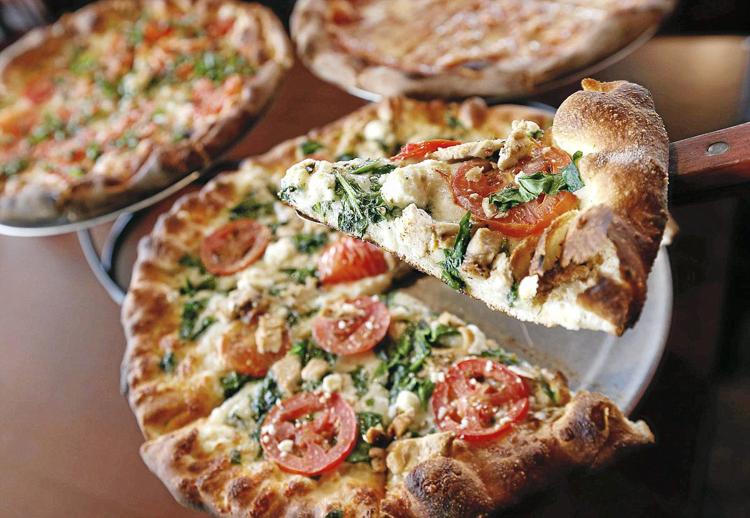 Saffron Mediterranean Cuisine
Savastano's
Shawkat's Mediterranean Restaurant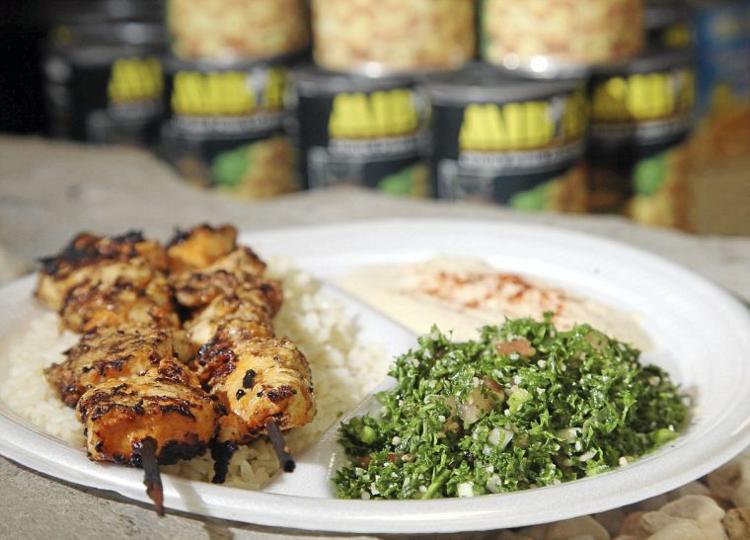 Shuffles Board Game Cafe
Siegi's Sausage Factory: Restaurant and Deli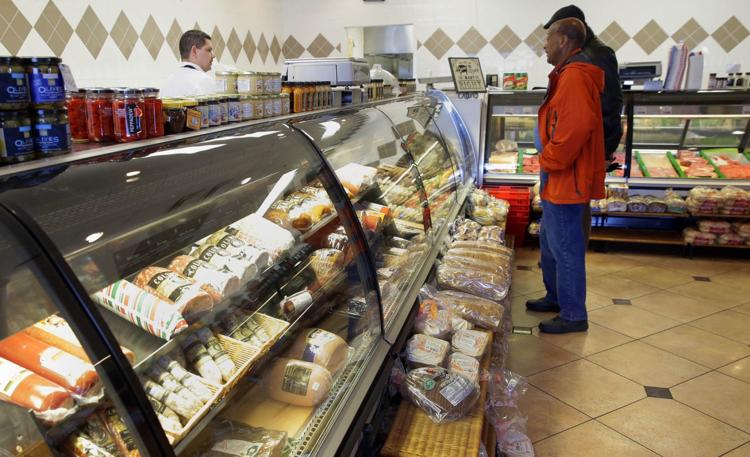 Sisserou's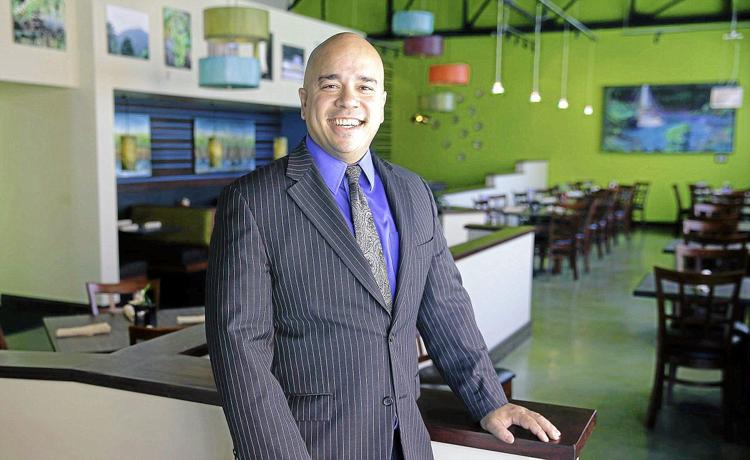 Society Burger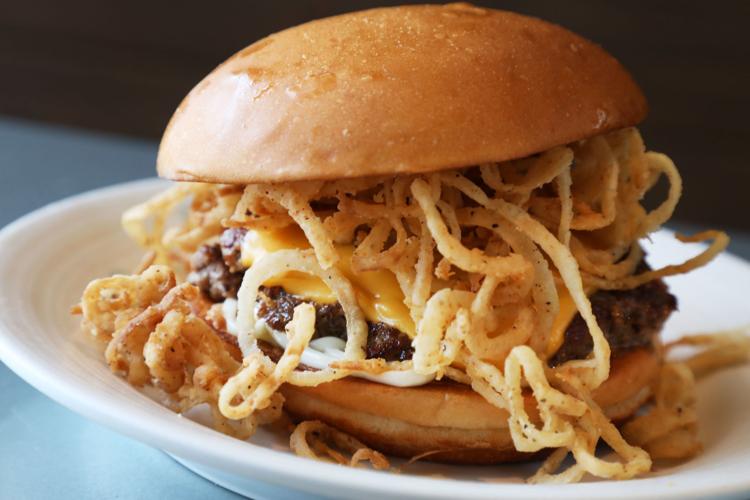 Stonehorse Cafe and Market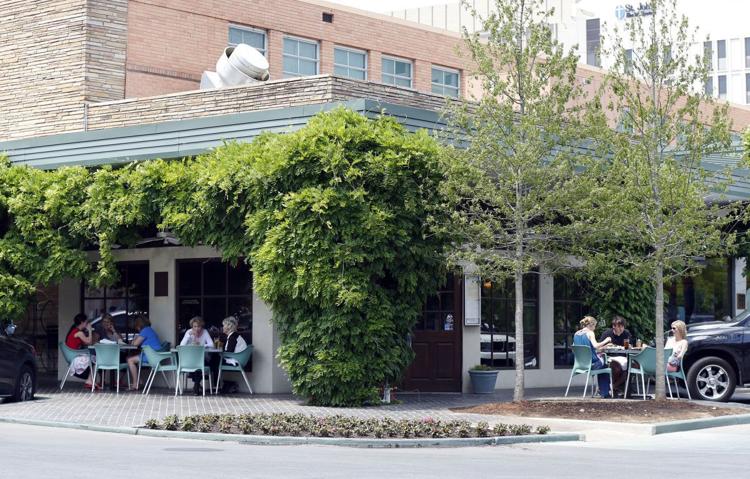 Sushi Hana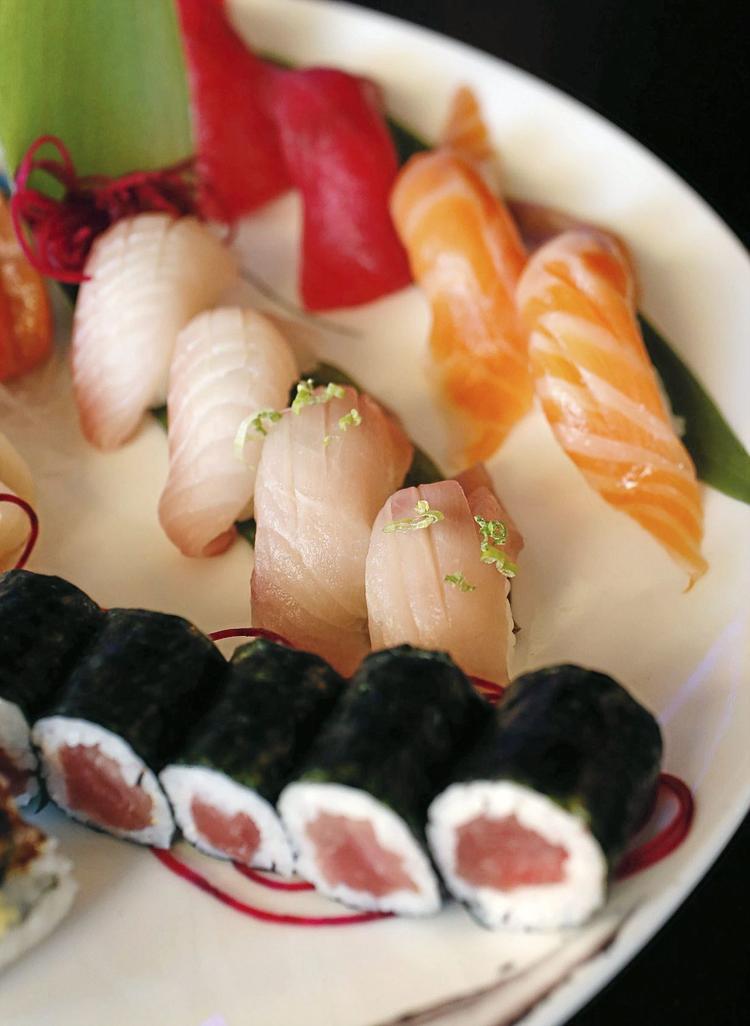 SushiFork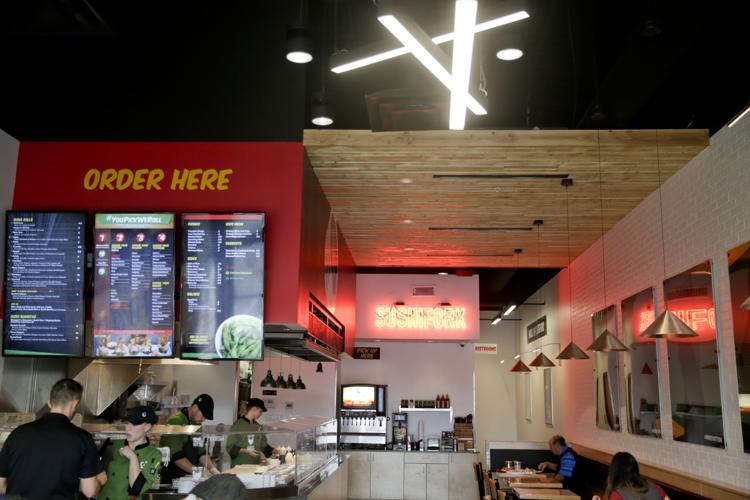 Tacos 4 Life
Ted's Cafe Escondido Cafe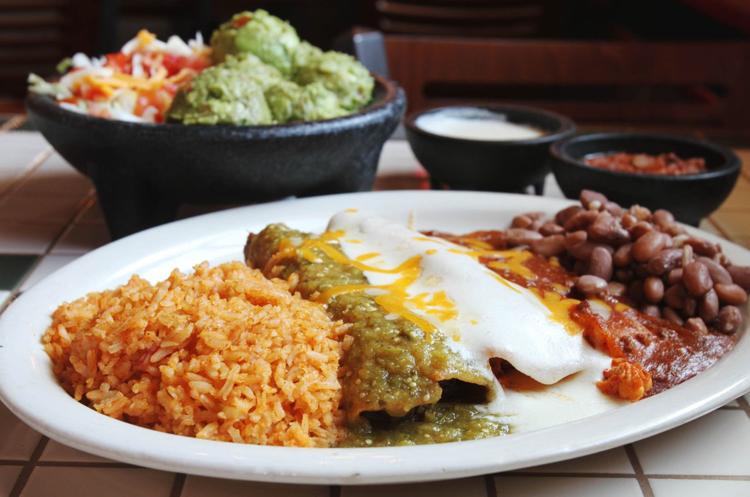 Texas Roadhouse
Ti Amo Ristorante Italiano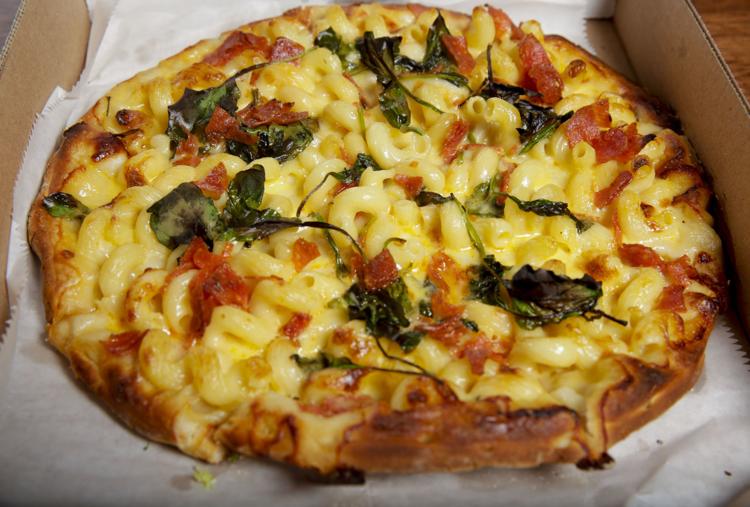 Tokyo Garden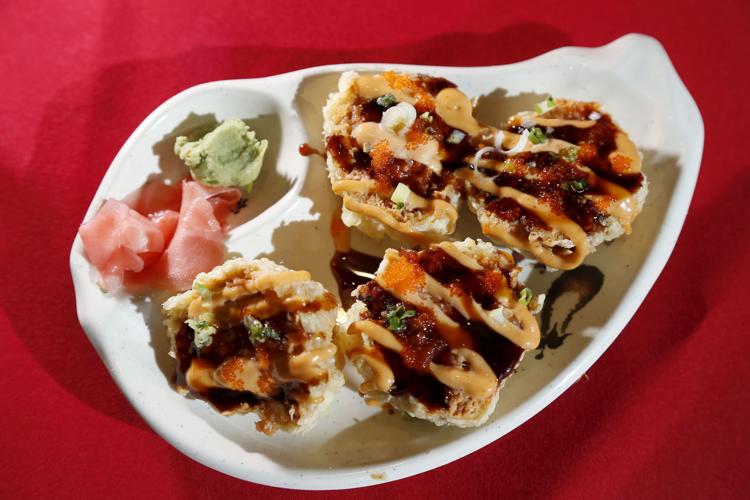 Torchy's Tacos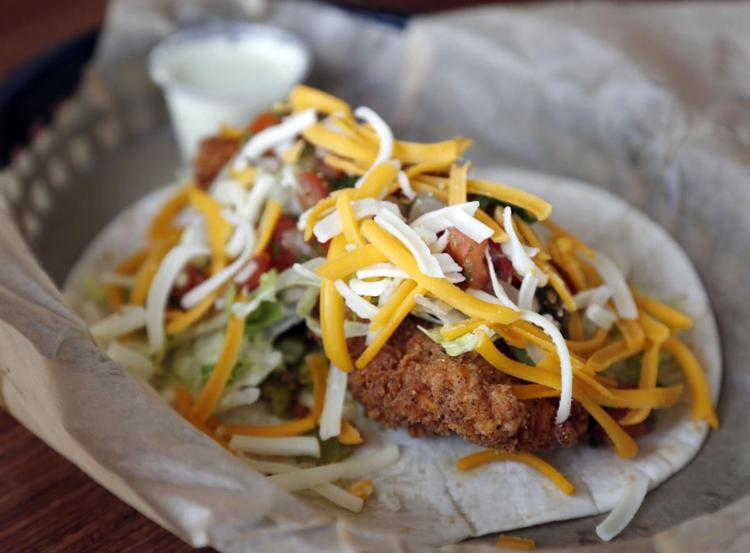 The Tropical Restaurant and Bar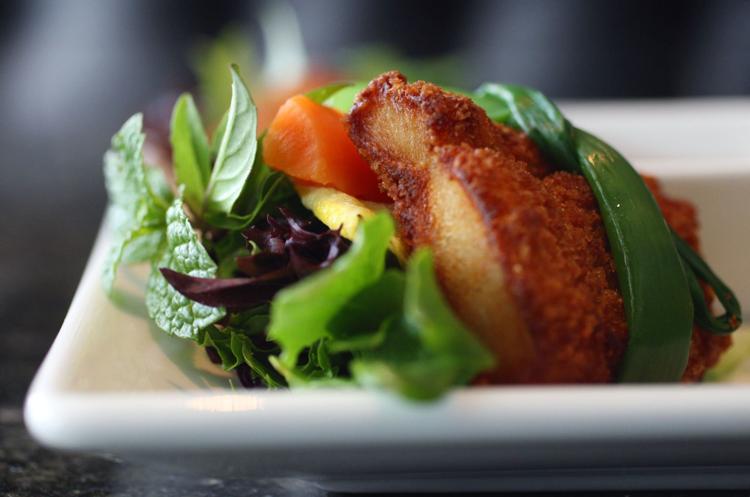 Tucci's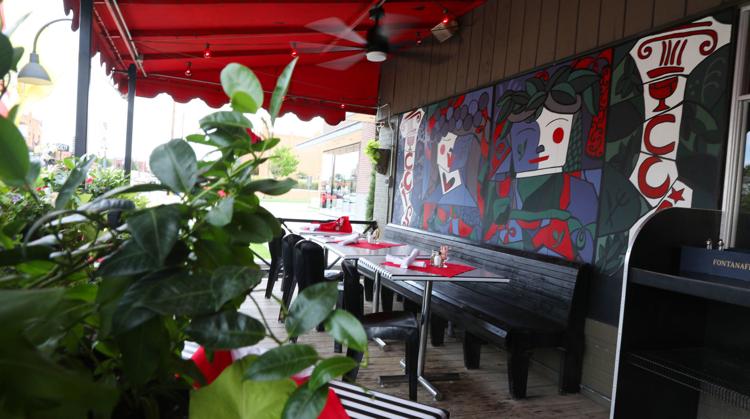 Ty's Hamburgers and Chili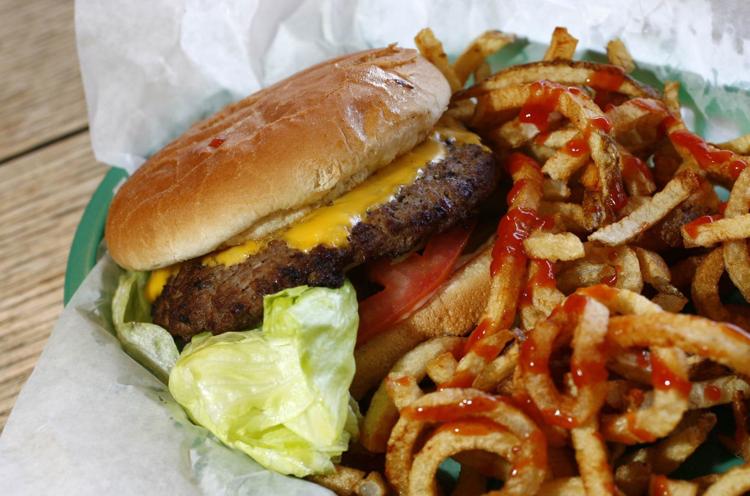 Villa Ravenna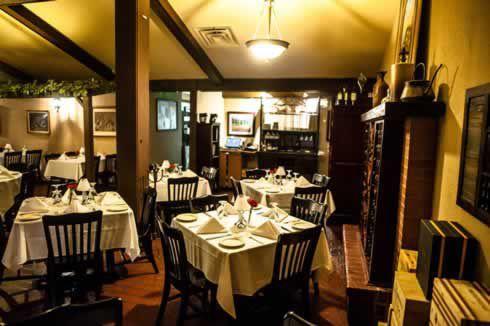 White River Fish Market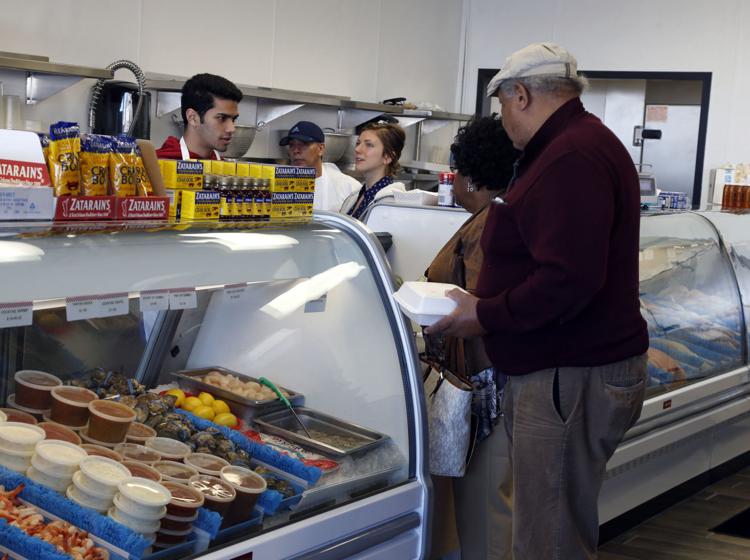 Dekota Gregory
918-581-8355
Twitter: @dekotagregory
Concerned about COVID-19?
Sign up now to get the most recent coronavirus headlines and other important local and national news sent to your email inbox daily.