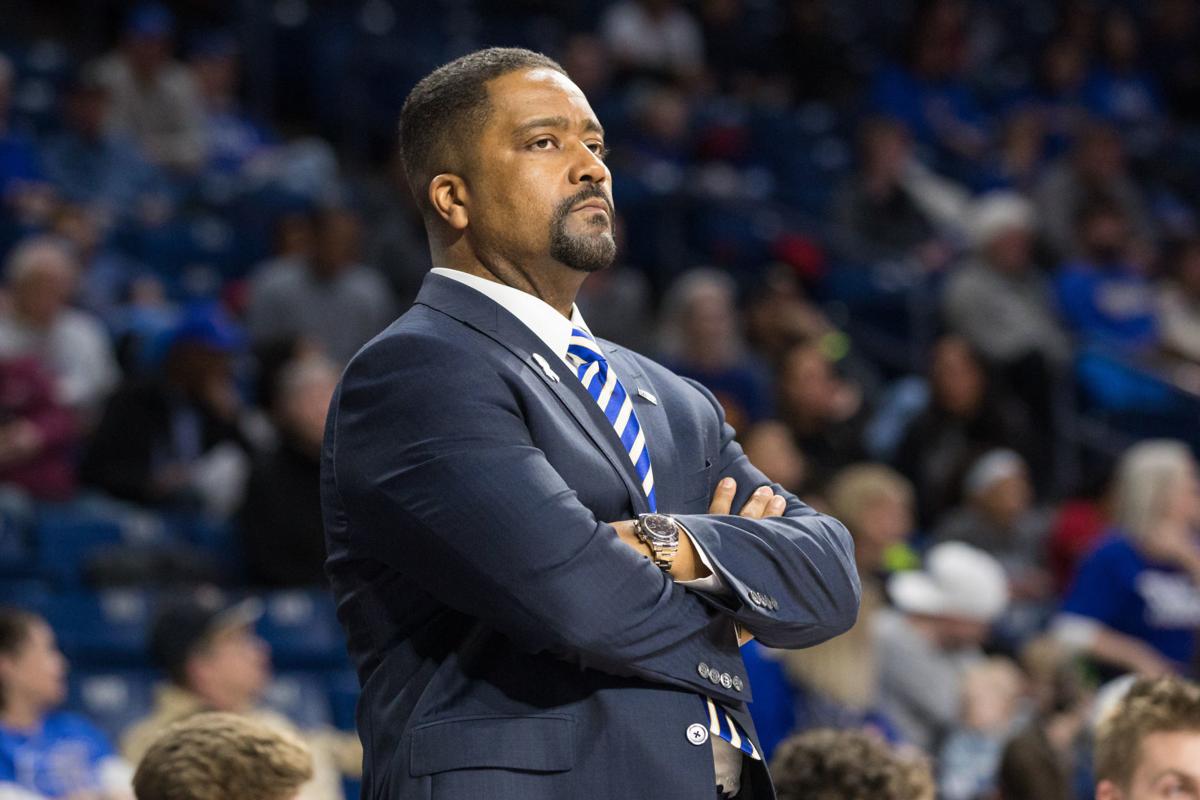 Five days removed from concluding the regular season with a loss at Memphis, the University of Tulsa plays a game in the same building.
As the seventh seed for the American Athletic Conference tournament, the Hurricane plays No. 10 seed SMU on Thursday night at FedExForum. Although two trips to the same place in a week's time is annoying, familiarity with the setting could be beneficial.
"Last year getting a first-round bye, you didn't have much time to get used to the surroundings and we didn't shoot the ball well," coach Frank Haith said. "I hope that pays dividends, the fact that we just left there and we are definitely familiar with the surroundings, the depth perception, playing in an NBA arena and all of that stuff and we'll have a good feel for it come Thursday night."
To keep its season alive and advance to Friday's quarterfinals against No. 2 Cincinnati, TU (18-13) will have to defeat an SMU team that prevailed handily in the January meeting in Dallas, winning by a staggering 20-point margin.
"They were one of the teams we played only once and we played them, it feels like, 2½ years ago," SMU coach Tim Jankovich said on a coaches' teleconference this week. "It was so long ago, and it happened to be when we were very healthy early in the year, and of course we had them at home, so we had the advantage there. We have not faced them for a long time.
"I'm very impressed with the job Frank has done in a lot of their wins throughout the year, both in conference and out of conference. They're always tricky to play against because their matchup zone definitely gives people problems offensively they run as hard as anyone when they get the ball, on rebounds or made baskets. They're a real challenge."
In one of its most disappointing outings of the year, the Hurricane looked hapless against SMU while surrendering a combined 39 points off turnovers and second chances. Tulsa native Ethan Chargois and teammate Jahmal McMurray totaled 40 points.
"We played that game after the tough loss against Cincinnati that Thursday night and that was a quick-turnaround game, playing at SMU on Saturday afternoon," Haith said. "They really dominated the glass. McMurray and Chargois both hit some tough 3s and we weren't quite right in that ballgame, but we know the main things that hurt us were the live-ball turnovers and the rebounding aspect.
"We've gotten much better since that game in rebounding the basketball and we'll have to do a great job Thursday night to have success against SMU. If we want to advance in the tournament, we're going to have to rebound the ball, for sure."
Because of NCAA sanctions that eliminated two scholarships and because of multiple injuries, the Mustangs have played most of the season with nine scholarship players available, and they had only eight for four games. For Thursday's matchup, SMU should have all hands on deck, making the team a tricky out.
"They are very good offensively — they can pass, they can all shoot," Haith said. "It's a difficult matchup from that standpoint. SMU's had some injuries all year and when they're healthy, I think they're as good as anybody in this league."
Kelly Hines
918-581-8452
Twitter: @KellyHinesTW
Be the first to know
Get local news delivered to your inbox!