The University of Tulsa added an intriguing prospect to its 2020 basketball signing class Thursday in the form of a 6-foot-8 player from Florida.
Bradley Alcime, out of Archbishop McCarthy High School in Fort Lauderdale, is the sixth signee for the Hurricane and the third with ties to Florida.
"Bradley is a great addition to our Golden Hurricane family," coach Frank Haith said. "What is intriguing about Bradley is his ability to shoot and put the ball on the floor with his size and frame. He has a tremendous amount of upside with his best basketball ahead of him.
"He has great athleticism and possesses guard-like capabilities on the offensive end of the court. With development and hard work, Bradley can be a very good player in our system."
Alcime averaged 13.1 points and 7.6 rebounds last season and shot 48% from the field for his high school career. He was an honorable mention all-Broward County selection as a senior.
Bringing versatility and size, Alcime is among five newcomers listed at 6-6 or taller. Illinois State transfer forward Rey Idowu is 6-9 and junior-college swingman Austin Richie, Chicago standout forward Christian Shumate and Florida guard Peyton Urbancic are 6-6.
Also in the class is guard Keshawn Williams, who played with Shumate at Bloom High School. Guards Keyshawn Embery-Simpson and Curtis Haywood II sat out last season as transfers along with Ryan Gendron, a Bishop Kelley grad who came to TU after attending Oklahoma State on a baseball scholarship.
Featured Sports Video: 2020 All World Preseason Football Contest presented by Bill Knight Automotive
Vote here: Meet the nominees for the 2020 All World Preseason Football Contest presented by Bill Knight Automotive
Quarterback nominee: Rovaughn Banks, Union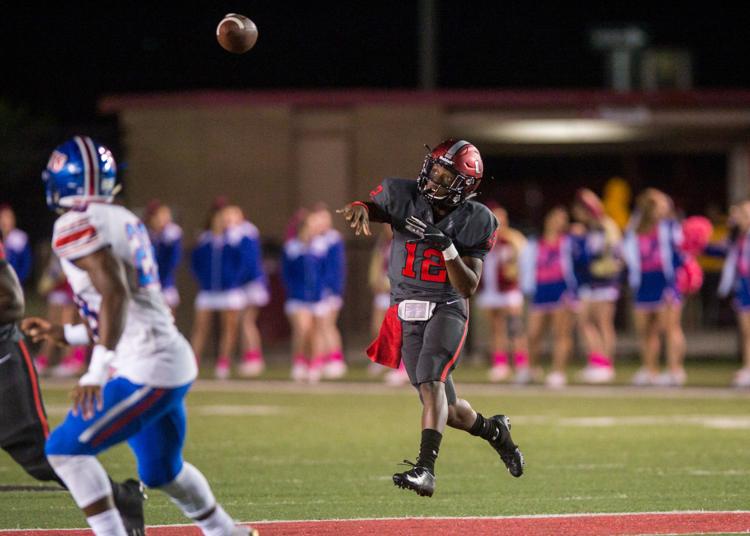 Quarterback nominee: Wallace Clark, Holland Hall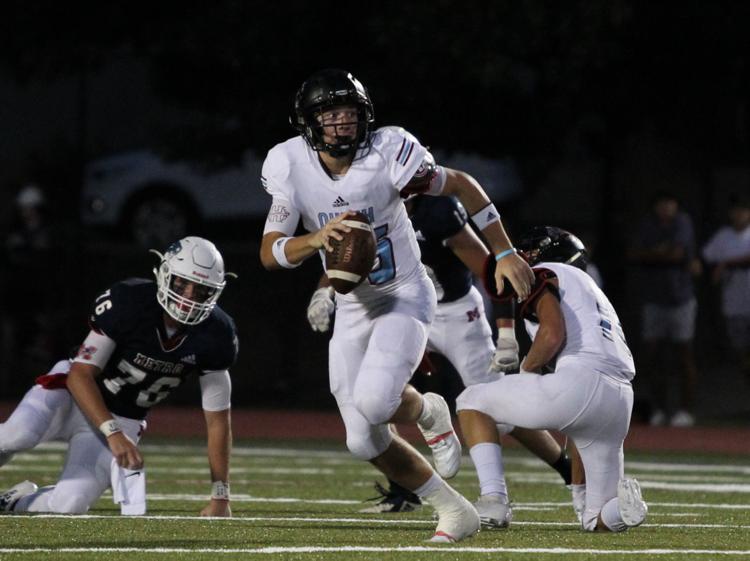 Quarterback nominee: Bryce Drummond, Pawhuska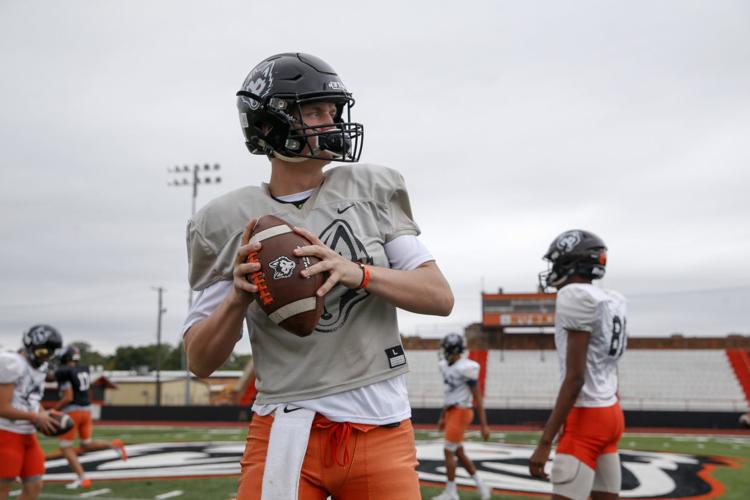 Quarterback nominee: Gage Hamm, Coweta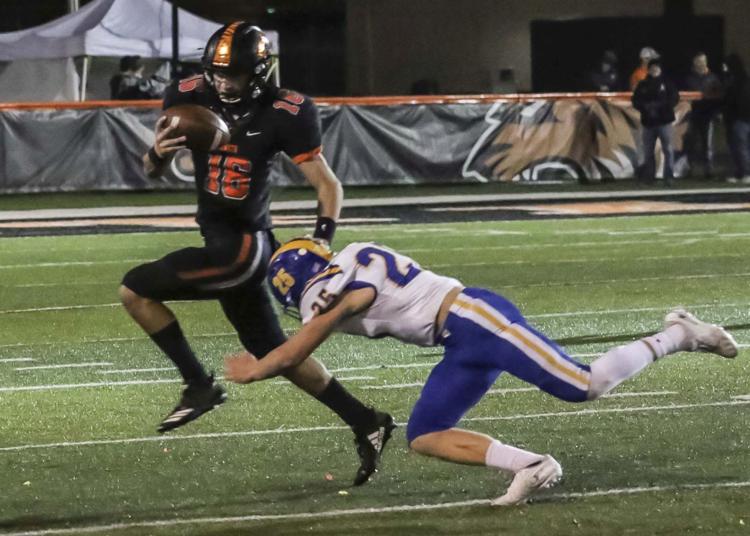 Quarterback nominee: Stephen Kittleman, Jenks
Quarterback nominee: KT Owens, Central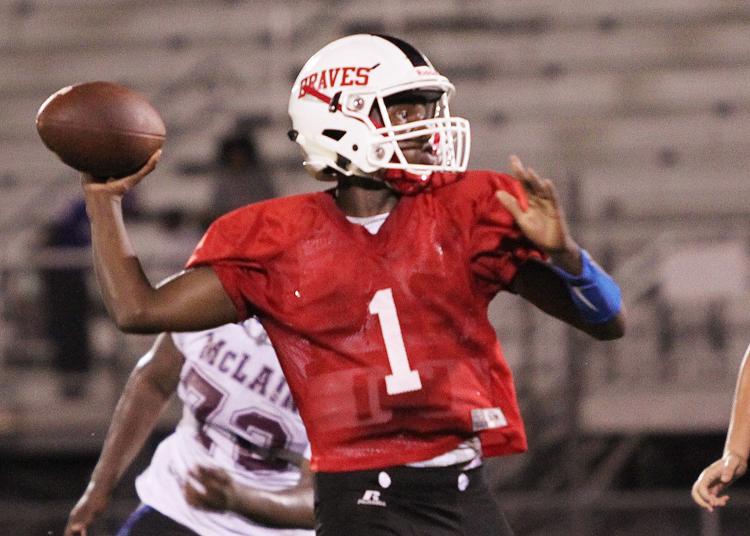 Quarterback nominee: Landen Prows, Inola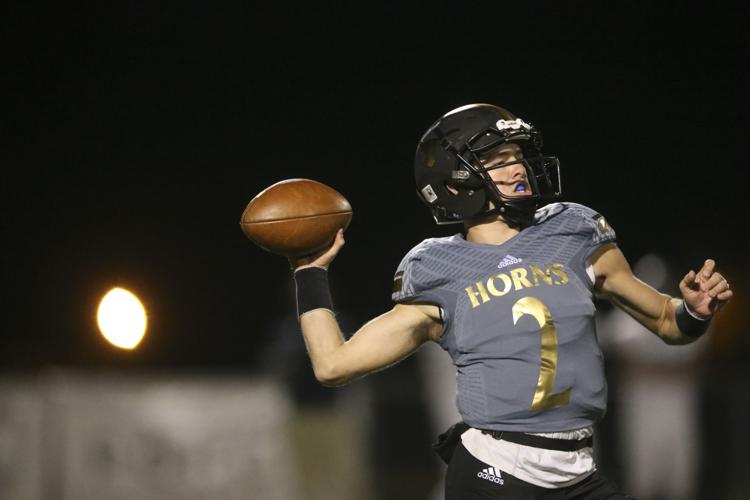 Quarterback nominee: Jake Raines, Broken Arrow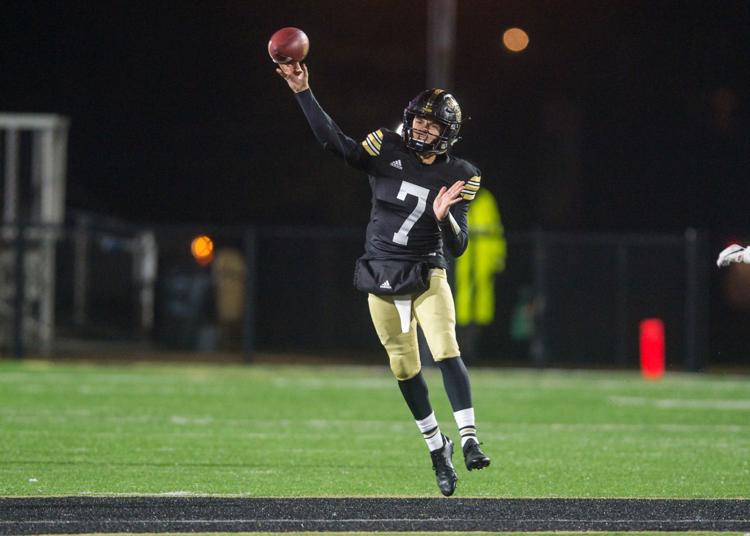 Quarterback nominee: Gentry Williams, Booker T Washington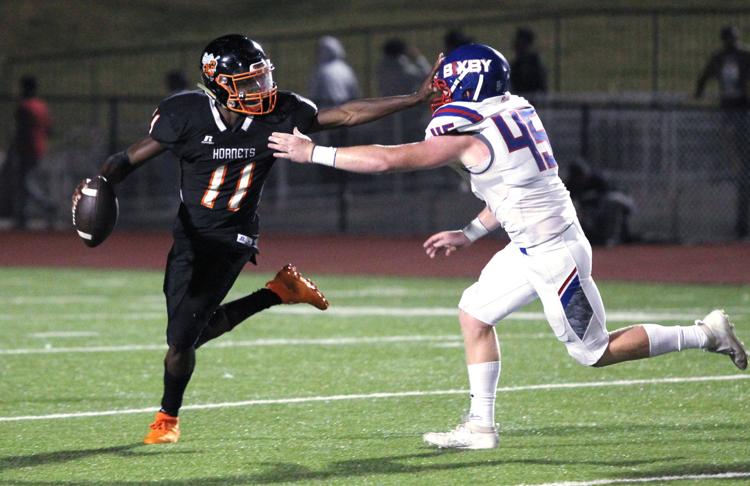 Quarterback nominee: Mason Williams, Bixby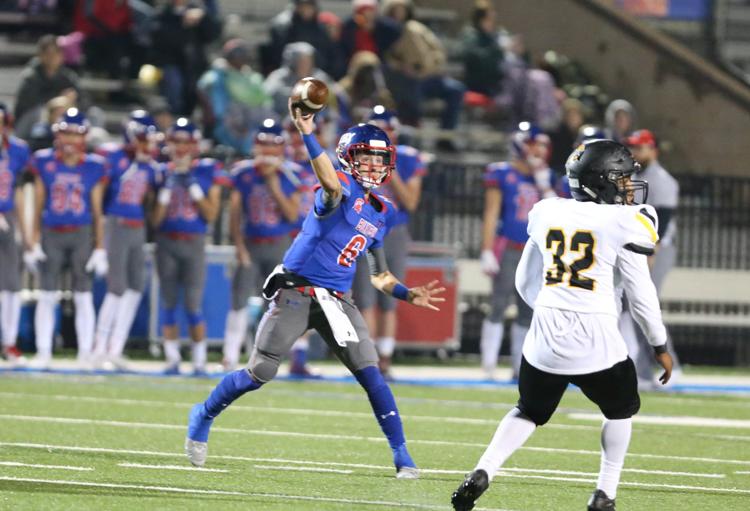 Running back nominee: Sanchez Banks, Broken Arrow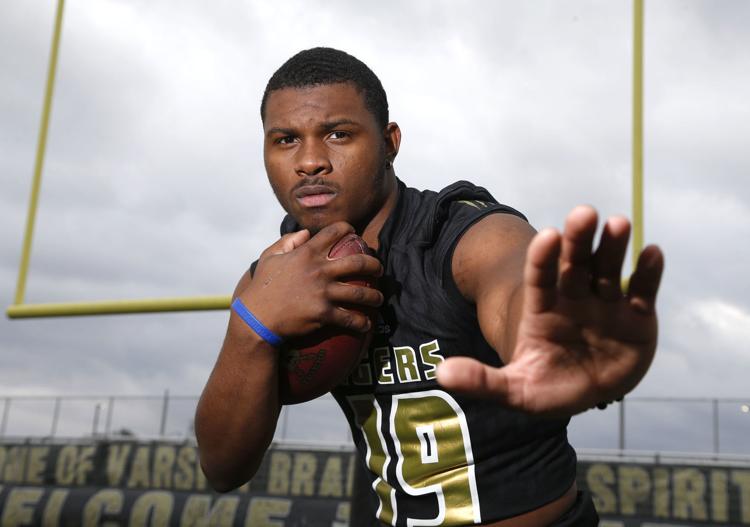 Running back nominee: Asher Brewer, Cleveland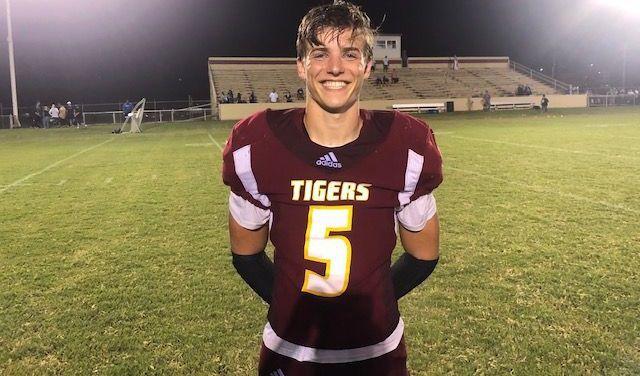 Running back nominee: CJ Brown, Beggs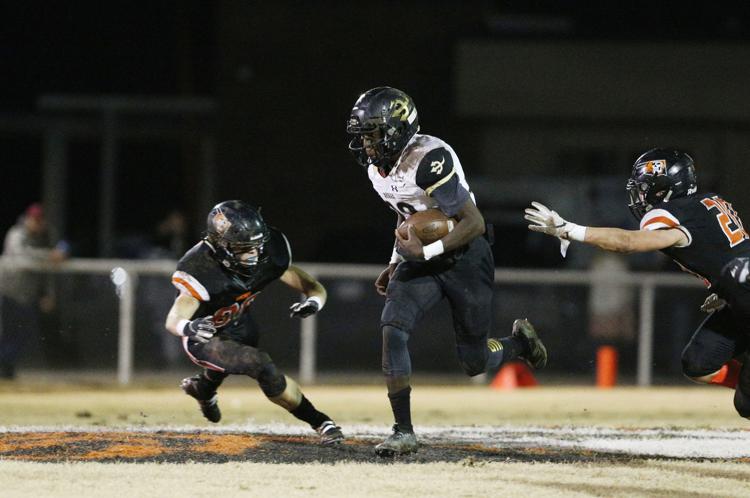 Running back nominee: Chase Burke, Berryhill
Running back nominee: AJ Green, Union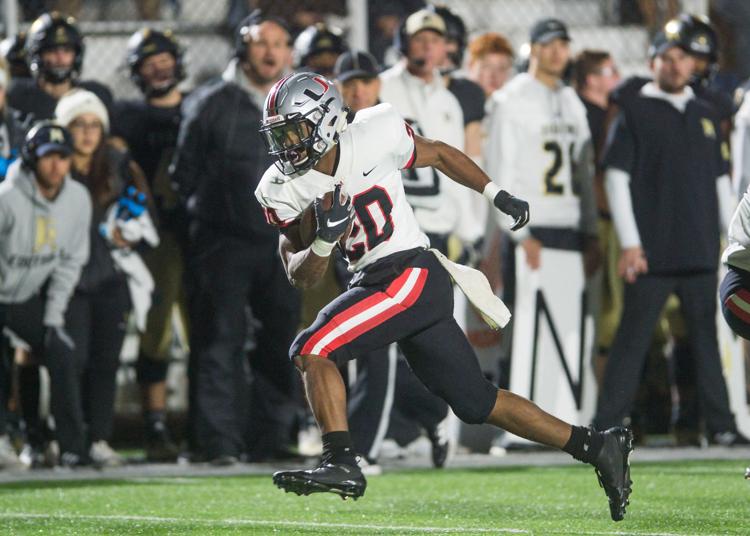 Running back nominee: Owen Heinecke, Bishop Kelley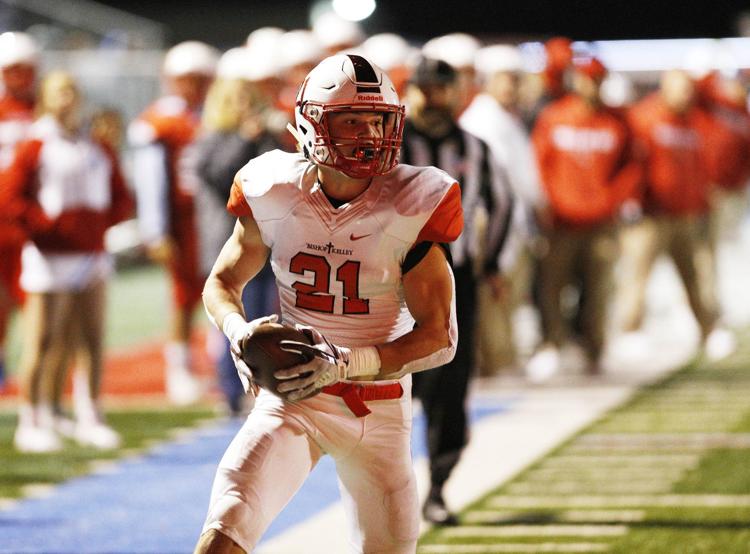 Running back nominee: Deshawn Kinnard, Claremore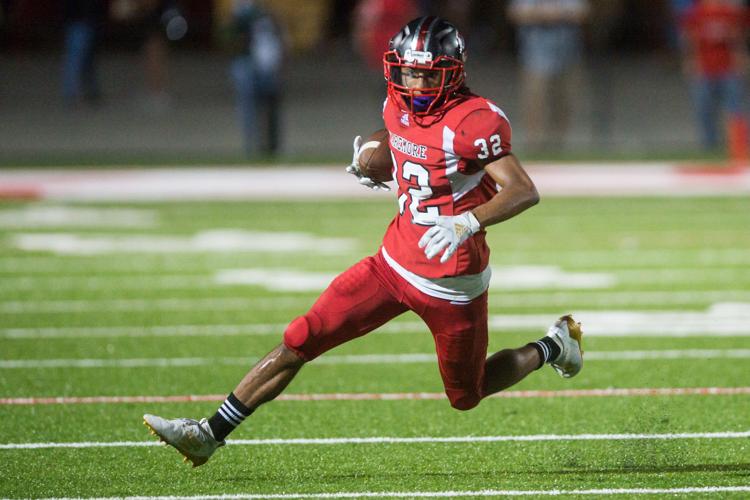 Running back nominee: Braylin Presley, Bixby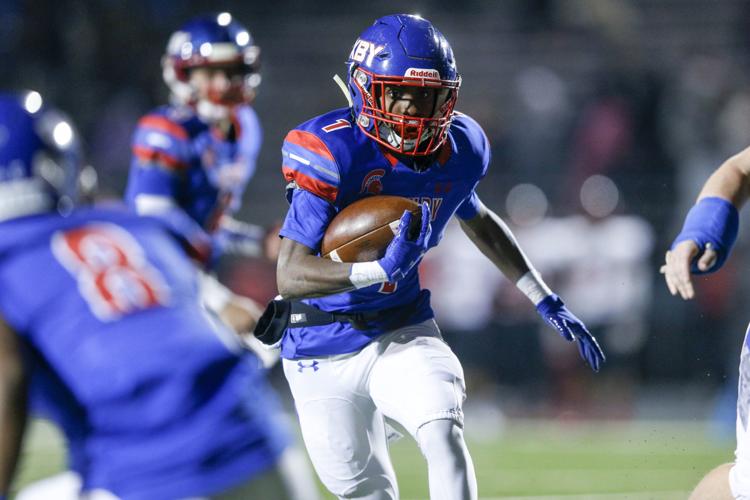 Running back nominee: Te'Zohn Taft, Sapulpa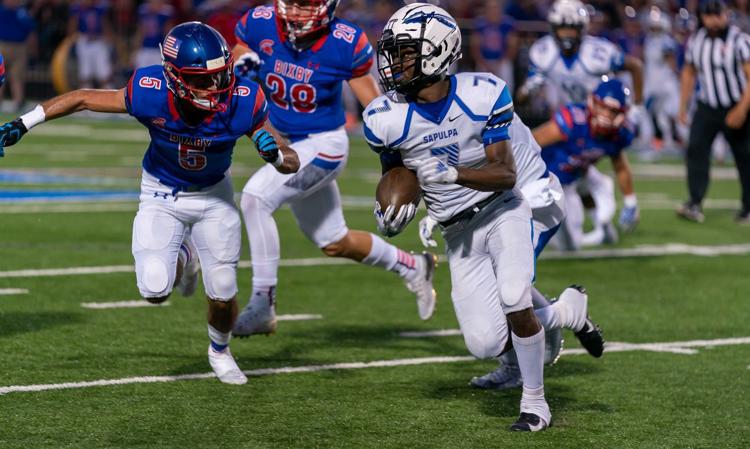 Running back nominee: Qwontrel Walker, Stillwater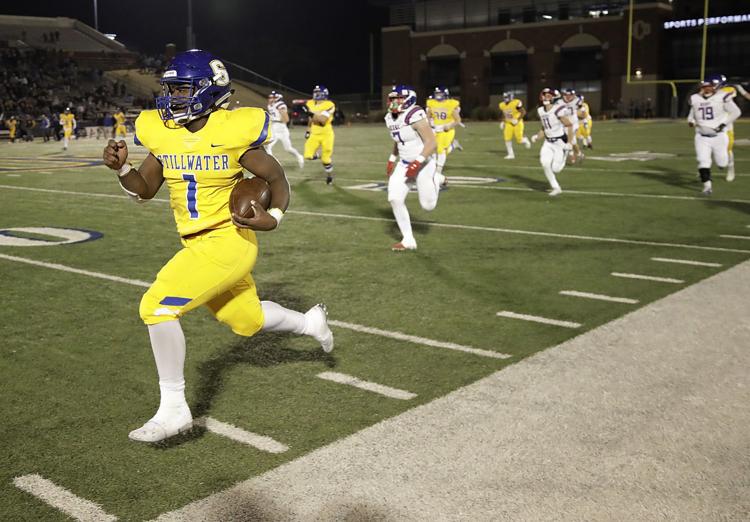 Wide receiver nominee: Cole Adams, Owasso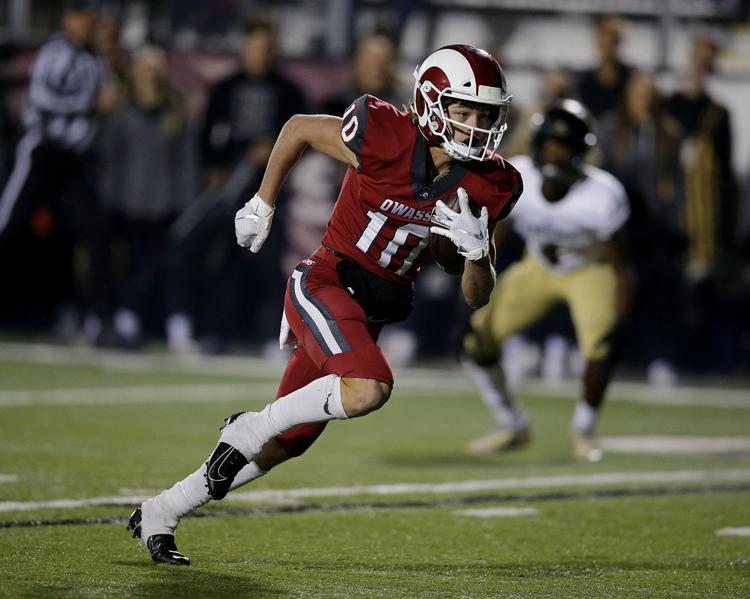 Wide receiver nominee: Steven Brown, Stillwater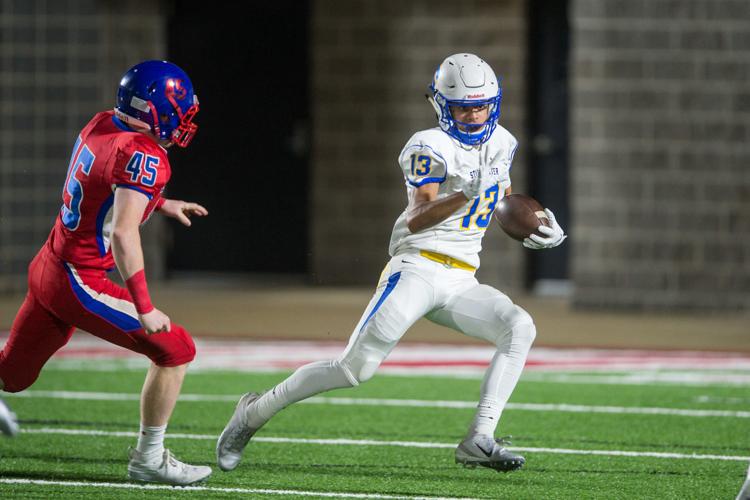 Wide receiver nominee: Bobby Byers, Cascia Hall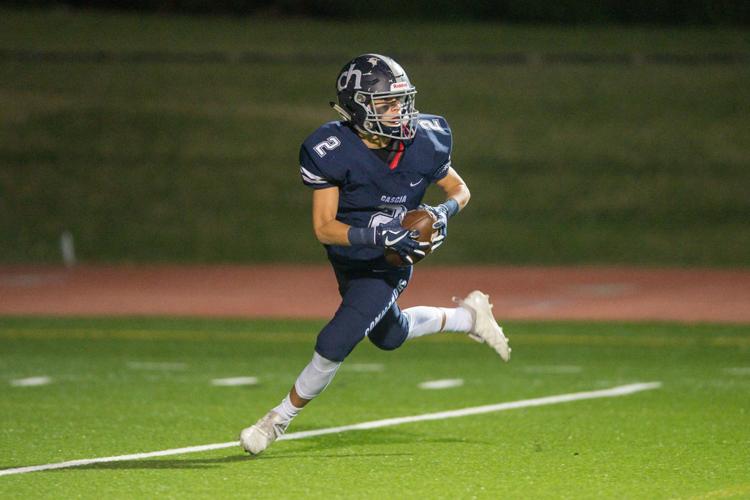 Wide receiver nominee: Kelan Carney, Owasso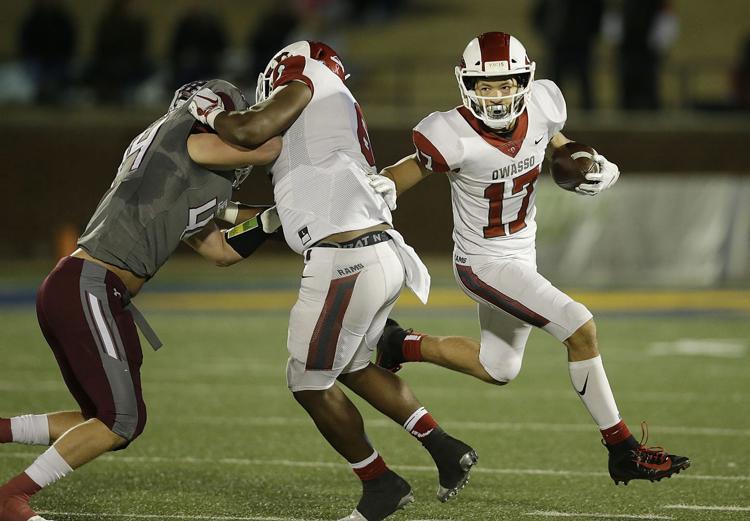 Wide receiver nominee: Dawson James, Berryhill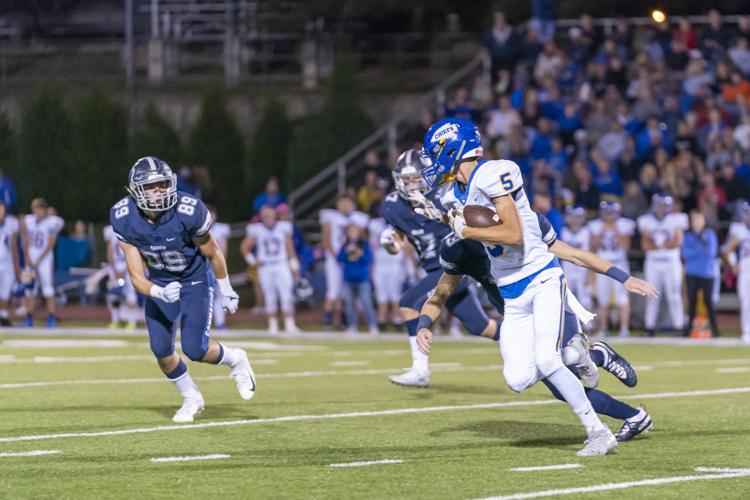 Wide receiver nominee: Kolbe Katsis, Lincoln Christian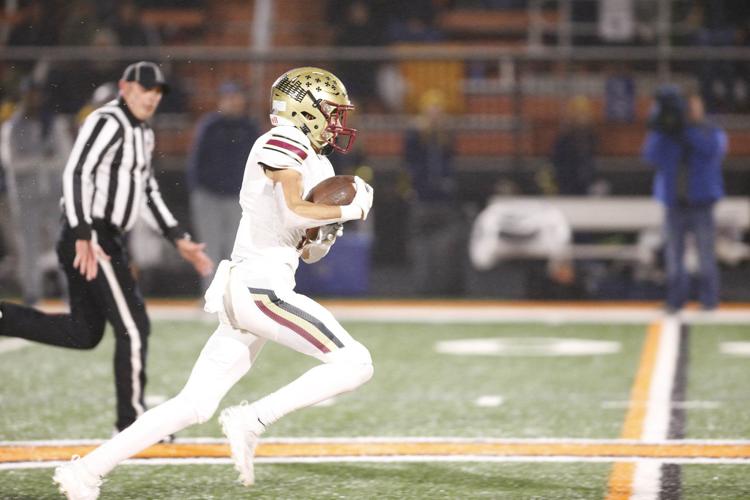 Wide receiver nominee: Gunnar McCollough, Coweta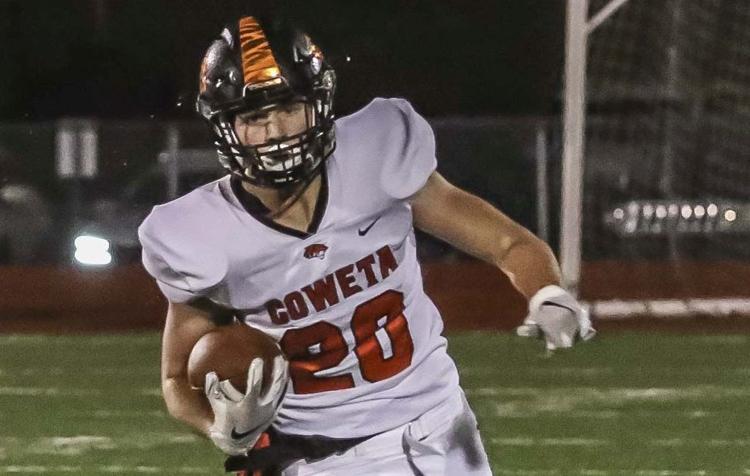 Wide receiver nominee: Chase Nanni, Wagoner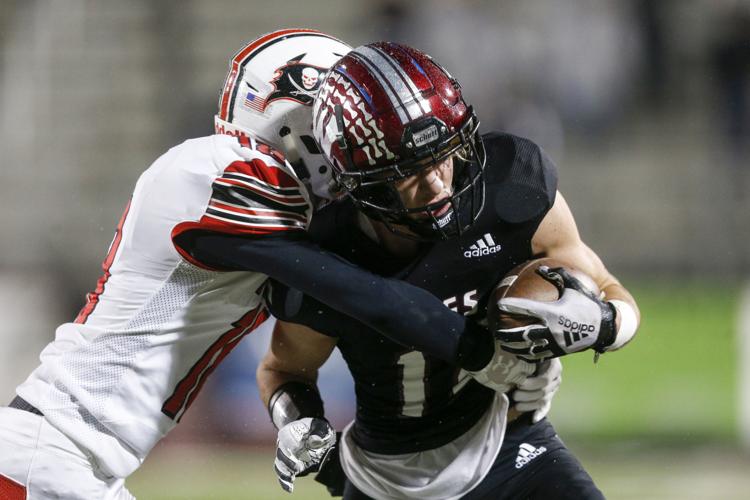 Wide receiver nominee: Dalton Norman, Inola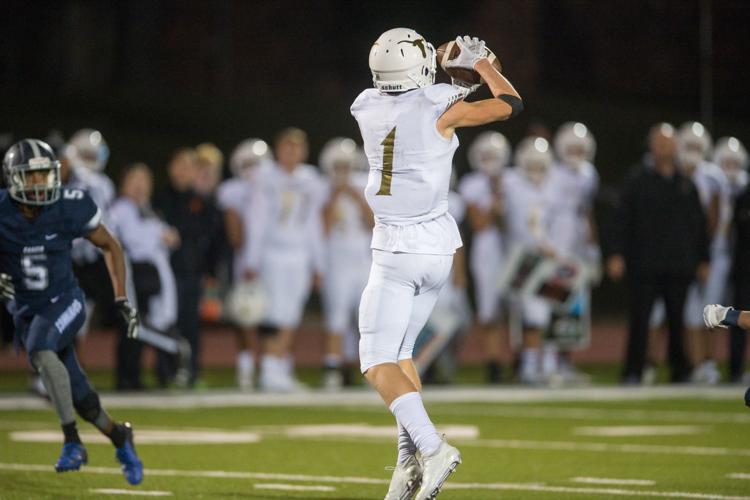 Wide receiver nominee: Derek Sanderson, Metro Christian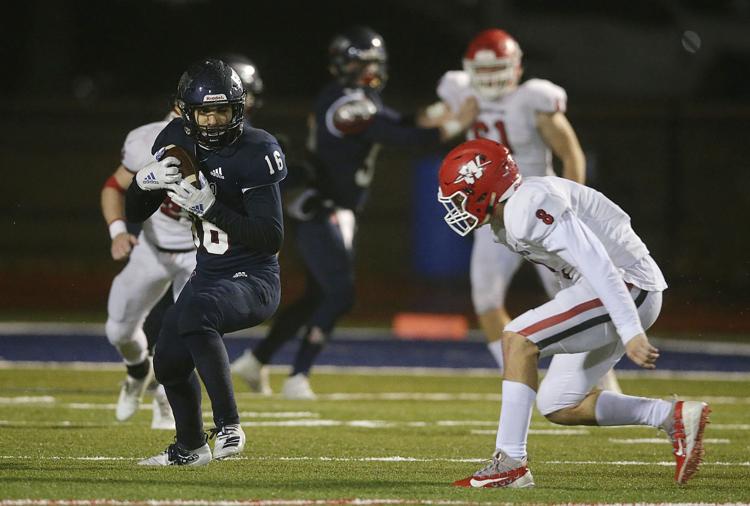 OL nominee: Curtis Fodor, Bartlesville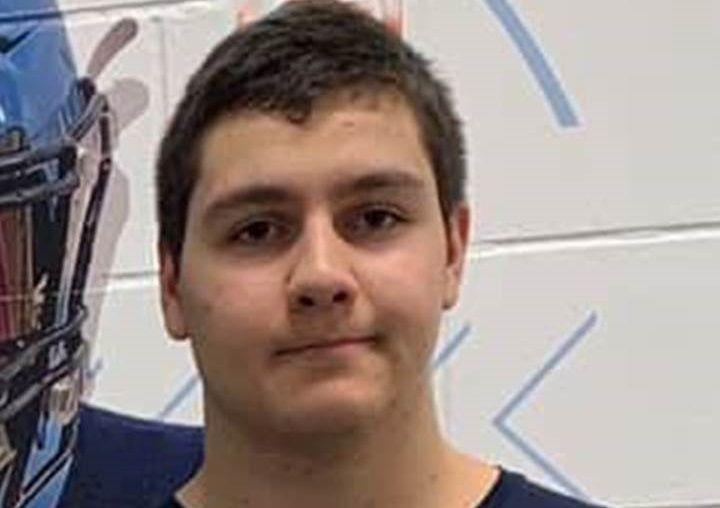 OL nominee: Dillon Gilbert, Owasso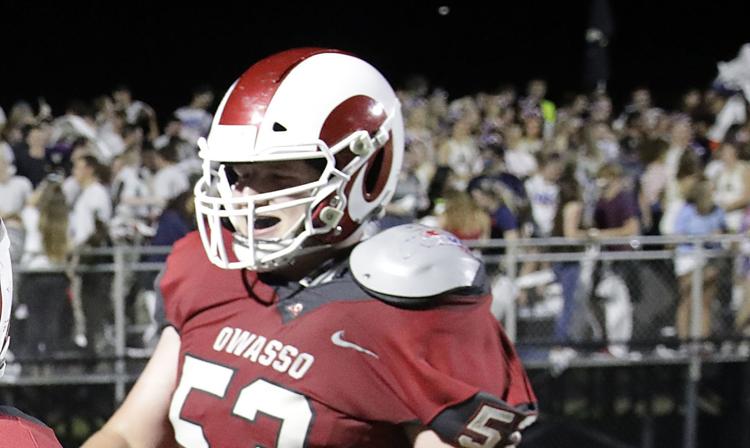 OL nominee: Hudson Moseby, Owasso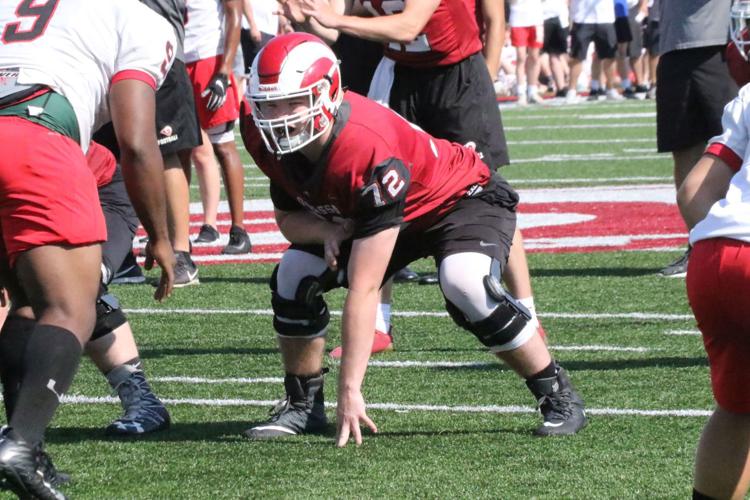 OL nominee: Logan Nobles, Jenks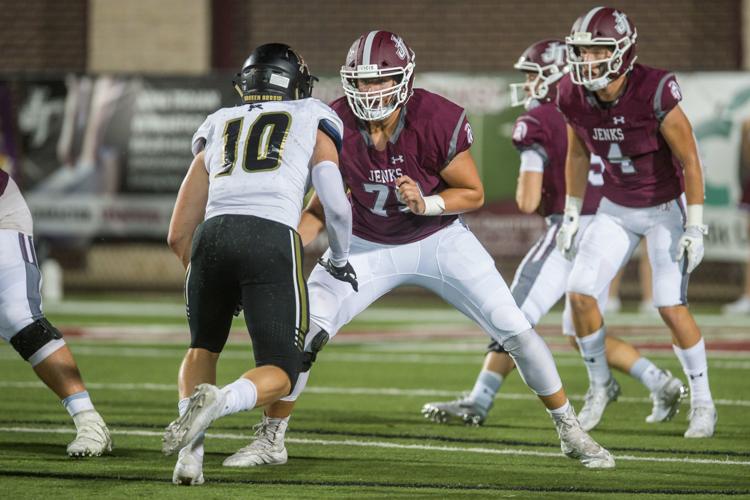 OL nominee: Iman Oates, Edison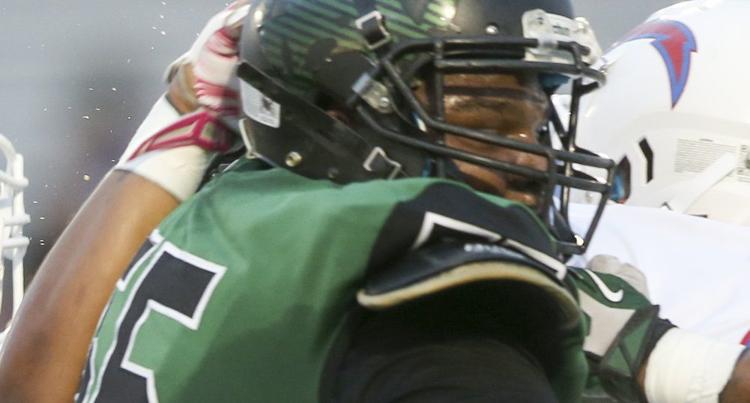 OL nominee: Lance Petermann, Stillwater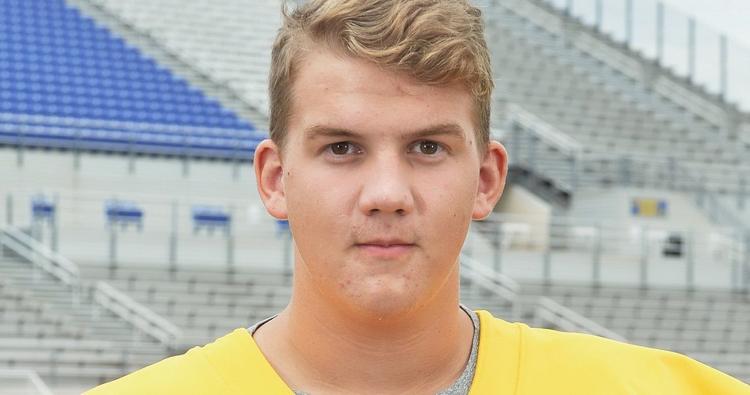 OL nominee: Alex Slaughter, Union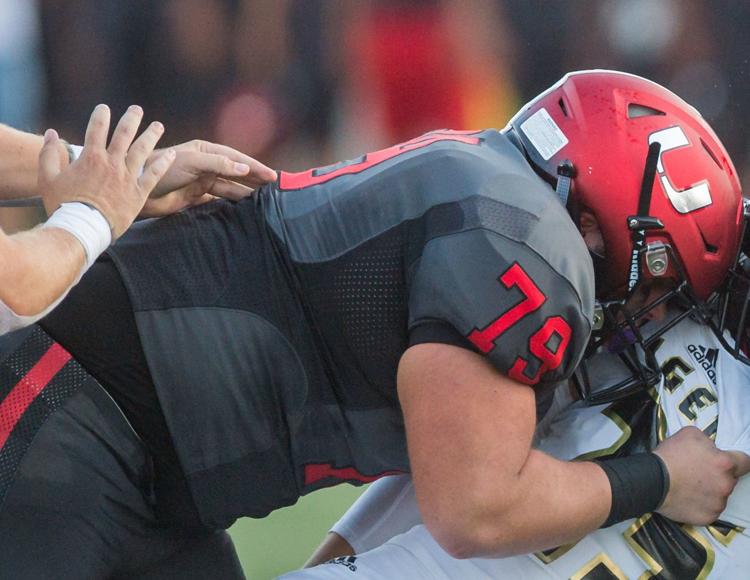 OL nominee: Caleb Townsend, Bixby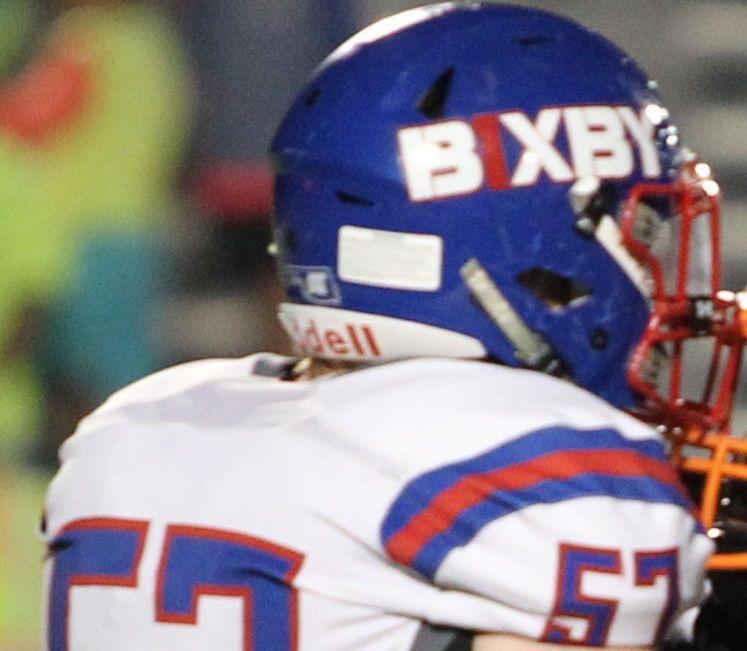 OL nominee: Kainan Wade, Cleveland
OL nominee: Talon Wheeler, Broken Arrow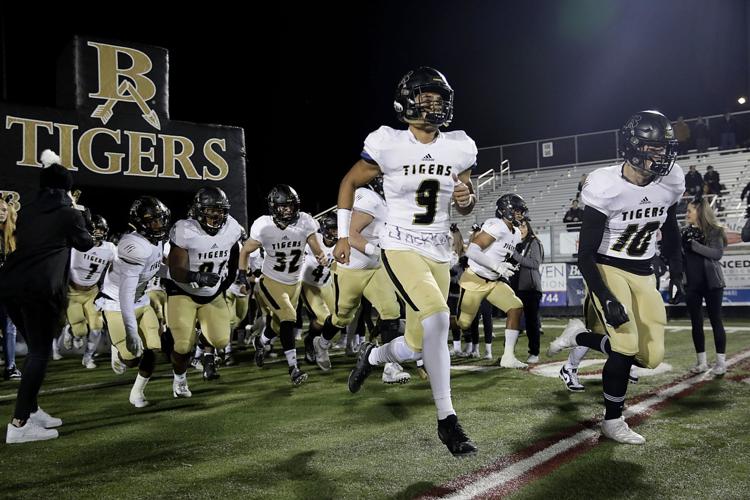 DL nominee: Jaden Brown, Booker T. Washington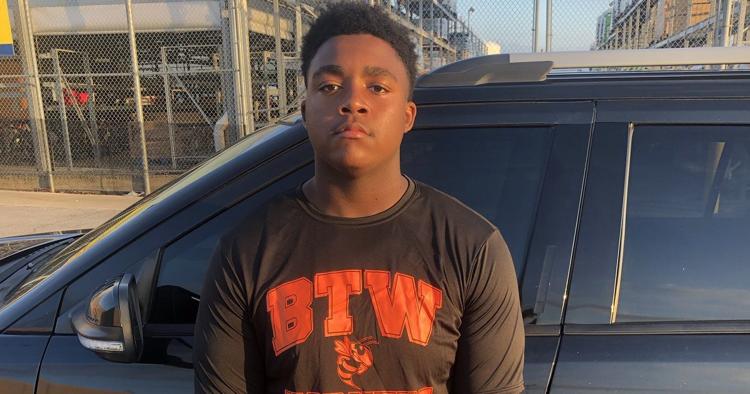 DL nominee: Justin Hines, Coweta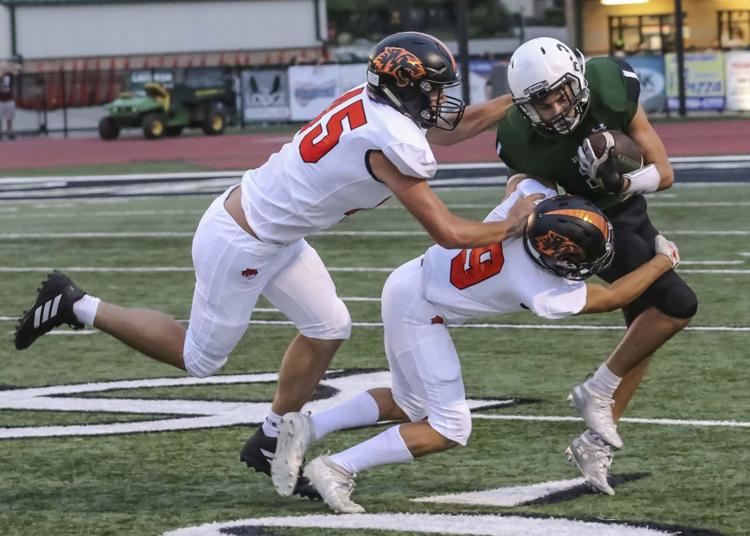 DL nominee: Michael Jamerson, Owasso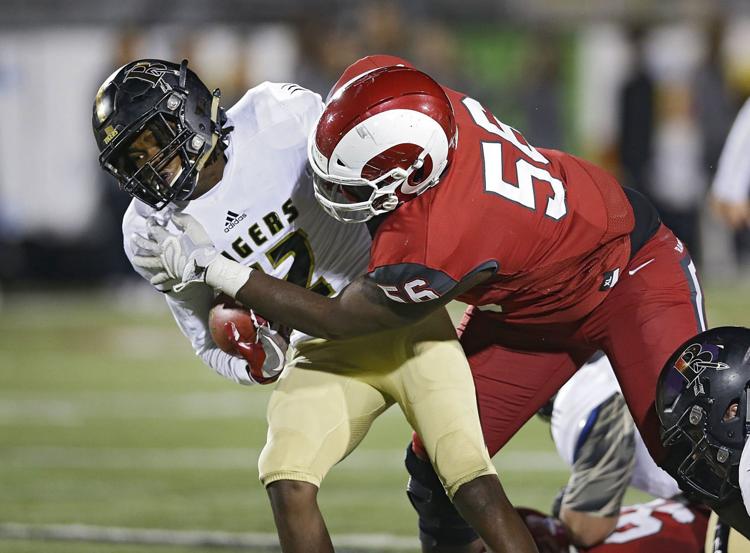 DL nominee: Holden Martinson, Edison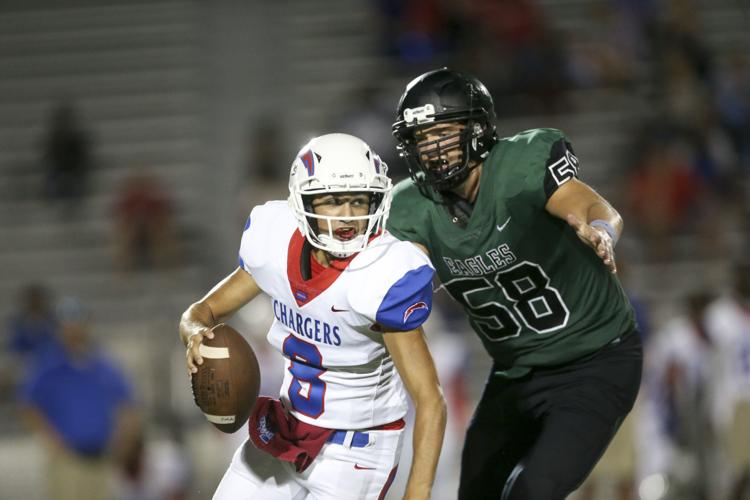 DL nominee: Chris McClellan, Edison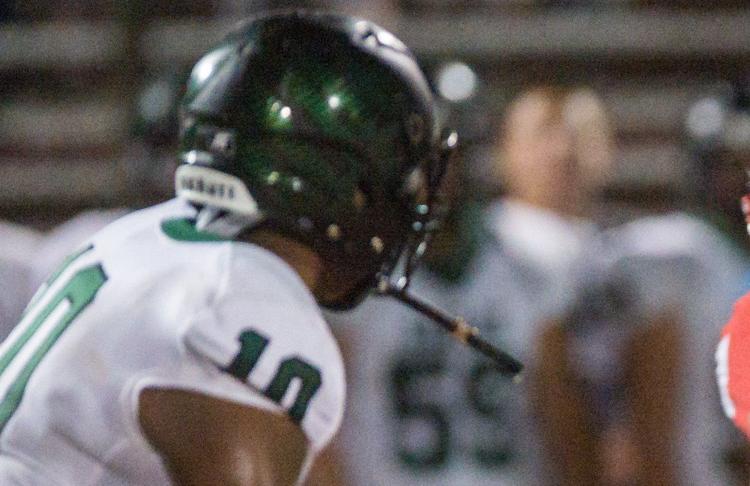 DL nominee: Luke McEndoo, Stillwater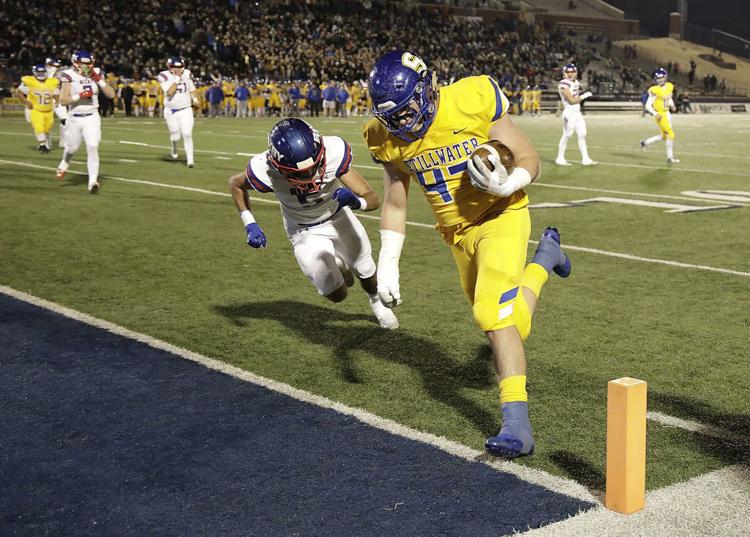 DL nominee: Owen Ostroski, Holland Hall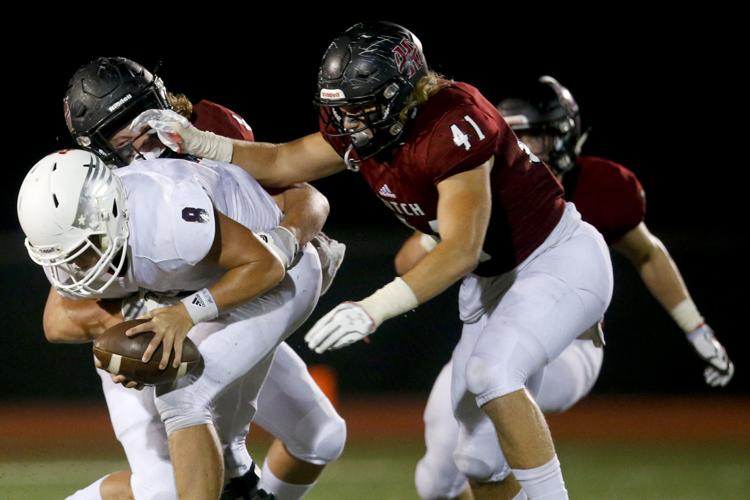 DL nominee: Owen Pazzo, Cascia Hall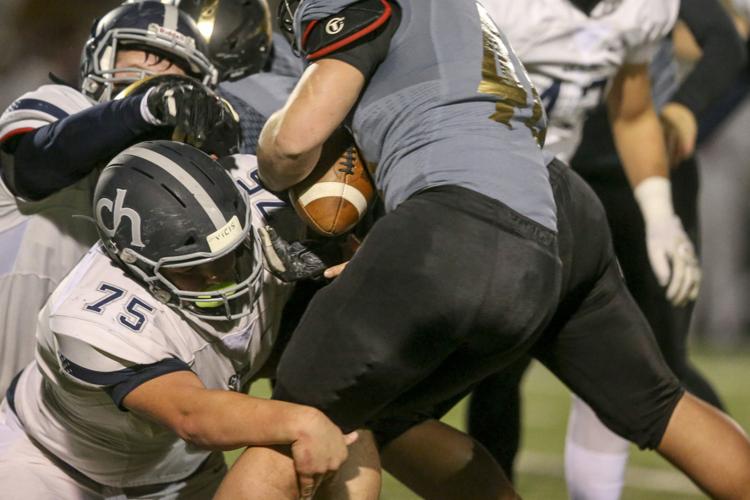 DL nominee: Evan Raines, Verdigris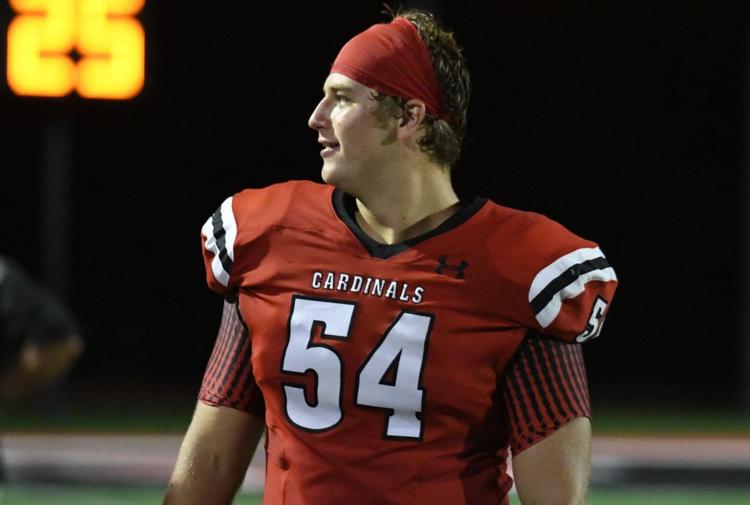 DL nominee: Isaac Smith, Wagoner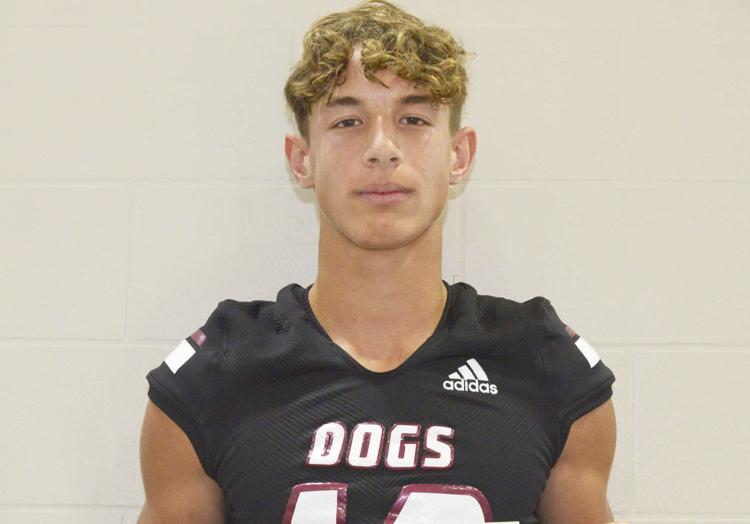 Linebacker nominee: Gabe Brown, Stillwater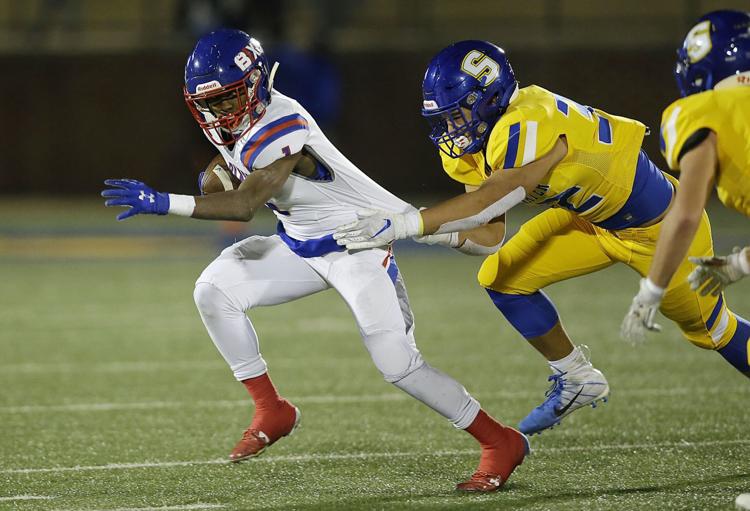 Linebacker nominee: Brenden Dye, Owasso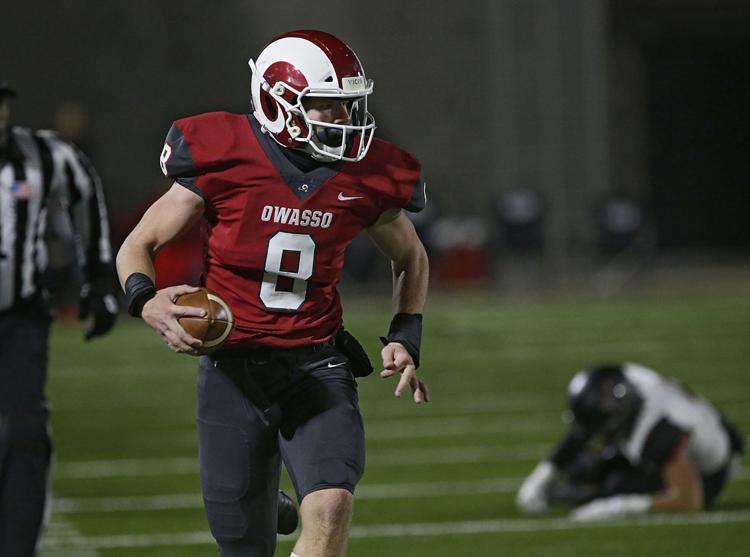 Linebacker nominee: Trey Gause, Wagoner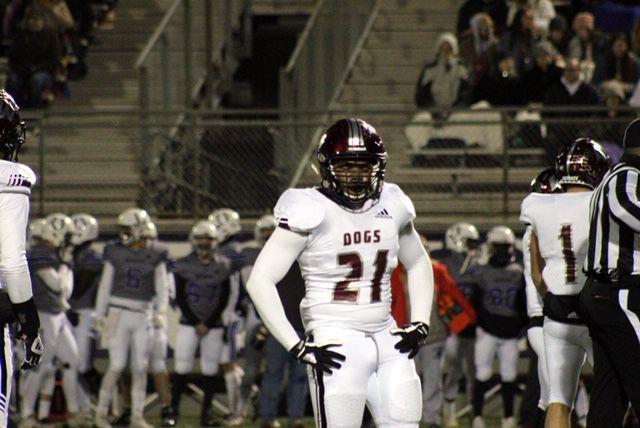 Linebacker nominee: Cade Gibson, Metro Christian
Linebacker nominee: Daymon Levell, Lincoln Christian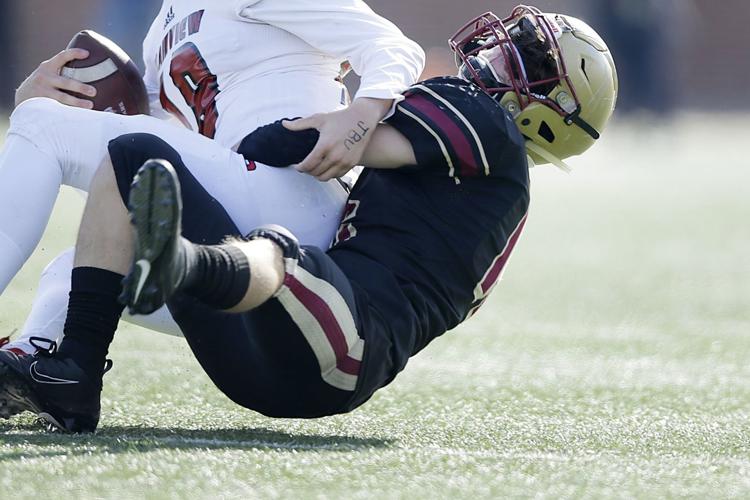 Linebacker nominee: Darryan Moss, Broken Arrow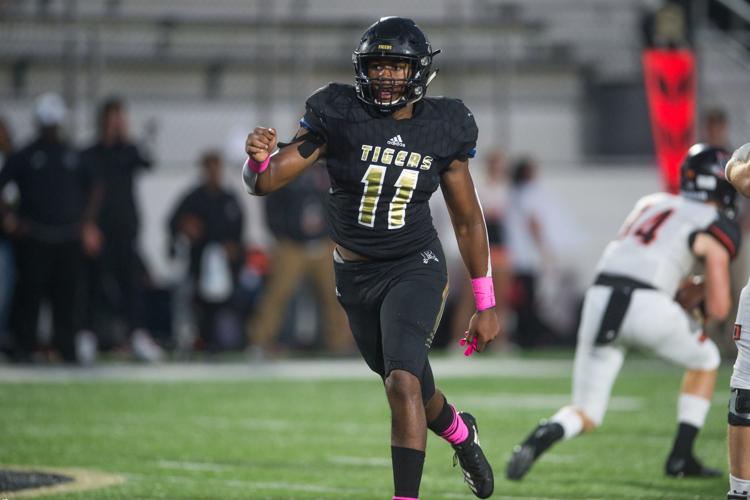 Linebacker nominee: Emaud Triplett, Owasso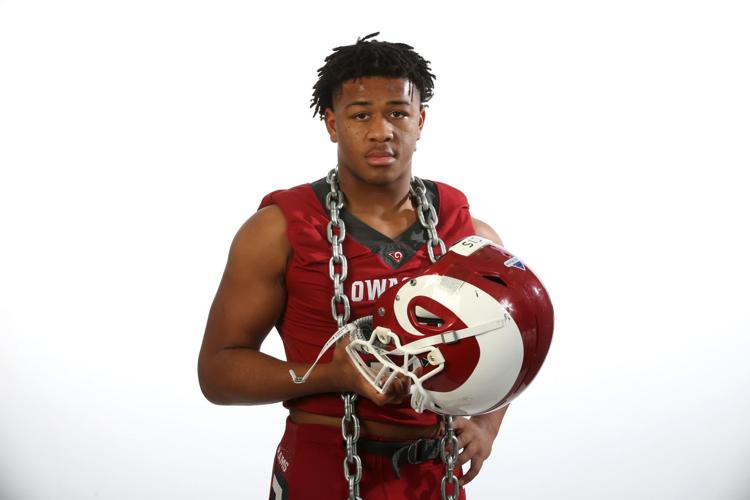 Linebacker nominee: Tyson Ward, Jenks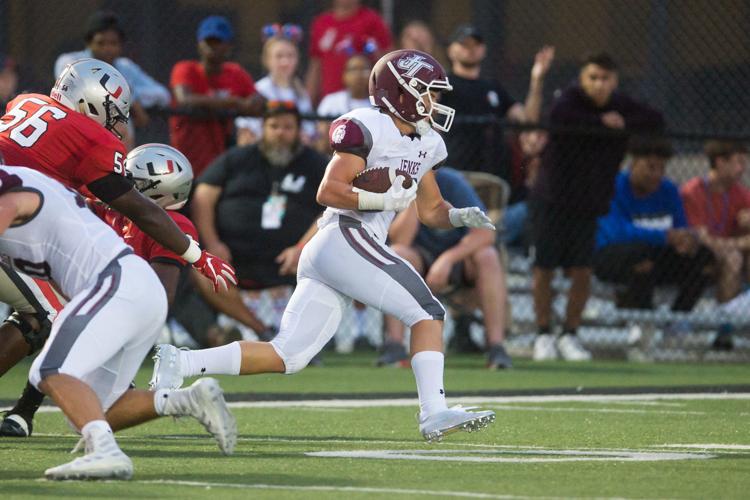 Linebacker nominee: Nick Wedel, Bixby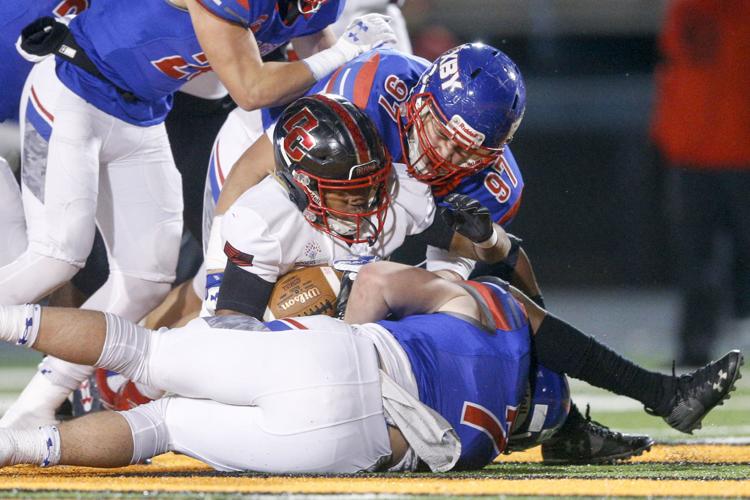 Linebacker nominee: Braeden Winters, Bartlesville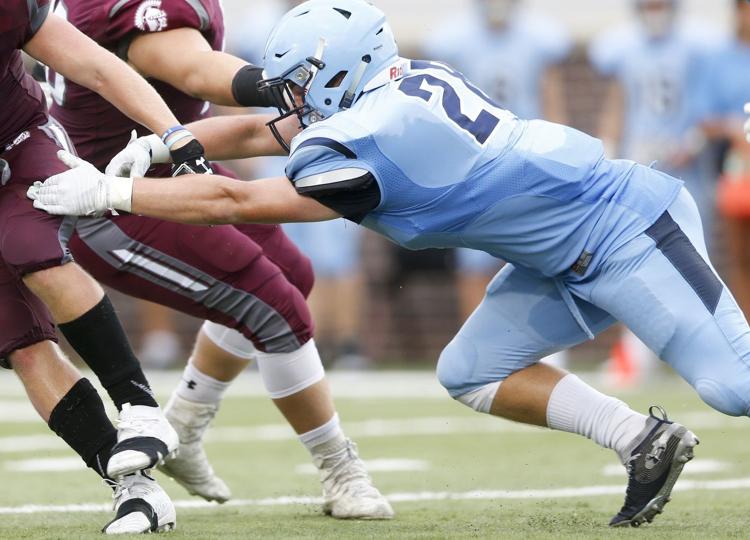 Defensive back nominee: Eli Benham, Sperry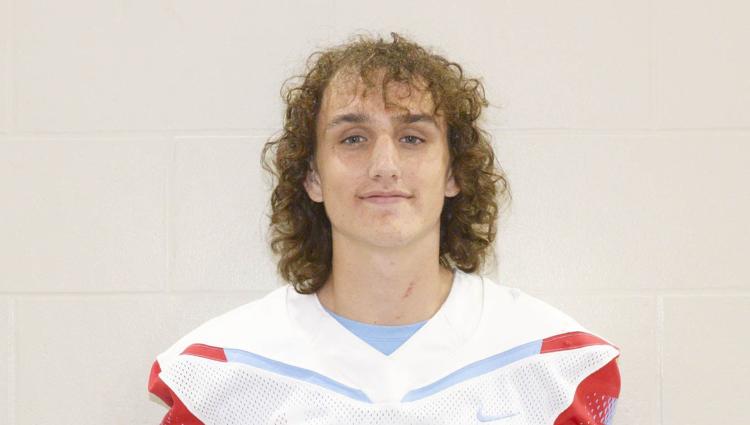 Defensive back nominee: Kendal Daniels, Beggs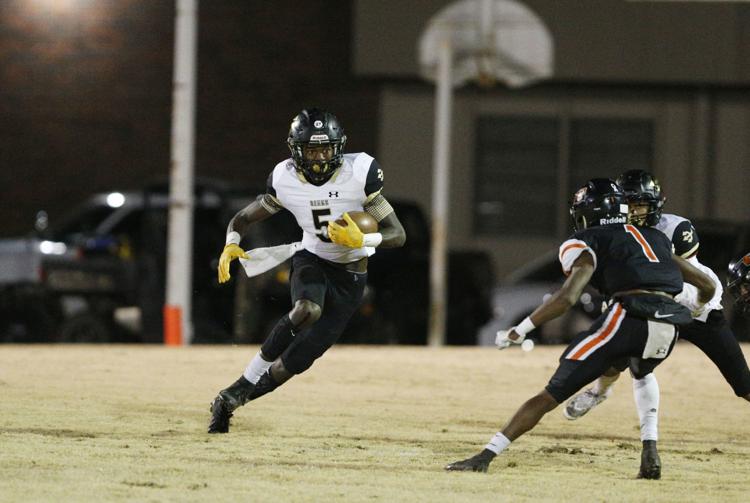 Defensive back nominee: Marc Gouldsby, Holland Hall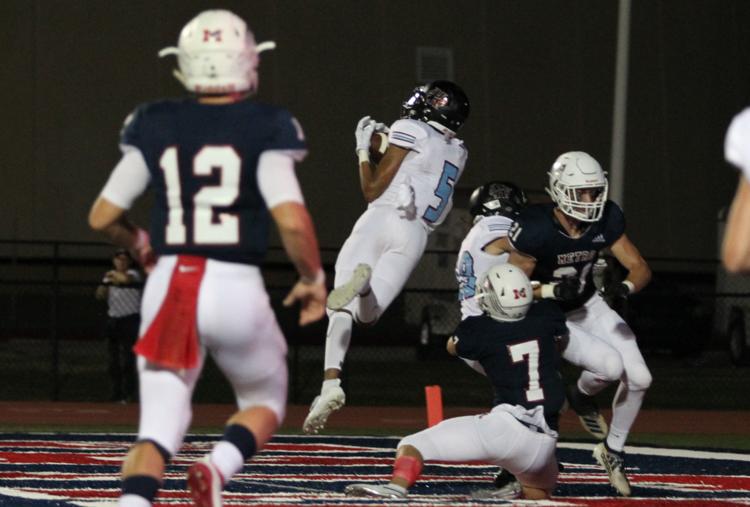 Defensive back nominee: Gage Laney, Owasso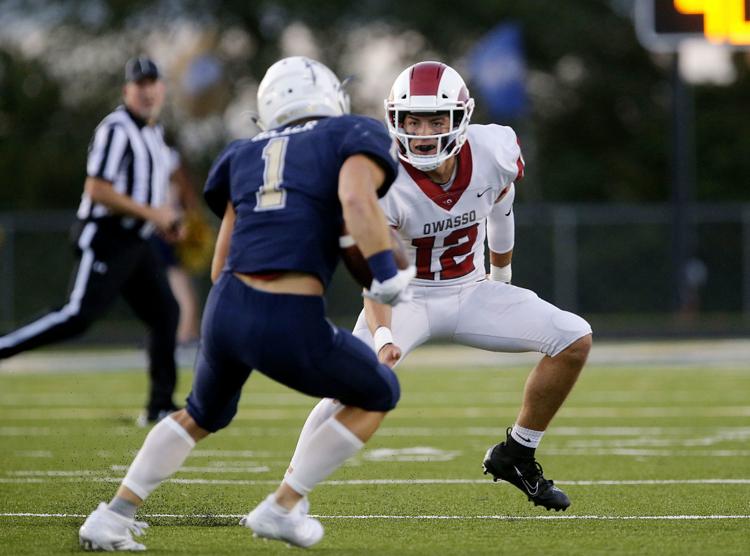 Defensive back nominee: Grant Lohr, Jenks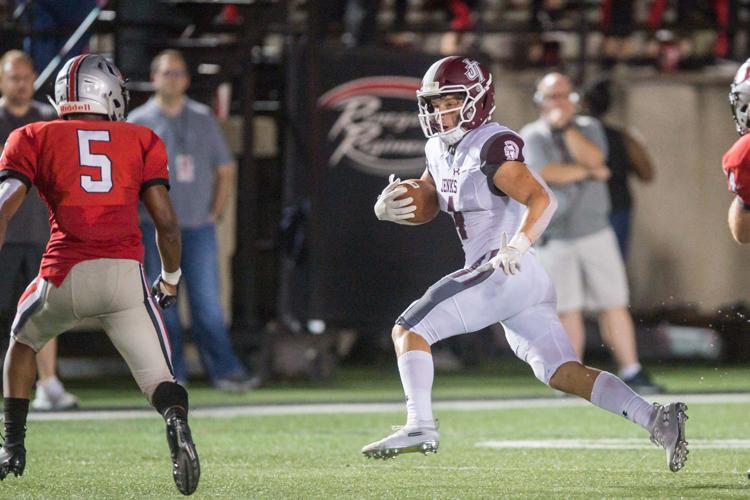 Defensive back nominee: Keuan Parker, Booker T. Washington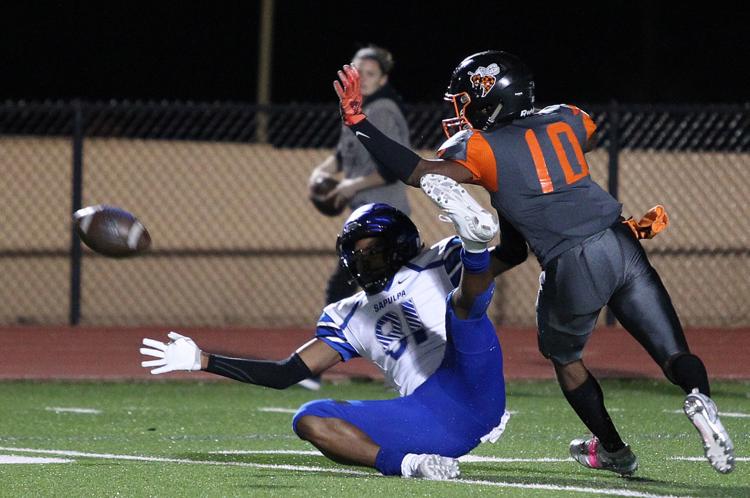 Defensive back nominee: Jayden Patrick, Jenks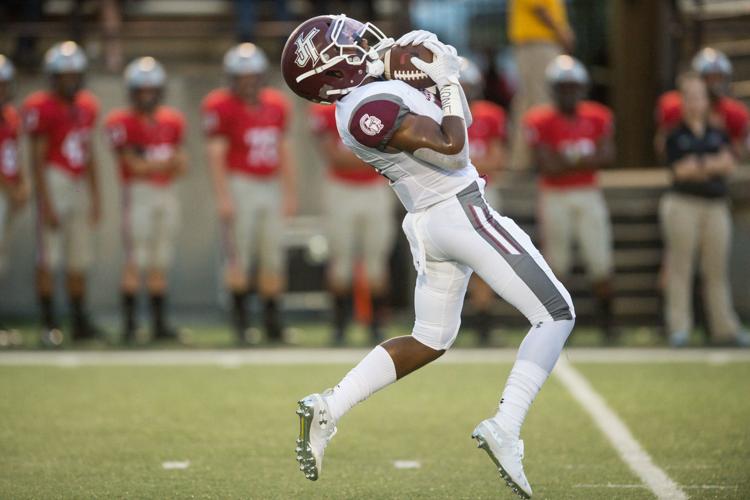 Defensive back nominee: Tevin Williams, Stillwater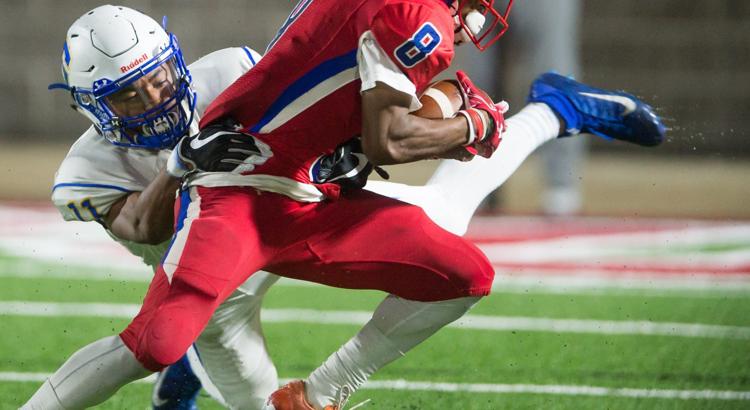 Defensive back nominee: Ty Williams, Muskogee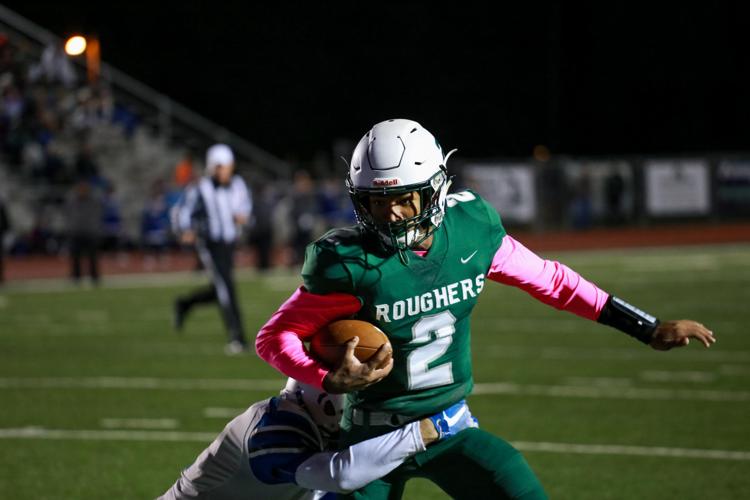 Defensive back nominee: Chance Wilson, Rejoice Christian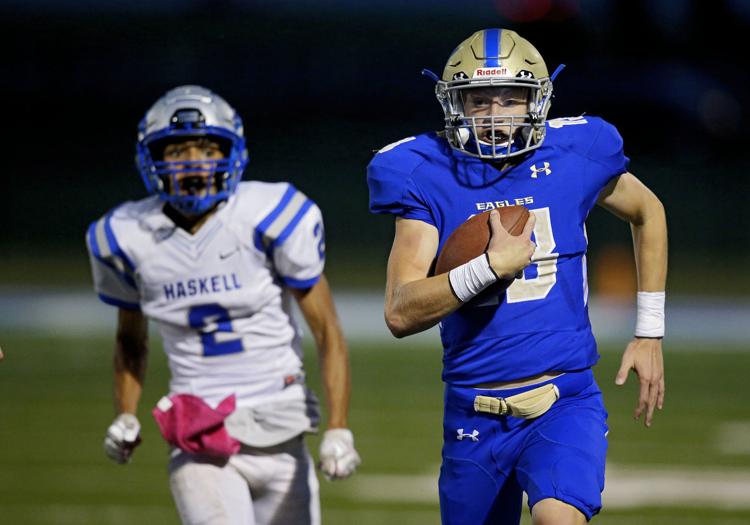 K/ST nominee: Ben Brown, Rejoice Christian
K/ST nominee: Ryan Conner, Claremore
K/ST nominee: Caden Davis, Bartlesville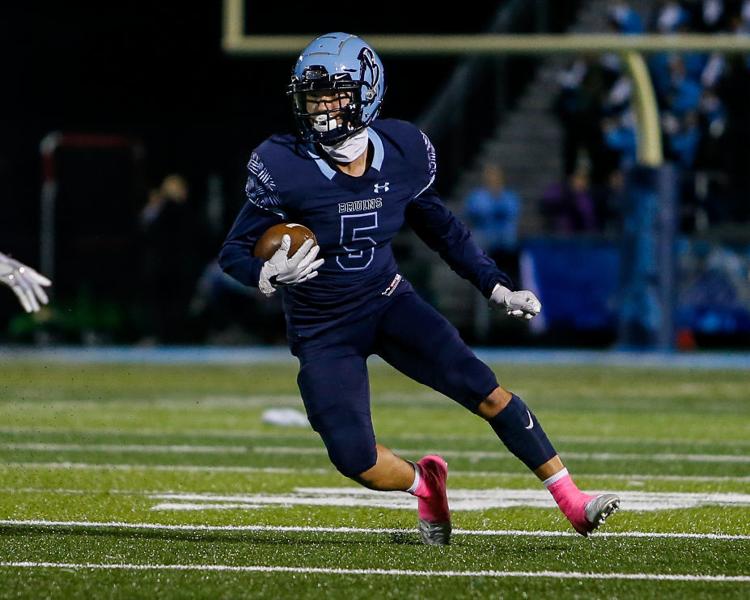 K/ST nominee: Christian Gotcher, Claremore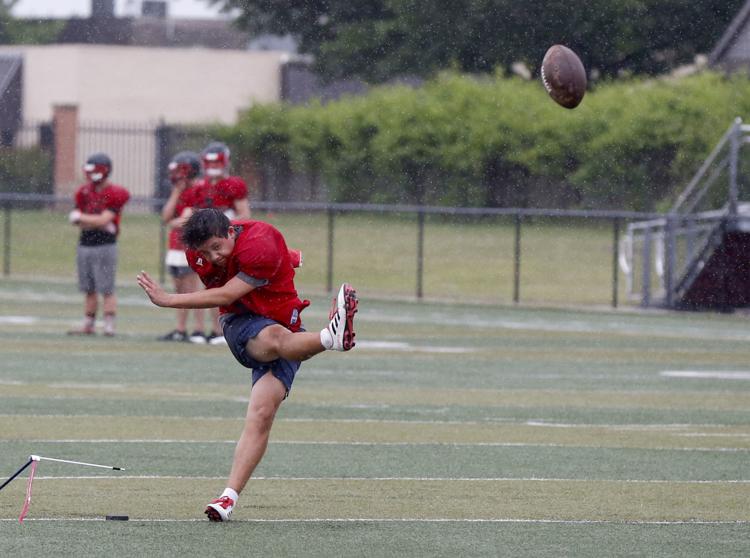 K/ST nominee: Magnus Lepak, Holland Hall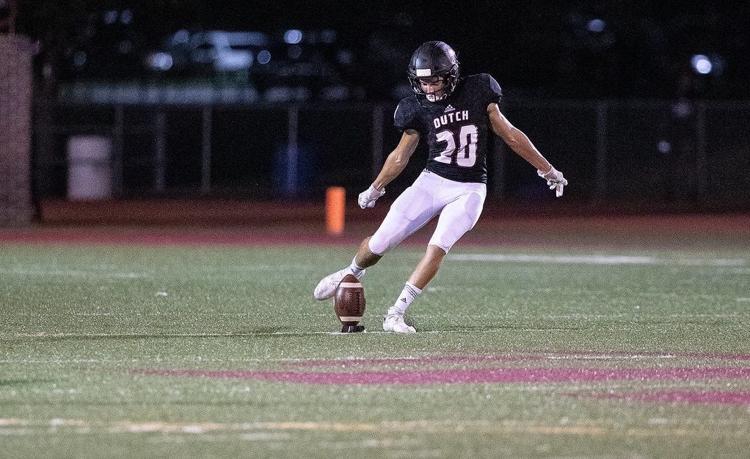 K/ST nominee: Jonah Edwards, Victory Christian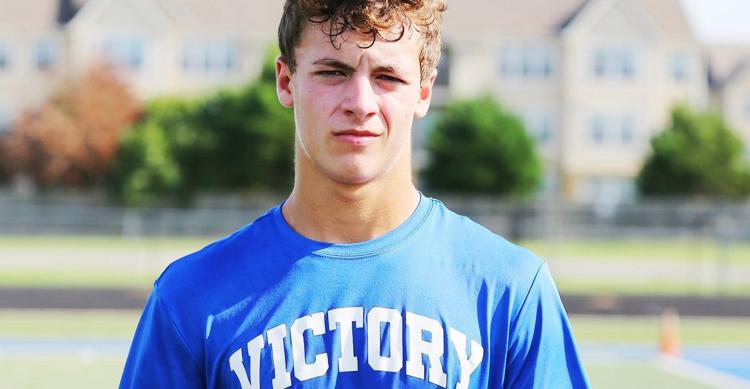 K/ST nominee: Mason Ford, Coweta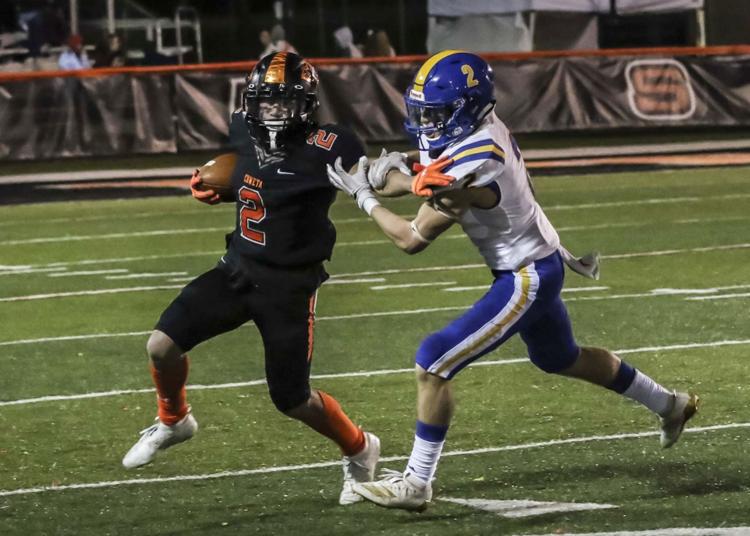 K/ST nominee: Hagen Hood, Owasso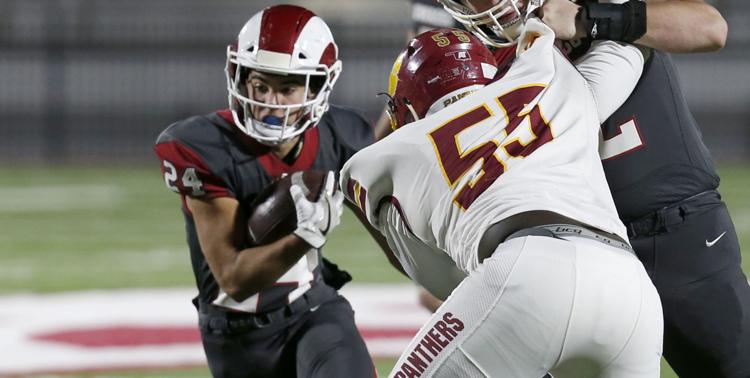 K/ST nominee: Maurion Horn, Broken Arrow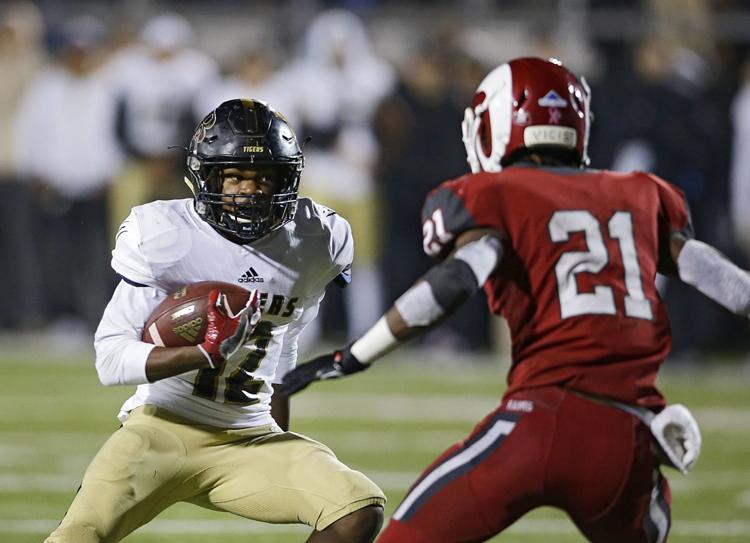 K/ST nominee: Garrett Long, Adair