STILLWATER — Instead of opening the season with a historic win, the University of Tulsa left Boone Pickens Stadium with flashbacks of previous losing seasons defined by miscues.
In Saturday's 16-7 defeat to No. 11 Oklahoma State, the Hurricane went 0-for-11 on third down, had 15 penalties, including one that negated a touchdown, missed a field goal and got another taken off the board because of an ill-timed timeout.
"We hurt ourselves with too many penalties; we just had too many penalties as a team today," coach Philip Montgomery said. "Some of that is first-game stuff that we've got to get corrected. We're going to learn a lot from this tape."
Film sessions will be painful. In a particularly brutal moment, TU led 7-3 when it faced third-and-2 in the third quarter. What followed was a delay-of-game penalty out of a timeout, leading to a punt.
"It just seemed like every time we had something substantial we had a penalty or were shooting ourselves in the foot in some way or another," quarterback Zach Smith said. "It's hard to get a rhythm going whenever that stuff's happening. We've got to clean that up, which we will."
After the Cowboys took a 10-7 lead on the first play of the fourth quarter, the Hurricane produced a solid drive that included big plays from running back Deneric Prince. He received the majority of the carries with Shamari Brooks out after tearing his ACL in practice this week and Corey Taylor II recently coming out of quarantine.
Prince put TU inside the 10-yard line, but the opportunity was wasted. A false start occurred on a perfectly executed touchdown play and then freshman Tyler Tipton missed a short field goal.
"We had a chance to go down and answer right there," Montgomery said. "We took the ball straight down the field and had to fight through some adversity to get the ball inside the 5-yard line. Then we were down there in all the noise and got delayed on the snap.
"It's frustrating, but we're going to learn from it. From an effort standpoint, you can't question the effort we gave throughout the game in all three phases. Now, we just have to learn and get better."
With the offense experiencing limited success because of penalties, the defense was exceptional for much of the game. OSU quarterback Spencer Sanders left with an early injury and backup Ethan Bullock struggled under pressure from the Hurricane, which had six sacks through eight series.
Three of those were from linebacker Zaven Collins, whose third-quarter departure for the locker room to get fluids coincided with the Cowboys finding rhythm offensively. Collins didn't play for most of the second half, when OSU gained 180 of its 277 yards.
OSU running back Chuba Hubbard and wide receiver Tylan Wallace, two of the best skill-position players in the country, were limited to fewer than 100 yards apiece. The Hurricane also forced two turnovers — an interception and a fumble.
"I'm very proud of my defense," cornerback Allie Green IV said. "Guys stepped up."
TU's lone score came late in the first half on a pass from Smith to Josh Johnson, and the Hurricane had a chance to win the game in the closing minutes but instead committed three penalties and gave up a sack on fourth down, a sequence that likely haunted the team for the 72-mile bus ride back to campus.
"They're the No. 11 team in the nation," Montgomery said. "We had our opportunities to win this game, for sure."
---
Tulsa at Oklahoma State: Illingworth comes on in relief to rally Cowboys past Hurricane; Get all our coverage here
Our best photos as OSU and TU kick off their 2020 season
Bill Haisten: In a game both terrible and dramatic, OSU survives the Golden Hurricane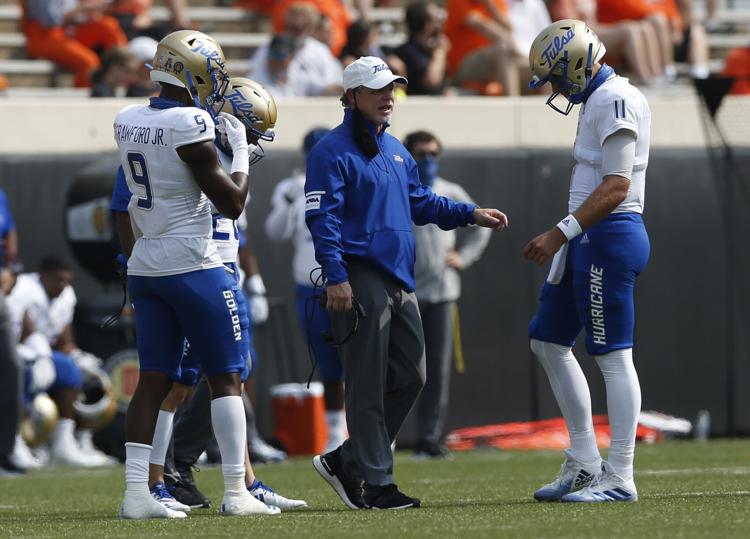 Video: Chuba Hubbard's postgame interview following win over TU
Cowboys survive Tulsa behind a solid defense and a true freshman quarterback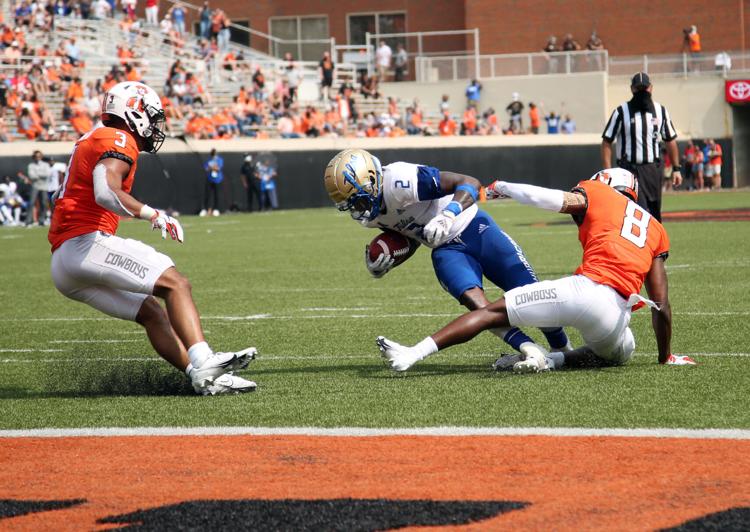 Video: Defensive coordinator Jim Knowles talks about OSU's performance against TU
Not a normal game day: No tailgating for TU-OSU game; attendance limited to 14,668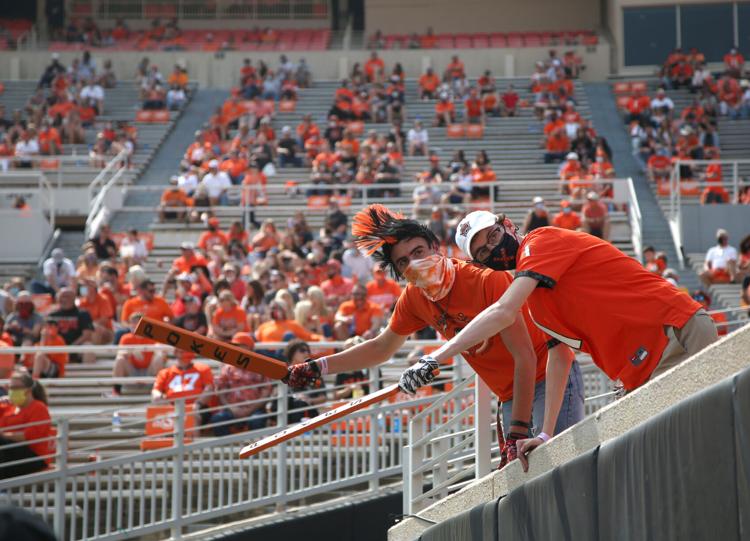 Miscues doom Hurricane in painful 16-7 loss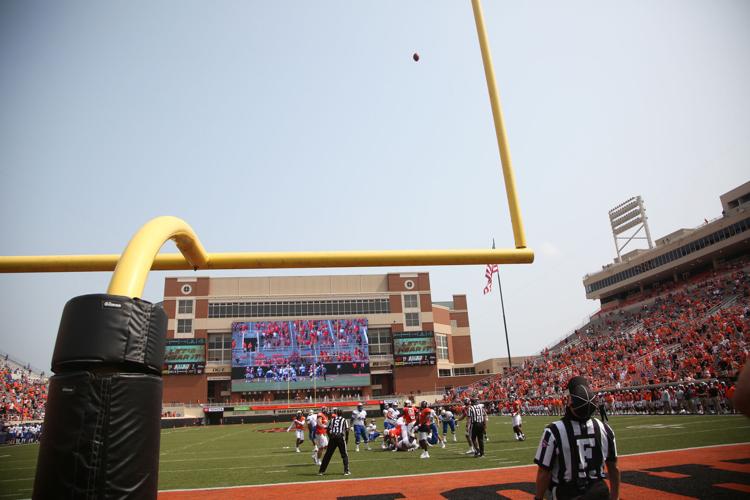 Tulsa at No. 11 Oklahoma State four downs: Cowboys defense lives up to the hype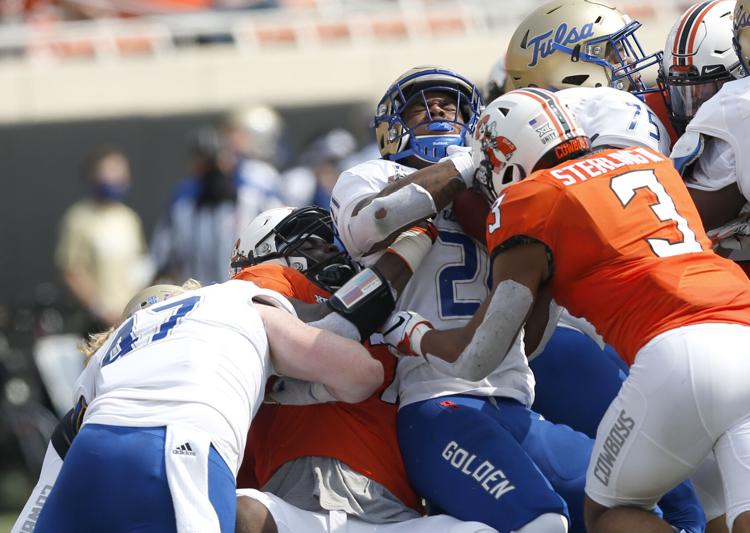 Tulsa at No. 11 Oklahoma State notebook: Injuries knock out key players for both teams
Video: Mike Gundy on OSU's quarterback situation following the win over TU
TU's Shamari Brooks out for the season with a left-knee injury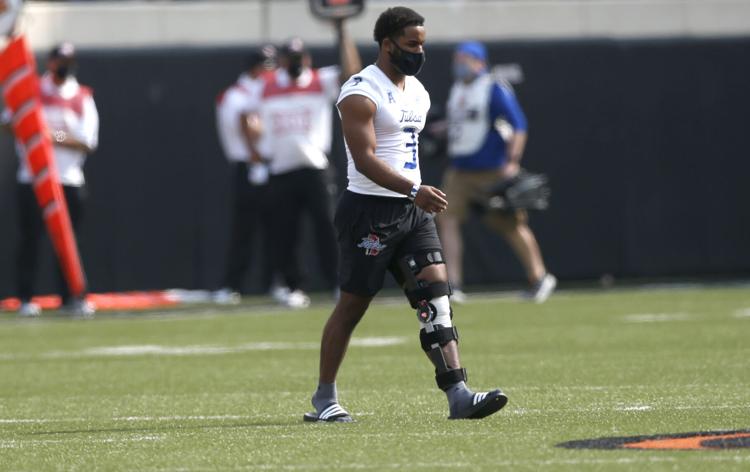 Follow the action on Twitter with the Tulsa World sports department
Season opener against Tulsa is the first chance for Cowboys receiver Tylan Wallace to show he's still got it
After delays, Hurricane ready to open season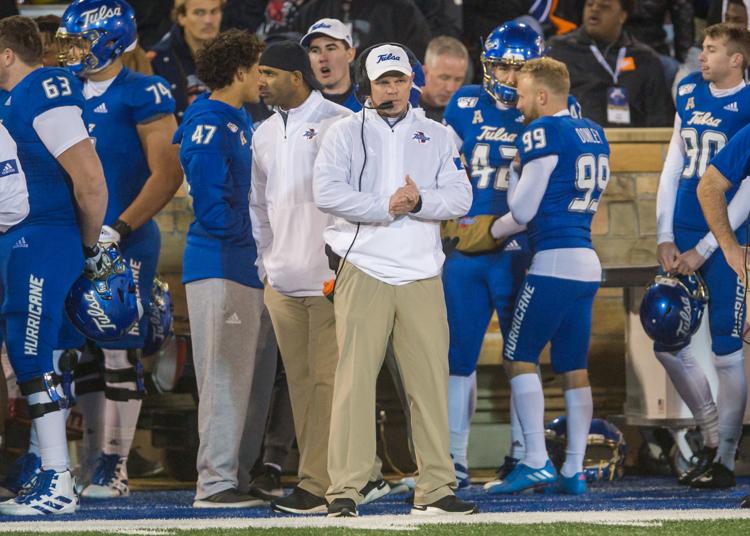 Tulsa at OSU: Breaking down the matchups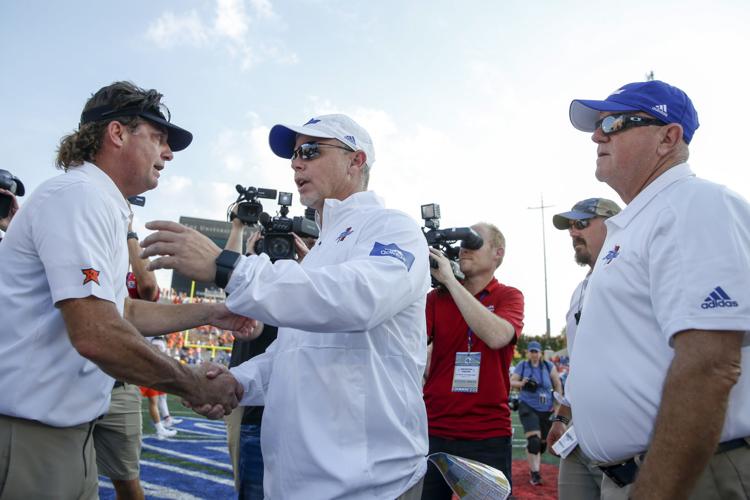 Every lightning strike drew miserable groans on that rainy evening, Sept. 17, 2011.
This weekend, OSU and TU will meet for the 74th time. Take a look back at recent games in the series here
NFL week 1 games concluded last night with two Monday Night Football games.
No. 15 Oklahoma State is one of four Big 12 schools in the preseason poll voted on by a 62-member panel of journalists covering college football.
Happy birthday to Oklahoma State head football coach Mike Gundy, who turned 53 on Wednesday. Take a look back at his 129 wins as Cowboys coach.
Expectations are high in Stillwater where the Cowboys return two of the more electric players in college football, Chuba Hubbard and Tylan Wallace. 
Philip Montgomery is set to begin his sixth season as TU's head coach. Montgomery is 25-37 through five seasons, winning 16 games in his first…
On Aug. 31, 2017, the Oklahoma State Cowboys and Tulsa Golden Hurricane began their football seasons on a Thursday night in Stillwater.
TUSportsExtra.com: Home to everything Golden Hurricane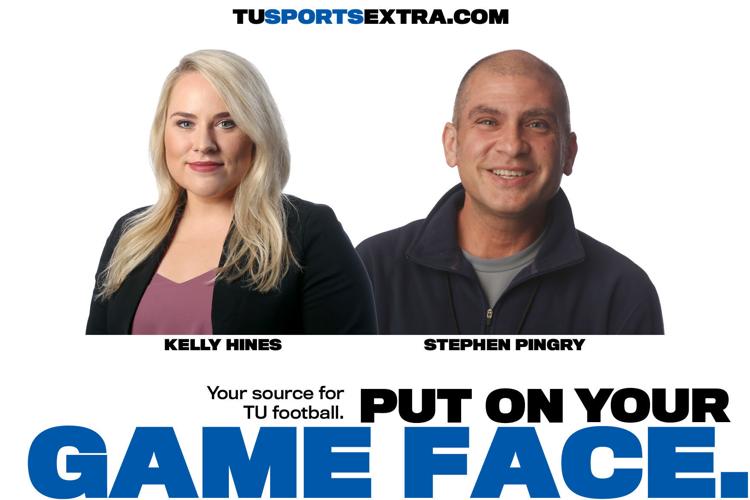 OSUSportsExtra.com: Home to everything orange and black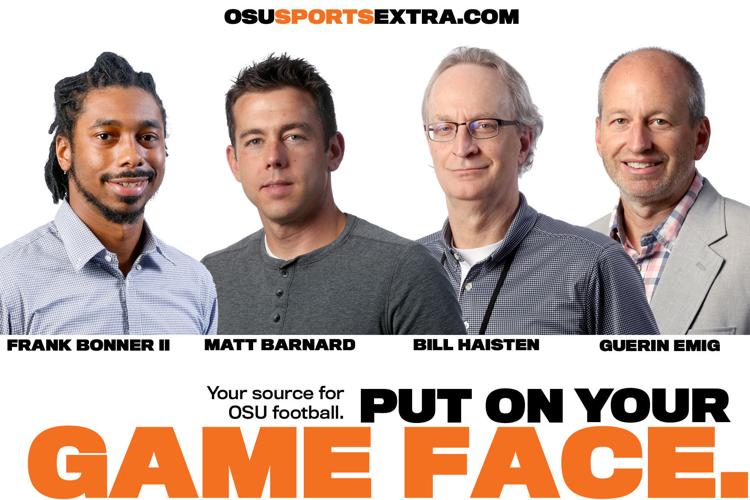 Kelly Hines 918-581-8452
Twitter: @KellyHinesTW
Be the first to know
Get local news delivered to your inbox!