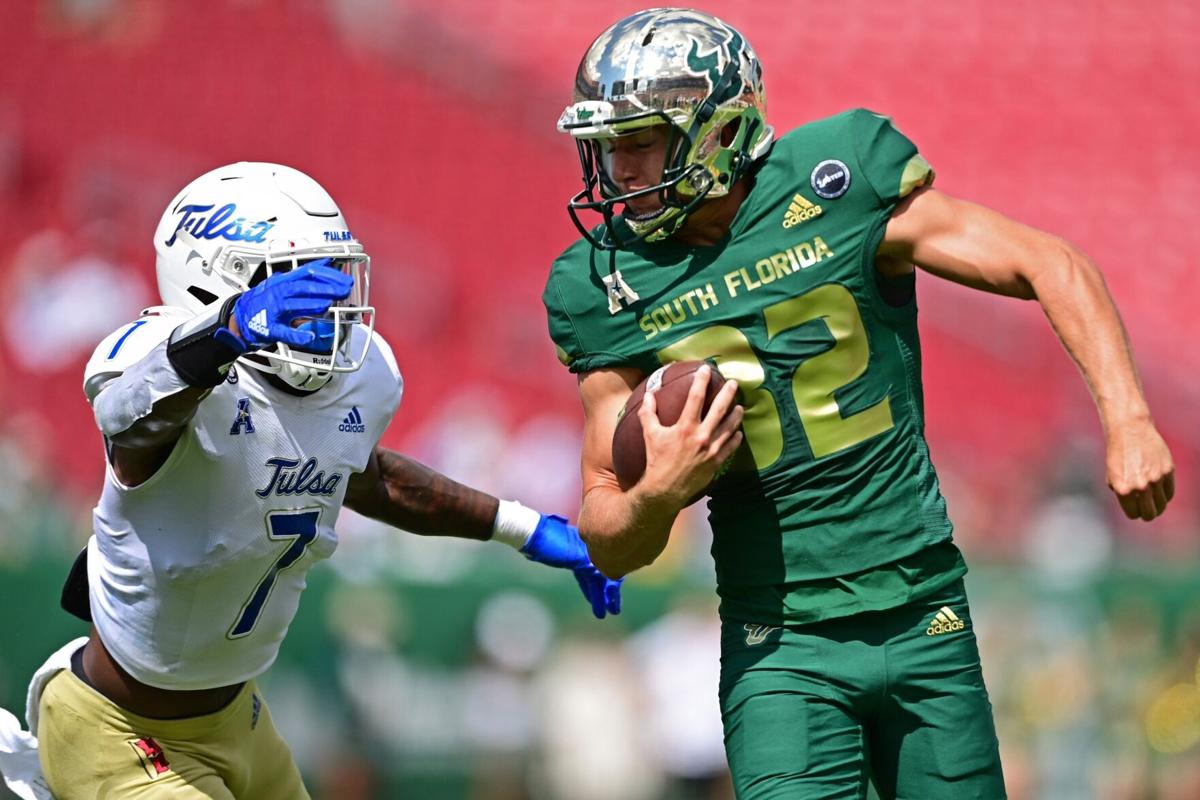 With the season rapidly winding down, the University of Tulsa will recognize 25 seniors on Saturday before what could be their final game at H.A. Chapman Stadium.
The first-year seniors can return in 2022 because of the additional season offered by the NCAA as a result of COVID-19.
"We gave them the choice, whether they wanted to do it now," coach Philip Montgomery said. "It doesn't mean that they're coming back (if they don't) or if they go out there, that doesn't mean that they're not coming back. It's just giving them the opportunity to make that decision."
Many of the seniors were signed in 2017 as part of what became one of the most talented classes in program history. Although the Hurricane has delivered only one winning season during their careers, it contended for a conference championship last year with those players in key roles.
"They've really raised the level of our program," Montgomery said. "We've done some good things and we've had some up-and-down years in there, and they've been involved in the majority of all of those.
"When you look at the level of talent that's in our program now, what we compete against on a weekly basis — not only just in our conference, but what we do outside of our conference — those guys have really raised the bar when it comes to that."
Among the seniors are six players who have played in at least 50 games — most notably safety Cristian Williams, who has been in the program for all seven of Montgomery's seasons. Others transferred in along the way including safety TieNeal Martin, who took the junior-college route but still managed to spend four years at TU.
"I just thank (the coaches) for the opportunity to play DI football," Martin said. "I never take it for granted. I'm very blessed to be in this position. … Everybody that has been here has showed me love and I just want to reciprocate. Without them, I wouldn't be the person I am today."
Montgomery's son, Cannon, is a fifth-year receiver who will participate in Senior Day despite having an additional year of eligibility. He also is the team's holder on field goals and extra-point attempts.
"It'll be an emotional night from that standpoint," Philip Montgomery said. "We'll see if he decides to play another year or not. But I know he's going to take advantage of this opportunity here and kind of see at the end of the season (what he wants to do)."
The Hurricane, as a three-touchdown favorite, will look to navigate the emotions of Senior Day without jeopardizing the outcome of the game. TU needs to win its last two games to reach bowl eligibility, a priority for those concluding their careers this season.
"Senior Day is going to probably just make me play better," offensive lineman Dylan Couch said. "Everybody that has been around me my whole life is going to be there and it's going to be a very emotional day for me. So I just kind of feel like that will only let my playing go to a higher level."