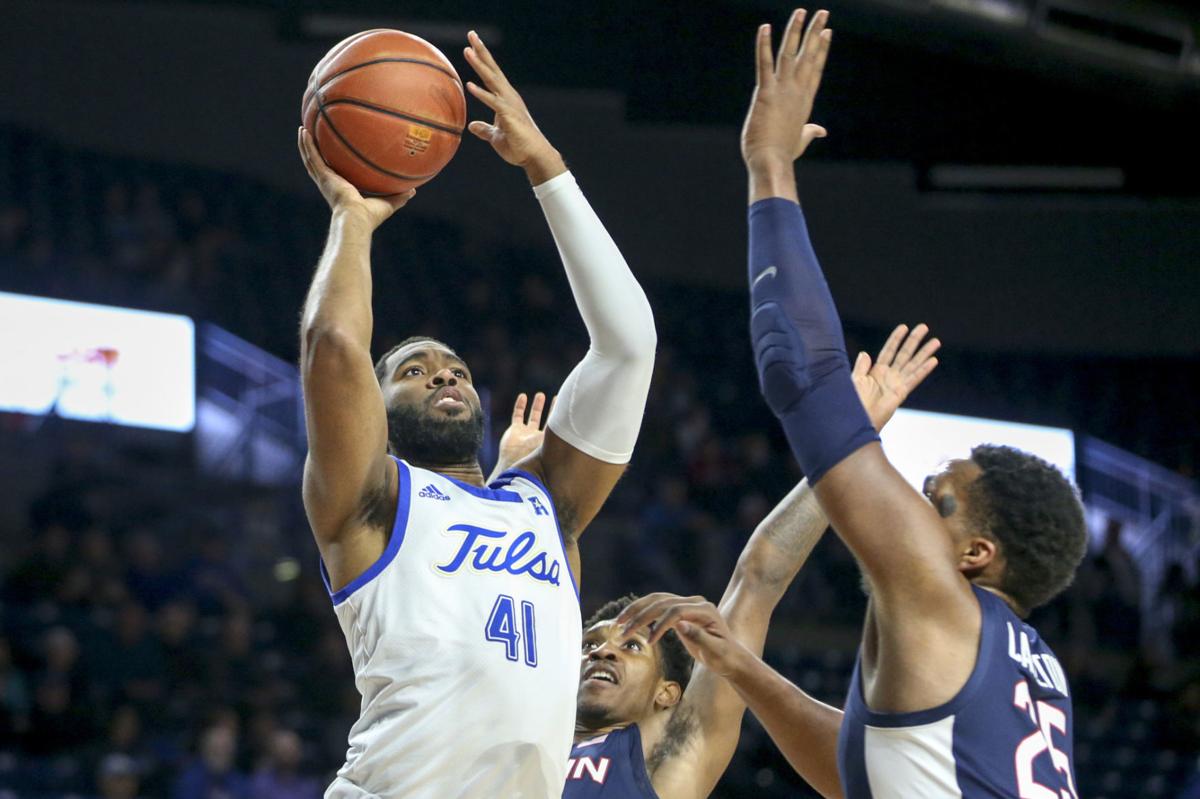 When Jeriah Horne last played for the University of Tulsa, he scored 15 points in a loss at Wichita State to conclude the 2019-20 regular season.
The Hurricane finished in a three-way tie with Houston and Cincinnati for the American Athletic Conference championship and was gearing up for the league tournament before COVID-19 abruptly ended the season.
Three weeks later, Horne opted to leave the team and landed with Colorado as a graduate transfer. This season, he averaged 10.8 points, led the Buffaloes with 5.8 rebounds and started nine games.
Colorado had a successful year, going 23-9 and making the NCAA Tournament, where it defeated Georgetown in the first round before losing to Florida State in the second.
TU, meanwhile, went 11-12 as part of a disappointing finish to the year. While six players headed for the transfer portal, Horne made an unexpected decision to rejoin the Hurricane after the season away.
"I am very excited to return to TU basketball," Horne told the Tulsa World. "It's an awesome opportunity. In addition to being able to play closer to my family, I feel we have unfinished business at Tulsa."
A versatile 6-foot-7 forward from Overland Park, Kansas, Horne was an exciting player for two seasons at TU, averaging 10.6 points and five rebounds. He led the Hurricane in 3-pointers, a total of 105 makes in two seasons, but became an offensive weapon who caused matchup problems.
Among his best performances in a TU uniform were seven games with at least 20 points. Most memorably, he torched UConn for 27 points on Jan. 16, 2019, producing a quote from Huskies coach Dan Hurley that appeared to fuel Horne from there.
"Defensively, we did a horrible job on Horne," Hurley said. "To allow a guy who's a one-dimensional, catch-and-shoot player to have that many good looks — it spoke to how we weren't locked in."
The transfer portal is brimming with more than 1,000 players trying to find their next home. Horne is one of fewer than 10 in recent years who have opted to go back to a previous stop, essentially receiving a do-over as a result of the additional year of eligibility offered by the NCAA because of COVID-19.
"In my opinion, that's what this extra year is all about — giving back to athletes, coaches and schools those moments that were denied by COVID-19," Horne said.
Horne, whose career began at Nebraska, will likely slide back into a prominent role at TU. The Hurricane's only players who averaged in double figures this season were Brandon Rachal, who is pursuing professional opportunities, and Elijah Joiner, who transferred to Iona.
"We need to make another run at a conference title and a successful postseason," Horne said. "I believe coach (Frank) Haith and his staff can lead us there."
Emig and Haisten: A classic Final Four game and new presidents at TU, OSU