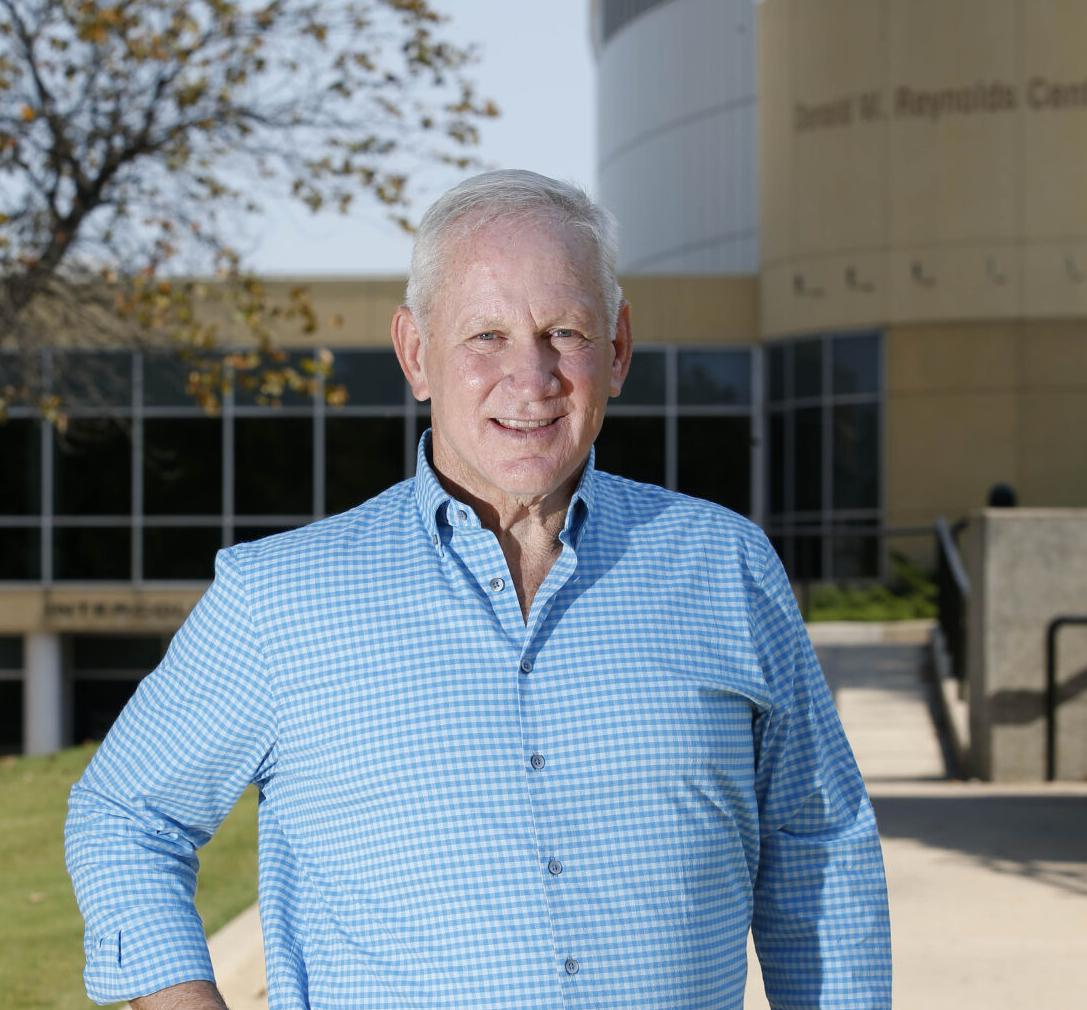 On his way to the University of Tulsa campus Wednesday, interim athletic director Rick Dickson got turned around near downtown.
"I'm reorienting myself on Tulsa's street system so I don't get lost every morning," he said.
Dickson is from Tulsa but hasn't lived here in 26 years. He graduated from Bishop Kelley, played football at TU and was the university's interim athletic director in 1988 before becoming the athletic director the following year.
Although much has happened and a lot has changed since Dickson left, the unusual obstacles of managing the Hurricane athletic department remain the same.
In a column published on July 21, 1989, Tulsa World sports editor Bill Connors wrote: "Being athletic director at a small private institution committed to playing heavyweight competition has always been a challenge.
"It is more challenging in 1989, because TU has reached the crossroads of a new frontier. More resources are needed at a time when the city that provides them is mired in an economic slump."
Dickson went on to carry the Hurricane during his six-year tenure, playing a role in the formation of a football scheduling alliance that evolved into Conference USA and hiring men's basketball coach Tubby Smith, who took TU to the Sweet 16 and launched a decade of success for the program.
His background makes him uniquely suited to lead the Hurricane again. The university's financial problems were well-documented before the pandemic, prompting substantial voluntary pay cuts for former athletic director Derrick Gragg, football coach Philip Montgomery and men's basketball coach Frank Haith.
When COVID-19 hit, the situation worsened. Most of TU's staffers were furloughed for two weeks in the spring, and the university laid off 47 people last month to save $2.4 million per year.
Dickson has been aware of the money issues in the athletic department, having advised TU this past summer on a budget for the upcoming fiscal year. Since retiring from Tulane four years ago, he has run a consulting firm that assists colleges with various projects and campaigns.
Gragg informed Dickson of his decision to leave TU for a senior vice president position with the NCAA – and of his suggestion to bring Dickson in on a temporary basis to steady the ship.
"I was kind of startled," Dickson said. "I said, 'Dude, I thought you liked me.' ... I wasn't originally very receptive, not for any reasons in Tulsa but just my own and the life that we were living (in New Orleans)."
When others in positions of influence began to lobby in his favor, Dickson began to reconsider.
"They said they needed help and when I hear that, my heart opens up a little bit and things change," Dickson said. "You start warming up to the idea and ultimately when (his wife) Brenda said I need to come do it, that's when the decision was made."
Said TU interim president Janet Levit when the announcement was made last week: "We are thrilled to have someone of Rick's caliber during this transition to lead our student-athletes and athletics department.
"His rich history with our university and community gives him the tools to hit the ground running in support of our student-athletes, coaches, trainers and staff."
As an athletic director, Dickson weathered more than his share of struggles. At Tulane in 2005, he handled the preparation and aftermath of Hurricane Katrina. In 2011-16, he raised $200 million to renovate and build athletic facilities.
He also was at Washington State in 1994-2000, overseeing an athletic department that received national recognition for its dealing of gender equity issues. He raised money for an indoor practice facility and the renovation of an on-campus arena.
"There's probably just a handful of people around the country that have been in as many car wrecks as I have," Dickson said. "Like I said to the staff yesterday, 'I'm not a savior, but I am a survivor.' ... We've experienced some adversity through the years and learned how to rally people and overcome it."
Dickson arrived in Tulsa on Tuesday and jumped into action, scheduling meetings to get up to speed. His wife will join him here in the coming weeks, and he expects this stay to last up to a year.
"It's not long term," he said. "I made that very clear. ... Obviously this position will be determined upon the selection of a permanent president who will then do a search for a permanent AD. I expect the time frame will be in the 9-12 months category."
During that period, Dickson plans to get his alma mater back on track, providing stability for the athletic department despite an unpredictable time in college sports as a result of COVID-19.
"I think Tulsa's done a remarkable job considering all that (has happened) and considering we're the smallest FBS institution out there and knowing what we are," he said. "We'll get through this."
Kelly Hines
918-581-8452
Twitter: @KellyHinesTW
Be the first to know
Get local news delivered to your inbox!