It had been 48 hours since the University of Tulsa's "Conversations That Matter" video was released on social media. As Golden Hurricane football coach Philip Montgomery detailed his role as a guest in the production, he also mentioned that his team had to have meaningful conversations about social injustice.
"Conversations That Matter" was a video that highlighted conversations about race and was produced by TU running back Corey Taylor II and former player Avery Gragg. While snippets of those recorded conversations were released in hopes that many would watch, Montgomery and his staff planned private meetings for his staff and players to have similar conversations.
"We've had several team Zoom calls, if you will, really trying to provide them a space and a platform to be comfortable to be able to get up and say whatever they wanted to say — let them talk about their experiences, let them talk about what they're feeling," Montgomery said in his last video conference with media. "There's so much emotion involved in everything that we're talking about, and so we've just wanted to give them a space to allow them to kind of voice some of those things. And then we tried to do a really good job of listening to our players, and we've been able to do some things from an action standpoint that we felt like that were going to be really positive on a lot of different fronts, and I think our team has really supported that part of it."
Montgomery would not provide details of the actions the program plans to take or what was discussed, saying he wanted those meetings to remain private so players can feel comfortable.
"I'd rather leave that between us as a team," Montgomery said. "That's the space that we wanted to create. We wanted to create a space that guests felt comfortable, they felt secure and safe in that environment that we were in and wanting to talk and express our feelings."
Taylor said what prompted the "Conversations That Matter" video was thinking about friends and teammates he'd known for years but never had these difficult conversations with. Although the video included participants from the women's basketball team, as well, Taylor and Gragg's original vision was the football locker room.
"Conversations That Matter" was the first public display of action by the TU football program for racial injustice. Members of the football program who participated included coaches Montgomery and Aaron Fletcher, and players Chris Paul, Seth Boomer, Josh Johnson and Tiller Bucktrot.
"I think it says a lot about those guys being willing to be a part of those conversations," Taylor said. "We didn't receive any hesitation from anyone. Everybody was, 'Hey, can you be a part of the conversation?' (and the response was,) 'Of course, like, I'd love to be a part of this.'
"But as a team, through this whole process we've been moving forward. We're focusing on having these conversations regularly so that we can bridge that gap so we can become even closer as a unit. So I think what you see on screen is some of the conversations that had already began to take place very recently right before the video. So it was awesome to be able to see, to put together because those are the environments that we are in, and I think you start with where you are, and then you continue to try and duplicate the success of those conversations and the effectiveness of those conversations as you're able to be successful in it in your own place."
Montgomery said the first action to take was listening, even those in charge.
"Some of it's hard to hear, right?" Montgomery said. "I mean, there's obviously things that all of us can do better. There's some things that you have to really open up your ears and heart and listen and continue to strive.
"We've all made mistakes. None of us are perfect. And so what we've got to do is continue to listen to each other, educate each other, help each other, but continue to have these conversations, right? And when we do that, I think we will all grow as a country and as a city, and just as people in general, because this is not a just now thing. This is not an Oklahoma thing. This is not a USA thing. This is a global deal that that we have to fight, we have to stop and we have to continue to change and get better."
Vote here: Meet the nominees for the 2020 All World Preseason Football Contest presented by Bill Knight Automotive
Quarterback nominee: Rovaughn Banks, Union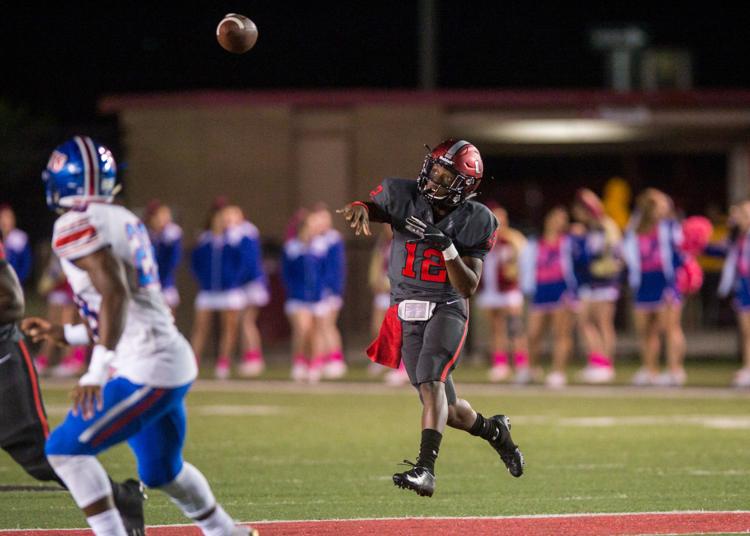 Quarterback nominee: Wallace Clark, Holland Hall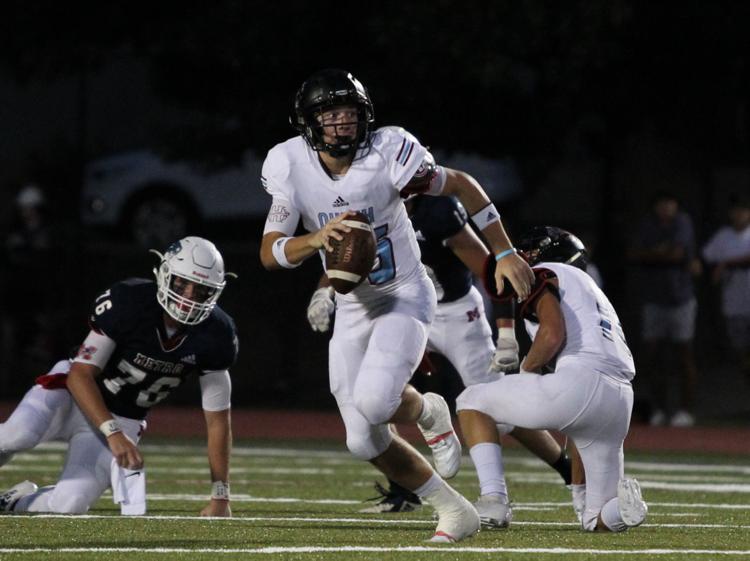 Quarterback nominee: Bryce Drummond, Pawhuska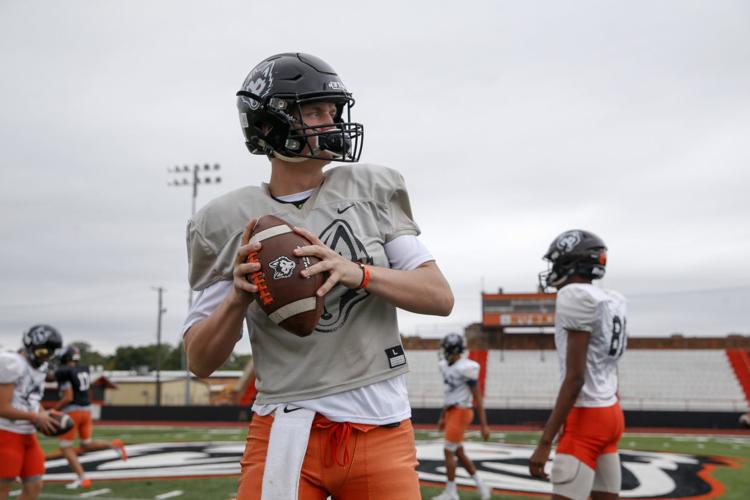 Quarterback nominee: Gage Hamm, Coweta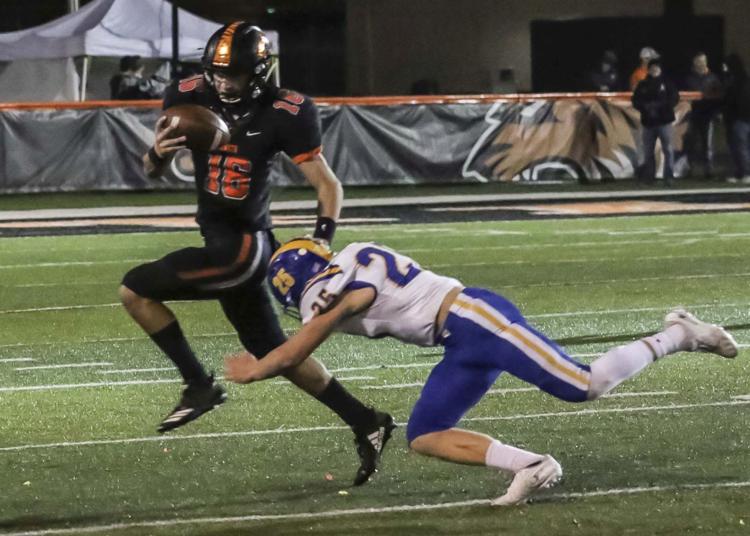 Quarterback nominee: Stephen Kittleman, Jenks
Quarterback nominee: KT Owens, Central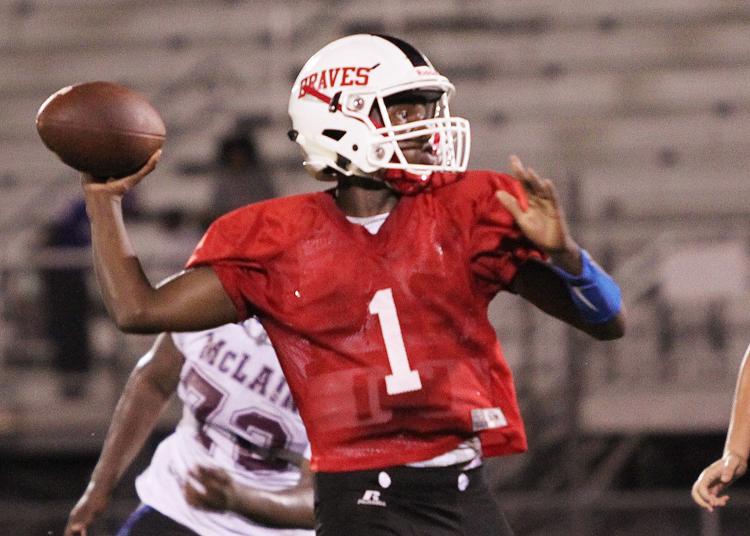 Quarterback nominee: Landen Prows, Inola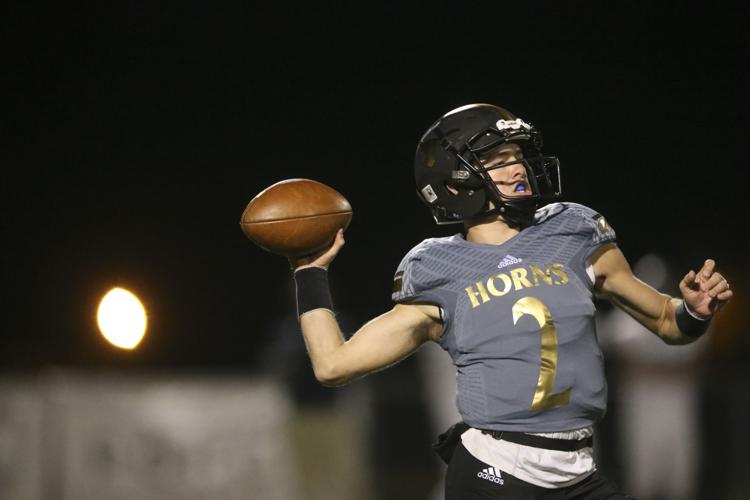 Quarterback nominee: Jake Raines, Broken Arrow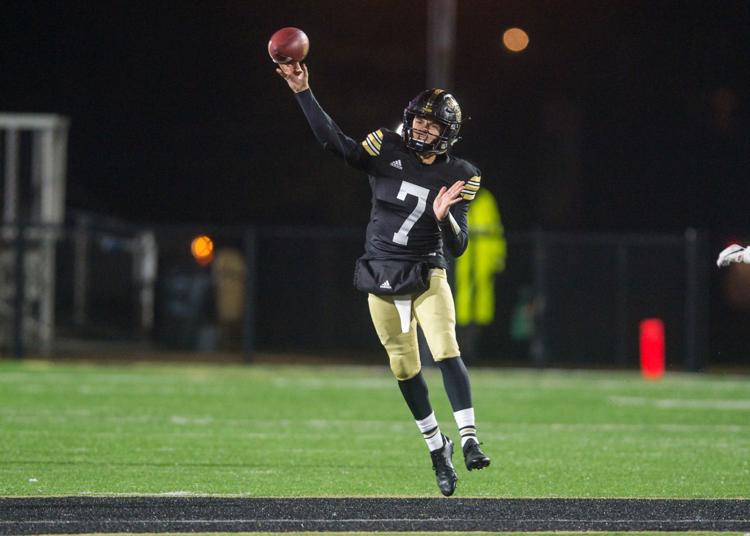 Quarterback nominee: Gentry Williams, Booker T Washington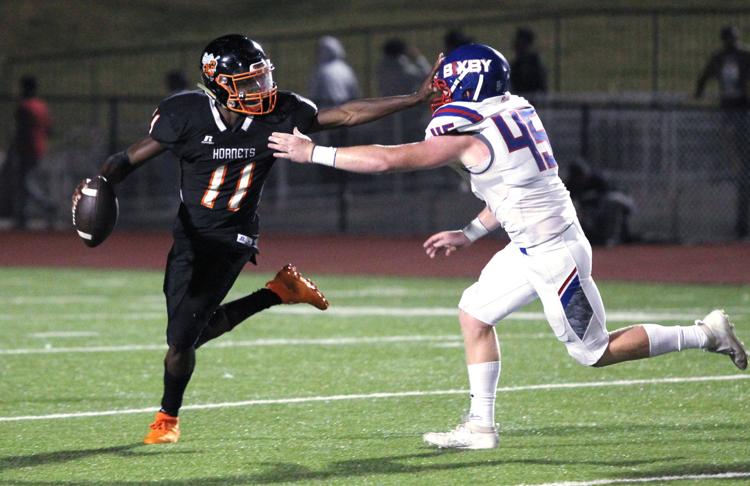 Quarterback nominee: Mason Williams, Bixby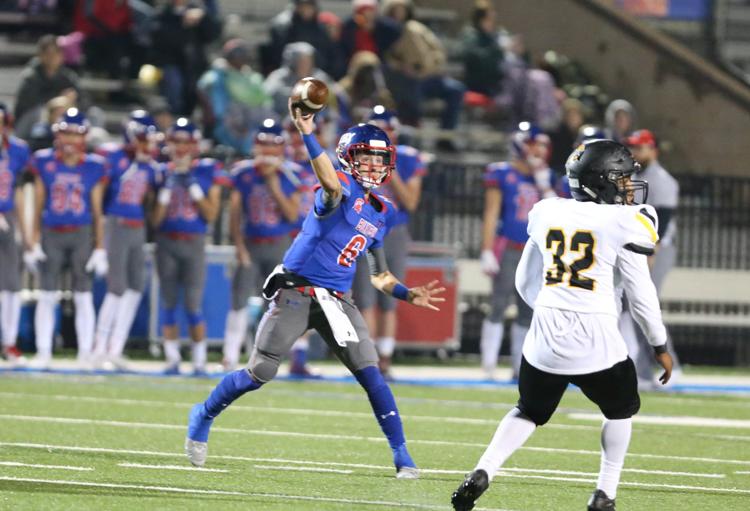 Running back nominee: Sanchez Banks, Broken Arrow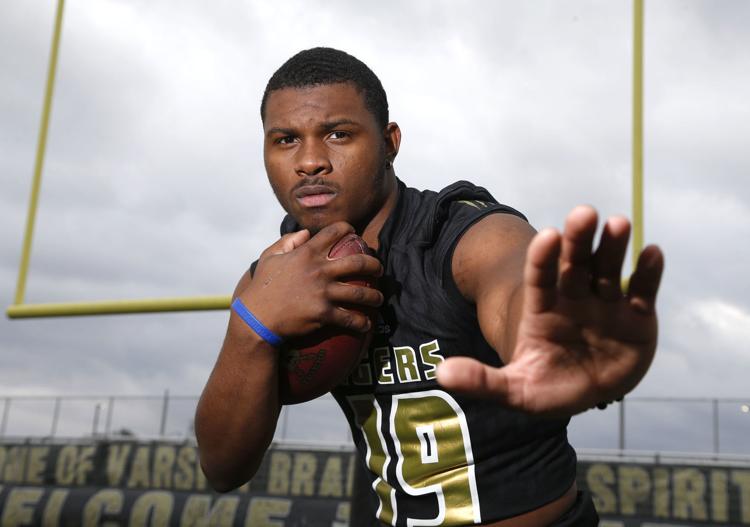 Running back nominee: Asher Brewer, Cleveland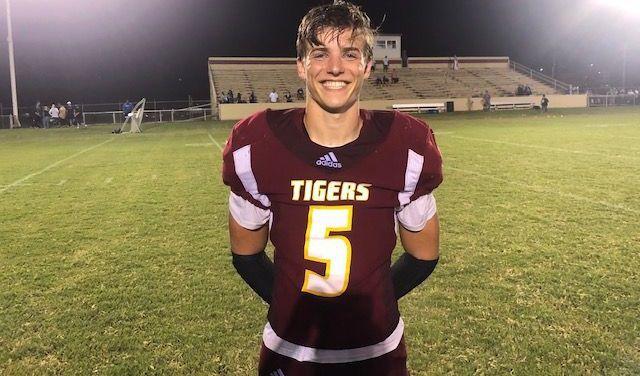 Running back nominee: CJ Brown, Beggs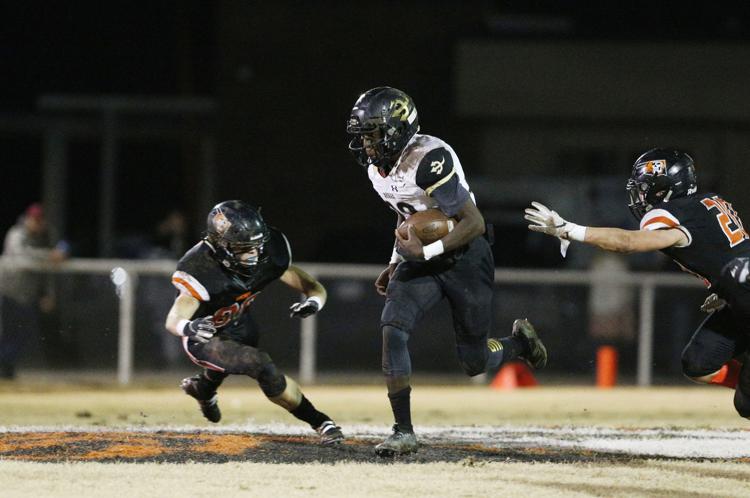 Running back nominee: Chase Burke, Berryhill
Running back nominee: AJ Green, Union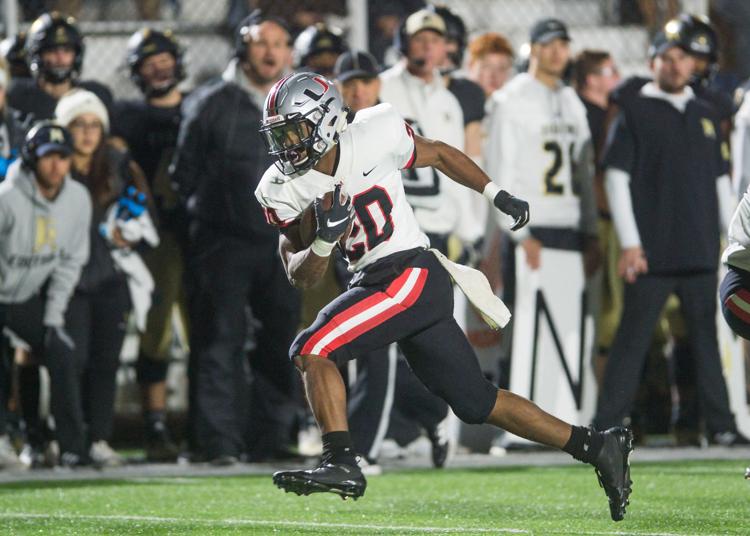 Running back nominee: Owen Heinecke, Bishop Kelley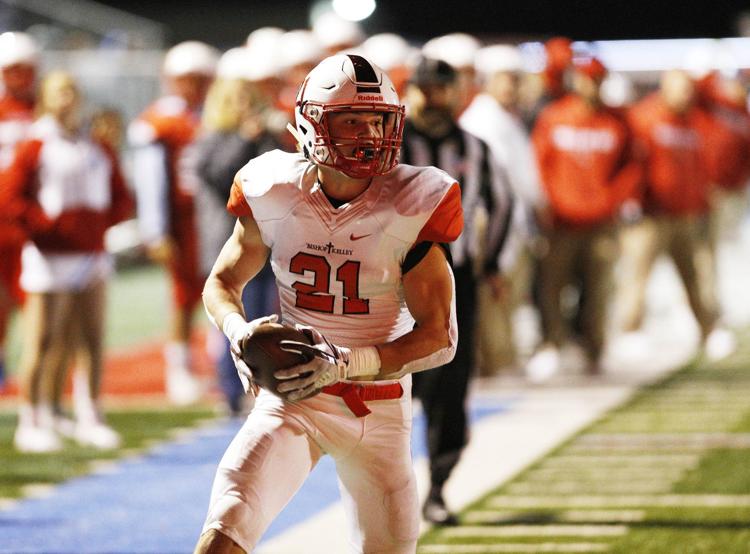 Running back nominee: Deshawn Kinnard, Claremore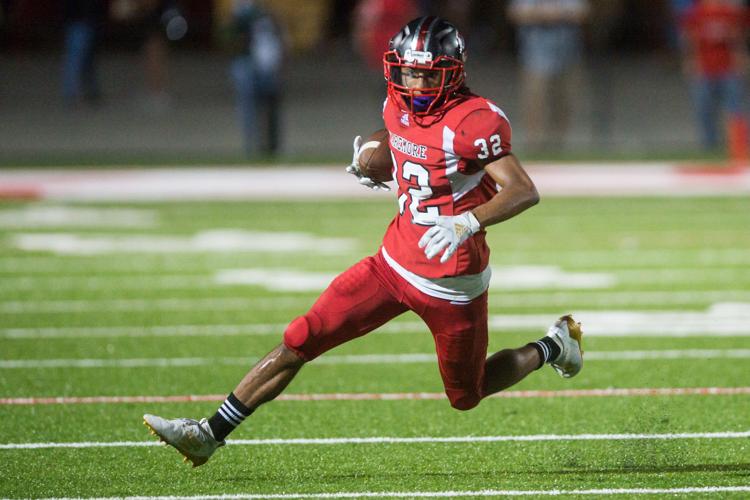 Running back nominee: Braylin Presley, Bixby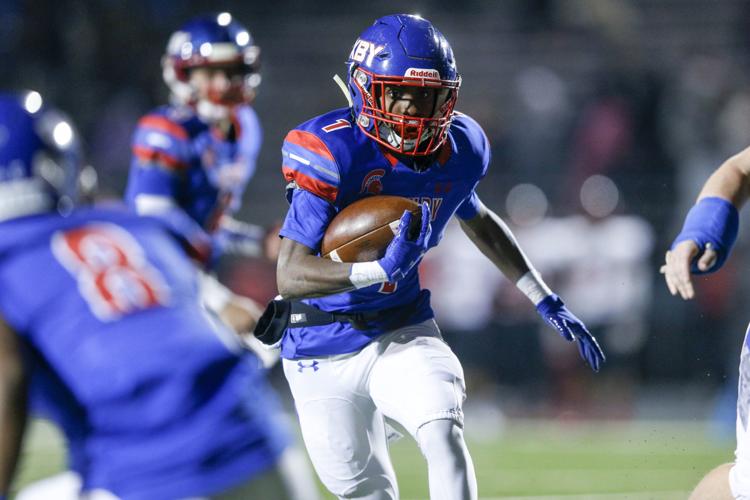 Running back nominee: Te'Zohn Taft, Sapulpa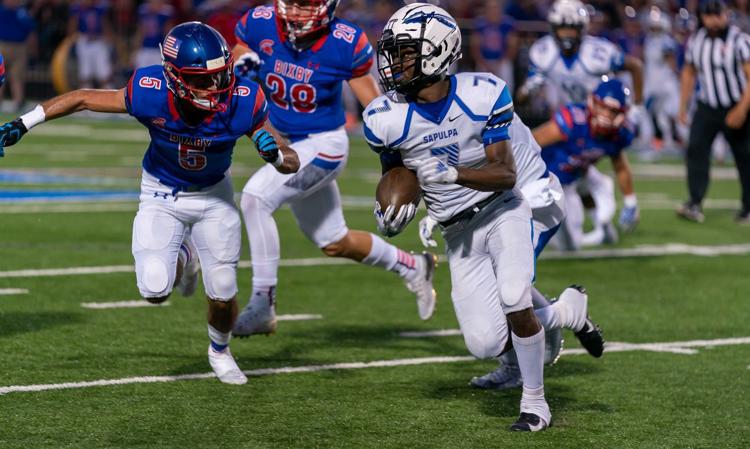 Running back nominee: Qwontrel Walker, Stillwater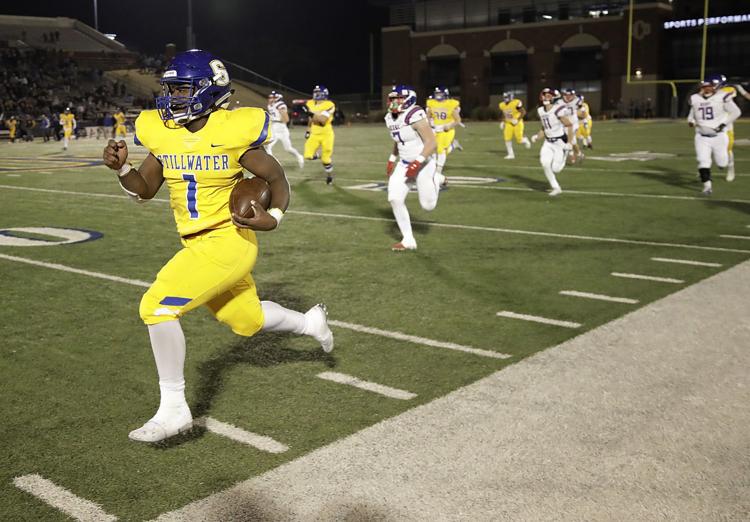 Wide receiver nominee: Cole Adams, Owasso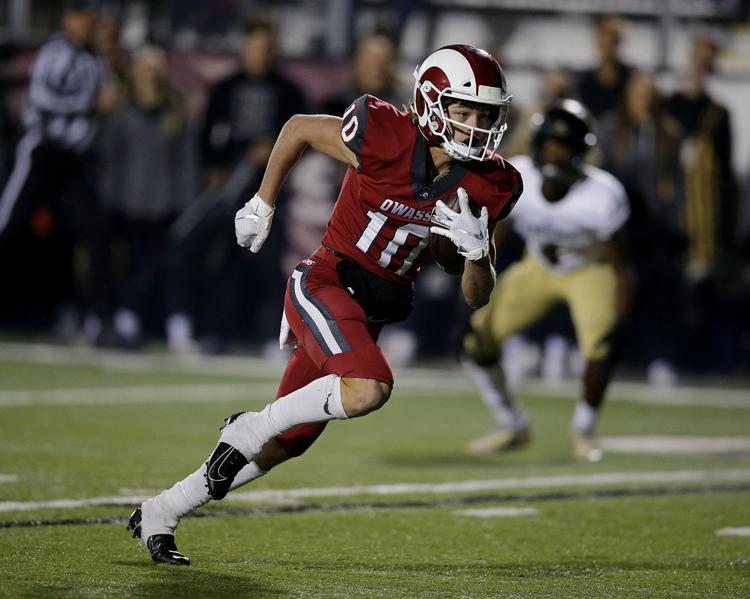 Wide receiver nominee: Steven Brown, Stillwater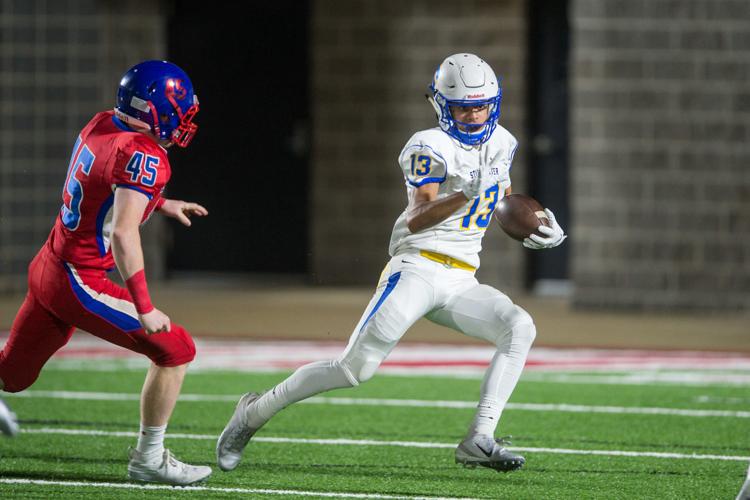 Wide receiver nominee: Bobby Byers, Cascia Hall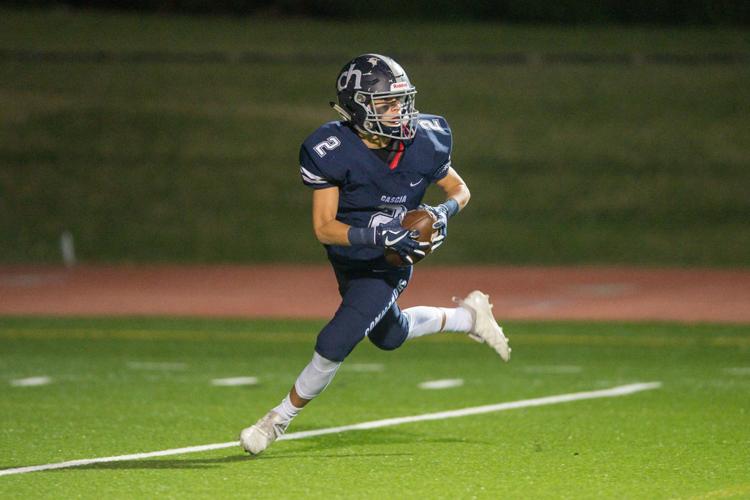 Wide receiver nominee: Kelan Carney, Owasso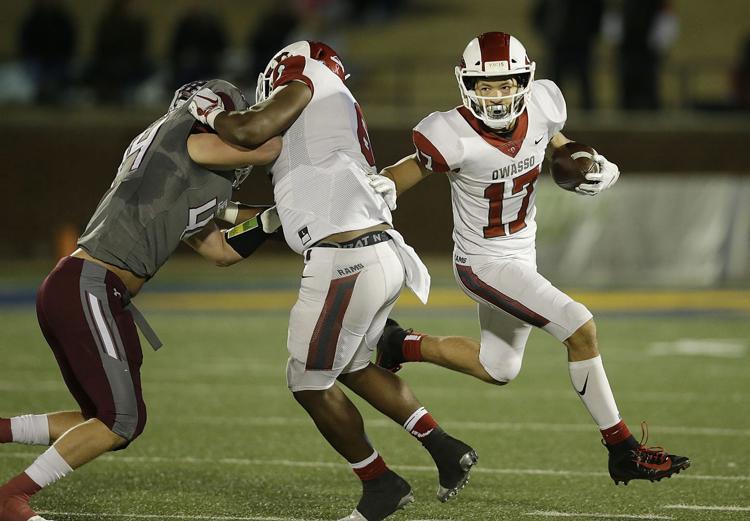 Wide receiver nominee: Dawson James, Berryhill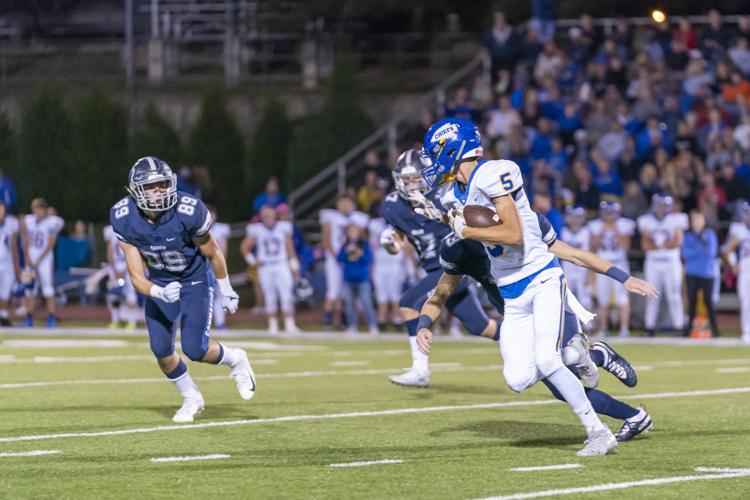 Wide receiver nominee: Kolbe Katsis, Lincoln Christian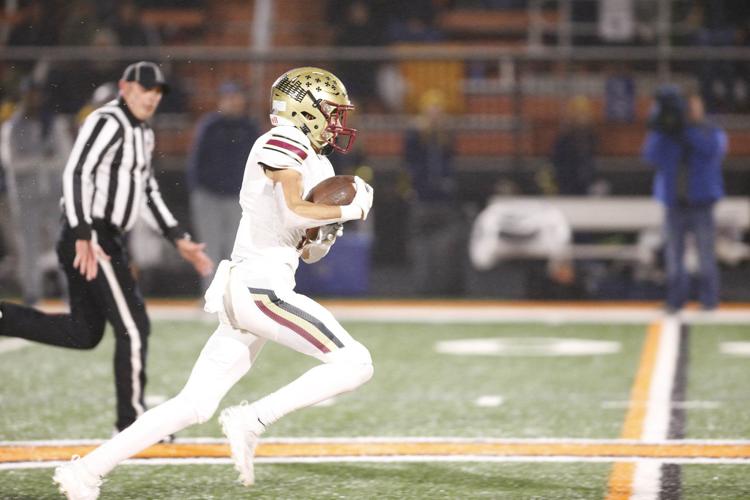 Wide receiver nominee: Gunnar McCollough, Coweta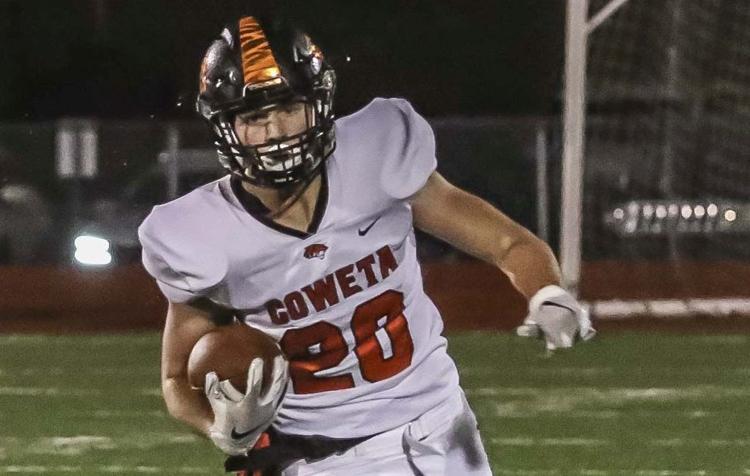 Wide receiver nominee: Chase Nanni, Wagoner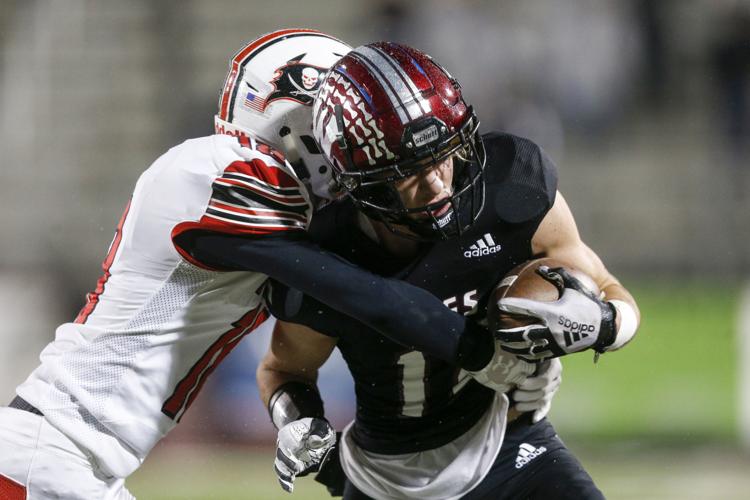 Wide receiver nominee: Dalton Norman, Inola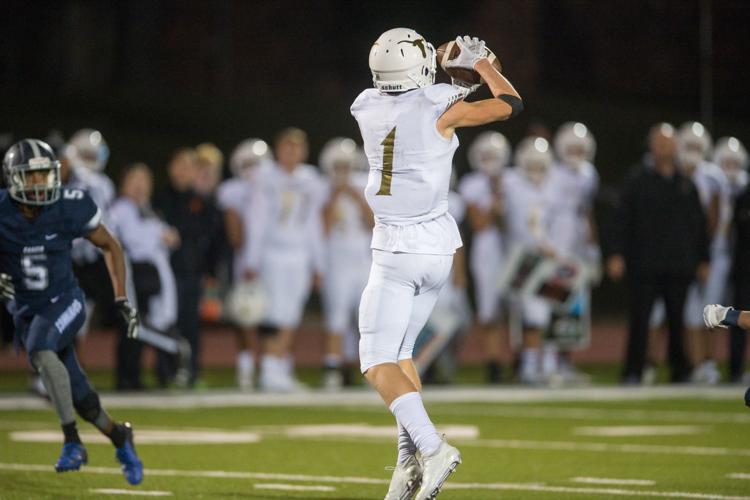 Wide receiver nominee: Derek Sanderson, Metro Christian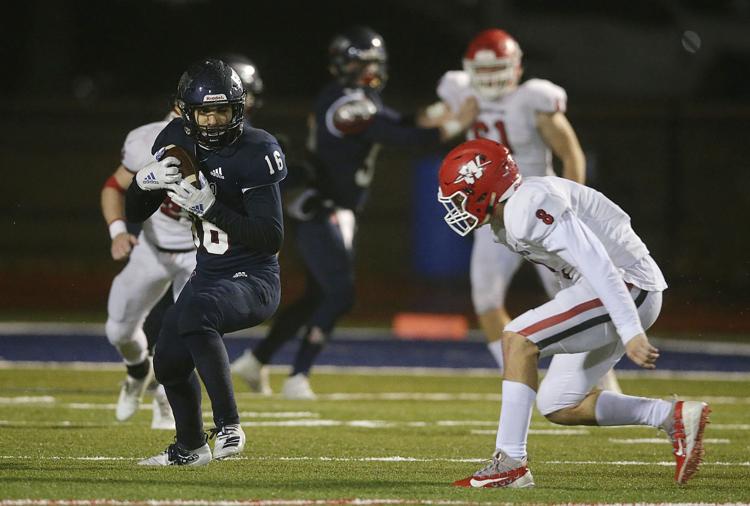 OL nominee: Curtis Fodor, Bartlesville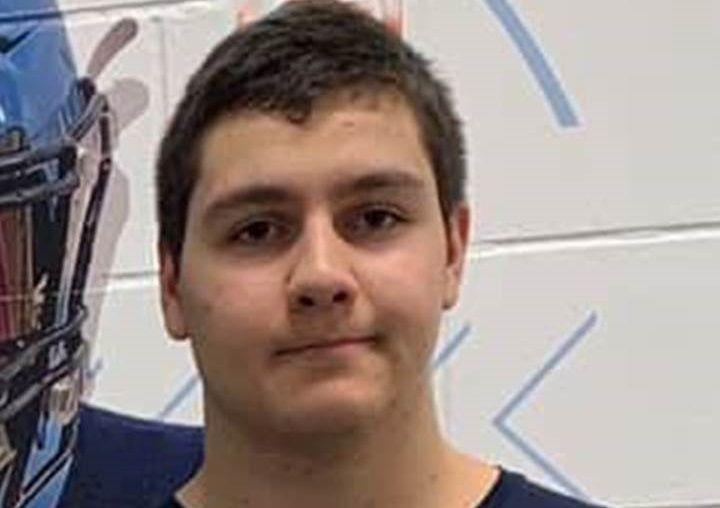 OL nominee: Dillon Gilbert, Owasso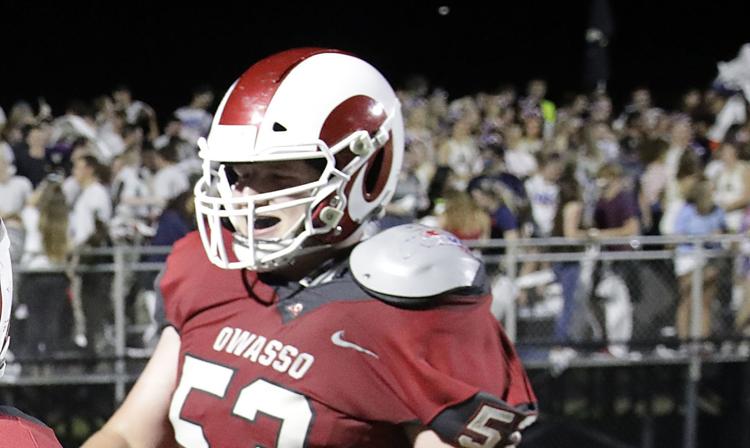 OL nominee: Hudson Moseby, Owasso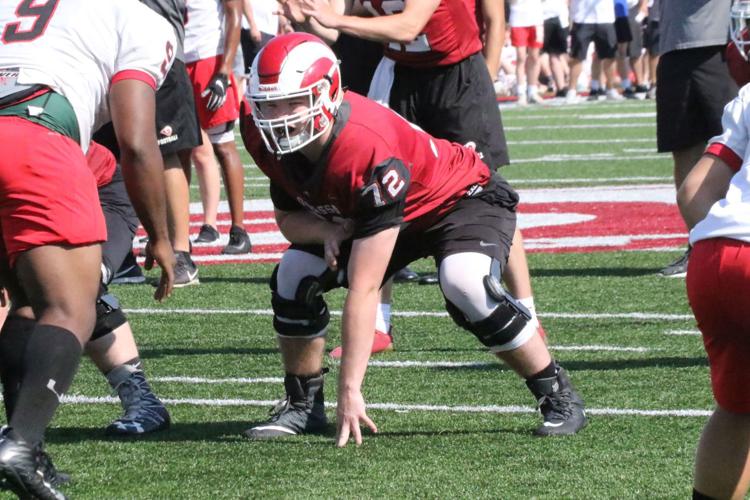 OL nominee: Logan Nobles, Jenks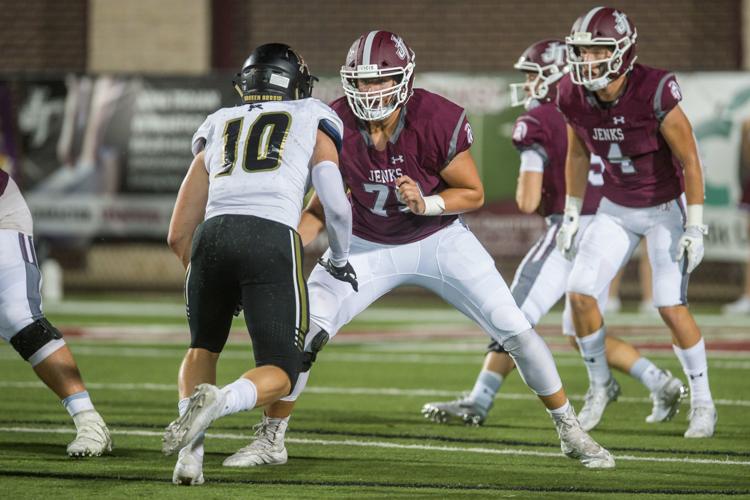 OL nominee: Iman Oates, Edison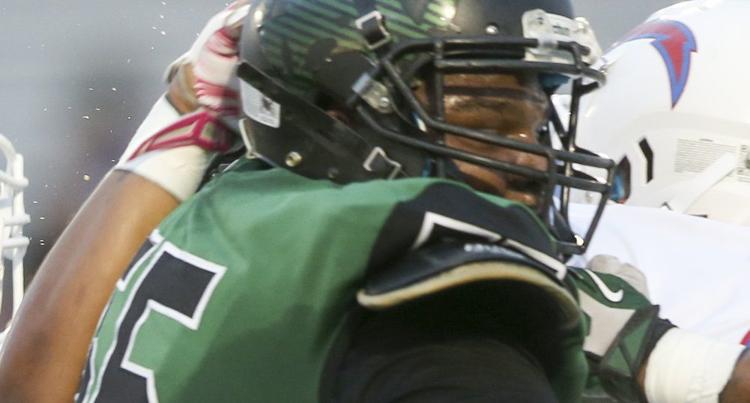 OL nominee: Lance Petermann, Stillwater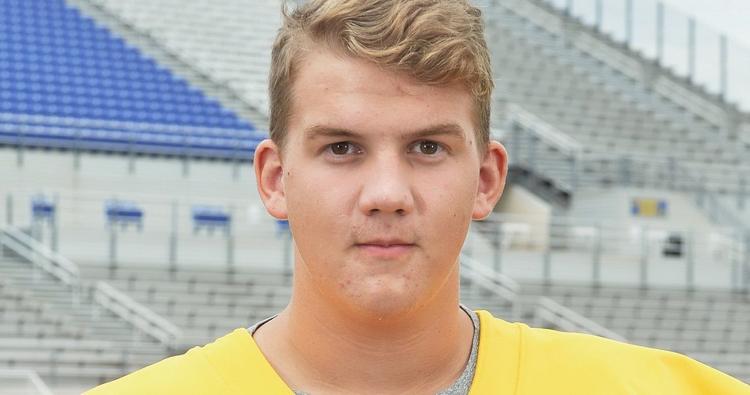 OL nominee: Alex Slaughter, Union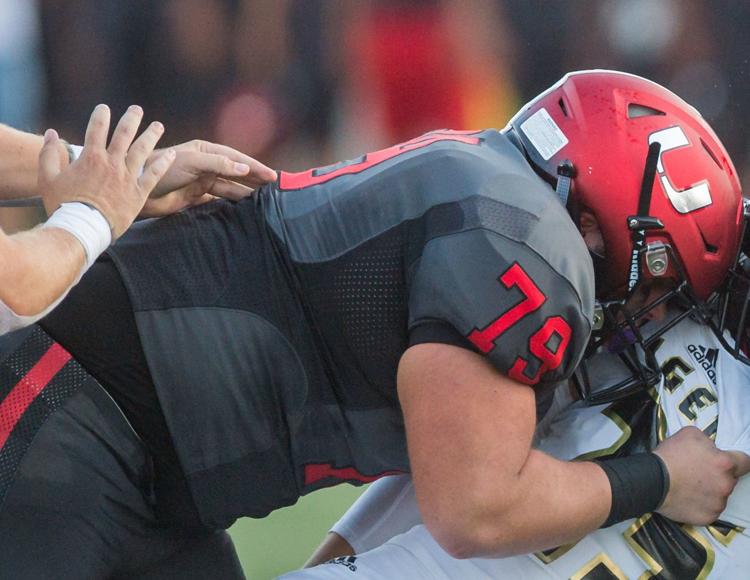 OL nominee: Caleb Townsend, Bixby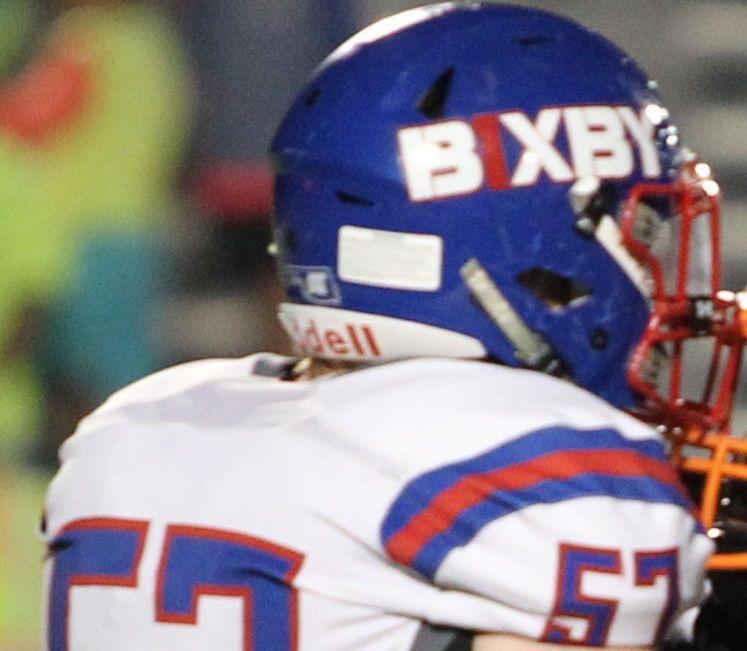 OL nominee: Kainan Wade, Cleveland
OL nominee: Talon Wheeler, Broken Arrow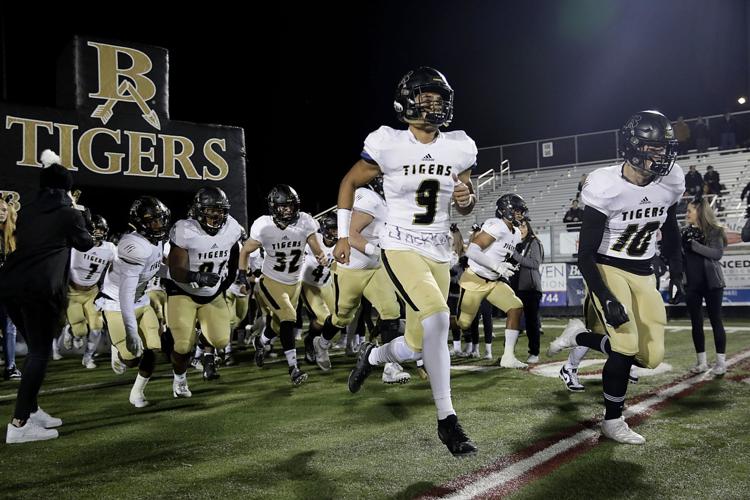 DL nominee: Jaden Brown, Booker T. Washington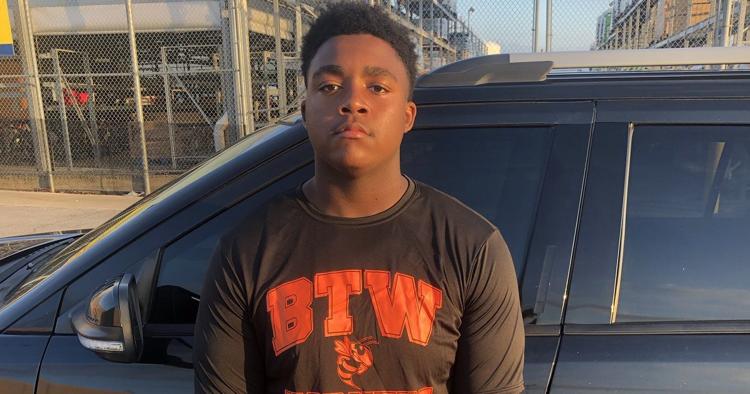 DL nominee: Justin Hines, Coweta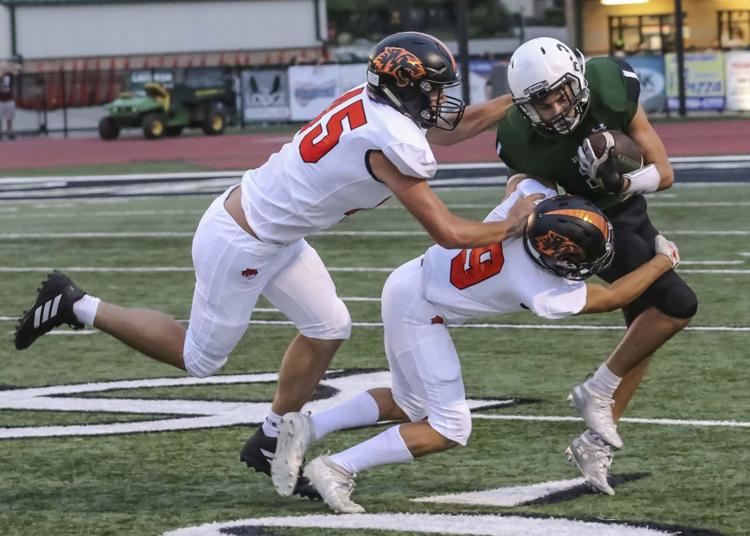 DL nominee: Michael Jamerson, Owasso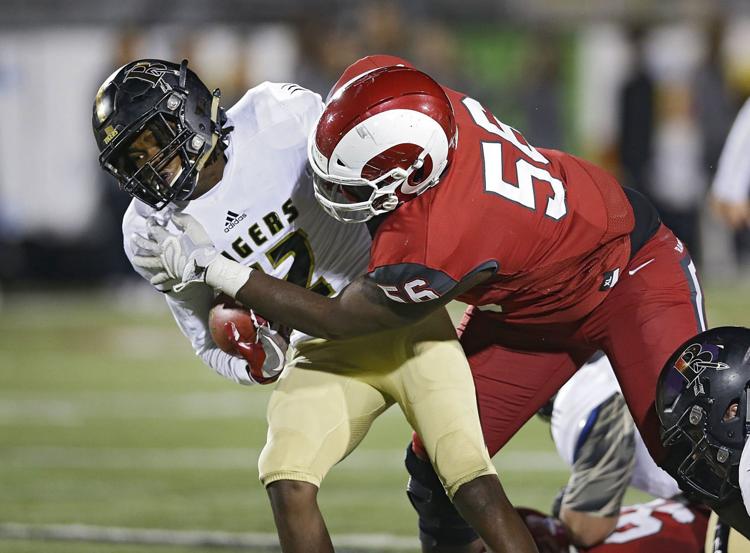 DL nominee: Holden Martinson, Edison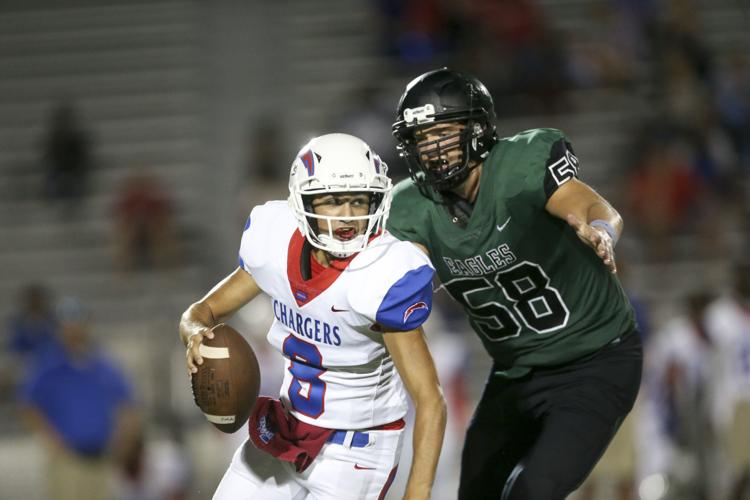 DL nominee: Chris McClellan, Edison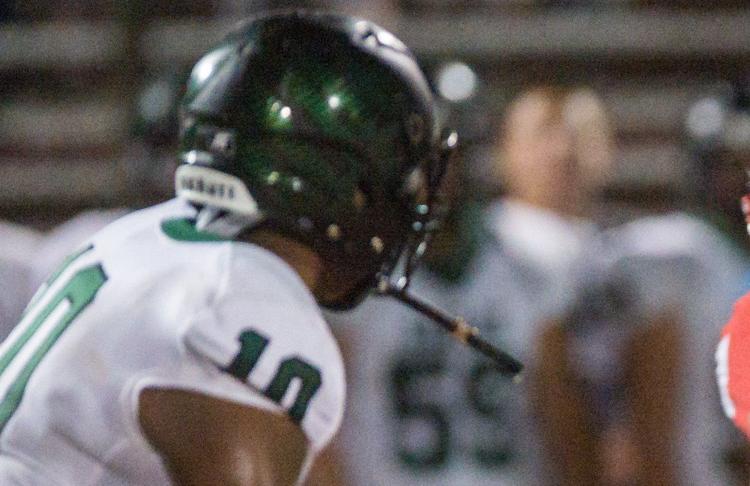 DL nominee: Luke McEndoo, Stillwater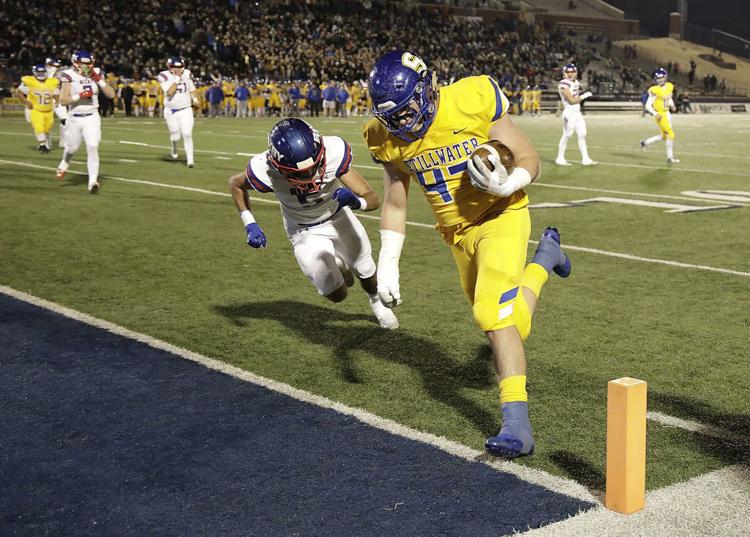 DL nominee: Owen Ostroski, Holland Hall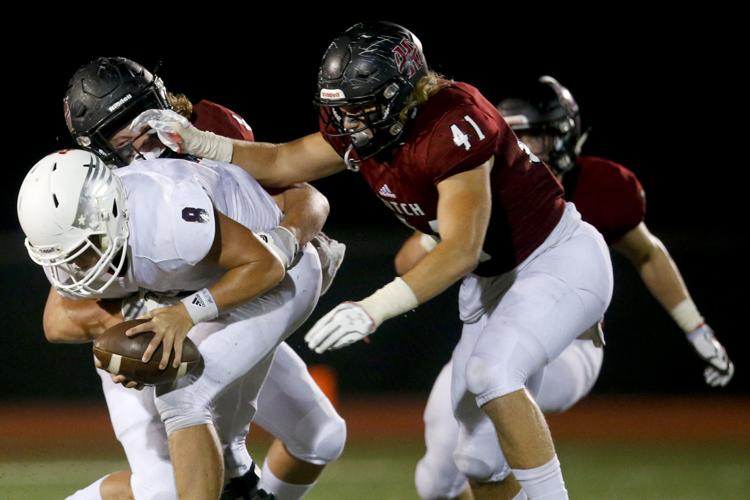 DL nominee: Owen Pazzo, Cascia Hall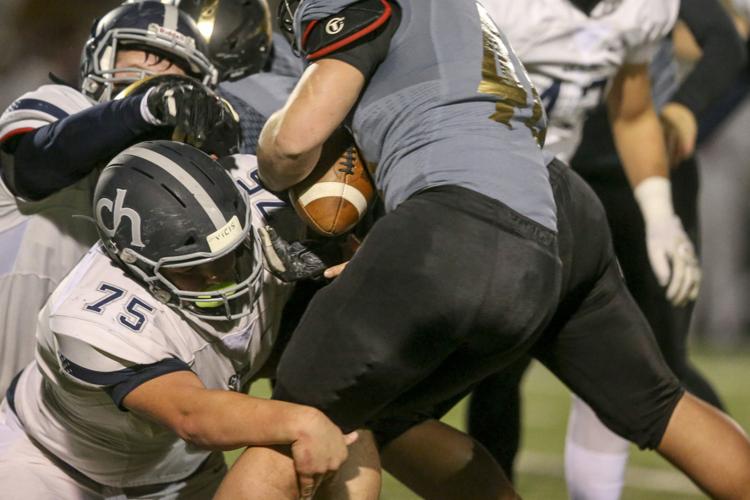 DL nominee: Evan Raines, Verdigris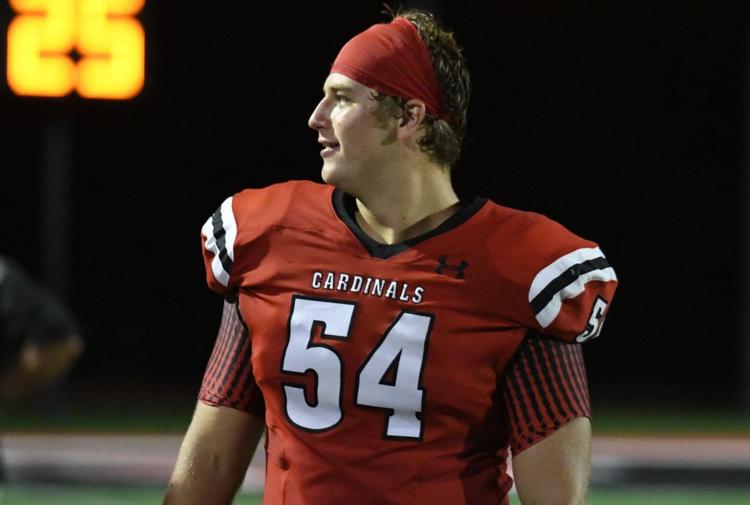 DL nominee: Isaac Smith, Wagoner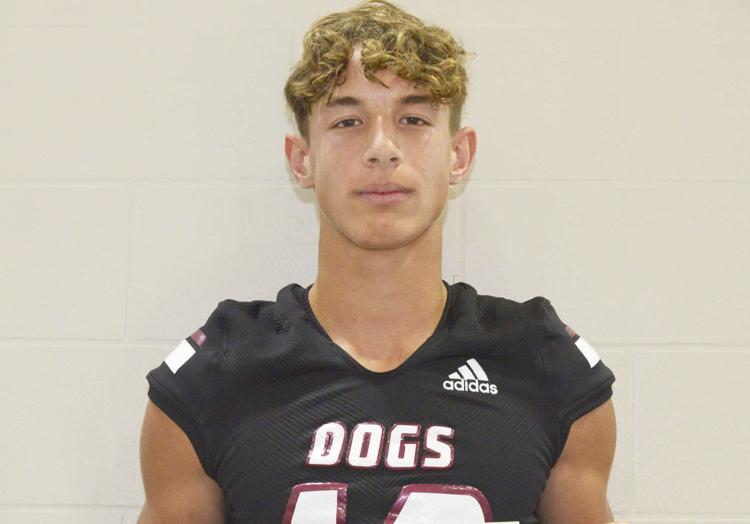 Linebacker nominee: Gabe Brown, Stillwater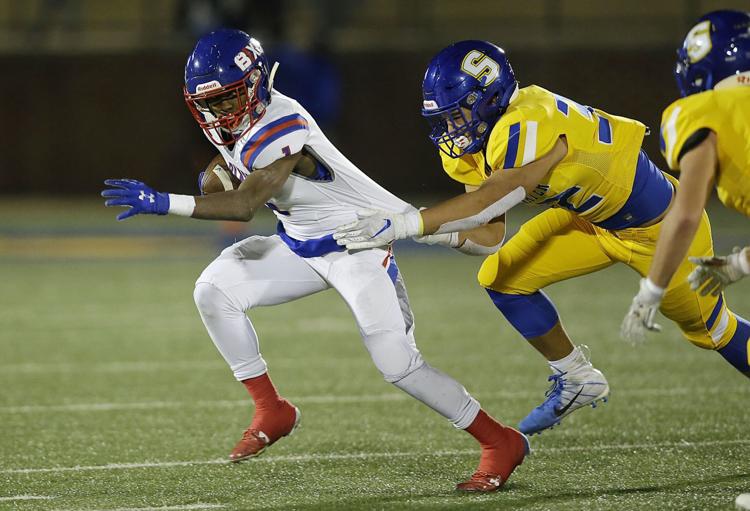 Linebacker nominee: Brenden Dye, Owasso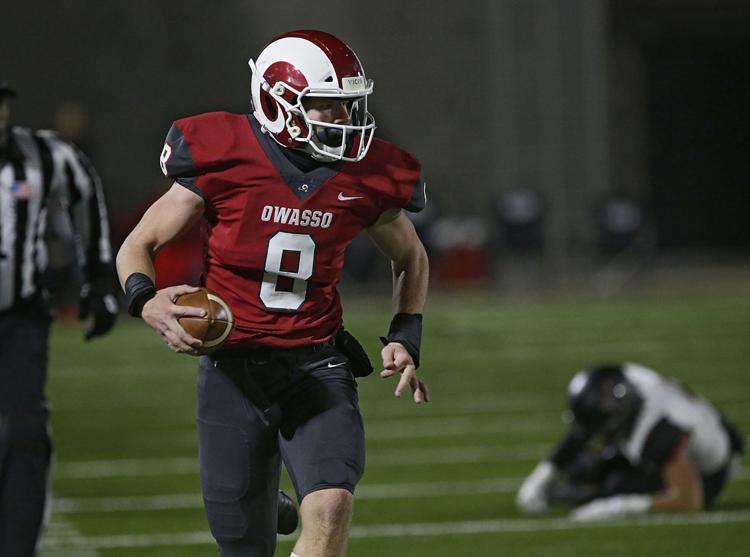 Linebacker nominee: Trey Gause, Wagoner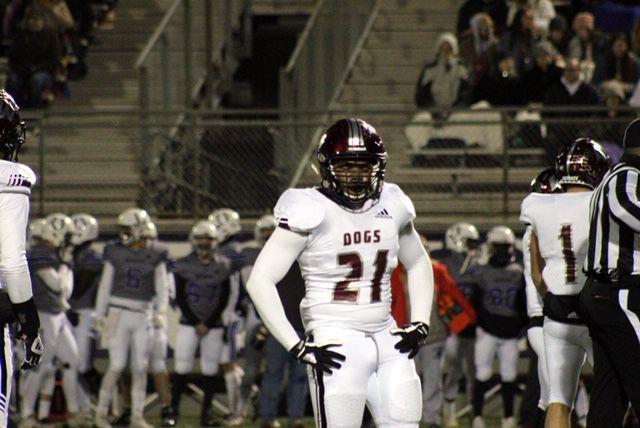 Linebacker nominee: Cade Gibson, Metro Christian
Linebacker nominee: Daymon Levell, Lincoln Christian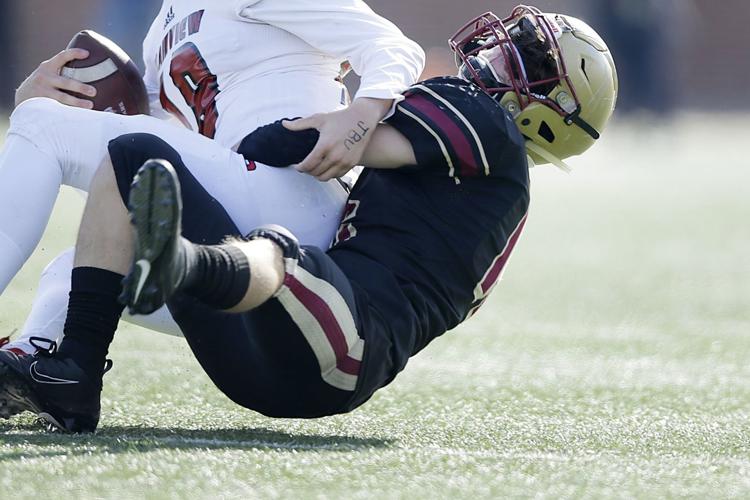 Linebacker nominee: Darryan Moss, Broken Arrow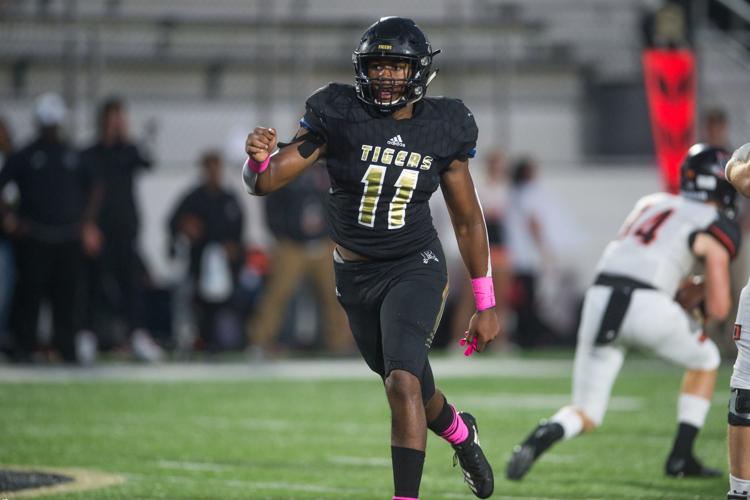 Linebacker nominee: Emaud Triplett, Owasso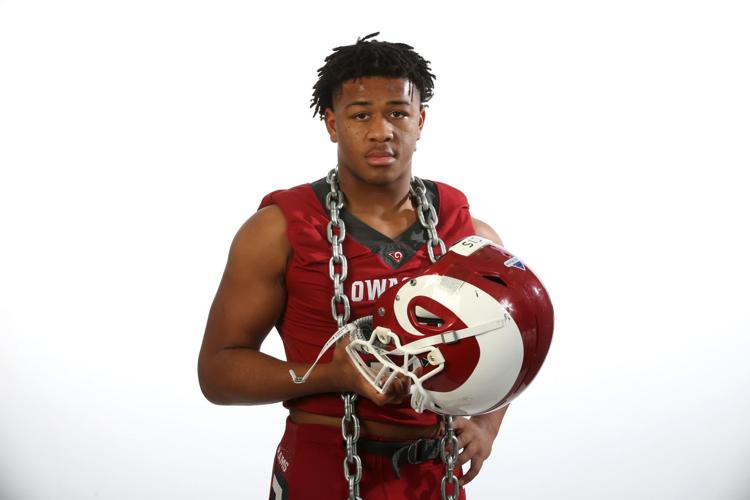 Linebacker nominee: Tyson Ward, Jenks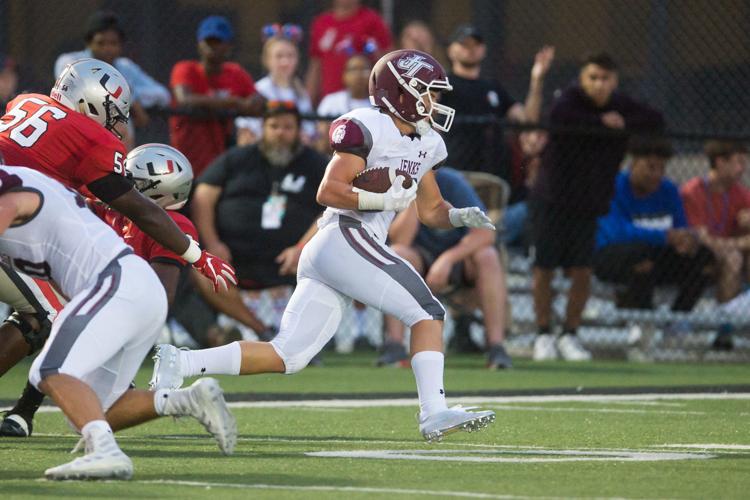 Linebacker nominee: Nick Wedel, Bixby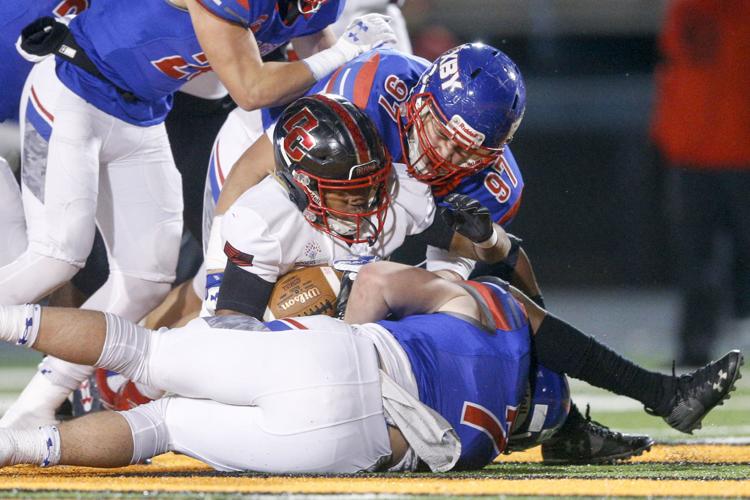 Linebacker nominee: Braeden Winters, Bartlesville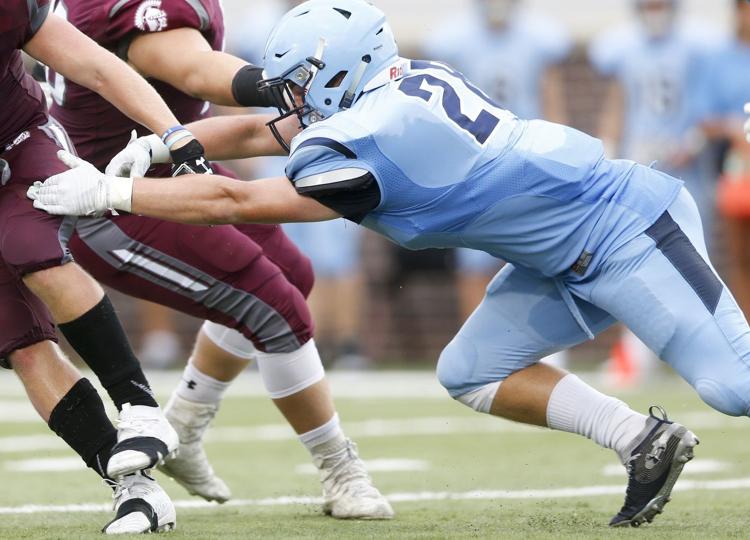 Defensive back nominee: Eli Benham, Sperry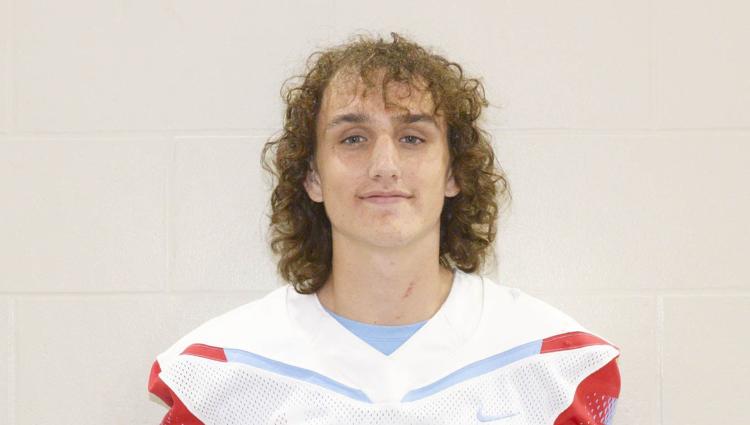 Defensive back nominee: Kendal Daniels, Beggs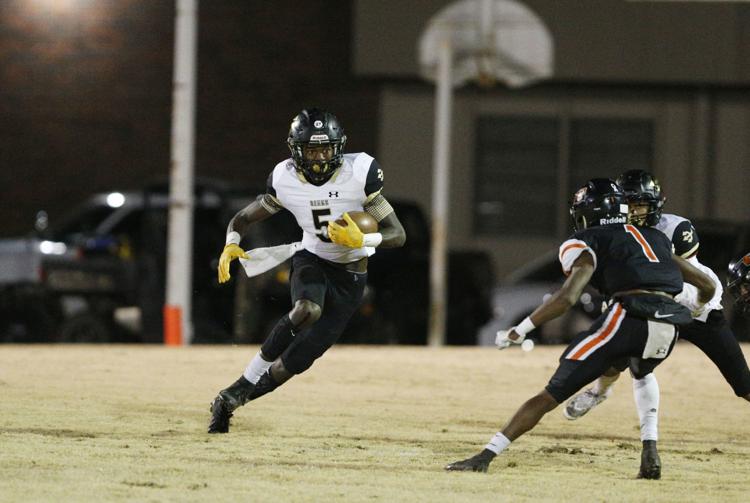 Defensive back nominee: Marc Gouldsby, Holland Hall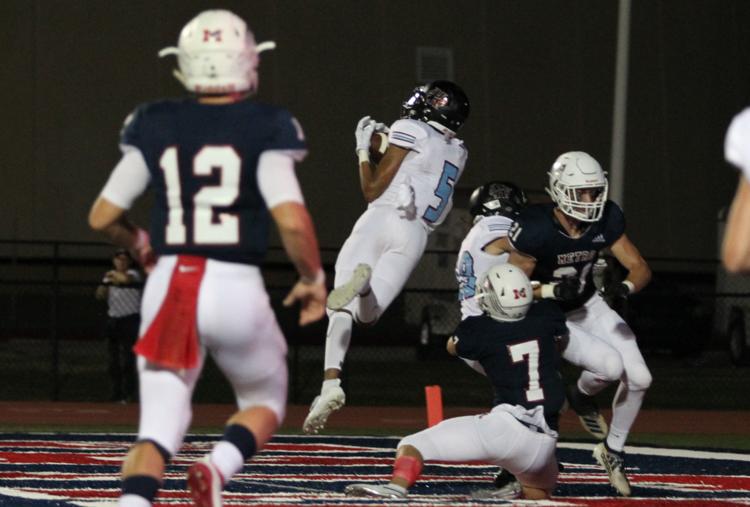 Defensive back nominee: Gage Laney, Owasso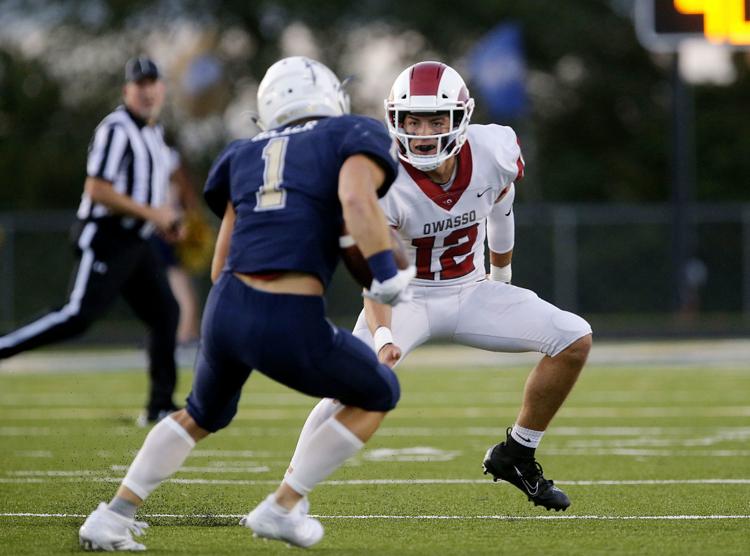 Defensive back nominee: Grant Lohr, Jenks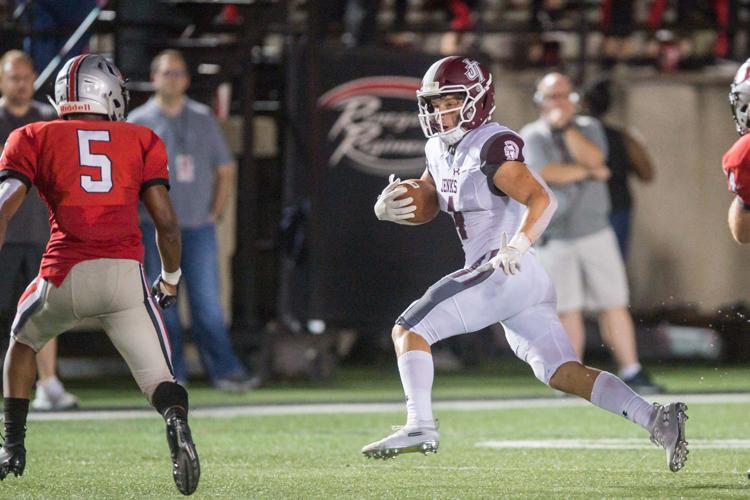 Defensive back nominee: Keuan Parker, Booker T. Washington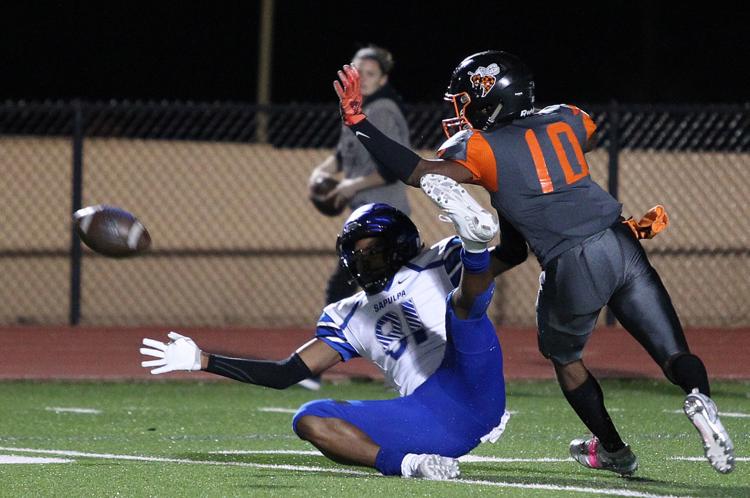 Defensive back nominee: Jayden Patrick, Jenks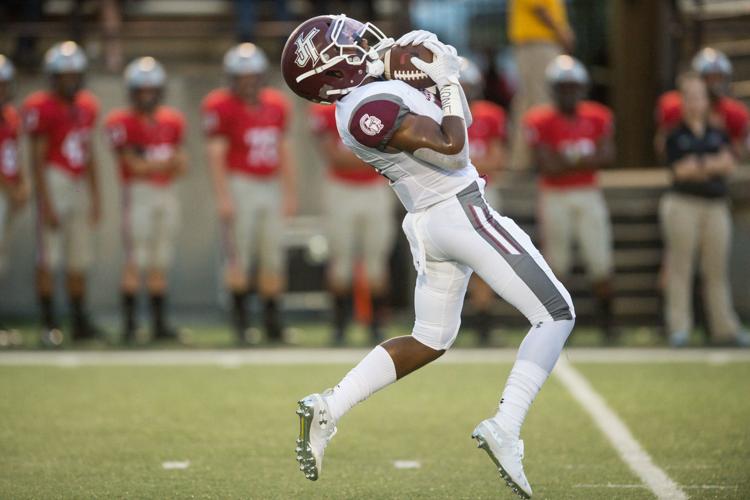 Defensive back nominee: Tevin Williams, Stillwater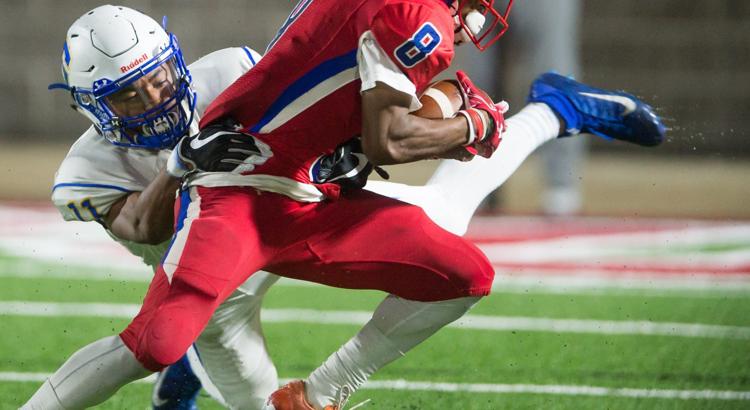 Defensive back nominee: Ty Williams, Muskogee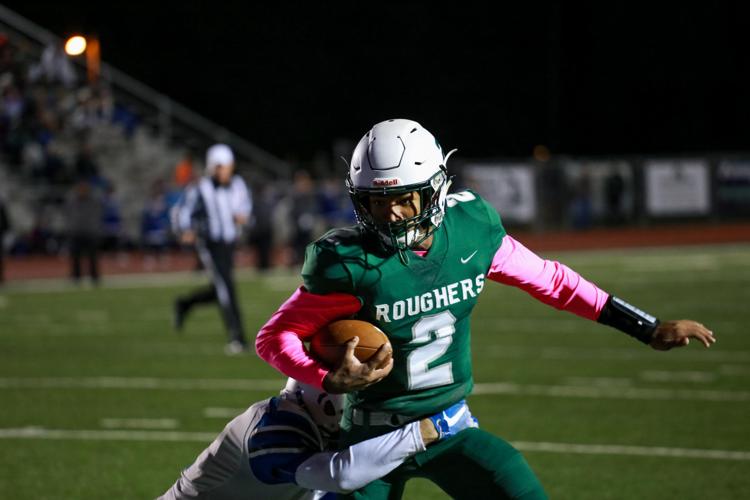 Defensive back nominee: Chance Wilson, Rejoice Christian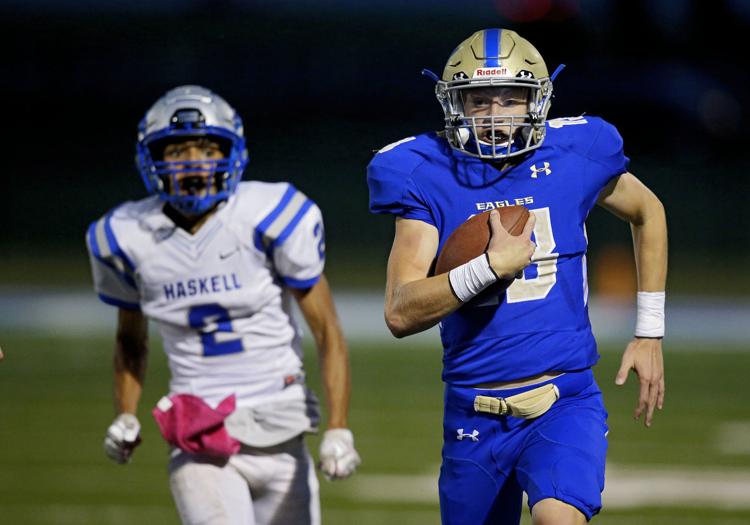 K/ST nominee: Ben Brown, Rejoice Christian
K/ST nominee: Ryan Conner, Claremore
K/ST nominee: Caden Davis, Bartlesville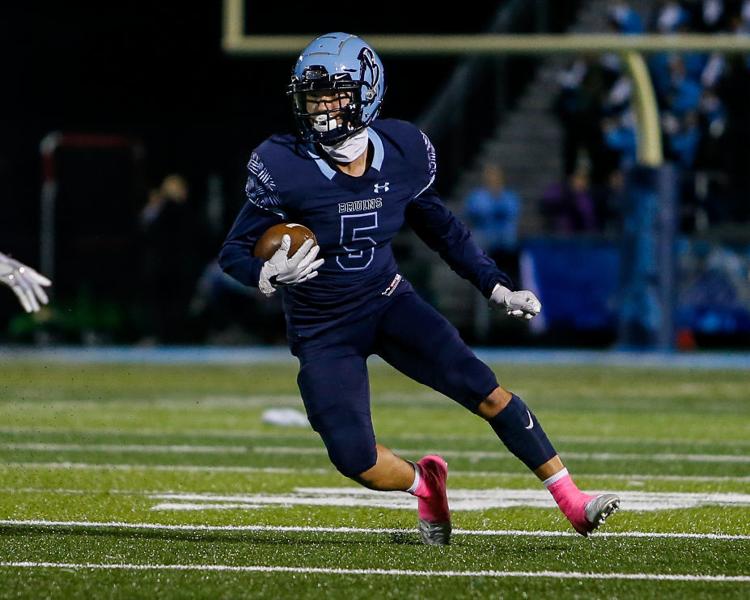 K/ST nominee: Christian Gotcher, Claremore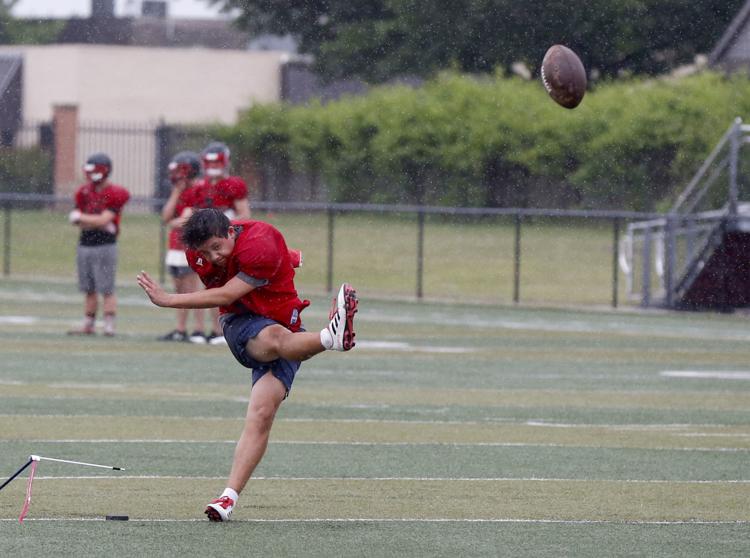 K/ST nominee: Magnus Lepak, Holland Hall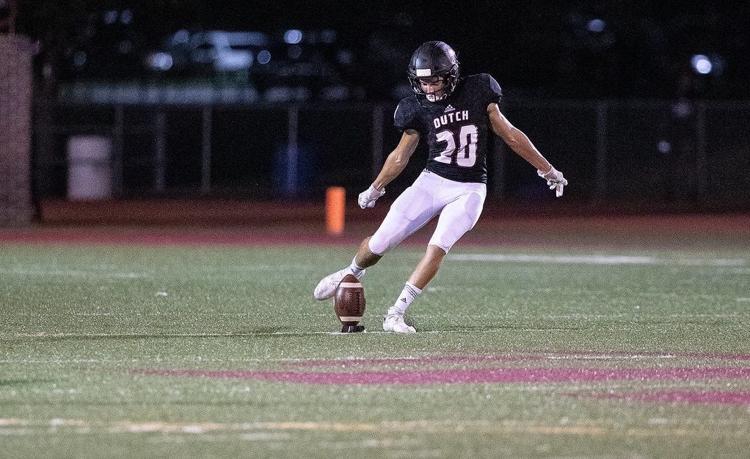 K/ST nominee: Jonah Edwards, Victory Christian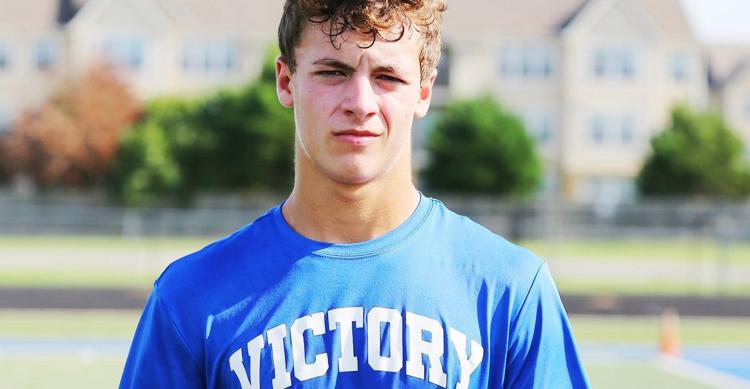 K/ST nominee: Mason Ford, Coweta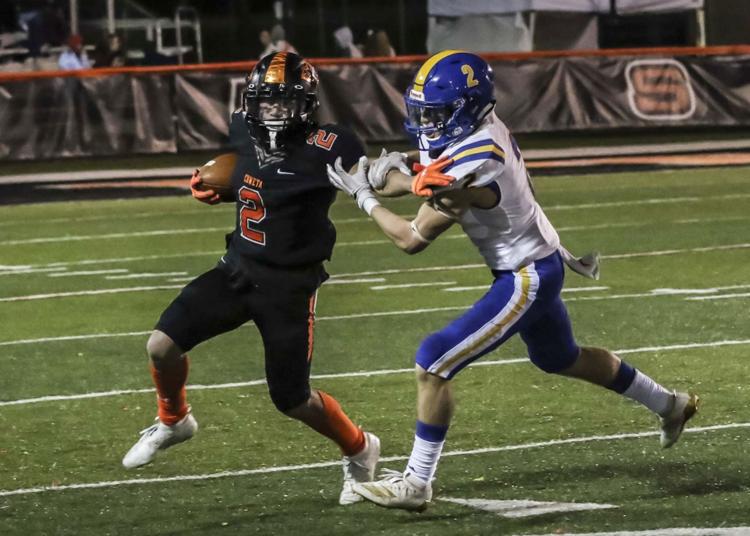 K/ST nominee: Hagen Hood, Owasso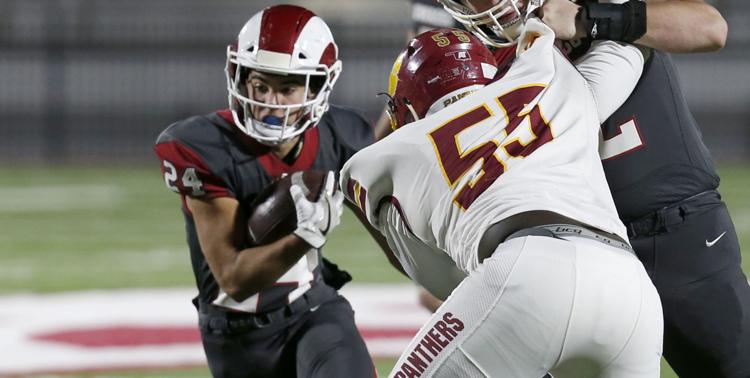 K/ST nominee: Maurion Horn, Broken Arrow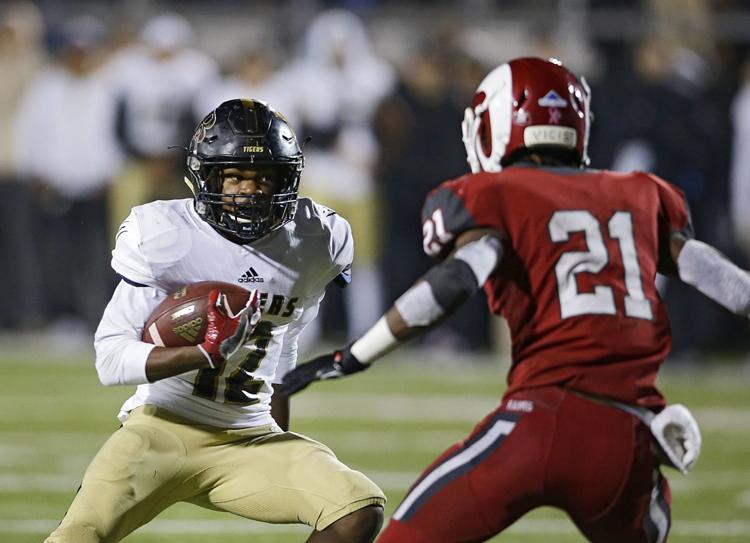 K/ST nominee: Garrett Long, Adair