"Tulsa reminds me a lot of Austin, Texas, where I'm from," he said. "You've got the hill country. It's real green. A beautiful place. Seeing Route 66, I had somebody talk to me about the music scene here back in the day.
"Then they went from talking about music to bringing up the race massacre."
Fletcher learned of racial horrors in places like Birmingham, Alabama, growing up. He heard nothing about what happened here, on Greenwood Avenue, Black Wall Street, in 1921.
"Totally blew my mind," he said.
The Tulsa Race Massacre was still on Fletcher's mind when he accompanied TU cornerback Akayleb Evans to Austin for the Black Student-Athlete Summit in January 2019. Evans gave a presentation on community activism, and its theme was "The Power of Being More Than an Athlete."
"It sparked something in me," Fletcher said. "I was like, 'You know what? I'm more than a coach.'"
These two flash points led Fletcher on a journey that will culminate Oct. 30 when Tulsa hosts East Carolina.
"It's our 'Legacy of Black Wall Street' game," he said. "We will have video tributes, videos and pictures of our teams going to visit the Black Wall Street area. We'll have videos from people in the Black and Brown community, business owners, talking about the legacy of Black Wall Street. They'll talk about how they want to help the university, how people from the university reached out and came down to talk to them. We'll have prominent alums talk about their experiences. Current students and faculty...
We're still coming to grips with race in our city. You can't paint the words "Black Lives Matter" on one of our streets, on Greenwood for God's sake, where that message must resonate forever given the atrocity there 100 years ago, without adults throwing childish political fits.
We count on our institutions of higher learning to help show us a more reasonable way. That's what TU will do Oct. 30 and then annually — "The second home game of every year," according to Fletcher — moving forward.
When the pandemic allows, there will be a week built around "The Legacy of Black Wall Street," whereby TU will promote outreach with schools, churches and community members. The idea is for student-athletes to visit north Tulsa, and north Tulsans to visit the university to enrich TU curricula geared toward African-American studies.
African-American civic leaders will be involved. This is another critical element, given Greenwood's historic standing.
"It wasn't just a place where Blacks came and the dollar recycled three or four times before it left the community," Fletcher said. "The Greenwood District was a place where everybody came because of the service they were able to receive. There was a spirit of excellence, from dry cleaners to restaurants to banks to hotels."
Fletcher knows this because he has taken the time to learn it. It is part of his journey, from his arrival with new TU head coach Philip Montgomery in 2015, to engagement in his new surroundings, to commitment to doing something as a result of that engagement.
Fletcher had a lot of help seeing the "Legacy of Black Wall Street" project come to be. Former TU athletic director Derrick Gragg was instrumental. TU associate athletic director Schnea Nealy remains instrumental.
Fletcher says Montgomery and TU interim AD Rick Dickson have been unflinchingly supportive. So have Fletcher's players and peers. Coaching mentors have lent inspiration. Countless others connected to TU and Tulsa have lent assistance.
This is Fletcher's baby, though.
He birthed the project because he took the time to learn about something unfamiliar and uncomfortable, the Tulsa Race Massacre in this case, and had important conversations about it.
"I've talked to students on campus that are 18 or 19 years old," Fletcher said, "and to people out in the community that are close to 100 years old that had families born right after the race massacre."
Fletcher had the conviction to move beyond talk.
"A lot of times wisdom tells us to sit back and listen so we can see what we need to do going forward," Fletcher said. "It becomes popular then to say, 'Let's have a conversation.'
"Well, what about after the conversation? What type of solution are we making? Are we putting a blanket statement out on social media so the world can see we're doing our part? Then just right back to business? Well, that's a front. That's something with no substance."
A project involving community engagement, civic awareness and university curricula? Where Black Wall Street is front and center with young adults who happen to play football but whose minds are expanding by the hour? That's substantial.
That's being more than a coach.
Fletcher is getting some acclaim for the way Evans, Allie Green and his TU cornerbacks are playing. That matters. That promotes him in his profession and his players under his leadership. It promotes all of their advancement.
But let's also recognize Fletcher for advancing something bigger than TU's game against No. 8 Cincinnati this Saturday. Bigger than any game.
Let's recognize him for advancing our society, for taking the time to learn about something very dark that happened in our city, and taking the initiative to help bring it to light.
"I always tell my student-athletes, 'I'm not about being popular, I want to be about what's right,'" Fletcher said. "I'm a man of faith. If we say he's the God of all mankind, we've got to make sure that we provide services to all mankind, resources for all mankind...
"If our school is grounded in faith, that's what we have to understand. That's what we have to embrace."
Thank you, TU, for embracing the "Legacy of Black Wall Street."
Thank you, coach Fletcher.
---
Tulsa Race Massacre: This is what happened in Tulsa in 1921
Tulsa Race Massacre: This is what happened in Tulsa in 1921
In 1921, white mobs invaded Greenwood and burned it down
A growing but divided city had tensions rising. How World War I influenced residents.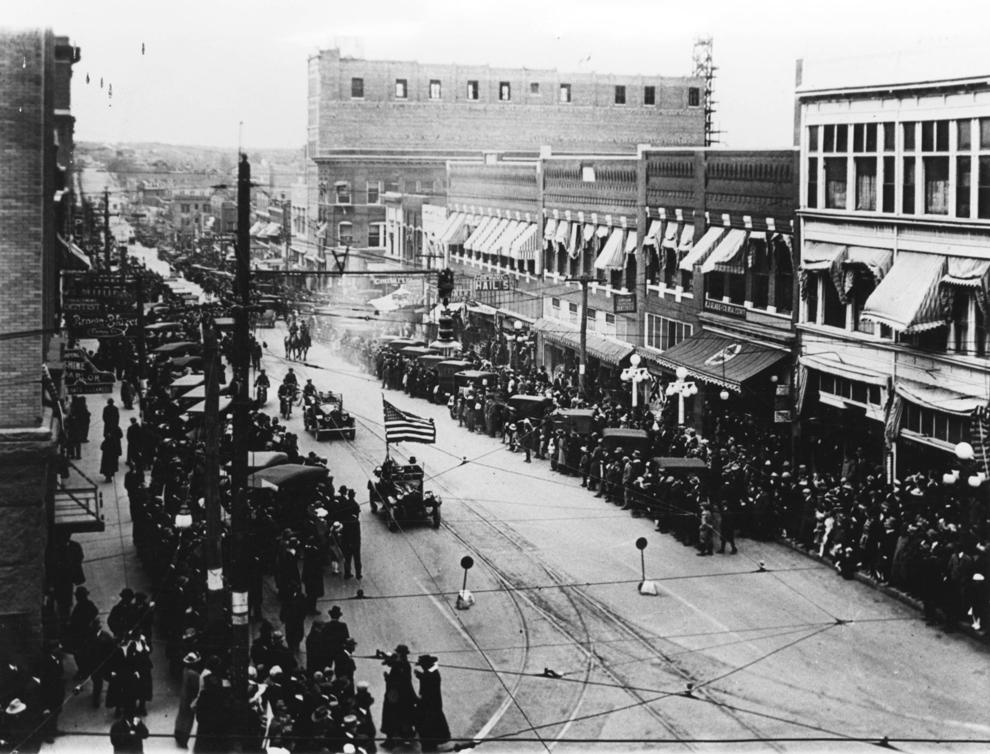 Key figures in 1921
Greenwood was defined by freedom and opportunity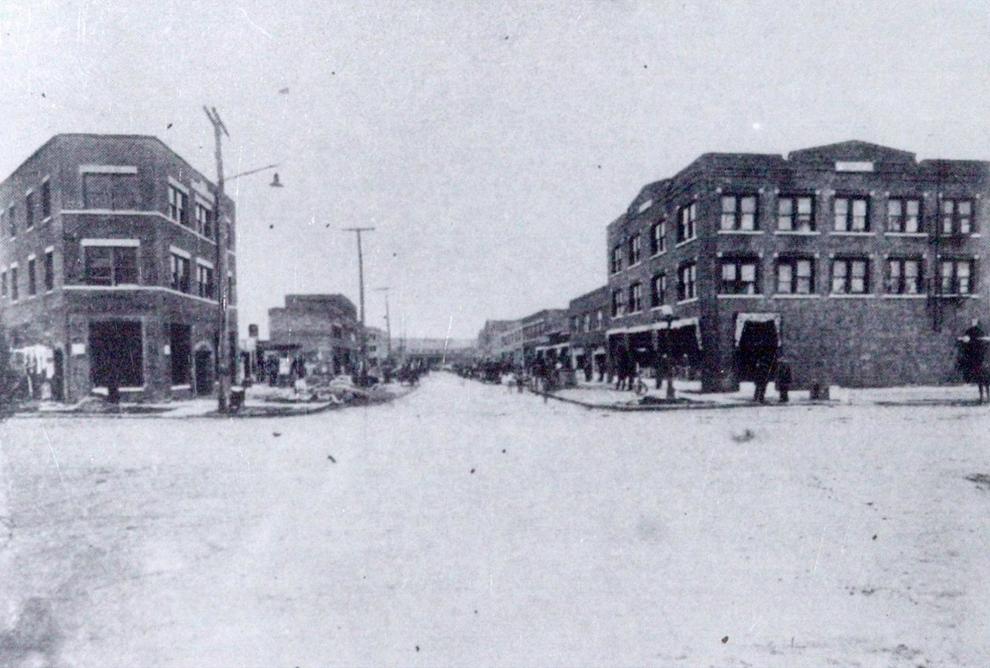 An encounter on an elevator and concerns about a lynching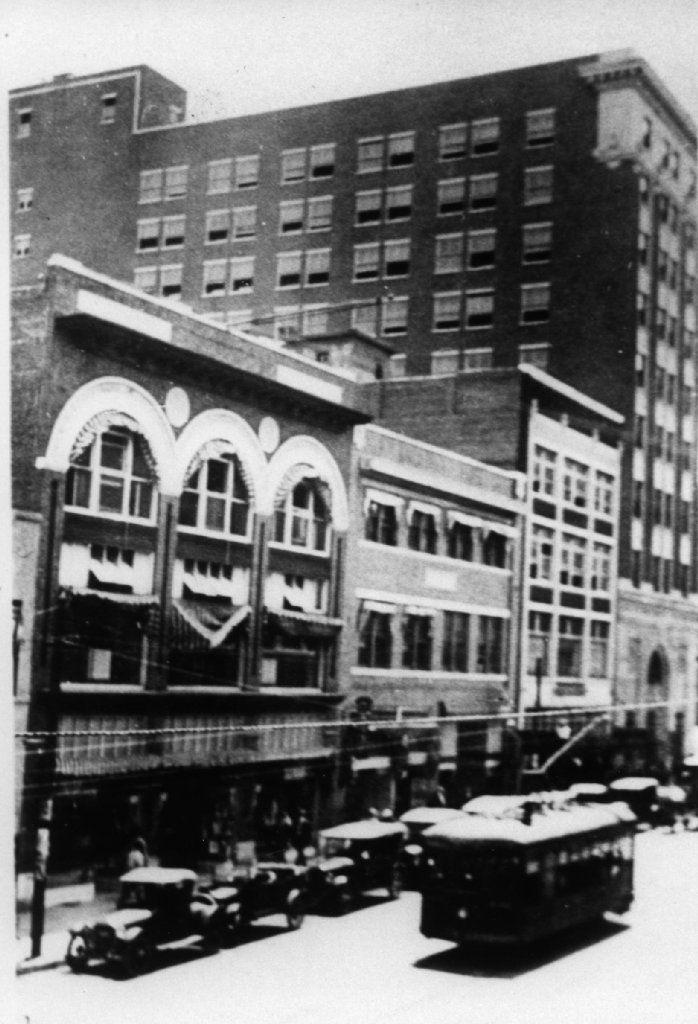 Tulsa Tribune article cited for sparking massacre
Dick Rowland's life threatened while jailed as crowd gathers outside
Tulsans take up arms and there are issues with special deputies
Fighting begins in Greenwood and the neighborhood is soon overrun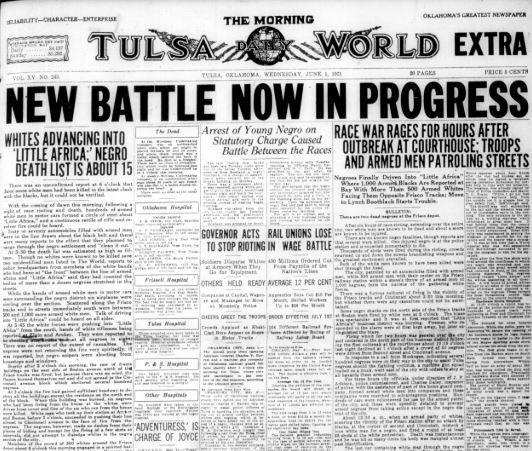 Mobs won't let firefighters douse the flames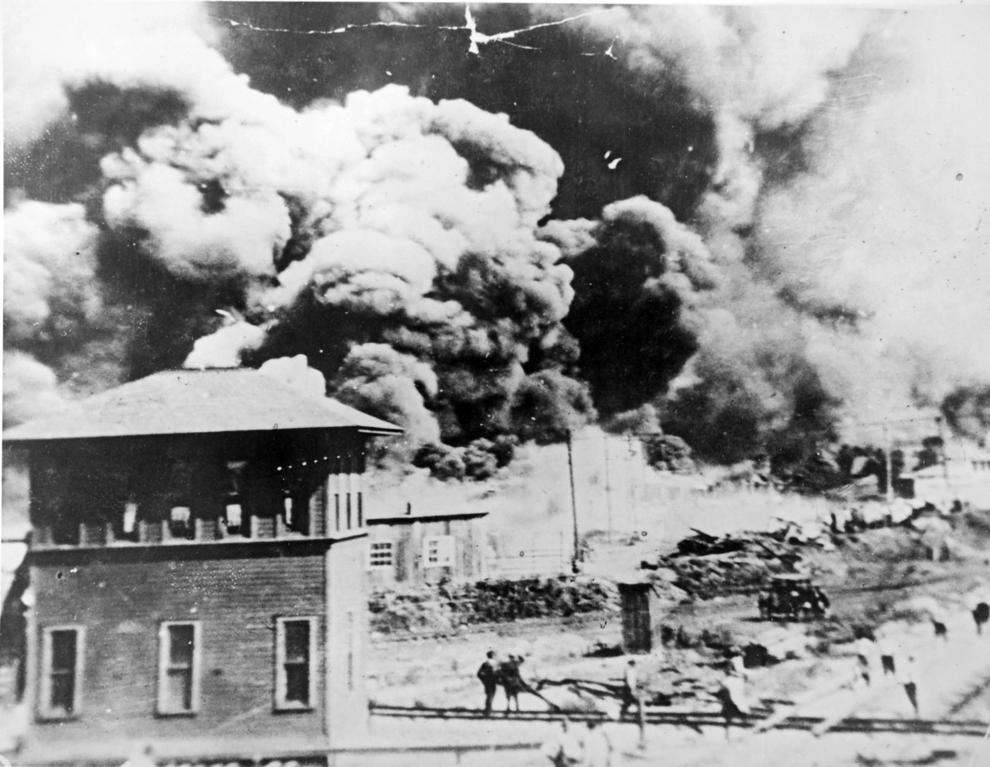 Airplanes flew over Greenwood as it was attacked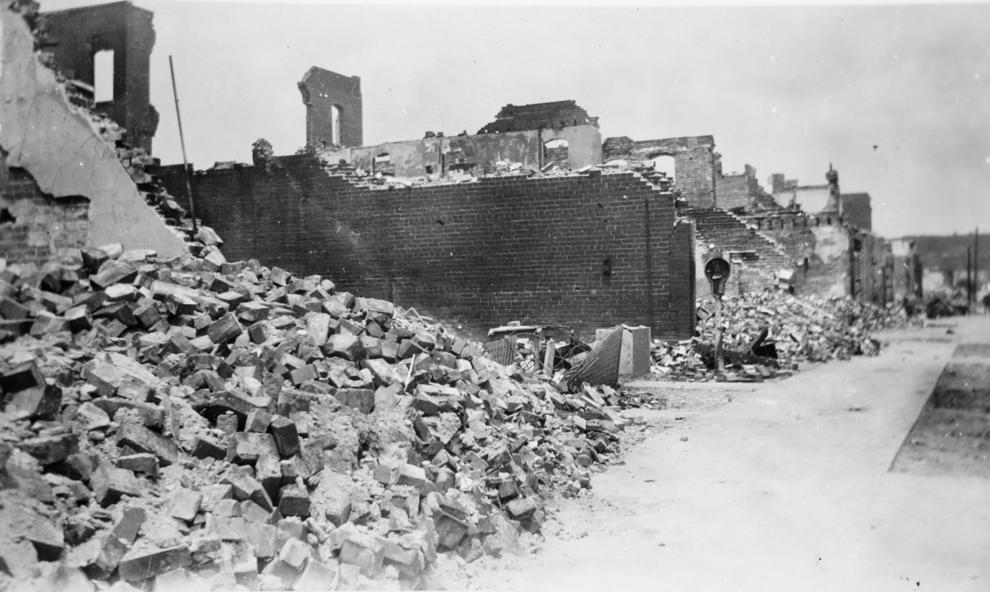 National Guard called in, denies report that machine guns were used to kill dozens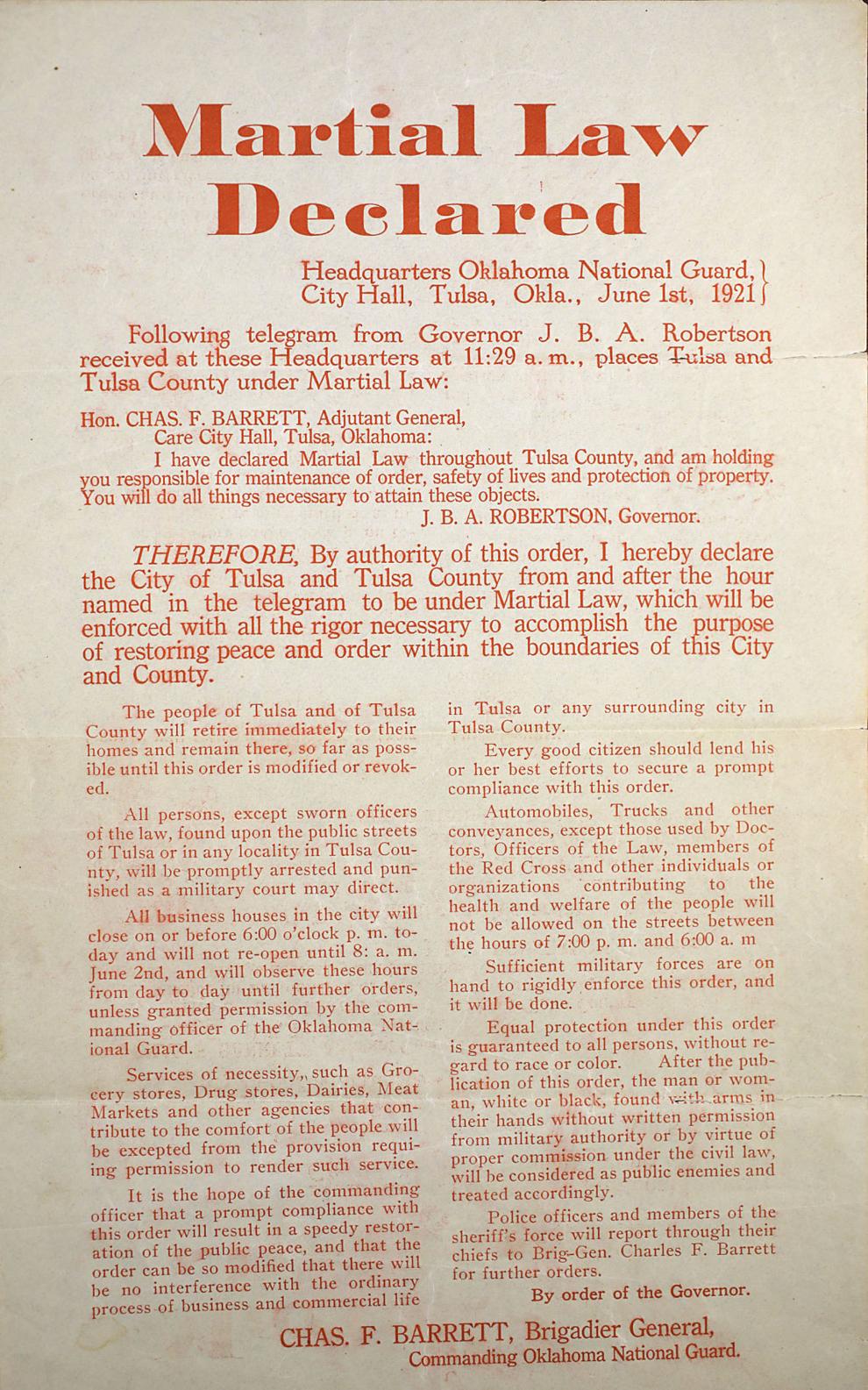 Dr. A.C. Jackson was killed as he tried to surrender in his front yard
Death toll remains unknown; search for graves continues today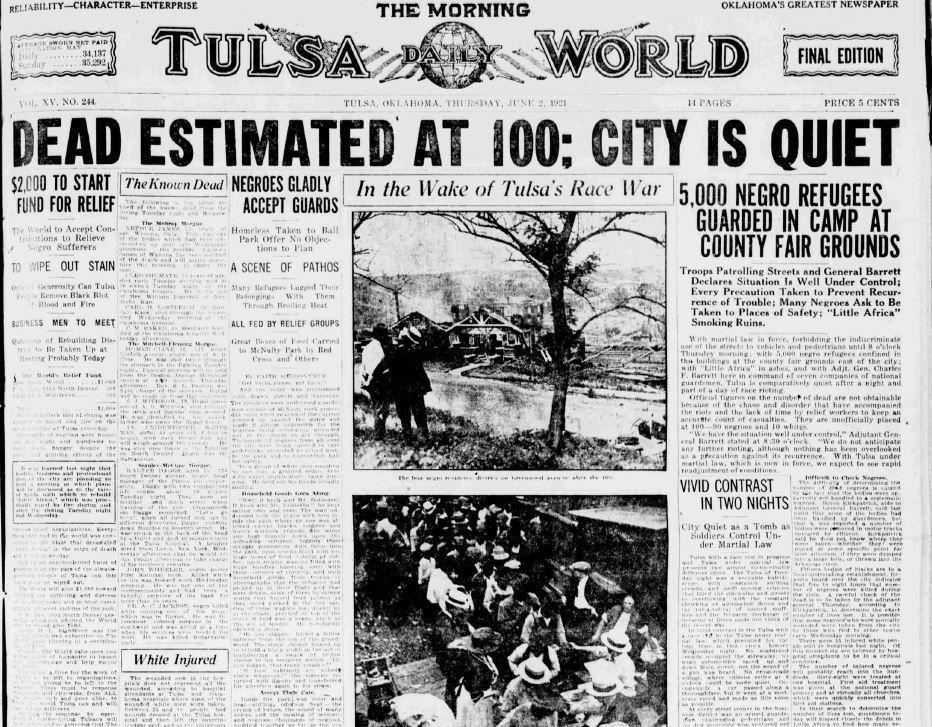 Black Tulsans were marched through the streets and detained at camps throughout city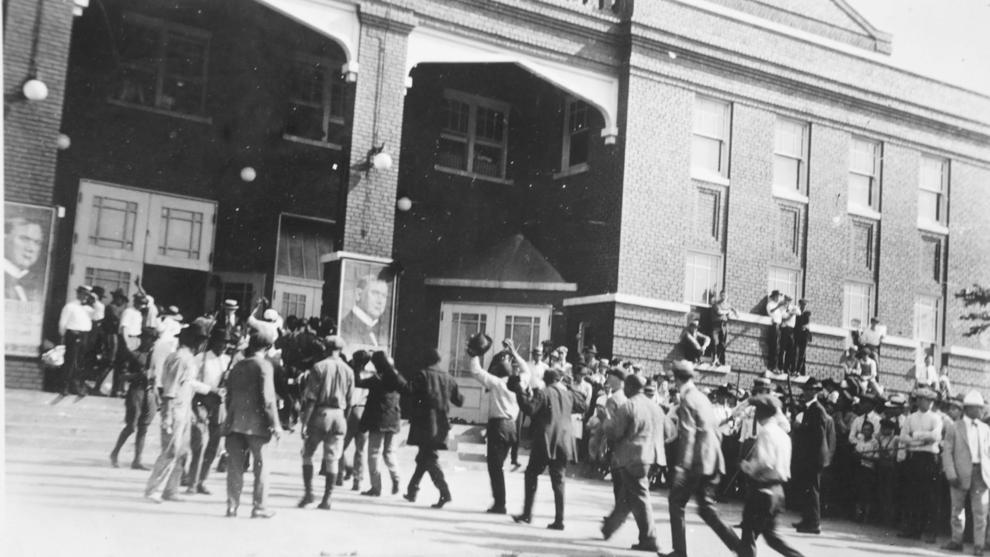 Red Cross reports the massive devastation in Greenwood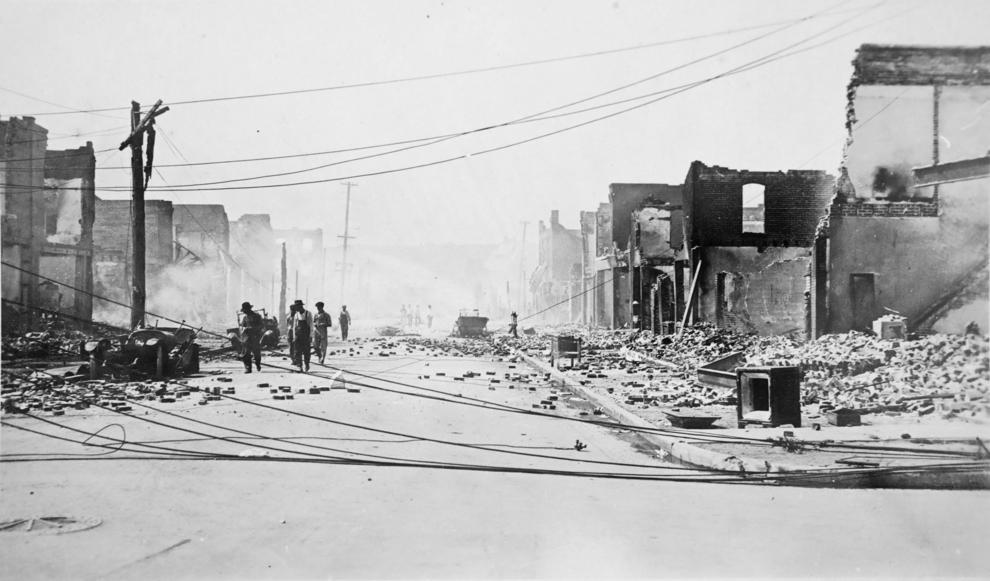 Key locations in Tulsa during the 1921 Race Massacre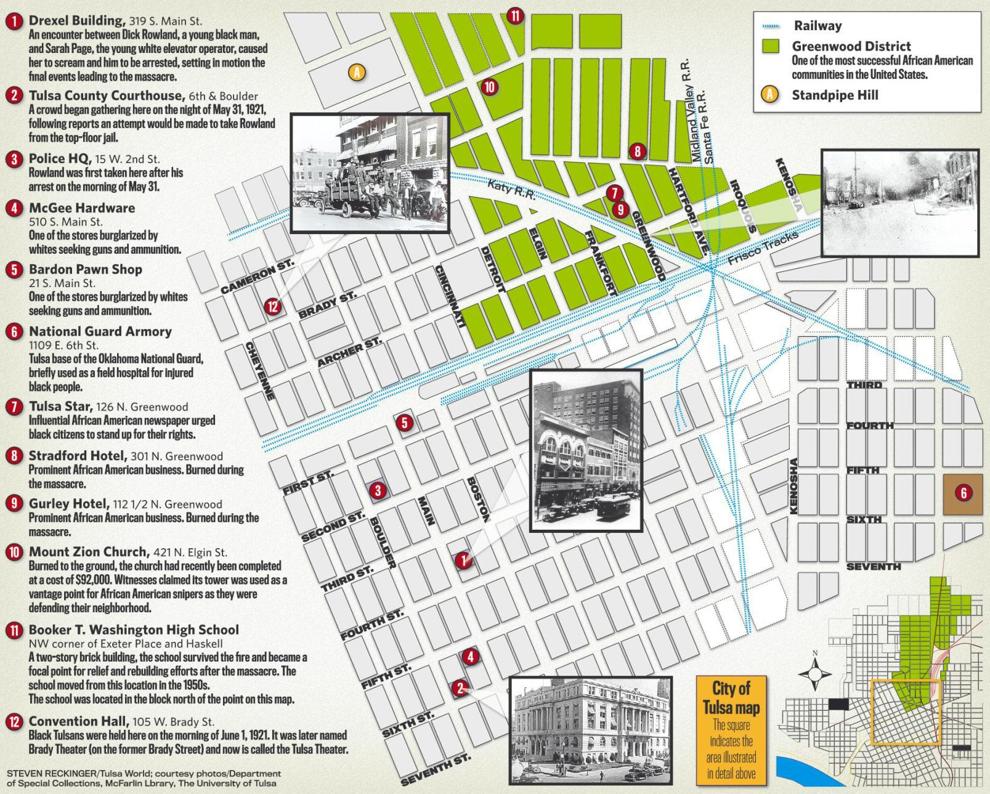 Mount Zion Baptist Church was burned down but, like Greenwood, persevered and rebuilt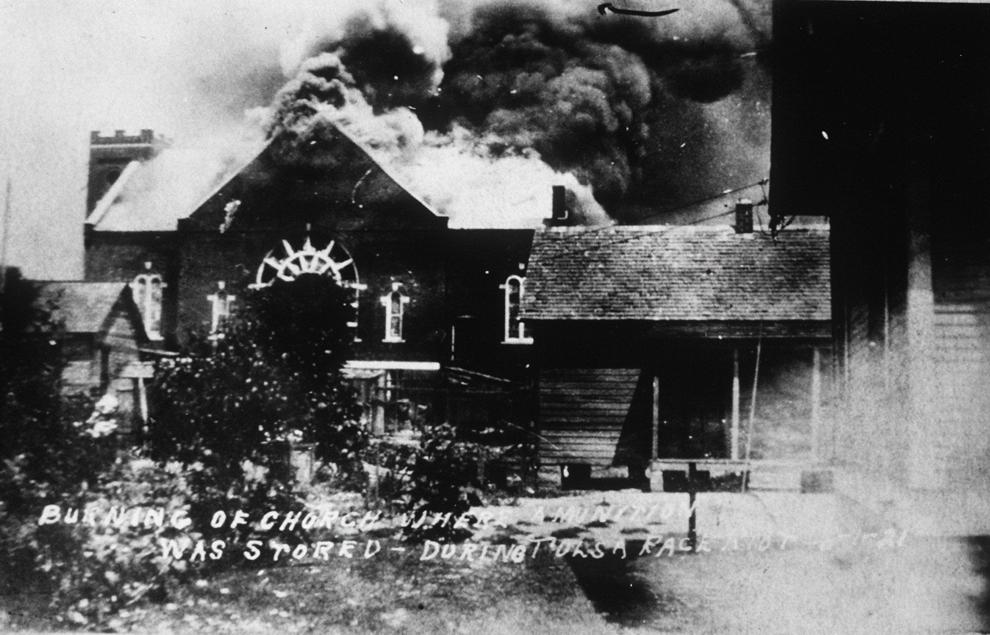 Tulsa Race Massacre: Quotes from survivors, officials and others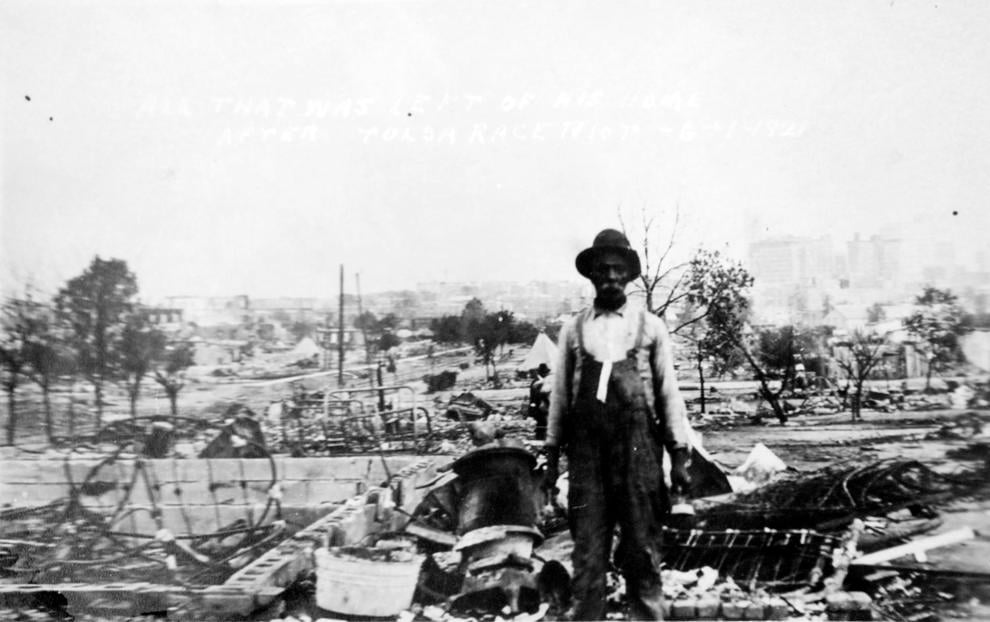 Tulsa Race Massacre: Recommended reading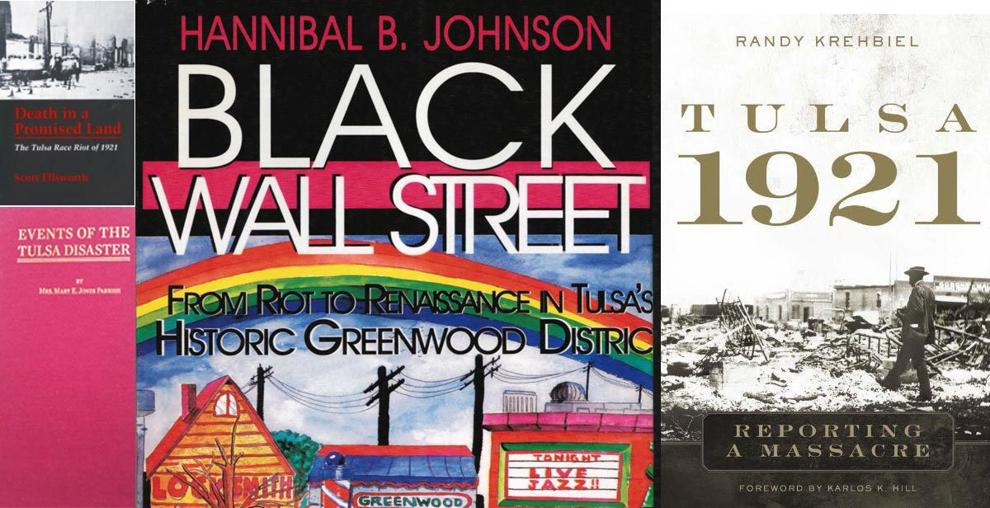 Tulsa Race Massacre / The Tulsa World Library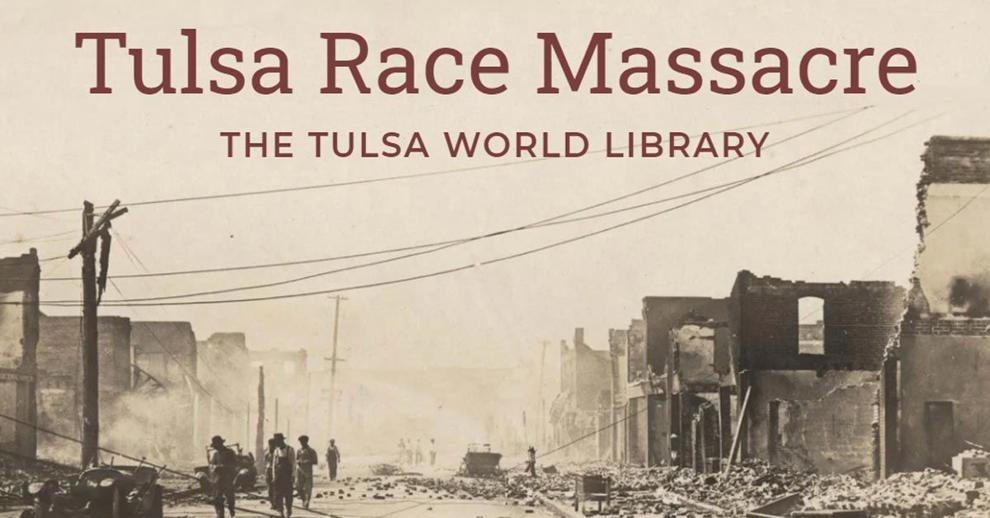 Tulsa Race Massacre: Was 1921 the first aerial assault on U.S. soil?
Tulsa Race Massacre / The Tulsa World Library: See all of the coverage of the race massacre in this special report. 
---
"The first time Americans were terrorized by an aerial assault was not Pearl Harbor," a CBS News story says leading up to coverage this weekend of the 1921 Tulsa Race Massacre.
"Scott Pelley reports on a race massacre in which an estimated 300 people, mostly African American men, women and children, were killed, and aircraft were used to drop incendiary devices on a black neighborhood in Tulsa, Oklahoma. The Greenwood Massacre of 1921 has been largely ignored by history, but Pelley finds a Tulsa community seeking to shed more light on what's been called the worst race massacre in history," a preview reads for a "60 Minutes" story airing 6 p.m. Sunday on CBS.
Context for viewers: Six airplanes circled the Greenwood area during the morning hours of June 1.
What they were doing, and why there were so many, has long been a matter of passionate debate. Many people believe they were used to shoot at people on the ground and bomb Greenwood.
Officials said the small craft, generally thought to be two-seat, single-engine Curtis "Jenny" biplanes, were merely keeping track of activities on the ground and relaying the information through written messages dropped in weighted metal cylinders attached to streamers.
To what extent this explanation was initially challenged is unclear, but in October 1921 the Chicago Defender published a story in which it said Greenwood had been bombed under orders of "prominent city officials."
The story cited a Van B. Hurley, who the newspaper said had given a signed statement to Elisha Scott, a Kansas attorney.
Scott filed dozens of lawsuits on behalf of victims but doesn't seem to have ever entered the Hurley affidavit into the record. There is no record of a Van B. Hurley living in Tulsa around the time of the massacre or that anyone by that name ever belonged to the Tulsa police force.
But that doesn't mean the story did not have substance. Many people believed city officials were behind the burning of Greenwood, and the explanation that the squadron of planes was only used for surveillance struck some as suspiciously thin.
Certainly the planes had a great psychological impact on many. For example, Mary Jones Parrish wrote about them in her account, as did prominent attorney B.C. Franklin in his.
The Defender story said the planes dropped "nitroglycerin on buildings, setting them afire."
But nitroglycerin is an explosive, not an incendiary. It is also highly unstable and dangerous.
That has caused some to speculate that something like Molotov cocktails might have been used, or "turpentine balls" — rags soaked in flammable liquid and wrapped around the head of a stick.
There are several practical reasons why trying to light and throw incendiary devices from an open cockpit airplane of that era would seem a difficult, dangerous and even foolish idea.
But that doesn't mean it wasn't done.
---
Tulsa Race Massacre / The Tulsa World Library: See all of the coverage of the race massacre in this special report. 
---
Tulsa Race Massacre: This is what happened in Tulsa in 1921
Tulsa was home to one of the most prosperous African American communities in the country. Businesses flourished along Greenwood Avenue — dubbe…