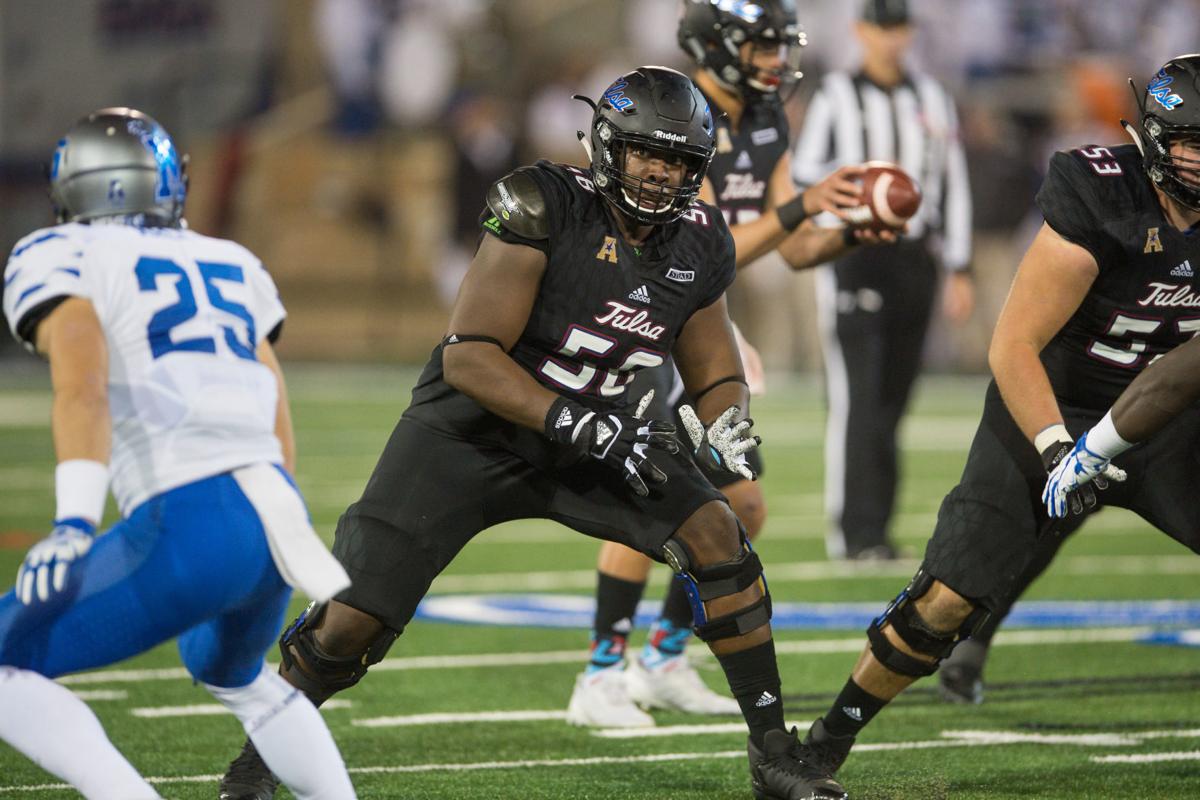 During a break in training camp, offensive lineman Willie Wright was back on the University of Tulsa campus this week, studying the Cleveland Browns playbook.
As if the transition to the NFL from college isn't difficult enough, Wright has changed positions. After starting four years at right tackle for the Hurricane, he is working at center for the Browns as an undrafted free agent.
"You're like the second quarterback of the offense," Wright said. "You have to know what he's doing, what he's doing, what he's doing. It's definitely challenging, but it's fun."
Wright's 6-foot-3, 296-pound frame makes him a good fit for center, a position he hasn't played since the sixth grade. He's competing against players with more experience, with three others at center during training camp.
"It's been what I thought it would be as far as the competition — obviously going in there and keeping your head down and grinding," Wright said. "But I feel like the biggest adjustment for any rookie is the playbook."
A Houston native known for his big personality, Wright has taken to Cleveland the same blue-collar mentality that made him a consistent performer at TU.
"That goes a long way, from what I've seen so far," he said. "I feel like my TU career helped prepare for the next level, not just on the field."
After balancing school and football during college, Wright is able to focus entirely on being a professional athlete and the additional responsibilities that entails.
"It's completely different," he said. "In college or at least here at TU, if you're late to a workout, they'll make you come back at 6 a.m. to redo it or you might have punishment from your position coach.
"In the league, it's not like that at all. If you're late to a workout, you get fined $2,500."
Also vying for an NFL roster spot is former Hurricane center Chandler Miller, a Bixby native who is with the Atlanta Falcons. Teams must reduce their rosters to 53 players by Aug. 31.
"Getting an opportunity to be on the same field and stage with people you've watched on TV, it's exciting," Wright said. "I definitely feel like I belong.
"I feel like God didn't bring me this far to leave me out to dry. I do feel like I have a lot to prove being an undrafted free agent. I definitely continue to have a chip on my shoulder."
Kelly Hines
918-581-8452
Twitter: @KellyHinesTW