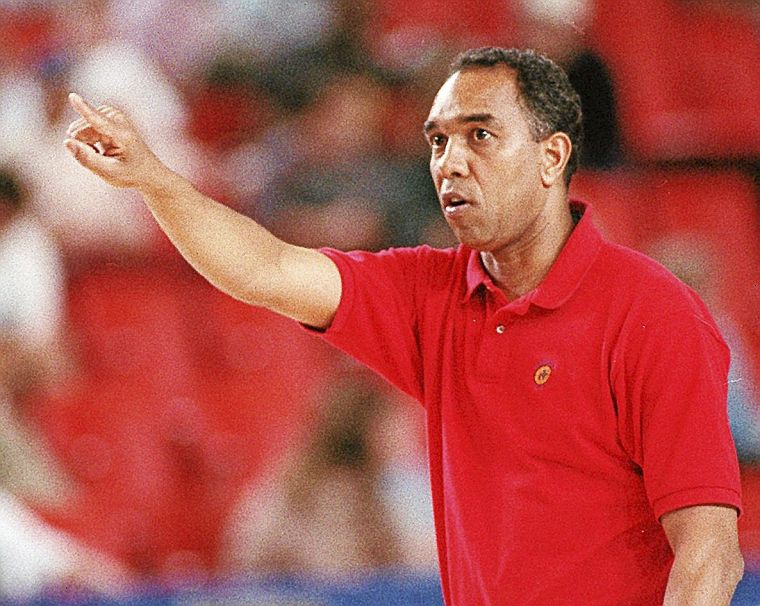 Former basketball coach Tubby Smith is among those who will be inducted into the University of Tulsa's Athletic Hall of Fame as part of the 2021 class.
Other inductees are former athletes Michelle Sechser (rowing), Chris O'Hare (men's track and cross country), Ryan Pore (men's soccer) and Jeb Blount (football) along with the 1971 baseball team. Induction ceremonies will be scheduled for the spring.
At the helm in 1991-95, Smith won two Missouri Valley Conference titles and made two NCAA Tournament appearances in his four years, taking the Hurricane to the Sweet Sixteen in 1994 and 1995. His record at TU was 74-43 before going on to coach elsewhere, winning the national championship at Kentucky in 1998.
After competing at TU in 2004-08, Sechser has become one of the world's top rowers in the lightweight division, placing fifth in Tokyo at this year's Olympics. She was the Hurricane's MVP as a sophomore, twice helped deliver the Midwest Collegiate Championship and had multiple top-10 performances.
O'Hare was a six-time All-American in 2009-13, becoming the Hurricane's first track and field individual champion when he won the mile run in 2012 with a time of 4:01.66. He helped TU win three conference cross country titles and the first indoor track and field championship and was selected Conference USA indoor track athlete of the year in 2011 and 2012 after winning the 800 meters and the mile.
Pore (2002-04) was part of an era that put TU soccer on the map, becoming the 2004 Soccer America National Player of the year and earning All-America honors in 2003 and 2004. He completed his three-year career as the program's second-leading scorer with 123 points on 51 goals and 21 assists.
Blount played at TU in 1972-75, quarterbacking two Missouri Valley championship teams in 1974 and '75. He threw for 1,831 yards and 15 touchdowns in 1974 and was selected offensive player of the year in the league, and followed with an all-conference performance as a senior.
The 1971 baseball team is this year's honor team, having compiled a 35-13 record, winning its third of seven consecutive Missouri Valley championships and finishing third in the College World Series. TU had a team batting average of .313 and its pitchers had a 2.69 team ERA.