In this season of living dangerously — of routinely falling behind and expecting its defense to save the day — the University of Tulsa football team seemed finally to have created a problem that its tremendous defense couldn't solve.
At UCF, Tulsa rallied to win after having trailed by 18 points.
Against East Carolina, Tulsa rallied to win after having trailed by 14.
Against SMU, Tulsa rallied to win after having trailed by 21.
Fantastic second-half defense was the reason why the Golden Hurricane never really seemed finished in those games.
Thursday's two-touchdown deficit felt different. When Tulane led 14-0, it felt like 28-0. The energy level within H.A. Chapman Stadium was barely beyond zero. The Tulsa defense was good all night, but the Tulsa offense was a dud for three periods.
In the fourth quarter, however, there was from Tulsa's No. 3 quarterback — third-year sophomore Davis Brin — a performance for the ages. And from Zaven Collins, whose reputation gets bigger every week, there was the defining play of the Tulsa season so far.
During the second overtime, Collins intercepted a Tulane pass and sprinted 96 yards for the touchdown that ended a four-hour drama and a 30-24 victory for the 25th-ranked Golden Hurricane.
Everyone knows that Collins is a great college player. Before Thursday, however, Davis Brin was a college football unknown.
What Brin did, in the first meaningful playing time of his career, should be recorded as having been among the more clutch responses in Tulsa program history.
On the final play of the fourth period, after time had expired, Brin connected with JuanCarlos Santana for a 37-yard touchdown on the back line of the north end zone.
That remarkable play sent this remarkable game to overtime, and Tulsa somehow got a remarkable outcome in spite of the worst of circumstances: quarterback injuries.
Smith, Tulsa's senior starter, sustained what was believed to have been a rib injury. His backup, Seth Boomer, was carted to the locker room with what appeared to be a leg injury.
When Brin arrived at the ballpark, there's no way that Tulsa's third-team QB — a third-year sophomore from Boerne, Texas — expected to have SportsCenter moments in an ESPN game. Before finding Santana with the overtime-forcing strike, Brin drove the Hurricane to a pair of fourth-quarter touchdowns.
A gigantic bust by Tulsa's kickoff-coverage unit resulted in an Amare Jones return of 72 yards and led to the Green Wave's dagger of a go-ahead touchdown with 98 seconds left in the fourth quarter.
Brin reacted in the best possible manner — with poised playmaking and, ultimately, with the final-play throw to Santana.
This was a Tulsa quest to extend its win streak from four games to five, and to remain a nationally ranked topic of the 2020 college football conversation, but the Golden Hurricane for the longest time seemed doomed to the extension of a streak of futility against ... Tulane?
In 2005-16, the Hurricane was 11-1 against Tulane.
A Thursday loss would have been Tulsa's fourth consecutive setback against the formerly hapless Green Wave. Hapless no more, Tulane is better than its 5-5 record would indicate. Last week, the Green Wave mashed then-No. 25 Army 38-12.
On a fourth-down play with 3:51 remaining in the third period, Tulsa needed about a foot to reach the first-down marker. The Hurricane offensive line wasn't very good during a lot of this game, and it was a no-show on this play. Running back T.K. Wilkerson never had a chance. He was grabbed and dropped for a 2-yard loss.
Two plays later, Pratt found wide-open tight end Will Wallace for a 27-yard touchdown and the 14-0 Tulane advantage.
Brin's Hollywood heroics, coupled with the Collins touchdown return, achieved for the Hurricane another comeback victory. In its last five home wins, Tulsa prevailed by a total of 20 points.
Scouts from the Chicago Bears, San Francisco 49ers, Buffalo Bills and Las Vegas Raiders were here to watch this game. More specifically, they were here to see Collins, who only enhanced his NFL viability.
Specifically from a Tulsa football standpoint, there were two takeaways. This team is charmed, and Brin has the makings of a very, very nice quarterback of the future.
---
View from the sidelines: Tulsa defeats Tulane in double OT thriller
Highlights: TU rallies past Tulane in dramatic fashion
Tulane at Tulsa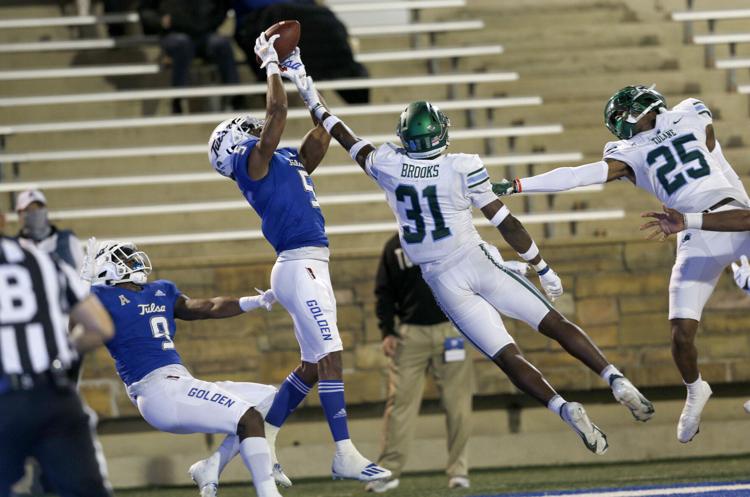 Tulane at Tulsa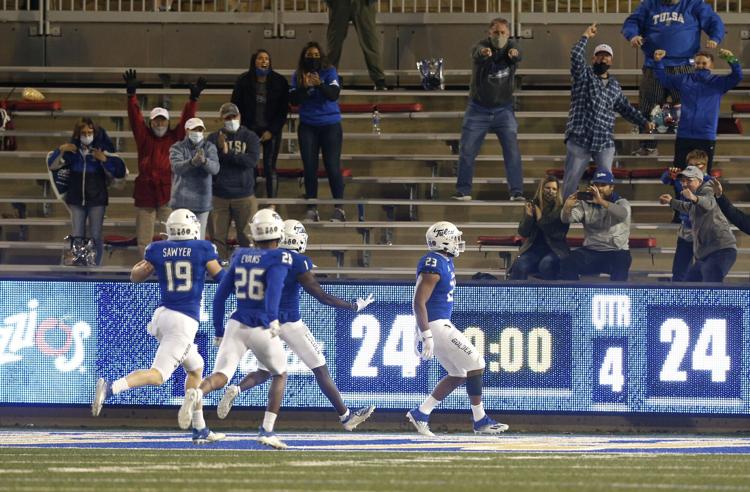 Tulane at Tulsa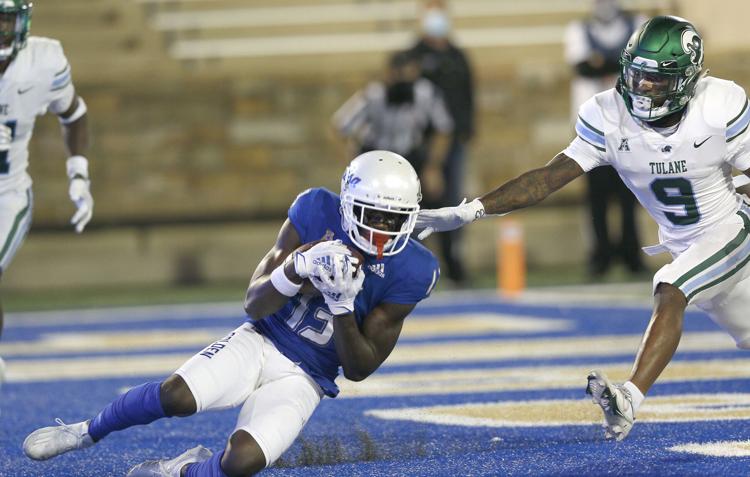 Tulane at Tulsa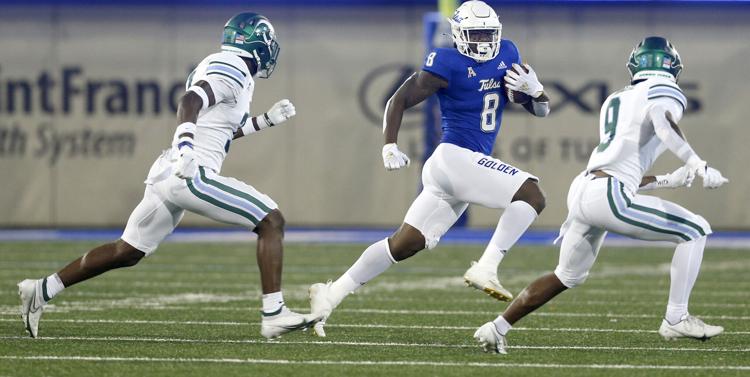 Tulane at Tulsa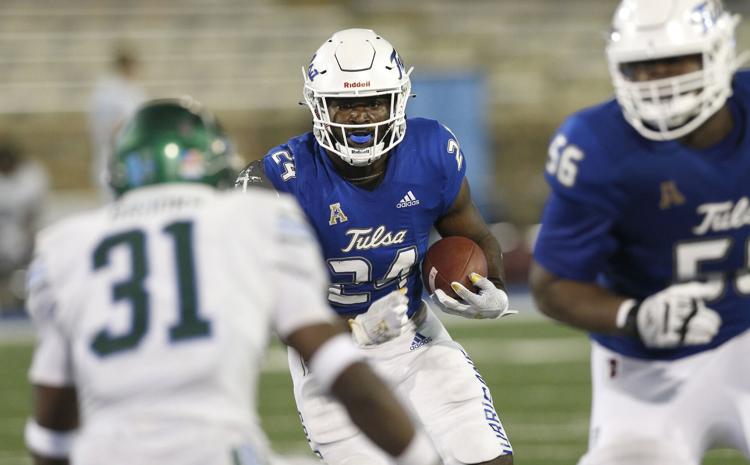 Tulane at Tulsa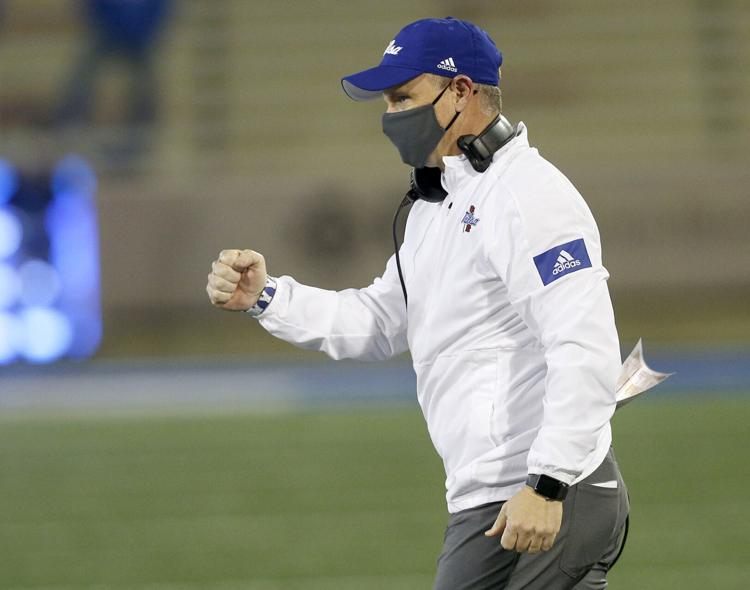 Tulane at Tulsa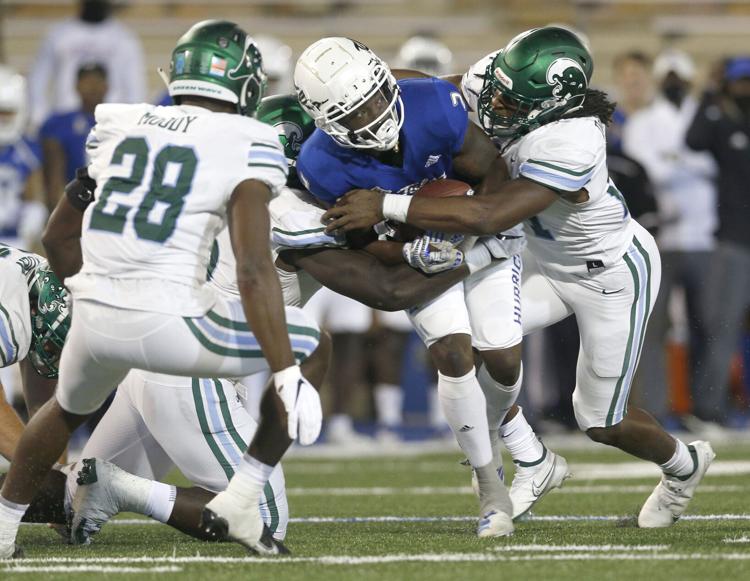 Tulane at Tulsa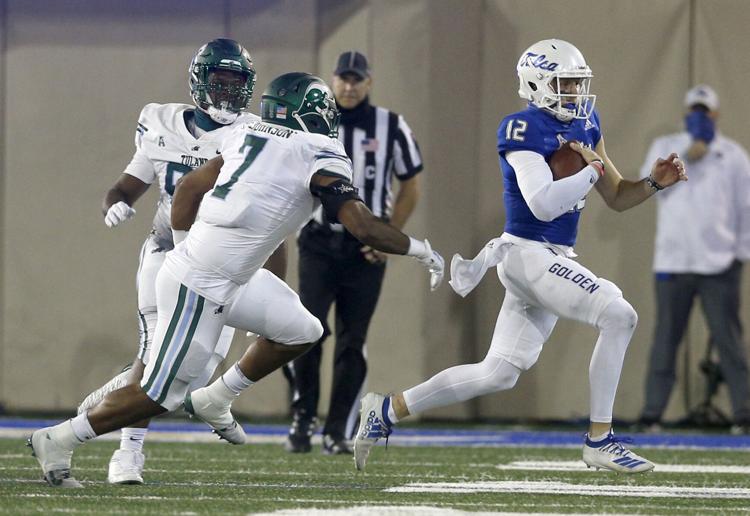 Tulane at Tulsa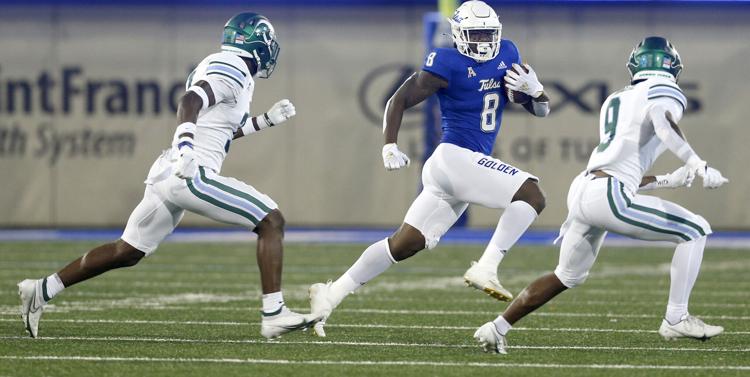 Tulane at Tulsa
Tulane at Tulsa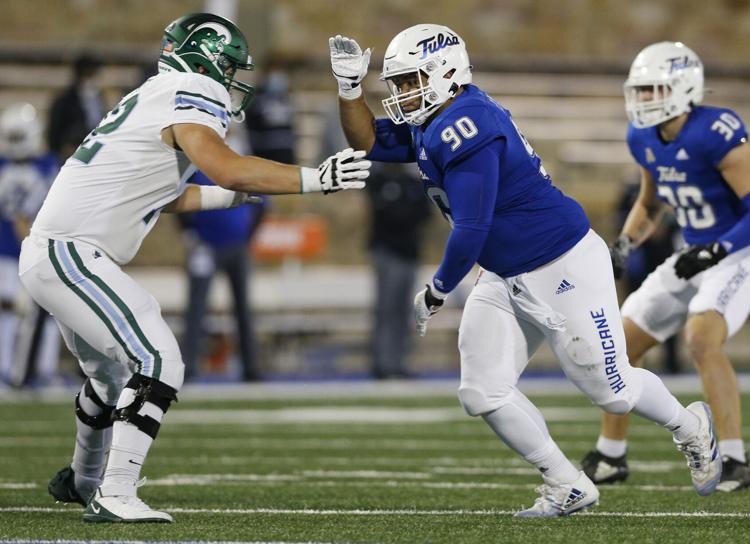 Tulane at Tulsa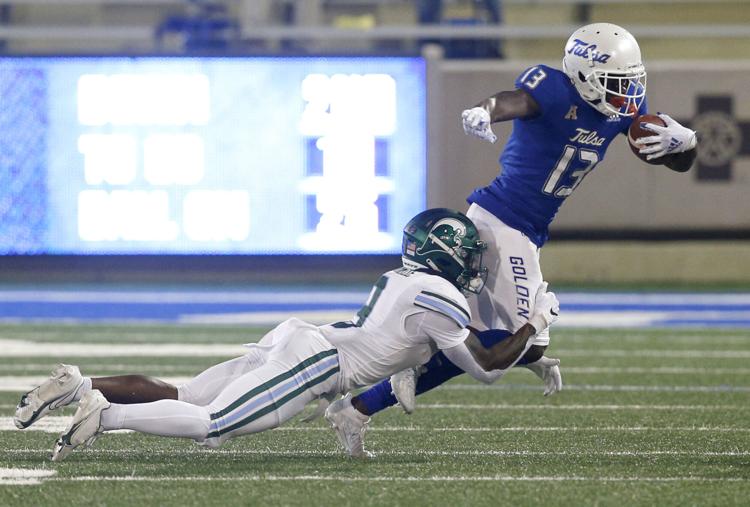 Tulane at Tulsa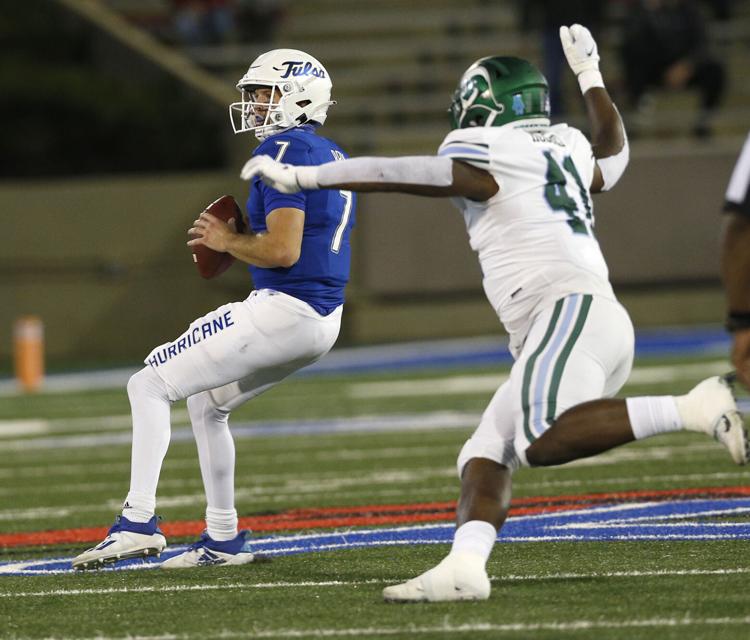 Tulane at Tulsa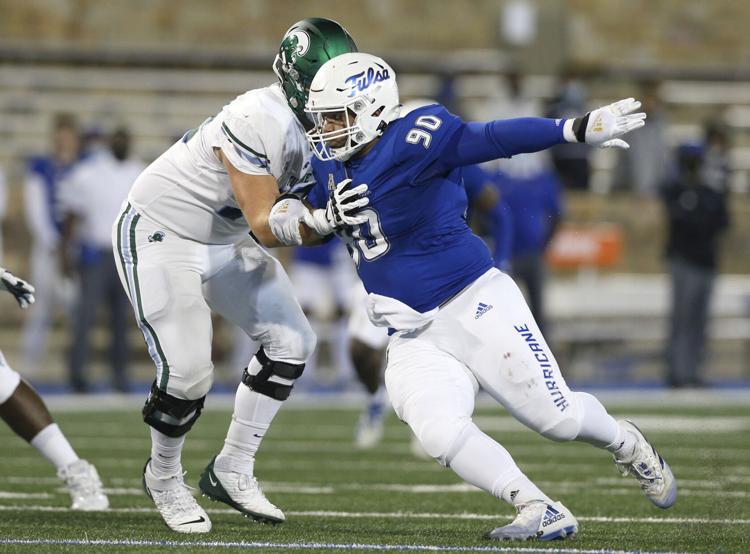 Tulane at Tulsa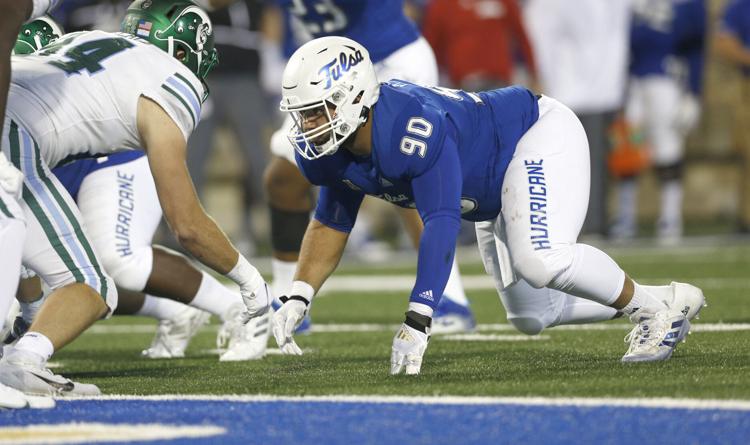 Tulane at Tulsa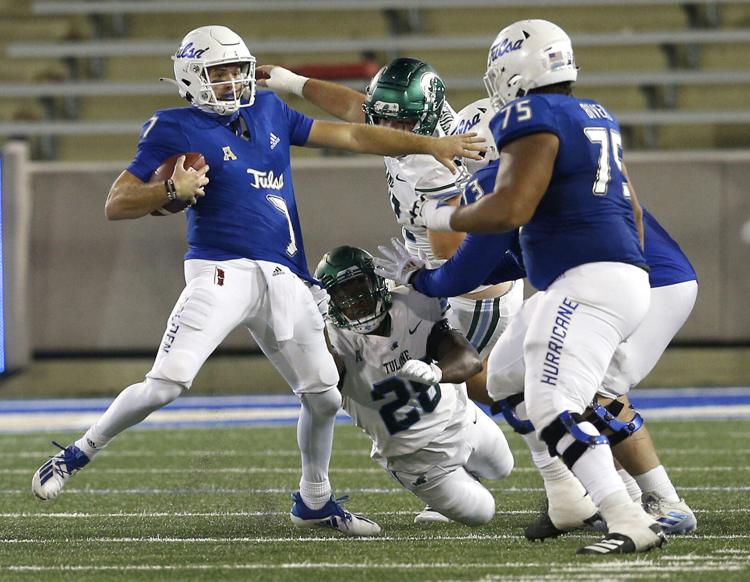 Tulane at Tulsa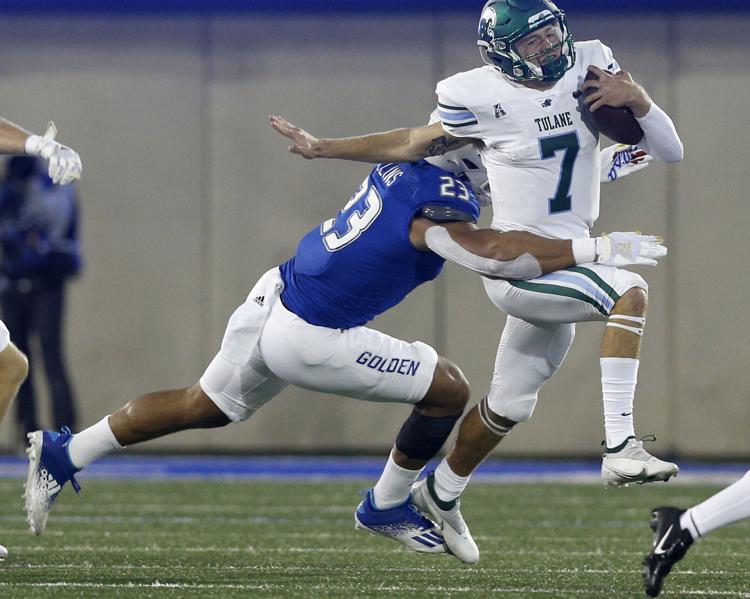 Tulane at Tulsa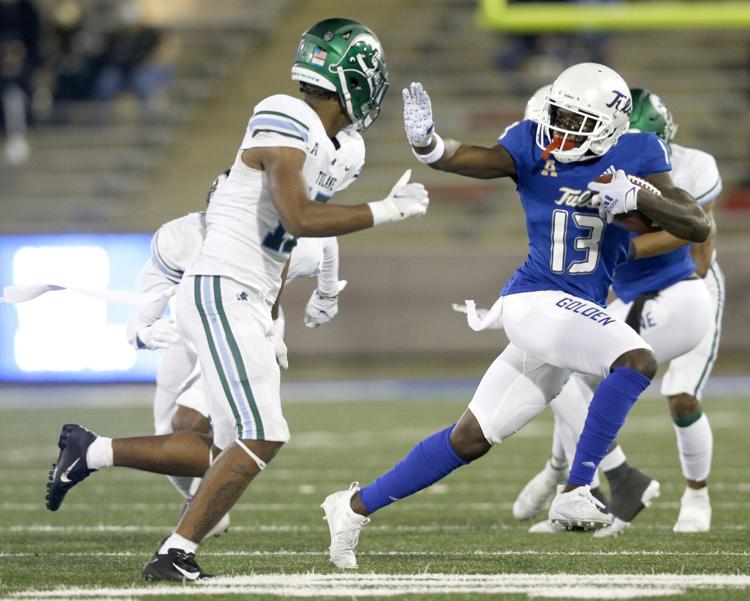 Tulane at Tulsa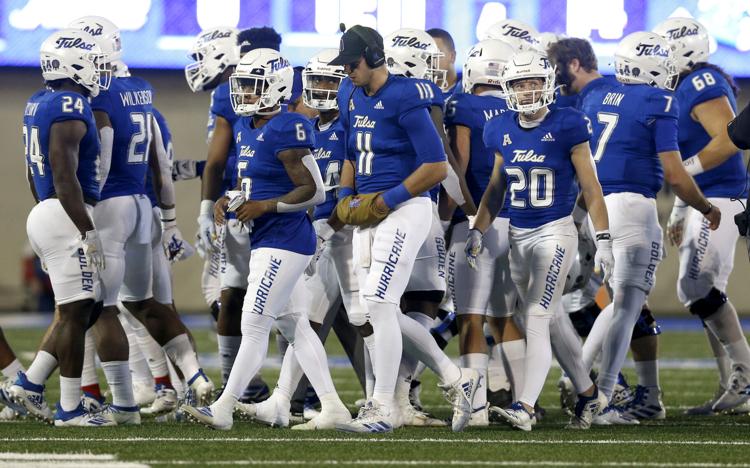 Tulane at Tulsa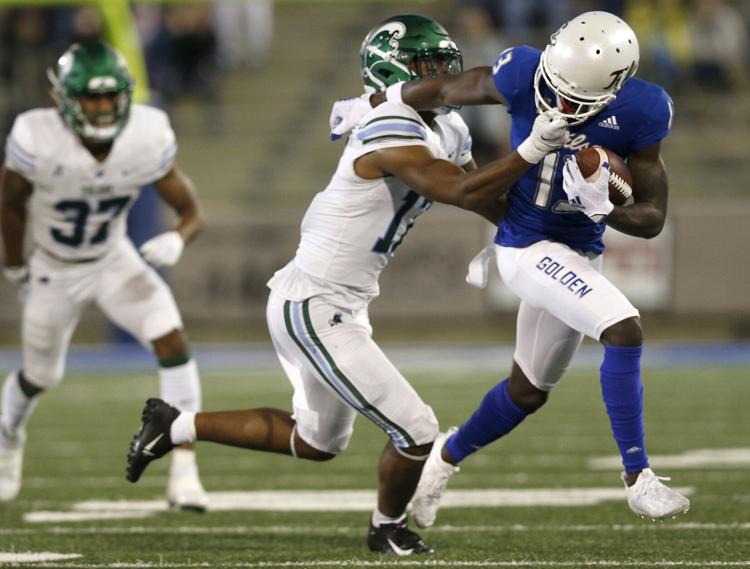 Tulane at Tulsa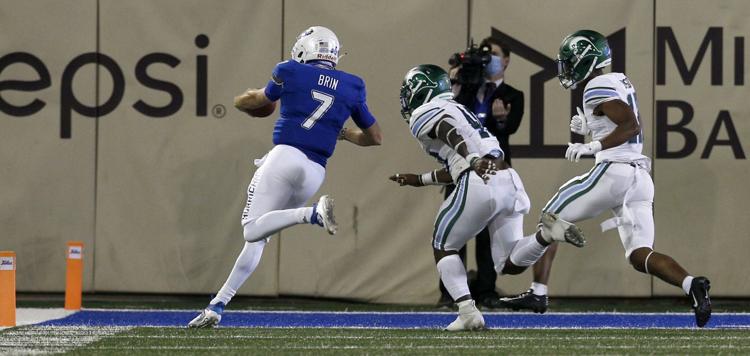 Tulsa Tulane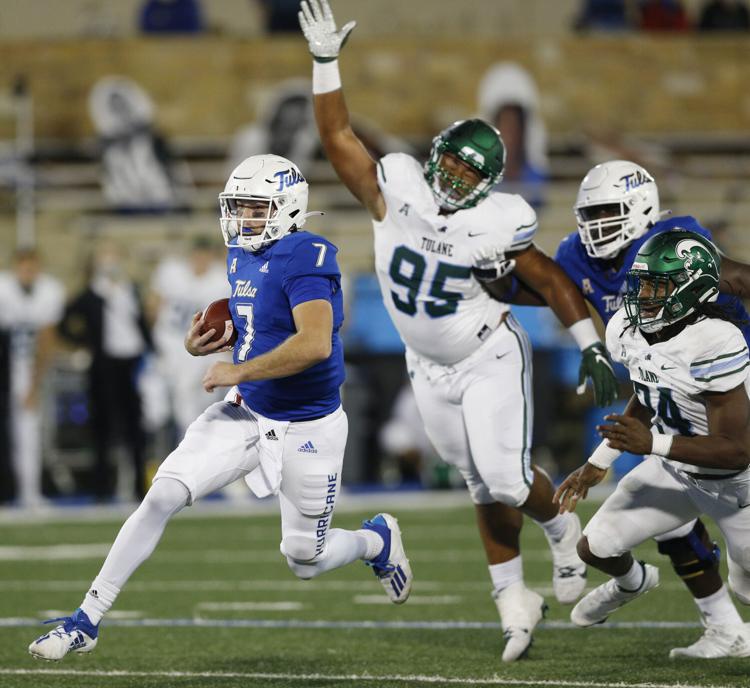 Tulane at Tulsa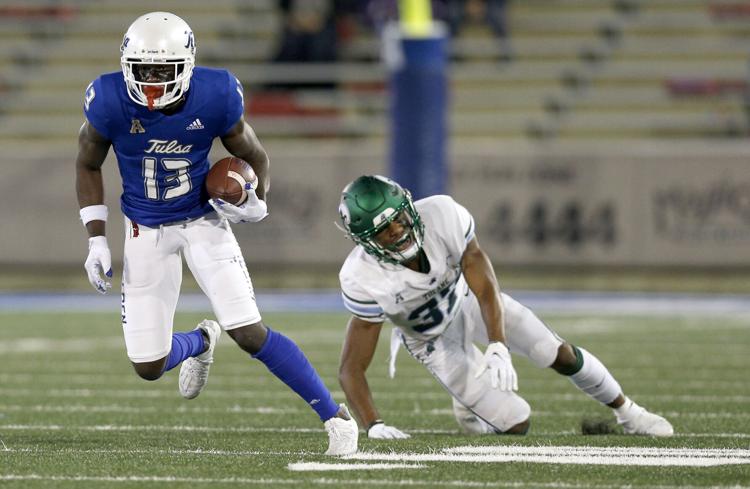 Tulane at Tulsa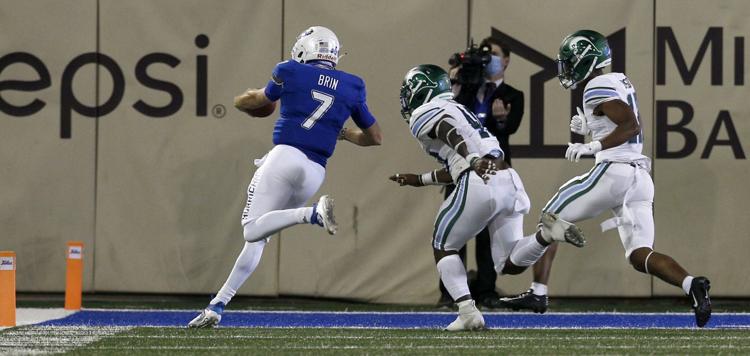 Tulsa Tulane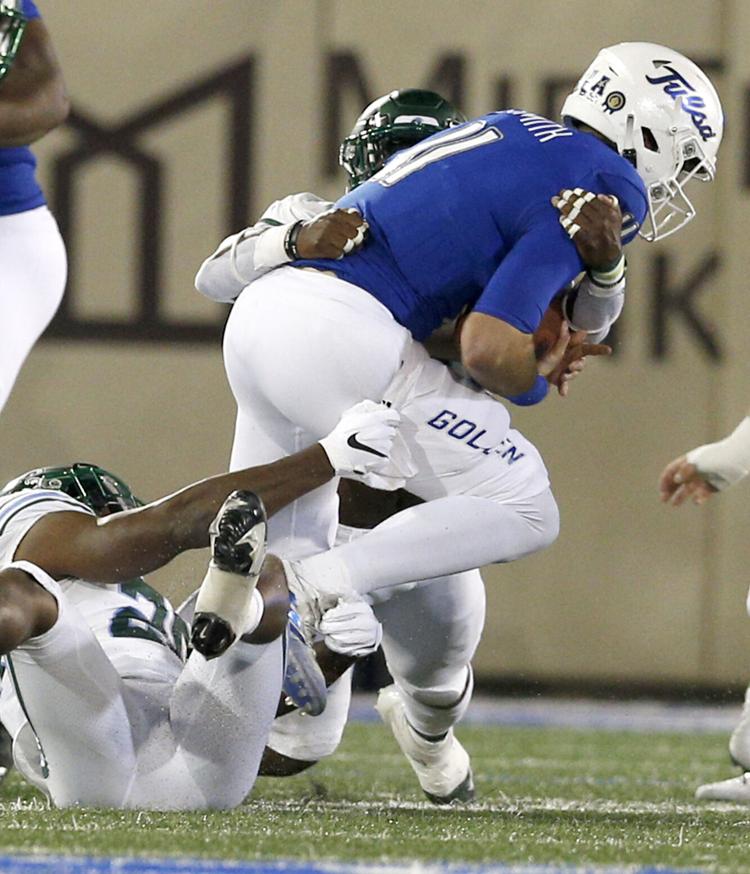 Tulane at Tulsa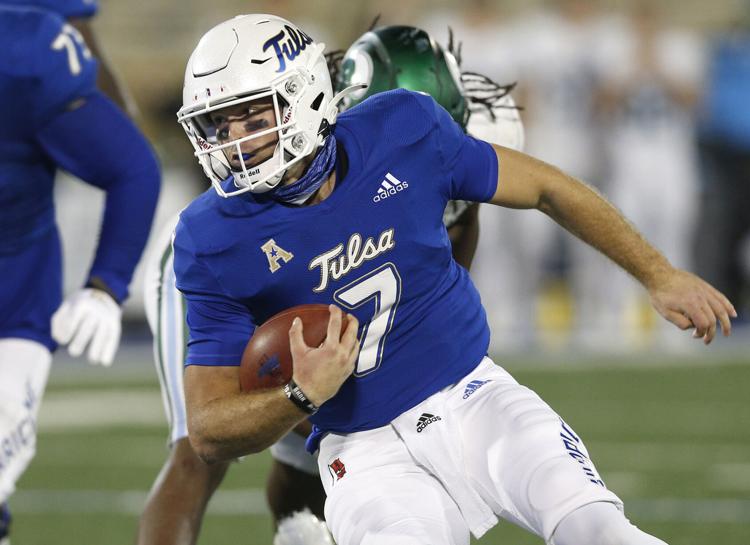 Join a growing group of Oklahomans who believe in supporting local journalism