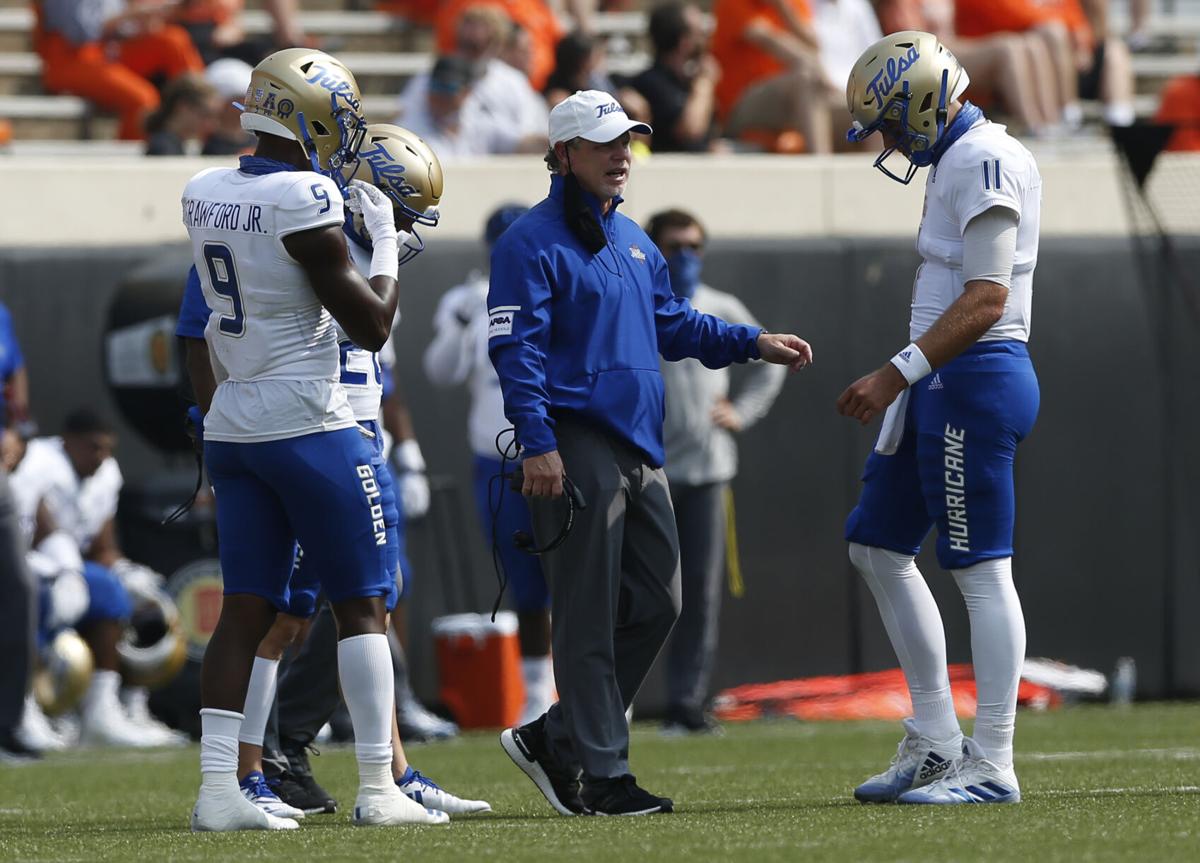 Heading into preseason practice in August, the University of Tulsa football team was optimistic about the potential of playing a full 12-game slate.
At the time, the Hurricane was among a handful of FBS teams that hadn't seen a game crossed off its schedule because of COVID-19 concerns.
"I just got word that we're going to have a full season," quarterback Zach Smith said then. "That would be awesome if that is actually true. I'm really excited for whatever happens. We're going to go out there and try to win every game that we have."
What followed was a dramatic September in which none of TU's nonconference games wound up being played as scheduled. Three were canceled (Toledo, Northwestern State, Arkansas State) and the other (a 16-7 loss at Oklahoma State) was delayed a week.
Most recently, last week's game at Arkansas State was scrapped because of the Red Wolves' inability to field a position group because of positive test results and contract tracing. The cancellation came three days before the game, a disheartening development for a Hurricane team eager to return to action.
"Making decisions to make sure their health and safety were the No. 1 priority — they understood and respected that, but they were obviously disappointed just like we all were," coach Philip Montgomery said Tuesday. "We were ready to get back on the field and get an opportunity to continue to get better, continue to improve, continue to build on what you've done. That part of it is tough."
So what will October bring? Starting with Saturday's game at No. 11 UCF, TU has four American Athletic Conference games scheduled along with an open date next week.
"Coming into this week, we got to practice two weeks (without a game)," linebacker Zaven Collins said. "We should be ready to go."
After last week's game was canceled, the Hurricane quickly pivoted. The coaches stayed late Wednesday night to prepare a game plan for UCF and switched focus for the next day's practice.
"We've been preaching just being able to adapt to change," running back Corey Taylor II said. "(Taking it) one day at a time allows you to make those changes and adapt. This time we've been able to refocus and get prepared for the next opponent."
For a team that missed nine days of fall camp because of COVID-19 issues, the additional practice time has been valuable. But having played only one game through the first month of the season also means less experience heading into the league schedule.
Asked whether he has a feel for where his team is, Montgomery said: "If I'm being truthful, not completely. I thought obviously defensively we played really well (against OSU). Offensively, we were not consistent enough, but I think we're a better football team than what we showed the other day.
"But we've got to go out on the field and do it. Those games are the ones that get you prepared for every week. We're continuing to kind of find out who we are, but we're one game into it and there's not true history yet to show how that's going to manifest itself."
---
Featured Sports Video
Kelly Hines
918-581-8452
Twitter: @KellyHinesTW
Be the first to know
Get local news delivered to your inbox!