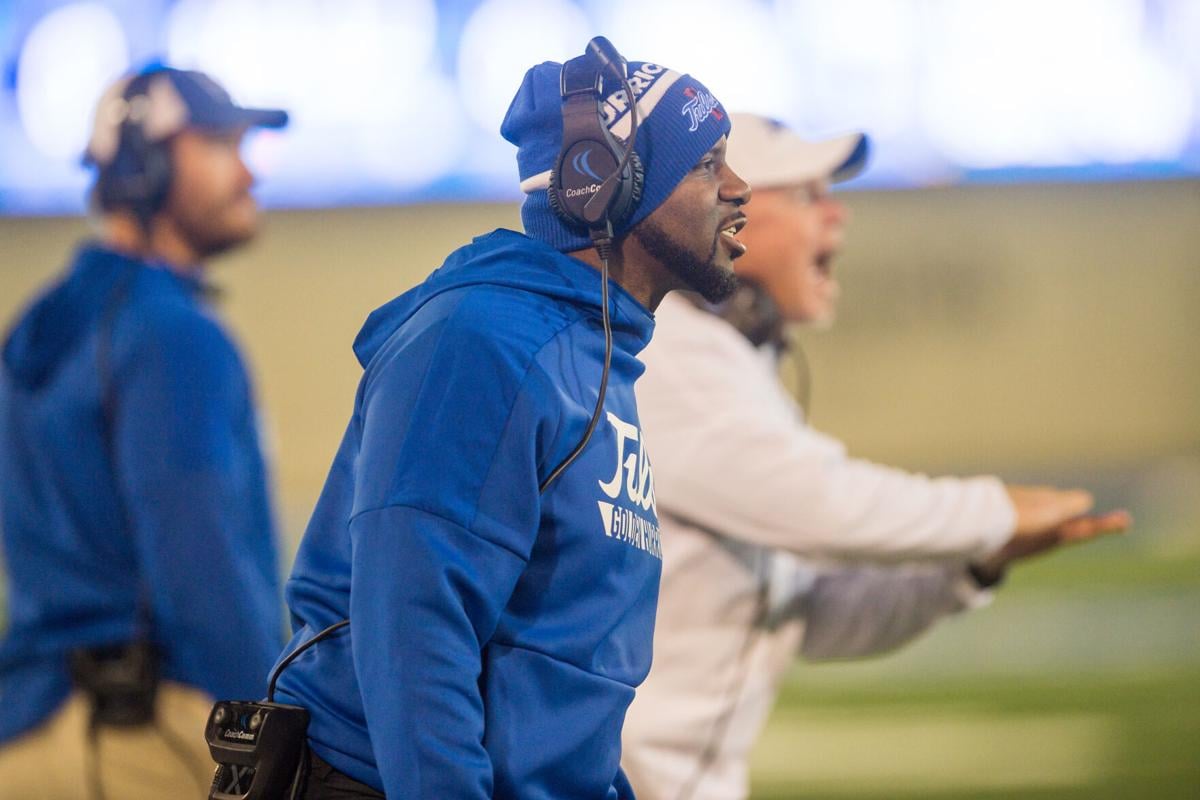 Editor's note: University of Tulsa cornerbacks coach Aaron Fletcher was named the defensive backs coach at Missouri on Tuesday. He asked the Tulsa World to share this letter expressing his feelings of gratitude after spending six seasons on the Hurricane staff.
I want to thank you for allowing my family and me an opportunity to grow and serve as a son of your great institution and community. You embraced my family and me with love, opportunity and affection. As I began at the University of Tulsa, I couldn't just thank the institution that gave me an opportunity without recognizing the people, the culture and the spirit of resilience and strength that Tulsa epitomizes.
I was afforded an opportunity to see great administration and so I want to personally say thank you to the late great Dr. Steadman Upham and to Dr. Gerard Clancy, as I know no championship is ever won without them and their vision, nor is the scholarship and work that is put in behind the scenes that we're afforded possible without them. To Dr. Janet Levit, who serves gracefully through passion and purpose, I want to say thank you for ushering TU to the next generation.
To the greatest athletic administrator I have come to know, Dr. Derrick Gragg, thank you. How you service and support not only the university but embrace the student-athlete is a thing of beauty. I can't think of a time when your heart was not ever for the student-athlete and the student body. You always had the spirit of TU in mind and served with a spirit of excellence. I want to also thank you for supporting initiatives off the field of athletics and standing in the gap in ways that others will never know. Your encouragement and spirit of achievement for the entire university spiritually, morally, academically and intellectually are a blessing.
To my friend, "the OG" as he calls himself, Rick Dickson, thank you! The opportunity for you to come back home showed us all your love for the institution and the city you love and admire. I can't thank you enough for all the smiles you've provided and the hands-on approach you take as it comes to "bringing the family together." The future of TU athletics is in great hands.
To the football staff, thank you! To my friend and brother Philip Montgomery and his beautiful wife Ashli we are forever grateful. You guys accepted us and we became family and friends and your vision of love, family and stewardship is unmatched in the profession. Thank you for all you stand for, always being available and for showing our program what family is all about. We love you!
To Brian Norwood, who mentors me, and his wife Tiffiney, we say thank you for mentoring young coaching families and for your stewardship and mentoring to young people. I wouldn't be who I am without you.
To Bill and Lawanna Young, thank you for all you taught us in the game of football and your professionalism. When you implemented this new defense you gave me the opportunity to and encouraged me to bring ideas of what we could do and allowed me to be creative with the defensive pass game. I will never forget that and your humor and your charge to always keep things in its proper perspective. We love you.
To my friends that I had the pleasure to work alongside, my family and I say thank you for a lifetime of memories as we've grown together on and off the field. To the Tulsa Oasis staff of Dr. Christina Carter and Schnea Nealy, thank you. Your staff's hard work is shown in the seeds of student achievement. To Chris Nerio and staff, thank you for leading us and keeping us safe. You've have the unprecedented task of ushering us through tough times and have done so with care and grace. Thank you again for all you do.
To the support staff of Keith Smith, Dianne McPherson, Ravi Savitala and my friend, the great Tom Ososkie, you guys are unbelievable! To my friend and brother, the man, the myth, the legend Dan Bitson, thank you! No one loves TU more than you and your mentoring of young people is proof. A great ball coach but an even greater man, the university is blessed to have you and your wisdom.
To the city of Tulsa, thank you! You have shown you are resilient, caring and the best is yet to come! Thanks for the churches we got to attend and work with in the community to grow and enrich our family. To my friend Jim Goodwin and the staff at the Oklahoma Eagle, I will miss you. To the north Tulsa community, thank you. Your resilience, your strength, your spirit, your grace and your hope will be what I will take with me forever.
Thank you to the Greenwood District and its families and businesses owners for showing a desire to have communion and growth with the university. The Legacy of Black Wall Street Week and its initiatives became a national headline because of who you are and what you stand for. You have not only told your story but bridged the gap to the future.
To my brothers of The Xi Omega chapter of Omega Psi Phi Fraternity Incorporated, thank you! Our charge to provide scholarship, and uplift is evident in our mentoring the young and always finding a way to service the entire community of Tulsa.
Tulsa, you have helped me to grow and realize even more that it's bigger than football. Legacy isn't about leadership; it's about service, reconciliation, purpose, forgiveness, tenacity, perseverance and love. Tulsa, Oklahoma, you have made more than an impact on my life. You have prepared my family and me for a future. This is never a goodbye, until we meet again. Thank you, we love you and will miss you dearly.
Season in review: Was the 2020 season a success for Tulsa?
Season in review: Was the 2020 season a success for Tulsa?
Watch Now: Kelly Hines on a wild, but successful 2020 season for TU football
Can the 2020 season be considered a success?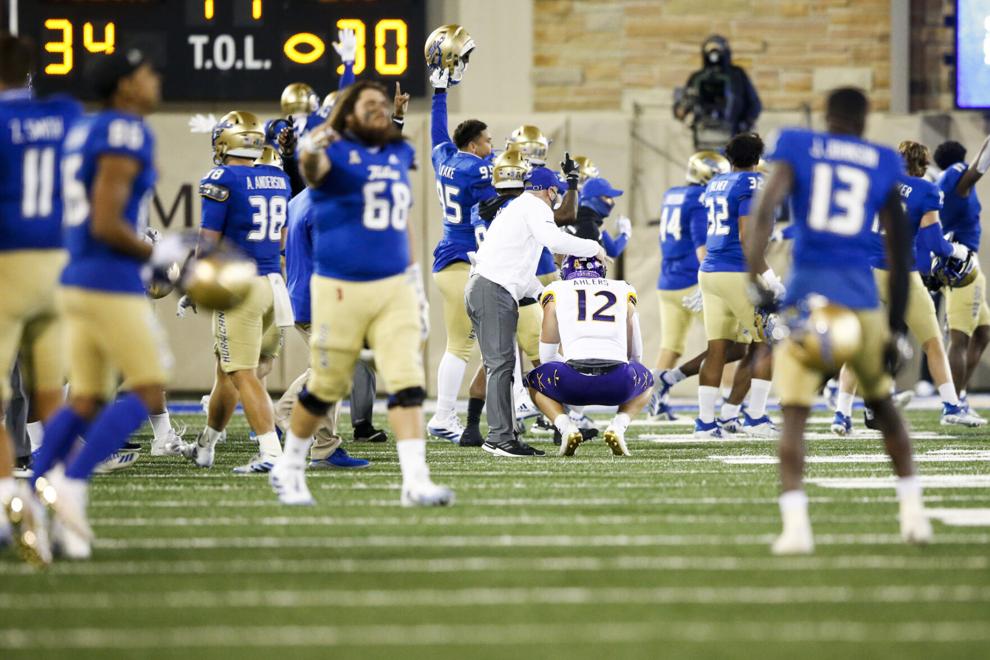 Offensive MVP: Corey Taylor II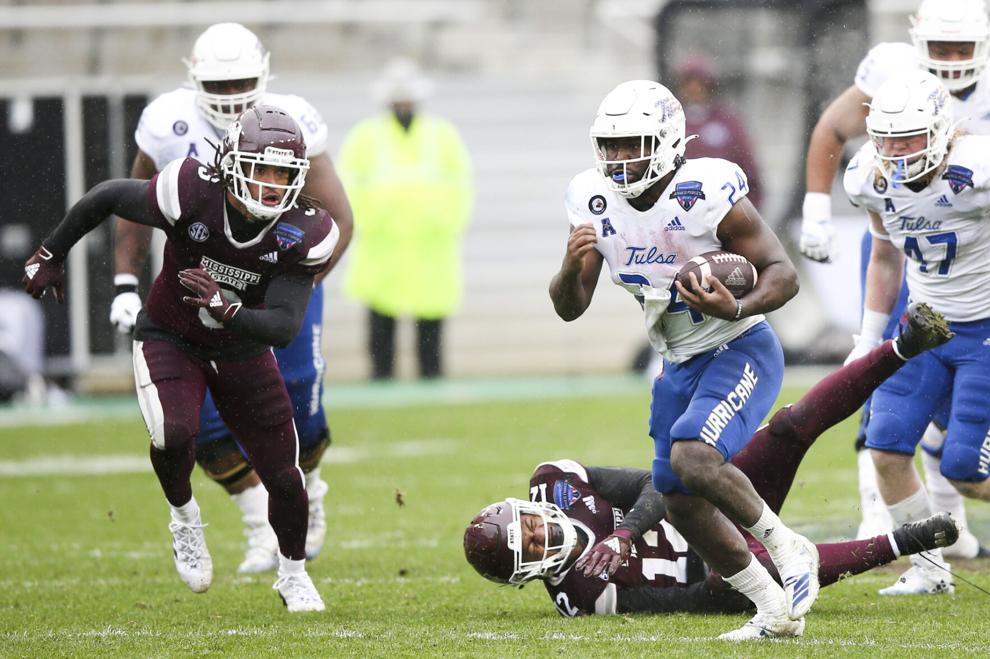 Defensive MVP: Zaven Collins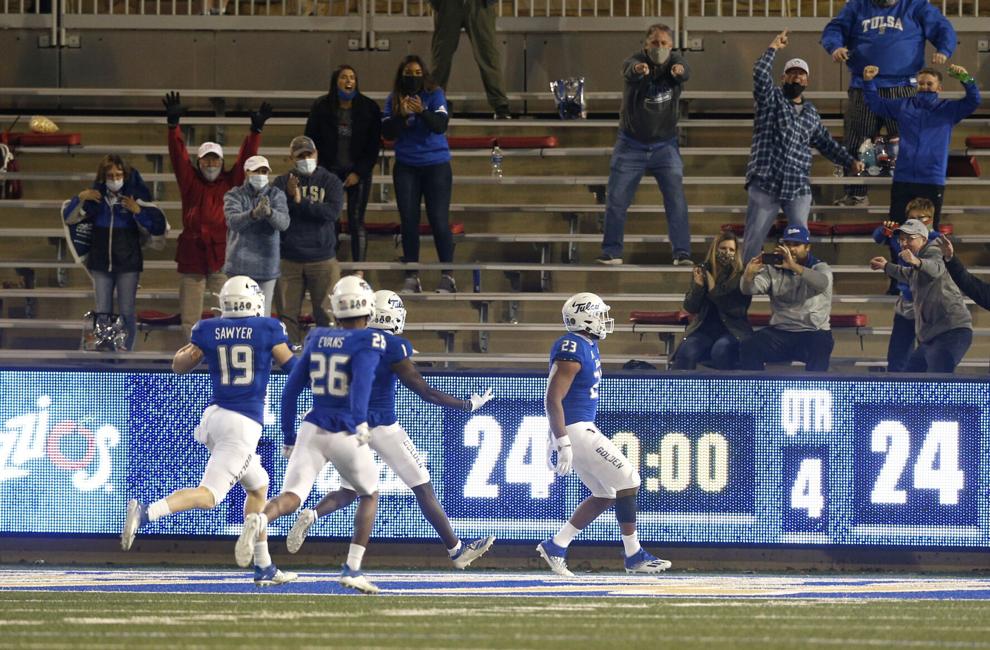 Assistant coach of the year: Joseph Gillespie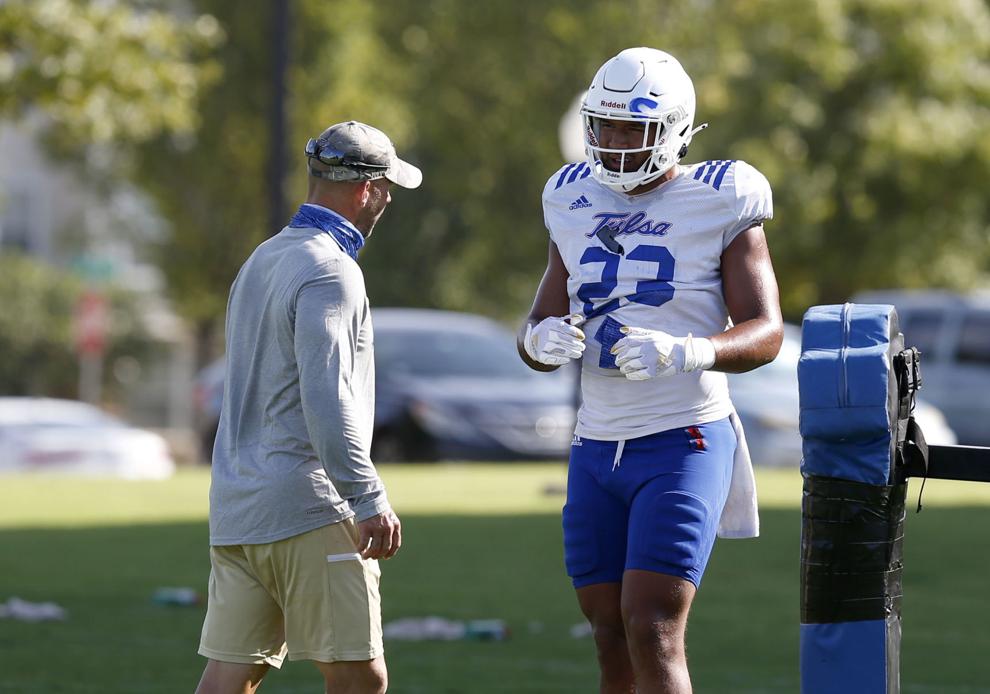 Offense grade: B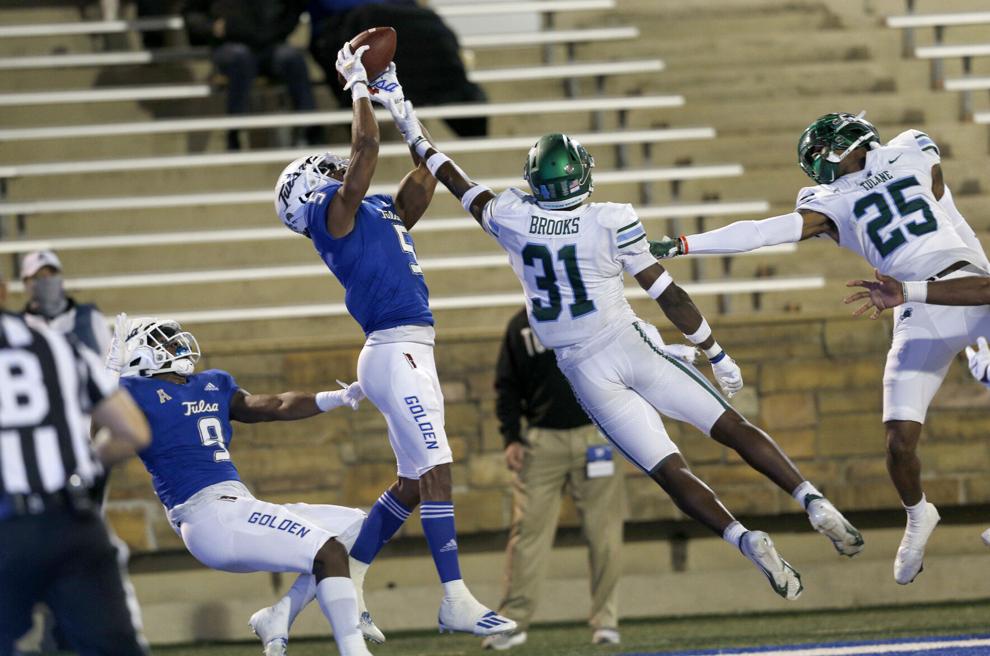 Defense grade: A
Special teams grade: B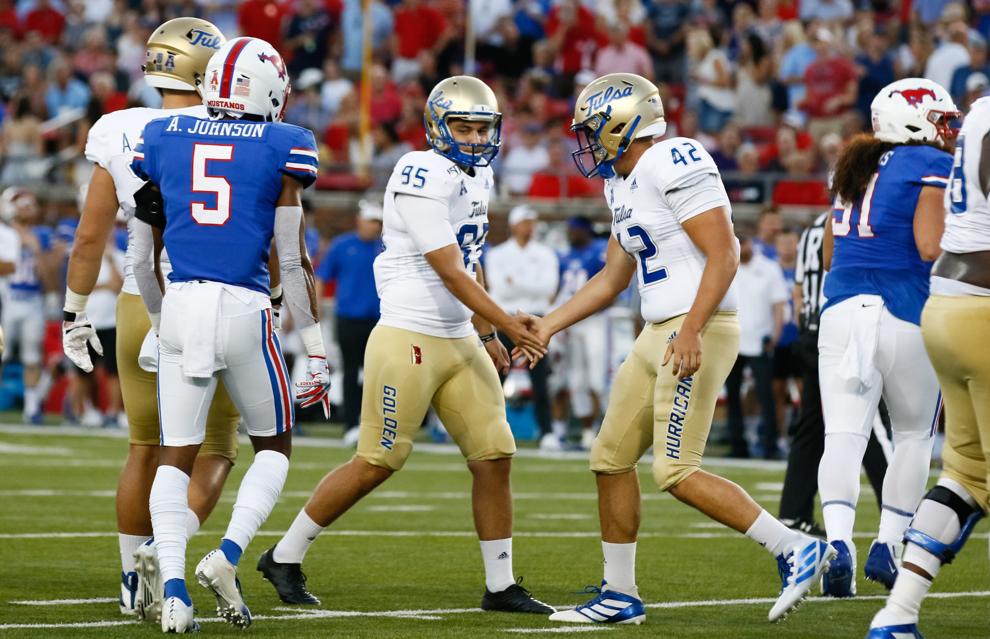 Top three wins of 2020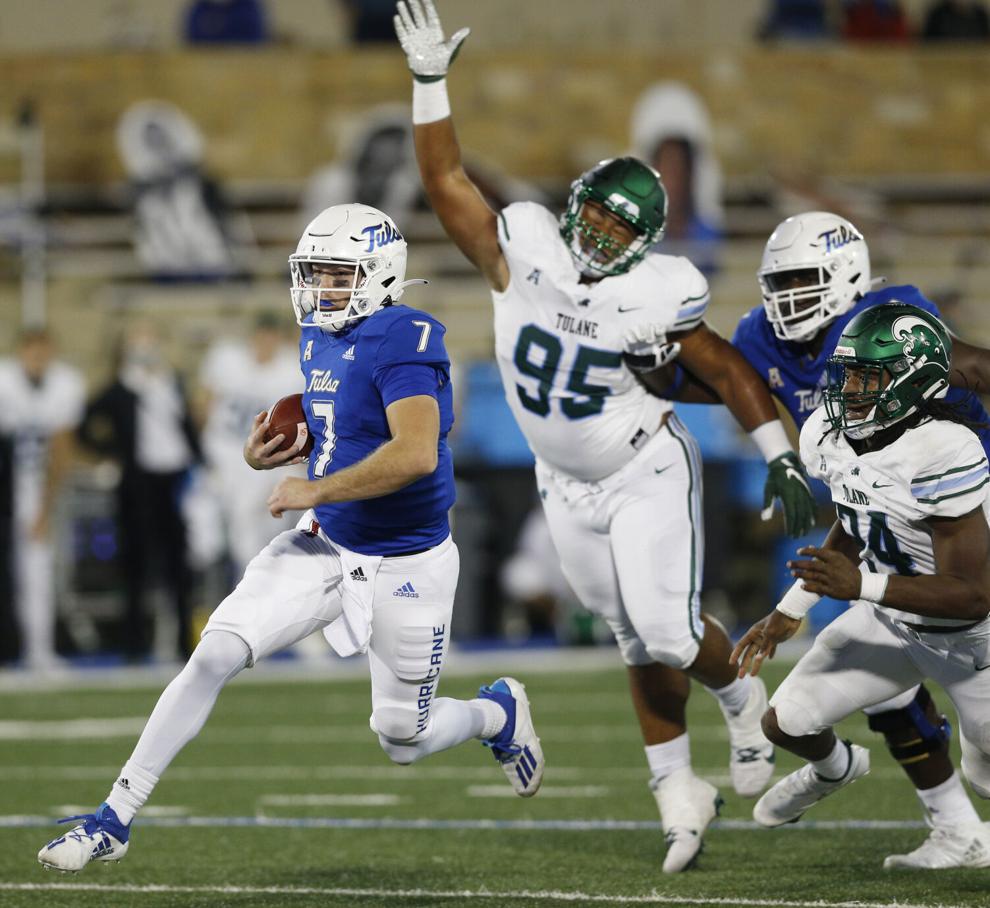 Worst three moments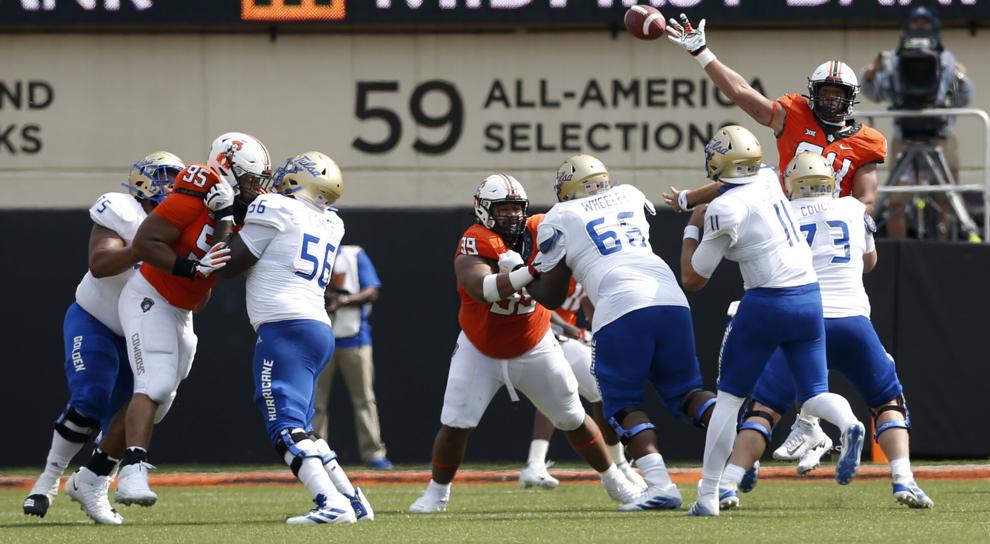 Top question entering 2021: Can TU again contend for a conference title?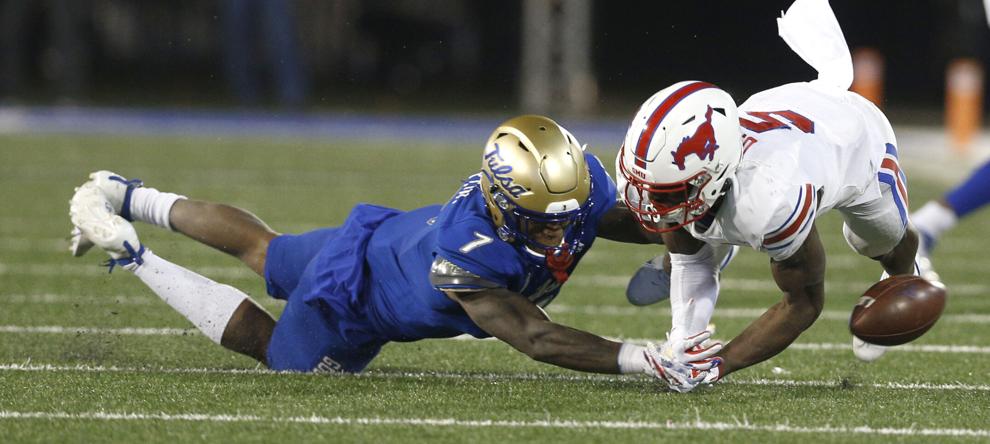 Players from both teams exchanged blows following the game. 
12 months for just $26