NORMAN — The big question will finally have an answer on Saturday.
Who will Lincoln Riley name as Oklahoma's starting quarterback against TCU? Will it be Spencer Rattler, who has been a key part in the Sooners' 14-game winning streak? Or will it be Caleb Williams, who was thrown into a fierce Red River environment and guided the Sooners to an incredible comeback victory?
Not since the 2014 Sugar Bowl has there been so much intrigue leading into an OU football game. Redshirt freshman Trevor Knight was selected to start in front of Blake Bell and fueled the Sooners to a two-touchdown win over Alabama.
Riley said a public decision would not be made during the week. An OU Daily story this week alluded to Williams earning more first-team reps than Rattler.
During fall camp, the competition is decided by a month of practice. This time, five days between games will produce the starter against TCU.
"There's going to be, admittedly, a little bit more feel with this one. But I've also got a lot more to go on with both these guys. In Spencer's case, I've obviously been in a lot of battles with him. The experience and trust factor, all of that's there with Caleb," Riley said this week. "I've seen more reps day in and day out, we've got a chance to see him play in some games. You are learning more.
"Admittedly there are not as many reps to go around as you do in the fall camp. But now you are talking about specific game plans and what you think is going to be best for opponents, how guys are practicing."
TCU coach Gary Patterson had to prepare his defense for both quarterbacks this past week.
What's the challenge of getting ready for Williams, who doesn't have as many repetitions — or video to evaluated — as Rattler?
"They run the same offense. He's a little bit more, probably stronger like Jalen Hurts. You got to go back and you got to prepare for anything they've done with more of the quarterback run game," Patterson said. "They're very similar. He played early, I think, against Western Carolina. But you know, it's Oklahoma. Coach (Riley) does a great job of (putting) you in mismatches anyway, so you got to really prepare all for it."
When Riley arrived in 2015, he was asked multiple questions about his offensive style. Was it simply run-and-gun? With an Air Raid reputation, would Riley throw the football 50 times a game?
Deep on the list of questions was wondering if he would play two quarterbacks? Knight was his returning starter, while Baker Mayfield had drawn plenty of attention with his fall camp.
This week, the query was posed to him once more. Could Williams and Rattler share quarterback duties?
"I guess, to my core, I'm not in favor of it, but I don't want to just because it's maybe something that I don't deep down really believe in, I don't know that I'd ever take it off the table if I felt like it could help our team. But it's, I guess at the surface, it's not something I would want to have, but you never know. I mean, I could sit up here and say heck no, and then we go do it on Saturday, so we'll just see how it evolves."
Riley said that the downside would be losing rhythm when going back and forth between quarterbacks. The OU coach pointed to the 2020 game against Texas when he took out an ineffective Rattler for backup Tanner Mordecai.
"Sometimes it's good for him to kind of see it from the sidelines and kind of see it unfold as opposed to out there kind of in the middle of the action, and I have a couple of examples throughout the years where I think that's been pretty effective," Riley said. "So I think the rhythm of it and for the entire offense is probably number one. And then I think a lot of times, unless you've got guys who their styles are exactly the same, you talk about potentially two sets of game plans, all of that which can be challenging for the other 10 guys."
OU wide receiver Marvin Mims has led the Sooners in receiving yards in back-to-back games.
He said there won't be much difference for the OU offense no matter who is quarterback.
"Honestly it's the same thing no matter what whichever quarterback it is. Same thing last year. I mean, the way we practice that offense, both quarterbacks are going. There's not really a divide between that," Mims said. "When we throw routes, we're catching balls from every quarterback on the roster. When Caleb came in (against Texas) it was the same thing. I have a job to do. I have to do my job.
"Everybody on offense has a job to do. We have to do our individual thing, and hopefully it will come together and work out the way we plan it to."
Photos: Quarterback Spencer Rattler's career so far
Spencer Rattler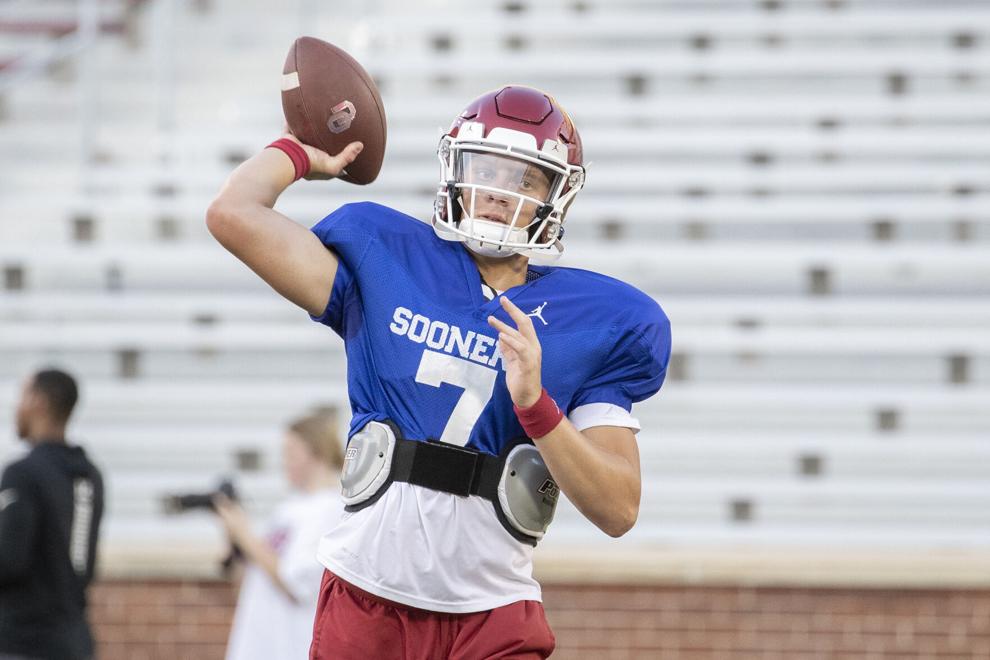 Spencer Rattler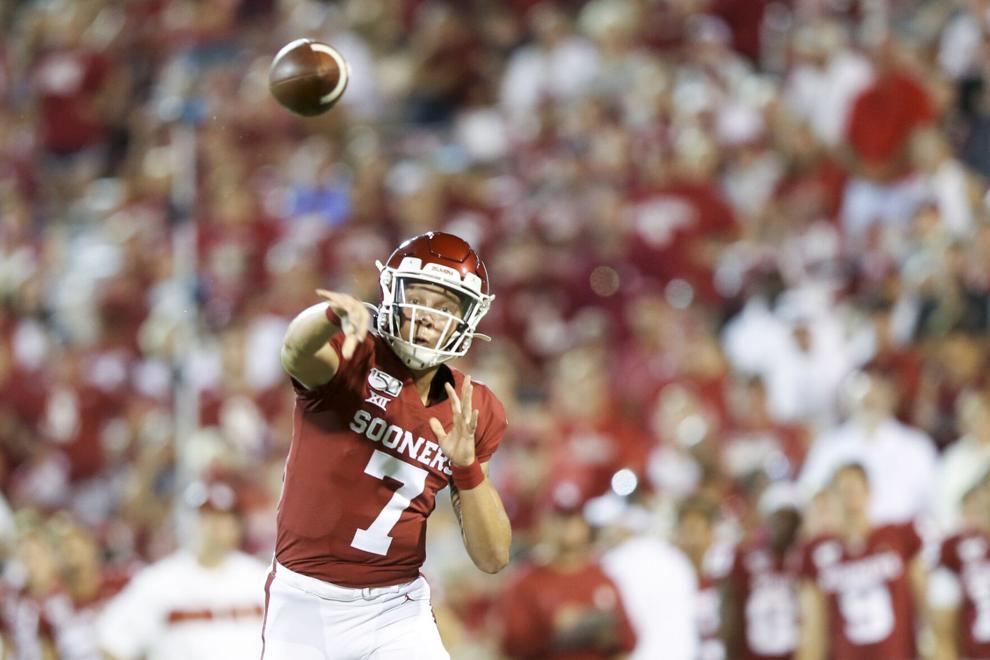 Spencer Rattler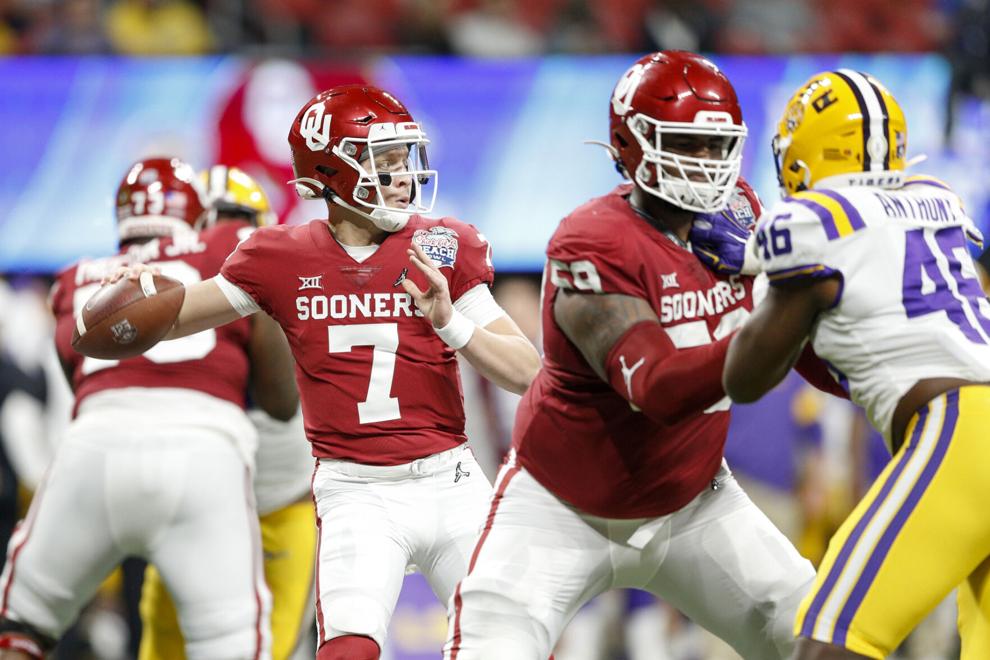 Spencer Rattler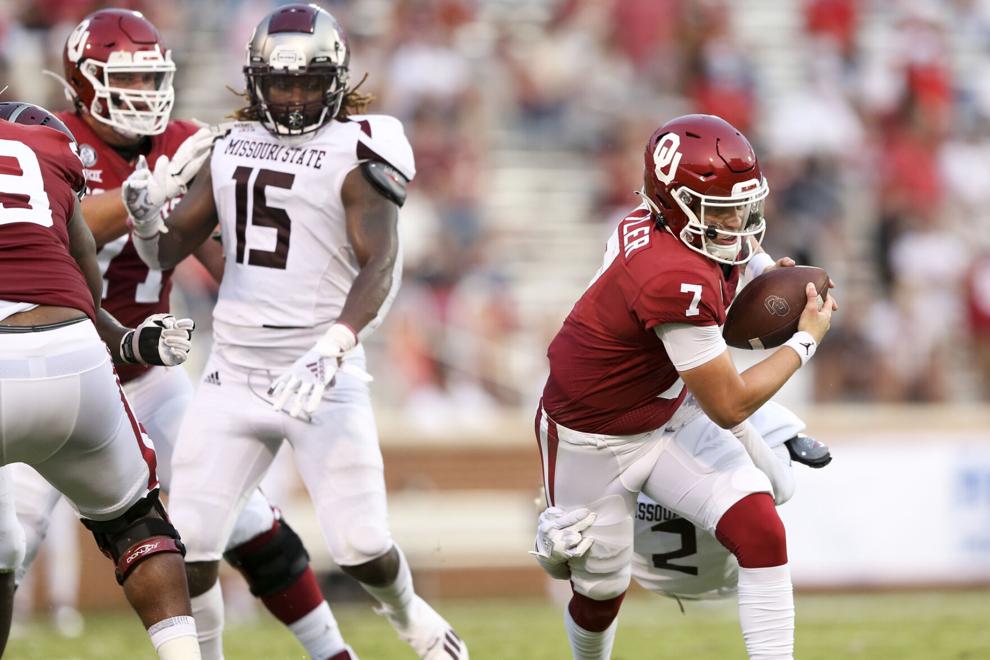 Spencer Rattler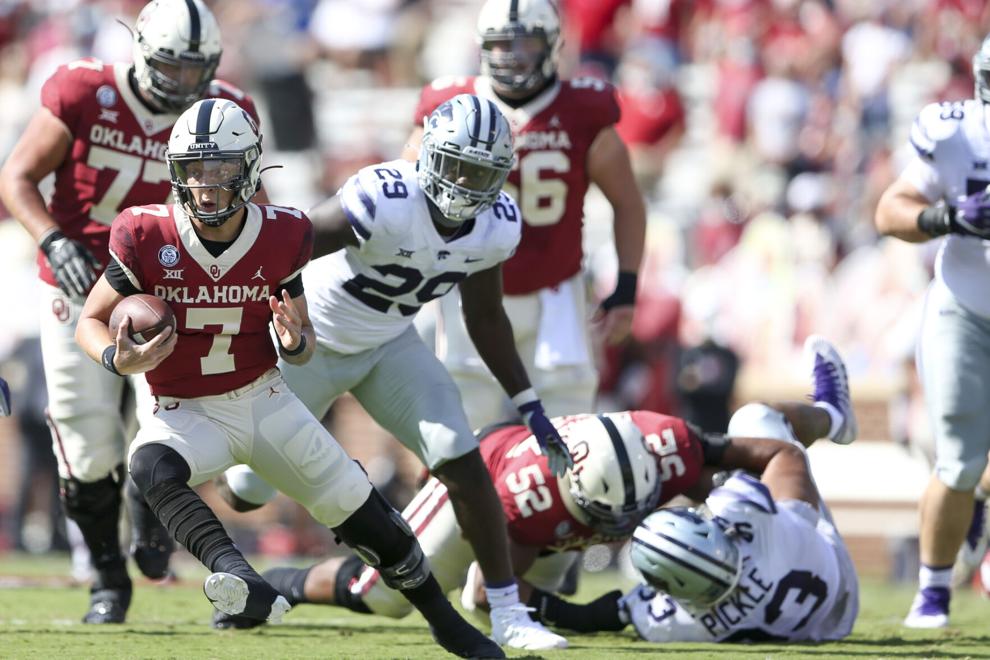 Spencer Rattler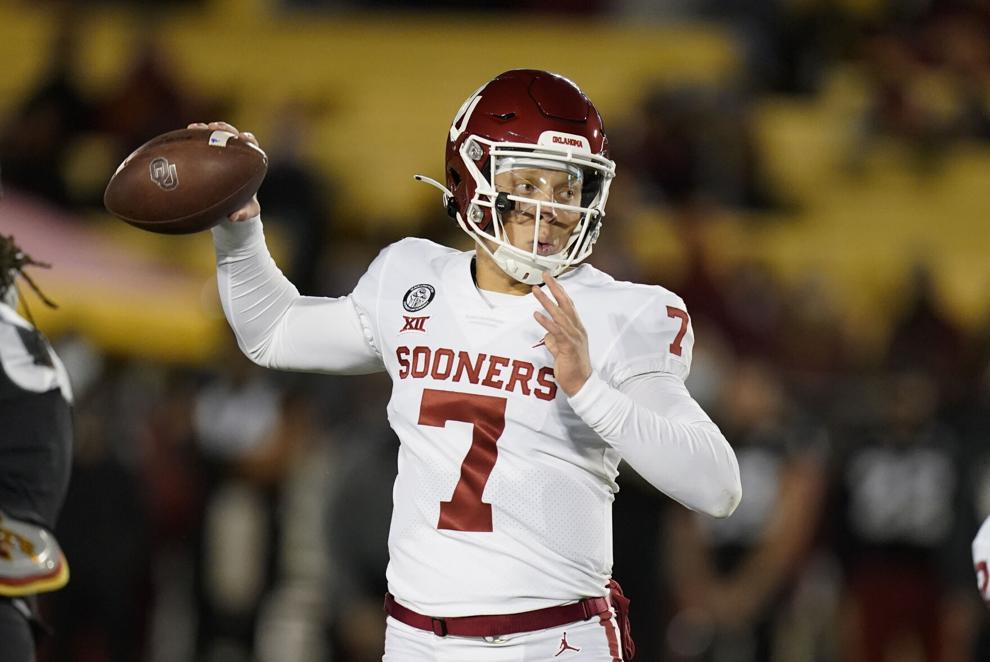 Spencer Rattler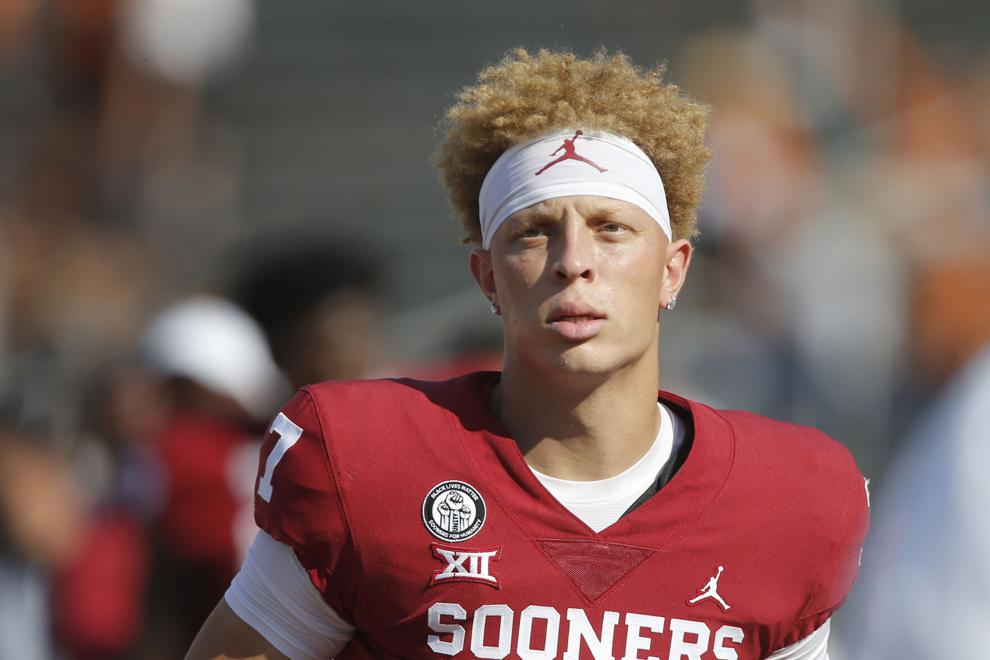 Spencer Rattler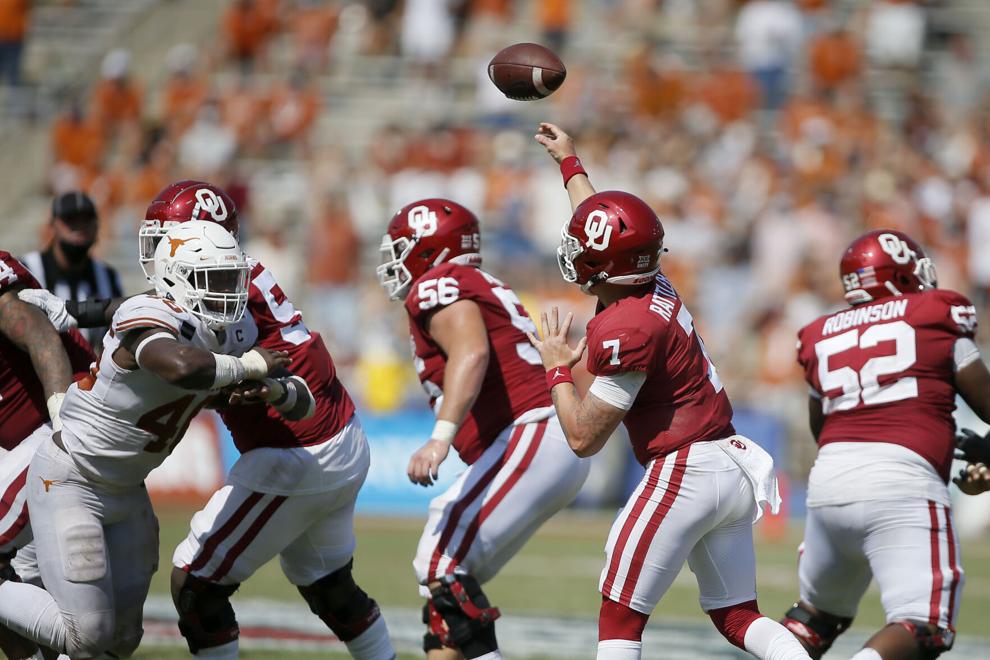 Spencer Rattler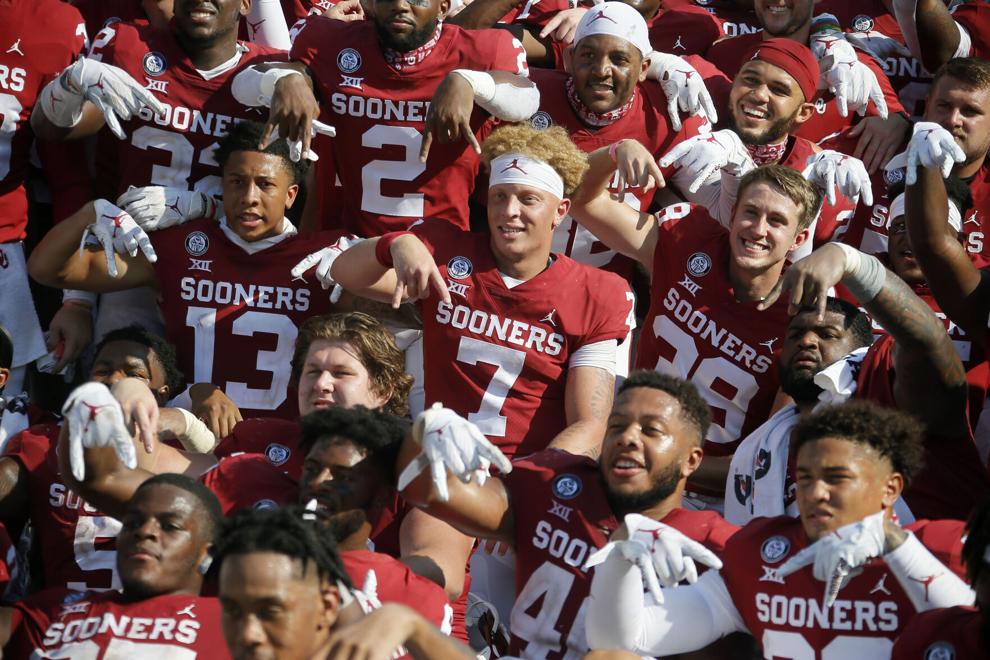 Spencer Rattler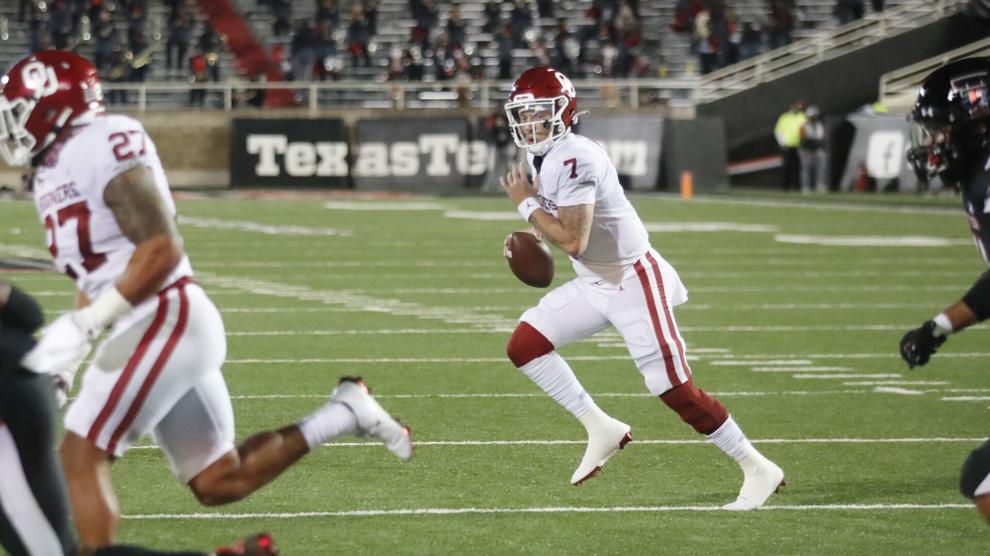 Spencer Rattler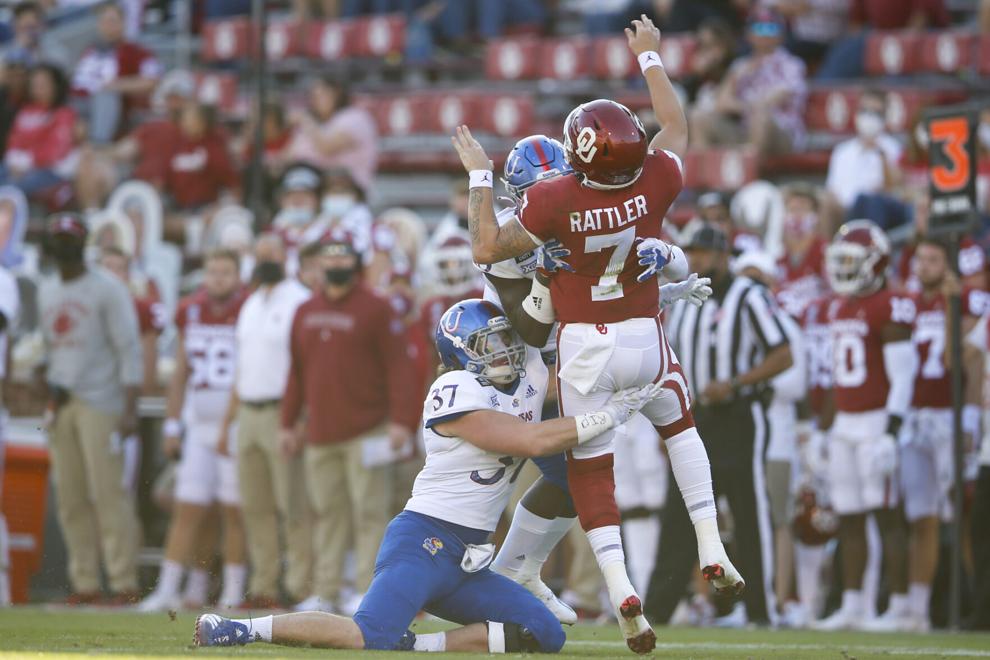 Spencer Rattler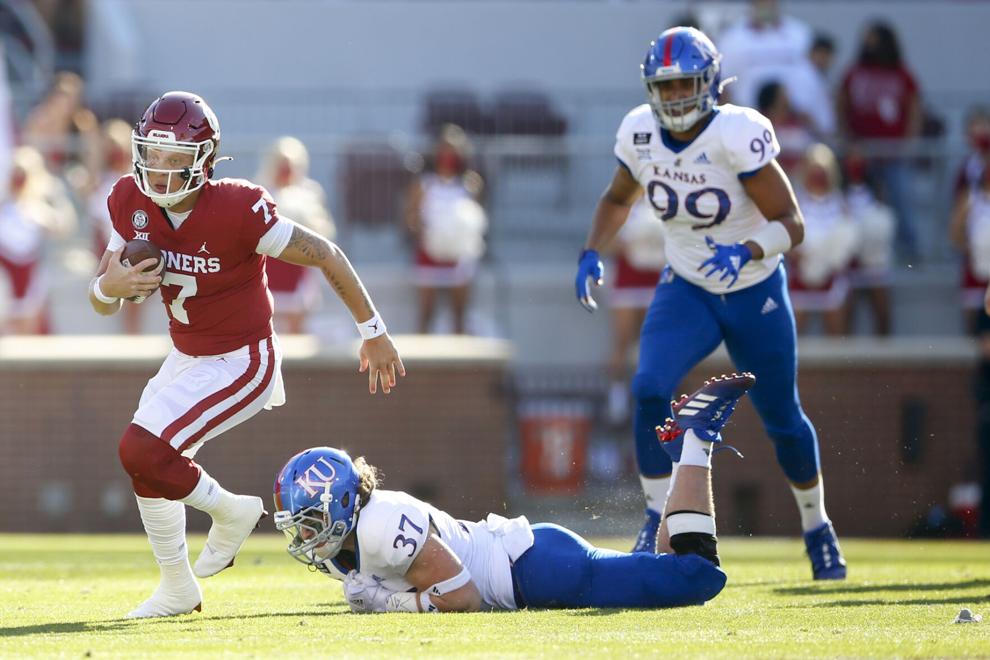 Spencer Rattler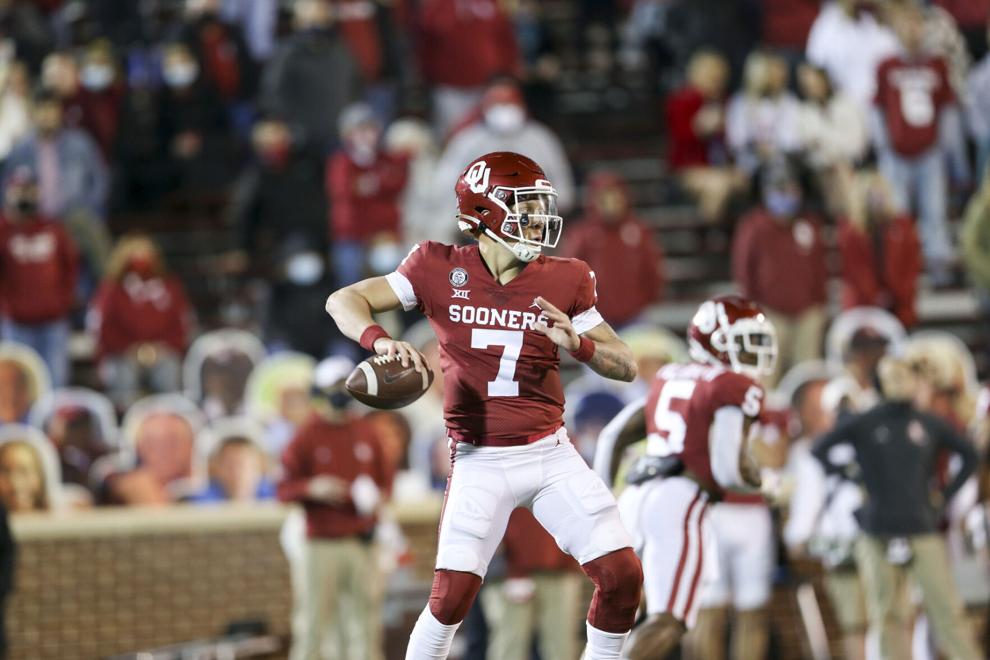 Spencer Rattler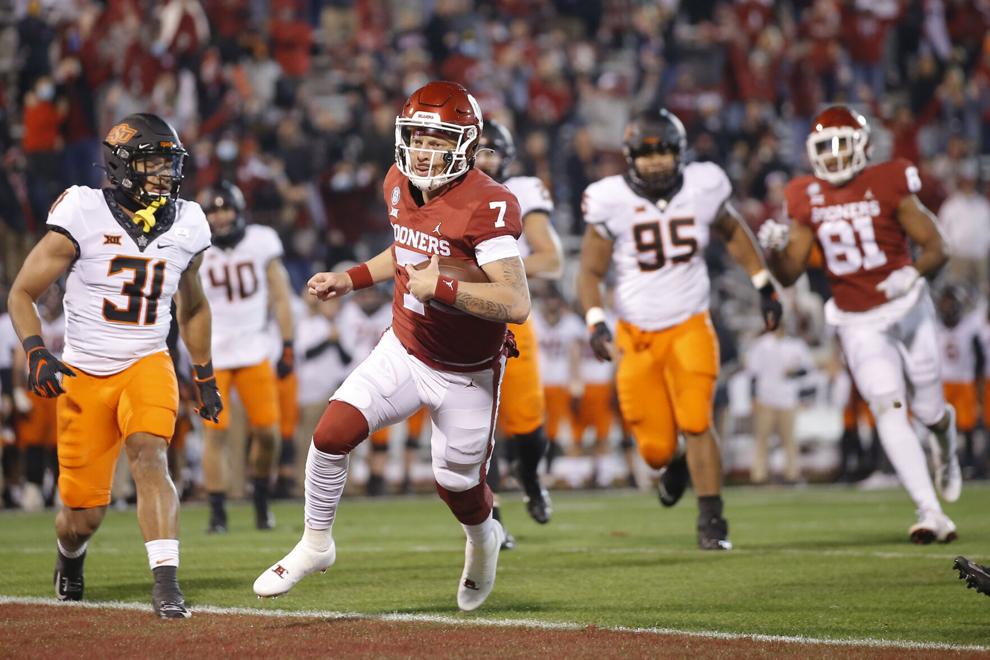 Spencer Rattler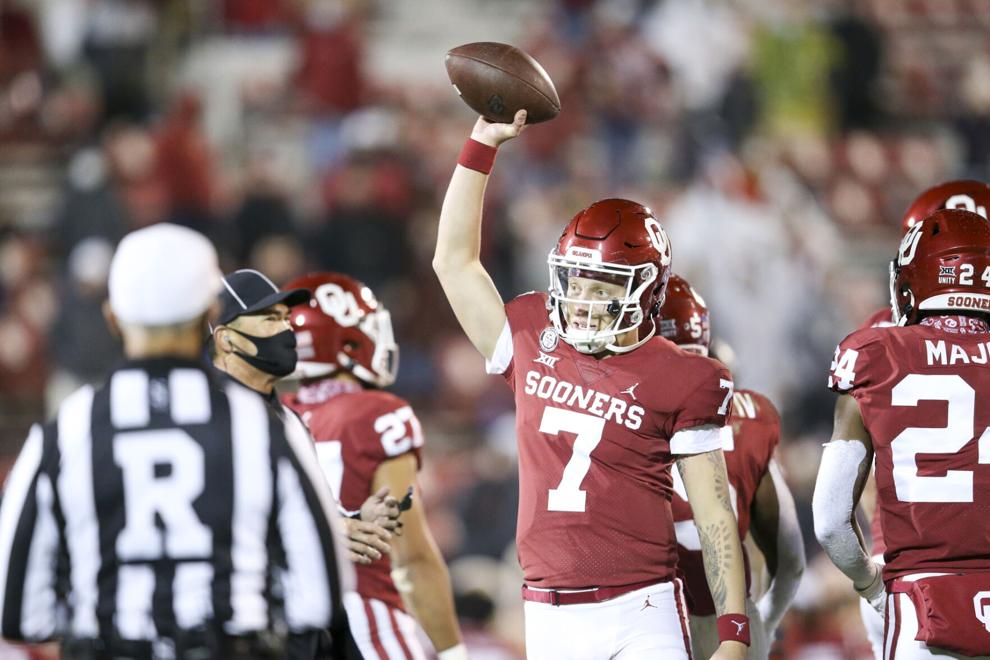 Spencer Rattler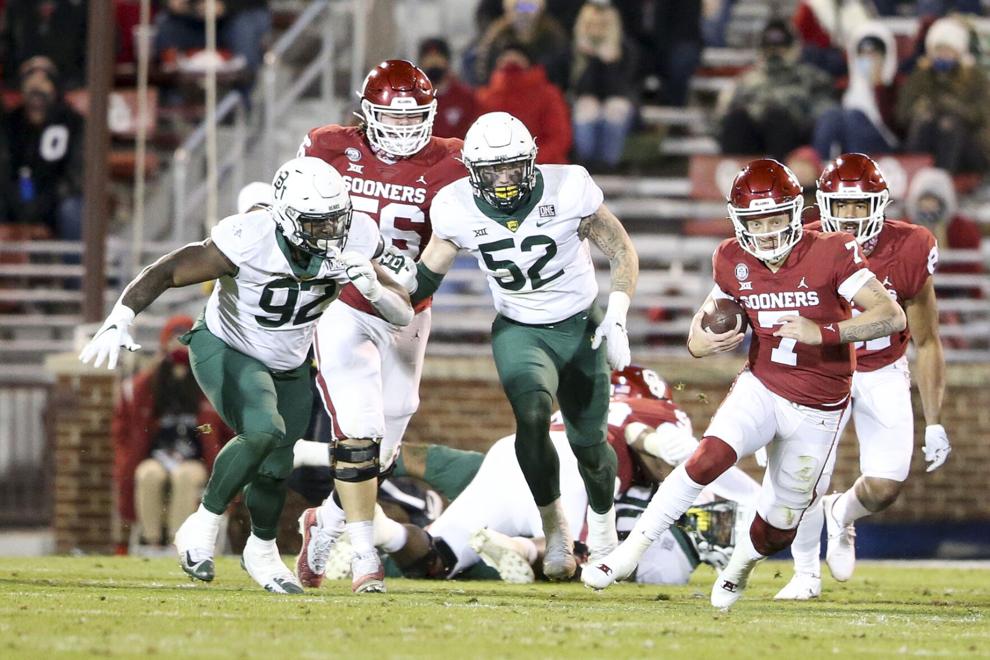 Spencer Rattler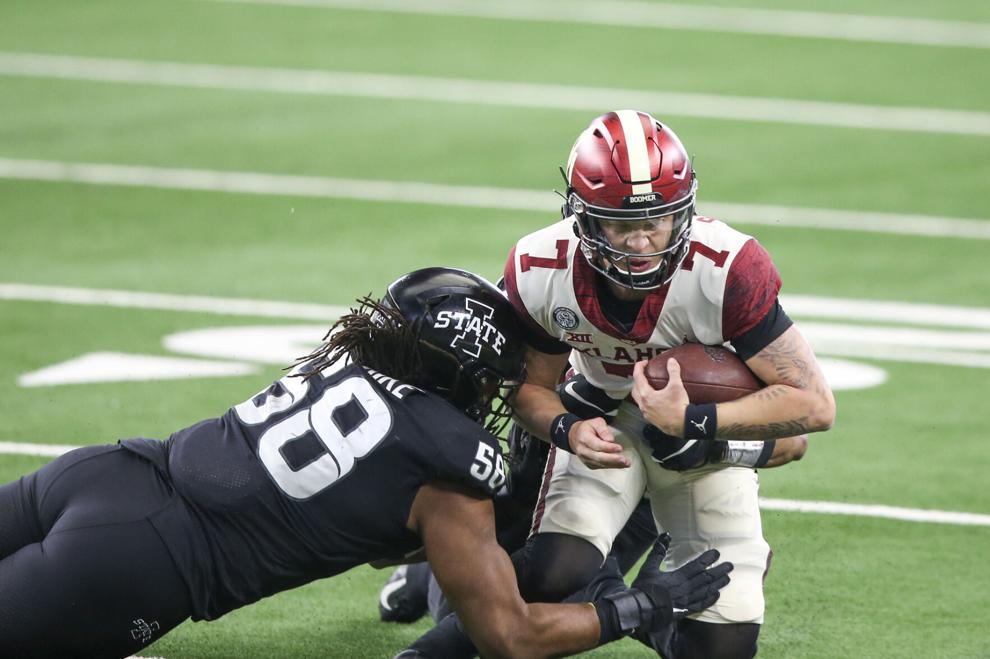 Spencer Rattler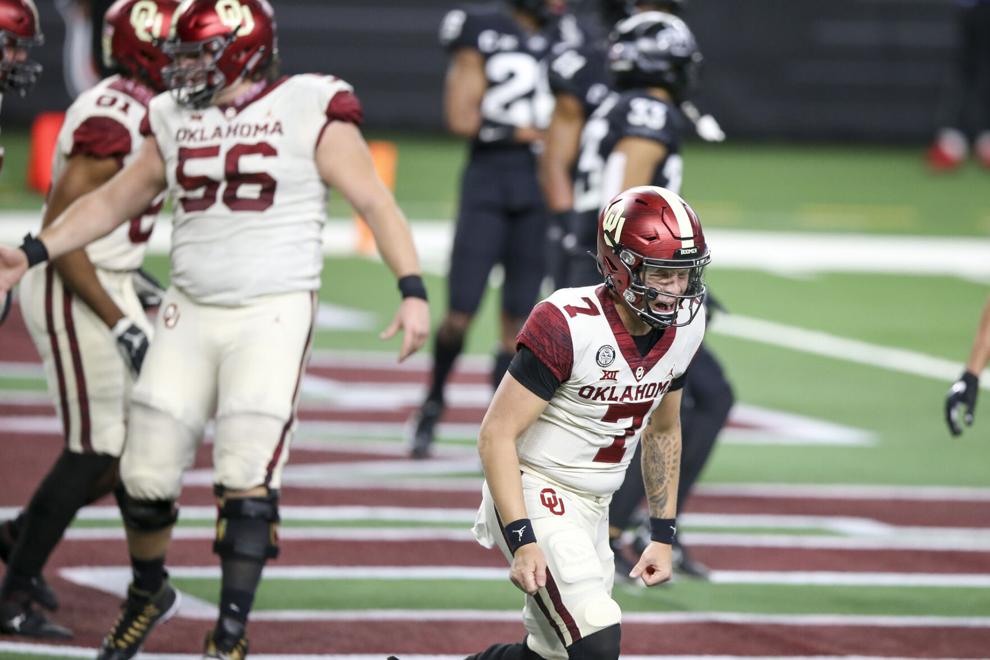 Spencer Rattler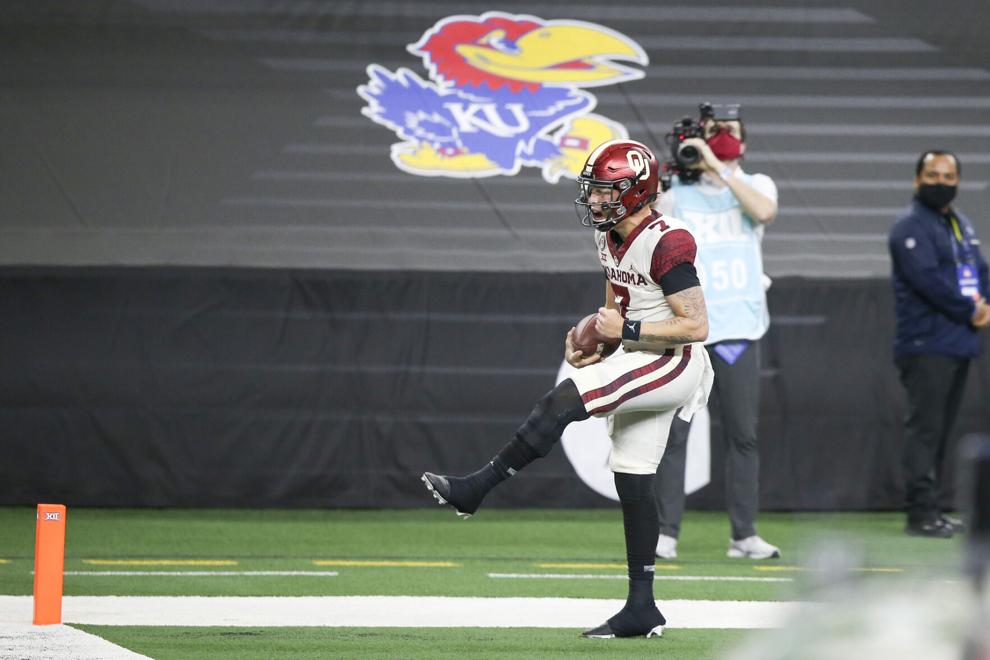 Spencer Rattler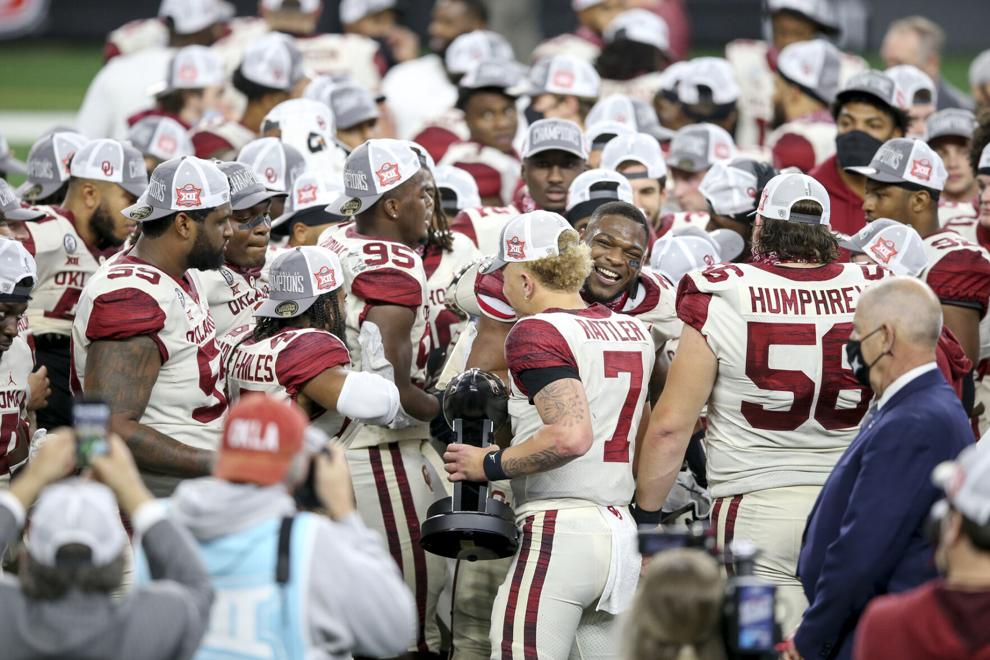 Spencer Rattler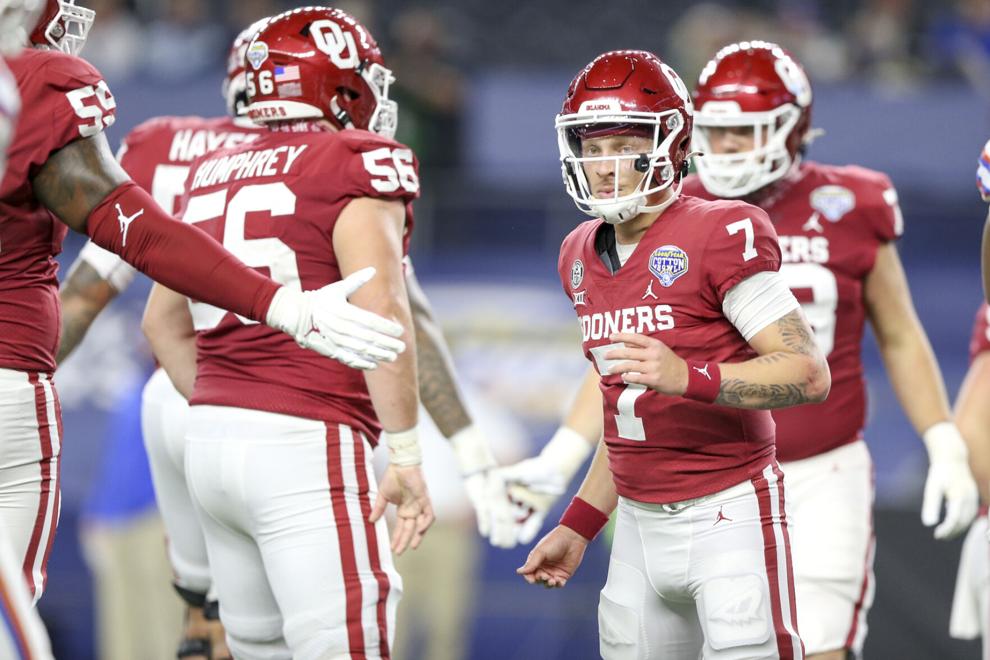 Spencer Rattler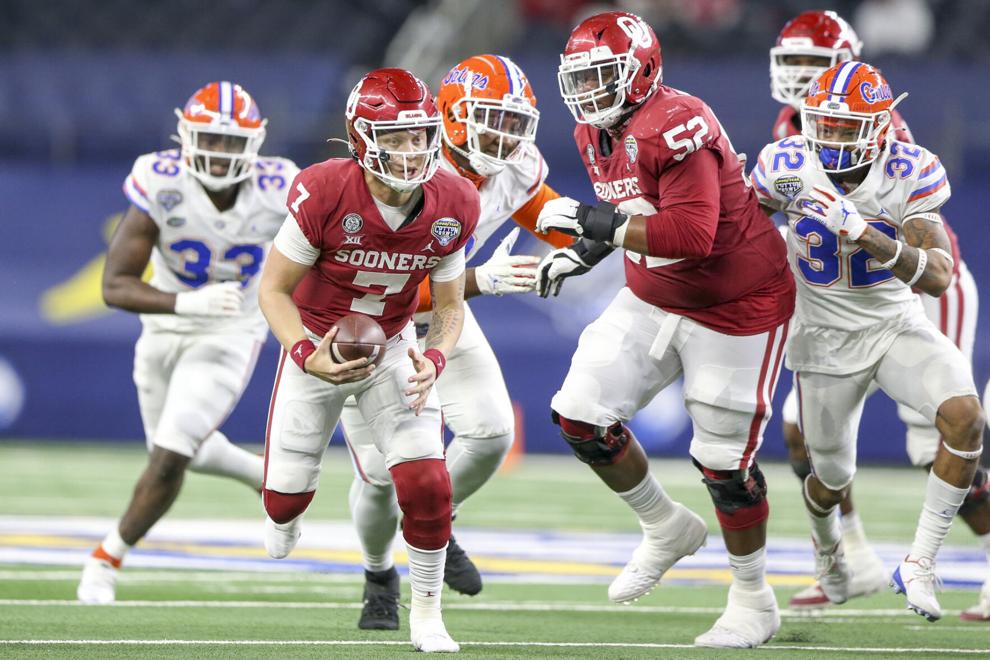 Spencer Rattler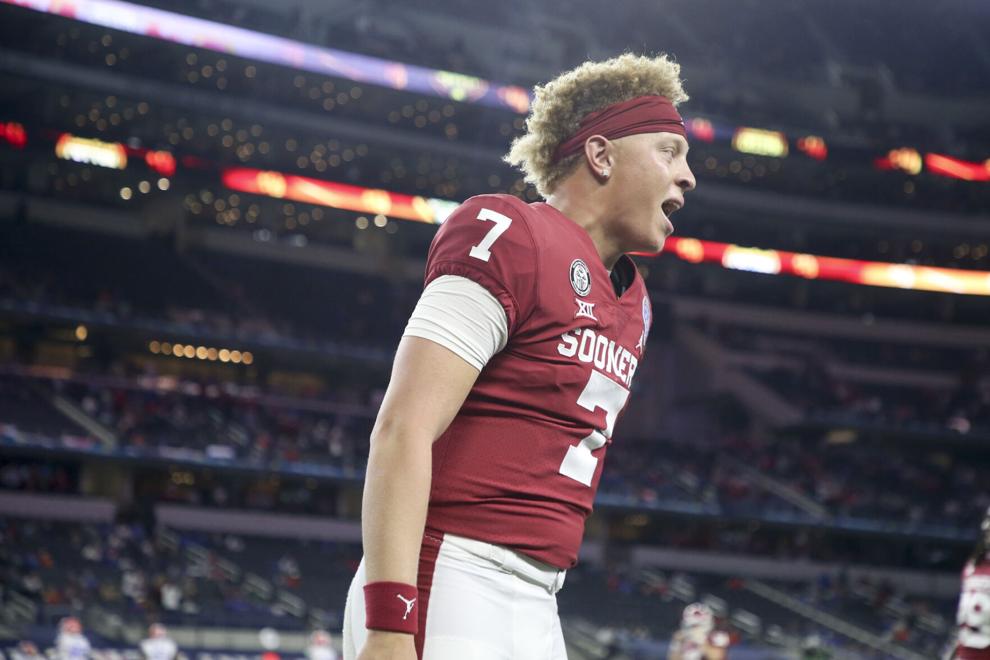 Spencer Rattler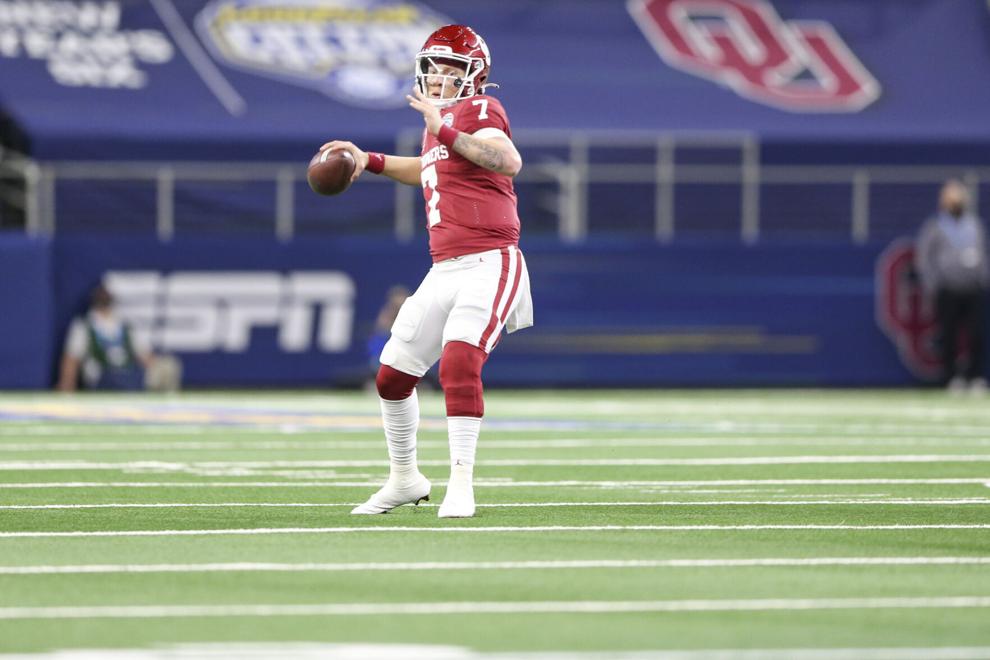 Spencer Rattler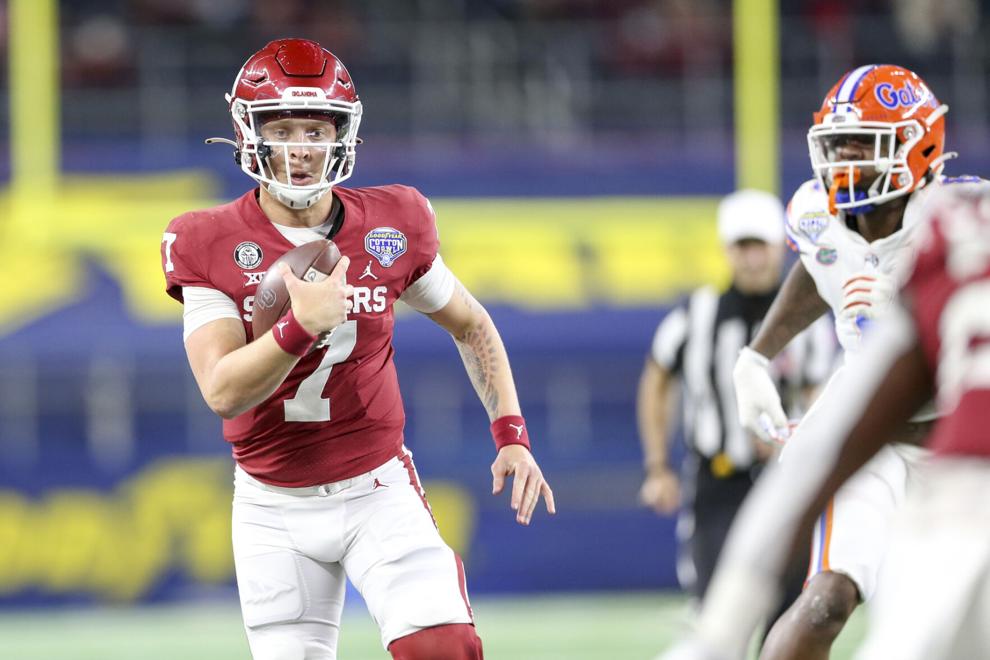 Spencer Rattler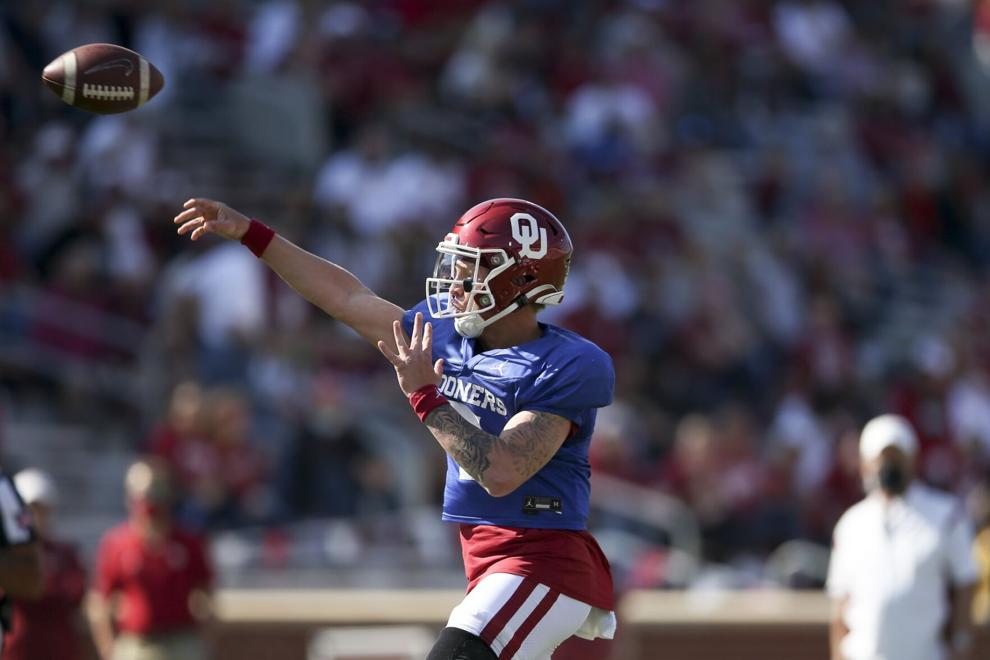 Spencer Rattler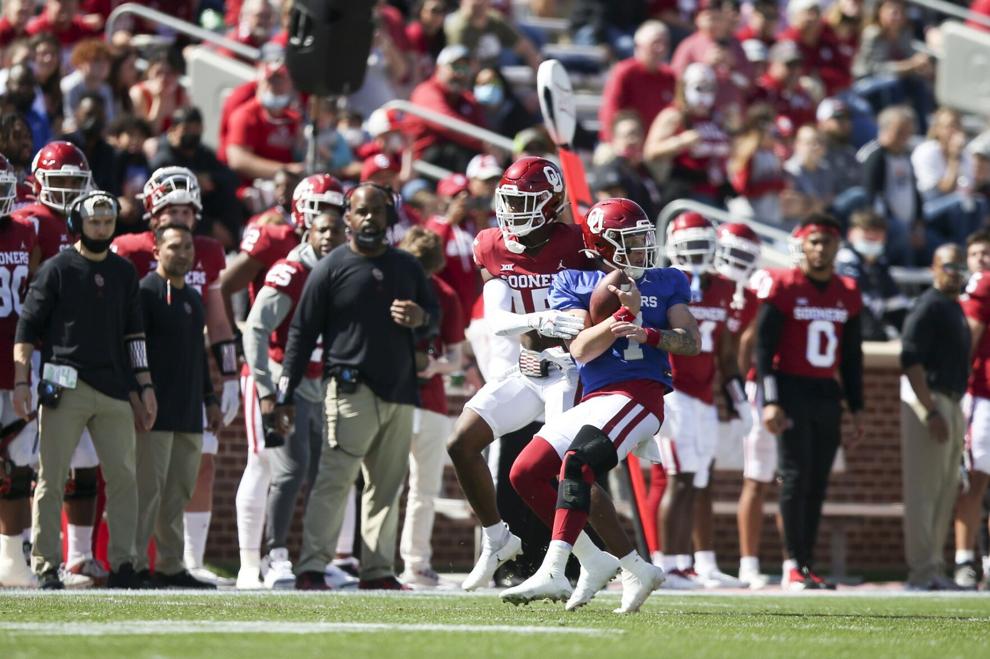 Spencer Rattler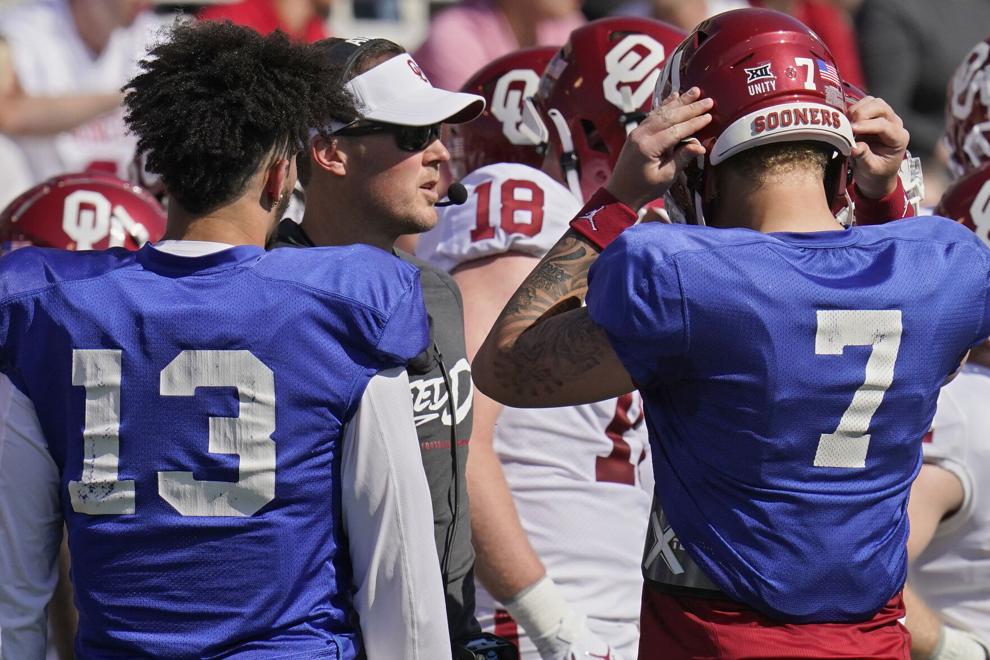 Spencer Rattler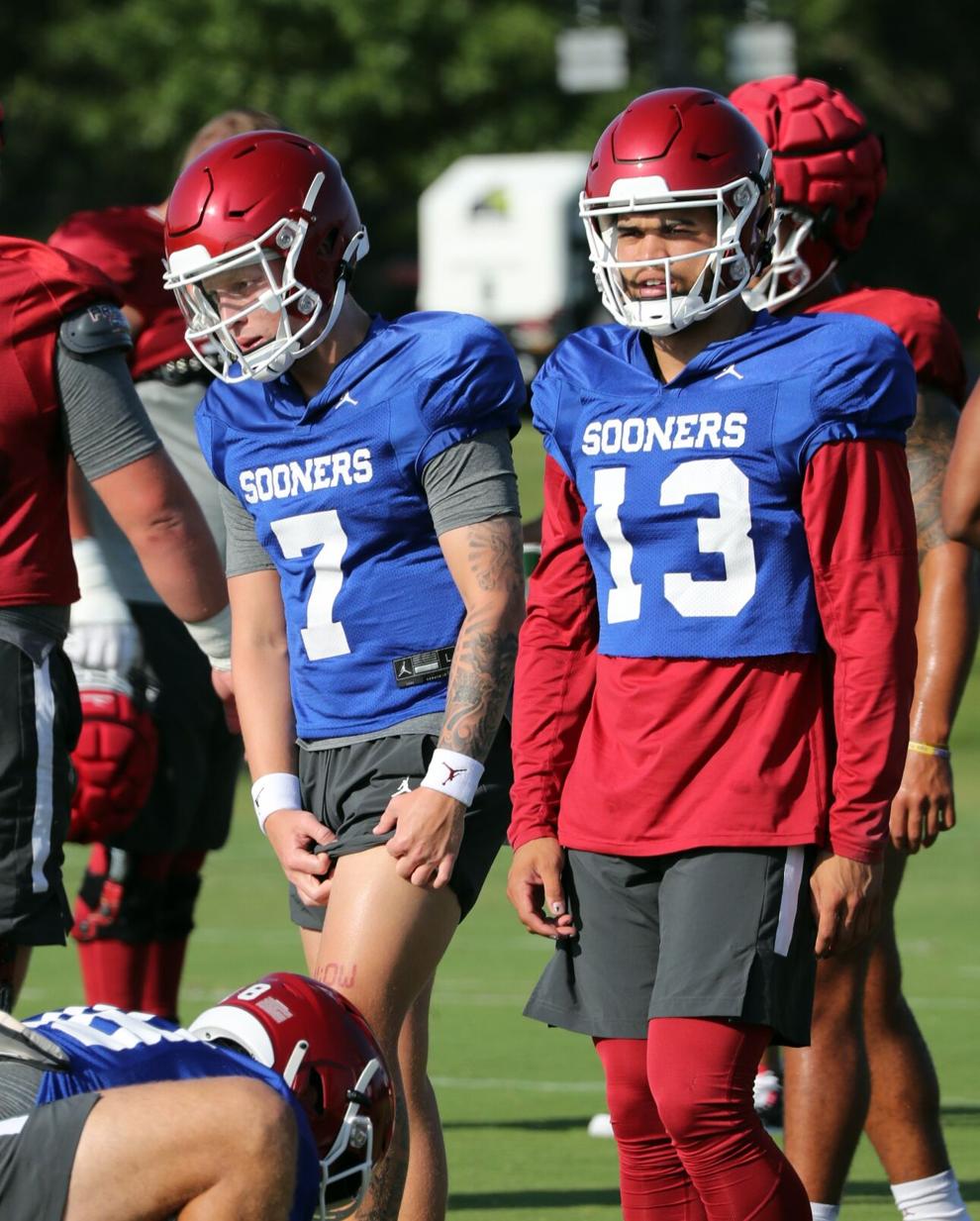 Spencer Rattler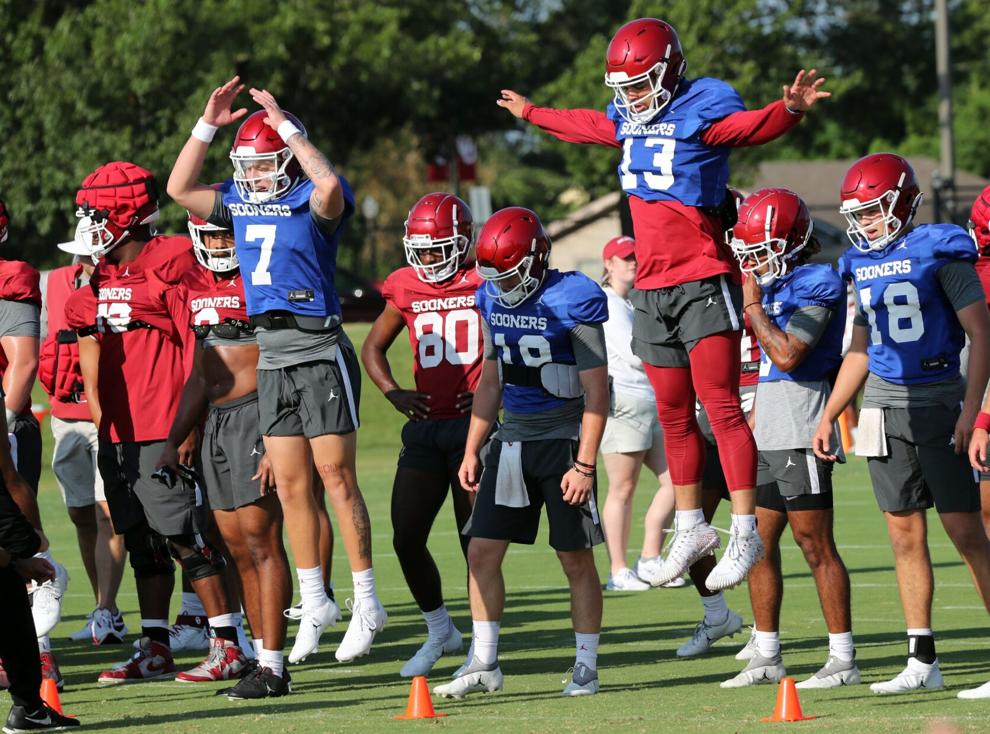 Spencer Rattler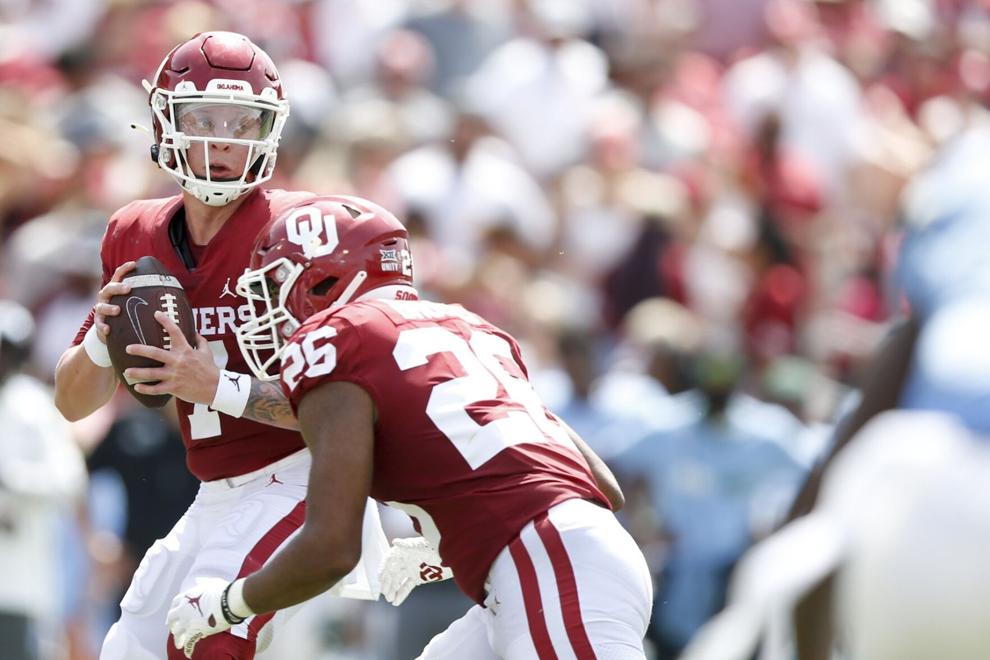 Spencer Rattler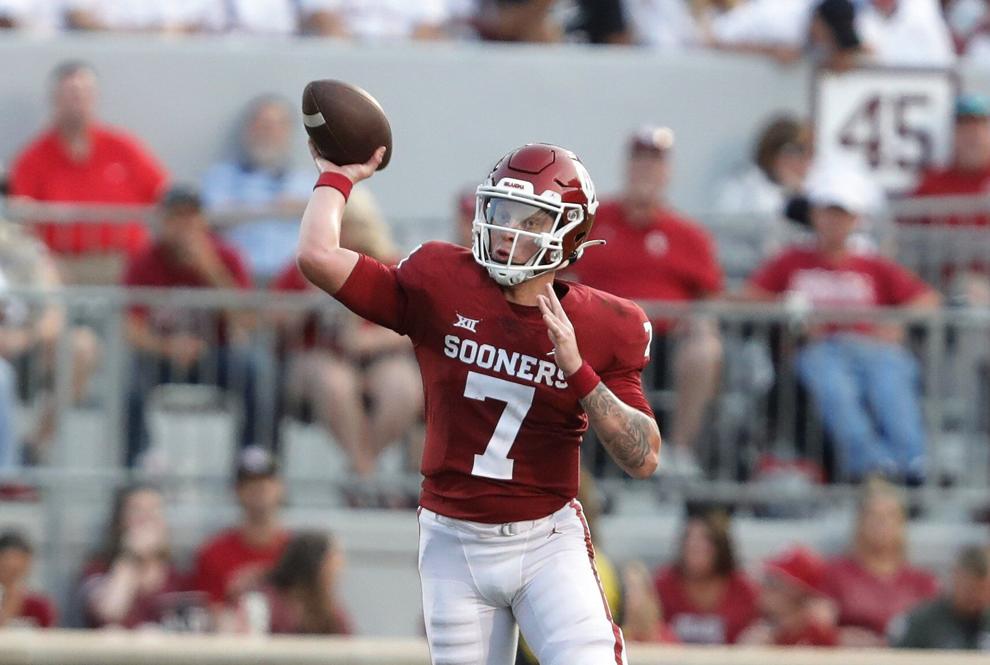 Spencer Rattler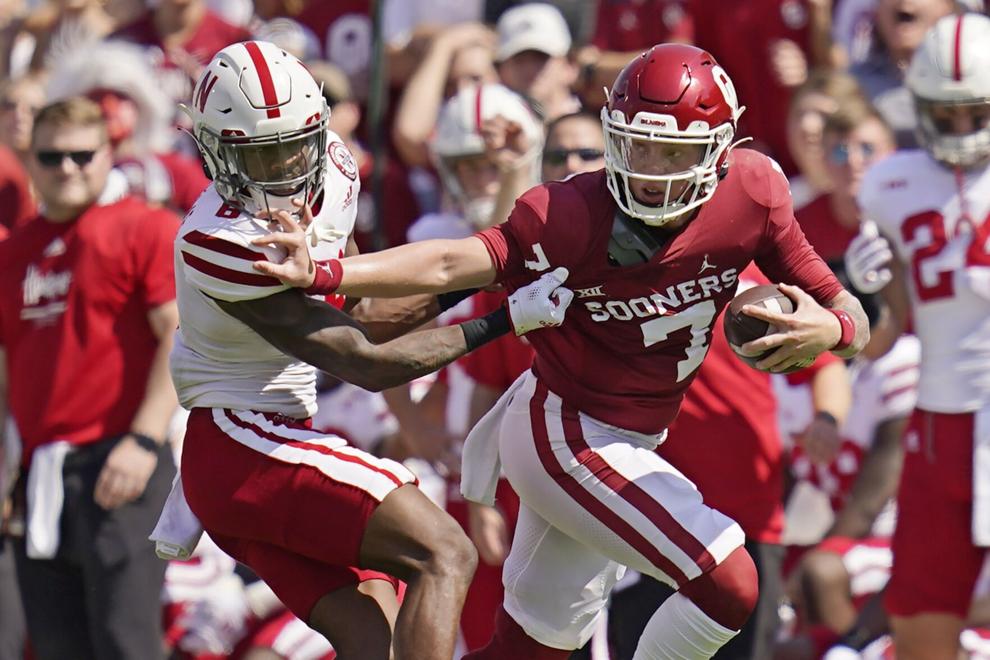 Spencer Rattler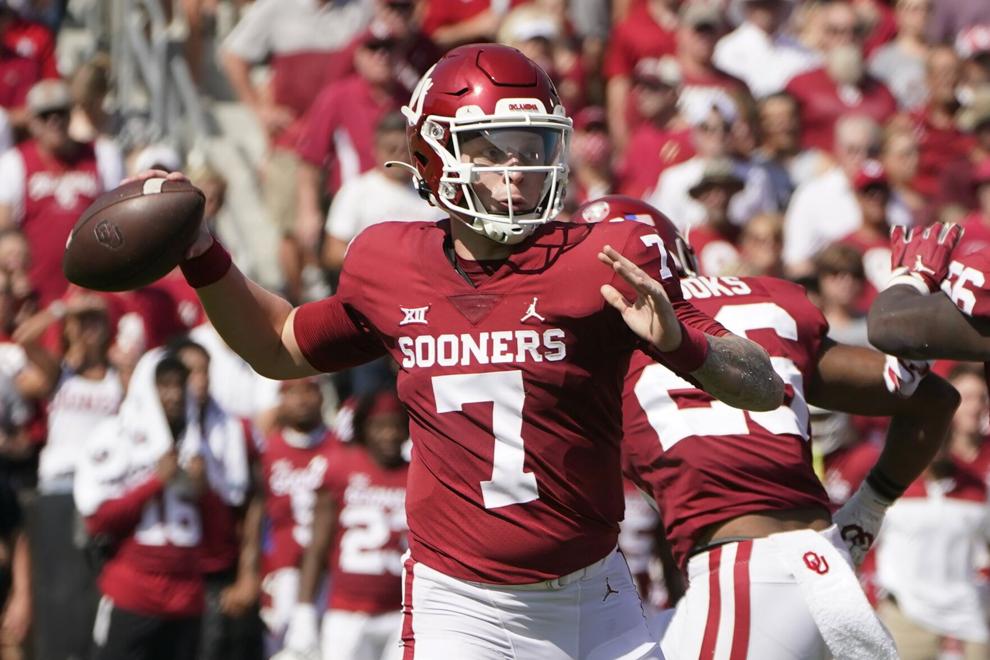 Spencer Rattler
Spencer Rattler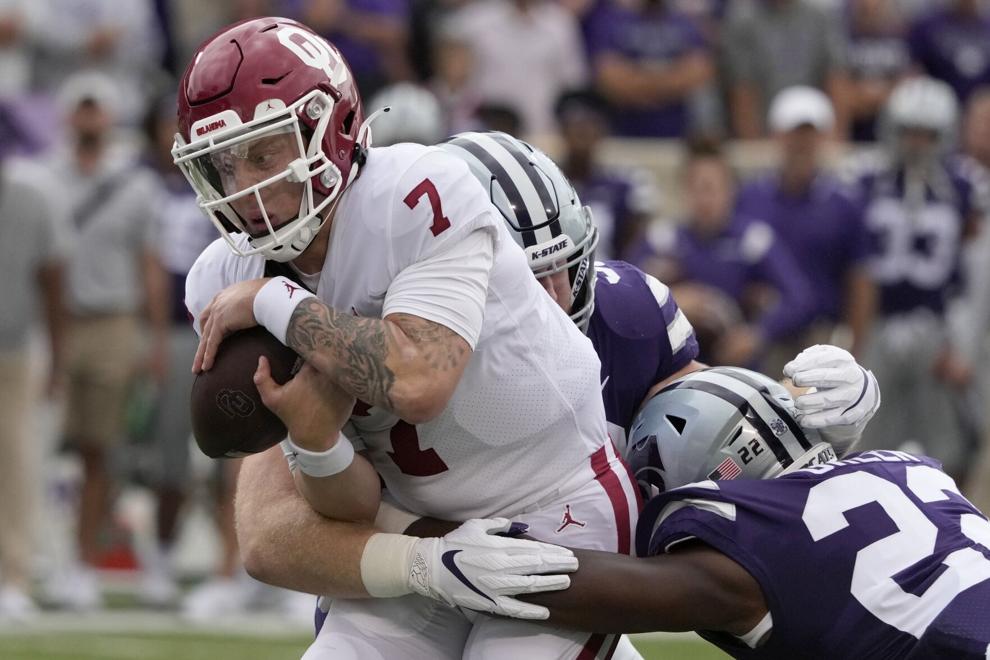 Spencer Rattler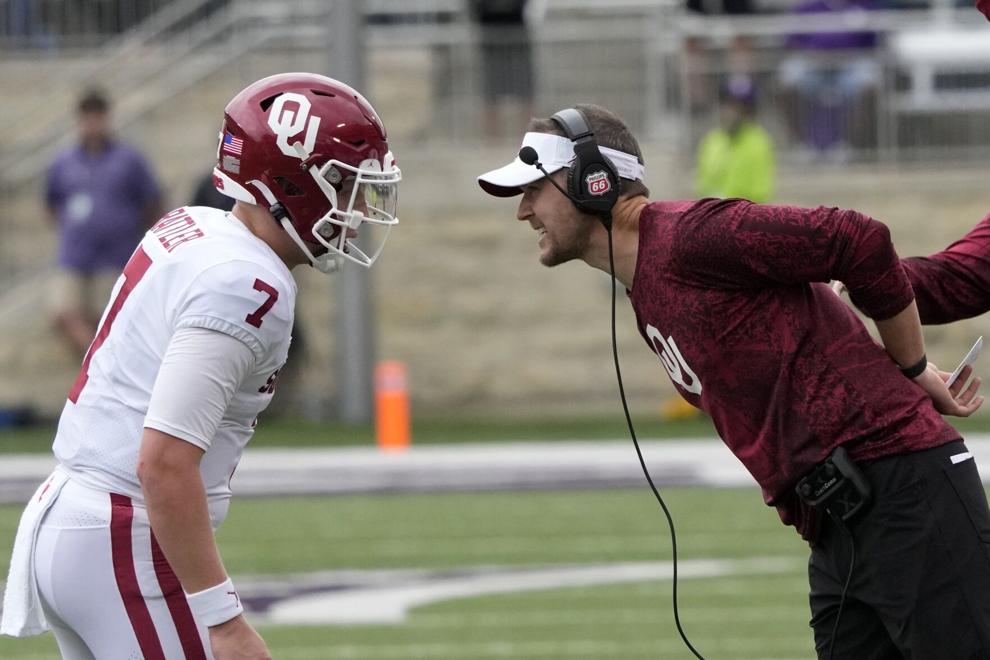 Spencer Rattler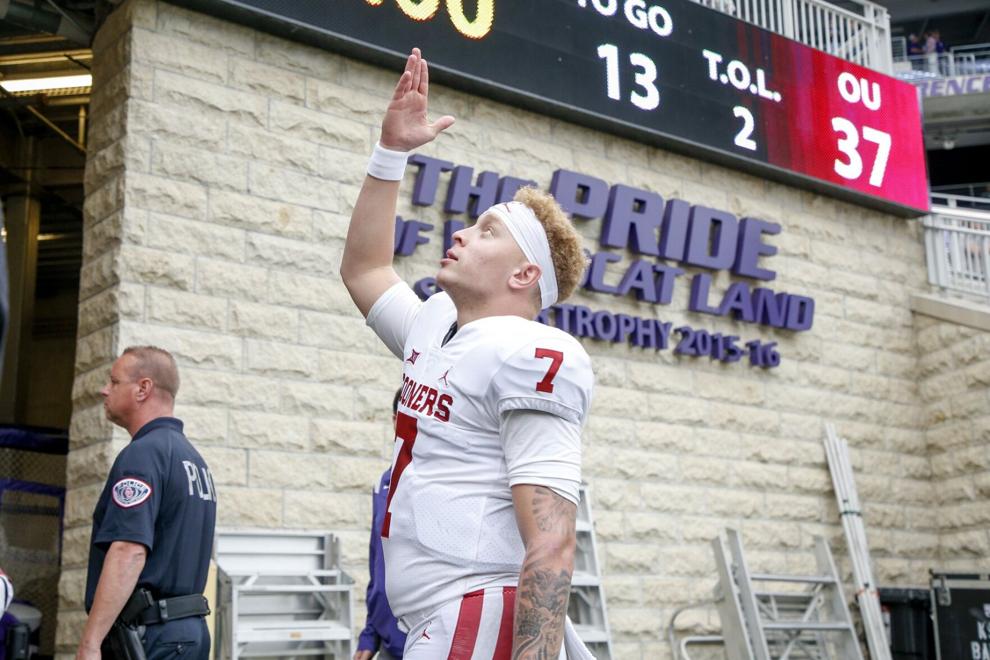 Spencer Rattler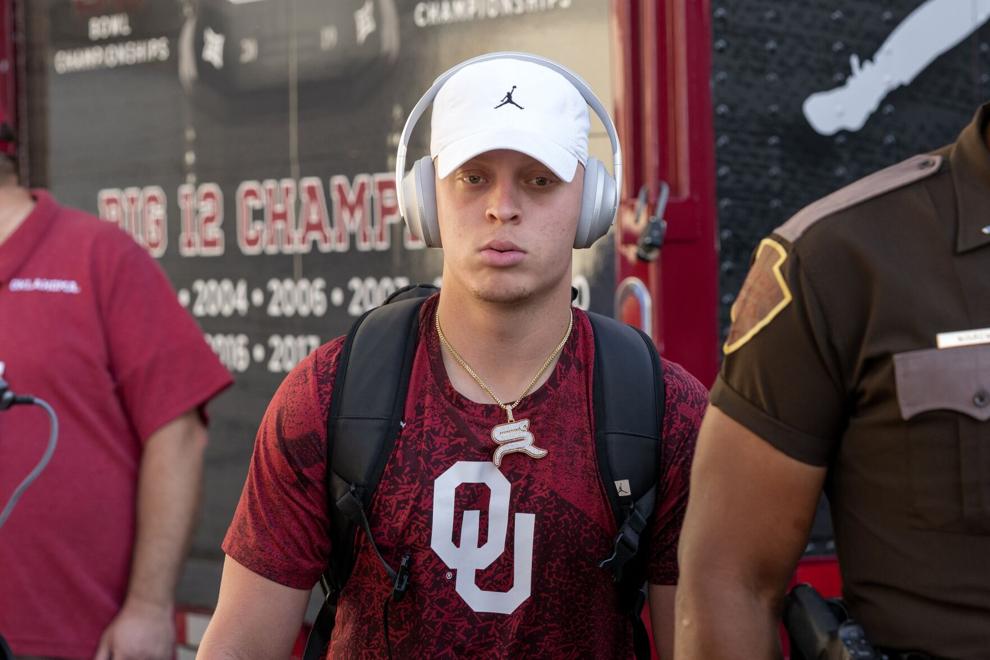 Spencer Rattler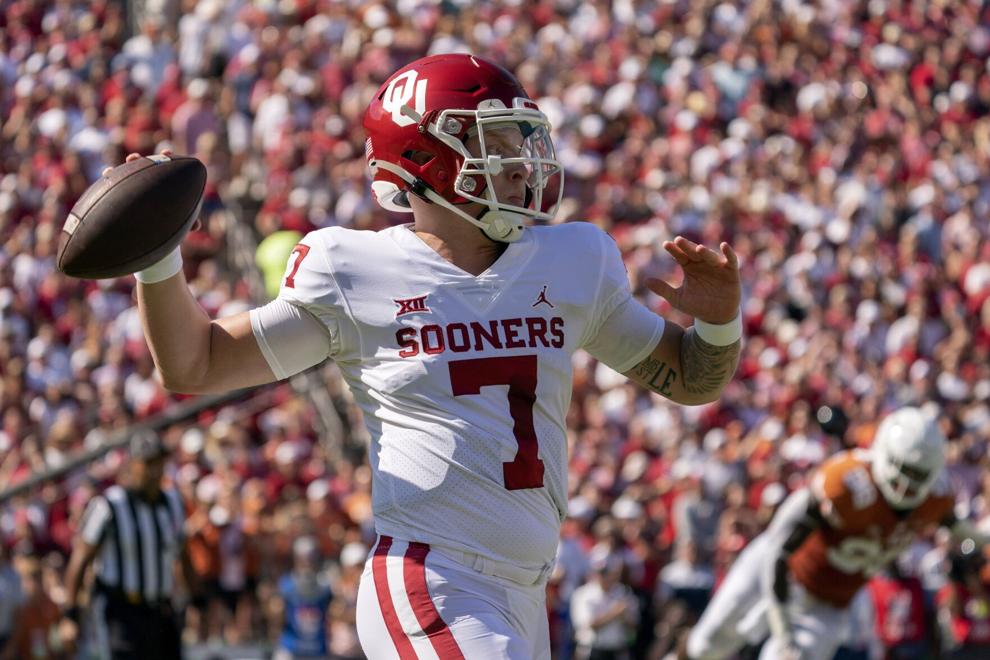 Spencer Rattler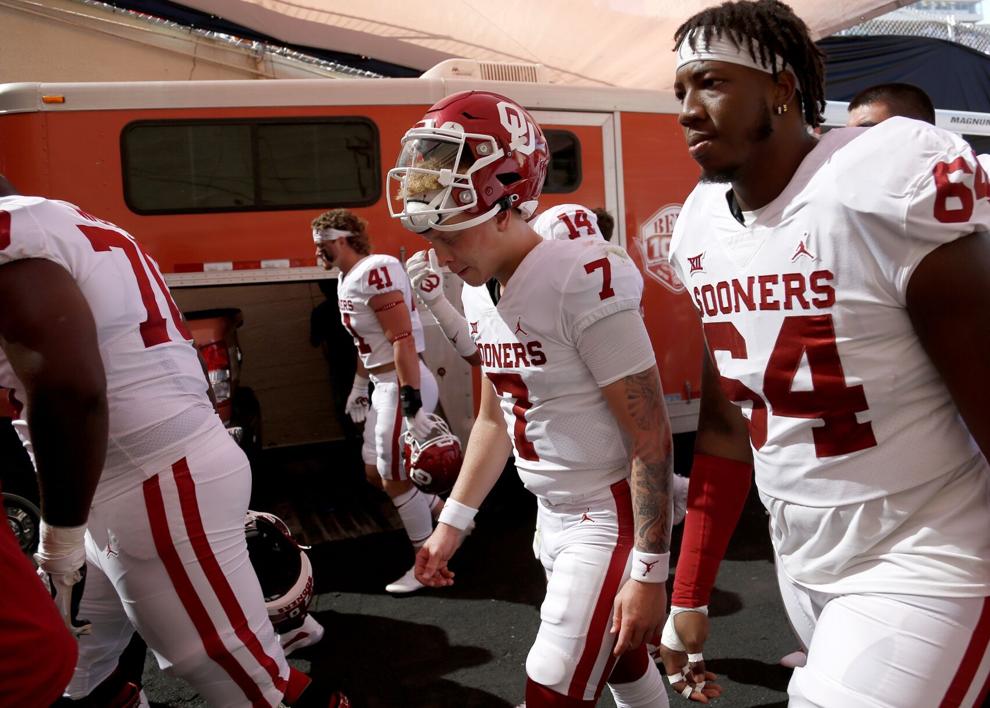 Spencer Rattler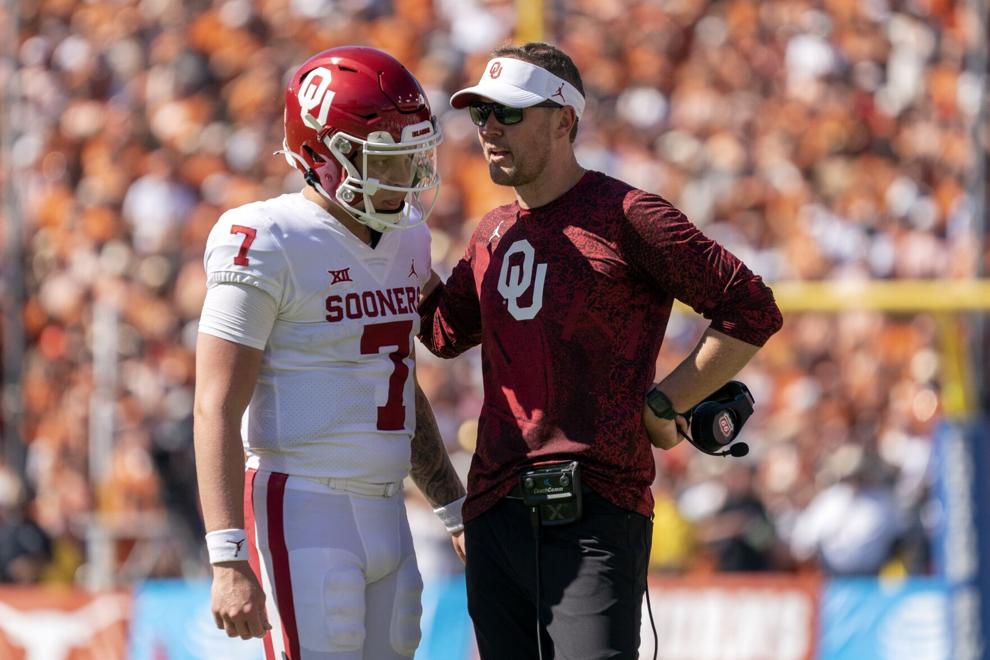 Spencer Rattler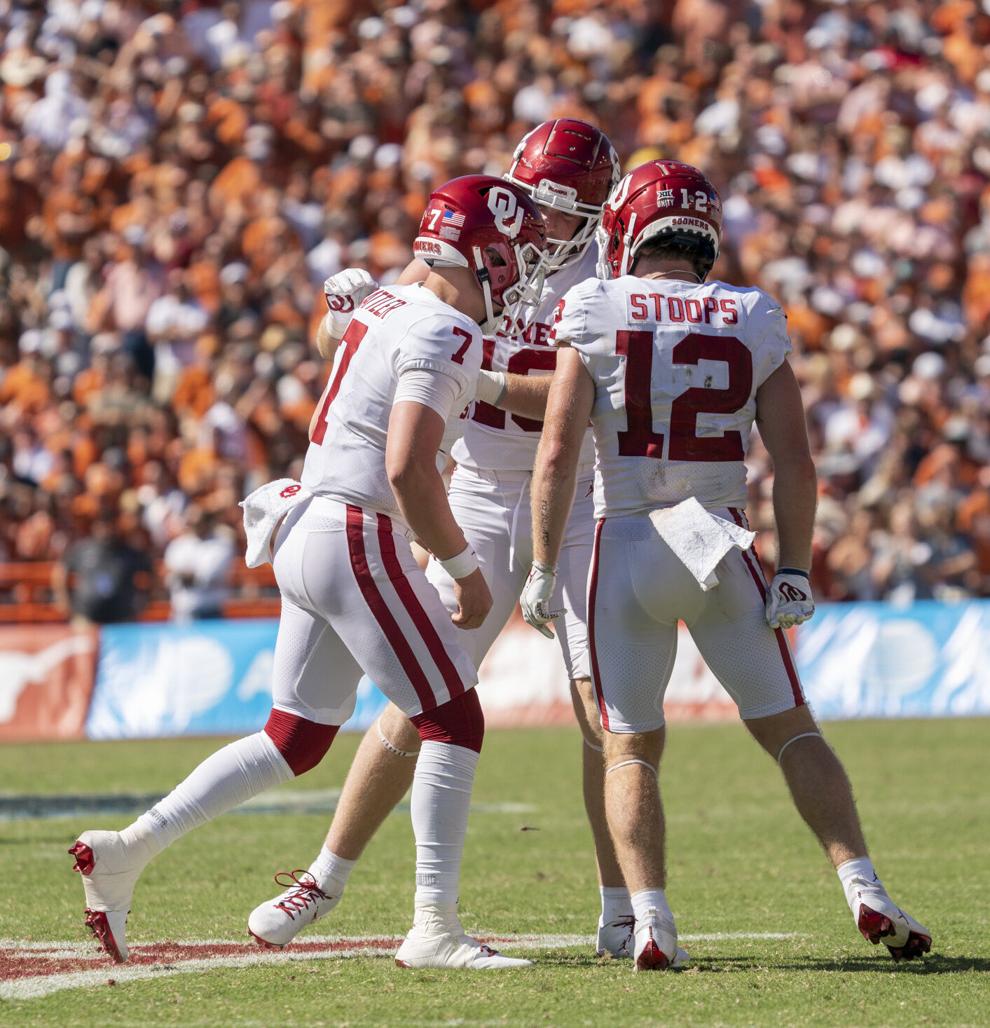 Spencer Rattler