Oklahoma fans were still in euphoria hours after Saturday's 55-48 victory over Texas when this question was posted by the Tulsa World via social media.
What was the biggest play of the game for the Sooners?
* Kennedy Brooks' 33-yard game-winning touchdown run.
Brooks took a direct snap with 10 seconds left in regulation in an effort to set the ball up for a winning field-goal attempt by Gabe Brkic. Instead, he weaved through traffic for the game-winning TD.
* Spencer Rattler's two-point conversion pass to Drake Stoops.
With the Sooners trailing 41-39 with 7:25 left, the quarterback rolled right and threw a dart to Stoops to tie the game. It was a huge play for Rattler, who was benched in the second quarter. It was his only snap from that point.
* Caleb Kelly's forced fumble and recovery on a kickoff.
With the game tied at 41, Texas' Xavier Worthy took a kickoff from the end zone and was brought down at the 18. Kelly called it like "junior high" and just snatched the ball from Worthy.
* Caleb Williams' 52-yard touchdown pass to Marvin Mims.
Faced with third-and-19 and trailing 41-33, Williams rolled right and fired a long pass to Mims, who made a one-on-one play at the end zone pylon, catching the ball and keeping a toe inbounds.
* Brooks' 18-yard scoring run in the fourth quarter.
Texas, still stunned after losing the fumble on the kickoff, gave up the scoring run on a direct snap to Brooks. The run gave OU a 48-41 lead with 7:10 remaining.
* Williams' 66-yard touchdown run.
Oklahoma had fourth-and-1 from its own 34 on the first play of the second quarter. OU trailed 28-7 at that point. If the Horns make a stop, it's likely a Texas blowout win. Williams replaced Rattler for one play and regained some momentum for OU.
Notable on this list is that the middle four plays came on consecutive snaps when Oklahoma took a 48-41 lead.
OU fans followed with their votes. There really are no wrong answers. One OU fan even replied, "how do you rank these? One doesn't matter or hold weight without the other. #SoonerMagic."
The results will be disclosed in a bit.
The key to Oklahoma's remarkable comeback victory — OU trailed by 18 points with three minutes remaining in the third quarter — was execution both offensively and defensively in the game's final 19 minutes.
What was the atmosphere like inside the Cotton Bowl?
"Oh man. Epic. Epic. That second-half run, the energy in that stadium? One of the best things in our sport, man," OU coach Lincoln Riley said. "Our crowd was great. I appreciate our crowd. They stayed into it even as we started to make the run. I think we really kind of both fed off of each other — us off the crowd, crowd off of us and that's why it's the best rivalry in college football.
"It's the best setting. I mean, it was awesome, man. It was as good as I've ever seen."
The key will be seeing how the Sooners use momentum from this emotional victory.
OU should be favored in its next three games — home to TCU (Saturday, 6:30 p.m.), at Kansas (Oct. 23) and home against Texas Tech (Oct. 30).
The Sooners will get a well-deserved break after that trio of contests. Oklahoma will have played nine consecutive games before getting a week off. It follows with a Nov. 13 trip to Baylor.
Now, back to the big plays. The Sooners improved to 6-0 with the six mentioned above. All came during the second half except for Williams' 66-yard run, which stopped the early avalanche of Texas points.
The Sooners, who moved up two spots to No. 4 in the AP Top 25 released on Sunday, needed the six above plays to win Saturday's rivalry game.
The top play, according to the social media vote, was Mims' 52-yard touchdown reception. The sophomore ended with a game-high 136 receiving yards.
Second was Kelly's forced fumble and recovery. He's had a knack for big plays at key moments, including a forced fumble in the 2017 season's Rose Bowl game against Georgia and a sack-and-strip that ended with a touchdown at West Virginia in 2018.
Third was Williams' long run. It looked like Williams was bottled in as the blocking developed, but he found a crease and scored.
Fourth was Brooks' game-winning run, followed by Rattler's pass and Brooks' 18-yard score that gave the Sooners their first lead.
View from the sidelines: No. 6 Oklahoma vs. No. 23 Texas
OU Texas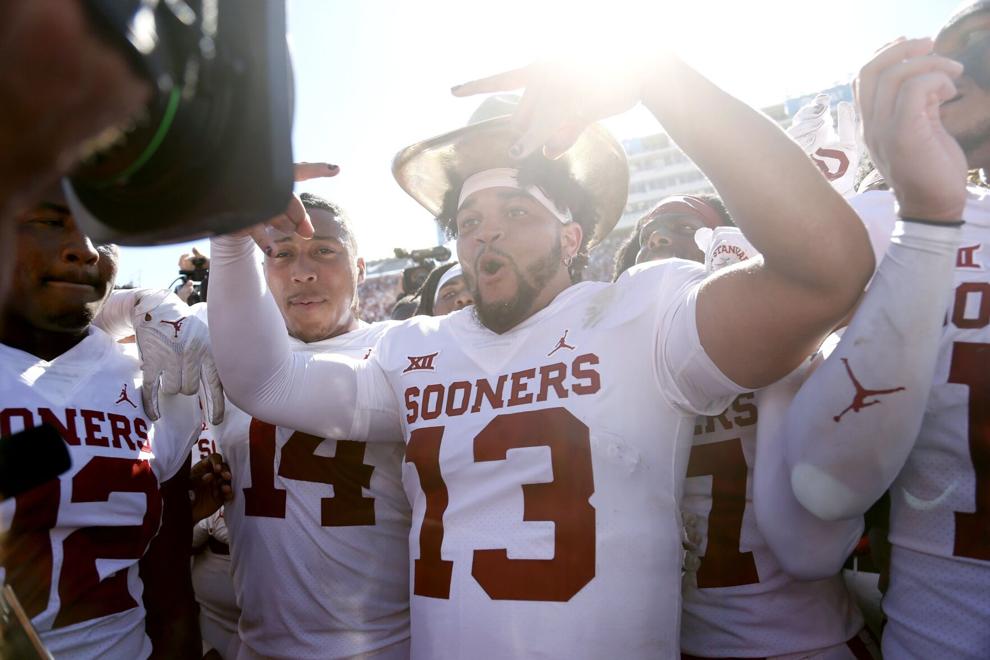 OU Texas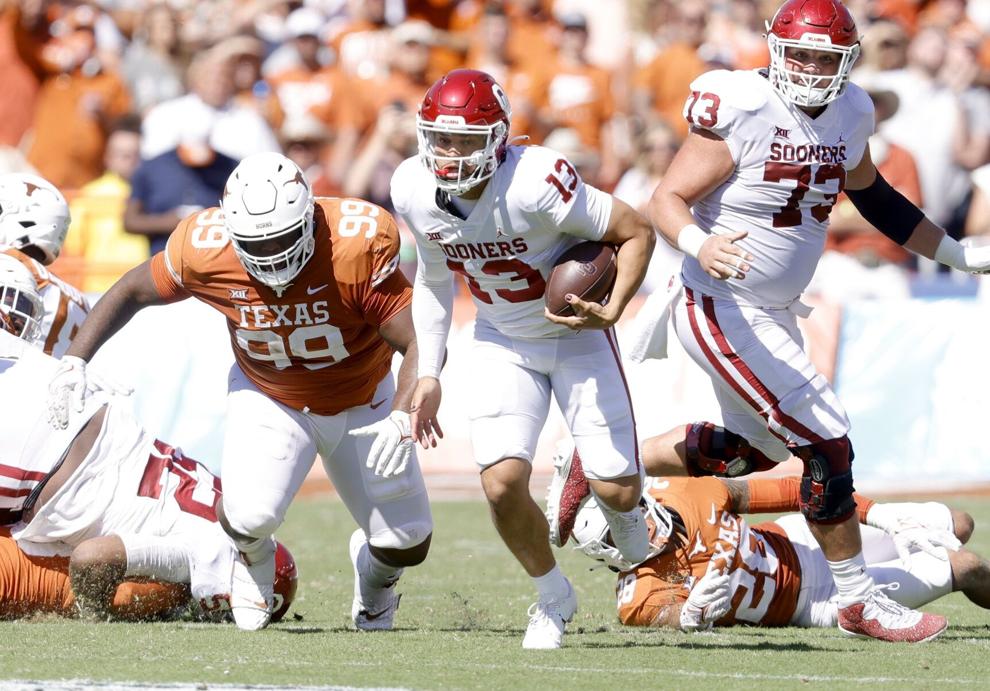 OU Texas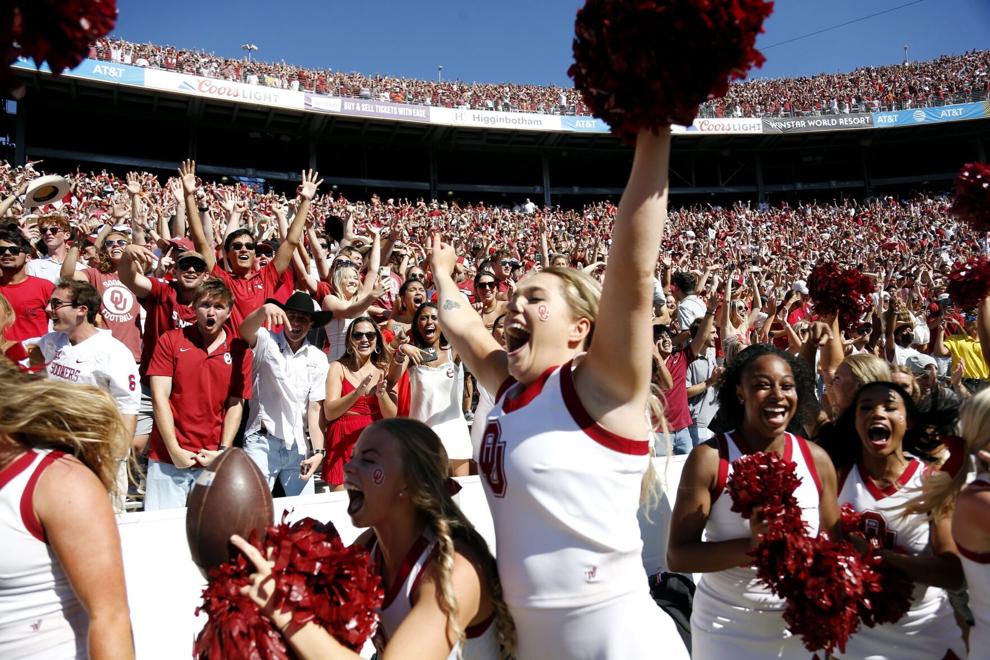 OU Texas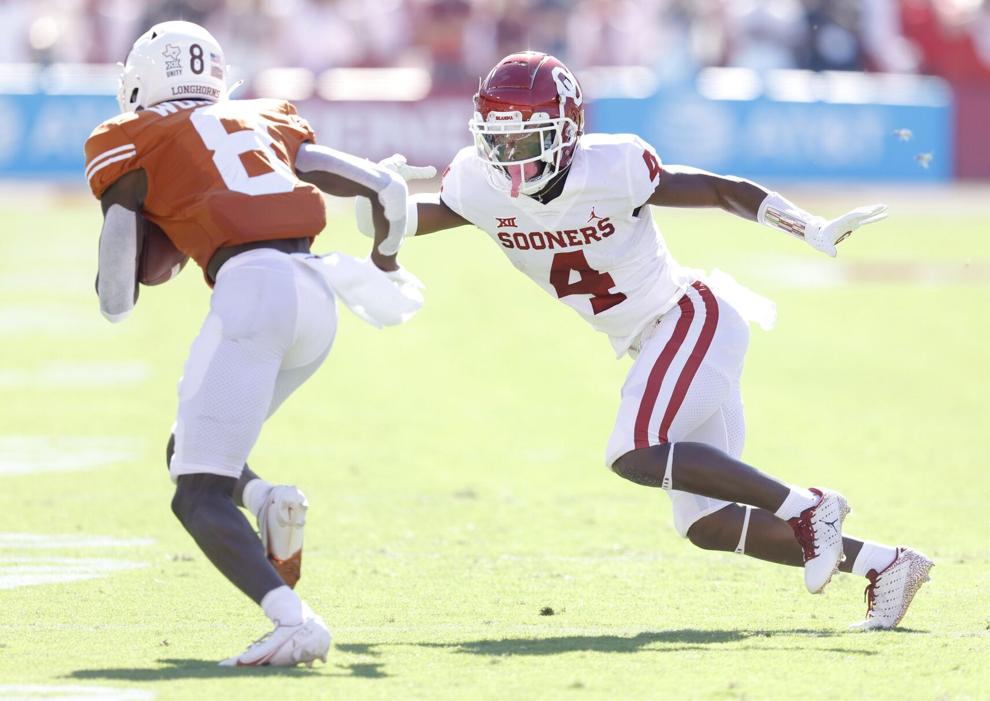 OU Texas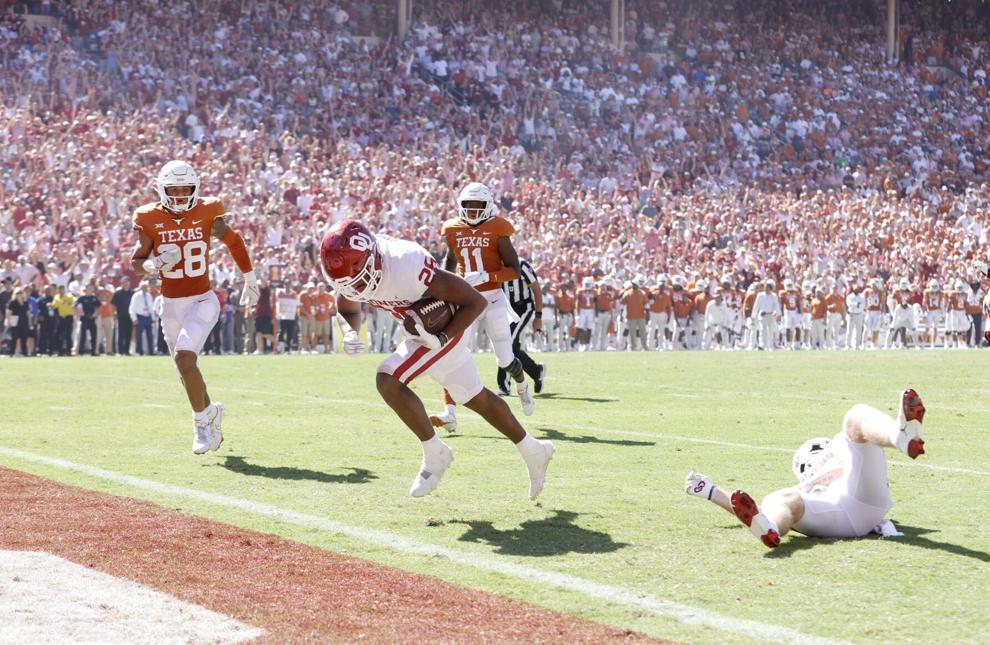 OU Texas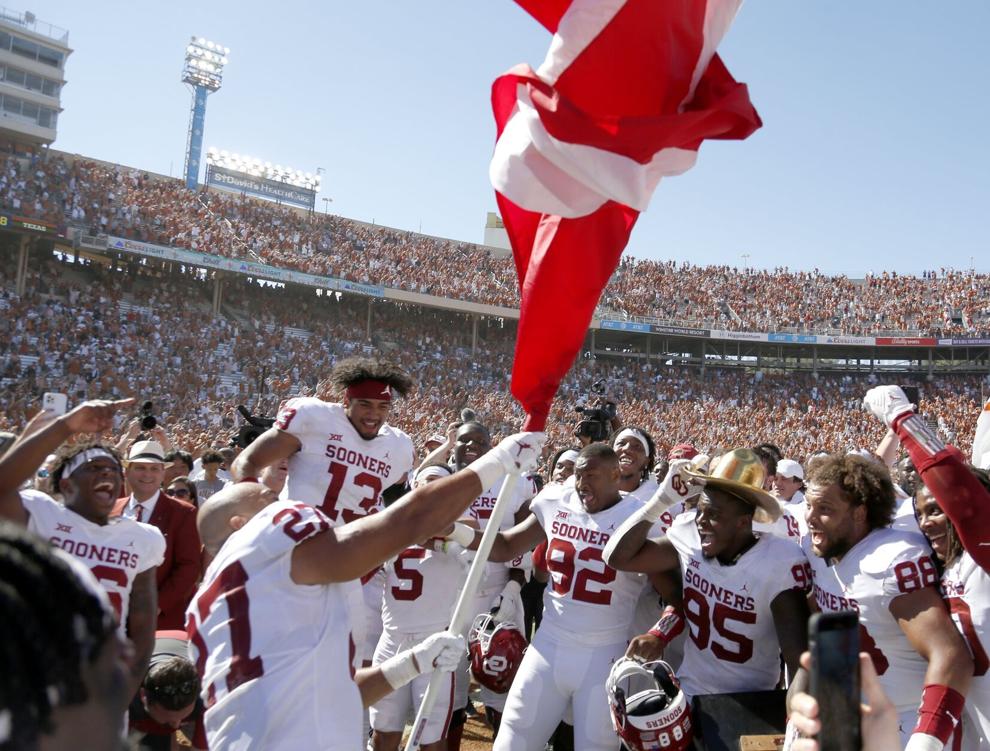 OU Texas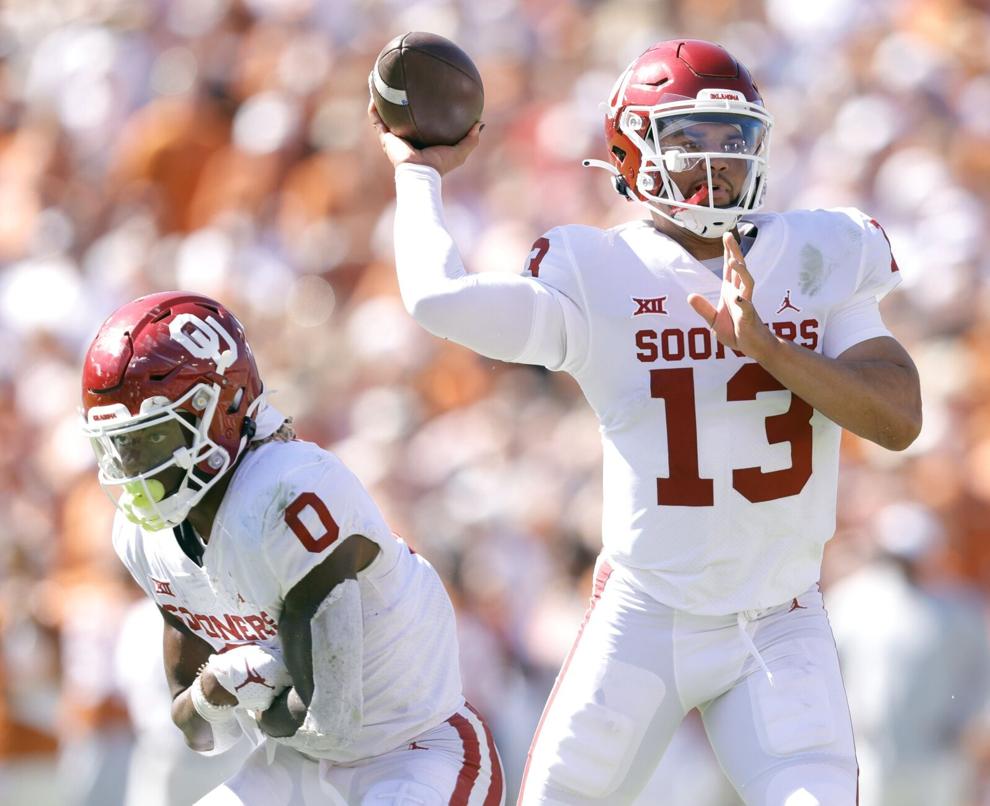 OU Texas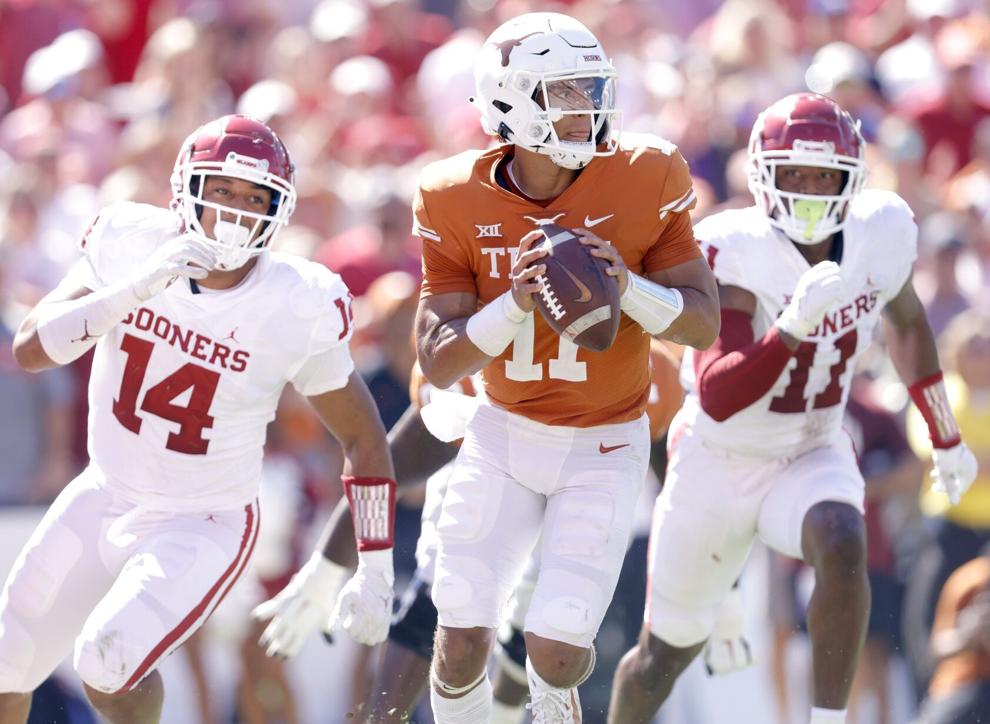 OU Texas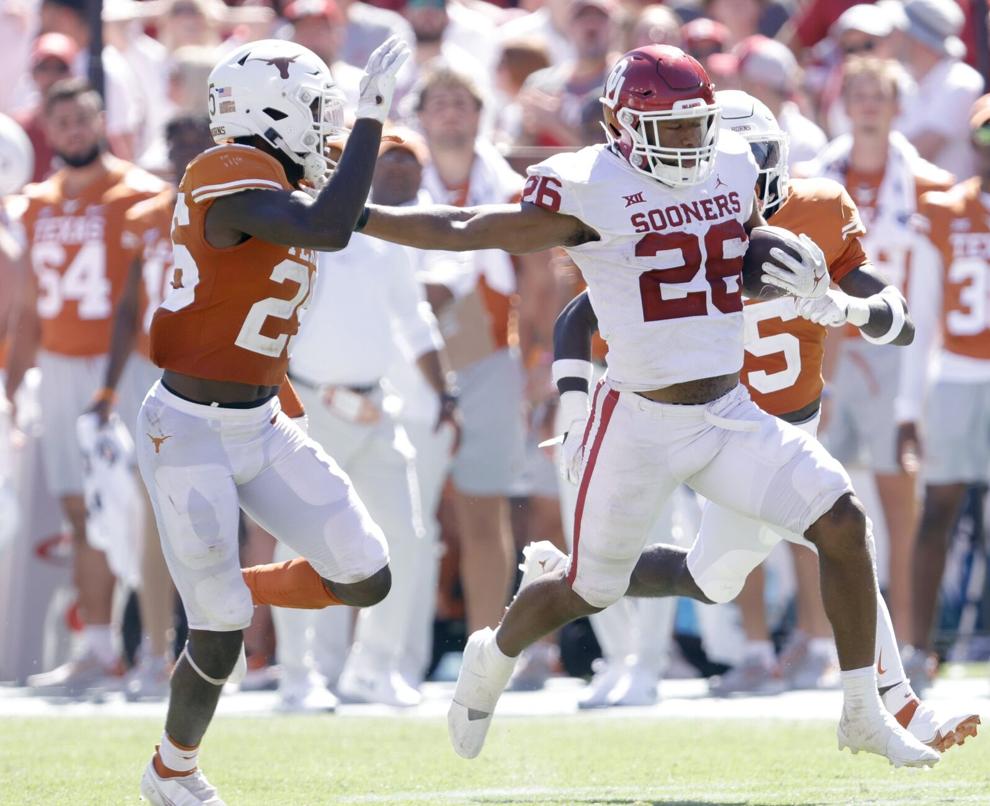 OU Texas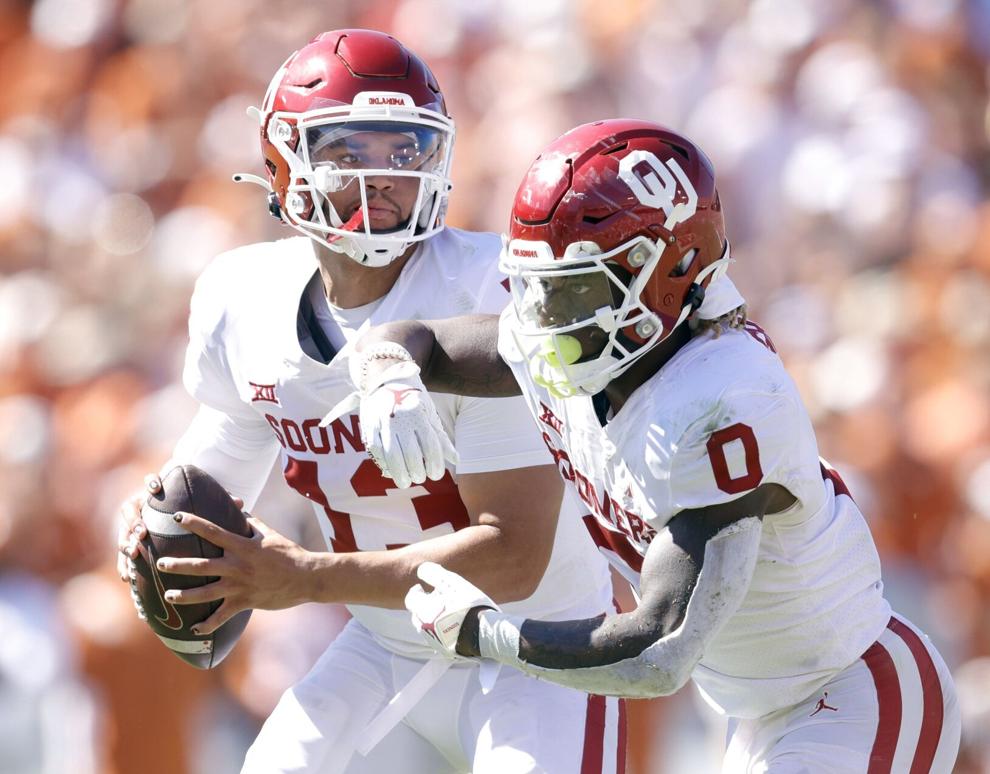 OU Texas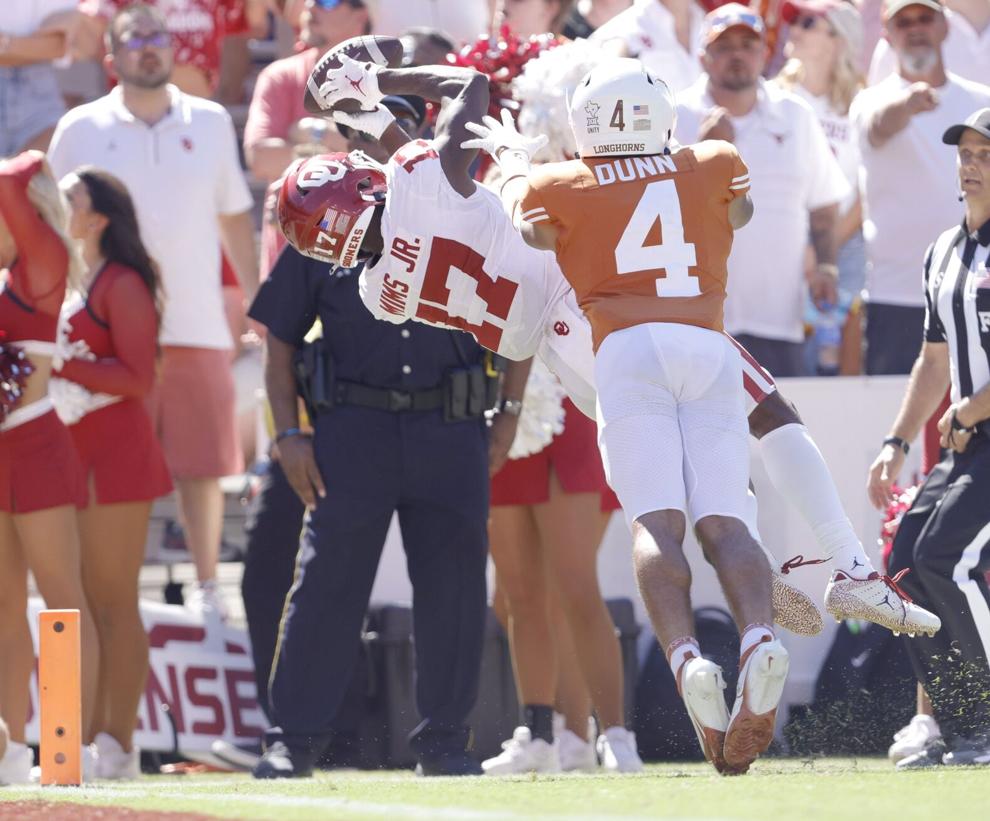 OU Texas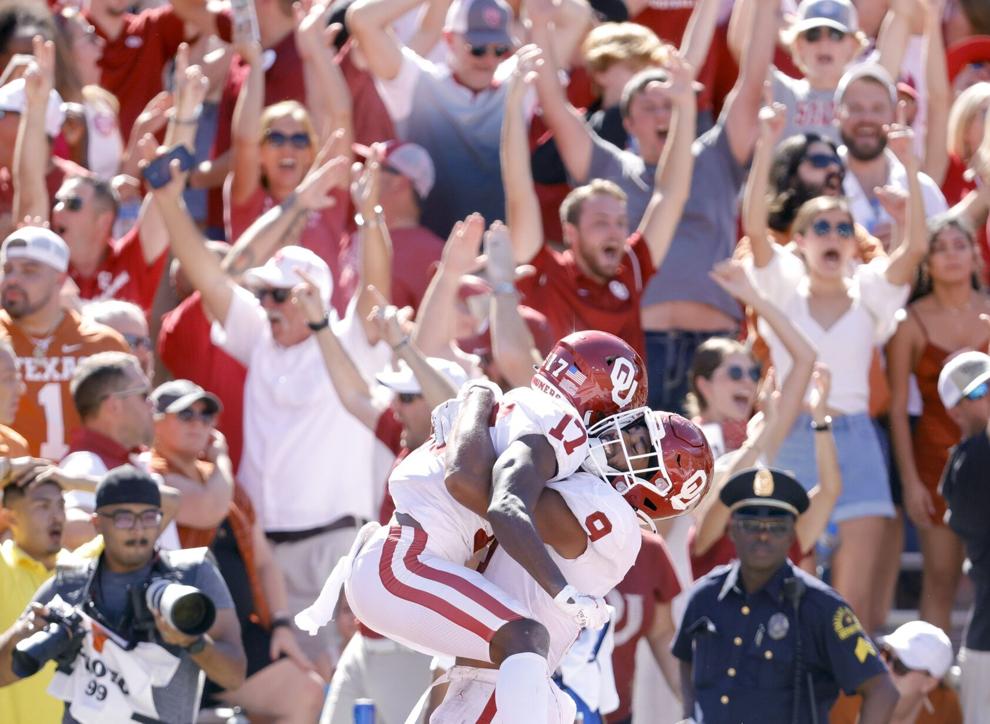 OU Texas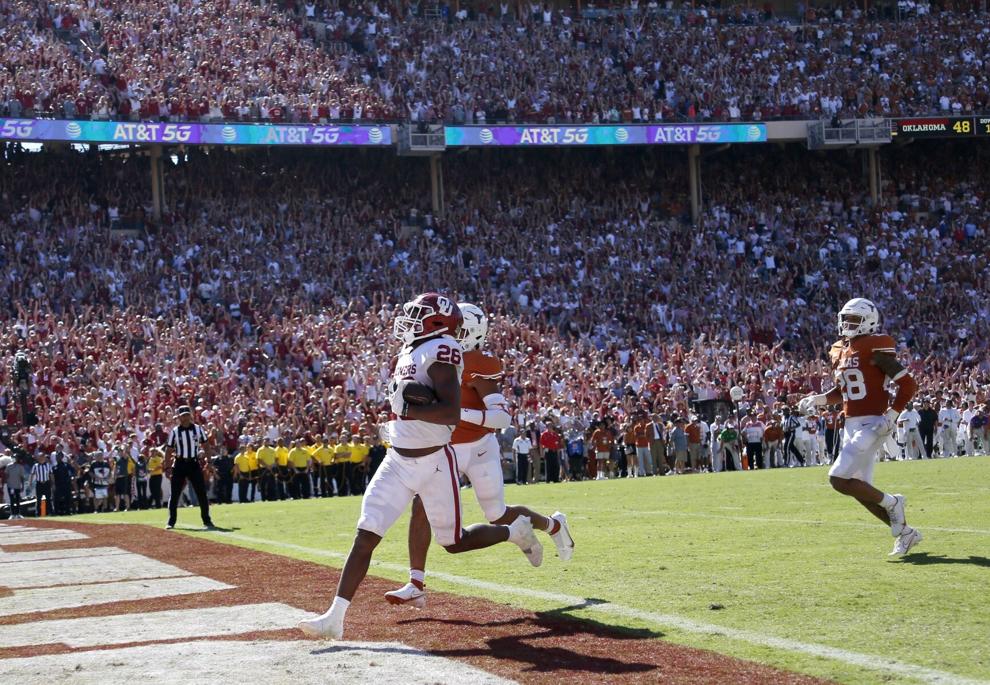 OU Texas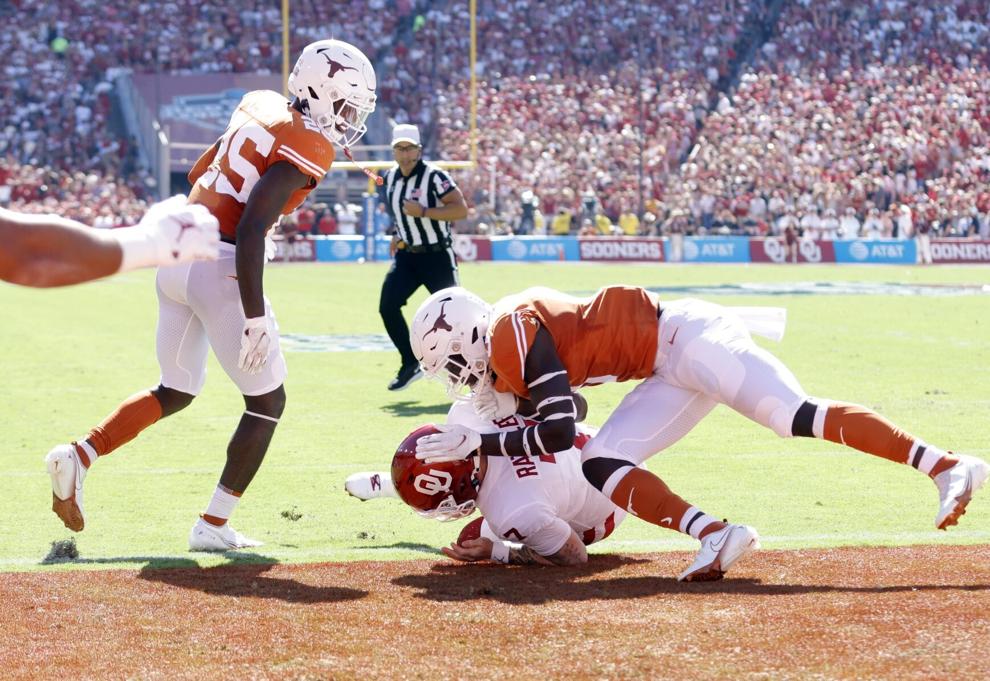 OU Texas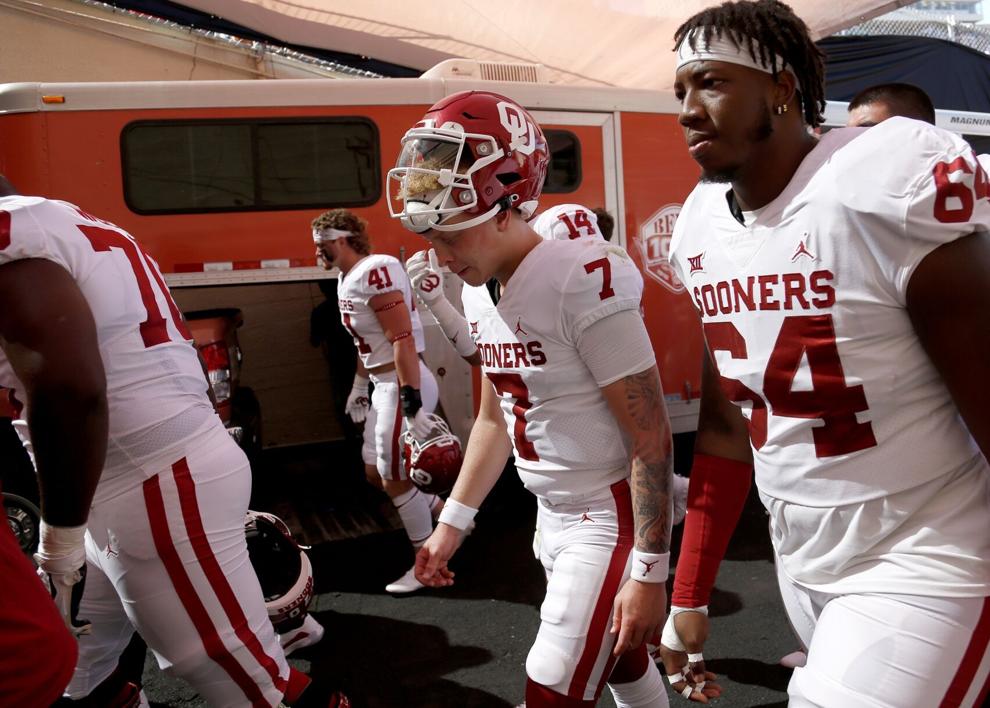 OU Texas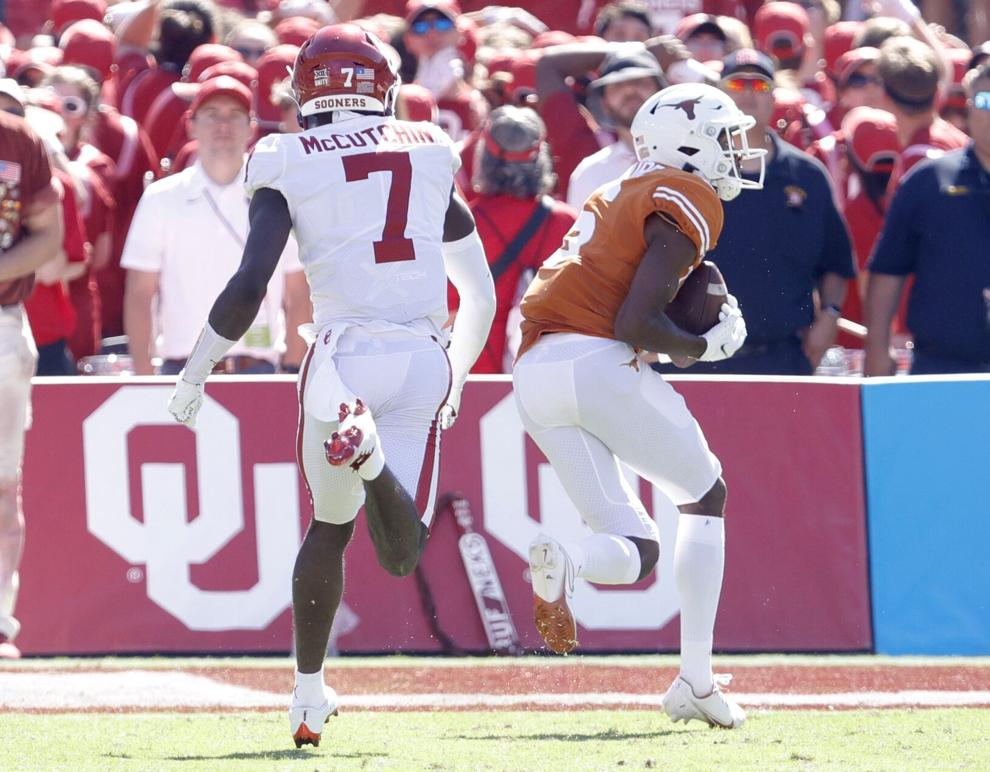 OU Texas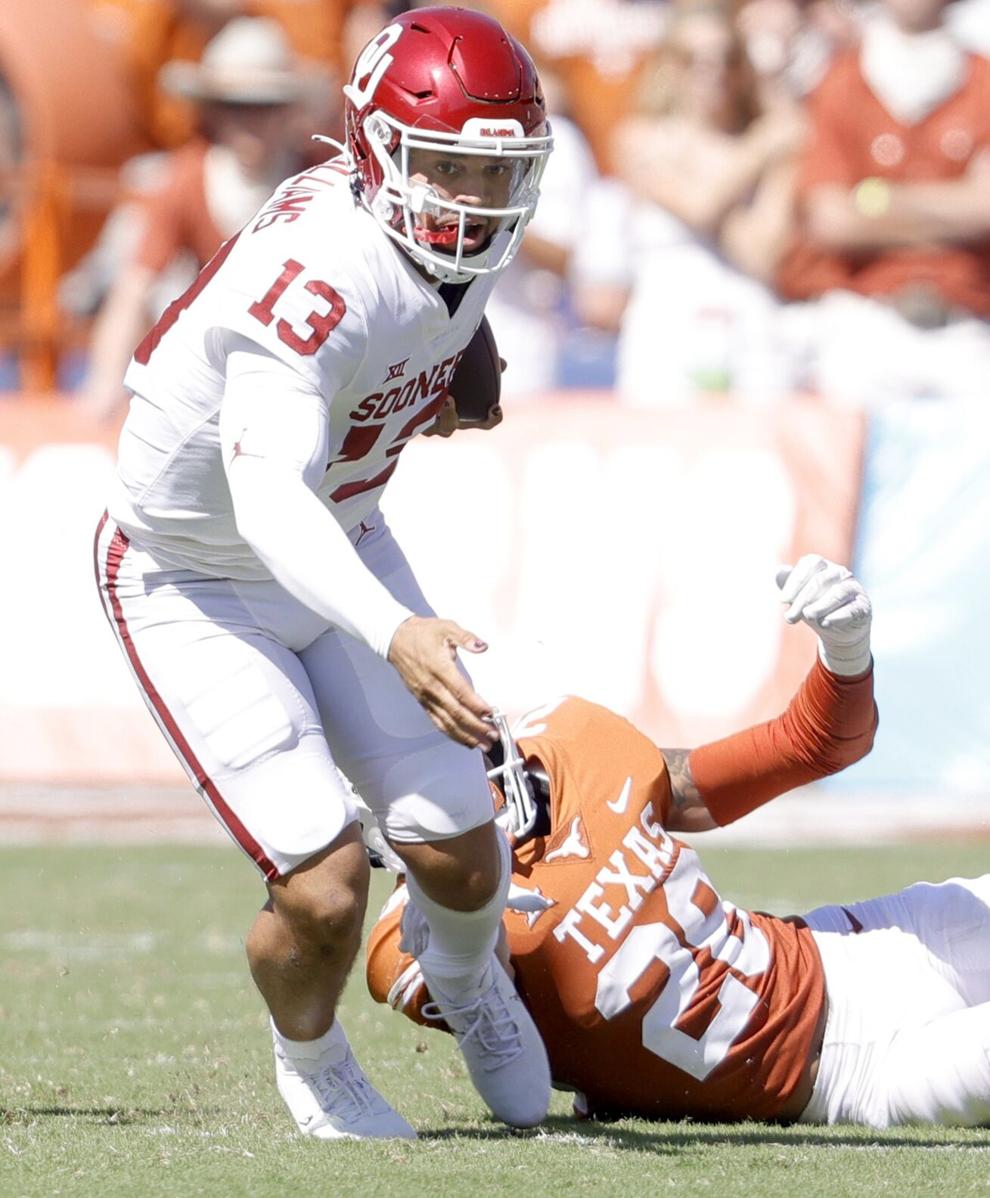 OU Texas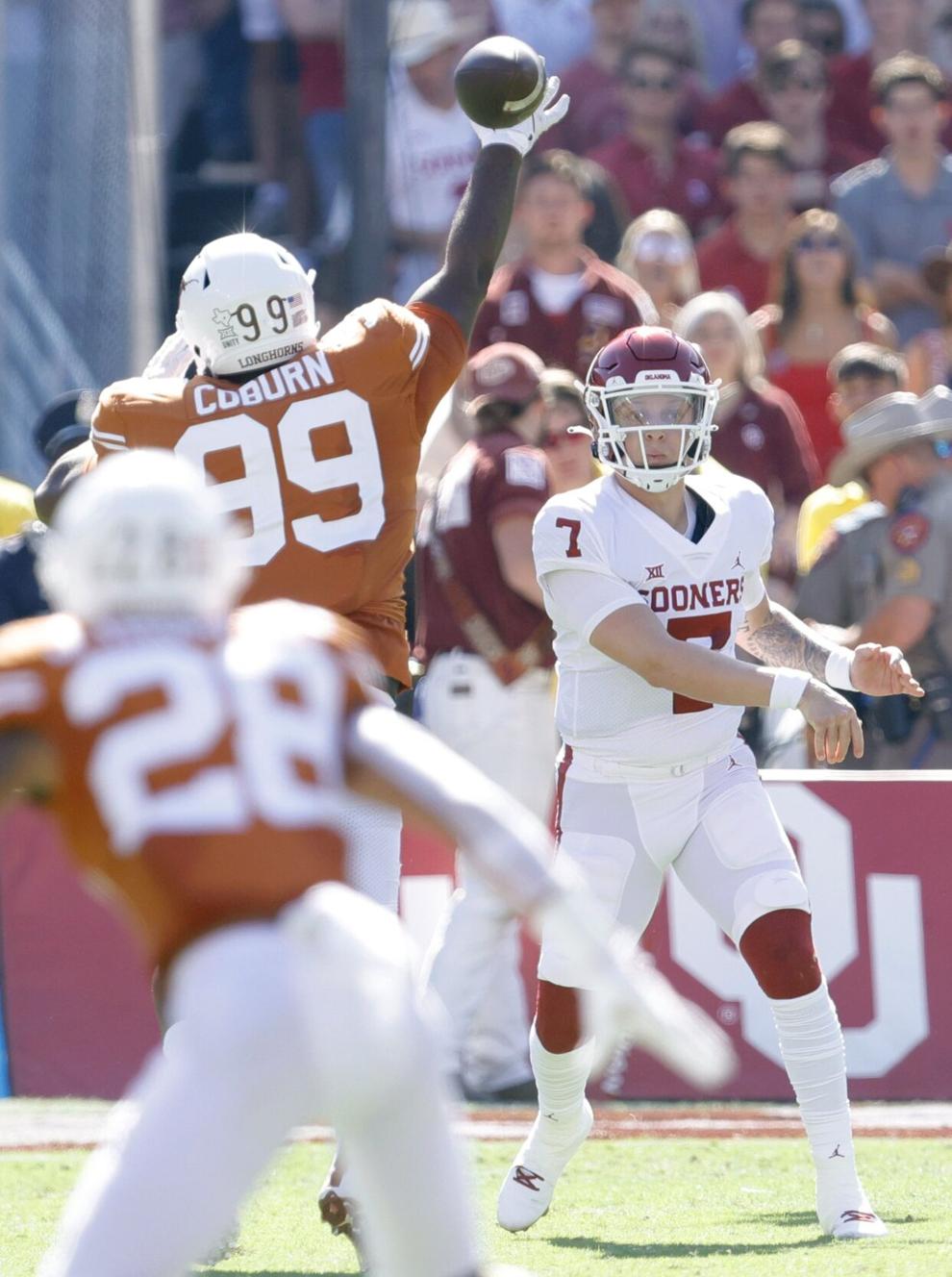 OU Texas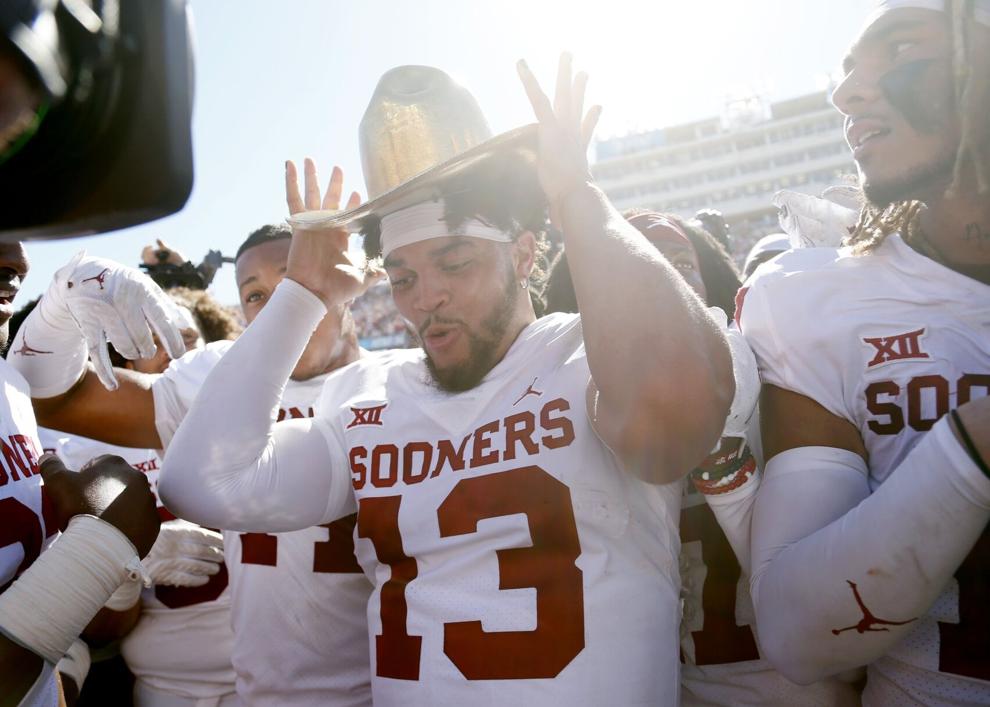 OU Texas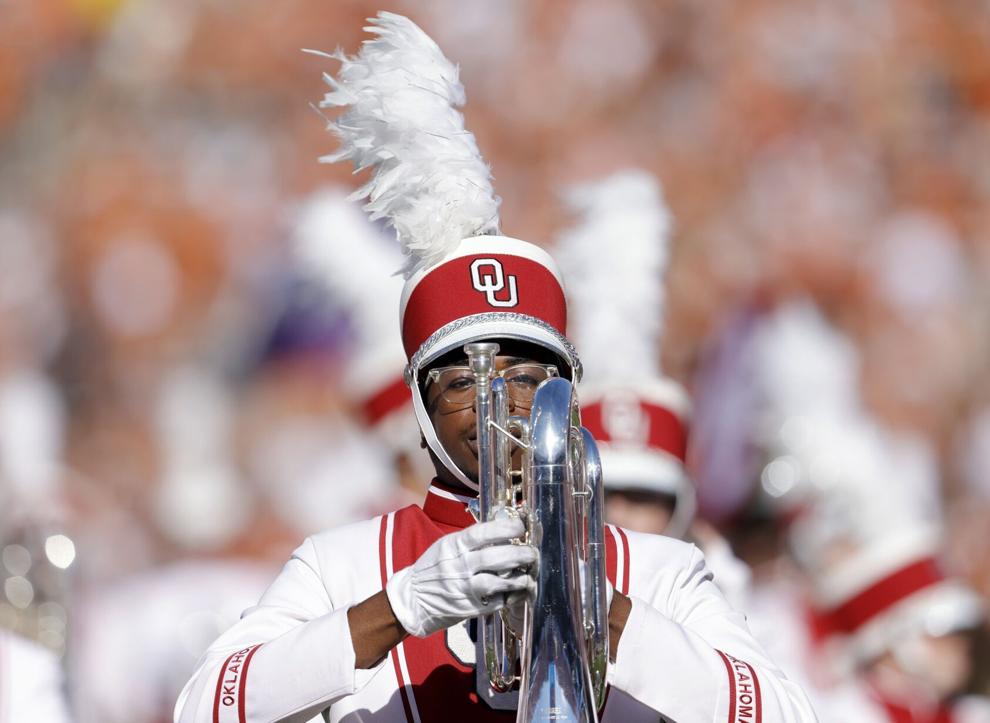 OU Texas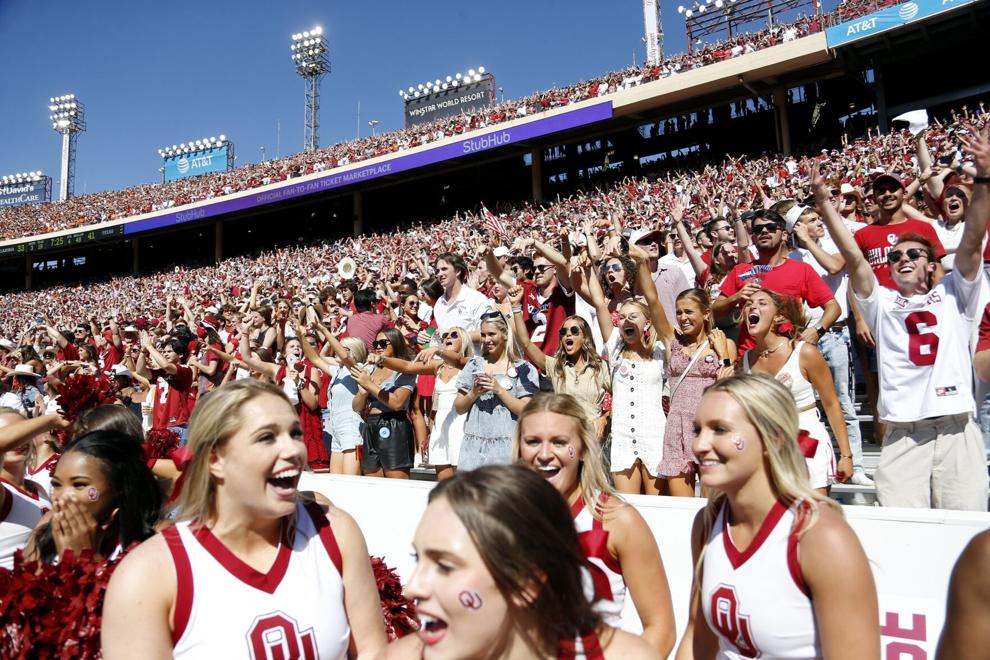 OU Texas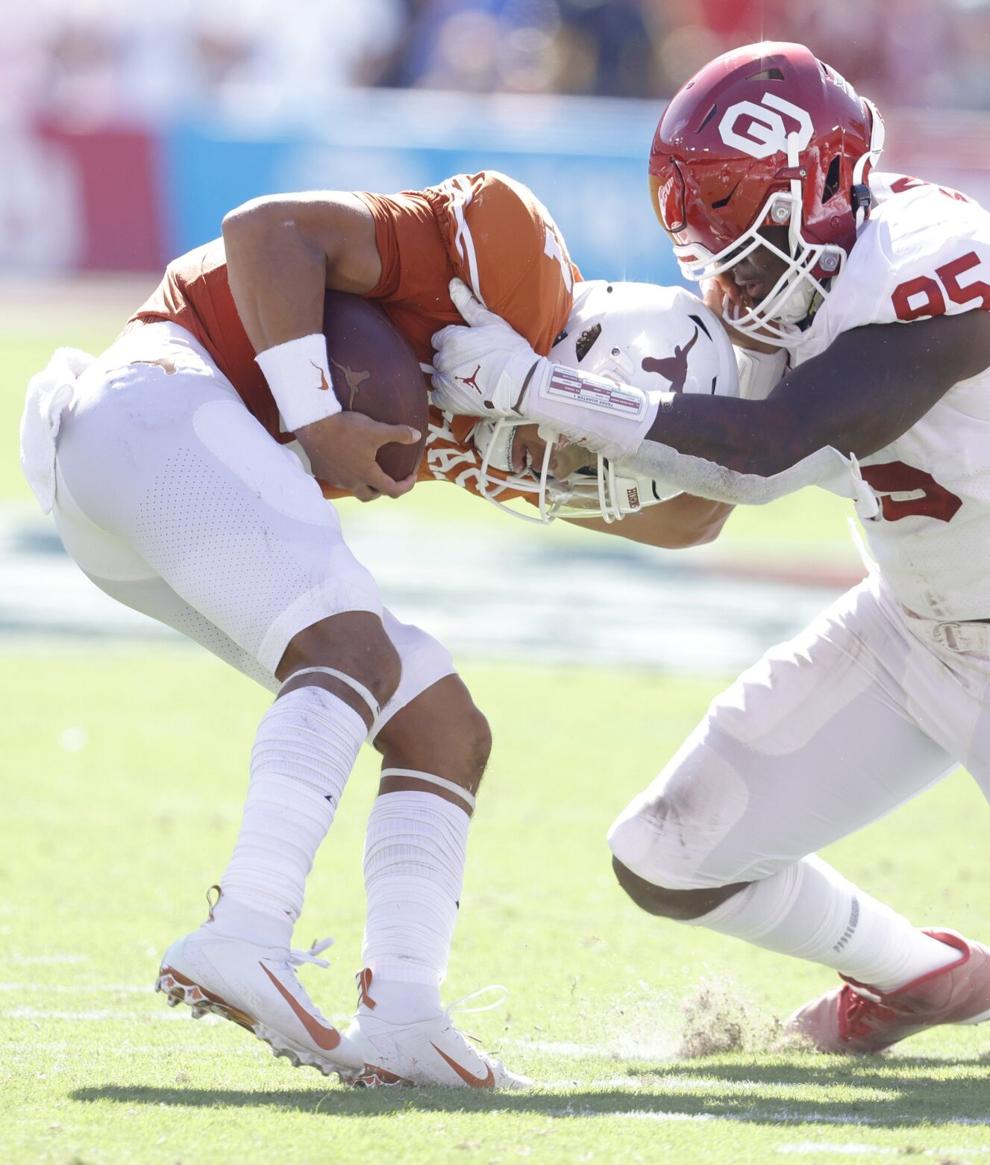 OU Texas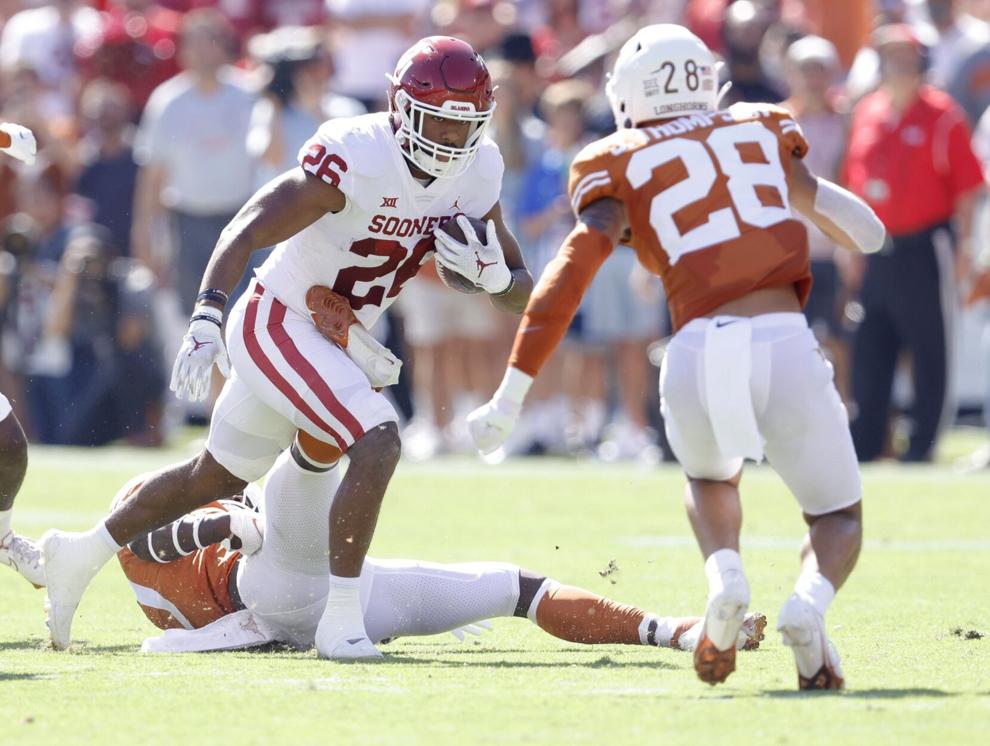 OU Texas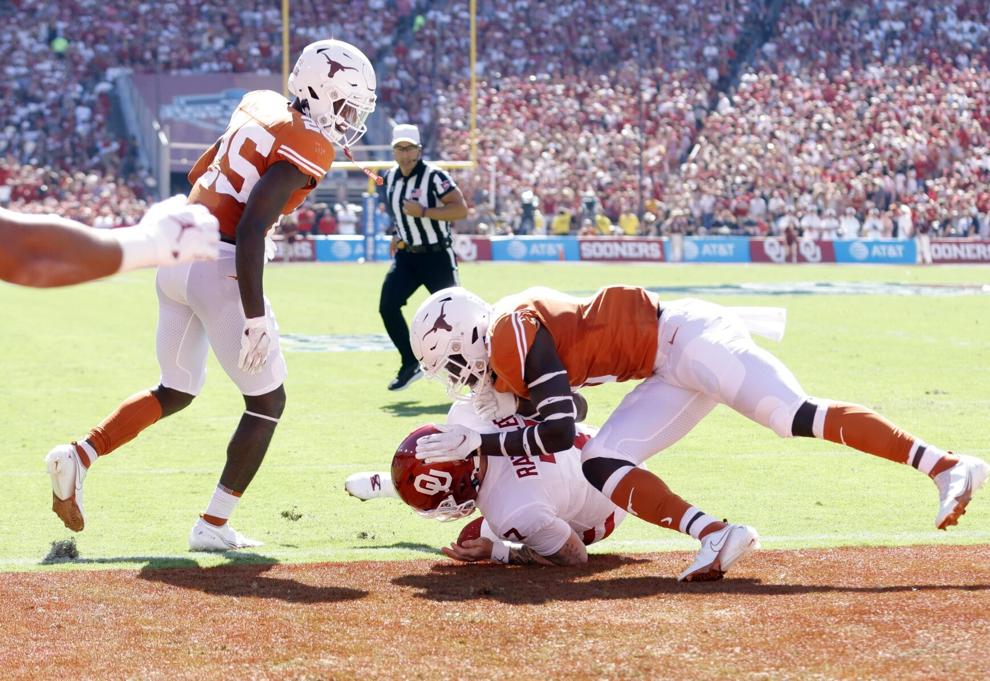 OU Texas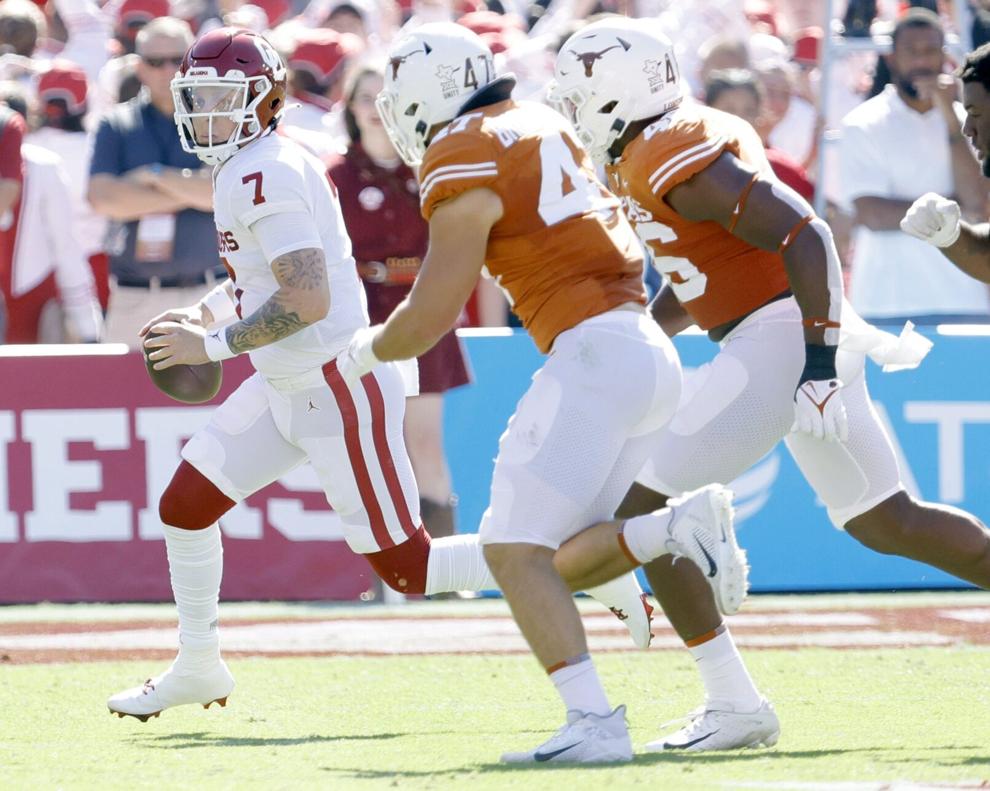 OU Texas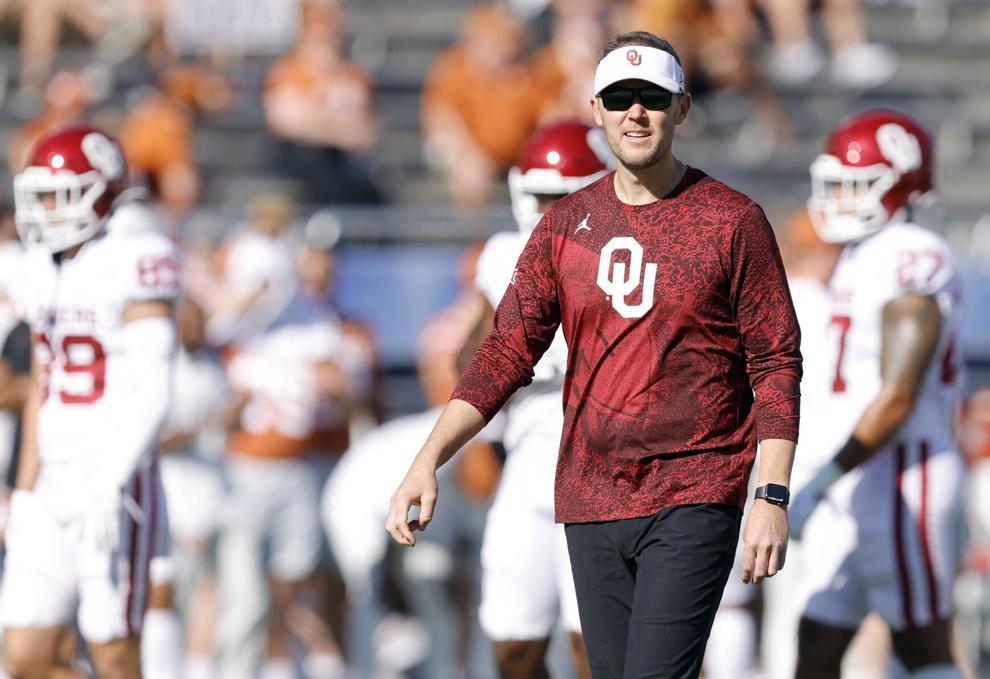 OU Texas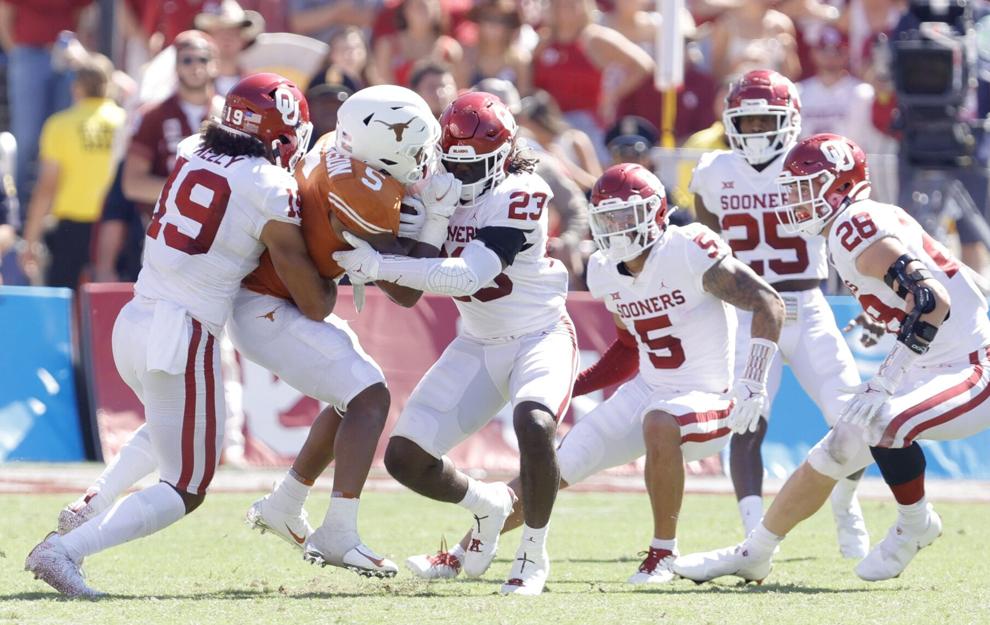 OU Texas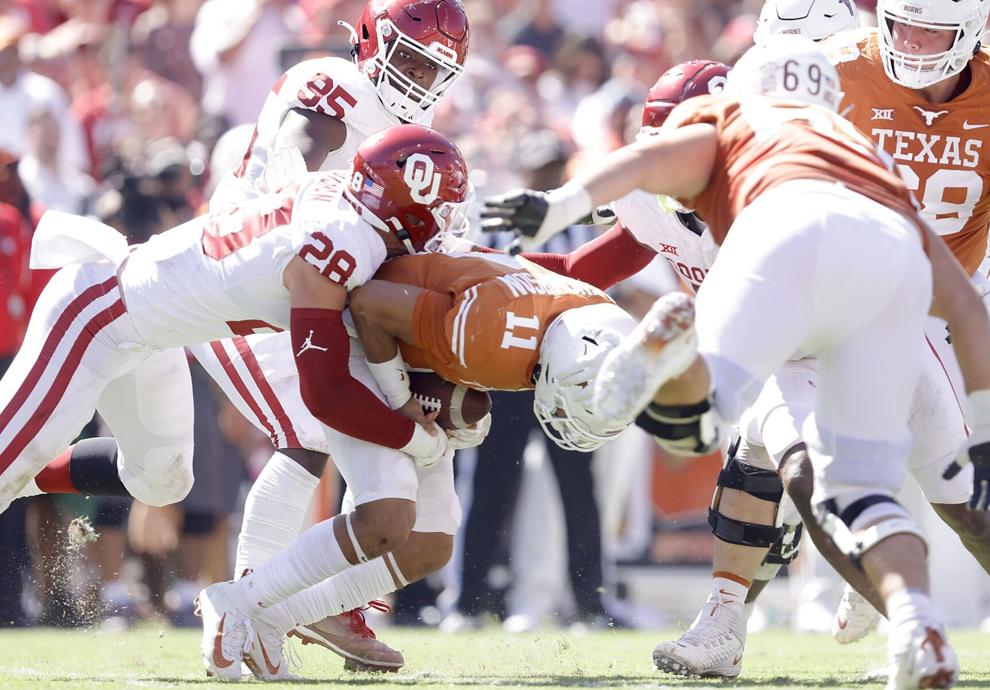 OU Texas
OU Texas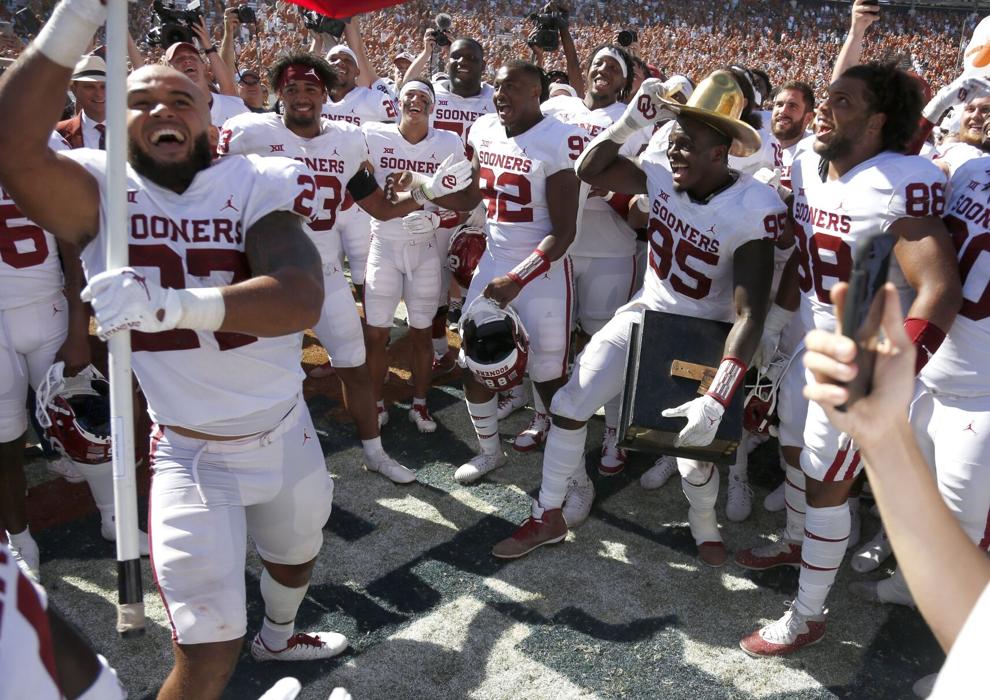 OU Texas
OU Texas
OU Texas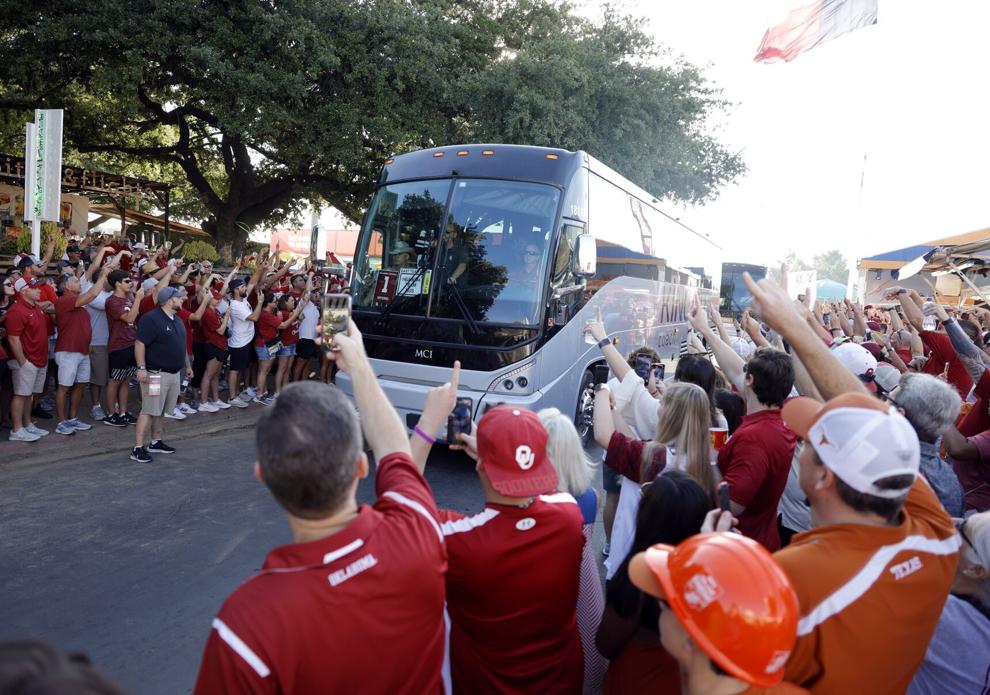 OU Texas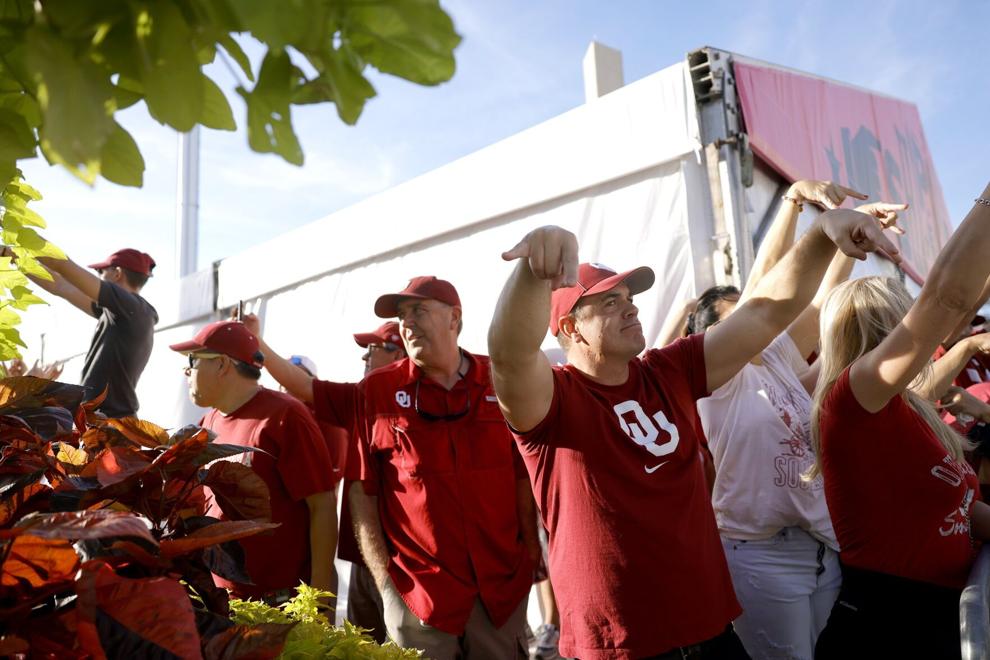 OU Texas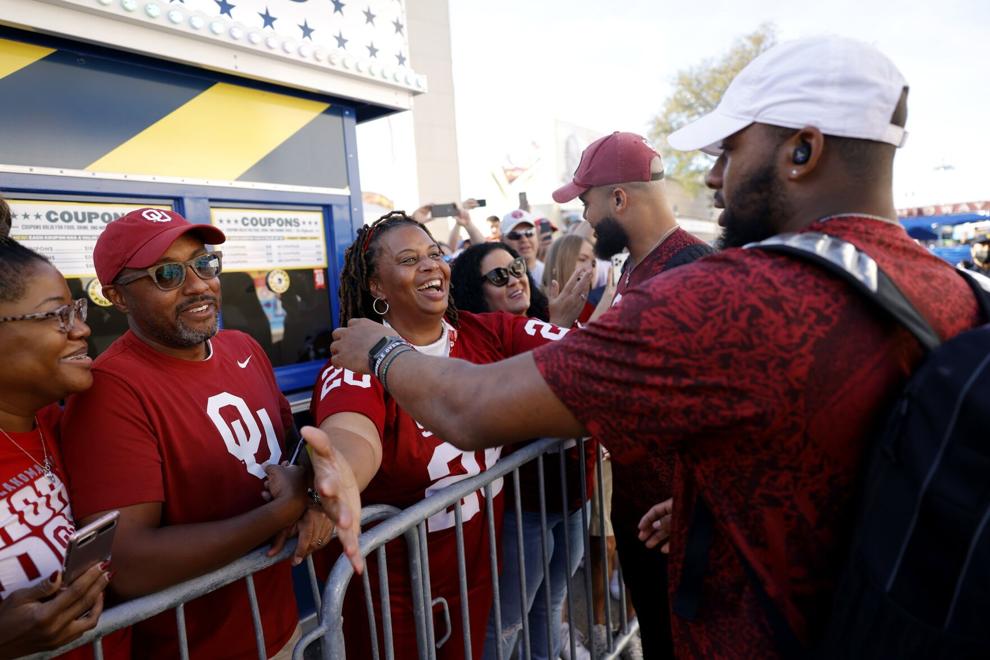 OU Texas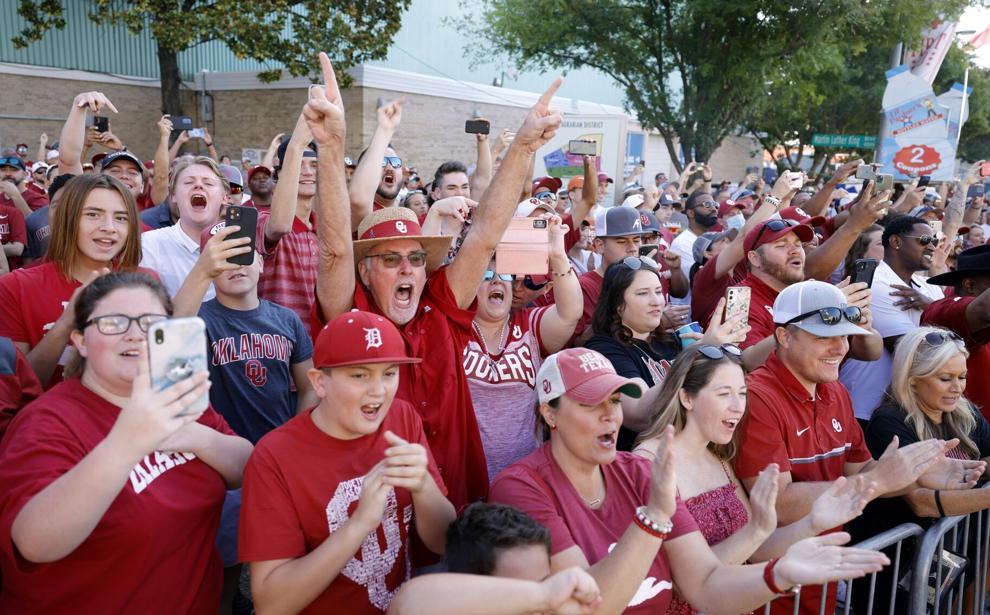 OU Texas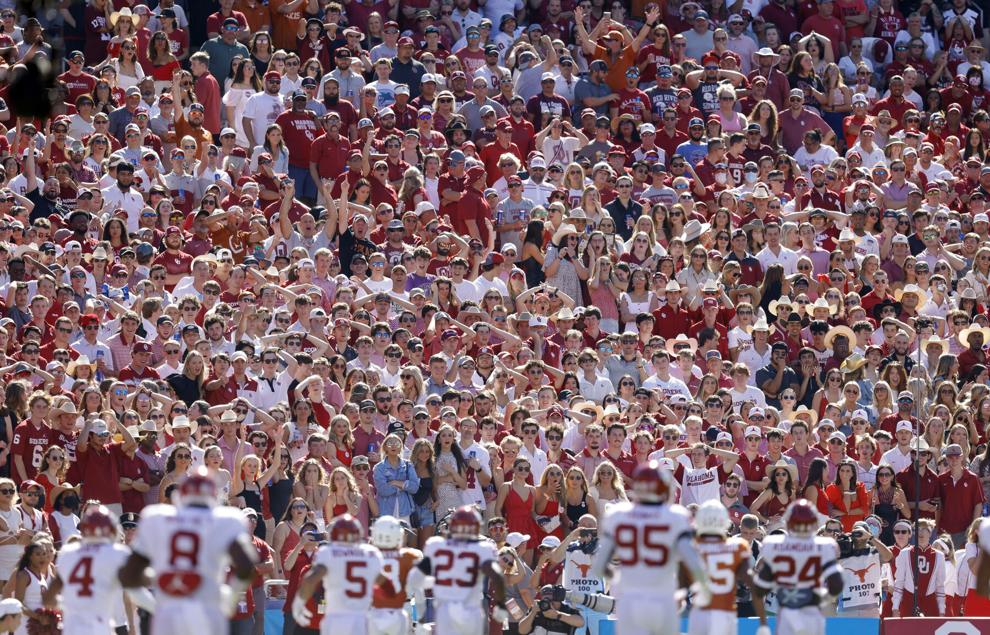 OU Texas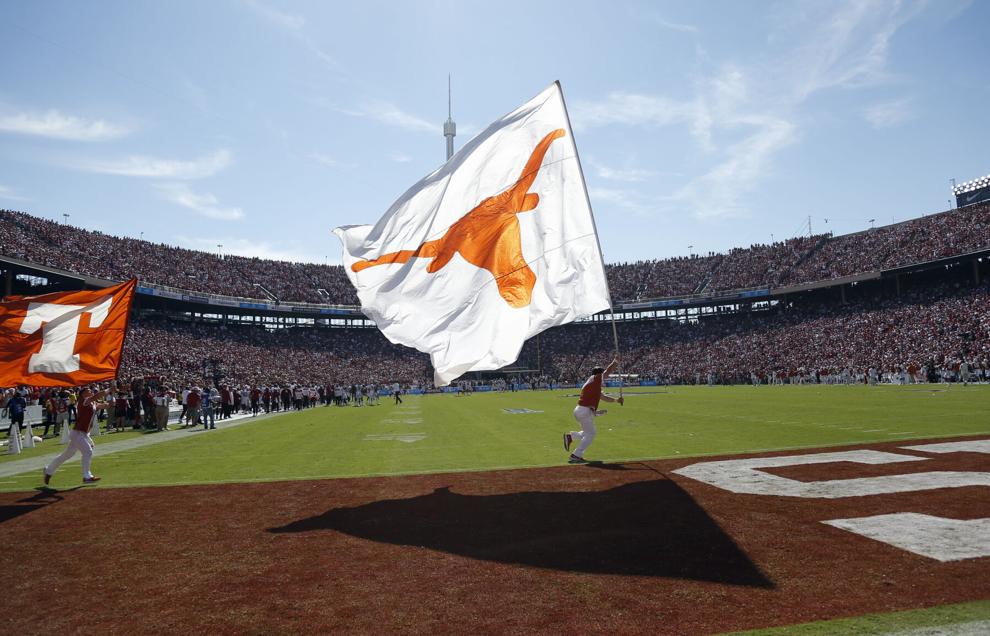 OU Texas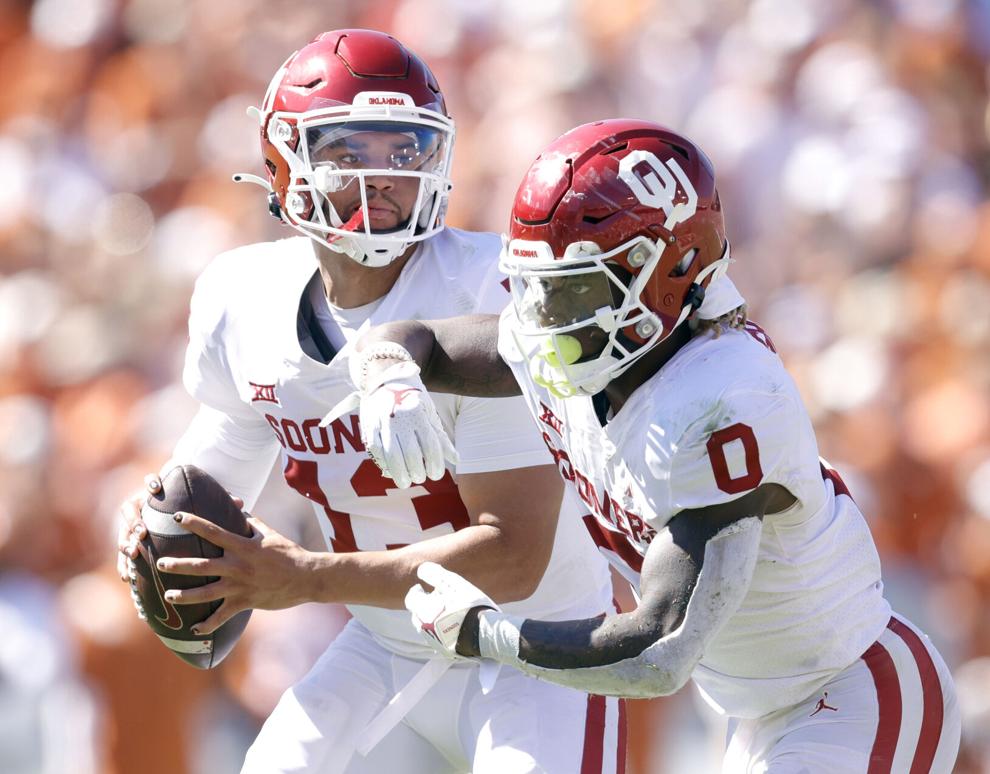 Last chance offer: $1 for six months