NORMAN — Oklahoma coach Lincoln Riley spoke at length about quarterback Caleb Williams on Tuesday. Makes sense. Williams represents OU's best shot to win Bedlam at Oklahoma State on Saturday night.
"I do expect him to play very well," Riley said.
There is no other choice.
OSU's defensive front should win the line-of-scrimmage fight against OU's offensive line. OSU's defensive backs will run stride for stride with OU's wide receivers. OSU linebackers Malcolm Rodriguez and Devin Harper will track and tackle OU running back Kennedy Brooks.
That leaves the Sooners needing Williams to play like he did against Texas six weeks ago, when the freshman rose above everything — the Longhorns, the rivalry, the moment, whatever — in a performance for the ages.
This will be a chore in Stillwater. The Cowboys play a lot better defense than the Longhorns. They are more experienced, more disciplined and better instructed.
They are a better version of the experienced, disciplined and well-drilled defense that Iowa State and Baylor played against OU the past two weeks. Williams completed 17 of his 36 passes for 229 yards, one touchdown and three interceptions against the Cyclones and Bears.
He seemed uncomfortable. He became flustered. He didn't appear to trust his arm or legs.
He was the opposite of what he showed against Texas, maybe because against Texas he barely had time to react to replacing Spencer Rattler, let alone think about what he was stepping into. He could trot onto the field, mind clear, and just play.
Williams with a free mind and a football in his hands is a something to behold. That's when his five-star gifts take over. Great things tend to follow.
I presumed that Williams overthought against Iowa State's and Baylor's defensive complexities.
"Are there times in some of these games, even the games he's played well, where he's overthought? Possibly," Riley allowed Tuesday. "I mean, he's a young guy. I think it goes back to, 'What do you need to do to play well in this game?' The thing we need from him is to be consistent, to be steady and just make the routine play.
"Just by nature of his skillset and the way he plays, he's going to always make spectacular plays. He's just kind of built that way. You're going to have a handful of those no matter what.
"The steadier and more consistent he can play, then I think the more consistent as an offense we'll play."
The problem here is OSU's defense chews up and spits out the routine. An opposing quarterback who completes a 5-yard slant has accomplished something. Then he throws it again, the Cowboys have adjusted and it's a route-jumping interception.
Under that scenario, I strongly suggest Riley to have his sharpest game of the season to counter whatever OSU defensive coordinator Jim Knowles cooks up. I suggest OU's receivers help Williams like Marvin Mims helped him against Texas, the day he turned two 50-50 deep balls into momentum-building catches.
Mostly, I suggest Williams go out and play like it's a sandlot in the summertime. And that isn't going to be easy. It never is against Knowles' defense.
It rarely is against any defense for a player Williams' age.
"Spencer had moments of that last year," Riley said. "Look at the success level Baker's (Mayfield's) and Kyler's (Murray's) first year of college. It wasn't what it became. This guy is learning like those guys did. He's learning on the fly."
Ideally, Williams would have learned while sailing right through Baylor and Iowa State. He would have been as unflappably dynamic against the Bears and Cyclones as he was his first 3½ games as OU's starter.
Too bad that doesn't account for degrees of difficulty. The Bears and Cyclones irritated Williams like they do most quarterbacks. They unsettled him.
Williams must be stable against the Cowboys. He must be confident.
Ultimately, he must be spectacular.
He must be as elusive as he was dashing 66 yards for a touchdown against Texas. He must be as daring as he was rifling a 52-yard scoring pass to Mims that day.
Brooks said something interesting after the Iowa State win last week, when he was asked about Williams' back-to-back struggles: "He's a baller. He's a playmaker, at the end of the day, with his feet and his arm. He can make big plays with both. Just let him be."
Better advice for Williams entering his first Bedlam encounter: Just let it be.
Free your mind, trust your gifts and hope that's enough to beat the meanest, trickiest defense you have faced in your 6½-game college life.
See every Bedlam score since the rivalry began in 1904
Nov. 21, 2020: No. 18 Oklahoma 41, No. 14 Oklahoma State 13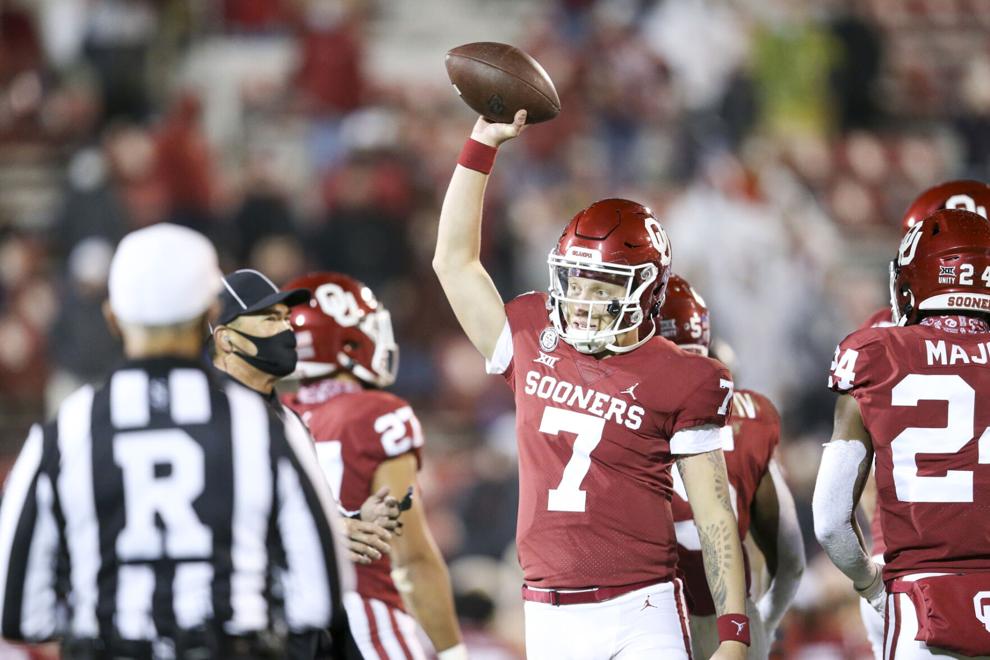 Nov. 30, 2019: No. 7 Oklahoma 34, No. 21 Oklahoma State 16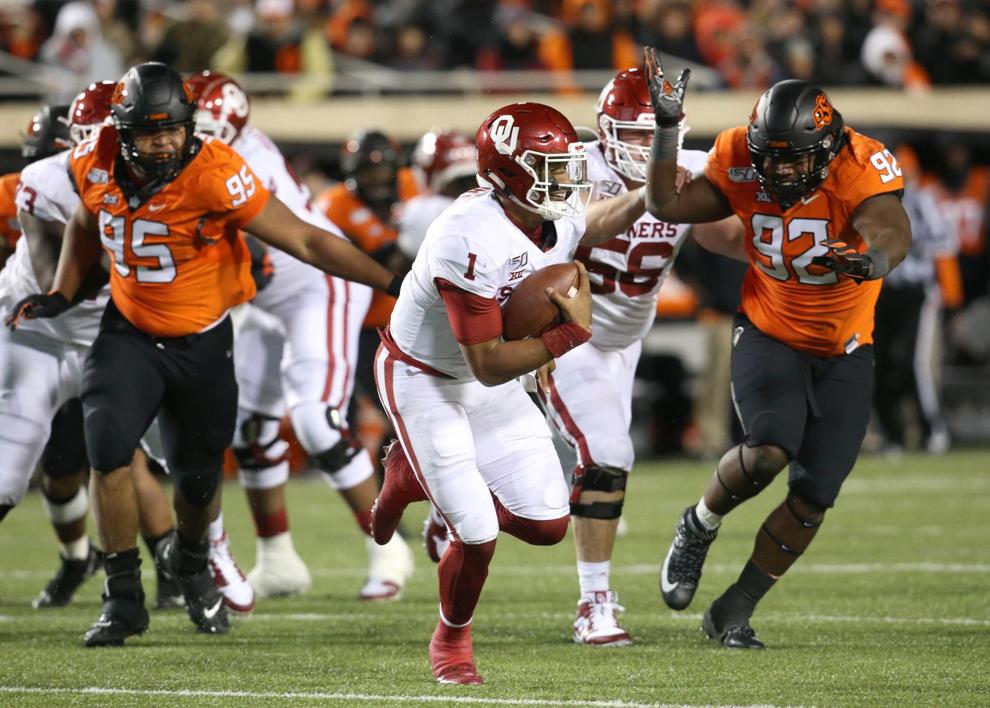 Nov. 10, 2018: No. 6 Oklahoma 48, Oklahoma State 48-47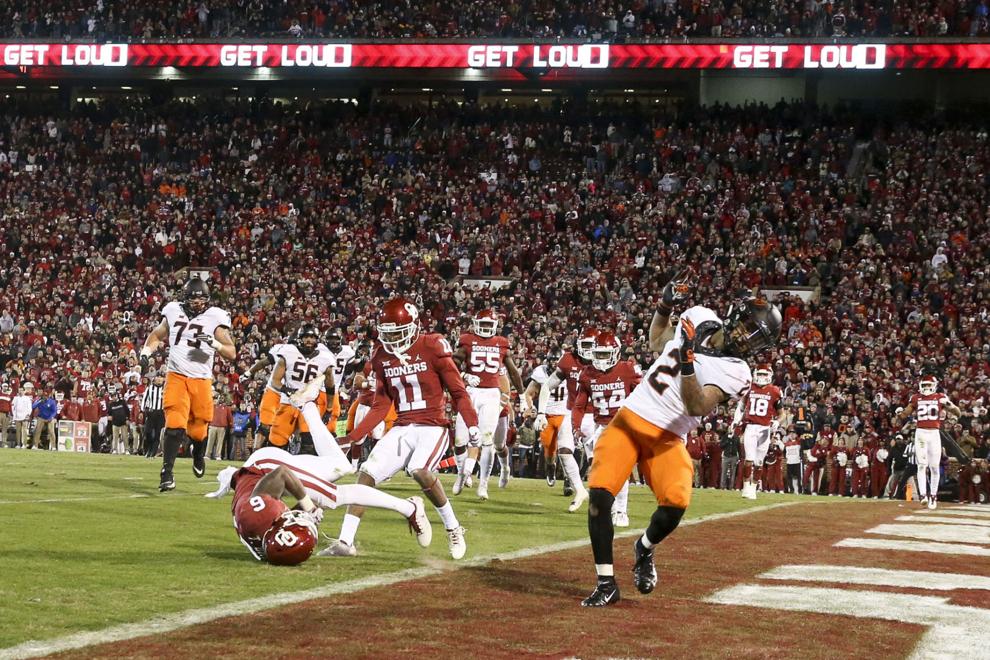 Nov. 4, 2017: No. 5 Oklahoma 62, No. 11 Oklahoma State 52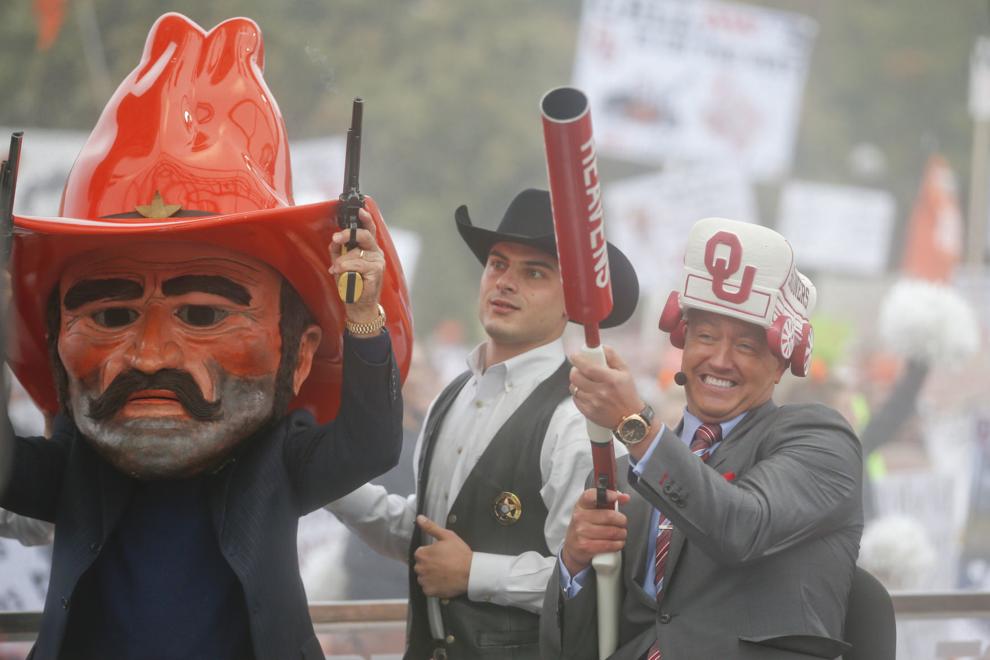 Dec. 3, 2016: No. 5 Oklahoma 38, No. 11 Oklahoma State 20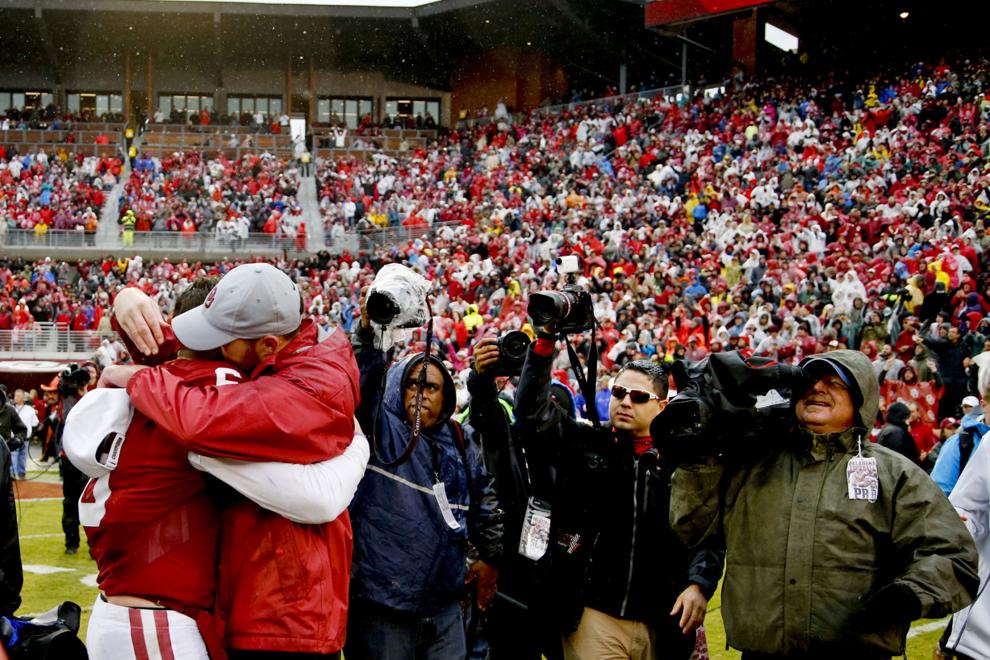 Nov. 28, 2015: No. 3 Oklahoma 58, No. 11 Oklahoma State 23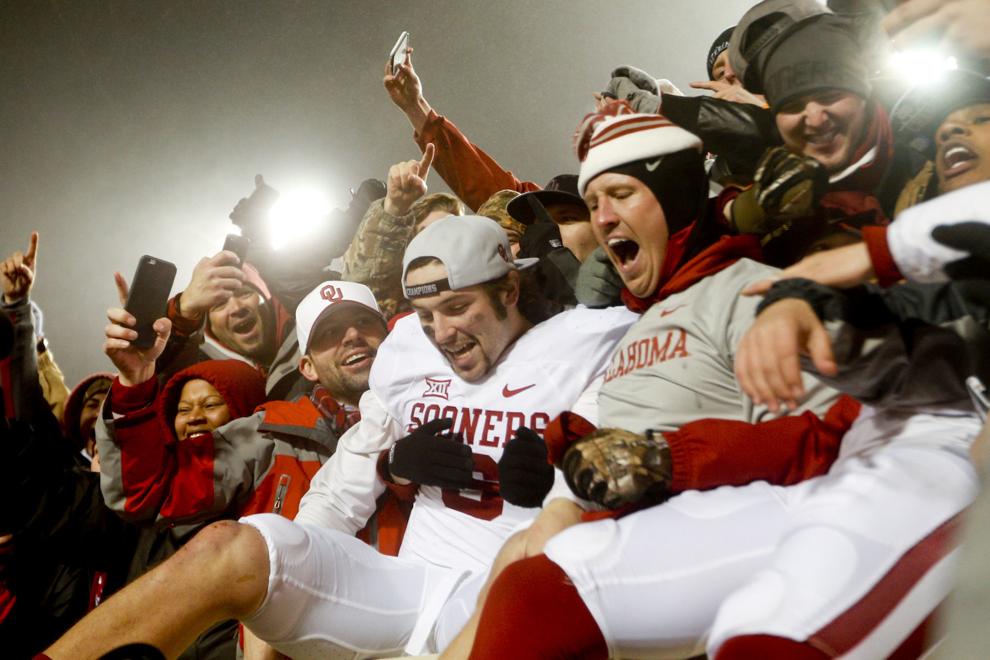 Dec. 6, 2014: Oklahoma State 38, No. 18 Oklahoma 35 (OT)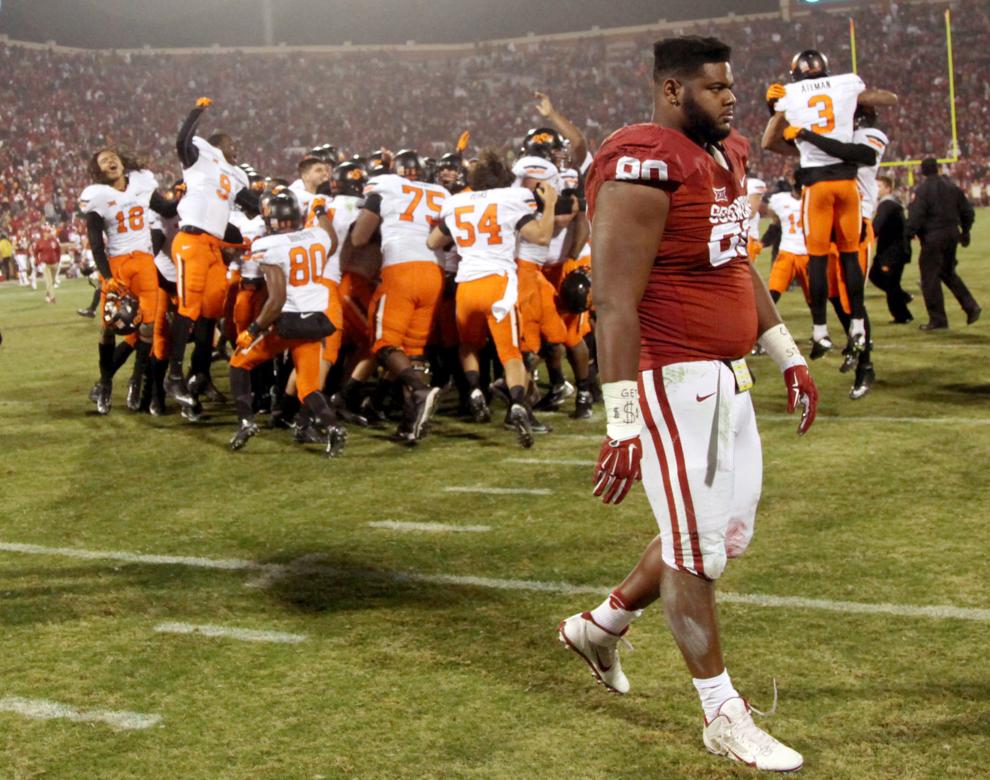 Dec. 7, 2013: No. 17 Oklahoma 33, No. 6 Oklahoma State 24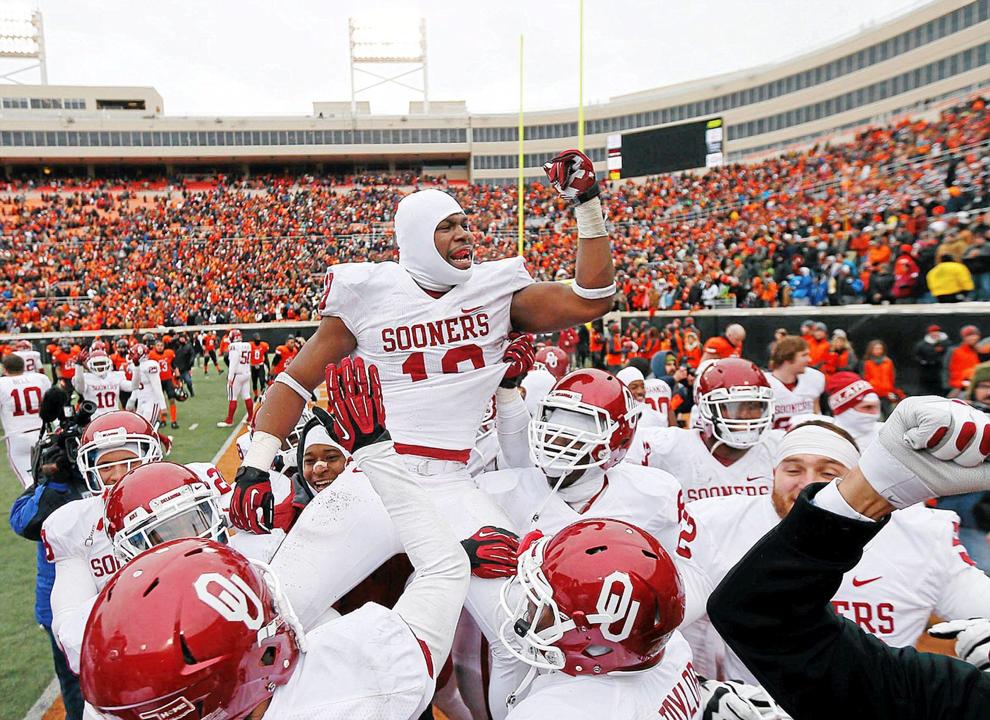 Nov. 24, 2012: No. 13 Oklahoma 51, No. 21 Oklahoma State 48 (OT)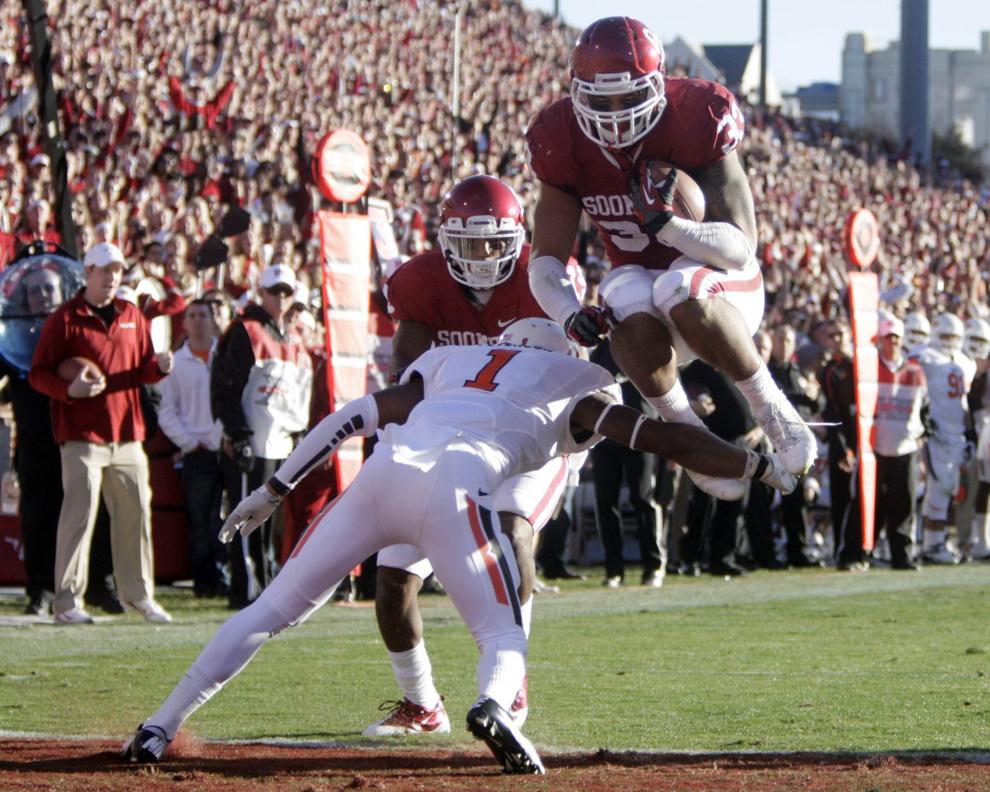 Dec. 3, 2011: No. 3 Oklahoma State 44, No. 10 Oklahoma 10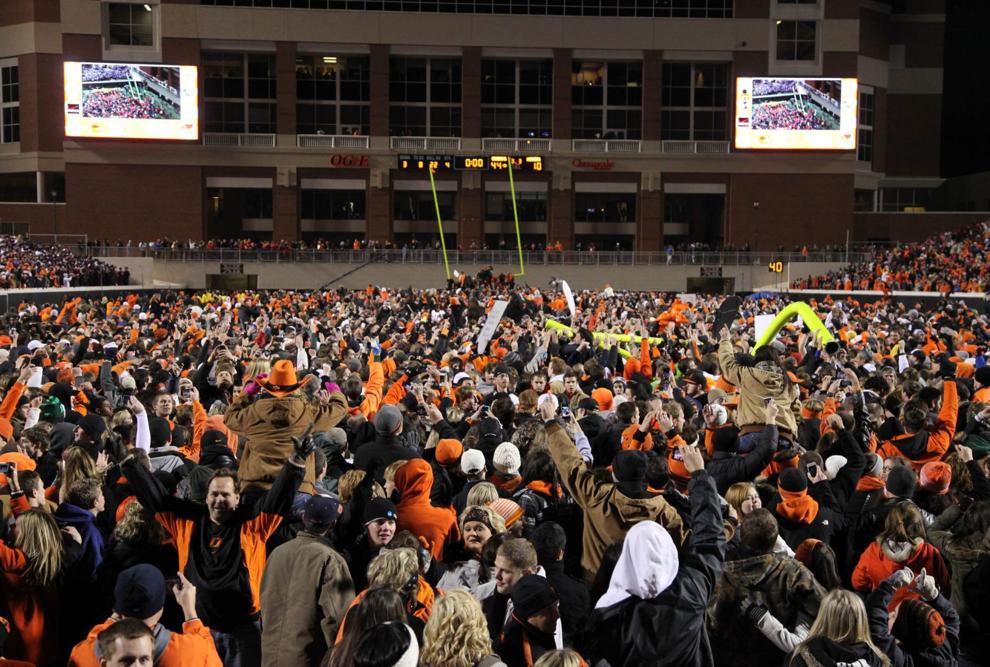 Nov. 27, 2010: No. 14 Oklahoma 47, No. 10 Oklahoma State 41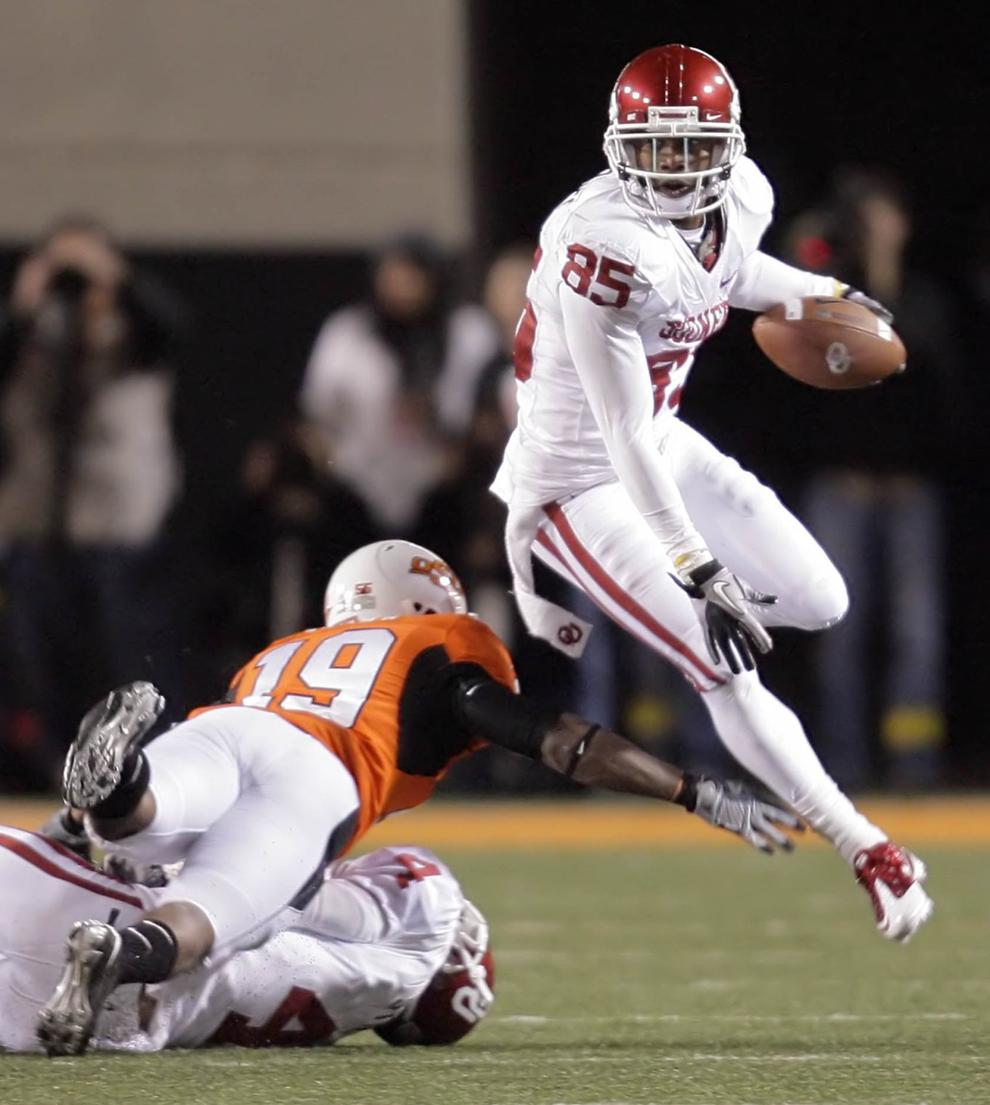 Nov. 28, 2009: Oklahoma 27, No. 12 Oklahoma State 0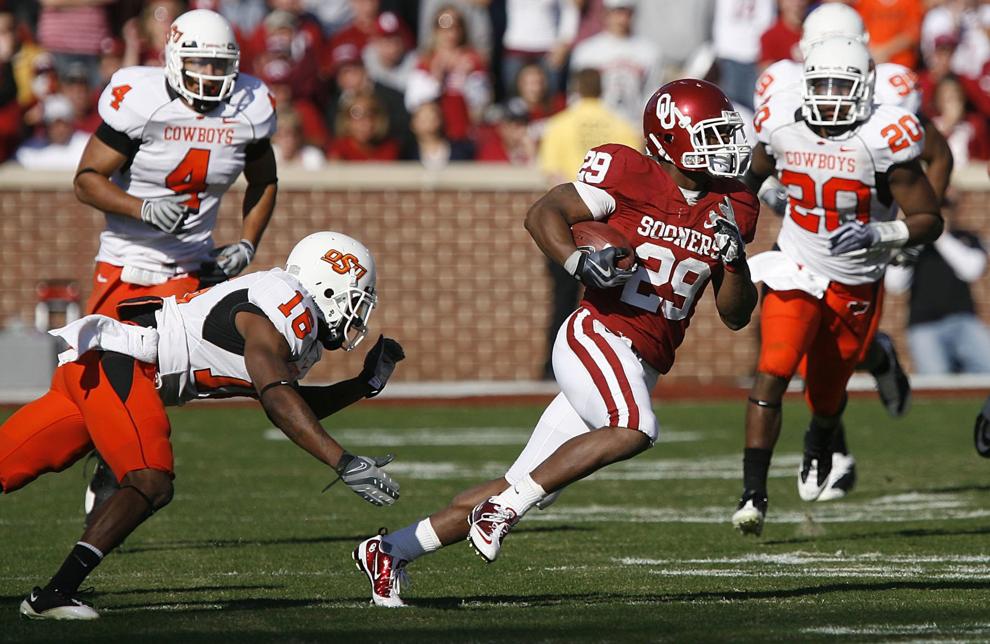 Nov. 29, 2008: No. 3 Oklahoma 61, No. 11 Oklahoma State 41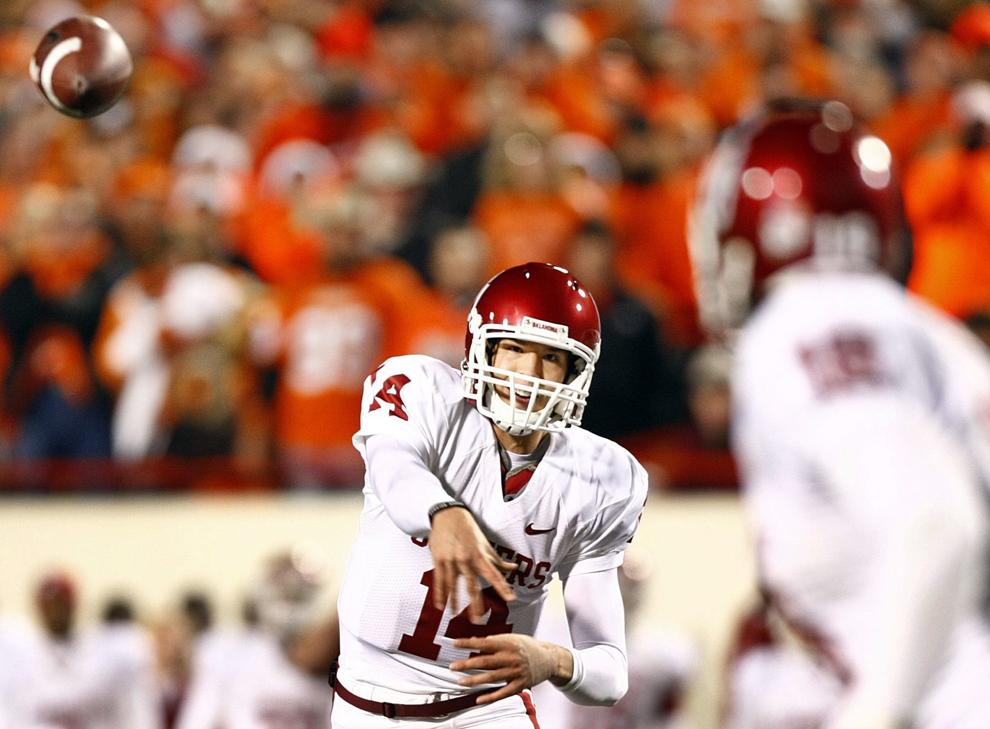 Nov. 24, 2007: No. 10 Oklahoma 49, Oklahoma State 17
Nov. 25, 2006: No. 13 Oklahoma 27, Oklahoma State 21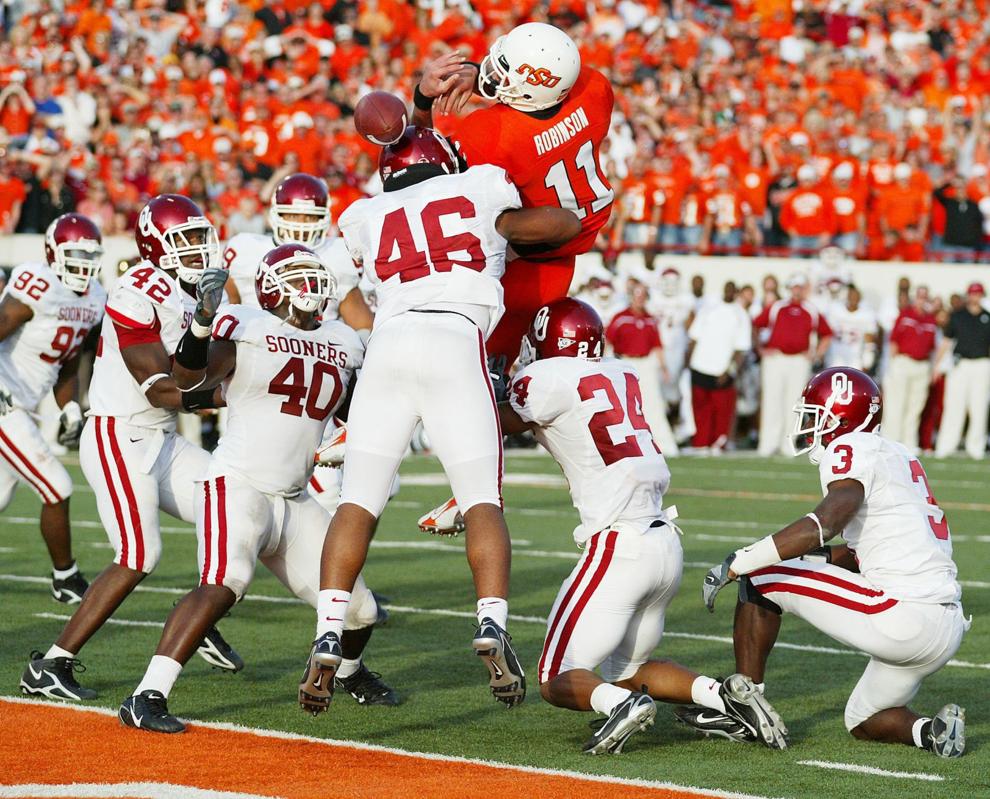 Nov. 26, 2005: Oklahoma 42, Oklahoma State 14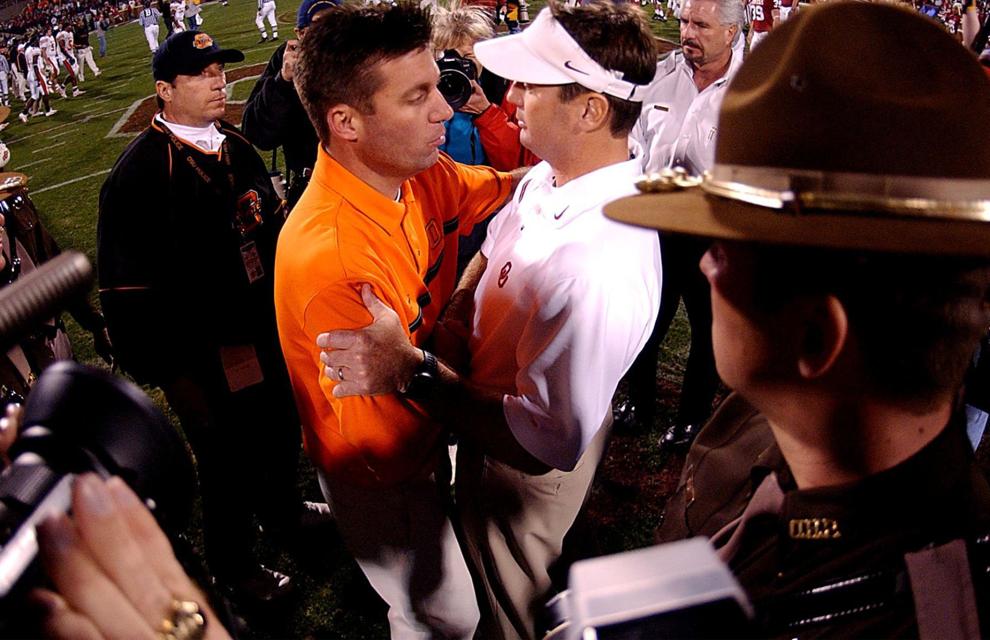 Oct. 30, 2004: No. 2 Oklahoma 38, No. 20 Oklahoma State 35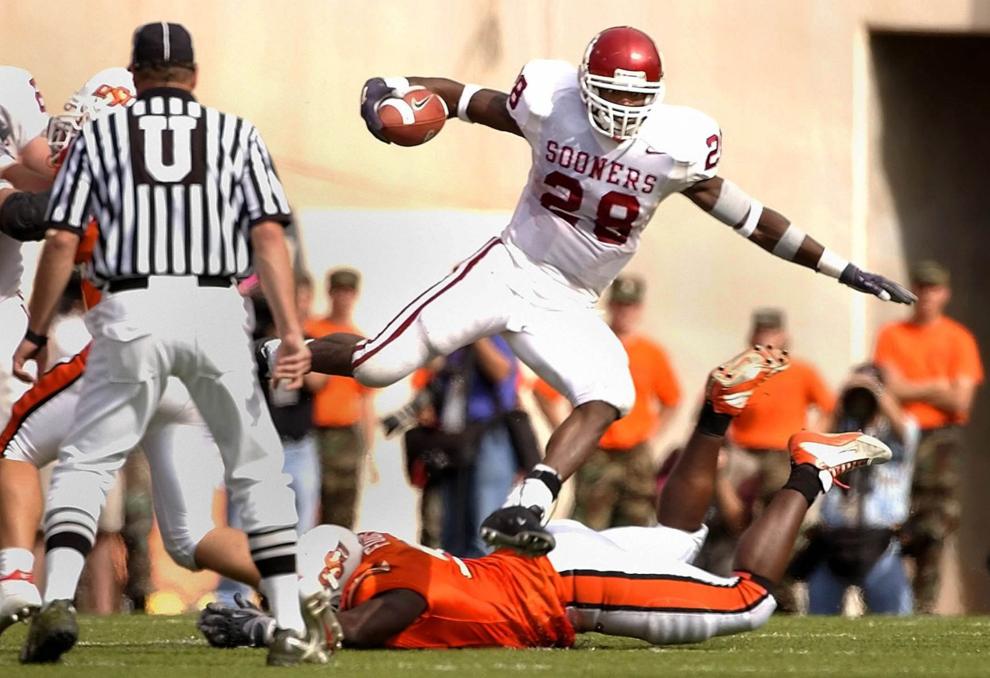 Nov. 1, 2003: No. 1 Oklahoma 52, No. 14 Oklahoma State 9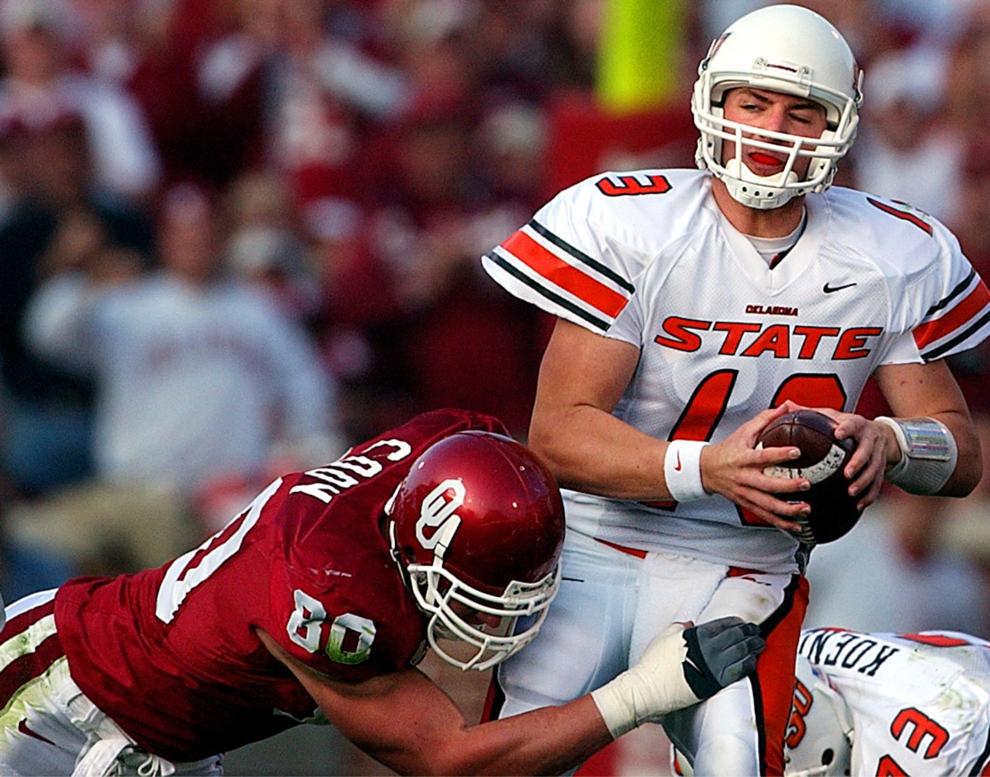 Nov. 30, 2002: Oklahoma State 38, No. 3 Oklahoma 28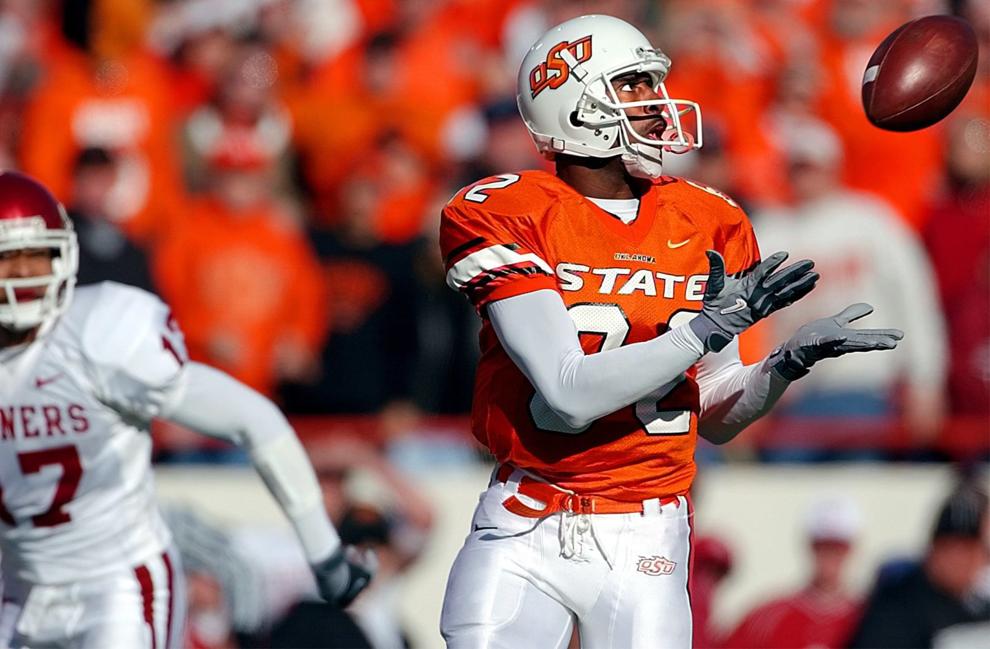 Nov. 24, 2001: Oklahoma State 16, No. 4 Oklahoma 13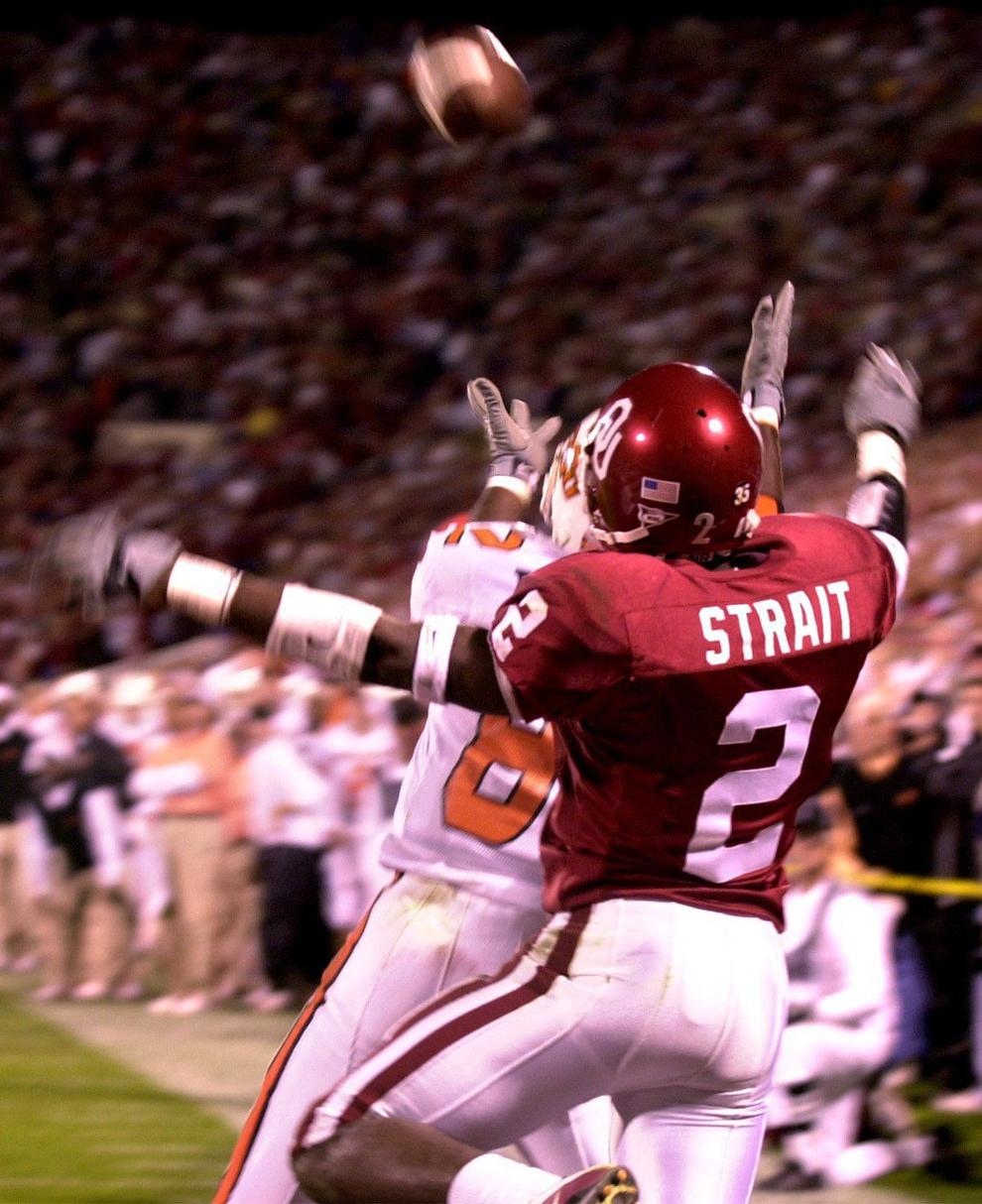 Nov. 25, 2000: No. 1 Oklahoma 12, Oklahoma State 7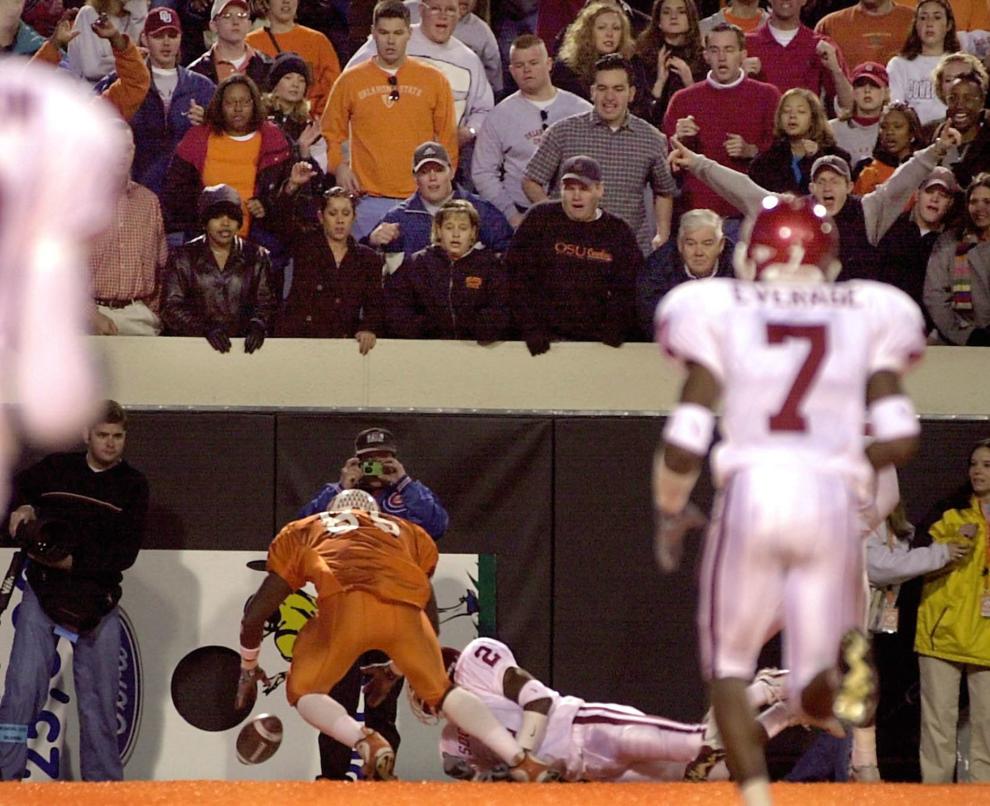 Nov. 27, 1999: Oklahoma 44, Oklahoma State 7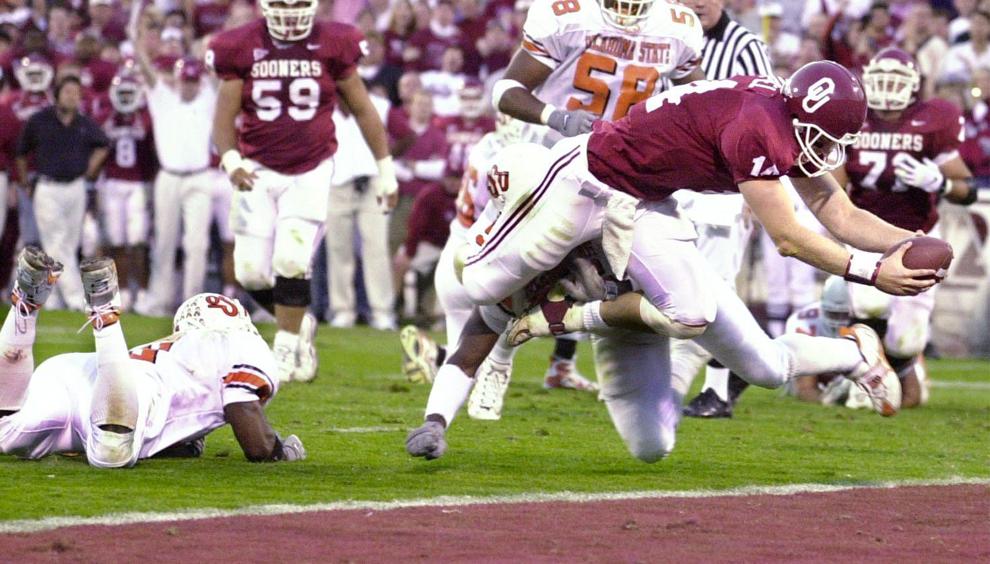 Oct. 24, 1998: Oklahoma State 41, Oklahoma 26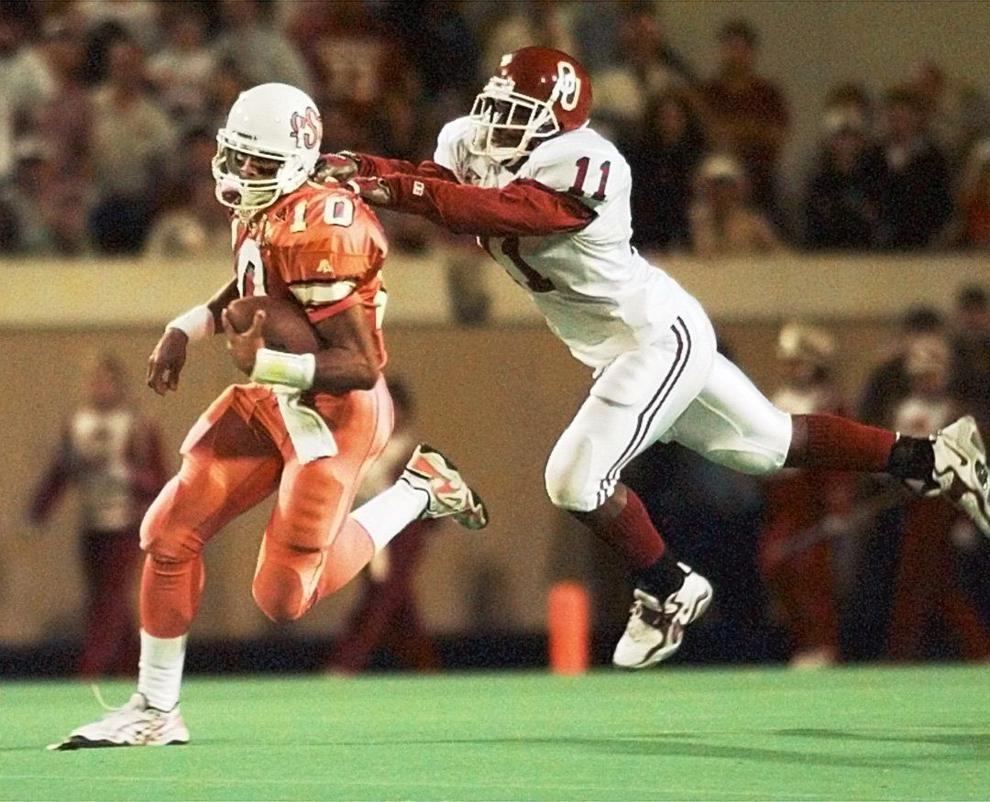 Nov. 8, 1997: No. 25 Oklahoma State 30, Oklahoma 7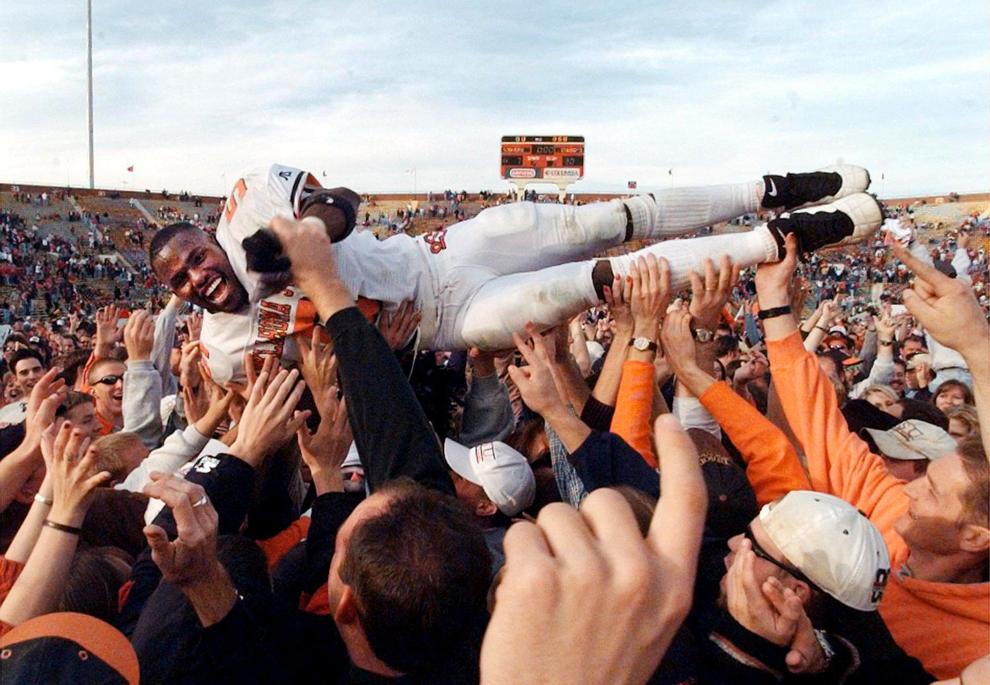 Nov. 8, 1996: Oklahoma 27, Oklahoma State 17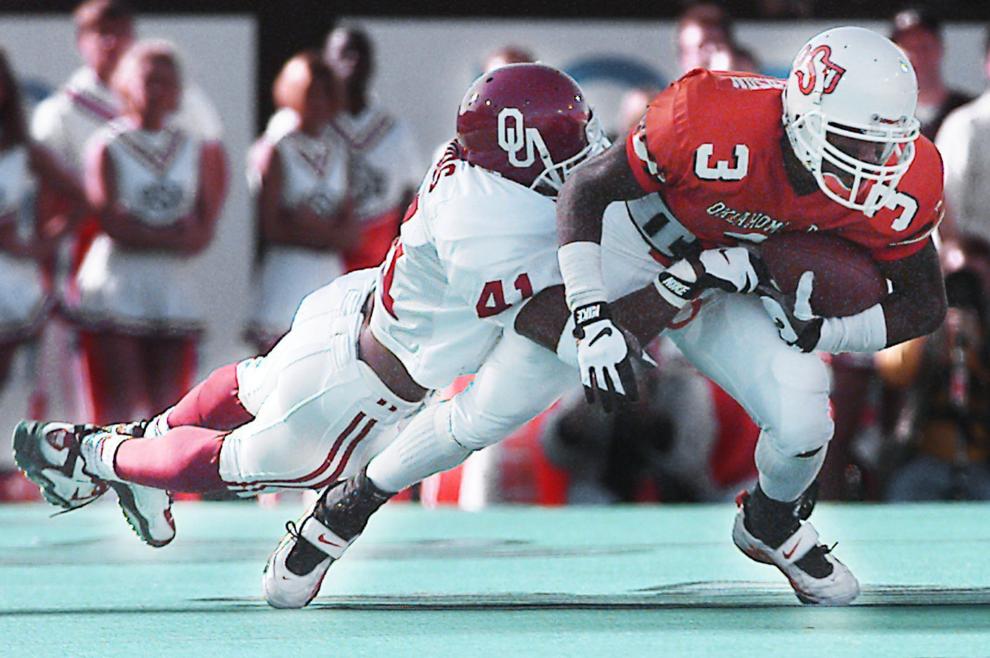 Nov. 11, 1995: Oklahoma State 12, Oklahoma 0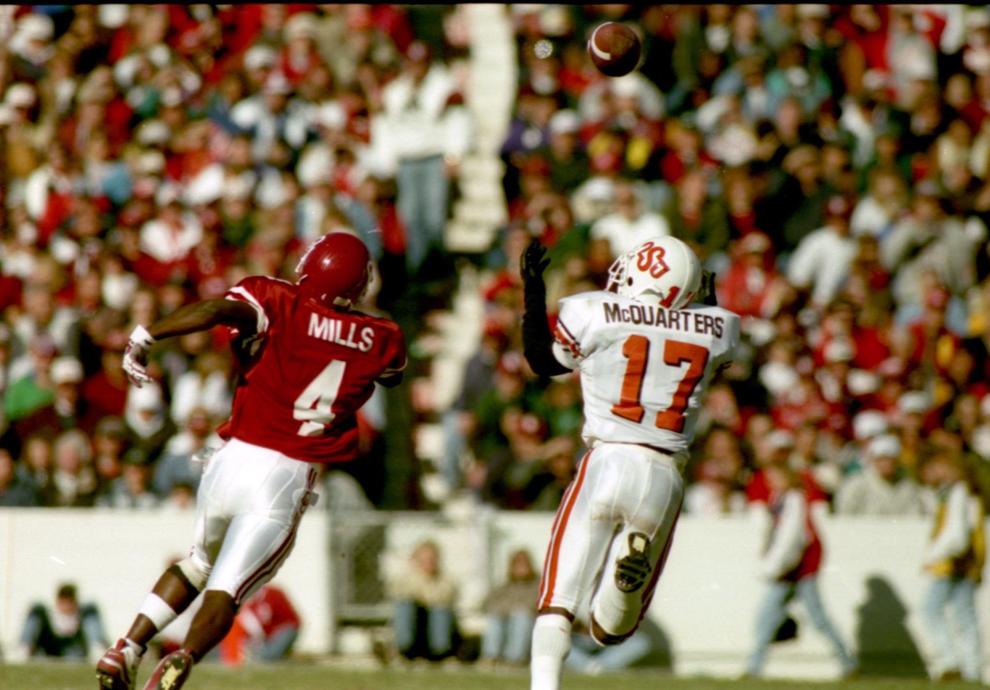 Nov. 12, 1994: Oklahoma 33, Oklahoma State 14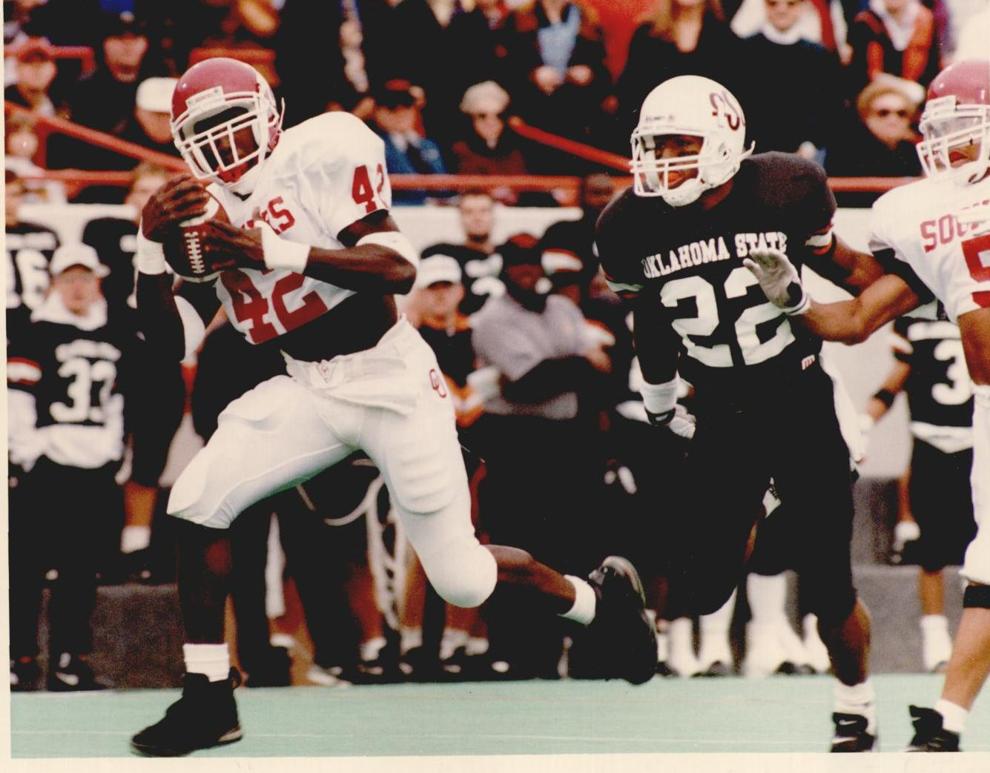 Nov. 13, 1993: No. 17 Oklahoma 31, Oklahoma 0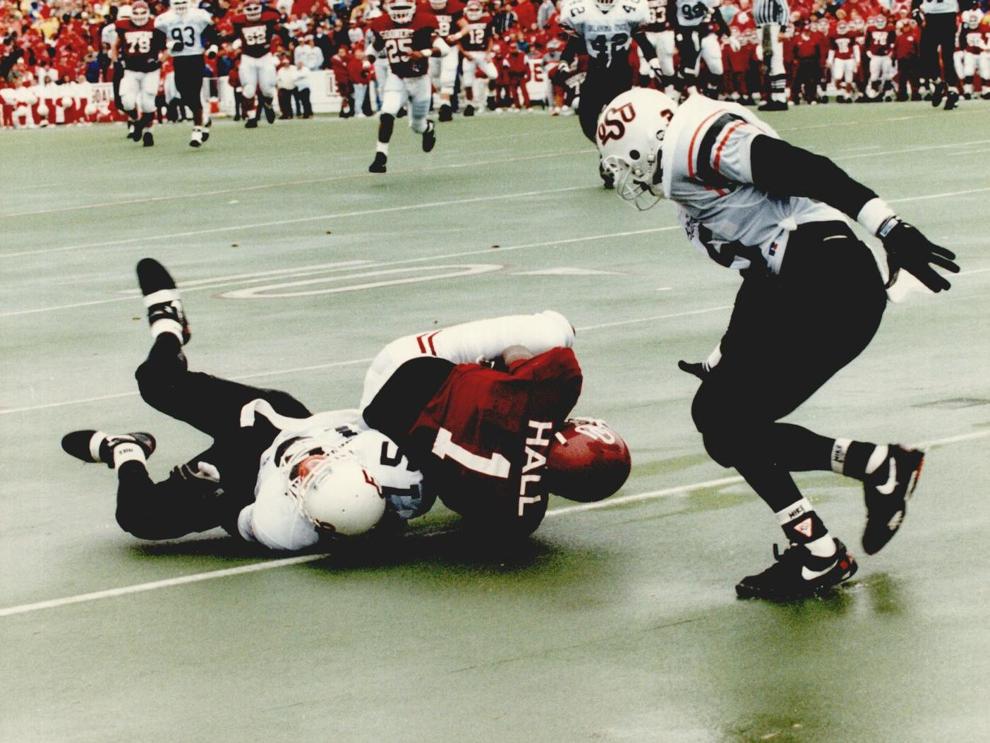 Nov. 14, 1992: Oklahoma 15, Oklahoma State 15
Nov. 16, 1991: No. 18 Oklahoma 21, Oklahoma State 6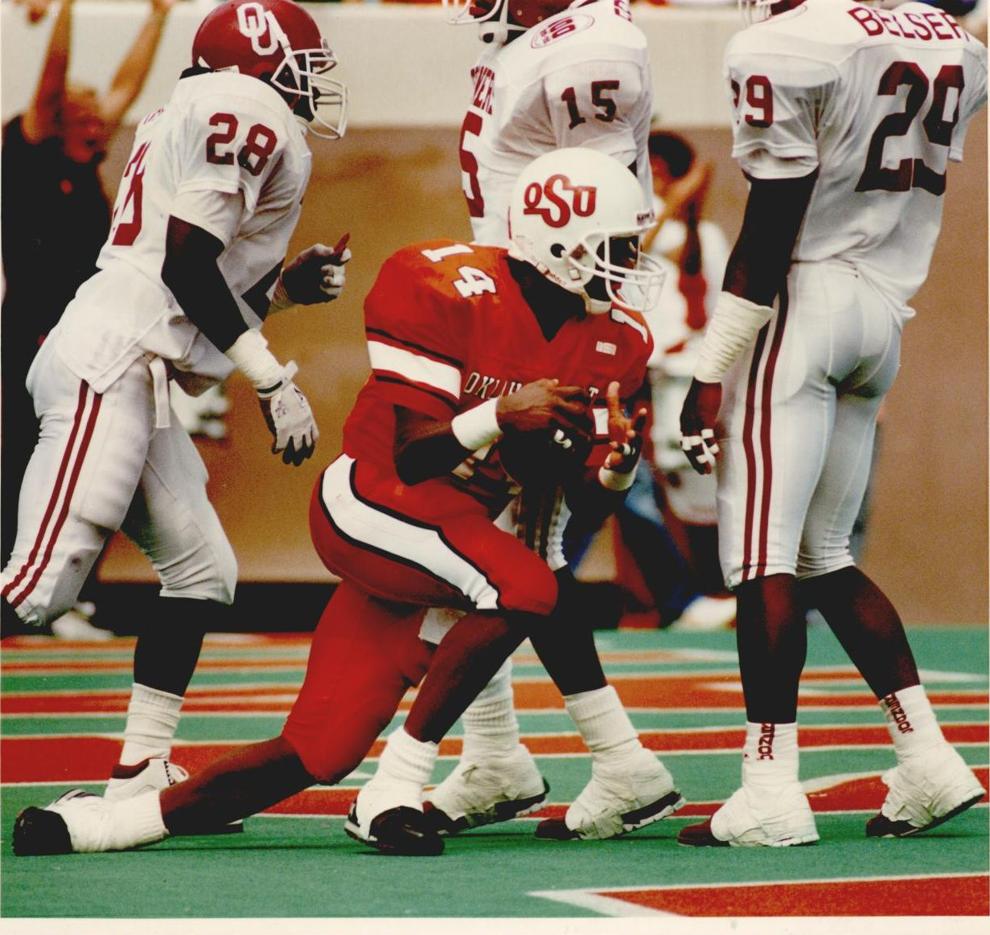 Oct. 6, 1990: No. 7 Oklahoma 31, Oklahoma State 17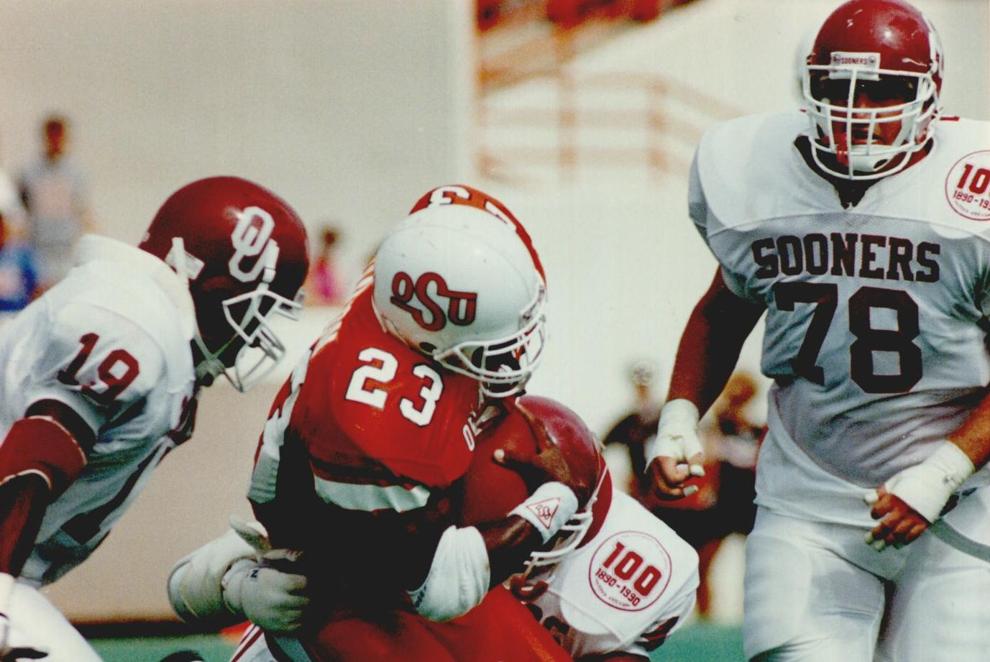 1984-1980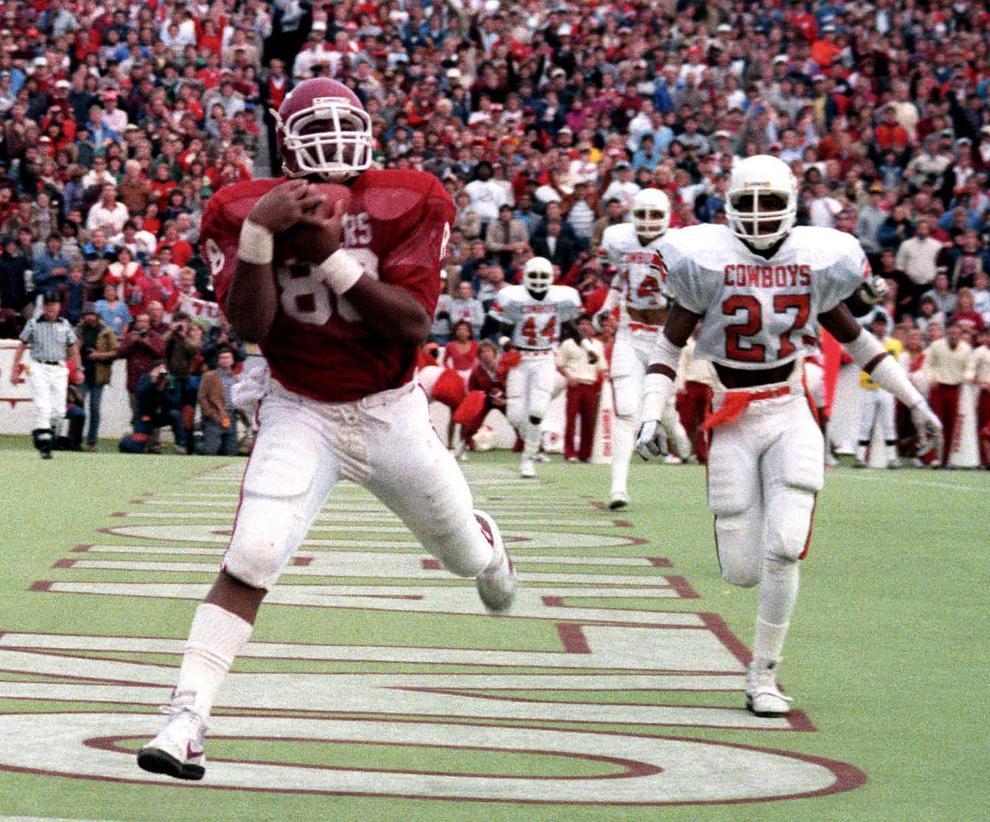 1979-1970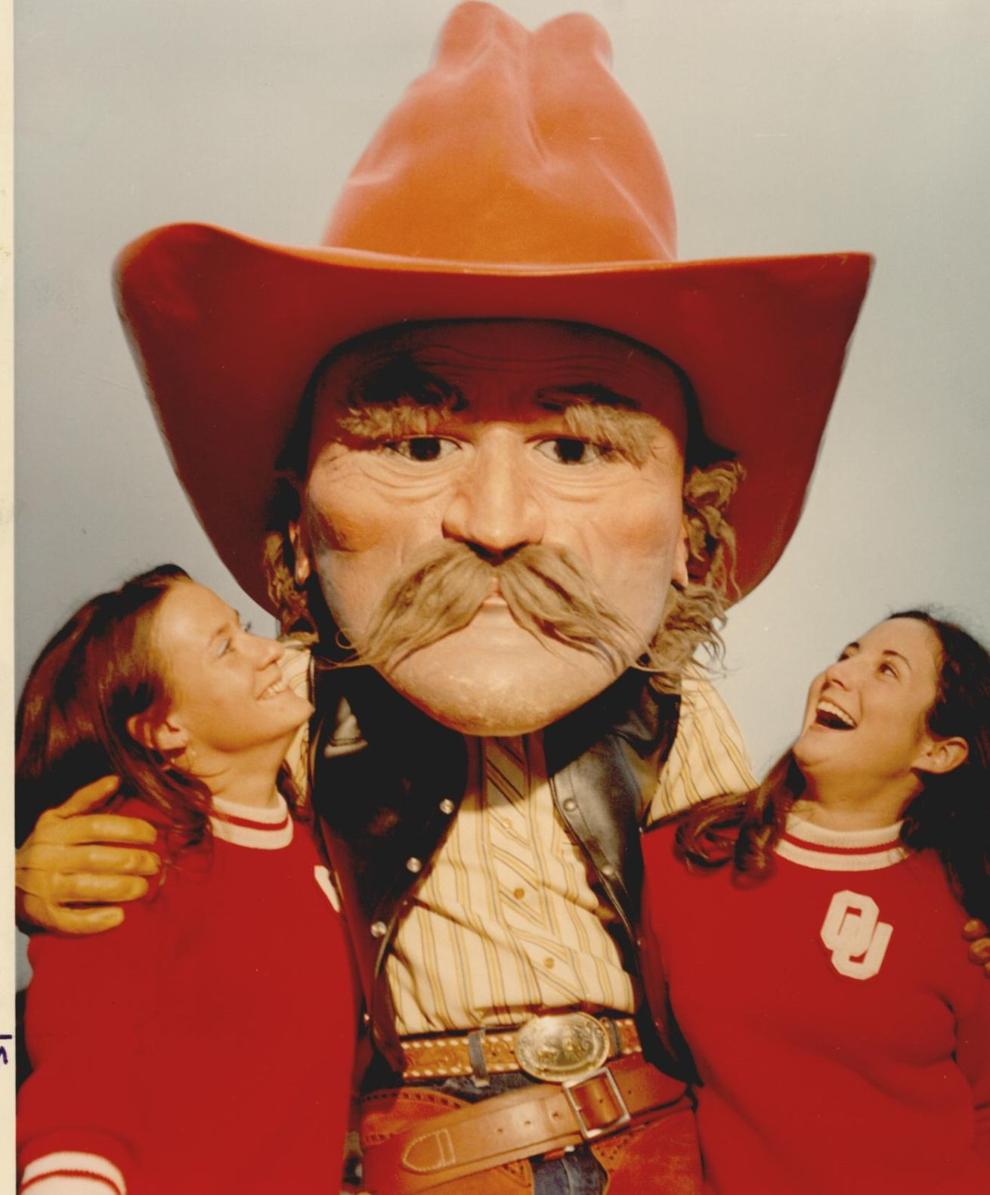 1969-1960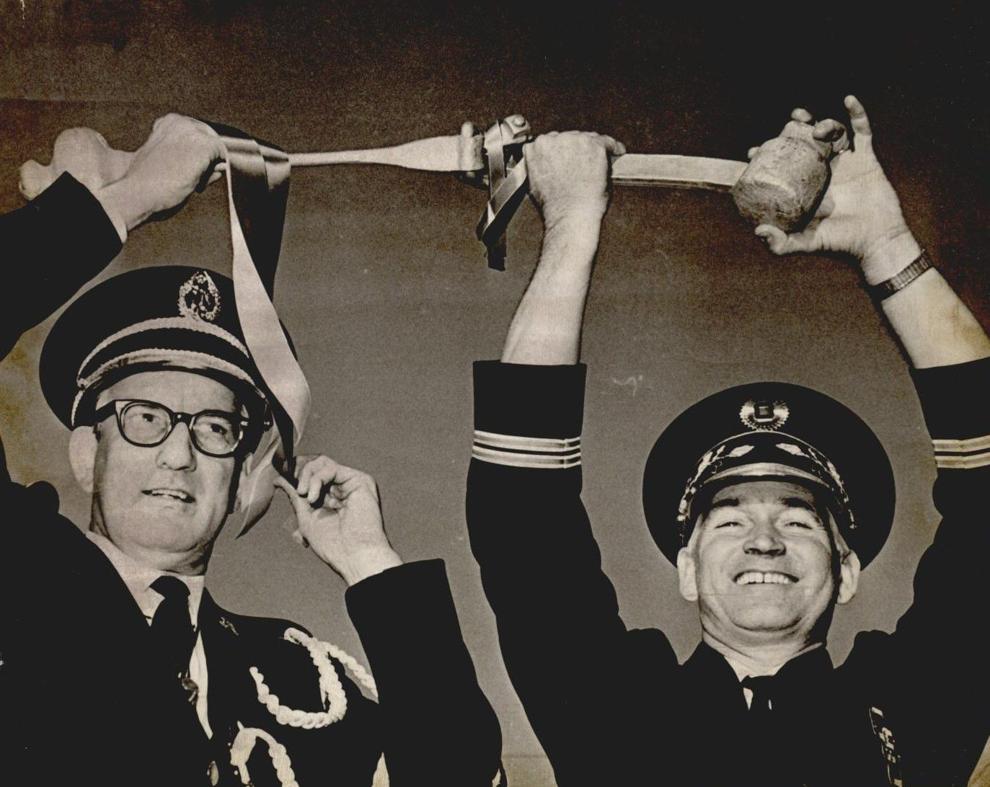 1959-1904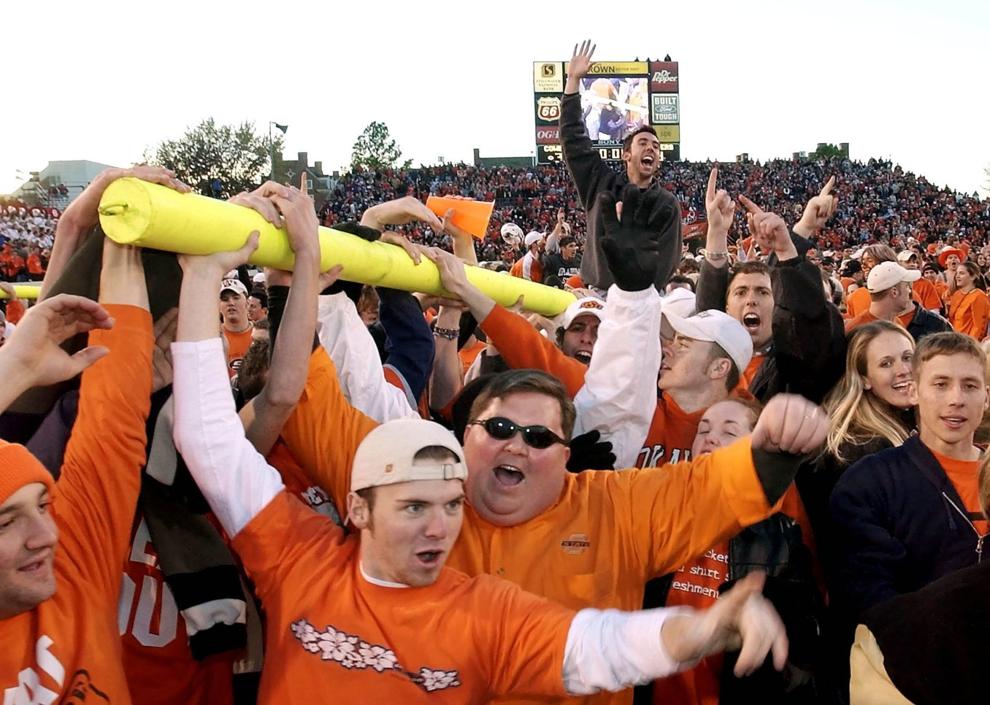 Check out our latest digital-only offer and subscribe now
July 2021 video: OU athletics director Joe Castiglione on relationship with OSU, Big 12 moving forward