Throwback Tulsa: 20 years ago, 'Superman' Roy Williams flew at Texas quarterback Chris Simms, sealing Sooners victory
One of Oklahoma's most iconic plays happened in the OU-Texas game during the 2001 season.
When Roy Williams leaped over a defender and tackled Texas quarterback Chris Simms, forcing a turnover and game-winning touchdown by Teddy Lehman, it secured the Sooners' 14-3 win in the Cotton Bowl.
Today's current players are familiar with the "Superman" highlight. It also shows how one big play in this rivalry game can become legendary.
"One of the most mind-blowing plays ever," OU linebacker DaShaun White said. "It's one of those plays that, as a kid, you visualize yourself doing something like crazy off-the-wall like that. Just an absolutely crazy play."
Williams hasn't lost touch with his alma mater. He often talks to players, giving advice and encouragement.
"It's just great that he always comes back. It's been over 20 years since he's been here and he still has that culture to come back and try and instill that in us," OU's Isaiah Thomas said. "It's great. It's motivating. It's uplifting. It's inspiring. So you know, it just gives us that little motivation to also make a big play but within the confines of our defense."
2001 OU-Texas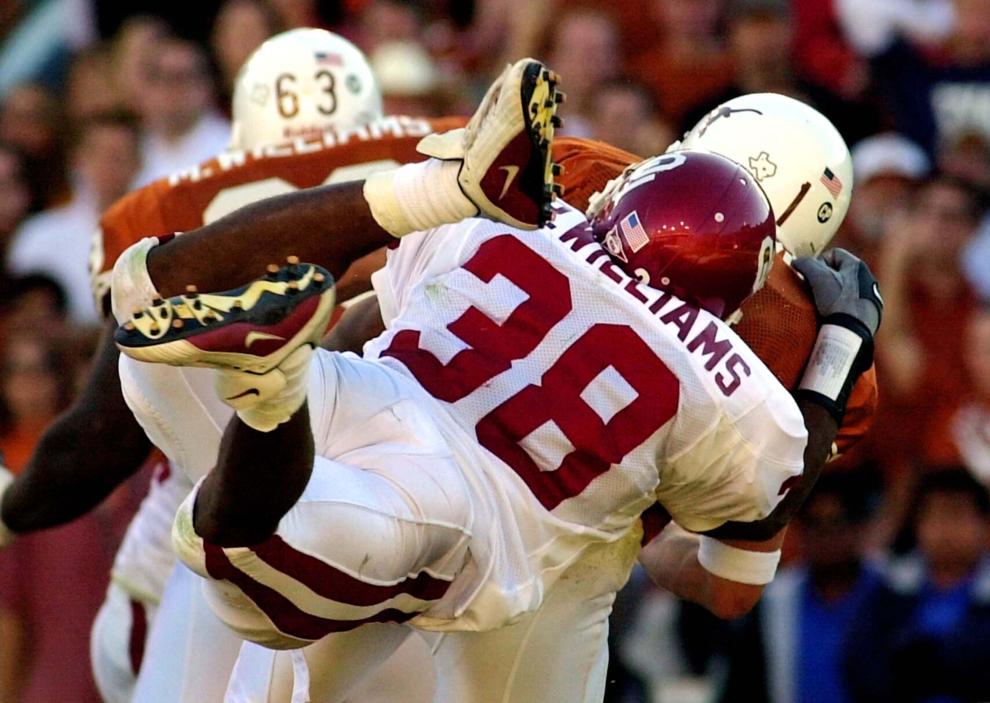 2001 OU-Texas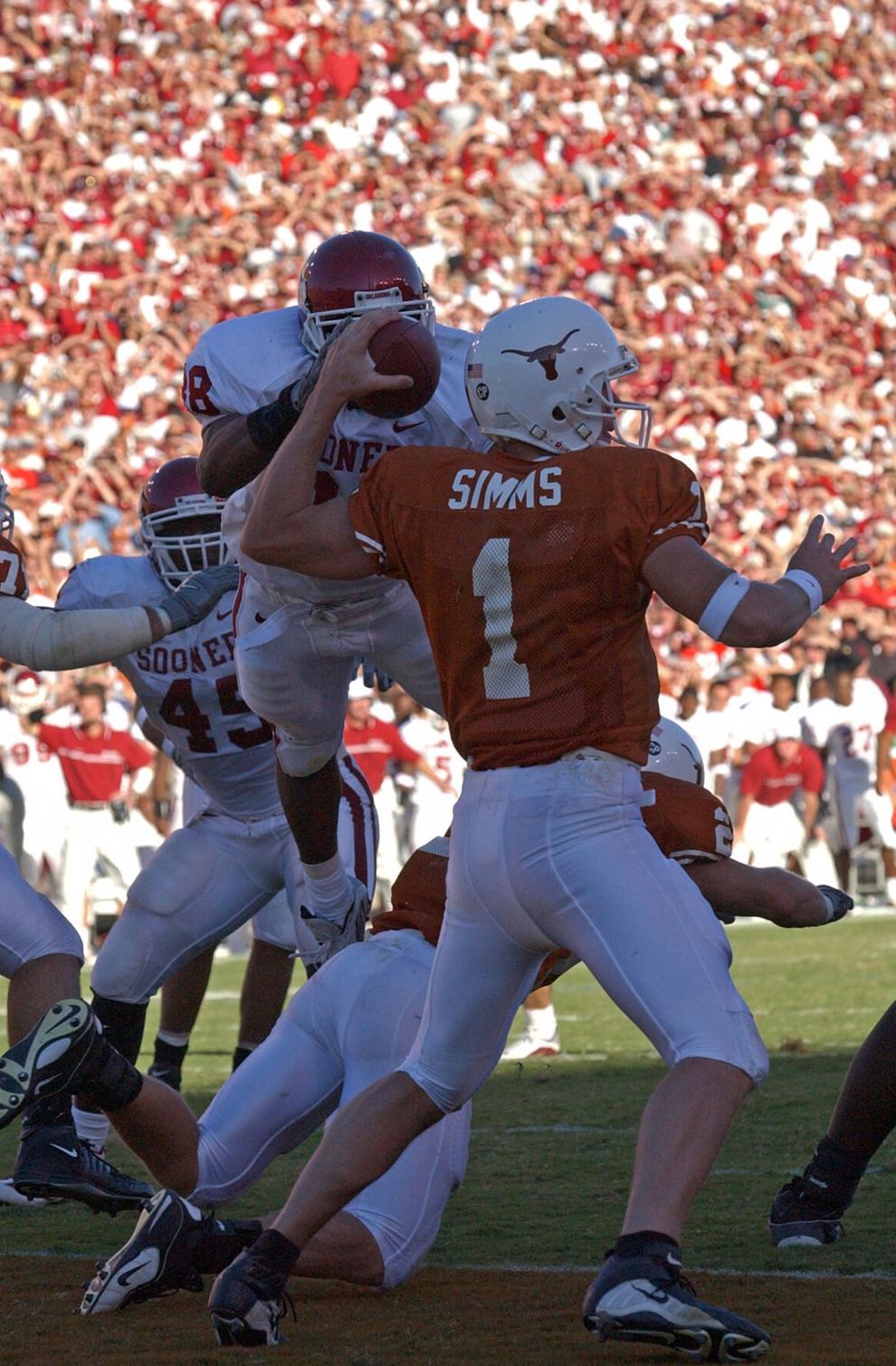 2001 OU-Texas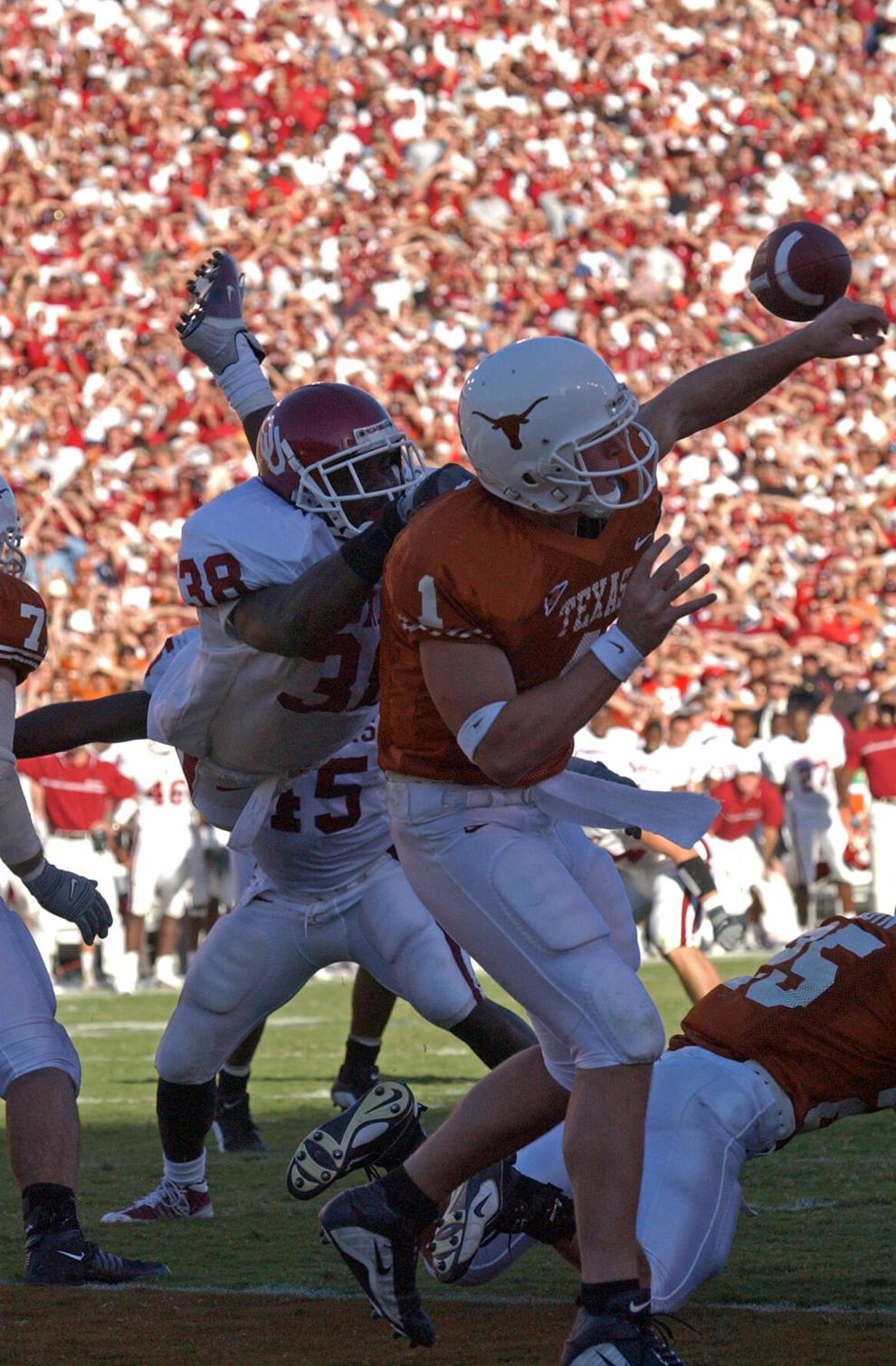 2001 OU-Texas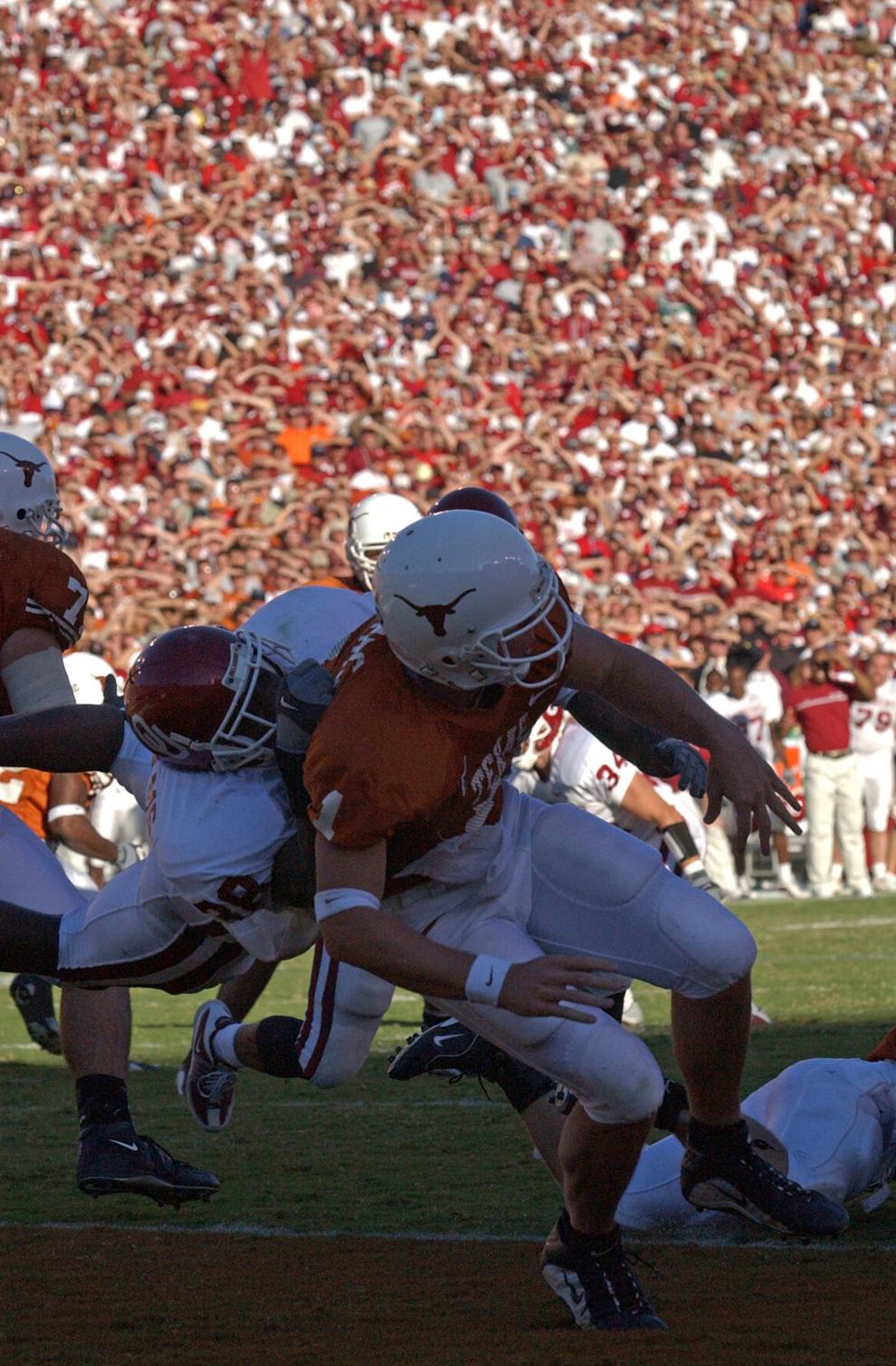 2001 OU-Texas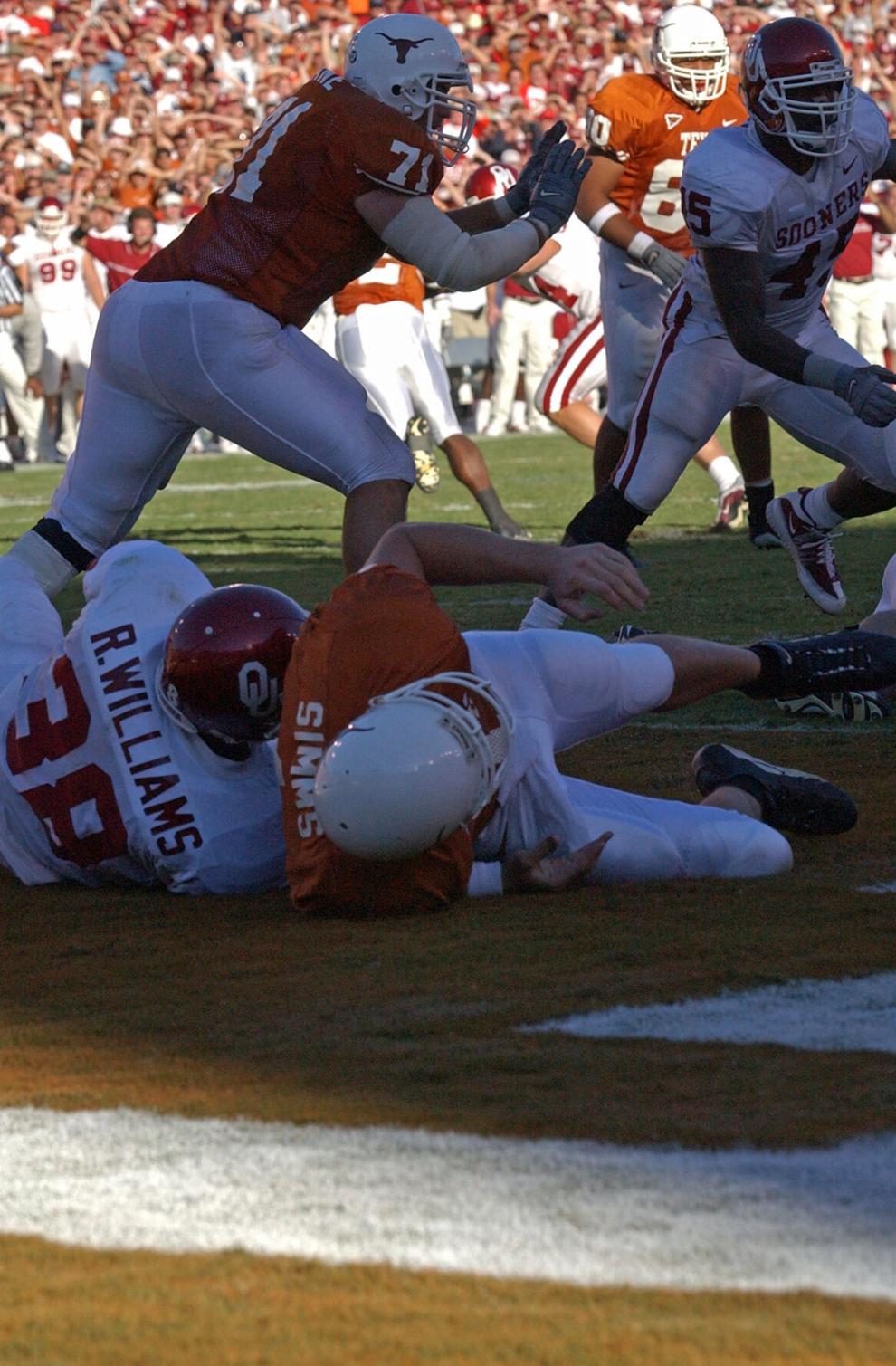 2001 OU-Texas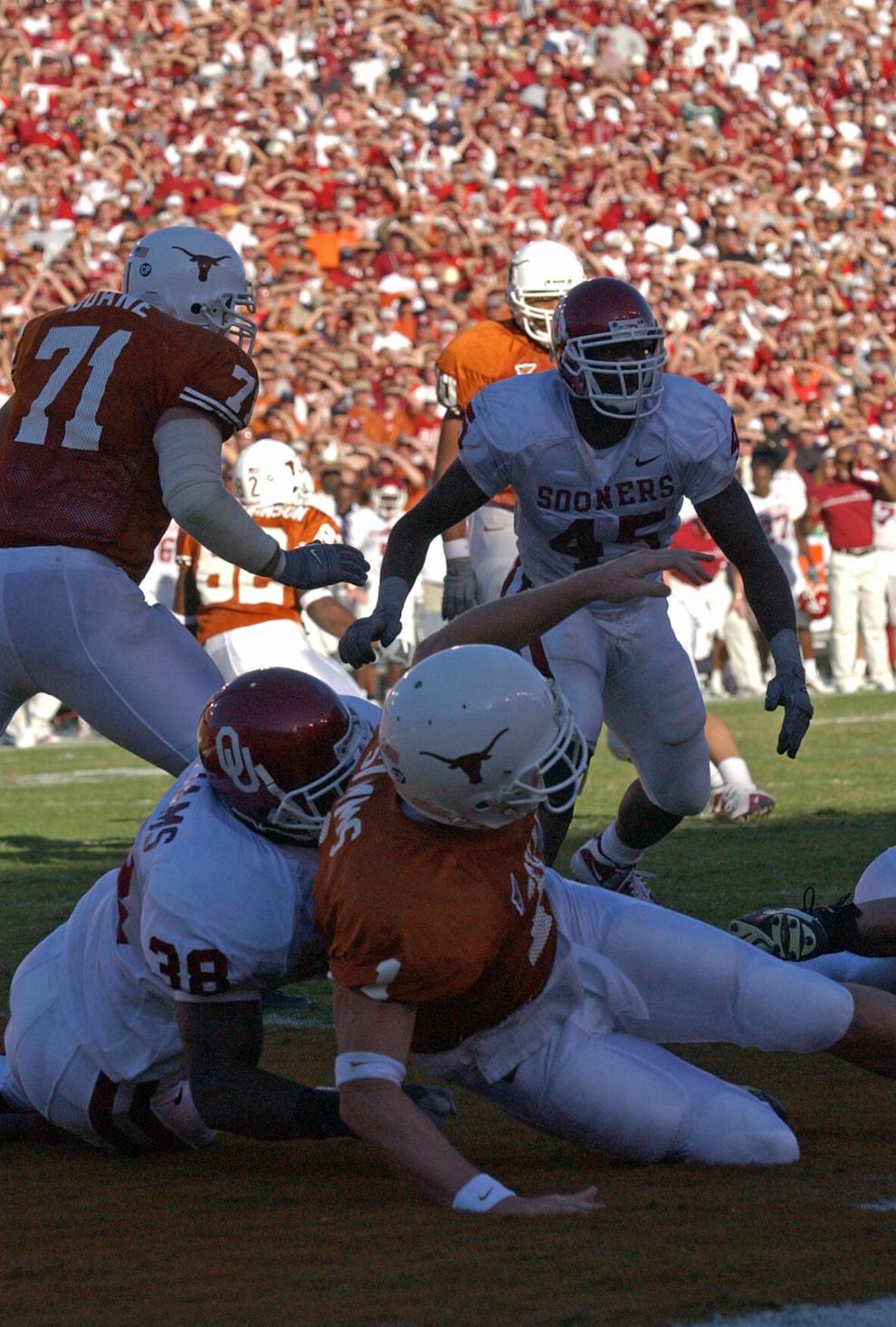 2001 OU-Texas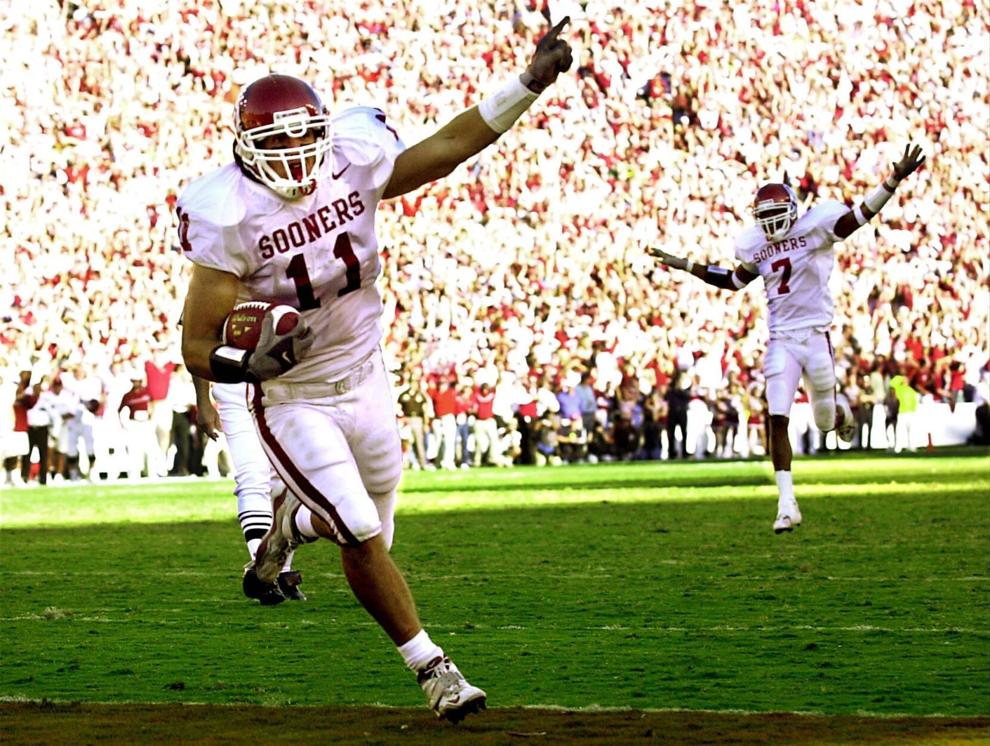 2001 OU-Texas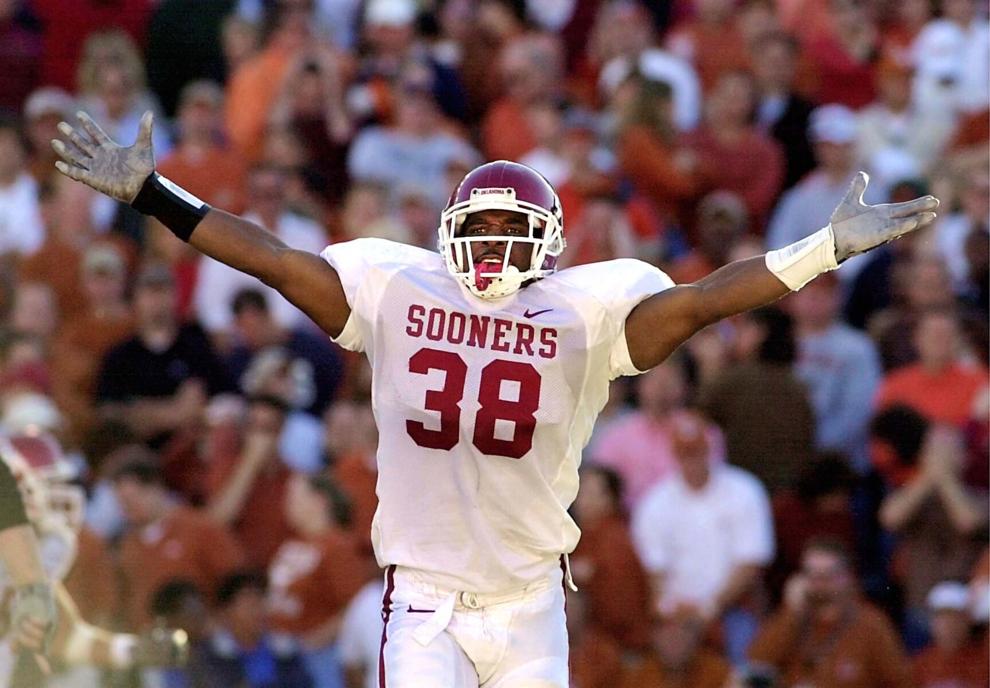 2001 OU-Texas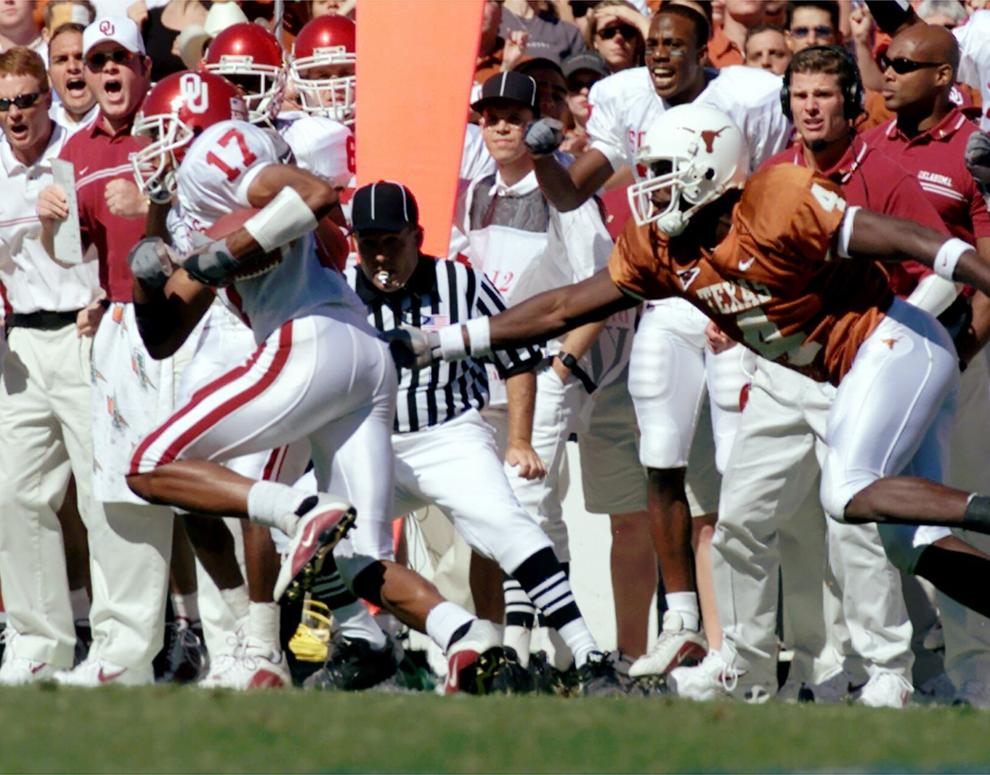 2001 OU-Texas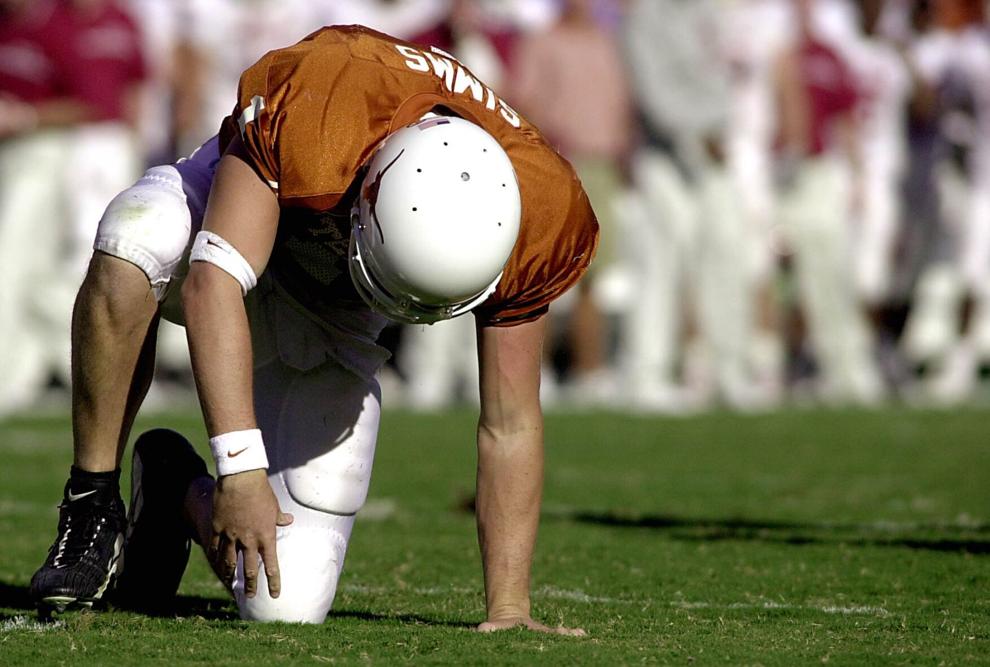 2001 OU-Texas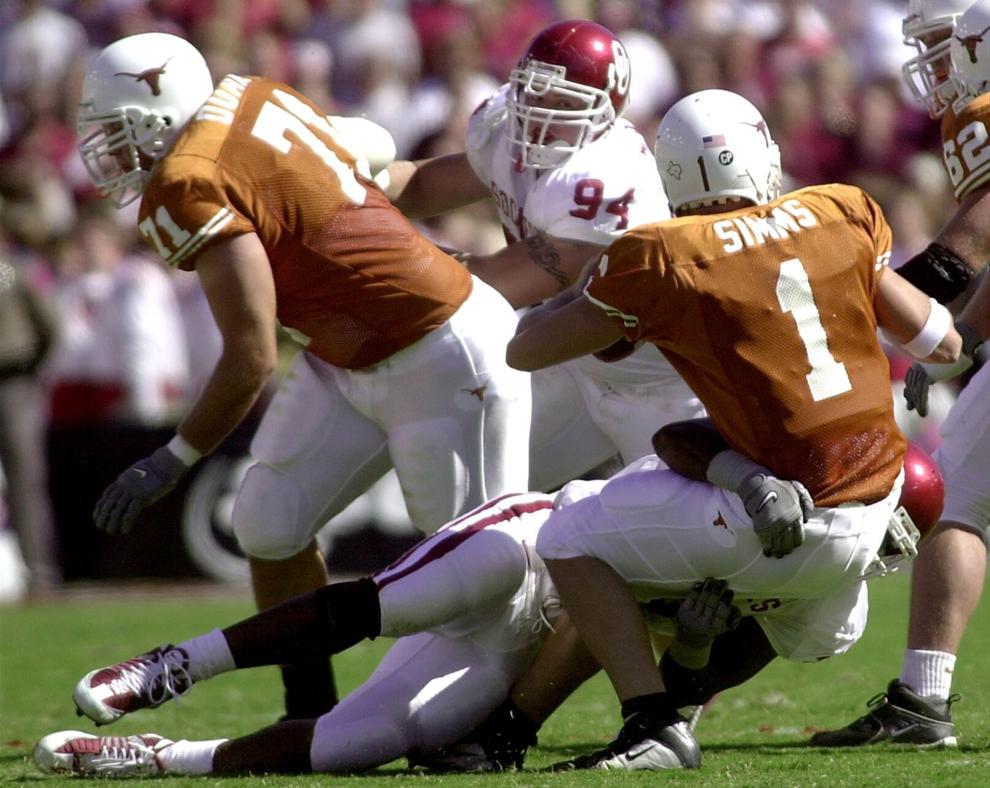 2001 OU-Texas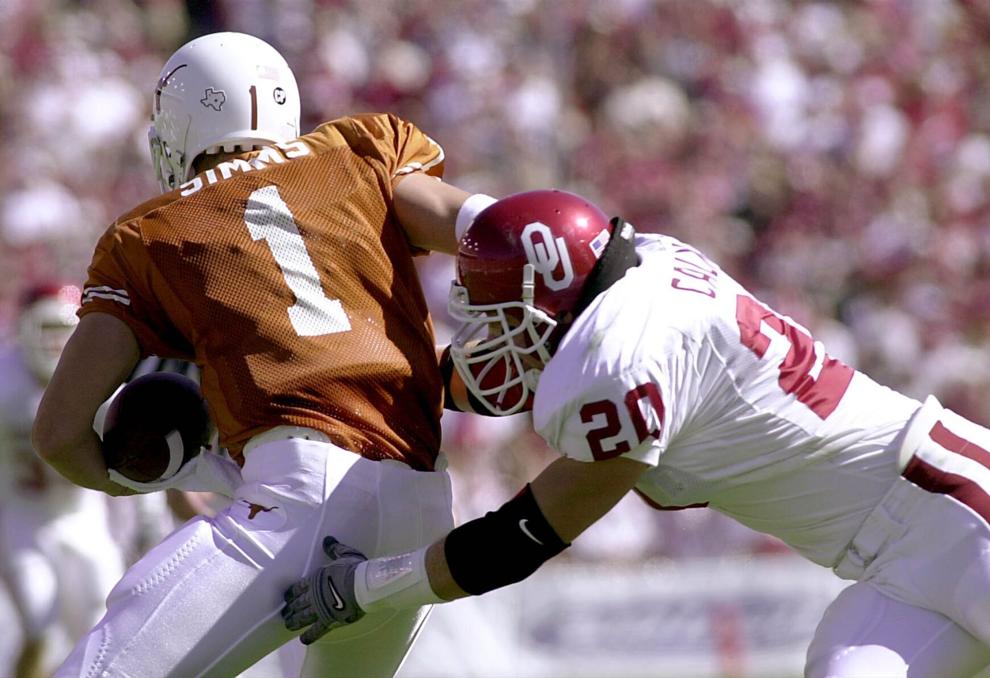 2001 OU-Texas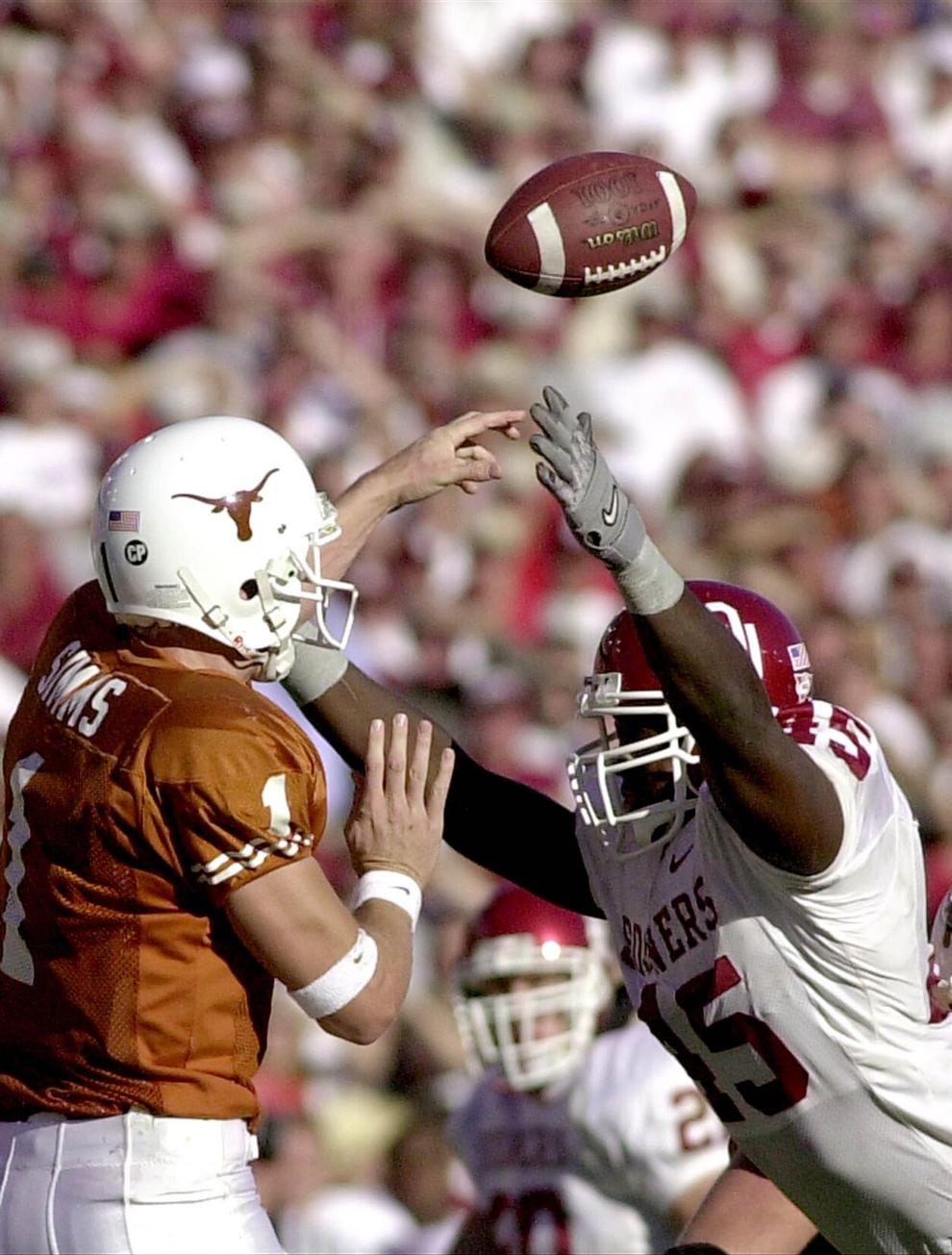 2001 OU-Texas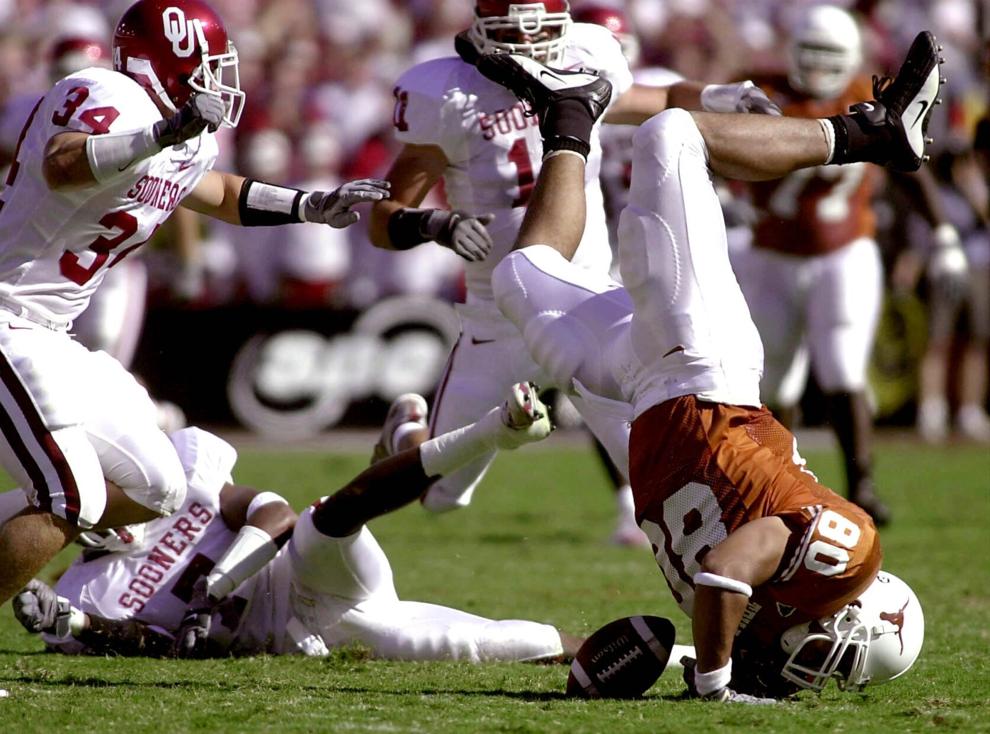 2001 OU-Texas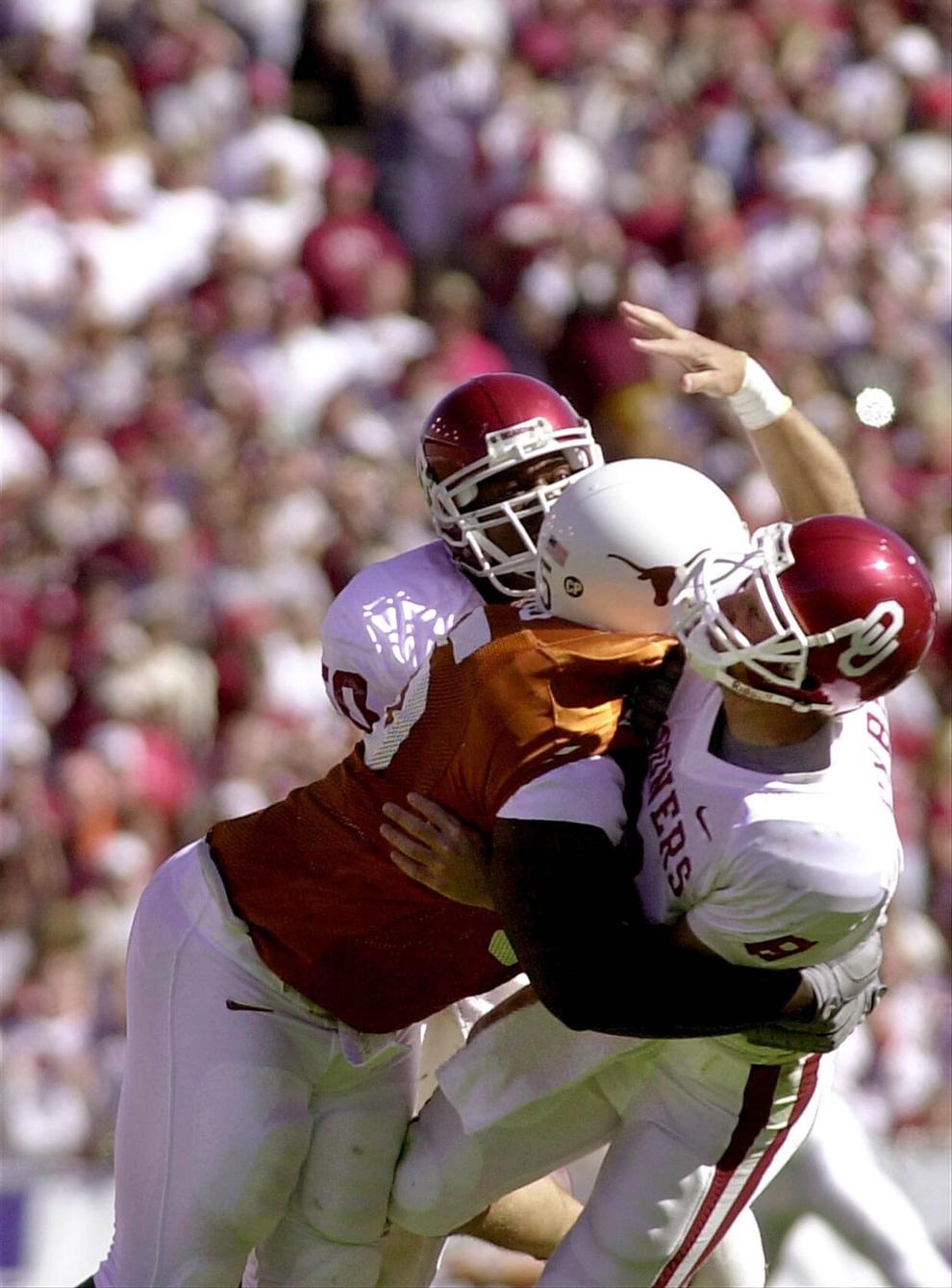 2001 OU-Texas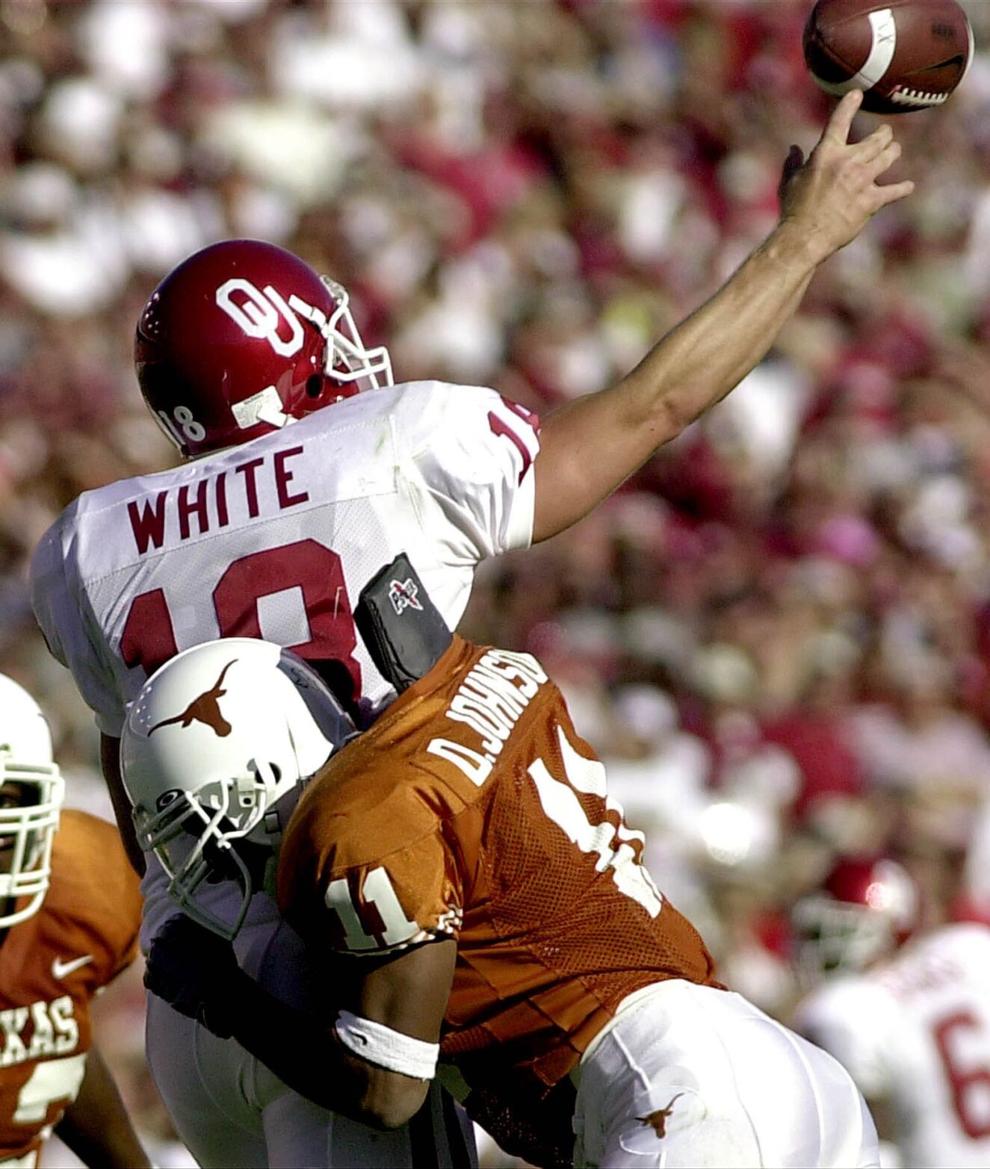 2001 OU-Texas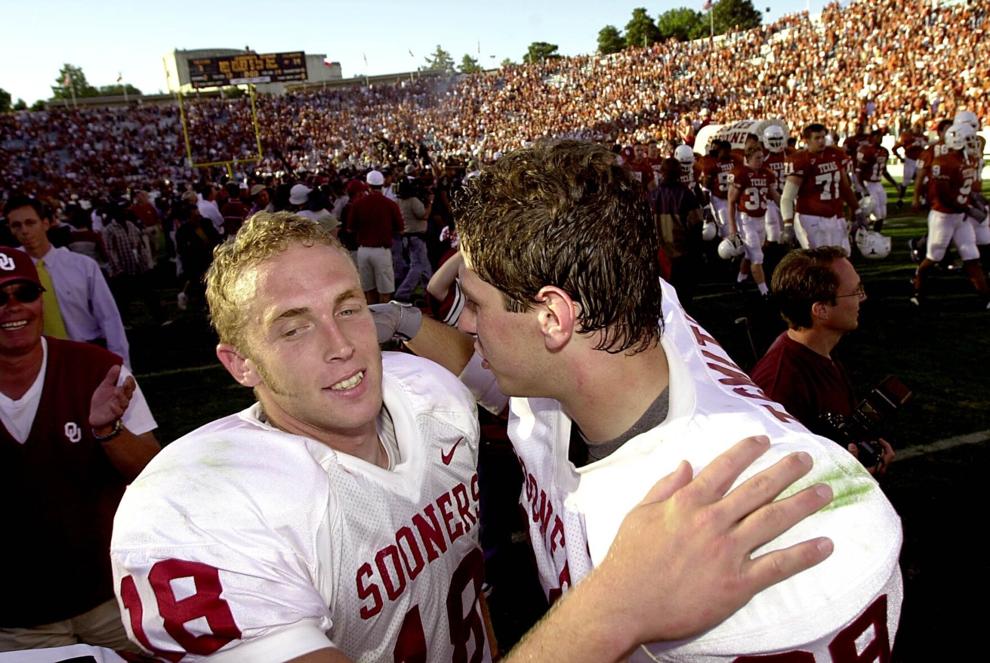 Last chance offer: $1 for six months
OU's Lincoln Riley previews Texas