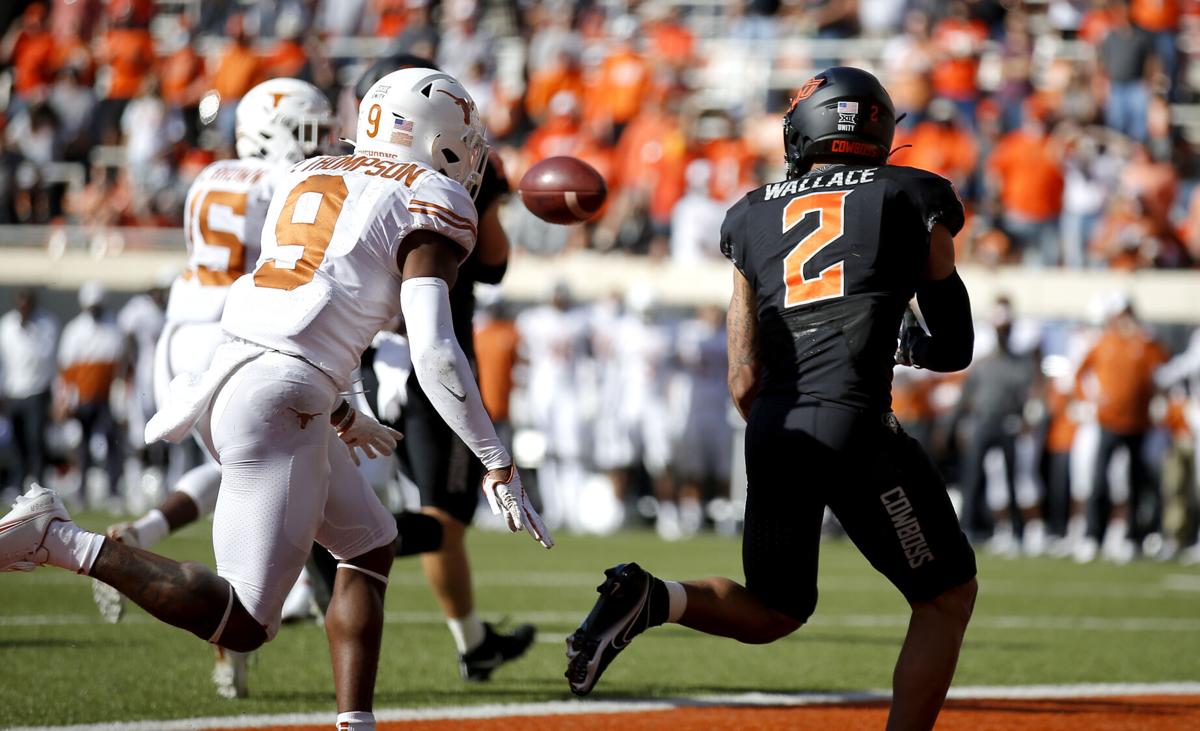 It's Bedlam week. Let's not waste time with non-essential chatter.
The Picks
Tulane at Tulsa: Let's see if the folks who vote on All-America squads have enough guts to make Tulsa's Z-Man a first-teamer. Ideally, football honors should be about production instead of having a brand name on the jersey. Related subject: The only people who should cast All-America or all-conference votes for an offensive lineman should be coaches. Anybody else grading (or pretending to grade) film of blockers? Hurricane by 6.
OSU at OU: Remember the good old days when Bedlam was the most divisive thing in the state? Now y'all can't even agree on whether we should try to help each other be safe. Doctors in other states are probably asking this question: Have you traveled to Oklahoma in the past 30 days? OSU, which should be unbeaten, has been more consistent than OU and better at handling adversity (hasn't blinked when key players were hurt). However, OU seems more prone to light up a scoreboard. If Sooners win, it could be by a decent margin. If Cowboys win, it will be close. O-State by 3.
LSU at Arkansas: What we've learned in 2020 is LSU is not Alabama. Bama annually loses a flock of guys to the NFL, plugs in replacements and, hey, it's business as usual. Meanwhile, LSU lost a flock of guys to the NFL and resembles the Bad News Bayou Bengals. Hogs by 8.
Indiana at Ohio State: Indiana is, at least this week, America's team. Everyone except the Buckeye fan base is rooting for the Hoosiers. Best guess: If the Woody Hayes thing happened today, a faction of people would rush to social media to say the kid deserved to get slugged. Ohio State by 11.
Kansas State at Iowa State: It's mid-November and Iowa State is alone at the top of the Big 12 standings. It's easier, almost, to make a left turn in Branson gridlock than it is to win a football championship in Ames. Except for sharing a Big 12 North Division crown in 2004, Iowa State hasn't snared a football championship since tying for Missouri Valley titles in 1912 and 1911. Cyclones by 7.
Wisconsin at Northwestern: Northwestern is 4-0 in conference games for the first time since 1996. This opens Pandora's box for all pre-1996 comebacks. It's your move, hair metal. Badgers by 2.
Liberty at NC State: The Picker can confirm that morals clause is not Santa's brother. Feel free-ze to investigate. Wolfpack by 4.
The Pros
Cardinals at Seahawks: Then: Legion of Boom. Now: Region of Gloom. Seattle, giving up nearly 450 yards per game, is on pace to surrender the most yards in NFL history. The bulk of damage is being done through the air, where Seahawks are surrendering 43 more yards per game than any other NFL squad. The Arizona QB seems destined for a playground outing, which feels like a candy-baited trap. Seahawks by 4.
Cowboys at Vikings: There's no coin shortage in Dallas. Cowboys giving up 8.05 points per quarter. Vikings by 8.
Chiefs at Raiders: Are we taking the defending Super Bowl champs for granted? Chew on this: Chiefs have won 17 of 18 dating to last season and scored 32 in the only defeat! The lone loss was to the next opponent, the Raiders. Unless the QB leaves the team to take one of those magic show jobs on the Vegas strip, KC by 12.
Rams at Buccaneers: Cross country trips to Florida haven't been great for the Rams, who flew to Miami two games ago and lost despite the Dolphins throwing for only 90 yards. Bucs are playing on prime time for the fourth time in five games. They're a Kardashian, a ventriloquist, a bumpkin duck caller or a costumed singer away from becoming a reality show. Tampa by 10.
---
See every Bedlam score since the rivalry began in 1904
Nov. 30, 2019: No. 7 Oklahoma 34, No. 21 Oklahoma State 16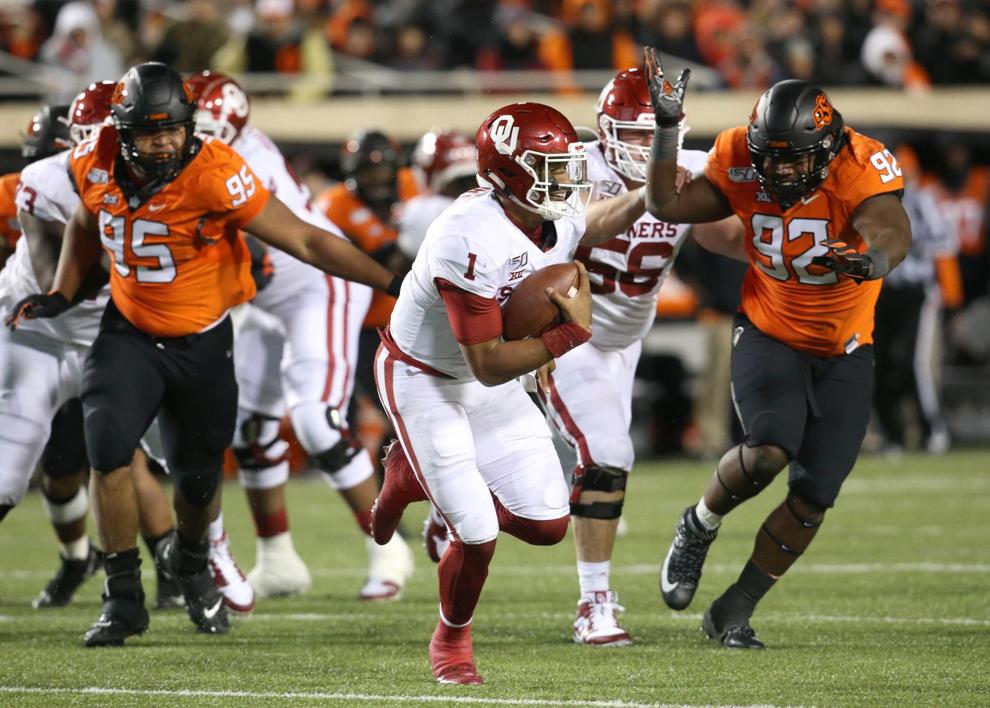 Nov. 10, 2018: No. 6 Oklahoma 48, Oklahoma State 48-47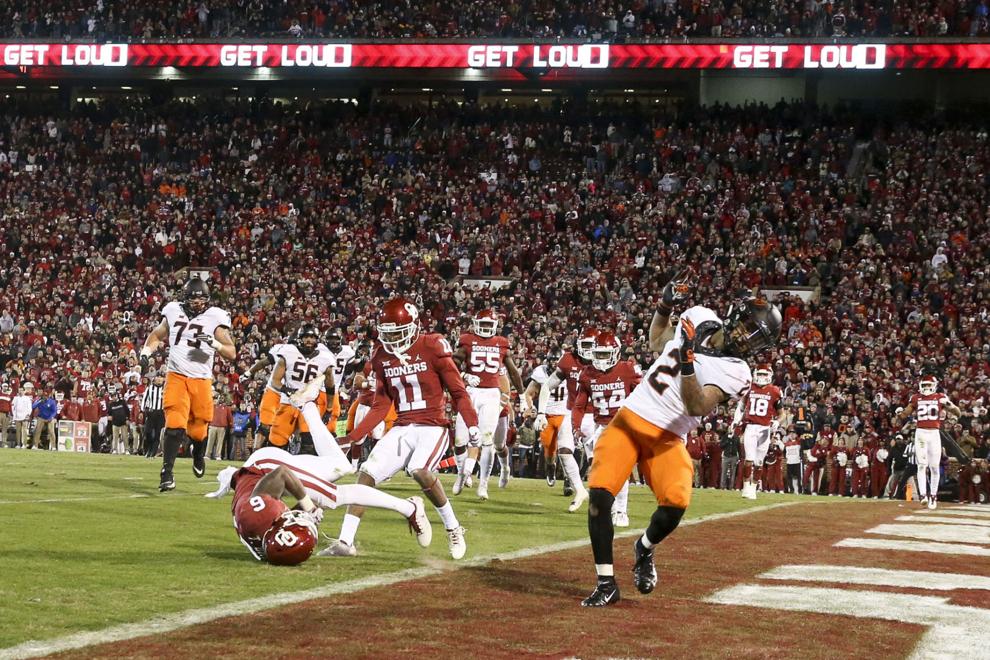 Nov. 4, 2017: No. 5 Oklahoma 62, No. 11 Oklahoma State 52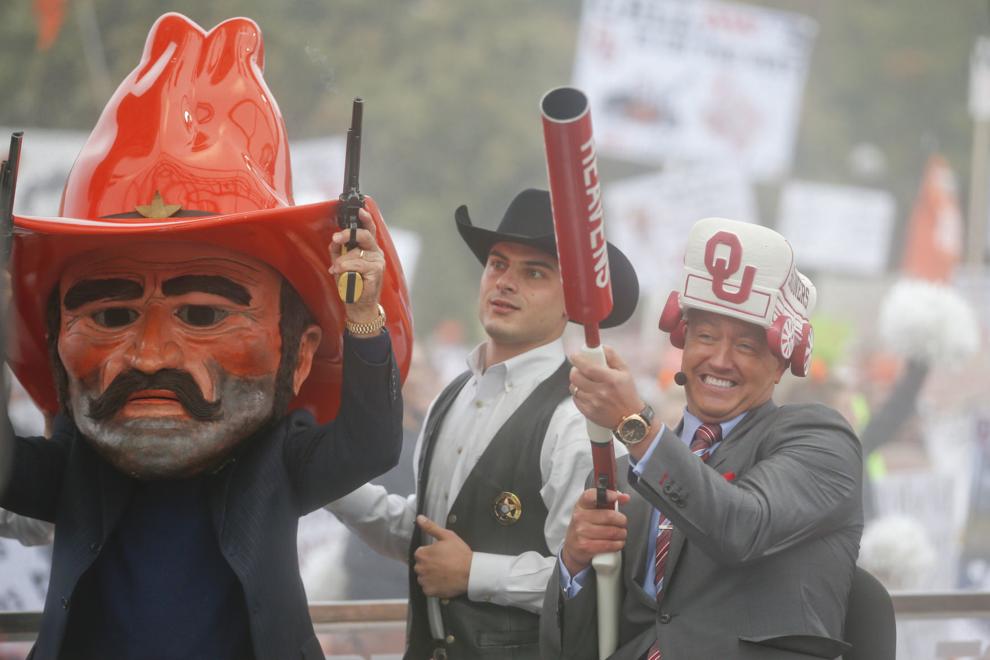 Dec. 3, 2016: No. 5 Oklahoma 38, No. 11 Oklahoma State 20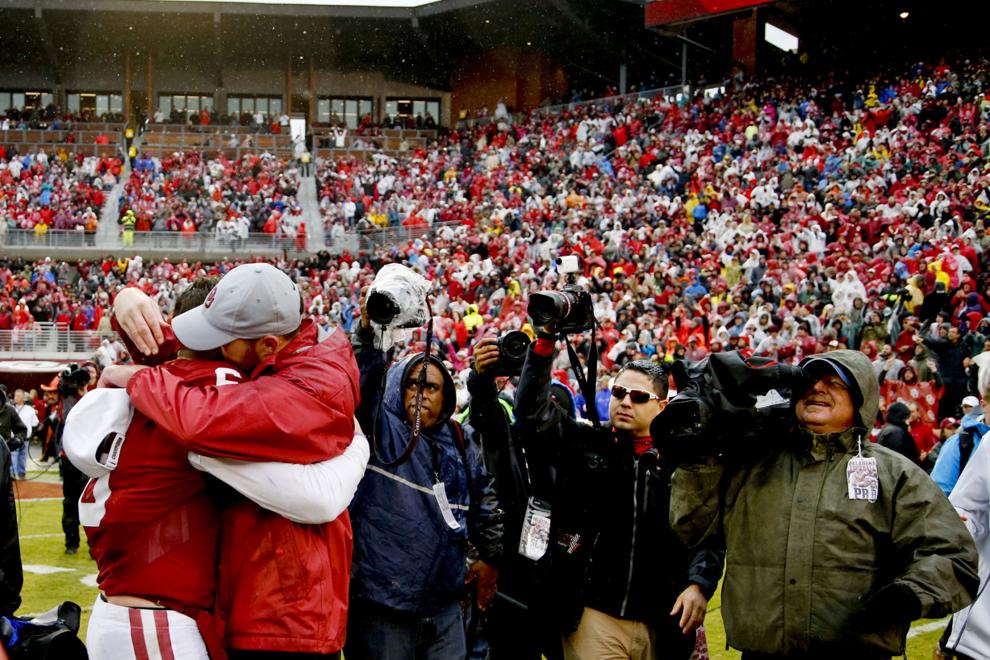 Nov. 28, 2015: No. 3 Oklahoma 58, No. 11 Oklahoma State 23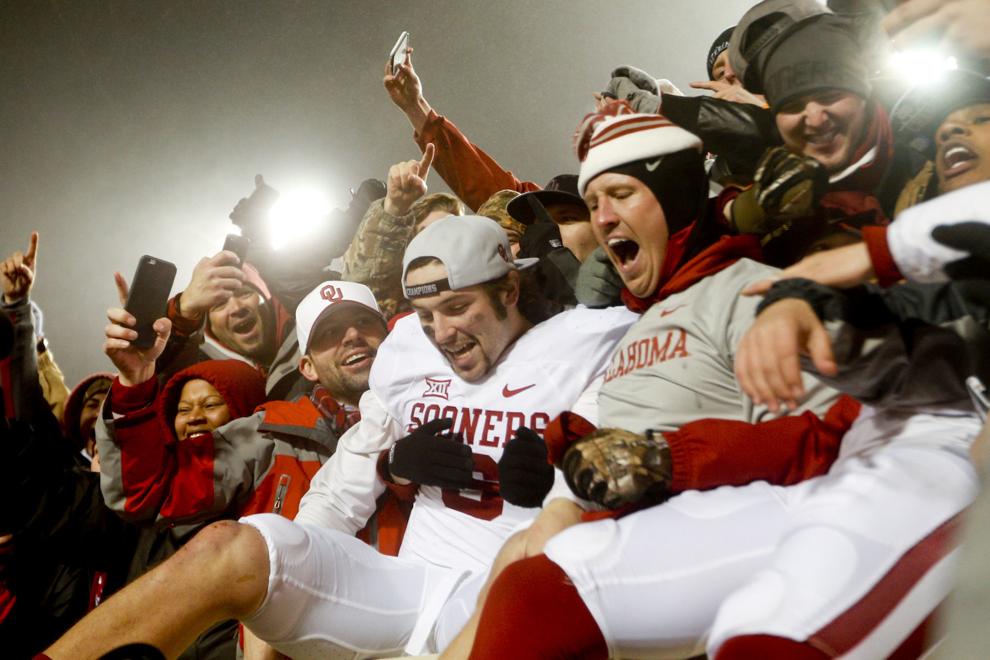 Dec. 6, 2014: Oklahoma State 38, No. 18 Oklahoma 35 (OT)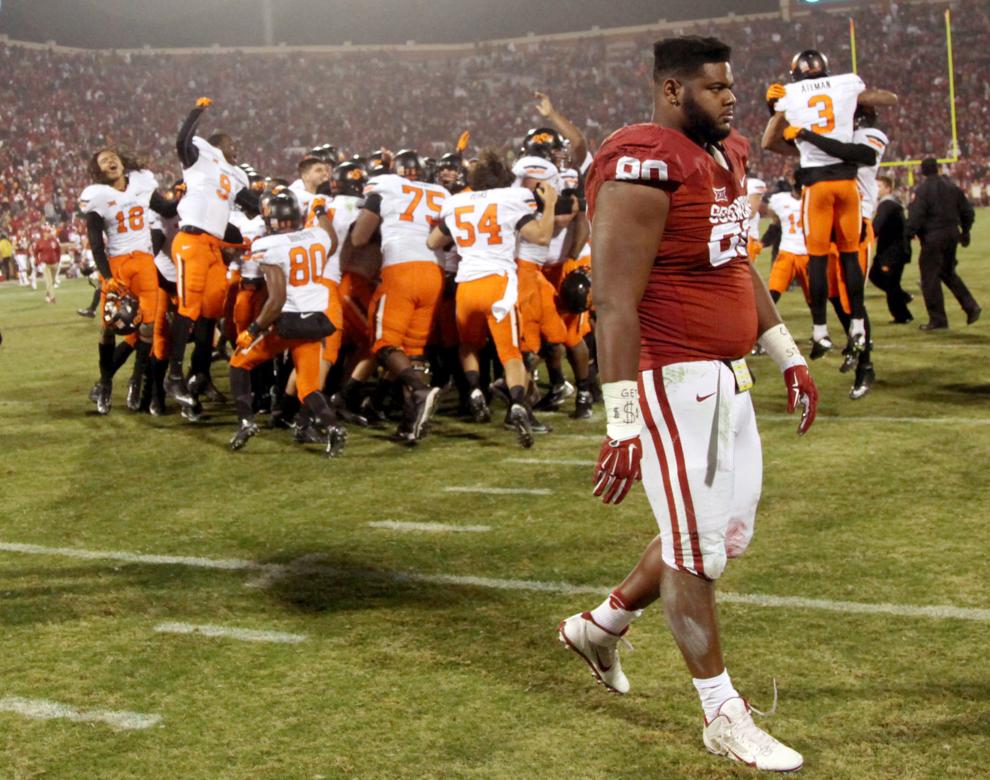 Dec. 7, 2013: No. 17 Oklahoma 33, No. 6 Oklahoma State 24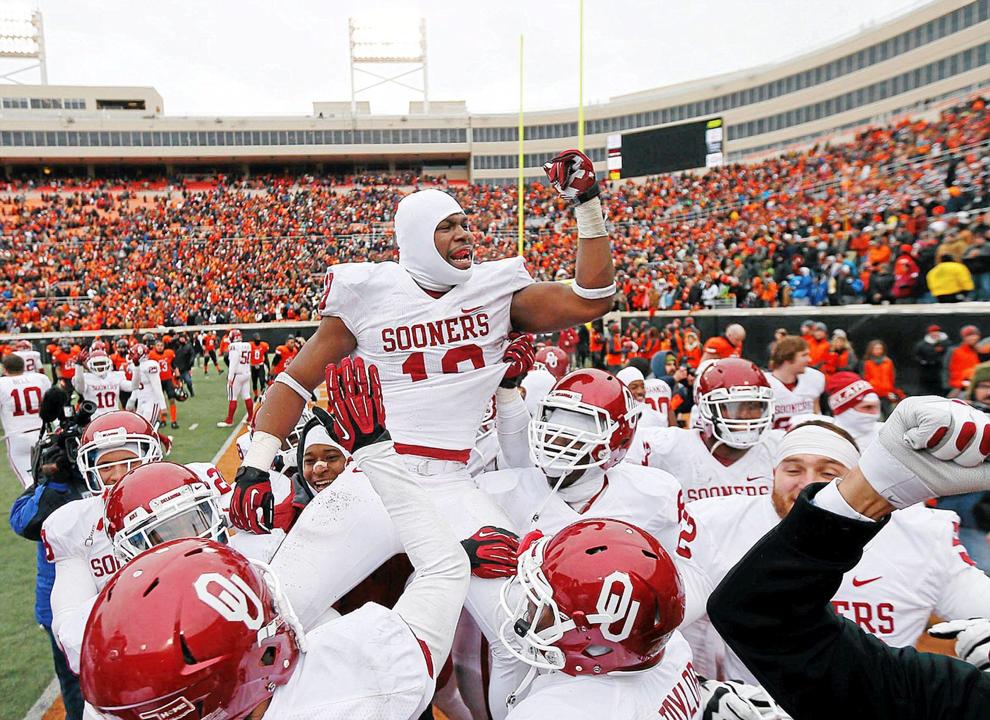 Nov. 24, 2012: No. 13 Oklahoma 51, No. 21 Oklahoma State 48 (OT)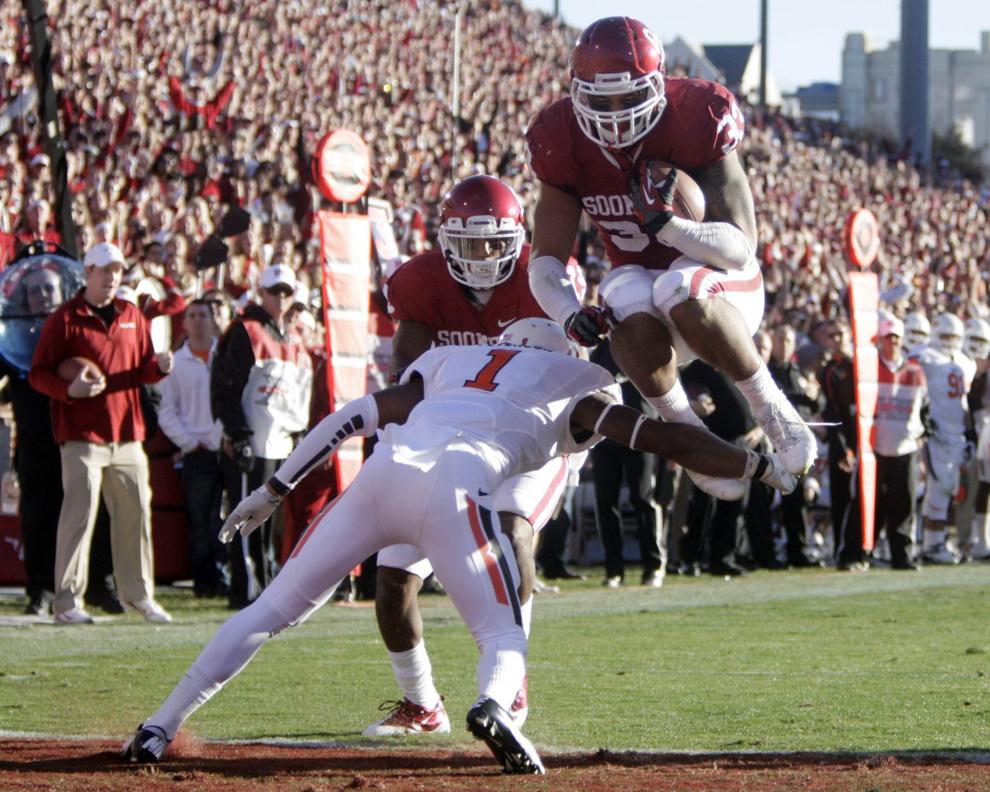 Dec. 3, 2011: No. 3 Oklahoma State 44, No. 10 Oklahoma 10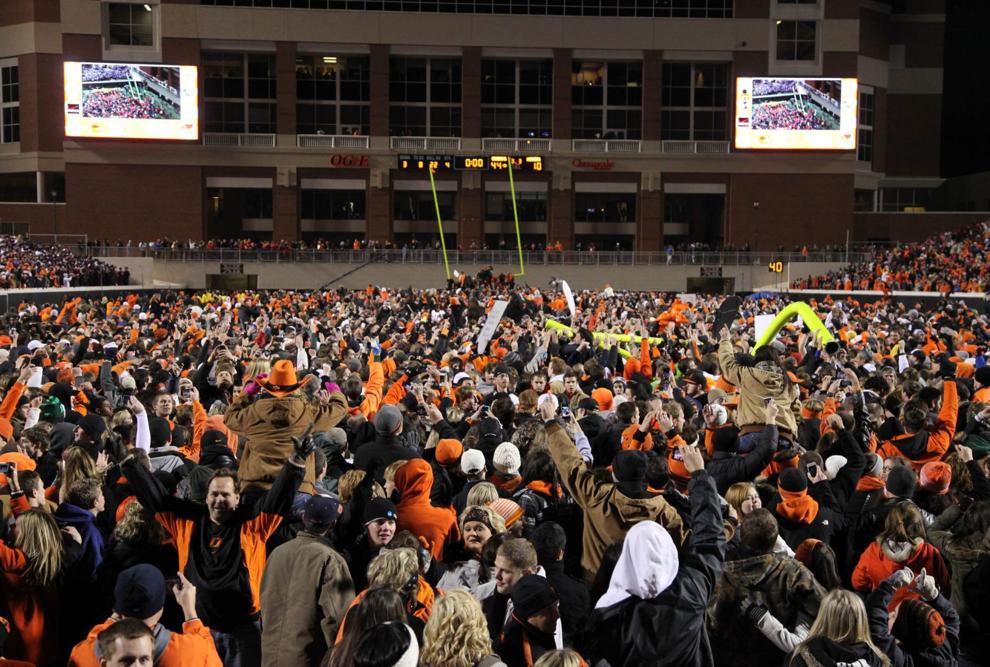 Nov. 27, 2010: No. 14 Oklahoma 47, No. 10 Oklahoma State 41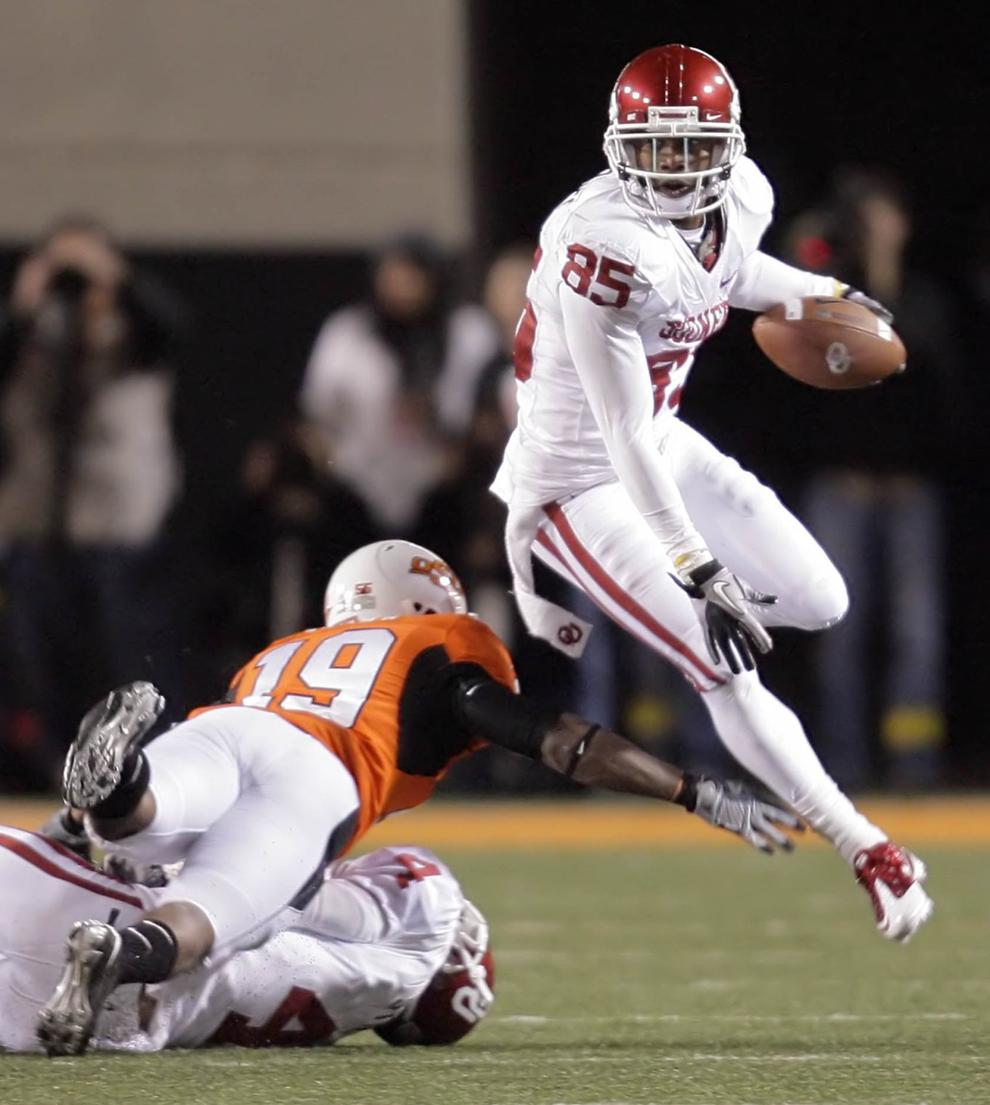 Nov. 28, 2009: Oklahoma 27, No. 12 Oklahoma State 0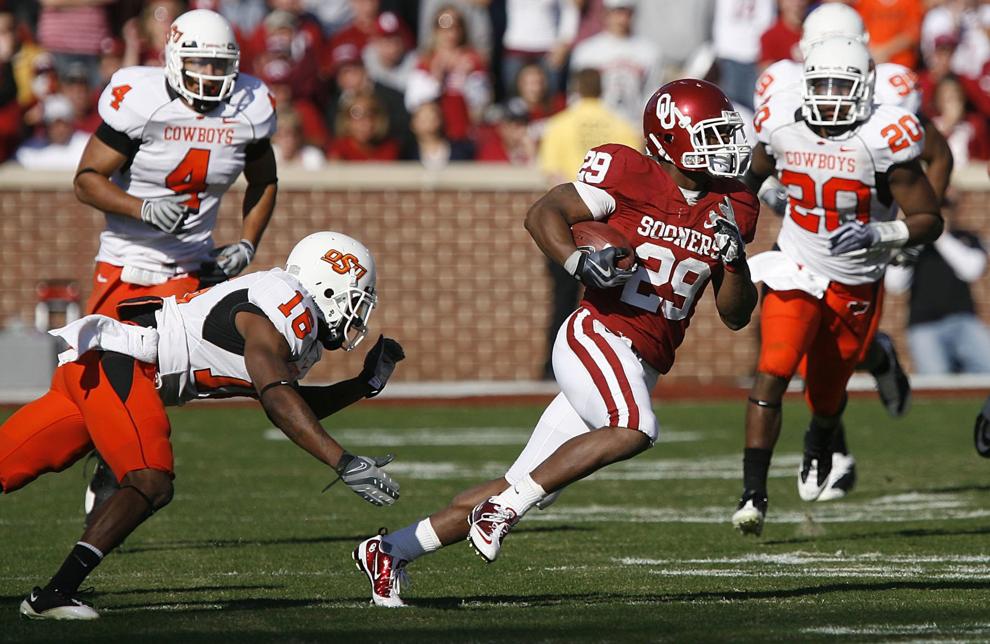 Nov. 29, 2008: No. 3 Oklahoma 61, No. 11 Oklahoma State 41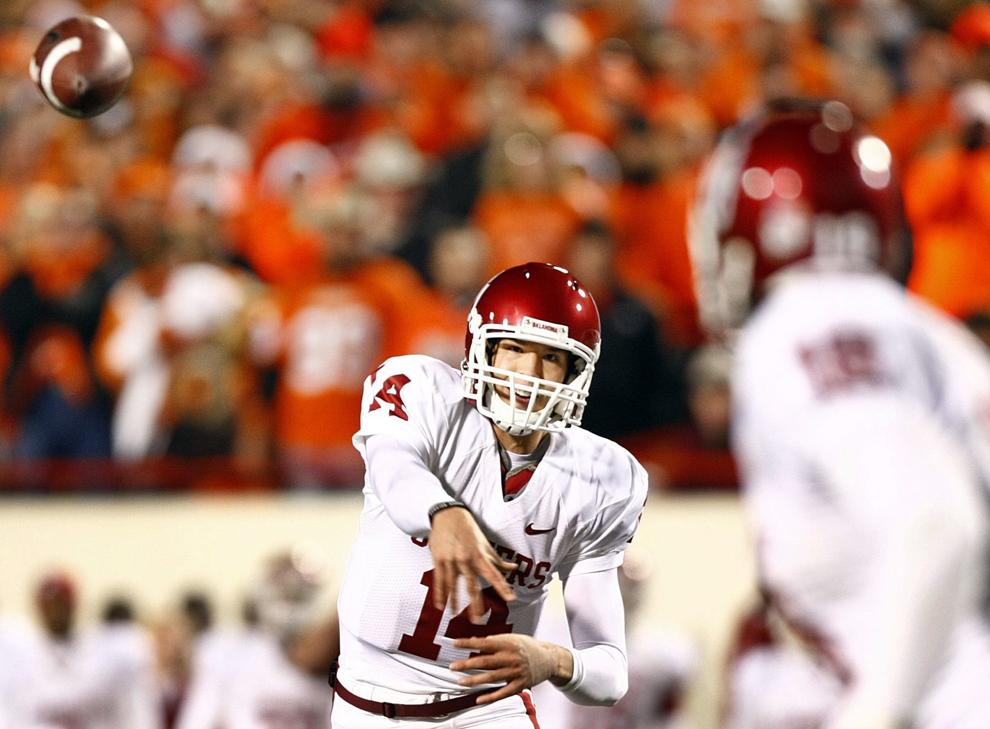 Nov. 24, 2007: No. 10 Oklahoma 49, Oklahoma State 17
Nov. 25, 2006: No. 13 Oklahoma 27, Oklahoma State 21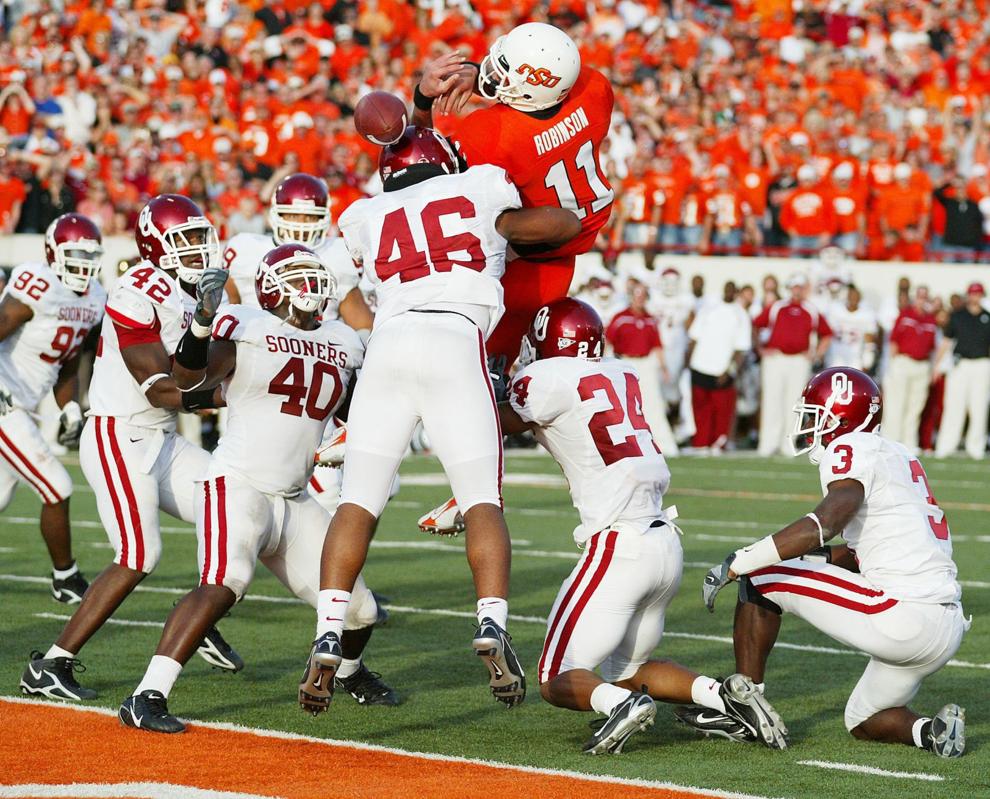 Nov. 26, 2005: Oklahoma 42, Oklahoma State 14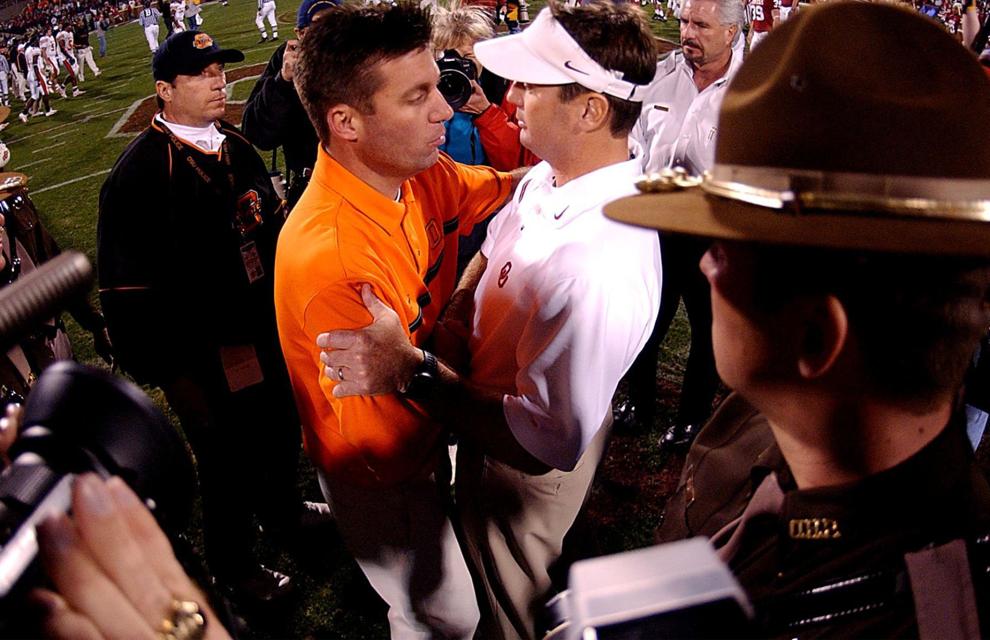 Oct. 30, 2004: No. 2 Oklahoma 38, No. 20 Oklahoma State 35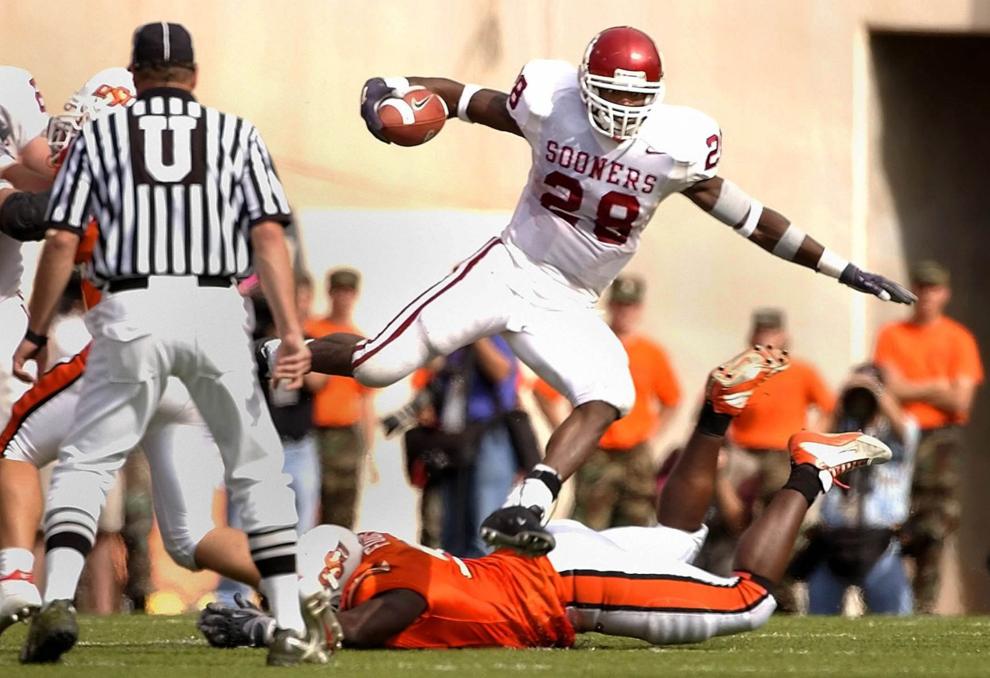 Nov. 1, 2003: No. 1 Oklahoma 52, No. 14 Oklahoma State 9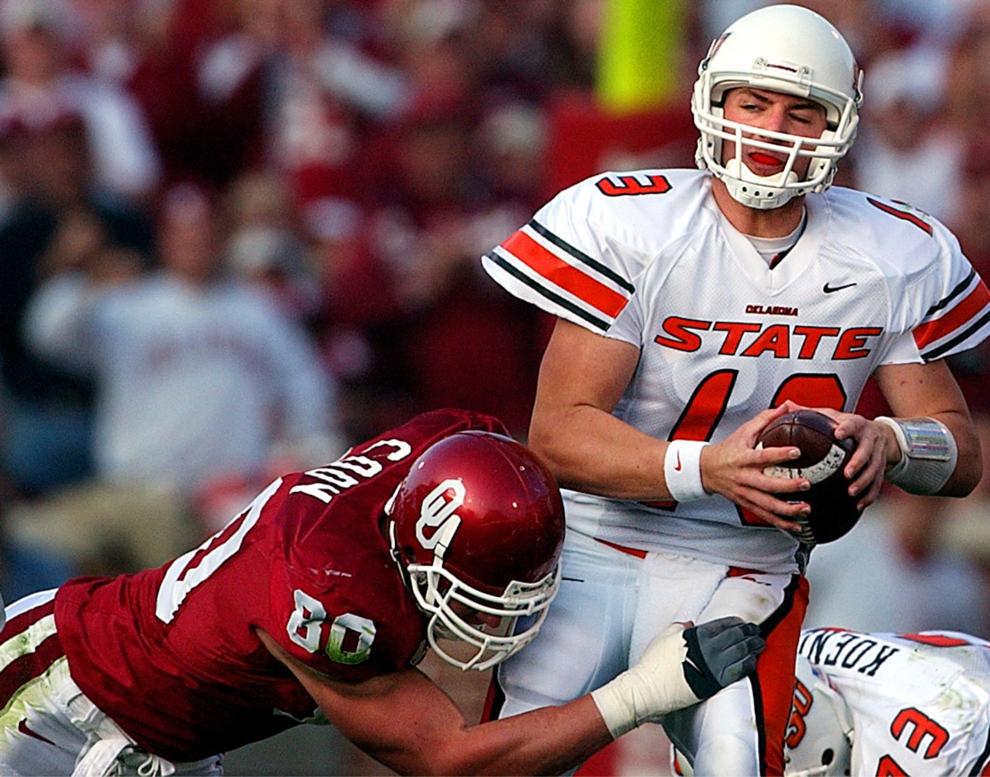 Nov. 30, 2002: Oklahoma State 38, No. 3 Oklahoma 28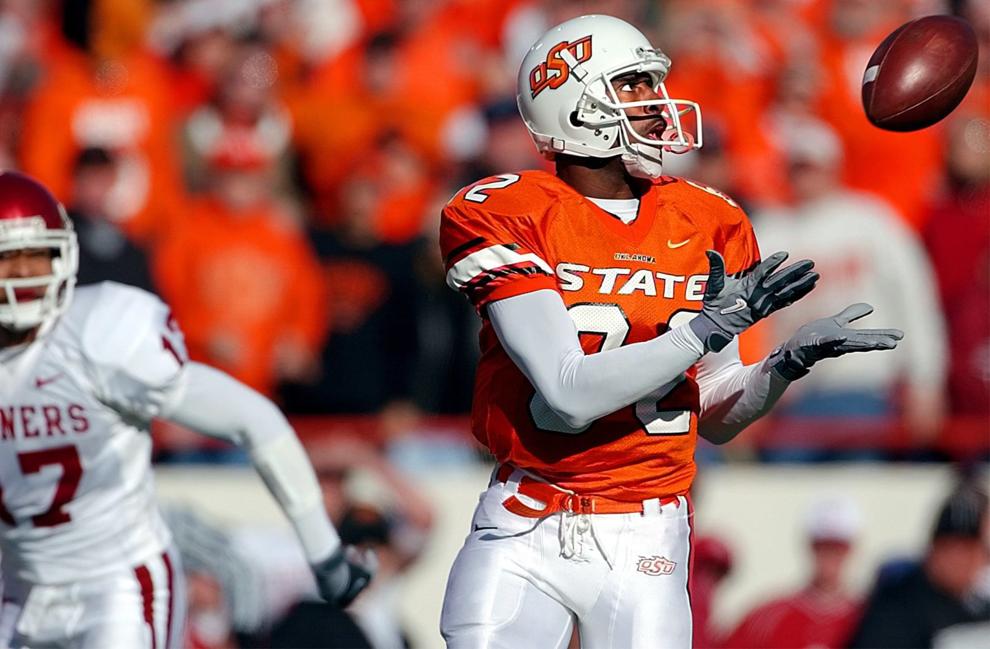 Nov. 24, 2001: Oklahoma State 16, No. 4 Oklahoma 13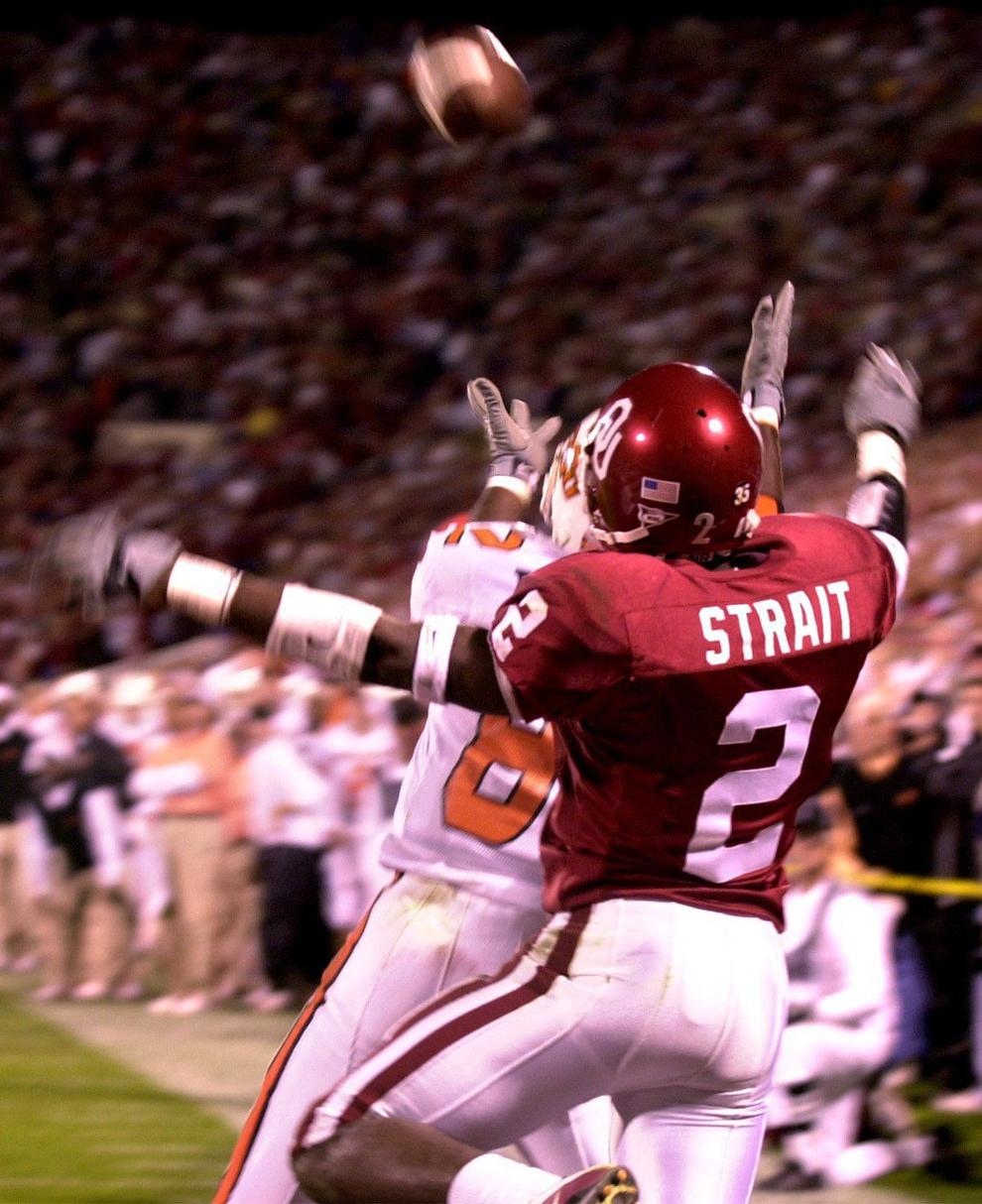 Nov. 25, 2000: No. 1 Oklahoma 12, Oklahoma State 7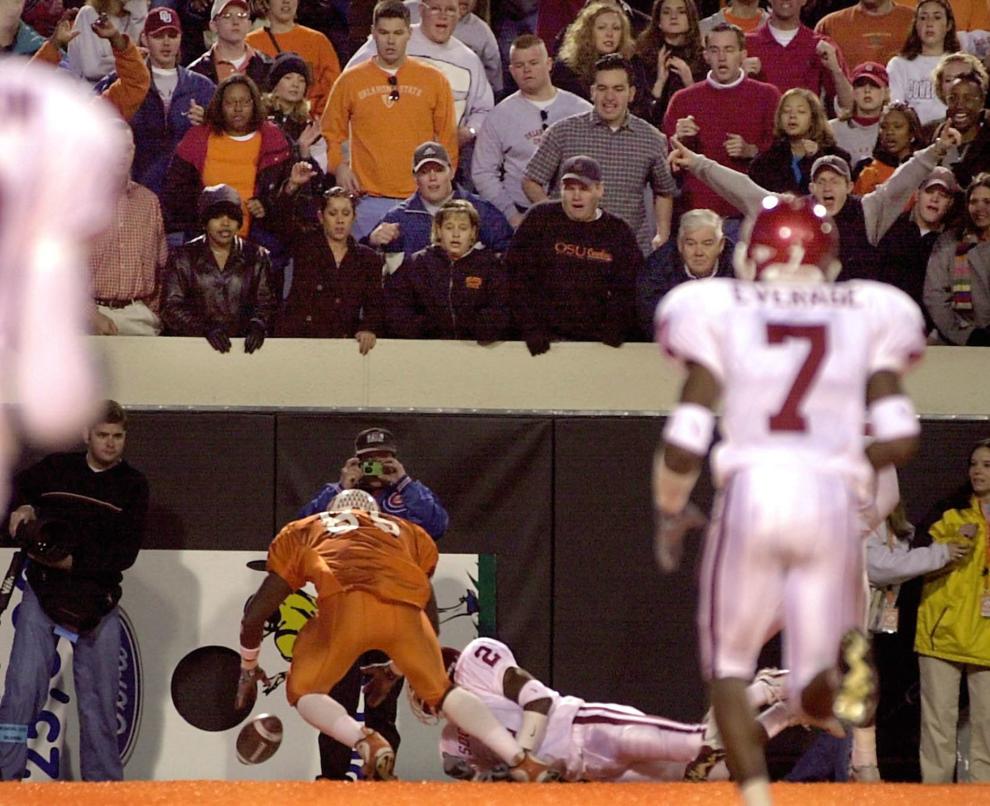 Nov. 27, 1999: Oklahoma 44, Oklahoma State 7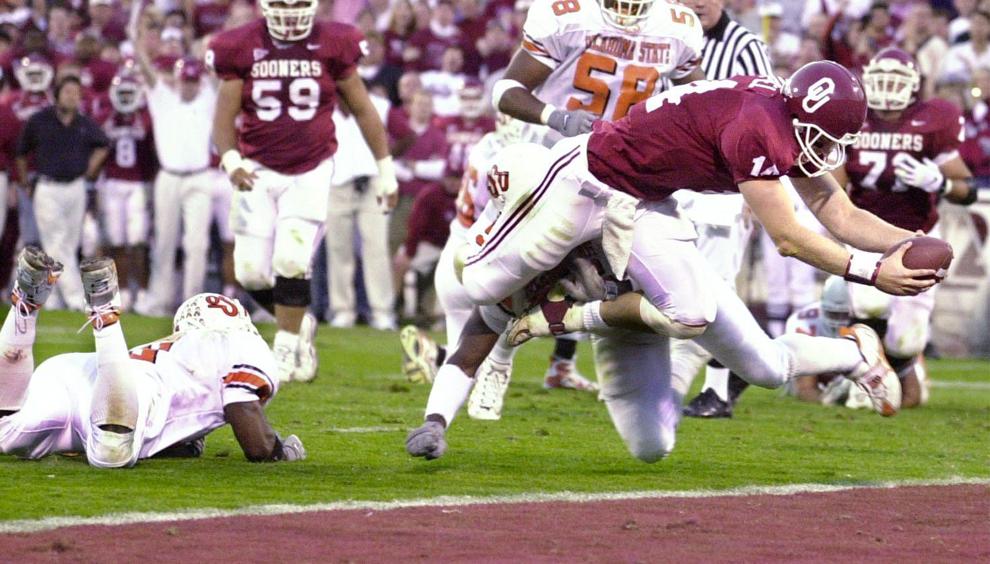 Oct. 24, 1998: Oklahoma State 41, Oklahoma 26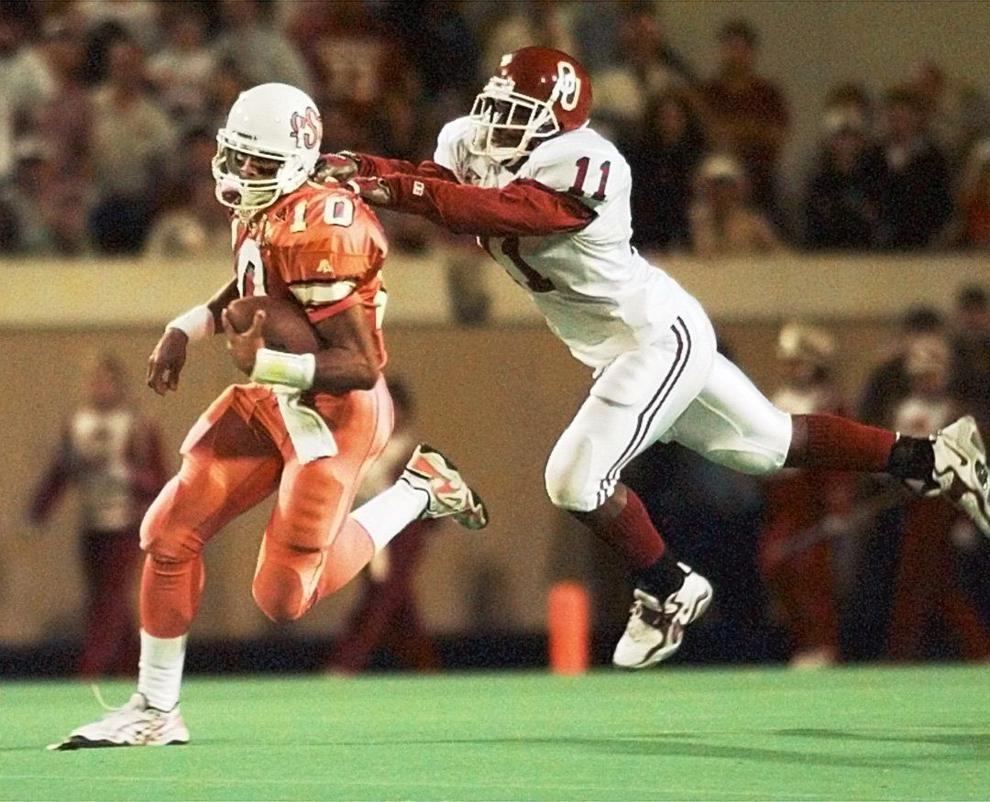 Nov. 8, 1997: No. 25 Oklahoma State 30, Oklahoma 7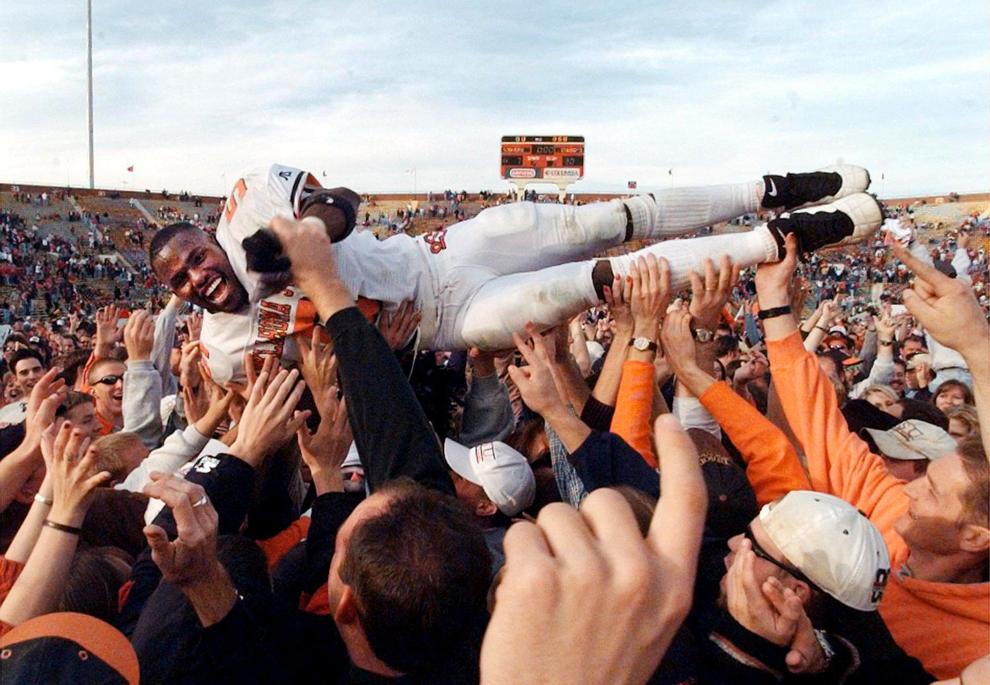 Nov. 8, 1996: Oklahoma 27, Oklahoma State 17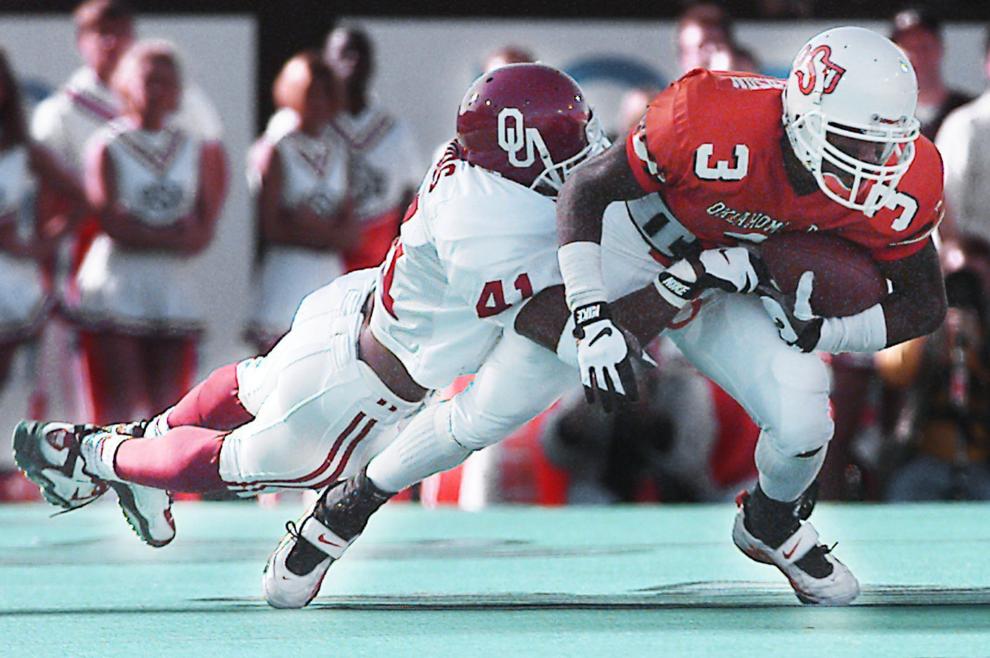 Nov. 11, 1995: Oklahoma State 12, Oklahoma 0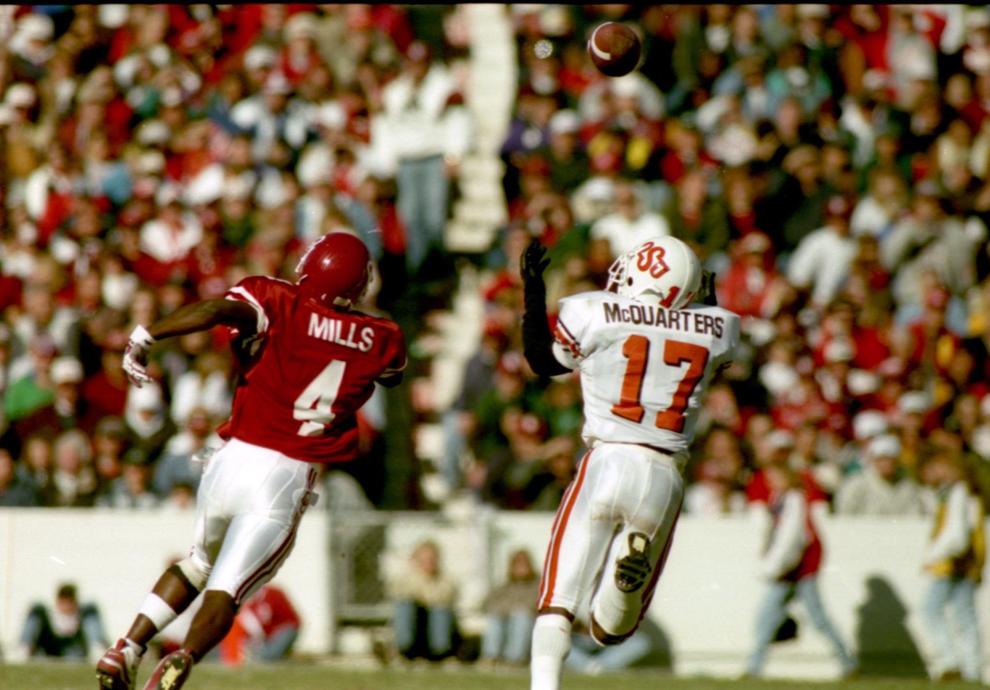 Nov. 12, 1994: Oklahoma 33, Oklahoma State 14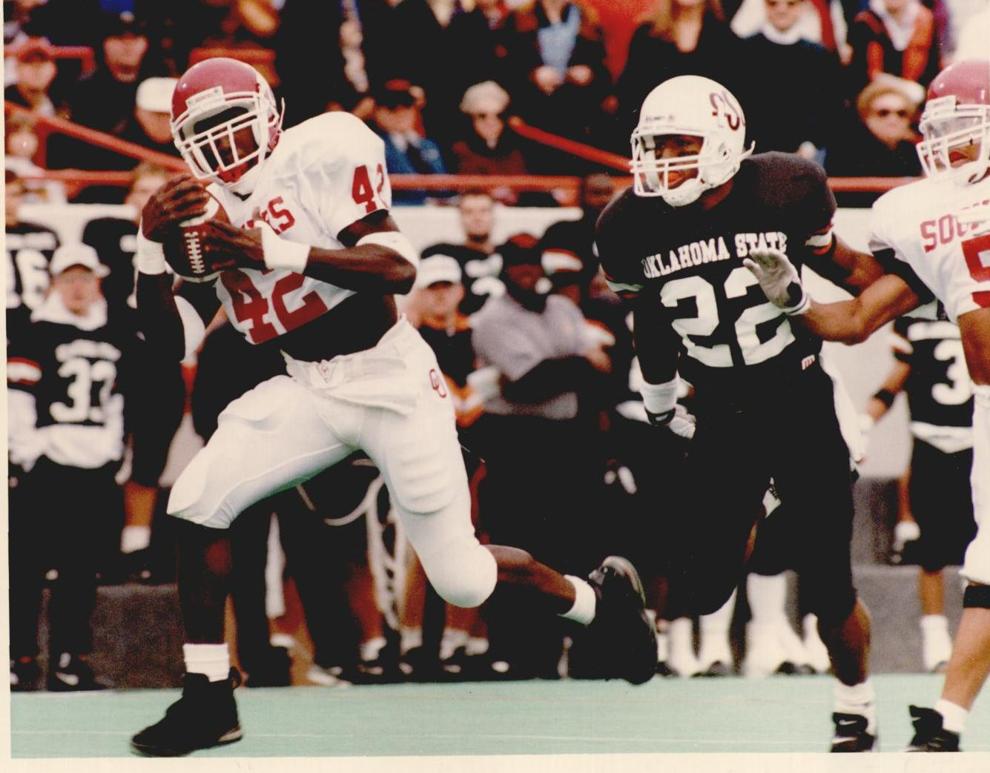 Nov. 13, 1993: No. 17 Oklahoma 31, Oklahoma 0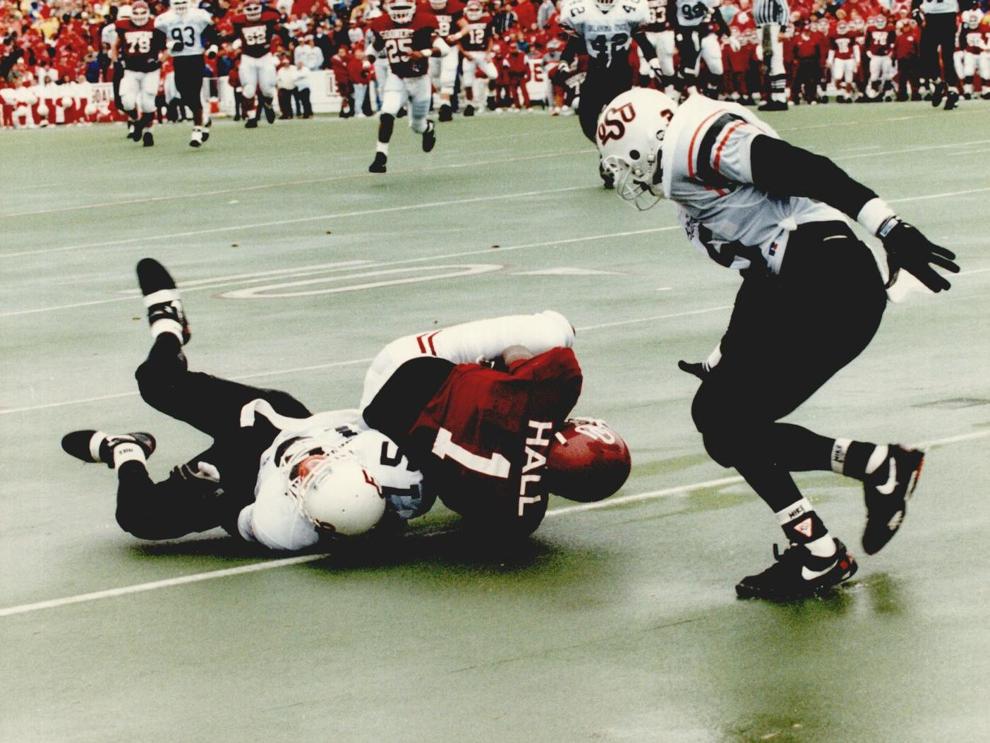 Nov. 14, 1992: Oklahoma 15, Oklahoma State 15
Nov. 16, 1991: No. 18 Oklahoma 21, Oklahoma State 6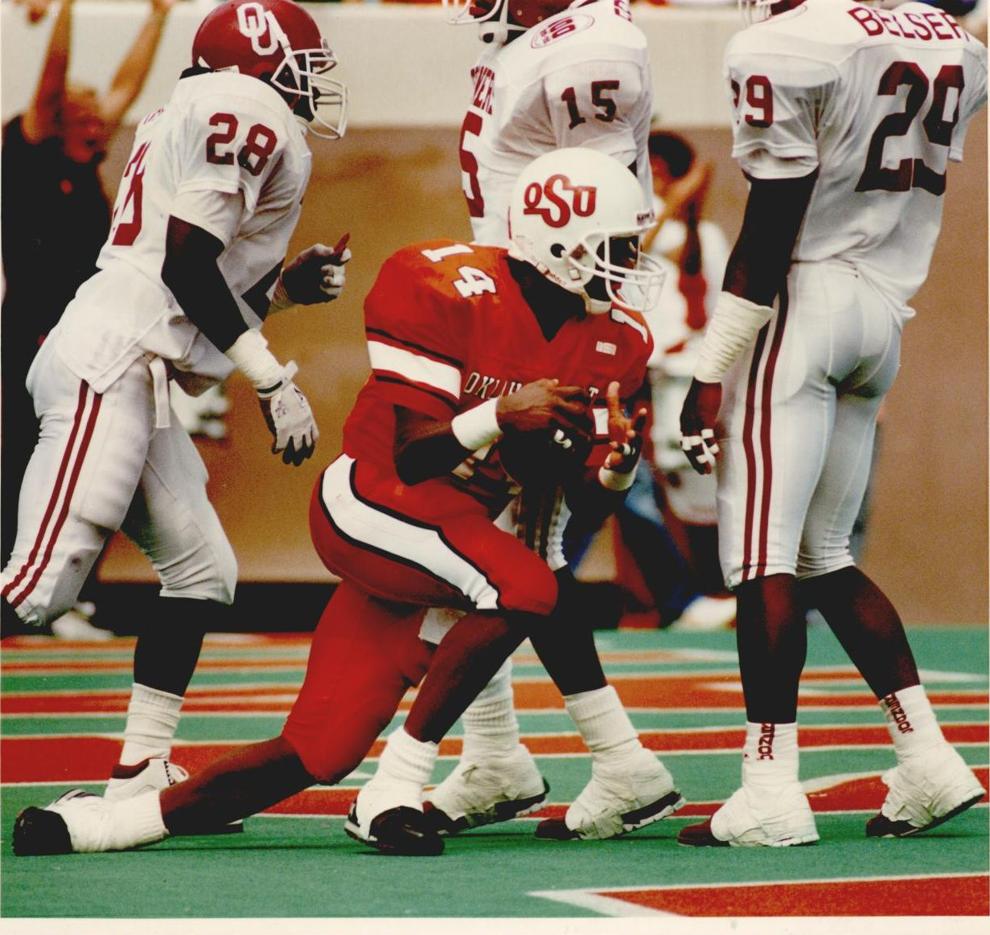 Oct. 6, 1990: No. 7 Oklahoma 31, Oklahoma State 17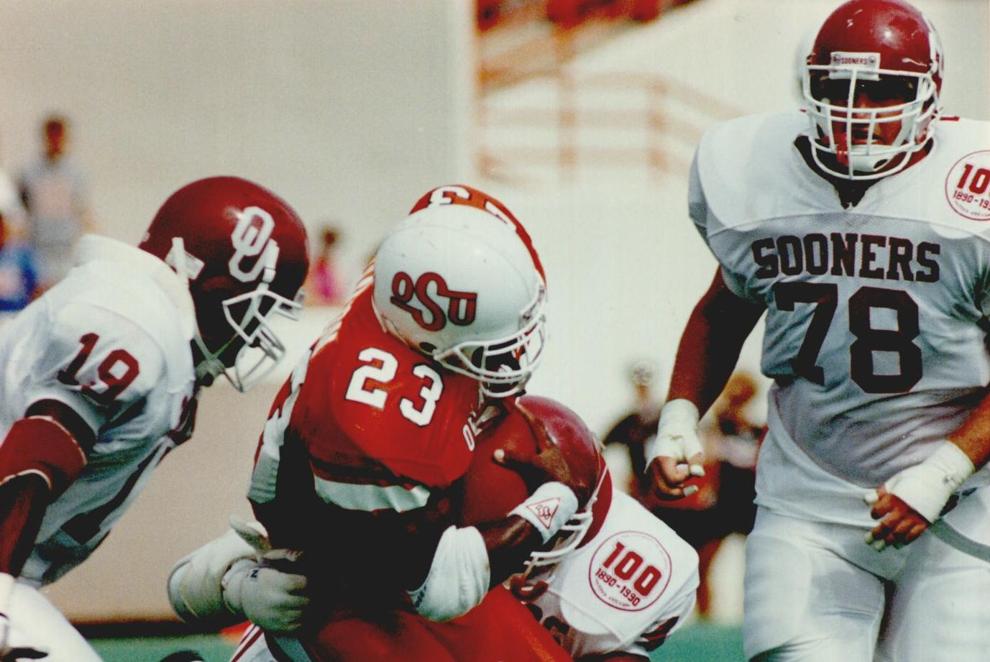 1984-1980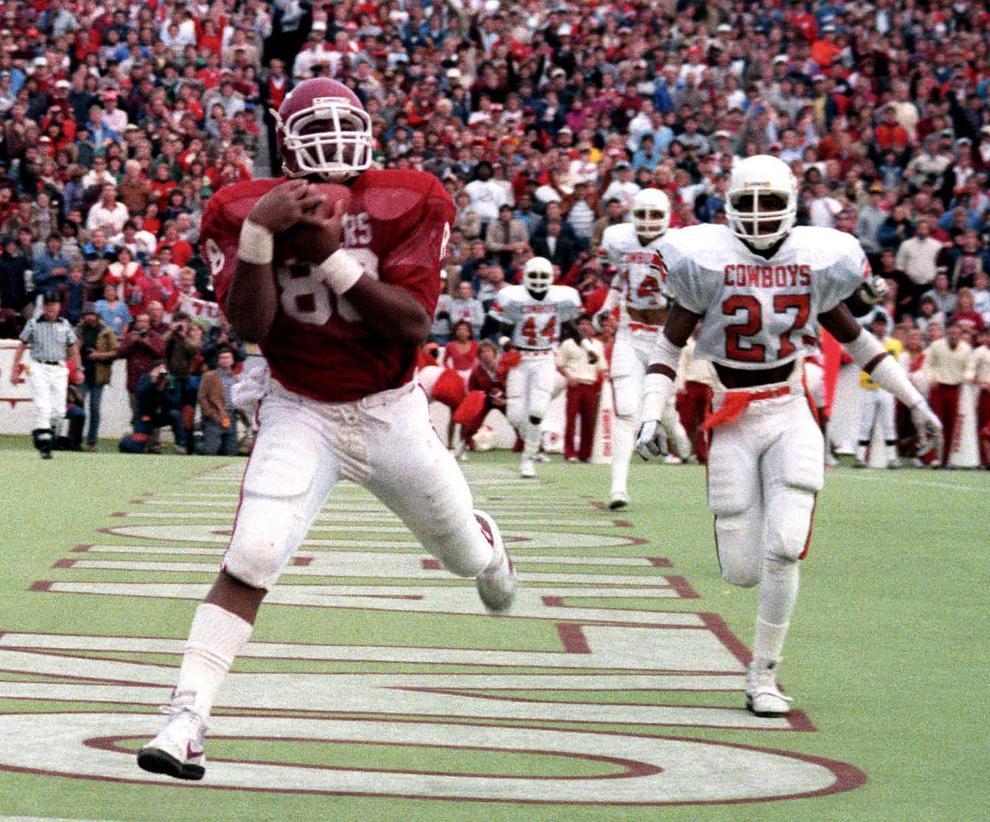 1979-1970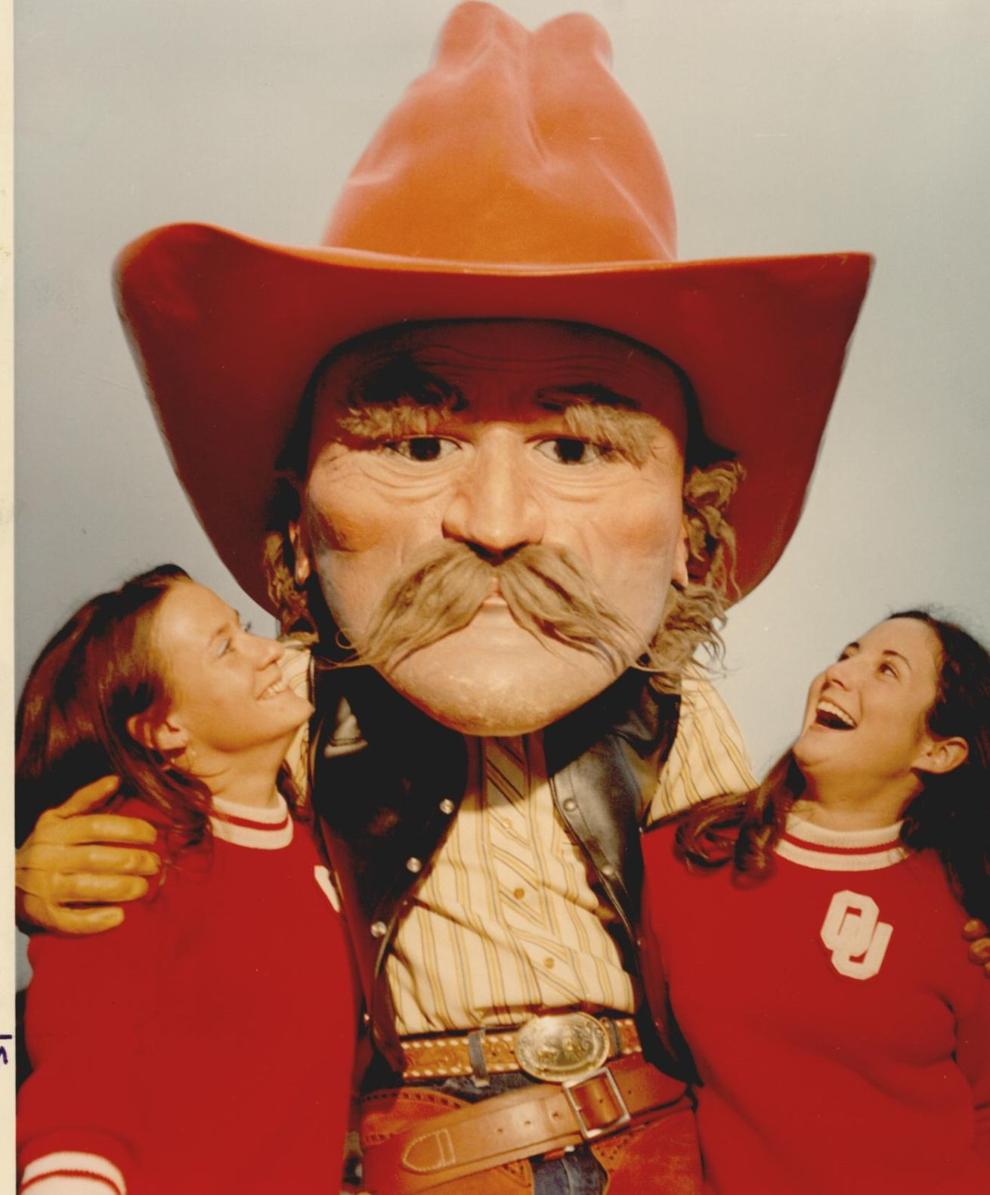 1969-1960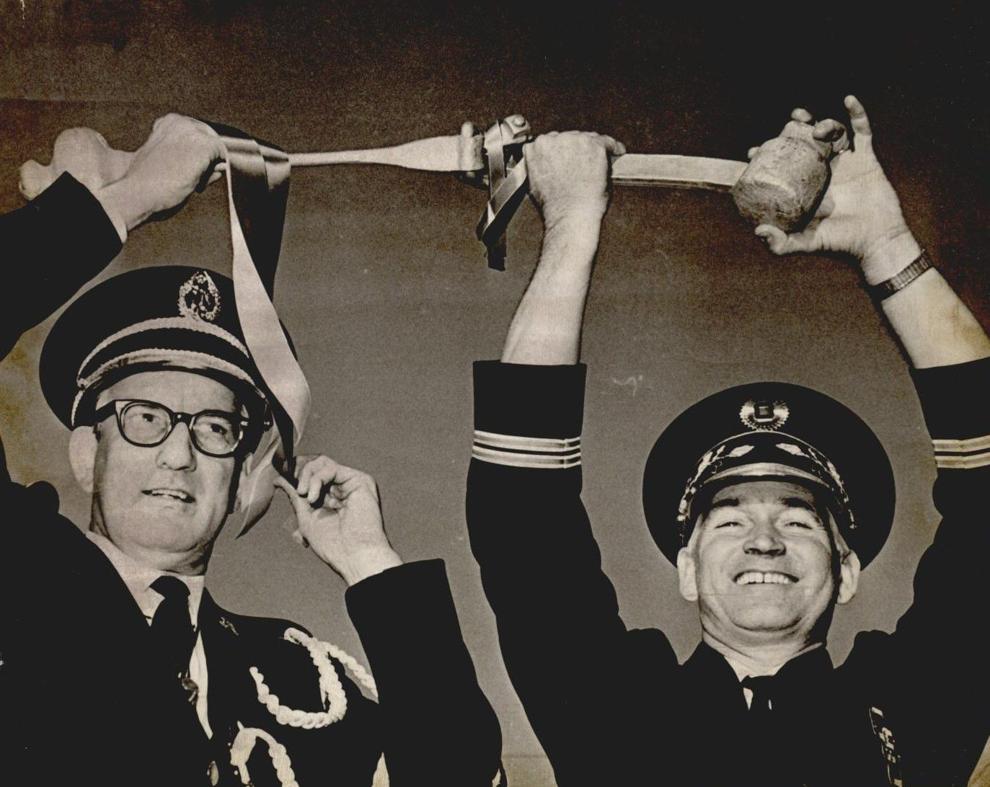 1959-1904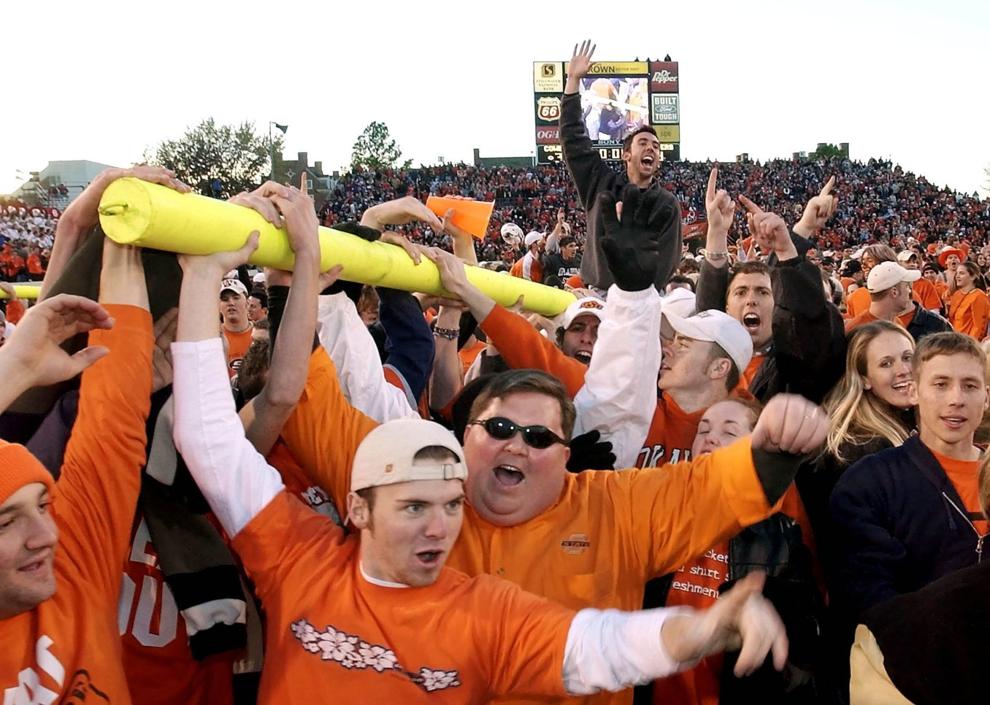 December 2019: Eric Bailey and Guerin Emig break down Bedlam