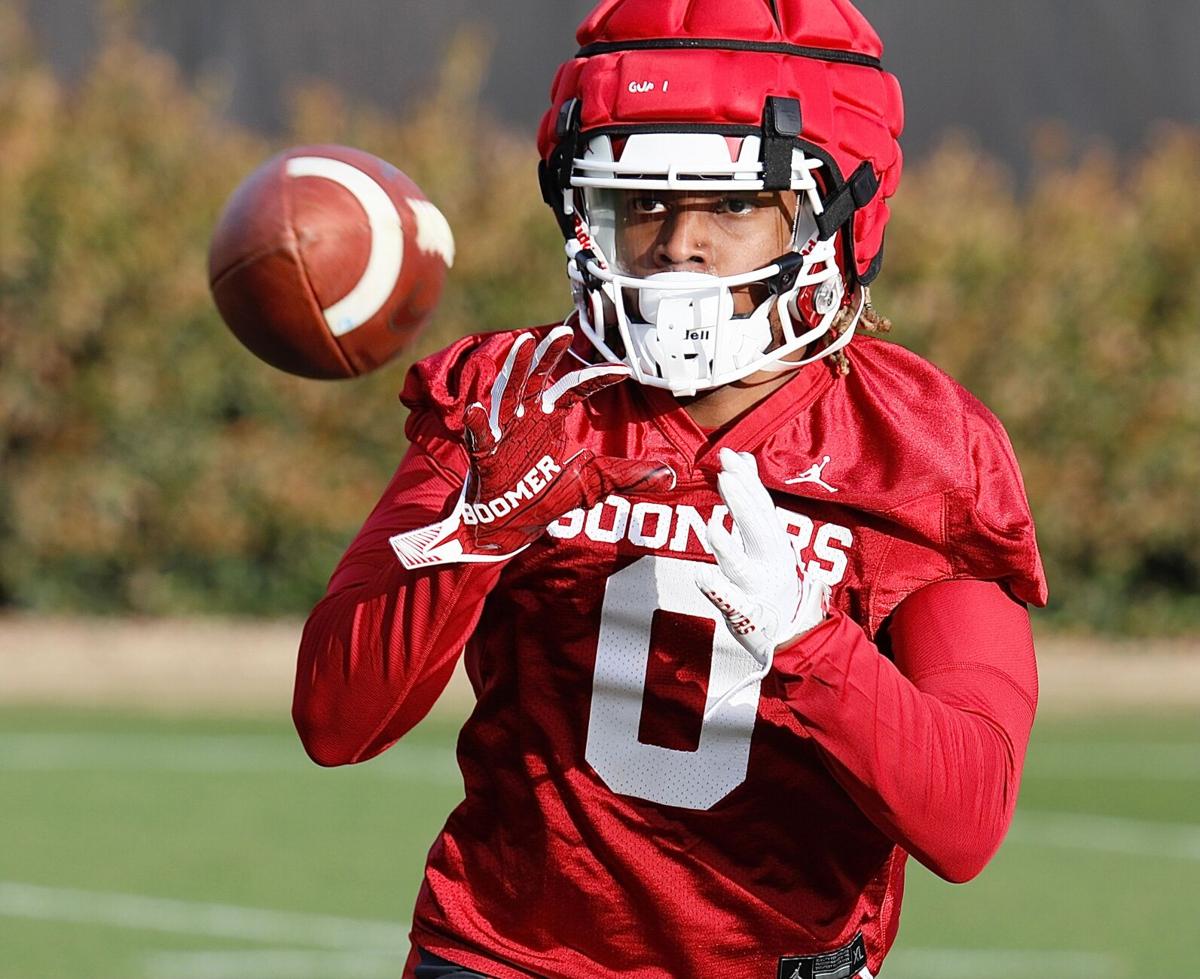 Meet Eric Gray, the newest member of Oklahoma's running back room.
The Tennessee transfer was recently asked to describe the running style that he is bringing to the Sooners.
"I believe I am a third-down back that can do it all. I can get the hard yards on third-and-1, but I can also take it to the house and make someone miss … I've trained myself to do it all," Gray said. "I've learned the ropes through my past seasons of just being able to train myself to do it all. I can block out of the backfield, can line up out of the backfield and catch the ball."
Gray departed Tennessee after rushing for 1,311 yards (with eight touchdowns) and posting 369 receiving yards (three touchdowns) over his first two seasons. The junior had five games of 100-plus rushing yards including a career-high 246 in a 2019 contest against Vanderbilt.
Gray wasn't recruited to Oklahoma out of Lausanne Collegiate School in Memphis. He set a Tennessee high school record with 138 career touchdowns, which led him to sign with the Vols.
He was UT's leading rusher in 2020 and decided to leave the program in mid-January following Jeremy Pruitt's firing at the SEC school.
When searching for a new school, OU quickly emerged as a favorite.
"It's been a great experience coming here. You know, just deciding to come here, I kind of knew from the jump that this was the place I wanted to come to," Gray said. "Just looking at the past you see how great the offense is. I saw myself and how great I could fit into the offense, just playing for a guy like Lincoln Riley and having a position coach like DeMarco Murray, someone who's played in the league, who's been there before. It was just all around amazing."
Murray, entering his second season as Oklahoma's running backs coach, has been impressed with Gray's maturity since joining the program two months ago.
"He's a true pro on and off the field. He's a guy that shows up early, stays late, extremely smart," Murray said. "The transition for him offensively, scheme-wise has been very, honestly, easy for him. And our offense is extremely complicated. I'm still obviously learning every day. You can just kind of tell his professionalism and his approach to the game, and what he wants to accomplish. It's been great."
Gray joins a running backs group that includes Kennedy Brooks, Marcus Major, Seth McGowan and Mikey Henderson.
"It's definitely been a great running back room. They've welcomed me since I've been here. Just trying to show me the ropes and show me the offense," Gray said. "KB has been a great asset to learn from. He's been here, he's been in the offense, he's succeeded in the offense. So just learning from him and just the little things he's learned over the years. Just him teaching me, he's really helped me out a lot."
Gray enrolled at OU alongside former UT teammates Key Lawrence and Wanya Morris.
All three are expected to be impact players for the Sooners, but it was coincidental that they chose Norman as a transfer destination.
"We all didn't even talk about it. It kind of just happened. But you know, you are going away, kind of from home, but being able to have two teammates that you've previously been on a team with, it makes it all better because you guys can gel and learn from each other," Gray said. "It was definitely not planned. It was a coincidence for everybody to come here."