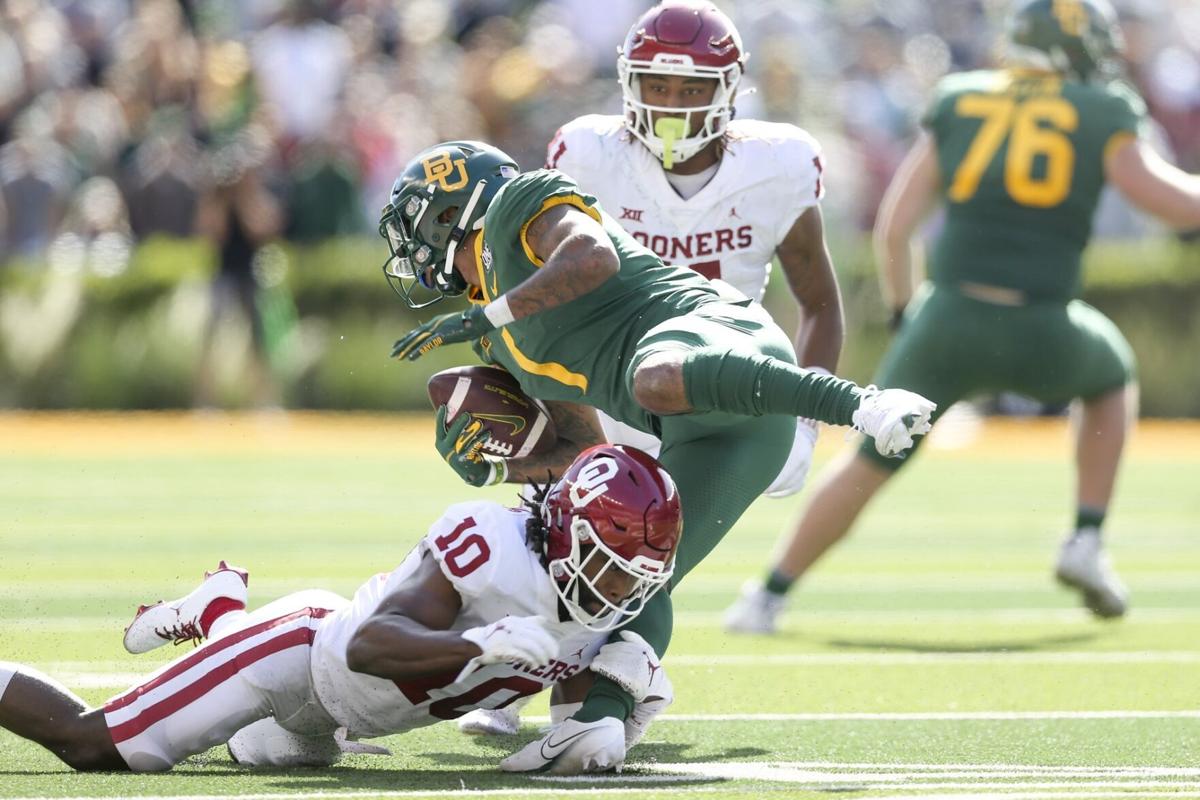 NORMAN — Oklahoma safety Pat Fields' top Bedlam memory came from a distance.
He was standing on the OU sideline as a freshman in 2018 when the Sooners' Tre Brown broke up Oklahoma State's potential game-winning two-conversion attempt to end the 2018 game in Norman.
Final score that afternoon at Owen Field: OU 48, OSU 47.
Results like that helped Bedlam move into the national college football consciousness over the past two decades. The Sooners and Cowboys could unleash offensive arsenals on another that would make the fight coordinator of a "Rocky" movie jealous.
"The stigma of the Big 12 has always been that nobody plays any defense," Fields said.
But in 2021, things are different. OU (10-1, 7-1 Big 12) is used to having an elite offense. but it is getting by with one currently 31st in the FBS in total offense. The Cowboys (10-1, 7-1) are No. 60 in that category.
The latest edition of Bedlam is about defense, which OSU has ridden like Bill Shoemaker this season. The Cowboys are No. 3 in the country in total defense, which is considered rarified air for a Big 12 team.
"They've played at a high level this year. They played very consistent, front's done a good job, creating pressure on quarterbacks and obviously a lot of tackles for loss, sacks, all that," OU coach Lincoln Riley said of the Cowboys' defense. "And they just they've really played, you know, pretty clean football. Haven't given up a lot of big plays or had a lot of penalties and had a lot of busts, you know.
"So they've made people, when people have moved the ball or scored points, people have had to earn it. And that's what really good defenses do, and they've done it."
The Sooners haven't shown that consistency. Punching in at No. 74 in total defense after 11 weeks underscores the difference.
In a game where points figure to be hard to find, the Sooners are an underdog for a reason. But let's not forget recent Bedlam trends. Since that 2018 offensive onslaught, OU has given up a combined 29 points in the past two meetings. In last season's 41-13 victory at Owen Field, it was a touchdown and two field goals. In the 2019 game at Boone Pickens Stadium, OU held OSU to a touchdown and three field goals in the 34-16 win.
Is OU's defense being overlooked?
"If you perform well, you're going to get noticed for it. They deserve it because they have been performing well," OU defensive end Isaiah Thomas said. "But I wouldn't say we've been overlooked, at least from our perspective, because I focus on what we have in our locker room and out there on the field, because what we do obviously works as well. We have the same record going into this game.
"Obviously, there's spurts and there's times where we didn't execute the way we want to, but at the end of the day we do just good enough to get to the number of wins."
Bedlam trends are what they are. But what happened over the past three months points toward a rock fight breaking out on Saturday in Stillwater. The best defense is going to win. The Sooners don't believe they're disadvantaged.
Photos: No. 13 Oklahoma holds off Iowa State
Oklahoma vs Iowa State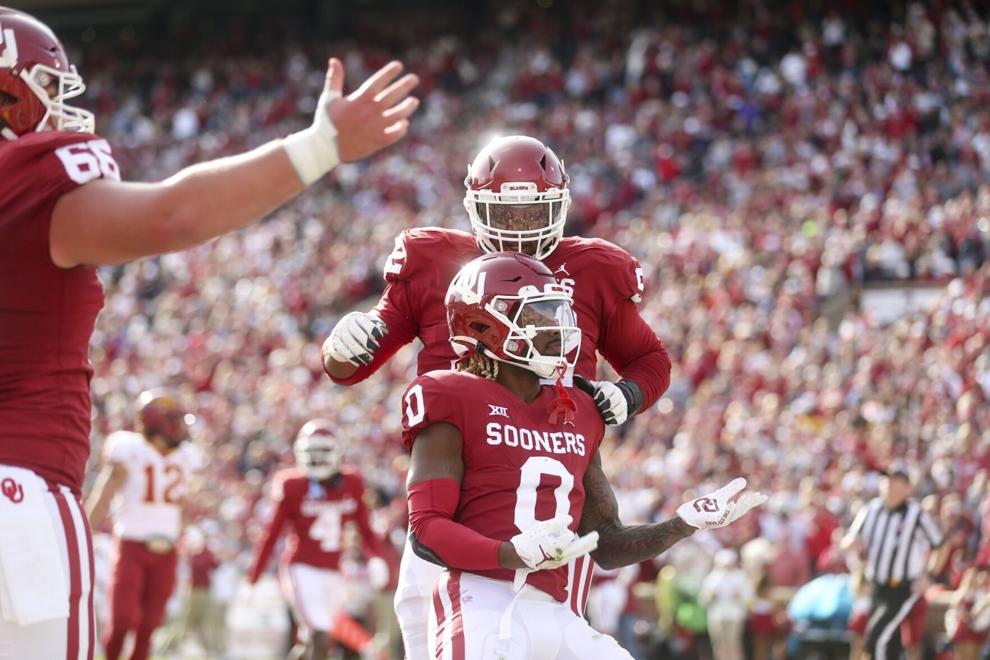 Oklahoma vs Iowa State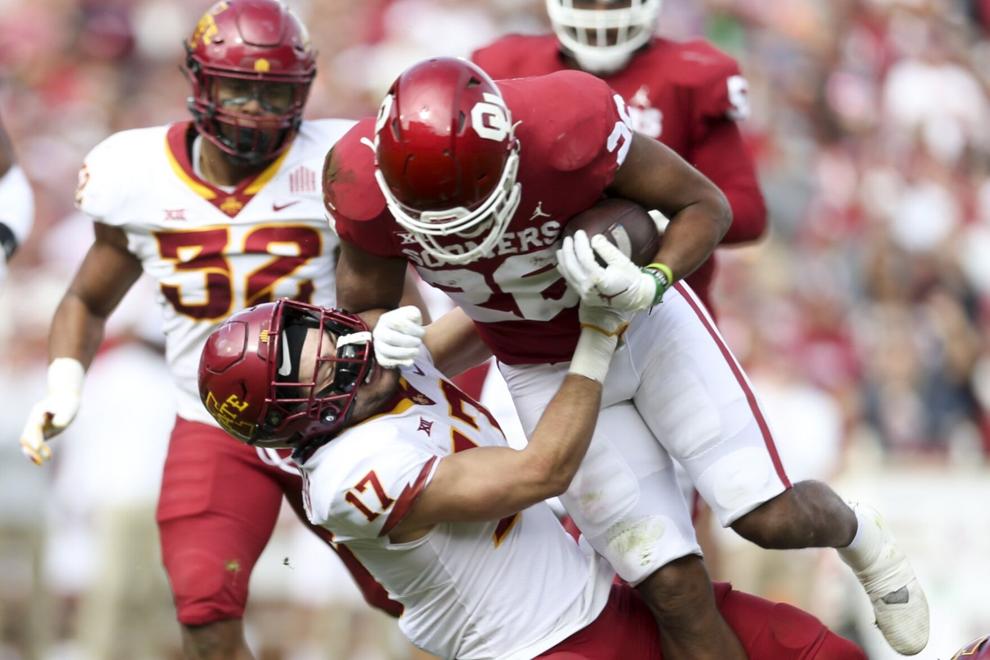 Oklahoma vs Iowa State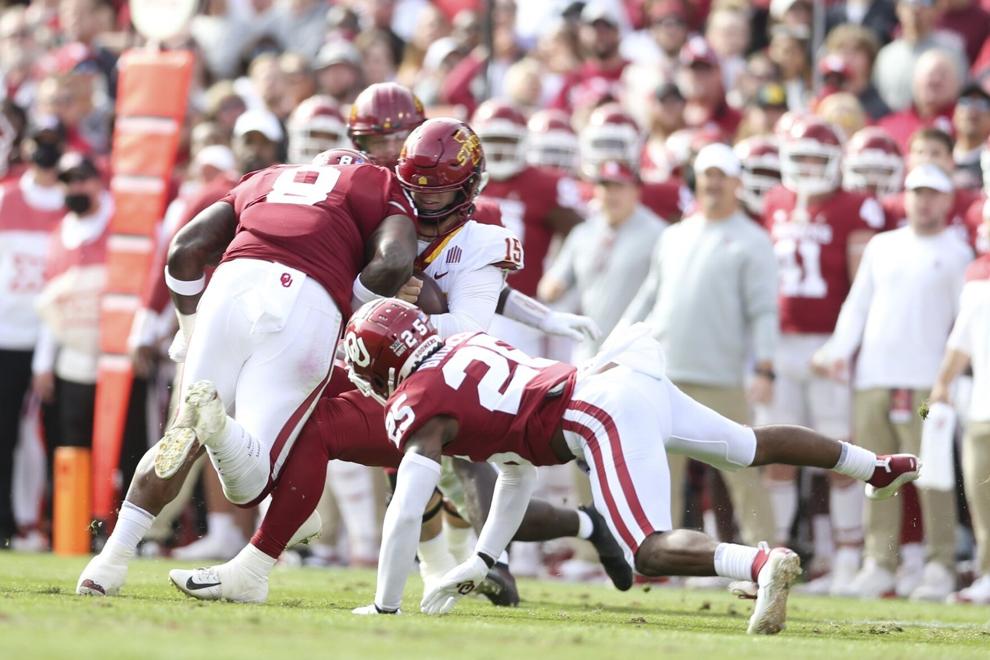 Oklahoma vs Iowa State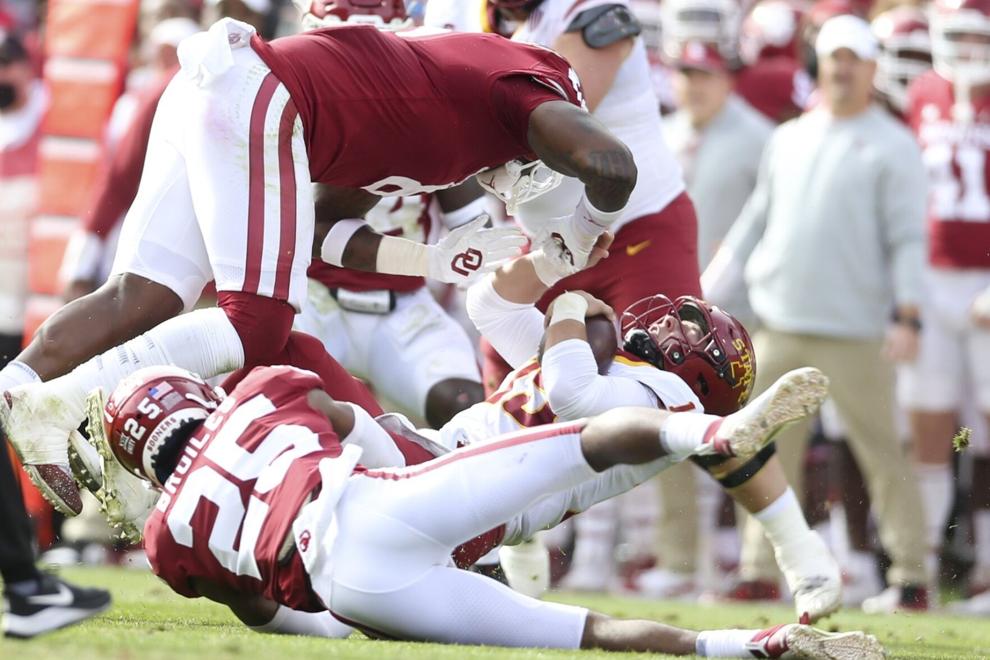 Oklahoma vs Iowa State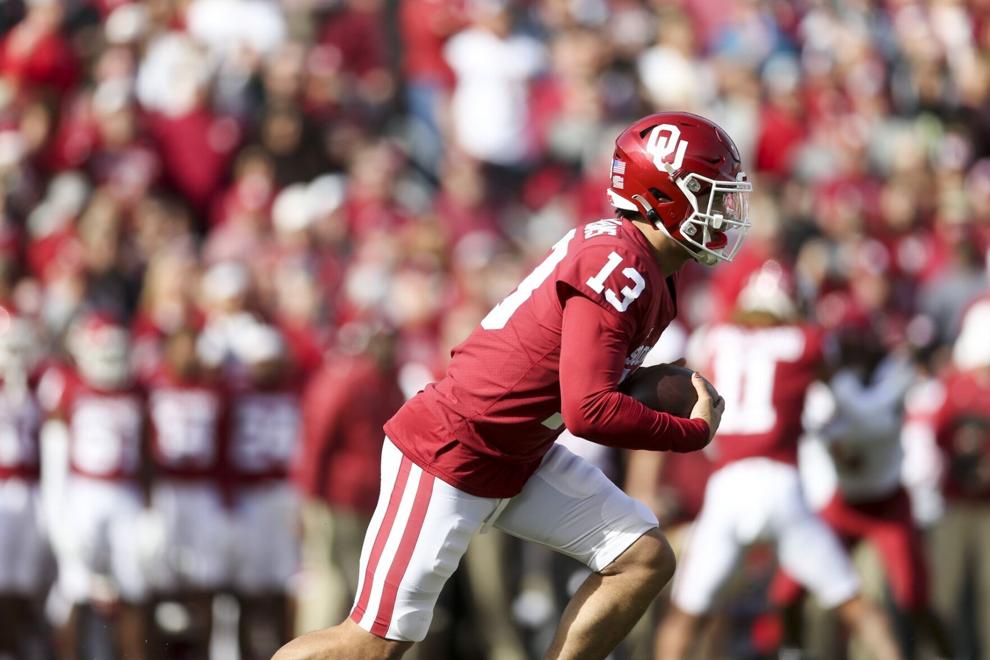 Oklahoma vs Iowa State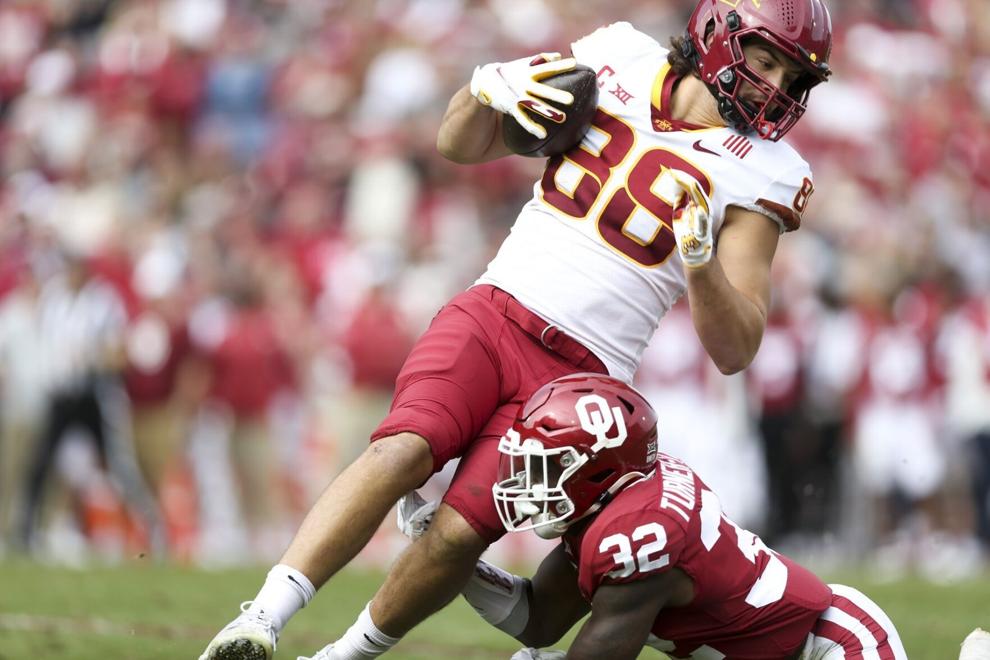 Oklahoma vs Iowa State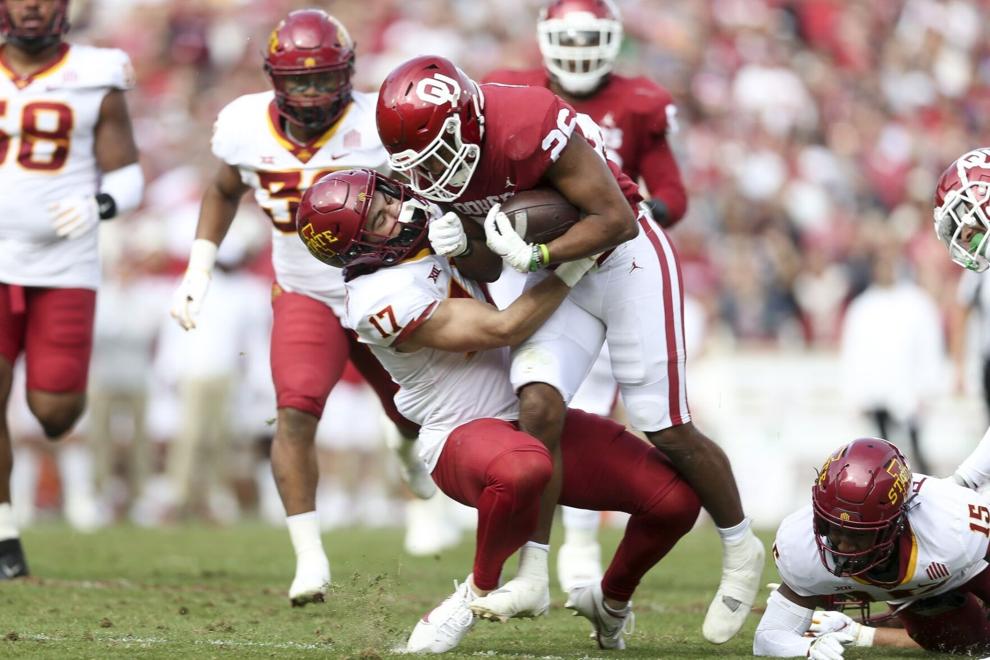 Oklahoma vs Iowa State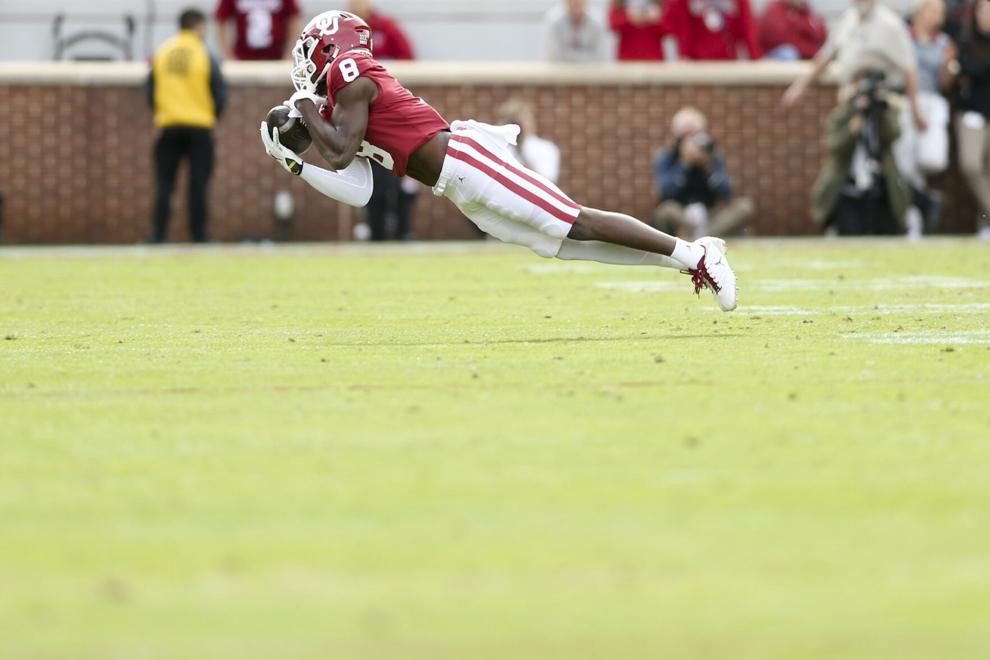 Oklahoma vs Iowa State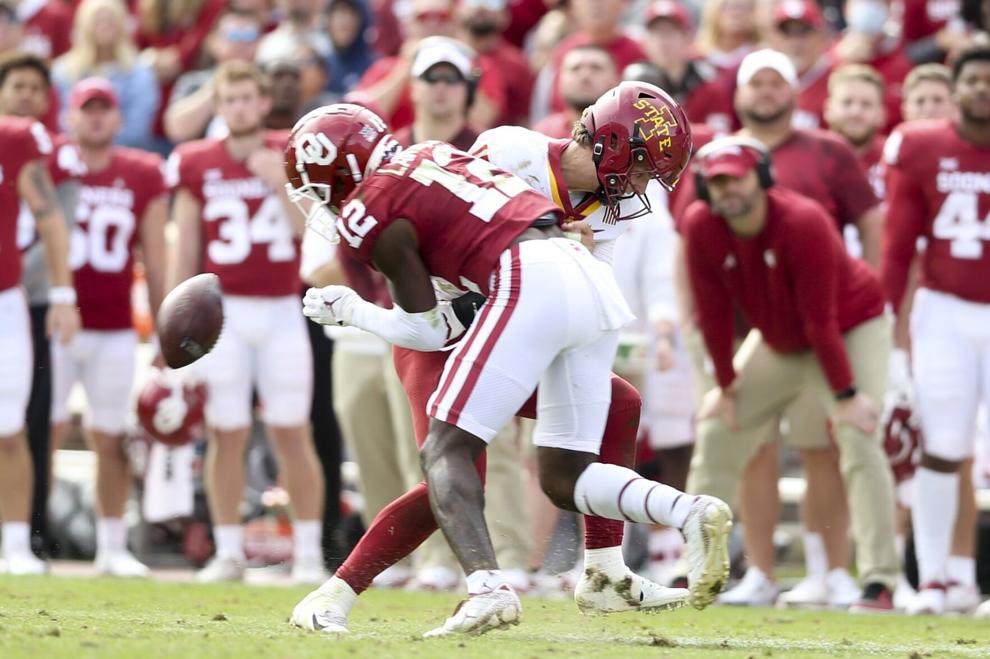 Oklahoma vs Iowa State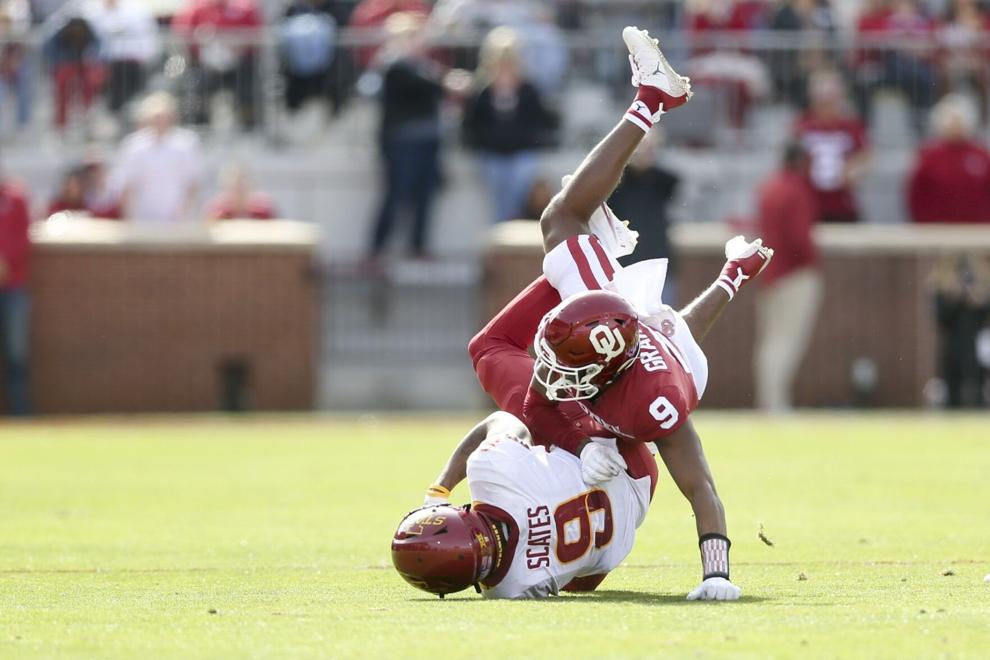 Oklahoma vs Iowa State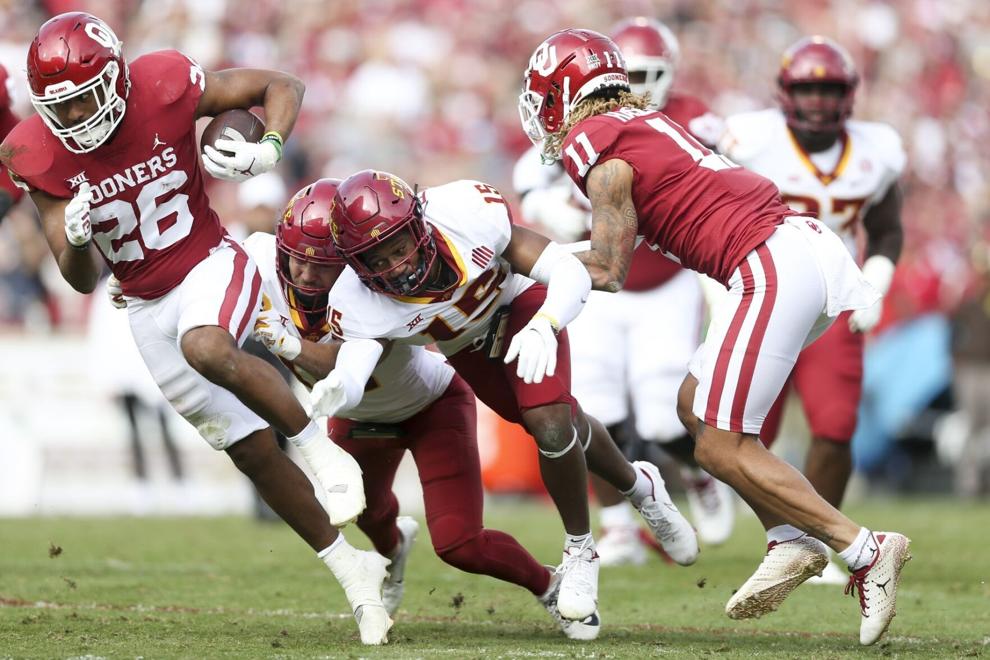 Oklahoma vs Iowa State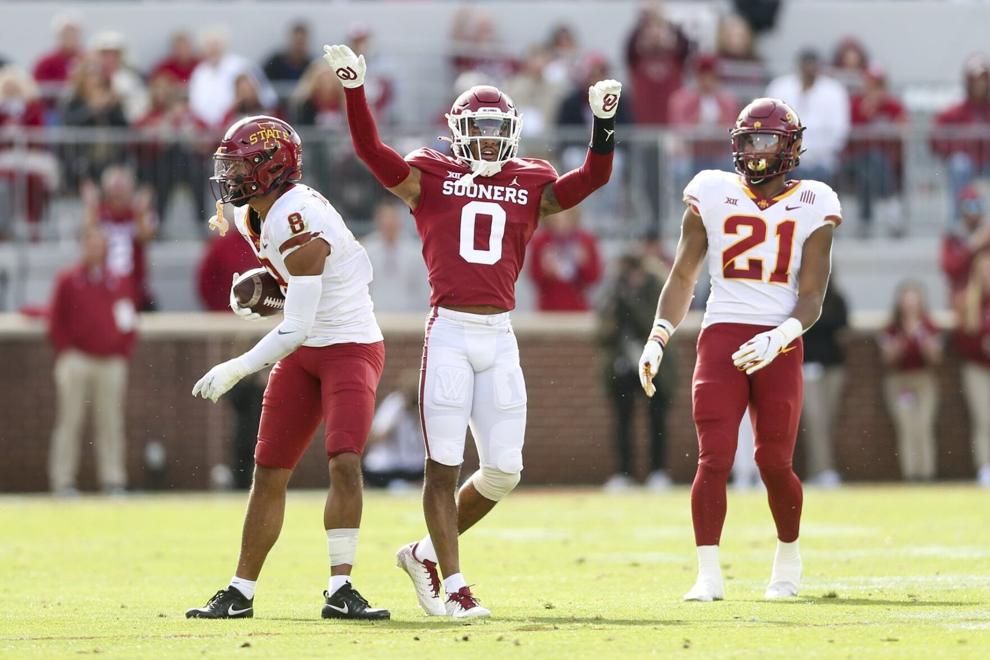 Oklahoma vs Iowa State
Oklahoma vs Iowa State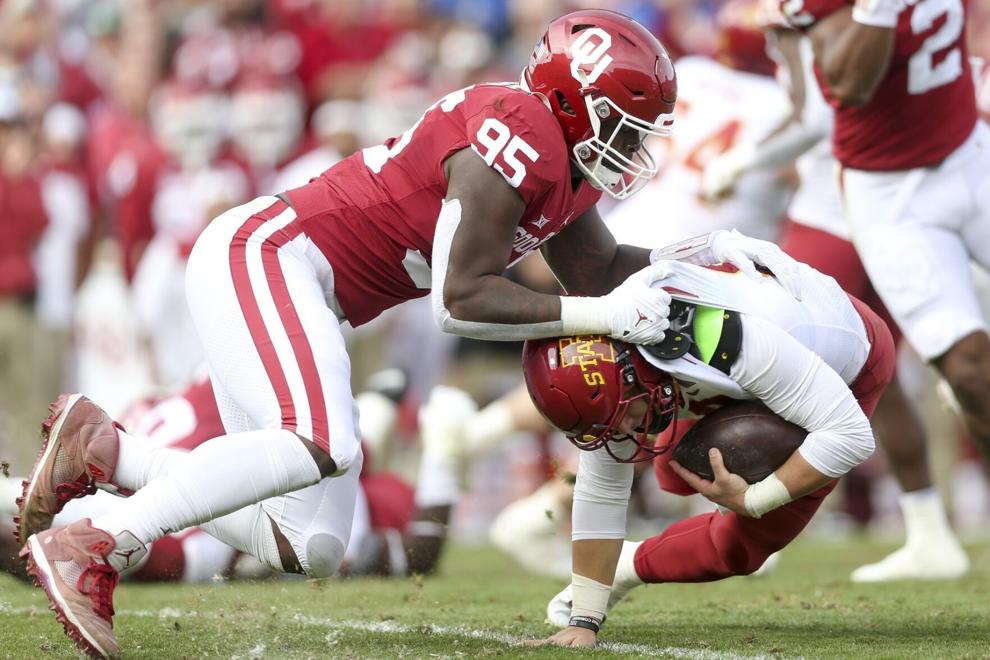 Oklahoma vs Iowa State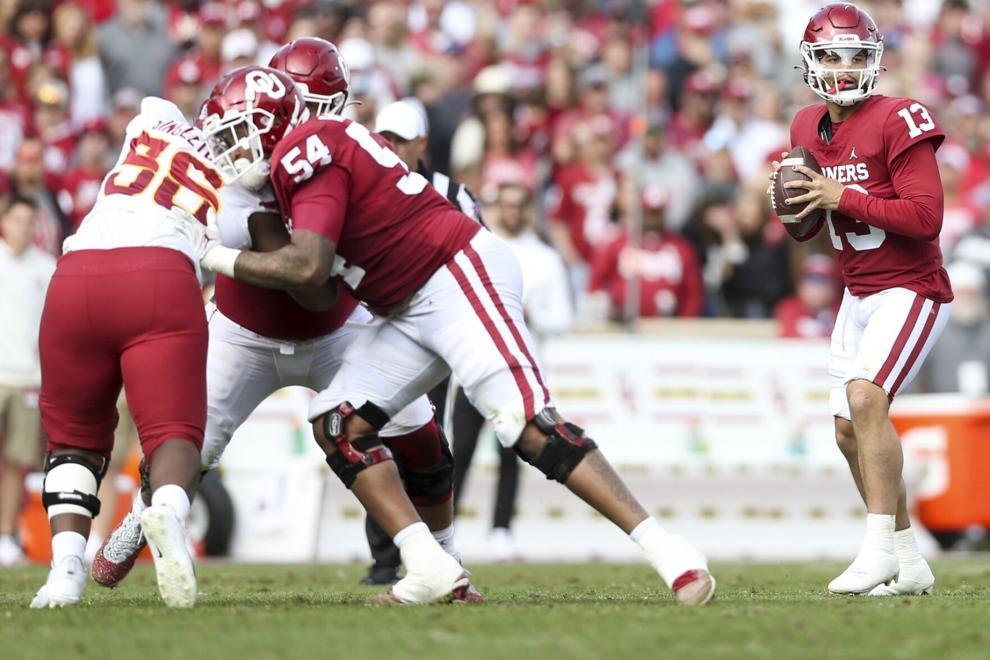 Oklahoma vs Iowa State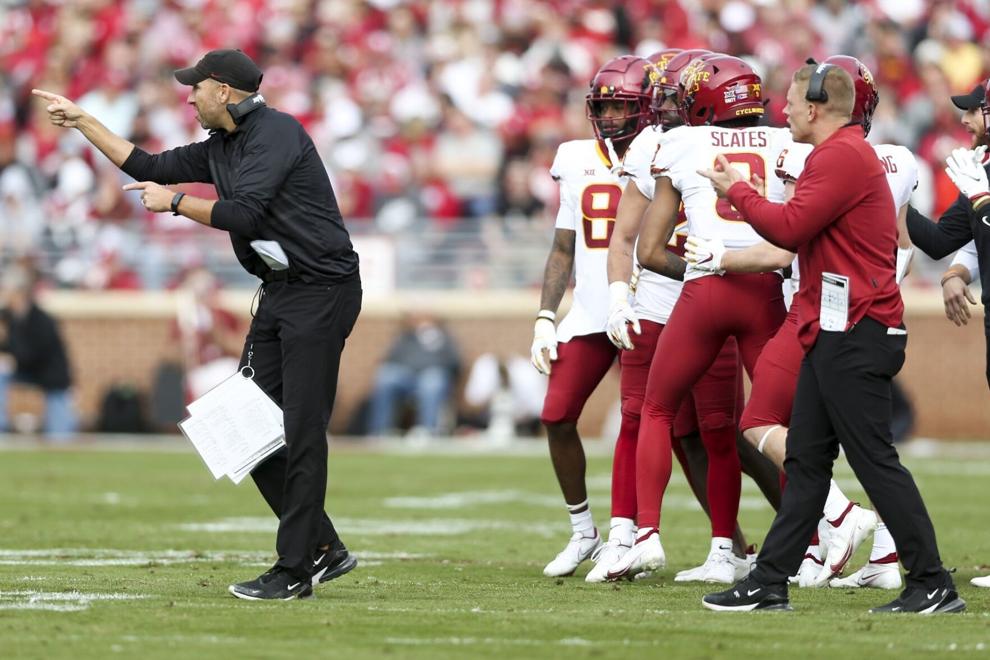 Oklahoma vs Iowa State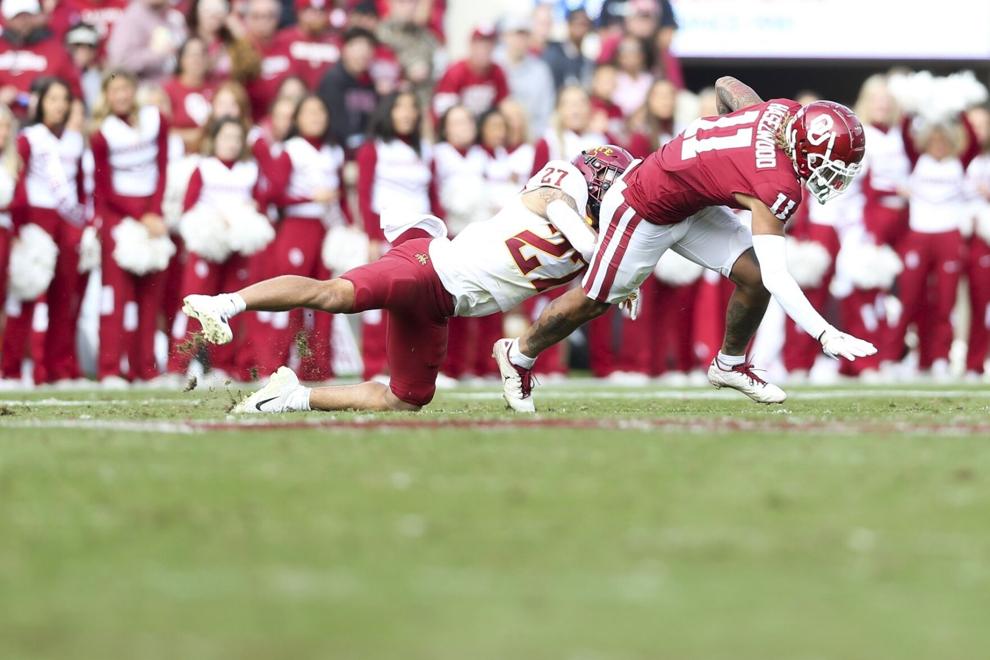 Oklahoma vs Iowa State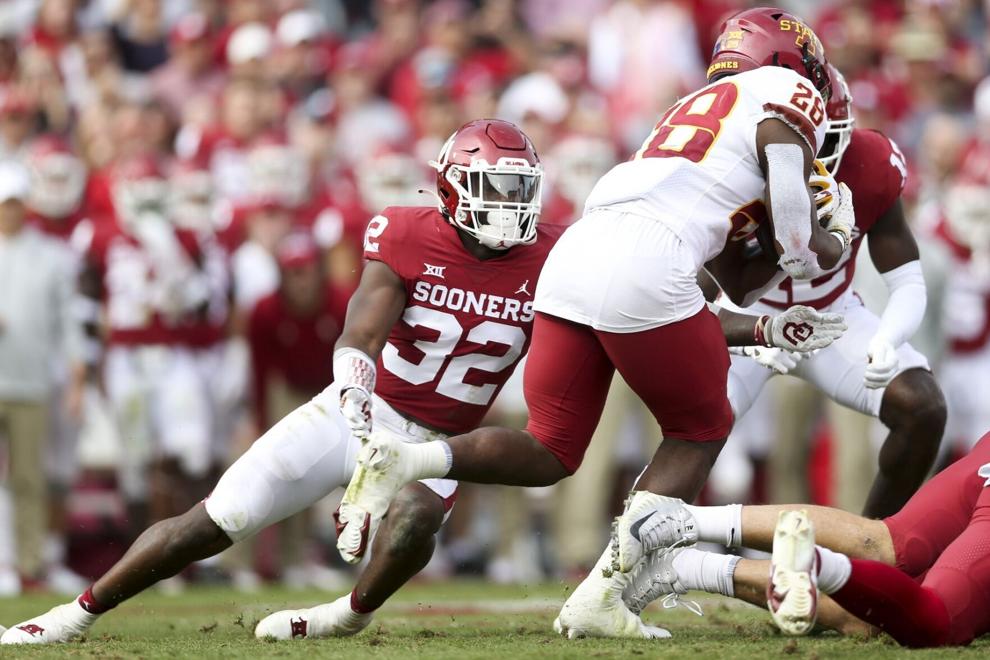 Oklahoma vs Iowa State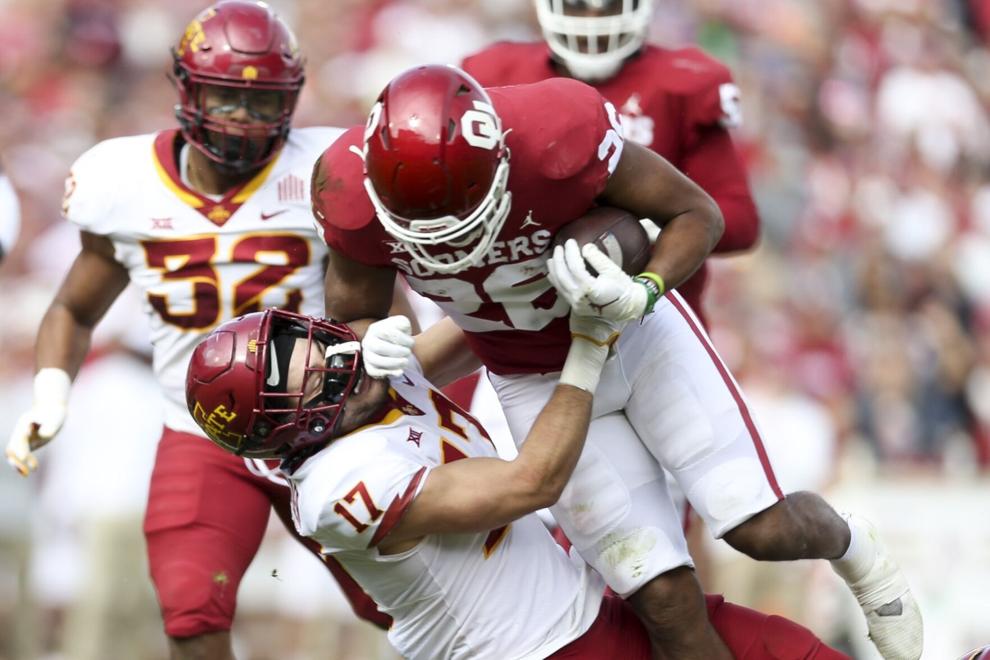 Oklahoma vs Iowa State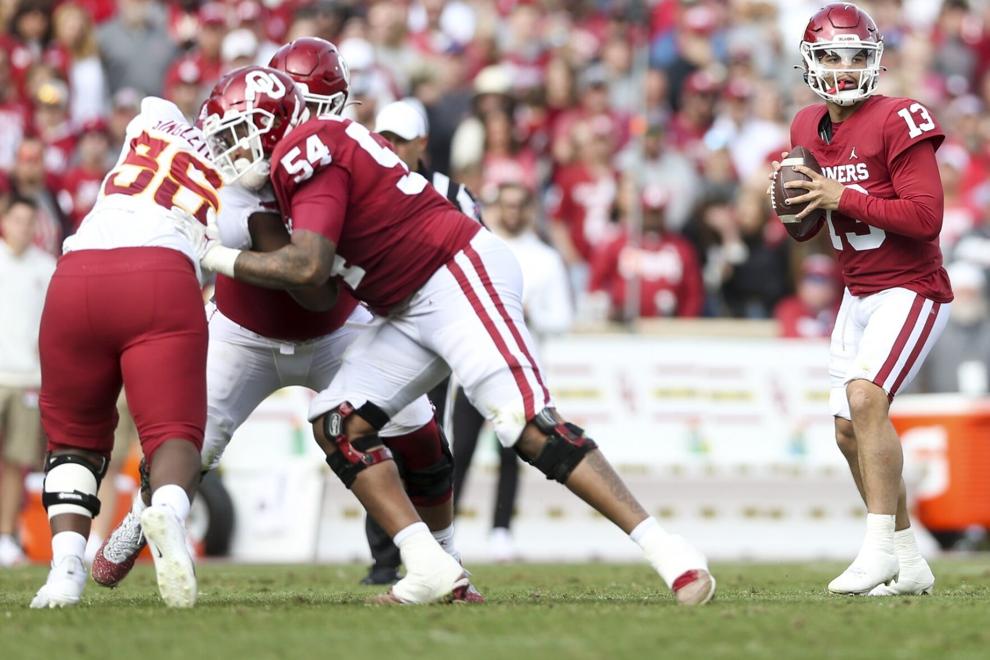 Oklahoma vs Iowa State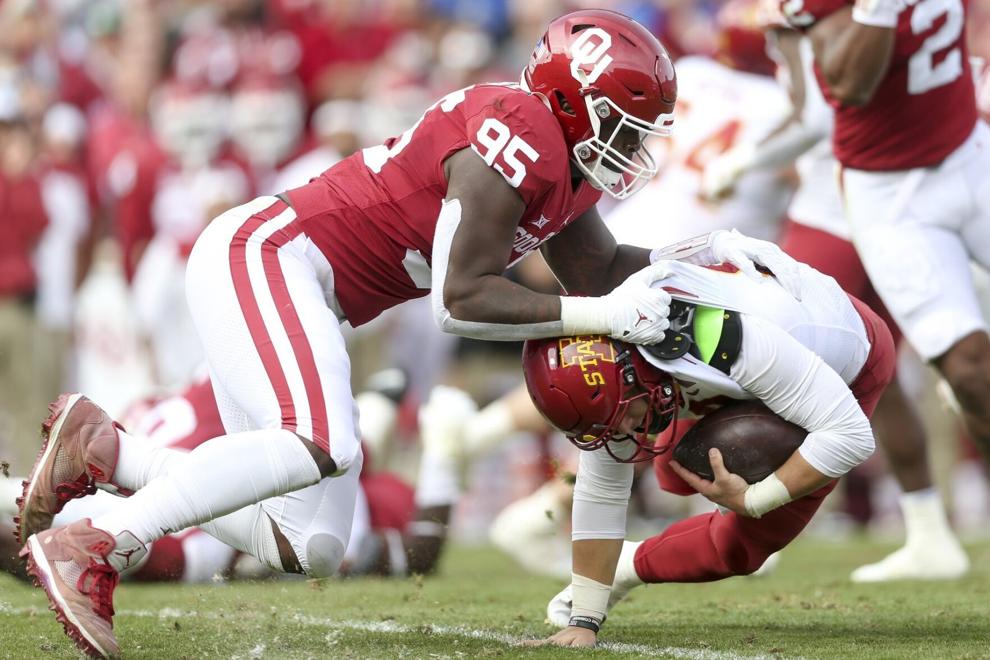 Oklahoma vs Iowa State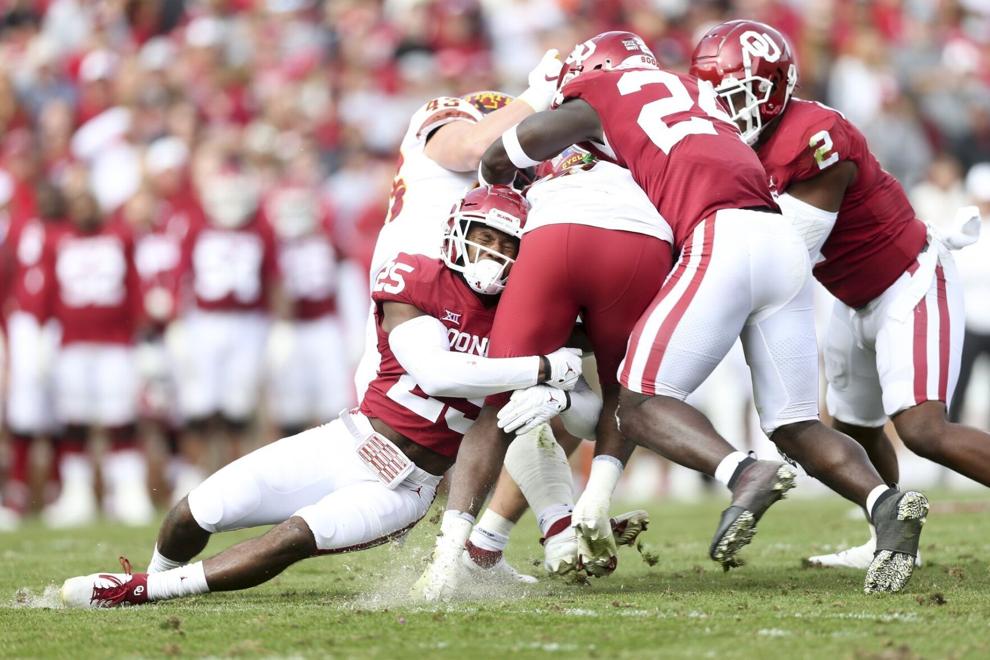 Oklahoma vs Iowa State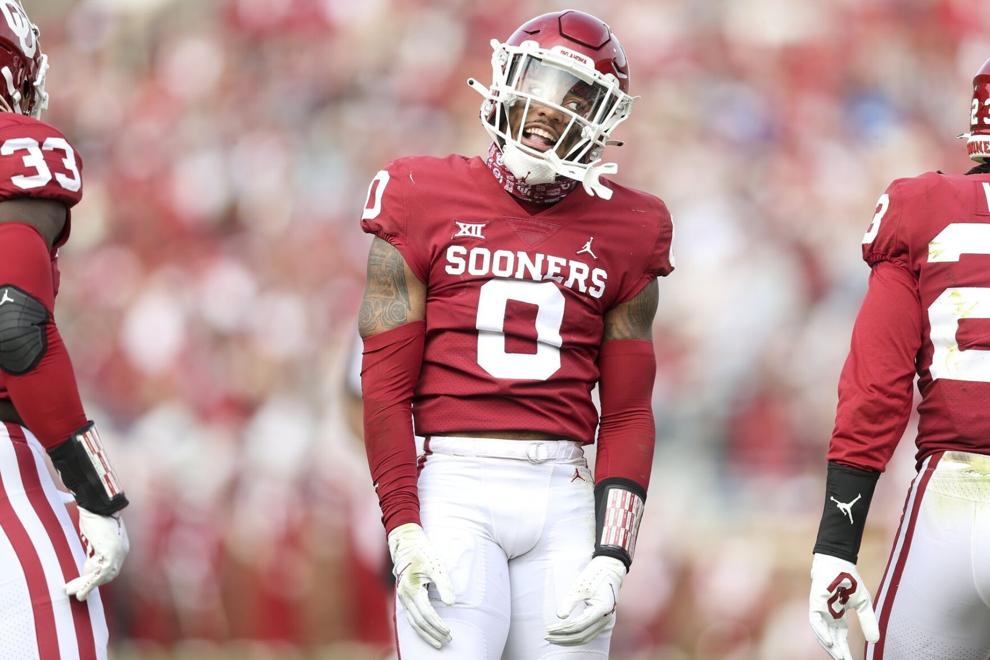 Oklahoma vs Iowa State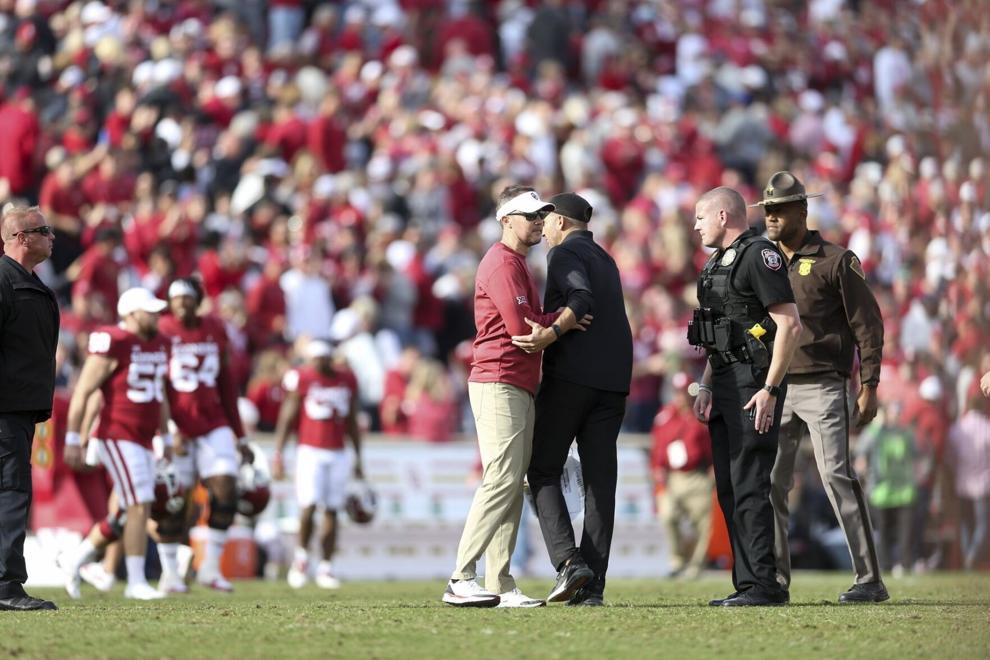 Oklahoma vs Iowa State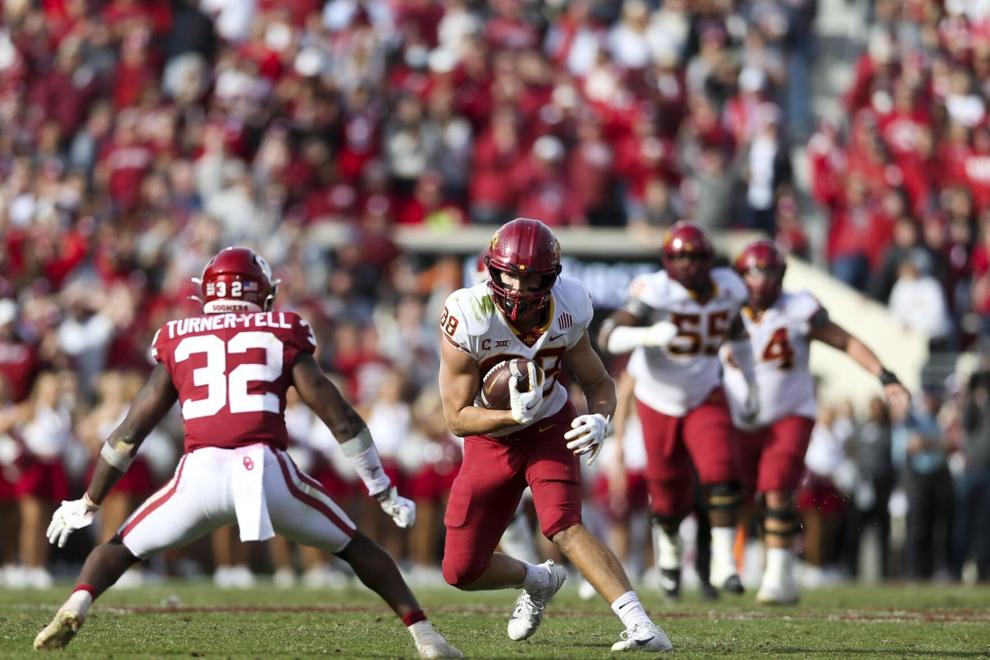 Oklahoma vs Iowa State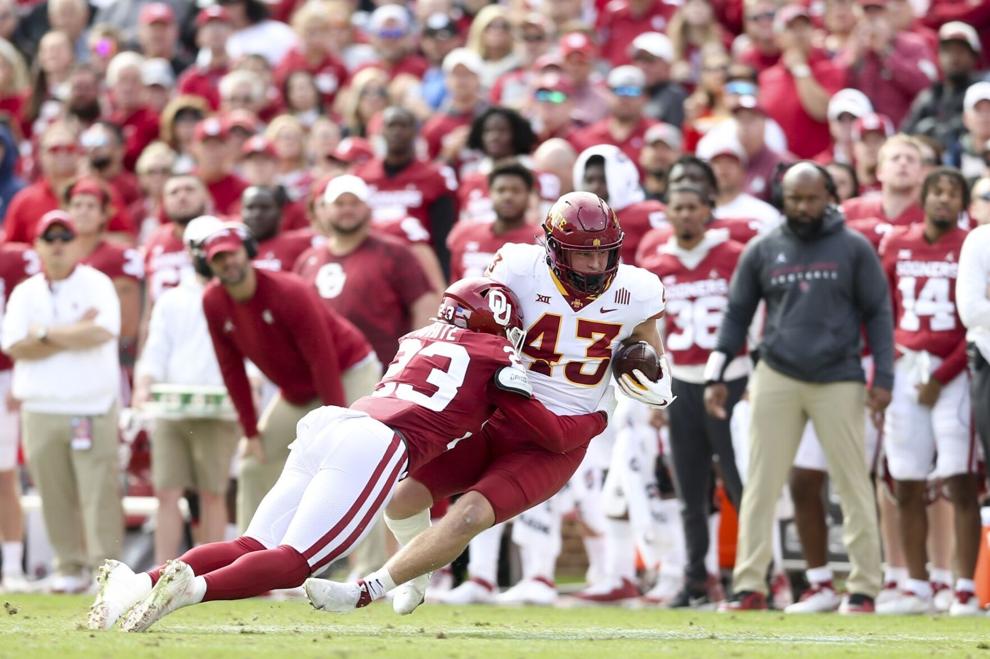 Oklahoma vs Iowa State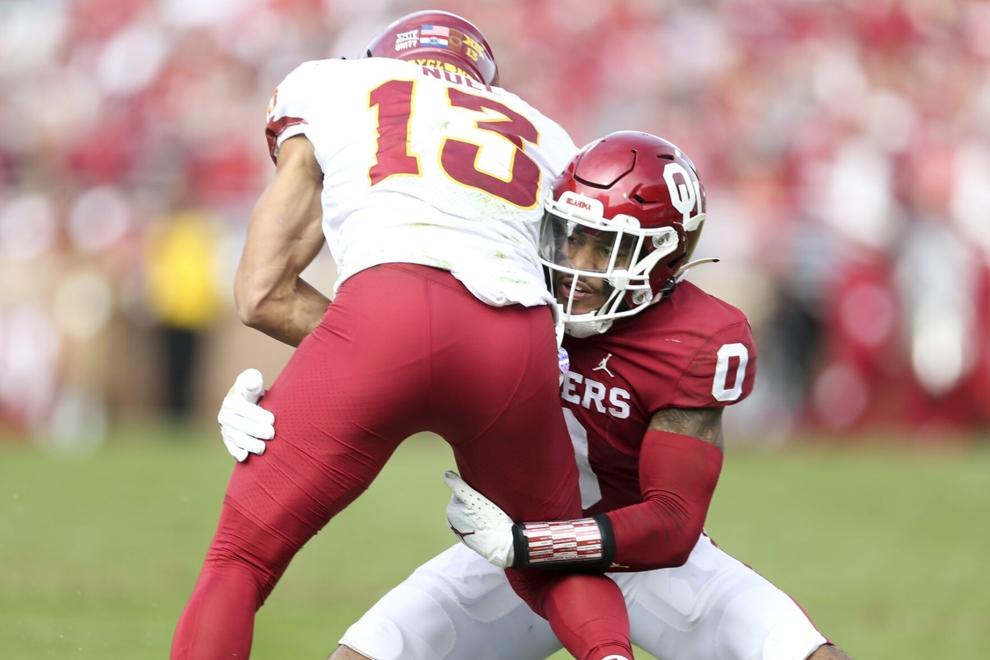 Oklahoma vs Iowa State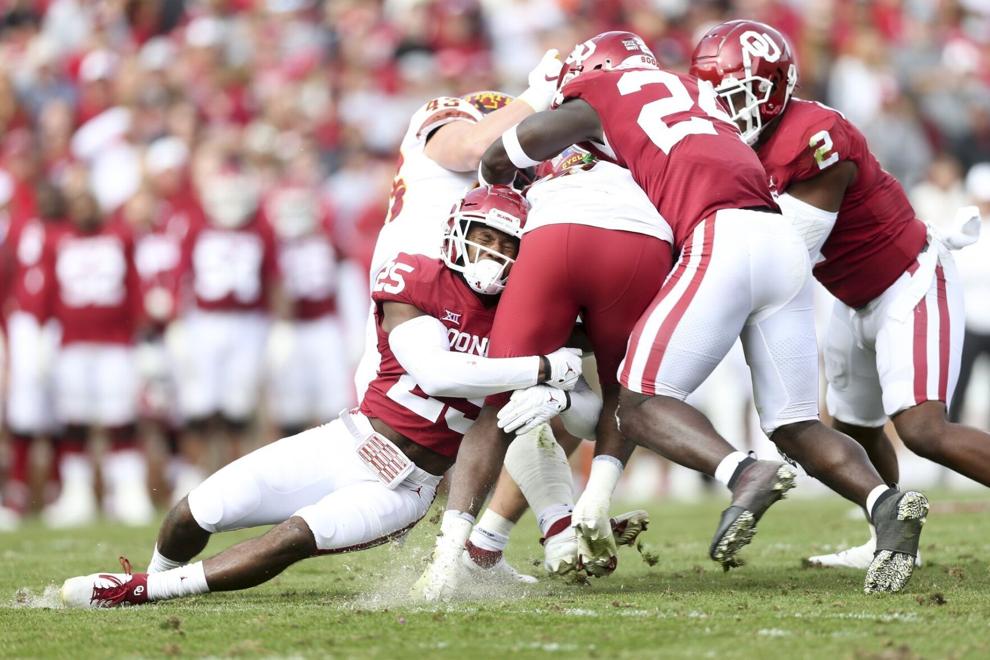 Oklahoma vs Iowa State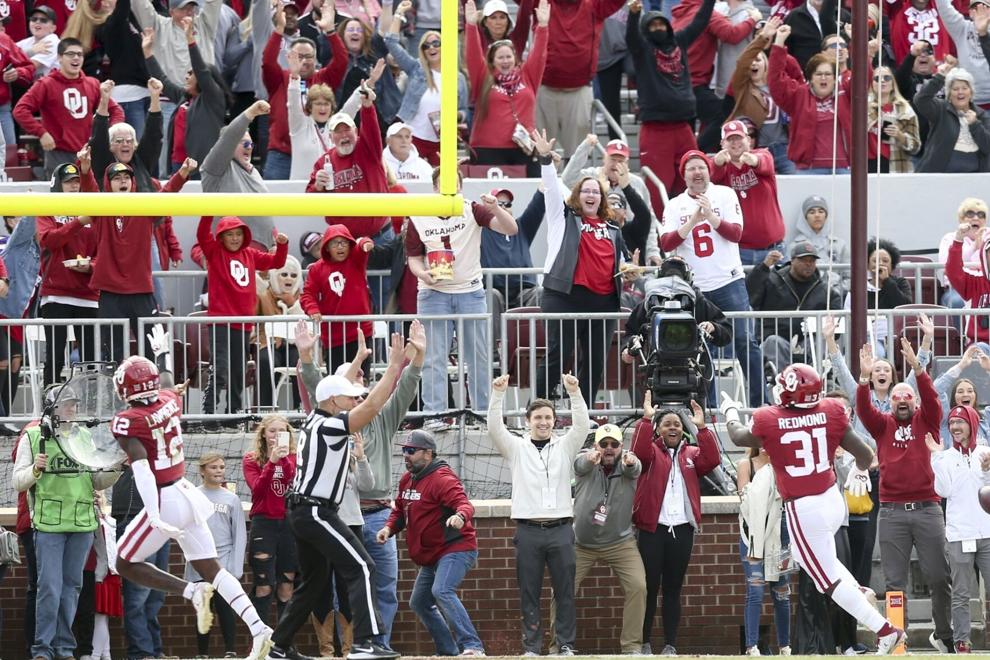 Oklahoma vs Iowa State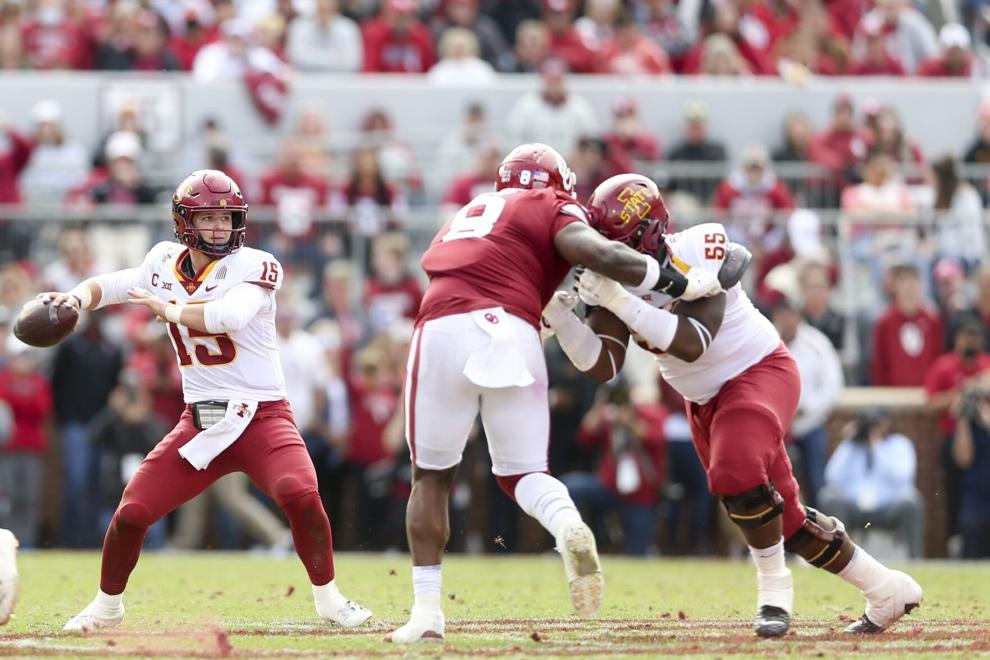 Oklahoma vs Iowa State
Oklahoma vs Iowa State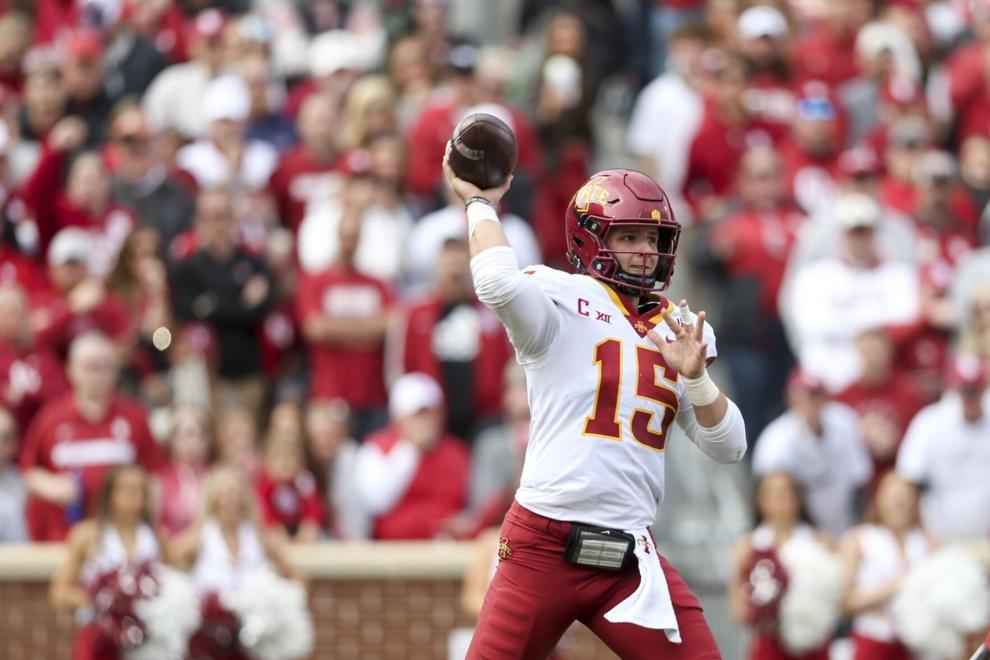 Oklahoma vs Iowa State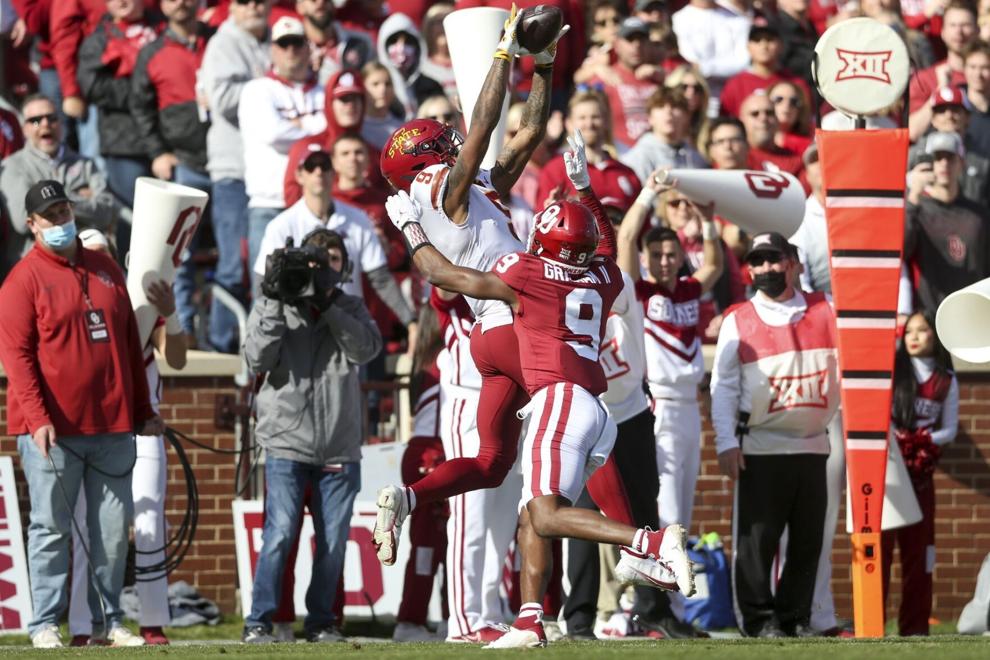 Oklahoma vs Iowa State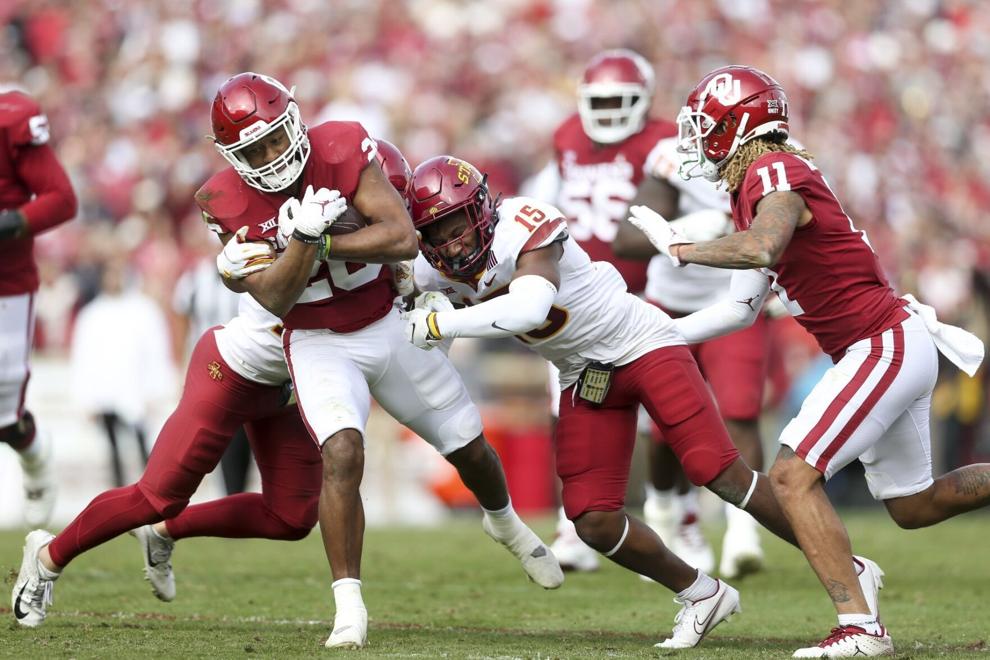 Oklahoma vs Iowa State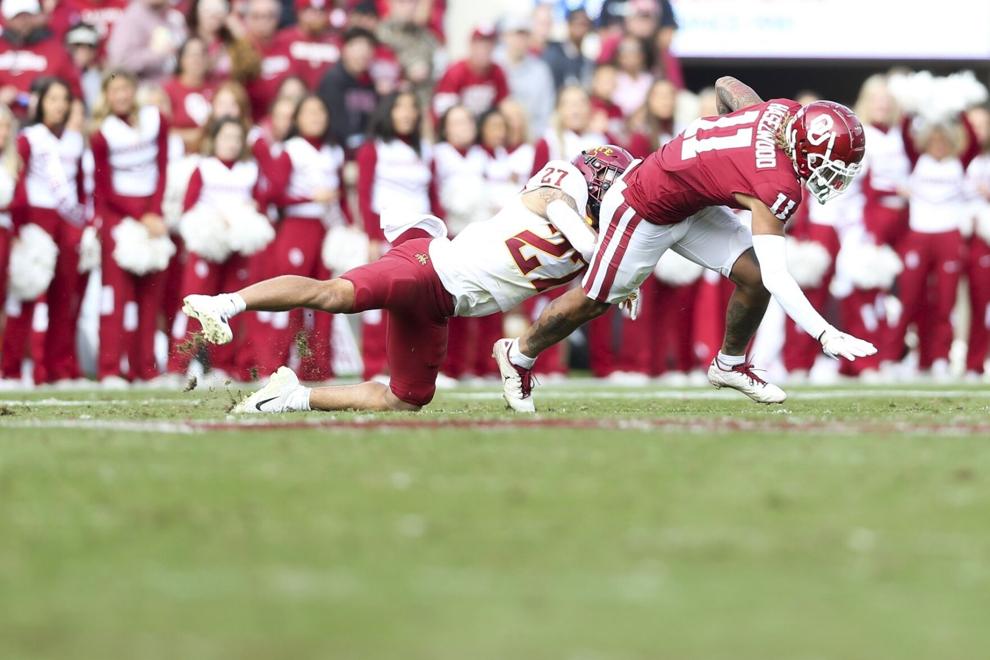 Oklahoma vs Iowa State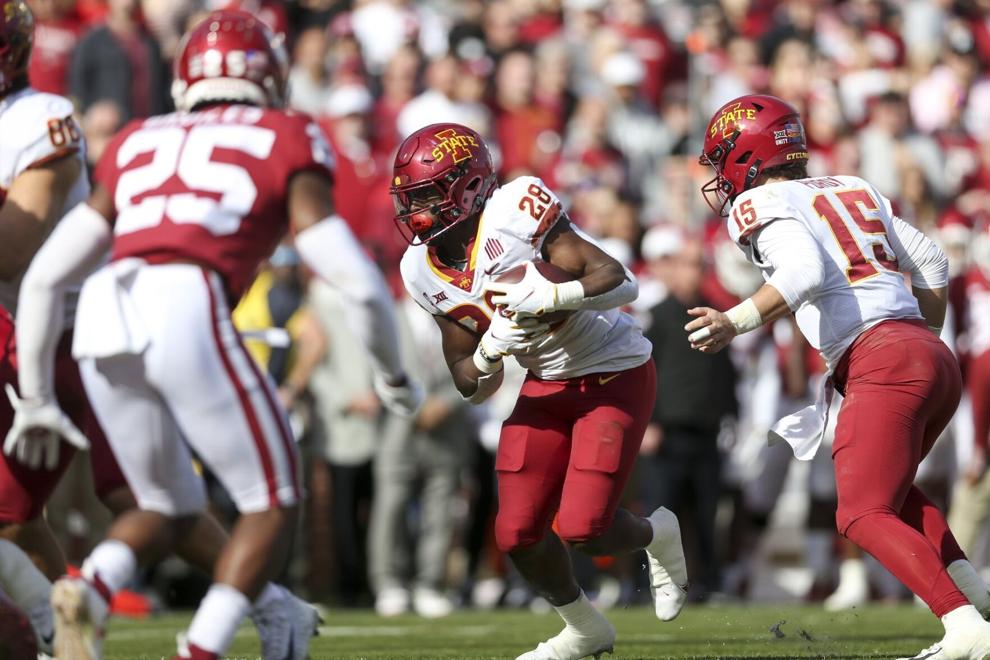 Oklahoma vs Iowa State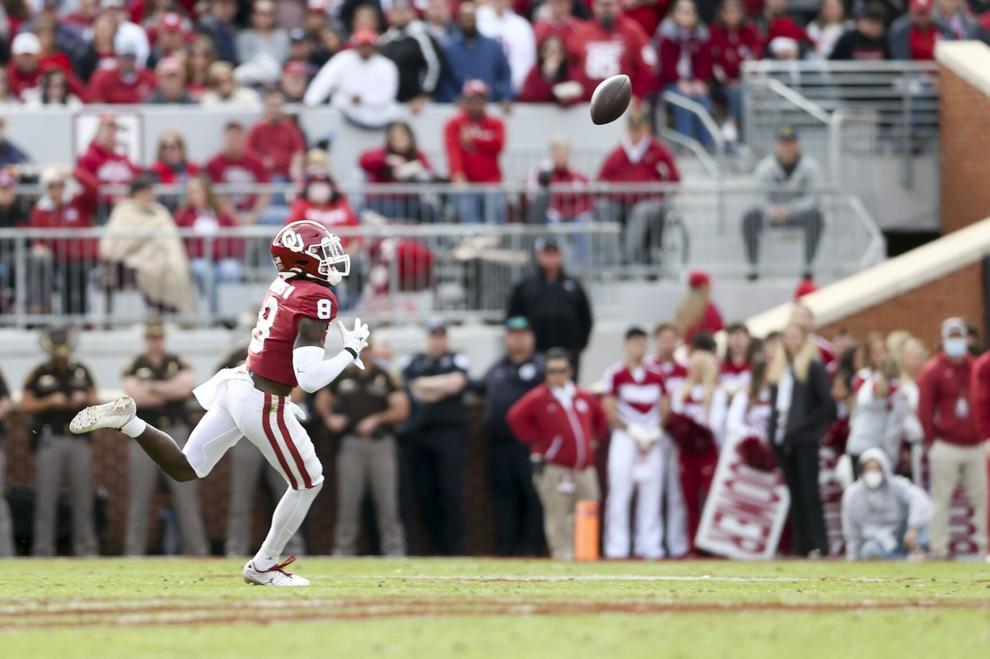 Oklahoma vs Iowa State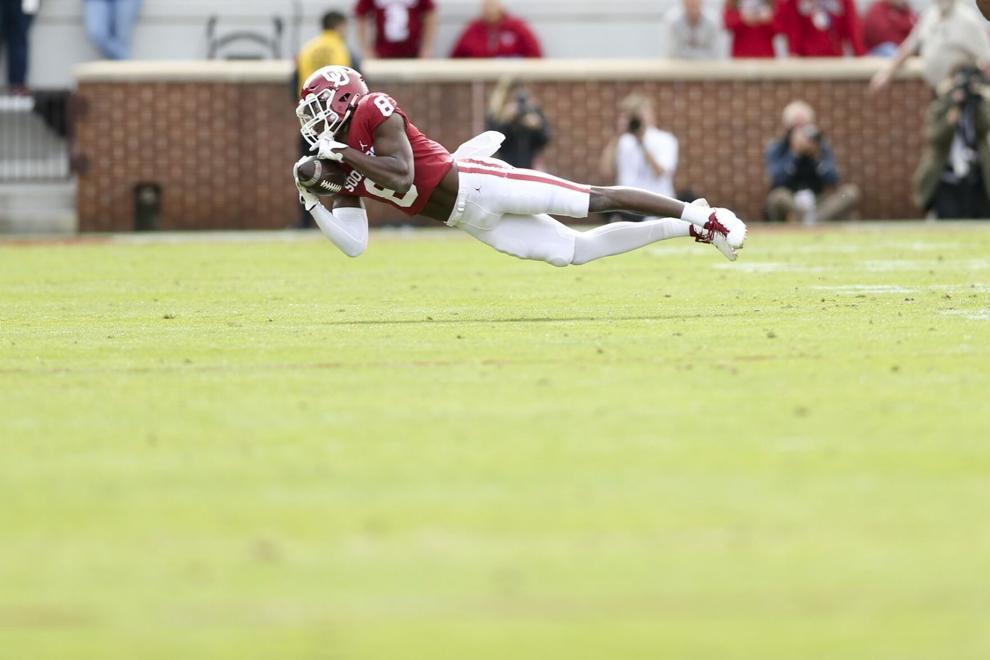 Oklahoma vs Iowa State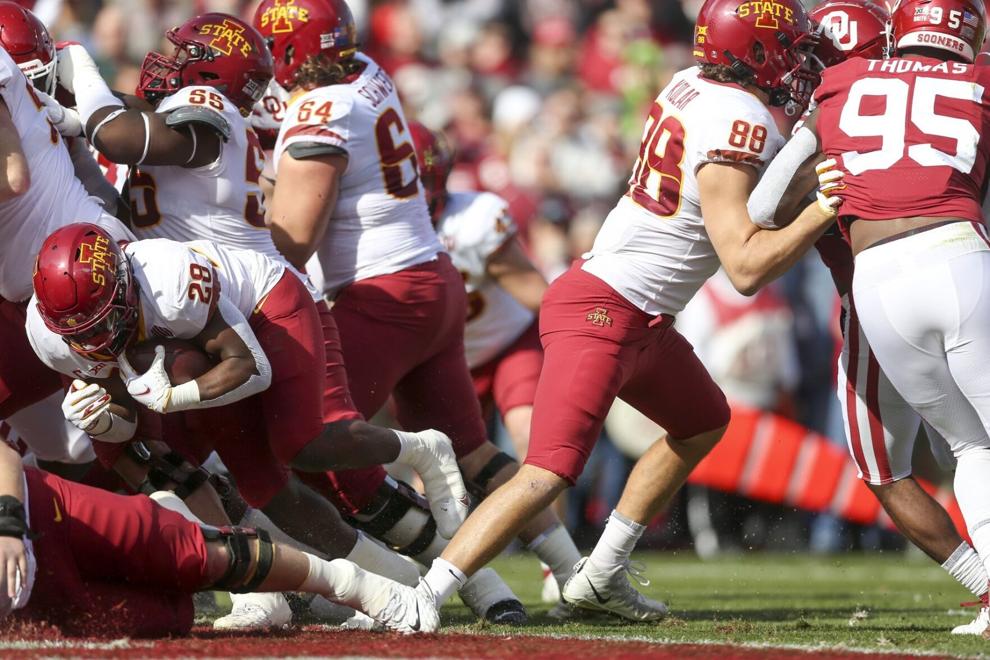 Oklahoma vs Iowa State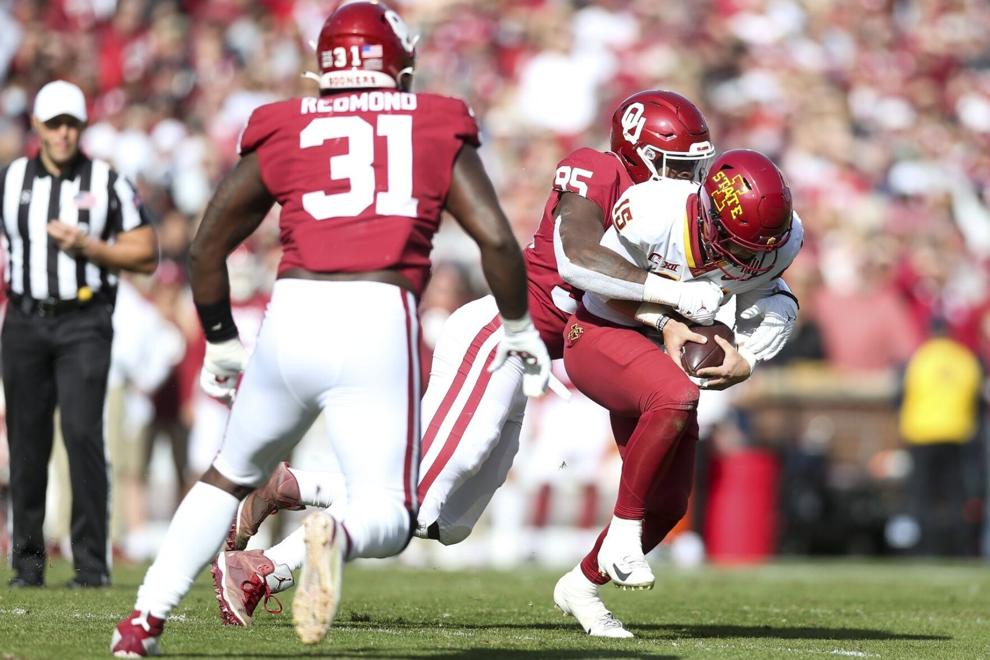 Oklahoma vs Iowa State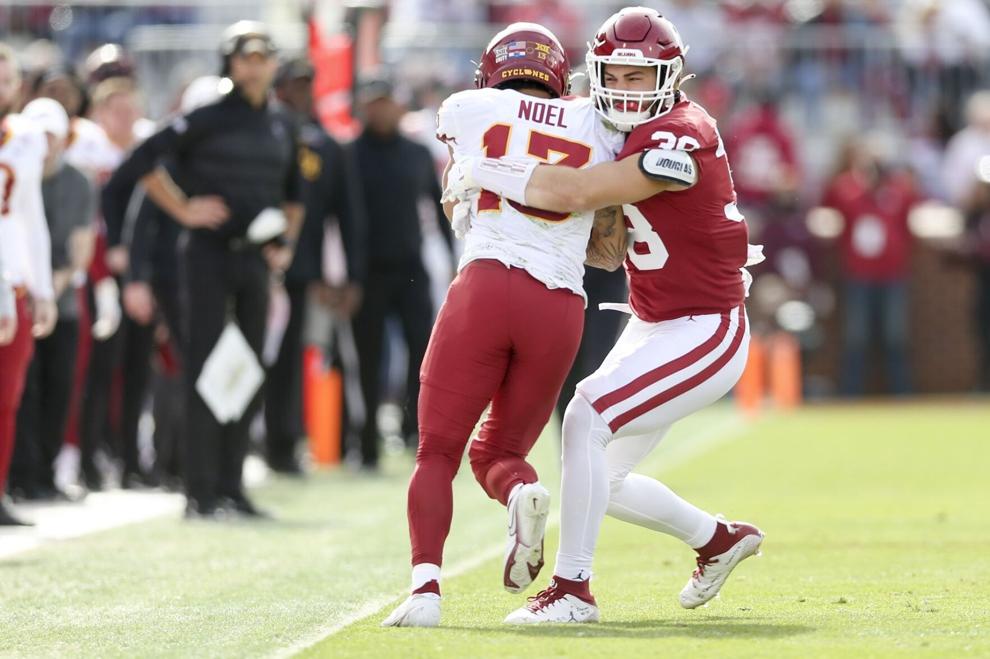 Oklahoma vs Iowa State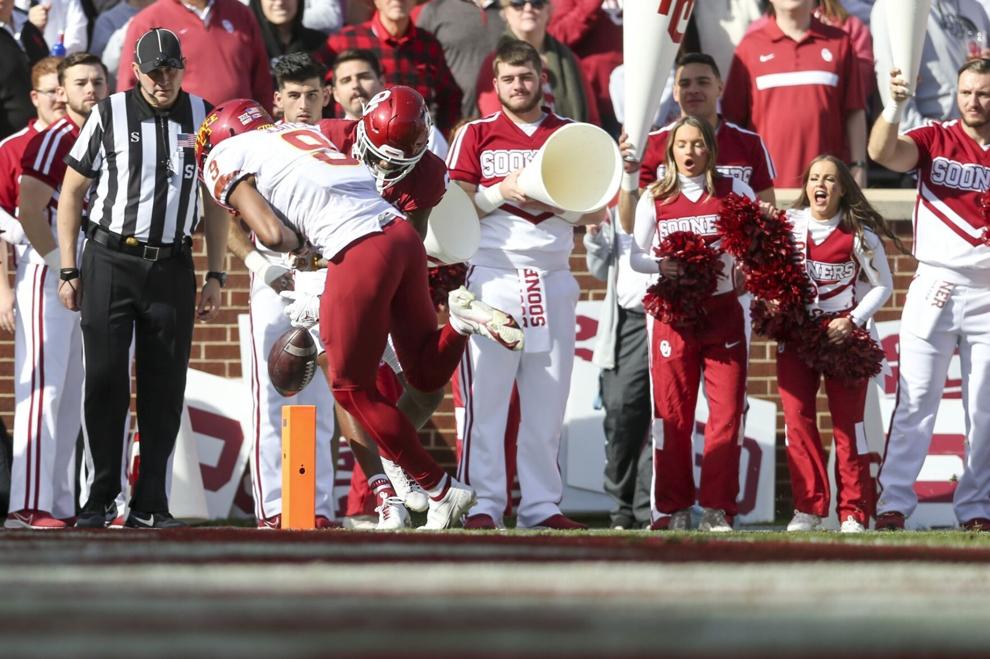 Oklahoma vs Iowa State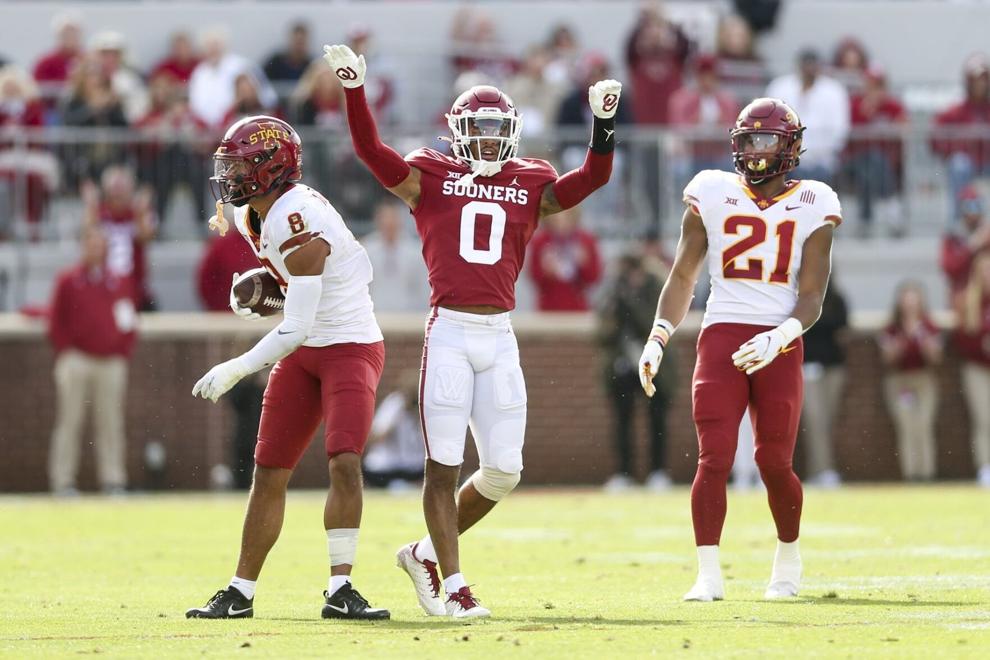 Oklahoma vs Iowa State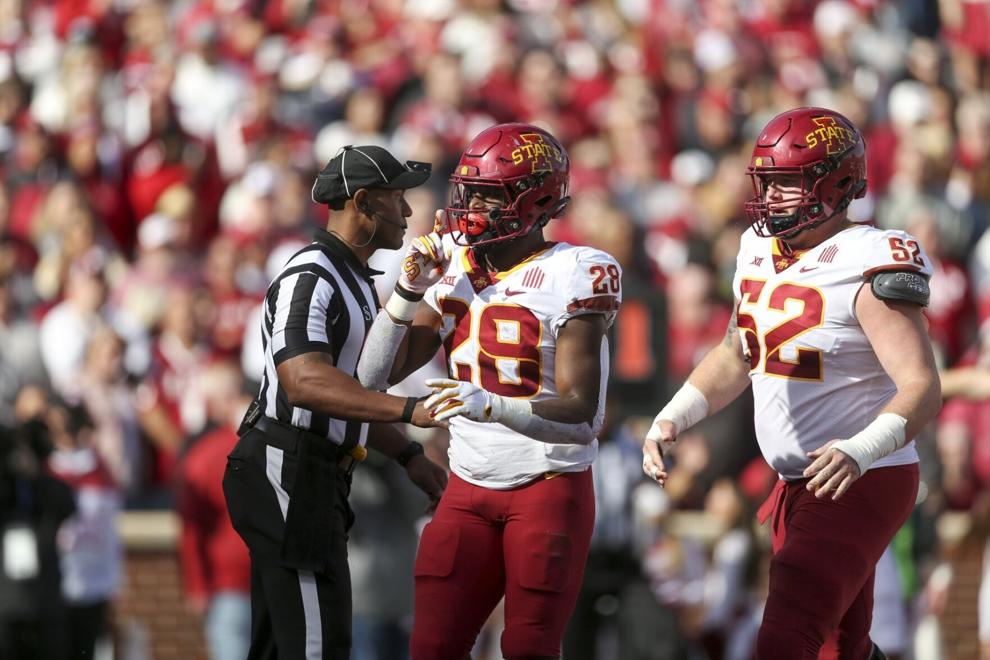 Oklahoma vs Iowa State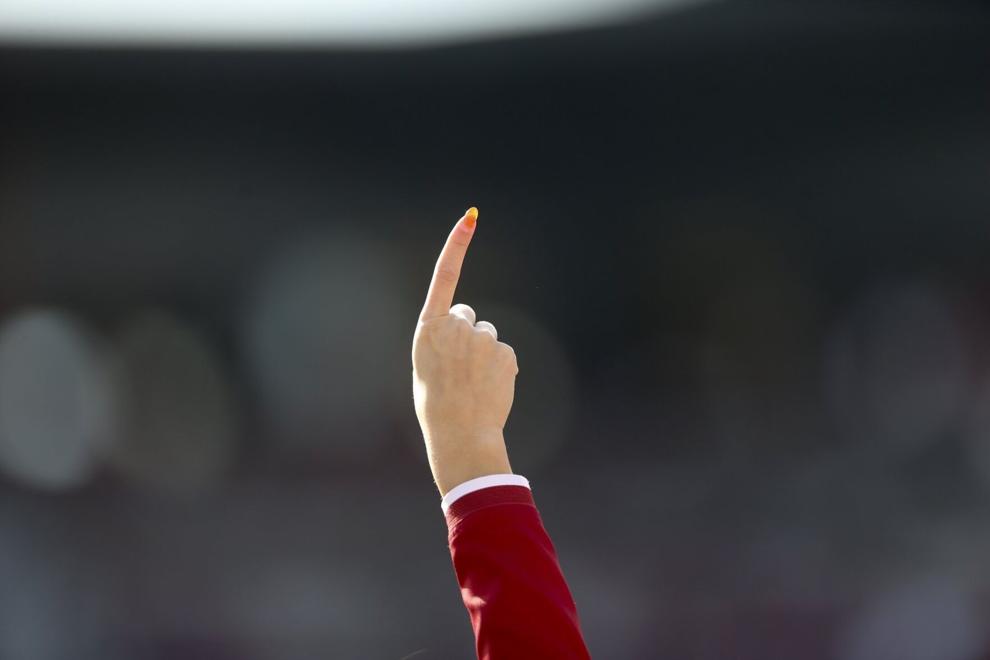 Oklahoma vs Iowa State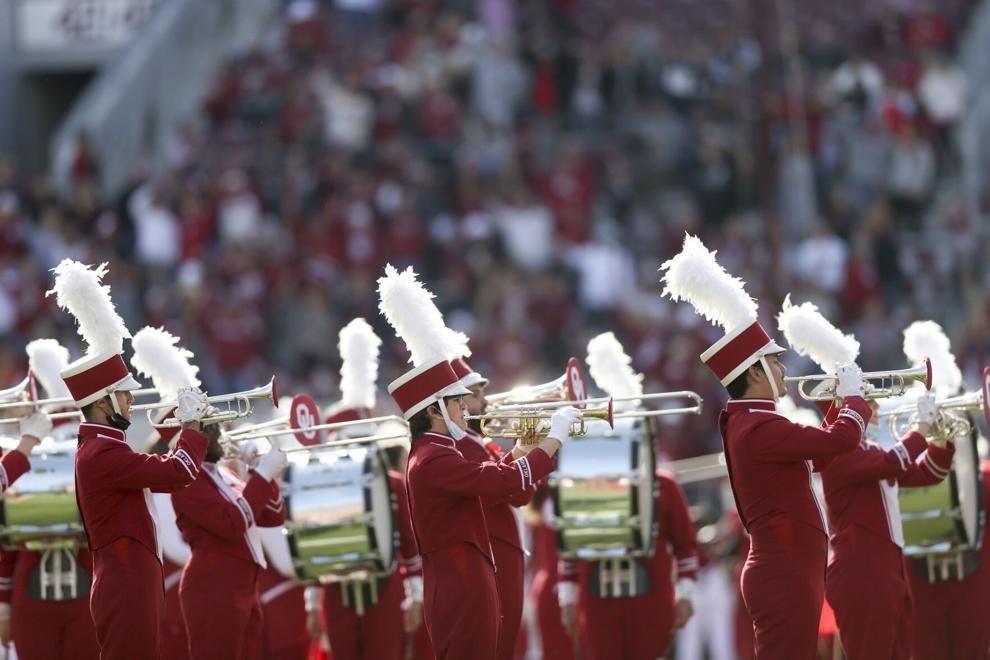 Oklahoma vs Iowa State
Oklahoma vs Iowa State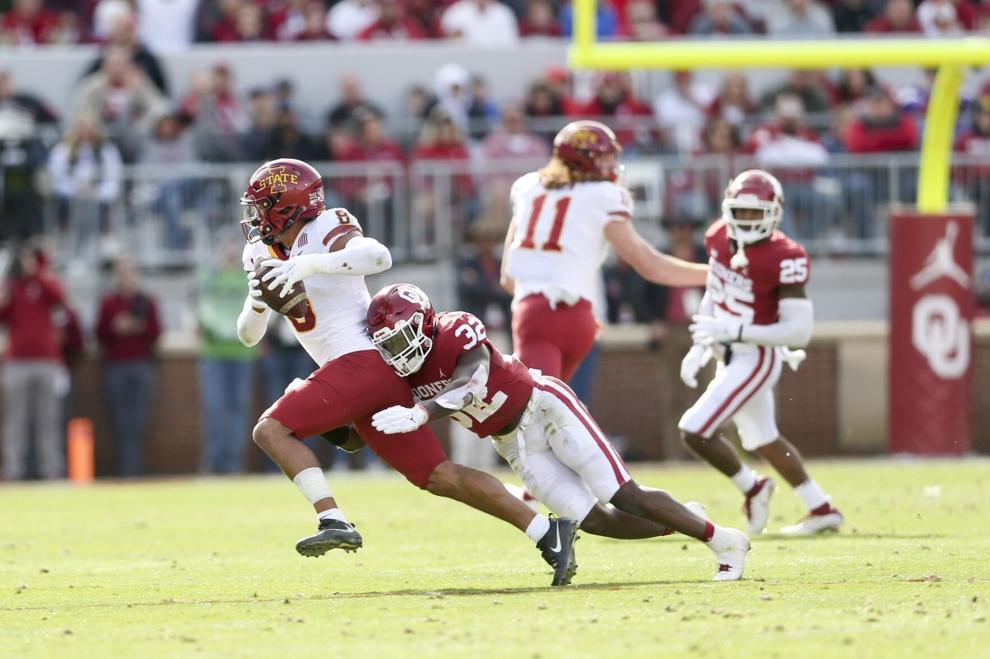 Oklahoma vs Iowa State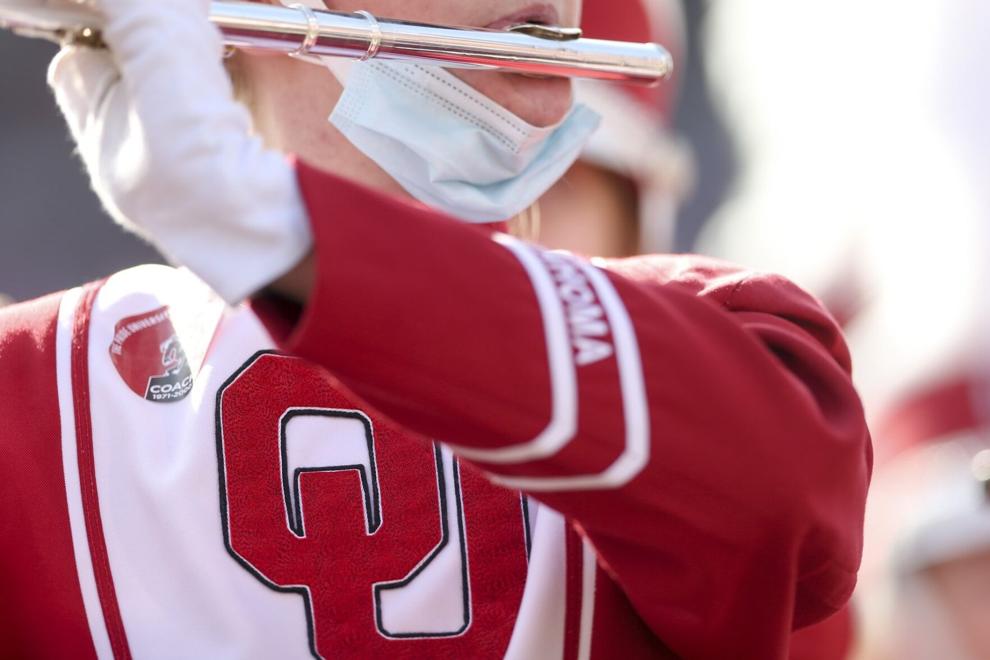 Oklahoma vs Iowa State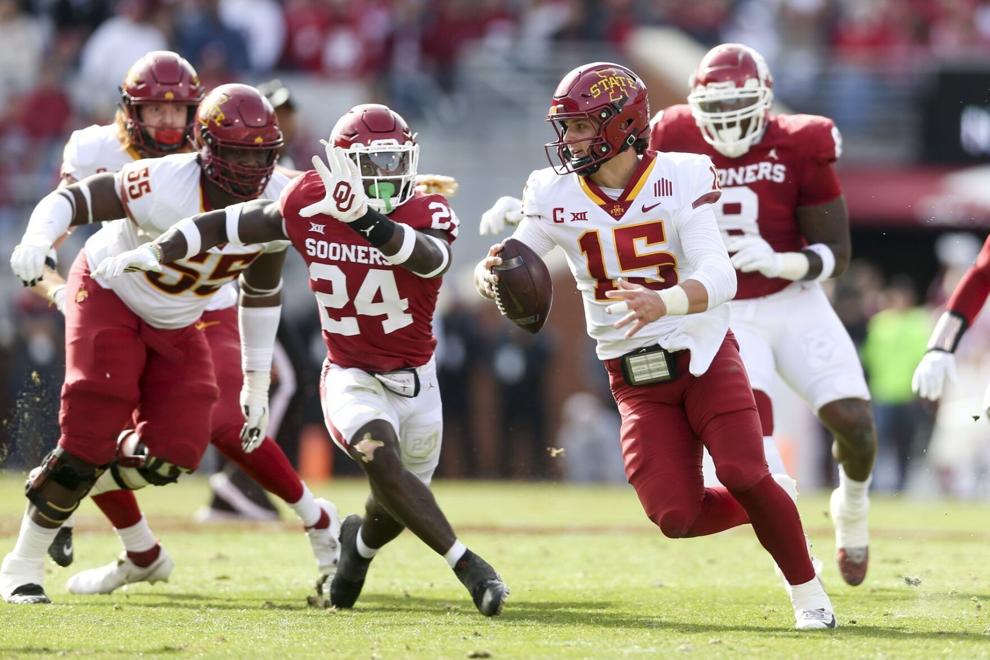 Oklahoma vs Iowa State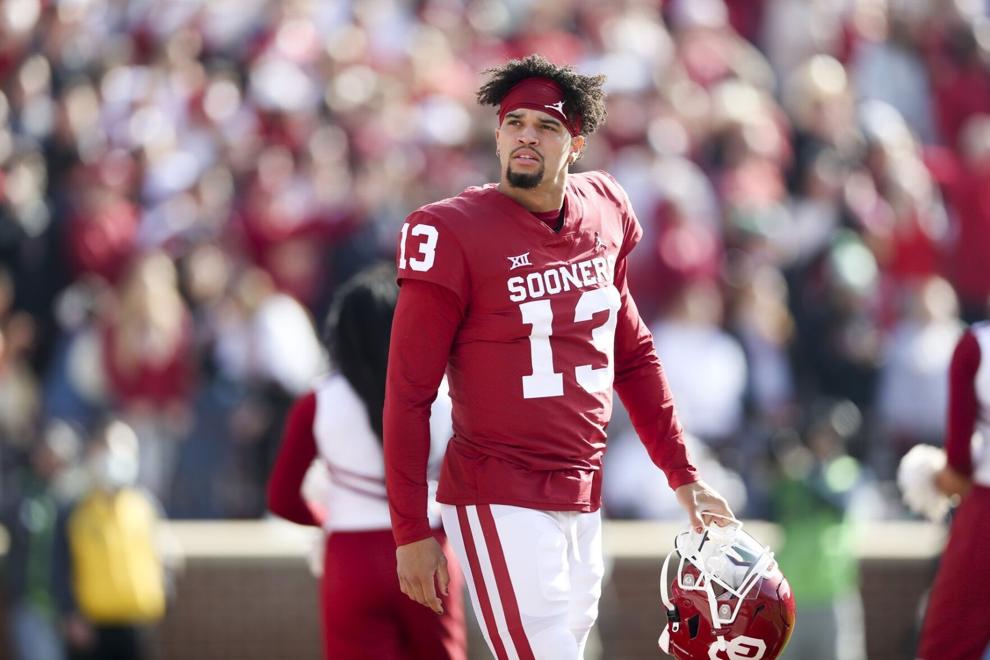 Oklahoma vs Iowa State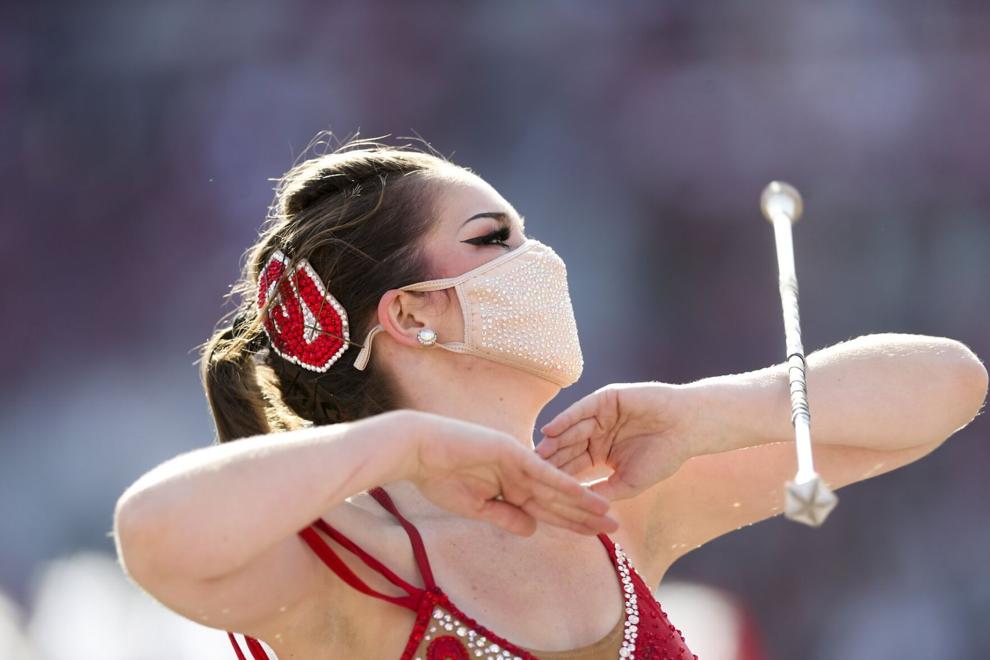 Oklahoma vs Iowa State
Oklahoma vs Iowa State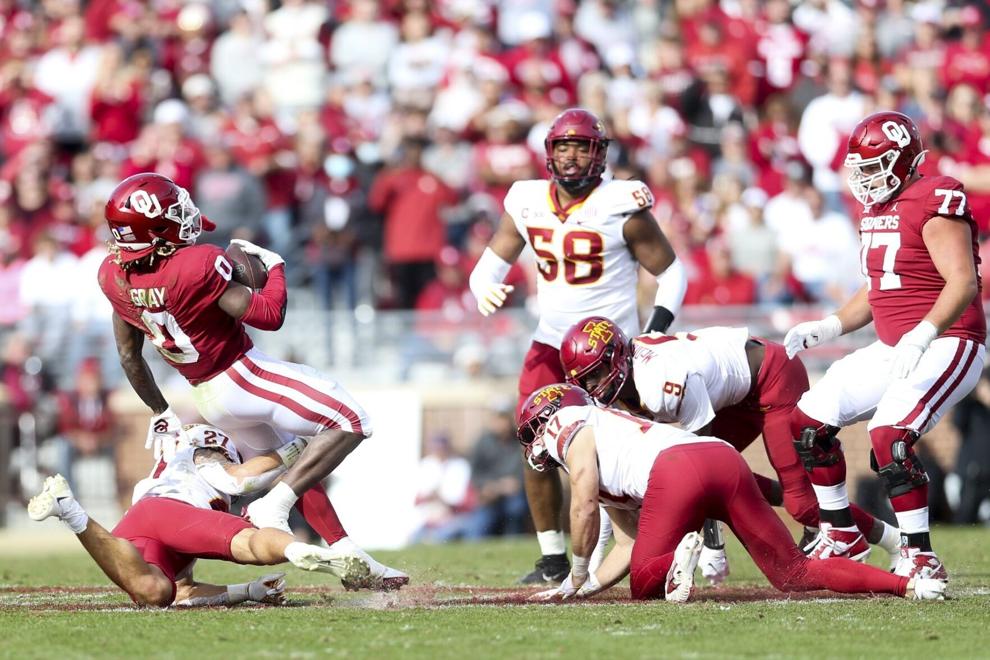 Oklahoma vs Iowa State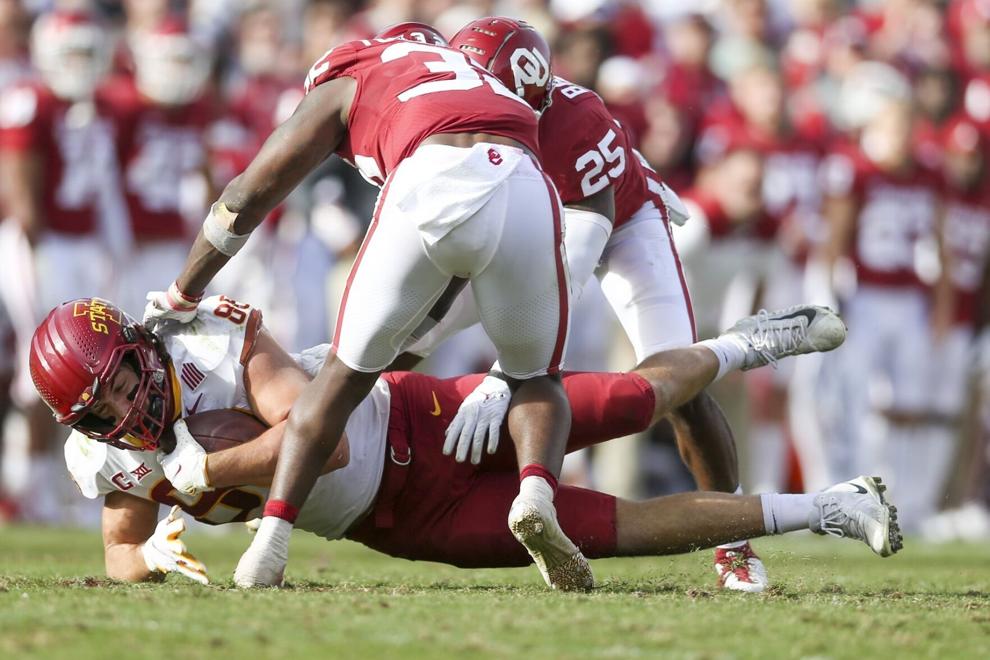 Oklahoma vs Iowa State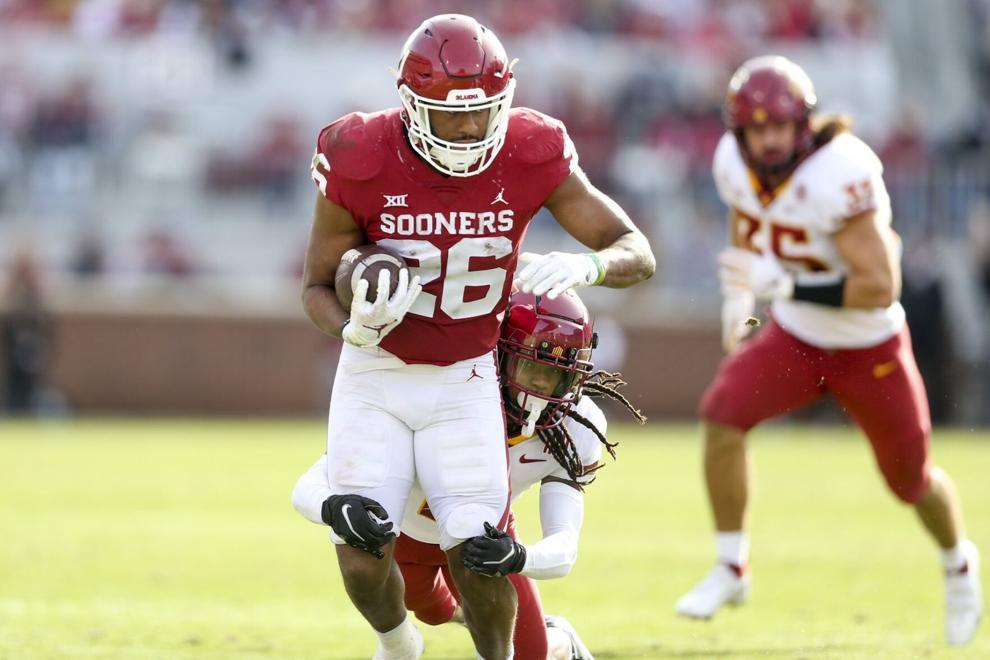 Oklahoma vs Iowa State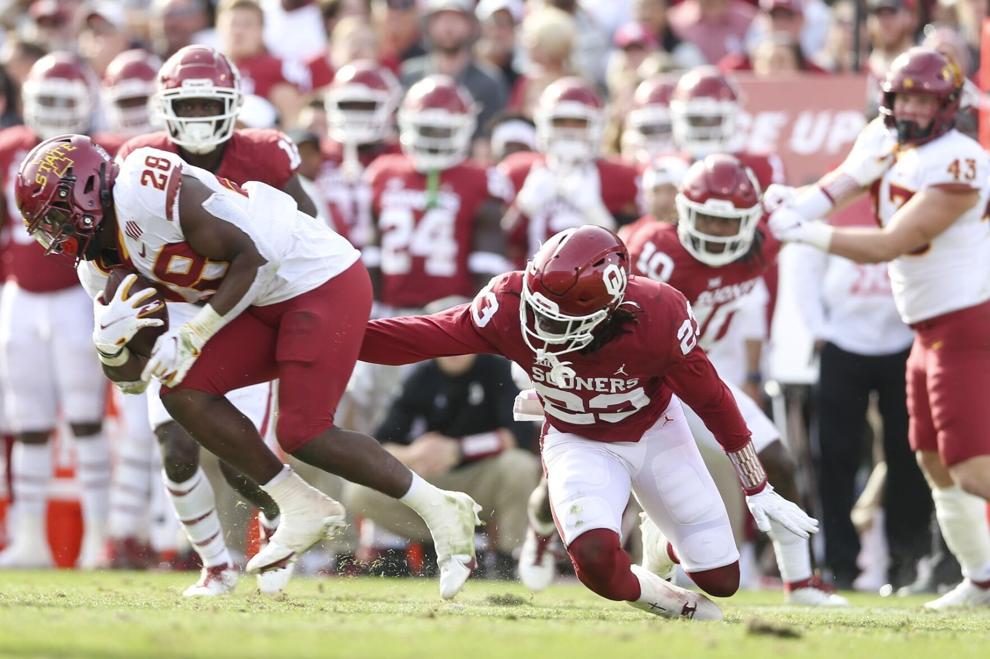 Oklahoma vs Iowa State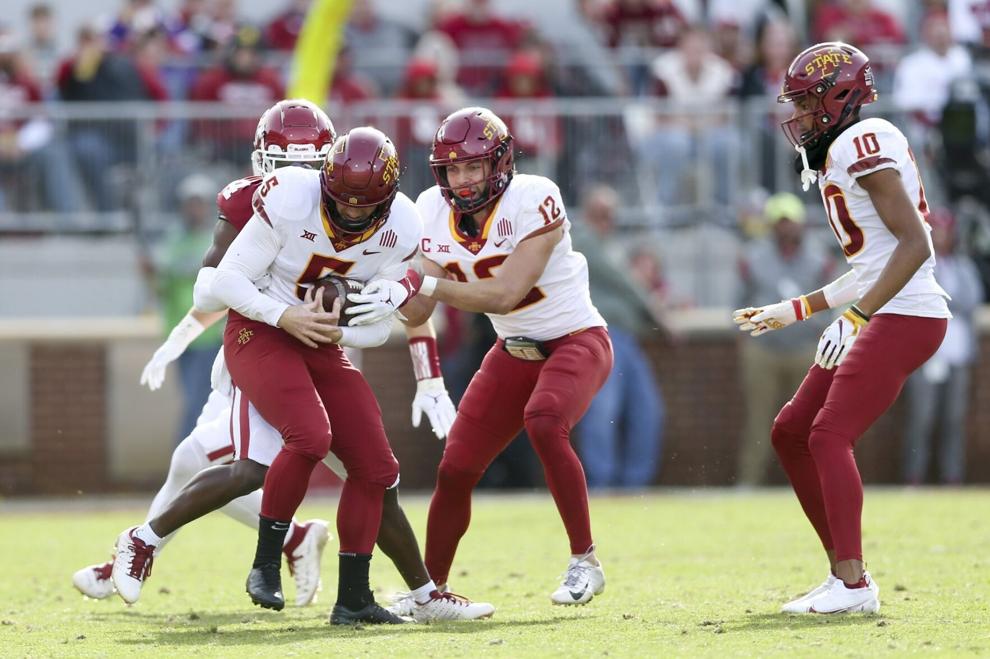 Oklahoma vs Iowa State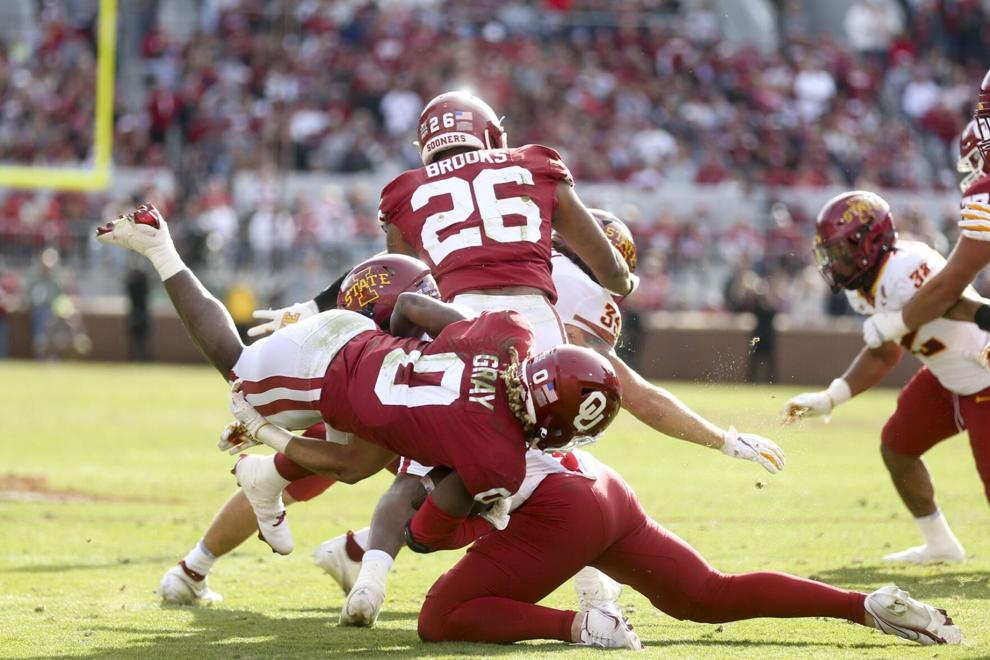 Oklahoma vs Iowa State
Oklahoma vs Iowa State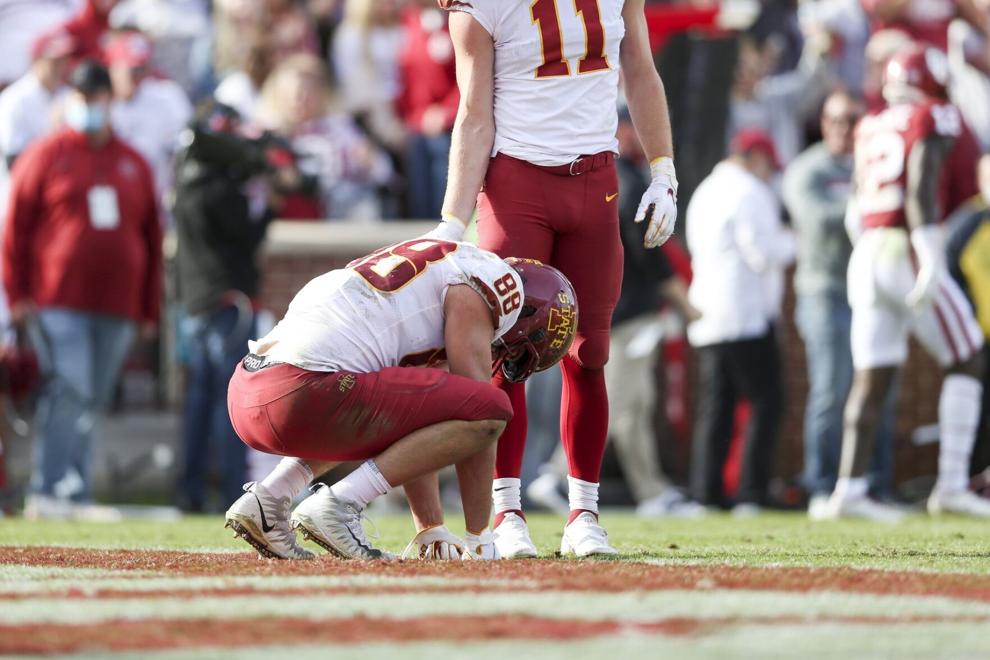 Oklahoma vs Iowa State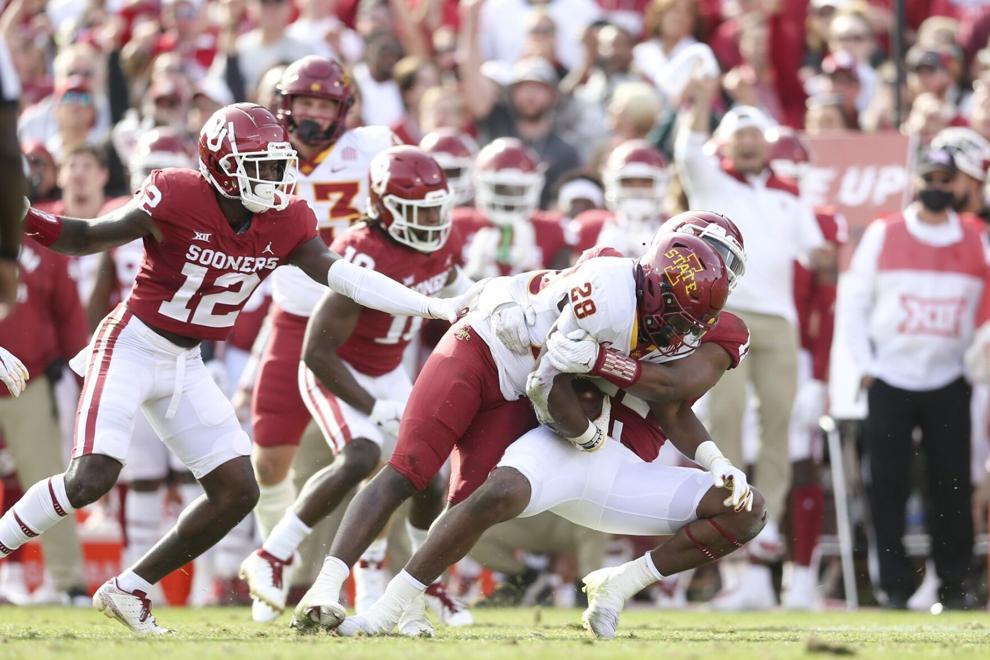 Oklahoma vs Iowa State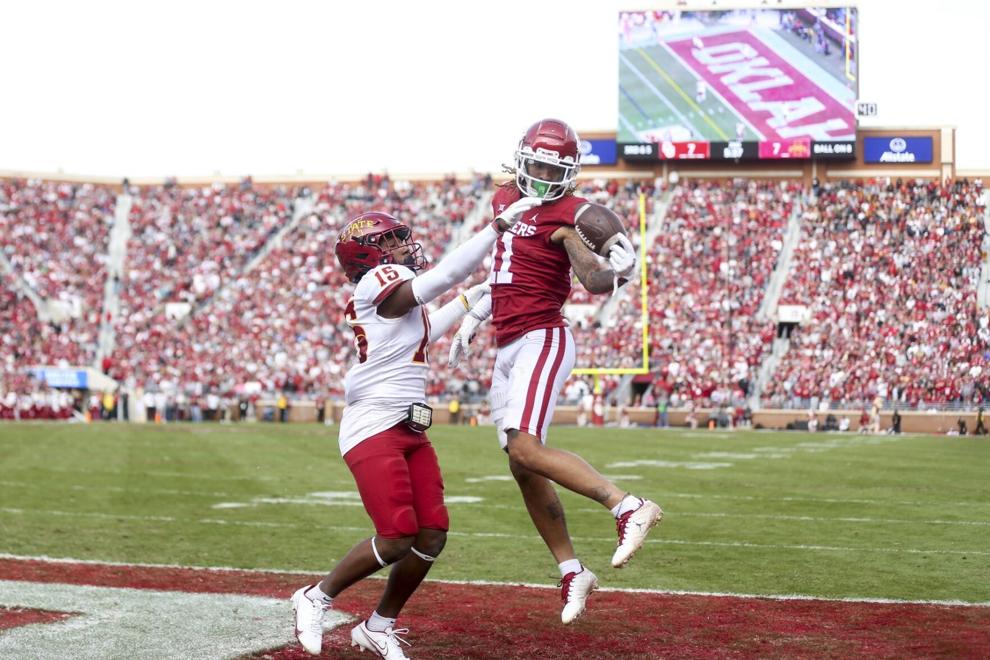 Oklahoma vs Iowa State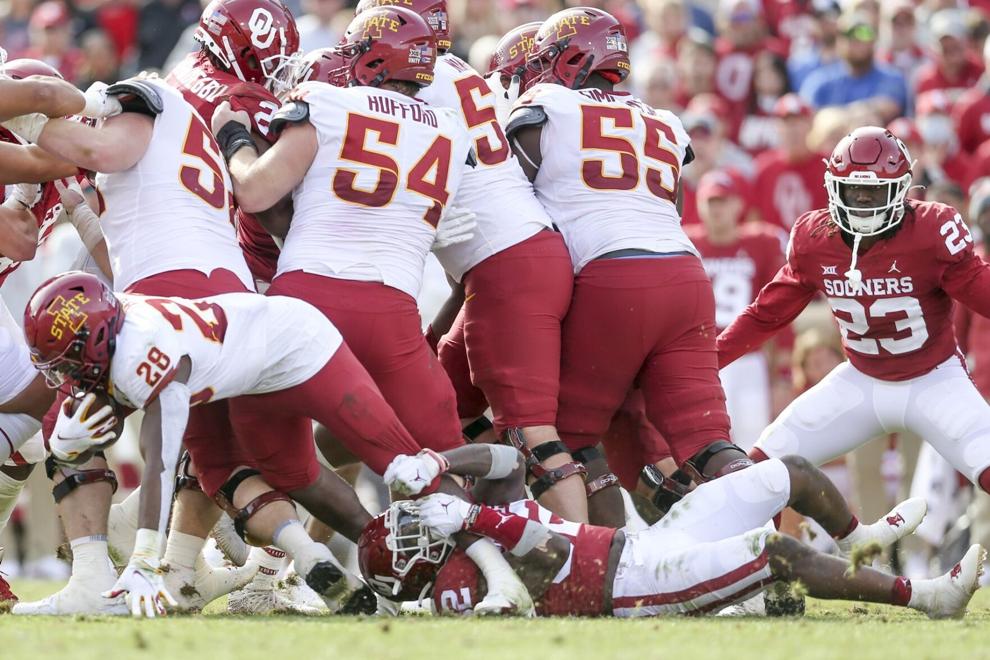 Oklahoma vs Iowa State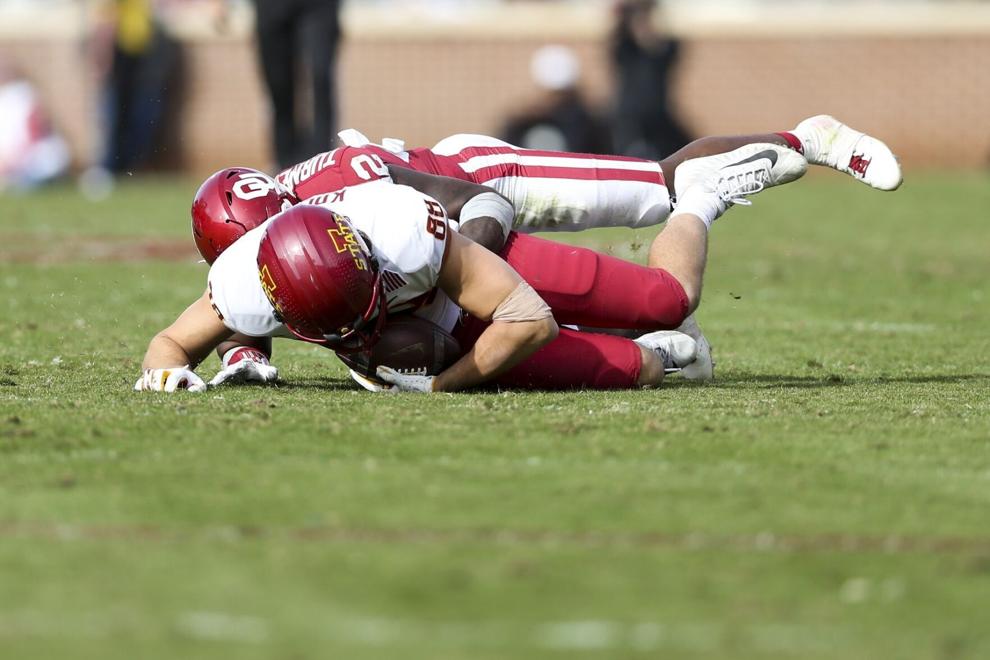 Oklahoma vs Iowa State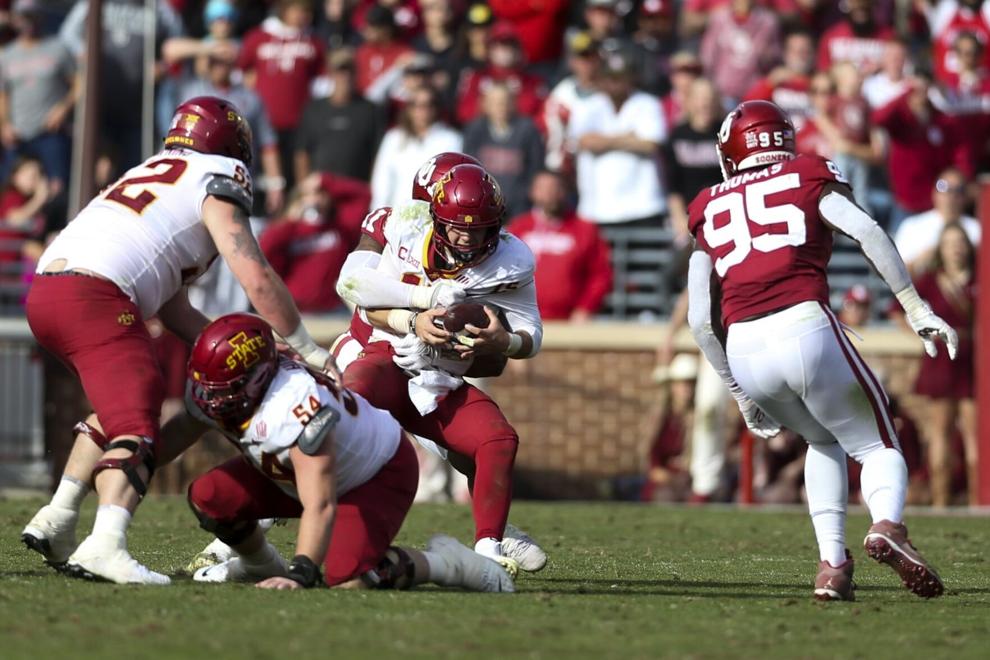 Oklahoma vs Iowa State
Oklahoma vs Iowa State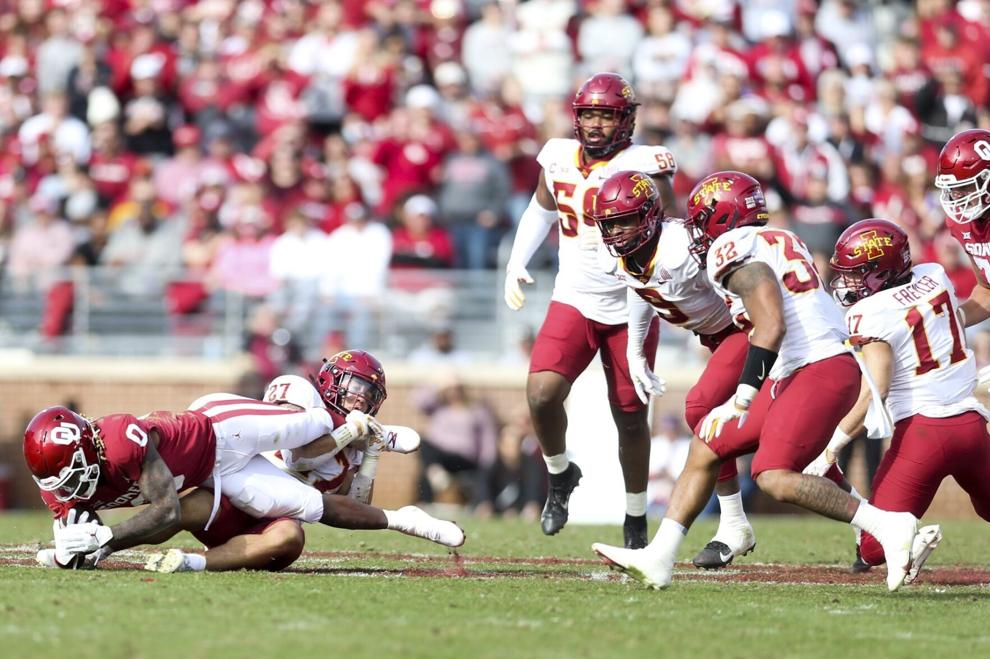 Oklahoma vs Iowa State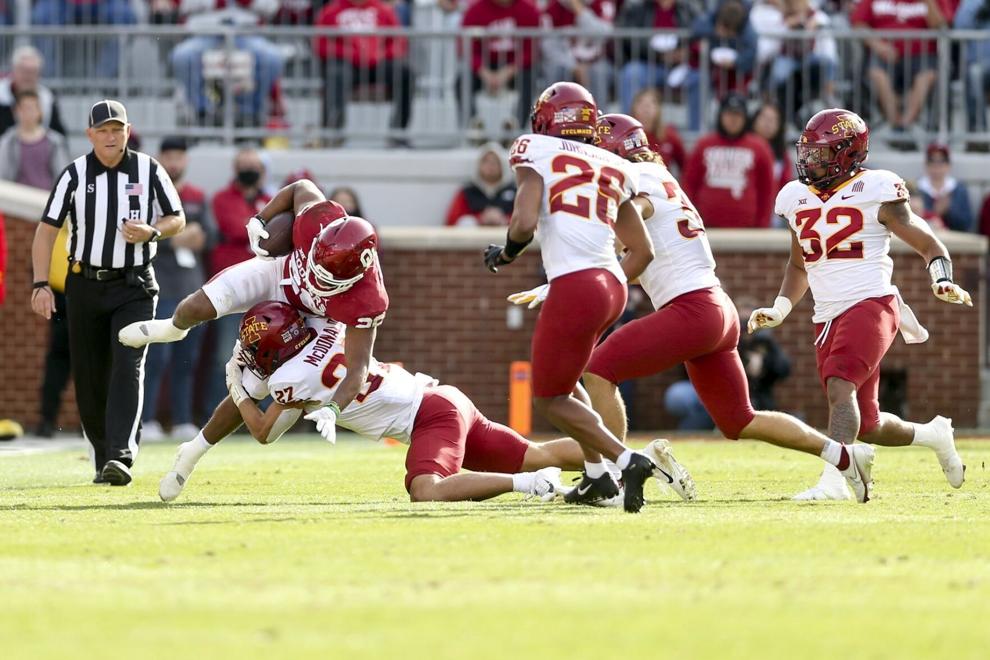 Oklahoma vs Iowa State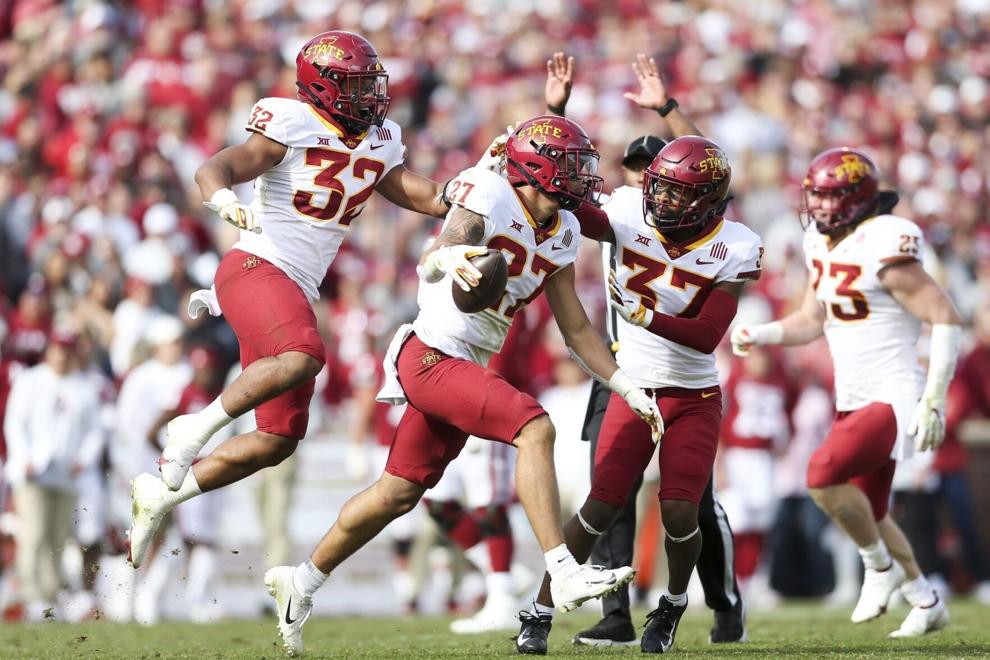 Oklahoma vs Iowa State
Oklahoma vs Iowa State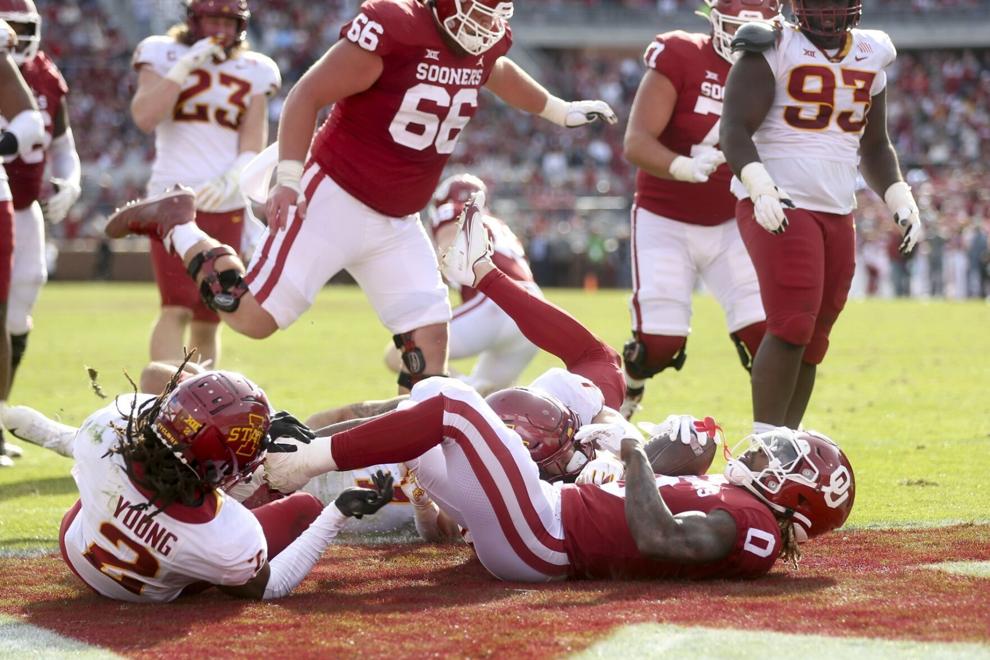 Oklahoma vs Iowa State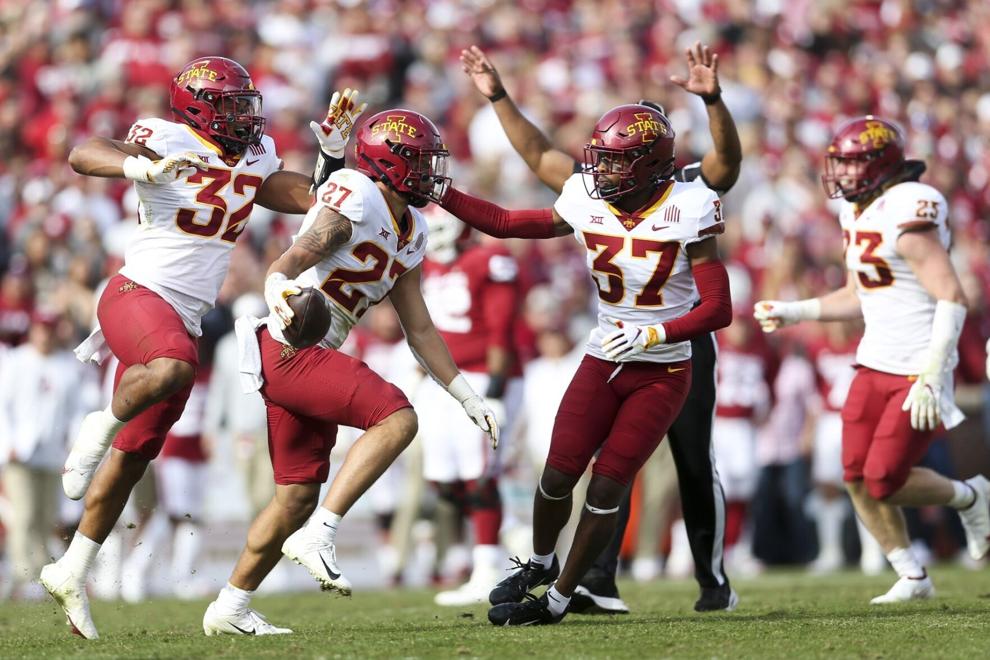 Oklahoma vs Iowa State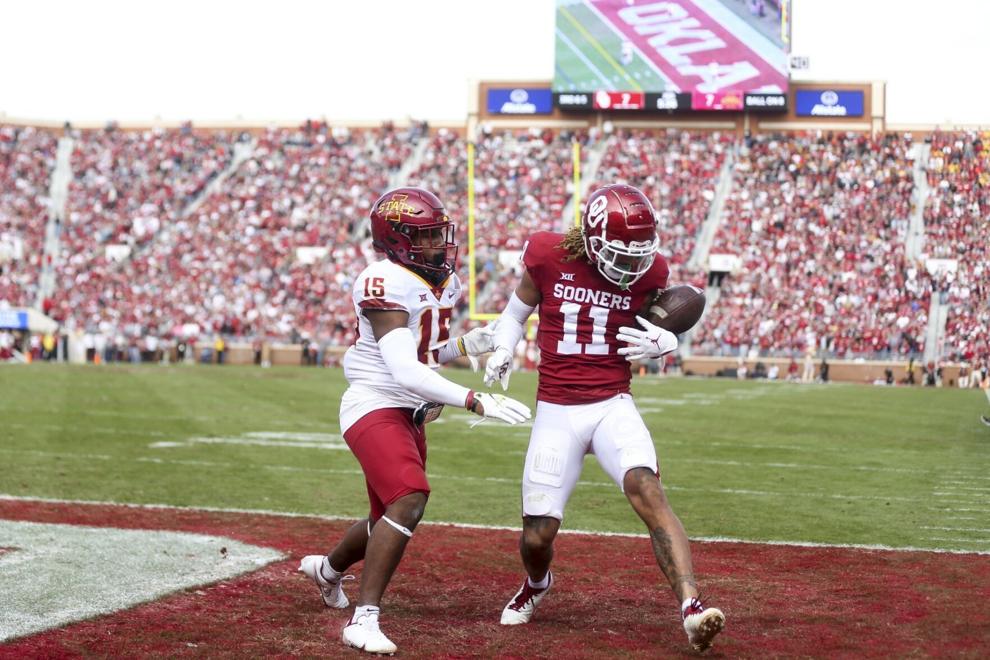 Oklahoma vs Iowa State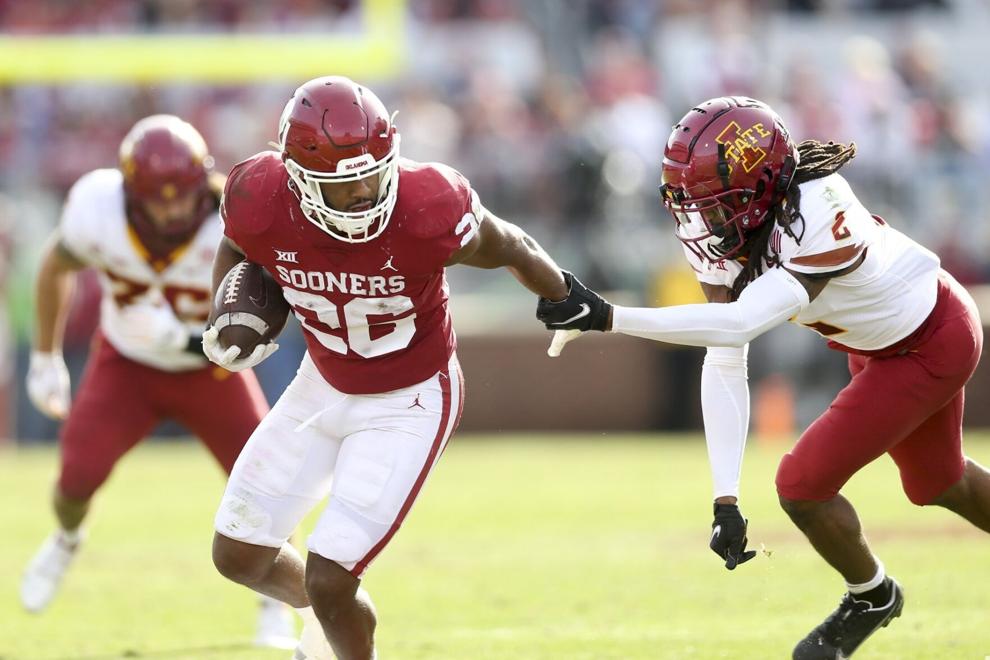 Oklahoma vs Iowa State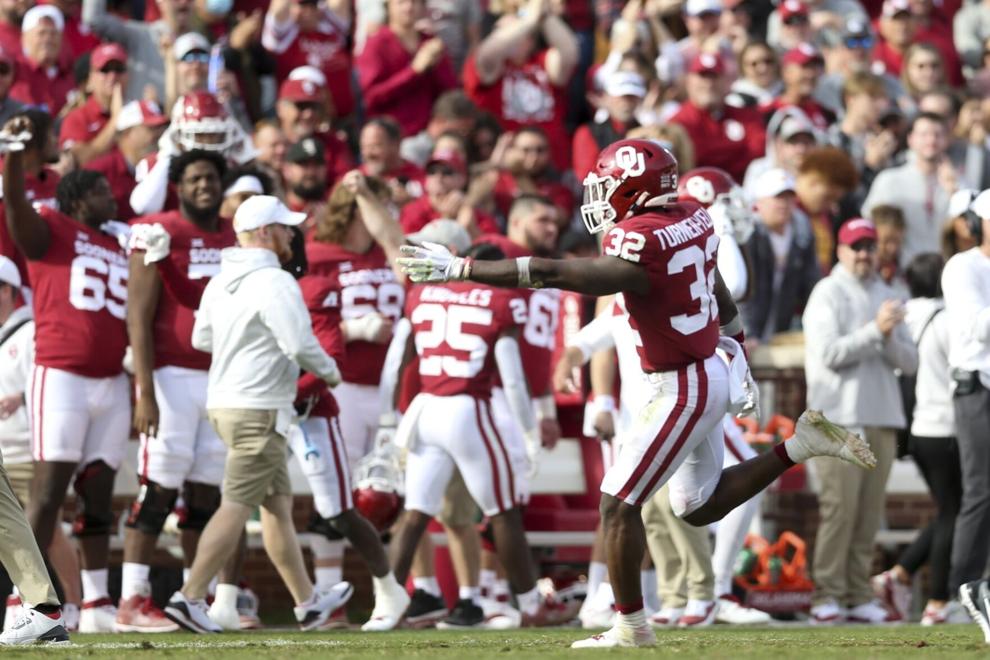 Oklahoma vs Iowa State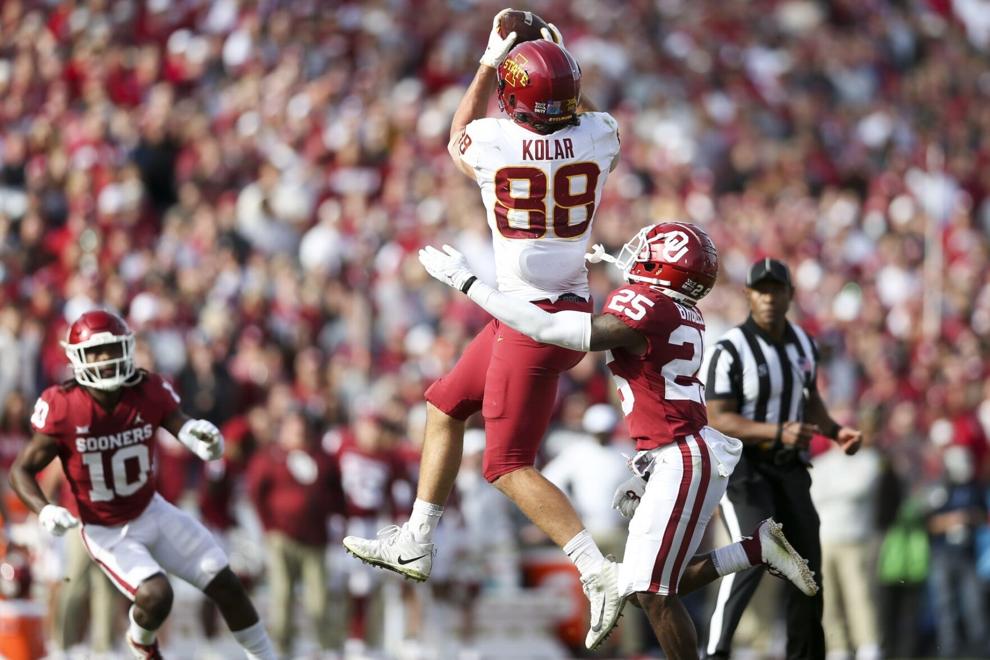 Oklahoma vs Iowa State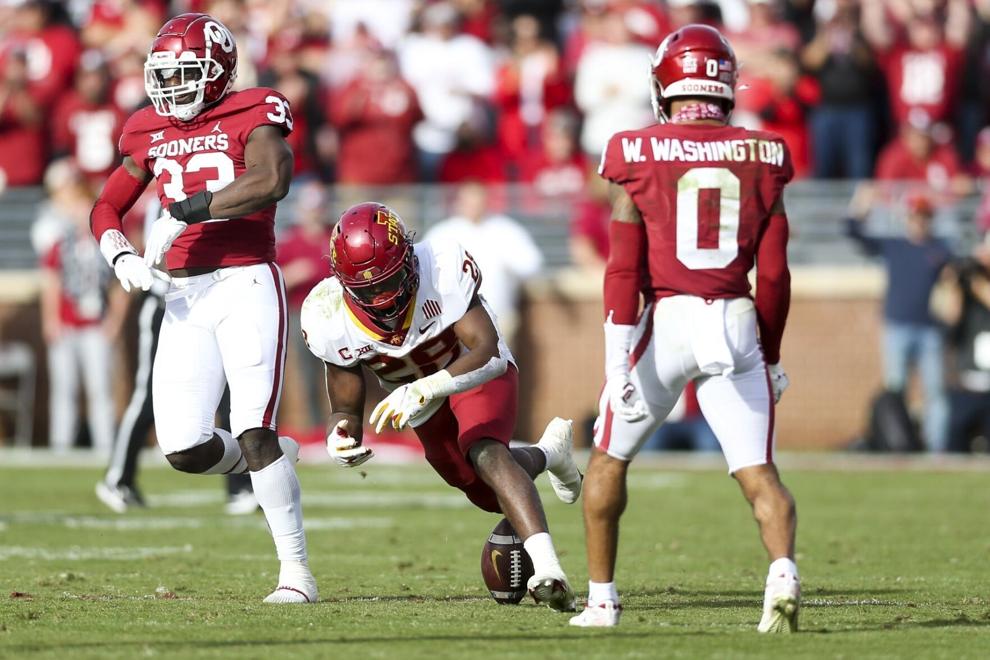 Oklahoma vs Iowa State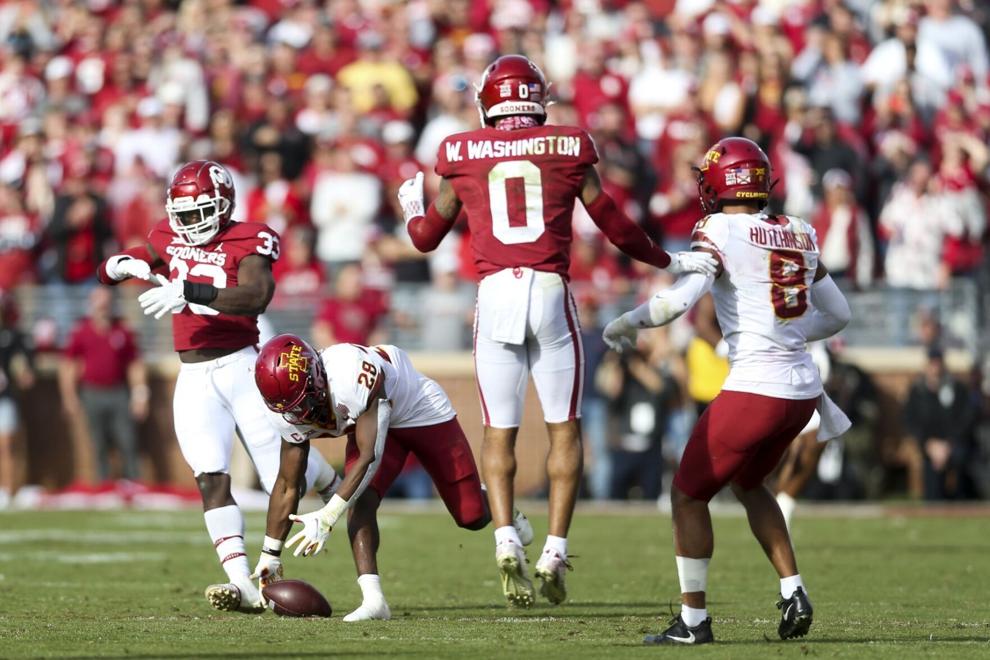 Oklahoma vs Iowa State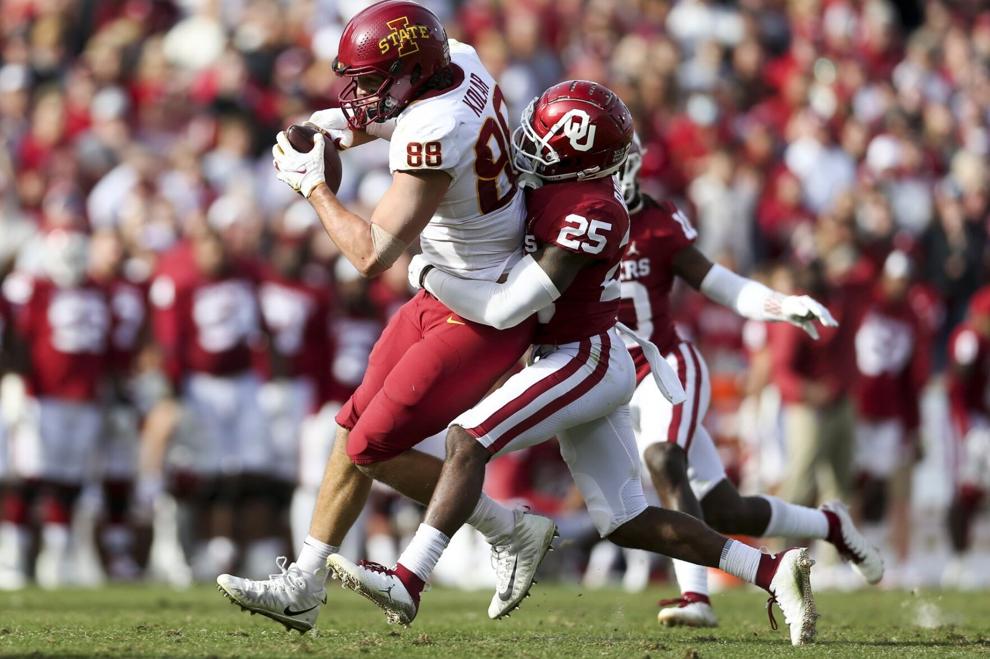 $5 for 5 months