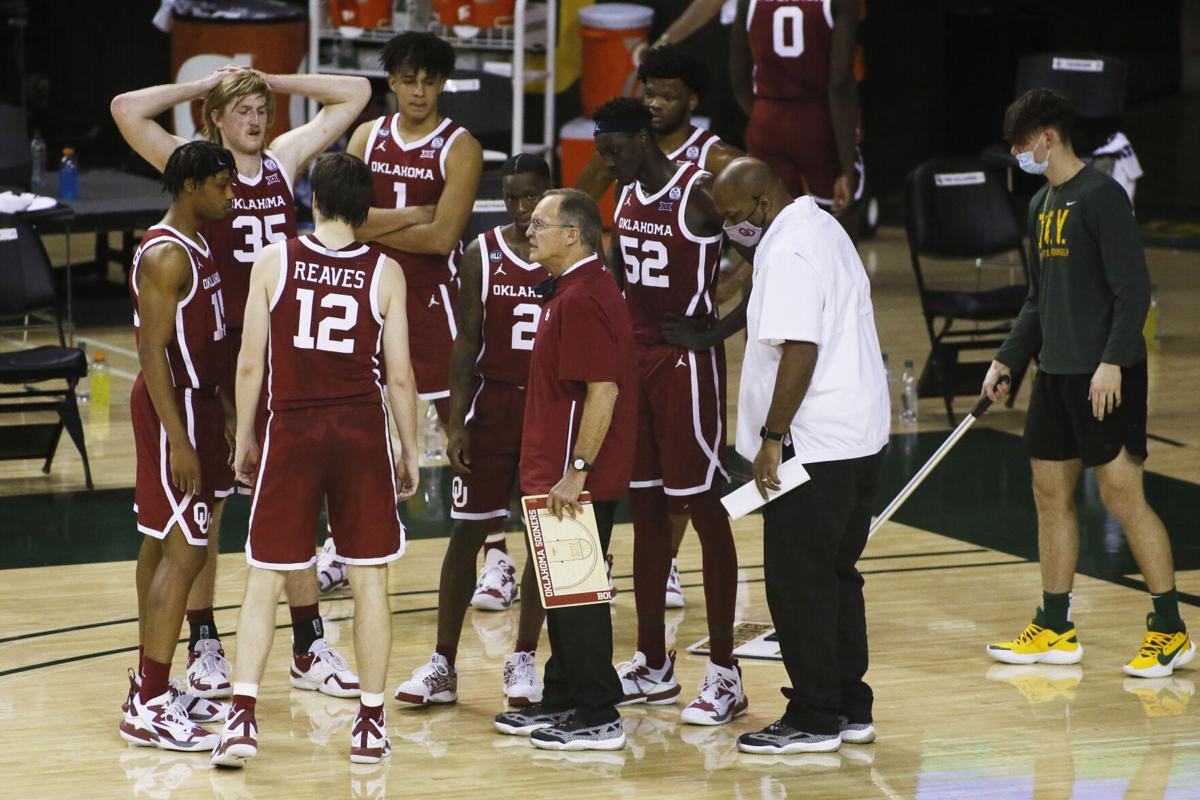 Allen Fieldhouse likely won't have its usual electric atmosphere during Oklahoma's visit to Lawrence, Kansas on Saturday afternoon.
That has happened nationwide as COVID-19 has limited attendance at college basketball games.
That makes no difference to OU coach Lon Kruger, who expects to face a talented KU team during the game, which tips off at 3:30 p.m.
No. 6 Kansas has a different look from years past, but they are still a talent-rich program, Kruger said.
"The similarity would be that they are very good. The teams in the past have been very good," he said. "They have more four perimeter guys around one, which is what they've done on occasion in the past. They have very good players that can make shots and make plays for each other.
"They are sound defensively. (David) McCormack, their big guy coming off a game in which he played very well (20 points, eight rebounds at TCU) … there is a reason they are ranked in the top five or six in the country."
Mistakes will have to be limited to break Oklahoma's 19-game losing streak in Lawrence. The last victory came in 1993.
OU (6-3, 2-2 Big 12) is coming off a 76-61 loss at No. 2 Baylor on Wednesday night. There were several lessons learned after facing one of the nation's elite teams.
Lapses at the beginning of the game and during the final five minutes before halftime were glaring.
OU trailed 16-2 just six minutes in and allowed a 14-2 run right before intermission to the Bears. Being outscored 30-4 during that 11-minute span set the game's tone.
"It's certainly not something that you can afford to do against maybe the best team in the country," Kruger said. "Any time you are playing a team like that, you don't have much margin. I thought we were really stagnant offensively to open the ball game. Toward the finish of the first half, they made a couple of good plays offensively, we broke down a couple of times defensively. You can't afford either stretch."
KU (9-2, 3-1) has had four different leading scorers in the past four games, including Tuesday's 93-64 victory at TCU.
Booker T. Washington's Bryce Thompson has missed the past two Kansas games due to a back injury. His status hasn't been announced for Saturday.
After last Saturday's loss to West Virginia, Self was asked about Thompson's status.
"We won't have him at TCU, and after that who knows? We don't think it's going to be a three- or four-week thing, but we think it could very easily be a couple-week thing," Self said.
OU will wrap up its four-game gauntlet against top 15 teams on Saturday.
The Sooners lost to No. 15 Texas Tech (69-67), defeated No. 9 West Virginia (75-71) and lost to second-ranked Baylor.
---
Oklahoma Baylor Basketball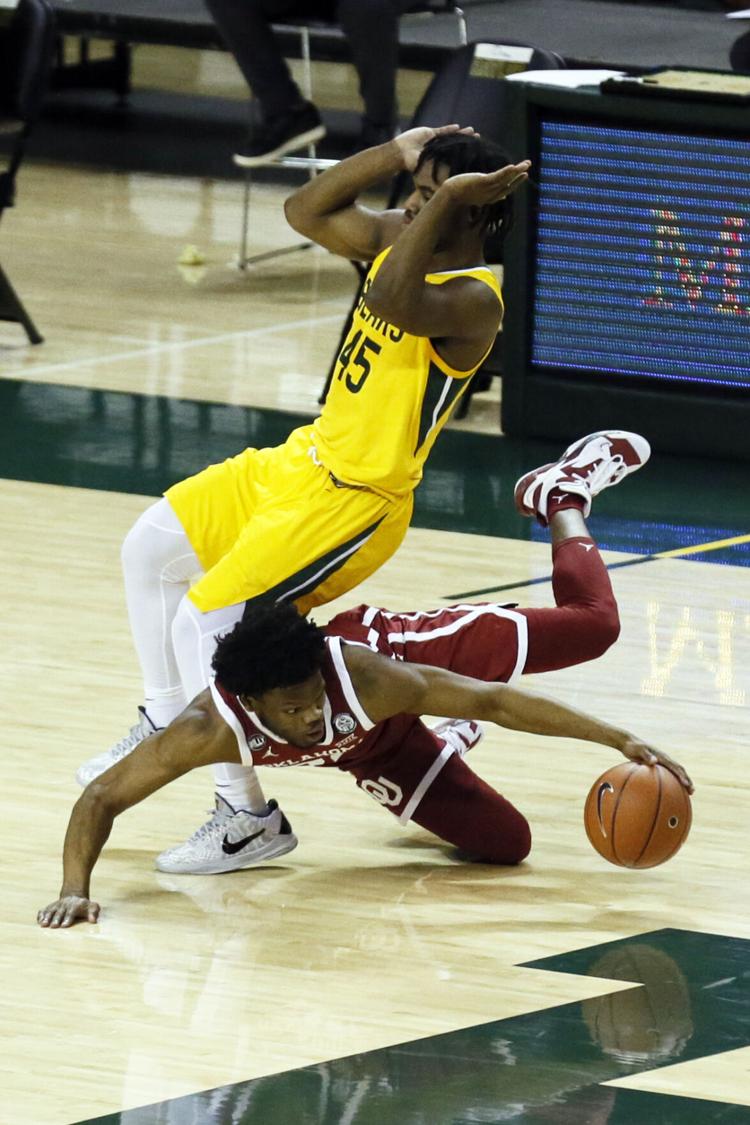 Oklahoma Baylor Basketball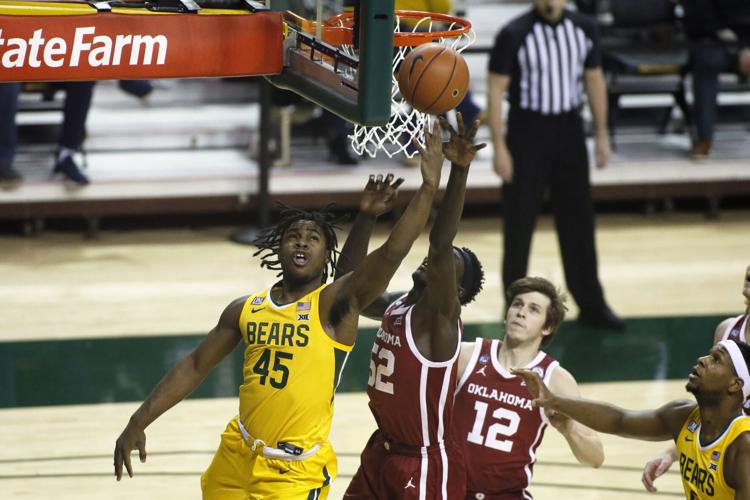 Oklahoma Baylor Basketball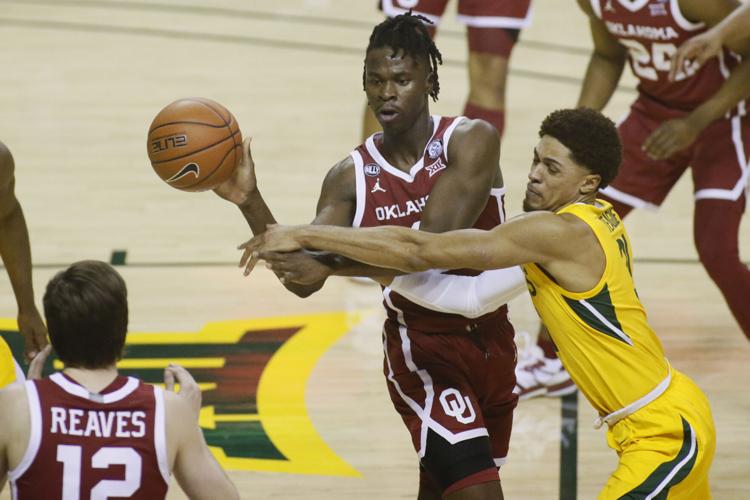 Oklahoma Baylor Basketball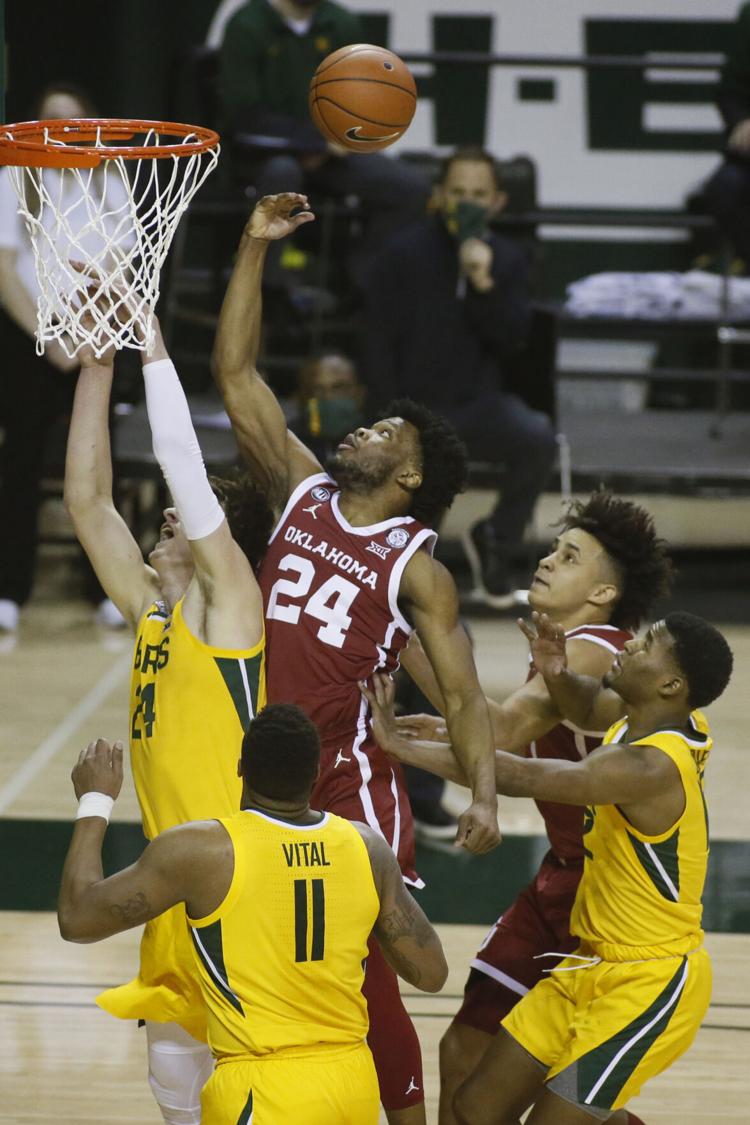 Oklahoma Baylor Basketball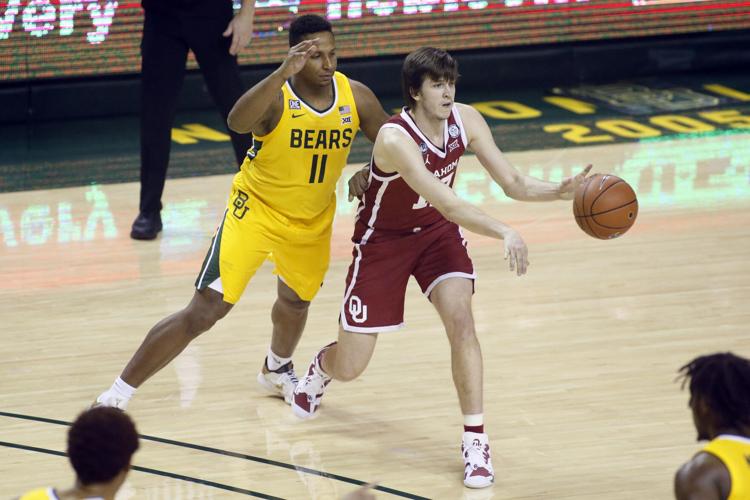 Oklahoma Baylor Basketball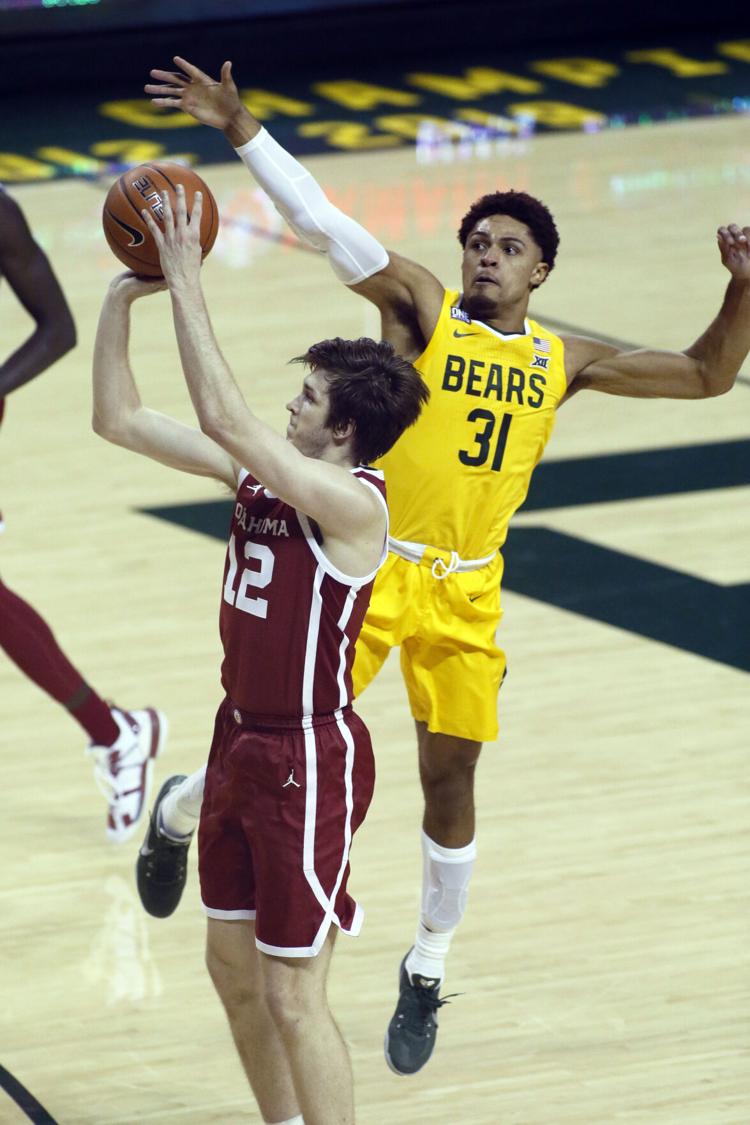 Oklahoma Baylor Basketball
Oklahoma Baylor Basketball
Oklahoma Baylor Basketball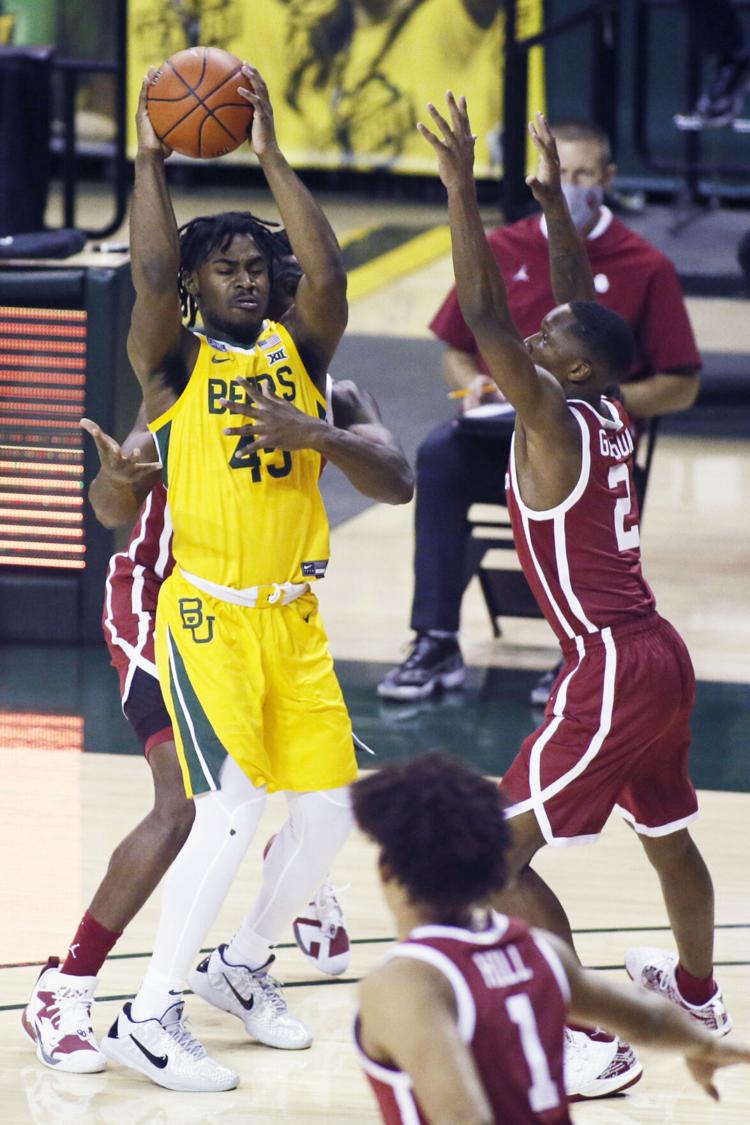 Oklahoma Baylor Basketball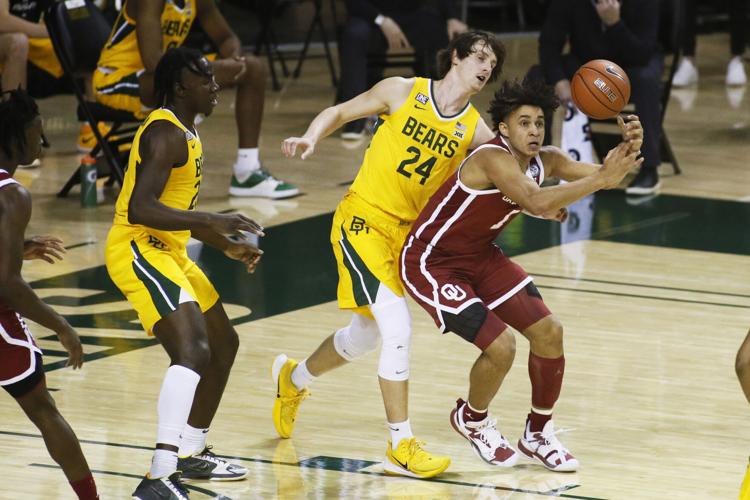 Oklahoma Baylor Basketball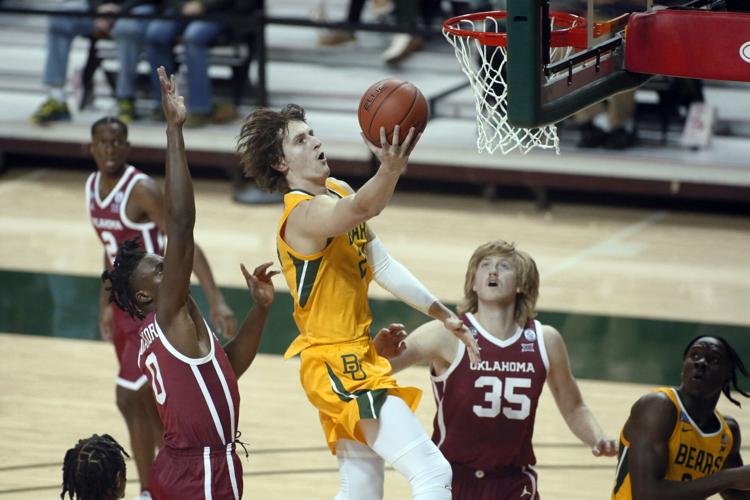 Oklahoma Baylor Basketball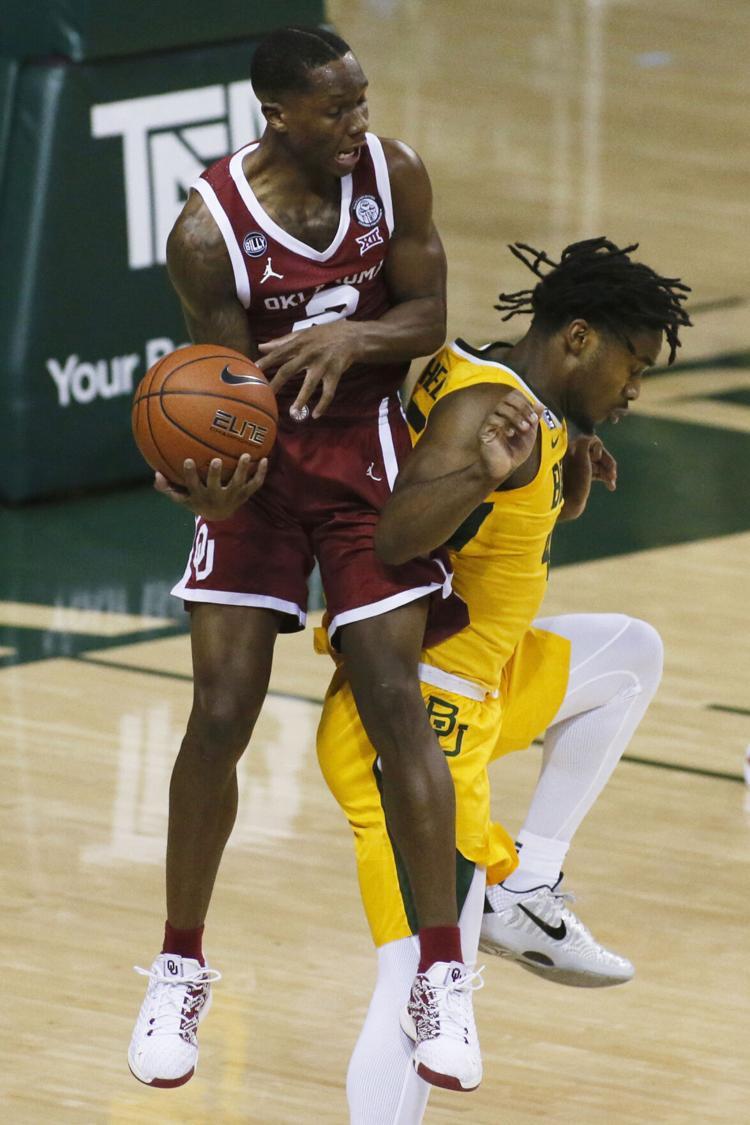 Oklahoma Baylor Basketball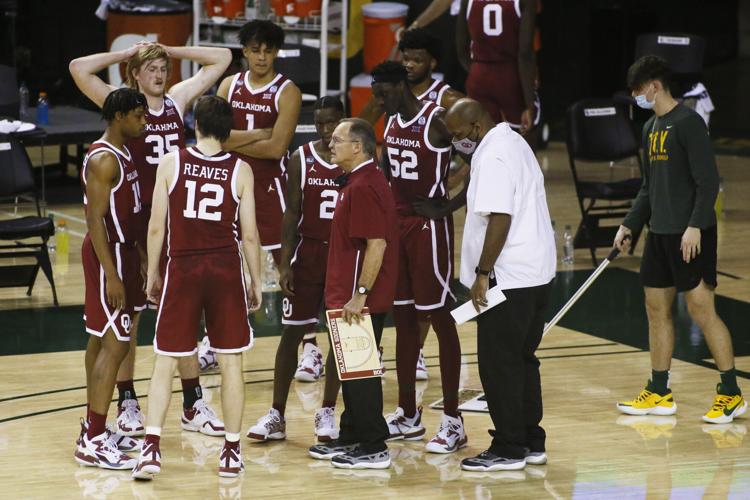 Oklahoma Baylor Basketball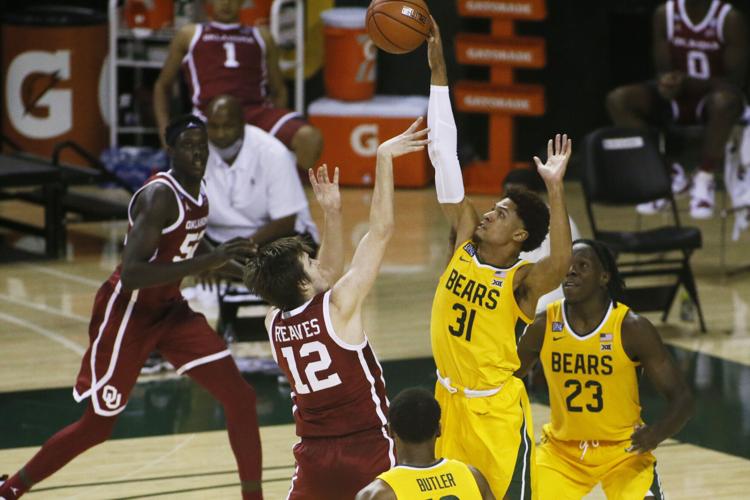 OUSportsExtra.com: Home to everything crimson and cream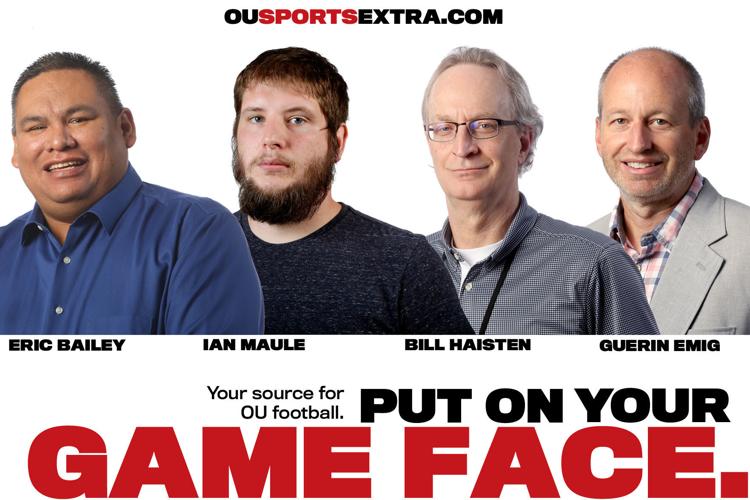 HIDE VERTICAL GALLERY ASSET TITLES