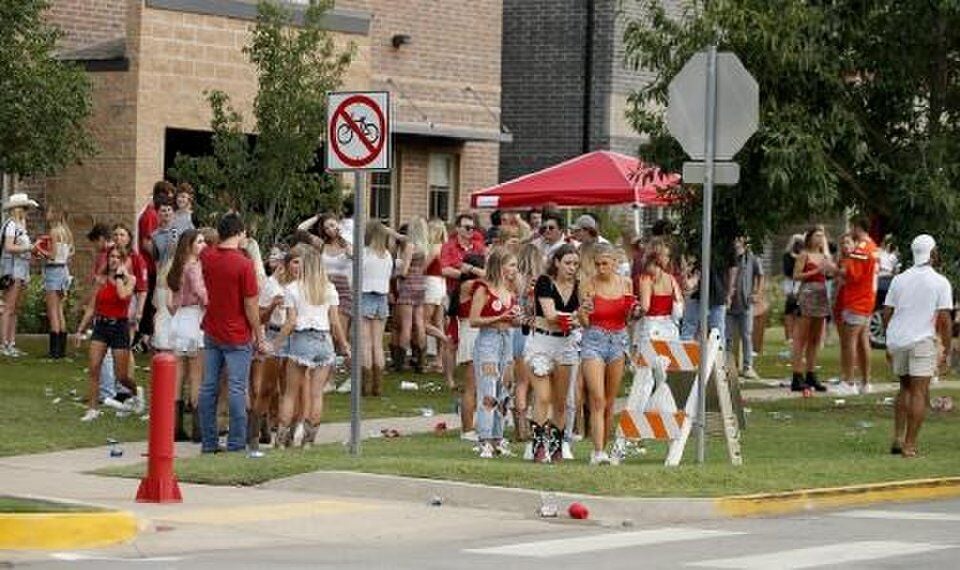 NORMAN — Mayor Breea Clark, responding to "unsafe gatherings that occurred in our community on game day," said Monday night that necessary changes and additional restrictions will be made before the University of Oklahoma plays another home football game.
"Throughout this pandemic, Norman has led the way in our state with proactive measures to protect public health," Clark said. "That standard was not met this past Saturday, but we can and will do better."
Videos of off-campus gatherings, including one posted on Twitter by a Norman Transcript reporter, showed revelers dressed in OU colors enjoying themselves without wearing masks or social distancing.
Norman City Council member Kate Bierman said such behavior "effects the entire community."
View from the field: See the best images from Oklahoma's season opener against Missouri State
Oklahoma Sooners vs Missouri State Bears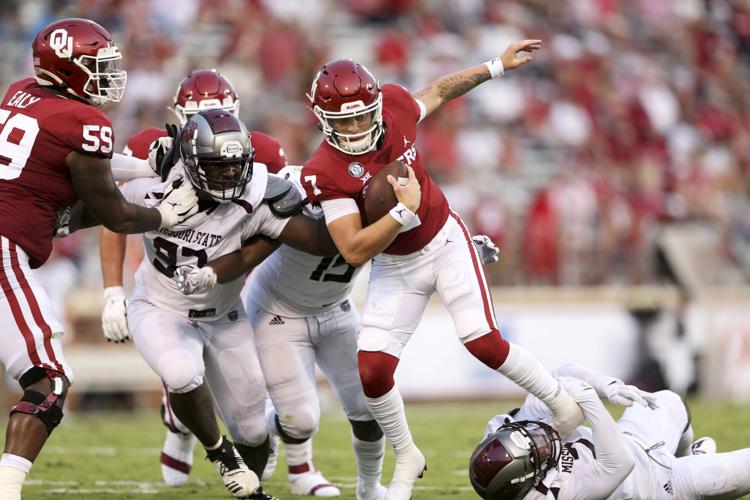 Oklahoma Sooners vs Missouri State Bears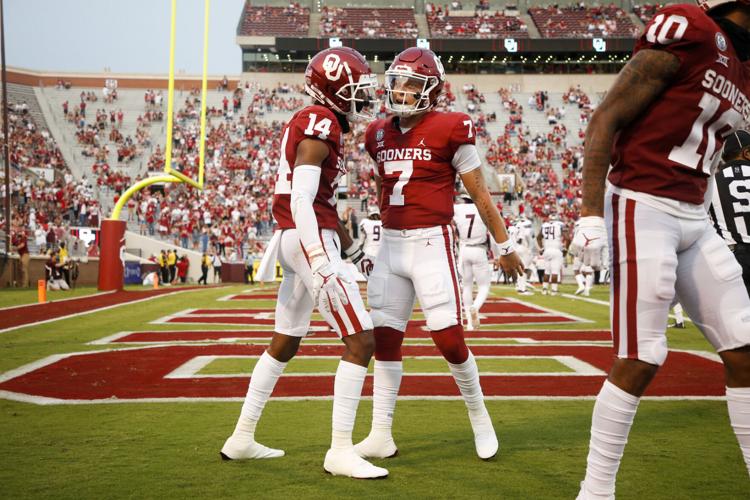 Oklahoma Sooners vs Missouri State Bears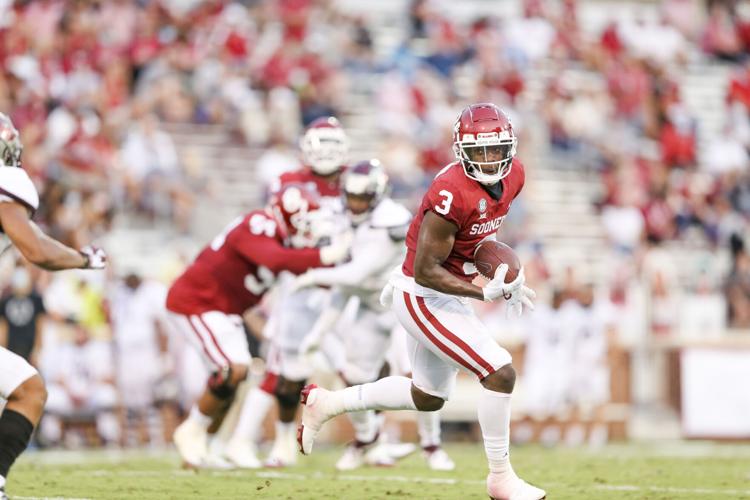 Oklahoma Sooners vs Missouri State Bears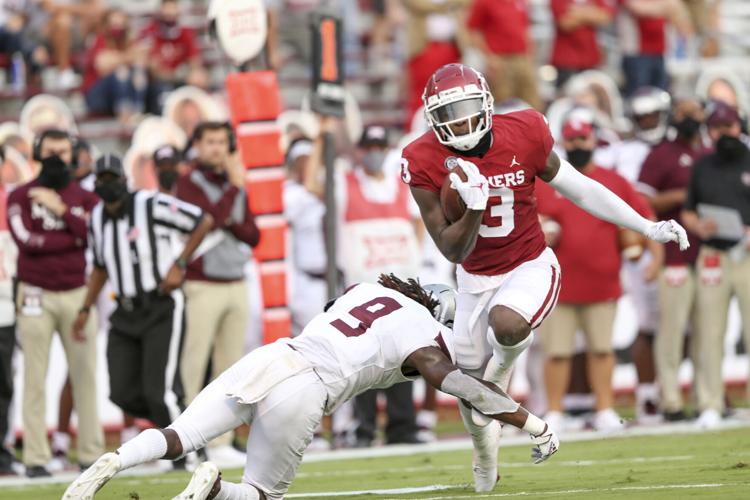 Oklahoma Sooners vs Missouri State Bears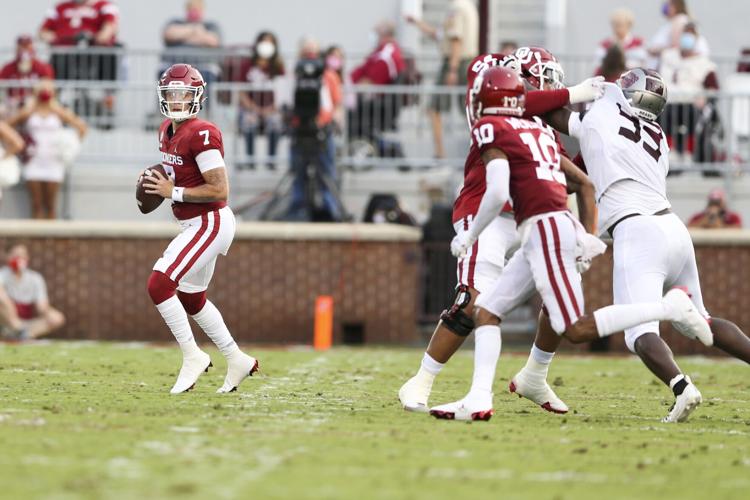 Oklahoma Sooners vs Missouri State Bears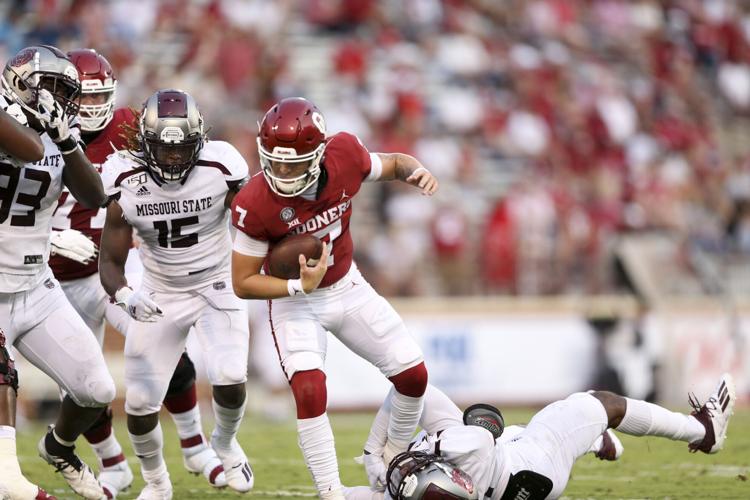 Oklahoma Sooners vs Missouri State Bears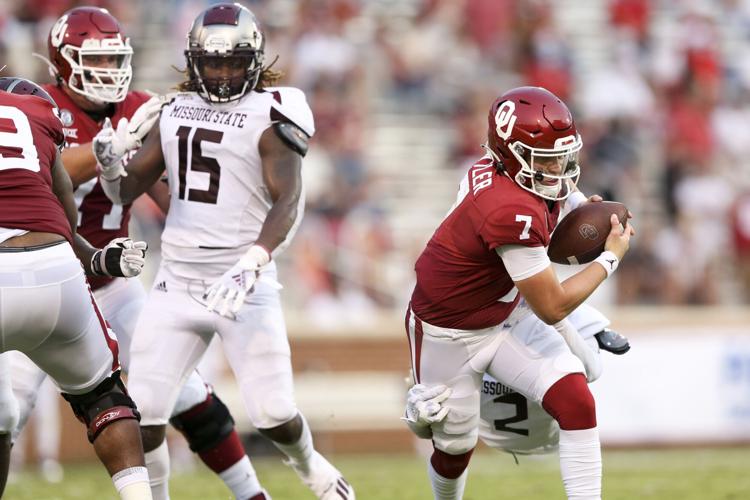 Oklahoma Sooners vs Missouri State Bears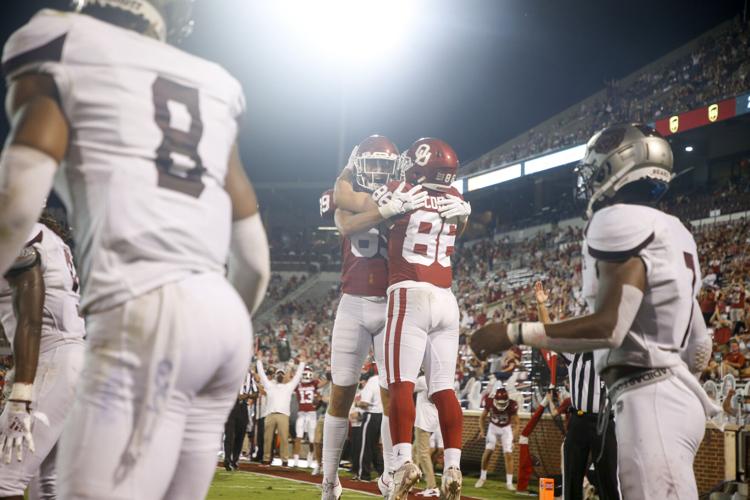 Oklahoma Sooners vs Missouri State Bears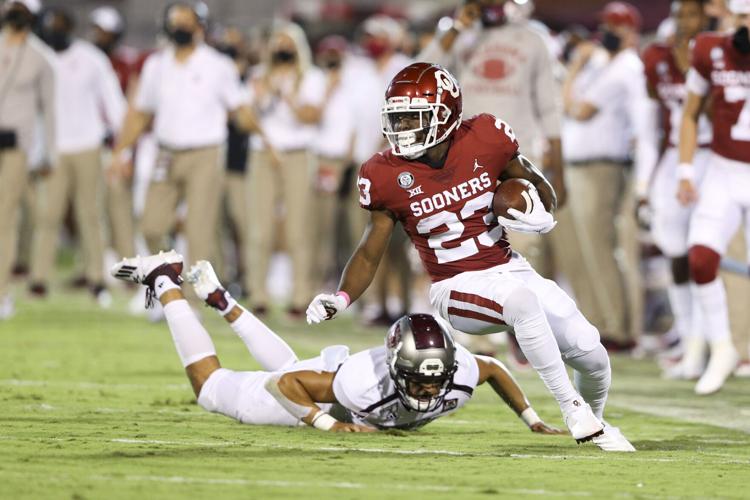 Oklahoma Sooners vs Missouri State Bears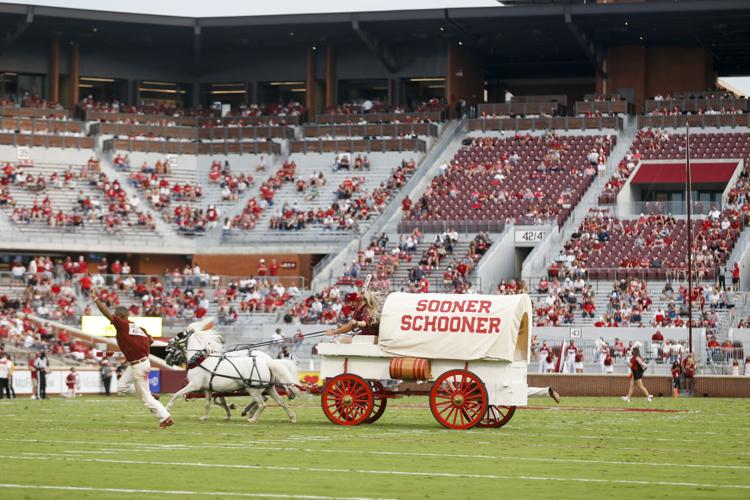 Oklahoma Sooners vs Missouri State Bears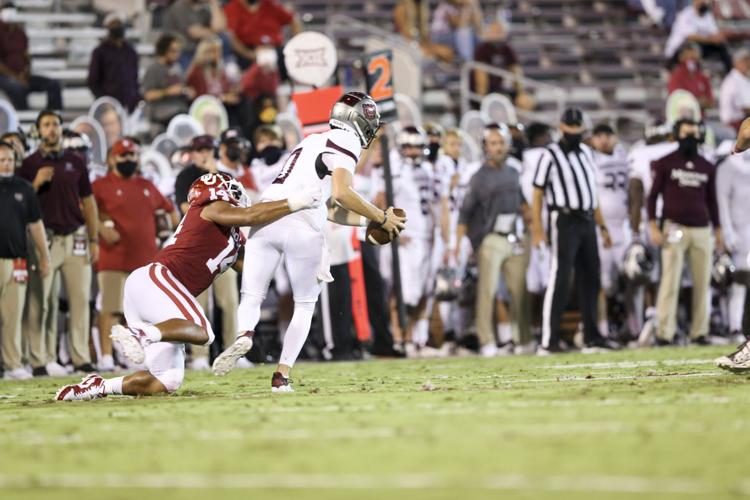 Oklahoma Sooners vs Missouri State Bears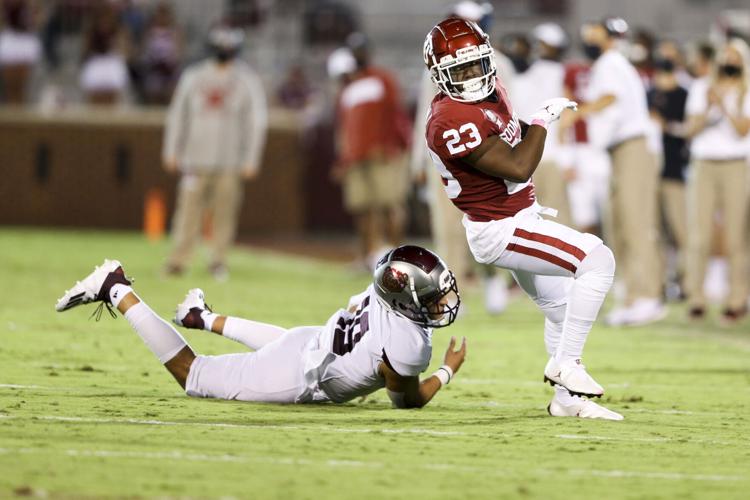 Oklahoma Sooners vs Missouri State Bears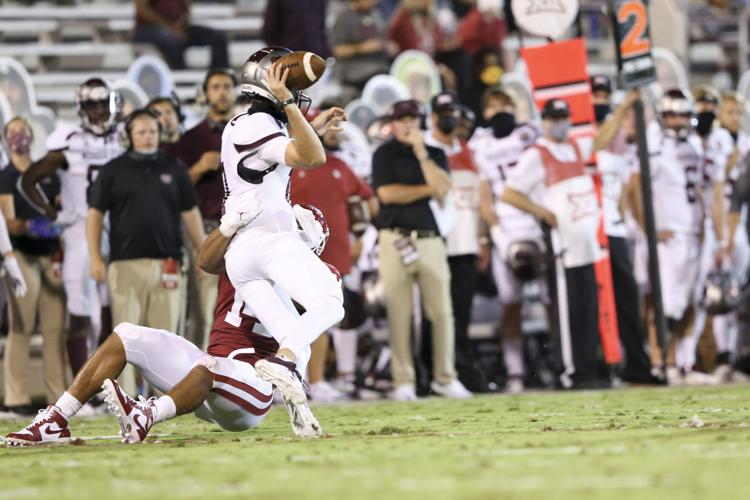 Oklahoma Sooners vs Missouri State Bears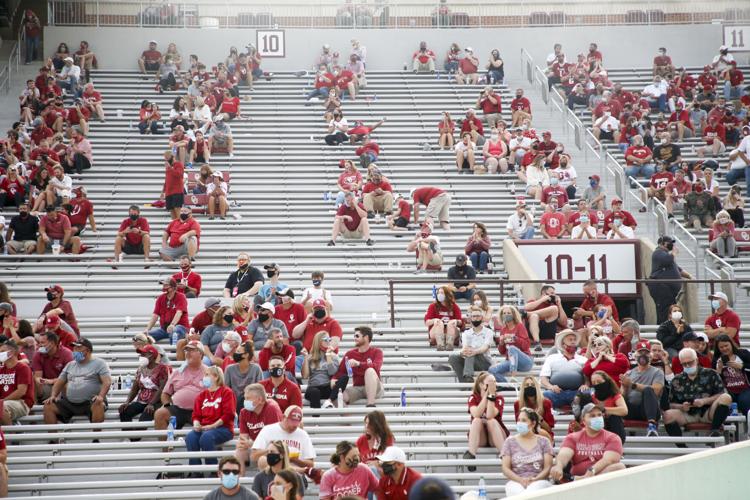 Oklahoma Sooners vs Missouri State Bears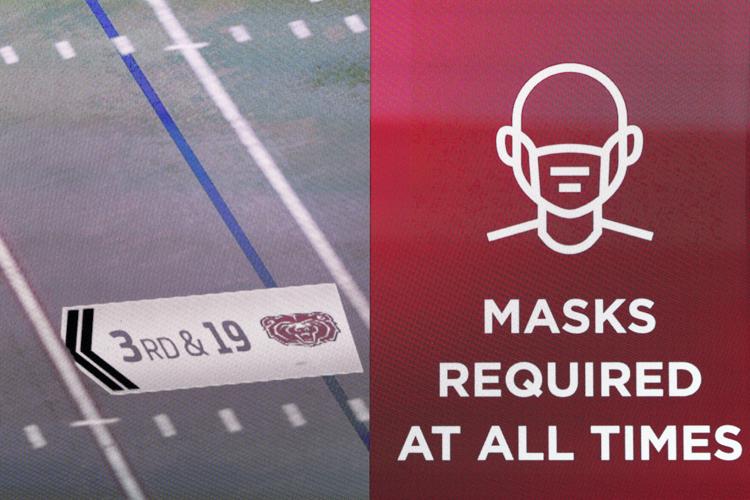 Oklahoma Sooners vs Missouri State Bears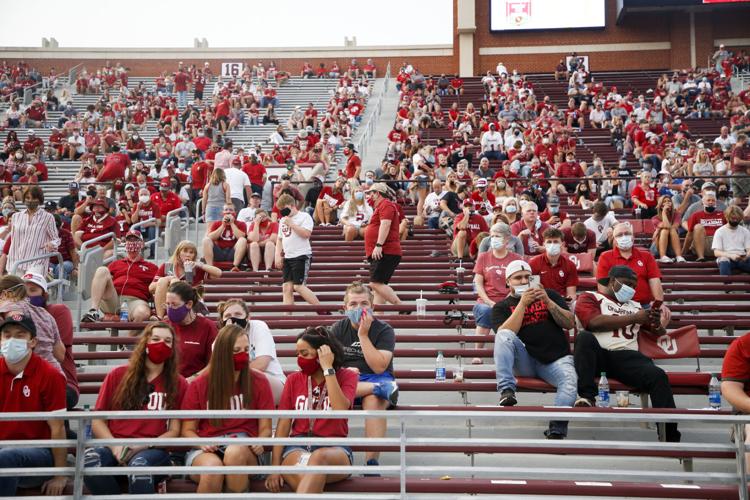 Oklahoma Sooners vs Missouri State Bears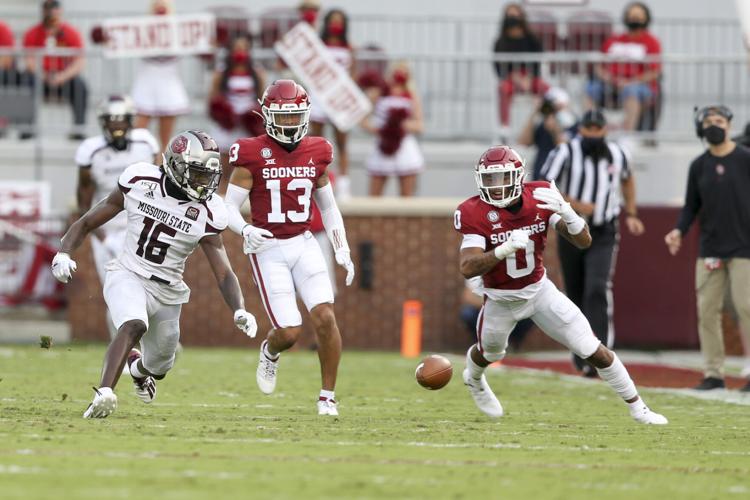 Oklahoma Sooners vs Missouri State Bears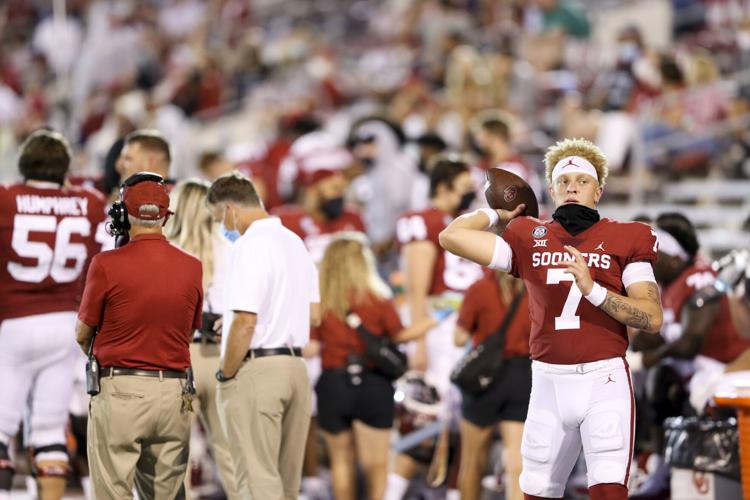 Oklahoma Sooners vs Missouri State Bears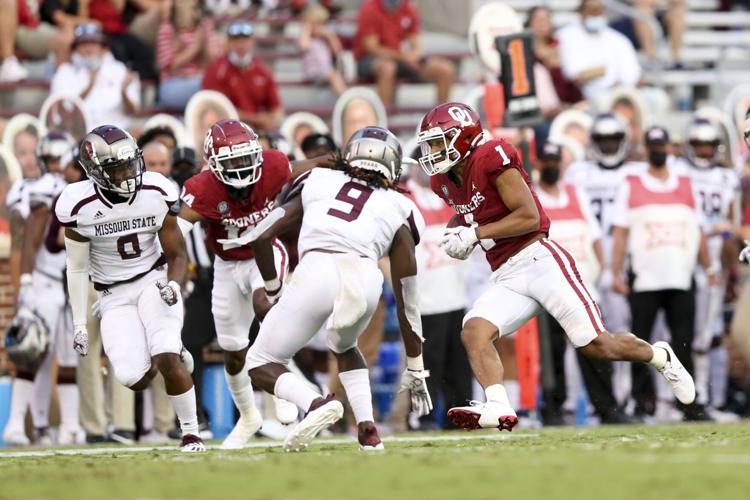 Oklahoma Sooners vs Missouri State Bears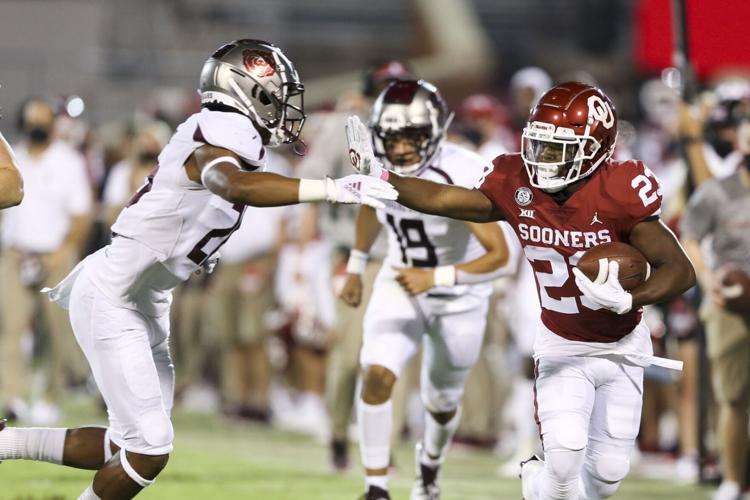 Oklahoma Sooners vs Missouri State Bears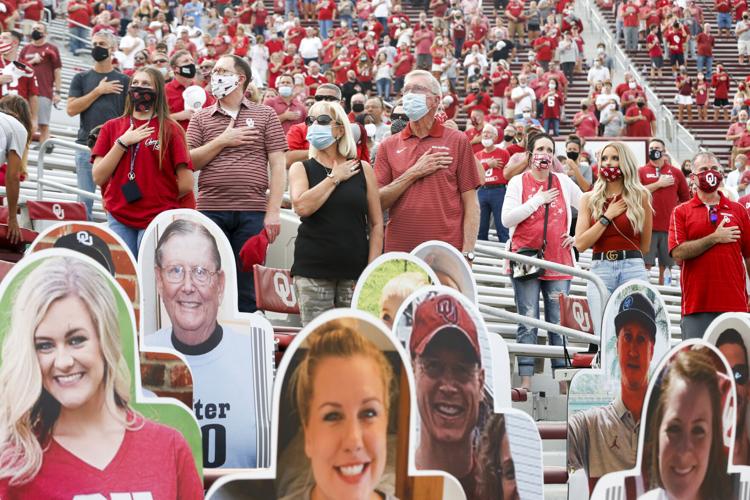 Oklahoma Sooners vs Missouri State Bears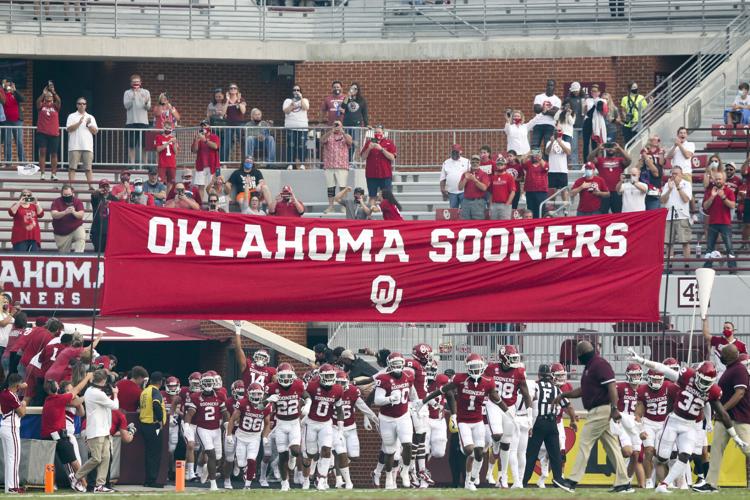 Oklahoma Sooners vs Missouri State Bears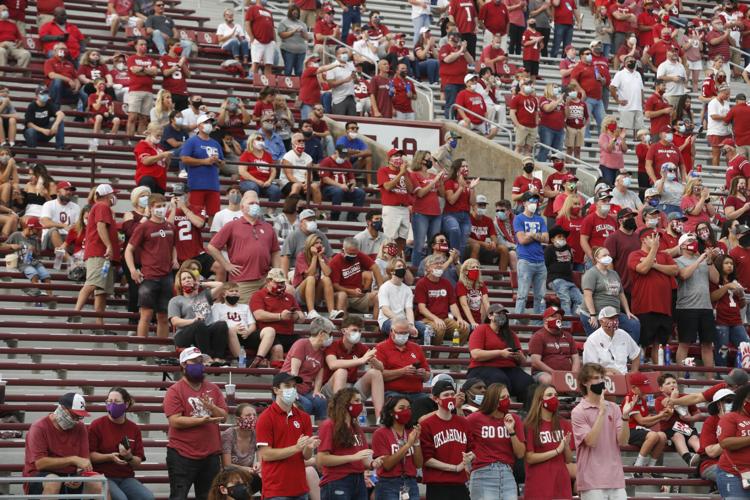 Oklahoma Sooners vs Missouri State Bears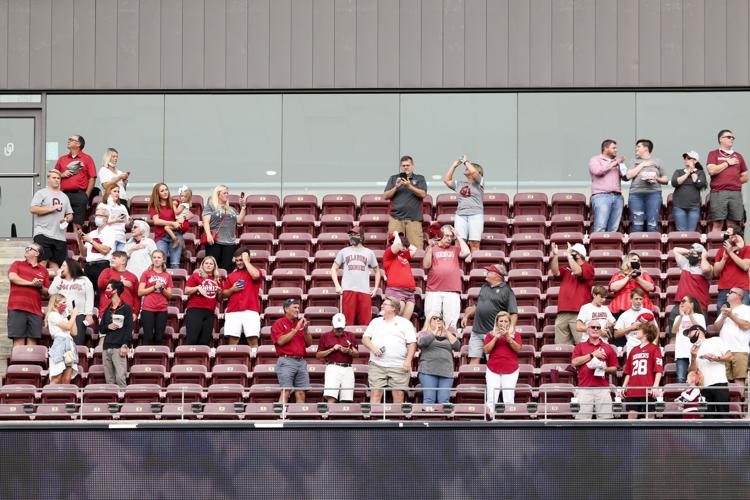 Oklahoma Sooners vs Missouri State Bears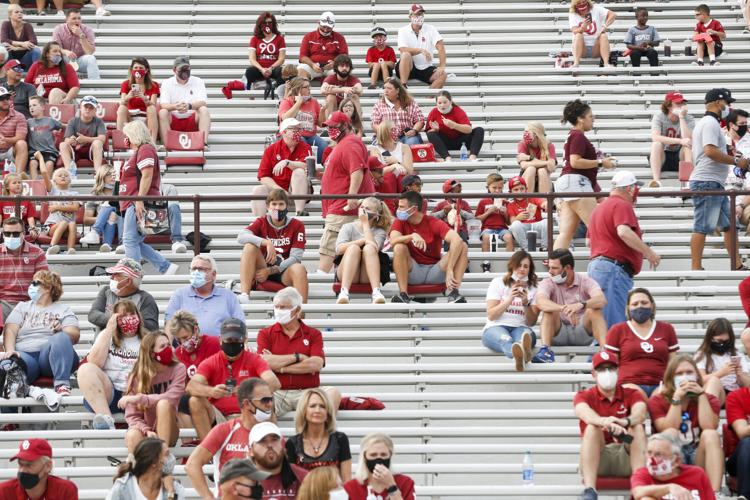 Oklahoma Sooners vs Missouri State Bears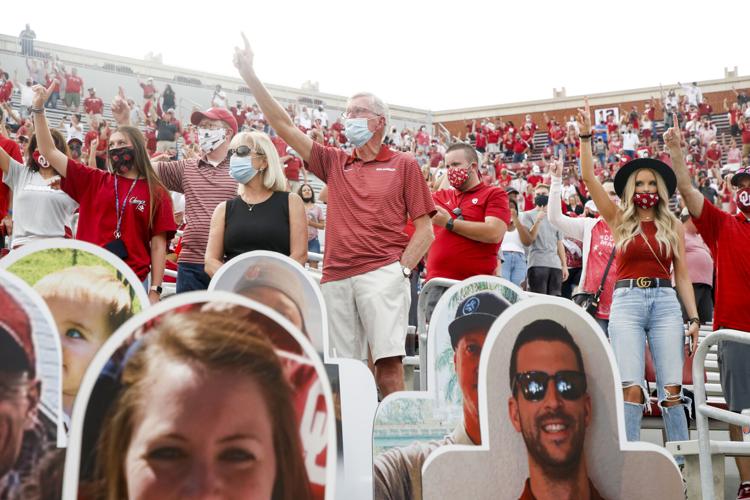 Oklahoma Sooners vs Missouri State Bears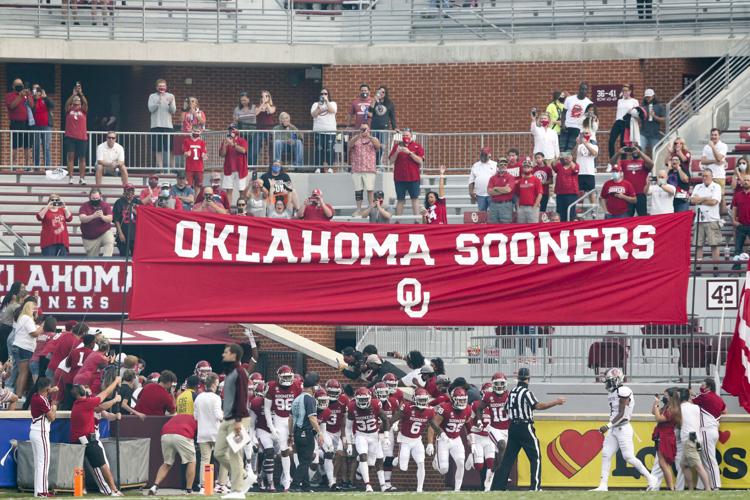 Oklahoma Sooners vs Missouri State Bears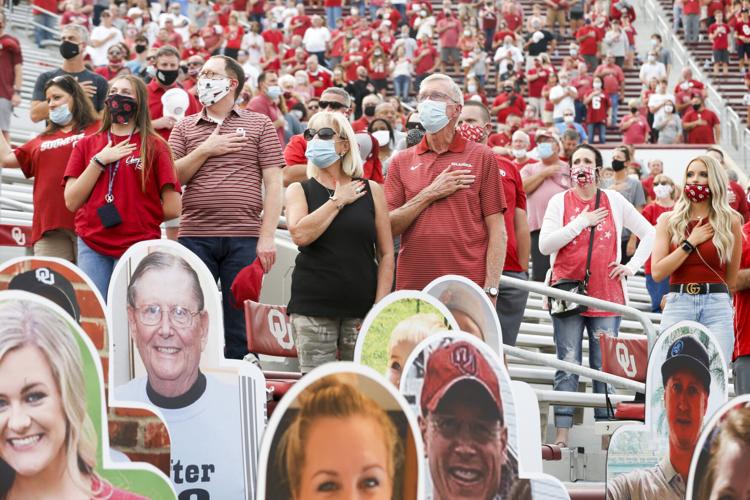 Oklahoma Sooners vs Missouri State Bears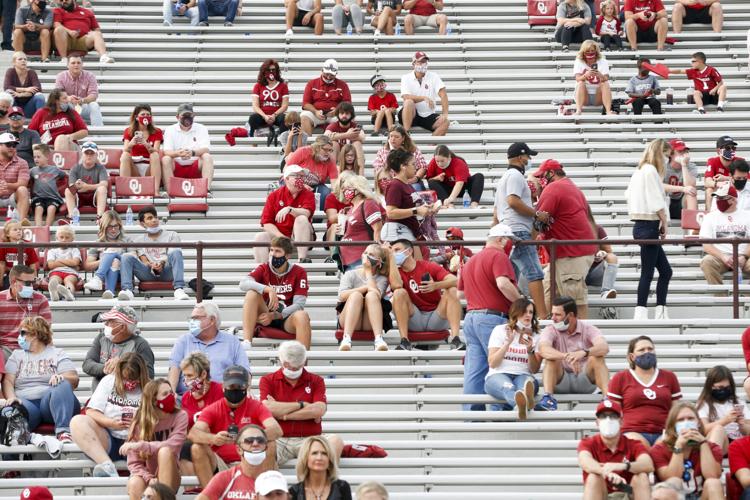 Oklahoma Sooners vs Missouri State Bears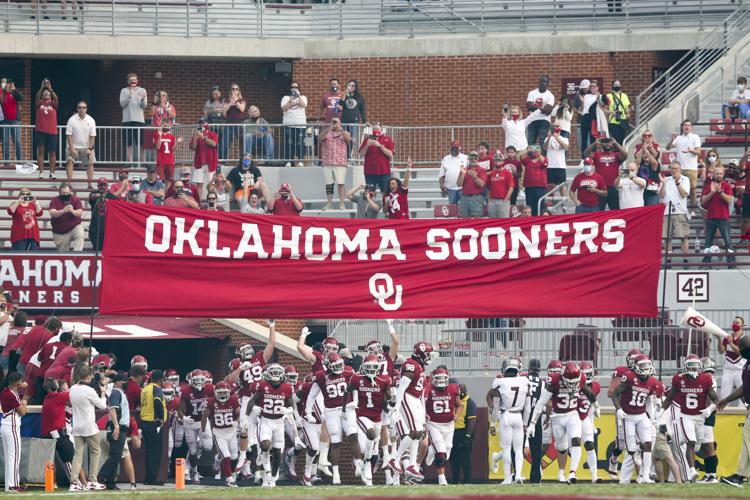 Oklahoma Sooners vs Missouri State Bears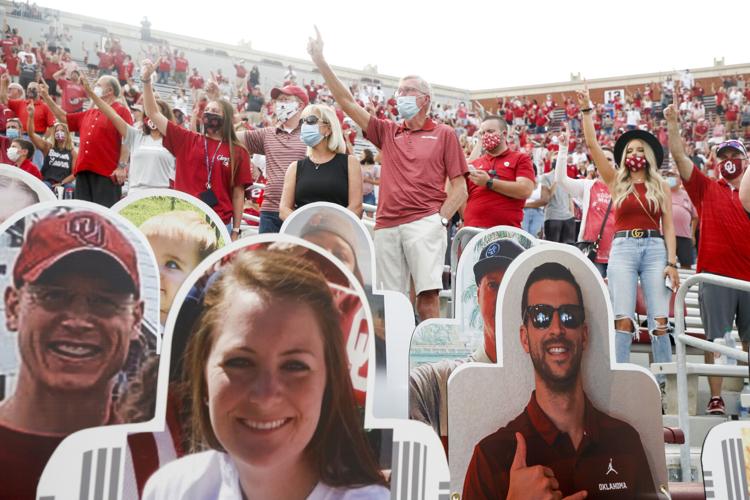 Oklahoma Sooners vs Missouri State Bears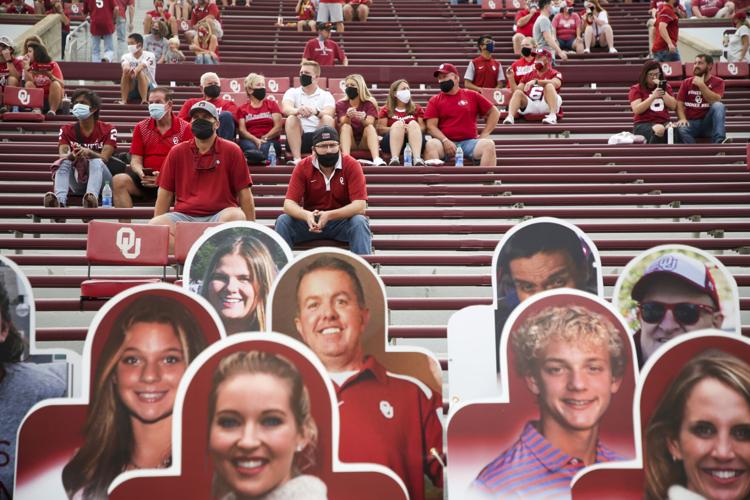 Oklahoma Sooners vs Missouri State Bears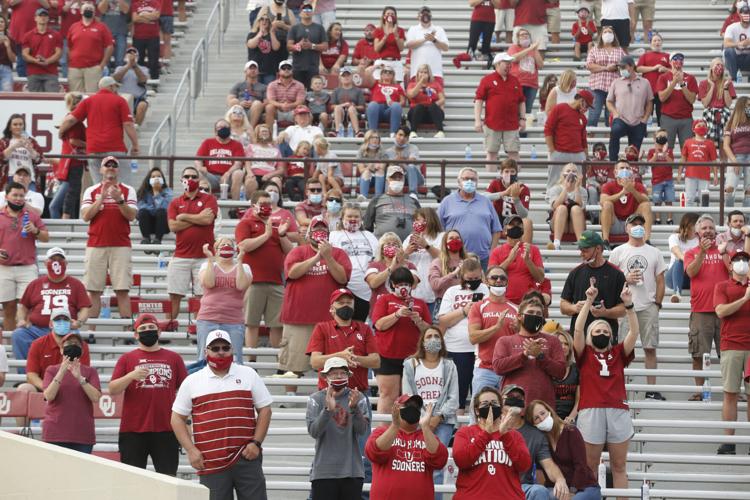 Oklahoma Sooners vs Missouri State Bears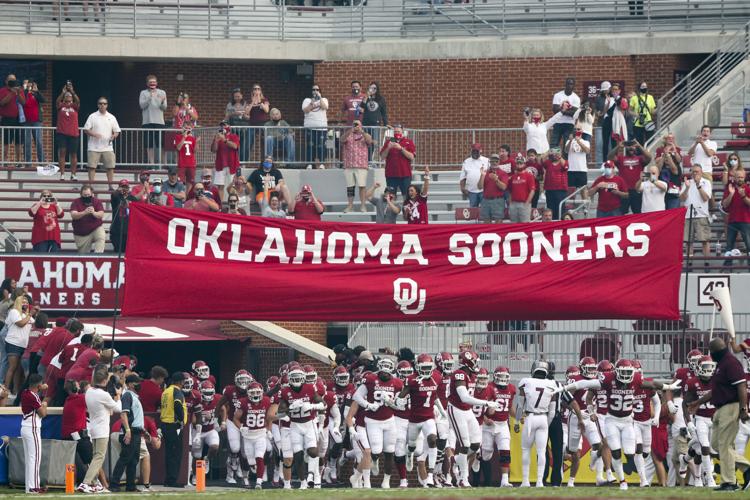 Oklahoma Sooners vs Missouri State Bears
Oklahoma Sooners vs Missouri State Bears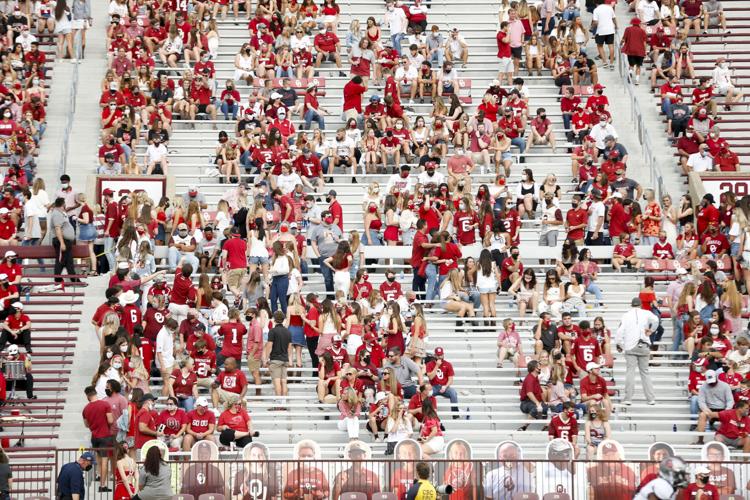 Oklahoma Sooners vs Missouri State Bears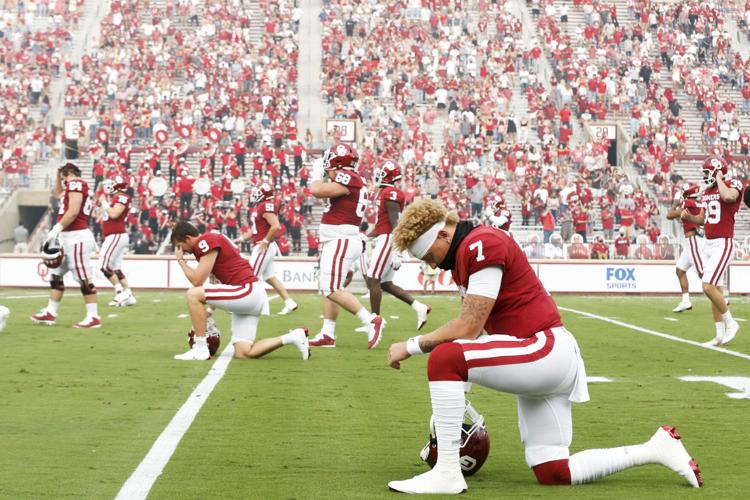 Oklahoma Sooners vs Missouri State Bears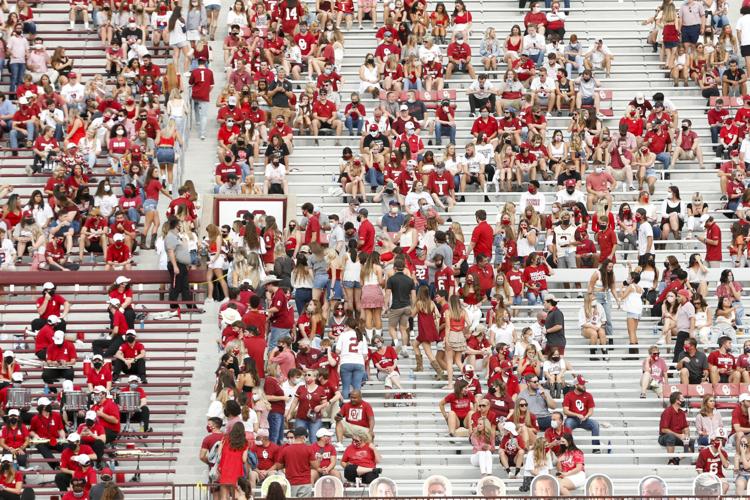 Oklahoma Sooners vs Missouri State Bears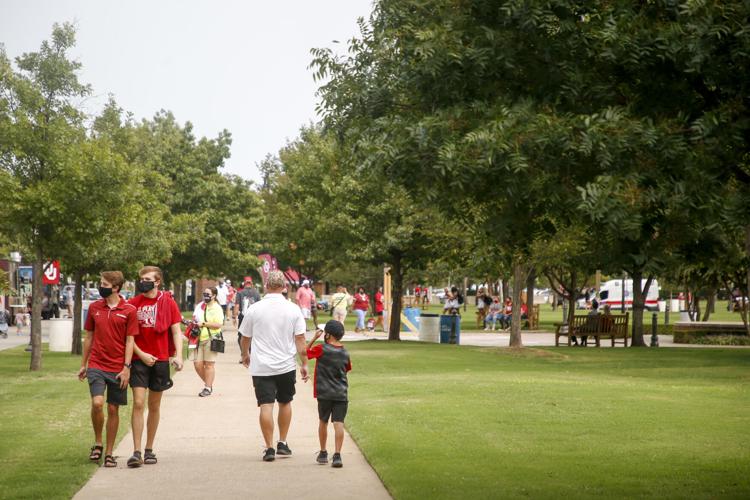 Oklahoma Sooners vs Missouri State Bears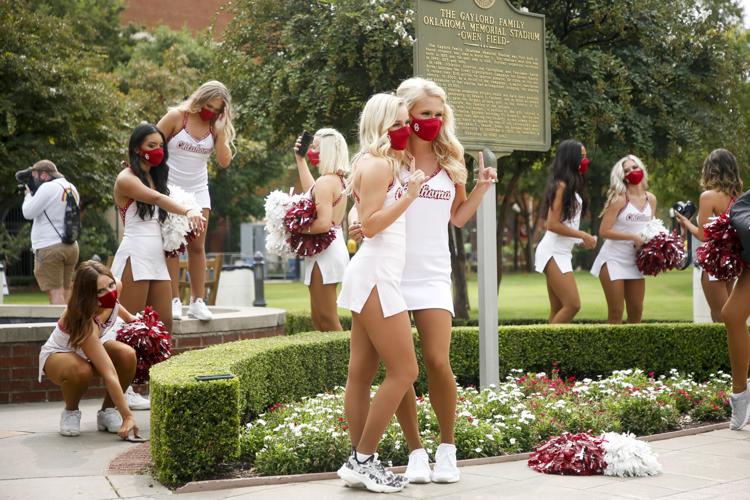 Oklahoma Sooners vs Missouri State Bears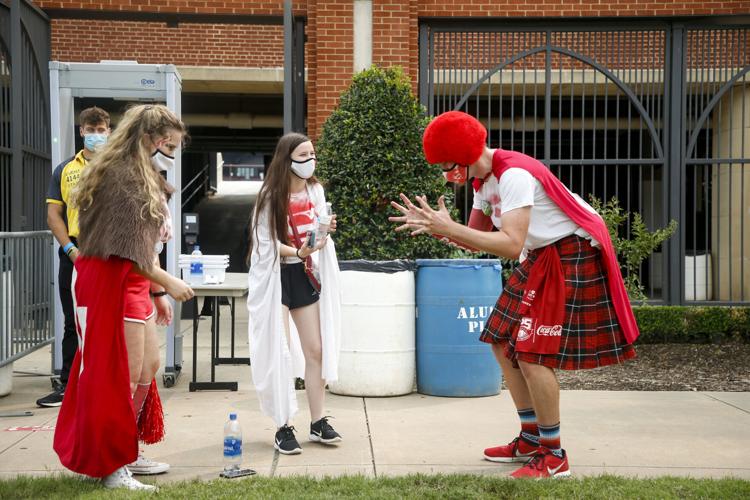 Oklahoma Sooners vs Missouri State Bears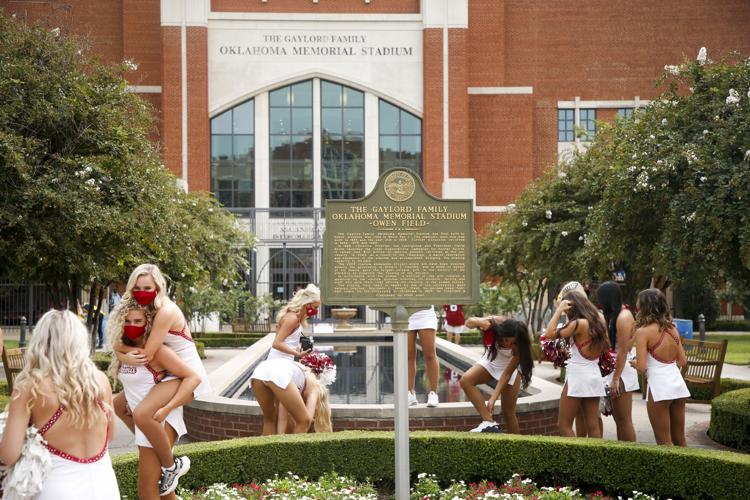 Oklahoma Sooners vs Missouri State Bears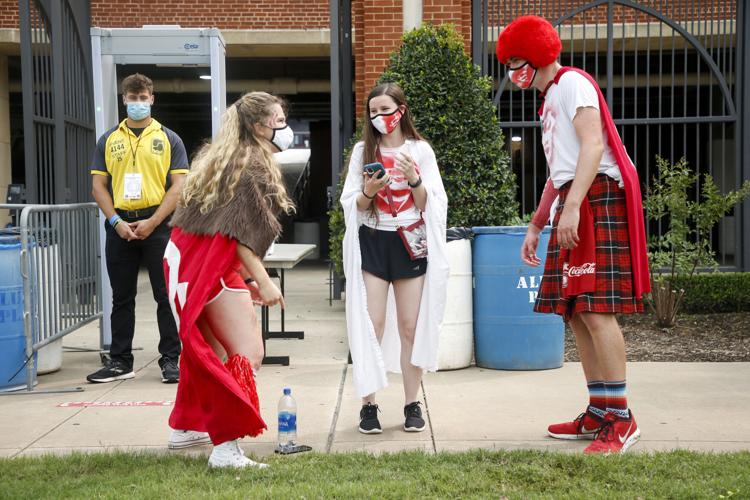 Oklahoma Sooners vs Missouri State Bears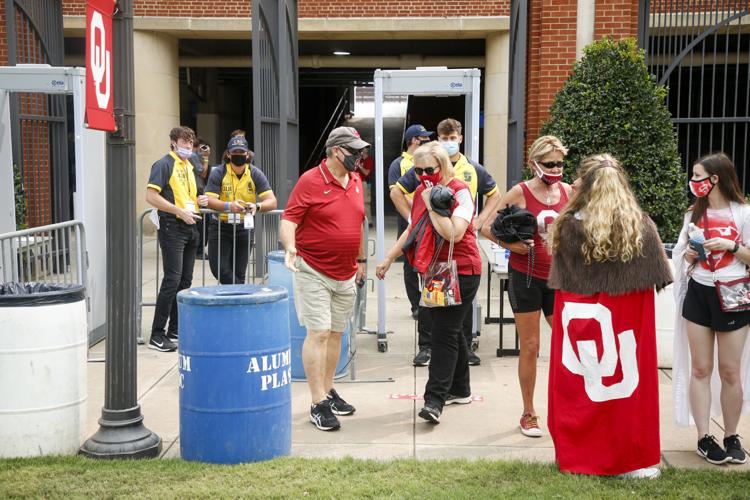 Oklahoma Sooners vs Missouri State Bears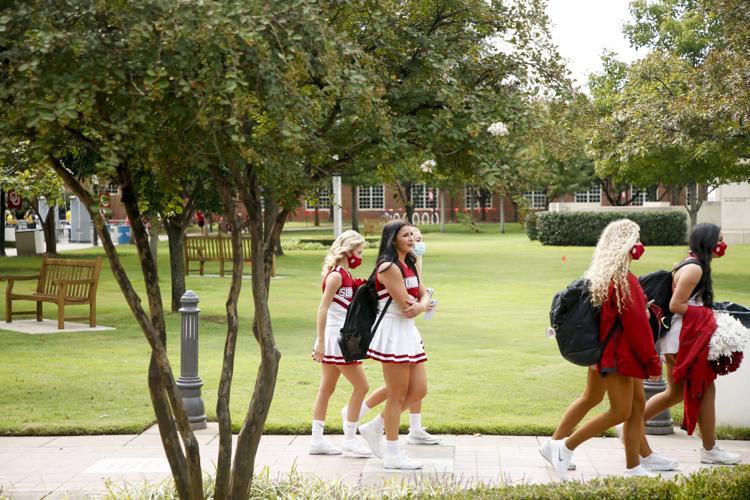 Oklahoma Sooners vs Missouri State Bears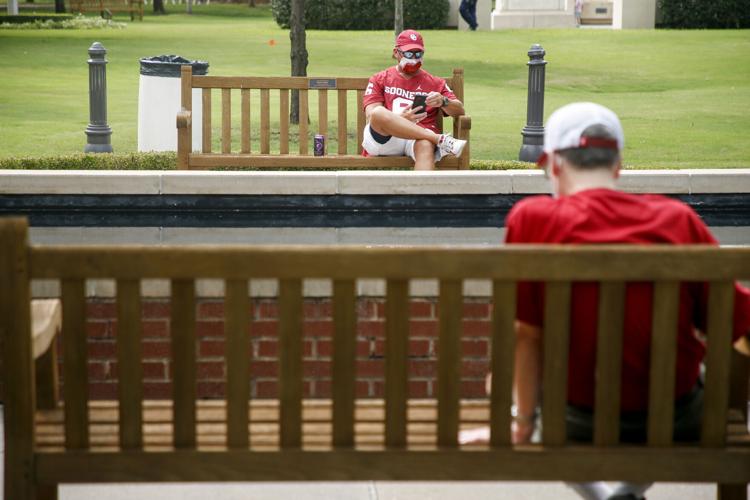 Oklahoma Sooners vs Missouri State Bears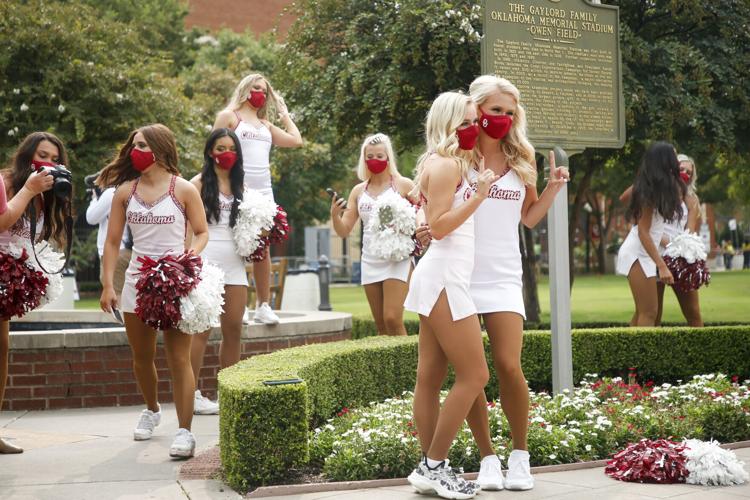 Oklahoma Sooners vs Missouri State Bears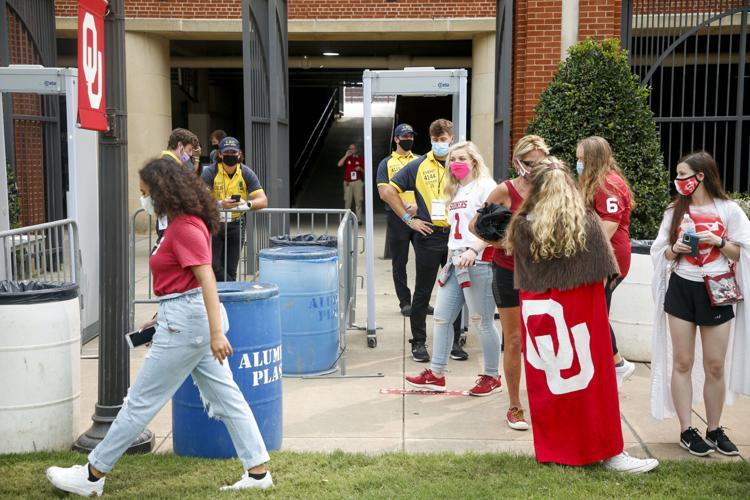 Oklahoma Sooners vs Missouri State Bears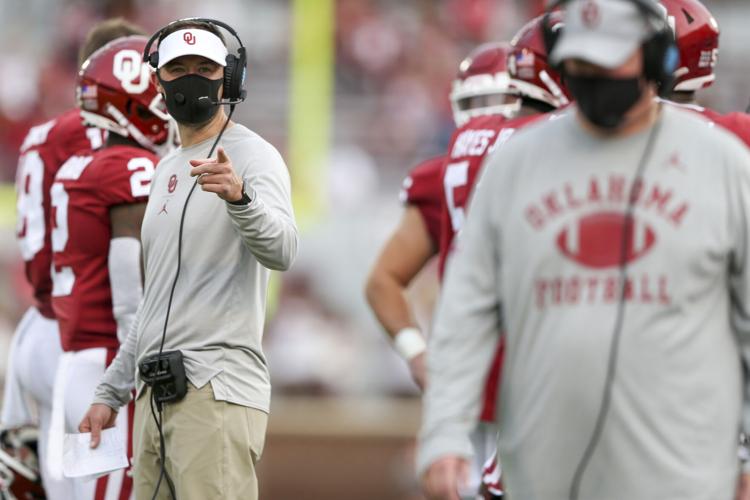 Oklahoma Sooners vs Missouri State Bears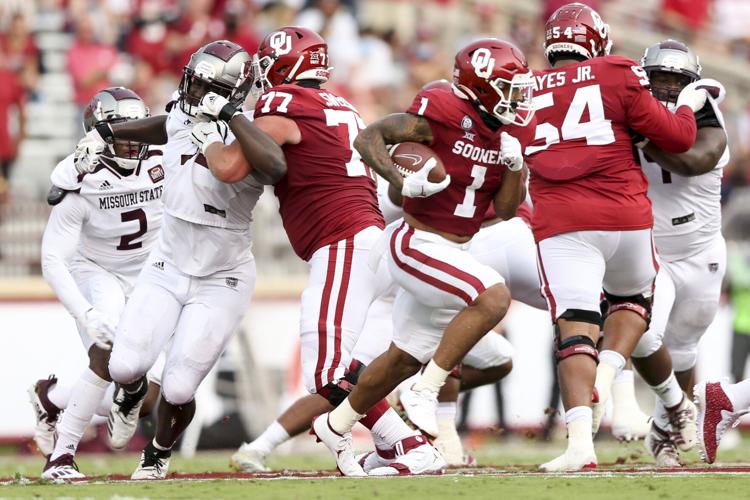 Oklahoma Sooners vs Missouri State Bears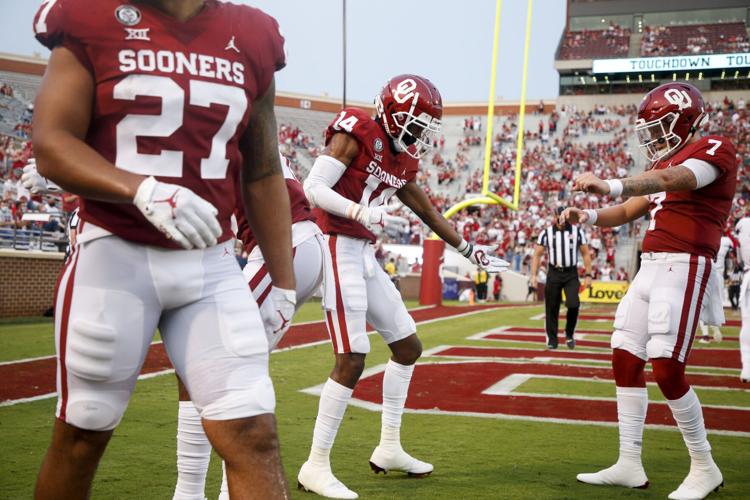 Oklahoma Sooners vs Missouri State Bears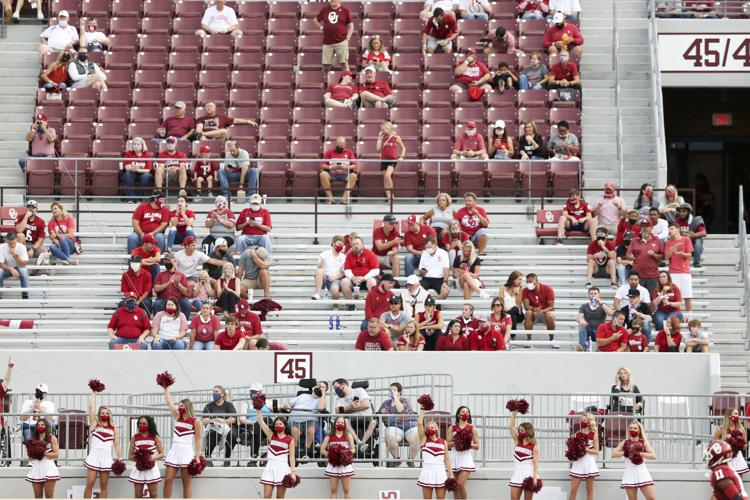 Oklahoma Sooners vs Missouri State Bears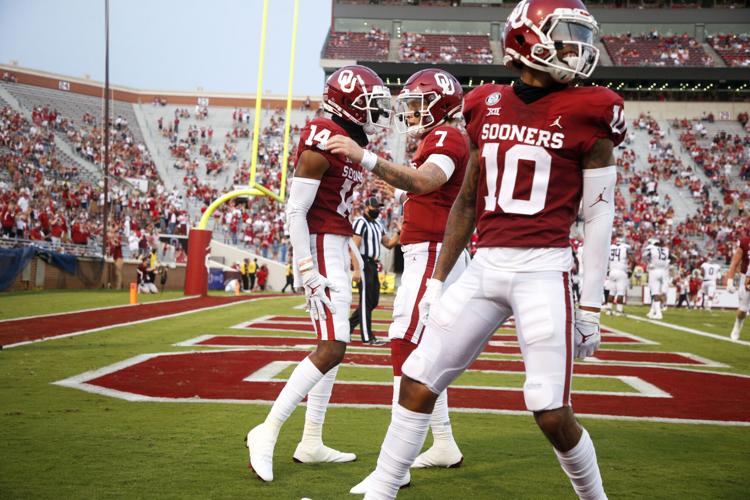 Oklahoma Sooners vs Missouri State Bears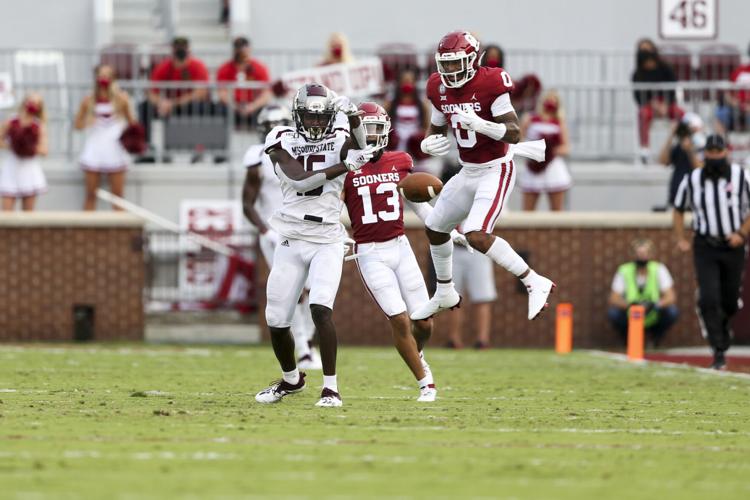 Oklahoma Sooners vs Missouri State Bears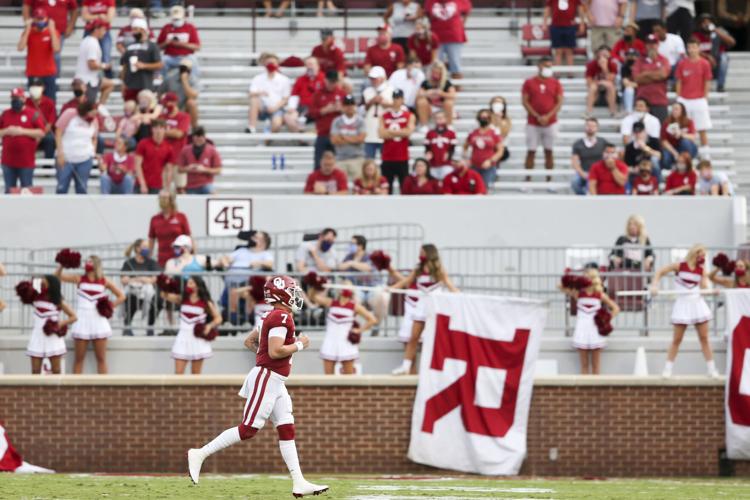 Oklahoma Sooners vs Missouri State Bears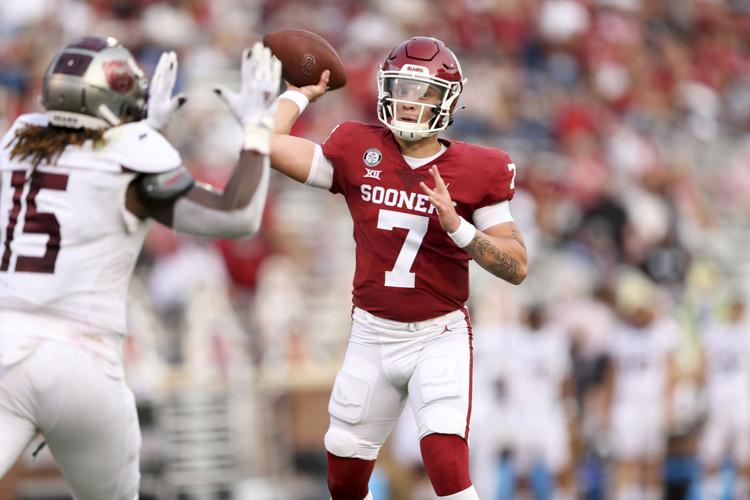 Oklahoma Sooners vs Missouri State Bears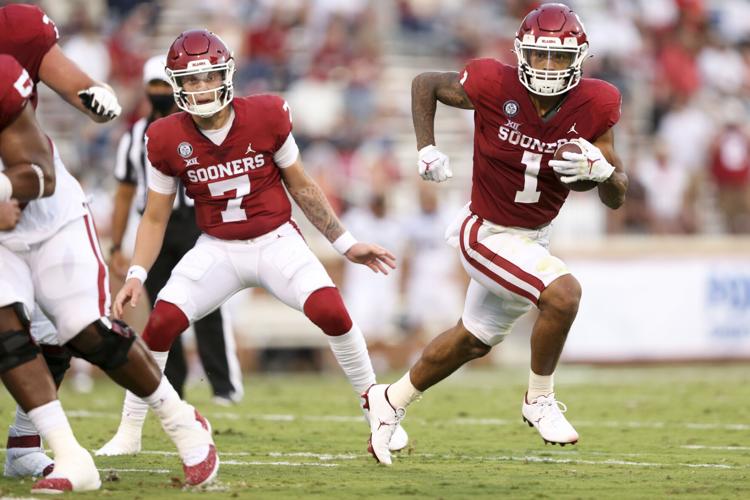 Oklahoma Sooners vs Missouri State Bears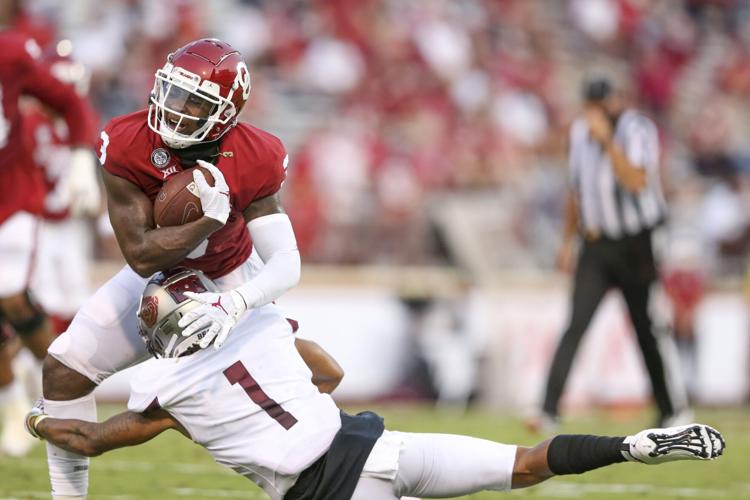 Oklahoma Sooners vs Missouri State Bears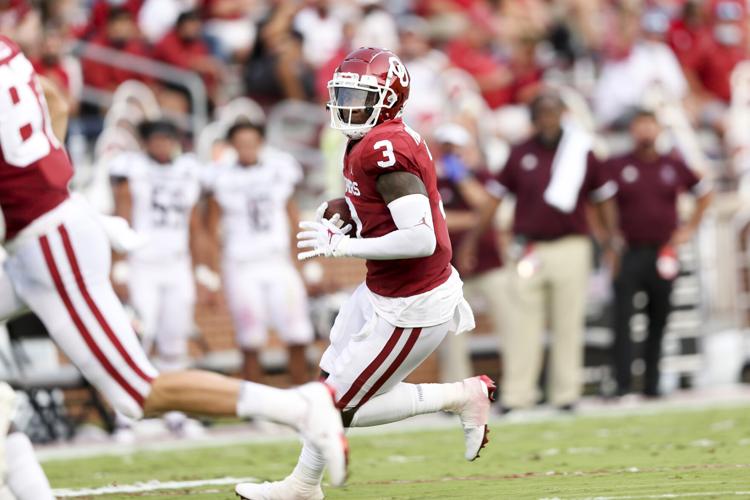 091520-tul-spt-emigblog Big12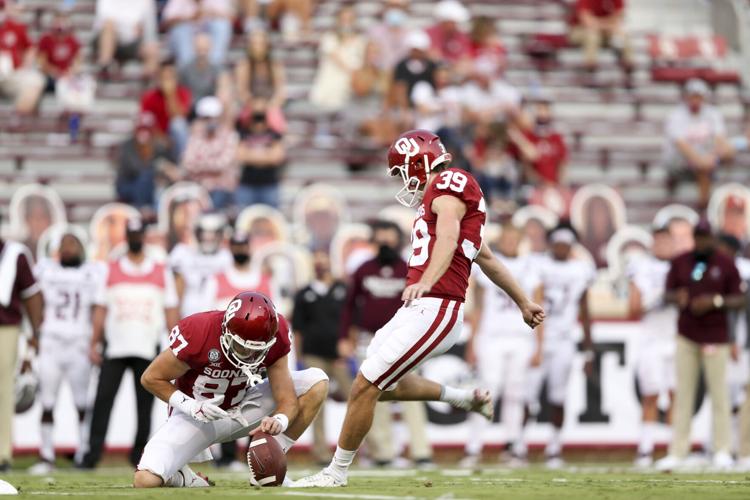 Oklahoma Sooners vs Missouri State Bears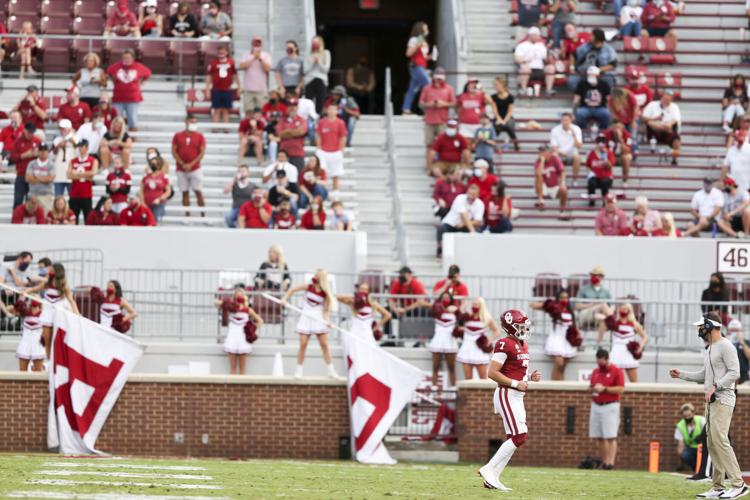 Oklahoma Sooners vs Missouri State Bears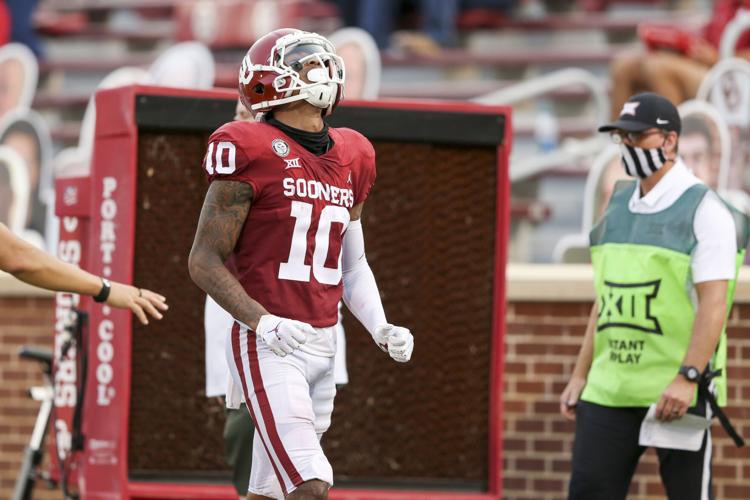 Oklahoma Sooners vs Missouri State Bears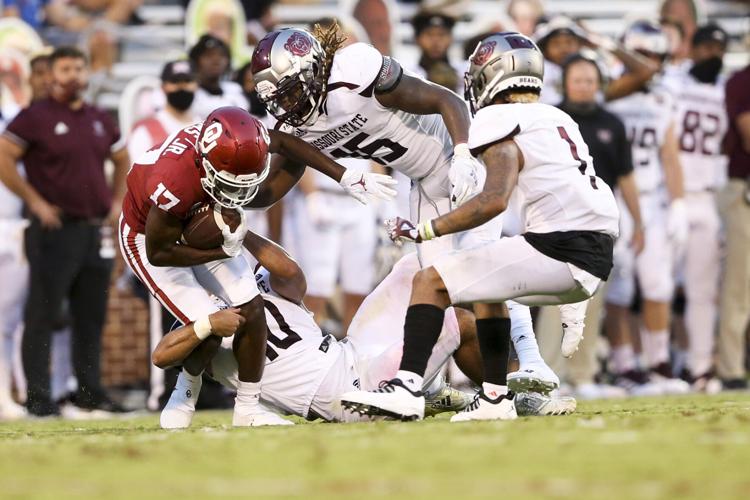 Oklahoma Sooners vs Missouri State Bears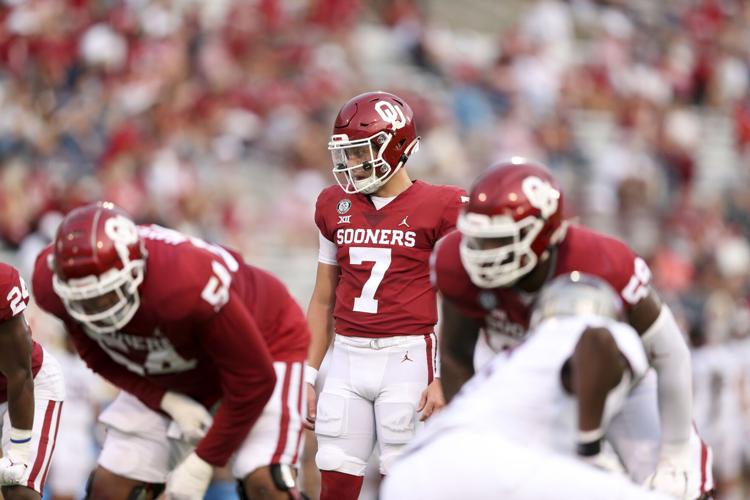 Oklahoma Sooners vs Missouri State Bears
Oklahoma Sooners vs Missouri State Bears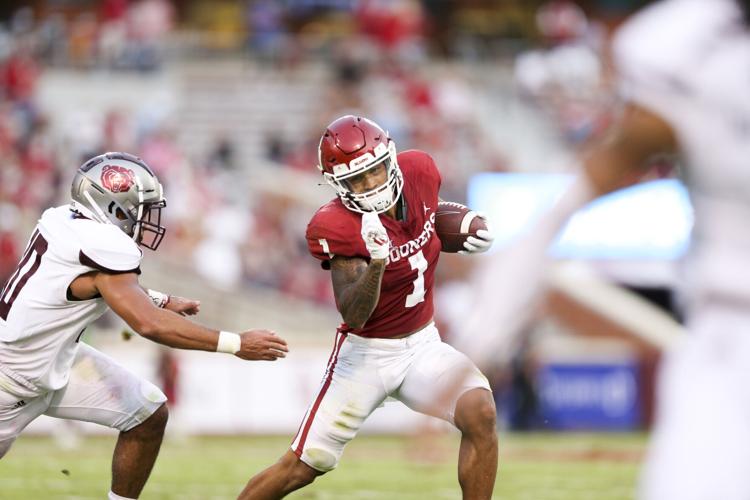 Oklahoma Sooners vs Missouri State Bears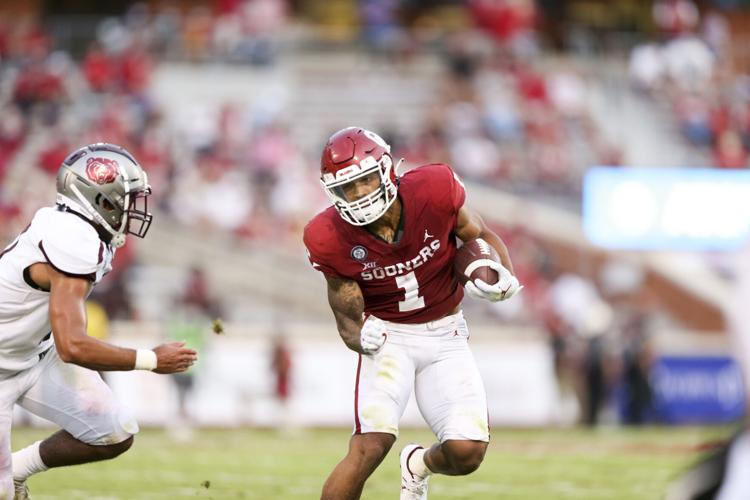 Oklahoma Sooners vs Missouri State Bears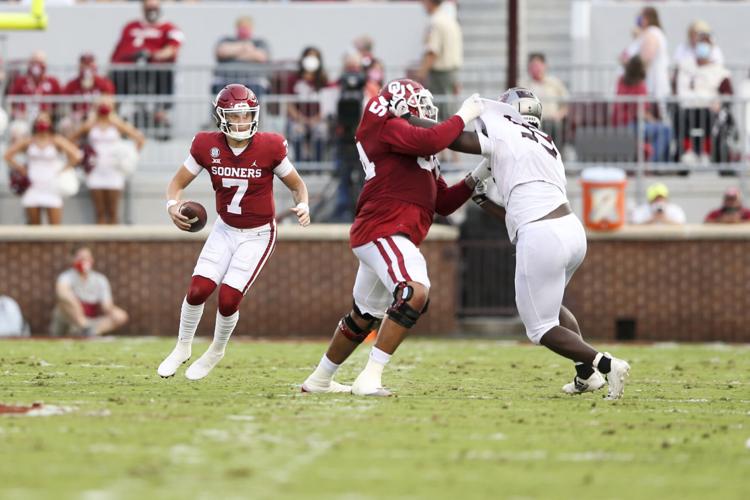 Oklahoma Sooners vs Missouri State Bears
091920-tul-spt-oufootstudents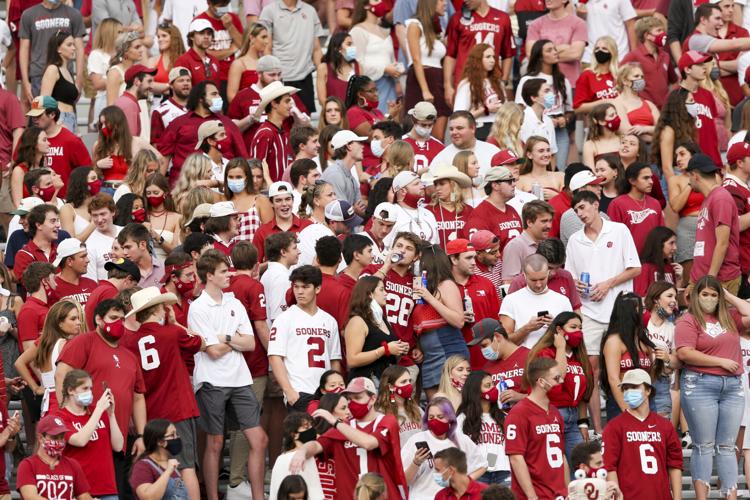 Oklahoma Sooners vs Missouri State Bears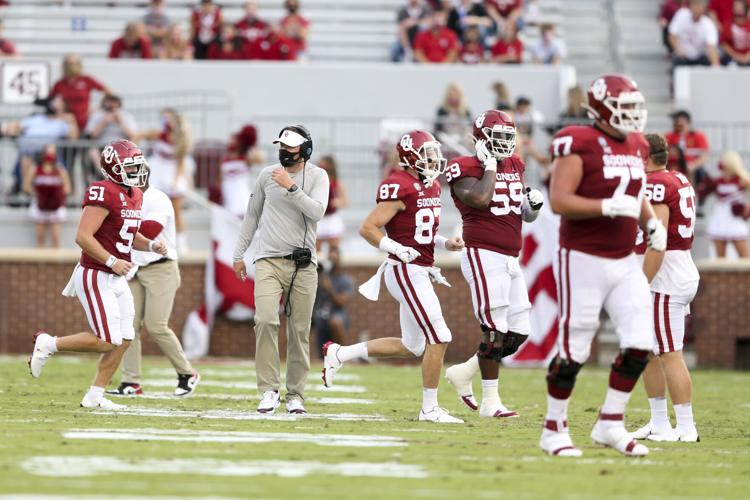 111820-tul-spt-emigcolumn oureceivers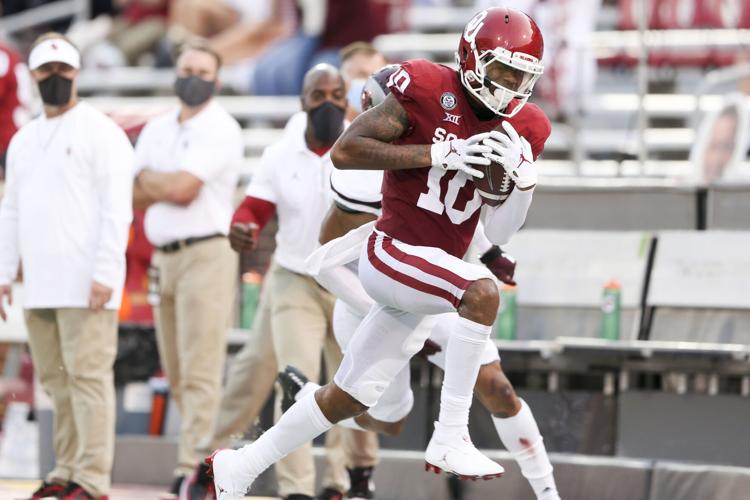 092220-tul-spt-emigblog big12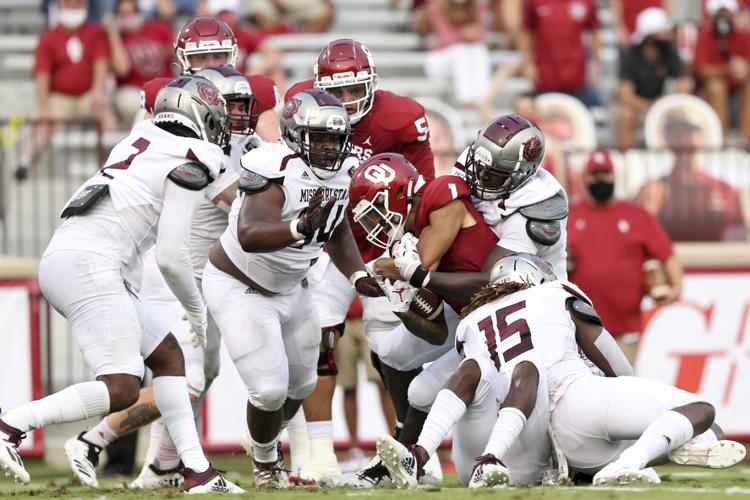 Oklahoma Sooners vs Missouri State Bears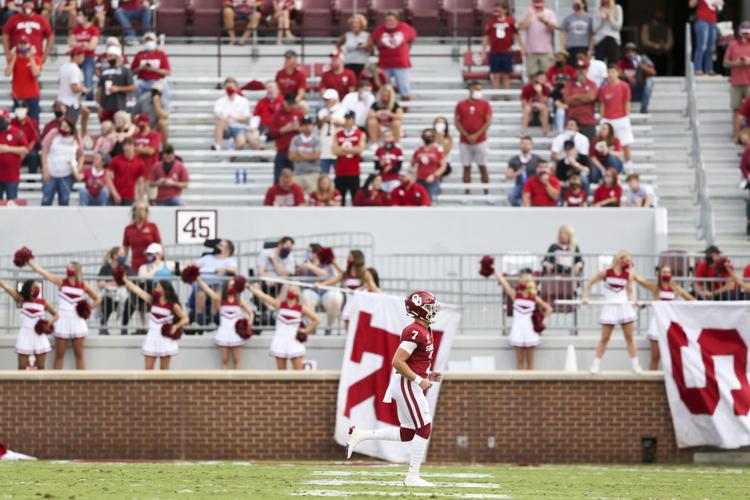 OUSportsExtra.com: Home to everything crimson and cream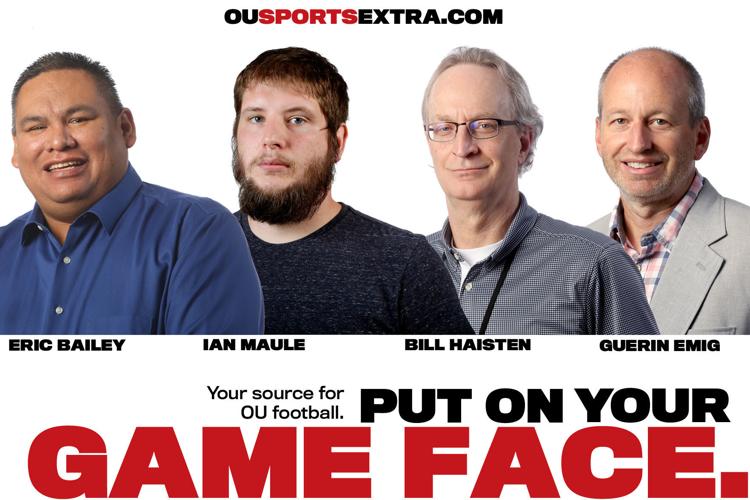 Video: Spencer Rattler reflects on his stellar debut