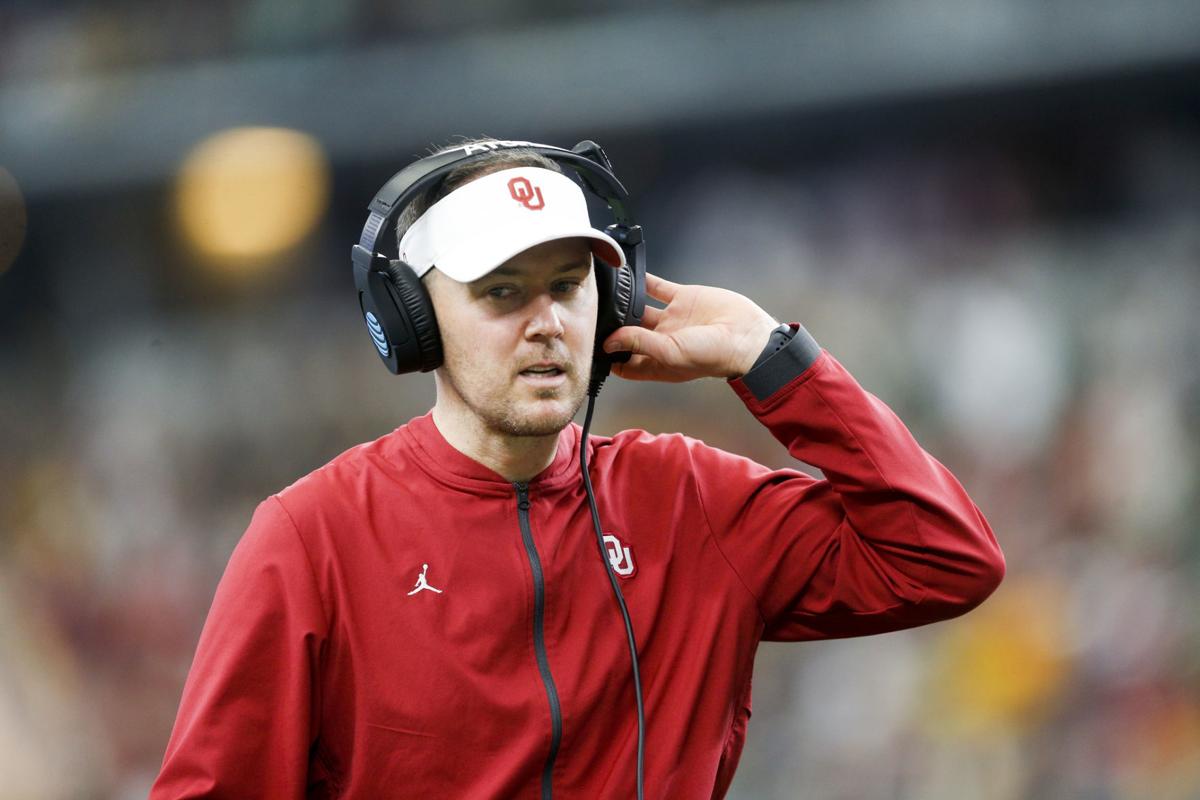 ---
NORMAN — Coach Lincoln Riley, during a scheduled news conference Wednesday, chose not to address rumors surrounding the possible suspensions of three Oklahoma football players for the Peach Bowl against LSU.
"I am aware of the report that is out there," Riley said. "Unfortunately at this time, I cannot comment on it."
SoonerScoop.com reported that sophomore defensive end Ronnie Perkins, junior running back Rhamondre Stevenson and freshman wide receiver Trejan Bridges will be unavailable for the College Football Playoff semifinal game on Dec. 28.
The Athletic reported the OU players failed drug tests.
There has been speculation about which players could miss the game. Riley was asked directly if running back Kennedy Brooks would play in the bowl game.
"Kennedy will play," Riley said.
Riley was immediately asked if Stevenson would play.
"Kennedy Brooks will play," Riley said, repeating his answer to the previous question.
Riley was asked if he was unable to comment because of any possible appeals process.
"I don't know that I even want go that far. I'm just unable to right now," Riley said. "I will when I can, but can't right now."
Riley said there's no timeline for when he can share more information regarding the situation.
Asked if this could be a distraction in preparing for the game, Riley answered: "Well, this whole game, all these playoffs are a huge distraction. There are a million different distractions right now getting prepared for (the Peach Bowl).
"The team a lot of times that can handle those the best is going to be the most equipped coming into it," he added. "… We've had challenges all year. We've had challenges of whether we lose a player to injury. That's part of how it goes, so we'll handle it the way we have and we'll be ready to play."
Eric Bailey 918-581-8391
eric.bailey
@tulsaworld.com
Twitter: @ericbaileyTW
Be the first to know
Get local news delivered to your inbox!