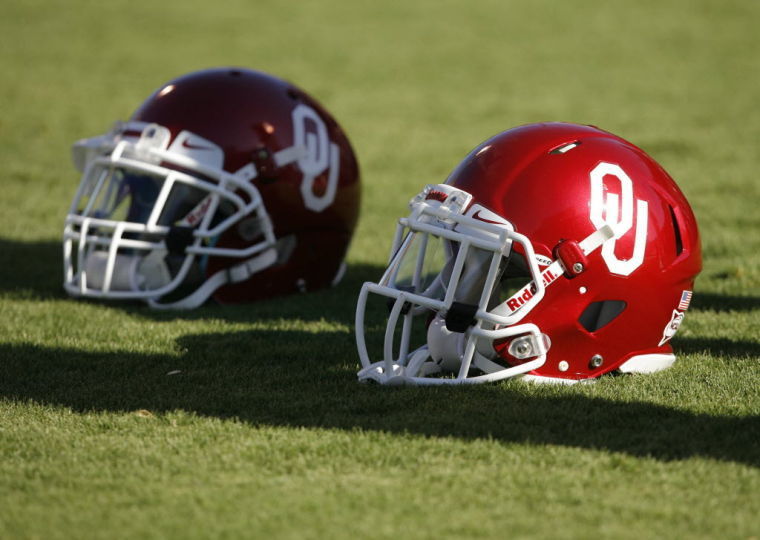 NORMAN – Oklahoma football fans will enjoy improved wireless access during games as well as more room in seats and aisles.
The stadium upgrades are part of the $14.9 million plan approved by OU Board of Regents during an October 2018 meeting.
"Our stadium is one of the great venues in the history of college football, but it needs upgrades, too," OU director of athletics Joe Castiglione said in a statement. "Among the improvements underway is a first-rate technological experience. We recognize that connectivity is an important piece of the fan experience. We're also exploring ways to use the wireless access to further engage our fans in nearly every aspect of game attendance."
OU is working with AT&T in making the wireless addition. The school announced that the new system will be Wi-Fi 6, the latest version of technology. There will be 750 access points added to the 245 that exist in the south end zone.
Handrails will be added throughout the stadium and seats that didn't meet the code width of 18 inches as well as aisles are being widened.
The handrail and widening projects will decrease capacity by about 3,000. OU's official capacity during the 2018 football season was 83,469. Last year's largest home crowd was 87,635 against Oklahoma State.
"Since we first included this as part of our master plan, we have known about the reduction and have been planning accordingly," Castiglione said. "At the time the south end zone project was in progress, we knew that the increase we would realize from that addition would later have some offset with this project.
"In planning, we have watched closely those seats that would be lost and not re-sold them when they became available. Otherwise, we have worked with ticket holders in finding new seat locations. Our goal is to take this very important step with as little disruption as possible."
Eric Bailey
918-581-8391
Twitter: @ericbaileyTW
Be the first to know
Get local news delivered to your inbox!