Marcus Major's regained eligibility last week was a surprise to Oklahoma coach Lincoln Riley.
The Sooners now have three scholarship running backs available with Major's emergence alongside Kennedy Brooks and Eric Gray.
"It was a little unexpected. It's good to have him back in the fold. He's been practicing as a scout-team member the entire year, so he's had a chance to go against our defense competitively each week," Riley said this week. "We'll get him back reacclimated with us offensively. He's still been in meetings and all that. He just needs some reps to get back in the flow and rhythm."
Major played in 10 games last season and rushed 35 times for 187 yards. He had a 46-yard run against Florida in the Cotton Bowl before being ruled academically ineligible before the season opener.
The running back depth has been a concern, and Major's return will help things.
"We've been fortunate to keep those guys healthy up to this point. We know that position, especially in games like Saturday when they've super productive, it's also a very physical position," Riley said. "Having him back will certainly help. He's got some good experience, some good explosion. He'll bring some size and some real physicality to the room, which will be a nice addition."
Marvin Mims made his presence felt against Texas.
The OU wide receiver has caught nine passes for 188 yards and three touchdowns in two games against the Longhorns. His biggest reception was a 52-yard touchdown grab on Saturday which included a toe-tap just inside the sideline and pylon.
What goes into making those types of catches?
"It's just me trying to touch the ground. When I'm up in the air, my body's up in the air just getting my foot down. Luckily it came down inbounds," Mims said.
Mims had five catches for 136 yards and two scores last Saturday. He averaged 27.2 yards per reception against the 'Horns. The number of catches tied a season high, and the yardage was a 2021-best.
"Man, he was awesome. The plays he made on the balls down the field were huge plays and just very competitive plays, which is something we as a receiving corps really try to pride ourselves on," Riley said. "And he did a great job. It was good to get him … a little bit more involved here last couple of weeks, which has been good, I think a big key to us playing well. He's one of our best players, and he's done well."
How has Oklahoma's offensive line fared at the midway part of the 2021 season?
Let's ask Bill Bedenbaugh, their tell-is-like-it-is position coach.
"Very inconsistent. Some really, really good things and some really, really bad things," Bedenbaugh said. "Some of it is inexperience at some important positions. Some of it is preparation. Some of it is obviously coaching, as it falls on me."
The Sooners are coming off two solid performances, which gives the coach some hope.
Against West Virginia, Bedenbaugh said, he put his players in some pass protection situations that they weren't ready to endure. Things were simplified and got better against Kansas State and Texas.
"We've gotten better, and it has shown up in the last couple of weeks. Like I said, the West Virginia wasn't a game we were very good. That was disappointing. Again, I have to do a better job of putting them in positions to be successful," Bedenbaugh said.
— Eric Bailey, Tulsa World
ESPN will have its top broadcast team for the TCU-OU game.
Chris Fowler will handle play-by-play duties, Kirk Herbstreit will be the analyst and Holly Rowe will do play-by-play duties.
Herbstreit will travel to Norman following College GameDay, which will be broadcast from Georgia's campus. Unbeaten Kentucky will face the Bulldogs in Athens on Saturday.
— Eric Bailey, Tulsa World
Big 12 rankings after Week 6: Reshuffling the top three teams after OU-Texas
Big 12 rankings after Week 6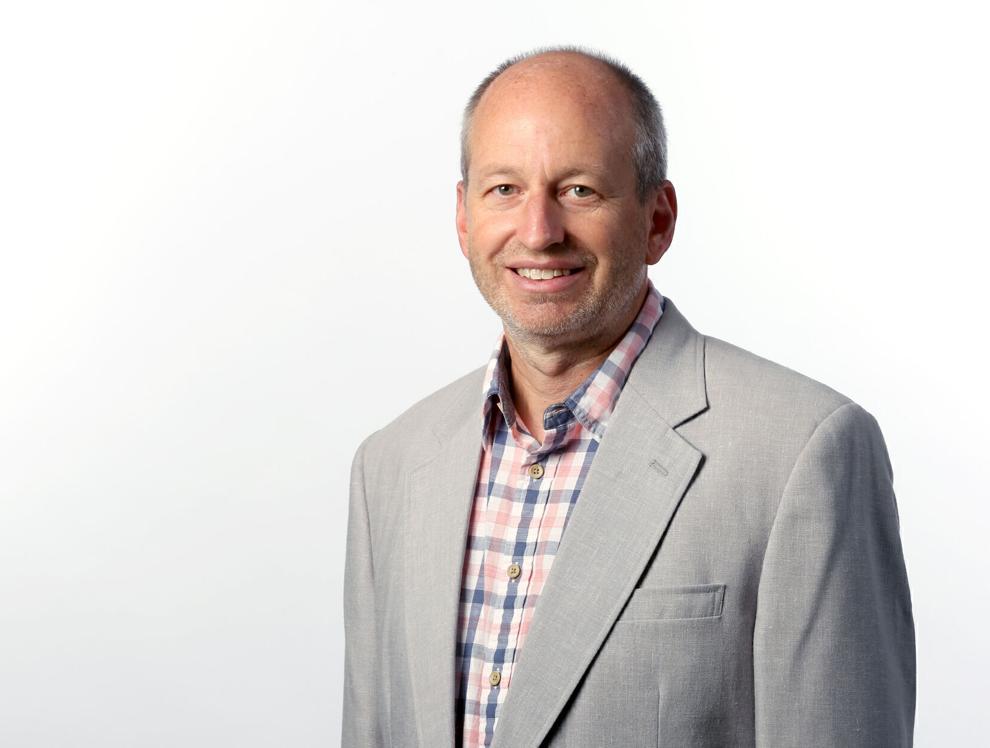 1 – Oklahoma (6-0, 3-0)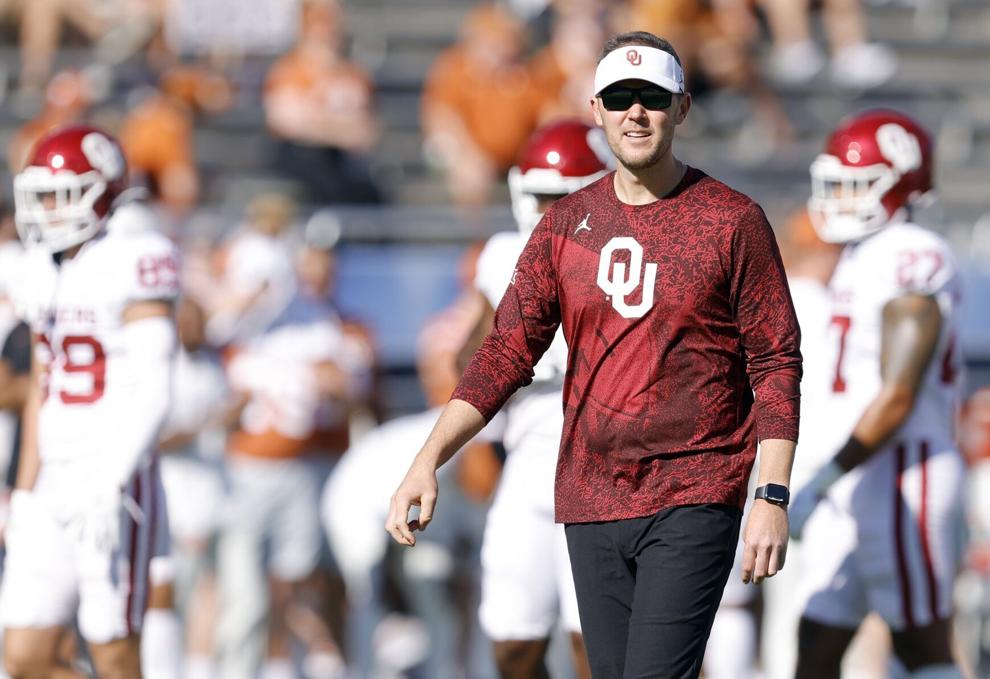 2 – Oklahoma State (5-0, 2-0)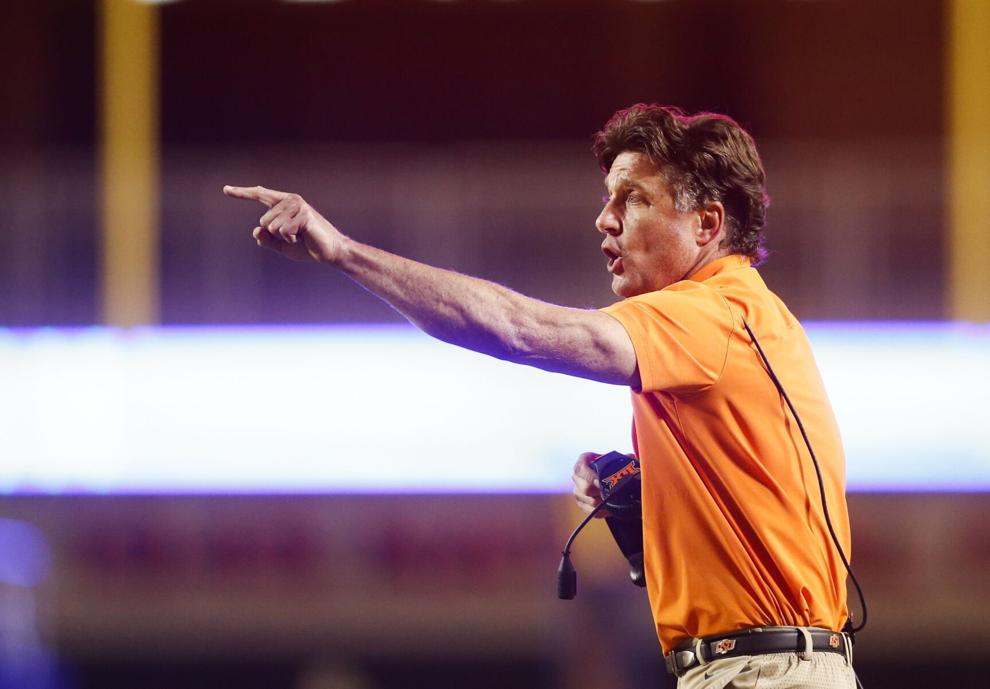 3 – Texas (4-2, 2-1)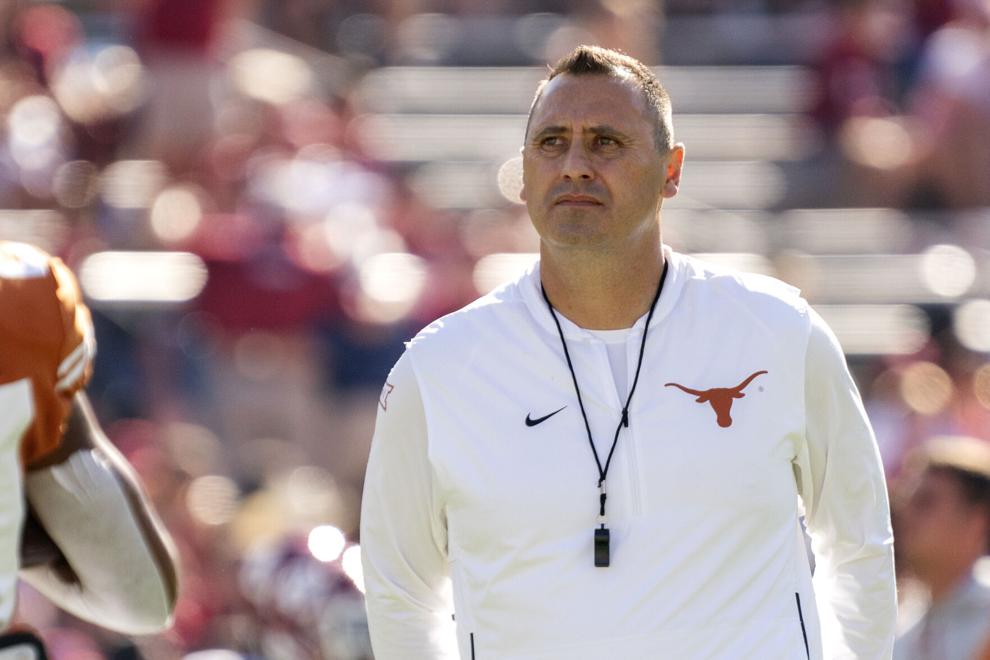 4 – Baylor (5-1, 3-1)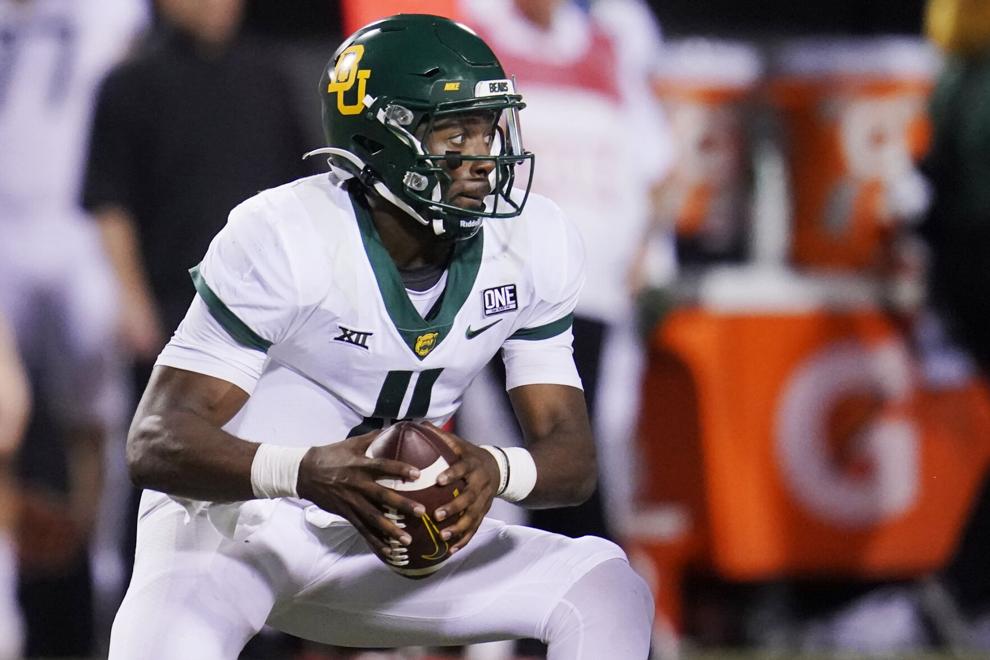 5 – Kansas State (3-2, 0-2)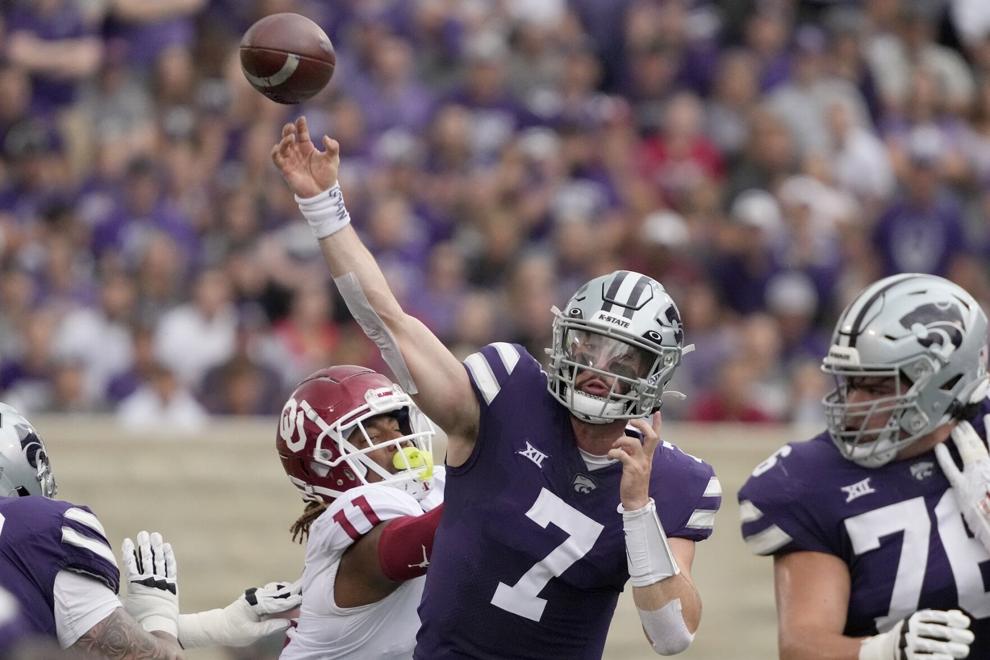 6 – Iowa State (3-2, 1-1)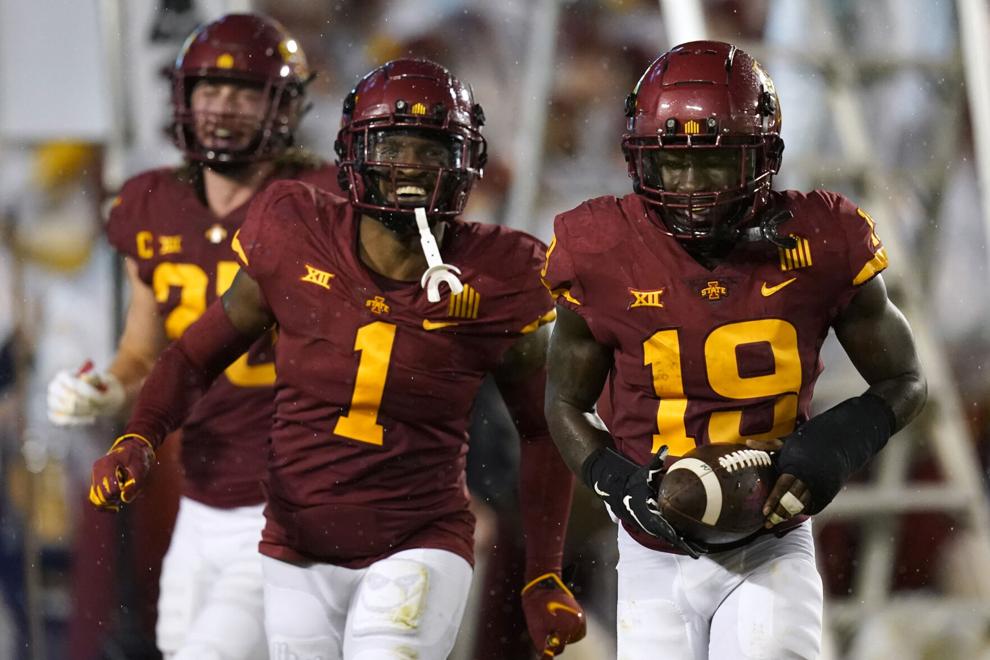 7 – TCU (3-2, 1-1)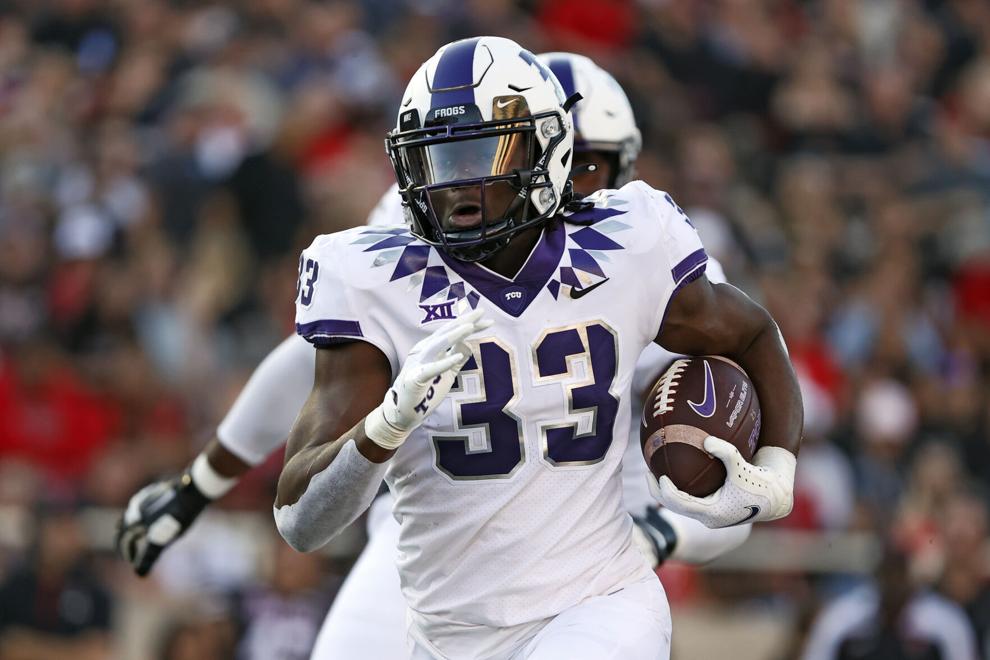 8 – Texas Tech (4-2, 1-2)
9 – West Virginia (2-4, 0-3)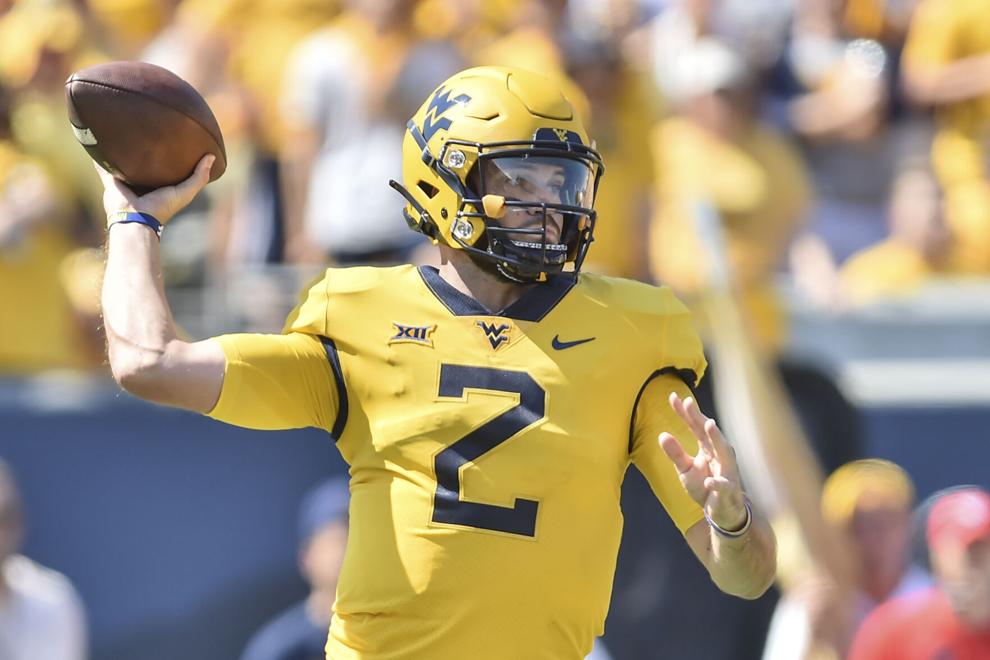 10 – Kansas (1-4, 0-2)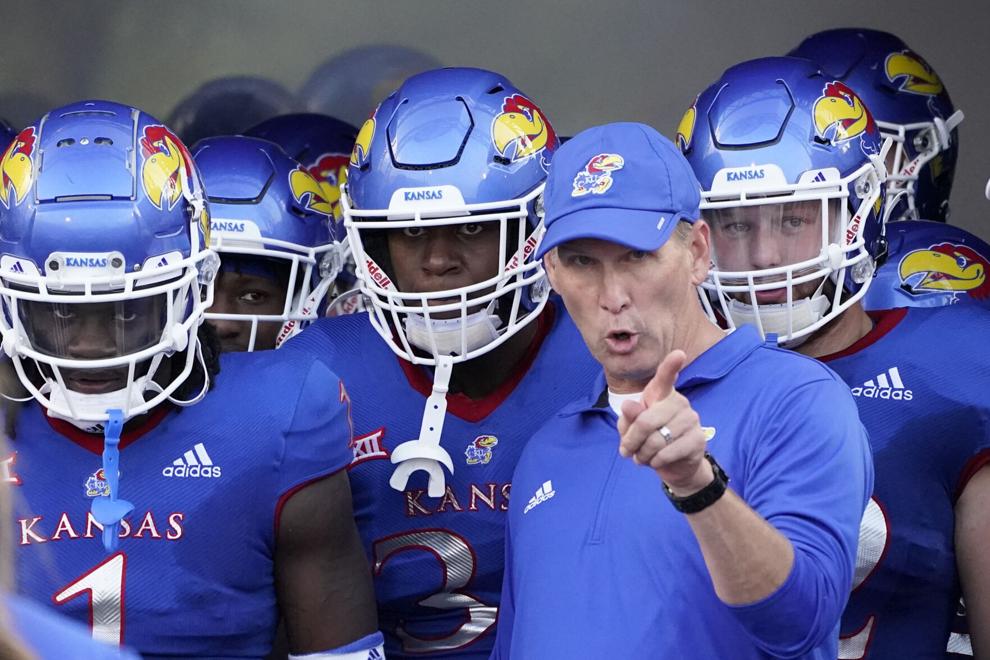 Last chance offer: $1 for six months
OSU's Mike Gundy previews Texas
The next two weeks will be dynamite. OU-Texas Saturday in the Cotton Bowl, then OSU-Texas in Austin the following Saturday.
Defenses might be catching up with offenses in the Big 12 Conference, but it still takes a dynamic offense to win the league.
I don't know how long the Kansas State Wildcats will stay among the top Big 12 teams, with a trip to Oklahoma State looming, but they deserve …
Iowa State and Texas flunked their screen tests. Oklahoma State, Kansas State and Texas Tech won unconvincingly. Oklahoma, West Virginia and B…
All teams will be in action this weekend, beginning with Kansas at Coastal Carolina on Friday night. The Big 12 was 9-1 in opening games (West…
All 10 teams are scheduled to be in action this weekend, starting Friday night with KU's best shot to win a game this season.