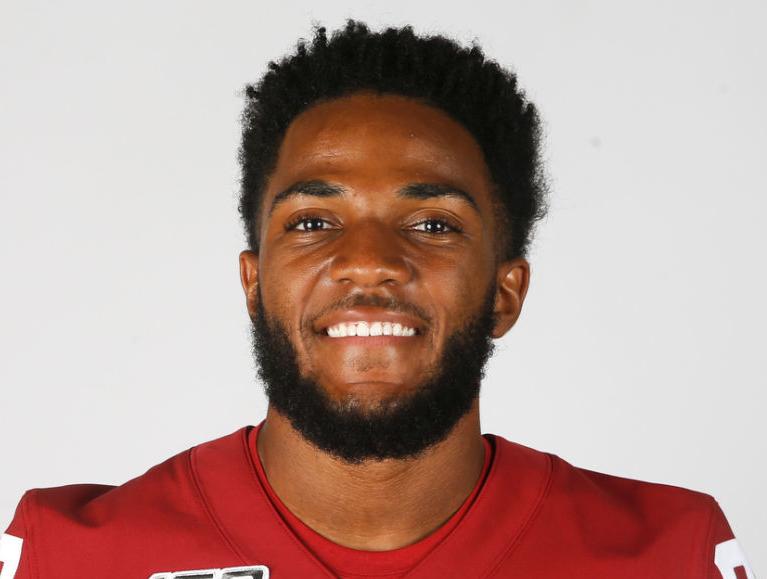 New nickname
Lee Morris is preparing to play his final home game in Memorial Stadium on Saturday.
On Monday, quarterback Jalen Hurts said the senior wide receiver is "kind of like a silent assassin."
Asked Tuesday after practice about that nickname, Morris replied: "I like that. That was kind of funny.
"A couple of my close friends from last year, Reece Clark and Sam Iheke, had basically the same description of it."
Morris was a catalyst in the Sooners' 34-31 comeback victory at Baylor last Saturday. He had a career-high seven receptions and all resulted in first downs.
Morris has a quiet demeanor. Hurts said the Allen, Texas, native doesn't say much but lets his actions speak for him.
"I've been that way for a while now," Morris said. "I'm not one to be rah-rah or talk trash on the field. I really just do my job, make my plays on the field, get back in the huddle and do it again. That's about it. It fits well."
Get off the field
Getting defensive stops continues to be a priority during OU practices.
Defensive coordinator Alex Grinch has a mission for his players — either get a three-and-out or stay on the field during practices.
Cornerback Parnell Motley explained how that works.
"It's based on we ain't doing three reps at a time. It was predicated on first down, second down, third down and if you didn't get off the field on third down, we had to start over and stay out there," Motley said. "I'm glad the way coach put the emphasis on game reps and more focus on three-and-outs. It definitely carried over in the second half (of the Baylor game), things we've been preaching on, getting three-and-outs, throughout the week."
Plenty of eyes saw comeback
OU's historic 25-point comeback to beat Baylor generated an average audience of 6.785 million, making it the most-watched college football game last weekend.
The peak window came when the Sooners completed their rally to take a 34-31 lead. At the 10-10:15 p.m. slot, when OU place-kicker Gabe Brkic knocked in the eventual game-winning field goal, ESPN reported that 8.5 million viewers were tuned in to the game.
Saturday's audience numbers were ABC's best for a Big 12 game since the 2013 Bedlam game, which featured the Sooners' come-from-behind 33-24 win capped by Blake Bell's 7-yard touchdown pass to Jalen Saunders and Eric Striker's fumble recovery for a TD on the final play.
The OU-Baylor game audience also was the largest across all broadcast and cable networks on Saturday.
Offensive line recognized
OU has been named one of 10 semifinalists for the Joe Moore Award, which is presented to college football's most outstanding offensive line.
OU won the award in 2018 and, despite losing four starters to the NFL, has maintained respect among the voting committee.
O-line coach Bill Bedenbaugh said he thinks it is a good honor for the guys, but quickly added, "We gotta get a lot better and more consistent."
OU is averaging a nation's-best 8.8 yards per offensive play, which is above last year's single-season record of 8.6. The Sooners also rank third nationally at 6.5 yards per rush.
Other semifinalists are Alabama, Clemson, Georgia, Kentucky, LSU, Ohio State, Oregon, Washington and Wisconsin.
On the call
The TCU-Oklahoma game Saturday will have a 7 p.m. start and be broadcast on FOX23. Joe Davis (play-by-play), Brock Huard (analyst) and Bruce Feldman (sideline) will be on the call.
Eric Bailey
918-581-8391
Twitter: @ericbaileyTW